Microcement Brisbane - Your specialist in cementicius surfaces
Topciment® is a company dedicated to the manufacture and marketing of decorative coatings since 2005, the year of its founding. Specializing mainly in microcement for residential and commercial projects. Almost two decades of experience in which we have built an international reputation, registering the brand in Australia, United States, China and Europe and raising, step by step, a distribution network of our products worldwide.
We create unique cementitious surfaces for builders, shopfitters, interior designers and architects. Professionals who choose us for the high performance of our products, but above all for our customer service and continuous professional training.
We dedicate all our efforts to offer exceptional finishes to our customers and partners, without losing sight of the trends of a sector that increasingly demands more eco-friendly coatings. A commitment to a more sustainable planet has led us to improve our products and to incorporate new lines to meet the needs.
This commitment has allowed us to grow exponentially and to position ourselves as a benchmark for microcement in Brisbane and the rest of the world. We have been in the industry for almost 20 years, but we still have a lot to learn. Cooperation and humility remain very important values for us as a company.
Our strong investment in R&D&I led us to acquire the INNOVATIVE SME seal and to become accredited as a microcement manufacturer under the ISO 9001:2015 certificate. Two distinctions that represent the work done and the triumphs acquired, but above all, the path we want to continue on.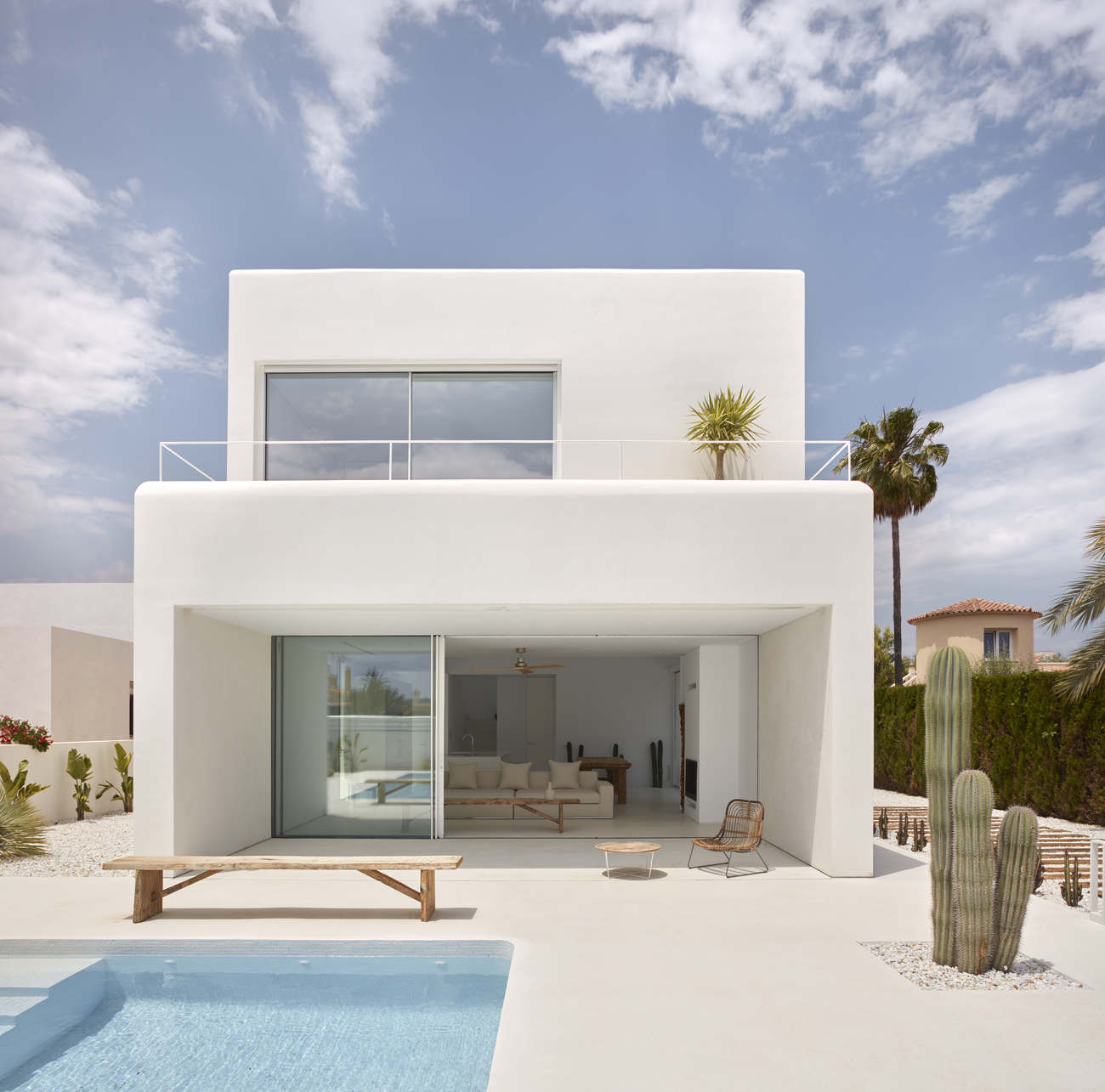 Microcement: what this decorative trend is all about
Microcement is a fine-grain cement coating that is applied in layers of a maximum of 3 millimeters. A coating that has become a decorative trend that combines the hardness and resistance of cement with a finer and aesthetically more striking and versatile finish.
A decorative and functional solution that started years ago with force in Europe and, in recent years, did the same in Australia, gaining more and more followers in Brisbane and Queensland thanks to companies like ours. Any surface is transformed and improved in the blink of an eye with microcement, thanks to the absence of joints and debris removal tasks.
A coating understood as a true art because each applicator becomes an artist, leaving his distinctive stamp on each work. No two microcement coatings are alike. Exclusivity. That is what we offer.
Advantages of microcement: much more than aesthetics
Walls, floors, ceilings. Different surfaces that merge into one if microcement is used as the main coating of the room. A material whose advantages go beyond the captivating aesthetics it brings to the space.
Cement surfaces that are an art
With microcement you can obtain cement surfaces that are a true piece of art. The finishes are infinite, due to the variety of colors and textures available. Modernity, distinction and elegance. The new coating adheres to the old as if it were a second skin, making up the imperfections of the first to enhance those of a microcement that has much to say.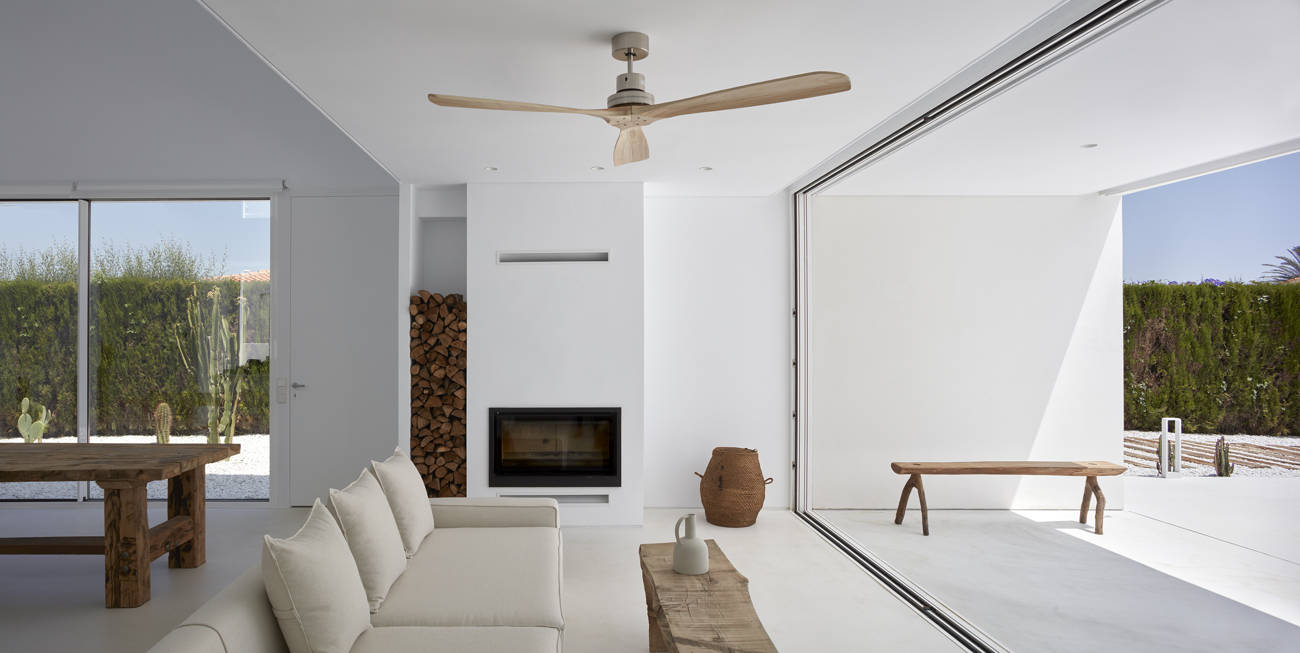 Impeccable appearance and practicality
The finish is impeccable. No visual breaks. All in one, regardless of the dimensions of the surface. Continuous and seamless surfaces that enhance the long-term practicality of the coating. You won't even notice the maintenance and cleaning. They hardly have any!
Durability beyond the reach of other coatings
Professionals are looking for durable coatings, because that's what customers demand. And it shouldn't be any other way. The high performance of our microcements and the skills acquired by our certified applicators make it so. Our microcements neither crack.
Imperceptible thickness over any surface
Our microcement is applied in such thin layers that its thickness is almost imperceptible. In fact, it does not affect the structural load of the coated surface at all. An added value that can be exploited on an infinite number of materials due to its high compatibility: cement, marble, gresite, terrazzo, plasterboard, plaster, tiles, etc. It can be applied perfectly over an underfloor heating.
Wide color palette: add your own style
Customization, no ifs or buts. An infinite customization that we guarantee thanks to our wide color palette. We know the importance of color to print the character that each space requires. We make it possible. Leave your mark.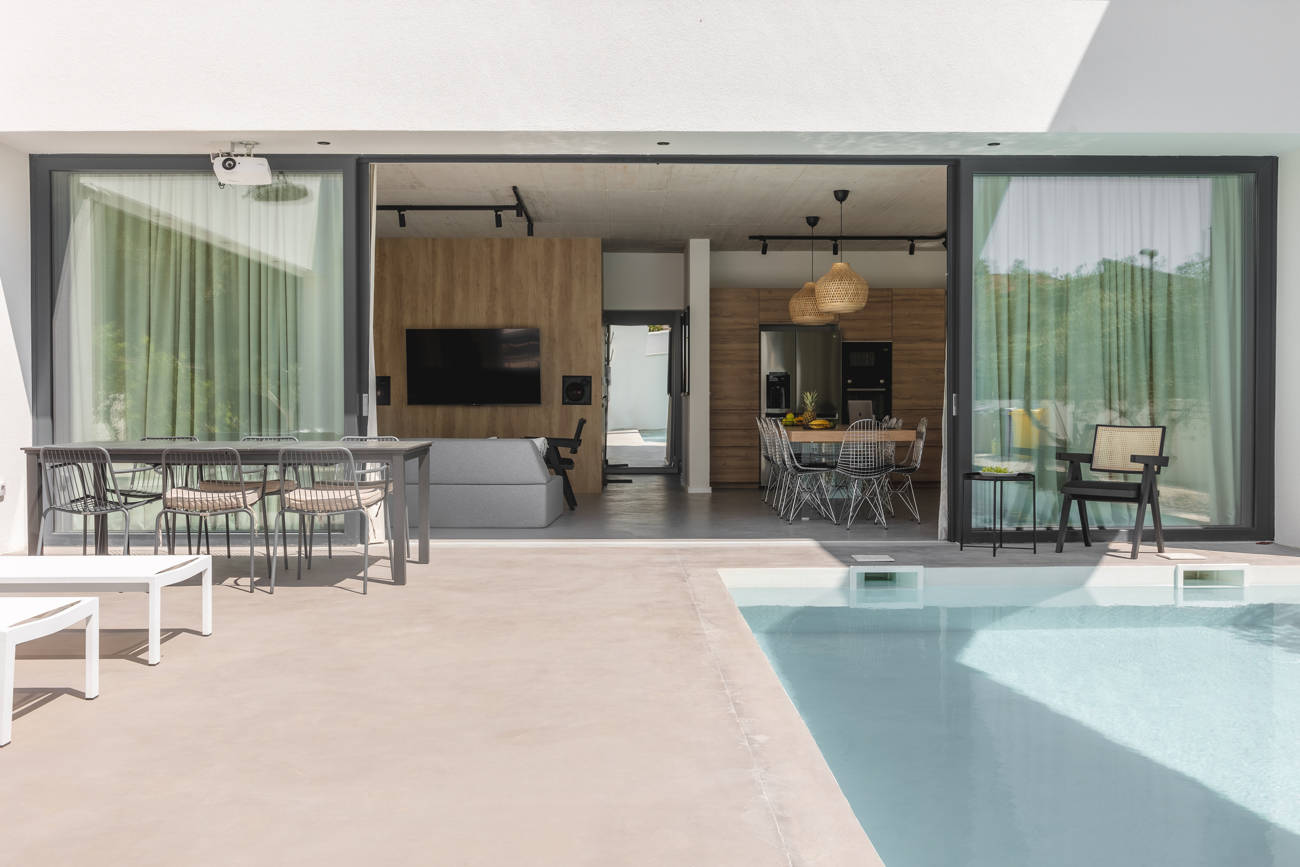 Your microcement expert in Brisbane and Queensland
At Topciment® we know what we do and what we don't do. And what we do, we do very well. Not everyone can prove that they have been in the decoration industry for almost twenty years, nor that their products are CE marked and ISO 9001:2015 certified.
That way of doing things has led us to cultivate a solid network of distributors that we nurture, day after day, worldwide. England, France, Germany, Spain, Russia, Ukraine, Poland, China, Canada, USA, India, Mexico.... This has made us a well-known and recognizable brand.
Do you have experience in microcement and are looking for new brands? Would you like to take one of our application courses? Request a free quote for a renovation? Learn more about our products? Fill out our form and we will contact you as soon as possible. We want to be your microcement company in Brisbane and the rest of Queensland.
We're made in Spain
We do not forget our origins. We are a Spanish company headquartered in Valencia, the city where we have established our factories. Privileged facilities, equipped with the most advanced machinery in the market, from which we manufacture all the coatings that are marketed under the Topciment® seal.
There, our products are formulated and improved in our laboratories, where each of our chemists give the best of themselves to offer you the best.
A brand totally Made in Spain that makes us feel proud and that we export all over the world. This is what has led us to reach the greatest heights, better than in our dreams. Our nature makes us demanding and self-critical, because we want you to be so with us to keep improving.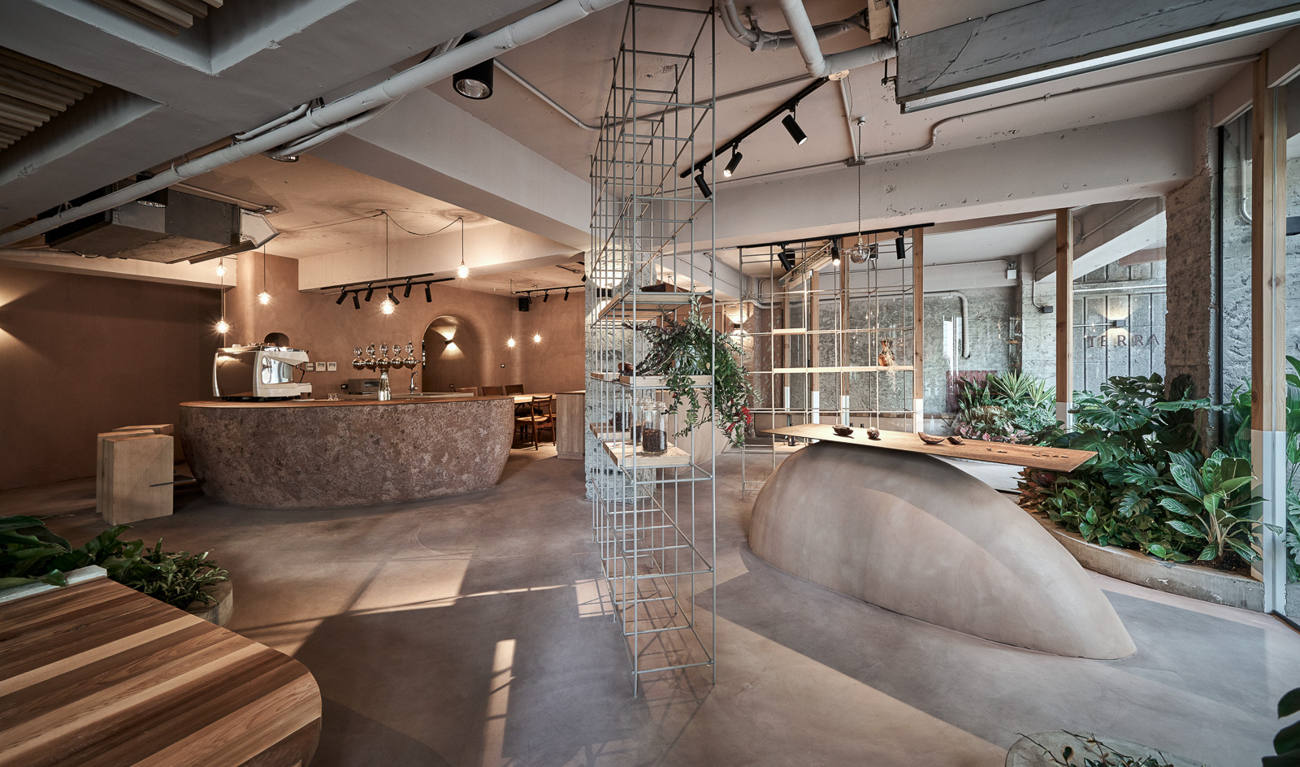 Passion, precision and skills: our values on microcement in Brisbane
We are driven by passion for our work. A work in which we try to be as accurate and efficient as possible to deliver excellence. Excellence not only in our products and services, but also in the skills we have acquired and learned, and which we want our partners to master to perfection.
We seek to create value around microcement in Brisbane. And for that we need the best professionals in our team. Our know-how is based on being as complete as possible.
Qualified advice
How can we pass on our knowledge if our technicians are not equally specialized? It would be unthinkable and impossible if this were not the case. We have thoroughly trained our sales technicians, so that they can offer you specialized technical advice on an individual basis. Our technicians are to guide you through the whole process. To solve your doubts and help you solve your problems.
Quality training for professionals
The training program for our technicians extends to the professional applicator, but adapted. We offer courses at all levels of specialization so that you can either get started in the art of microcement, or perfect your skills by learning from the hand of our products. What are you waiting to be our next microcement applicator in Brisbane?
Cement coatings with ISO 9001 certificate
What better proof of the quality of our cement coatings than the ISO 9001:2015 certificate? We only market coatings that have passed exhaustive quality controls and are composed of the best raw materials on the market.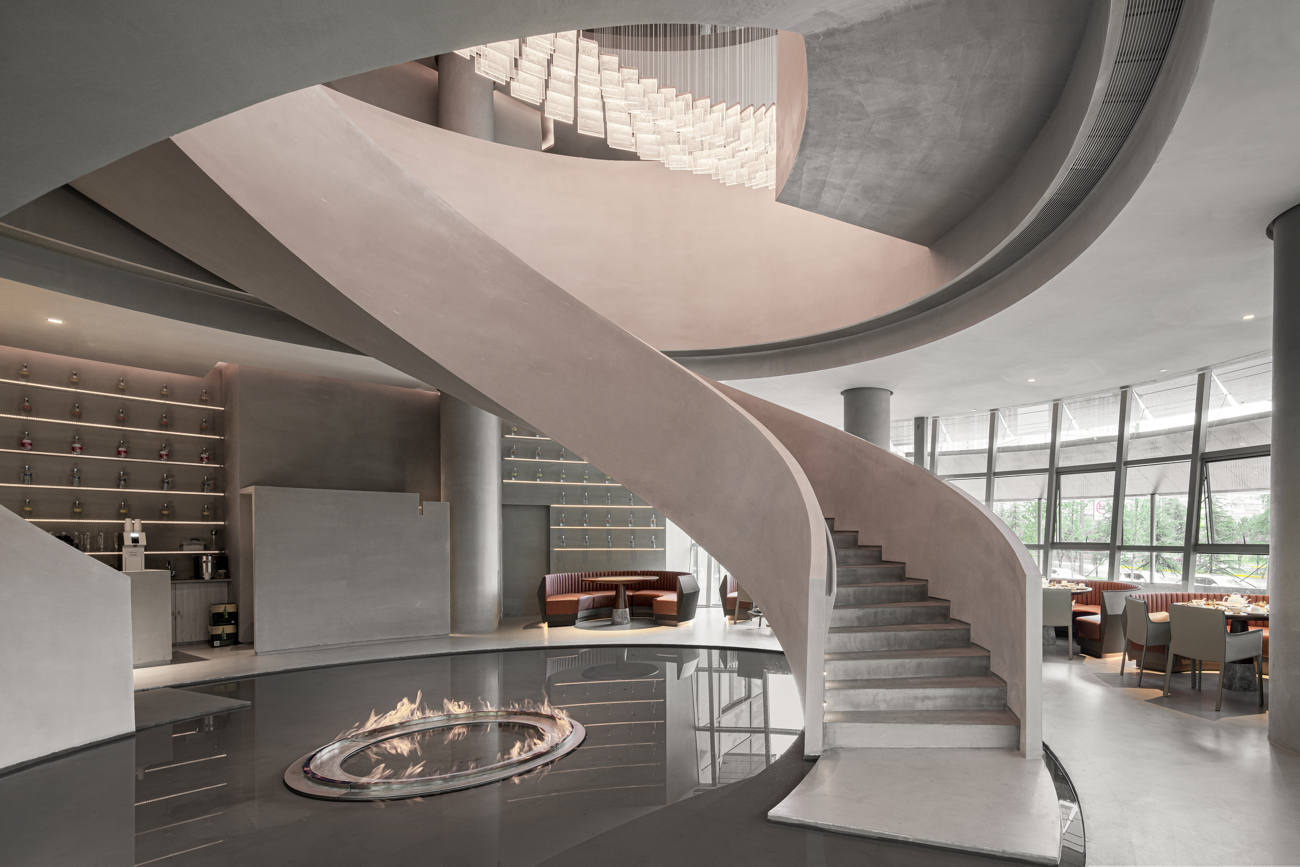 Beautiful creations with microcement in Brisbane: design is everything
Design is everything but everything isn't design at all. Something that we have perfectly internalized in Topciment®. That's why we don't put aesthetics first, but put it on the same level as the functionality that also makes the design of our coverings successful.
Because aesthetics is the expression of purpose that we want to achieve with our microcements. We firmly believe that the decisions we make on a daily basis and the products and services we offer are closely related to our beliefs. Our microcements in Brisbane reflect who we are and who we want to be.
Microcement bathrooms
The arduous task of cleaning the bathroom disappears with microcement. A continuous, velvety surface that hardly needs to be cleaned in depth. Water and neutral soap, no dirt accumulated in annoying joints that do not exist. Walls and floors, shower tray or bathtub, why not a sink or shelf as well. The options for applying our microcement in bathrooms are as immense as its benefits: resistant to water, steam, environmental humidity, abrasion and with a non-slip finish that is blessed glory.
Microcement countertops
The fusion of aesthetics and functionality is best represented in microcement countertops. On the one hand, a visual aspect that attracts a lot of attention and that allows to create original furniture of all kinds. On the other hand, a support that, although it seems delicate, is very resistant, even outdoors. A trend increasingly used in outdoor kitchens. It resists abrasion, friction, sun exposure and rain. A win-win in every sense.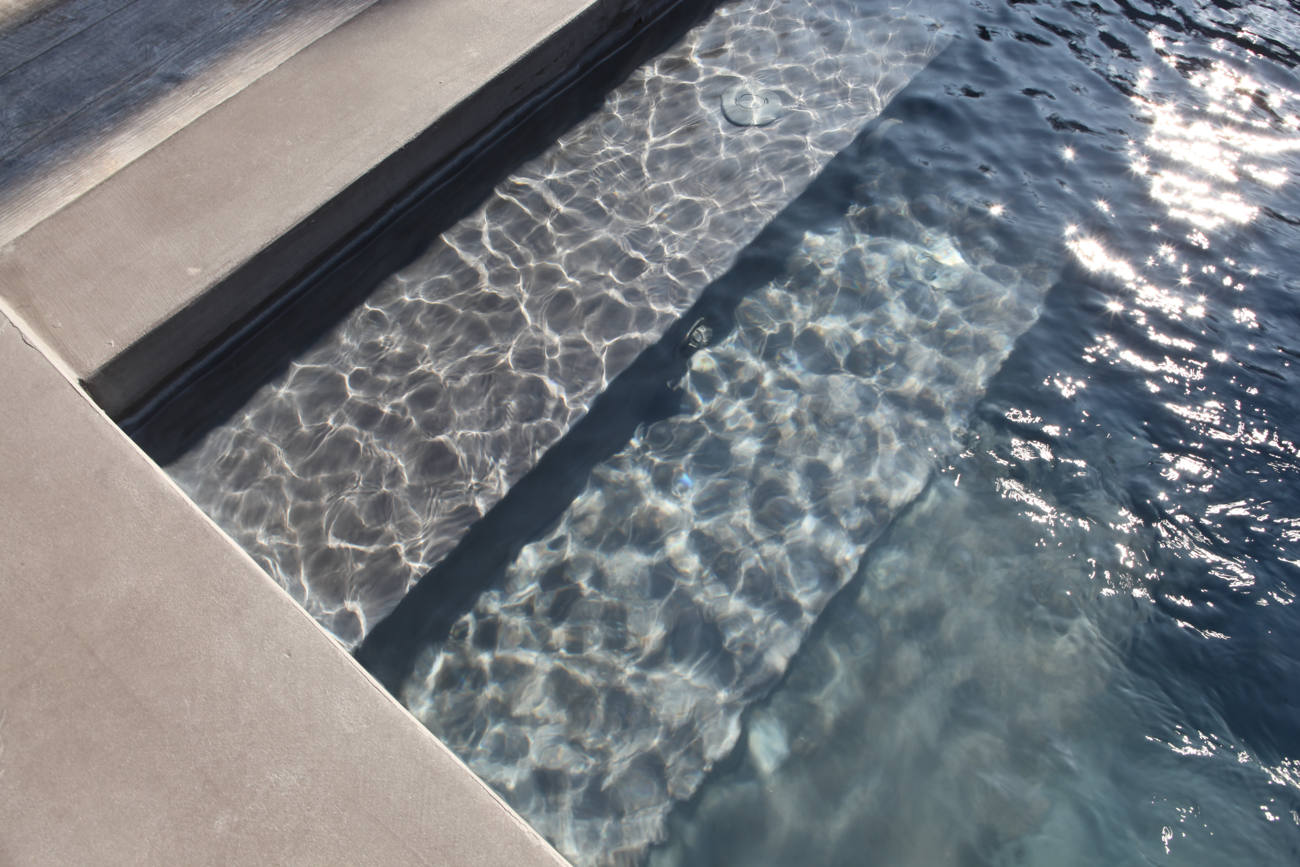 Microcement kitchens
That learning new recipes is the only complicated thing in a kitchen. Nor its cleaning and maintenance, much less its reform. With microcement the speed of renovating this room is multiplied exponentially, not to mention that stains and food debris are cleaned in no time at all. A space free of fungi and annoying bacteria. The perfect continuity in floor and walls that goes up a notch if this material is also used as a countertop or shelf covering. It is water-repellent and heat-resistant, with a non-slip finish in the case of flooring that is worth considering. There are plenty of reasons to choose this material.
Outdoors with microcement
The virtues of microcement also excel outdoors. We have a system designed for every surface and field of application. Swimming pools, facades, terraces... Where do you want to start?
Microcement staircases
Microcement withstands heavy traffic, but how much? Put it to the test as a staircase covering. Not only does it perfectly tolerate abrasive wear, but it does not crack under heavy use. An architectural element that makes a difference in the space it makes use of. More and more hotels and department stores are opting for stairs covered with microcement in Brisbane.
Residential and commercial use
The project does not matter but to chose the right material. Microcement fits perfectly equally well in home renovations as in commercial premises. Both fields of application exploit the benefits that this material has to offer. Take a look at our gallery and get out of doubt.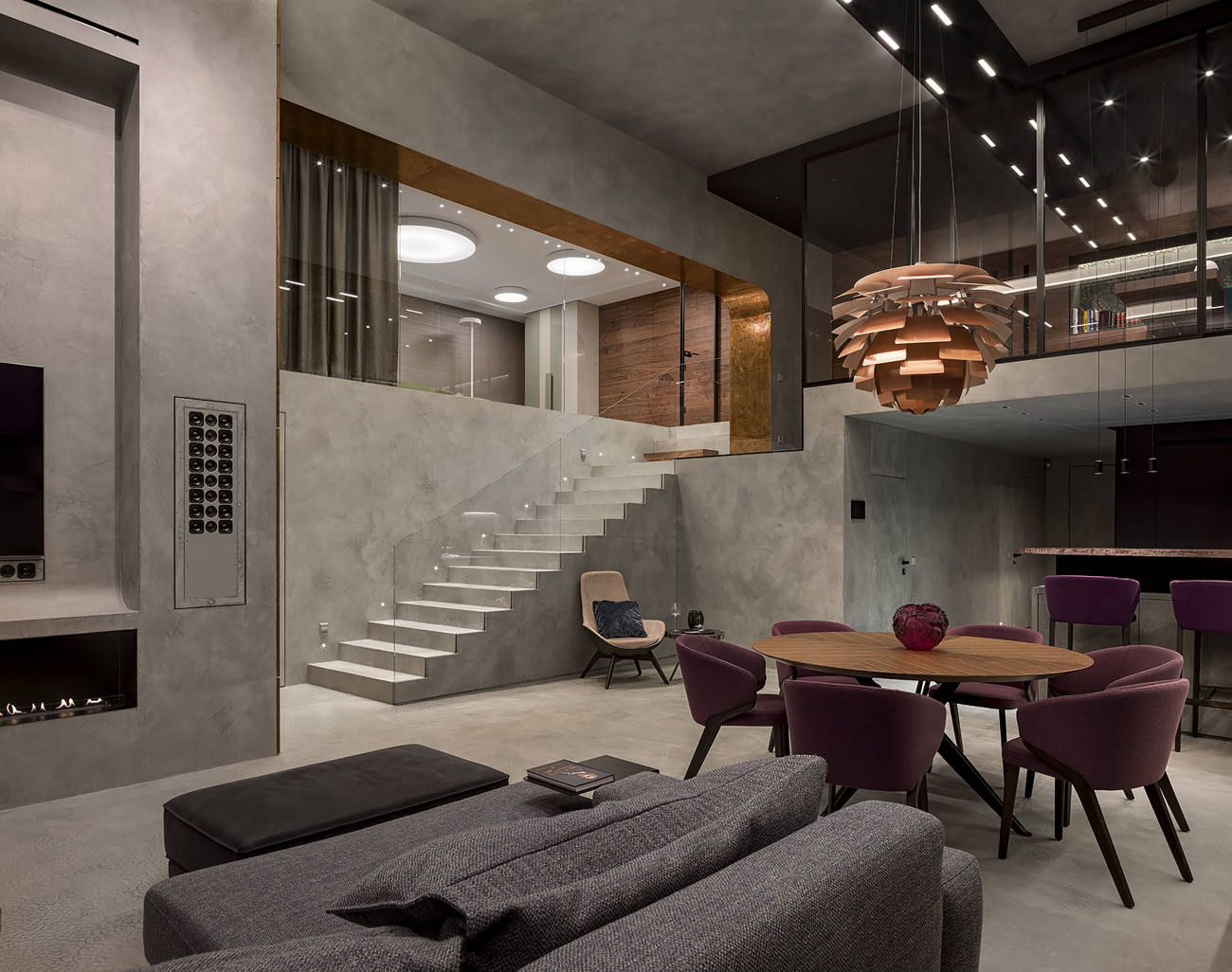 A serious brand by and for microcement professionals in Brisbane
At Topciment® we are not looking to create a trend around microcement in Brisbane, but a lifestyle and a way of understanding and treating the product that is rooted in experience. The one we share with the professional. We do not conceive of any other way of working than this. Below we show you the main microcement systems that we put at your fingertips. Coatings that do not age and are, above all, versatile.
Microbase, cement-based microcement for preparation
The hardness and high mechanical strength intrinsic in our microcement systems are noticeable in the first layer of application. Microbase is the culprit. A cement-based product used for the preparation of the substrate. Used for the first layers of the future surface, but increasingly as a finishing microcement for its incredible performance. Evoluttion (one-component) and Sttandard (two-component) are the products in which it is available.
Microfino, cement-based microcement with water-effect for walls
Are you a fan of the water effect? Get Microfino. A cement-based microcement for the preparation of vertical and non-trafficable surfaces that has a lot to say. With a very natural aesthetic, it is available in various granulometries. It can be found at Evoluttion and Sttandard.
Microdeck, cement-based microcement for flooring
Floors with full guarantees? With Microdeck, there is no room for cracks, but there is room for its incredible mechanical performance. High resistance to abrasion, high traffic and anti-slip finish. The perfect cement-based microcement for flooring, especially for interiors, which can be applied using the fresco-on-fresco technique. Durability, first and foremost. Choose between Evoluttion, Sttandard .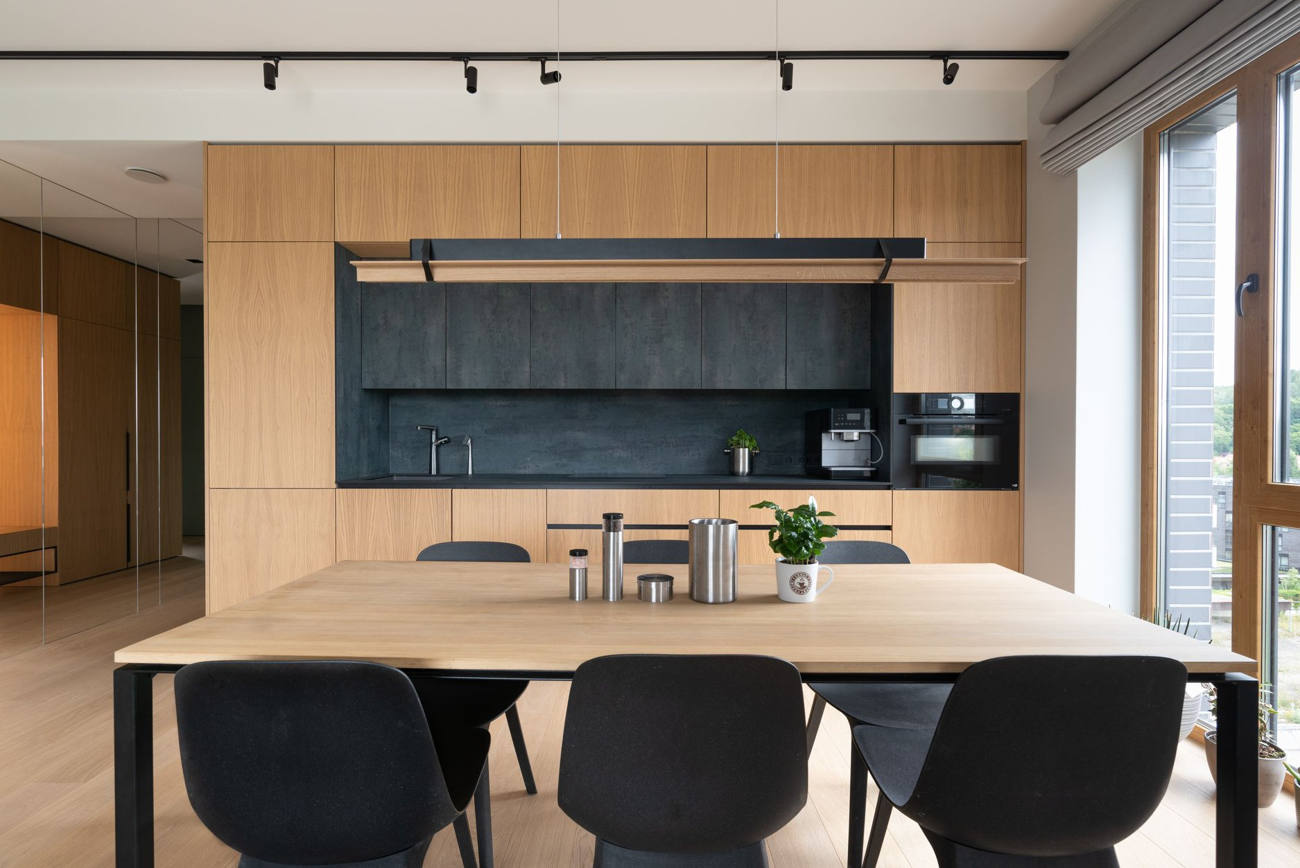 Atlanttic, microcement for pools and water surfaces
Brisbane summers are very hot, so cooling off is essential. Swimming pools are one of the best ways to do this, and Atlanttic Aquaciment® is the perfect liner to make it happen. Our exclusive microcement for swimming pools or other supports in contact with water such as spas, saunas or fountains. Excellent resistance to immersion, water vapor permeability and water impermeability, and with an anti-slip finish if used in the surrounding area! XXL and XL are the two granulometries with which you will know paradise.
Microstone, the microcement that suits with outdoor surfaces
If we have previously highlighted the great properties of microcement as exterior cladding, it is partly thanks to the functionality provided by Sttandard Microstone. Our two-component, cement-based microcement that has been profiled with outdoor spaces in mind. Unbeatable resistance to traffic and UV light, anti-slip finish and a grain whose rustic finish that will captivate. In floors it reaches its greatest added value, but as a façade cladding it also meets expectations with flying colors.
Efectto Quartz, ready-to-use microcement
With Efectto Quartz we achieve something that seems impossible. But it is not. Not at all. We create highly decorative finishes in the simplest and fastest way there is. A ready-to-use microcement that does not need fiber mesh and makes life easier for the professional applicator, which is, ultimately, what we are after.
Industtrial, epoxy microcement for increased hardness
Harder if possible. That is Industtrial, our microcement that fuses aggregates and epoxy resin. A system that we recommend for more industrial environments such as warehouses, factories and offices. A mechanical strength of last generation as well as a greater impermeability to water than conventional microcements. Forget about shrinkage and cracks! Exclusive for interior spaces.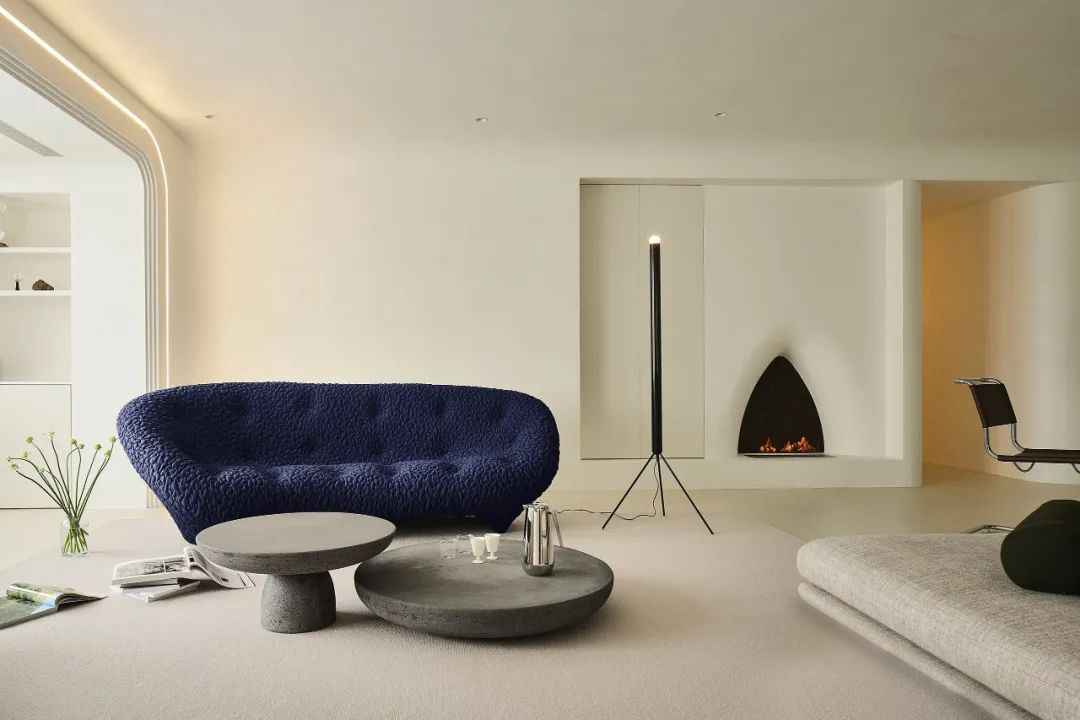 Natture, lime-based microcement for a tadelakt or stucco finish
Who hasn't succumbed to the charms of a tadelakt or stucco finish? We have, because our customers did it first. Natture is our lime-based microcement with which to obtain these finishes while providing the wall or floor with superior hardness and workability. Also its resistance to water. You will not know which of its four granulometries to choose.
Colour range for inifinite creations with microcement
The reason for our work lies in constantly innovating to offer you the best product. In this sense, it is as important to improve the microcement systems we design as the palette of colors in which they are available. Because as the saying goes, there are different colors for different tastes.
We bring together the largest catalog of colors of microcement ever seen. More than 100 different shades, some exclusive to some specific products, with which to delight customers who trust us. Pigments with which you can create without limit and that pass exhaustive quality controls on a constant basis.
Stable to sun exposure, do not discolor over time ensuring the vividness of the microcement coating equally in interiors and exteriors. Let yourself be surprised.
Be part of a go-to company of microcement in Brisbane
Become part of Topciment® and market our microcements in Brisbane. We want to count on you. We provide you with high-demand decorative coatings in Queensland, as well as training and technical advice. Transparency, communication and trust are our most important values as a company. Would you like to be part of a go-to-company? Fill in the form and let's grow together.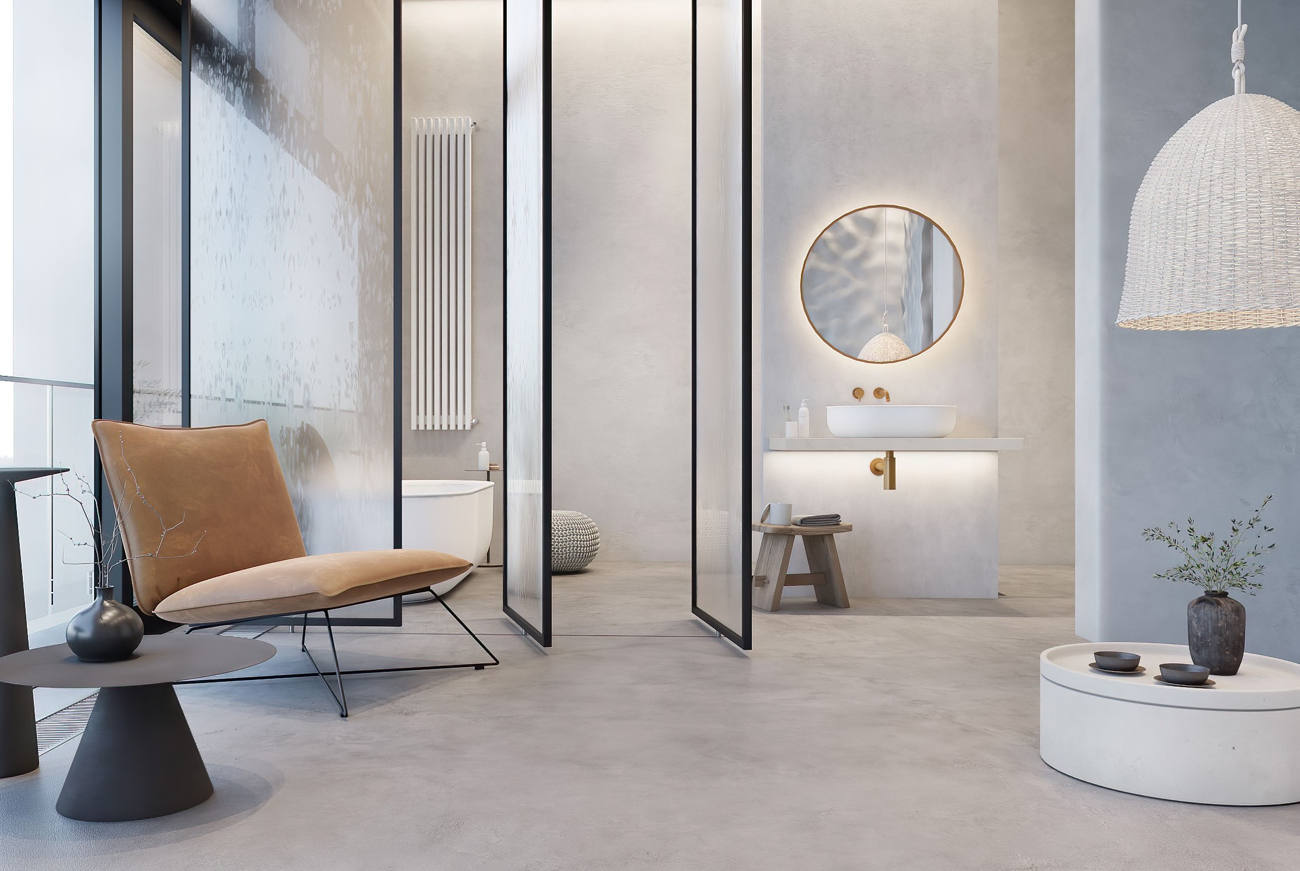 The art of mastering microcement: a skill reserved for few
The handcrafted application of microcement is one of its differentiating elements. A feature that makes it special, unique compared to other coatings. The textures achieved are not cyclical at all, captivating anyone who sees a surface coated with our smooth cement. Residential, restaurants, hotels, offices... there is no project that can resist it.
It is this naturalness of microcement where the essence of a material whose control is almost like an art. It is not enough to have products of the highest performance, but to have two hands that are an absolute guarantee of the success of the application.
An excellence that guides our way and that we want to offer to our customers. That is why we strive to provide the best possible training to installers who become certified with us. So that they become transmitters of a skill that only very few master to perfection.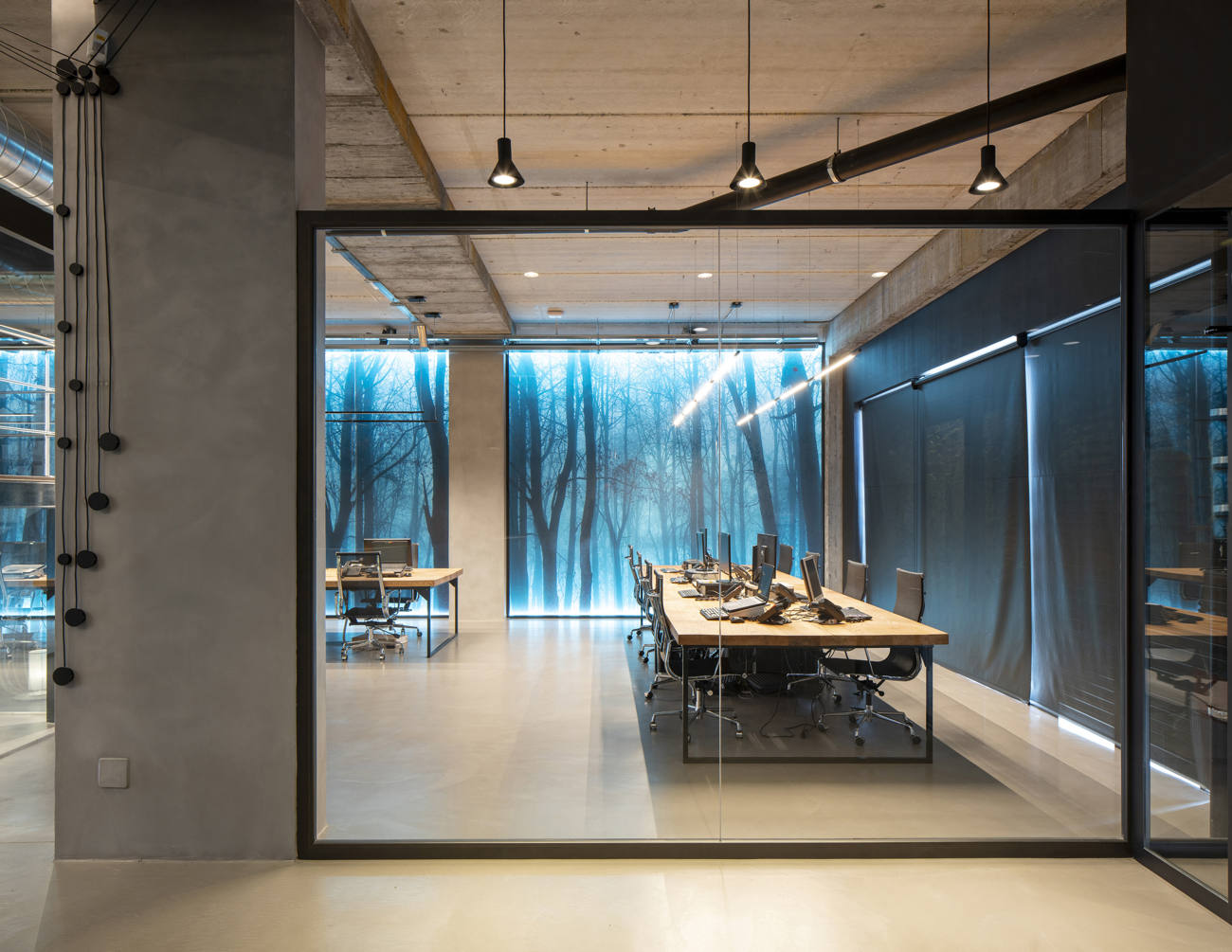 Other luxury coatings are possible
Spruce up any space with the rest of the decorative coatings we have. The fact that we are experts in microcement does not mean that we do not pay attention and dedicate our time to other coatings demanded by the sector. We are no strangers to trends, and responding to them is also one of the values that sets us apart.
Stamped concrete or printed concrete
Few coatings are as functional for outdoor spaces as stamped concrete. A system that delights entrances to residential areas, terraces, parking lots, shopping centers, etc. No other material reproduces more faithfully and at a competitive price the beauty and resistance of materials such as wood or stone. Durable floors and walls that allow inimitable creations. A line of printed concrete in which we have decorative and repair mortars, molds for printed concrete, pigments, varnishes? Check them all out!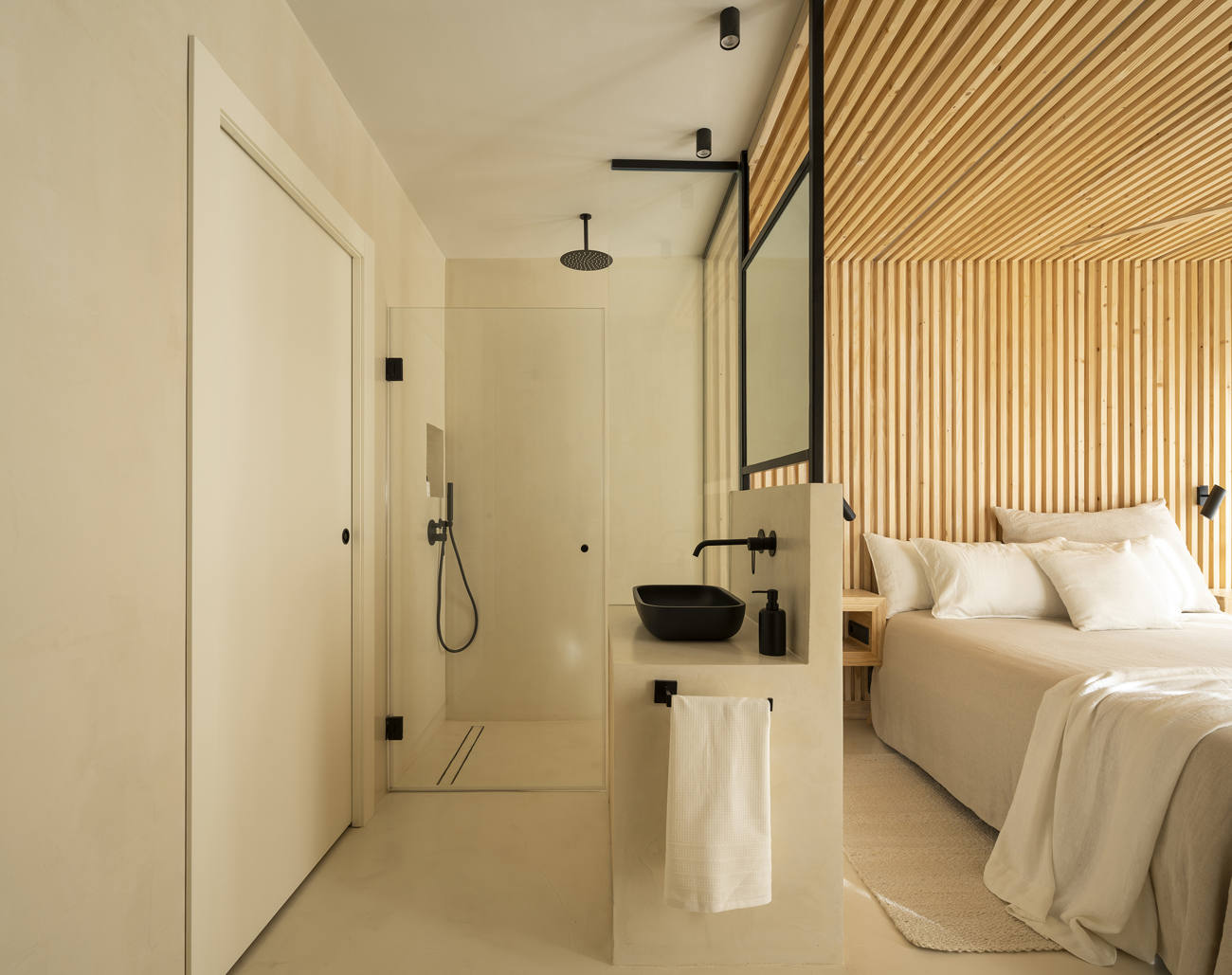 Paints and glazes: dinstinction everywhere
Paints and glazes can be used to give homes and commercial premises unique and differentiating aspects. Products and techniques to apply them expand even more the variety of finishes that we guarantee. With golden and shiny shades, even glitter, as well as metallic and rust effect finishes.
Get in touch with your microcement consultant in Brisbane
Ready to start working with us? Fill in your details in the form below and your microcement consultant in Brisbane will contact you in the best and faster possible way.
Are you unclear about the way we work? Do you have questions or want more information on a specific product? Are you a microcement professional and would like to try our brand? Book a course? Tell us how we can help you and we will do it with pleasure.