Microcement in Canberra - High level renewals without removing
At Topciment® we have been manufacturing microcement systems for all types of surfaces for more than fifteen years. Throughout all these years, and with the experience we have acquired, we have become true specialists in everything related to high quality decorative coatings.
Thus, no matter where the area to be coated is located, thanks to their qualities, our materials adapt perfectly to both indoor and outdoor areas, whether they are in homes or those spaces that belong to the working or industrial environment such as offices, warehouses or factories.
The level of specialisation we have achieved over almost two decades of microcement in Canberra has made us a benchmark in Germany and the rest of the world. In this way, many customers from a large number of countries choose us when they have to transform their spaces by applying our products to their surfaces, turning their rooms into more functional places with a superior decorative component.
This expertise has also led us to become leaders in training other external professionals who come to us to improve their application skills.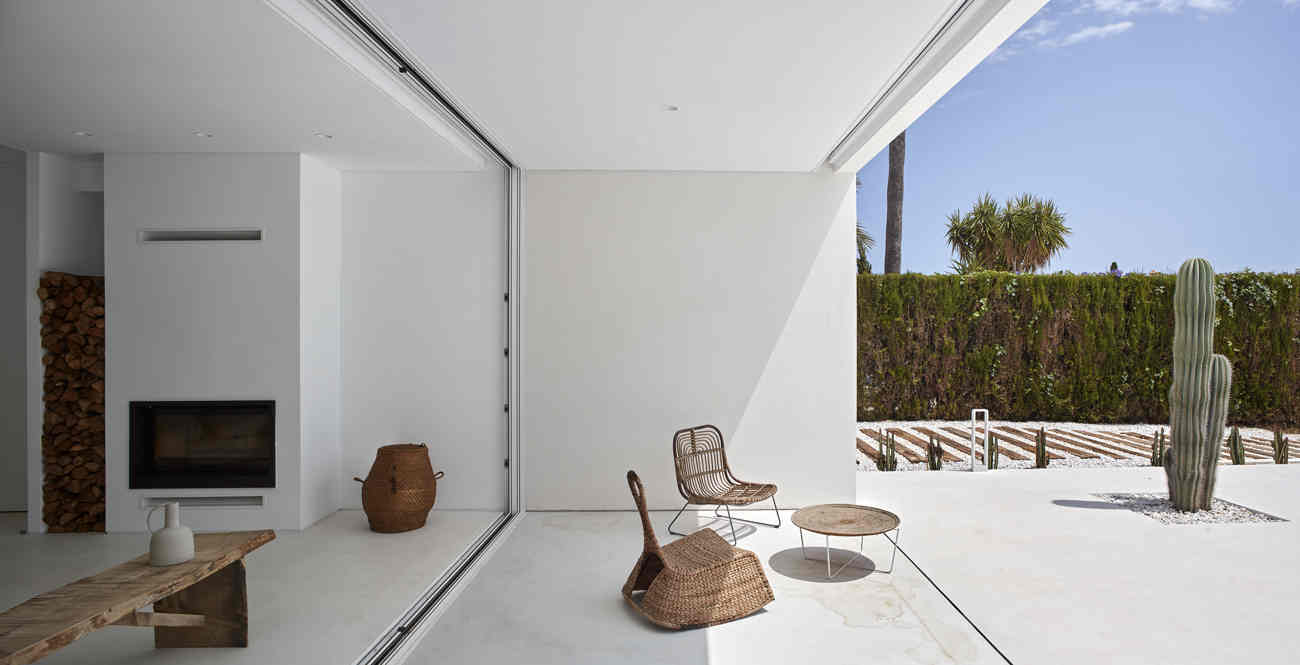 Microcement: quality finishes on any surface
Microcement is a coating that, thanks to its characteristics, has become one of the latest trends in the construction sector. Its 3 mm thickness and its great adhesion to any type of surface make it an optimal solution with infinite decorative possibilities.
This coating, which has no expansion joints, allows for the creation of continuous surfaces full of unique nuances that combine with any surrounding material, as well as facilitating its application on materials such as wood, stone or ceramics.
As it is a coating that can be applied over existing substrates, it avoids the need to carry out building work with its corresponding rubble, which makes any renovation difficult and difficult. Microcement only provides facilities and represents a great step forward in the sector, thus becoming a trend that has more and more professionals opting for it.
This covering elevates the amplitude of spaces as it helps to create surfaces without interruptions in which the sensation of infinity is always present.
More reasons to renovate with microcement in Canberra
Microcement is a coating whose qualities stand out when compared to other materials in the sector. This is the main reason why it is being the most used and demanded decorative coating by professionals.
Protects against humidity
Microcement is a material with a high alkali content. This makes it the ideal covering for use in areas such as bathrooms or kitchens where humidity conditions are constant and high. When used, the areas where it is used are protected from mould and mildew, provided they are sealed with the appropriate varnish.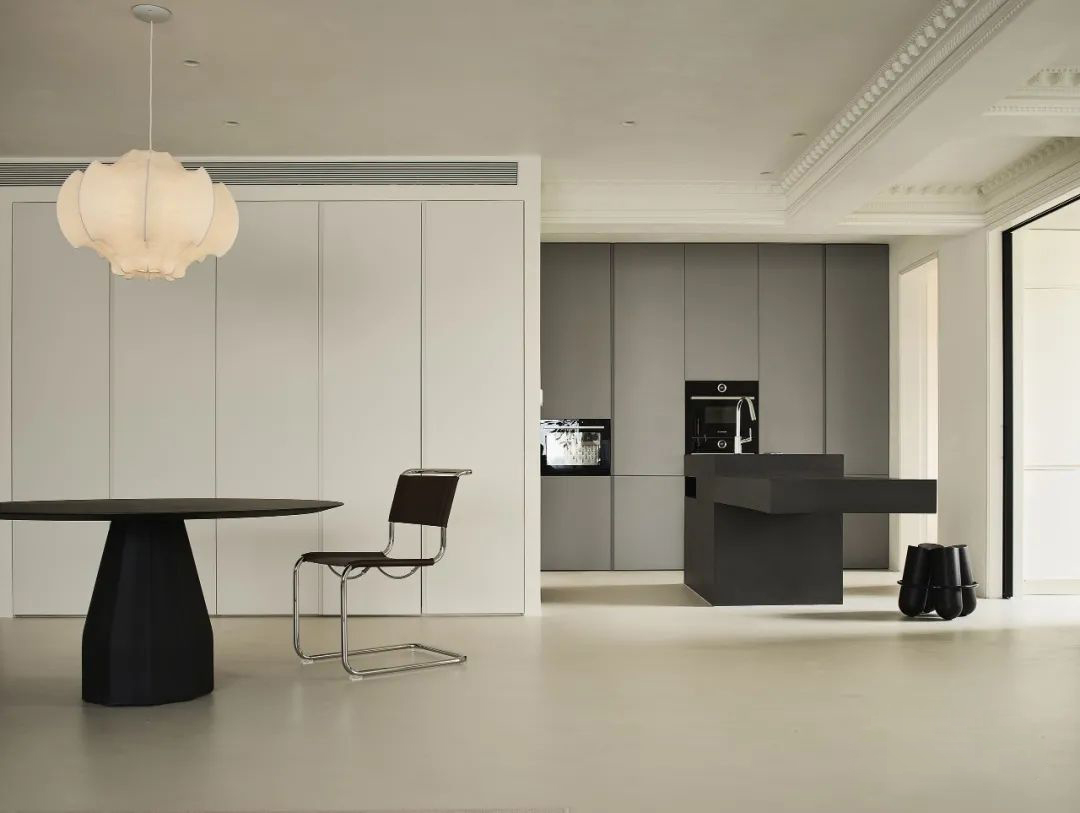 Strength and durability
Few building materials have so many types of resistance in their composition. This is possible thanks to the mixture of aggregates, cements and concrete it contains, which gives it extreme hardness and makes it resistant to scratches, UV rays, wear and tear due to abrasion and the high pressures that occur in industrial or commercial surfaces with a large number of people or vehicles, preventing it from cracking, fracturing or staining. These will guarantee a long lasting durability of the surfaces on which the microcement is applied.
Maximum lightness
With a thickness of 3 millimetres, microcement has a very low weight. This makes it the most suitable cladding for use on any type of surface, horizontal or vertical, respecting structural loads and adapting to any area with great ease.
Guaranteed waterproofing
Another of its great resistances is to water. Thus, microcement is more than recommended for use in areas where water contact is permanent. Therefore, it is ideal for swimming pools, showers or bathtubs. It should be remembered that by combining several resistances in it, in addition to being waterproof, it will resist, for example, knocks, giving rise to durable surfaces that will remain in perfect condition for a long time.
Our microcement in Canberra can be applied anywhere
Among all the qualities it possesses, microcement is a material with an amazing versatility of application that makes it a construction material applicable in any type of space, demonstrating unlimited possibilities of application that is not exclusive to floors and walls, as it can also be used on countertops or ceilings, as well as in all types of rooms regardless of the environmental conditions that are present in them.
Functional and decorative flooring
Microcement is a covering that, due to its characteristics, is the most suitable for application on floors. It perfectly combines its chemical and mechanical resistance with all the aesthetic qualities it possesses. This means that in the face of impacts, stains of superior hardness, scratches, humidity or UV rays, among others, it does not give way at all and, consequently, no cracks or fissures appear that could damage its aesthetic appearance, breaking the balance between colours, contrasts and effects. Furthermore, when it comes to cleaning, this material is surprisingly easy to keep in excellent condition.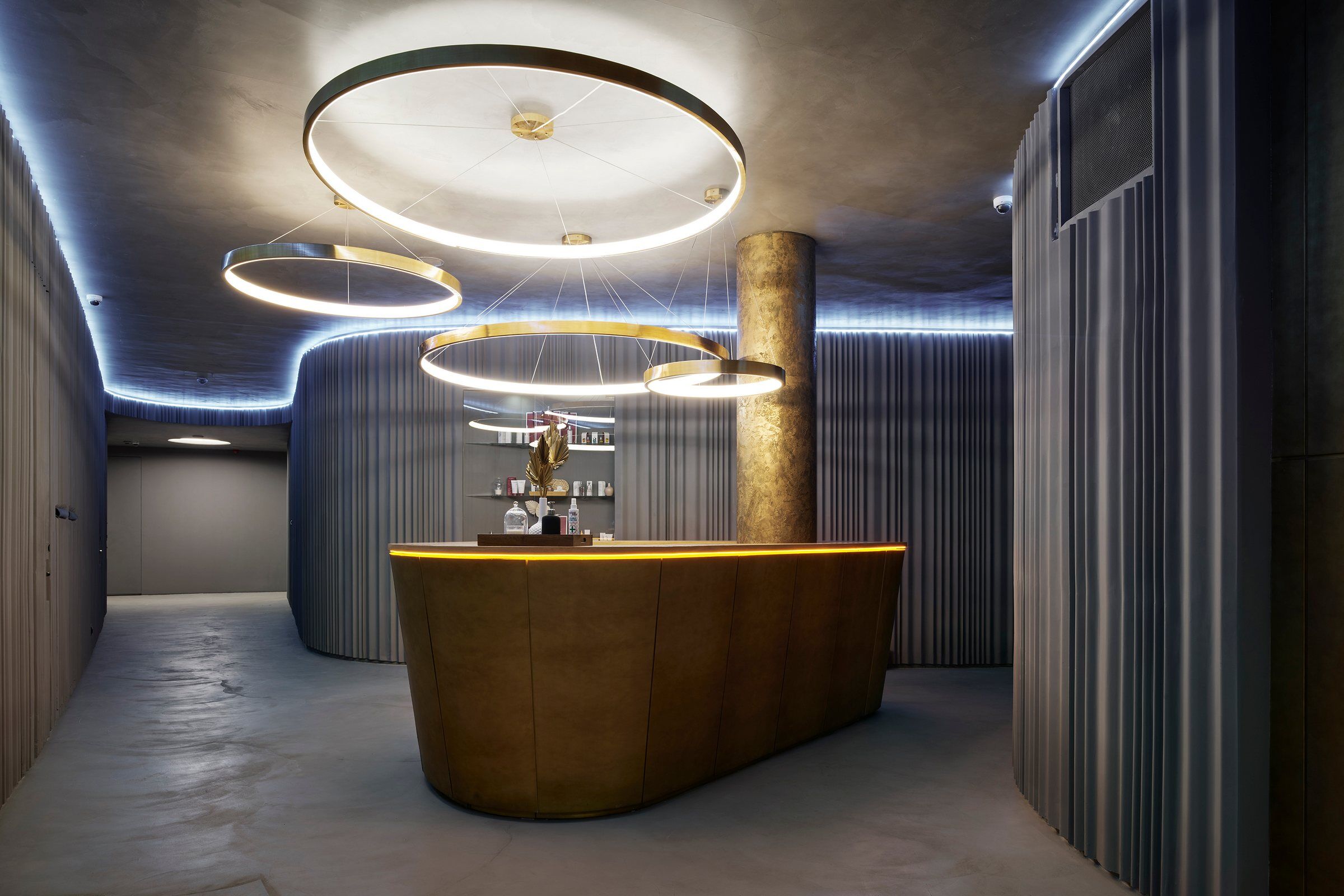 Stylish walls that last forever
Elasticity, hardness and resistance are the great technical values that microcement brings to vertical surfaces such as walls. Thanks to these, when applied to walls, it is able to bring out all its aesthetic qualities, which are characterised by multiple finishes ranging from the silkiest to the roughest, depending on the decorative style to be reproduced. One thing is for sure: microcement walls will resist any attack while maintaining a pristine appearance.
Safe and sophisticated bathrooms
Cleaning chores in bathrooms are a thing of the past with microcement. There is hardly any need to clean the floors because there are no joints and, moreover, dirt has no chance to accumulate. Moreover, with this covering, everything from the bathroom floors and walls to the shower trays, washbasins or shelves can be covered, bathing everything with a layer of elegance and a non-slip power that will secure the room and prevent unnecessary slipping. Thanks to its constructive properties, microcement surfaces in bathrooms keep their appearance as good as the first day.
Microcement kitchens, great ingredient for the home
Microcement can be the perfect ingredient for the kitchen that a home needs. Thus, this construction material is ideal for applying to multiple surfaces found in these rooms such as floors, walls, islands or worktops, turning them into spaces that are more resistant to day-to-day use, in which light enters in much greater quantities, easier to clean and, above all, with the capacity to have its own decorative style or, on the contrary, to adapt to that of the rest of the house.
Worktops that stand up to everyday life
These are one of the surfaces that can suffer the most in a house. In this way, microcement becomes the most suitable material to cover the so-called "kitchen bench" as it provides all its resistance but also gives it aesthetic features with which it can become a cohesive element between furniture, floor and walls or show off its own style but combine perfectly with the rest of the elements.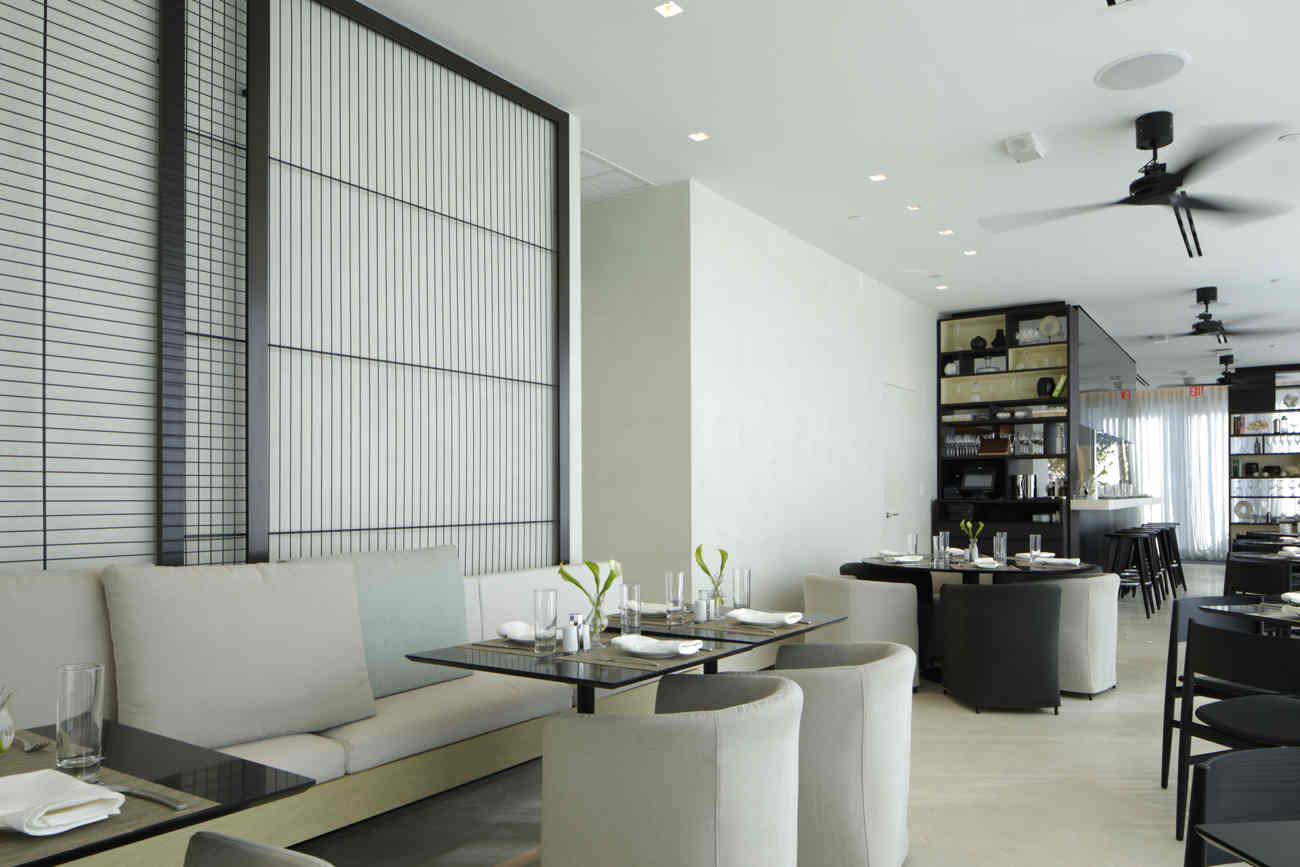 Swimming pools that relax when you look at them
By using microcement on their surfaces, swimming pools become one of the favourite spaces for the inhabitants of a house. This is not surprising because when they are covered with this continuous coating, their resistance increases, their decorative appeal increases and also the safety that microcement specifically for swimming pools gives them with its ability to create anti-slip surfaces. Elegance and sophistication come together in these spaces, as the sensation of infinity caused by the lack of joints invites us to immerse ourselves in a sea of sensations without leaving our home.
Stairs that raise the level of space
Microcement stairs go from being mere constructive elements to become elements of great decorative value that extend their technical and functional features. This is why this continuous covering is so widely used in hotels, offices or homes that want to make the most of these areas to form part of the decorative system of the house. In addition to being easier to clean, as they have edges.
Fireplaces that exude comfort
Microcement fireplaces have become an increasingly used resource in any environment, as when applied with this cladding, they bring a much greater warmth to spaces and increase the quality of life. Decoratively, they can have a very important weight as part of the decorative system, and technically, it is not necessary to
Microcement is for residential and retail use
More and more professionals in the sector, such as architects and interior designers, are placing their trust in microcement and its characteristics for use in their projects, regardless of whether these belong to the domestic or professional sphere.
Thus, thanks to its versatility, it becomes a covering that can be used in different areas, such as domestic and professional, and adapt to them with great ease and providing the same qualities.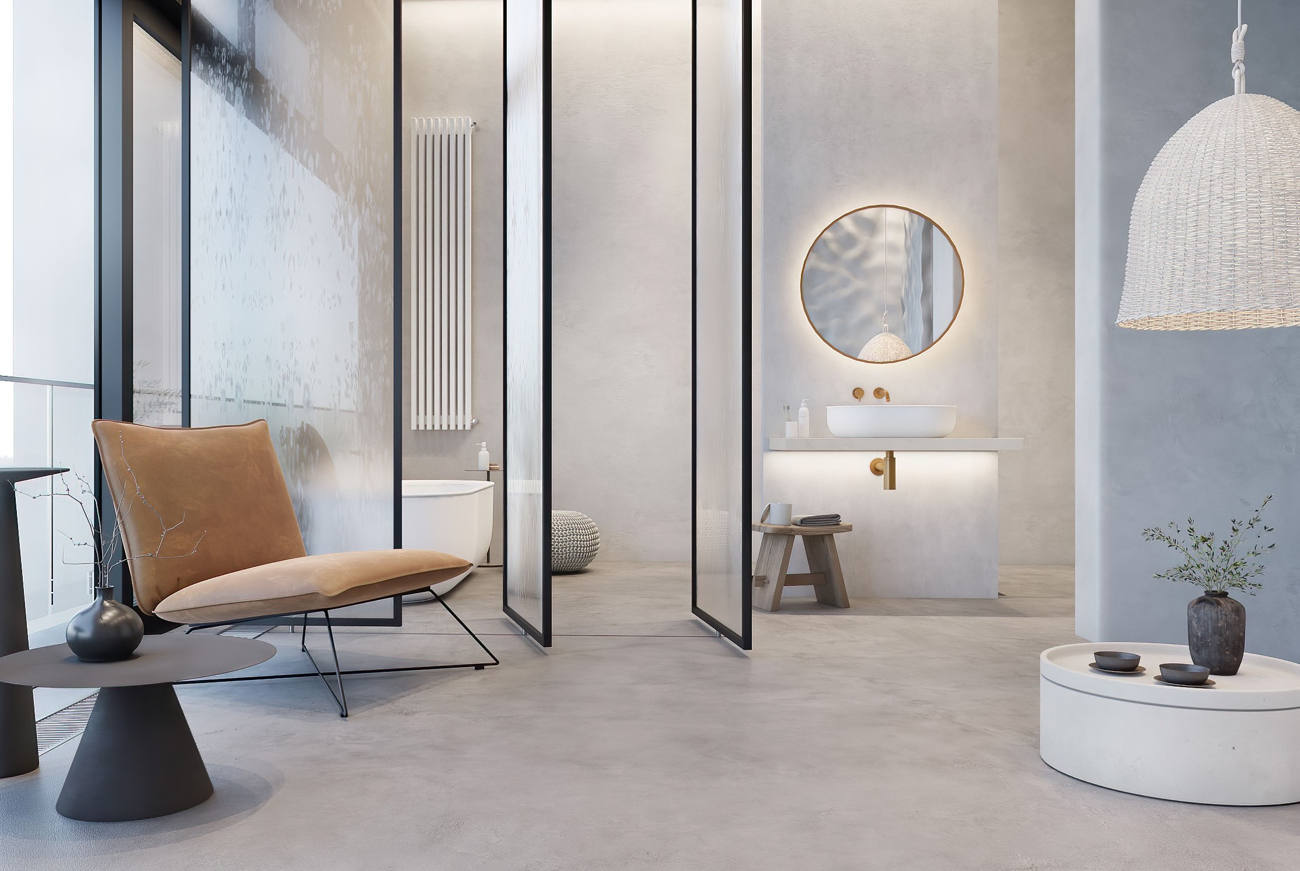 Houses that increase comfort levels
Microcement is capable of transforming a dwelling into a home with all the connotations that this has. This is because it can be applied in any room of the house. Bathroom, kitchen, bedroom, attic, garage, swimming pool, balcony, facade, the adaptability of this material is immense in any surface, whether interior or exterior. In all these areas, it provides great benefits. As if that were not enough, it can also be applied on underfloor heating to make the house a much more comfortable place.
Businesses and premises that perform better
Another of the virtues of microcement is that it is capable of making you feel at home when you are in a work environment, whether in the office, in a shop, in a hotel or any other, making it the best work companion. Its infinite continuity creates positive feelings of calm and relaxation that help to relax people and increase their performance. It also greatly enhances the brightness of the room, making it more modern, cleaner and more beautiful. With microcement in Canberra you can make any workplace the place where everyone wants to work.
We're producers and suppliers of microcement in Canberra
At Topciment® we manufacture a range of microcements with a wide variety of products. As a manufacturer, we produce high quality cladding that can be adapted to suit any situation. But we don't just manufacture, as experienced distributors we can also deliver our microcement products to you in Canberra.
Microbase
For a successful application, it is essential to establish a good base. This is what this microcement preparation for floors and walls does. Its hardness is essential to give surfaces a robustness that will help them show up in great condition for a long time.
Available in 3 grain sizes (L, XL and XXL), in addition to consolidating the surface, it is the start of the great finishes you want to achieve. It also has a single-component microcement (Evoluttion) and two-component microcements (Standard and Unlimited).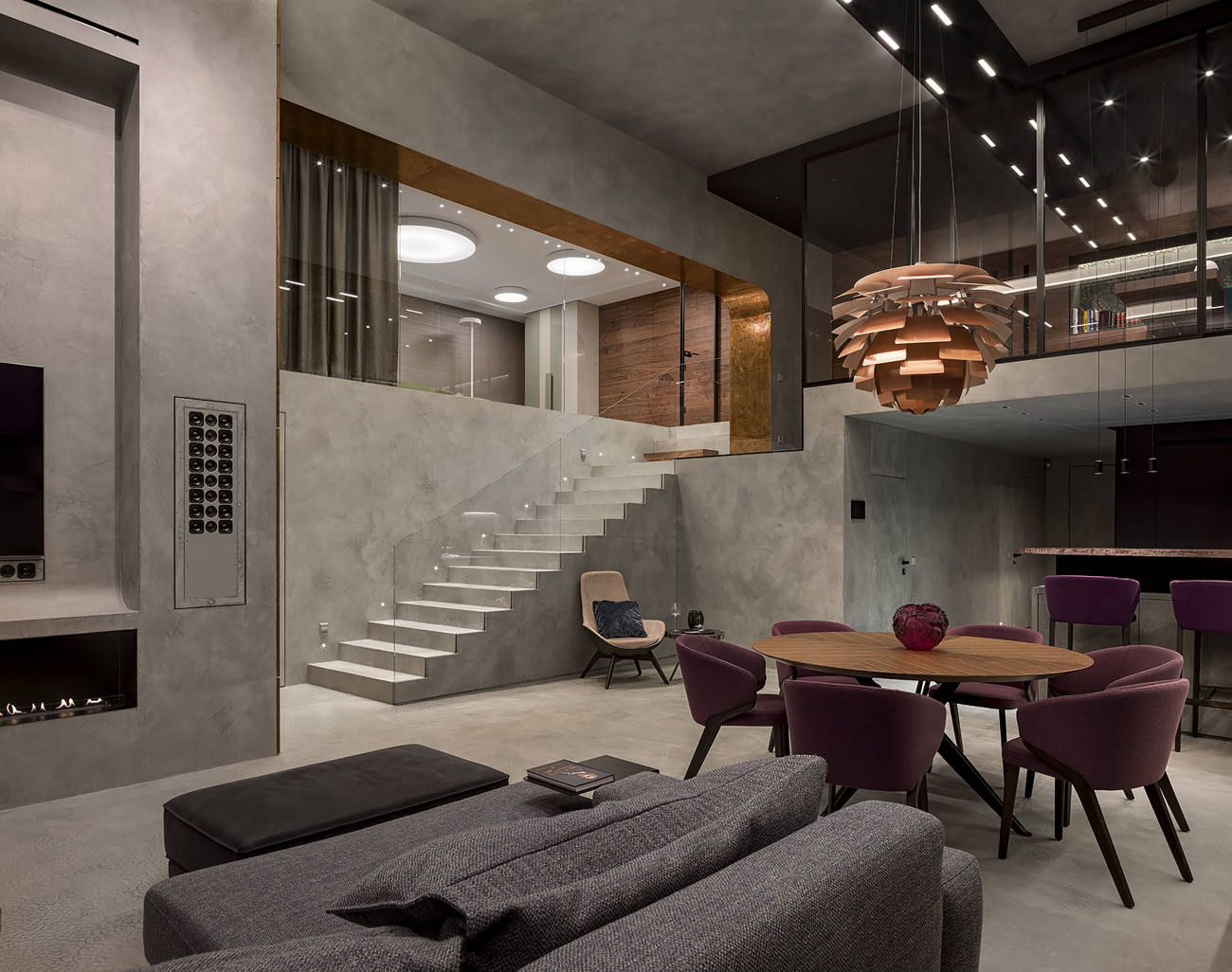 Microfino
This versatile microcement has been designed to be applied on vertical surfaces where you want to create exclusive contrasts, thanks to the water effect that this coating allows to obtain.
Its smooth and natural finishes make it a fixture in any type of space, hence the grains in which it is available are XS, S and M. Despite its fineness thanks to its chemical and mechanical resistance, it is also used for paving. Available as two-component (Standard) and one-component (Evoluttion).
Microdeck
This microcement achieves non-slip finishes without requiring specific treatments, and its high resistance to wear and tear make it a great option for any type of flooring. Both for indoor and outdoor flooring, its microcomponent Evoluttion and its bi-components Sttandart and Unlimited, allow a very high number of finishes to be achieved. Available in granulometries M and L.
Atlanttic
This two-component microcement makes it possible to turn swimming pools into even more privileged spaces. With enviable technical and decorative properties, this coating is capable of creating anti-slip and waterproof surfaces in both in-ground and out-of-ground pools.
When applied to the crown and edges of pools, it creates much safer areas by making them slip-proof. It is fully water resistant, even on surfaces that are submerged. Available in XL and XXL sizes.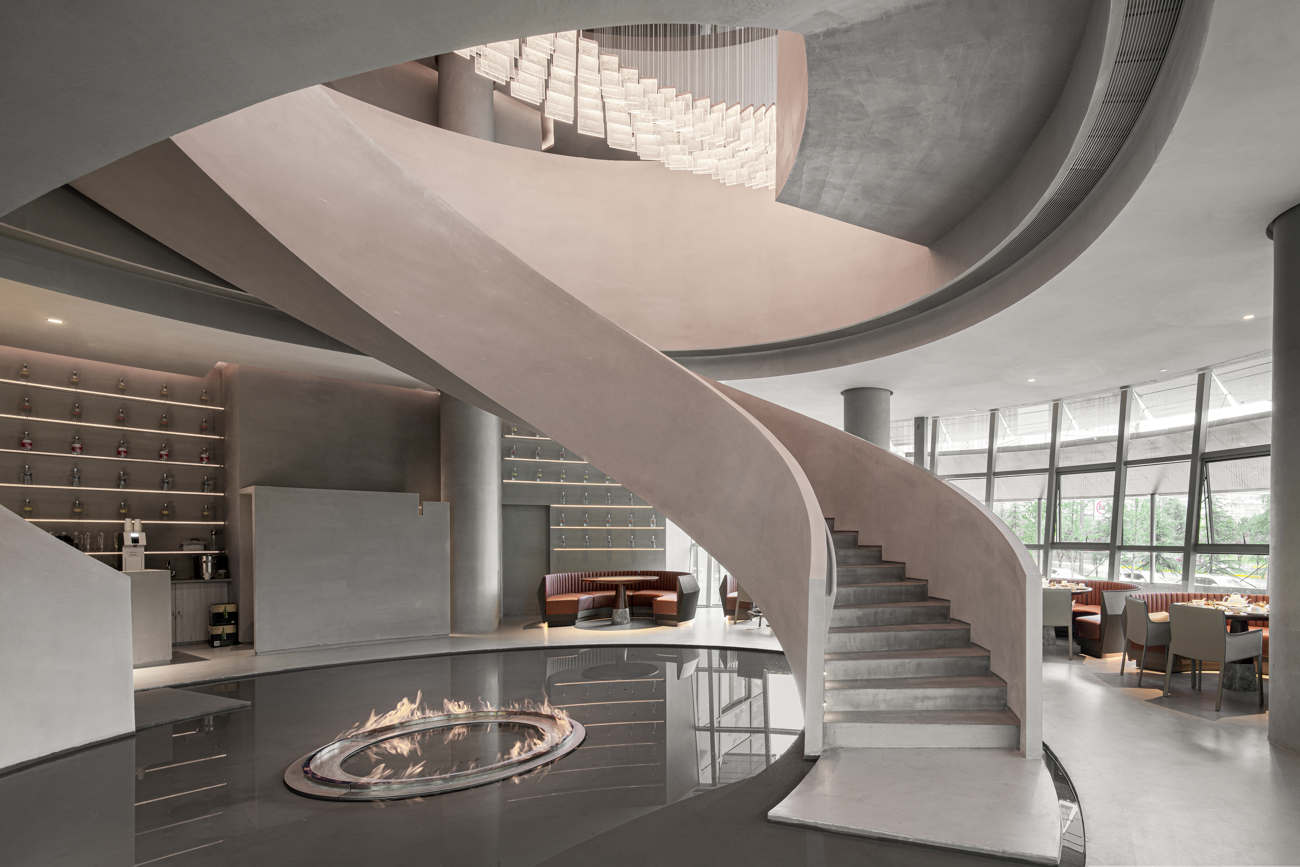 Microstone
Two-component microcement of considerable thickness which comes from the aggregate of which it is composed and which gives it a very high resistance and anti-slip capacity without having to be sealed. UV rays cannot discolour it or deteriorate the tone of the pigments. Available in L and XL granulometries.
Quartz Effect
This revolutionary microcement system is mixed and therefore ready to use. Available in 4 different granulometries, this coating makes it possible to achieve very good finishes easily and quickly as no fibre mesh needs to be laid beforehand.
Industtrial
Composed of aggregates and epoxy resin, this is a microcement capable of multiplying mechanical resistance in high-traffic spaces. It is also very resistant to water and humidity, with a very high impermeability. Available in 4 granulometries.
Natture
Two-component lime-based microcement that stands out for its high workability and hardness, making it a coating that can be applied both indoors and outdoors. Stucco, exposed concrete, tadelakt? It is capable of achieving any type of finish naturally, also thanks to its various granulometries.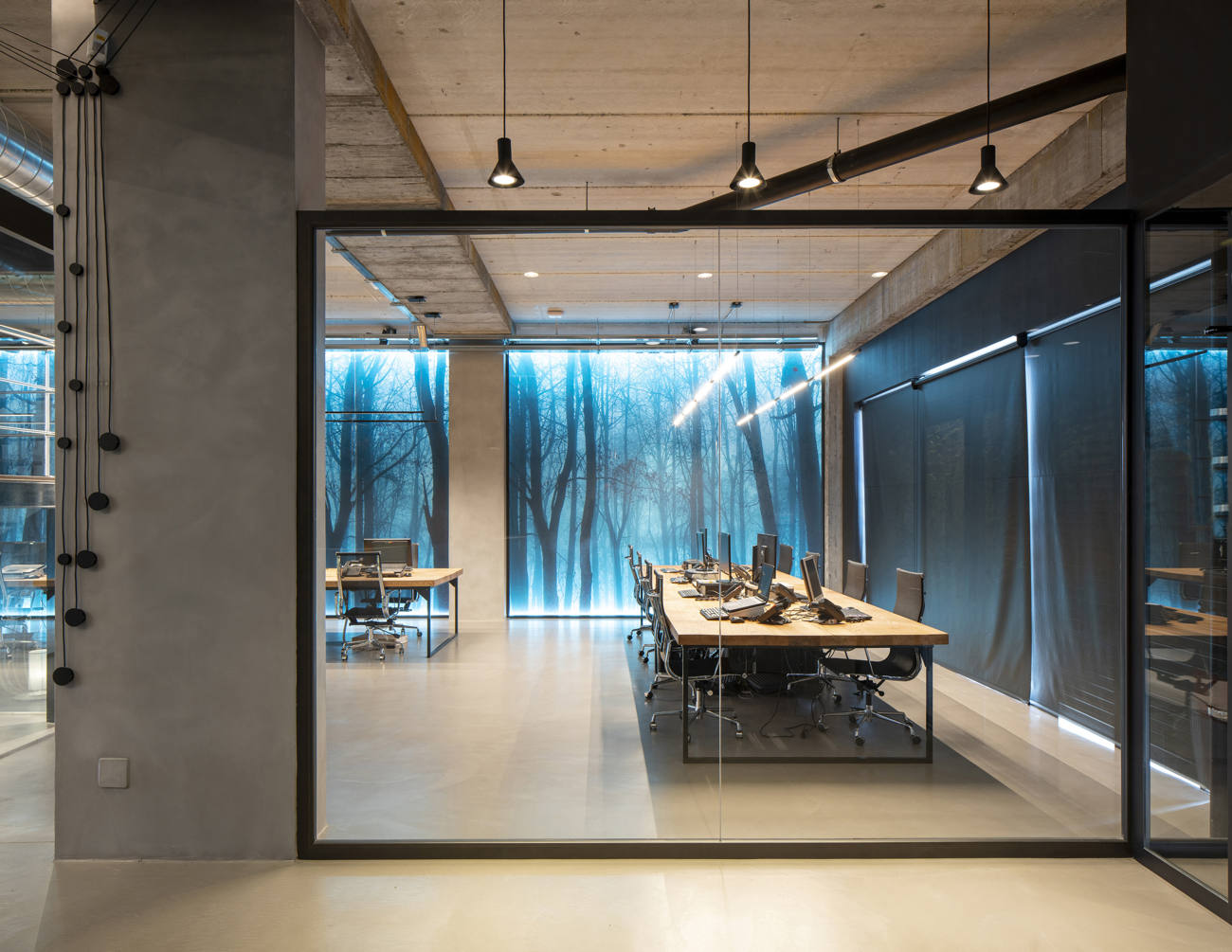 Teamwork and training: the keys to our success
Since our beginnings, at Topciment® we have been very clear that in order to reach our objectives we had to take care of certain values such as teamwork and training.
Teamwork leads us to function as a well-oiled machine in which all the departments generate synergies among themselves, in order to achieve the best results together, which have put us in a privileged position in the market.
At the same time, training is a key aspect for us and we ensure that each and every member of Topciment® is continuously trained in order to be up to date at all times. We also want to pass on this expertise and know-how gained over time to external applicators and we do so in the courses we organise regularly.
Work with the leader of microcement in Canberra
If you think it's time to take your business to the next level, it's time to integrate Topciment® microcements into your product portfolio. Moreover, if you become our distributor you will also have at your disposal the best microcement applicators in the area.
Become an official Topciment® partner and have a range of products that will help you meet the expectations of the most demanding customers.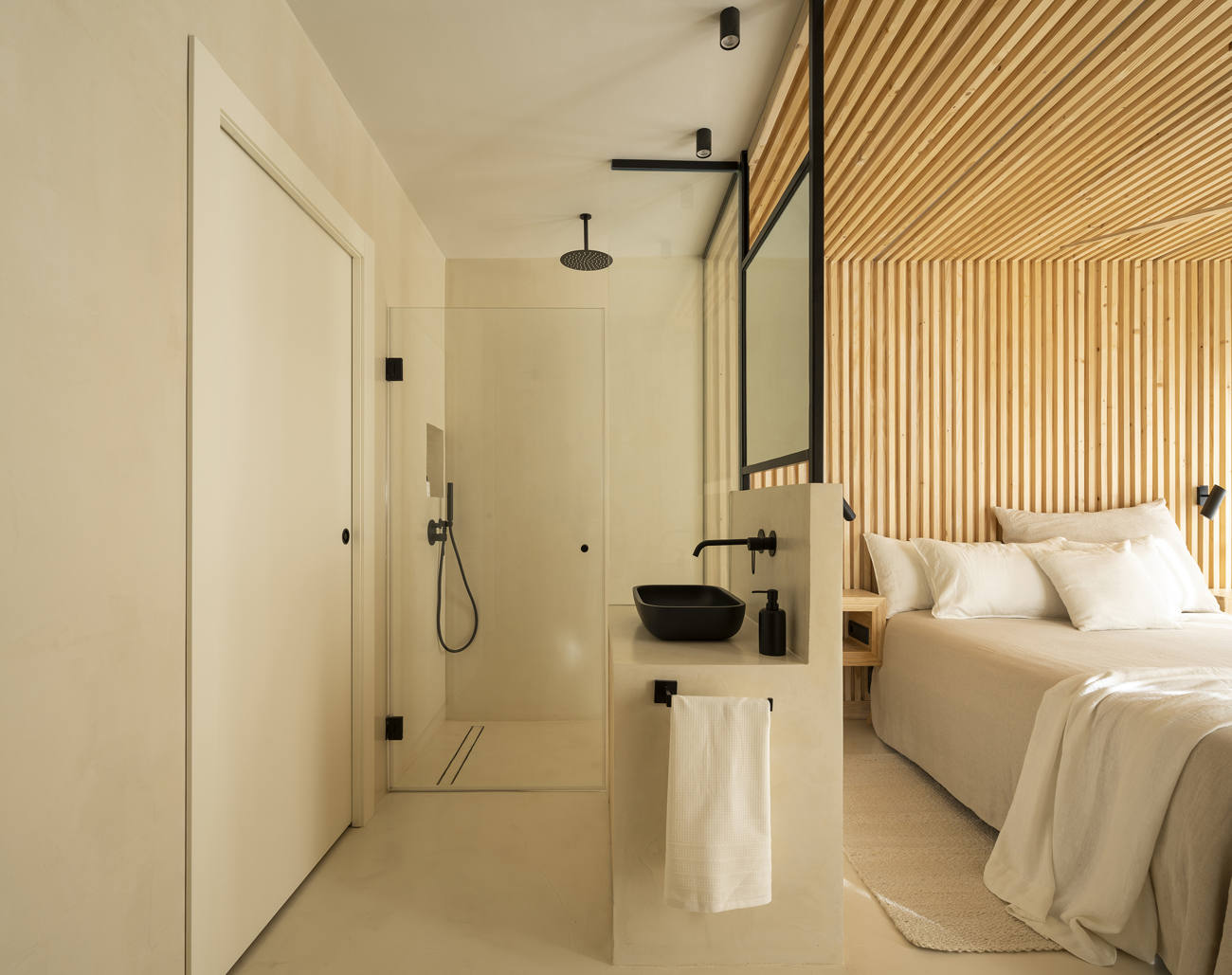 Contact a specialist
Do you need more technical information or do you have any questions about any of our products to carry out a project with microcement in Canberra? Contact us and solve your doubts.