Microcement Perth - Creating exclusive finishes since 2005
Microcement is an ideal and avant-garde solution for creating seamless surfaces of high decorative value. A material that adapts perfectly to the aesthetic and functional needs of both residential and commercial spaces.
A continuous coating considered by many to be an authentic art due to its handcrafted application. At Topciment® we have been dedicated body and soul to its manufacture and commercialization since 2005. A vast trajectory of 20 years that has made us consolidate our position at an international level and be today a reference in the market.
Thus, we not only make available to professionals and private customers our microcement in Perth and the rest of Australia. We cross borders reaching the United States, Canada, Turks and Caicos Islands, China, Japan, Singapore and Europe, among others.
We create exclusive finishes for builders, interior designers and architects. Professionals in the construction and decoration sector who choose Topciment® to offer products of the highest performance and exquisite customer service. A know-how in which training is fundamental.
Although we can boast that we have been doing what we do for almost 20 years, we do not hide the fact that we still have a long way to go in terms of learning. Cooperation and humility are the values that represent us as a company. Our strong investment in R&D&I is what defines us. A commitment that has accredited us as manufacturers of microcement with ISO 9001:2015 certification and as an INNOVATIVE SME.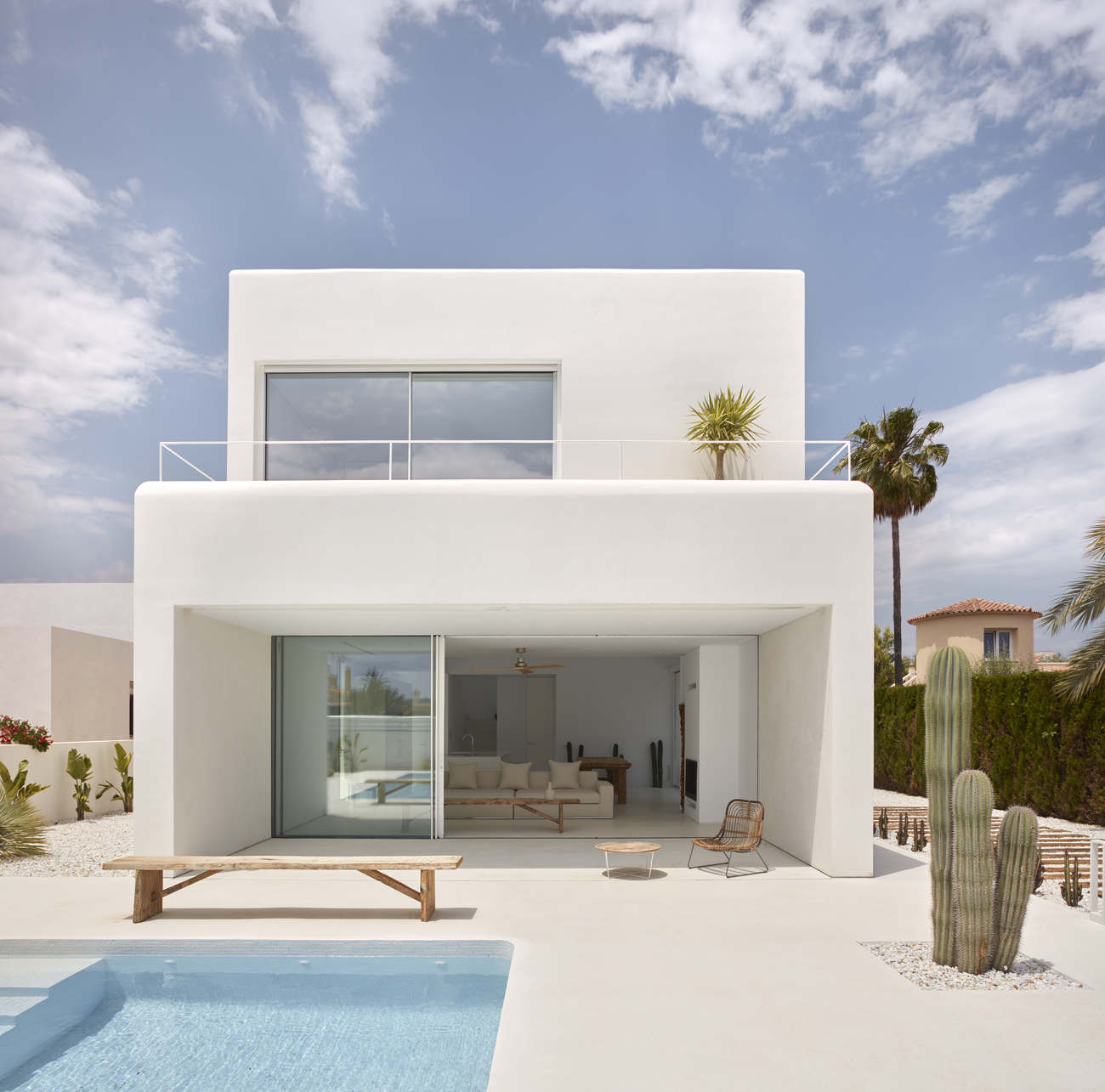 Microcement in Perth: the king of continuous coatings
Whether you know what microcement is or not and that is why you are here, it is a material whose popularity in Australia is not casual or far from it. Microcement is the king of what are called continuous coatings for not requiring joints in its application and final finish.
A coating that has been implemented as a decorative trend by combining the durability and strength that has the cement with a finer finish and more versatile aesthetics. It has been well known for years in Europe and is becoming more and more popular in Australia due to the exclusivity it provides. No, no two coatings with this material are the same. Because above all, our microcement in Perth is synonymous of exclusivity.
We make microcement renovations a breeze
There are many materials worth valuing when creating or renovating a space. But we assure you that there is none as easy, fast and convenient as this continuous coating. The microcement is applied directly on plasterboard walls, tiles or ceramics as well as on marble floors, ceramic or concrete. A versatility given by its excellent adhesion and the absence of demolition tasks. An accumulation of virtues that promise a much shorter renovation period, with less cost and less impact on the environment.
In thin layers of no more than three millimeters, the essence of microcement completely permeates the room where it is applied. No construction work or visual ruptures. A continuous space unalterable to abrasive wear, high traffic or temperature changes. It is also resistant to UV rays, water and environmental humidity. Indoors or outdoors. In any field, it makes a difference.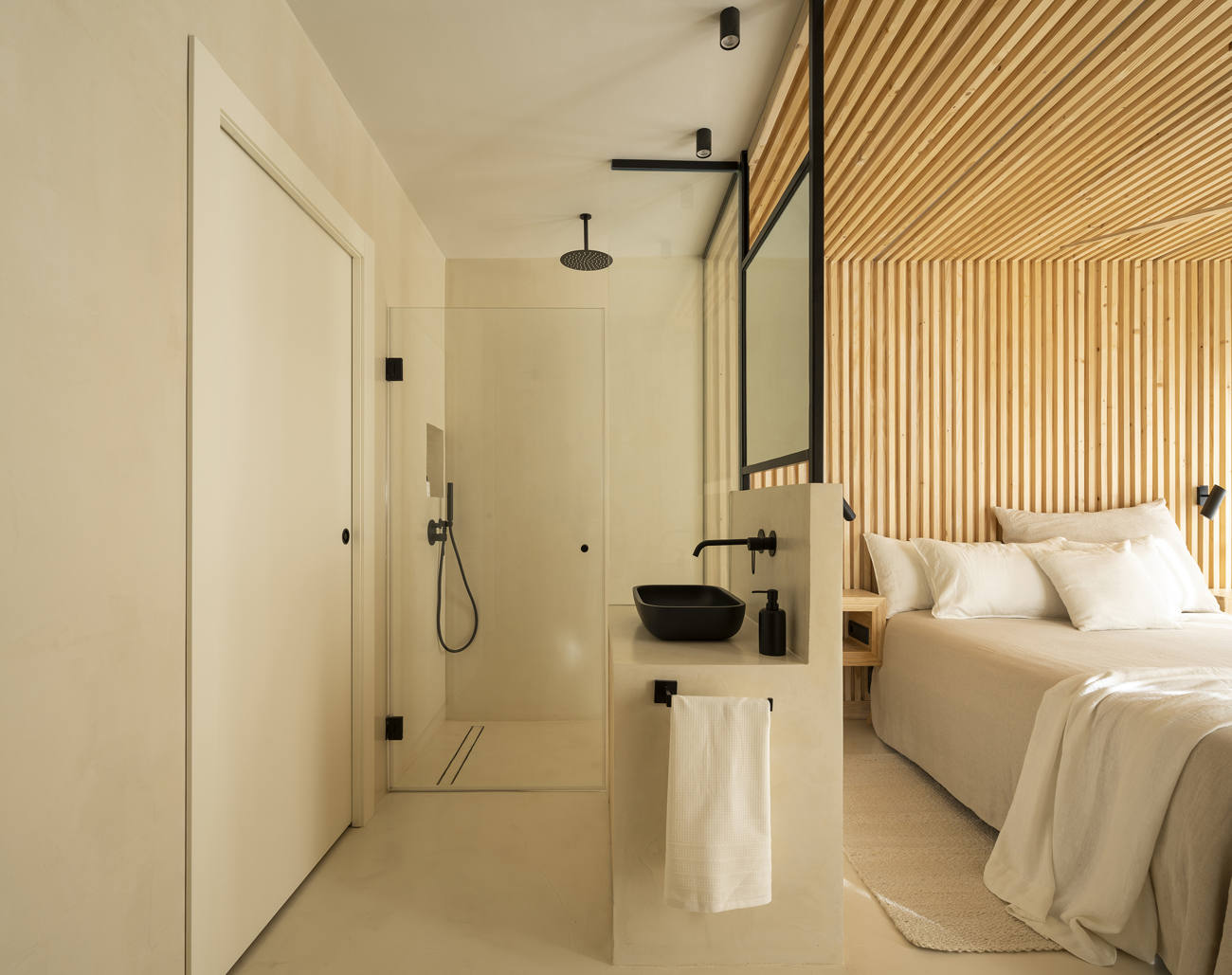 Microcement has much to offer: main advantages
Microcement is a revolution in every sense of the word. A material that completely transforms the established canons for reforms to dispense with the works and debris removal tasks. These facilities must be added to its total adherence to a multitude of supports, its ability to be used indistinctly indoors and outdoors, and its non-slip and waterproof finish, among many others.
A seamless surface that is a luxury
Seamless surfaces that provide individual solutions. For each space and each client. Floors, walls, ceilings, furniture, terraces, swimming pools, saunas... Everything is unified under the same skin: microcement. A material of infinite aesthetics that provides the functionality required to enjoy safe and secure stays.
Cement surfaces of high added value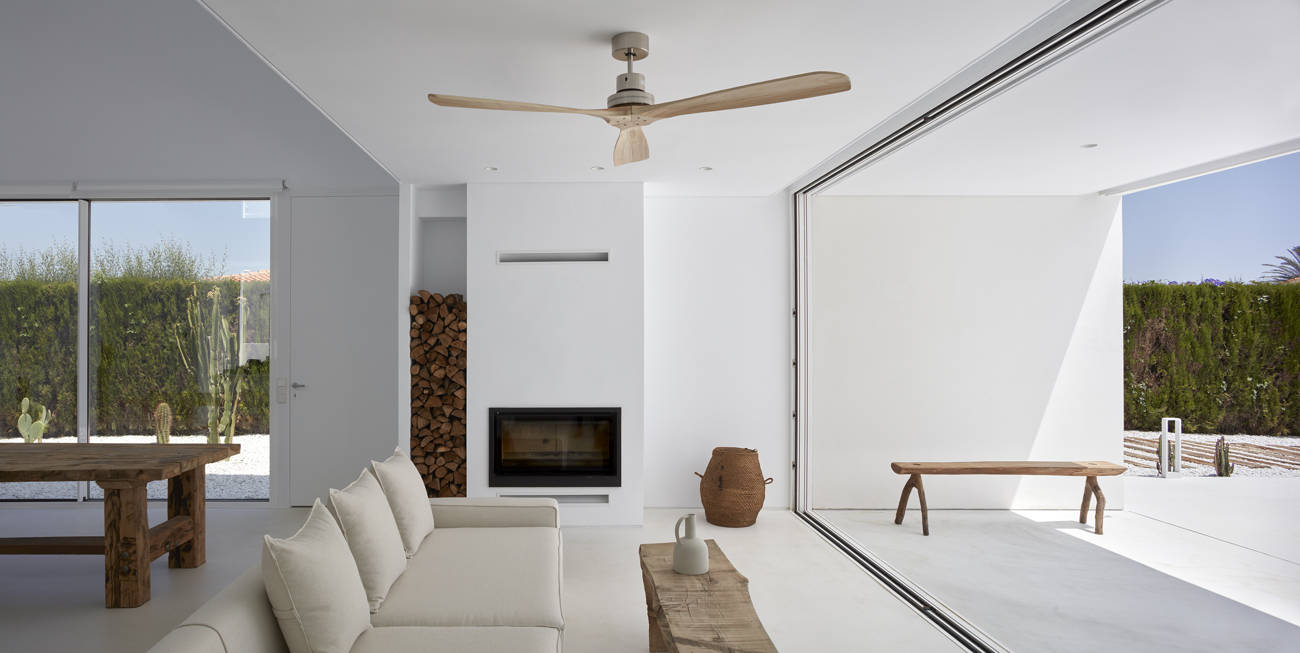 Value-added surfaces. This guarantees the use of our microcement. Authentic pieces of art, unique and irreplaceable, by the refined and artisanal technique of the applicator who leaves his stamp on it. But also for the variety of effects, textures and colors that our products provide. It has never been so easy to create modern and distinguished spaces.
Anti-slip and water resistant properties
Bathrooms, kitchens, terraces, swimming pools, saunas and industrial buildings are some of the spaces where the benefits of microcement are most evident. Its anti-slip properties and water resistance are responsible for this. The low maintenance and cleaning required for coated surfaces are also responsible for this.
High ressitance to compression, abrasion and scratches
Whoever claims that microcement is just a mere decorative coating, either does not know it well or has not worked with a material like ours. Because at Topciment® what we offer is, above all, durable coatings. Products that are resistant to compression, abrasive wear, high traffic and scratches. Long-lasting surfaces that won't crack.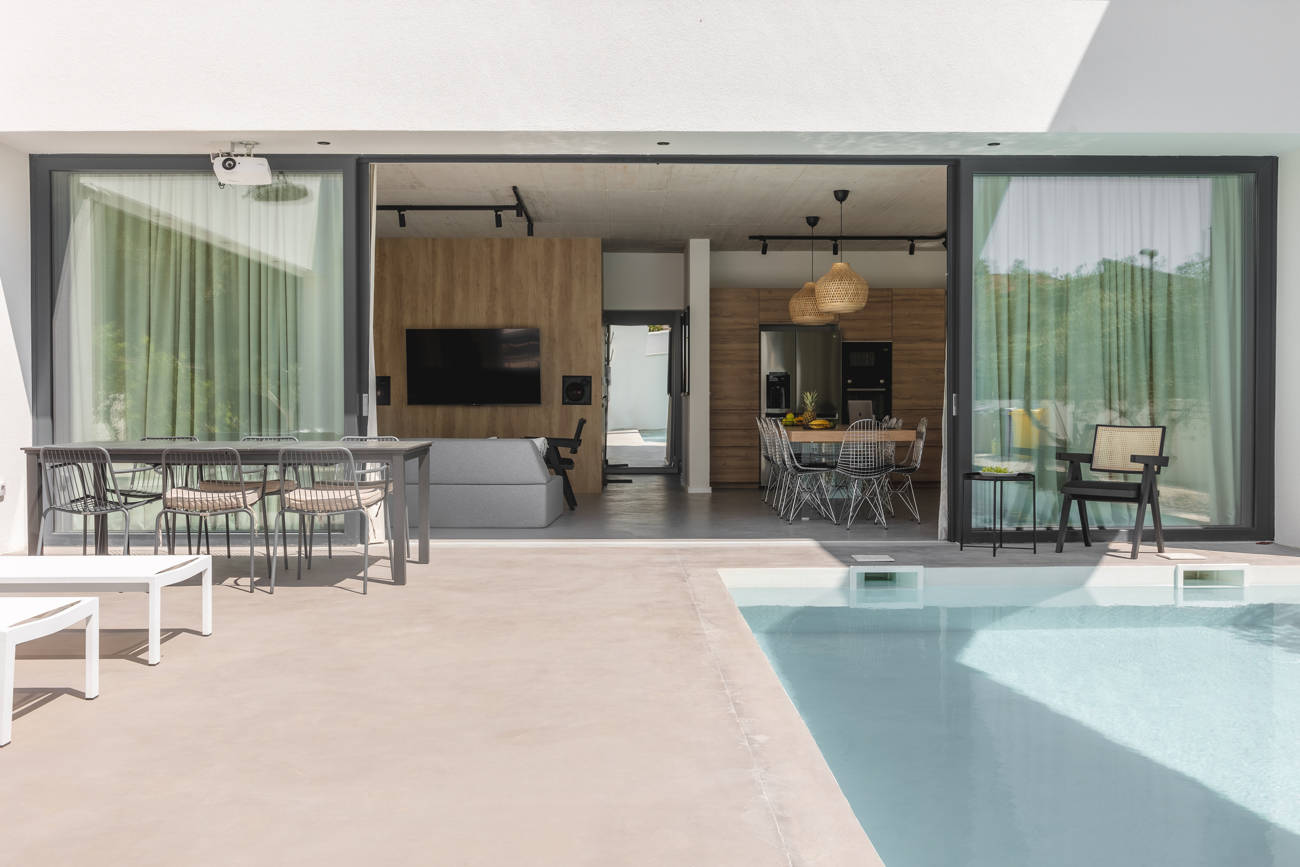 Imperceptible thickness for indoors and outdoors
Incredible as it may seem, no more than 3 millimeters of material is applied. No more is needed. A thickness that does not affect the structural load of the support at all. A lightness that can be applied on cement, concrete, marble, gresite, terrazzo, plaster, plaster, etc. Did we already said that it is compatible with radiant floor?
Limitless color palette: create your own style
Personalization without borders. Microcement is very easy to color with our high-performance pigments that give rise to an endless color palette. The most varied textures and effects to ensure that your finish is exclusive.
Your microcement expert in Perth
Impressive microcement covering is not the result of chance. It is the result of joining your ideas with our experience. We transform spaces that reflect the essence and personality of those who live in them. Our way of doing things is what has led us to create a powerful international distribution network. And customer satisfaction is the result of the skills acquired by our certified applicators.
Are you a professional in the sector and looking for new products? Would you like to learn how to apply our systems? Would you like to refurbish your home or business and ask for a quote? Whatever your need, in Topciment® we give you an answer. Fill out our form and we will contact you. We want to be your microcement company in Perth.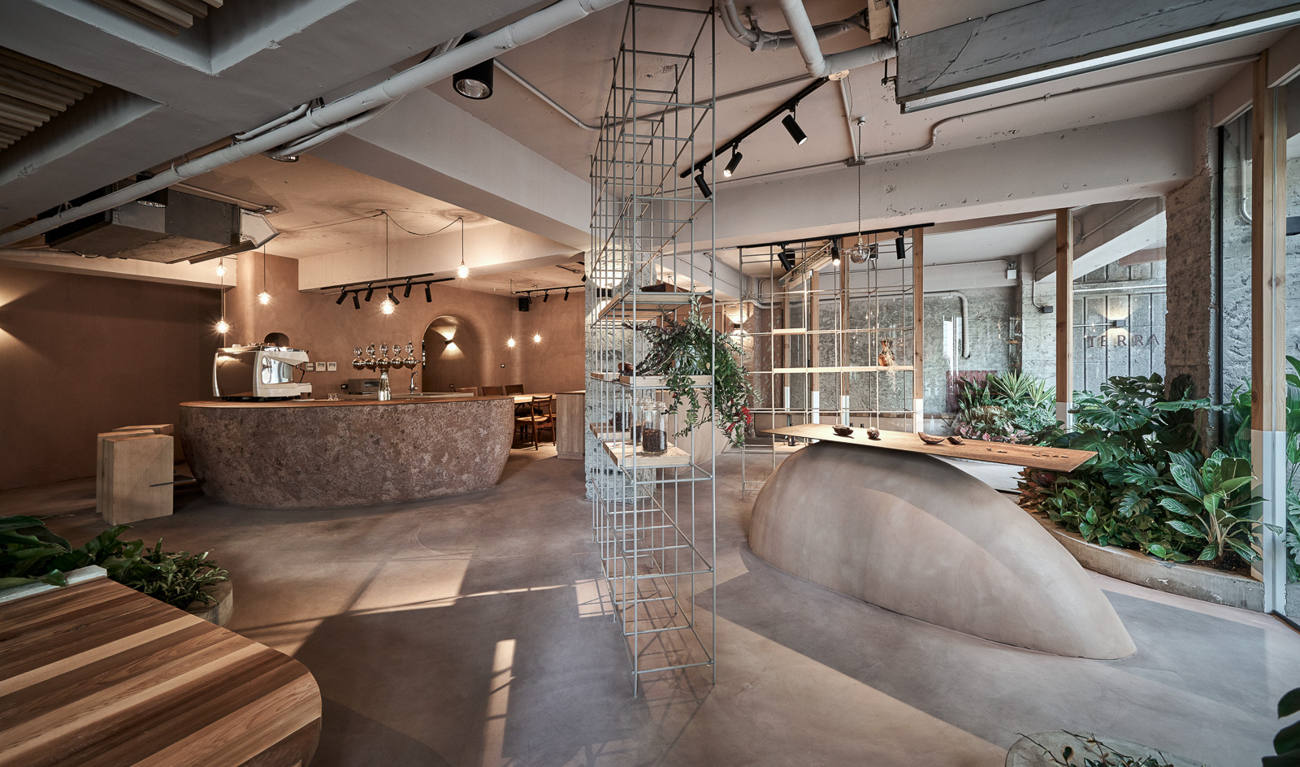 Spanish origin
In order to grow and improve, it is important to remind ourselves of our origins every day. We do this so that we do not lose sight of where we come from and that this drives us to reach new heights. We are a Spanish company. Our factories are located in Valencia. Privileged facilities of more than 4,000 square meters where we formulate our products, produce them and also train professionals.
Topciment® is 100% made in Spain, which makes us very proud. From there we export our products that make that today, you can also find our microcements in Perth and Western Australia. We are self-critical by nature because we want complete excellence for you.
Quality and efficiency: our values of microcement in Perth
Without passion, no success is possible. And we are driven by the passion we have for our work. A work in which we strive to be as efficient as possible in every step we take and to provide the highest quality systems.
We want to impose a way of doing things, to bring value to the way of working with microcement in Perth. And that means having the most qualified professionals on our team.
The technical advice you deserve
Whatever your questions about our microcement systems, you can count on our technicians. We provide you the technical advice you need and deserve. We have thoroughly trained our technicians so they can answer any technical questions you may have and give you effective solutions to hypothetical problems. An individualized service to guide you through the whole process.
The best training ever for the professional
We train our technicians, but above all our collaborating applicators. Installers who have passed our training courses and who will help you create the space of your dreams.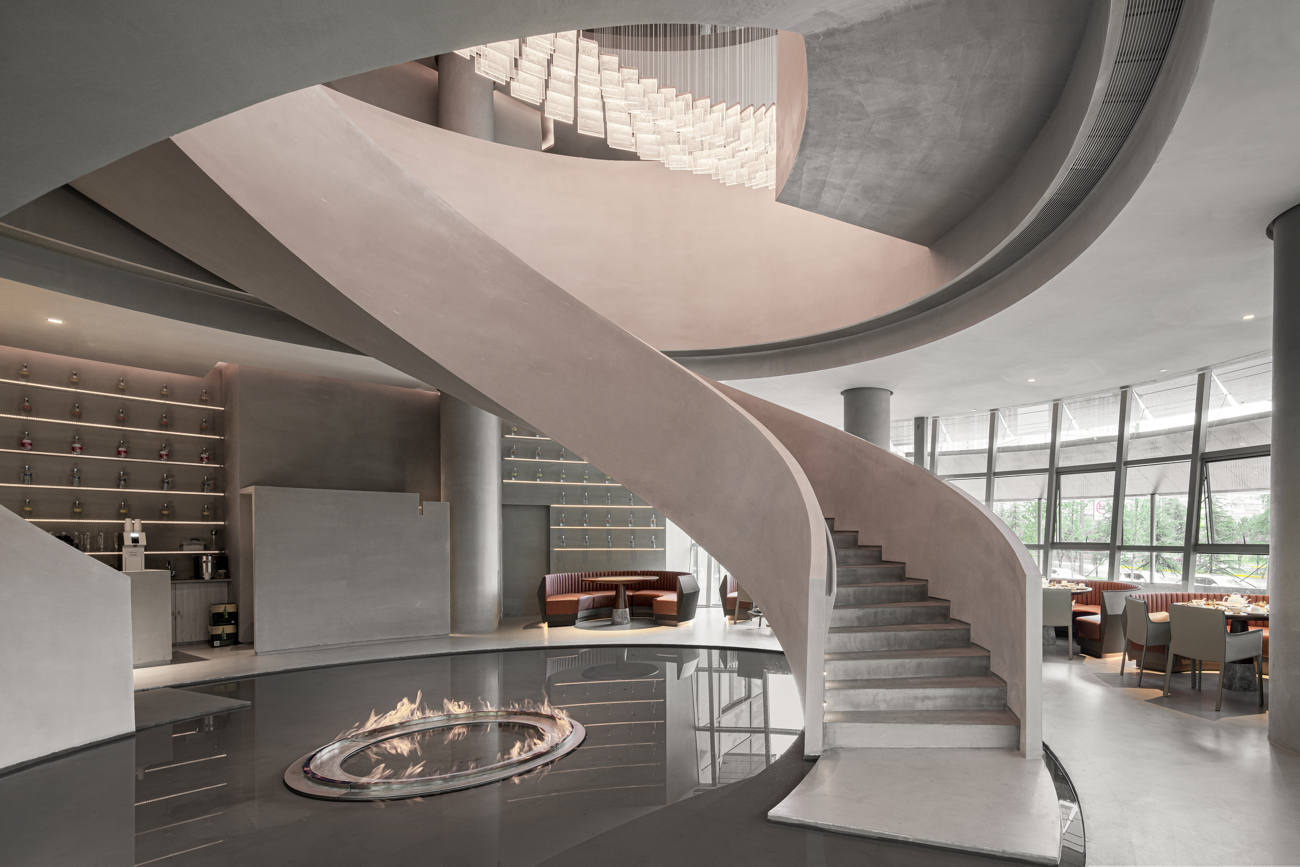 ISO 9001:2015 quality
The quality of our microcements is guaranteed by the ISO 9001:2015 certificate. A seal that certifies that we only put on sale in the market the best coatings.
Refurbishments with microcement in Perth: design is future
Design is the present, but first and foremost the future. And at the same time it is not everything, far from it. That is why we do not put aesthetics first, but combine it with functionality. The result is continuous coatings that more than live up to expectations. Our microcements in Perth reflect who we are and who we want to be in the future.
We raise the level of spaces so you can enjoy the time you spend in them. Our collaborating applicators perfect the environments and give them the personal touch you want. Larger and more modern spaces, minimalist or rustic styles... without the handicap of the endless works of conventional reforms. Get inspired here.
Microcement bathrooms
Are you tired of deep cleaning the bathroom? You're in luck, because this hard task disappears with our covering. A velvety surface with continuous finish that haven't to be cleaned in depth. Only water and neutral soap. Its seamless finish avoids dirty accumulation. Walls and floors, bathtub, shower tray, sink... We can apply microcement in bathrooms in several ways. But the best of all are its virtues: resistant to environmental humidity and abrassion and offers a non-slip finish and water-resistant finish.
Microcement countertops
Microcement countertops highlights the value of aesthetics and functionality fusion. On the one hand, its aspect attracts anyone's attention and allows to create original furniture. On the other hand, a support that is highly resistant, even exteriores. Resists abrasion and friction, UV light and rain.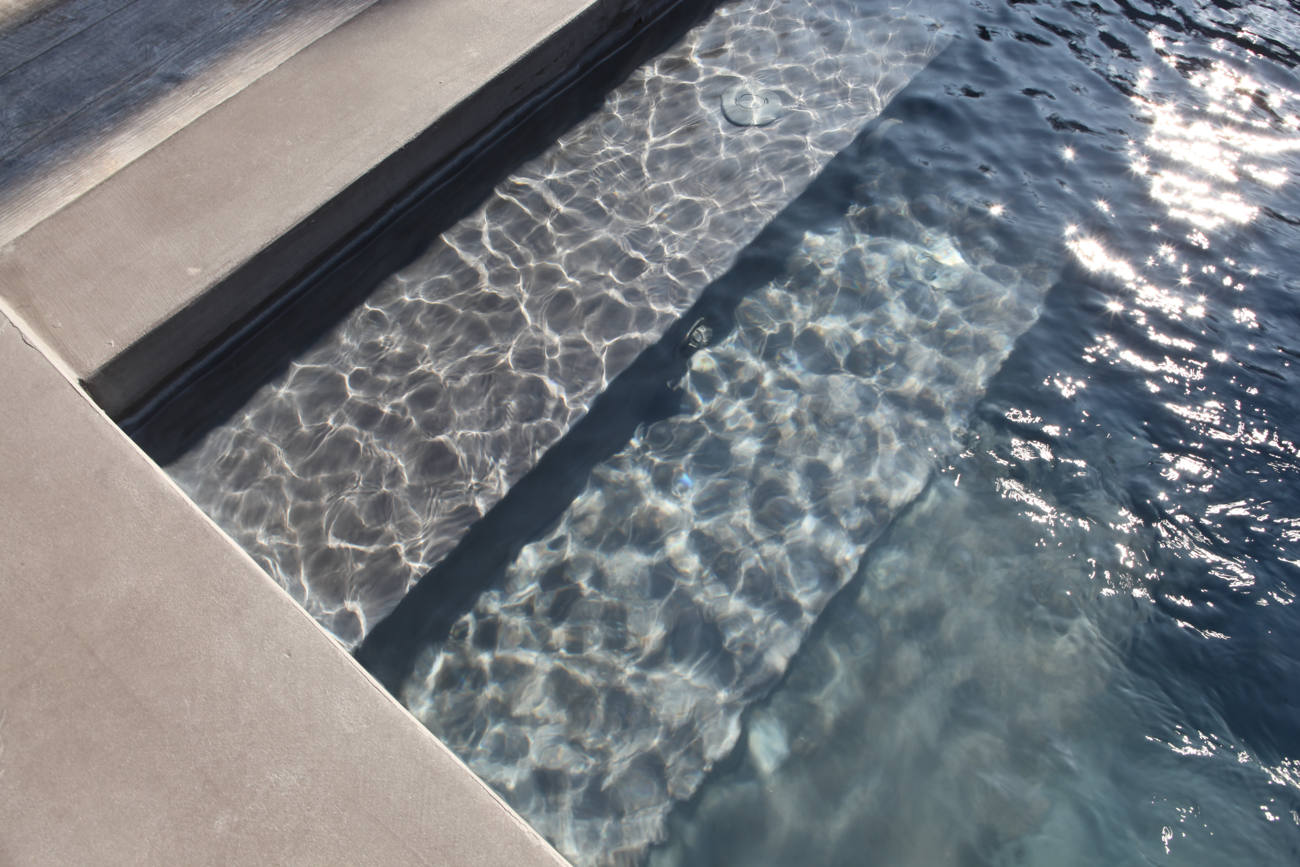 Microcement kitchens
Studying new recipes will be the only complicated, or time-consuming, thing to do in your kitchen. Because no, cleaning and maintenance are not. Neither is its reform, which will be a matter of days and you will not have to leave your home during the process due to the absence of works. A renovated space totally free of dirt and bacteria. A perfect continuous finish between floors and walls that have much to say and offer. Resistant to water and temperature changes, non-slip finish in the case of floors... There are plenty of reasons to choose microcement in the kitchen.
Terraces, pools and facades with microcement
If the microcement already drives you crazy indoors, outdoors it will do it even more because its virtues are enhanced. Terrace pavements, facades of houses and / or buildings, areas around the pool or even the basin of the same... The fields of application are very extensive and feasible thanks to outdoor microcement systems like ours. Would you like to know more?
Microcement staircases
Stairs are one of the decorative elements that best demonstrates the high resistance of microcement to high traffic and abrasive wear. It withstands everything perfectly without cracking. Not to mention the aesthetic component that revolutionizes, in a good way, the space in which it is placed. Not only in homes, but also in hotels, offices and large surfaces.
Residential and commercial use
The project is important, but select the right materials more. Ours microcements suits perfectly as in residentials as in commercial premises. Check it out or gallery and discover why.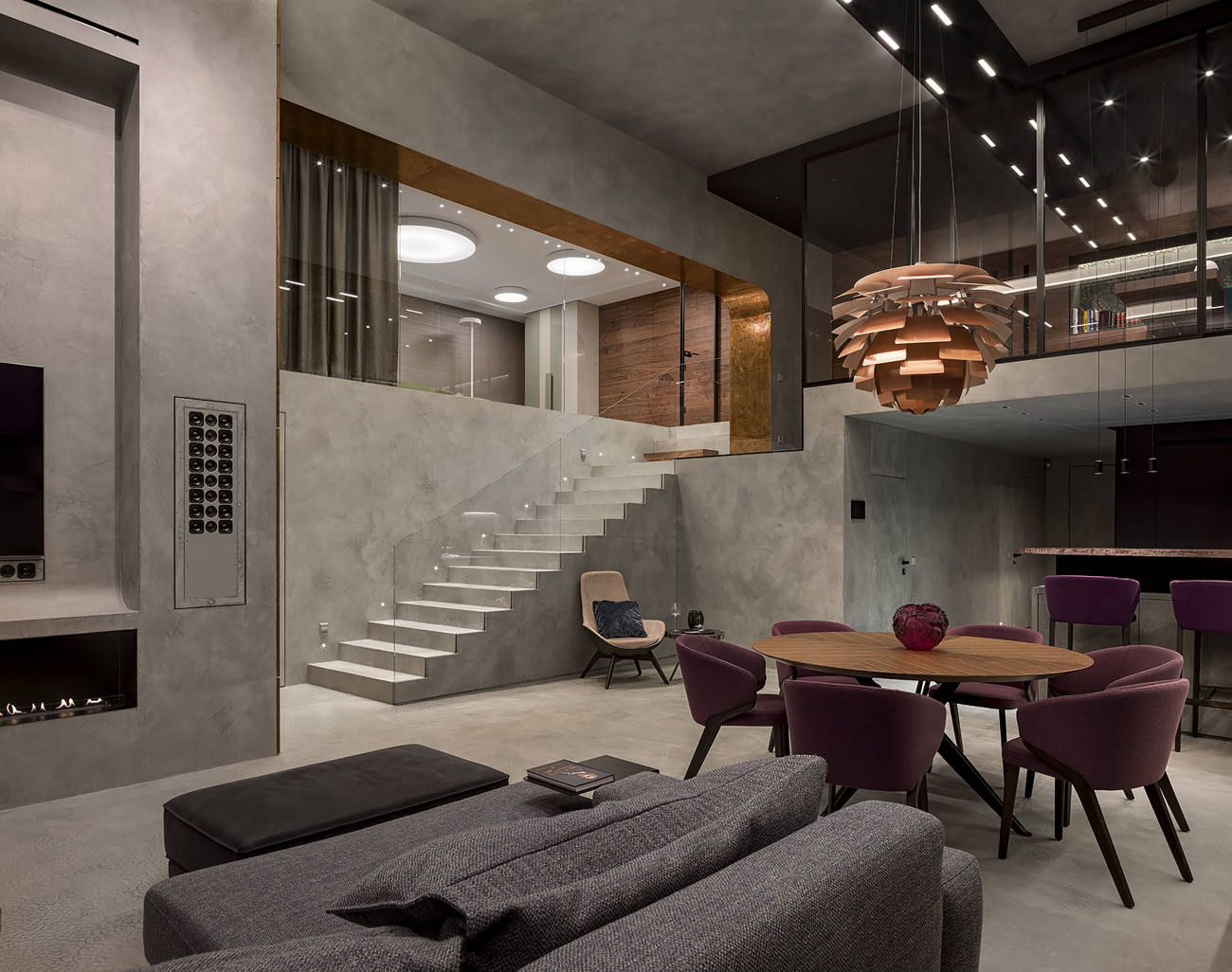 View our microcement range available in Perth
We aim to create a lifestyle and a way of conceiving and treating microcement in Perth based on absolute expertise. Here are the systems from which the professional can choose. Highly versatile and durable coatings. Shall we get started?
Microbase
In the first layer of microcement, the hardness and performance of our systems are noticeable. Thanks in part to Microbase, a cement-based coating that is used primarily as a preparation for the new substrate. Performance that does not go unnoticed by those who try it, daring to use it as a finish as well. Available as an one-component (Evoluttion) and two-component (Sttandard ).
Microfino
Create eye-catching water-effect finishes with Microfino. A cement-based microcement that serves as a preparation for a multitude of walkable and non-walkable surfaces. A product with a very natural finish that will not leave you indifferent and can be found in the Evoluttion and Sttandard systems.
Microdeck
Build smooth floors with Microdeck. A microcement finish for floors where cracks do not appear thanks to its unbeatable mechanical resistance. It resists high traffic and abrasion, also providing a non-slip finish. Cement-based, perfect especially for interior spaces. Another of its peculiarities is that it can be applied with the fresco technique.. Available in the system of your choice: Evoluttion, Sttandard .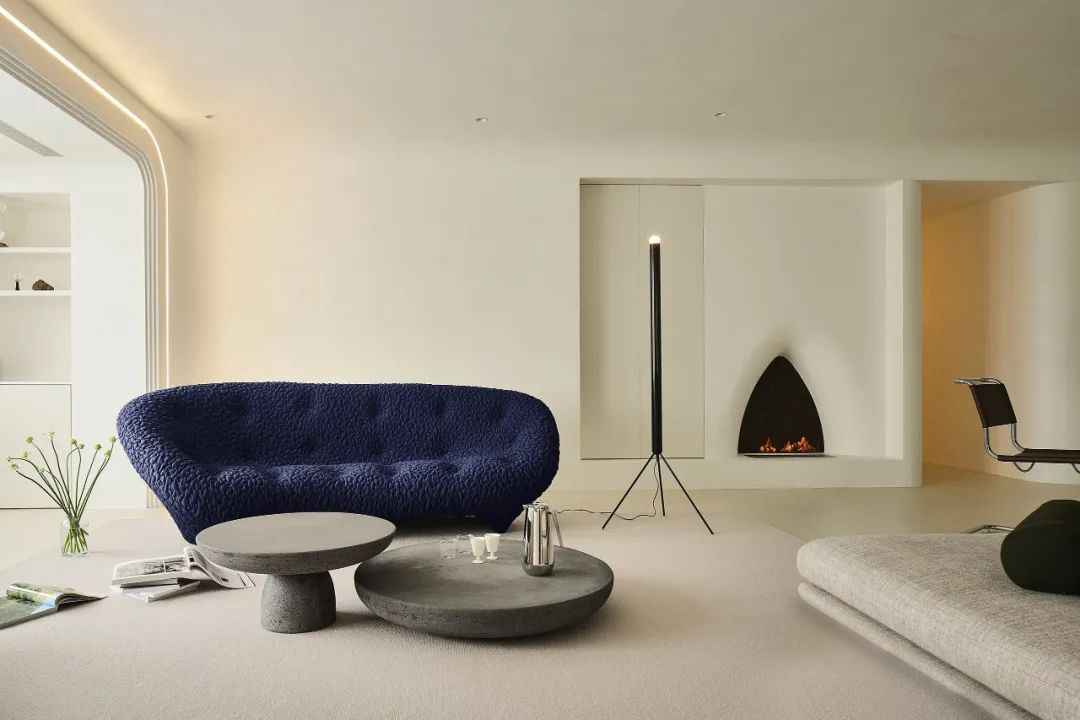 Atlanttic
If the temperature rises in Perth in summer, brave it with Atlanttic. A microcement designed exclusively for coating swimming pools and surrounding areas, saunas, spas, fountains... any surface in contact with water. Highly resistant to immersion, improved water vapor permeability and water impermeability and anti-slip finish, it has it all! You just have to choose the granulometry with which to make your little oasis.
Microstone
Although most of our systems can be used to coat outdoor spaces, we have formulated a specific microcement for outdoor environments: Sttandard Microstone. Cement-based and two-component, it stands out for its remarkable resistance to traffic and UV rays, in addition to guaranteeing an anti-slip finish. A very rustic finish to create unforgettable surfaces on floors and facades.
Efectto Quartz
We simplify the process, but keep the performance intact with Efectto Quartz. With this ready-to-use microcement, we save the professional a lot of time in the application, as well as possible errors when mixing several components that are not present here. A finish of high decorative value, very fast to achieve and that does not require fiberglass mesh.
Industtrial
We incorporate epoxy resin to offer a harder coating. The ideal solution for decorating industrial environments such as factories, offices and warehouses. More impermeable and with better mechanical resistance. Cracks? They won't appear. Give a plus to interior spaces with Industtrial.
Natture
If there is a decorative trend that has been going strong in recent years is that of lime-based coatings to reproduce tadelakt and stucco finishes. A proposal to which we respond with Natture, our lime-based microcement of very high performance for interior and exterior floors and walls. It stands out for its greater workability, minimal shrinkage and hardness. What granulometry will you choose?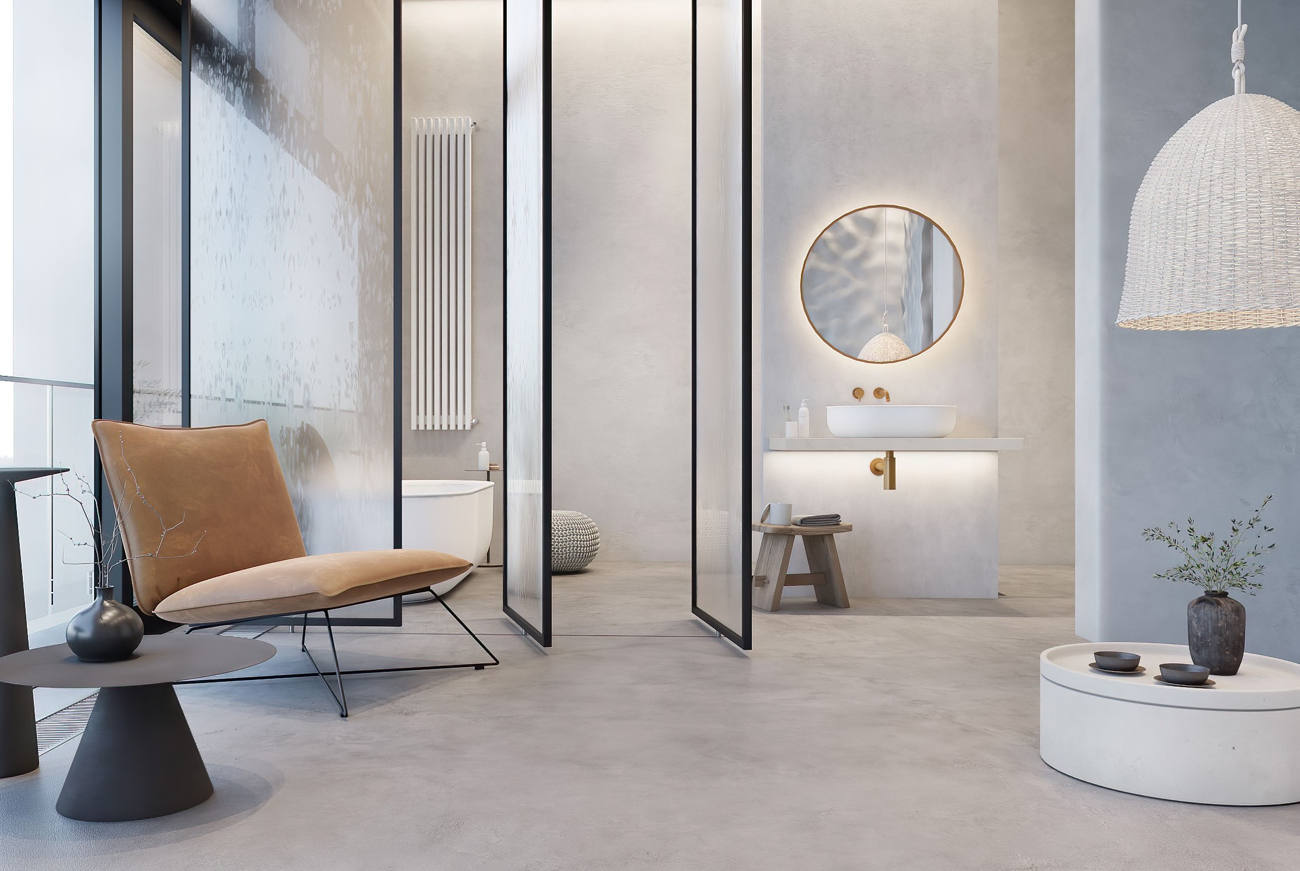 Microcement skills within reach of very few
In the application and artisanal technique of microcement lies the difference. It is what makes it unique, beyond its infinite benefits. A material that cannot be applied by just anyone, only by the most experts trained in this art. It is as important to have the best products as it is to entrust its use to the right hands. Only certified applicators will ensure the success of the renovation and prevent the coating from cracking and cracking or dampness.
Other decorative coatings you will love it
We are microcement specialists in Perth, but our range of decorative coatings goes beyond cement-look finishes. We manufacture other materials equally in demand by the decoration and construction sector that are sure to be of interest to you as well. Variety, our added value without losing the essence.
Stamped concrete for even more durable floors
From the exceptional functionality of microcement to the even greater resistance of stamped concrete. A material that delights outdoor spaces, especially in the form of paving in residential areas, shopping centers, parking lots and parks and gardens. The ultimate solution to enjoy longer-lasting pavements and seamlessly imitate the appearance and aesthetics of noble materials such as wood, slate, stone or brick, but faster and cheaper! Discover our molds, pigments, mortars, varnishes and much more.
Paints and glazes to make a difference everywhere
If there are special and different finishes are the metallic and oxides. Two textures and effects very easy to achieve with our paints and glazes in interiors and exteriors. Pieces worthy of a museum that go from the most golden and silver tones, to other more reddish and earthy, shiny or with glitter... For walls, floors, facades and furniture. Do you dare to create?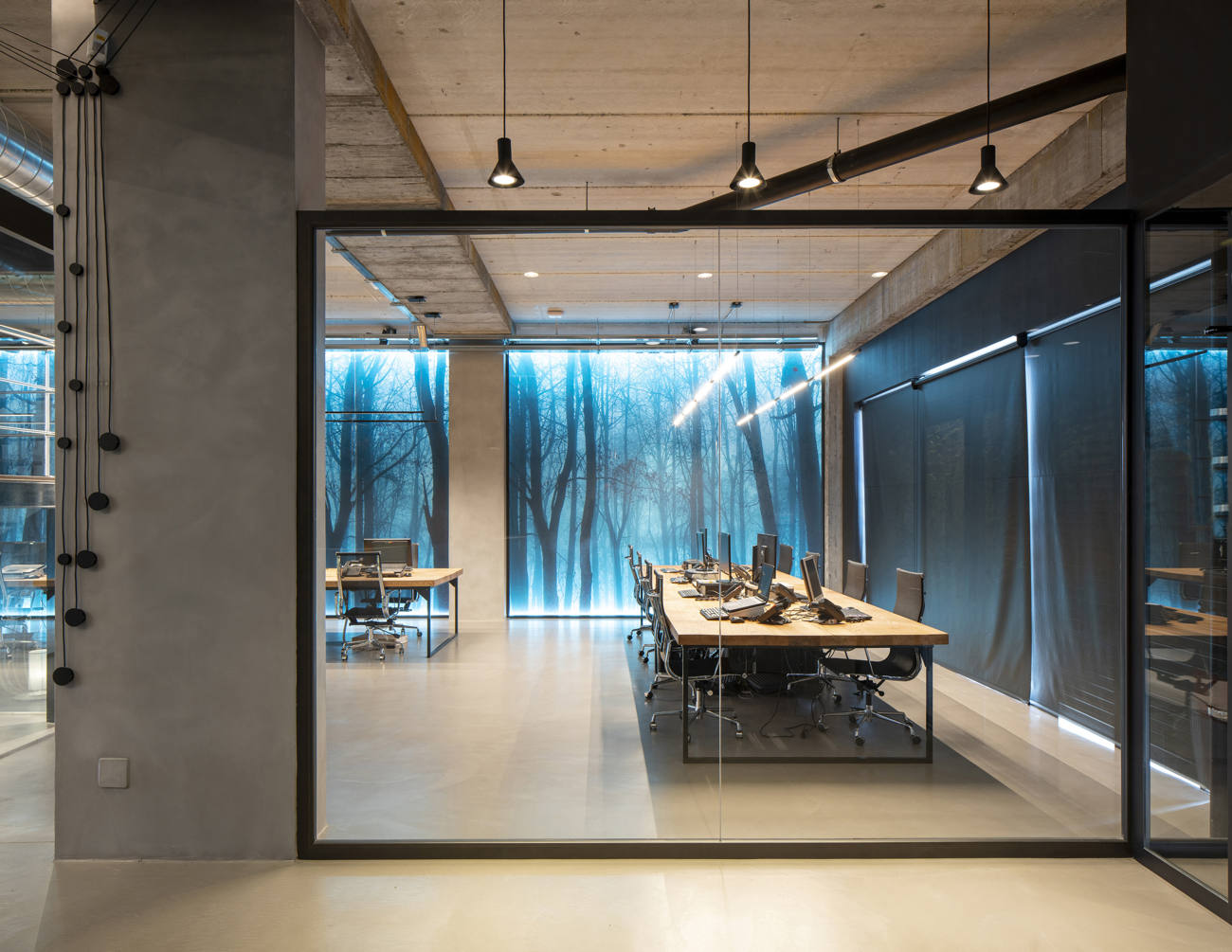 ¿Questions? Get in touch with our microcement experts
Are you ready to take the next step? Complete the form and tell us how we can help you. One of our microcement technicians will contact you personally as soon as possible. Do you have doubts about any of our systems? Do you want a free quote? Are you a professional and you are considering trying our brand? You are in the right place.