Microcement in Sydney - Semis concrete for floors and walls
Despite our experience of almost 20 years in the art of microcement, we have learned better than anyone how important it is for our customers to be listened to in order to improve the services and decorative finishes we offer. Innovation and the constant improvement of our processes cannot be understood without this necessary cooperation.
We are artists and every floor or wall covered with semi-concrete becomes a real canvas. We only work with the materials we manufacture at our facilities in Valencia (Spain), from where we supply the rest of the world thanks to our powerful international distribution network. Coatings that meet the highest quality standards under the ISO 9001:2015 standard, which has led us to become a benchmark in the sector. We have distributors all over the world, being a registered trademark in the United States, China and Europe.
Since 2005 we have been manufacturing microcement and decorative coatings with which we have differentiated ourselves as an INNOVATIVE SME. We offer reliable decorative and functional solutions for interiors and exteriors. We fuse creativity, art and science in a few millimetres of thickness to create masterpieces on any surface and substrate. There really is no place where our semi-concrete cannot be applied.
More and more construction professionals, architects, designers, interior designers and private clients are deciding to carry out their renovation projects with microcement in Sydney. Our expertise and the high performance of our decorative coatings have earned their trust.
The microcements we design can be used in any interior and exterior design. On new and existing surfaces. The colours and textures are endless.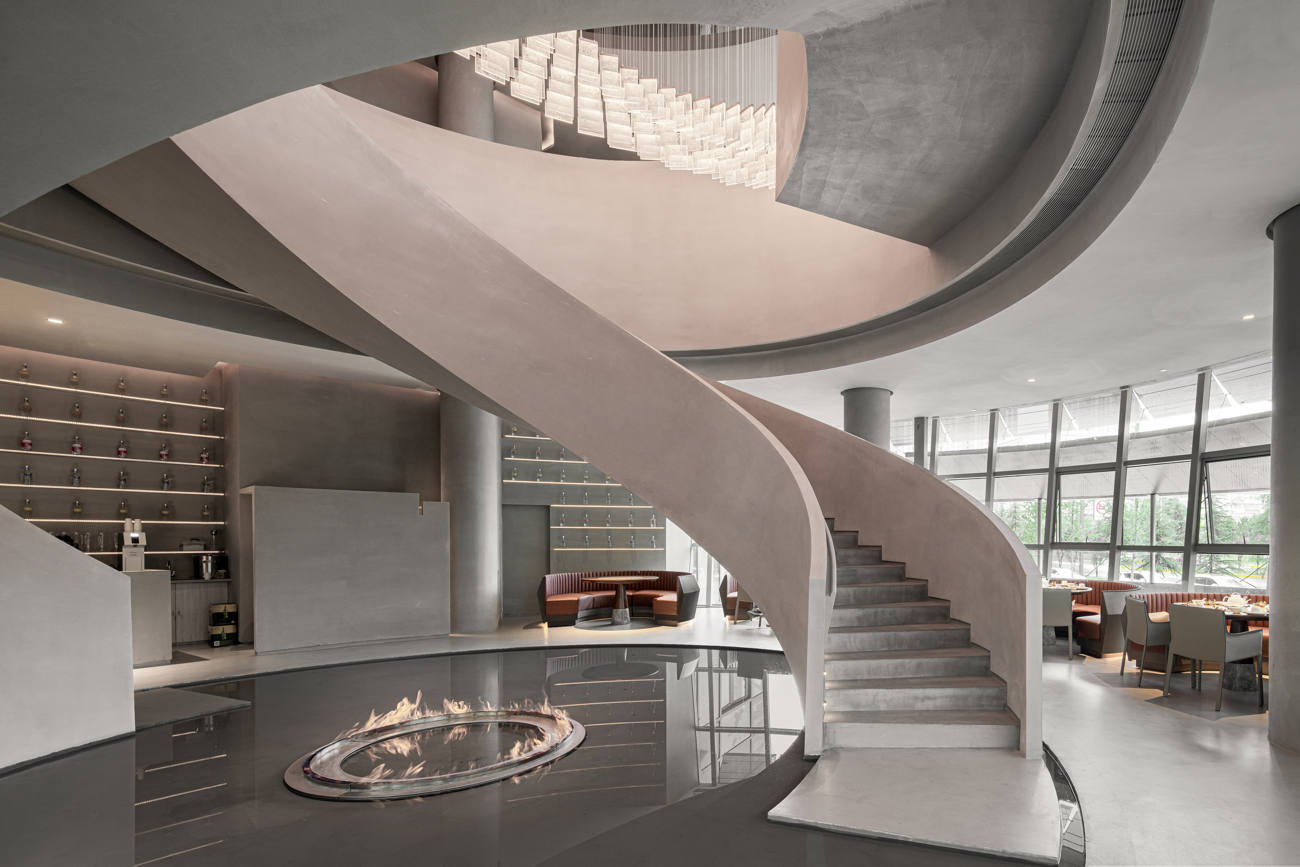 What microcement is about
Microcement is a continuous pigmented coating with a thickness of less than 3 millimetres that allows renovations without building work. With excellent mechanical and chemical resistance, it creates practically imperishable coatings that require little maintenance to look as good as the first day.
Composed of cement, resins, water, additives and mineral pigments. With extraordinary adherence and flexibility, microcement becomes the second skin of walls, floors, ceilings and furniture.
A product with a very natural finish due to its hand-trowelled application in which traditional craftsmanship is fused with contemporary aesthetics. Exclusive finishes are obtained that make a difference in both residential and commercial environments.
Why microcement? Benefits of a coating in trend in Sydney
Microcement has become a trendy coating in Sydney. Semi-concrete offers the much-valued polished concrete finish without the investment, joints and messy work that polished concrete requires. It is much more versatile, because its field of application is not limited to pavements. In addition, its palette of colours and textures is much more extensive.
At Topciment® we pursue excellence. This is demonstrated by the performance of our decorative systems, which go beyond symbolising the canons of beauty of today and the future. Our floor and wall coverings create floors and walls with a long service life.
Decorative finish with a superior durability
The durability of our decorative finishes is high. With good maintenance, the surfaces can last for years without deterioration. Microcements that do not crack if they are applied by professionals previously trained by us. This is our best guarantee.
Cost-effective
Whoever says that the price of microcement in Sydney is high, will change their mind as soon as they compare the advantages offered by our smooth concrete with other materials. The time required for renovation is reduced, as well as labour and machinery costs, not to mention its compatibility with many materials, the fact that it does not require joints, its easy cleaning and maintenance, and so on and so forth.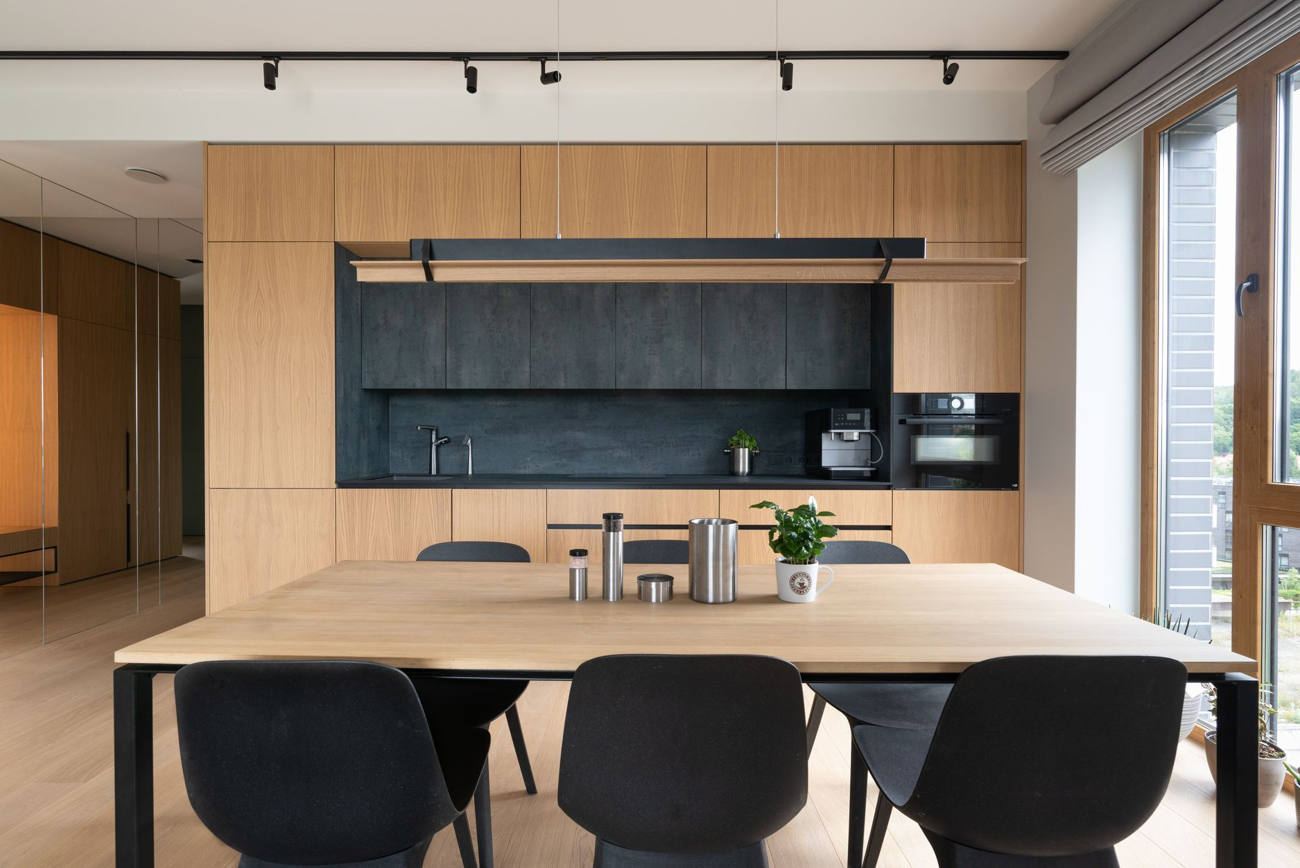 High resolution seamless system
We redefine the art of surface creativity with our microcement. A high-resolution decorative system without joints or fissures. Without detracting from the rapid renovation of the space, indoors or outdoors, while giving it a touch of distinction. In addition, anti-slip and waterproof finishes can be created.
Minimal thickness over any surface
At Topciment we break the rule that the greater the thickness, the greater the resistance. At 2-3 millimetres we guarantee remarkable mechanical and chemical performance. A semi-concrete that can be laid on marble, ceramic, gresite, concrete, cement, gresite, tiles, etc. The range is immense.
Extensive colour palette and textures
The colour palette is, next to the type of tiling, the most important choice to make when approaching the design of the space to be renovated. Our microcements are available in an extensive colour palette and textures to match any style. A catalogue to make every microcement project in Sydney unique.
Why our microcement? Decades of expertise worlwide
The experience we treasure in microcement is our greatest added value. Decades of experience in which we have demonstrated that we know what we do and we do it very well. An experience that has led us to grow exponentially and internationally as microcement specialists.
Our technical service in several languages as well as the professional training we provide to our technicians and applicators are also signs of the Topciment® identity.
We reinterpret the way we understand decoration by implementing the most sophisticated technology in the coatings that are trendy and that we market. We create inimitable premium finishes.
Are you a professional looking for new brands? Would you like to take a microcement course in Sydney? Would you like to hire applicators to carry out the renovation of your home or business? Whatever your project is, we want to help you make it happen. We are a microcement company in Sydney with full guarantees.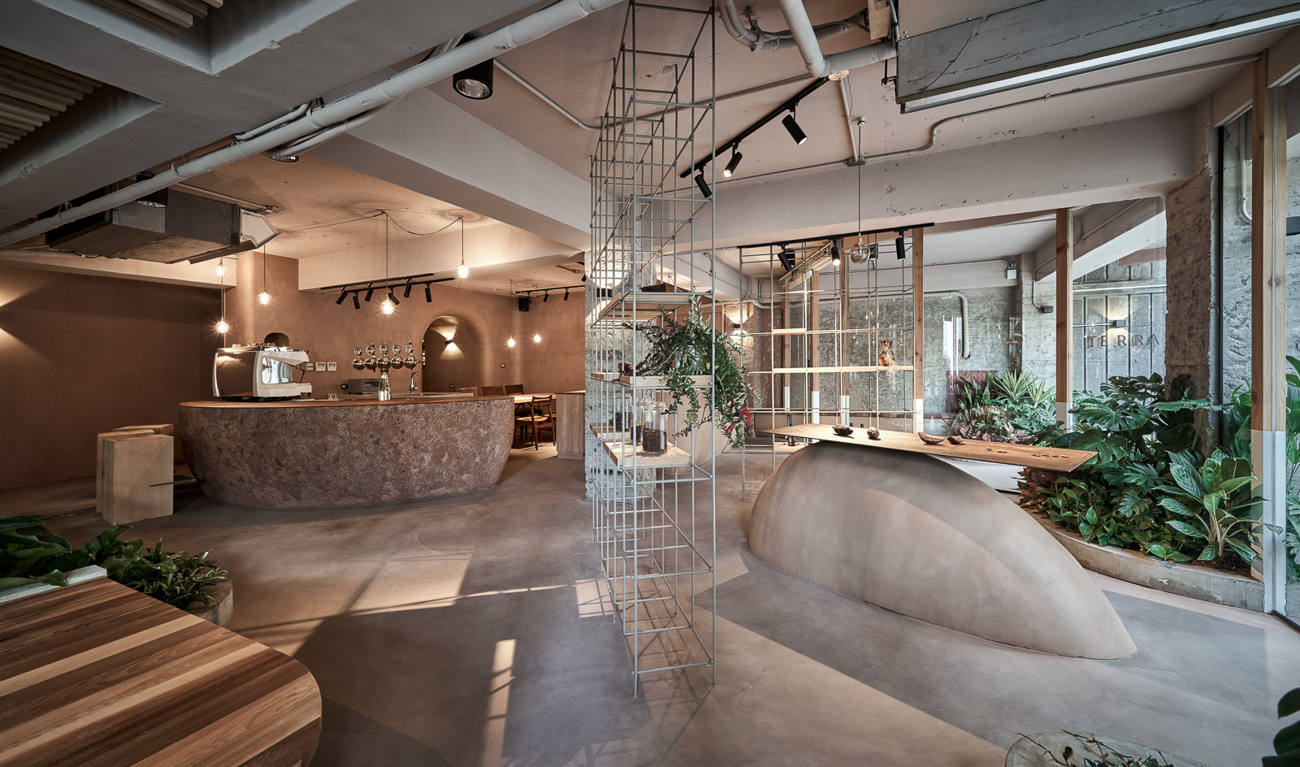 Our know-how about microcement in Sydney
Our mission is not only to manufacture decorative coatings for professionals in the sector, but also to pass on our know-how through the services we offer. We want to help the professional grow. A know-how that defines us as a microcement company in Sydney.
Technical support
We have thoroughly trained our sales technicians. An experienced team, who continue to be trained every day, and who will be able to assist you in everything you need. We guarantee free technical support to guide you in the choice of material, its application and any problems that may arise.
Professional support
We are on the professional's side, from start to finish. You can count on our support to grow professionally if you have the firm conviction to become an authorised Topciment® applicator or partner in Sydney,
ISO 9001 Quality Management services
The management of our services to professionals and the quality controls that our products undergo are certified ISO 9001:2015. A recognition that values our work and for which we are a benchmark for microcement in Sydney and internationally.
Training courses
Not only do we train our commercial technicians, but we also extend this training to applicators who are looking to improve their skills. If you are interested in getting to know our products and learning how to apply them, this is the opportunity you have been waiting for. Train with us and become our new microcement applicator in Sydney. A training program that adapts to different levels of specialization, from beginner to advanced, and that are taught by teachers who have decades of experience doing works with our products.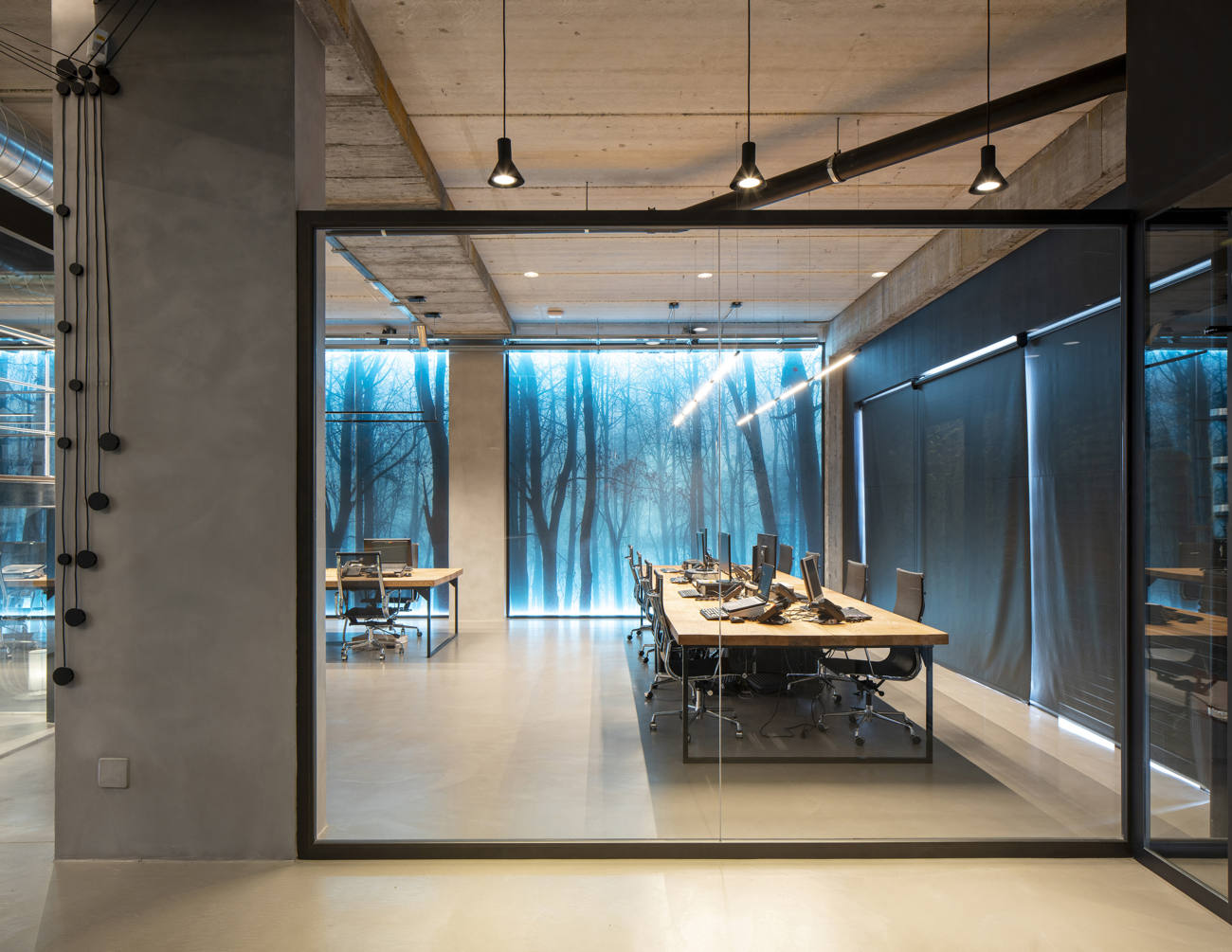 Be our microcement partner in Sydney
We continue to expand our network of microcement distributors in Australia and we want to count on you. We offer you a product in high demand in the market and with unbeatable features. Coatings with maximum guarantees, training courses and free technical service 365 days a year.
Do you want to be our microcement partner in Sydney? Write to us and consult the conditions for marketing our product. Join a consolidated company with international renown. Are you up for it?
Topciment's microcements in Sydney: coatings for professionals
At Topciment® we carry out a meticulous and exhaustive selection of top quality raw materials to manufacture our coatings in our facilities in Valencia (Spain). A process that allows us to offer a collection of high quality microcements.
Seamless systems for floors and walls that guarantee beautiful and long-lasting results, achieving the perfect balance between aesthetics and functionality. Cement-based, lime-based and epoxy-based. Single-component, two-component and ready-to-use. They all share the same common denominator: the reliability to meet the highest quality standards.
Explore the wide range of products for microcement professionals in Sydney that we offer you. A decorative line that also includes specialised cleaners and maintenance waxes (Ecoclean and Ceraciment). Let yourself be surprised.
Microbase for perfect substrate preparation
Microbase is the microcement preparation for cement-based floors and walls. Two coats of product are applied before Microdeck and Microfino. L, XL and XXL are the three granulometries in which it is available.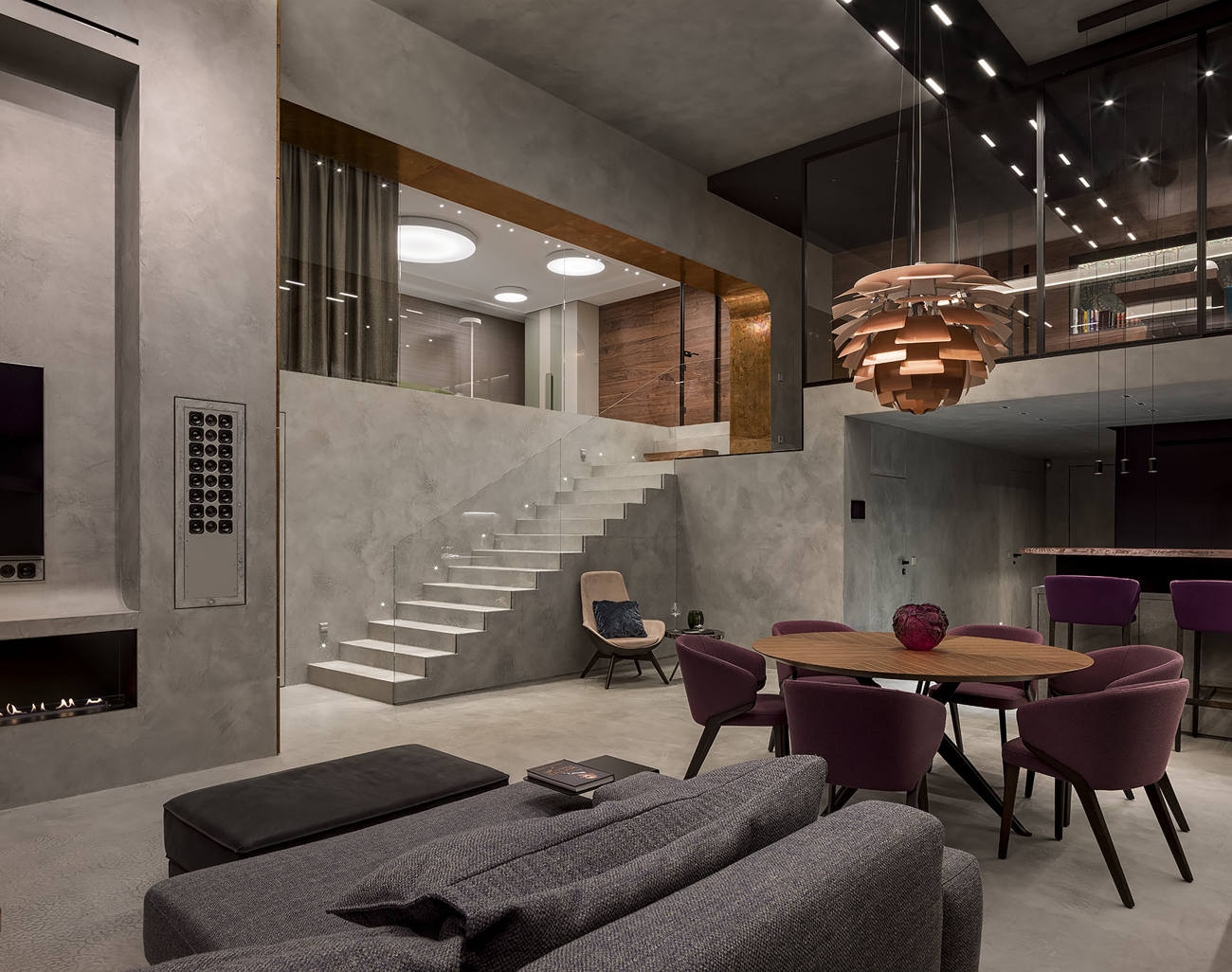 Microfino, cement-based microcement for walls
Microfino is a finishing and cement-based microcement for walls and other non-trafficable surfaces. However, it is so hard that its excellent mechanical and chemical resistance remains intact if it is used on floors. It all depends on the finish desired by the customer.
Available as a monocomponent and bicomponent, it is possible to play with its textures depending on the granulometry chosen: XS, S and M. Aesthetically, it has a markedly original water effect.
Microdeck, cement-based microcement for floors
Microdeck is a cement-based micro-cement finish used mainly on floors, both indoors and outdoors. We supply this product as a single-component and two-component product, in M and L granulometries and with a wide range of colours.
For a more rustic finish, it can be applied on vertical surfaces such as walls and furniture. Applicable with the "fresco on fresco" technique, it has a higher anti-slip level and a high resistance to traffic and abrasion wear.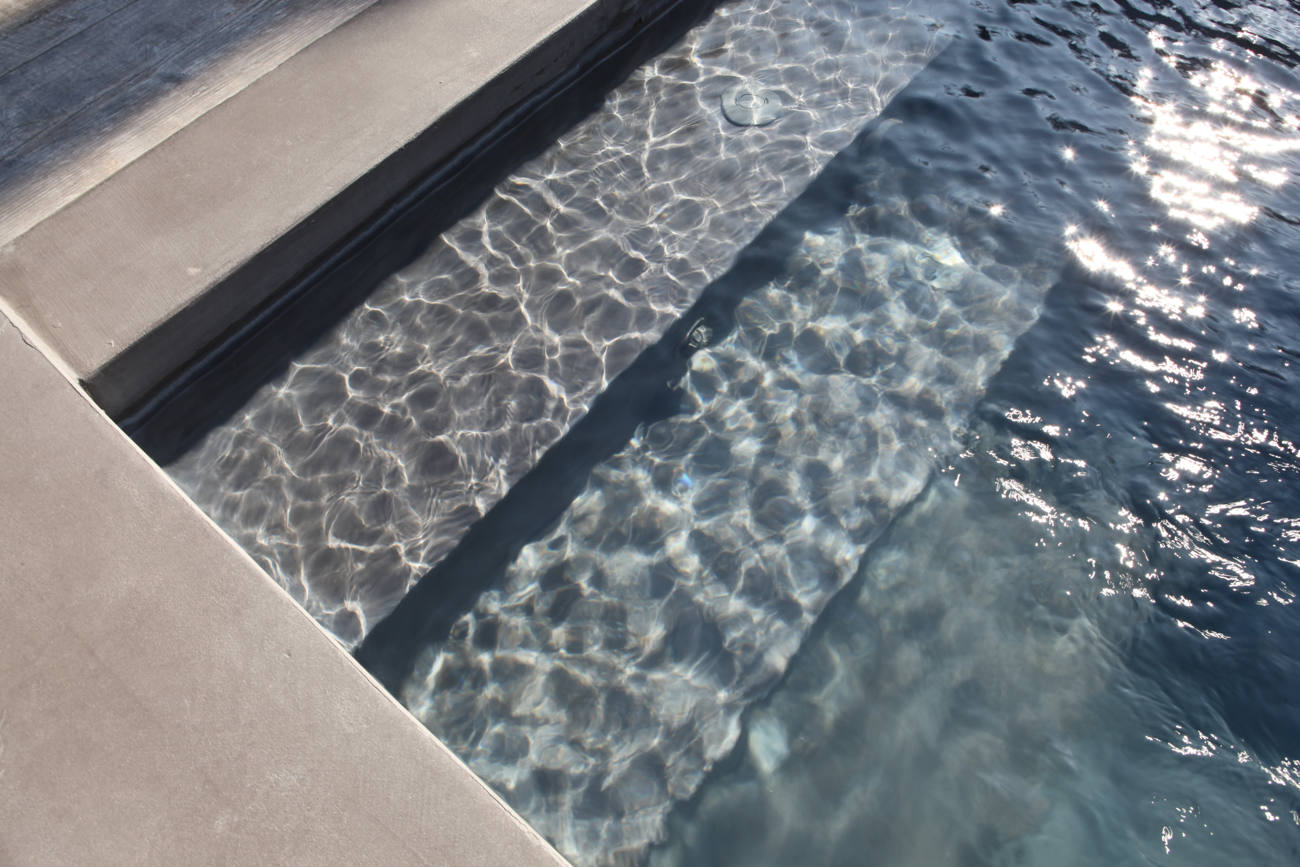 Atlanttic, two-component microcement for swimming pools
With Atlanttic, we are responding to one of the greatest demands of lovers of micro-cement as a decorative coating. A micro-mortar for swimming pools and other surfaces in contact with water such as fountains, ponds and saunas.
A two-component, cement-based microcement that is versatile due to its application possibilities as well as the anti-slip and waterproof finishes that can be achieved. Blanco and Blanco Roto are the two colours in which it is available, XL and M its granulometries. Atlanttic can be used to decorate the edges and crown of the pool, as well as the pool shell due to the good resistance to immersion that it guarantees.
Microstone, anti-slip microcement for exteriors
Sttandard Microstone is a two-component cement-based microcement that has been specially designed as an outdoor coating. However, its coarse finish due to its coarser aggregate is so striking and attractive that it can easily be used in interiors. In fact, more and more professionals are opting for this field of application, even on doors, creating an unusual effect.
A product whose qualities include a higher mechanical and UV resistance and an anti-slip finish without the use of a specific varnish. L and XL are the two granulometries to choose from.
Efectto Quartz, ready to use microcement
Efectto Quartz gives its name to our unmistakable line of ready-to-use microcement for highly decorative finishes. A mineral mortar that can be used both on walls and floors, even outdoors. Its hardness and resistance to abrasion is spectacular.
Its main advantage is that it guarantees a spectacular and long-lasting finish at the same time as being easier for the professional to apply, as there is no need to mix components and the use of fibreglass mesh is not compulsory. All in a single package and which has become one of the favourite microcement systems for renovations in homes already inhabited.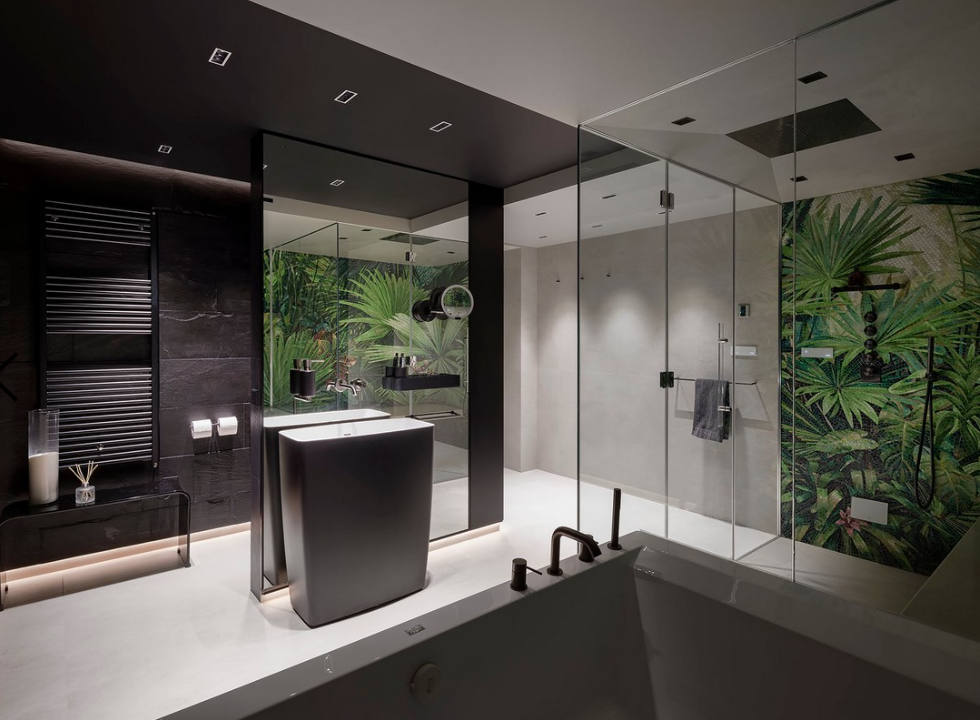 Industtrial, epoxy-based microcement
In Industtrial we combine the best of semi concrete finishes and the greater mechanical and chemical resistance inherent to the epoxy resin incorporated in its formulation. Industtrial is a microcement for demanding interior spaces, especially those with higher traffic such as industrial warehouses, galleries and offices.
It is also ideal for wet areas such as bathrooms, due to its greater resistance to environmental humidity and water compared to more conventional cut microcements. A product that is undoubtedly more waterproof and that we offer in four granulometries and 16 colours.
Natture, lime-based microcement
With Natture we look back to the beginnings of microcement and improve it with cutting-edge technology. The result is a two-component lime-based microcement that gives the treated surface superior hardness and workability.
Available in four granulometries and 34 colours, it is possible to innovate in its finishes with practically no limitations. Tadelakt effect, stucco or exposed concrete are just some of them. A product with a natural beauty that can be applied again and again and that captivates those who try it.
Applicable indoors and outdoors, it is a perennial floor and wall covering. A coating that does not crack thanks to its minimal shrinkage.
Primers and protective sealers for microcement
Just as our semi concrete coatings are adapted to the needs and requirements of each space, we have primers (Primacem) and varnishes (TopSealer) for microcement that are equally suited to the type of substrate and its factors, such as exposure to water and humidity.
Adhesion promoters with tacking effect, with aggregate, anti-humidity epoxy, acrylics in aqueous medium for absorbent surfaces, polymeric aqueous acrylics for non-absorbent surfaces, etc.
As for protective varnishes, we have single-component and two-component water-based polyurethanes, some of which are quick-drying and have a non-slip finish; water-based acrylic sealants for swimming pools; solvent-based polyurethanes; two-component cold polyurethanes that are quick-curing and waterproof, etc. Ask us and we will help you find just what you are looking for.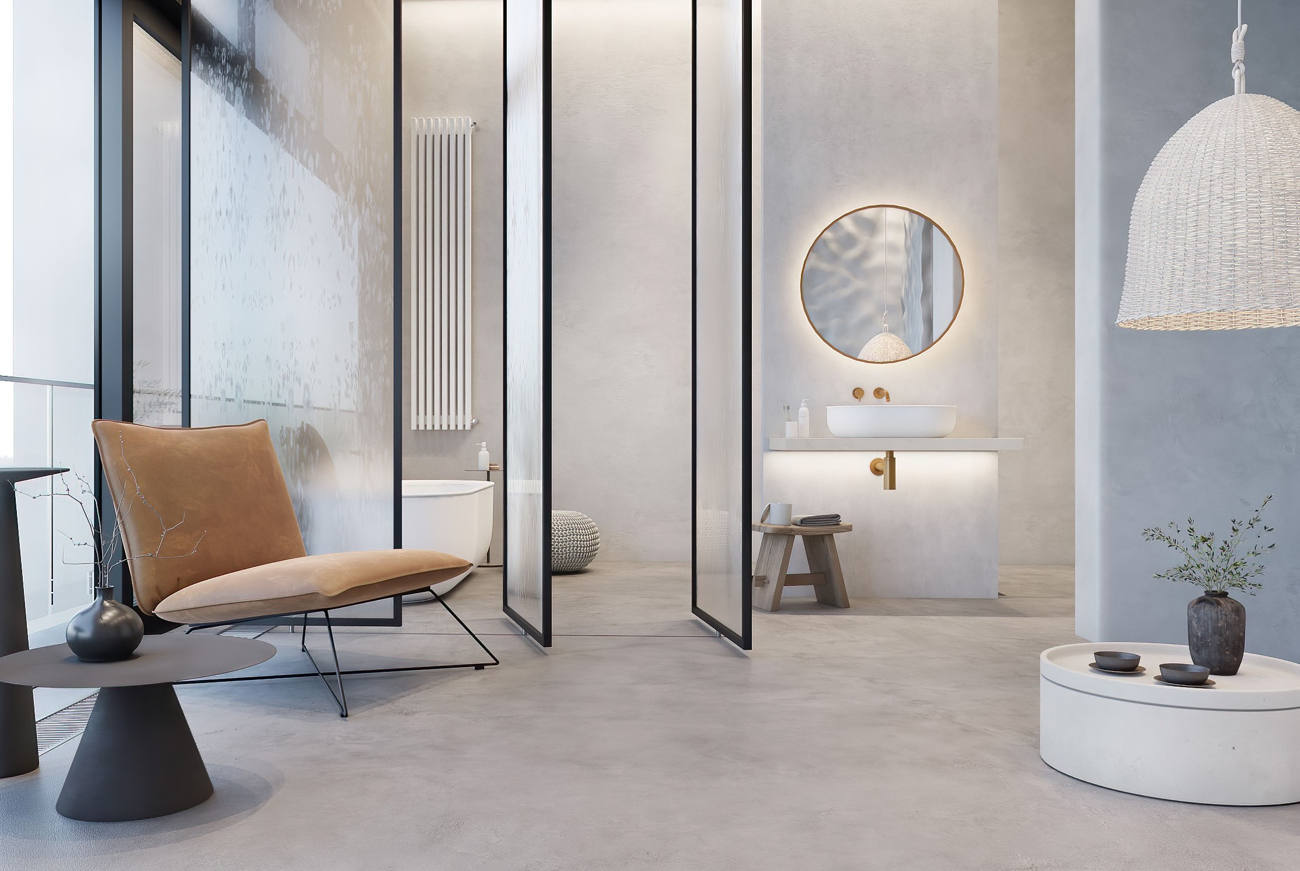 Microcement and other decorative finishes for interior and exterior
We are passionate about our work. We have the decorative systems to get the results you need for your project. We transform your original concept to achieve absolute personalisation. We raise the level of interior and exterior spaces.
At Topciment® we specialise in microcement in Sydney, but our range of decorative finishes is wider: metallic and rust-effect paints, paints for tiles, glazes and printed concrete. Discover them.
Pure Mettal and Classic Mettal: metal paints
The evolution of interior decoration cannot be understood without the expansion of metallic finishes. An absolute trend that we join with our metallic paints. Pure Mettal, which contains metal powder particles and an organic hybrid resin, has a two-component composition. Ready-to-use is its counterpart Classic Mettal. Both achieve outstanding and long-lasting results.
Mettal Activator: the key of our rust-effect paints
Another decorative trend that has gained momentum in recent years is the vintage style. A trend with a long way to go and that we materialise thanks to the use of Mettal Activator, our rust accelerator that transforms our metallic paints into rust-effect paints in no time at all.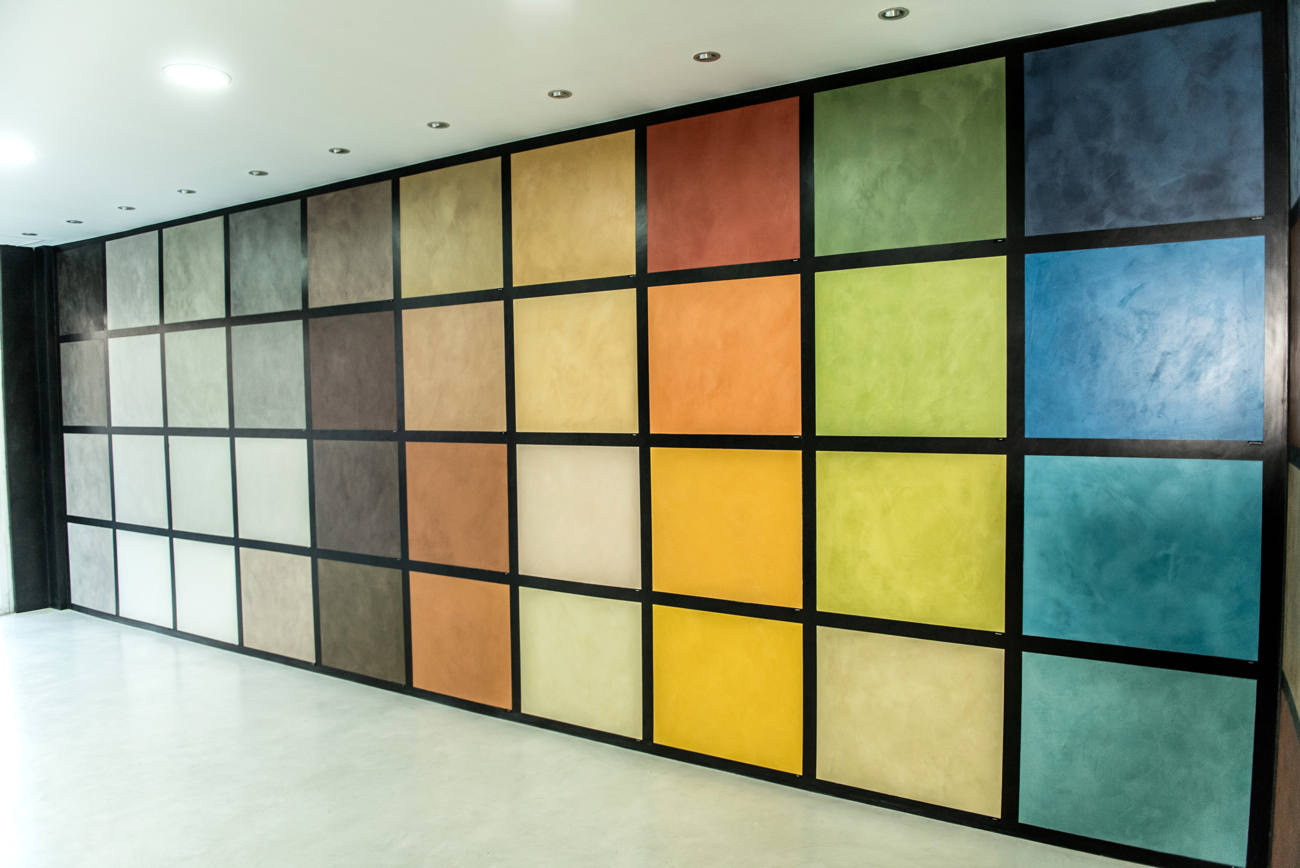 Emottion: tiles paint
Our Emottion tile paint requires no primer and is extremely fast drying. It is perfectly resistant to running water and does not yellow when exposed to sunlight.
Elitte: metallic and glitter glazes
Highly decorative glazes? That's Elitte, our exclusive range of metallic and glitter glazes. The finishes that can be achieved are extremely varied.
Stamped concrete line
Imitating the beauty of wood, brick or natural stone is easy with our Stamped Concrete line. A decorative system for which we have developed a complete line of products. We manufacture moulds, pigments, cosmetic mortars, repair mortars, release and descaling agents, protective varnishes, etc. If you are interested in finding out more, write to us.
Raise your spaces with our microcements in Sydney
Decorating is more than just creating beautiful and visually pleasing environments. The shapes chosen, their colours and, of course, the final coatings have a great influence on the perception of a space. That is why it is so important to choose the materials that best represent what you want to convey. Because the finishes end up projecting our emotions.
Our microcements fit into any environment, automatically raising the level of the spaces they occupy. Exclusivity, luxury and character in layers that are thin, delicate and hard at the same time.
A wide range of products that inspires and stimulates the creativity of those who choose our wall coverings. Creating unique rooms full of character and personality.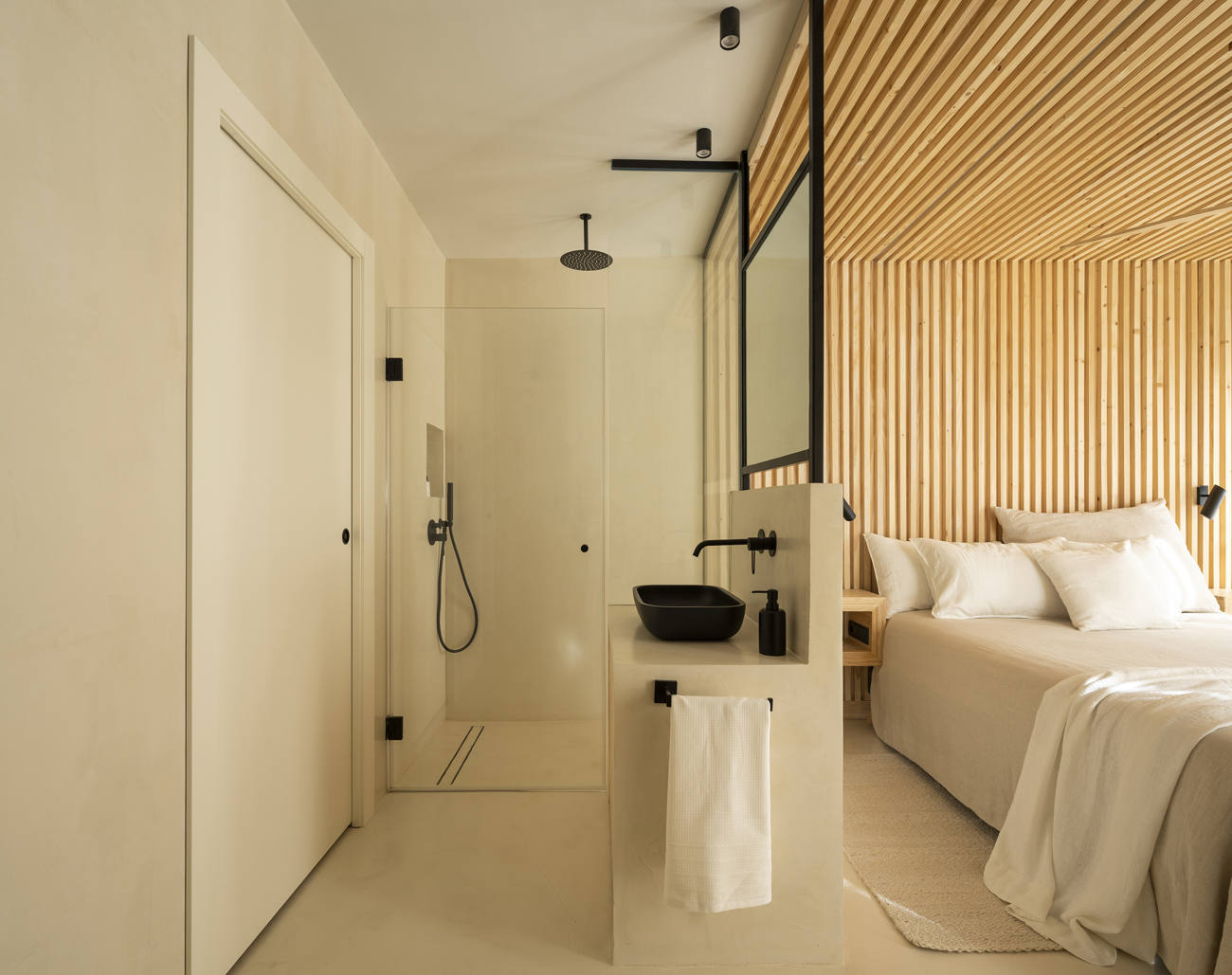 Talk with an expert
Do you have a query and need to contact us? Fill in this form and tell us how we can help you. One of our experts will call or write to you as soon as possible to help you.