Microcement Calgary - We sell decorative coatings for floors and walls
At Topciment® we have been experts in microcement for more than 17 years, a long journey that has only just begun and in which we have always tried to achieve excellence with our products. With this philosophy in mind is how we have become one of the most internationally recognized companies, always working with the priority of offering quality services and products that guarantee the full satisfaction of our customers and thus enhancing the constant evolution.
We know the reasons that have brought us this far, and one of the key elements has been the trust placed in us by the specialized companies and professionals who have bet on our products from the very beginning. This confidence comes from the certainty of our professionalism through evidence such as the ISO 9001:2015 quality certificate, a seal that highlights the excellence of our products and services.
This is how we have come to have an amazing network of distributors around the world, which has given us the opportunity to expand our presence to such influential cities as: New York, Sydney, Paris, Toronto, Berlin, London.... And Calgary, a city in which we are proud to bring our microcement, in order to elevate the decorative coatings industry and provide high quality results.
We offer a product and service that ensures the most elaborate and demanding performances in order to achieve outstanding results. Our investment in R+D+I as well as our philosophy towards constant progress, has made us to be named as an Innovative SME, a merit that values our trajectory and that has caused that more and more professional profiles are interested in us: particular designers, builder, etc.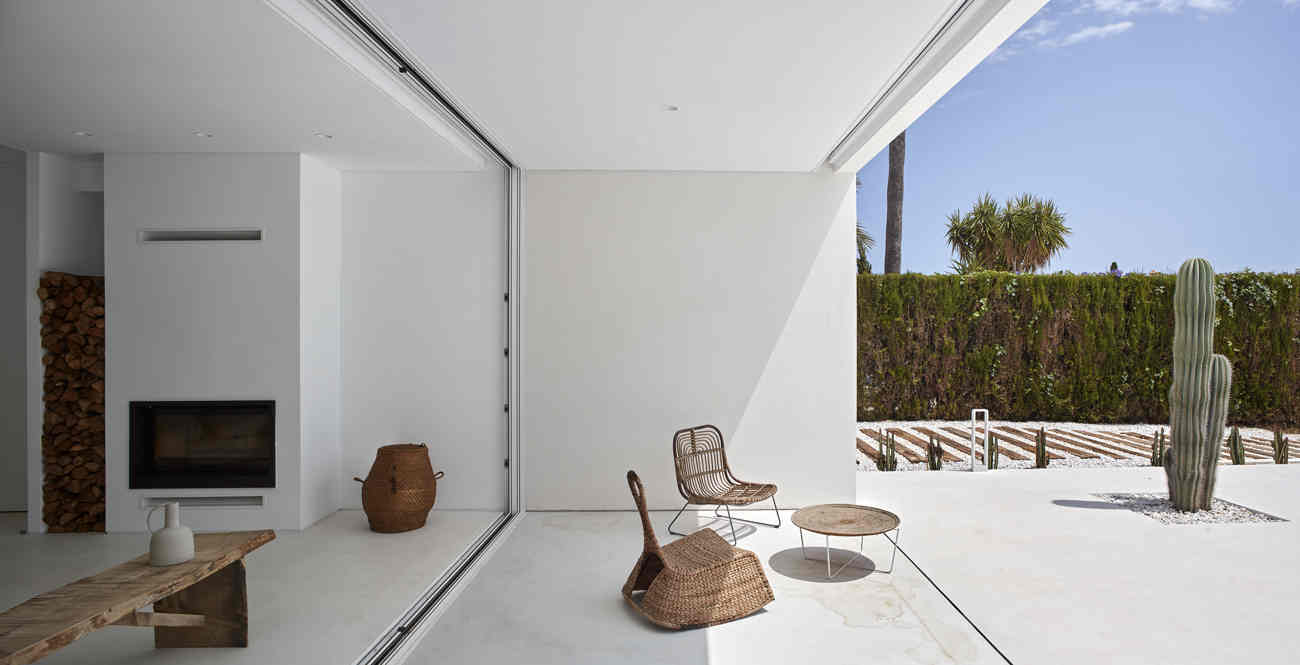 Microcement is on everyone's lips
We know with total accuracy that if you ask any expert in the sector about which is the most demanded coating in recent times, he will answer microcement. A decorative product that is on everyone's lips and that professionals demand it knowing that in it they will find the most satisfactory answer for their projects.
If we talk about microcement at a basic level we would say that it is a product that is composed of cement, resins, additives and natural pigments, a simple material but that provides advanced benefits.
This decorative material shows a thickness of only 2/3 mm thick, to which is added its amazing adhesion, which allows it to adapt to any kind of material, such as tiles, terrazzo, concrete, metal, tiles, brick, stone, plaster, plaster, etc.. Its application is made directly on the original support, which significantly accelerates the installation without generating any type of debris.
Due to its light weight, it can be applied without affecting structures, giving it the freedom to be installed on any surface: walls, ceilings, floors, stairs, furniture, terraces, among others. An incredible versatility that invites its use in all kinds of projects, since it always reaches the most optimal solution, some examples are: industry, clothing stores, homes, residences, swimming pools, hospitals, hotels, restaurants, etc.
Recognized specialists of microcement in Calgary: dedication leads to success
To reach the point of being one of the leading international microcement companies, it is not enough to have a good product or a good service. Experience is essential as we ensure that we meet the highest standards of satisfaction to obtain exceptional results that demonstrate our professionalism in all areas.
ISO 9001 Quality
The management of our services as well as the quality of our products are ISO 9001:2015 certified. A recognition that highlights the value of our work and distinguishes us from the rest thanks to our high performance.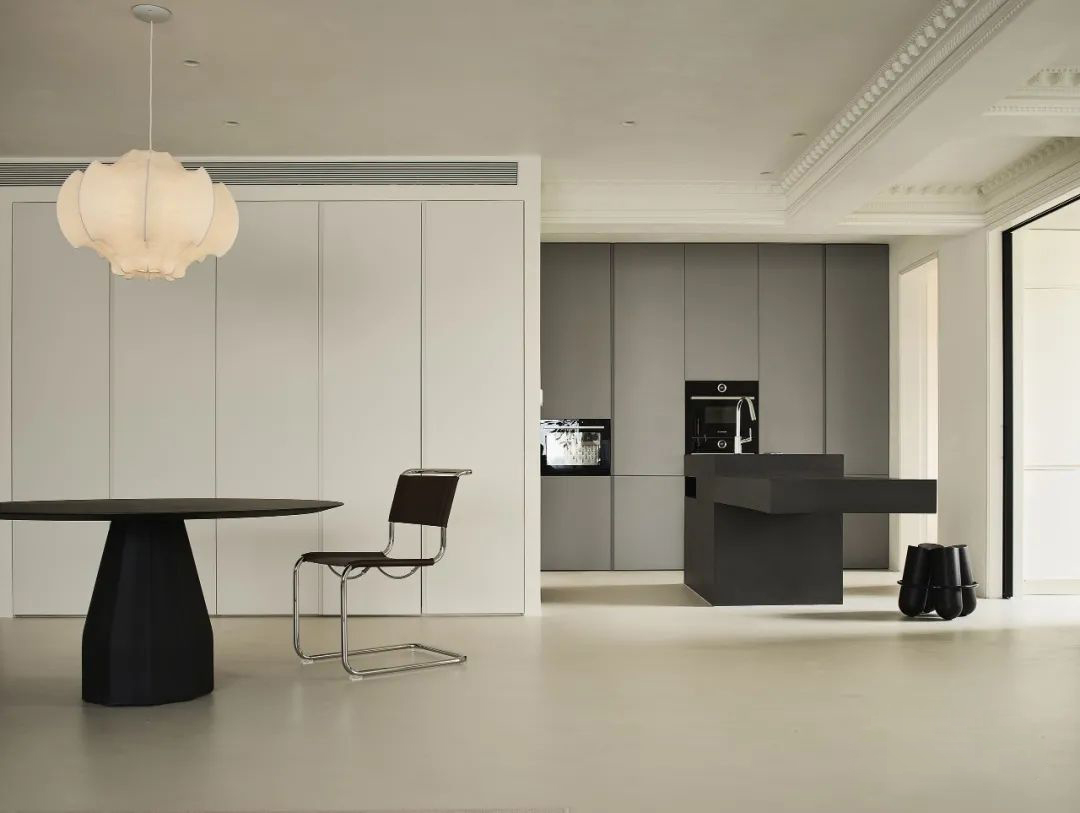 Innovative SME
From the beginning we knew that it was essential to make a strong investment in R+D+I in order to promote a constant growth. Thus, we have machinery, facilities and products that comply with the latest technological trends, allowing us to offer high performance coatings. Thanks to this, we have been named as an Innovative SME, which highlights our trajectory until today.
Personalized technical advice
We have conducted extensive training for our sales technicians. An experienced team ready to help you with whatever you need. We guarantee free technical support in the choice of material, its application and any other doubts.
Professionals guarantee the qualities of microcement
Microcement is the coating that all professionals recommend thanks to its great properties that are a real guarantee of success. A more versatile product thanks to the fact that its field of application is not limited to a single surface, because its qualities can renovate any space. In addition, the palette of textures and colors is much more extensive.
Installation without renovation
Earlier we mentioned the incredible adhesion guaranteed by microcement. This feature gives it the power to adapt to any support, surface or material getting to avoid reforms or generate debris.
Great hardness unparalleled
A highly reliable coating that can be used in any type of environment ensuring an amazing durability. It stands out for its great resistance to abrasion, wear and tear due to pedestrian traffic, temperature changes, ultra violet rays, knocks and scratches.
Slipping is a thing of the past
Microcement makes it possible to create safer surfaces thanks to its splendid non-slip finish, a perfect property when it comes to places where it is necessary to avoid any kind of fall: hospitals, industries, kitchens, bathrooms...
Highly customizable
We offer highly customizable finishes thanks to our wide variety of microcements, through which gives us the opportunity to obtain different properties such as shapes, sizes, textures, colors, designs and much more.
Exclusive seamless finish
Microcement is a coating with the ability to provide seamless surfaces. This quality raises the decorative level, creating truly sophisticated and attractive spaces. In addition, it benefits greater hygiene by preventing the accumulation of dust and facilitating cleaning.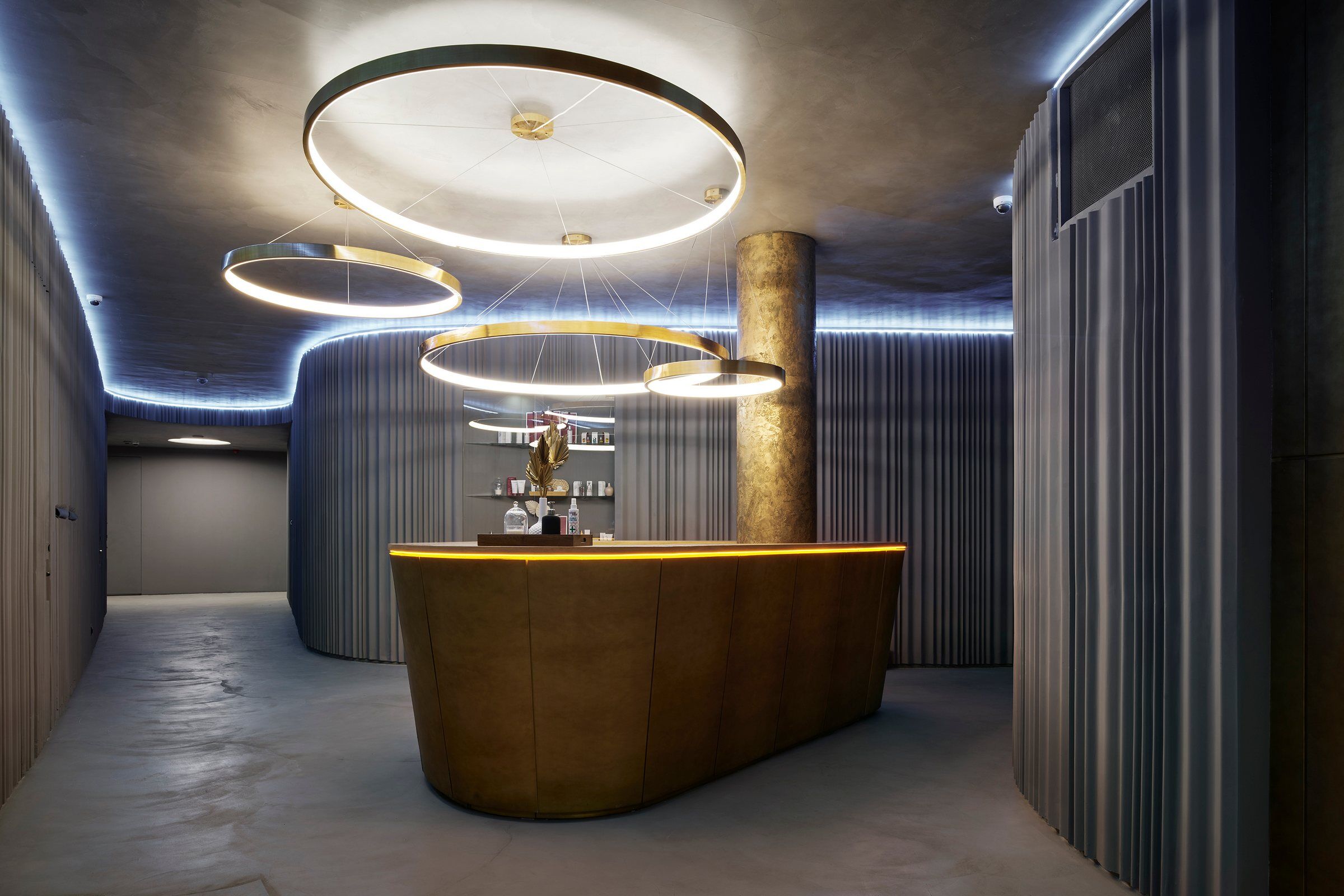 Almost impermeable in nature
Naturally, it presents a surprising resistance to environmental humidity but, in addition, we will make it almost impermeable if we apply sealants or varnishes.
We are experts in the formation of microcement professionals
Almost 20 years working in microcement means that you have an infinite amount of knowledge and experience. We share this wisdom through our training courses for microcement professionals who want to increase their knowledge or improve their techniques.
Would you like to know our products and learn how to use them? Well, wait no longer, because this is the opportunity you were looking for. Become our new certified microcement applicator in Calgary by training with us. An advanced training program adaptable to different levels of expertise, from amateur to advanced, and taught by microcement craftsmen with decades of experience in the use of our products.
We sell exceptional microcements in Calgary for any surface
Our long experience has taught us that the greater the customization, the better we can respond to the most demanding requirements. In this way, we have wanted that through our microcement catalog we can offer customized solutions that completely satisfy the professionals, companies or individuals, who acquire it for their projects. For this purpose, we have created different lines of microcement, each one specialized in a specific use.
Microbase
Microbase is the cement-based microcement preparation for floors and walls available in single-component (Evoluttion) and two-component (Sttandard ). Microbase is available in L, XL and XXL grain sizes.
Microfino
Our Microfino microcement, specialized for use on walls and other non-trafficable surfaces. It guarantees sophisticated and stylish environments thanks to its fine grain and aesthetically has a truly original water effect. Another highlight of this product is its surprising mechanical and chemical resistance, a property that allows its use to be extended to floors as well.
It is available in single-component (Evoluttion) and two-component (Sttandard), as well as in XS, S and M particle sizes.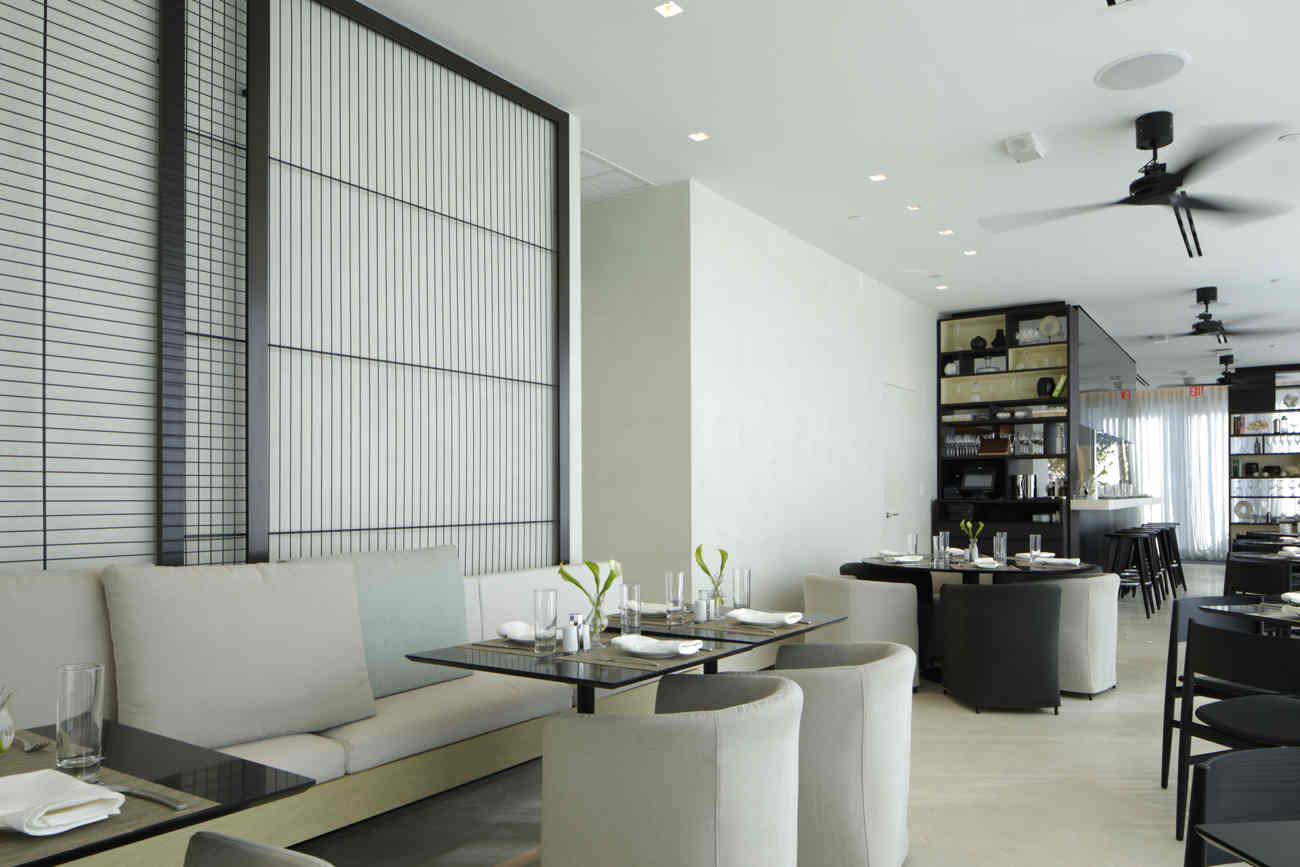 Microdeck
Microdeck is our cement-based decorative coating used primarily for interior and exterior flooring. This product is available in single-component (Evoluttion) and two-component (Sttandard ), as well as in sizes M and L and in a wide range of colors.
This product offers both high abrasion and traffic resistance. Experts have found in it a use beyond the original, generating a more rustic effect when applied on walls or other surfaces.
Atlanttic Aquaciment®.
Atlanttic Aquaciment® is a microcement for swimming pools and other surfaces in contact with water, such as fountains, baths, ponds and saunas. It is a two-component cement-based microcement with non-slip and waterproof finishing properties. It is available in white and off-white colors and XL and XXL granulometries.
Microstone
Microstone is our bicomponent microcement specially developed for coating outdoor surfaces. It offers a rough texture due to the coarser grain, giving spaces a more unique character. More and more professionals are choosing this product for door applications.
A product whose characteristics include greater resistance to UV rays, as well as a non-slip surface. Granulometries in sizes L and XL.
Efectto Quartz
Efectto Quartz our ready-mixed microcement for highly decorative surfaces. A mineral mortar that can be used for both floors and walls, even outdoors, demonstrating high resistance to abrasion.
Its most outstanding advantage is that it guarantees a quality and long-lasting finish, while facilitating the work of professionals, as there are no components to mix and no fiberglass fabric is required. All this has made this microcement the most demanded for renovations in already occupied homes.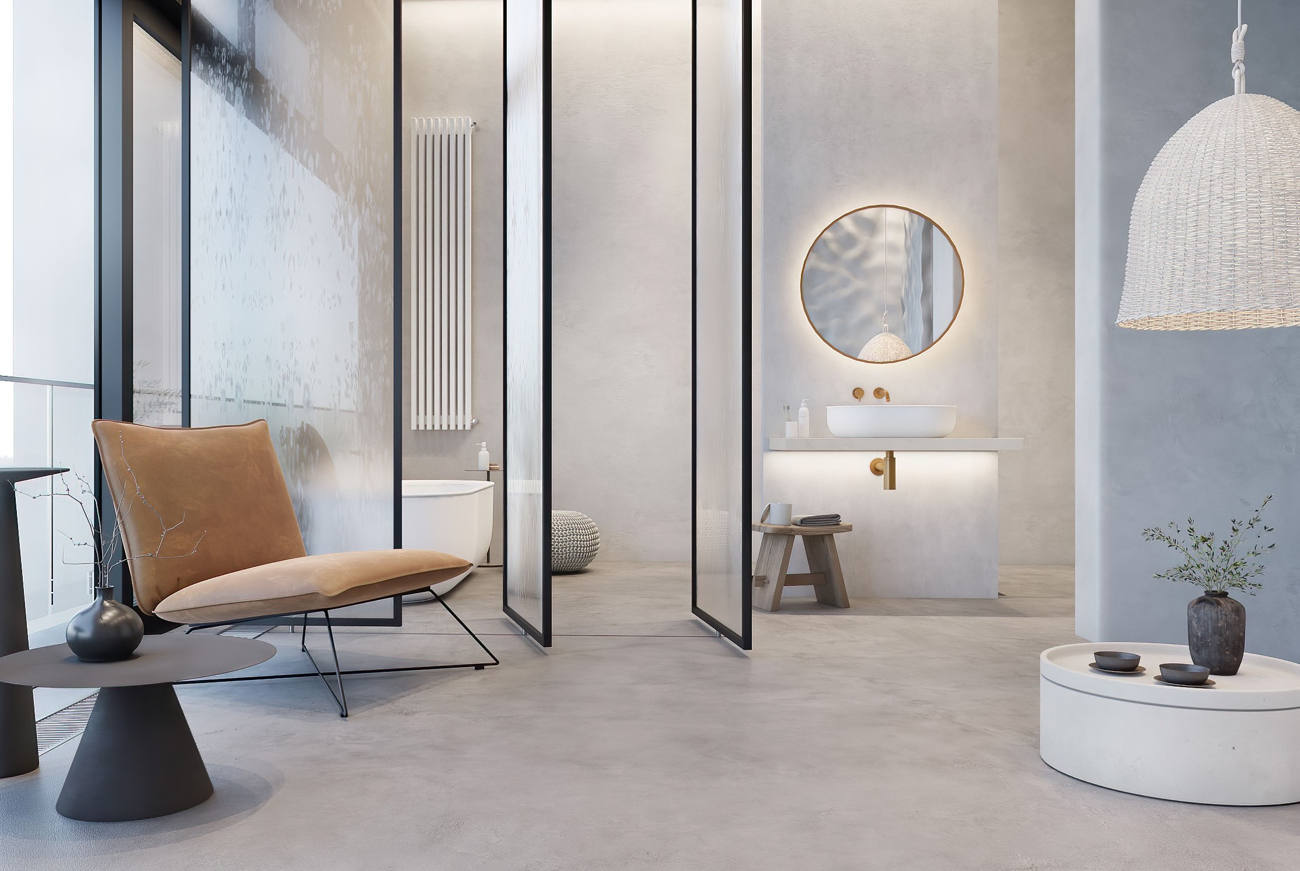 Industtrial
In Industtrial we combine the best virtues of cement surfaces, along with the greater chemical and mechanical resistance of epoxy resin and aggregates. It is a microcement for demanding interiors, especially those with high traffic such as galleries, industrial buildings and offices.
It is also ideal for wet areas, as it has a high resistance to this element compared to traditional microcements. A product that we offer in 16 colors and 4 granulometries: Industtrial XL, Industtrial Base, Industtrial Medium and Industtrial Smooth.
Natture
With Natture, we have revisited the beginnings of microcement and reinvented it. The result? A two-component lime-based coating that gives the treated surface excellent hardness and workability. It can be used both in exteriors and interiors, as well as floors and walls.
It is available in four granulometries and 34 colors. A product of natural beauty that will captivate all those who try it.
Our microcement is ideal for interior and exterior areas, try it!
In microcement we find a coating of a very superior level. It guarantees us a vast variety of very reliable aspects, as well as a resistance property that stands out above the rest. It is a perfect product for updating our environments since its effectiveness is the same in all spaces, regardless of whether they are interior, exterior, vertical or horizontal.
Its high resistance to abrasion, as well as to wear and tear due to pedestrian traffic, stains, bumps and scratches, make microcement a coating with which to ensure that your interiors flourish in a majestic and exclusive way. However, its use is not limited only to this type of rooms, as it is effective against everything you put on it.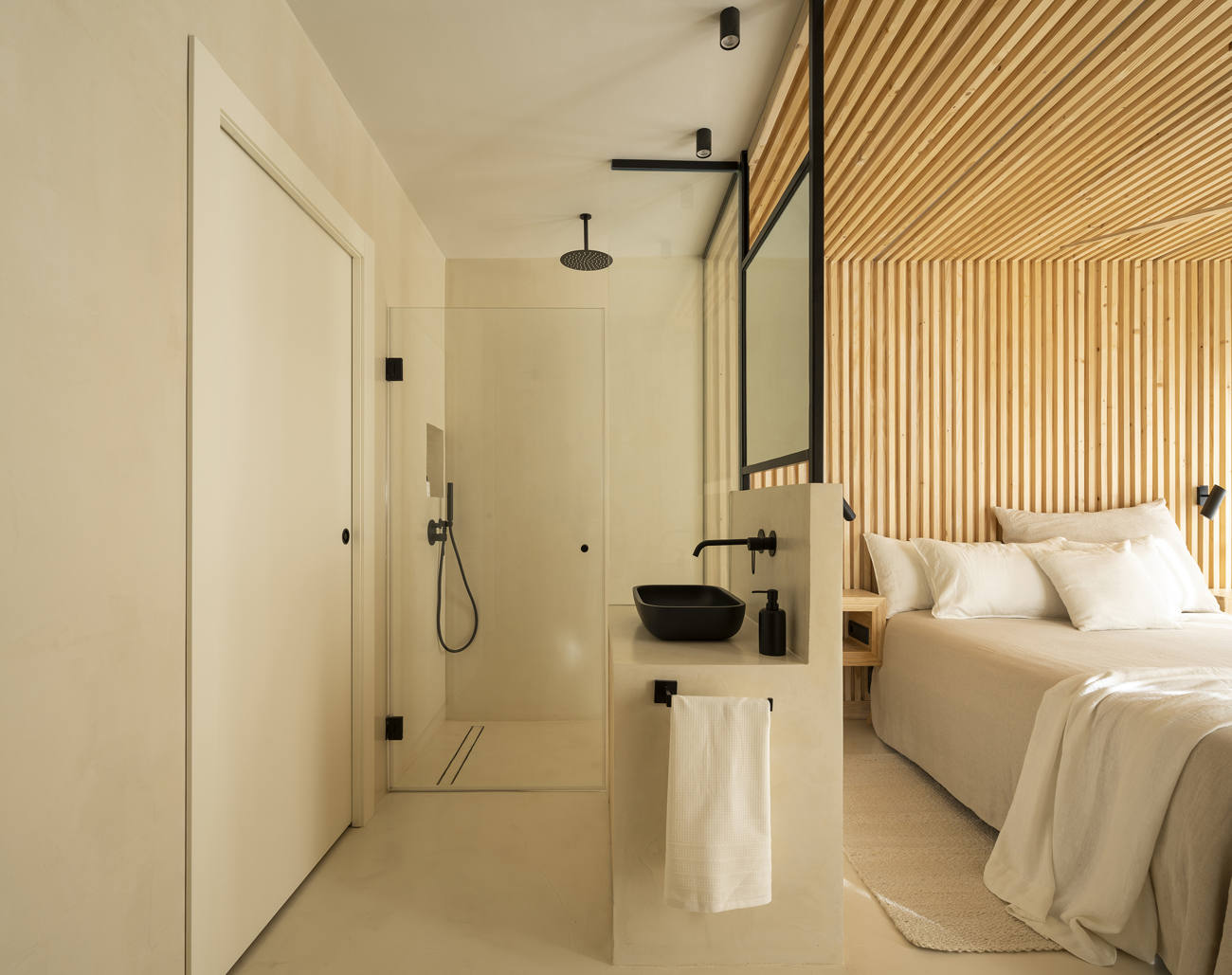 Decoration for bathrooms
The microcement is a product that gives us countless advantages in the coating of the bathrooms where a quick installation is something that is greatly appreciated, in addition to its unique resistance to water, moisture and water vapor.
Swimming pool decoration
One of the most suitable decorative materials for the decoration of swimming pools due to its resistance that we have previously mentioned and its non-slip finish. It also stands out for its aesthetics, ensuring finishes of great decorative value.
Decoration for terraces
It will create very attractive environments, which will also remain in perfect condition over time thanks to its resistance to traffic, UZ light and temperature changes.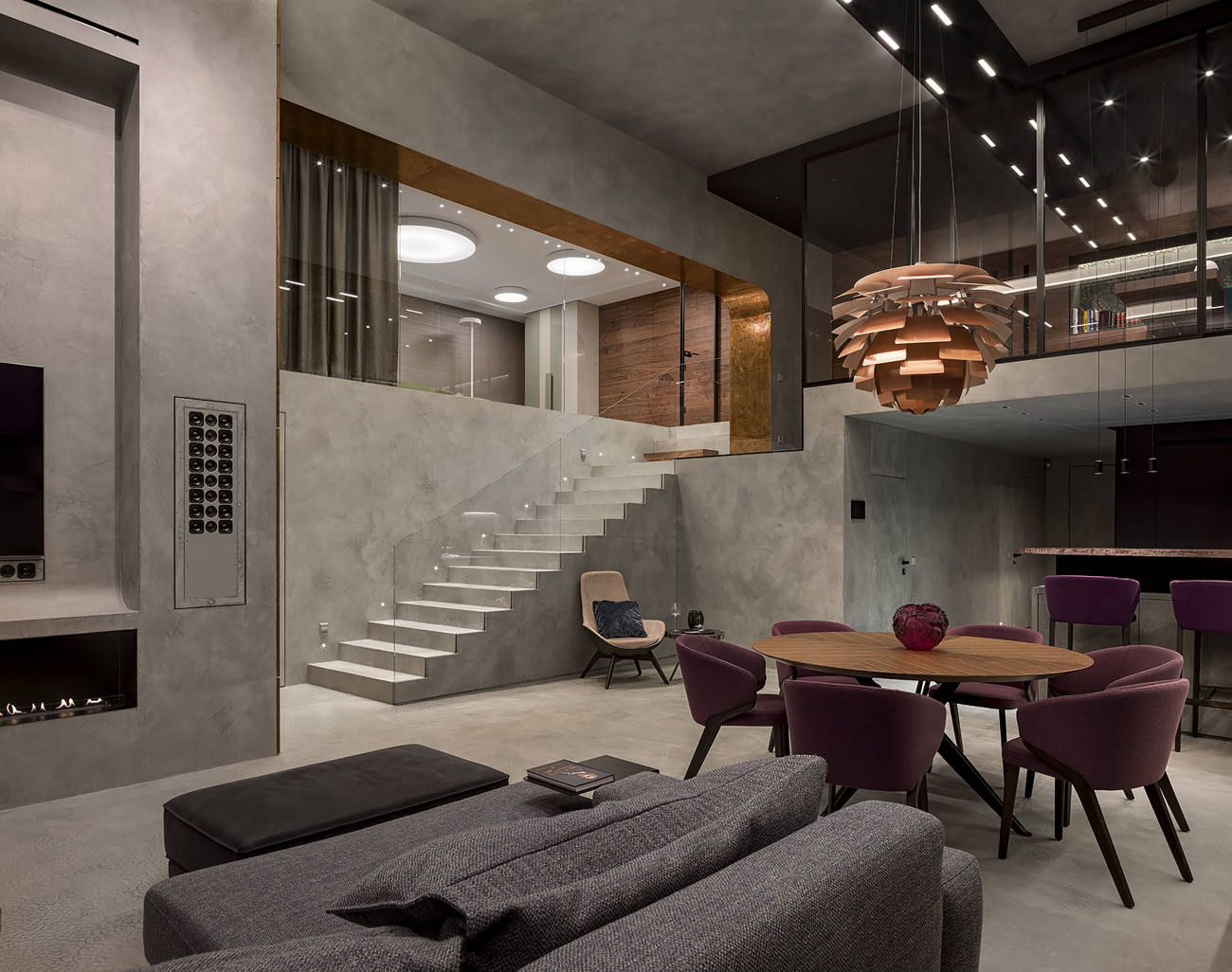 Decoration for stairs
This covering gives us the opportunity to elaborate architectural structures for the home or other areas. Stairs are consolidated as an element of great presence for the creation of exclusive environments.
Coatings, paints and glazes: varied ranges to your satisfaction
In our product catalog we do not only sell microcement and its complements, we have a wide variety of decorative materials that give us free rein to make more creative creations, recreating environments of the highest decoration. Our coatings, glazes and paints, are products made through the most avant-garde technologies, making them high quality decorative solutions.
Printed concrete
Printed concrete is one of the decorative coatings that has most attracted the attention of experts in the sector.
It is composed of water, binder, additives and some aggregates, guaranteeing reliable finishes that meet the most demanding resistance standards, in order to provide resistant results.
It stands out for its aesthetics, which enjoys great versatility in its finishes, since it has the capacity to create different designs and shapes according to the mold, as well as imitating other materials such as: wood, paving stones, brick, slate and tiles.
Metallic finishes with Pure Mettal and Classic Mettal
Gama Mettal, are our products with metallic effect finishes that create environments with a unique shine and high quality.
Give surfaces an amazing rusty style with Mettal Activator, our rust activator with which to generate industrial and vintage style environments.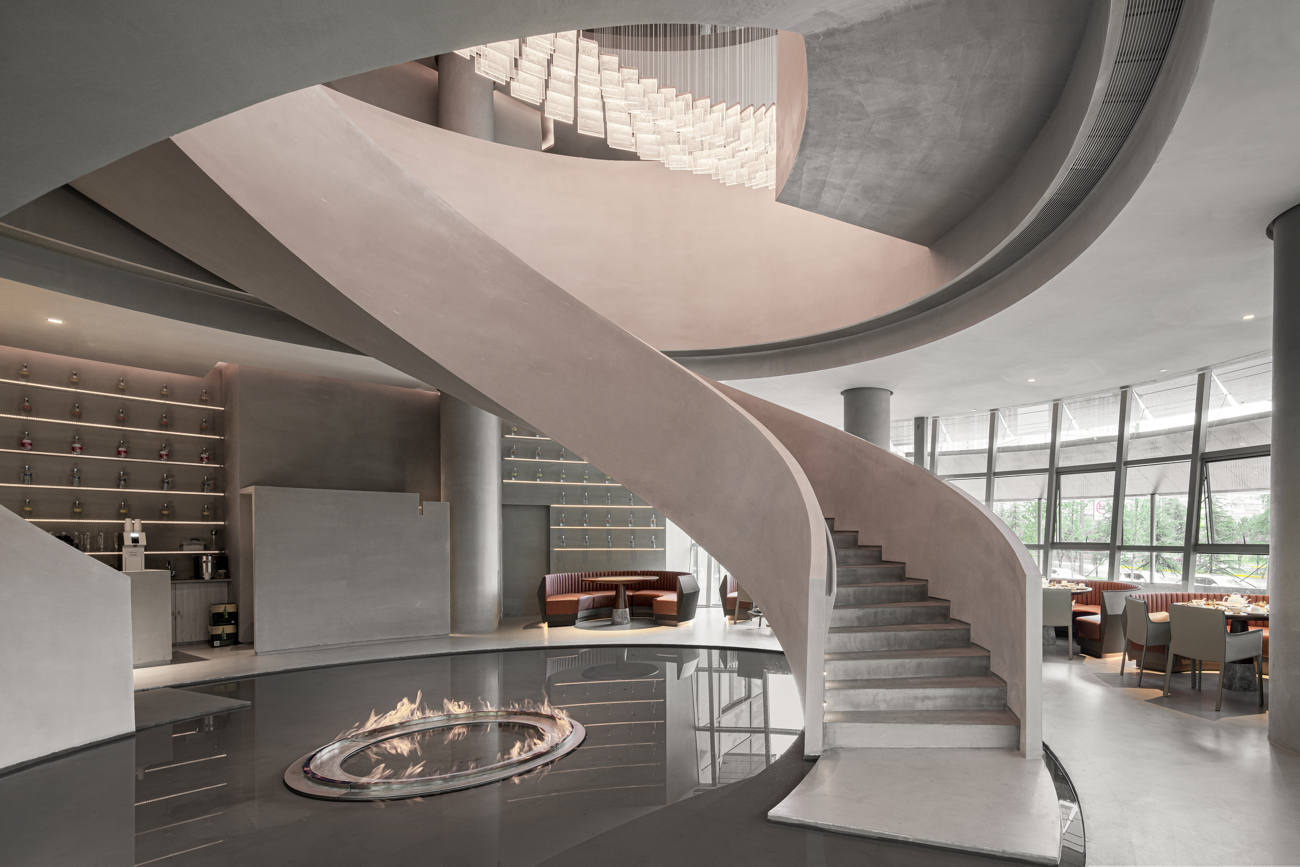 Elitte
Elitte, our exclusive range of metallic glazes specialized in achieving quality and unique finishes on all kinds of surfaces: exterior, interior, walkable and non-walkable. The finishes can be given with a metallic effect (Glaze) and glitter (Glitter).
Emottion
We show you Emottion, our innovative paint specialized in tiles. It does not require priming and is ideal for the renovation of all kinds of spaces, interior and exterior, thanks to its resistance to UV light, running water, stains and scratches. It has an amazing extra fast drying time of 2 to 3 hours.
Some experts have proven that it can be applied on other materials, being equally effective, such as wood, plaster, plasterboard, cement, concrete and many others.
Find the best microcement in Calgary near you
Are you a professional, specialized company or individual interested in sourcing material for your own project? We have the best microcement in Calgary as well as other decorative coatings of amazing performance.
Visit our store so you can see the product first hand and if required also have the help of our professionals who will be happy to answer any questions. Do not know where to find us? Contact us through the form and our team will tell you where we are located.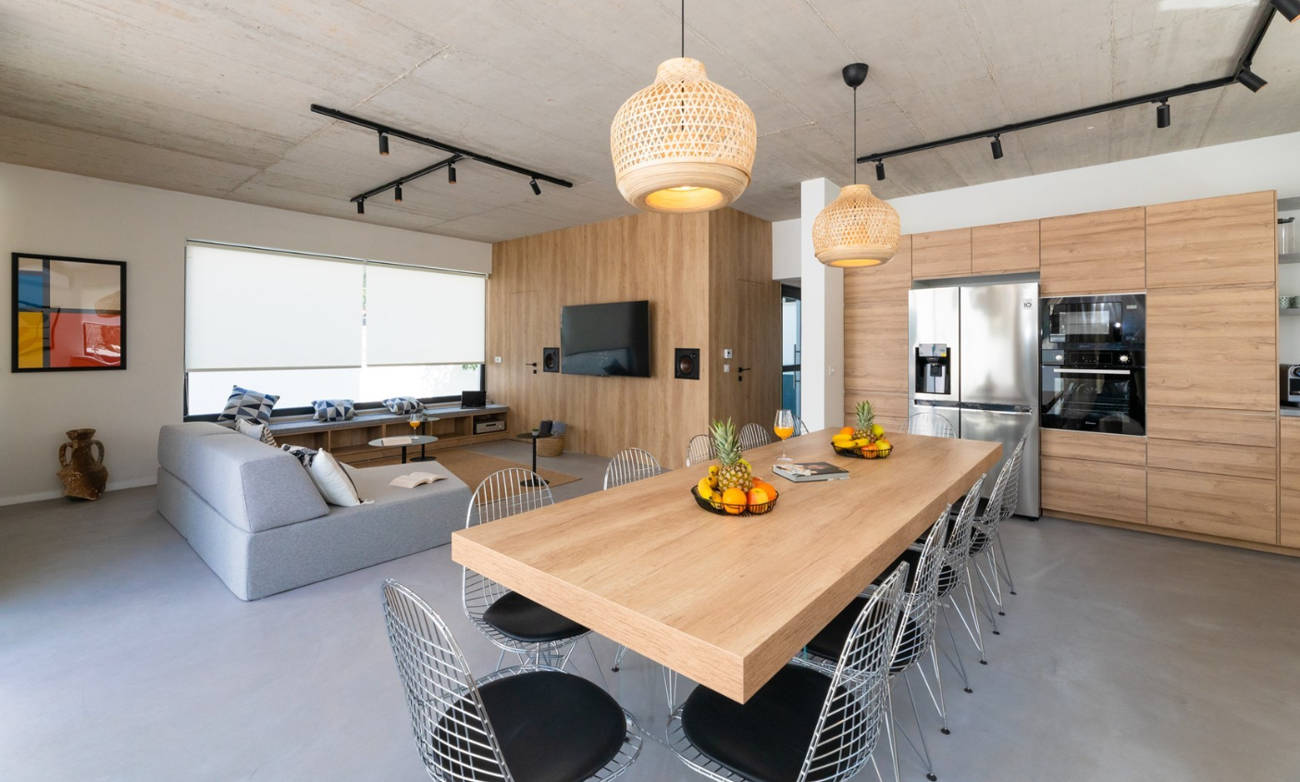 Let's get in touch
Taking the first step is one of the most complicated when you have to make decisions. You are looking for a guarantee that the decision you are going to make is the most appropriate and you know? Today you are in luck, because you have met us. We work with a single goal, that the result satisfies you completely, for this, we have the best products on the market of decorative coatings.
So, how about talking about what you want to achieve? Our experts will listen to you carefully and will look for the best solutions so that success is one more step along the way. Contact us through the form and we will make your wishes come true.