Microcement in Montreal - Your cement expert in Quebec
In Topciment® we have been dedicated to microcement since 2005. In all this time we have had more than enough time to delve into this material and improve the products we bring new products to market, taking into account the needs of professionals and their customers.
Thus, it can be said that each and every one of our coatings has the latest technology and the latest advances, thanks to which our products are the most demanded in the sector.
It can be said that we have become specialists in continuous coatings of high quality and we are willing to put all our expertise available to those microcement professionals in Montreal who want to have materials that have the recognition of international organizations specialized in assessing the quality of products.
What is microcement
Microcement is a continuous coating that does not exceed 3 mm in thickness, which makes it ideal for application on any type of surface to renovate spaces in record time.
It is composed of resins, cements, additives and natural pigments that give it a great spatial and locational versatility to be applied in vertical and horizontal areas indistinctly.
This coating is applied in thin layers to provide continuity and luminosity to any room, giving rise, indoors, to kitchens, bathrooms, bedrooms, offices, among others, much more spacious and, outdoors, to terraces and other spaces, much more resistant.
This material has a very high adhesion that allows it to be applied on any support, allowing its use on tiles, marble, gresites, terrazzo, plaster plasterboard or cement.
It is precisely this adaptability and flexibility that transform the reforms with microcement in really fast and efficient processes in which you can return to enjoy the renovated spaces in a short time because, among other things, does not generate debris.
It does not matter the size of the surface to be covered, not even if it belongs to the residential or commercial/professional/industrial field. Homes, commercial premises, offices, warehouses and others can quickly change their appearance when using this decorative coating.
For all these reasons and many more, the use of microcement in Montreal has increased exponentially in recent times, becoming the reference material in the construction/decorative world.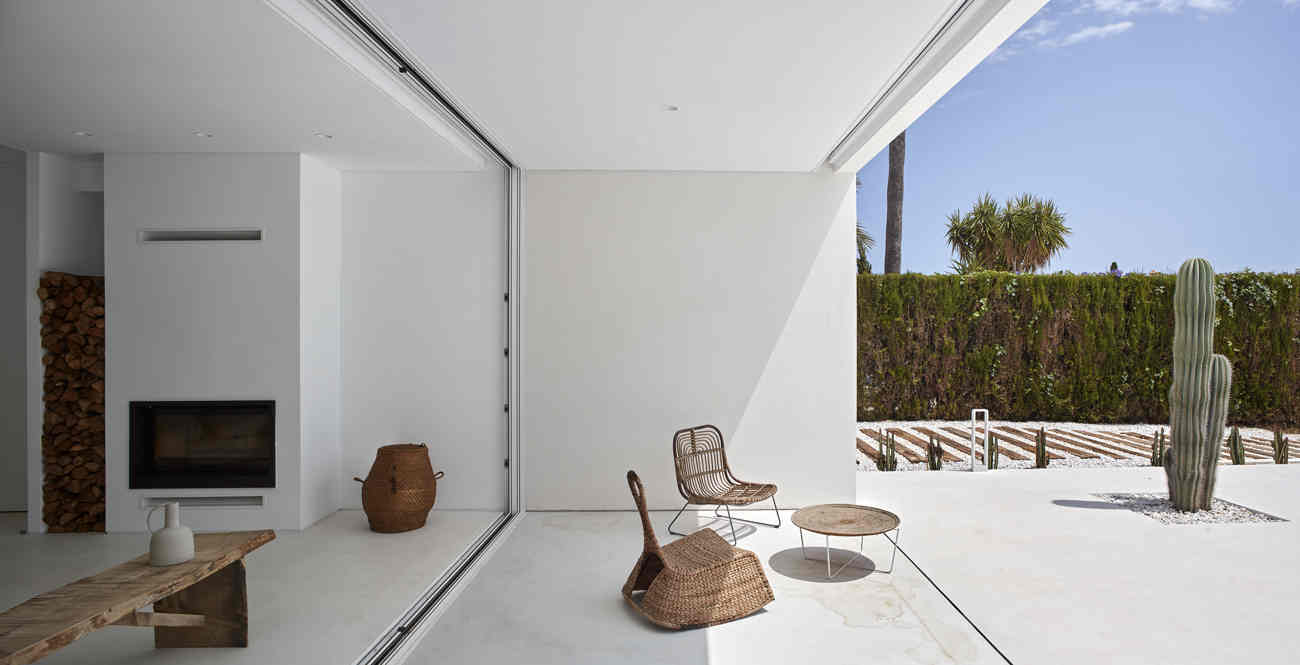 Advantages of microcement: the trendy siding in Quebec
The qualities of microcement directly translate into advantages over other building materials. Thus, its benefits are essential in any space and are highly appreciated by both professionals who will apply it and by customers who rely on this siding to renovate their spaces.
High impermeability
Microcement has a fairly high degree of waterproofing in a natural way, i.e. without adding any sealant, it demonstrates a high resistance to water. However, when applied, the surfaces become completely waterproof atutomatically.
Almost infinite durability
This continuous coating has a great advantage over other materials: it resists in the same initial conditions as at the time of application for a long time afterwards with very simple cleaning and maintenance tasks.
Exclusive finishes
This virtue resides in several factors such as its handcrafted application, its great workability and the wide range of colors and granulometries in which it is available. All these allow to obtain an infinity of textures and other effects to adapt totally to the taste of the clients.
Resistance at multiple levels
The resistance of microcement is one of the keys to its success in the sector. Thus, in its interior there is a mixture of mechanical and chemical resistance, for example to UV rays, traffic or shocks. This makes it always resistant to any type of environmental condition and it does not alter neither in interior nor in exterior surfaces.
It does not generate debris
Another of the great advantages of this coating is that it allows renovating spaces without having to carry out construction work. Thus, renovations are much faster and cleaner, avoiding the generation of debris and its subsequent removal from the renovated areas.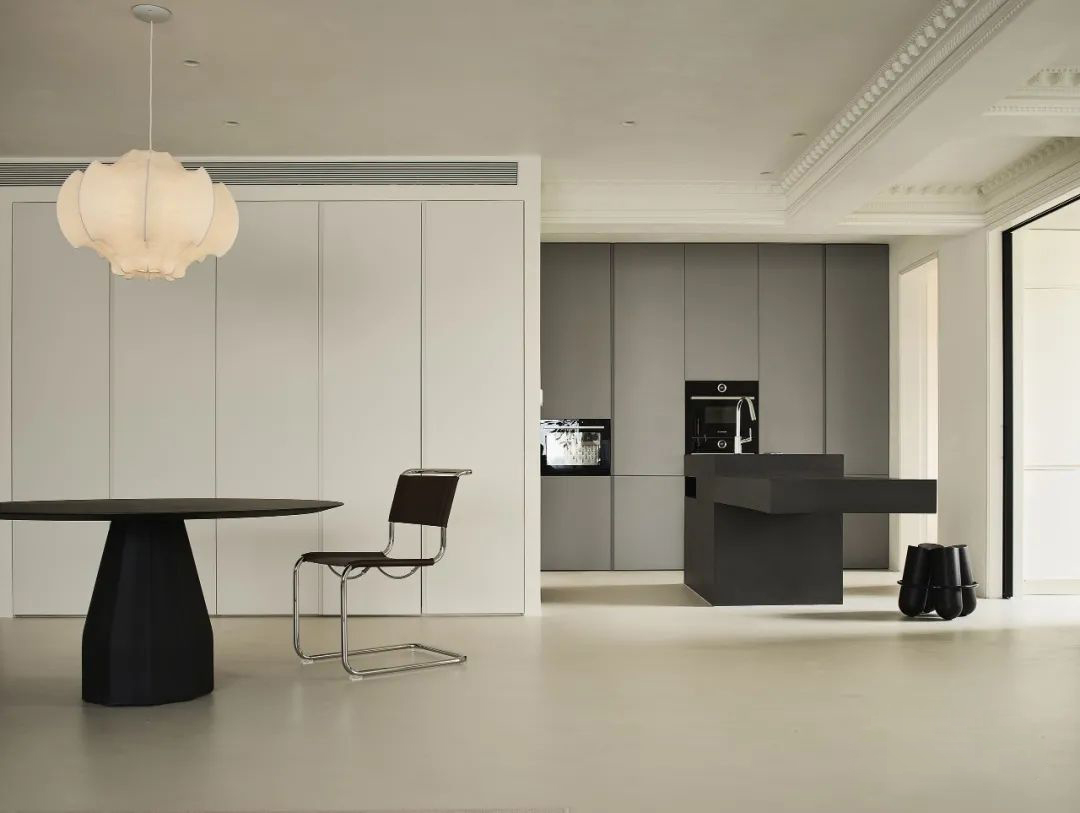 Transform any space with microcement in Montréal
With so many virtues, the use of microcement in Montreal has become widespread. Thus, it is very common to find it in any type of surface or room, demonstrating once again the versatility with which it is endowed.
Walls of aesthetic height
Walls are those areas that allow the benefits of microcement to be exhibited in a natural way. This is applied without any problems on these surfaces because its weight is reduced and does not affect the structural loads. Once applied, they become a combination of textures and colors that enrapture those who come into visual contact with them.
Floors of infinite beauty
Continuity is one of the properties of microcement that is most appreciated in surfaces such as floors. Jointless pavements that extend the length and breadth of a room, without the risk of cracks or fissures appearing, providing a modern and avant-garde touch and relaxing sensations to people. In addition, not having expansion joints allows cleaning in a much easier way because it allows to reach all the nooks and crannies.
Safe and waterproof bathrooms
In addition to its anti-slip aspect, essential for places such as showers where slips can occur, we must also add that this material has the ability to create waterproof surfaces that will prevent mold or dampness from appearing on walls and floors in bathrooms.
Ultra-resistant kitchens
Kitchens are one of the spaces that can suffer the most from the consequences of everyday life. When cooking, you can give bumps and scratches and, being a room in which more time is spent in a home or business, the traffic they have to get to withstand can be very high. The microcement will protect pavement, walls and countertops from any threat so that it is always kept in the best conditions.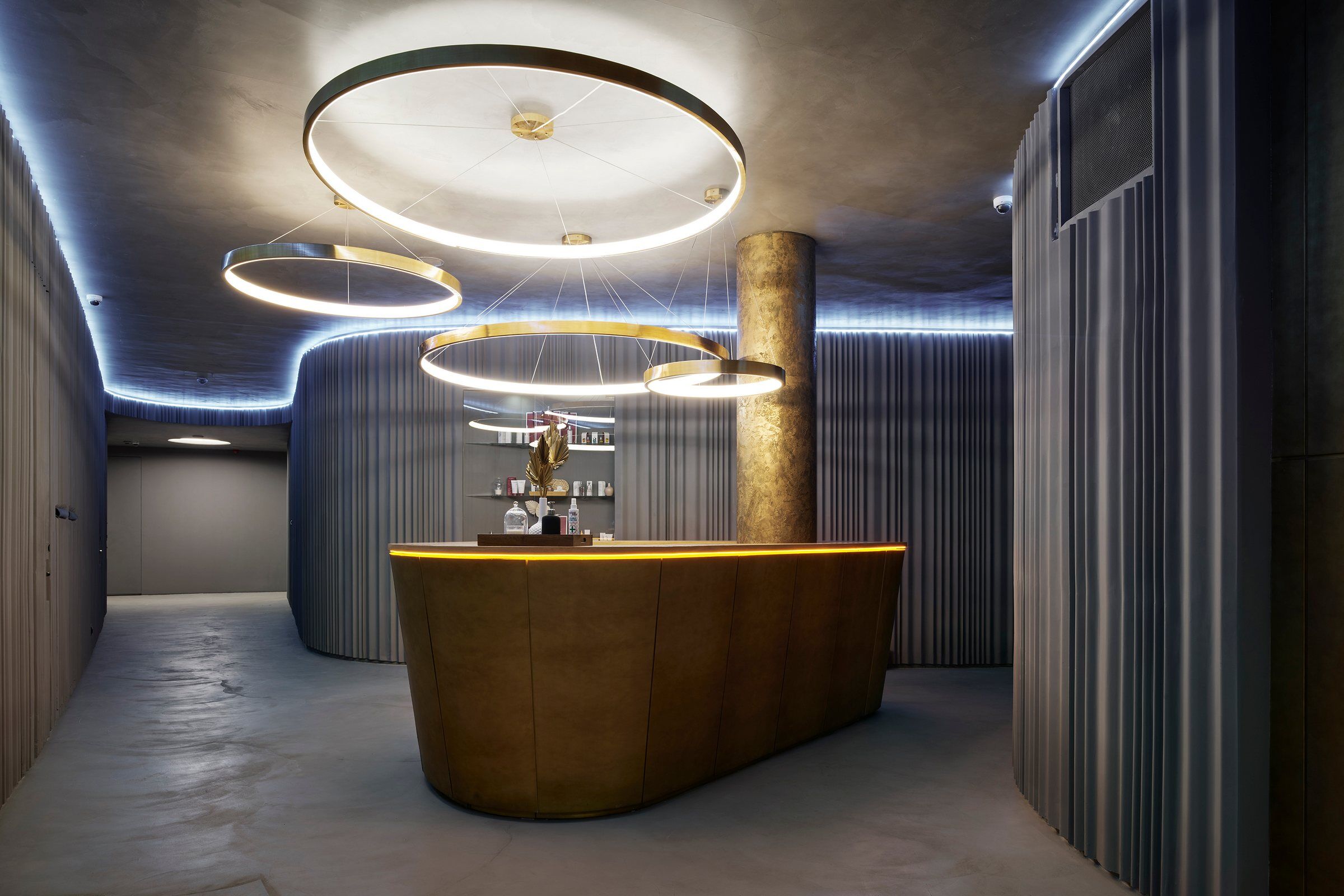 Beautiful and functional furniture
Thanks to its light weight and its ability to adapt to any surface, the application of microcement in furniture has become an absolute trend. Thus, it is able to give a completely different style to the furniture, making it much easier to clean and much more resistant to shocks or typical friction.
Using microcement in Montreal: versatility in housing and other areas
Due to its characteristics, microcement is ready to offer the best performance in any situation, whether residential or industrial. Thus, its application is not exclusive to either and it demonstrates its capabilities equally well in any location.
For this reason, at Topciment® we have a wide range of products designed to provide maximum performance in any situation. For example, the materials we create for domestic environments have more than enough resistance so that cracks, crevices or fissures do not appear in houses or homes.
In the same way, we create a product for the industrial field that has much greater resistance but resists the passage of many people as well as the transit of airplanes or trucks, loaded or unloaded.
In addition to these technical advantages, we do not neglect the aesthetic part and all our products will guarantee maximum decorative performance wherever they are used.
The favorite products of Montreal's microcement professionals
Professionals in the construction sector need products that are versatile, resistant, decorative and of high quality. These are precisely the characteristics of each and every one of the references that are part of our catalog. Here is a brief sample for microcement professionals in Montreal. If you need more information, please contact us.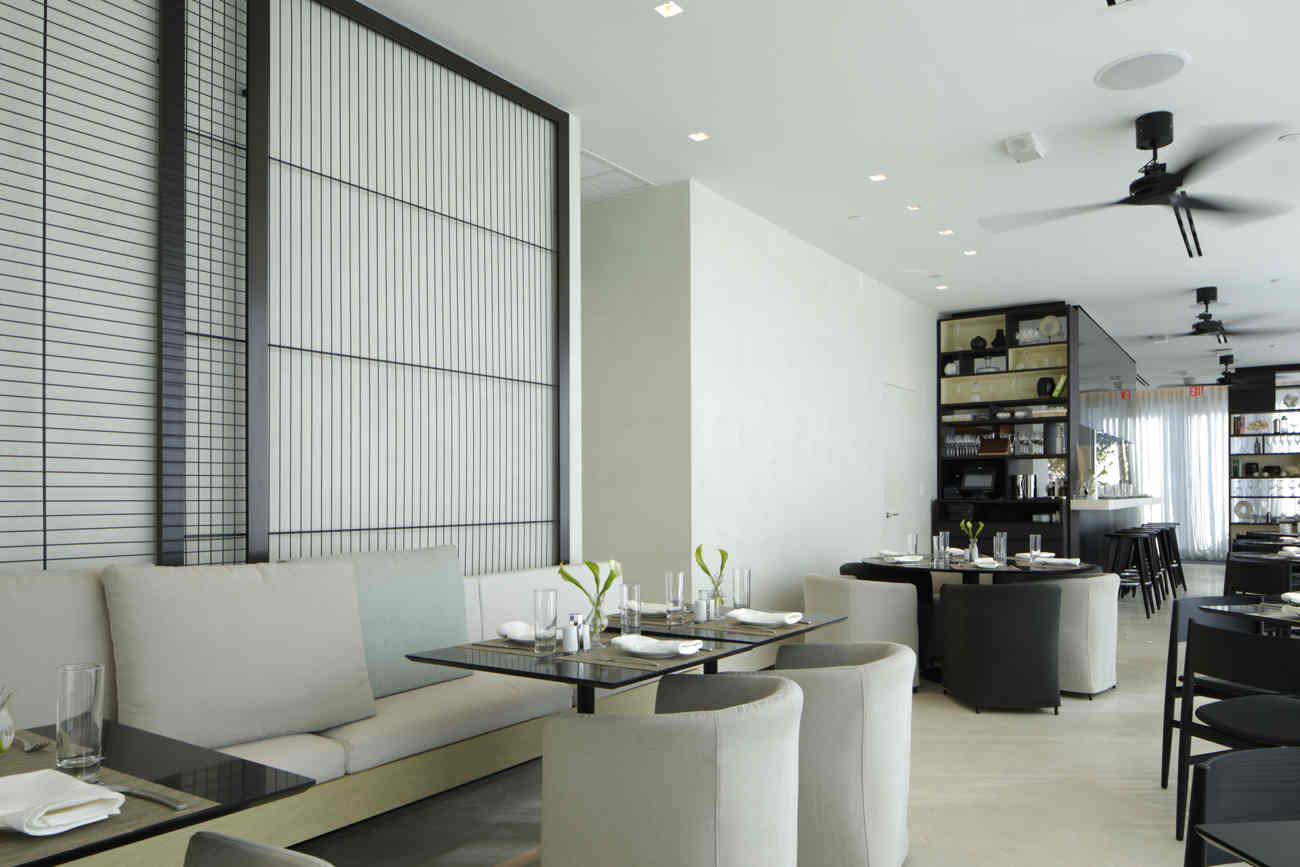 Microbase, preparatory microcement
This microcement preparation is applied to ensure, in the future, the stability of the finishes and the aesthetic properties of the continuous finishing coatings that are applied afterwards.
It is available as a bicomponent or monocomponent, but in both options it ensures a hardness in walls and floors that will allow the style provided by the granulometries to last over time. Normally, it is chosen to give areas a rustic touch.
Microfino, microcement for wall finishing
Microfino was originally designed to be applied on vertical surfaces indoors and outdoors, but its resistance is such that it is also used to cover floors. Thus, it overcomes the disadvantages that can arise from being outdoors, chemical stains and any kind of pressure.
Natural finishes are a fixed condition in both its mono-component and bi-component versions, in addition to facilitating the achievement of water effects.
Microdeck: microcement for floor finishing
Indoor flooring and Microdeck are two terms that go hand in hand. Thus, this microcement is the most recommended for application on floors that suffer high wear and traffic. It is also indicated to achieve non-slip surfaces, being ideal for terraces.
Both as a monocomponent and bicomponent, can be applied with various techniques to the "fresh on fresh", demonstrating once again that has a very high decorative performance.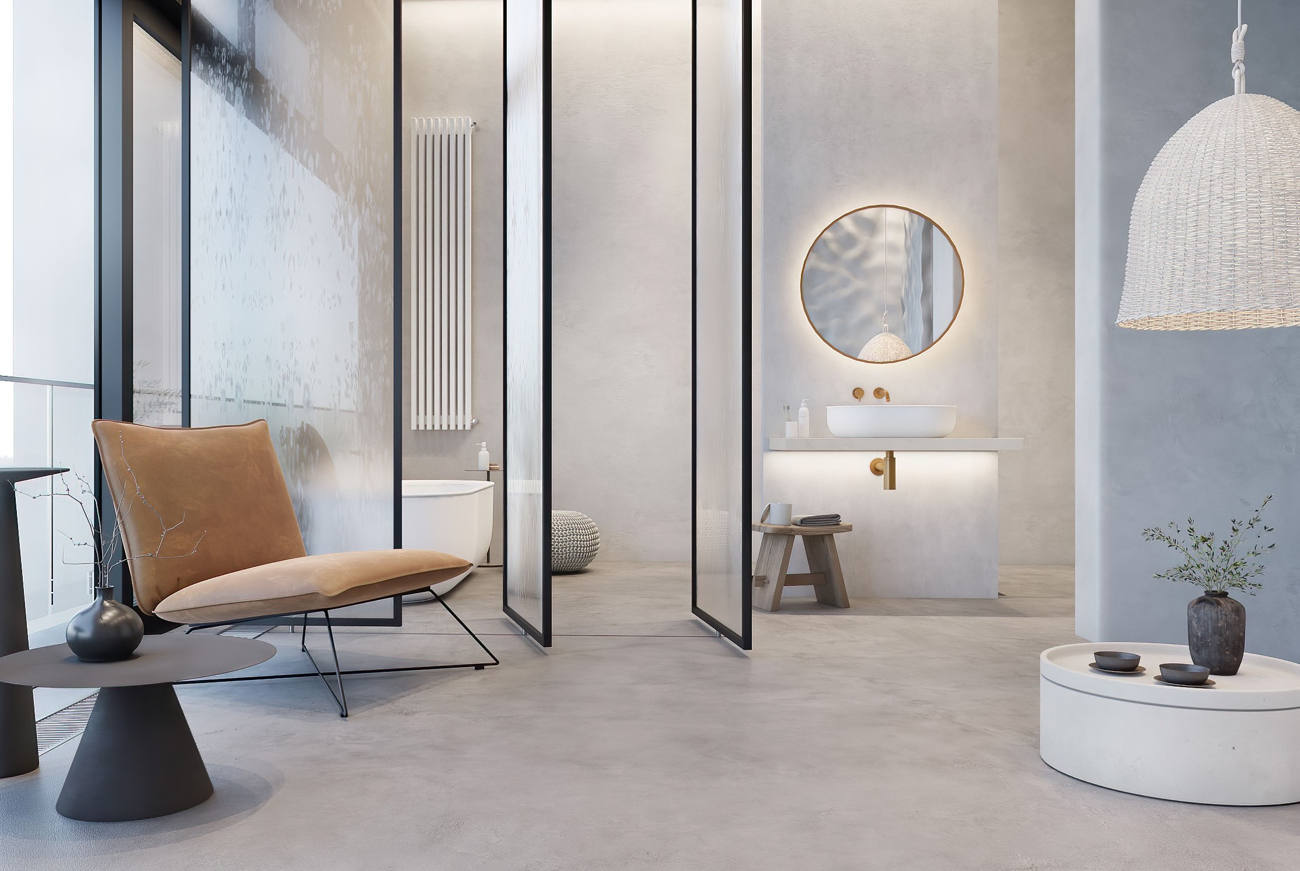 Atlanttic: microcement for swimming pools
Atlanttic is the microcement created to make swimming pools much safer, much more resistant and much more elegant. Thus, being able to be applied on glass, curb and crown, the interior is protected from direct and constant contact with water, and the exterior, from bumps and slips as they create non-slip surfaces.
It is the lining of our catalog recommended for other submerged spaces such as ponds, saunas or fountains.
Microstone: microcement for exteriors
With the intention of expanding the decorative and constructive possibilities, we created a product like Microstone. Thanks to its composition of coarse aggregates can create non-slip surfaces and highly resistant to any weather conditions that occur outdoors.
Quartz effect: ready-to-use microcement
This microcement full of qualities is already mixed and ready to be applied and deploy these properties on any surface. Its application is fast, its adhesion is enormous, its versatility is great and its aesthetic qualities are many. In addition, it has a very wide range of colors and different granulometries to get floors and walls renovated to taste both indoors and outdoors.
Industtrial: epoxy microcement
Industrial environments also have their specific microcement: Industtrial. This is the right product to apply in large commercial areas and offices, parking lots, warehouses, even hangars. This is possible due to its mechanical resistance, which is so high that neither the transit of heavy vehicles nor the most extreme humidity conditions are able to change its robust and smooth appearance at the same time.
In addition, it has a very wide range of colors and different granulometries, also demonstrating great decorative faculties.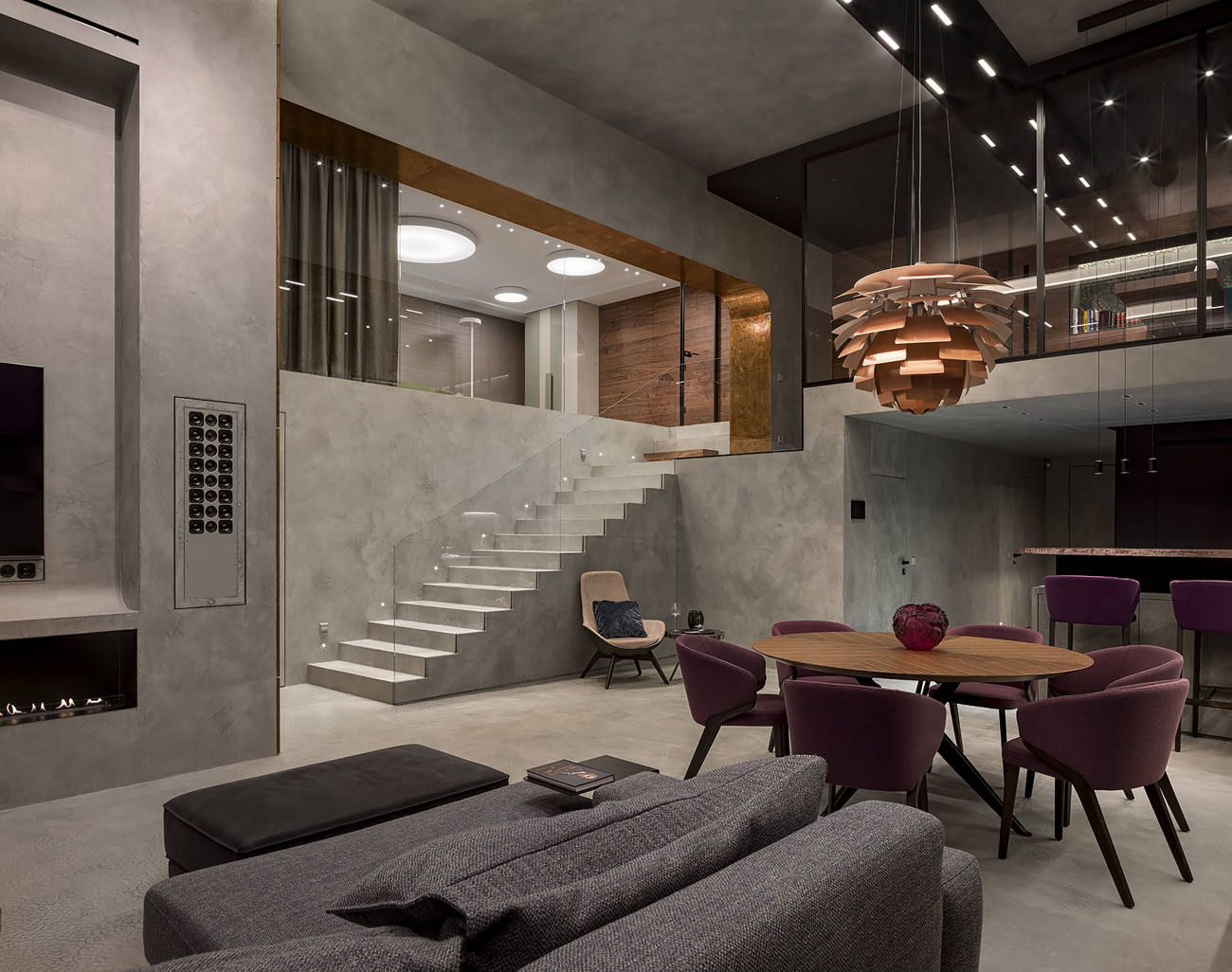 Natture: lime-based microcement
This two-component lime-based coating has very high aesthetic and functional qualities. As a result, its resistance and aesthetic possibilities are far superior to those of other products. Indoor and outdoor areas are protected and with a decorative style to achieve floors and walls with multiple different effects such as tadelakt.
Find the most fashionable colors in our color palette
At Topciment® we believe that color also contributes to increase the quality of life of people and to personalize their spaces to the maximum. Thus, we have a large chromatic catalog with as many colors as sensations are intended to achieve.
On the other hand, to all the colors we have for our microcement systems, we must add those that customers or professionals can create, as they wish.
More of our decorative finishes you can find in Montreal
In Topciment® we know that aesthetics is also very important in a renovation. Therefore, in addition to our microcements that already have great decorative qualities, we also have other types of coatings such as paints, enamels, glazes and others, which will help to create different effects that will always help to achieve surfaces with an even higher degree of customization.
Pure Mettal and Classic Mettal: metallic paints
Both Pure Mettal, a two-component paint with metallic powder particles and an organic hybrid resin, and Classic Mettal, with the same composition but in ready-to-use format, can achieve metallic finishes based on shines and contrasts that are unthinkable with other products. This visual game is amplified by being able to choose between different colors, giving rise to walls with a unique style that will surprise even the applicators themselves.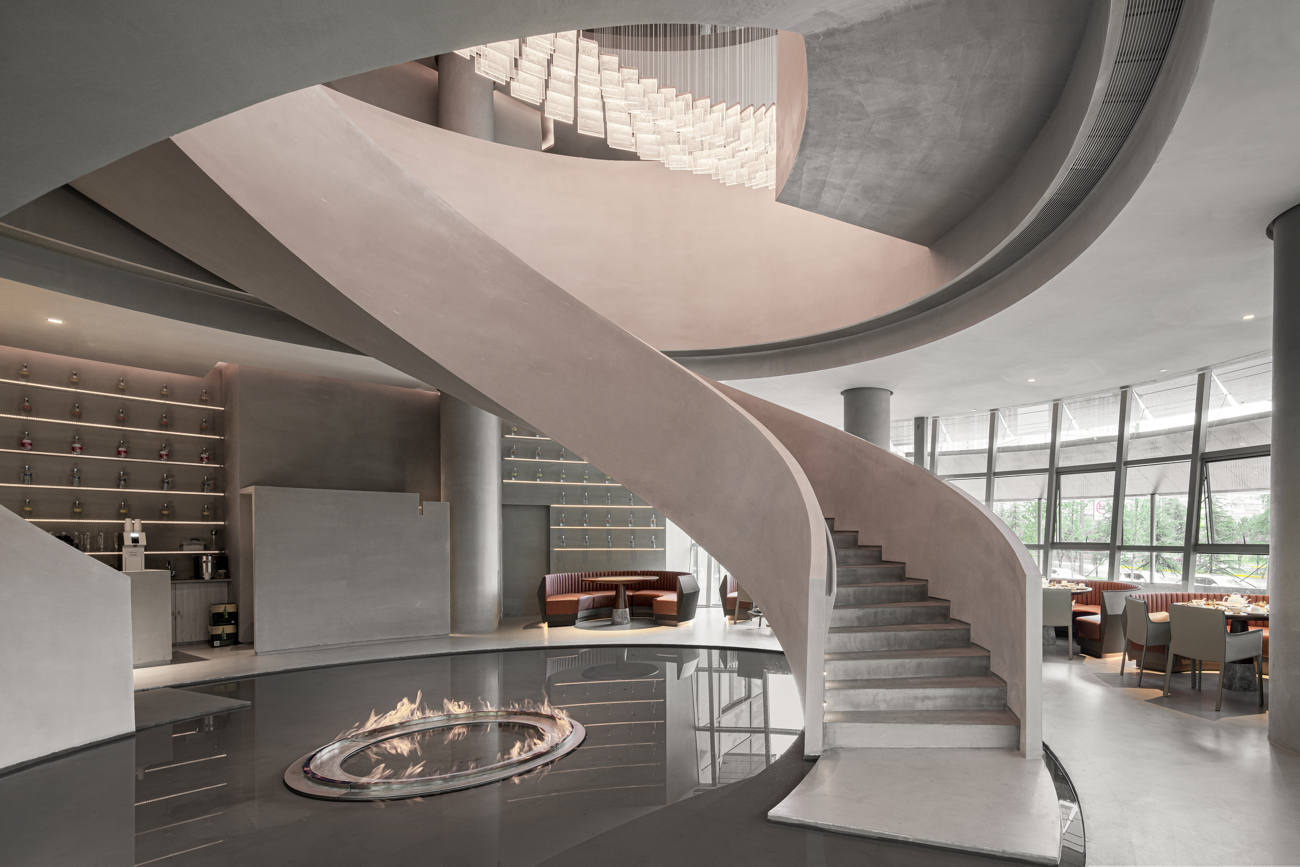 Mettal Activator: oxidized finishes
To achieve an absolute aesthetic coherence in a room is not enough to put some details of furniture or objects. Therefore, to achieve the total vintage style it is necessary to use Mettal Activator, our rust accelerator, which when in contact with our metallic paints creates the necessary finishes to get as close as possible to the desired style.
Emottion: paint for tiles
Emottion is our paint for tiles, able to adapt to this material demonstrating its great adhesion. This coating is able to hold its initial color thanks to the series of resistances it contains such as running water and sun rays. In addition, when applied, it dries extremely fast, giving the possibility to completely change a space in a very short time.
Elitte: nail polish with glitter touches
Glitter and metallic sparkles come together in this decorative enamel that allows surfaces to be filled with glamour, creating areas with a highly decorative and trendy component.
Printed concrete: imitating nature
This material is also considered a coating. Thus, it allows to reproduce on its surface natural elements such as natural stone, brick or wood, thanks to the molds that are available in multiple designs. Each finish will have a smoothness that gives more realism to the impression used. The printed concrete is designed to be applied on horizontal surfaces.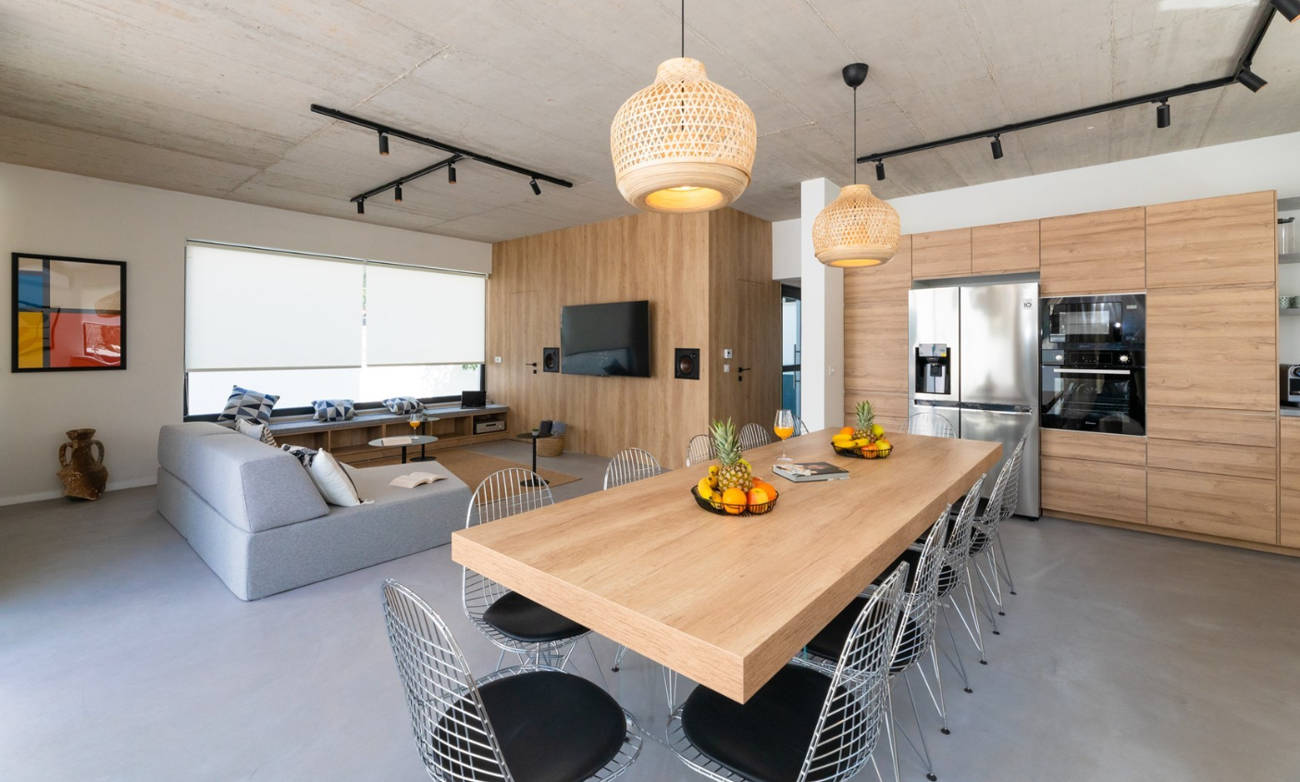 Your nearest microcement company in Montreal
Since we started in 2005, Topciment® has set no limits for itself. We started in our factory in Valencia, but our know-how, our knowledge, our perseverance and our love for high quality continuous coatings have led us to be present all over the world.
Thus, our products have achieved worldwide fame and the Topciment® brand has become a reference for architects, decorators, applicators and builders everywhere, being registered in Europe, the United States and China.
To reach this point, we have not only developed our production or manufacturing department to the maximum. Our customer service department has been trained for years in our products in order to be able to solve any doubt about our products instantly.
Are you in the construction sector and would like to count on our microcements in Montreal? If so, our customer service department will do everything possible to become a partner as soon as possible.
Our products have official recognitions.
The pursuit of excellence in everything we do has led us to obtain ISO 9001:2015 certification from the CE. This is a total guarantee both for the professionals who use our products to carry out their projects and for our partners, who will be able to count on microcements of extraordinary quality in their product catalog.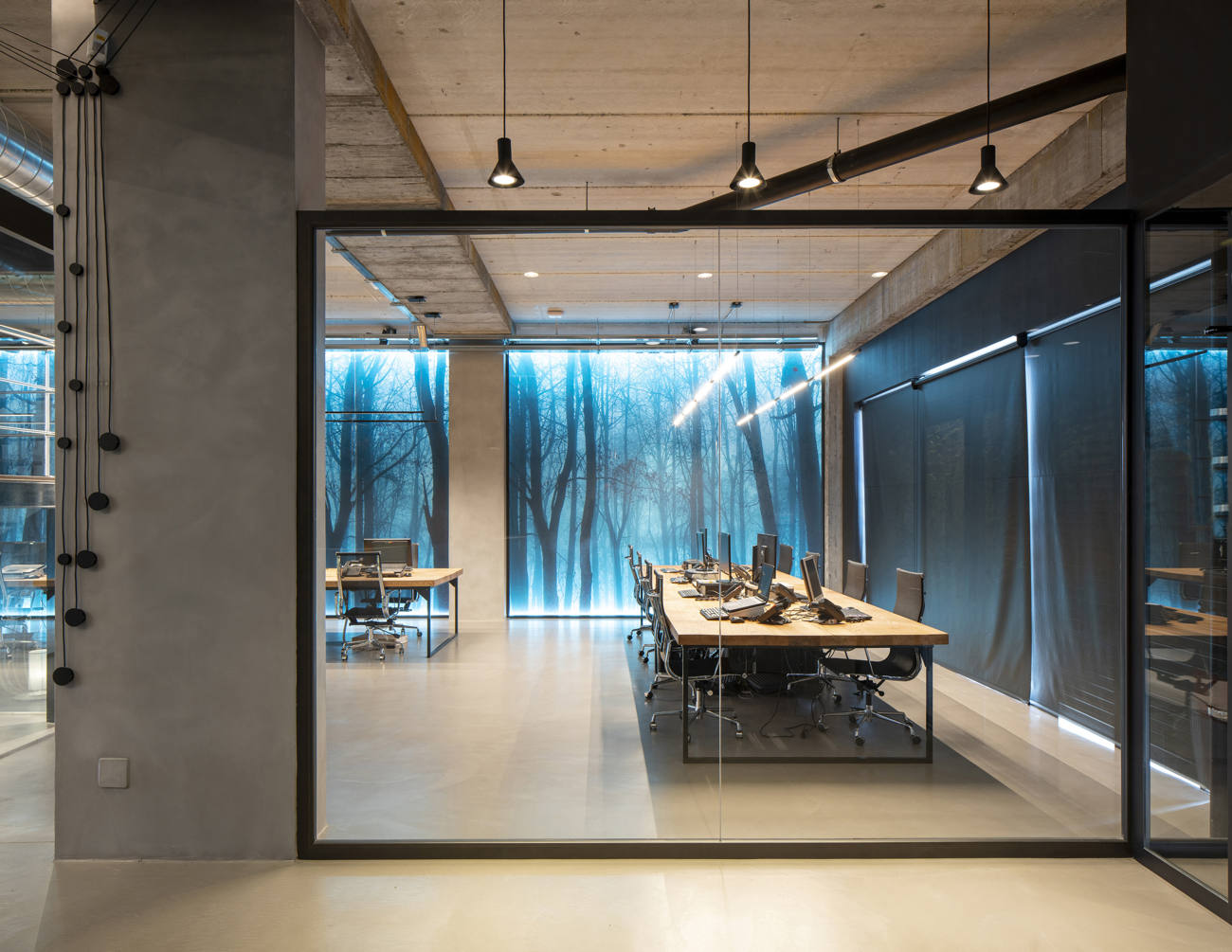 We are also experts in training professionals
At Topciment®, we do not use our expertise acquired over almost 20 years exclusively to manufacture high-performance continuous coatings and their subsequent sale.
Thus, experience has led us to know that to obtain the best results, we must constantly train ourselves to keep abreast of the latest trends or the newest application methods. Thus, during our trajectory, we have shared our knowledge about microcement both with applicators of our staff and with external, also becoming high-level trainers.
For our training courses have passed many professionals who wanted to raise their level and become better professionals and could only achieve it with us because we have the best applicators and the best products.
Therefore, we can say that we have become not only a worldwide reference company, but also an institution in terms of training worldwide.
Be a microcement benchmark in Montreal
Do you want to have the best products and become the reference business for microcement in Montreal? Join Topciment® and we will provide you with a complete range of high quality continuous coatings and all the experience accumulated after almost twenty years of experience.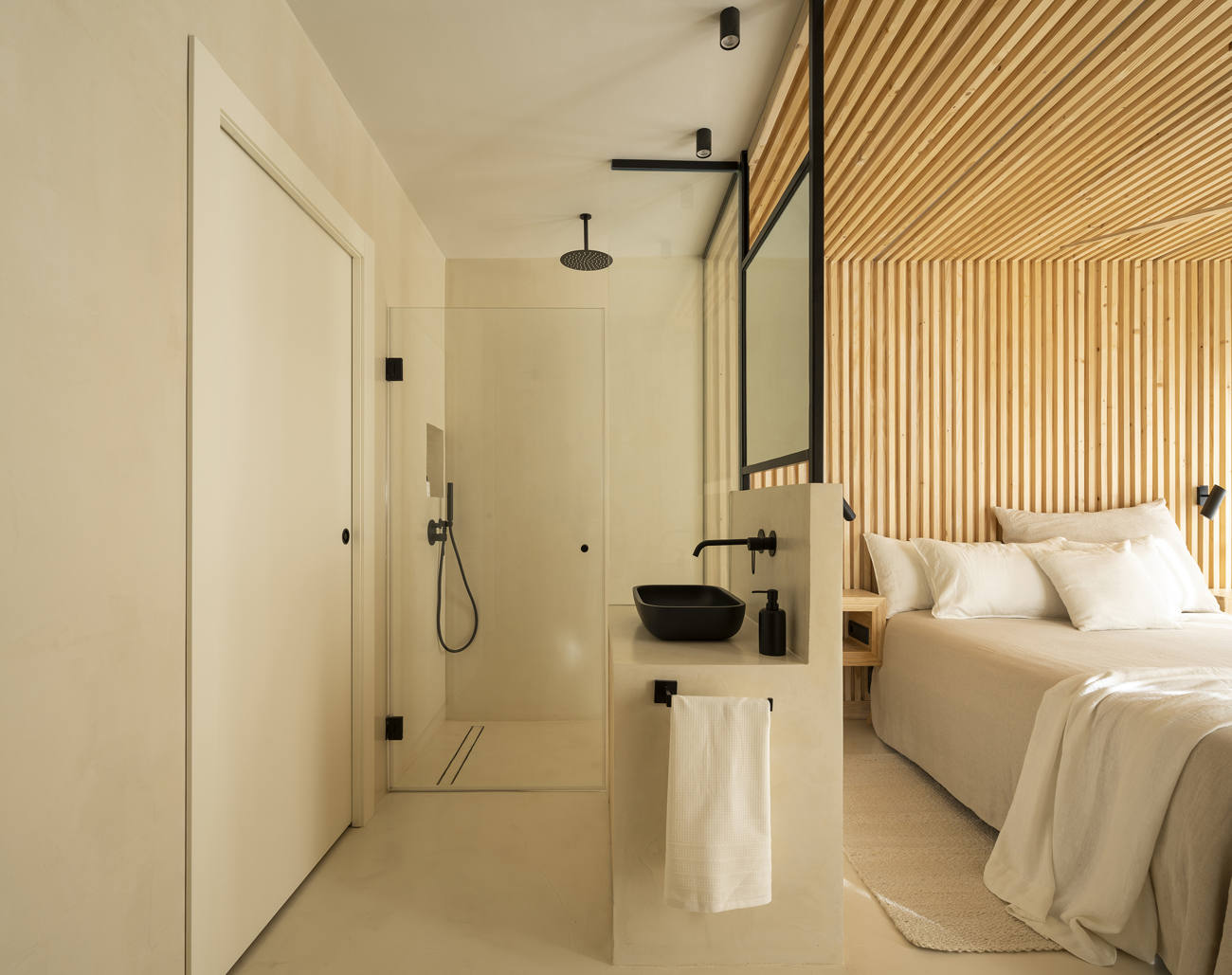 Contact us and answer your questions
Do you have any doubts about our products? Fill in the form below and we will answer all the questions you may have about our microcements in Montreal.