Microcement Regina- High-performance decorative coatings
At Topciment® we have been dedicated to microcement since 2005. In all this time we have not stopped investing in innovation in order to produce the best microcement on the market, those that meet the needs of customers and professionals who only settle for the best. Products of the highest quality ready to be applied on floors, walls and other surfaces that help to turn rooms into spaces full of comfort.
Therefore, it can be said that each of our coatings have become the most demanded coatings in the sector because they have unique characteristics and, in addition, with the most advanced technology capable of reaching constructive levels never seen before.
It can be said that we have become specialists in high quality continuous coatings and we are ready to put all our expertise at the disposal of those microcement professionals in Regina who want to count on materials that have the recognition of international organizations specialized in evaluating the quality of products.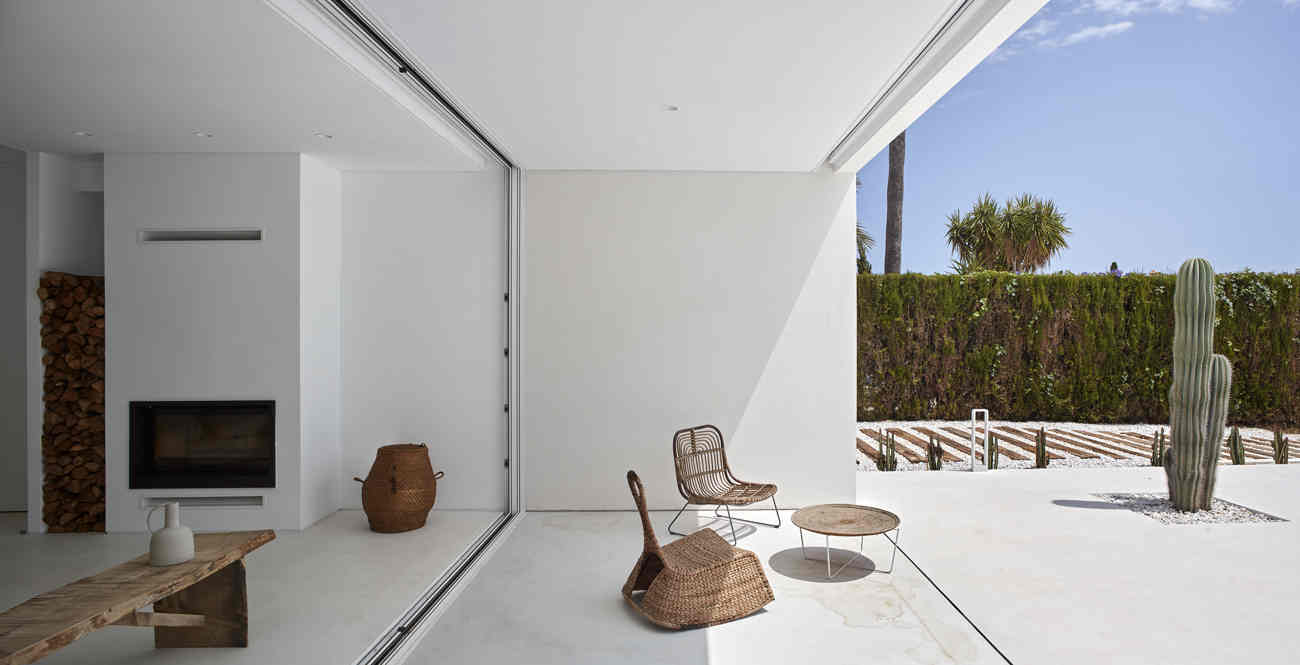 microcement, the ideal material for any renovation project
Microcement is a continuous coating that can be used to renovate spaces in the shortest possible time, thanks to its thinness, with a thickness of only 3 mm, and its lightness, which few other materials in the sector can boast.
Composed of resin, cement, additives and natural pigments, it offers great spatial and positional versatility and can be applied without problems in vertical and horizontal areas.
Applied in thin layers, this coating provides continuity and luminosity to any space, making interiors, kitchens, bathrooms, bedrooms, offices, etc. more durable, as well as outdoors, patios and other spaces.
This material has a very high adhesion and can be applied on any support, whether it is tile, marble, mosaic, terrazzo, plasterboard or cement.
It is precisely this ability to adapt and this flexibility that transforms renovations with microcement into really fast and efficient processes in which the renovated spaces can be enjoyed again in a short time since, among other things, it does not generate debris.
No matter the size of the surface to be covered, whether residential or commercial/professional/industrial. Homes, commercial spaces, offices, warehouses and other places can quickly change their appearance with this decorative paint.
For all these reasons and many more, the use of microcement in Regina has increased exponentially in recent times, becoming the reference material in the construction/decorative world.
Advantages of microcement: a material at the service of quality of life
By choosing a material such as microcement, you are opting for a continuous coating with virtues that are available to very few products in the sector.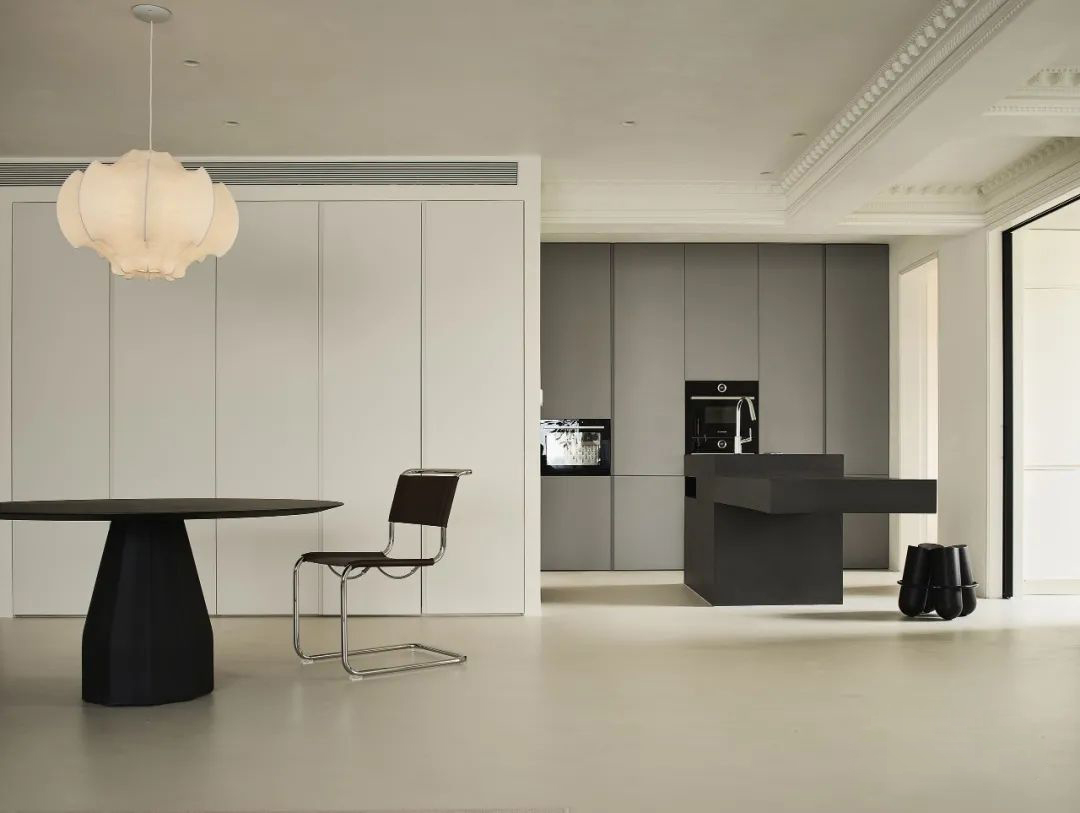 Total hygiene
As it is a coating created to cover floors and walls, the two most abundant and most important construction elements of architecture, we produce continuous microcements with a smooth texture and without joints that greatly facilitate cleaning tasks.
In addition, it has a natural antibacterial power that makes it very easy to maintain the surfaces on which it is applied in outstanding hygienic conditions, using water with neutral pH soap or other specific cleaners.
Elegant from the moment of application
As it can be applied directly on the areas to be renovated, it is not necessary to carry out any type of work to use it on them. In this way, we are saving the noisy, dusty and uncomfortable task of making (and then removing) debris.
As many colors as sensations
The color chart of our range of microcement is extensive to suit the taste of any user. These are mixed with all the effects that can be achieved to create surfaces that are unique in the world.
Maximum vertical and horizontal adherence
Thanks to its thin thickness and lightness, among other things, microcement adheres with total guarantees to any type of support regardless of its location. Cement, plaster, tiles, stoneware, concrete or terrazzo, whether vertical or horizontal, can be covered with total guarantee.
Resistance to multiple chemical and mechanical hazards
Thanks to the ingredients of which it is composed, microcement shows a level of resistance that is unusual among decorative-constructive materials. In fact, when used as a coating, the areas are completely protected from harmful agents such as impacts, shocks, high pressure exerted by vehicles, wear, UV rays, moisture, scratches, etc.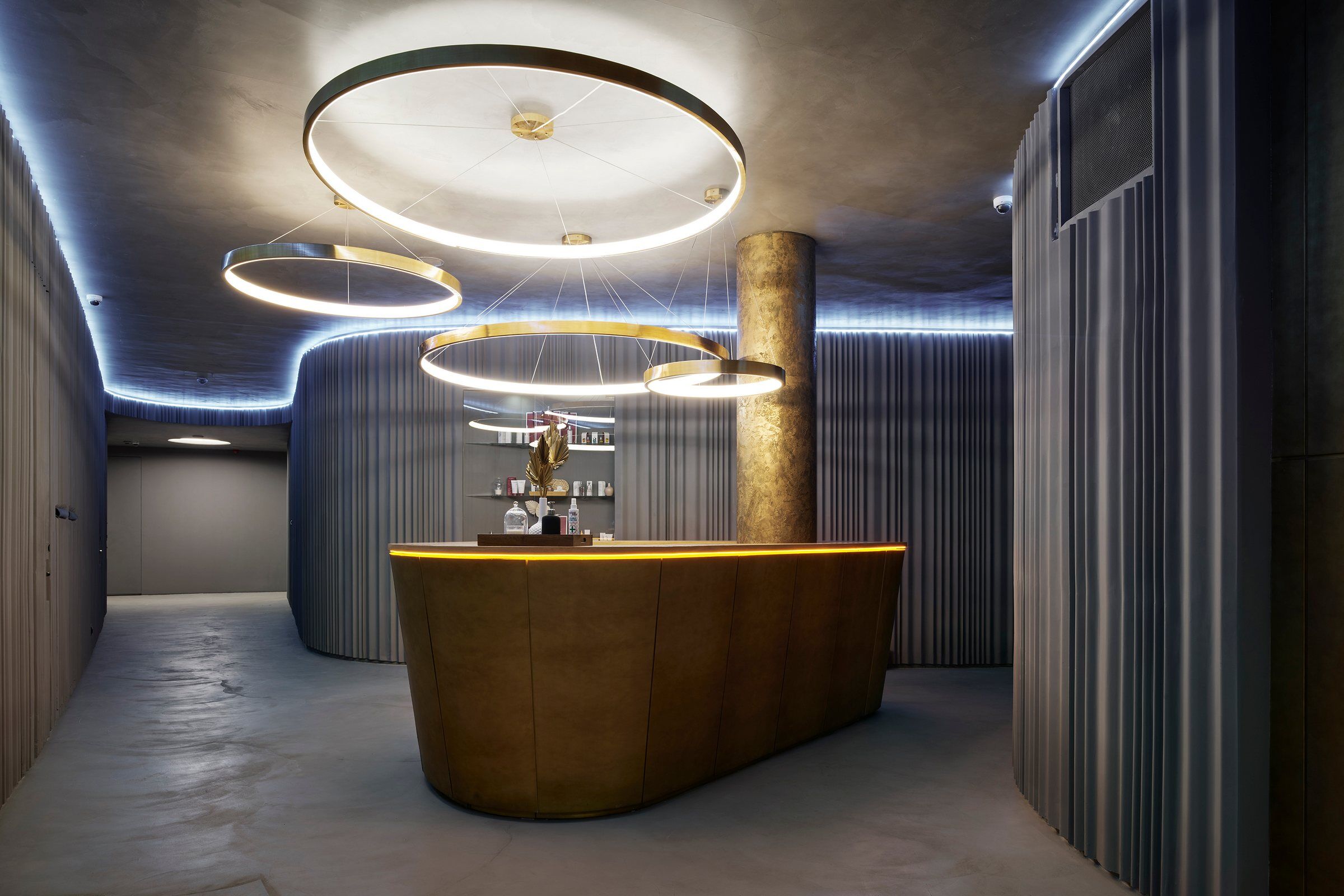 Perfect complement to any decorative trend.
The finishes that can be obtained, full of nuances and contrasts, its infinite continuity and its large collection of colors in which it is available, make the microcement is the complement that any decorative style would like to have to complete whether Nordic, minimalist, rustic, vintage or classic.
The use of microcement in Regina has become more widespread
With so many benefits that it brings to the surfaces on which it is applied, the use of microcement has become widespread in Regina. As such, it can be found on any type of surface or space, once again demonstrating the versatility it brings.
Walls that raise the bar
Walls are areas that allow you to demonstrate the benefits of microcement in a natural way, without any artifice. Due to its light weight and without affecting structural loads, there are no problems when applied on these surfaces. When applied, they become a combination of textures and colors that delight those who admire these surfaces that rise up showing infinite decorative and functional characteristics.
Endless continuous floors
Continuity is one of the properties of microcement and is one of the most appreciated in surfaces such as floors. Flooring covered with this material, without joints, extends the length and breadth of a room without the risk of cracking or splitting, giving the room a modern, relaxing and avant-garde touch. Because it has no expansion joints, it can also be cleaned more easily as it allows you to reach all the nooks and crannies, which is not common with other types of flooring.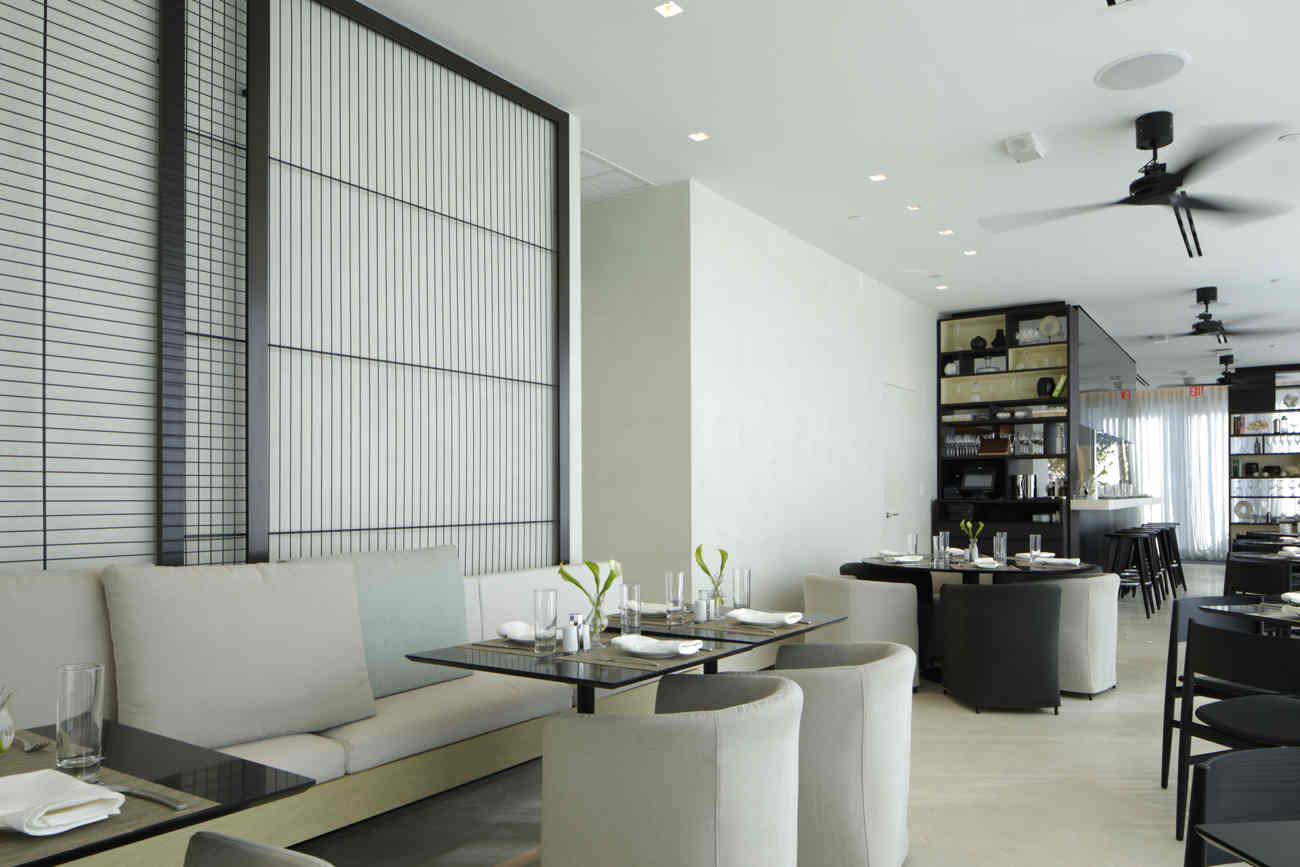 Safe and waterproof bathrooms
The ability to create slip-resistant surfaces is critical in areas such as showers where slips can occur. In addition, the material creates a water-repellent surface that prevents mold, mildew or moisture from forming on bathroom walls and floors, protecting them for an unlimited period of time.
Ultra resistant and luminous kitchens
The kitchen is one of the most vulnerable rooms in everyday life, as it is where you cook, clean, spend time and this translates into bumps and scratches burns. In addition, the amount of foot traffic that must withstand can be very high, which increases the chances of wear of their floors. Thus, microcement will protect floors, walls and work surfaces from all threats and keep them always in the best condition.
More decorative furniture
Thanks to its lightness and ability to adapt to any surface, the use of microcement in furniture has become an absolute trend. As a result, it is able to give furniture a completely different style, making it easier to clean and more resistant to typical impacts or friction elements.
Stairs rise above the rest
Microcement stairs are no longer just architectural elements that become part of the decorative system of the room. As a result, their steps become a key component of excellent aesthetic quality, easy cleaning and foot resistance.
Terraces with great hardness and beauty
Microcement terraces have become one of the latest trends most demanded by professionals and end customers, since, by covering the surfaces of these rooms with a continuous coating, the floors and walls blend in with the environment, resisting the conditions that can occur when a space is located outdoors and always looking their best.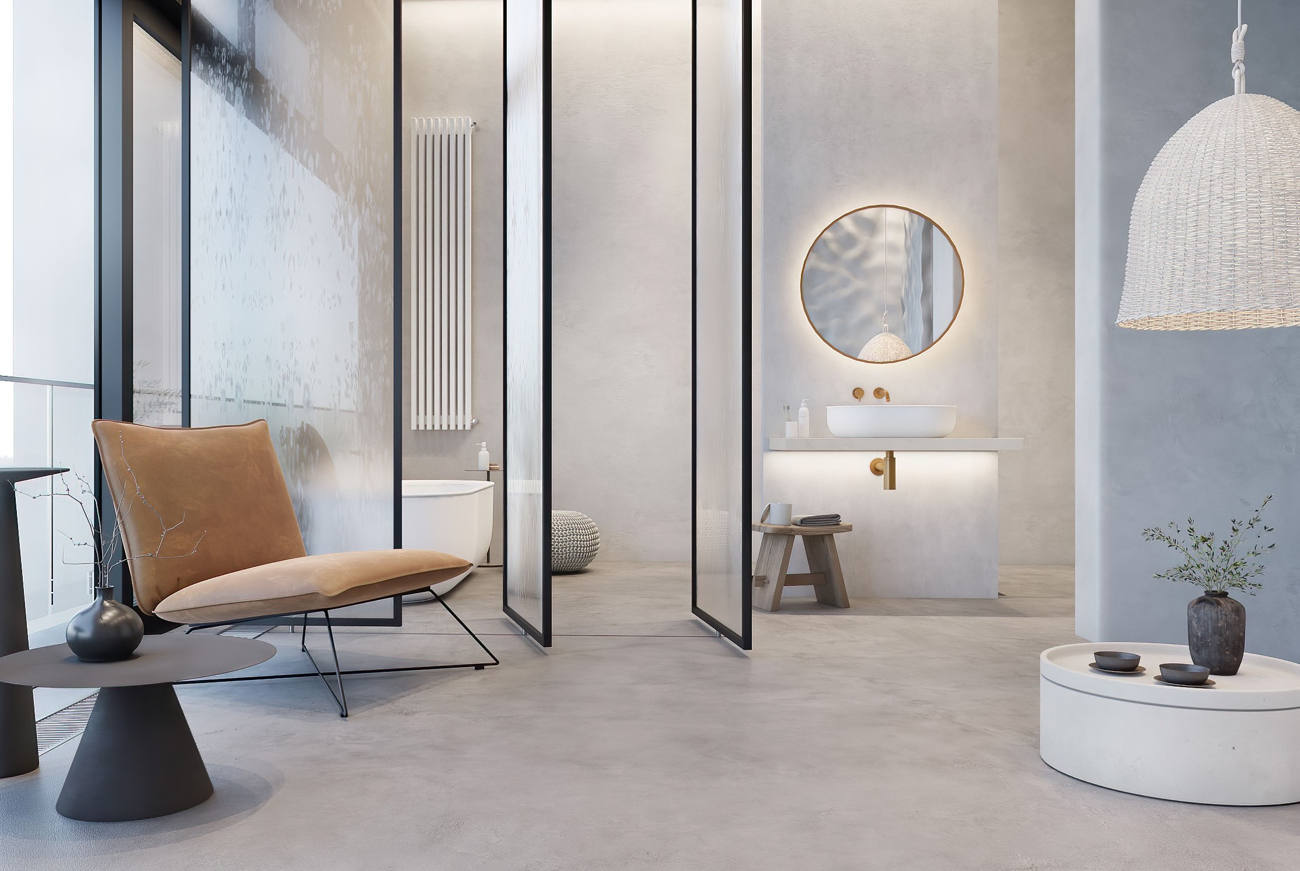 Microcement in Regina for homes and businesses, a safe bet
The virtues of microcement are universal. In other words, they are the same in residential, industrial or commercial areas, adapting perfectly to the needs of each space. This continuous coating brings all its qualities, enhancing the performance of each space.
For this reason, at Topciment® we have a wide range of products designed to offer optimum performance in any situation. For example, the materials we create for the home environment are durable enough to keep the coated areas in perfect condition.
We also create products for specific use in the industrial sector that have a higher resistance, but are able to withstand the passage of many people, as well as the passage of airplanes, in the case of hangars, or loaded or unloaded trucks, in factories or warehouses.
In addition to all the technical advantages, we do not forget the aesthetic part. Therefore, regardless of the place of application, all our products guarantee maximum decorative performance.
Topciment® products for microcement professionals in Regina
Professionals in the construction sector need products that are versatile, resistant, with decorative values and of high quality and if there is a range of products that have these characteristics, it is the Topciment® collection. The following is a brief sample of the products that make up our catalog, which are those needed by microcement professionals in Regina.
Microbase, preparation microcement
This preparatory microcement is used to ensure the future stability of the finishes and the aesthetic properties of the continuous finishing coatings to be applied subsequently.
In the two variants in which it is available, one-component and two-component, it provides the hardness that floors and walls need, as well as a particular style that does not change over time. At the same time, it should also be noted that this coating is used to achieve more rustic finishes.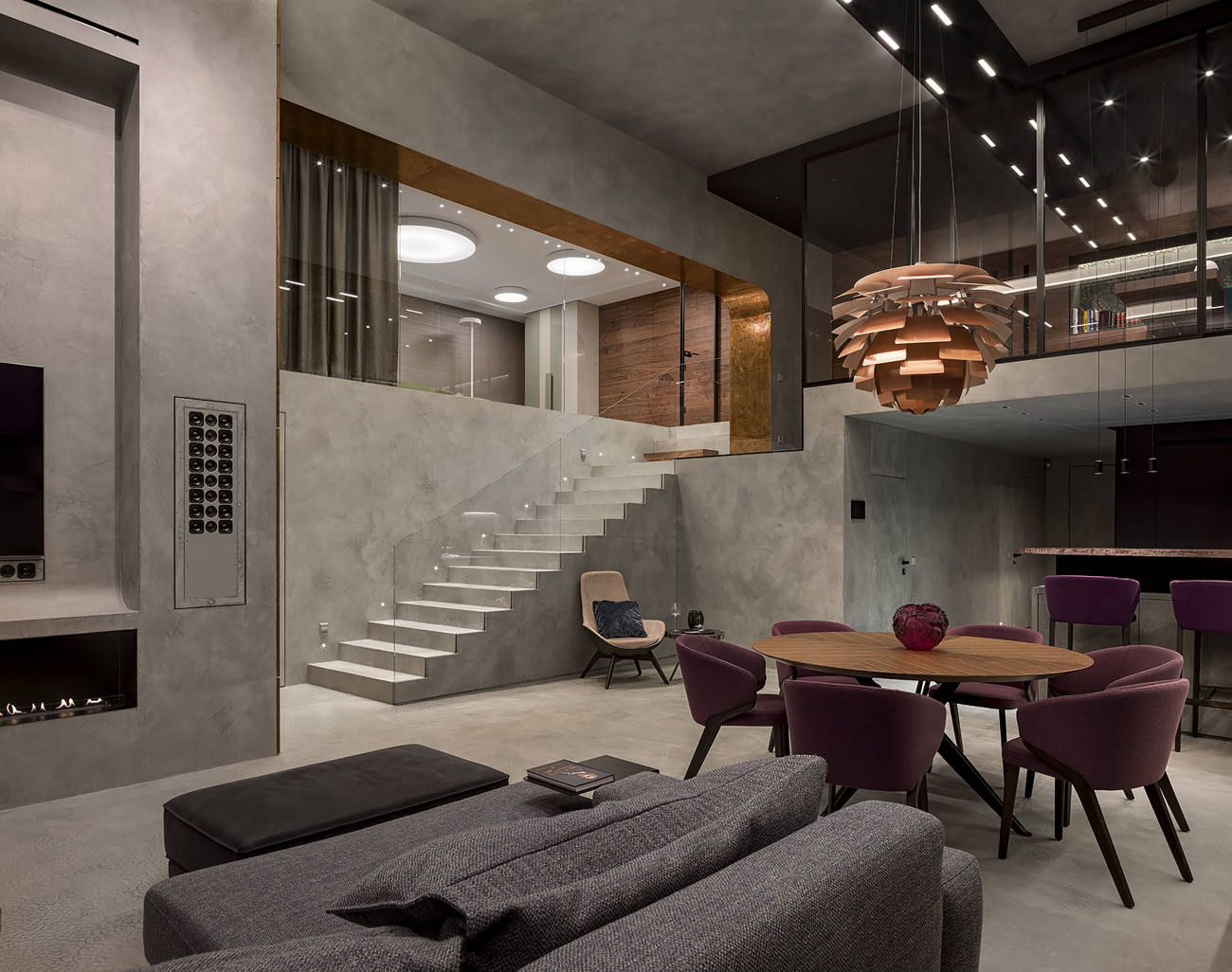 Microfino, microcement for wall finishes
Microfino was originally designed for use on vertical surfaces, both internal and external, but it has a high resistance, so it is also used to cover floors. Thus, it overcomes the potential drawbacks of weathering, chemical stains and any kind of stress while retaining its colors and textures.
The natural finish that it allows to achieve not only helps to achieve the water effect, but it is also an accessory in both single-component and two-component versions.
Microdeck: microcement finish for floors
Indoor flooring and Microdeck are two elements that combine perfectly. Therefore, this microcement is mostly recommended for floors subjected to heavy wear and continuous traffic, or not. It also demonstrates its resistance in its terraces, turning them into non-slip areas.
Both as a monocomponent and bicomponent, it can be applied with various techniques, including "fresco on fresco", demonstrating once again that it has very high decorative performance.
Atlanttic: microcement for swimming pools
Atlanttic is a microcement designed to transform swimming pools into safer, more durable and elegant spaces. As it can be applied on pools, curbs and copings, the interior is protected against direct and constant contact with water, while the exterior is protected against impacts and slips by creating a non-slip surface.
In our catalog it is the recommended lining for other underwater spaces such as ponds, saunas or fountains.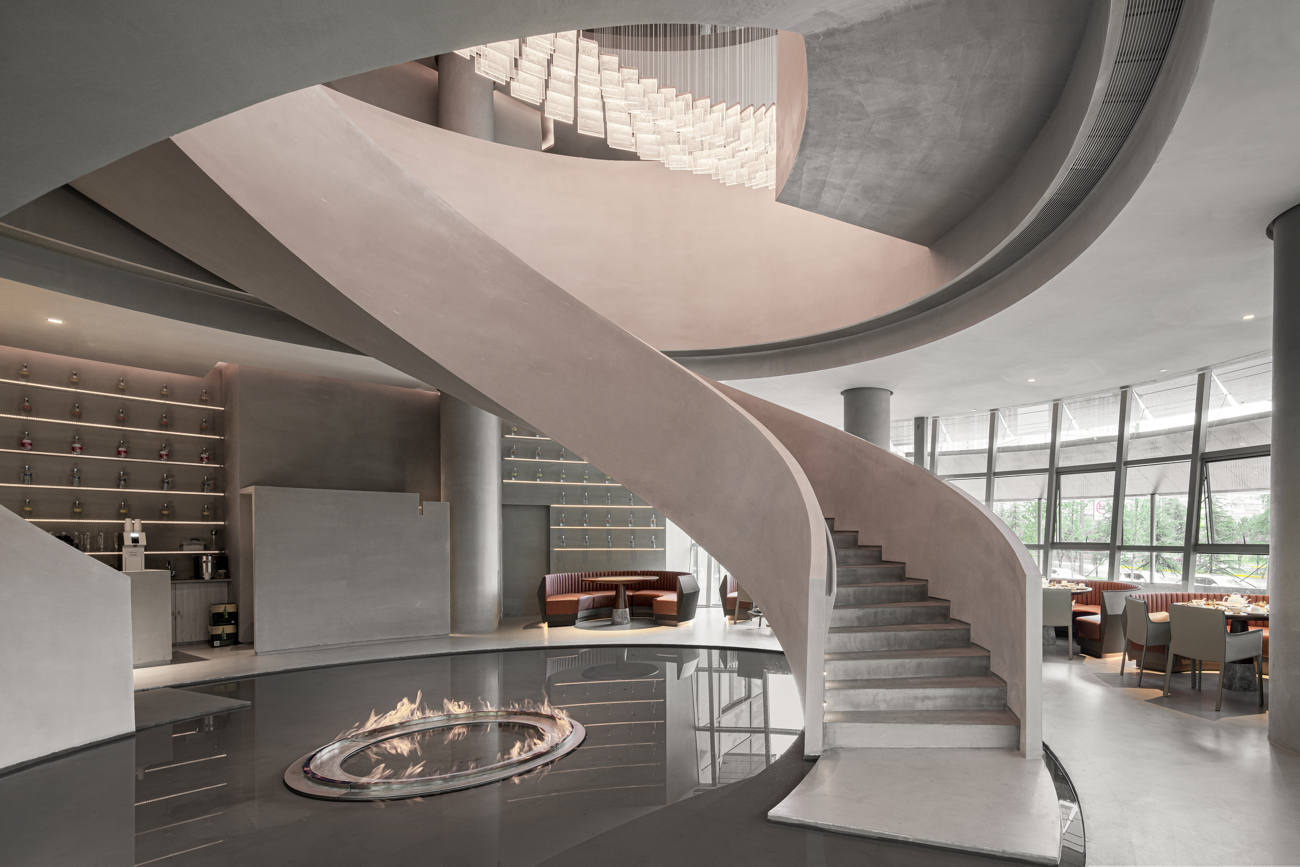 Microstone: microcement for exteriors
Microstone was designed to exponentially increase the decorative and technical possibilities of outdoor areas. Thus, its coarse aggregate composition is just as aesthetically pleasing as it is effective on terraces, withstanding any outdoor environment, with its non-slip textures and full of resistance.
Efectto Quartz: ready-to-use microcement
This highly nuanced microcement is already mixed and ready to apply and extend these properties to any surface. It has a fast application speed, high adhesion, wide range of applications and a beautiful appearance. In addition, it has a very wide range of colors and different granulates, allowing the restoration of floors and walls, both indoors and outdoors, showing the best results in any location.
Industtrial: microcement epoxy
The industrial environment also has its own specific microcement: Industtrial. This product is designed for large commercial areas and offices, parking lots, warehouses and even hangars. This is possible because its mechanical resistance is so high that neither heavy traffic nor the most extreme humidity conditions can change its durable and smooth appearance at the same time.
Moreover, despite its robustness, it is a subtle coating available in different colors as well as different granulometries, demonstrating also its great decorative qualities.
Natture: lime-based microcement
This two-component lime-based coating has very high aesthetic and functional properties. Therefore, its resistance and aesthetic capabilities are far superior to other products. Interior and exterior areas are protected and arranged to obtain floors and walls with very different effects such as tadelakt.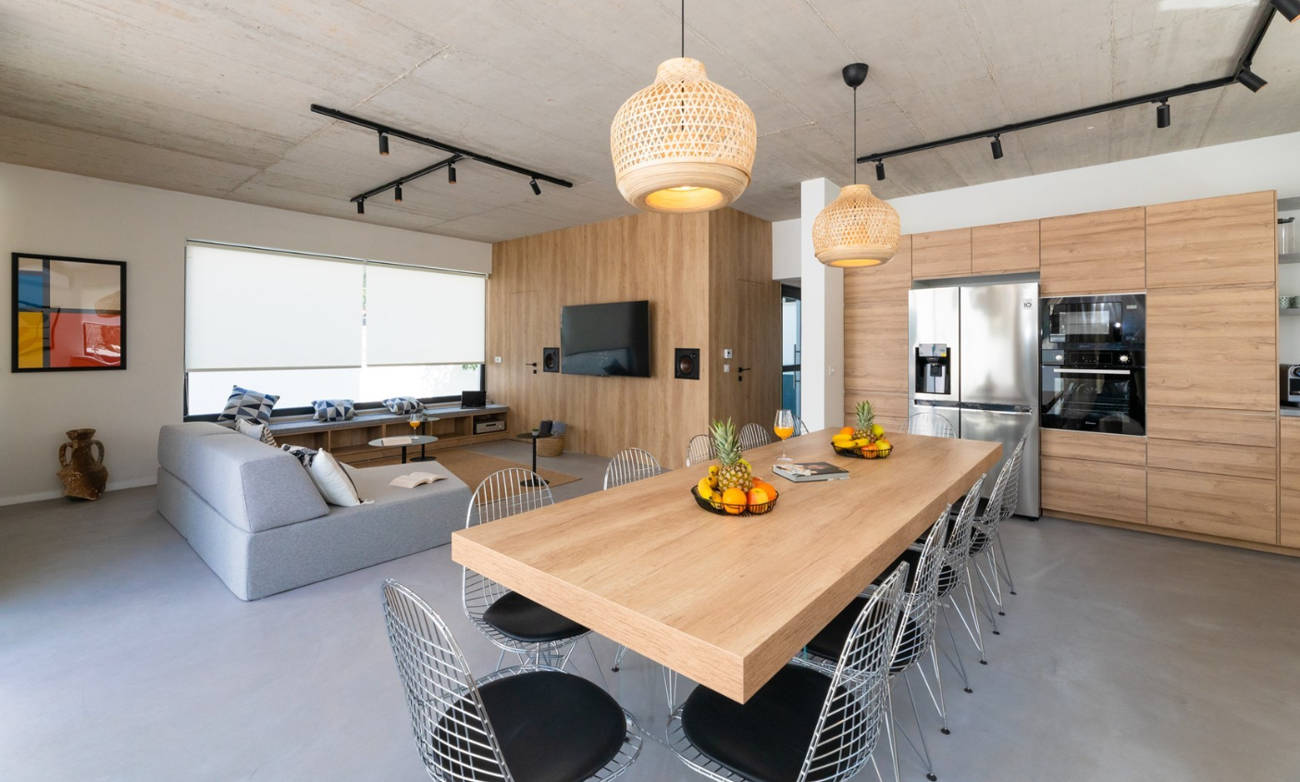 Microcement colors to multiply decorative possibilities
At Topciment® we believe that colors also help to improve people's quality of life, as well as contribute to personalize spaces to the maximum. For this reason, we have a huge catalog of colors, with so many chromatic references that we can cover all possible decorative styles and more.
On the other hand, we have to add colors to all our systems microcemento colors that can be customized by the customer or professional, or you can even create completely new ones so that the adaptation to the taste of people is total.
Our decorative coatings to turn surfaces into trends
In Topciment® we know that aesthetics also in any reform or new construction. Therefore, in addition to our microcement, which already has excellent decorative properties, we also have in our product catalog with other coatings, such as paints, enamels, glazes, glazes, etc., which will help create different effects and thus always help to achieve a greater degree of aesthetic customization in any situation.
Pure Mettal and Classic Mettal: metallic paints
Whether you use Pure Mettal, a two-component paint with metallic powder particles and organic hybrid resin, or the same formulation but ready-to-use Classic Metal, it is possible to achieve unexpected contrasts depending on the gloss and other products. This visual game is amplified by the possibility of choosing between different colors, resulting in walls with a unique style that surprises even the applicator himself.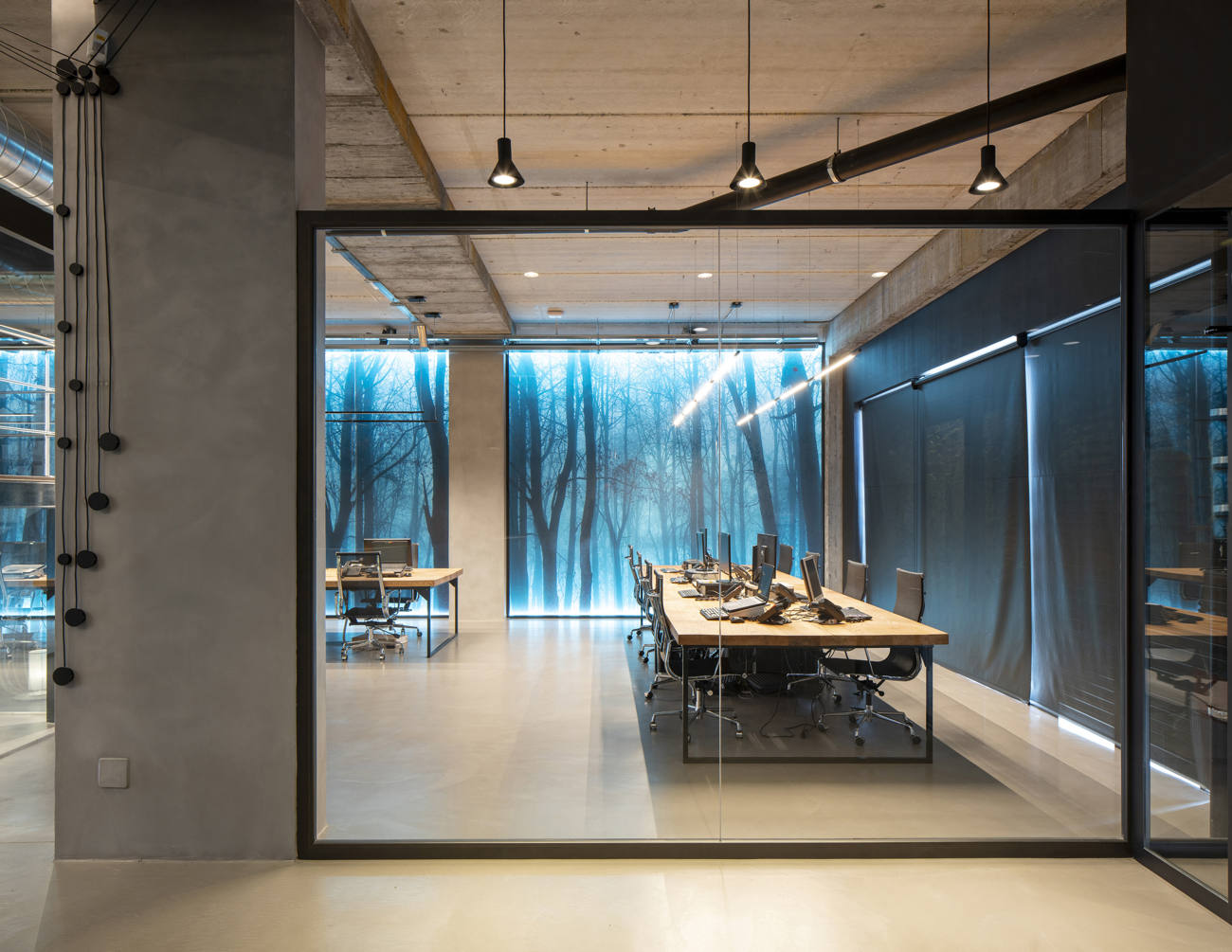 Mettal Activator: oxidized finishes
To achieve absolute aesthetic harmony in any space, it is not enough to use decorative elements such as furniture or objects. Therefore, to achieve the purest vintage style, the one that appears in magazines, it is necessary to use our product to achieve rust finishes. This, when in contact with the microcement, creates the necessary finish to get as close as possible to the desired style.
Emottion: paint for tiles
Emottion is our tile paint that adapts to any type of tile, demonstrating its great adhesion. This coating is able to retain its original color due to the range of resistance it contains, such as those shown to running water and direct sunlight. In addition, thanks to its extra fast drying, it allows to transform a room completely in a very short time.
Elitte: nail polish with glitter touches
This decorative glaze combines glitter and metallic shimmer to add charm to the surface and create large areas of decorative and modern compositions.
Printed concrete: nature on your floors
This material is also considered as a coating. Thus, it can be applied on floors and copy on its surface designs of natural elements such as natural stone, brick or wood, thanks to the number of molds that we create for it. Each finish will have a smoothness that will make the patterns used more realistic. Stamped concrete is designed to be used on horizontal surfaces.
Your most international microcement company in Regina
Since 2005, at Topciment® we have set no limits for ourselves. That's why we started in our factory in Valencia, but our know-how, our expertise, our persistence and our desire to create high quality continuous coatings have led us to spread all over the world.
As a result, our products are known worldwide and the Topciment® brand has become a reference for architects, decorators, builders and developers all over the world and is registered in Europe, USA and China.
To get this far, we have not only developed our manufacturing or fabrication department to the maximum. In the same way, we have also empowered our customer service department has many years of training on our products and can solve any question about our products immediately.
Are you in the construction industry and want our microcement in Regina? If this is the case, our customer service department will do everything possible to get us a partner as soon as possible.
Topciment® is a globally recognized brand
The pursuit of excellence in everything we do has led us to obtain ISO 9001:2015 CE certification. This is a total guarantee both for the professionals who use our products to carry out their projects and for our partners, who will be able to count on microcement of extraordinary quality in their product catalog.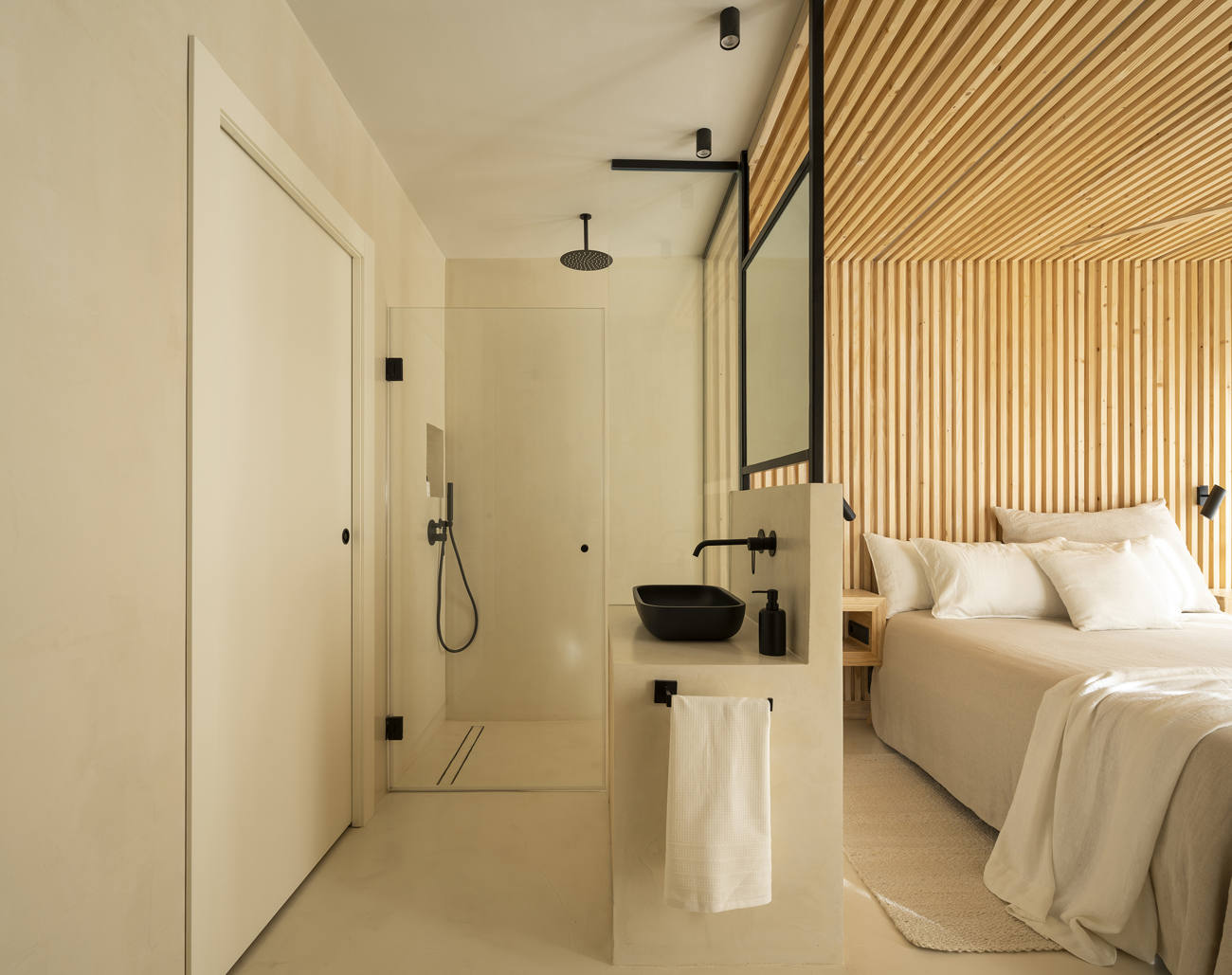 Microcement courses: training is also in our DNA
At Topciment®, we have managed to become an absolute reference in the international market of continuous coatings with many attributes with almost 20 years of experience thanks to our know-how.
Experience has taught us that in order to obtain the best results, we must constantly train ourselves to keep abreast of the latest trends and the most innovative application methods. In this way, during our trajectory, we have shared our knowledge about microcement both with applicators of our staff and with external ones, becoming also high level trainers.
Through our training courses have passed many professionals who wanted to raise their level and become better professionals and they could only achieve it with us because we have the best applicators and the best products.
Thanks to this, we can say that we have become not only a world reference as manufacturers and applicators, but also a global educational institution.
Make your business a benchmark for microcement in Regina
Do you want to have the best products and become the reference business for microcement in Regina? Join Topciment® and we will put at your disposal a complete range of high quality continuous coverings and all the experience accumulated after almost twenty years of experience.
Contact your specialist
Do you have any questions about our products? Fill in the form below and we will answer any questions you may have about our microcements in Regina.