Microcement in Toronto- Specialists in continuos decorative surfaces
If there is one thing that we at Topciment® have learned during our almost twenty years of history, it is that in the decoration sector there is nothing pre-established. Everything is subject to constant change, because there is nothing standard or conventional. A lesson that we have learned and internalized and that we put into practice.
Since 2005 we have been designing coatings that adapt to the new demands of the script and customers, which has allowed us to differentiate ourselves as an innovative SME. An innovation that has made us improve and grow as a company, guaranteeing applicators, construction and decoration companies, architects, designers and interior designers functional decorative solutions for indoors and outdoors.
And in this panorama, microcement emerges and explodes, a continuous coating that has marked a before and after in construction and renovation in the Greater Toronto Area and surrounding areas. Our catchment area.
Our expertise, the high performance of our smooth cement and the services we offer to professionals have made us the undisputed leaders in microcement in Toronto.
We do not limit ourselves to manufacturing and selling microcement to professionals, but we also offer technical advice and microcement courses in Toronto. In addition, we have a team of qualified installers who carry out all types of renovation projects with our products in Ontario.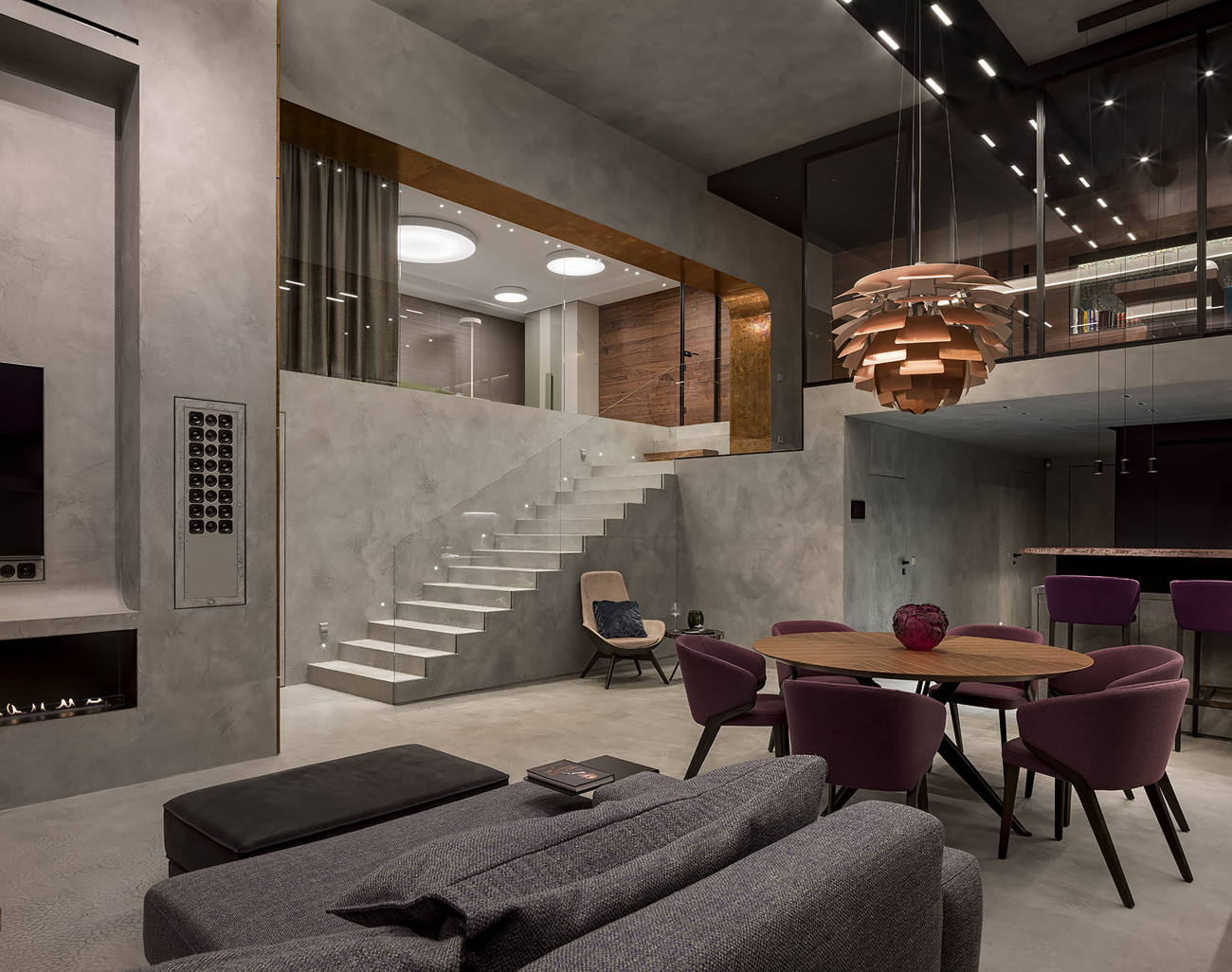 What microcement is about
Microcement is a pigmented decorative coating of less than 3 mm. A material that is applied in very thin layers on any surface and support adhering as if it were a second skin by not requiring works.
The decorative and functional possibilities that are achieved at the same time are of incalculable added value. A coating composed of cement, resins, water, additives and pigments with which the patterns and textures that are created are the heritage of the artisan who performs them. The result is a truly one-of-a-kind look to the treated wall, floor, ceiling, furniture, staircase or pool.
The absence of expansion joints and debris removal are two of the most important benefits of microcement. But there is more, much more.
Benefits of microcement as a decorative system
The decorative systems we design are not limited to reflecting the canons of beauty of the present and future. We manufacture practical, resistant and durable solutions to create long-lasting floor and wall coverings. Because at Topciment® we pursue excellence.
Reliable product in terms of durability
Reliability. That's what our microcements in Toronto convey. And that is our best guarantee. The high performance of our smooth cement finishes provides excellent mechanical and chemical resistance. As a result, we sell products with a long service life that will not crack if applied by our professionals.
And cost-effective in terms of price-quality
Although it is said that the price of microcement in Toronto is high, it is not true. Its infinite advantages over other materials mean that it saves time and labor costs, since it is applied directly over the existing siding without any work. Not to mention its compatibility with an infinite number of materials and how easy it is to clean and maintain in optimal condition.
Seamless finish in a seen and not seen
Not many materials are capable of renovating large spaces in such a short period of time as microcement. In no time at all, continuous finishes are created, giving amplitude and sophistication to the space. Whether indoors or outdoors. Creating other non-slip and waterproof finishes.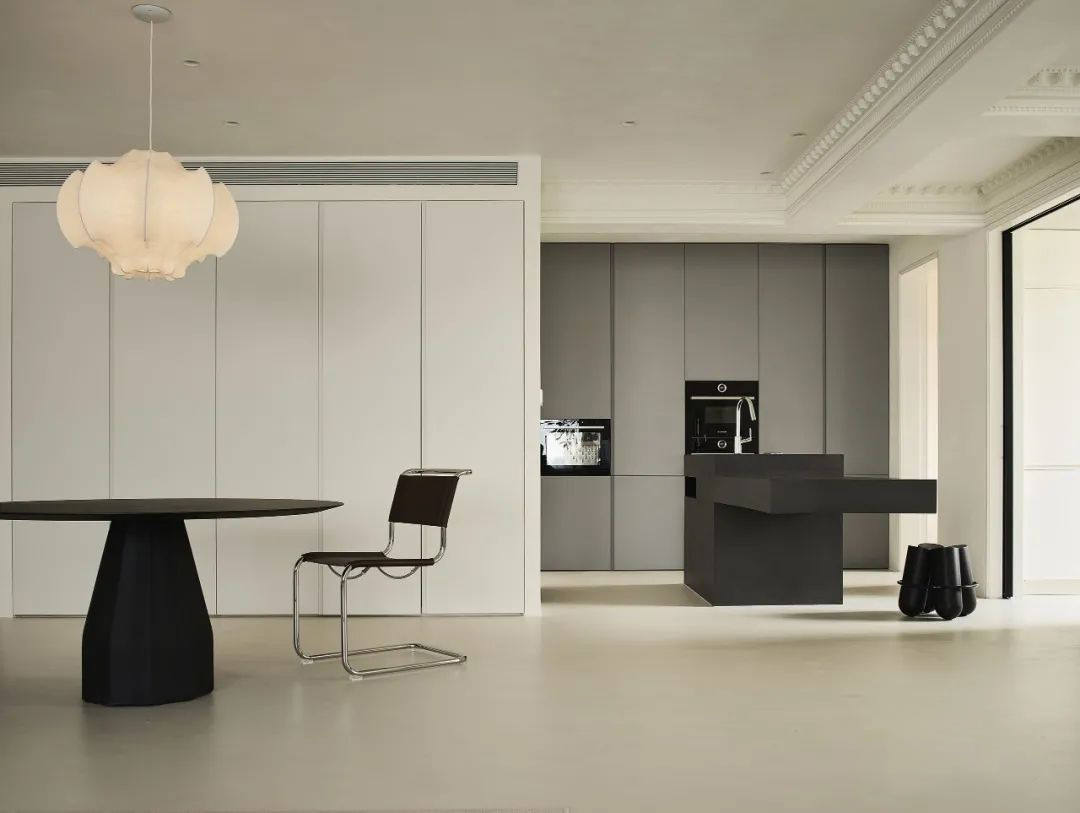 Minimal thickness over any surface
Less than 3 mm can make a difference with microcement cladding. A virtually invisible second skin due to its minimal thickness that does not affect the structural load and at the same time attracts all eyes. Compatible with marble, plasterboard, plaster, ceramic, cement, concrete, tiles, gresite, etc. Kitchens, bathrooms, saunas, swimming pools, restaurants, hotels, offices, industrial buildings, facades, furniture, stairs, ceilings... the range is unlimited.
Range of aesthetic options
Any decorative style can be created with our decorative coatings. From the most traditional and rustic environments to the most modern and avant-garde. We have a wide range of colors and textures so that each microcement project in Toronto is unique.
Decades of expertirse in microcement in Toronto and wolrlwide
Topciment® is a Spanish company based in Valencia that has internationalized by creating a powerful distribution network around the world. A recognizable brand that we have registered in the United States, China and Europe.
Whatever your project is, if you decide to trust us you are doing it in a microcement company in Toronto with full guarantees. Our know-how is beyond doubt. The CE Marking of our microcements and the ISO 9001:2015 certificate are the best proof that we know how to do what we do very well.
Are you a professional in the sector and are looking for new brands? Would you like to train in some of our microcement courses in Toronto? Or would you like our applicators to do the renovation of your home or business? Contact us and we will help you whatever your project is.
Our know-how and knowledge about microcement in Toronto
We put our experience in microcement at your fingertips. We want to pass on our knowledge and help you grow professionally. That is why we not only offer you the purchase of our products, but you can also rely on our specialized technical service or get training with our course program.
Specialised technical support
We want to be by your side throughout the process. We have technical advice to provide answers to questions, solutions to problems. Our specialists will guide you in everything you need at no cost.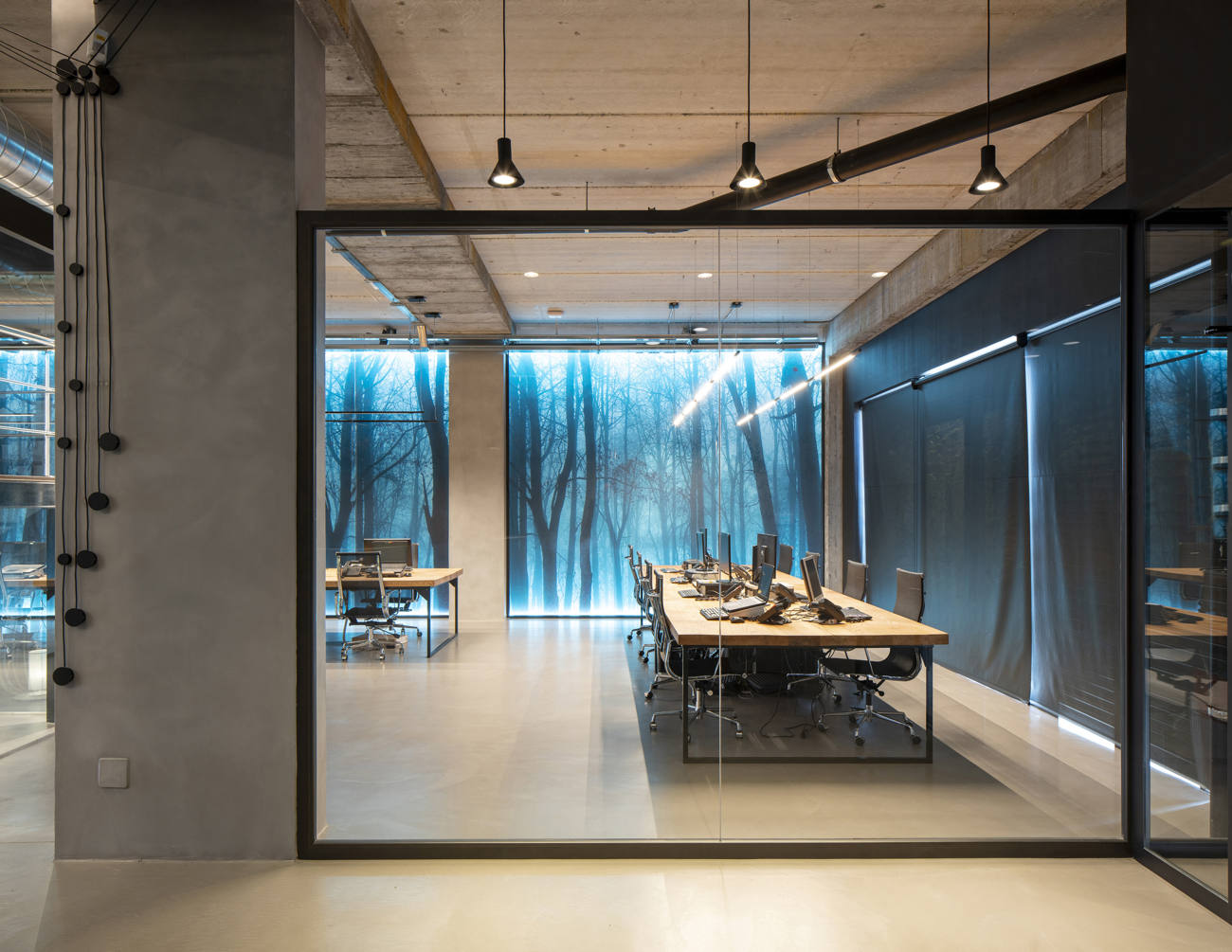 ISO 9001 quality products and services
The qualities of the products we manufacture and the management of the services we offer comply with the ISO 9001:2015 standard. A distinction that values the meticulous work we do and that has led us to be a benchmark for microcement.
Microcement training courses in Toronto
For us, the professional is the center of everything, our raison d'être. That's why we want to help you strengthen your skills. Train with us and become an authorized applicator of Topciment® microcement in the city of Toronto.
Certified courses for all levels of expertise and taught by authentic master applicators. Professionals with years of experience working with our products will teach you everything you need to know. Fill out the form and we will inform you of the dates of the next courses.
Microcements in Toronto for professionals
We have a wide variety of microcement systems. Cement-based, lime-based and epoxy-based, with all possible combinations. Ready-to-use, monocomponent and bicomponent. All of them, with excellent technical performance, create pavements and vertical surfaces that are very durable over time.
We also have specialized microcement cleaners (Ecoclean) and maintenance waxes (Ceraciment) to prolong the good condition of our coatings. Here are the microcements we manufacture for professionals in Toronto.
Microbase, the traditional preparation microcement
Microbase is the original microcement preparation for our one-component (Evoluttion) and two-component (Sttandad ) cement-based microcements. A very resistant and durable coating that works equally well on floors and walls. L, XL and XXL are its three granulometries.
Microfino, cement-based microcement for walls
Walls and other non-trafficable surfaces cannot be understood without Microfino, the cement-based microcement with a perfect finish. This product is available as a single-component (Evoluttion) and two-component (Sttandard) product.
Its excellent mechanical and chemical resistance has led some applicators to even use it as a microcement finish for flooring. Aesthetically, it is distinguished by its marked water effect. It is available in granulometries XS, S and M.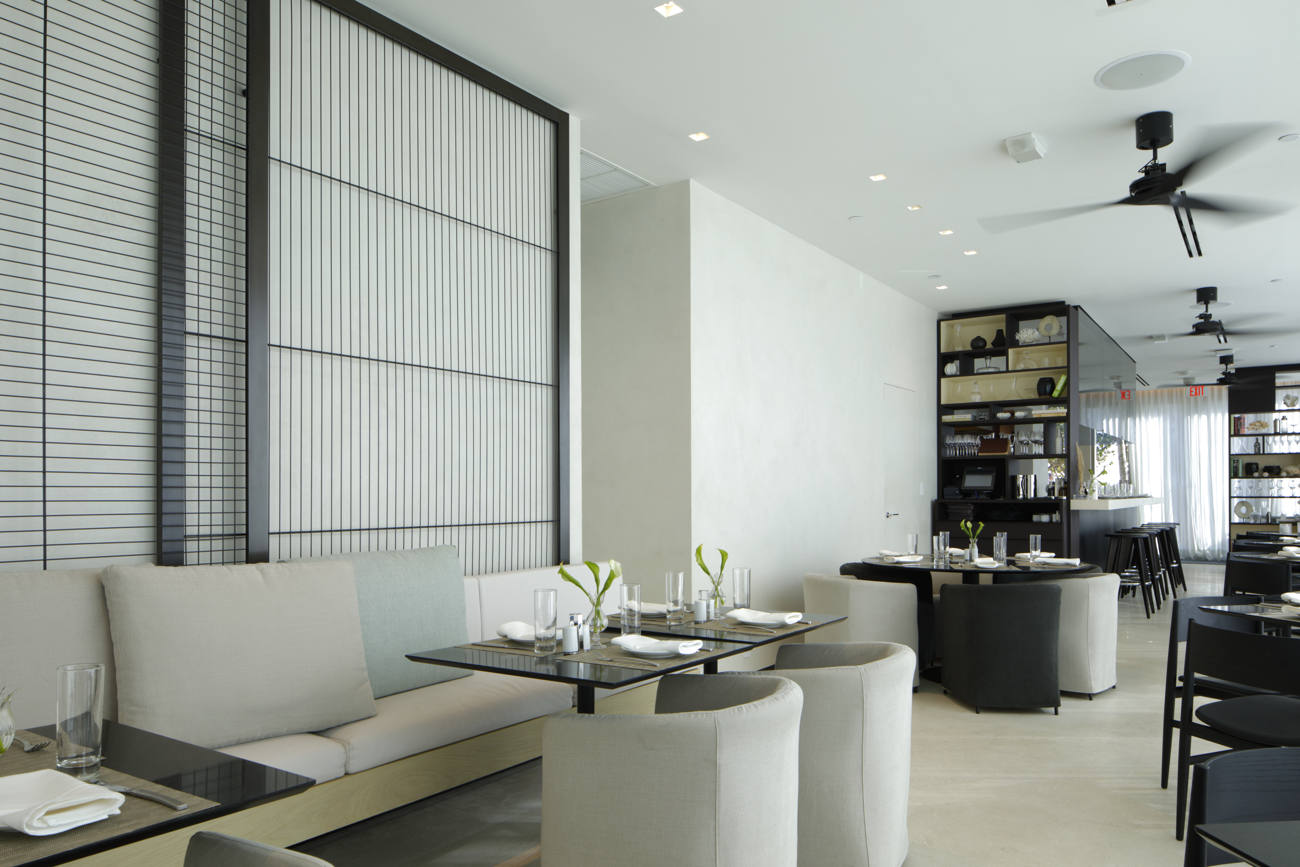 Microdeck, cement-based microcement for floors
Microdeck is a one-component (Evoluttion) and two-component (Sttandad ) cement-based microcement used as a floor finish. Both in interiors and exteriors. It stands out for its very good resistance to wear due to abrasion and high traffic. In addition, it gives the substrate a non-slip finish.
It can also be used without problems on vertical surfaces if a more rustic finish is sought. But its main difference with respect to other products is that it can be applied with the "fresco on fresco" technique. M and L are its two granulometries.
Atlanttic, cement-based microcement for swimming pools
The latest technology made microcement, that is Atlanttic. A cement-based microcement and two-component that has been formulated to coat surfaces in contact with water such as ponds, fountains and swimming pools.
The particularity of this product is its versatility, since it can be used in the area around the pool as edges and crown but also in the pool basin. While in the first field of application it provides a non-slip and waterproof finish, in the second it guarantees excellent resistance to immersion. XL and M are its granulometries.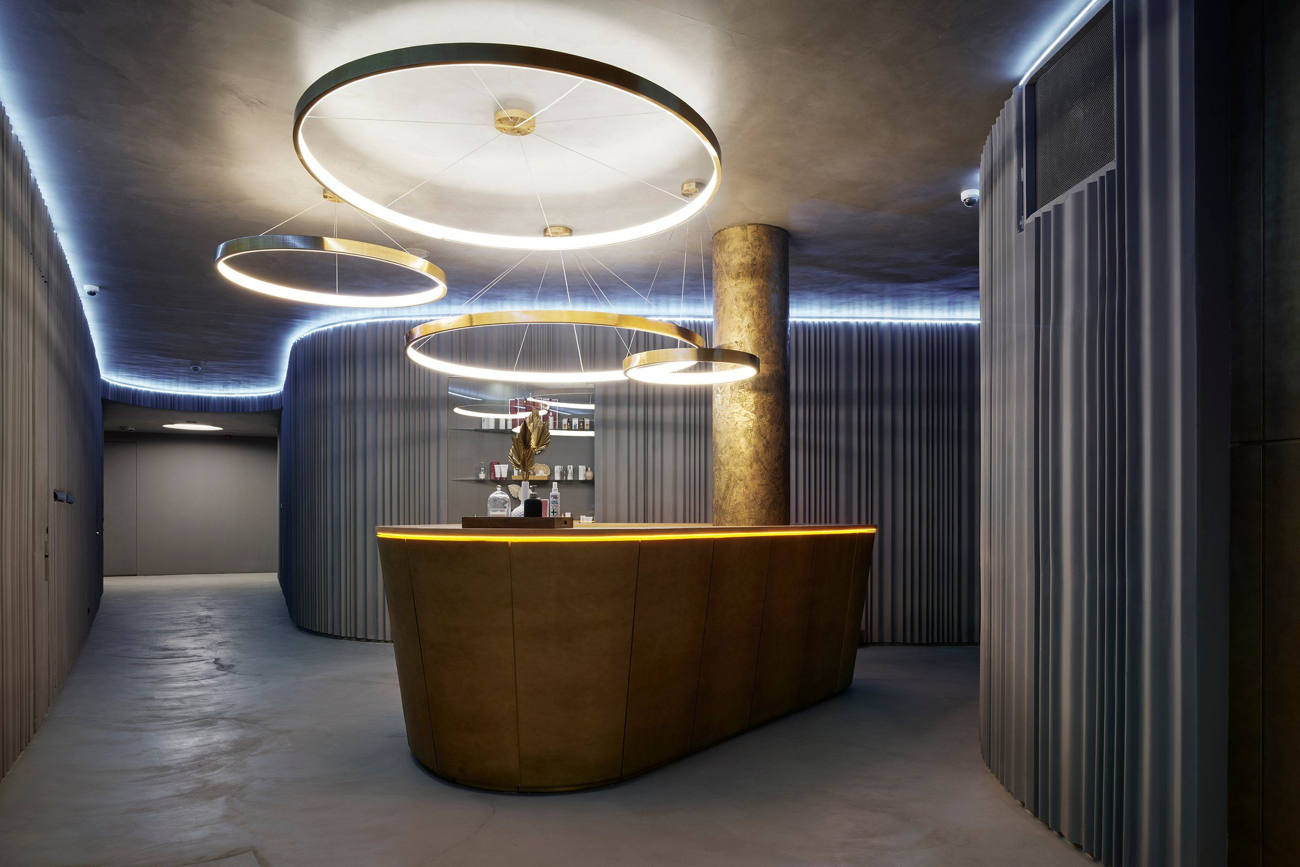 Microstone, the non-slip microcement for exteriors
Cement-based and two-component, Sttandard Microstone has been designed as an outdoor microcement. The thickness of its aggregate provides greater resistance and also offers non-slip finishes without being sealed.
A product to be taken into account for its high resistance to UV rays, without discoloration or degradation of the pigment tone. L and XL are the two granulometries in which this microcement is available.
Efectto Quartz, ready-to-use microcement
Highly decorative finishes simplifying the preparation and application of the material. That is Efectto Quartz, our exclusive line of ready-to-use microcement that does not require fiber mesh. One of the favorite systems for renovating inhabited homes.
Industtrial, epoxy-based microcement
From the combination of aggregates and epoxy resin comes Industtrial, a microcement that multiplies the mechanical strength in interiors making it particularly suitable for high traffic spaces. Offices, warehouses, galleries, etc.
Bathrooms are also another of its main uses, as it is resistant to humidity and offers greater performance with respect to water. Its impermeability is infinitely superior to conventional microcements. It is available in four granulometries.
Natture, lime-based microcement
Natture is a lime-based, two-component microcement that is characterized by its greater hardness and workability. Its minimal shrinkage ensures that the coating does not crack, and the product can also be reworked according to the desired finish.
Four granulometries for different finishes on walls and floors. Tadelakt, stucco or tadelakt effect are just some of them. A microcement of natural beauty for interior and exterior use.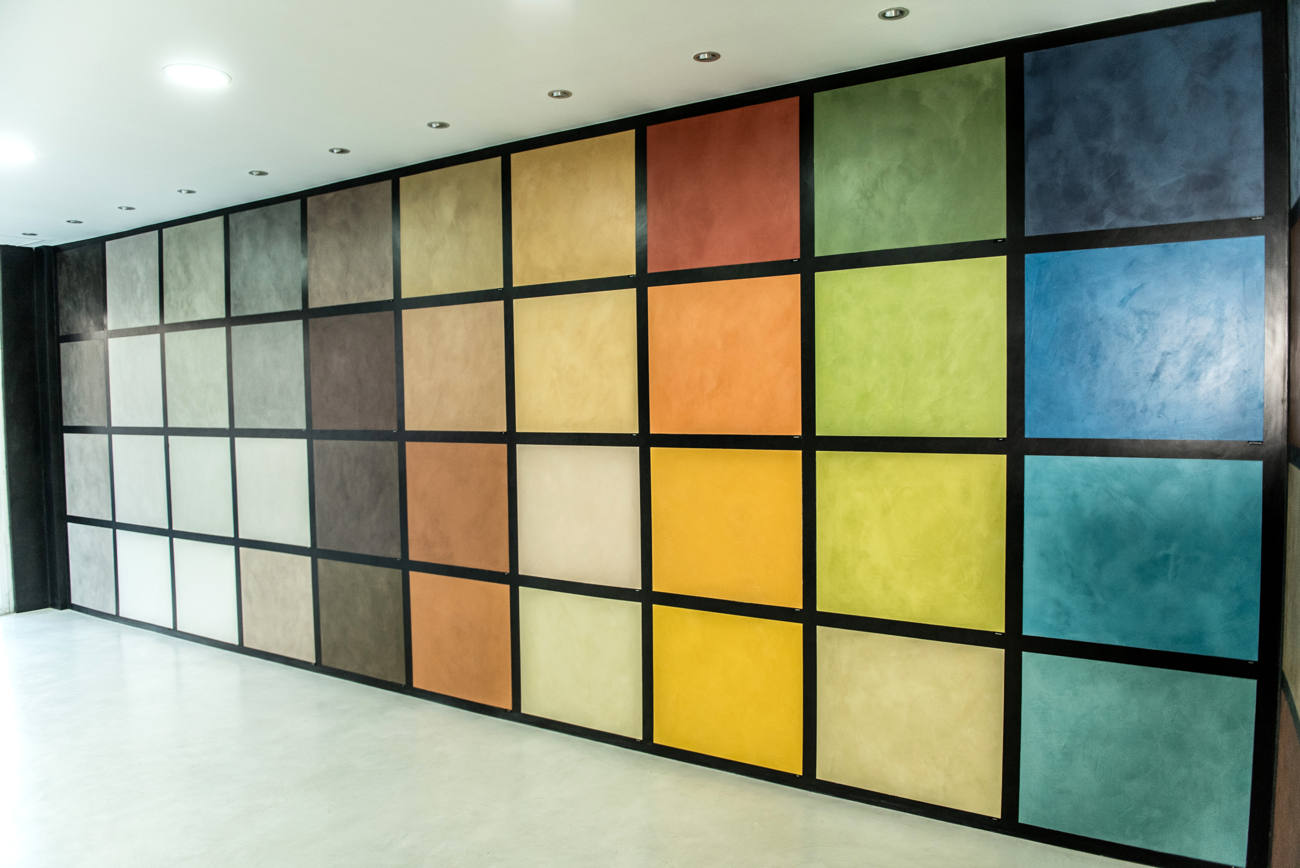 Primers and protective sealers for microcement
For each type of support to be coated with our microcement systems we have primers (Primacem line) and protective sealers (Topsealer range). Depending on the space, the resistance to be achieved, the microcement chosen and the desired finish there is a suitable primer and varnish.
Be our microcement partner in Toronto
Do you want to commercialize a product that is in high demand in the market? Join Topciment® and become our microcement partner in Toronto. Ask us for information to learn more about what the process consists of and what are the requirements to be met.
In return we give you the opportunity to belong to a consolidated company, with products known and demanded internationally. Are you up for it?
Smooth cement and other more decorative finishes for floors and walls
If there is something that we guarantee and that we achieve with the application of our coatings is absolute customization. We raise the level of the spaces in which we integrate the microcement in floors and walls.
Innovative decorative solutions by and for the client, adjusting to their tastes and preferences. Highly decorative materials that allow a vast field of application and decorative finishes.
In Topciment® we have specialized in smooth cement in Toronto, but our range of variants is much wider in line with the demands of the sector.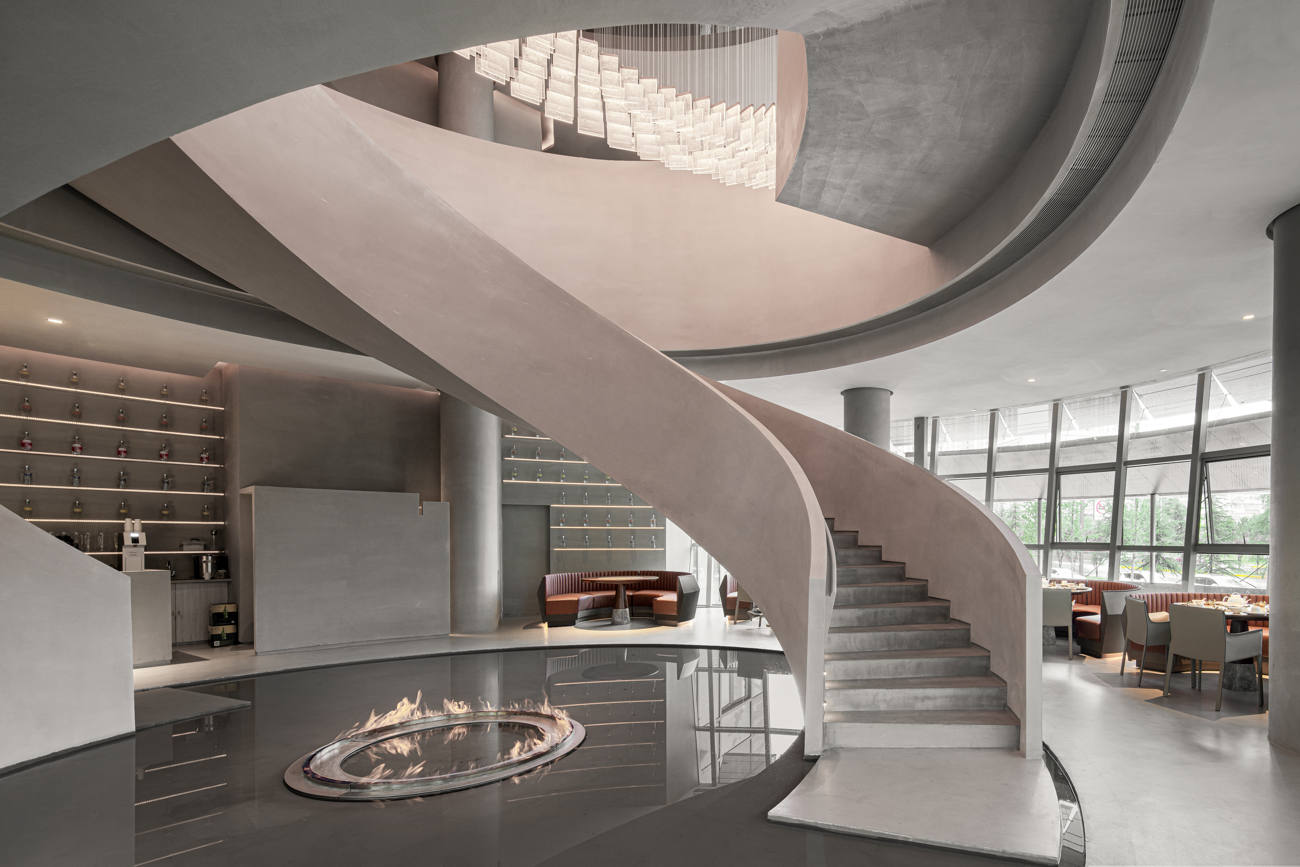 Metal paints
Metallic finishes have become fashionable in recent years in interior decoration. A trend to which we respond in product form with our metallic paints. On the one hand, Pure Mettal, a two-component paint (powdered metal particles + organic hybrid resin). And on the other hand, the ready-to-use paint Classic Mettal.
Rusty paints
The vintage style, although it became fashionable many years ago, continues to be a decorative reference to follow. An alternative that we also satisfy thanks to the use of Mettal Activator, a rust accelerator that turns our metallic paints into rusty paints instantly.
Tiles paints
Emottion is the name of our exclusive tile paint, an excellent and effective solution for renovating old tiles in bathrooms and kitchens. It does not require priming, is fast drying, tolerates running water very well and does not yellow when exposed to UV light.
Glazes
Elitte is our line of highly decorative glazes offering metallic and glitter effect finishes. The results leave no one indifferent.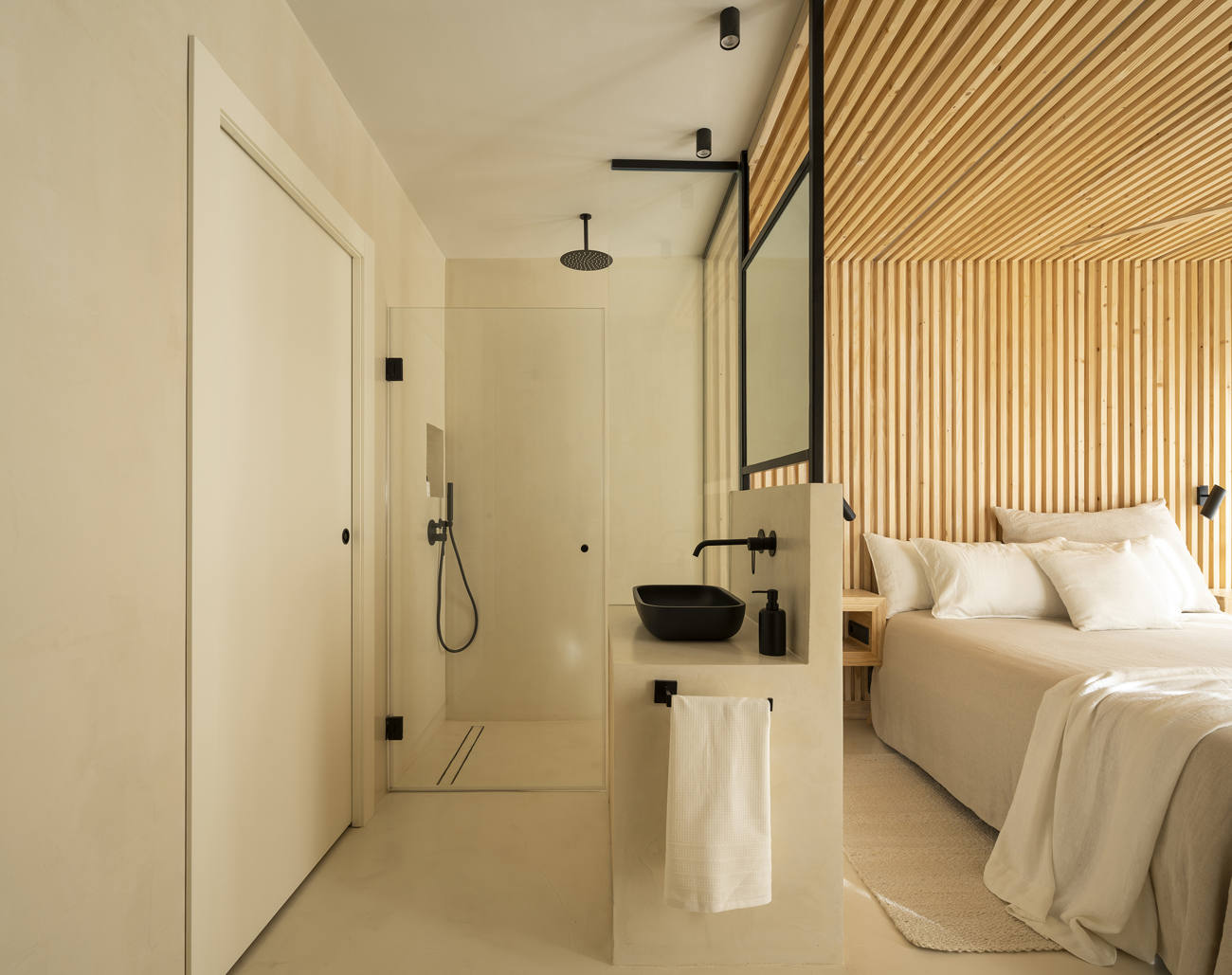 Stamped concrete
In our eagerness to reinvent ourselves and improve, updating our coatings catalog is indispensable. That is why we have integrated a complete line of printed concrete products. We manufacture molds, outdoor stable pigments, decorative and repair mortars, release agents, varnishes and much more.
Quote for your microcement reform in Toronto
There are many factors to consider when determining how much a microcement renovation in Toronto is worth. Because no two projects are the same. The square footage of the surface, the complexity of the application, whether the substrate needs to be repaired before applying microcement, as well as the number of applicators required are just a few.
Despite manufacturing high-end coatings, at Topciment® we guarantee competitive rates. We study your case to the smallest detail and offer you a no obligation quote for your microcement renovation in Toronto. Tell us more about your project and let's start making it happen as soon as possible.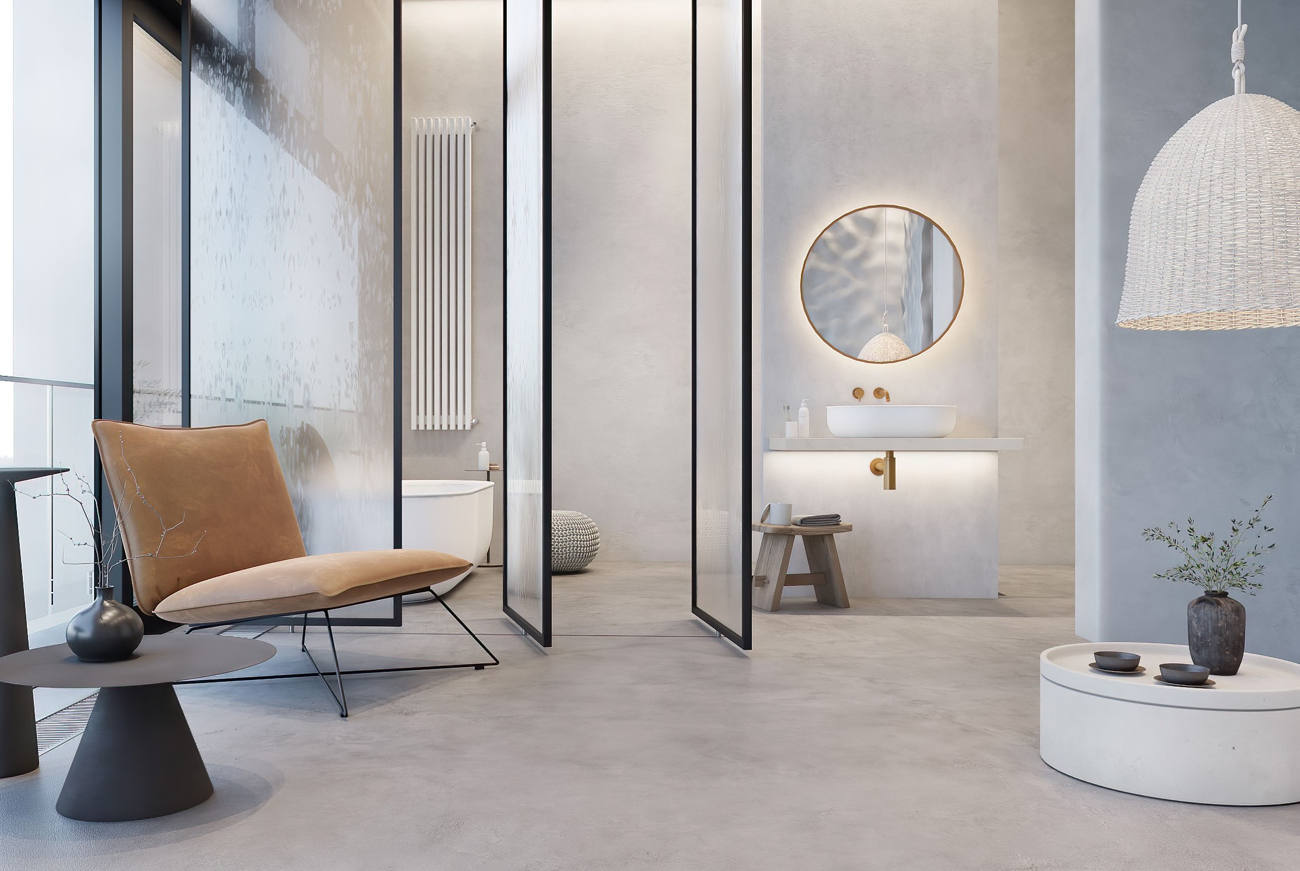 Talk with an expert
Do you need us to contact you? Fill out this form and one of our experts will call or write you as soon as possible.