Microcement in Victoria - Prestigious cement coating for all surfaces
Since 2005 in Topciment® we started our path towards specialisation as a microcement company with the aim of providing great decorative solutions for floors, walls and all kinds of surfaces. We work daily in order to guarantee constant improvement, only in this way we ensure our continuous progress to offer unequalled products and services.
Over time we have built up a wide network of distributors all over the world. We have a global presence in cities as well known as London, New York, Paris, Shanghai, Sydney, Vancouver, Rome, Madrid and many more. We don't lose sight of where we have come from and how we got here, we recognise that one of the factors in achieving our goals has been our hard work, but also the trust placed in us that continues to this day.
Our method for getting them to bet on us? Simple, we have irrefutable proof that by working with us, success is just another step along the way. For this we have distinguished certificates such as the ISO 9001:2015 quality certificate, which recognises the great professionalism of our company as designers, manufacturers and sellers of microcement and other decorative alternatives.
We have applied the law of effort from minute one and we are grateful to be one of the first options in the decorative sector. More and more different professional profiles have found in us the answer to their projects, from architects to interior designers, construction companies, designers and individuals.
We have highly qualified and experienced professionals who are responsible for our outstanding results. From our workers in the laboratory to the last applicator. A whole process that works like a gear, where everything fits together perfectly and gives rise to continuous progress. All of this, together with our strong investment in state-of-the-art facilities and technologies, has led us to be recognised with the Innovative SME seal, a title that extols our business and professional value.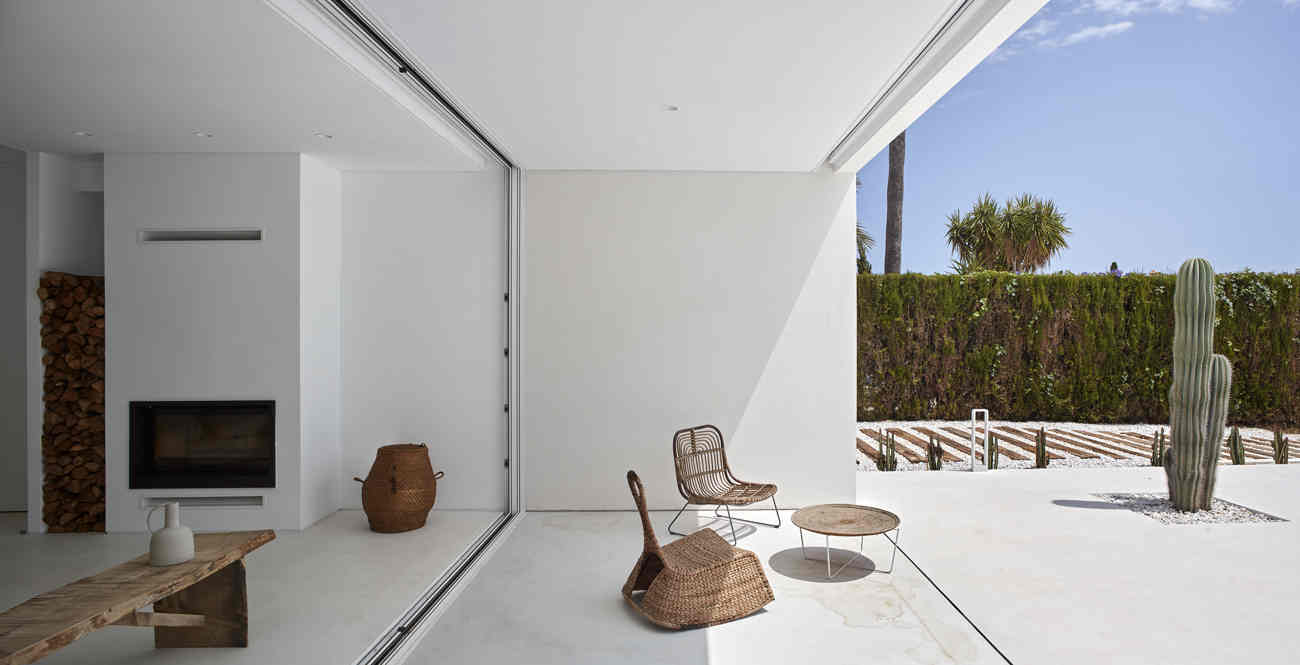 Microcement, what is it? The best choice for renovation
If you ask any decoration professional which is the most highly valued covering in recent years, the first option that will come to mind will be microcement. Its popularity and high demand speaks for itself, being a product capable of providing solutions for any environment, space or surface.
Basically, we know that it is a material composed of cement, additives, resins and natural pigments, but of course, although it may seem simple, the difference lies in its high properties.
A thin coating, between 2/3 mm thick, with great adherence, which adapts to any support or material: plaster, tiles, plasterboard, tiles, ceramics, brick, stone, terrazzo, concrete, marble, metal, etc. With its great primer on the surface we get that it is applied directly on the original material, what does this mean? By not having to remove it, we avoid having to generate a building site process and with this we also say goodbye to rubble, achieving faster, simpler and more effective processes.
Thanks to its light weight, it can be applied to any surface without affecting the balance of the structure. This property gives us great freedom to work with microcement in all kinds of environments such as: walls, floors, ceilings, stairs, furniture, swimming pools, bathrooms, kitchens, terraces, etc. Such is its ease of application and accurate quality, that its use has been extended to all kinds of decorative projects, offering successful results in all of them: restaurants, hotels, residential areas, industries, shops, offices, supermarkets, kindergartens, etc.
It also stands out for its impressive properties in terms of mechanical and chemical resistance, making microcement a decorative coating applicable in both exterior and interior environments, and its condition is maintained in perfect condition over time.
We have earned the name of microcement professionals in Victoria
Experience and learning teaches you that there is always room for improvement. Although we are one of the most internationally recognised microcement companies, we are not satisfied and we continue to encourage continuous improvement. To achieve this, it is not enough just to have a good product, it is necessary that everything that surrounds us is polished and perfected, in order to guarantee maximum customer satisfaction.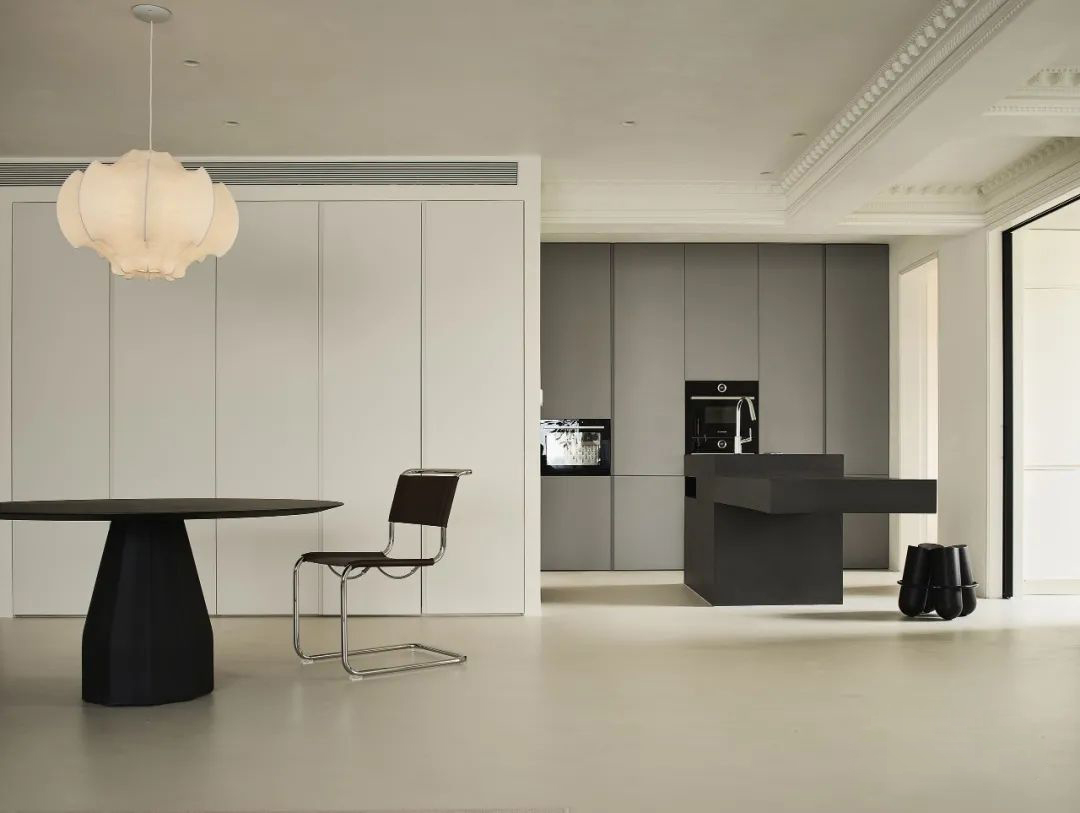 ISO 9001
We have experienced in our own flesh how, with the law of maximum effort, everything pays off in the end. Our relentless work to achieve better and better quality products and services has led us to be recognised with the ISO 9001:2015 certificate, a prestigious quality seal, which few companies have and which values our great potential as professionals in the design, manufacture and sale of microcement.
Innovative SME
Another key aspect to promote constant evolution is investment in R+D+I. Our installations and machinery are technologically avant-garde. All of this has led us to be awarded the Innovative SME seal, which raises our value as a company, recognising our professional and business trajectory.
Technical advice
One of our greatest merits is the service we provide to our clients and collaborators. Our highly qualified experts can be contacted at any time and will take care of each case in detail to provide the best individual solutions.
Learn about the qualities of microcement that everyone is calling for
The progress that microcement is making as the best alternative for decoration is impressive to say the least. Professionals have seen in this cladding a product that provides an answer to all situations and the results are of the highest performance. The satisfaction that is being experienced is complete and it is not surprising, as the benefits of microcement are worthy of being appreciated. Do you want to know them?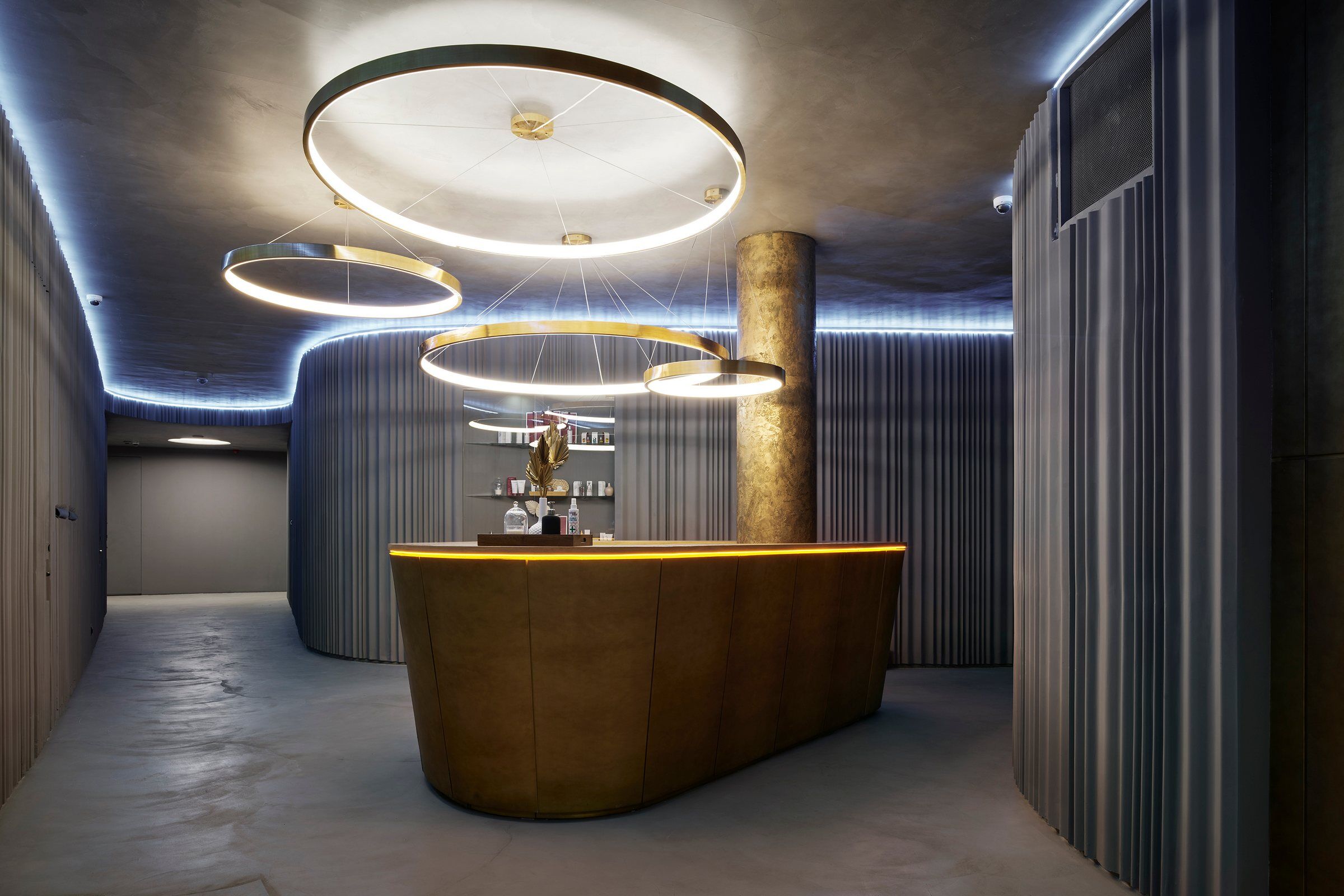 Moisture? We're not worried
A must for a city like Victoria is to have products that offer excellent moisture resistance. In our case, our microcement innately guarantees fantastic strengths in high humidity environments, a property that can be potentially enhanced by the application of sealants or varnishes that will make the microcement almost impermeable.
The definition of resistance
Its resistance does not stop there. If this product is known for anything, it is for the quality of its results, both in the moment and in the long term. It is resistant to abrasion, foot traffic, UV light, temperature changes, scratches and knocks. All this gives it exceptional durability.
Non-slip finish, no more slips.
Safety first. One of our priorities is to sell a product that offers the best possible conditions wherever it is applied, so we have created a non-slip finish coating to ensure the safety of pedestrians, especially in environments such as industries, hospitals, kitchens, bathrooms and swimming pools, where an accident can be fatal.
Sophisticated continuous surfaces
Elegance is our faithful companion in every project, and this is due to the luxurious finishes we provide with our seamless product that generates continuous surfaces of great decorative value. In addition to this, there is also improved hygiene, as dust accumulation in the grooves is prevented and the substrate is kept cleaner.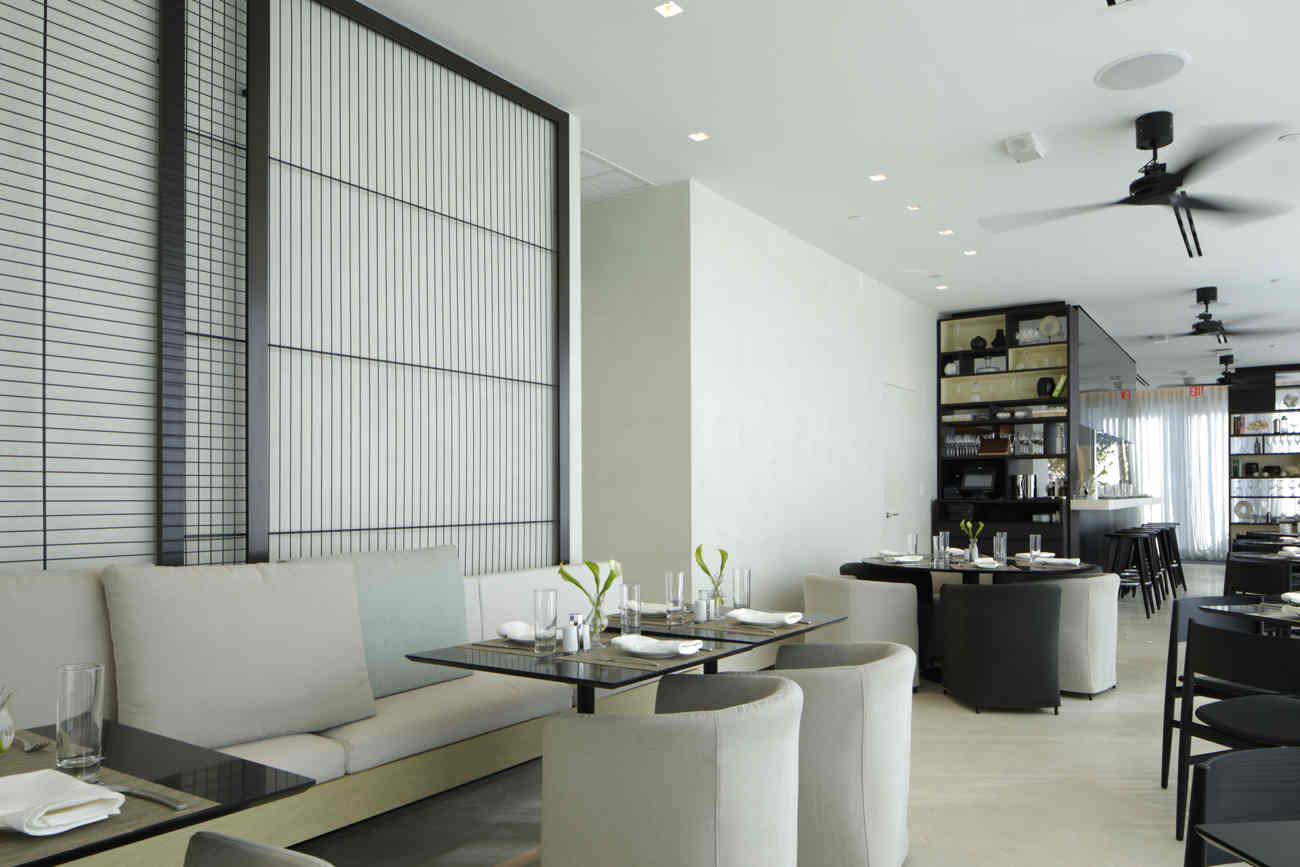 Pure customisation
Personalisation is the key to satisfaction. A motto that we have engraved in our hearts and by which we always work to guarantee tailor-made results for each project. To this end, we have different microcement systems, each with very specific properties, which respond to all the demands that arise on a daily basis. As well as our varied range of colours, so that your project looks just as you had imagined it.
Fast, effective and debris-free.
One of its most valued properties. Thanks to its fantastic adhesion, it does not resist any substrate, which allows for fast, work-free and rubble-free processes. A characteristic that makes microcement the most suitable product for the renovation of already inhabited houses.
Detailed training with our microcement course
With almost 20 years of experience as a company specialising in microcement, knowledge and experience have become two fundamental elements for professional development, making us true masters of decorative cladding. A knowledge that we wanted to share with the rest of professionals through a microcement course that is aimed at both beginners and veterans who want to expand their knowledge or polish their techniques.
The courses are given by experienced microcement professionals who are up to date with all the latest news in the sector and who will teach different techniques, tips and knowledge, in order to improve the individual level of each applicator.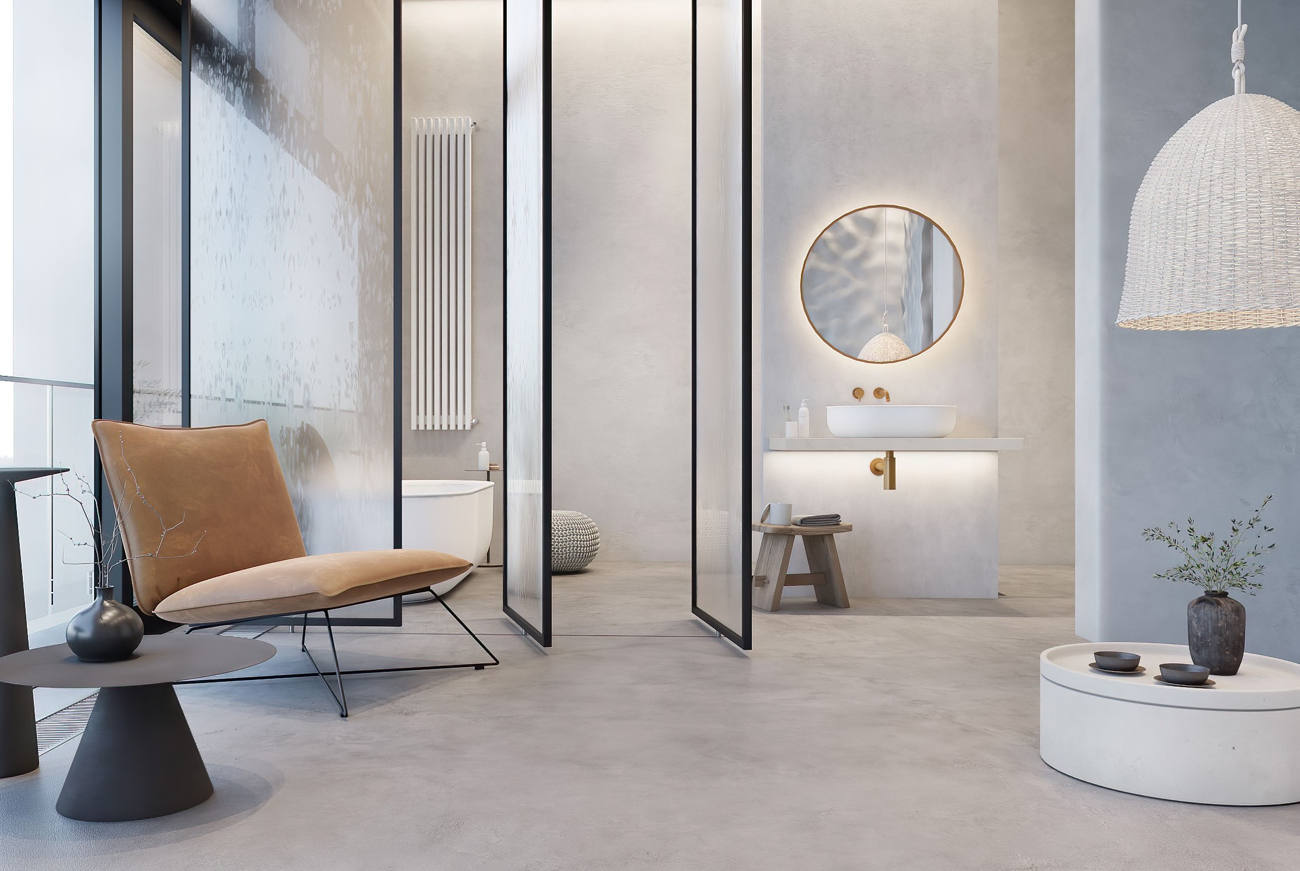 Get yours! We offer highly customisable microcements in Victoria
We offer customisation of results in all their splendour with our wide and varied range of microcements that adapt to the most demanding situations with their different properties.
The finishes will stand out for their uniqueness by guaranteeing a tailor-made appearance that responds functionally to the needs of each environment. Below we show you our different lines of microcement, as well as their characteristics and functionalities
Microbase
The Microbase line is the most traditionally manufactured cement-based microcement and is available in both single-component (Evoluttion) and two-component (Sttandard ) versions. This coating is usually used beforehand in the first steps of the installation as a preparatory microcement, thus guaranteeing a more stable, resistant and durable result. Its use has also been extended to be used as a finishing microcement, as it allows access to results with an interesting texture and rustic effect. This product is available in the following granulometries: L, XL and XXL.
Microfine
This finishing microcement is designed for the coating of non-trafficable surfaces such as walls or ceilings due to its fine grain. It is available in single-component (Evoluttion) and two-component (Sttandard) versions. Despite its thinness, this product offers incredible chemical and mechanical resistance, which has led more and more professionals to use Microfino as a floor coating as well. This decorative coating is available in the grain sizes XS, S and M.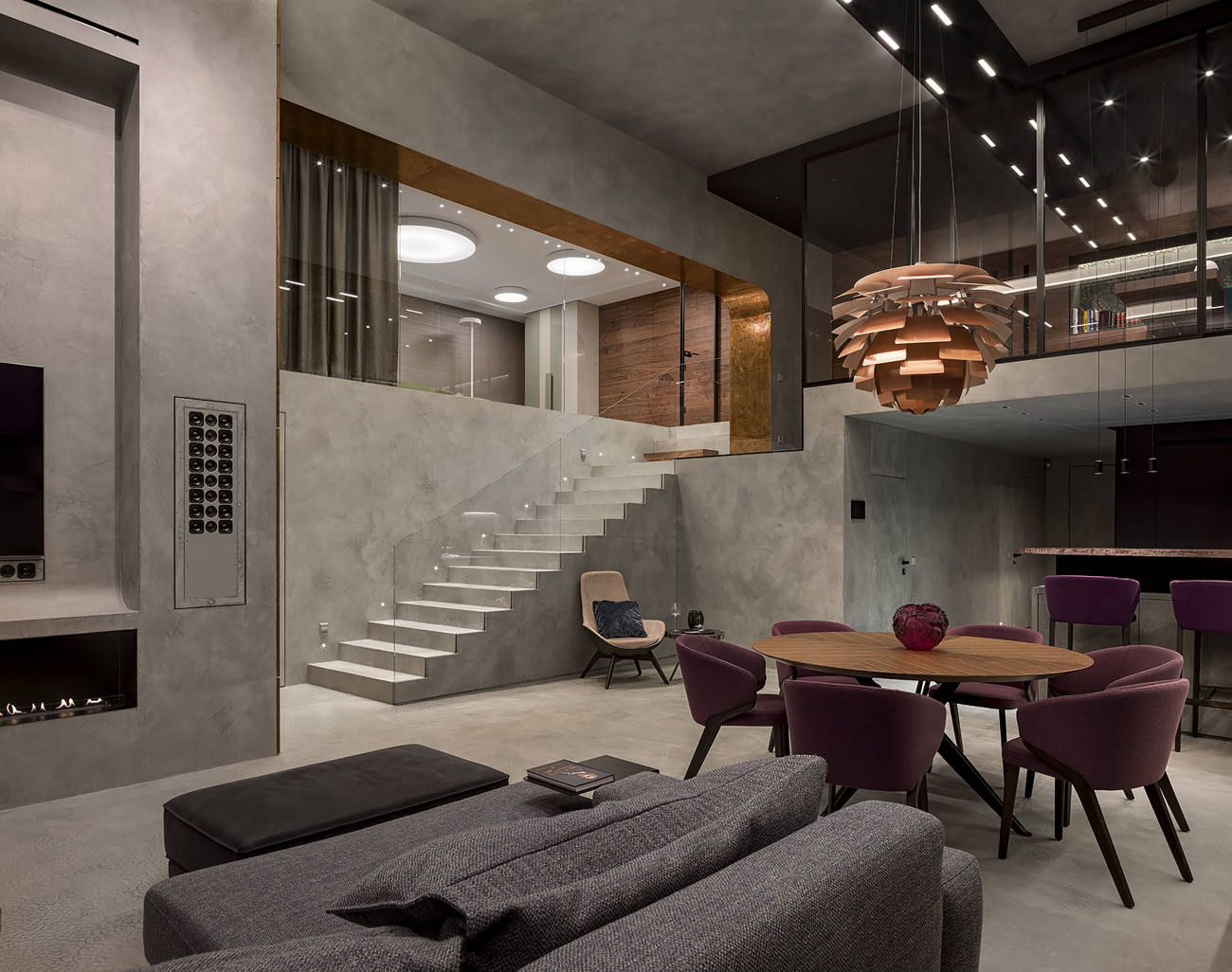 Microdeck
The Microdeck line is our other alternative as a finishing microcement, but in this case intended for use on floors and walkways. This coating is available in single-component (Evoluttion) and two-component (Sttandard ). It stands out for its high resistance to abrasion and pedestrian traffic, as well as for its particular anti-slip character, making it the ideal material for floor covering. This product is now available in granulometries M and L.
Microstone
Microstone decorative cladding is the microcement designed for the remodelling of outdoor areas such as gardens or terraces. It offers a spectacular natural stone appearance that blends in perfectly with its surroundings, in addition to its anti-slip finish and abrasion resistance properties, two fundamental characteristics for the covering of outdoor surfaces. Microcement is available in L and XL granulometries.
Atlanttic Aquaciment®
Our exclusive Atlanttic Aquaciment® microcement line is the specialised product for the coating of surfaces in rooms with high ambient humidity. This waterproof material increases its resistance when it comes into contact with water, which activates its properties and also improves its anti-slip properties.
It offers highly decorative finishes in light tones, creating spaces of great elegance and sophistication. This product is available in XXL and XL granulometries.
Industtrial
We present Industtrial, our resistant line of microcement made from epoxy resin and aggregates, and created for use especially for indoor flooring. It is a coating with high resistance to pedestrian traffic and abrasion, specialised in withstanding strong pressures on it, such as heavy machinery, vehicles, merchandise, etc.
Its aesthetics stand out for offering up to 16 different colours and 4 grain sizes: Industtrial XL, Industtrial Base, Industtrial Medium and Industtrial Smooth.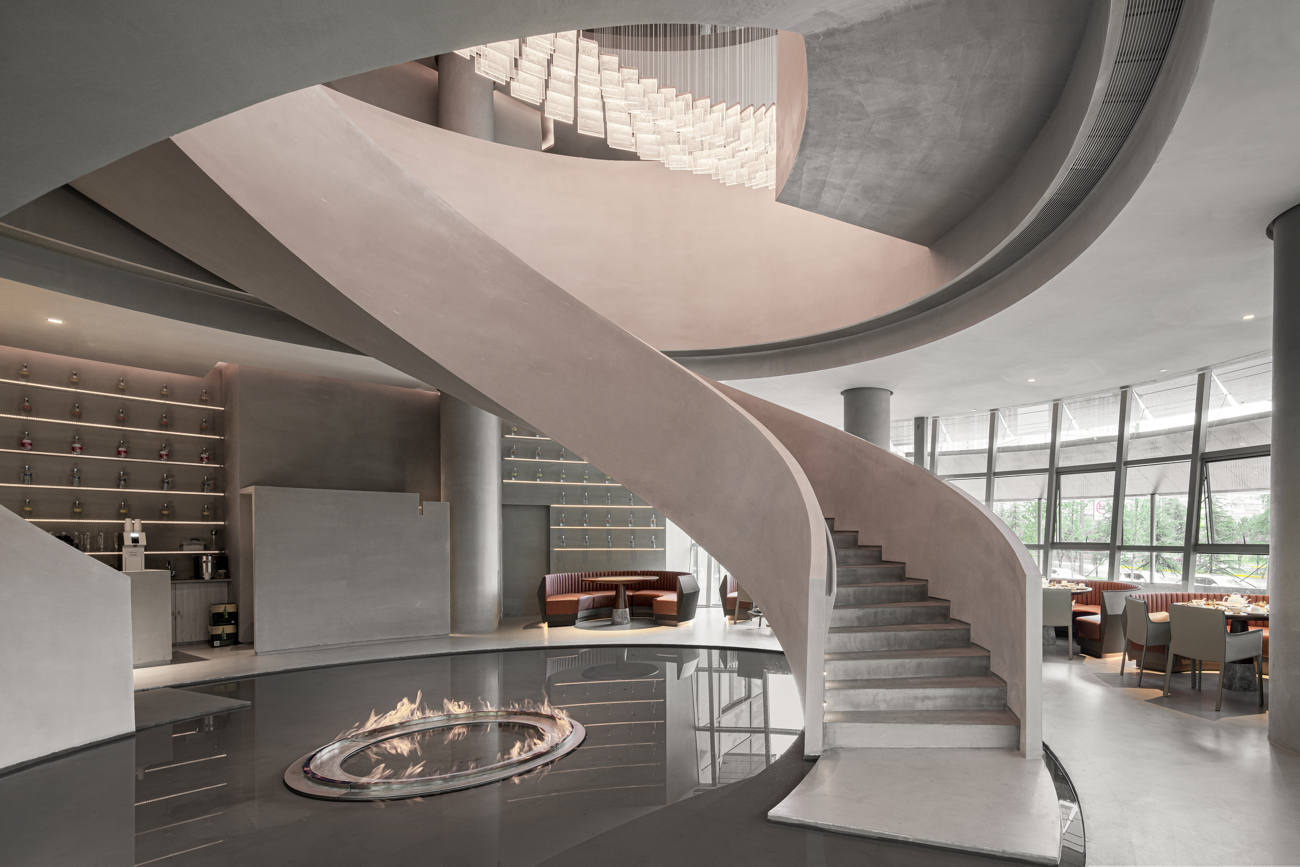 Efectto Quartz
Efectto Quartz represents our unique line of ready-to-use microcement, which is free of cements that can cause future shrinkage or cracking of the surface. A material that offers a better workability to the applicator, reducing installation times and makes. A product designed for the remodelling of houses already inhabited, due to its simplicity and speed.
Natture
Our new line of lime microcement, Natture, is our coating with which to give rooms a distinguished and elegant appearance. Its results are similar to those of tadelakt cladding, but with greater mechanical and chemical resistance and durability of the surfaces.
The rooms look more attractive and exclusive, rescuing the popular decorative style of Marrakech, to create innovative spaces. This product is available in XL, L, M and S sizes.
Change of scenery! Renew your microcement walls and floors in Victoria
In microcement we find a fantastic product that can be applied on all kinds of surfaces, both walkable and non-walkable. In the case of floors, this coating offers one of the most demanded continuous finishes in decoration, as it can be applied in exteriors and interiors, as well as in kitchens, bathrooms, terraces, swimming pools, industrial surfaces... It is really easy to clean, as is its maintenance, which by simply using water and neutral pH soap, the finish will look great over time.
The same goes for walls. Its use is not limited by the substrate and, in addition, wherever it is applied, it will provide better resistance and durability. Its light weight greatly facilitates the application as well as its effectiveness, avoiding damage to the infrastructure where it has been applied.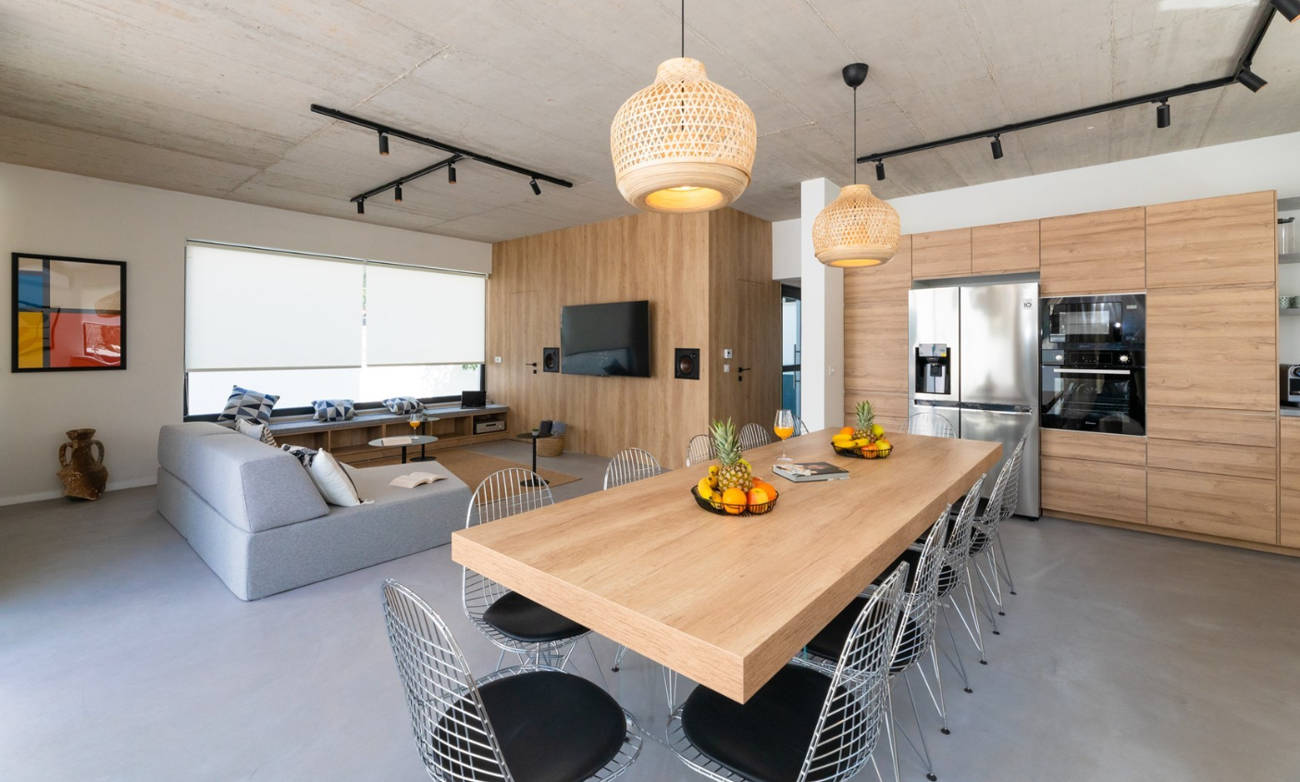 No limits, we offer much more of microcement
Printed concrete
This cladding stands out from the rest by providing us with a product that represents the ultimate symbiosis between functionality and aesthetics. This decorative material is composed of binder, water, some additives and aggregates, and stands out for its great resistance and durability.
Its most special feature is its design process. When the concrete is fresh, different moulds can be applied to it in such a way as to generate different textures and designs, even imitating other materials such as: wood, brick, cement, paving stones, slate and tiles.
Mettal Classic Paint and Mettal Pure Coating
With our Mettal product range, the professional has the ability to create attractive, elegant ambiences with a striking metallic effect. With both Classic Mettal paint and Pure Mettal coating, the surfaces will stand out with their distinguished shine, giving the rooms a more individual appearance.
If you prefer, you can play with the design of the material by using our rust activator Mettal Activator, with which you can create a curious rust effect that recreates spaces with an industrial touch.
Elitte
Elitte is our amazing line of metallic glazes to achieve multi-purpose results applicable to any surface: walkable, non-walkable, exterior and interior. A product that offers the opportunity to obtain two different finishes: metallic effect (Glaze) and glitter (Glitter).
Emottion
Introducing the impressive line of ready-to-use tile paint, Emottion. A product that is resistant to running water, UV rays, scratches and stains, all this, together with its high drying speed, makes it suitable for both exterior and interior applications.
It was originally intended for use on tiles, but over time it has been found to be equally effective on other materials such as: wood, metal, cement, plaster, microcement and plasterboard. Find it available in up to 10 different colours.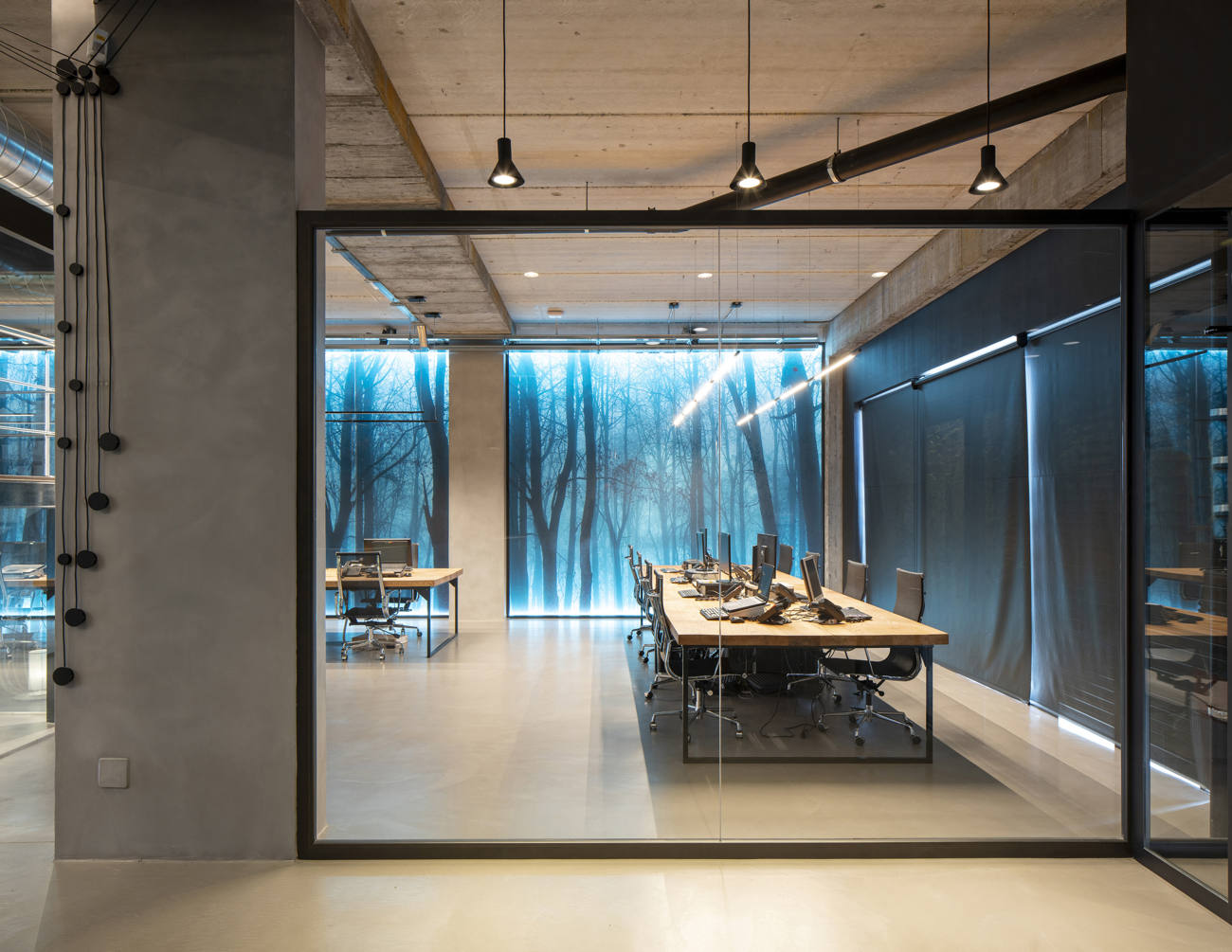 We are in expansion process, be part of it
We came to Victoria with a firm purpose, to bring all our experience and professionalism in order to raise the microcement sector to a higher level, providing a high performance product that will respond to all kinds of projects in which specialists want to use it.
We have a wide network of distributors around the world, however, we are not satisfied, we want to expand our borders and therefore we advise you, take advantage of this opportunity and let's grow together.
Collaborating with Topciment means taking a step towards the search for perfection, providing advanced microcements that guarantee maximum customer satisfaction. Find out more by filling in the questionnaire below, and our experts will send you all the relevant information.
Let's make it happen! Let's talk about your project
So what else is there to think about? From our side we guarantee the highest professionalism and for sure sublime results. Success will be in our hands and the results will be the proof of it.
A process in which we will make you feel accompanied at all times, as you can count on us whenever you need it.
If you want to know more about us, fill in the form below and our experts will contact you via email or telephone.