Microcement on walls: everything you need to know about its use.
Microcement is a decorative coating that has become popular due to its massive use as continuous flooring in private homes as well as in large premises and shops. Its versatility in terms of finishes, colours and textures, as well as its functionality and competitive price, are some of the factors responsible for the boom that this coating has experienced for some time now.
A popularity that is not only limited to floors, as the use of microcement walls has skyrocketed in recent years in both interior and exterior spaces. The fact that microcement on walls is very popular is due to its elegant aesthetics, its durability, its easy cleaning and maintenance and the absence of costly renovations, among many other qualities.
Microcement on walls: all advantages
The fact that microcement on walls has become a trend in decoration and design, especially in interiors, is no coincidence. In fact, microcement is one of the best wall coverings on the market for many reasons.
Whether you decide to use microcement for the walls of a particular room or a whole, you will obtain a long-lasting aesthetic result without unnecessary complex work. Whatever style you want to give your space, microcement walls are the perfect solution.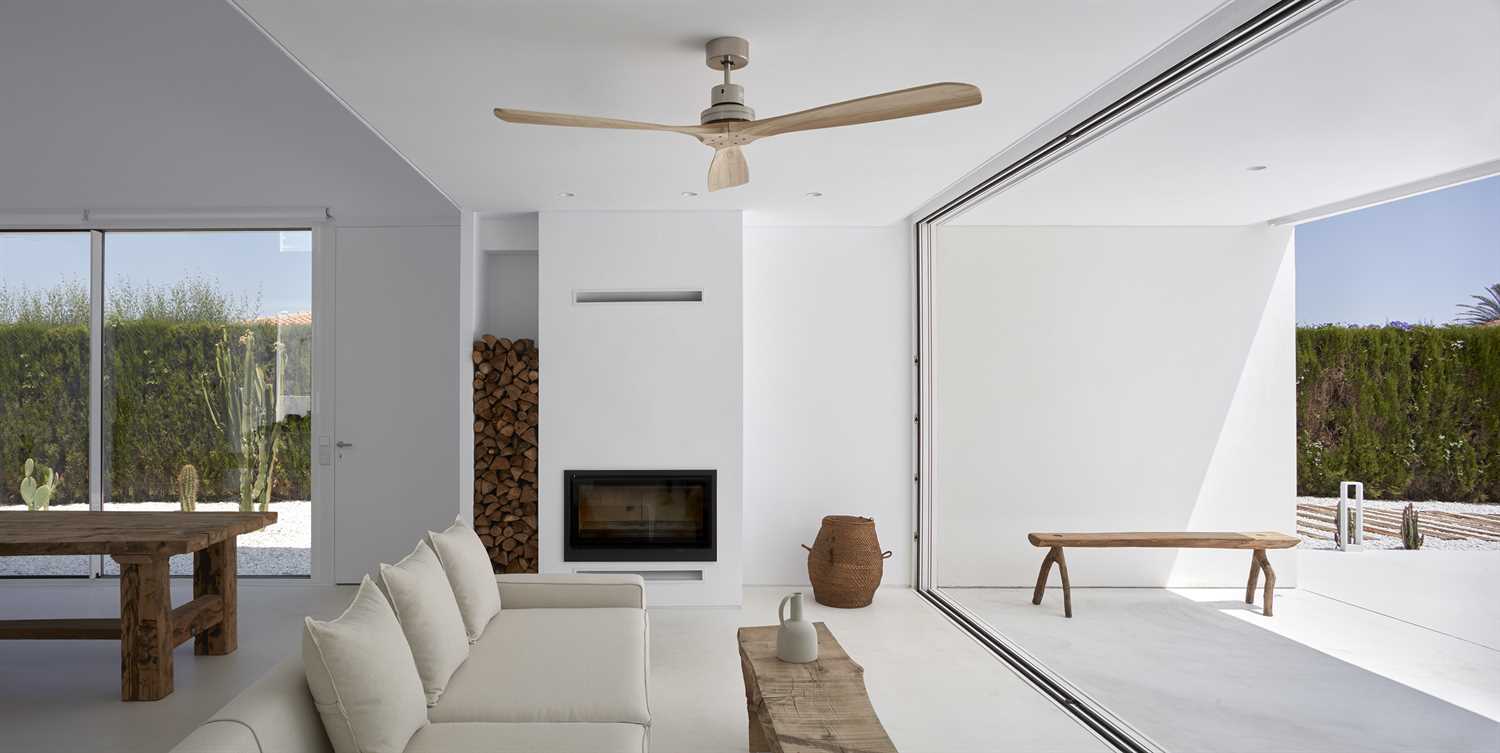 Forget about building work with microcement walls
Undoubtedly, the great added value of using microcement on walls is to escape from the most chaotic part of a conventional renovation: the rubble involved in building work. A factor that inevitably forces the home or premises to be renovated to remain unused for a certain period of time.
A handicap that disappears completely when microcement is applied to walls. Thanks to its thickness of just 3 mm and its compatibility with all types of materials (marble, tiles, stoneware, ceramic, terrazzo, tiles, etc.), it is laid directly on the substrate without having to remove the existing material.
Microcement walls: resistance and durability
Microcement walls offer high resistance to knocks, scratches and chemical products.
Excellent chemical and mechanical resistance proves that microcement is much more than just a decorative coating.
An indication of the enormous potential and durability of this non-cracking wall covering that has spread like wildfire in recent years.
Microcement for interior and exterior walls
Who said that microcement can only be used for walls in interior rooms?
Microcement is a material whose properties are not damaged by exposure to sunlight. This resistance to UV rays, as well as to changes in temperature and humidity, has led to this coating being increasingly in demand as an exterior wall covering.
Take advantage of the impermeability of microcement walls
Microcement walls are impermeable to running water, which is why they are so popular in rooms such as kitchens and bathrooms. In the case of bathrooms, microcement showers are one of the most popular resources.
Almost non-existent cleanliness thanks to microcement for walls
Whoever says they like to spend endless hours cleaning is not telling the truth. Thanks to the absence of joints in microcement for walls, cleaning will not be a problem as fungi or germs will not proliferate. By avoiding the accumulation of dirt, cleaning is practically non-existent. It is enough to use a damp cloth and neutral soap once a week.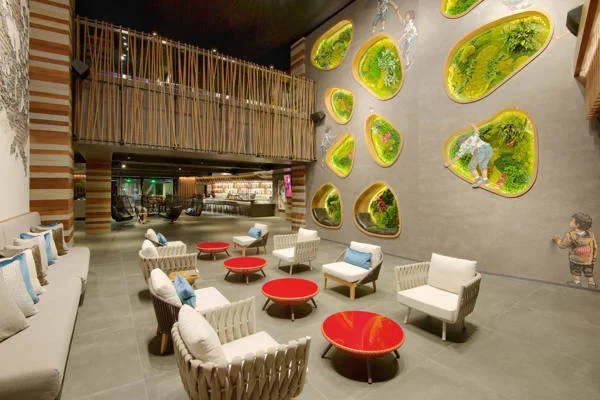 Microcement walls: why they are fashionable
Few materials are capable of imprinting the industrial character that microcement walls achieve. The loft style that emerged in New York and that continues to cause a sensation today is very easy to achieve with microcement walls. That is why they are so fashionable.
An ambience that is quick and easy to achieve and, best of all, lasts for a long time. But the wide palette of microcement colours for walls goes far beyond the characteristic grey of the industrial style. As well as the variety of finishes: gloss, matt, satin, etc. A plurality that has led to the use of microcement for walls being here to stay.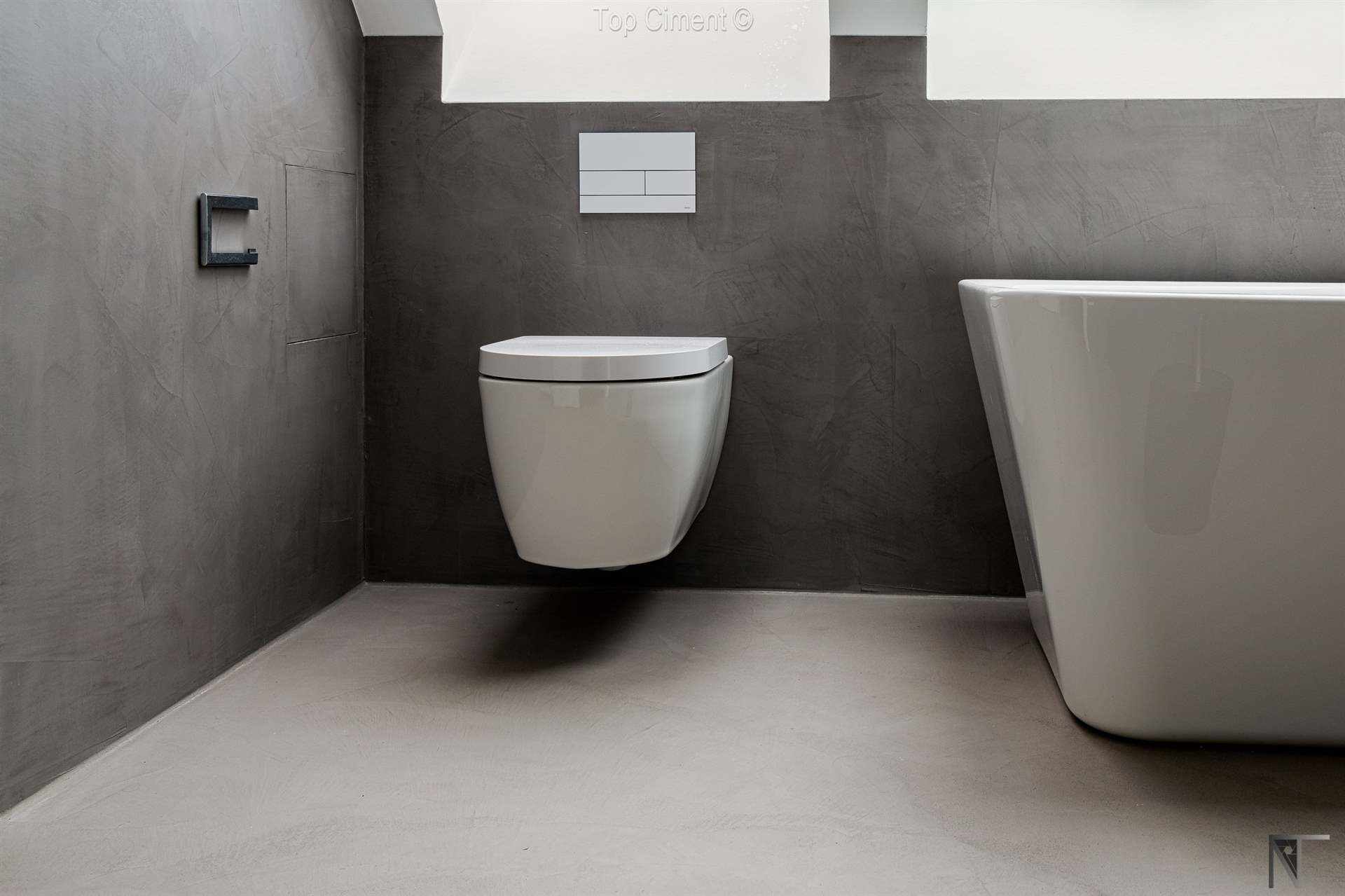 Minimalist, elegant, continuous spaces that provide a greater sense of spaciousness. An aesthetic to which we must add the resistance and durability of microcement on walls. In fact, Topciment's microcement for walls is guaranteed for up to 10 years. Forget about chipping, cracks and damp. What other wall covering can offer the same?
Microcement on kitchen walls: an absolute trend
It is no secret that microcement walls in kitchens are a real decorative trend. The walls of this room require a coating capable of resisting environmental humidity, the chemical and cleaning products used as well as the impacts and knocks to which they are exposed by everyday objects.
Requirements that microcement on kitchen walls more than meets, as well as providing a decorative finish that is aesthetically very attractive. Likewise, microcement walls in kitchens can boast finishes that are impermeable to running water and are impervious to stains and liquids.
However, one of the most important benefits of applying microcement to kitchen walls is undoubtedly that the kitchen will not be unusable while the renovation is being carried out, as no building work or removal of existing materials is necessary.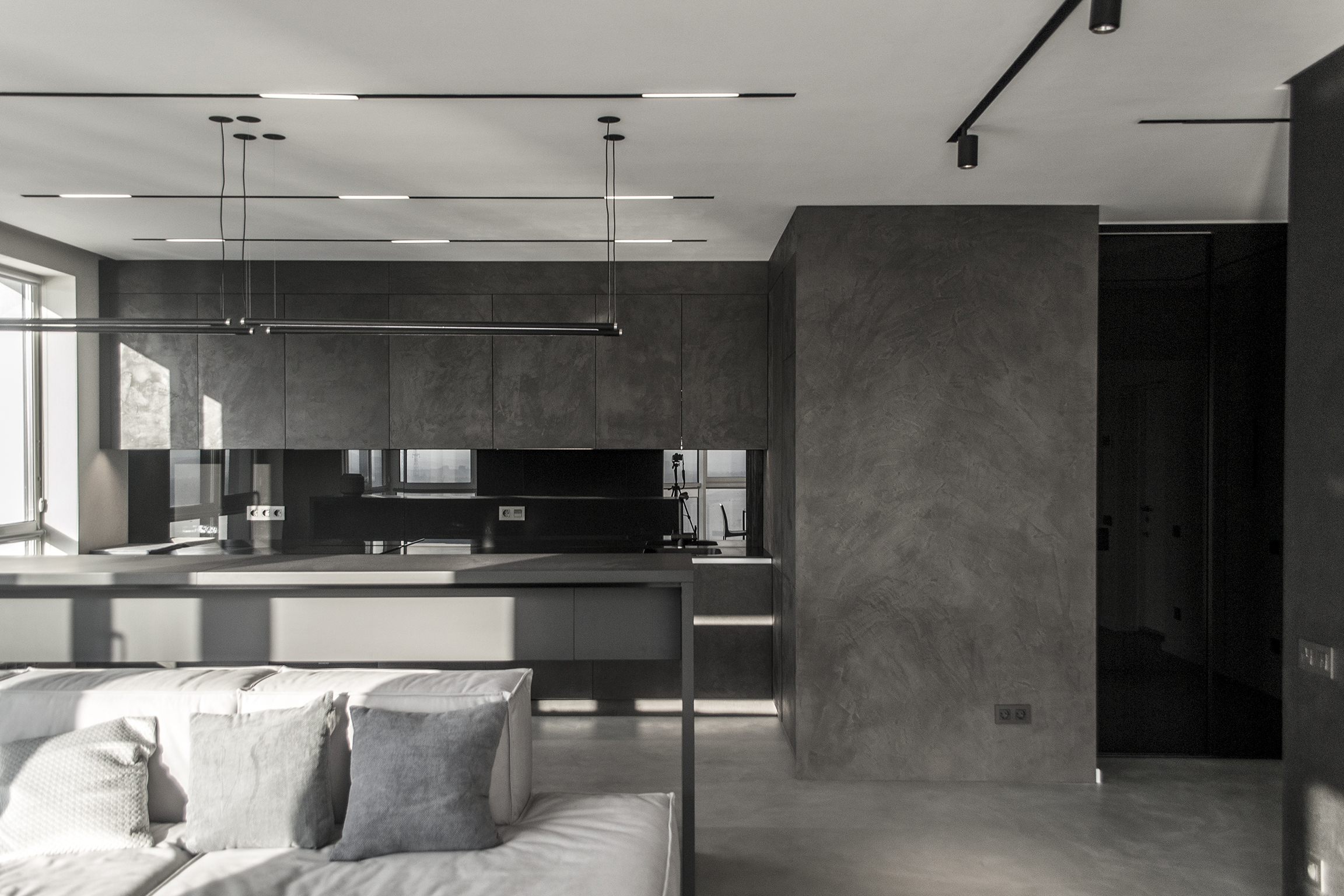 Applying microcement on walls: step-by-step application
To apply microcement on walls, five well-defined steps must be taken into account.
1. Clean the surface before applying microcement on walls.
2. Prime the microcement walls and use a fibreglass mesh.
3. Apply two coats of microcement base for walls.
4. Apply two coats of microcement wall finish.
5. Seal and protect the microcement walls.
If you want to learn more about applying microcement on walls, know which products to use and the drying times you have to respect between each step, visit this page.
How much does it cost to apply microcement on walls? Price 2021
There are several factors that come into play when defining the price of microcement on walls. Firstly, the length of the surface to be covered. The more metres there are, the higher the cost of microcement on walls.
Secondly, it is necessary to analyse the state of the surface of the future microcement walls. If the substrate is in poor condition, the price of applying microcement on walls will be higher as it will be necessary to remove the damaged pieces.
Thirdly, although it is obvious, the quality of the microcement for walls plays an important role. The higher the performance, the more it will cost to put microcement on walls. In this sense, it is important to remember that cheap often ends up being very expensive, so skimping on the quality of the material is not the most advisable thing to do.
Fourthly and lastly, labour costs. Each applicator, depending on their experience, the complexity of the renovation and the microcement to be used, will set one price or another for microcement walls. However, as a general rule, the final cost of applying microcement to walls is between 60 and 100 euros per square metre.
Microfino Microcement, the best for microcement walls
Thanks to its fine-grained texture that is very pleasant and silky to the touch, Microfino microcement is one of the most suitable for microcement walls. A coating that produces a very characteristic watermark effect that embellishes the future wall clad with microcement.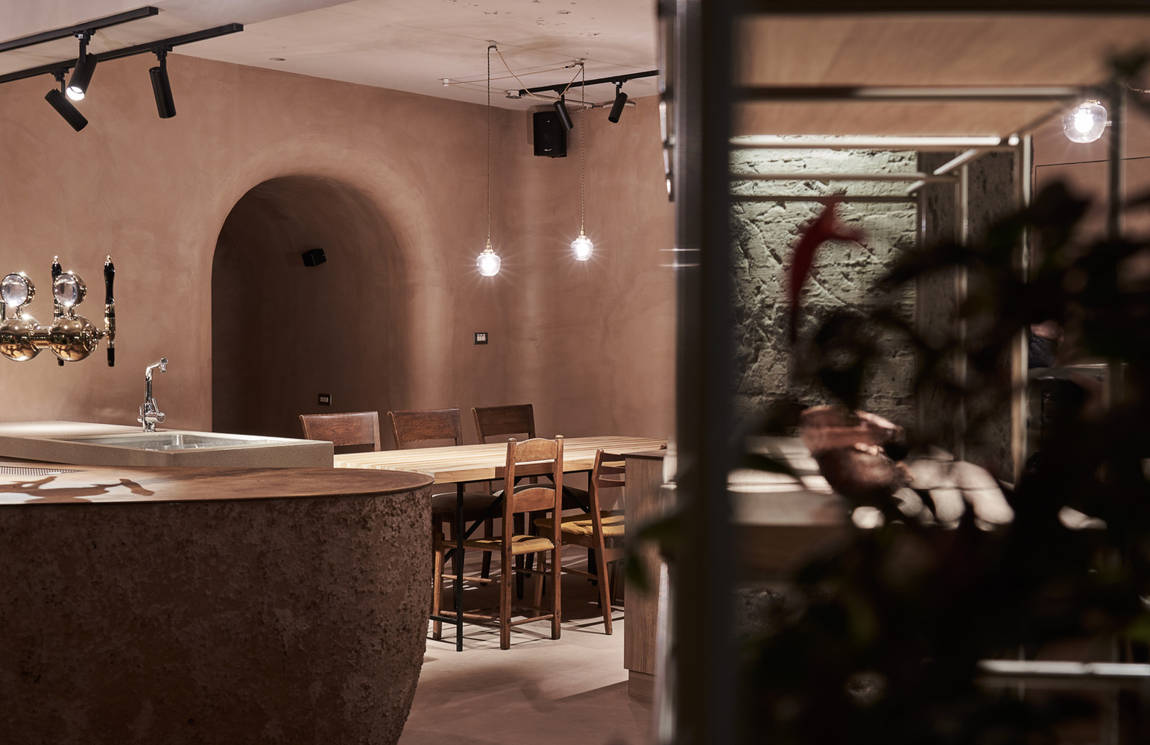 Although Microfino is the most suitable microcement for walls, at Topciment we have also developed Microdeck. This is a medium-textured microcement, created to be applied mainly on floors and pavements, but which can be laid on walls thanks to the wet on wet technique. In this way, a finish is obtained that is almost as smooth as Microfino but more natural, as the water effect is less noticeable.
Subscribe to our newsletter
Receive in your email tips for the application and care of microcement, the latest trends and news about Topciment products.