Topciment launches Industtrial, a new epoxy coating for the industrial market
Topciment launches Industtrial, an epoxy microcement with which it bursts onto the industrial flooring market. A new product eagerly awaited by professionals and which, as of today, is already a reality.
With Industtrial, Topciment not only extends its line of decorative solutions, but also responds to new needs. A coating that combines the superior resistance of epoxy systems with the highly decorative finishes of microcements. A successful combination.
A epoxy microcement (arid + epoxy resin) that joins the exclusive line of high-quality microcements manufactured by Topciment. Innovation as a sign of identity has led the company to obtain the seal of innovative SME as well as ISO 9001-2015 certification ).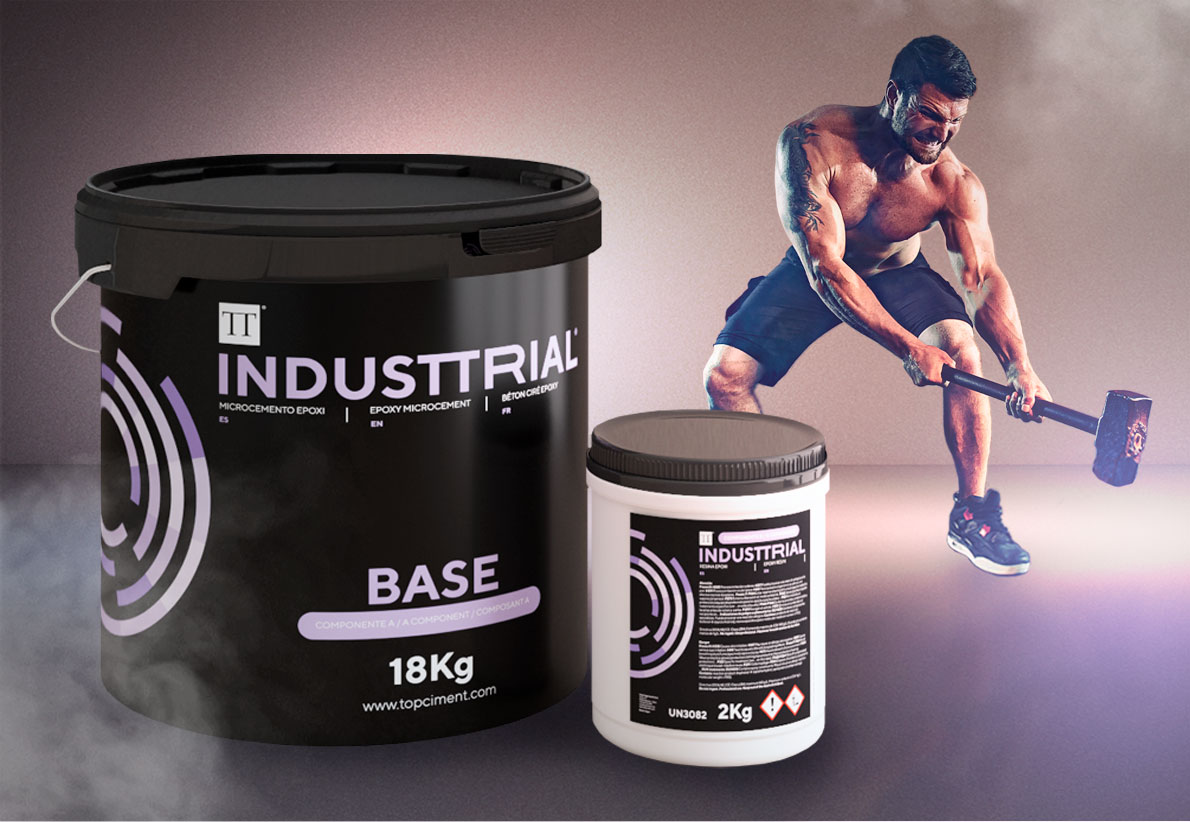 Industtrial meets the needs of the most demanding customers. An epoxy coating that stands out for its greater hardness, mechanical resistance and impermeability. Available in 4 granulometries and 16 colours, this continuous coating has been formulated for use on interior floors and walls.
Due to its characteristics, it is highly recommended for spaces exposed to high traffic and wear and tear. Places such as industrial warehouses, garages, gallery floors and shops, among others. It is also highly resistant to chemical agents such as ammonia, oil, soft drinks and coffee.
If you would like to find out more about Industtrial and all it has to offer, do not hesitate to contact us. Our technicians will answer any questions you may have about the product as soon as possible.
Subscribe to our newsletter
Receive in your email tips for the application and care of microcement, the latest trends and news about Topciment products.