Micro concrete Ahmedabad - manufacturers and dealers with experience
Since 2005, Topciment® has been striving to reach the highest level in all processes related to micro concrete. Thus, since our inception we have been striving to improve in every area, not only in manufacturing. In this way, we have also put all our efforts into the application, distribution and even the training of our applicators and non-applicators.
As you can see, we put all our experience at the service of micro concrete making us specialists in each and every one of the areas it encompasses.
For almost 20 years we have developed products of the highest quality which has led us to be a reference in the market and to achieve a very high level of expertise in everything related to continuous decorative coatings. Thus, we also act as great advisors for those who want to know any aspect of a material such as micro concrete.
Our customer service department is always ready to answer your questions about this continuous cladding, no matter if you need technical information, ask for a quotation, or have a project with micro concrete in Ahmedabad or its surroundings, no matter if it is to be done indoors or outdoors or if it is for residential or industrial/commercial use. When in doubt, we encourage you to contact us, experts from all over the area with extensive experience.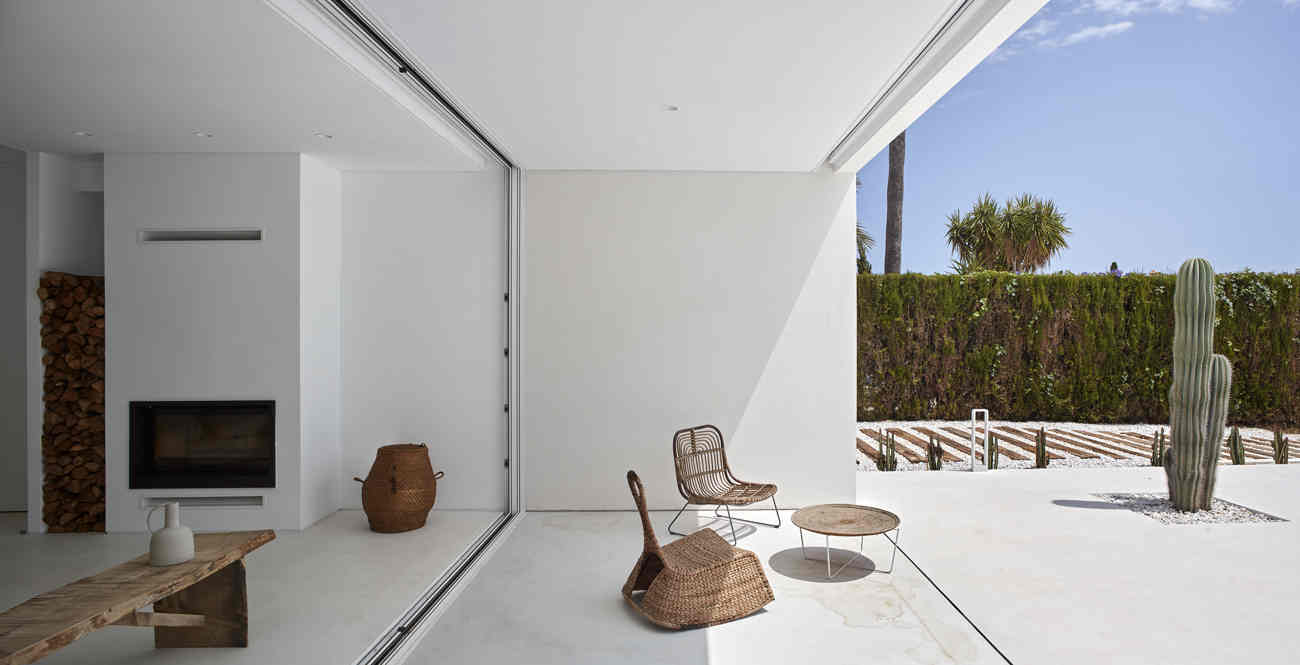 What is micro concrete? coating for vertical and horizontal surfaces
Micro concrete is a continuous coating composed of resins, cement, water, mineral pigments and additives with a thickness of 3 millimetres, thanks to which this material is ideal for renovating spaces in the cleanest and quickest way, as it does not require any building work to be carried out when used.
This construction material is ideal for new constructions as well as for renovations of spaces, being a material with which the execution times are always very short, guaranteeing, in any case, the best results.
With this decorative-constructive material, the areas that are covered become surfaces that have never been seen before. This is because each and every application that is made with this compound is done in a completely handcrafted manner. This is the only way for the applicators to put any wall, floor, ceiling, façade or worktop at the service of aesthetics.
Advantages of micro concrete for flooring and other applications
Micro concrete has become the most used and asked material by the best decorators, architects or builders in Ahmedabad. The reason? Its great performance, which it can provide thanks to the number of qualities it has. Its virtues allow it to work anywhere, whether at home or in offices, factories, warehouses, hangars and commercial areas large and small.
Maximum resistance
The micro concrete has a series of mechanical and chemical resistances that allow it to be kept in the best conditions, as the first day, preserving it in a very simple way and all and being a coating of a very reduced thickness. In fact, with proper application and maintenance, our products will not crack or crack and will remain intact under impact, heavy traffic or stress.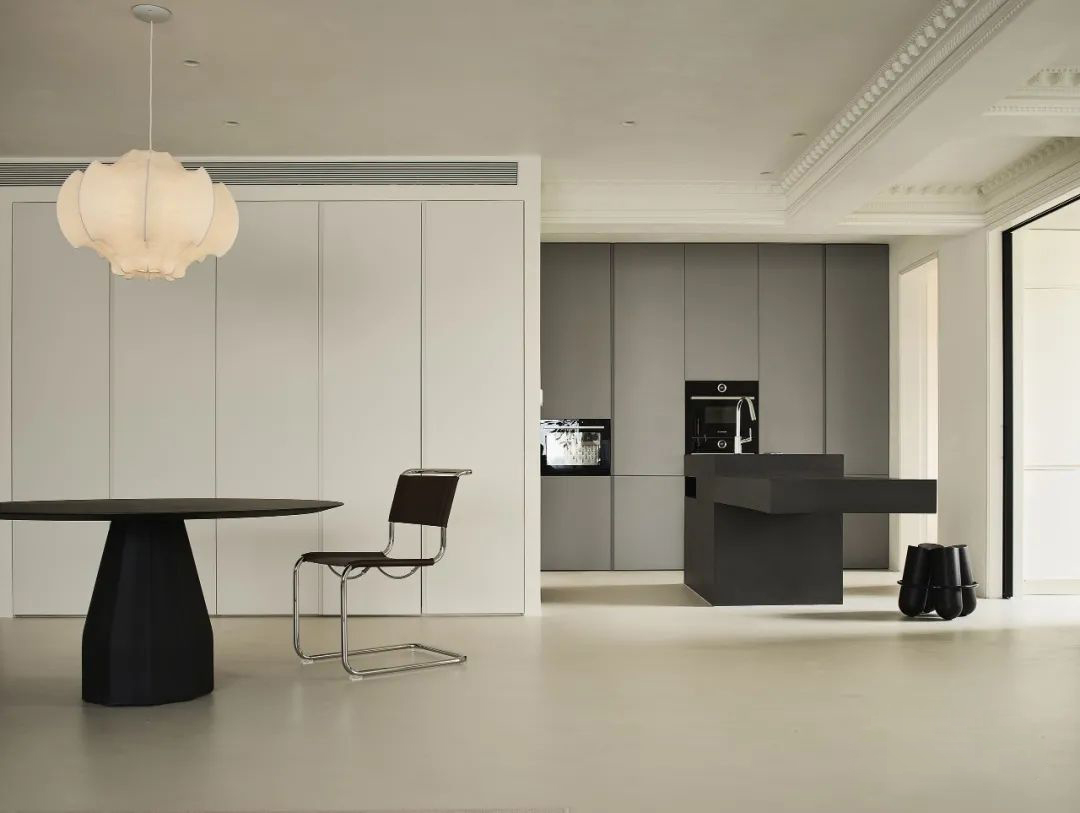 High quality at the best price
Nowadays, there is no other material in the sector that offers performance like that offered by micro concrete and that also has a really competitive price.
Aesthetic versatility
Without expansion joints, each area covered with this material is a continuous surface where the sensation of spatial amplitude is increased to the maximum. This property is highly valued, since as soon as they come into visual contact with the floor or wall covered with this cladding, the person perceives infinity.
Guaranteed absence of debris
Another great virtue of a coating such as micro concrete is that it can be used on an infinite number of surfaces, from cement to sandstone and a multitude of other materials. As if that were not enough, all these materials can achieve the finish that professionals and clients desire.
Unique colors and textures
There is no decorative style that cannot be achieved with micro concrete. This is due to the wide range of colors and textures we can achieve, always thanks to the hands of our professional applicators.
Hygienic excellence
On the one hand, the fact that it is seamless prevents it from getting stuck in nooks and crannies that are difficult to remove. On the other hand, because it is very durable and has a completely smooth surface, it can be easily cleaned with water and pH-neutral soap, but for best results, we recommend our professional cleaning products. To perfectly protect the applied surface, you only need to use wax from time to time.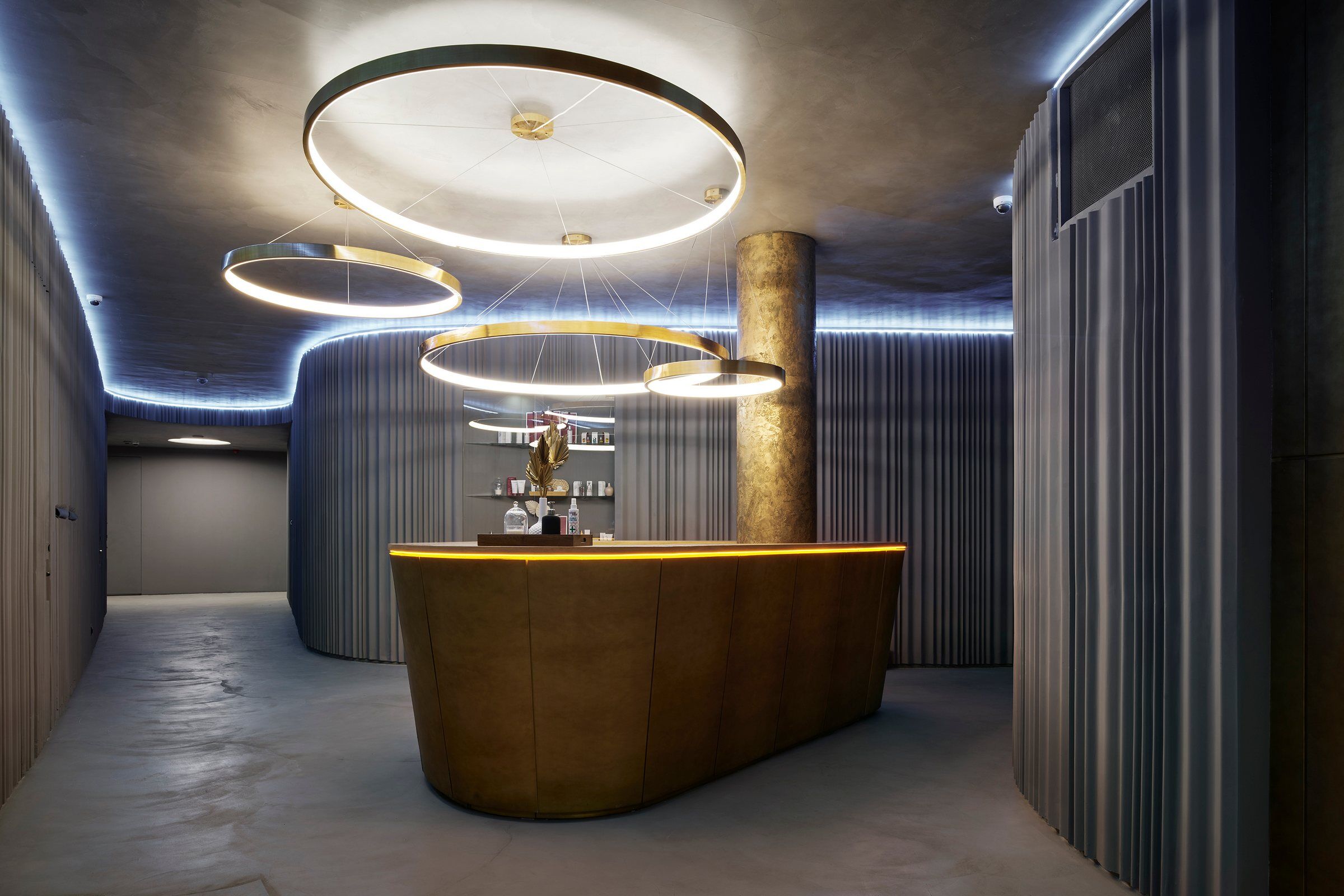 Micro concrete in Ahmedabad for homes, factories and companies
If we combine all the properties of micro concrete, we realize that we are dealing with a building material that can be applied in a multitude of spaces and surfaces.
Therefore, it is not uncommon to apply it on floors or walls, indoors or outdoors. Vertically and horizontally, it is light and full of resistance and shows its properties regardless of the environment or climatic conditions. In fact, more and more exterior walls or terrace cladding are covered with this material, which withstands sudden changes in temperature, rain, wind or direct UV rays.
When we talk about a room that always has humidity, we cannot forget that it works perfectly in the bathroom. In the former, it can be applied on floors, walls and even shower trays to not only withstand moisture without mildew, but also to make the floors non-slip, making it safer.
Kitchens are also a space where micro concrete can contribute its qualities, to obtain countertops that resist the shocks and scratches that are so common, due to the activities that are practiced in them.
Not to mention swimming pools, no matter how submerged they are, they will not notice the passage of time if they are covered with this coating.
Finally, we must not forget that in any location or space in which it is located, the surfaces coated with micro concrete will become a key part of the decorative system.
Micro concrete floors and walls for rooms full of sensations
Thanks to its versatility of application and its consequent ability to adapt to any space, micro concrete can be used on both horizontal and vertical surfaces, transforming them into areas that emanate a beauty that is out of the ordinary.
Lightweight and, therefore, respectful of the structuPral loads of those areas where it is applied, its use is increasingly common in floors, walls and even ceilings, which it embellishes with all the nuances that this material allows to obtain in the surfaces where it is applied, providing them, in addition, with resistances that are unusual in the sector.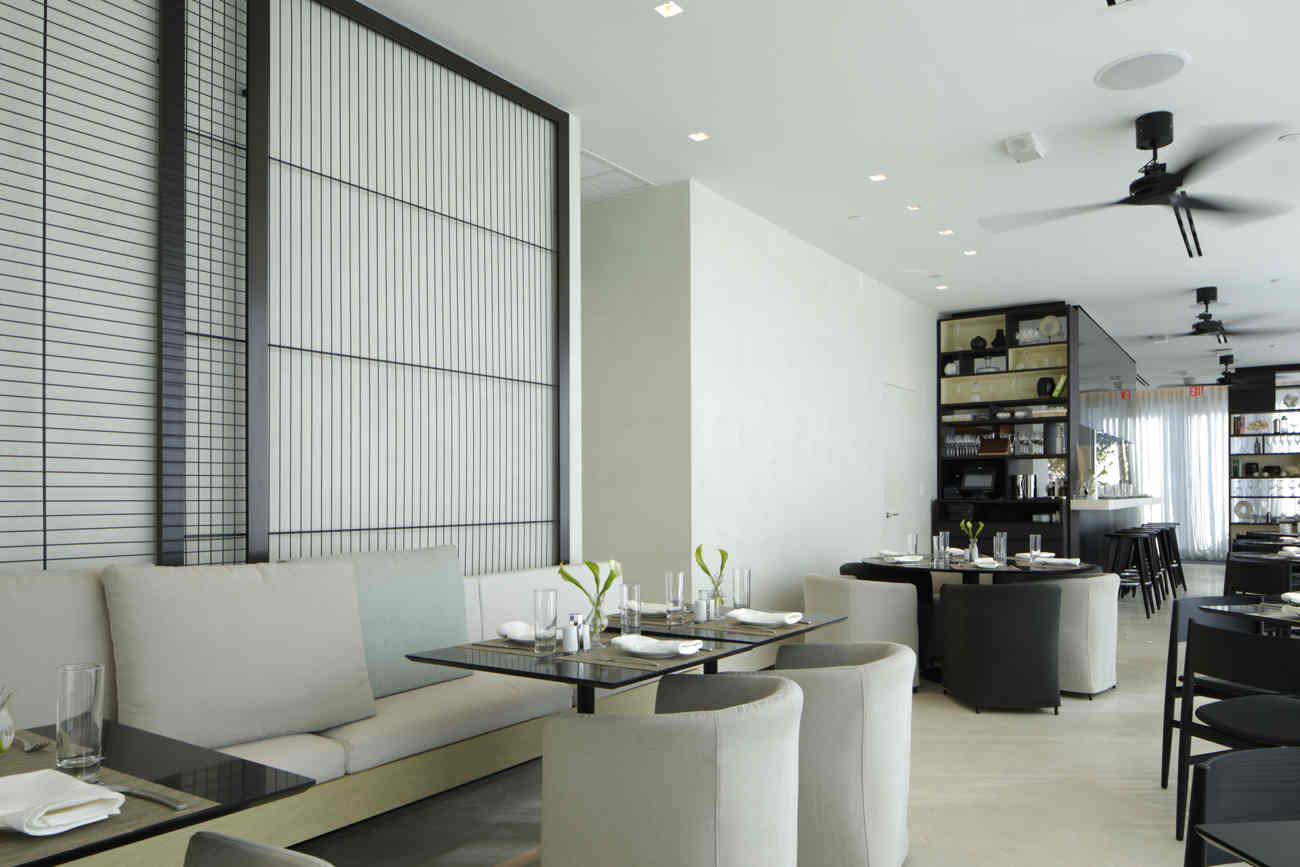 Walls that show off aesthetically
When applied on them, it is possible to appreciate the mixture of textures and colors that will captivate those who come into visual contact with it. Thus, walls are probably the areas where the qualities of a continuous coating such as micro-concrete are best observed.
Floors with superior qualities
As there are no joints, the spatial visual sensation is multiplied, filling the spaces with modernity and freshness and, at the same time, with an unequalled feeling of comfort. As if that were not enough, this cladding is also very easy to clean, making life easier for the user.
Thus, continuity is one of the characteristics that make micro concrete a different material and the most suitable for application on floors.
Our know-how makes us the firts option in micro concrete in Ahmedabad
Almost two decades later, with all the experience we have accumulated over the years, we have been recognised for the great work we have done since our inception. That is why our products are ISO 9001:2015 certified, proving that each of our coatings is of exceptional quality.
We also pass on all our knowledge to professionals, so that those in the industry can develop on several fronts, to perfect the profession of decorative construction, to satisfy all types of customers, even the most demanding.
Our technicians never rest
All the professionals who make up our technical services are regularly trained to become experts in our products and to be able to provide the most personalised service to customers all over the world. Therefore, they are ready to provide free and personal technical advice on our coatings, coating applications or problems that may arise.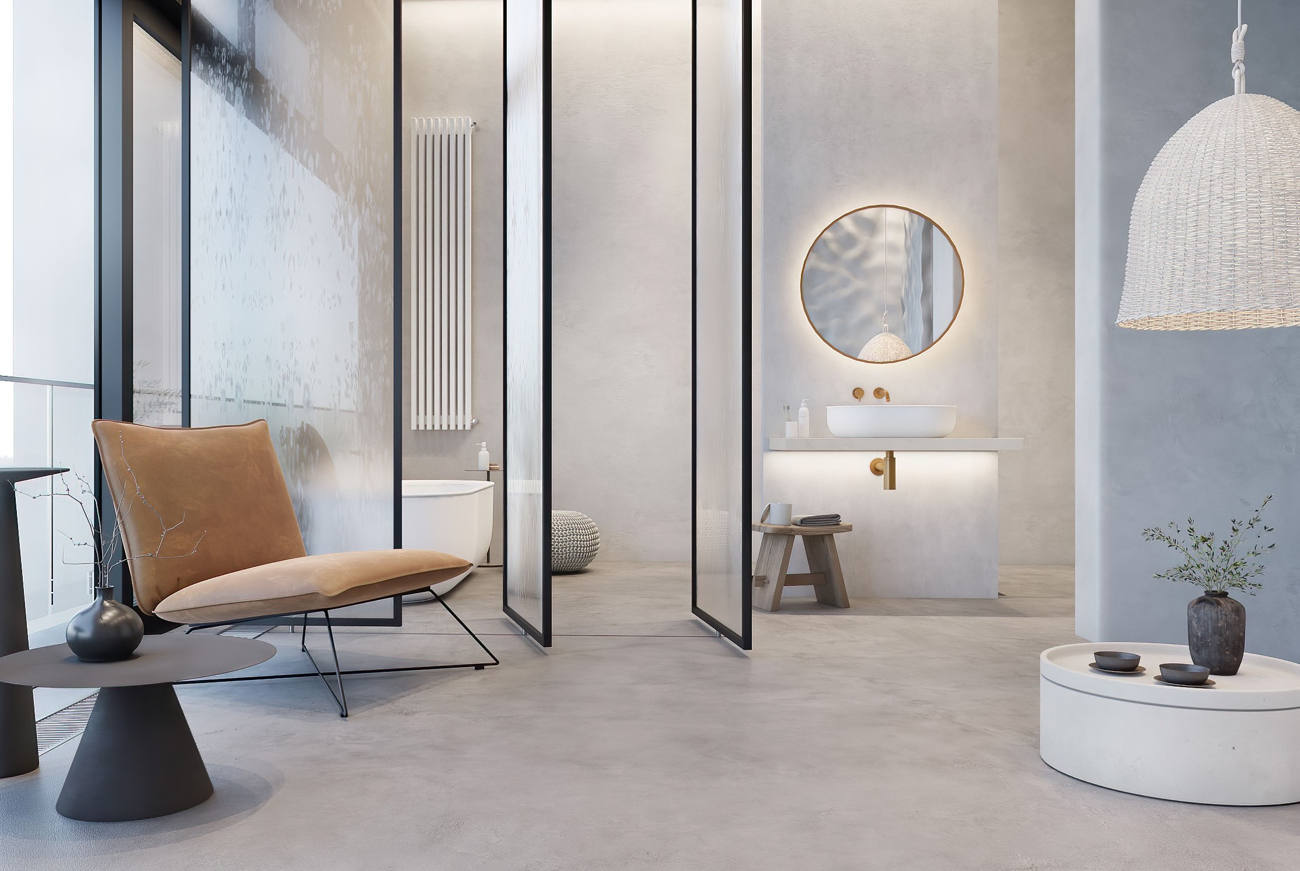 We are the ideal partner for professionals
Anyone who wants to become a Topciment® approved partner in Ahmedabad has the support of a brand with a long history and international recognition both for its quality products and for the results achieved in every application.
Our training courses are a reference point
At Topciment, we regularly organise training sessions to teach professional applicators, whether or not they are part of our team, the best application techniques for using our products. This is the only way to get the best results from your application.
Our courses are given by our master applicators and are organised by levels of specialisation so that any professional, regardless of their experience, can increase their level considerably.
Micro concrete in Ahmedabad: our product range
To create a great product, you must follow the process completely to do things a certain way, from start to finish to ensure the best possible end result.
Firstly, at Topciment we design the micro concrete with the space, customer and professional needs in mind. Secondly, we choose the most natural raw materials to ensure that our products perform at their best. Finally, we have excellent experts and state-of-the-art technology in the manufacturing process. The result is high quality, continuous coverage that provides long-lasting beauty that stands the test of time.
Here are some samples from the catalogue, keeping in mind that as a micro-concrete professional in Ahmedabad, you can benefit from all the advantages of the most demanded products in the market.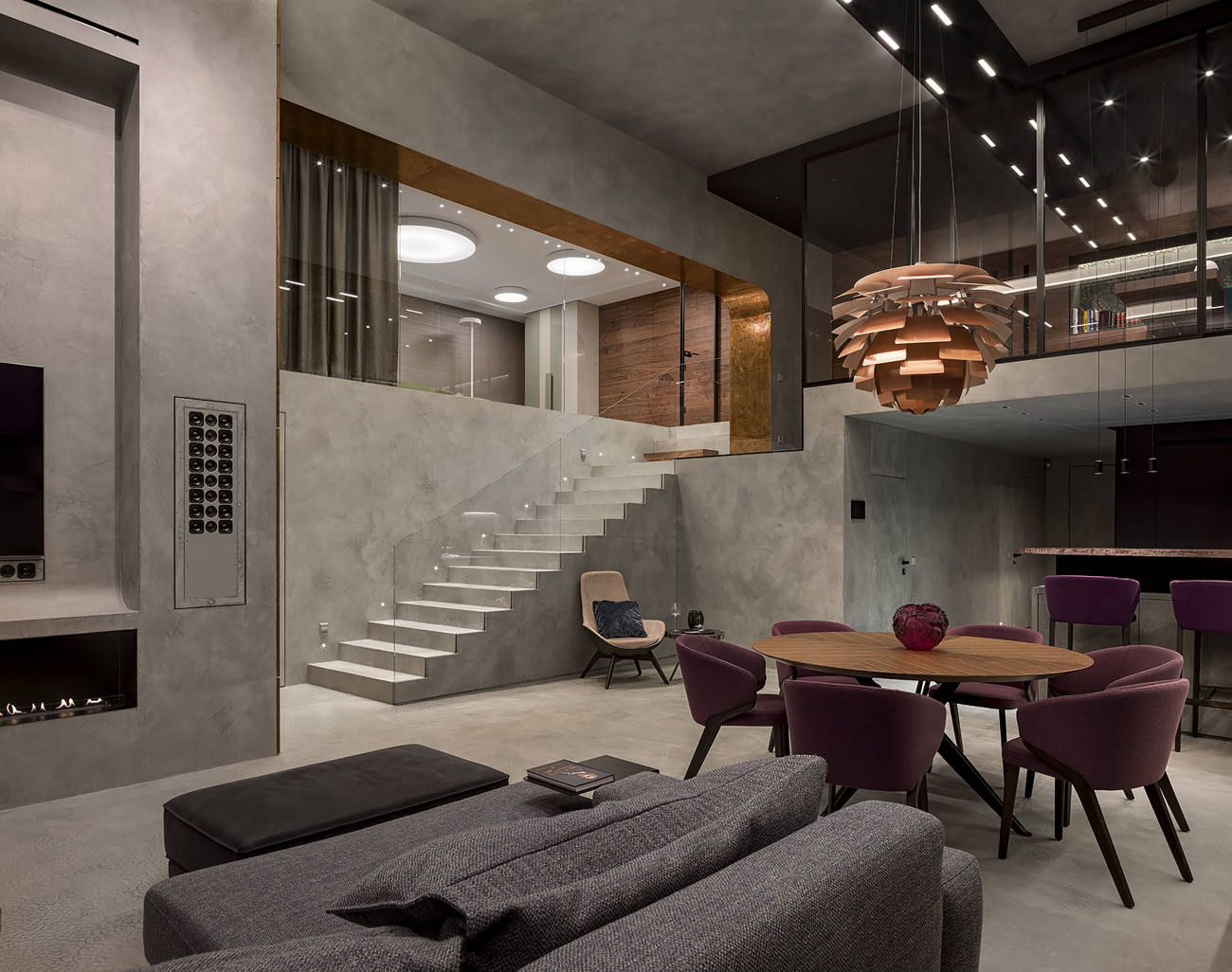 Microbase, the ideal preparation of pavements
This micro-concrete preparation is suitable for applying two coats before Microdeck or Microfino. Available in three particle sizes, it can produce a durable surface with the desired finish. The advantage is that it can also be used off the floor for vertical surfaces such as walls.
Microfino, micro concrete for walls
Microfino is a micro concrete for walls with a cementitious finish. Because it has a very high electrical resistance, it has a high hardness and can also be used for floors.
Available in single-component and two-component versions, it allows you to obtain different textures, depending on the selected granulometry. In addition, it allows you to achieve an original water effect.
Microdeck, micro concrete for floors
Cement-based microdeck is commonly used for indoor and outdoor flooring, providing a non-slip surface and high resistance to wear due to wear and tear and heavy traffic.
You can choose between mono-component and bi-component with different granulometries and colour ranges. Thanks to its properties and adhesion, it can be applied on walls and furniture, providing a rustic finish.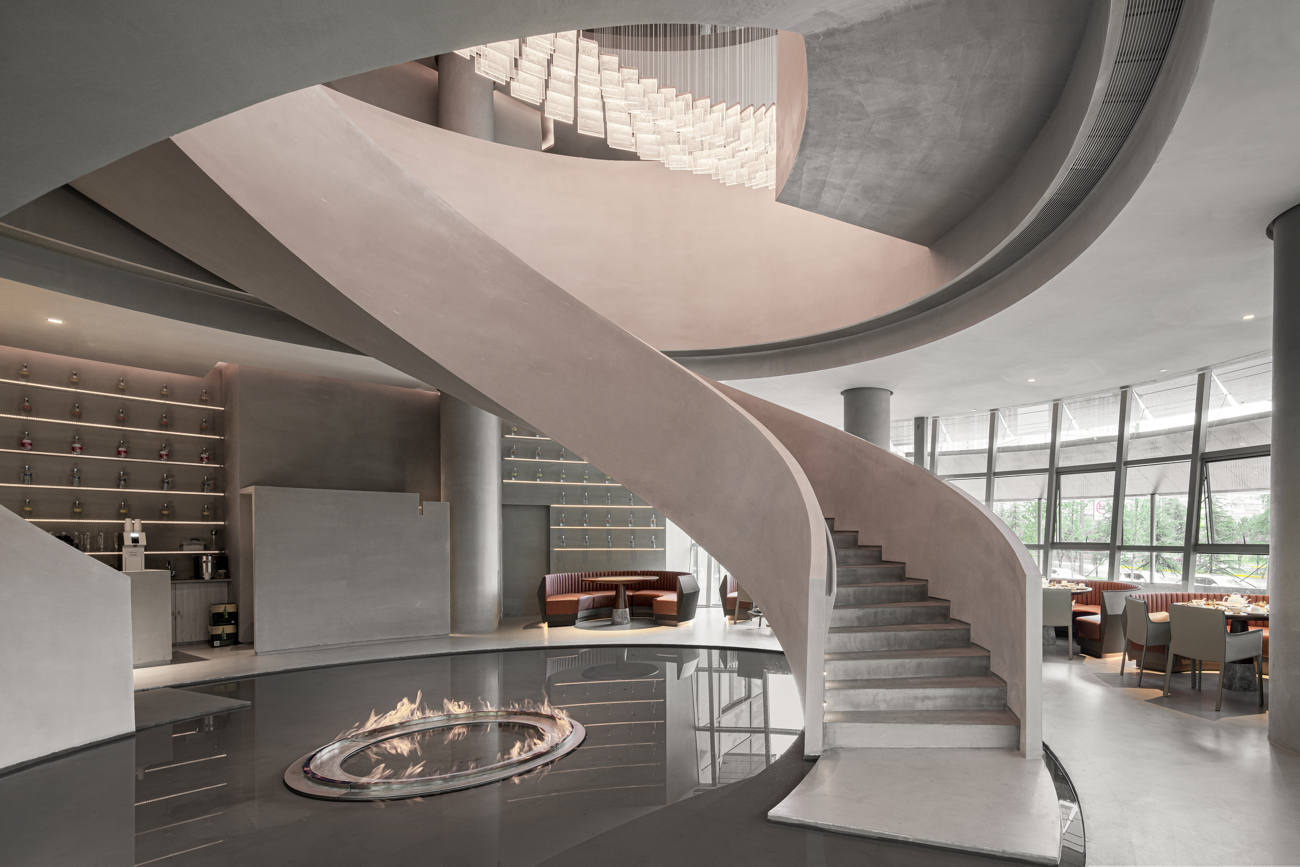 Atlanttic, two-component biton cire for swimming pools
Atlanttic is a micro-concrete used in swimming pools and other surfaces submerged or in constant contact with water, such as fountains, ponds or saunas.
The ability to achieve a non-slip and waterproof finish makes it a very versatile product. Available in various colours, we recommend elegant white or off-white. Its granularity provides a customised finish, strength and creates a safe, non-slip surface common in areas near water.
Microstone, non-slip micro concrete for exteriors
Microstone is a two-component micro concrete used for exterior flooring. Its robust finish is ideal for terrace cladding, but due to its high aesthetic value, it can also be used for indoor flooring. It has as many options as the applicator wants.
Among its advantages, we find the possibility of creating anti-slip surfaces and high mechanical resistance and sunlight and all this in a natural way, without the need to coat with a specific varnish.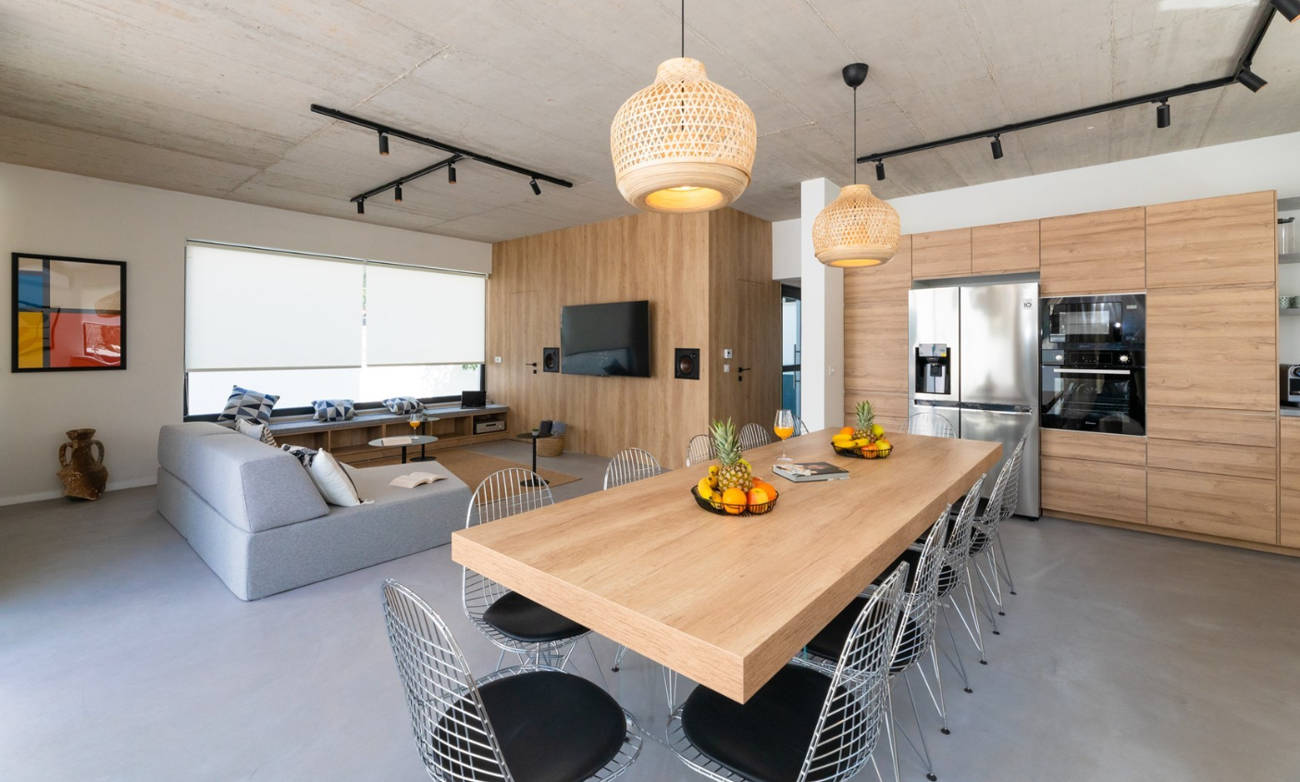 Efectto Quartz, micro concrete ready to use
Efectto Quartz has the ability to achieve very decorative finishes in a fast way as it is a ready-to-use micro concrete, which is already mixed so that the applicator only has to open the bucket and start. It is used both on walls and floors, indoors and outdoors, and its hardness and resistance are very high.
This coating does not require the use of a spray gun for its application. For all these reasons, it has become one of the most chosen micro concrete systems for the renovation of spaces.
Natture, lime-based micro concrete
This two-component, lime-based microcement has a superior workability and hardness that makes it possible to obtain very durable finishes to taste.
Available in 34 colours and different grain sizes, the range of finishes that can be obtained is infinite. From tadelakt effect, to exposed concrete to stucco, its natural beauty is a real eye-catcher on walls and floors, whether indoors or outdoors.
Our decorative systems for your desired style
As specialists in continuous cladding, we produce products with excellent structural properties without neglecting the decorative aspect. That's why we have added a range of decorative systems to our micro-concrete, ready to delight anyone who comes into visual contact with it, both indoors and outdoors.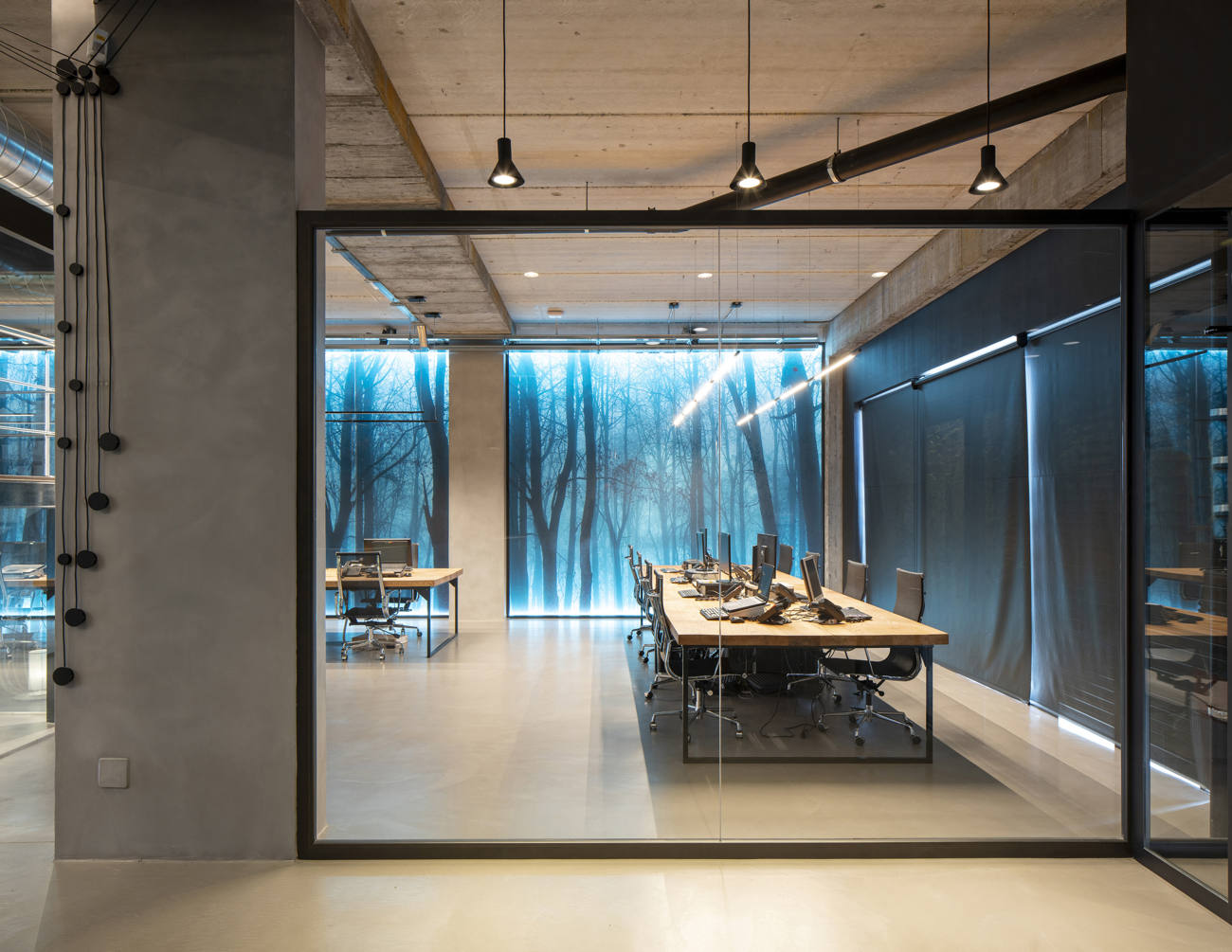 Pure Mettal and Classic Mettal - metallic paints
There is no decorative finish that is more fashionable today than metallic finishes. That is why we at Topciment® have created a range of coatings that deliver these results. By using pure metal as a bi-component consisting of metallic powder particles and organic mixed resin, as well as Classic Mettal (mono-component), it is possible to achieve the desired contrast between light and colour in interior spaces.
Mettal Activator: rust finish accelerator
This component was created to achieve a vital rust finish when mixed with our metallic colours, e.g. for a true vintage interior style, so that the surface on which it is applied becomes the absolute hero of the room.
Emottion: Tile Paint
This tile paint has good adhesion because no primer is required. In addition, it dries in record time, is resistant to running water and does not yellow when exposed to sunlight.
Elitte: decorative glaze
Elitte is our range of glazes for filling spaces with metallic or glitter accents, offering a multitude of different finishes, so there are no decorative limits.
Printed concrete: the faithful imitation of nature
Elitte is our range of space-filling enamels with metallic or glitter accents, offering a multitude of different finishes, so there are no decorative limits.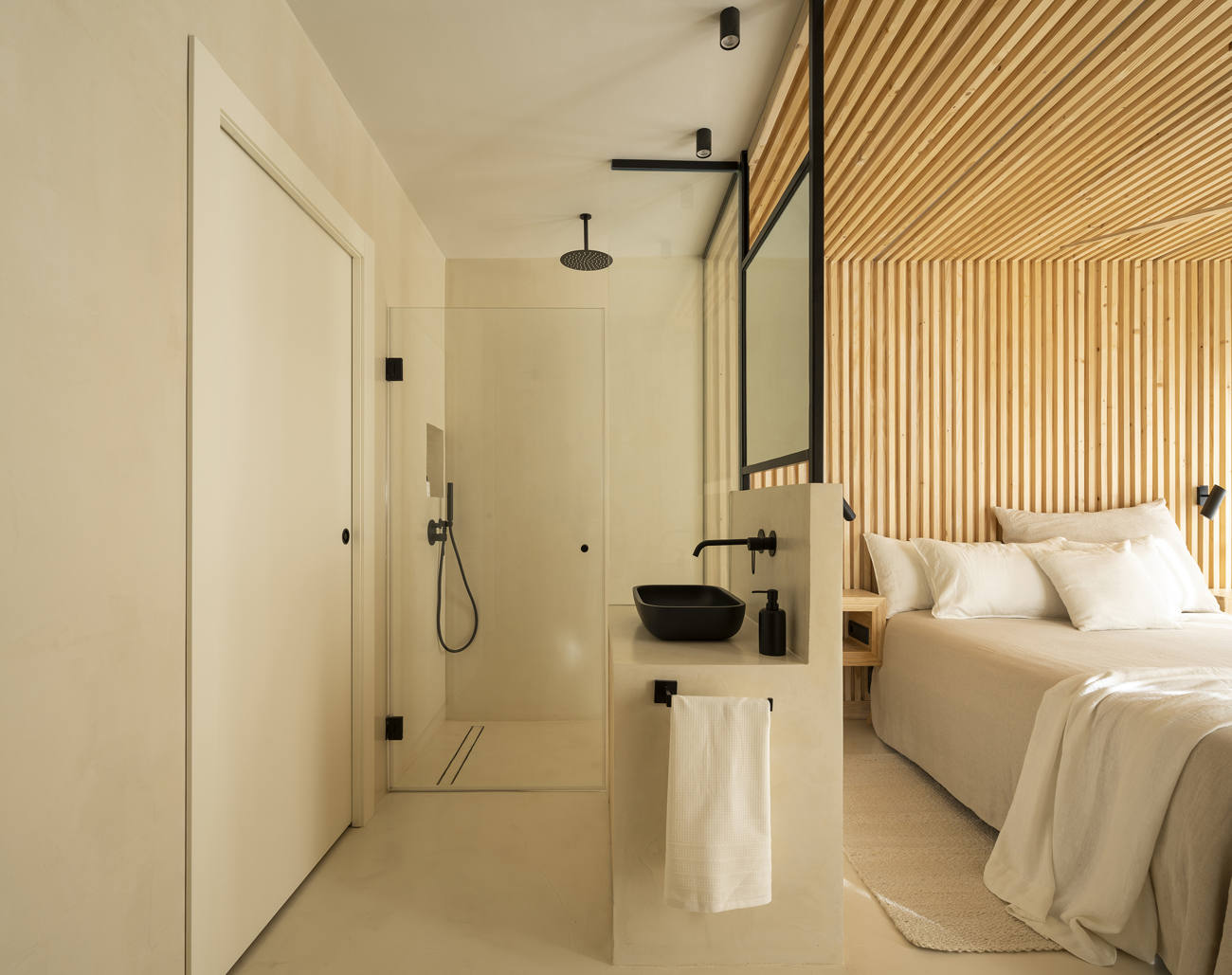 Boost your business performance by being our micro concrete partner in Ahmedabad
Want to grow your business? Now we make it easy for you because at Topciment® we are expanding our network of international distributors.
What are the benefits of becoming our authorised partner? First of all, you should know that you can rely on all the products in our shop catalogue, micro-concrete and high-performance decorative coatings, even though they are handcrafted with the latest technologies available on the market. Support for all marketing materials such as catalogues, sales folders or any other format that can help you sell.
On the other hand, you can also rely on our completely free technical service 365 days a year to solve any doubt or problem you may have with our products or applications.
If you think it is time to take a step forward and want to take your business from a shop to a reference point for micro-concrete in Ahmedabad, write or call us.
Contact Topciment®
Need more information on some of our products? Need advice on renovating a room with micro concrete in Ahmedabad? Contact us. Let's talk.