Micro Concrete Chennai - Wholesale Distributors of Continuous Coatings
At Topciment® we have been designing and manufacturing micro concrete systems that can be applied to any type of surface for more than fifteen years. That is why, today, we have developed all the knowledge and skills with which we evolve our products every day to produce high quality decorative coatings that are the most innovative on the market, taking into account their technical and aesthetic characteristics.
Thus, no matter where the area to be coated is located, thanks to their qualities, our team of professional applicators and our materials, they adapt perfectly to both indoor and outdoor areas, whether they are in the home or in work or industrial areas such as offices, warehouses or factories.
The level of specialisation that we have achieved during almost two decades of micro concrete in Chennai has made us a reference in France and the rest of the world. As a result, many customers from many countries choose us when they need to transform their spaces by applying our products to their surfaces, making their rooms more functional and with a superior decorative component.
Likewise, thanks to this expertise, we have been able to become true specialists in training external professionals who want to achieve excellence in application.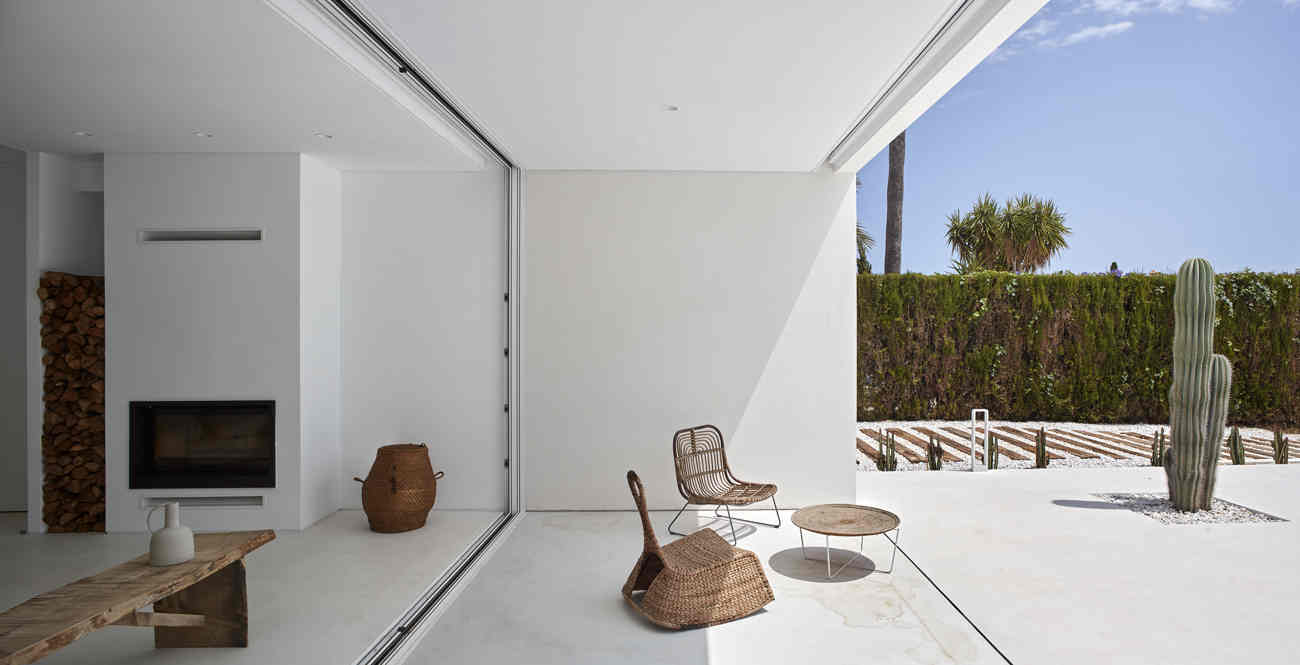 Micro concrete, naturalness for any surface
Micro concrete is a continuous coating with a thickness of no more than 3 mm, which makes it ideal for application on any type of surface thanks to its lightness, thus allowing spaces to be renovated in record time.
It is composed of resins, cements, additives and natural pigments that give it a great spatial and locational versatility to be applied in vertical and horizontal areas indistinctly.
This coating is applied in thin layers to provide continuity and luminosity to any room, giving rise, indoors, to kitchens, bathrooms, bedrooms, offices, among others, much more spacious and, outdoors, to terraces and other spaces, much more resistant.
This material has a very high adhesion that allows it to be applied on any support, allowing its use on tiles, marble, stoneware, terrazzo, plaster or cement.
It is precisely this capacity for adaptation and this flexibility that transforms renovations with micro concrete into really fast and efficient processes in which the renovated spaces can be enjoyed again in a short time as, among other things, it does not generate rubble.
No matter the size of the surface to be covered, or even whether it belongs to the residential or commercial/professional/industrial sector. Homes, commercial premises, offices, warehouses and so on can quickly change their appearance when using this decorative coating.
For all these reasons and many more, the use of micro concrete in Chennai has increased exponentially in recent times, becoming the material of reference in the construction/decorative world.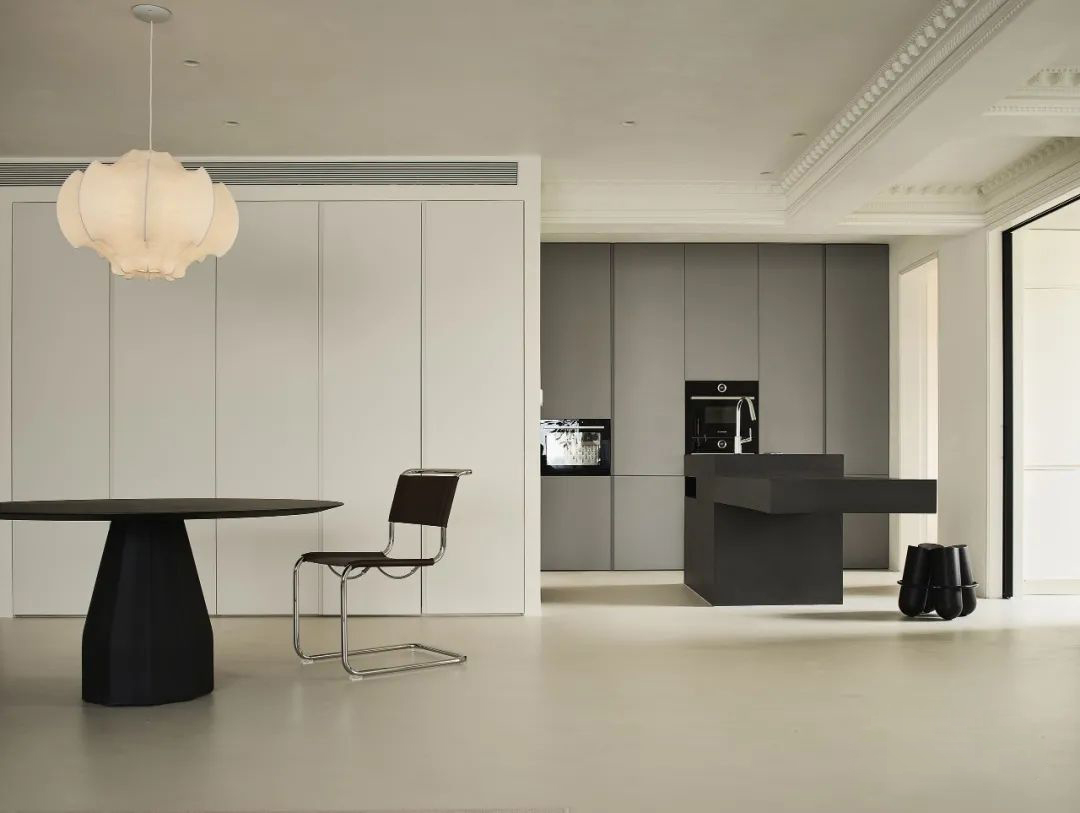 The many advantages of micro concrete
Micro concrete is a construction material that has qualities that have exclusive advantages that no other material in the sector has.
Its benefits are essential in any space and are highly appreciated both by the professionals who will apply it and by the clients who rely on this cladding to renovate their spaces.
High impermeability
Micro concrete has a fairly high degree of waterproofing in a natural way, i.e. without the addition of any sealant, it demonstrates a high resistance to water. However, when applied, the surfaces automatically become completely waterproof.
Almost infinite durability
This continuous coating has a great advantage over other materials: it resists in the same initial conditions as at the time of application for a long time afterwards with very simple cleaning and maintenance tasks.
Exclusive finishes
This virtue lies in several factors such as its handcrafted application, its great workability and the wide range of colours and granulometries in which it is available. All of these allow an infinite number of textures and other effects to be obtained in order to fully adapt to customer tastes.
Resistance at multiple levels
The resistance of micro concrete is one of the keys to its success in the sector. It combines mechanical and chemical resistance, such as UV resistance, traffic resistance and impact resistance. This means that it is always resistant to any type of environmental conditions and is not altered on indoor or outdoor surfaces.
No debris
Another of the great advantages of this coating is that it allows renovating spaces without having to carry out building work. Thus, renovations are much quicker and cleaner, avoiding the generation of debris and its subsequent removal from the renovated areas.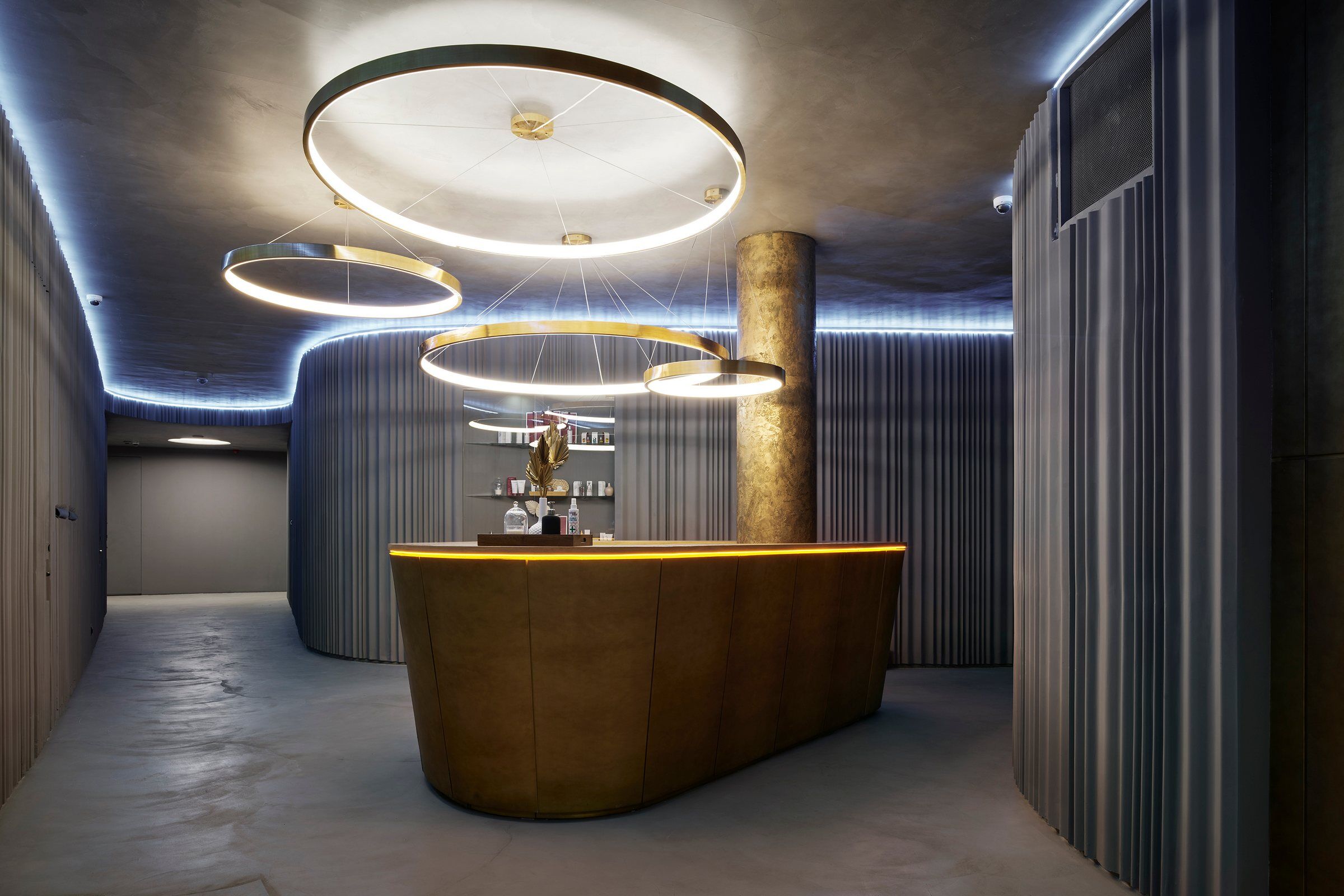 Micro concrete for advanced indoor and outdoor spaces
As it has so many virtues, the use of micro concrete à Chennai has become widespread. Thus, it is very common to find it in any type of surface or room, demonstrating once again the versatility with which it is endowed, which allows it to be used on any type of area, whatever its location, both vertically and horizontally.
Walls of great decorative height
Walls are those areas that allow the benefits of micro concrete to be displayed in a natural way. Once it has been applied, these surfaces become much more attractive and resistant quickly, as it adheres without problems and weighs very little. In the end, we obtain walls whose beauty and style are different from the rest.
Continuous floors that are on trend
Continuity is one of the properties of micro concrete that is most appreciated in surfaces such as floors. Seamless floors that extend the length and breadth of a room, without the risk of cracks or fissures appearing, providing a modern and avant-garde touch and relaxing sensations for people. So much so that, as they do not have expansion joints, they are easy to clean, allowing any type of dirt to be removed quickly.
Safe and waterproof bathrooms
In addition to its anti-slip properties, essential for places such as showers where slips can occur, we must also add that this material has the capacity to create waterproof surfaces with which there is no need to fear any dampness or mould that may appear.
Ultra-resistant kitchens
When cooking, there can be knocks and scratches and, as it is the room where most of the time is spent in a home or business, the traffic that they have to withstand can be very high. Micro concrete will protect floors, walls and worktops from any threat so that they are always kept in the best conditions.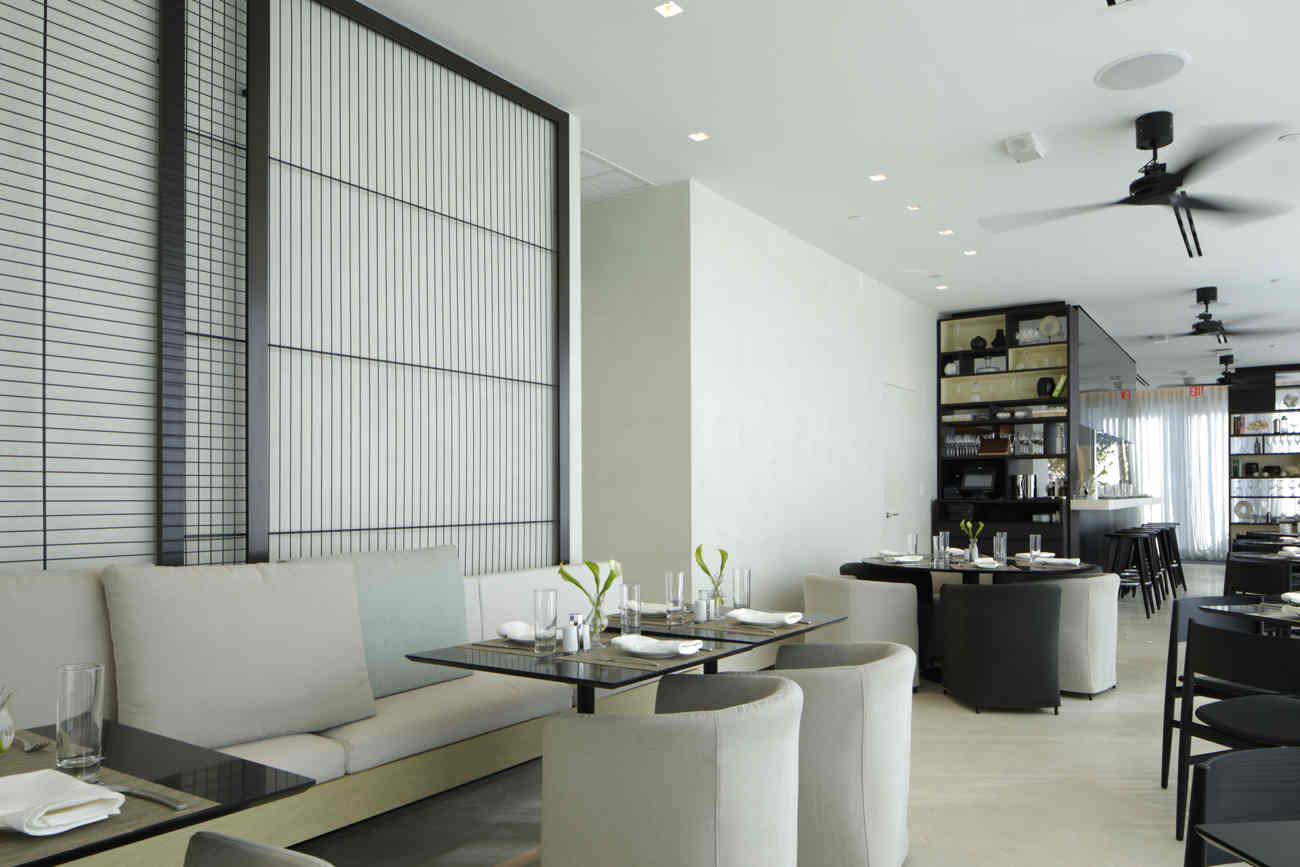 Micro concrete for renovating homes and businesses: exclusive refurbishments
Due to its characteristics, micro concrete is prepared to offer the best performance in any situation, be it residential or industrial. It does not matter the location or the conditions of the specific space to be applied, as this coating demonstrates its properties in any room.
For this reason, at Topciment® we have a wide range of products designed to offer optimum performance in any situation: in the domestic environment, homes, swimming pools, garages, kitchens... Any room in a home can have its surfaces covered with this coating to protect them from cracks and fissures.
Likewise, we create a product whose resistance works perfectly in businesses, offices or factories, providing durability to all areas that are coated with which they can withstand heavy traffic, even heavy vehicles, without changing their appearance.
In addition to these technical advantages, we do not neglect the aesthetic part, all our products guarantee maximum decorative performance, regardless of where they are used.
Our range of micro concrete for bespoke projects in Chennai
Professionals in the construction sector need products that are versatile, resistant, with decorative values and high quality. These are precisely the characteristics of each and every one of the references that form part of our catalogue. Here is a brief sample for micro concrete professionals in Chennai. We will be happy to give you more information about any of these products.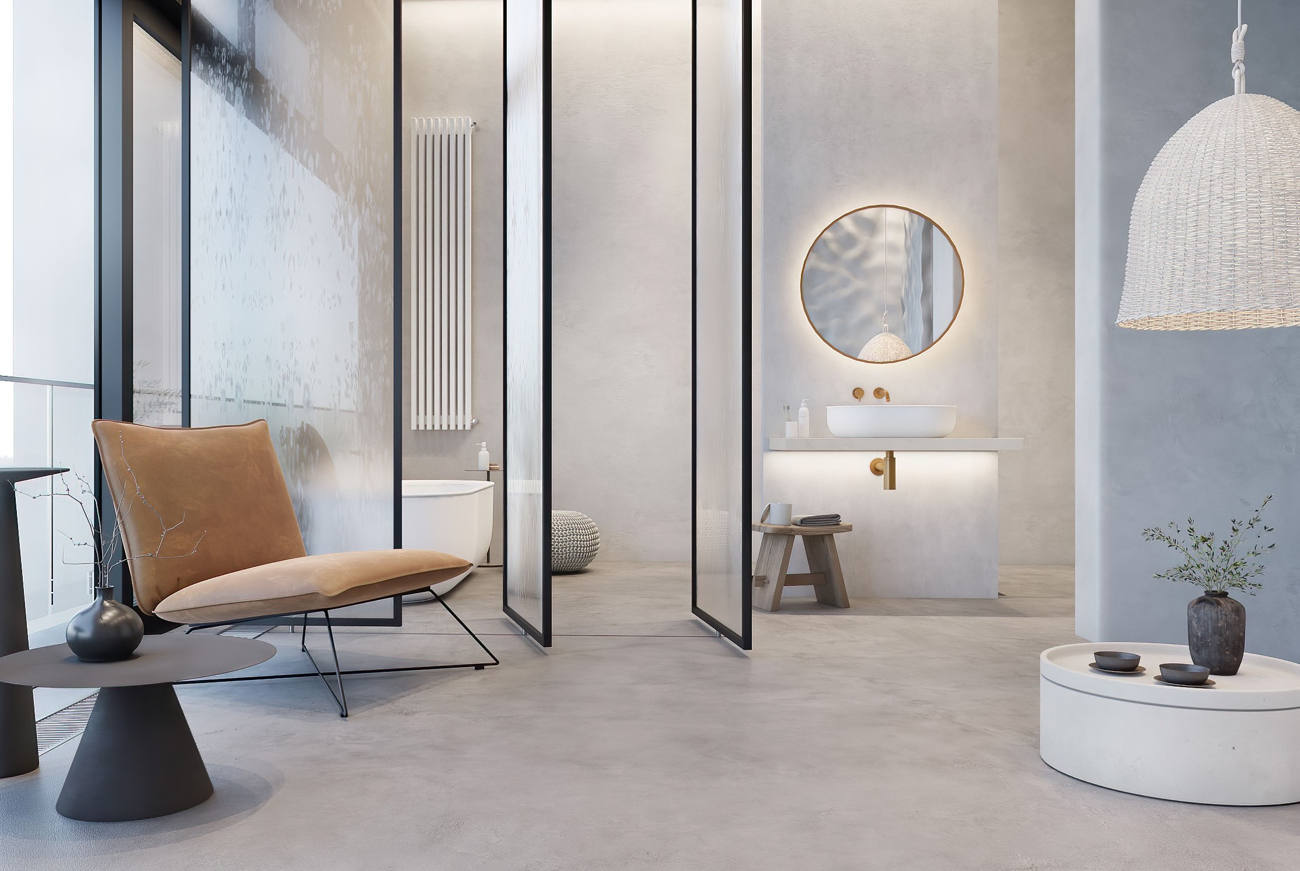 Microbase, micro preparation concrete
This micro concrete preparation is applied to ensure the future stability of finishes and the aesthetic properties of subsequent continuous finishing coatings.
It is available as a two-component or one-component, but in both variants it provides the hardness of walls and floors, which will allow the grained style to last over time. It is usually chosen to give areas a rustic touch.
Microfino, micro concrete for wall finishing
Microfino was originally developed for use on internal and external vertical surfaces, but has a high strength and is therefore also used for floor coverings. It thus overcomes the potential drawbacks of weathering, chemical stains and any kind of stress. The natural finish not only helps to achieve the water effect, but is also an accessory in both single and two-component versions.
Microdeck: micro concrete finish for floors
Of all our product range, this micro concrete is the most suitable for application on floors that are subject to high wear and traffic. It is also recommended for application on terraces, for example, as it can create slip-resistant and safer areas.
Regardless of whether it is a one- or two-component coating, this coating demonstrates in each case that it has very high decorative properties.
Atlanttic: micro concrete for swimming pools
Atlanttic is a micro-concrete designed to transform swimming pools into safer, more durable and elegant spaces. As it can be applied over glass, kerbs and tree tops, the inside is protected against direct and constant contact with water, while the outside is protected against impacts and slips by creating a non-slip surface.
In our catalogue, it is the recommended lining for other spaces that are not only in contact with water occasionally, but also constantly submerged, such as ponds, saunas or fountains.
Microstone: micro concrete for exteriors
Microstone is here to make every outdoor space as comfortable as an indoor space. Its composition, full of very coarse aggregates, creates areas where slipping is a thing of the past, precisely because of this roughness, and with a much higher resistance to inclement weather.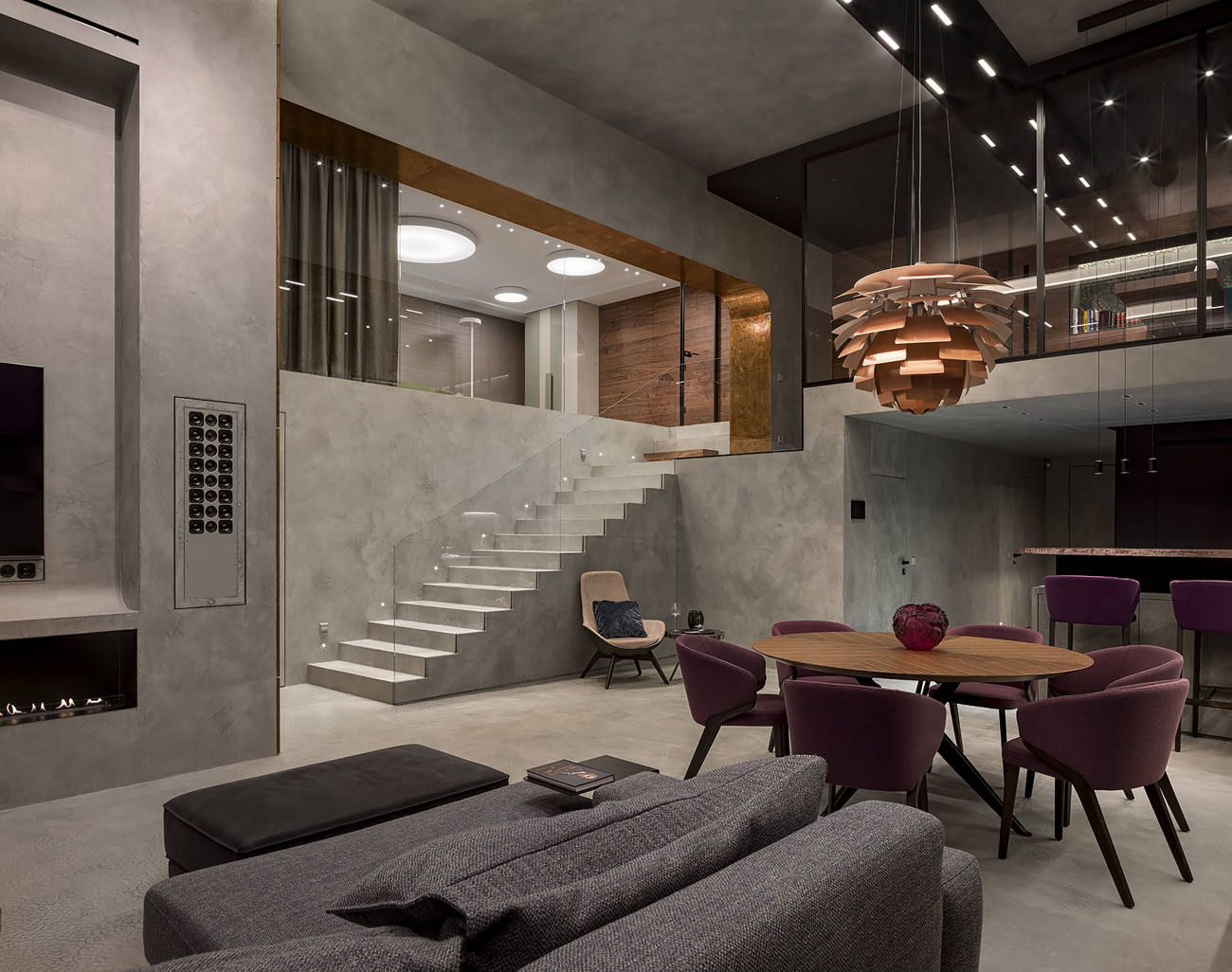 Efectto Quartz: micro concrete ready to use
Efectto Quartz is the micro concrete that comes ready to use. The speed of application and the versatility of application to adapt to any surface, extending its decorative possibilities, make it a great option for renovations in record time. In addition, it has a very wide range of colours and different granulometries to achieve floors and walls renovated to taste both indoors and outdoors.
Industtrial: micro concrete epoxy
Industrial environments also have their own specific micro concrete: Industtrial. Commercial areas, offices or warehouses, among others, are the main target areas. This is possible due to its mechanical resistance, which is so high that neither the transit of heavy vehicles nor the most extreme conditions of humidity are capable of altering the surfaces on which it is used, preserving their smooth textures and robustness.
It also has a very wide colour palette and variable accuracy, and has excellent decorative abilities.
Natture: lime-based micro concrete
This two-component lime-based material has very high aesthetic and functional properties. There is no comparison between its decorative and technical attributes when compared to other materials in the sector. With this coating, interior and exterior areas are protected and arranged to obtain floors and walls with very different effects such as tadelakt.
Micro concrete colours: a great collection
At Topciment® we believe that colour also contributes to increasing people's quality of life and personalising their spaces to the maximum. Thus, we have a large chromatic catalogue with as many colours as sensations we want to achieve.
On the other hand, to all the colours we have for our micro concrete systems, we must add those that customers or professionals can create, as they wish.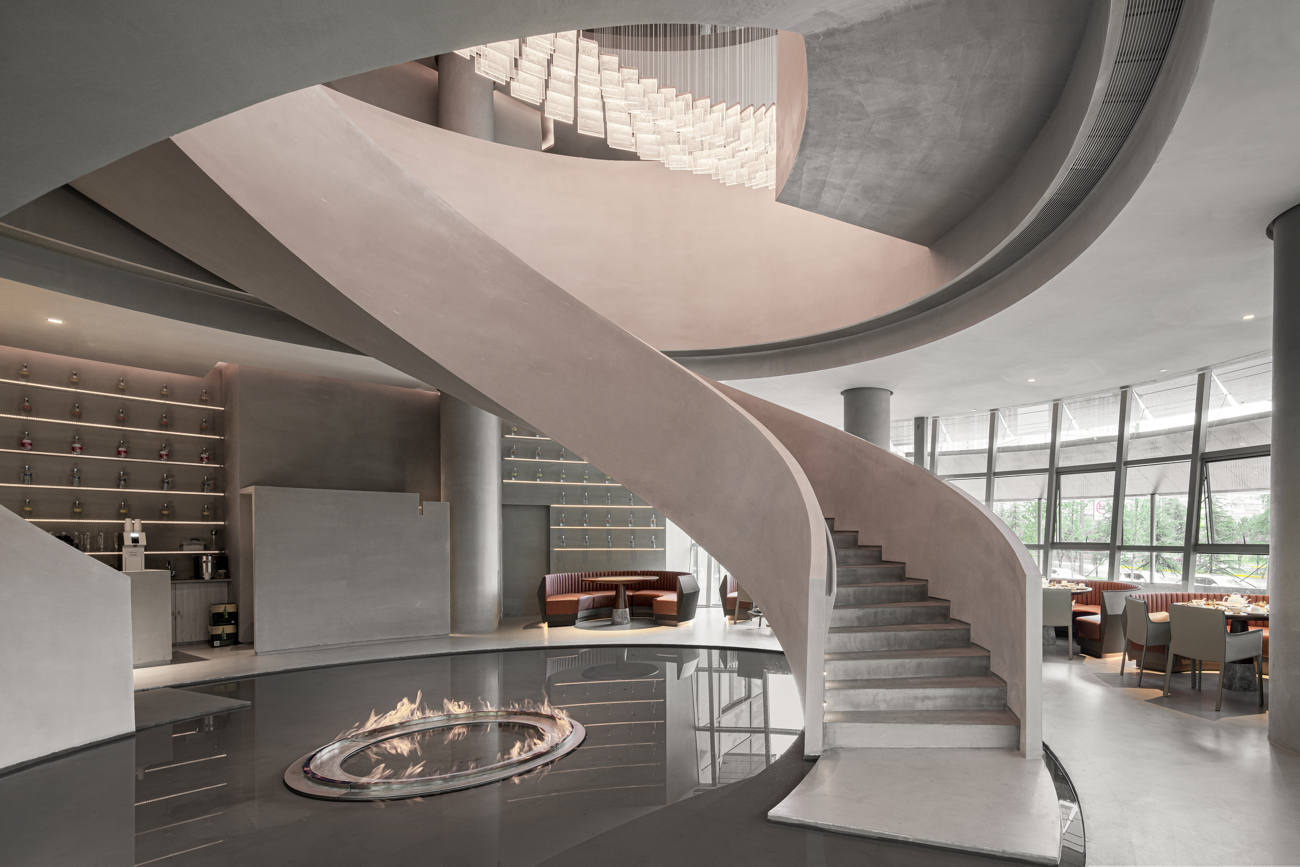 Try our unique decorative coverings
To achieve excellence in the world of construction, we must take into account the technical quality, of course, but also the decorative qualities of our products that will be reflected in the different surfaces. Thus, in Topciment® we have a series of products based on glazes, paints, enamels and others that give the final touch to each surface to transform each room into a magical and totally personalised space.
Pure Mettal and Classic Mettal: metallic paints
With both Pure Mettal, a two-component paint with metallic powder particles and an organic hybrid resin, and Classic Mettal, with the same composition but in a ready-to-use format, you can achieve finishes based on a combination of shine and contrasts that result in difficult effects that can only be seen on this unique surface. This visual play is extended by the choice of different colours, giving rise to walls with a unique style that will surprise even the applicators themselves.
Mettal Activator: oxidised finishes
To achieve absolute aesthetic coherence in a room, it is not enough to simply add a few details of furniture or objects. For this reason, achieving the complete vintage style requires the use of our Mettal Activator, rust accelerator, which when in contact with our metallic paint creates the desired finish.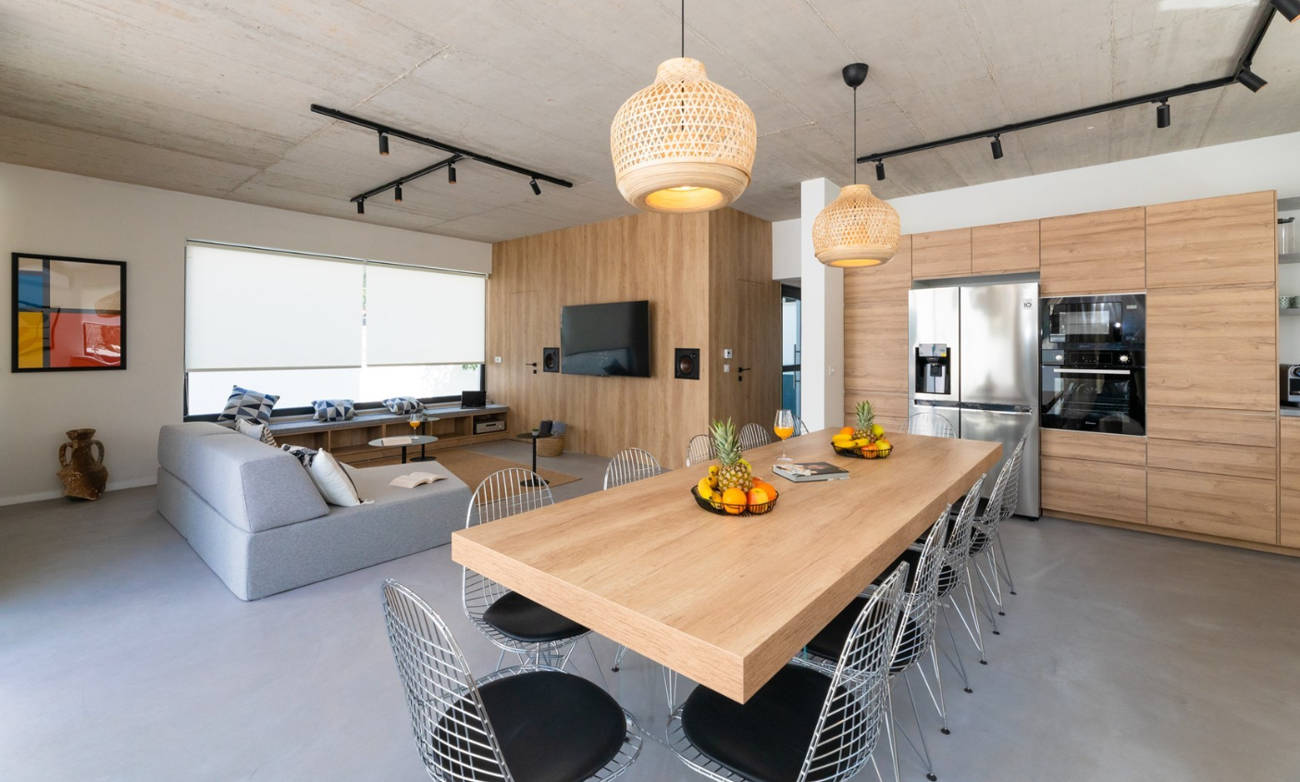 Emottion: paint for tiles
Emotion, our tile paint, adapts to this material and demonstrates its excellent adhesion. Thanks to its resistance range, this coating is able to withstand its original colour as well as running water and sunlight. In addition, it dries very quickly during use and can completely transform a room in a very short time.
Elitte: nail polish with a touch of glitter
In every square centimetre of this decorative glaze, which combines glitter and metallic sparkles, there is a whole new world of trendy elegance that is applied to surfaces to turn rooms into much more stylish spaces.
Printed concrete: imitating nature
This material is also considered as a coating. It allows natural elements such as natural stone, brick or wood to be reproduced on its surface, thanks to the moulds that are available in multiple designs that capture images full of realism on all the horizontal surfaces on which it is applied.
Experienced micro concrete company in Chennai
Since 2005, when we started in our factory located in Valencia, Spain, our desire was to become the world market leader in continuous coatings and it seems that we have achieved it, thanks to our dedication and our passion for spaces and rooms with great qualities, which has led us to place our brand all over the world.
Thus, our products have achieved worldwide fame and the Topciment® brand has become a reference for architects, decorators, applicators and builders everywhere, being registered in Europe, the United States and China.
To get this far, we have not only developed our production or manufacturing department to the maximum. Thanks to constant training, our professionals in charge of the customer service department are able to offer the fastest solutions to those professionals who want the best, those materials that help them to build customer loyalty.
Are you in the construction sector and want to count on our micro concrete in Chennai? Contact us and our professionals will accelerate the whole process so that you become a partner of one of the leading companies in the sector of continuous cladding.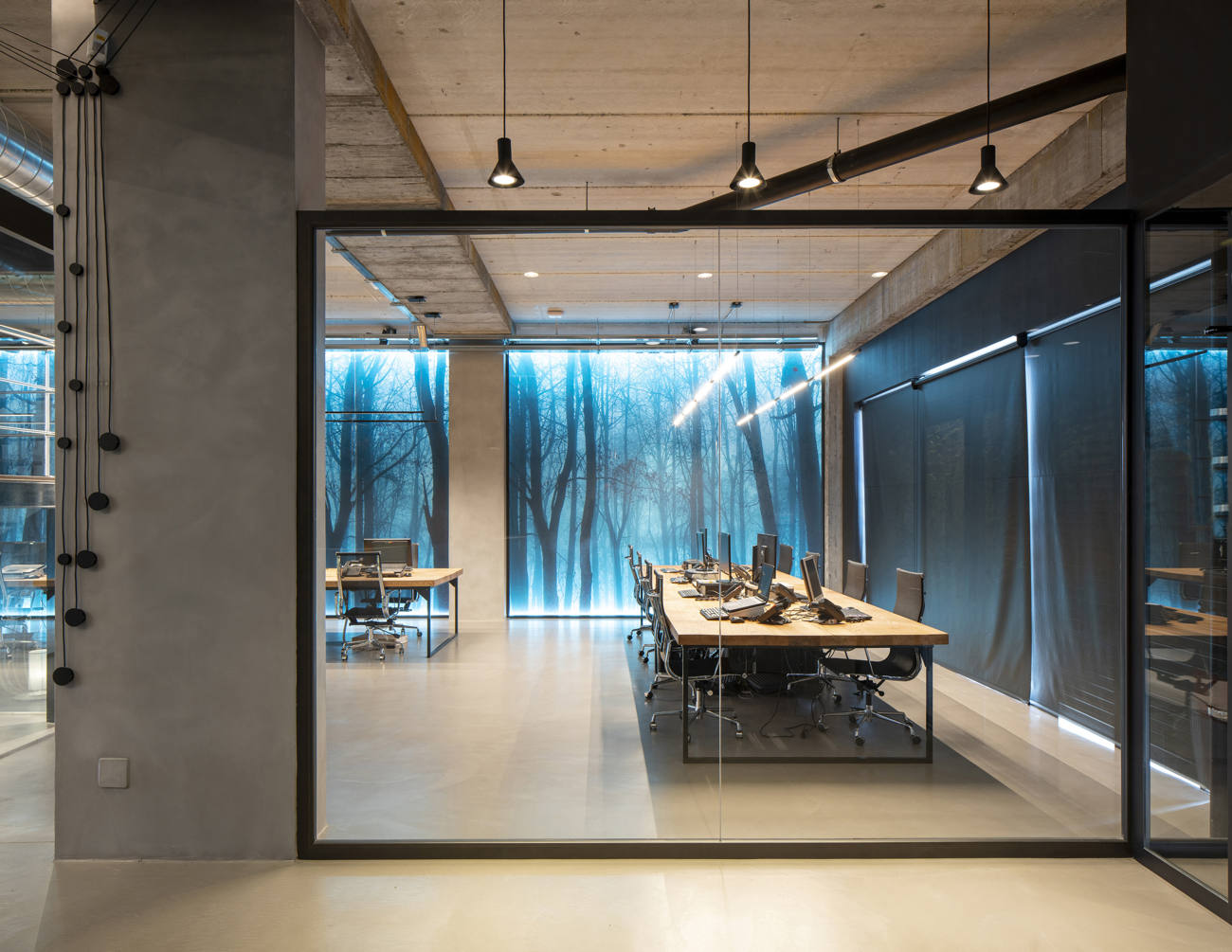 Our products have official recognitions.
The pursuit of excellence in everything we do has led us to obtain the ISO 9001:2015 CE certification. It is a comprehensive guarantee for the professionals who use our products for the execution of projects and for our partners that their catalogues will feature excellent micro-concrete quality.
We are also experts in training professionals
At Topciment®, we do not use our expertise acquired over almost 20 years exclusively to manufacture high-performance continuous coatings and their subsequent sale.
Experience has taught us that in order to obtain the best results, we must constantly train ourselves to keep up to date with the latest trends and the most innovative application methods. In this way, during our trajectory, we have shared our knowledge about micro concrete both with our own staff and with external applicators, also becoming high-level trainers.
Many professionals have passed through our training courses who wanted to improve their level and become better professionals and they could only achieve this with us because we have the best applicators and the best products.
Therefore, we can say that we have become not only a worldwide reference company, but also an institution in terms of training at a global level.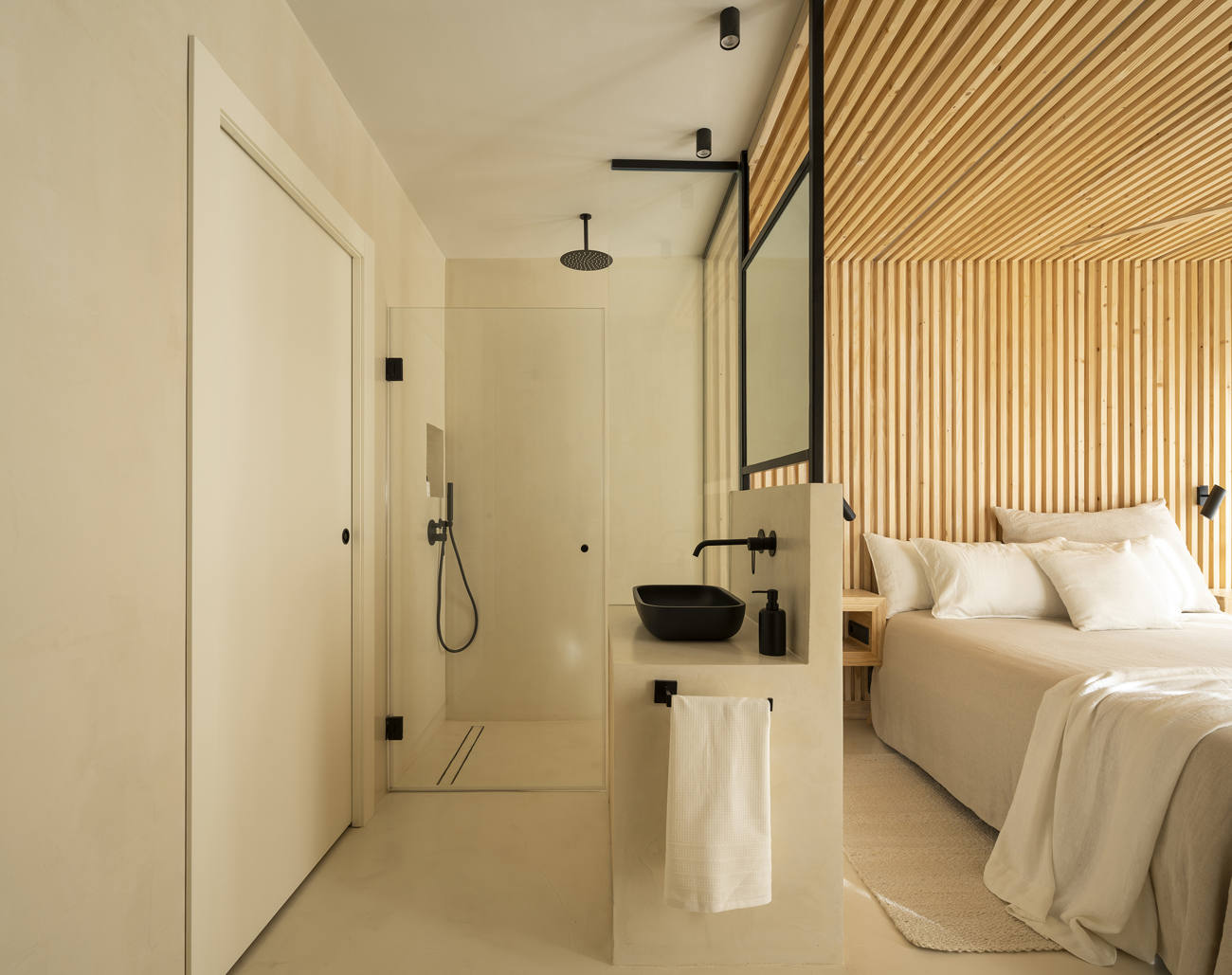 Be a micro concrete reference in Chennai
Do you want to have the best products and become the reference business of micro concrete in Chennai? Join Topciment® and we will provide you with a complete range of high quality continuous coatings and all the experience accumulated after almost twenty years of experience.
Contact us and solve your doubts
Do you have any doubts about our products? Fill in the form below and we will answer all the questions you may have about our micro concrete à Chennai.