Micro concrete in Coimbatore- Suppliers of floors and walls solutions
Decoration is something that moves us. Seeing how each room has its own particular style, a different design, a characteristic air, a peculiar touch. Making each place something unique and completely new, creative. We have combined our originality with all the ease in the process and potential functionality of each of the surfaces. This is the origin of our micro concrete, a decorative solution capable of exploiting to the maximum the aesthetics of a specific space, while facilitating a quick and easy renovation and far from what we know as usual work, maximizing all the functionality with which these surfaces are endowed.
Our micro concrete is an ideal blend of taste, refinement and optimization. We started with this concept in 2005 in Valencia (Spain) and today, we are practically all over the European continent and in most of the countries of the world. What started in a small and humble factory, has become a large distribution chain chosen by professionals from all over the world. The factories are still where they were and Valencia is still our main facility. The one from which the best decorative solutions on the market come to light.
We have our own laboratory, where we formulate and create our materials. Our own elaboration by the hand of our chemists in facilities equipped with the most advanced tools and the latest technology. From our own mixture comes a range of products capable of responding to each and every one of the needs. Products designed to respond to all types of projects and with characteristics enhanced according to each nature.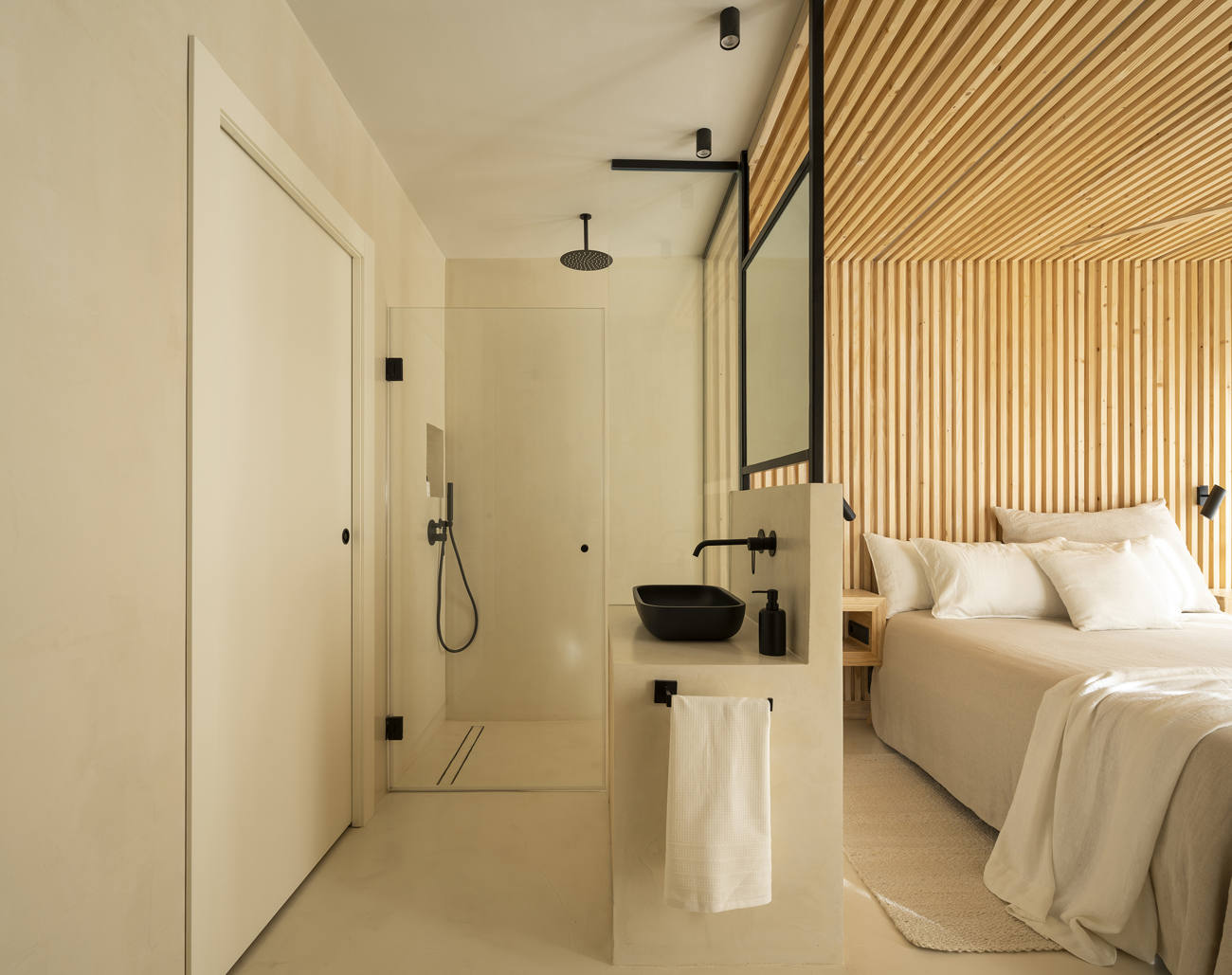 The secret? There is no secret, only constant research, updating and continuous work. Commitment, perseverance and a lot of dedication. There are no tricks, just a lot of work behind, but above all a great desire to excel and surprise. Avant-garde and innovation. This is the only way to achieve an unquestionable quality adapted to what professionals are looking for.
And we succeeded with flying colors. And that's because every day more and more people choose Topciment as their micro concrete in Coimbatore reference, and in the rest of the world. We have had potential and loyal customers since our inception, but expanding and being known worldwide, has made more and more people get on this train. Designers, decorators, architects or professionals of reforms and construction. Also individuals for their personal projects. In any case, we are leaders in the market, and if they choose us it is because the things we do, we are doing them properly.
Our main success and also our greatest satisfaction is to see how we grow daily. But it also makes us immensely happy to have achieved two titles that recognize precisely our work and philosophy. The SME INNOVATOR certificate demonstrates our commitment and perseverance in investing in R+D+I and, on the other hand, the ISO 9001:2015 standard reflects that our products are indeed of extreme quality, as qualified experts have ruled after having subjected our coatings to tests and controls to certify it.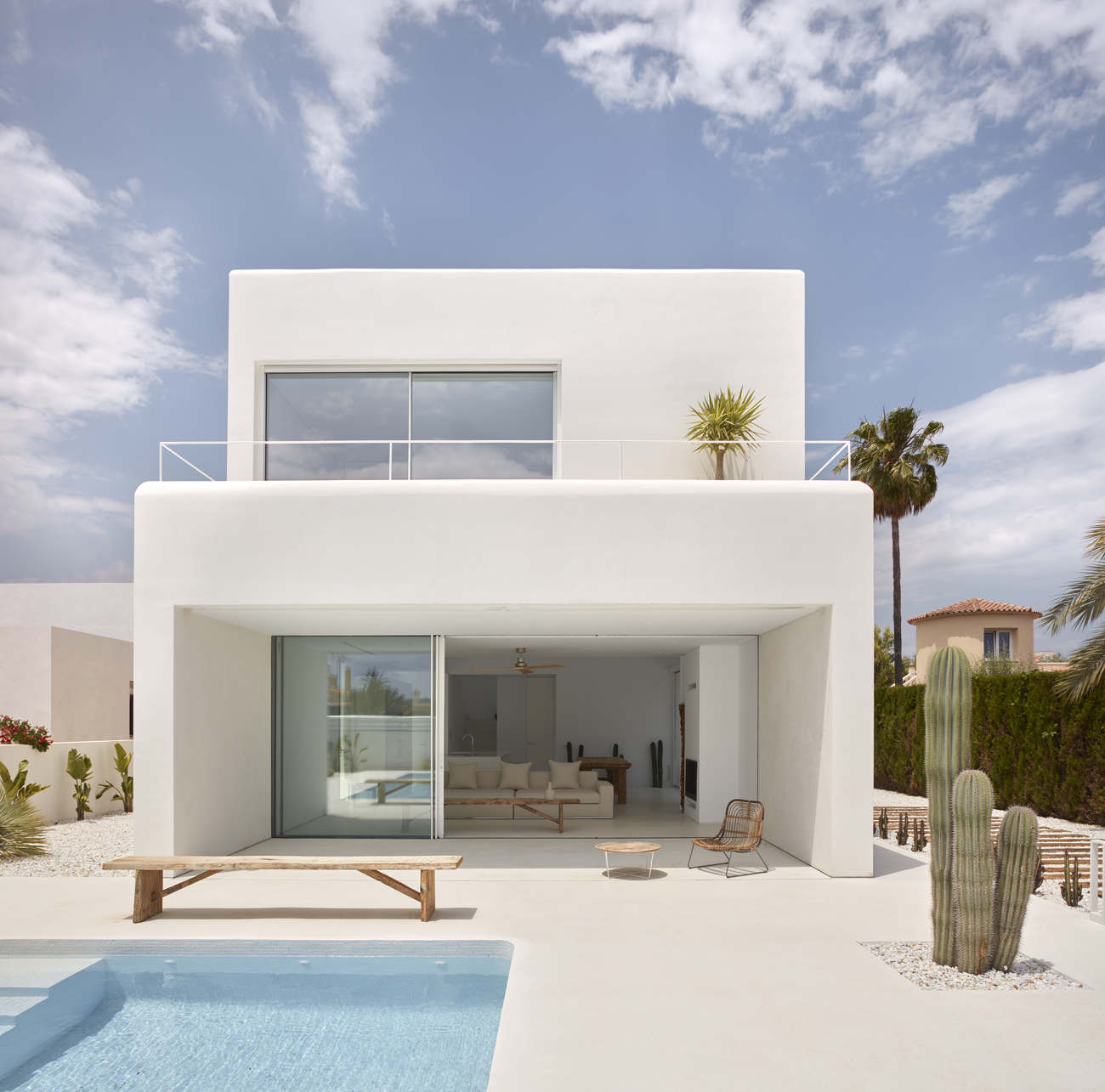 Our micro concrete is much better than you could ever imagine
It is strong, versatile and enhances the aesthetics of any space. The characteristic for which everyone knows our micro concrete in Coimbatore is the creation of continuity on surfaces, giving rise to completely diaphanous and smooth spaces. The absence of joints and interruption lines is an endless benefit for the coated support, but this is not just any material and therefore, it does not have any properties either.
No other material is as resistant. Its cementitious component makes it possible to achieve maximum surface hardness with only a thin layer of 1 mm minimum to 3 mm maximum. A hardness that translates into the absence of cracks, fissures and any other type of damage. A real hardness, the real thing. The robustness of a rock, unalterable. A material that in very busy surfaces guarantees maintenance and an intact appearance, withstanding everything, and that in less busy surfaces potentially increases its beauty.
In any case, both properties complement each other, and that is why, if there is a reason why it is so popular and has become the latest decorative trend of the moment, it is for being able to exploit resistance to the maximum, while achieving design finishes with an unmistakable style.
We are not the same as other micro concrete in Coimbatore companies, and we tell you why
Quality Made in Spain. Something we like to preach. First of all, because we are really proud of our Valencian origins and also because it is thanks to our quality that we have managed to reach the top.
We are not like other producers and distributors. We offer more, much more. We manufacture our own products and distribute worldwide but behind all this, there are a series of differential values in which we have worked to give the best to you, individual or professional of the reforms that are looking for the best results in all their work. And we are going to give them to you. Choose our micro concrete in Coimbatore and benefit from a series of personalized services as well as the peace of mind of having innovative solutions of real quality.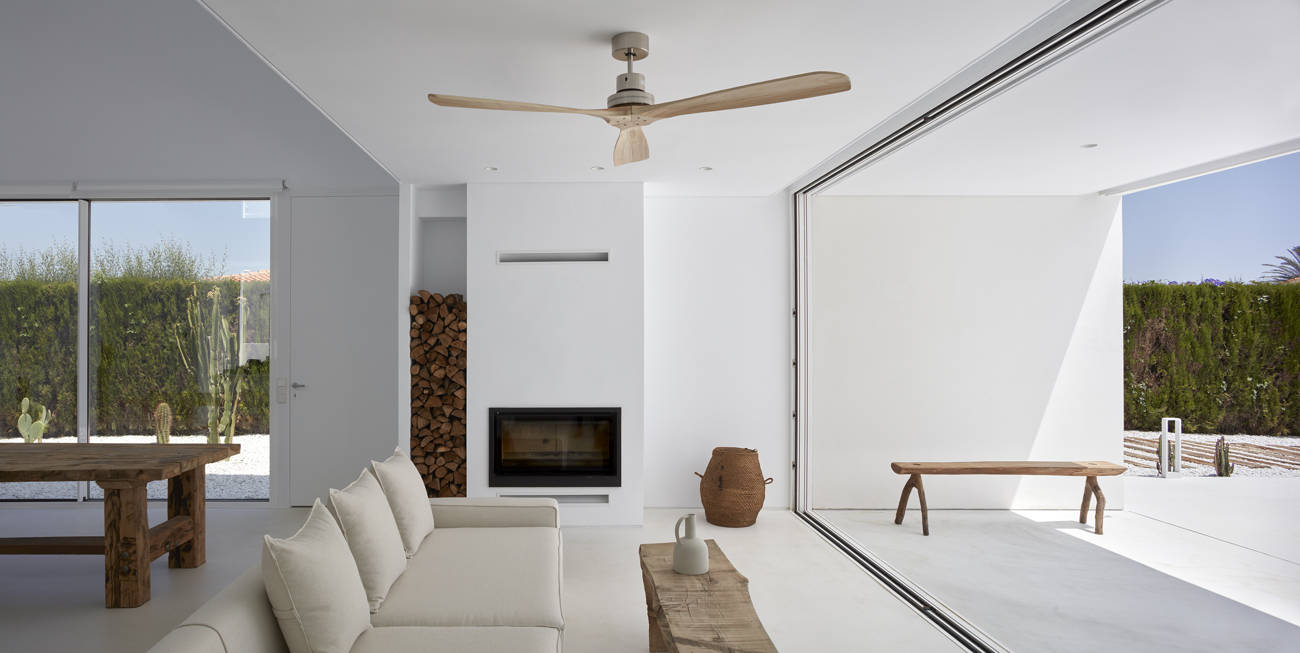 Deserved titles related to quality and innovation
We have worked to make everything we had in mind and wanted to achieve happen. One of the promises we made when we started would be that what we would offer would be based on absolute quality. We are demanding and we think that, in order to position and differentiate ourselves, we must aspire to excellence. And achieve it, as indeed we do at Topciment®. Our quality is based on this excellence, a winning combination that makes people trust what you offer. Hence, our ISO 9001:2015 certificate that guarantees this nature of all our materials after having undergone audits that certify it. A delicate process, at the same time rigorous, with which we have earned that people bet on us. But this is not enough if we do not also mention our seal as an INNOVATIVE SME, the one that gives meaning to our daily commitment: investment in R+D+I, constant updating and training and our development: in materials, processes, distribution and services.
Qualified technical service
It could not be less, because it is what you deserve. You deserve to have expert technicians to guide and advise you completely free of charge and personalized in whatever you need.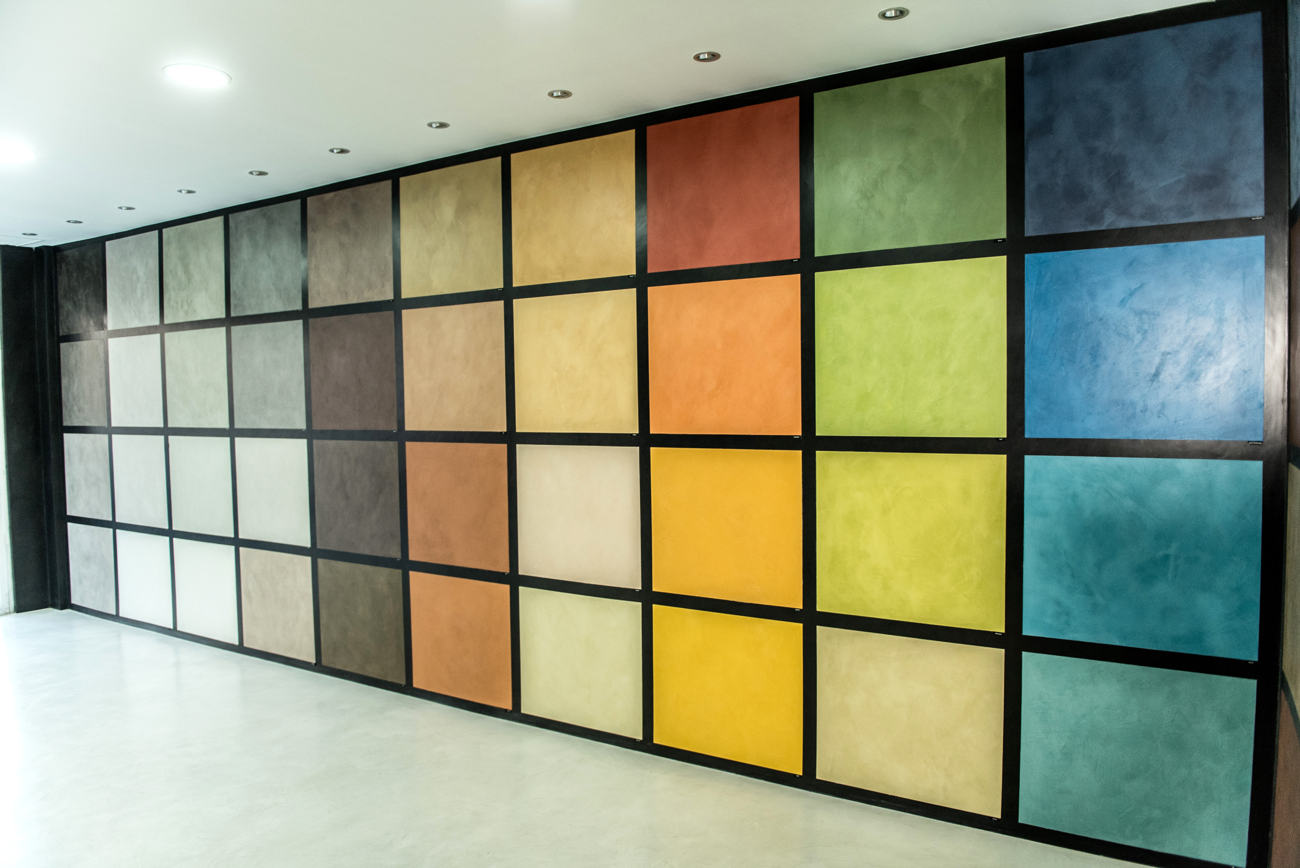 The power of our micro concrete in Coimbatore, now you can have it yourself
These more than fifteen years in the sector have served us for many things, but if something is completely undeniable, it is the speed and quality of how we have been expanding.
Undoubtedly a great achievement, merit and something that makes us immensely happy is to see how every day we are more. And there is no greater reflection of things well done than that people place their trust in you. As the vast majority of countries in the world already do with us.
Now it's your turn. You can become an official distributor of our micro concrete in Coimbatore. What will it mean? First of all, participating in a most rewarding professional project, one that will make you grow, evolve and develop as a real expert. And of course, you will be surrounded by experts, because if there is one thing we know for sure, it is that you will have our support and advice in everything you need.
You will distribute our materials with the endorsement of Topciment® as a brand after an extensive professional career dominated by great experience in the market. You will see your business grow and you will make life much easier for users, providing them with an authentic decorative trend of great quality and with guaranteed expert results.
Join us as an official distributor and feel the true power of our materials in Coimbatore. We tell you more. Write us to our form.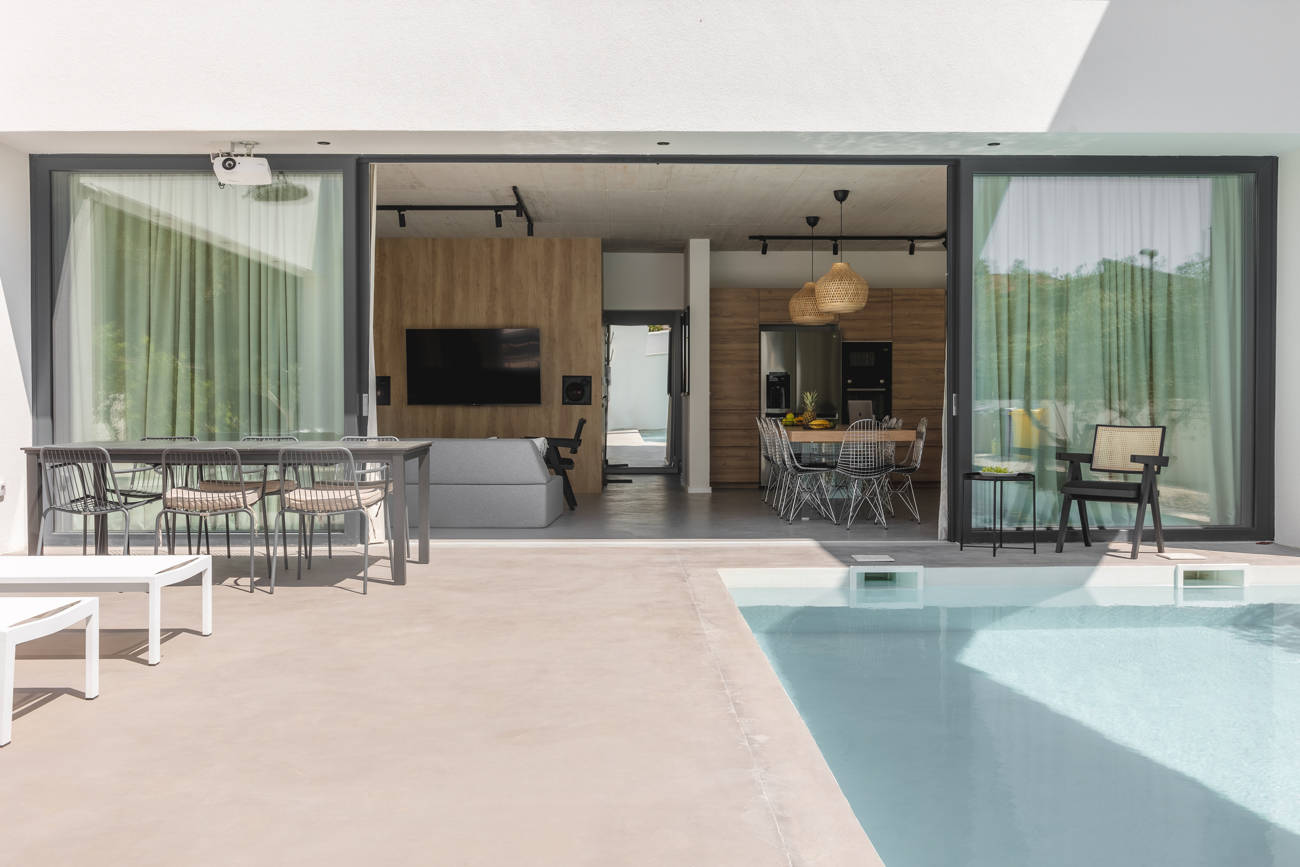 Our micro concrete in Coimbatore: when the performance is an attainable luxury
Its attributes are a luxury, but one of those that can be achieved. One of the peculiarities of our micro concrete in Coimbatore is that it presents a series of characteristics that conquer all those who experience them. Why? An absolute answer to everything with competent, exquisite, exclusive results.
Hardness greater than that of rock
Its unique composition based on a formulation of scandal, gives rise to a resistance that few materials can have. A special hardness prepared to be exposed to any type of factor or circumstance that may arise. Inclement weather, impacts or blows, abrasion or a frequent and continuous use-transit by people and vehicles, its appearance remains intact, beautiful and without the slightest damage.
Protective film against water
As valid for application on wet areas or areas in frequent contact with water as materials purely designed for this purpose. Prevents liquids from seeping inside, creating a protective film that repels them. Completely natural waterproof effect.
Natural anti-slip character
A very special attribute when it comes to floors and pavements, both indoors and outdoors. Completely anti-slip surfaces thanks to its granulation in different textures, which allows to provide them with the greatest safety ever seen.
Acts against cracks
The passage of time is not an enemy for it, and a good application by a professional and a correct (and almost imperceptible) maintenance are the exact and perfect components to ensure that it will not be altered in any case, thus avoiding the appearance of cracks and fissures.
Thinnest application layer
As smooth and thin as a thin layer of 3 mm maximum to ensure maximum adhesion to the existing support, without reducing in any case the dimensions of the rooms on which it is applied. The minimum layer for maximum hardness.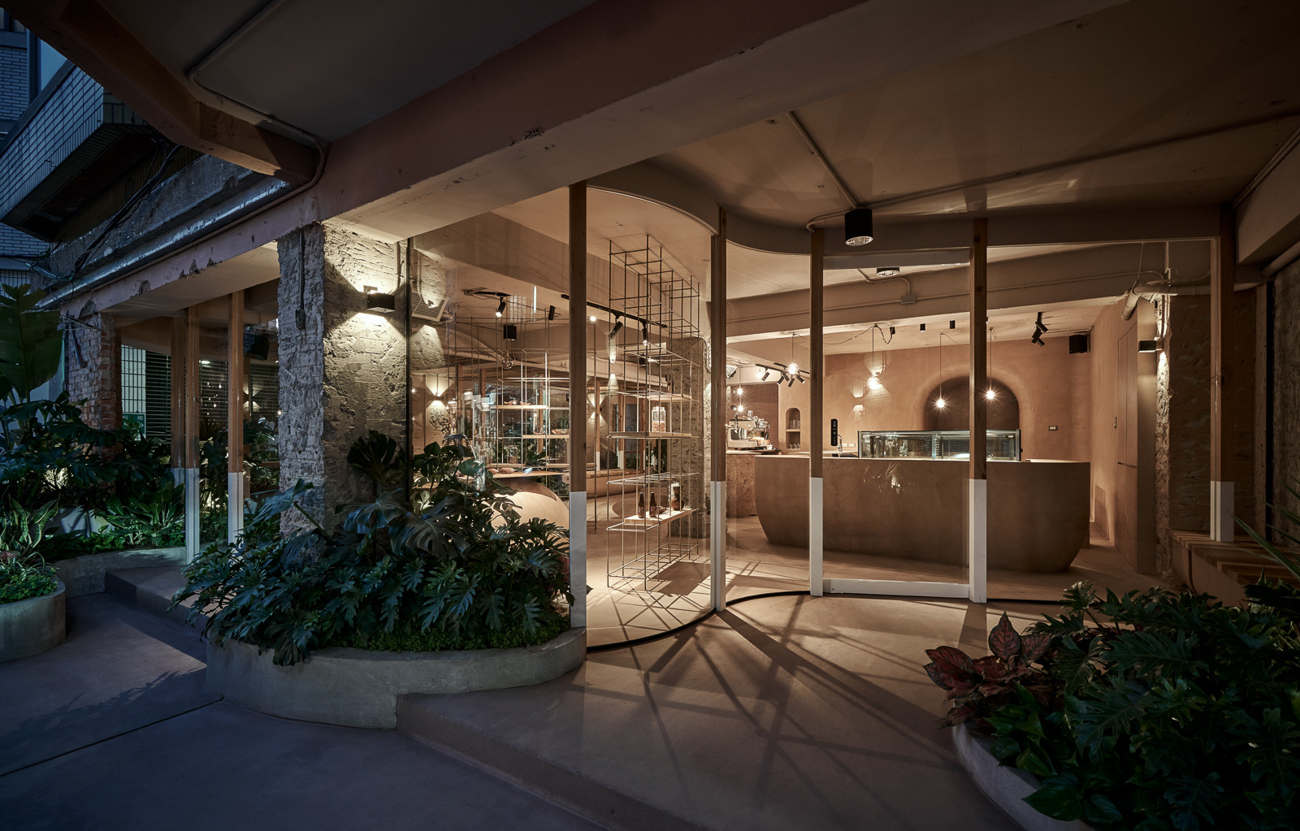 Installation in a heartbeat
Formulate, apply and let dry. That's it, there's nothing as easy as that. An installation whose main peculiarity lies in the direct application on the existing substrate, without removing or lifting the previous material. In this way, a total transformation of any room is achieved without raising dust, or using heavy machinery and without the existence of works or licenses. So easy, so clean and so simple.
Spatial continuity: the ultimate harmony
Because if there is a truly pleasurable sensation visually speaking, it is that of perceiving the same diaphanous, pure, silky space. One in which continuity is the main protagonist, providing walls and floors with a harmony that those areas with interruptions or joints do not have. A harmonic continuity that, thanks to the separation lines, creates a sensation of visual amplitude translated into a much greater luminosity in any type of place. Two factors that suddenly create a feeling of greater comfort, of greater pleasure when witnessing that space. A much more efficient cleaning in a single pass, easier, faster. All the good things that seamless surfaces are capable of creating.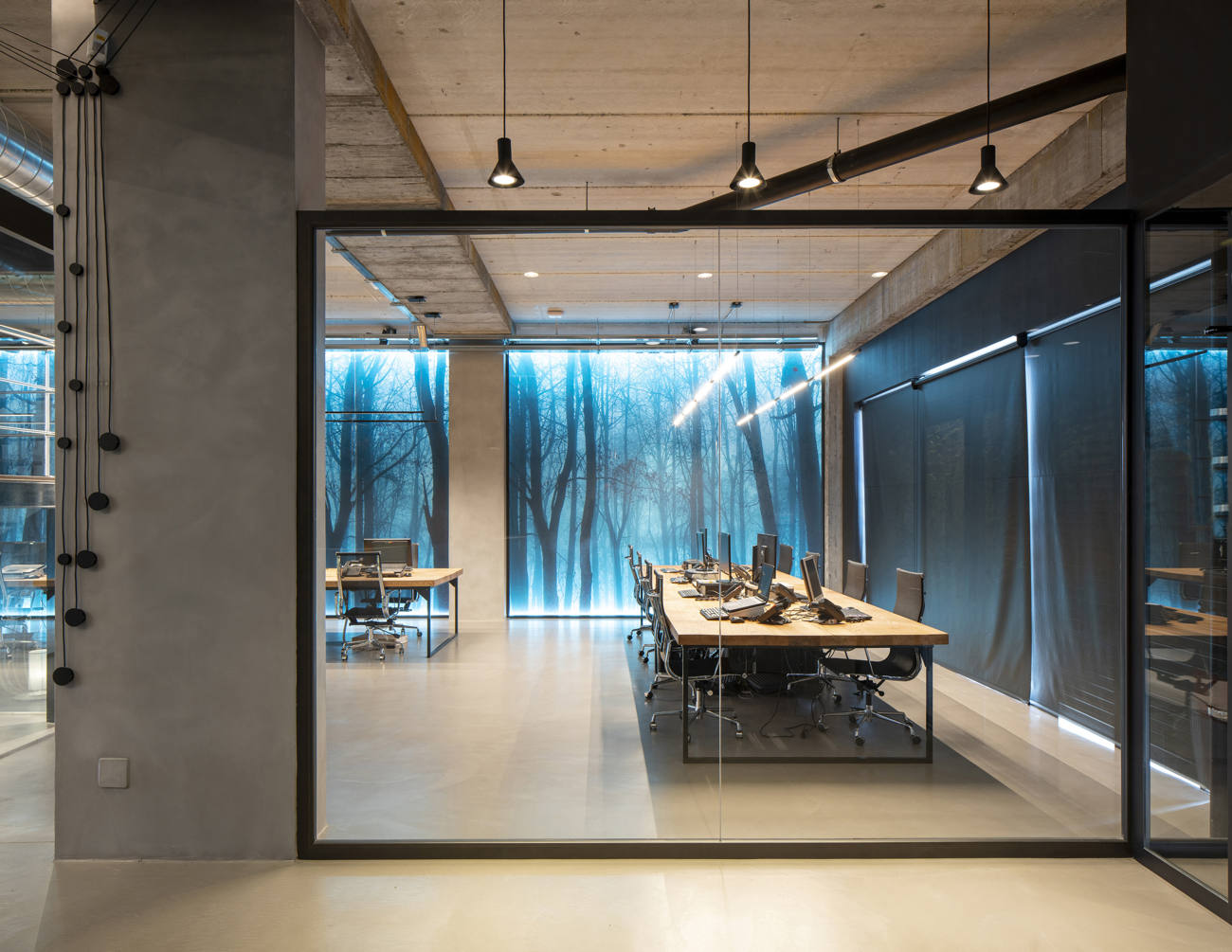 Micro concrete in Coimbatore for professionals. Which one will you choose?
A range of micro concrete in Coimbatore products without limits. This is what we have created at Topciment®, this is what we offer you. Conceived and designed to respond to all the renovation projects of professionals. One formulation, infinite uses. And everything, to serve you. Because no project is the same as another, from the same base, we have created products with improved characteristics perfectly adapted to every need.
We are avant-garde, and we prove it, adapting our mixtures to the demand, to the trends, to the environment. In this way, we know that in our wide range of decorative solutions without joints, there is the product you need.
Microbase
Prepare your substrate in the best possible way by using Microbase, the preparation product that guarantees maximum adhesion, hold and stability on the coated material on floors and walls. And if the intention is to pursue a rustic style with rougher or natural finishes, it can also be used as a finish. In either case, maximum hardness and mechanical resistance is guaranteed.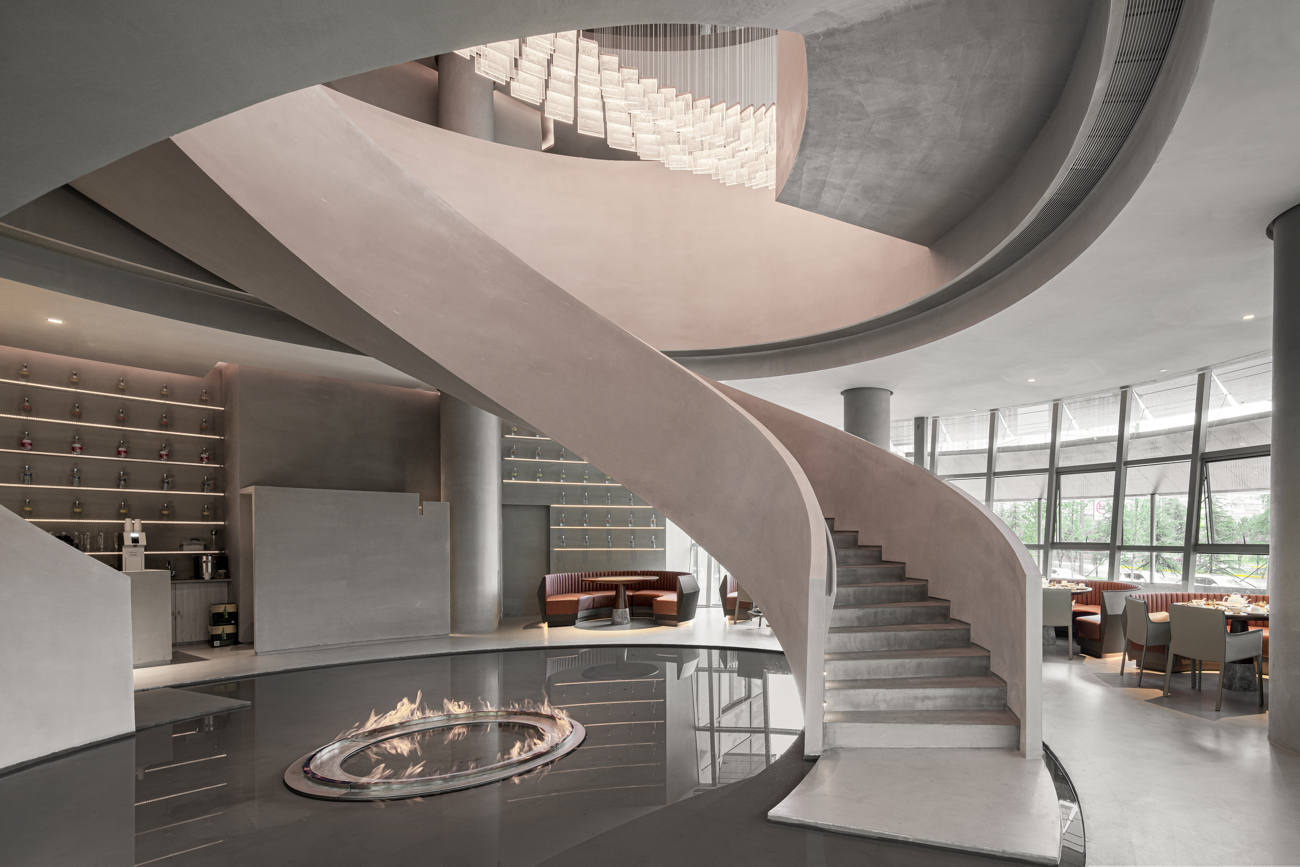 Microfino
Give interior walls that completely silky look that enhances their elegance. Microfino is a product designed for non-traffic surfaces, as it has a fine-grained texture that creates walls with a fine and soft touch. All the strength of micro concrete, with the most sophisticated style you can achieve.
Microdeck
The one designed especially for interior floor coverings. A texture of medium granulation for the creation of anti-slip and much safer floors. Slightly rough textures to provide maximum tranquility to the surfaces you walk on. Specially designed for the coating of shower trays, for example, and floors in general in kitchens and bathrooms.
Microstone
A range that performs at its best outdoors. Superior protection and unmistakable style for surfaces continuously exposed to a number of everyday and uncontrollable factors. Rain, UV rays, snow or wind will not alter its appearance. Neither will the transit of people or objects, abrasion or impacts. Total resistance to turn exteriors into authentic charming landscapes.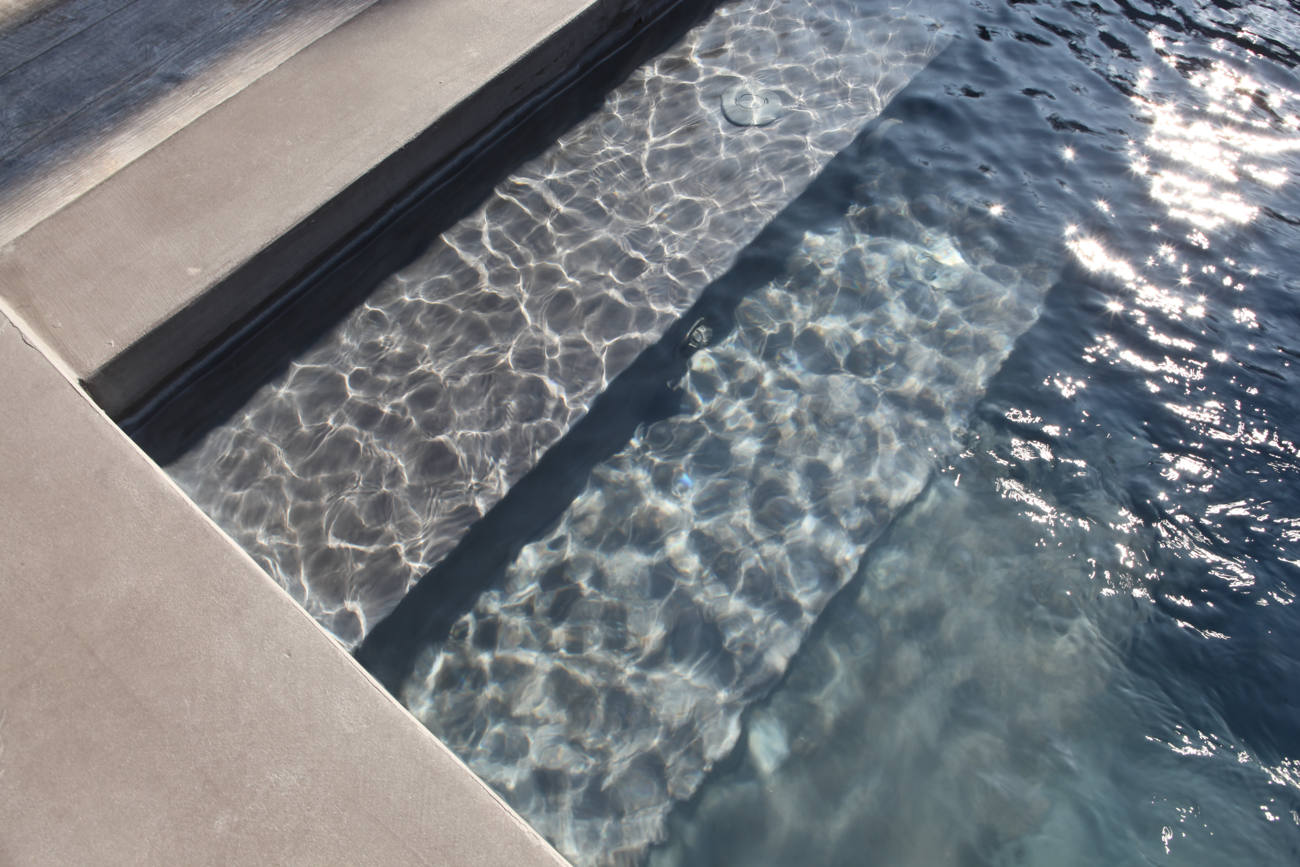 Efectto
Designed to make the whole process even easier. A ready-to-use product, completely innovative, as it does not require mixing, formulation or prior preparation of the substrate. Its formulation allows it to be applied directly on the substrate to be coated, such as interior and exterior walls and floors, achieving a total hardness and at the same time a high aesthetic and decorative value.
Atlanttic
The one that in humid surfaces, provides maximum protection against water filtration. Atlanttic is a micro concrete designed to coat those areas where contact with water does not cease, preventing its entry into the interior and the creation, consequently, of alterations or damage. Protection, impermeability and anti-slip for swimming pools, spas or fountains more than perfect.
Industtrial
It includes in its mixture an epoxy resin component designed to provide maximum hardness, resistance and maintenance of the floors and walls of the spaces that need it most. Designed, for example, for coating in common areas, offices, industrial buildings, hotels, restaurants and in general, all those areas whose use is unstoppable.
Natture
The latest addition to our catalog and a novelty that in a short time has become a great decorative trend. Natture is a lime-based product, designed to bring all the beauty of nature to indoor floors and walls. It imitates the tadelakt or stucco effect, achieving a decorative finish completely different and exclusive to others, while retaining all its industrial properties.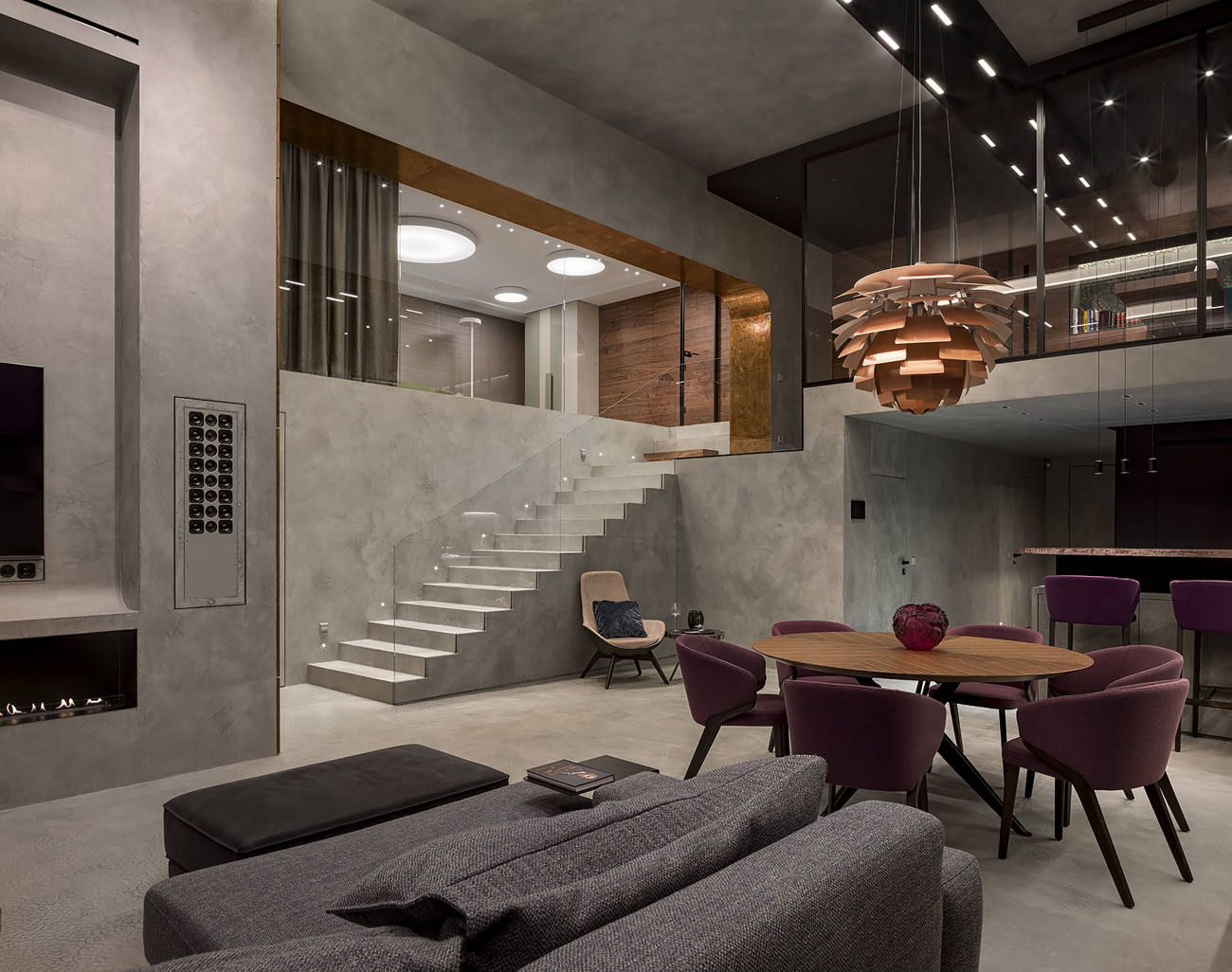 How our micro concrete in Coimbatore works to create new spaces?
Imagine all the features of our range of products, being applied on the spaces in a real way. Putting it into practice is easier than ever and the results achieved are based on an exquisite, incalculable and very precious aesthetic value. Coat any type of space with our micro concrete in Coimbatore and debut new, cozy, utilized and beautiful spaces.
Potentially upgraded bathrooms
An entire bathroom clad in micro concrete. Fantasy. Continuous walls and floors to create a modern, contemporary character like no other room. Shower trays and sinks protected against water seepage and dampness, as well as slip and fall protection.
Kitchens that make you enjoy
Better than ever. Prepared to withstand sudden changes in temperature and abrasion or scratches on their countertops, due to continuous and frequent use. Protected against humidity in basins or areas in contact with water and also much more hygienic. The creation of spatial continuity for kitchens that acquire a special, distinctive and completely updated character. Kitchens that invite you to spend more time within their four walls.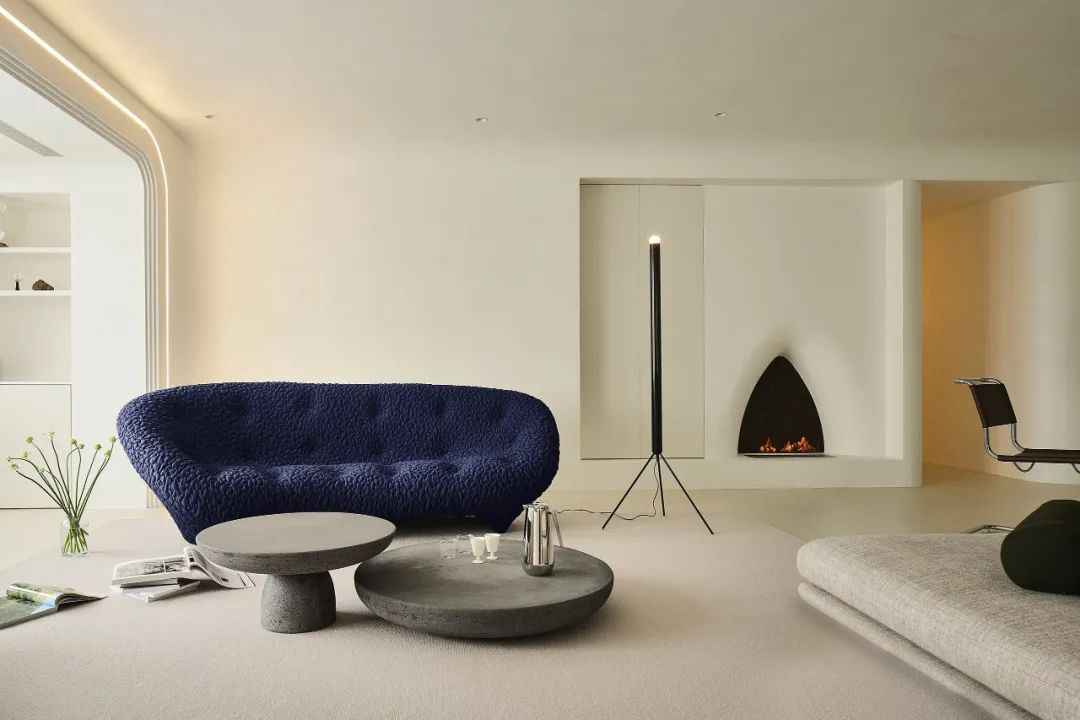 Floors and walls for panoramic interiors
Floors that are more resistant, harder and firmer than ever. Those that, despite the heavy traffic of people, vehicles and objects, are not even slightly altered. Not a scratch, not a crack. They are much safer and that creates peace of mind for their tenants. Their maintenance is much easier: a single pass cleaning and the pleasure of forgetting about the appearance of damage caused by any inconvenience. Not to mention its exquisite design. Horizontal surfaces that blend in with the walls to create spaces of absolute aesthetic richness.
On walls, protection and hardness with a soft and welcoming effect. Greater visual harmony thanks to the potential increase in the perception of its dimensions and luminosity. The interior cladding for brand new spaces that are a real luxury.
Exteriors that don't go unnoticed
Caring for and pampering those surfaces that are more worn and exposed than any other. Facades, terraces and porches more than ready to face the sun, rain, snow or strong wind. Intact, areas that do not lose their color, nor are they altered, nor is their frequent transit, especially by heavy vehicles, an impediment. A beautiful, protected and resistant exterior projection, one that will leave everyone who appreciates it open-mouthed.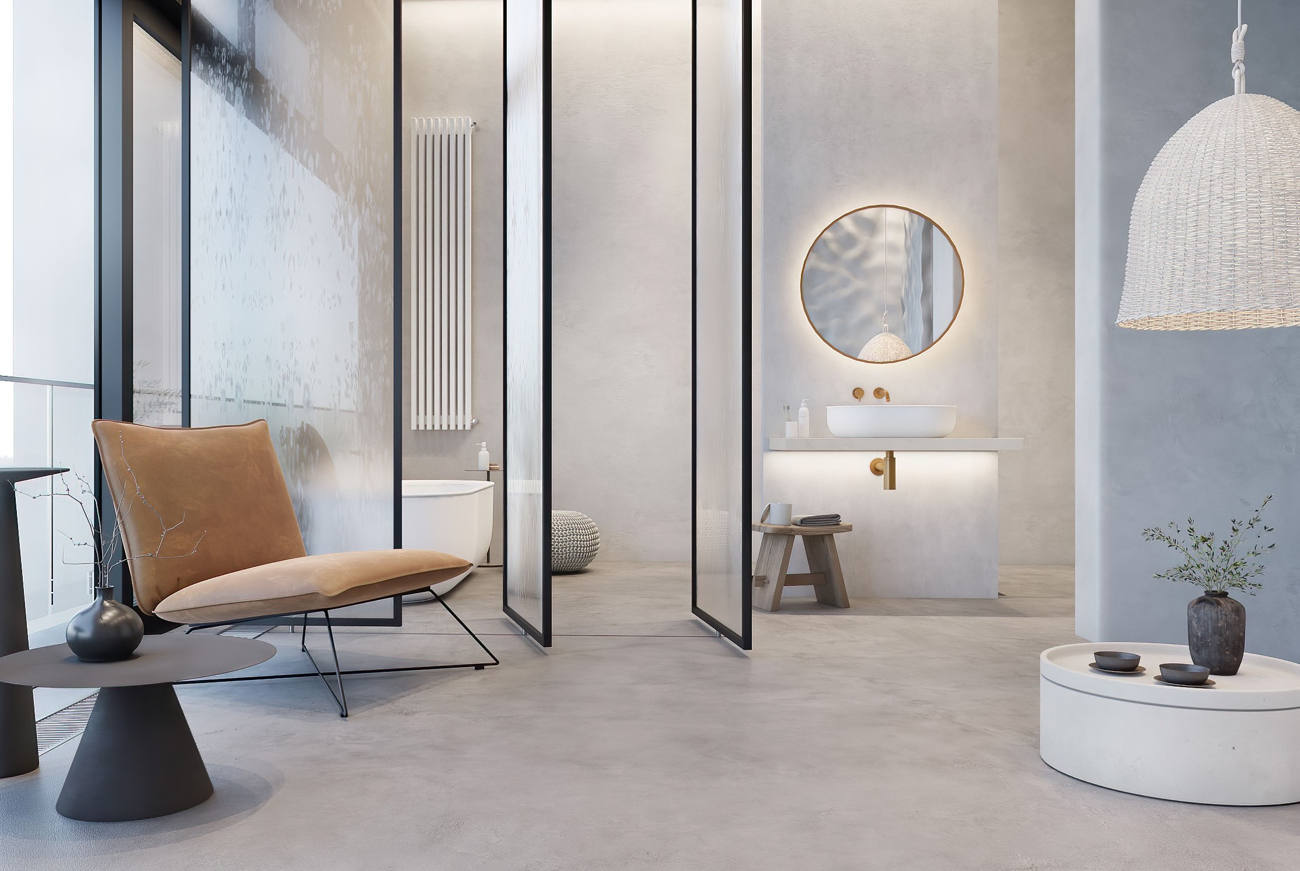 Need help?
Avant-garde is what we rely on every day to offer you the best. We apply it and it guides us in the production and marketing of all our micro concrete in Coimbatore, but also in our staff: real experts in the field. Their knowledge is also updated on a daily basis, refreshed, adapted. They have made this art their own. And they will be more than happy to assist you, guide you and help you.
Fill out our form and tell us anything that crosses your mind. We guarantee you a quick answer, perfectly adapted to you.