Micro concrete in Delhi - We're your microcement flooring producer
There are many manufacturers, but very few have our international experience and ISO 9001:2015 certification. A certification that accredits the quality of the products we manufacture and the exceptional service we offer to professionals in the construction and decoration sector who place their trust in a company with such a long history as ours.
At Topciment® we have been dedicated body and soul since 2005 to the production and distribution of innovative and long-lasting decorative coatings for indoors and outdoors. Decades of experience in which we have been consolidating our position on the international scene, registering our brand in countries such as the United States and China as well as throughout the European continent. An expansion driven by our distributors spread across the length and breadth of the planet.
Innovation is intrinsic to our DNA. That's why we offer the evolution of micro concrete in Delhi. We take what is good about this material and refine it to offer an even more advanced continuous cladding. More beautiful on the outside, more resistant on the inside: microcement. It is precisely this innovation and the high performance of our products that earns us the trust of customers we hope you will join us.
We create unique cementitious cladding. Exceptional decorative finishes that are at the forefront of design and decoration trends. Trends that lead us towards an increasingly sustainable world. A commitment that has made us a benchmark. Without ever losing our humility and sense of cooperation. Our core values as a micro concrete company in Delhi and the rest of the world.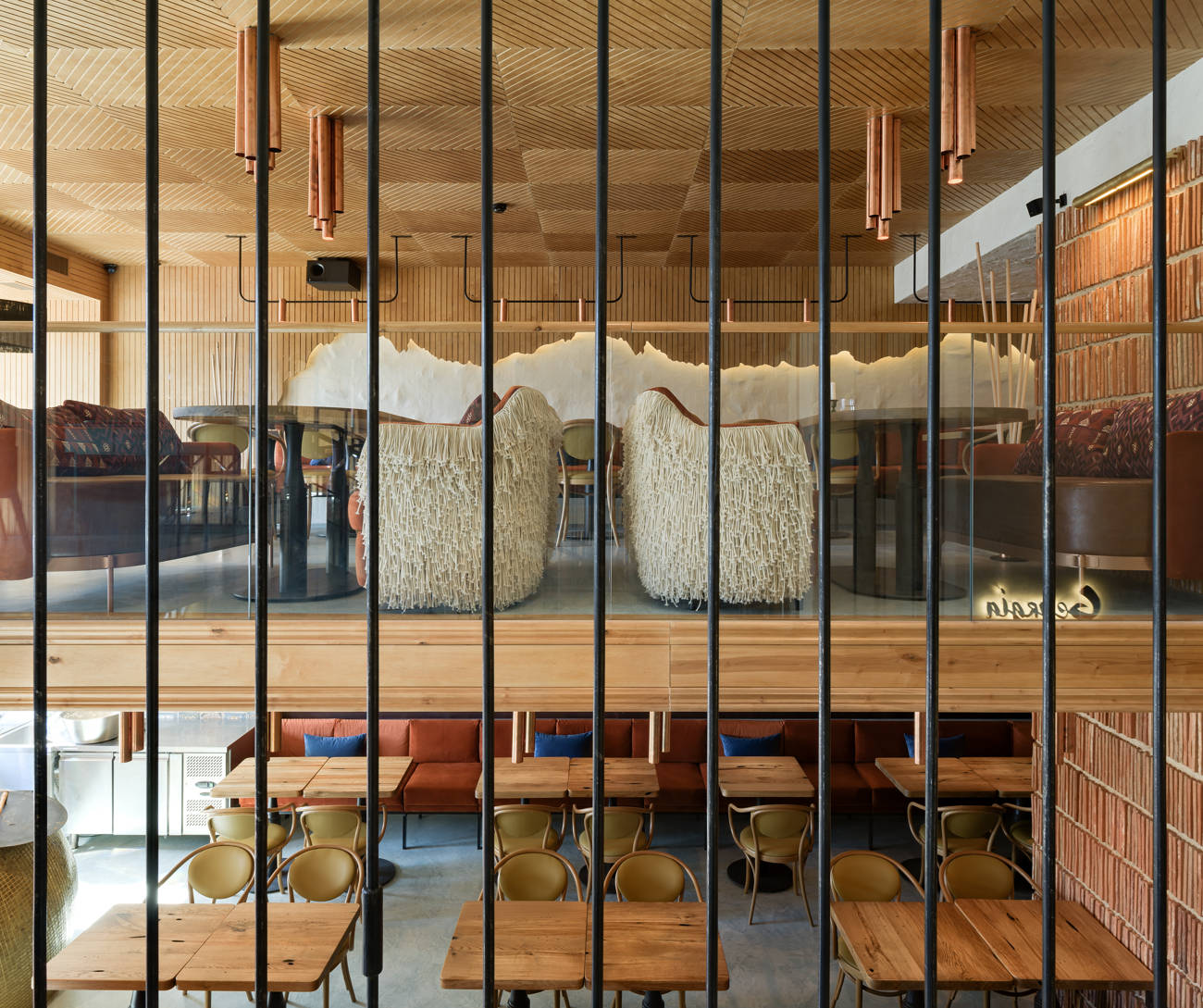 Microcement: what is this micro concrete flooring
When we talk about micro concrete we are referring to floor coverings with a polished concrete look that guarantee superior hardness and resistance. This material is widely used in the renovation of residential houses, but above all in commercial spaces such as shops and outdoor spaces.
These advantages are even greater with microcement. A more advanced coating because it is easier to apply and thinner, allows greater creativity and aesthetic possibilities in its design, maintains the good mechanical and chemical resistance of micro concrete and, in addition, has no joints and provides non-slip and waterproof finishes.
With microcement we quickly give a second skin to trafficable and non-trafficable surfaces, indoors and outdoors. Less than 3 millimetres thick, and without affecting the structural load of floors, it combines the extraordinary hardness and mechanical resistance of micro concrete with a more polished and versatile aesthetic. A solution that fuses aesthetics and functionality and that burst onto the scene in Europe and, for some years now, has also been doing so in Delhi and the rest of India.
We make micro concrete in Delhi better
It is not enough to do the same as everyone else. You have to do something else. Be different. At Topciment® we strive to make micro concrete in Delhi better than other manufacturers and distributors. Because we understand microcement as a true art due to its handcrafted application technique that makes no two surfaces the same. Floors, ceilings, walls, terraces, swimming pools, furniture...
Exclusivity. That is what we offer with our micro concrete and microcement in Delhi. Advanced technology made material. Outstanding functionalities, refined aesthetics.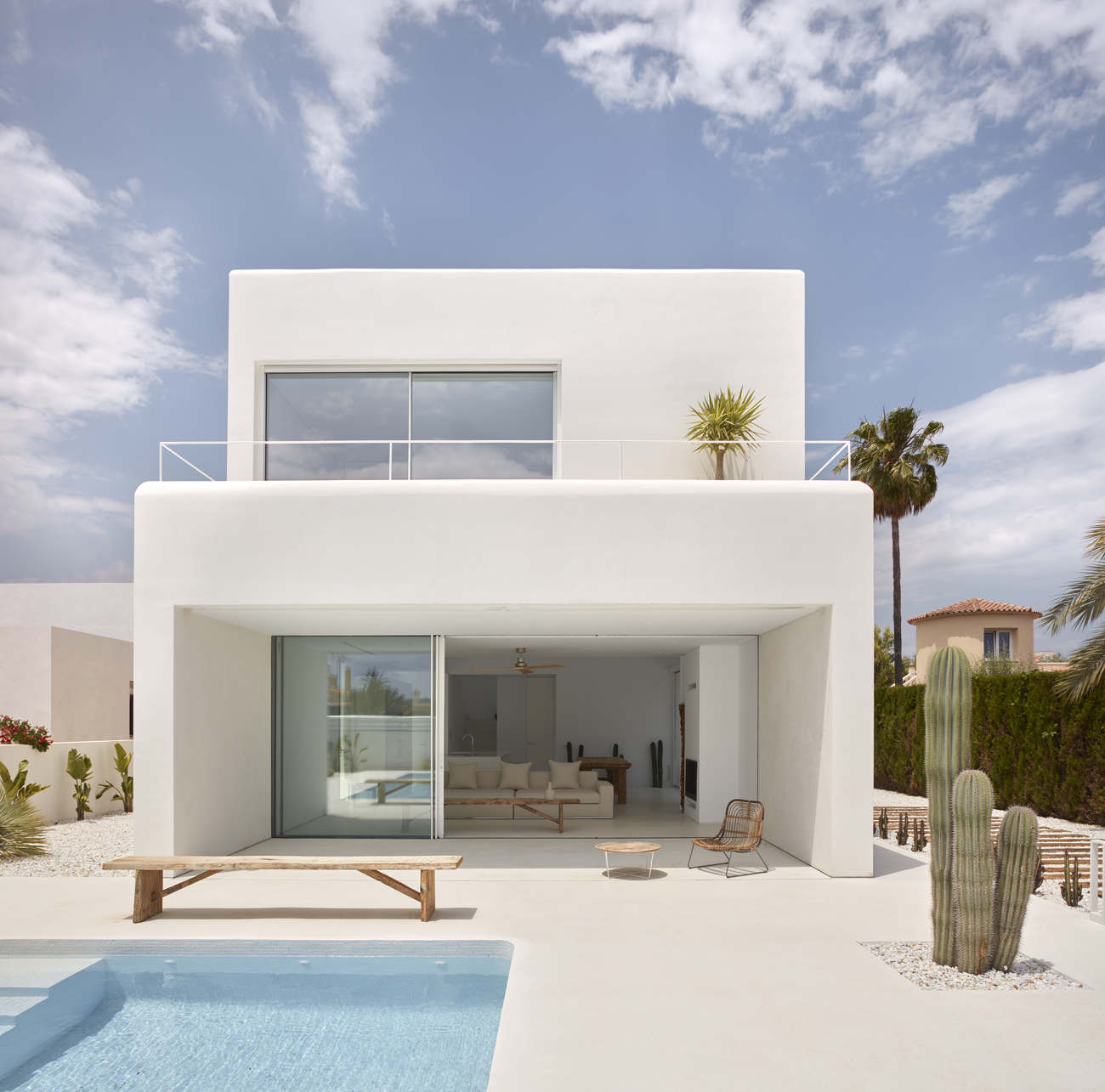 Hot new trends finishes: microcement is the future
Art is to be enjoyed, but above all to be shared. The future of decoration is written with microcement. And surfaces are transformed with it. Distinguished and modern finishes in the blink of an eye. The imperfections of old substrates are made up. The goodness of existing substrates is multiplied with new ones thanks to this spectacular material. Coatings with micro concrete in Delhi have a lot to say.
Seamless micro concrete look for a superior funcionality
Beauty comes and goes, because preferences change. Beauty is subjective, because opinions differ. That is why what always remains is the interior. And in the world of decorative coverings, functionality is what predominates and durability is what makes you choose one material or another. Continuous surfaces with a more refined and avant-garde micro concrete look thanks to microcement. Seamless surfaces that are easy to clean and maintain, but above all with extraordinary resistance to wear and tear due to abrasion, high traffic, stains and splashes, exposure to the sun and with anti-slip and waterproof finishes. What more could you ask for?
Cement aesthetic mixed with micro concrete resistance
Just as with the use of micro concrete small microcracks may appear over time, some more visible than others; you can completely forget about this possible inconvenience with microcement coatings. The extremely high performance of the material we manufacture and the skills and techniques of our certified applicators make this possible. We create safe spaces.
Feather-light coatings over any surface
Surfaces less rough and lighter than micro concrete. Our latest generation of microcements in Delhi have no effect whatsoever on the substrate on which they are applied. Their thickness is practically imperceptible, as if they were a feather. A material whose extraordinary adhesion and compatibility with other materials is not unnoticed. Marble, terrazzo, plasterboard, plaster, concrete, cement, tiles...
Wide colour range to spice up the basic grey of micro concrete
The grey colour of the micro concrete is fine. More than fine. But who says no to more variety? With microcement we personalise any surface with any colour you can imagine. And if we don't have it in our catalogue, we incorporate it. Because colour is essential for rooms to transmit the sensations we want to feel.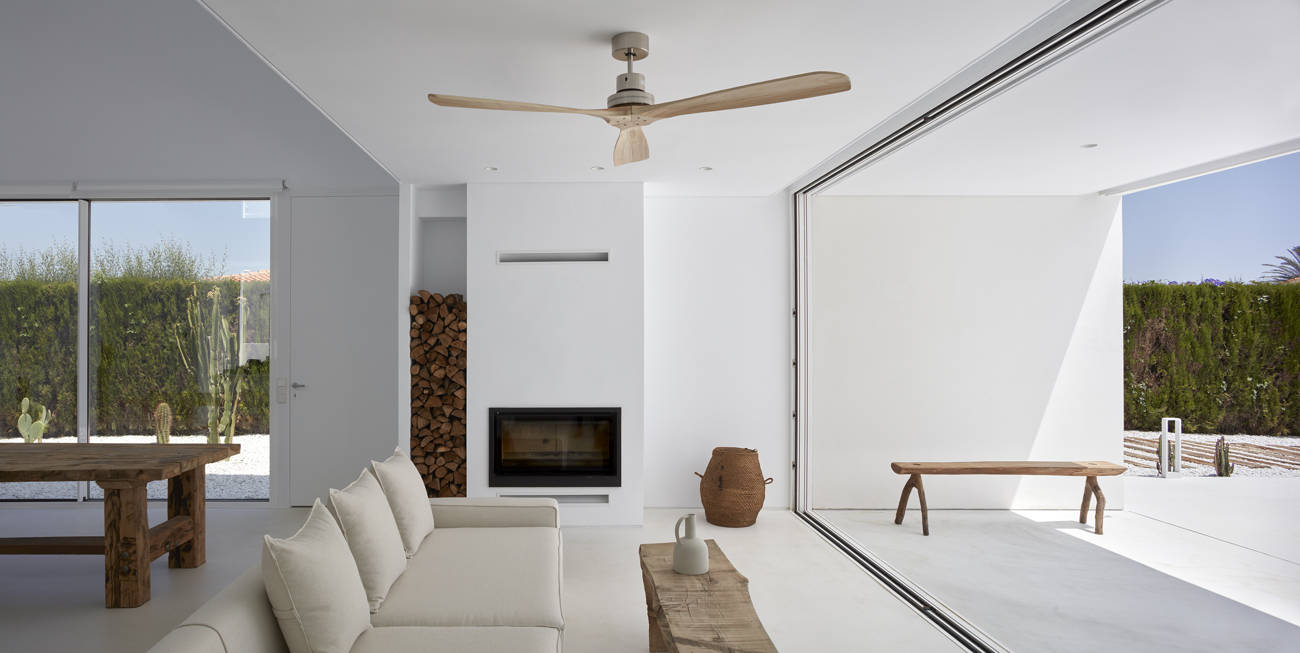 Topciment: your micro concrete expert in Delhi and India
En Topciment® buscamos tu satisfacción. Ponemos nuestra experiencia a tu servicio para guiarte en todo el proceso y ayudarte a tomar las decisiones acertadas. Nuestro saber hacer habla de nosotros, pero es la confianza del profesional la que nos representa.
At Topciment® we seek your satisfaction. We put our experience at your service to guide you through the whole process and help you make the right decisions. Our know-how speaks about us, but it is the professional's trust that really represents us.
We want to be your micro concrete expert in Delhi and the rest of India whatever your needs are. Are you an applicator and would like to get certified with us? Become our supplier and be part of a company with a proven track record? Request a quote for a microcement renovation? Please fill in the form and we will get down to work.
The quality of spanish materials move to Delhi
We are all indebted to our origins. Because what we were shapes what we are and, above all, what we will be in the future. At Topciment® we do not forget our beginnings. We are a Spanish company whose main factories are located in Valencia, Spain. There we have the most cutting-edge machinery on the market, from where we produce our decorative coatings and share them with the rest of the world.
Factories equipped with several laboratories from where our chemists team improves the formulation of the microcement systems we already have, but also where new coatings are born.
Passion and accuracy: that's what we offer as a micro concrete company
We aspire to excellence, because our customers don't deserve less than that. In our products and service to the professional, but also in the way we transmit and train the applicator to master the product to perfection. A precision and know-how that would not be possible without the passion that moves us. An enthusiasm that we share with you and that we want you to feel too if you choose us as your microcement and micro concrete company in Delhi.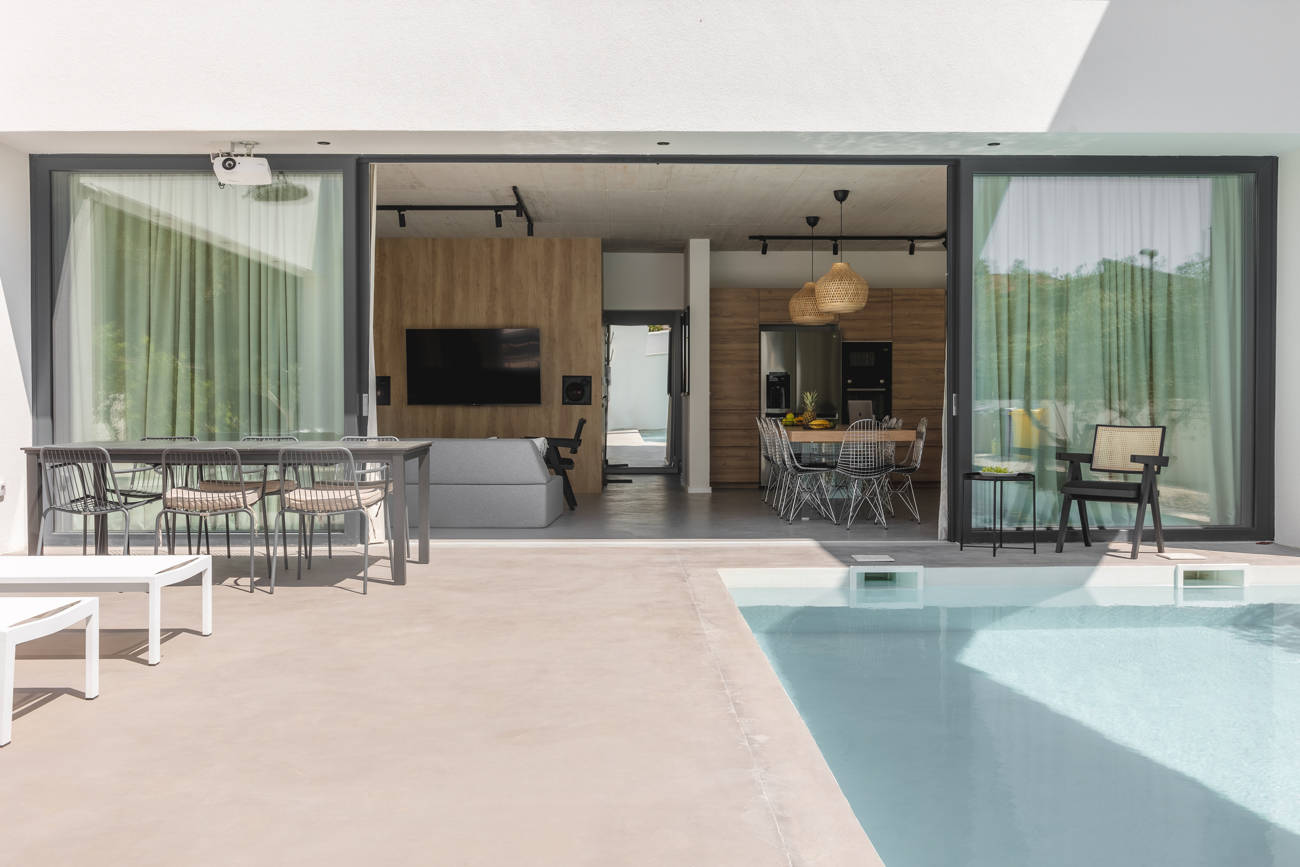 Technical advice from our experts
We offer you free technical advice 365 days a year. Our micro concrete and microcement experts will answer any technical questions you may have about our systems. Commercial technicians who have been thoroughly trained and who will help you to solve any problem. But also to advise you on choice, application, care and maintenance.
Training courses
Our technicians are not the only channel for passing on our knowledge as micro concrete experts in Delhi. We are strongly committed to application courses. A complete training programme that covers all our systems and is tailored to the skills and abilities of each individual. Would you like to become the next Topciment® certified microcement applicator in Delhi?
Coatings with ISO 9001 certificate
You have to prove things, not just say them. Our products have the CE marking (European homologation) as well as the ISO 9001:2015 certificate that accredits us as specialist manufacturers of microcement. Not because we wanted to, but because the competent bodies have validated us to be so and they have also wanted us to be so. We are subject to exhaustive quality controls.
Microcement on top of micro concrete in Delhi: minimal architecture and luxury decor
Minimalist architectural elements and highly decorative finishes. A luxury that only microcement can afford and that places it above micro concrete in Delhi. Not because we say so, but because the exponential demand for microcement in India indicates it. Majestic buildings in which we do not prioritise aesthetics by putting it first, but work on the same level as functionality. A material with multiple fields of application and use.
Flooring
Seamless flooring. Waterproof and non-slip finish. Applicable over underheat flooring. Long-lasting and abrasion resistant, to UV exposure too if is chosen for outdoor use .No cracking due to high traffic resistance. Microcement flooring it's available in infinite colours.
Bathrooms
Bathroom cleaning tasks disappears with microcement. Coatings hardly needs to be cleaned in an exhaustive manner due to it lack of joints. Dirt has no room to pile up. With microcement in Delhi you are able to cover bathroom floors and walls, shower trays, sinks, whatever you want. A coating that's resistant to water and dampness, abrasion and offers a non-slip finish too.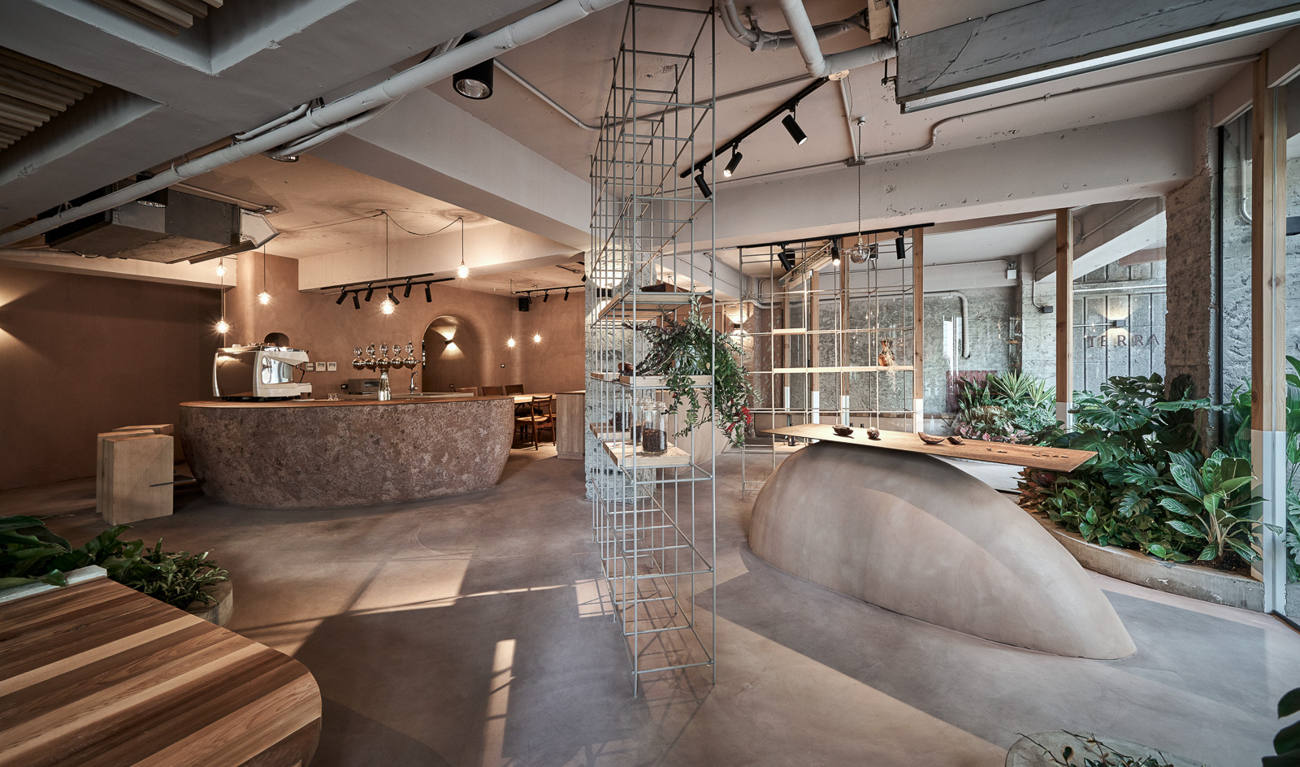 Countertops
Microcement countertops have an attractive aesthetic and you can create original furniture. A material that seems delicate but really is very resistant, even outdoors. A decorative trend used in outdoor kitchens. Resistant to friction and abrasion, UV rays and rain. Are you ready?
Kitchens
Life in Delhi is busy, that's why we make it easy to renovate a room as busy as the kitchen. So all you have to think and worry about is the final colour. A complete renovation, from top to bottom, in record time, achieving a dream continuity. Because microcement in kitchens could not be more versatile. It repels water and tolerates temperature changes, offers a non-slip finish and is highly resistant to abrasion and traffic.
Outdoor areas
Microcement qualities also excel outdoors. We have a specific system depends on the surface that is going to be covered and field of application too. Facades an terraces, swimming pools and kitchen countertops, etc.
Staircases
Microcement withstands raised foot traffic, but how much can resist? The best way to measure and quantify it is to covered a staircarse . An element that tolerates abrasive wear and doesn't crack under heavy use. Visually, you will turn simple stairs into the most relevant element of the space and environment in which they are located. Apartments, hotels, offices...
Residential and commercial use
The versatility of microcement means that it can be used for all types of renovations in Delhi. Both in the residential area and in businesses and other types of commercial premises. Whatever the chosen field of application, the benefits of this material are highly profitable. Check it out in our gallery.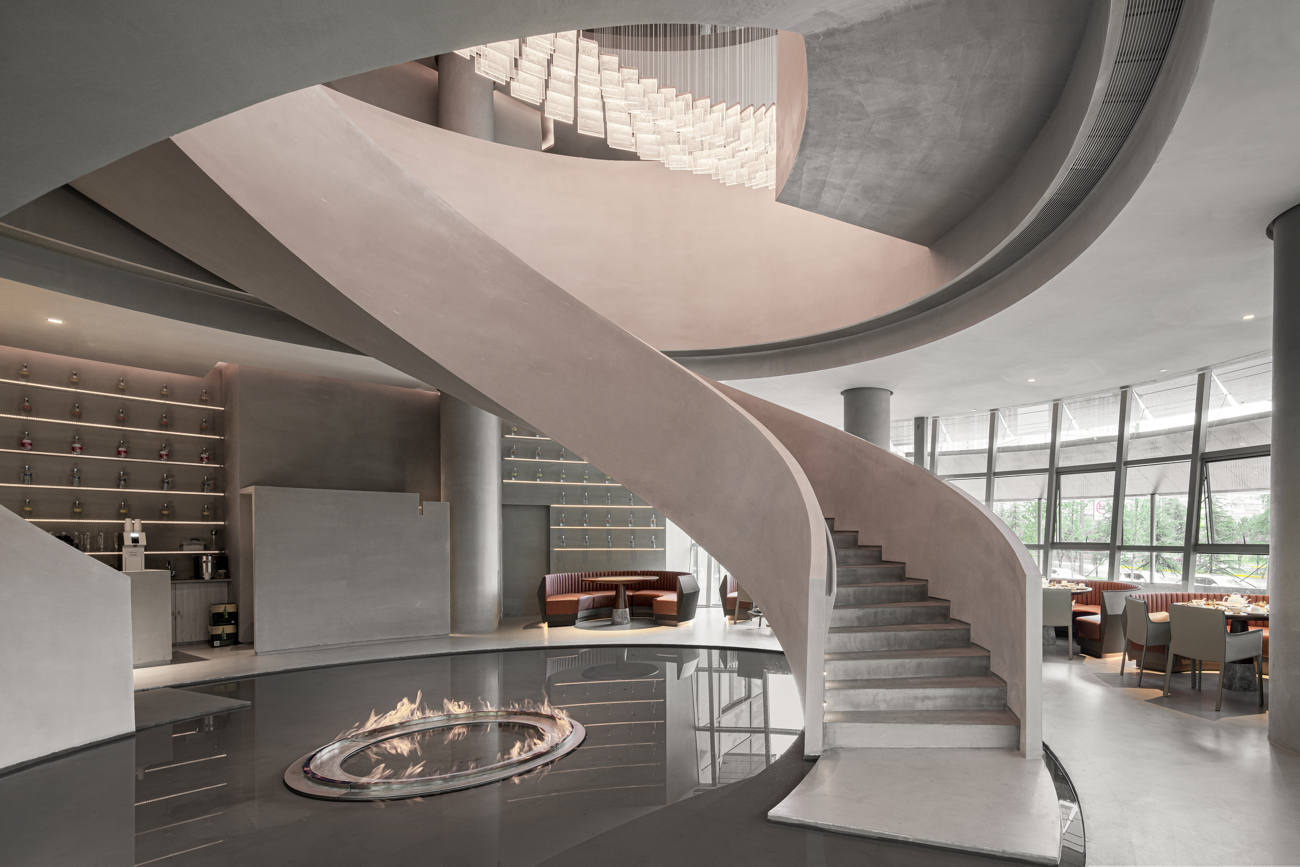 Infinite design options to professionals with our microcements in Delhi
At Topciment® the only way we understand and treat coatings and coverings is based on experience. A skill that makes us feel fulfilled when sharing with the professional, because it is the right way we conceive of working to achieve the desired results.
That is why we are a company that works by and for the professional in the sector, to whom we provide the most cutting-edge and versatile microcement systems in Delhi to make their dream projects come true.
Microbase, rutic microcement
Cement-based and with a characteristic rustic finish, Microbase is a microcement of incredible hardness and mechanical resistance. Qualities that are noticeable from the first coat of application and that allow some applicators to use it as a final finish instead of as a preparatory coating, without compromising durability in the slightest. Available in various grain sizes and colours, the professional can find it as a two-component (Sttandard ) and one-component (Evoluttion).
Microfino, water-effect microcement
For enthusiasts of the water effect finish, you will find what you are looking for in Microfino. A microcement that is also cement-based and has been designed as a finishing coating for walls. Its soft and natural aesthetic is perfect for designing highly decorative finishes that last over time. Available in a wide range of colours, it belongs to the Sttandard and Evoluttion families.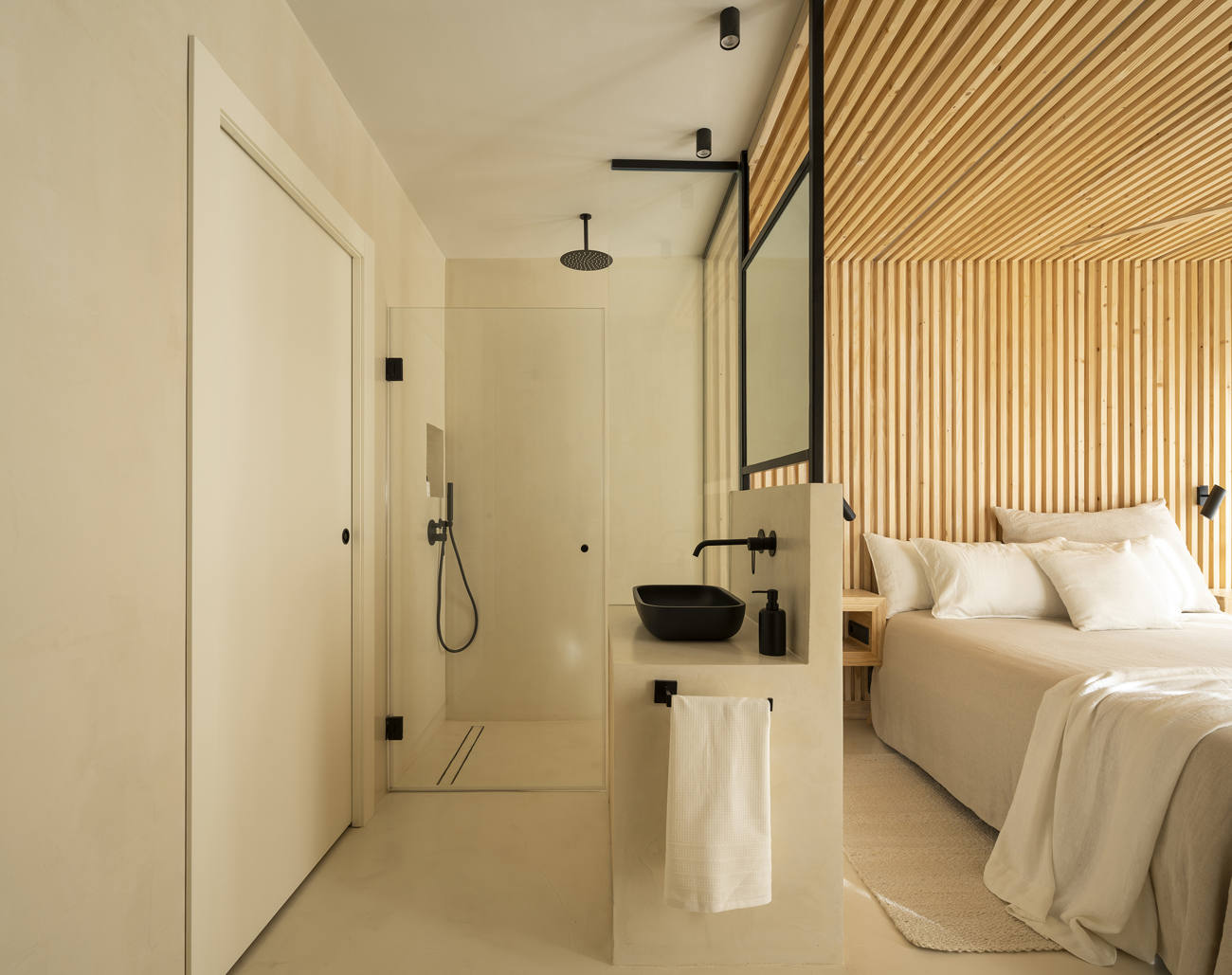 Microdeck, microcement with a fresco technique
The vast majority of indoor floors covered with our advanced micro concrete in Delhi have the Microdeck seal. An exceptional finish and cement-based coating with above-average mechanical and chemical resistance. It guarantees a more slip-resistant finish due to the thickness of its grain, but also speeds up the renovation of large spaces due to its application with the fresco-on-fresco technique. Depending on the number of components, the applicator will find this microcement in the Evoluttion, Sttandard systems.
Atlanttic, microcement for water surfaces such as pools
The feeling of sweltering heat in the summer season is a constant in Delhi. Swimming in a pool is one of the few ways to combat the high temperatures at this time of year in India. And using Atlanttic Aquaciment® as a decorative coating is one of the smartest and most advanced solutions. A unique microcement for swimming pools and other water-exposed surfaces such as fountains, ponds and spas. Cement-based, it stands out for its superior water vapour permeability and water impermeability. As well as an anti-slip finish when used on the edges and area around the pool. Make your little oasis a reality and stand up to extreme heat with this extraordinarily hard, noncracking material.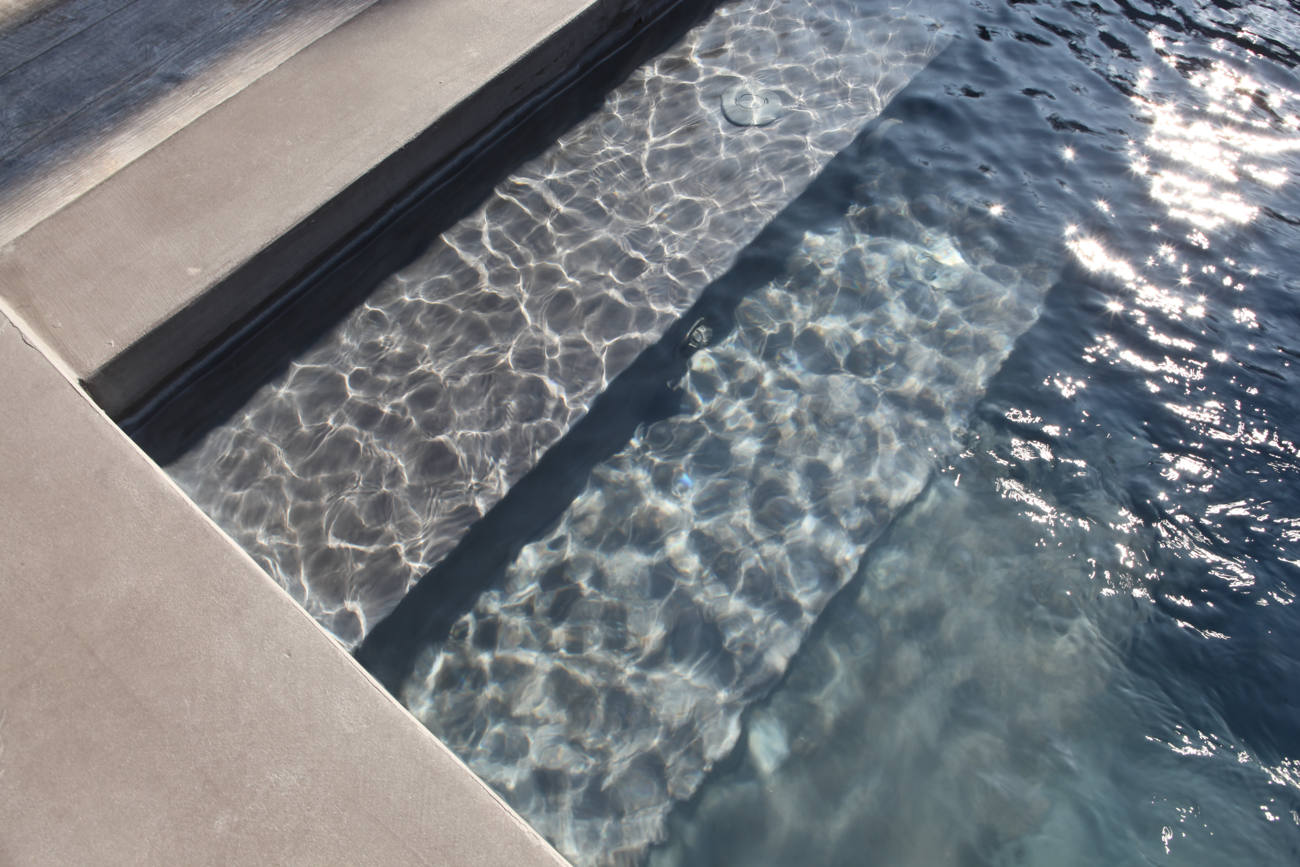 Microstone, microcement for outdoors
The superlative resistance of microcement also extends to exteriors. A coating that can be applied as terrace paving, as a façade wall, as a swimming pool and even on benches and planters. For floors and walls, we have designed Sttandard Microstone, a cement-based, two-component microcement. It tolerates high traffic, abrasive wear, sun exposure and other climatic factors very well. It also ensures a non-slip finish on its own without being sealed.
Efectto Quartz, ready-to-use microcement
Efectto Quartz is one of our bestsellers because it allows us to obtain highly decorative finishes in much less time than other systems. A ready-to-use microcement where the mixing of components disappears, minimising possible errors exponentially. A factor thanks to which the speed of application is also increased. The mechanical and chemical performances are equally outstanding. Suitable for walls and floors, indoors and outdoors, and without the use of fibreglass mesh being compulsory. Its exclusive colour catalogue will captivate you.
Industtrial, microcement with epoxy resin
Industtrial is a harder coating for industrial spaces that require even higher mechanical resistance. A need that we meet by incorporating epoxy resin into this system. Extremely hard walls and floors that do not crack due to their minimal shrinkage. The ideal microcement for transforming the interiors of industrial warehouses, garages, car parks, factories and offices. It is also more waterproof and is an ideal material for spaces such as bathrooms.
Natture, microcement for a tadelakt finish
Although tadelakt is an ancient technique that comes from Morocco, this type of finish is becoming more fashionable now than ever in interior and exterior decoration in renovation works in Delhi. A stucco effect paint that is highly valued not only for its natural finish, but also for its antiseptic properties, water resistance and hardness. A coating extremely easy to obtain with our Natture lime-based microcement.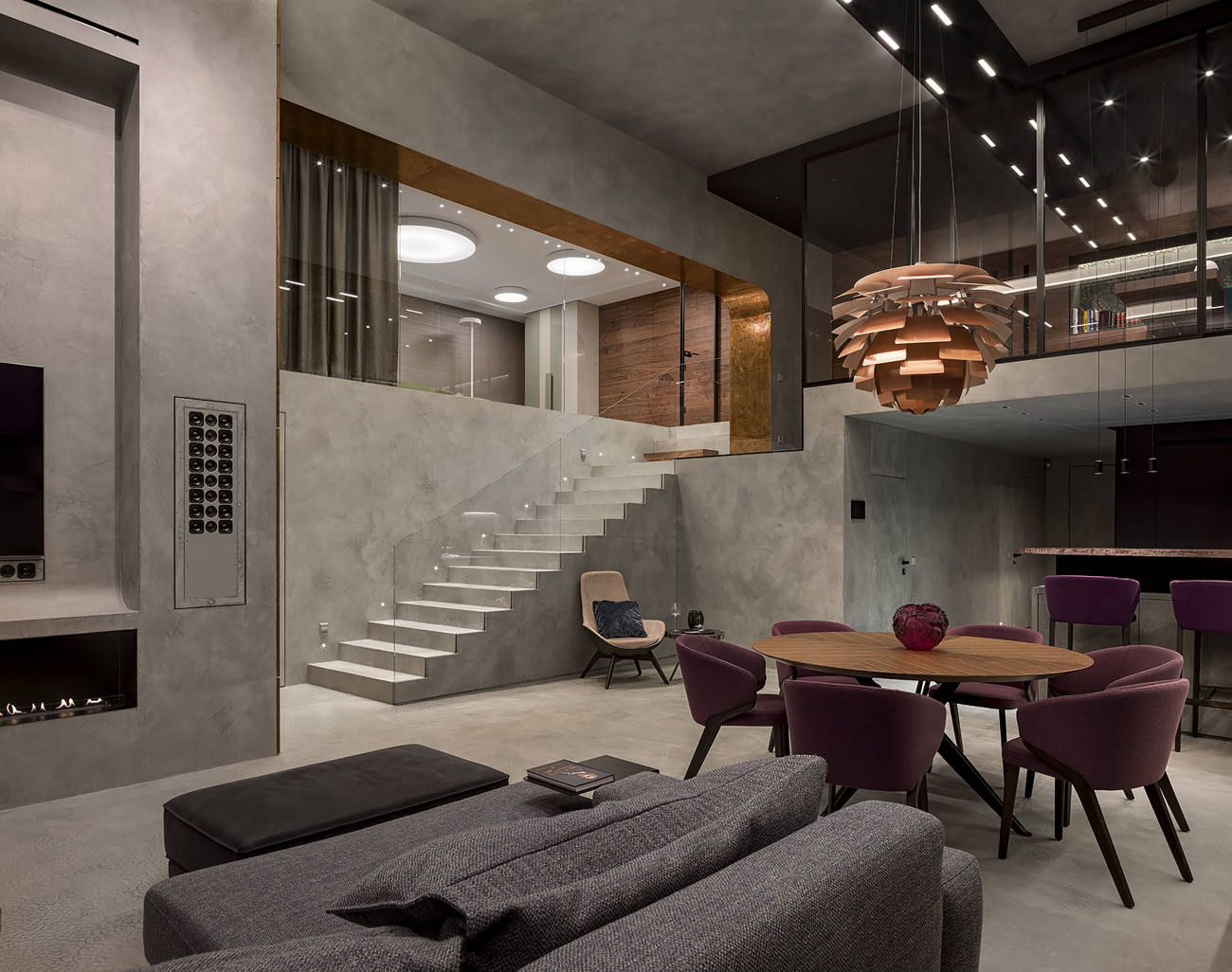 Microcement colour range: art of design
Innovating day by day to be better as a company. That's our mission and raison d'être. In this sense, enlarge our systems colour palette is essential. We have the more complete catalog of microcement colours that you could imagine. Plus than one hundred different colours. But not just any colours. Pigments we produce are subject to exhaustive quality controls. Resistants to sun exposure and UV rays, so they don't lose their intensity over time. From greys, whites and browns, which are still the most popular today, to blues, greens, pinks and yellows, which are emerging as new trends.
Join a recognised company of micro concrete in Delhi
Become part of an authorised company of micro concrete in Delhi. Start from this moment onwards to supply and make microcement renovations with high-demand coatings. If you need technical advice or be trained by our specialists, the moment is now too. We want to count on you.
An ancestral technique passed down from generation to generation
The origin of microcement is to be found in tadelakt, whose application technique was taught from father to son thousands of years ago. A method that has evolved, refining its technique and also with much more innovative coverings, but without ever losing its great artisan value. This way of transmitting knowledge and working the material remains intact thanks to the knowhow of microcement applicators such as ours. Applicators who are craftsmen and who master the art of decorative coatings like few others. A skill shared and constantly improved through our training courses.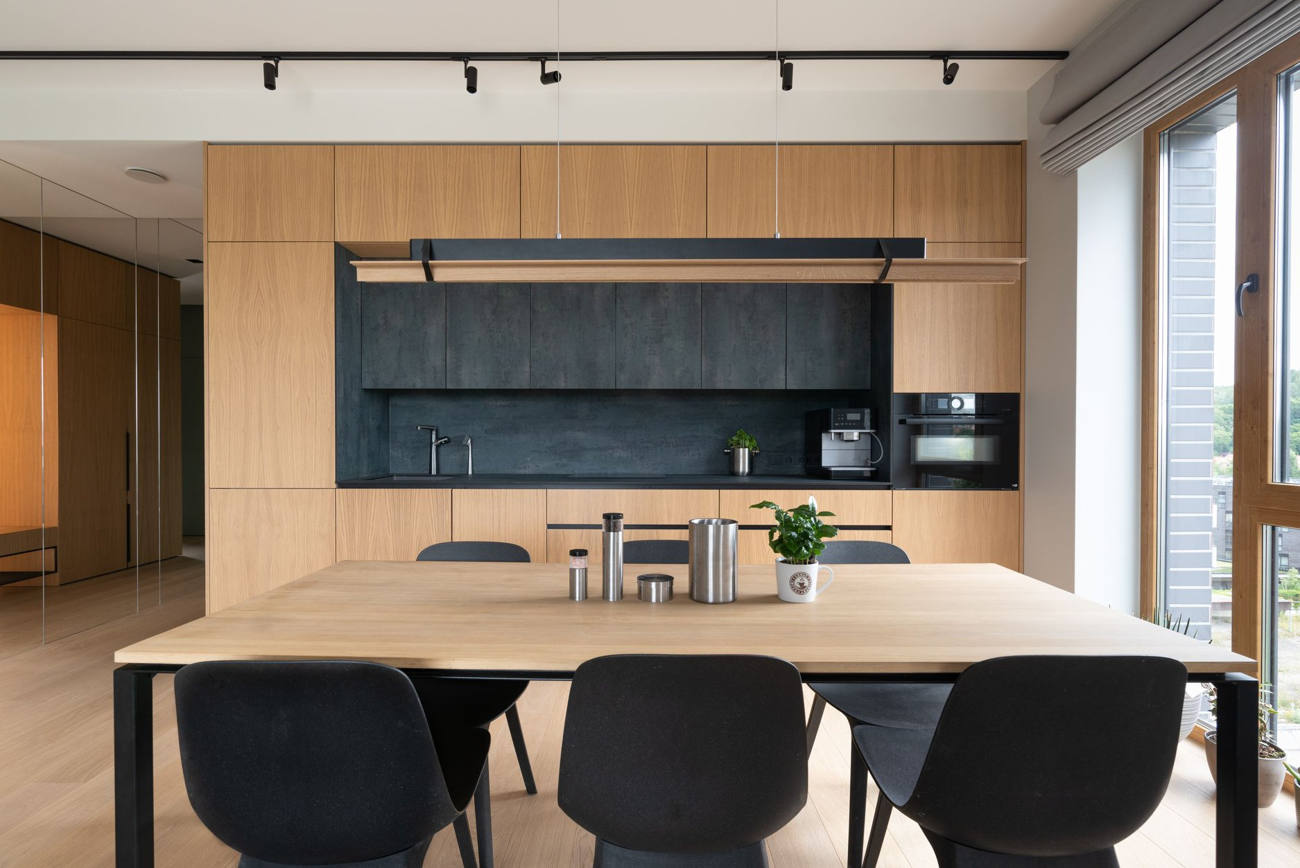 Enjoy our micro concrete, stamped concrete and paints in Delhi
If you are based in Delhi and you are looking for new decorative solutions, there's no better place to be that here. Whether you are looking for conventional or more innovative decorative systems, we can help you. In addition to being experts in microcement and micro concrete in Delhi, we can offer you a high quality stamped concrete line and paints and glazes range that are really cathing on this season.
Stamped concrete
Stamped concrete is one of the most functional materials for outdoors. A covering that guarantees long-lasting floorings that don't crack and are able to imitate materials such as wood, stone or brick. Above all with a much more competitive price and with infinitely less maintenance and care. Printed concrete delights entrances to residential areas, parking lots, swimming pools areas, shopping centers, terraces, etc.. Durable floors and even walls that allow inimitable creations. The textures and patterns that can be achieved are very extensive thanks to the wide variety of colours and moulds with which the chosen surface can be printed. We have mortars to stamp concrete and to repair old concrete floors, molds, pigments, sealers, release agents... Check them all out!
Paints and glazes
Paints and glazes continue to be highly sought after decorative coatings in the renovation of homes and commercial premises. The variety, quality and durability of their finishes provide overwhelming aesthetics. These include metallic and rust finishes, two of the most popular styles for luxury and ostentation. And to which we respond with a complete range of products of the highest quality.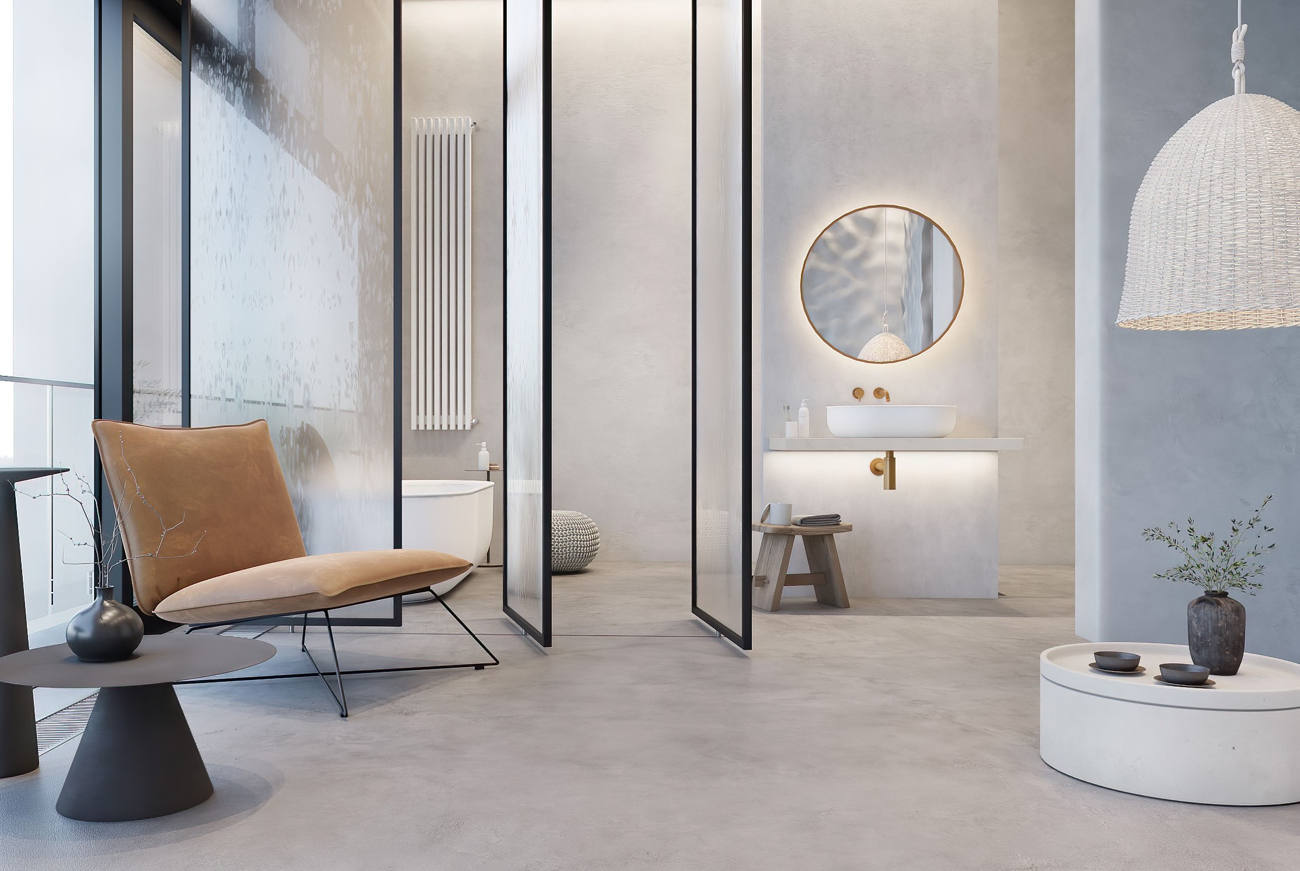 Here's your summons with a technician
Are you willing to work with us? Fill the form and your micro concrete technician in Delhi will contact you as soon as possible. Do you have doubts about our company? Do you have questions about our microcement products? Are you an applicator with experience and you would love to test our products? Book a training course? Tell us how we can help you.