Micro concrete in Hyderabad- Coating manufacturers & suppliers
When we talk about companies dedicated to the manufacture and distribution of micro concrete, probably the list is extensive, yes, but how many of them have almost two decades of professional experience in this field? We certainly do. At Topciment® we started our journey in 2005 and since then, we have not stopped growing. Evolving. Because if we can boast about anything, it is precisely the road we have traveled. A road that thanks to our constant work, passion and research has become a journey of enjoyment. And the fact is that we love what we do, and this can be seen and perceived on the outside.
We are passionate about what we do, but we are even more passionate about evolving. Knowing that we are getting better and better and that we still have a long way to go. If we grow, it is because we seek the means to do so. For this reason, constant research, innovation and updating are particularly important to us. Our products are produced with the latest technologies and a revolutionary formulation that adapts to new trends and changes. We offer the latest, from the latest. And it is precisely this innovation that gives us the title of micro concrete experts in Hyderabad. We can proudly say that our products are excellent. An excellence that has been granted thanks to the award of the 9001:2015 quality certificate that verifies precisely the nature of our products. But, besides that, we, our human team is also brilliant. Even more so. We have the title of INNOVATIVE SME, recognizing precisely that we are a company committed to investing in innovation and research. This is something we are fully aware of: without innovation there is no evolution. And our intention is to continue to grow and further strengthen our large global distribution network in which countries such as the United States, Philippines, Mexico, Australia, China, Japan, among many others, are already part of Topciment® as official distributors of our products.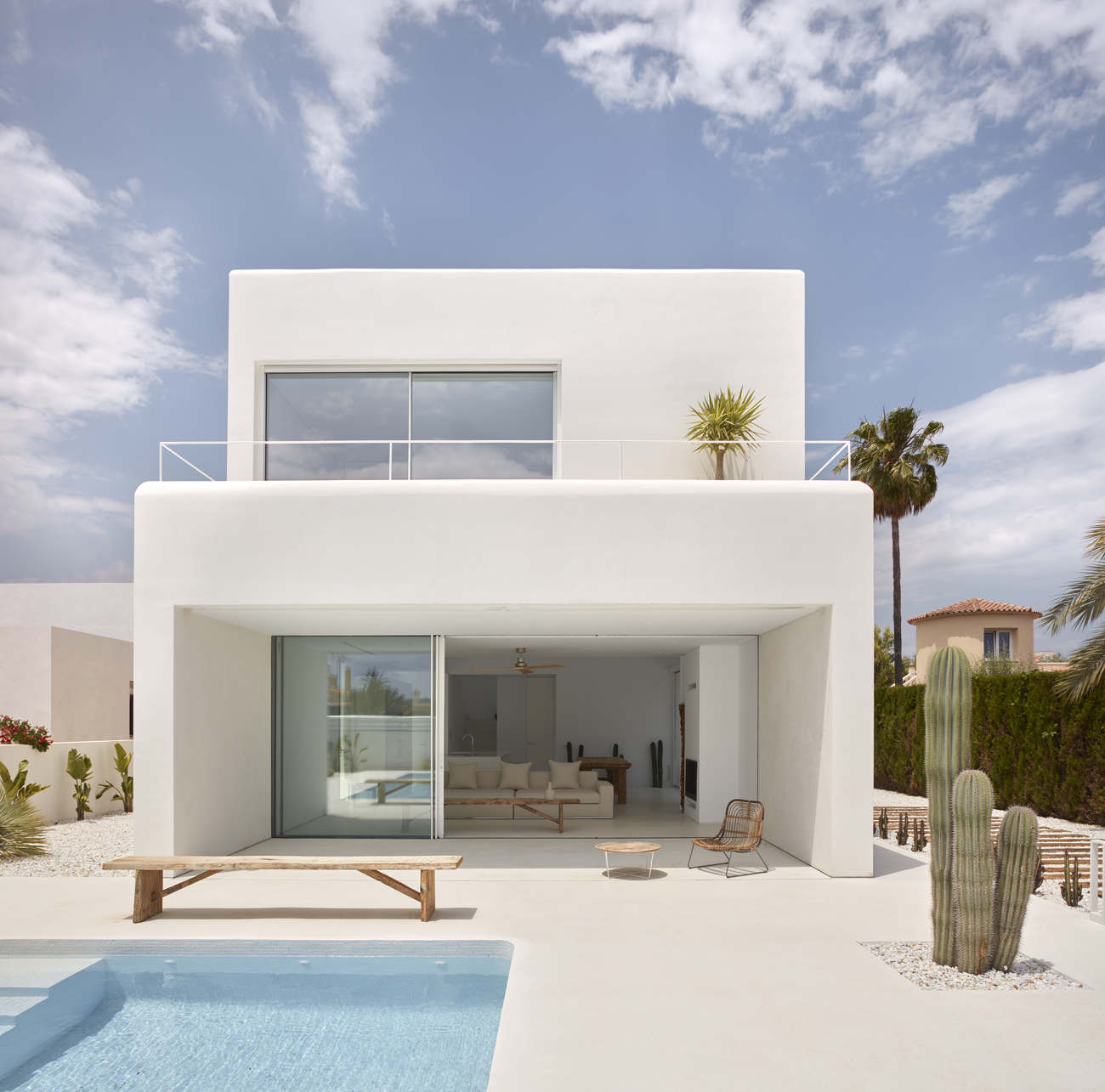 Micro concrete: what is it and what is it for?
We refer to micro concrete as a high quality decorative coating for floors and walls. All the strength of a purely industrial material, combined with the exquisiteness of more than surprising results. A perfect formulation with cement, resin and additives to make the coated surfaces as resistant as a rock, protected against any type of factor and, at the same time, achieve a harmonious appearance. A material that eliminates joints, enhancing luminosity, order and spaciousness and turning spaces into much more beautiful and exclusive places. It allows these rooms to be kept in better conditions for longer. But what if we were to say that to achieve all this it is enough with an easy, fast and simple application on the material to be coated? A thin-bed installation without building work and without generating debris, clean as never before and in less than a breath.
It's hard to believe that a single material can deliver as much as our micro concrete in Hyderabad does. The truth is that it gives so much more. This decorative coating is capable of renewing and transforming spaces in a comprehensive manner and also making them more functional and profitable. A process that, from start to finish, is completely idyllic.
Our micro concrete in Hyderabad has advanced features
At Topciment® we are at the forefront in the manufacture of jointless decorative systems. Materials of a very high quality that respond to any type of renovation project. In addition to coating and achieving a total transformation at the same time easy, simple, fast and exclusive, our micro concrete in Hyderabad has the latest technological systems throughout the process, those that also give you a lot of advantages that do not have the other materials.
Eliminates joints to create infinite spaces
The most beautiful and sophisticated spaces are achieved when there is no limit that interrupts them. Walls and floors that form only one to achieve the maximum decorative and aesthetic value. Something that our micro concrete knows how to do to perfection. It turns indoor and outdoor spaces into places that are automatically perceived as larger, brighter and more pleasant. Those dominated by a superior order, by comfort, by harmony. A luxury of properties purely related to continuity.
Adheres to the nature of any substrate
Don't hesitate any longer: the use of micro concrete indoors or outdoors is absolutely identical. It retains the same properties regardless of the substrate on which it is applied, regardless of the nature of the substrate. A total adherence and a guaranteed hold in which, in addition, no square meters are lost, because its application is a thin layer of at most 3 mm, so that the existing dimensions are not reduced.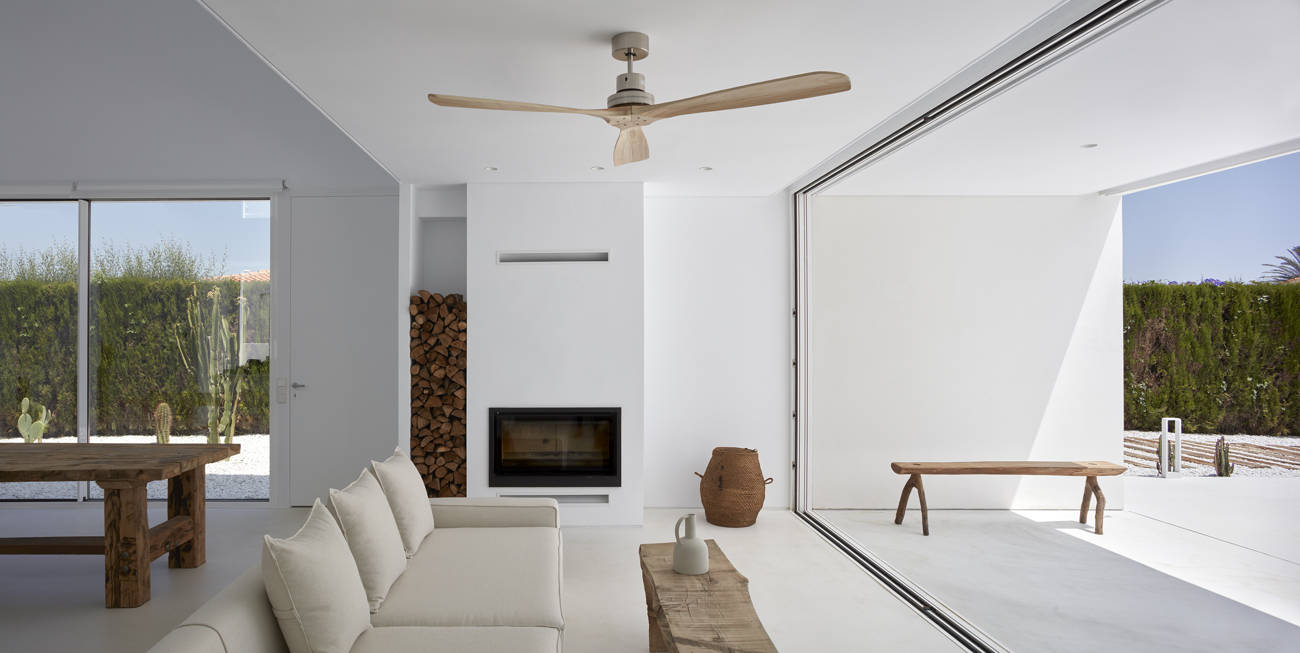 Intact maintenance as a look into the future
Its industrial properties give it maximum resistance against any type of adverse factor that may occur. We are talking about climatic changes or inferences; we are talking about blows, impacts or abrasive acts; we are talking about wear and tear, frequent foot traffic, punished surfaces. It remains beautiful and purely intact over the years, even decades. A real king of coatings that guarantees the peace of mind and well-being of those who choose it for their renovations. There is no other that lasts as beautiful as it, or that guarantees that the passage of time will not be an enemy to fight against.
Adapt it to your character to make it completely yours
Our micro concrete has a lot to say. And not only because its advantages are obvious, but also because it is capable of having a totally different character depending on the person who chooses it, the space to be covered or the decorative elements that compose it. It is absolutely customizable. Seamless, protected and beautiful spaces that are also exclusive. Those places where creativity and originality are the main protagonists. To let your imagination run wild with this coating is to have the benefit of creating spaces that totally belong to the person who creates them and in which there is the guarantee that no two will be the same. Forget the conventional cementitious gray color and open your mind to a world of options in the transformation of spaces.
Topciment®- Spanish quality micro concrete in Hyderabad, and the whole world
One of our main pillars and the reason for who we are today is our origins. Although we are currently in most countries of the world, we do not forget where we come from. We are completely proud and rooted to our roots, those that saw us take off in 2005 in a small warehouse in Valencia, to what we have achieved today. We have our own laboratories where we still manufacture our materials today. Because the basis of success is also humility, and we want to remain unique and faithful to the four walls that saw us grow. Over the years, we have also managed to have one of the largest showrooms in Europe. Although we guarantee and preserve our origins (and will continue to do so), we also want to continue to distribute our materials and our example of self-improvement throughout the world. A powerful worldwide distribution network that is getting stronger every day and in which we are more and more every day, reaching also as today to India and in this case, to the commercialization of micro concrete in Hyderabad.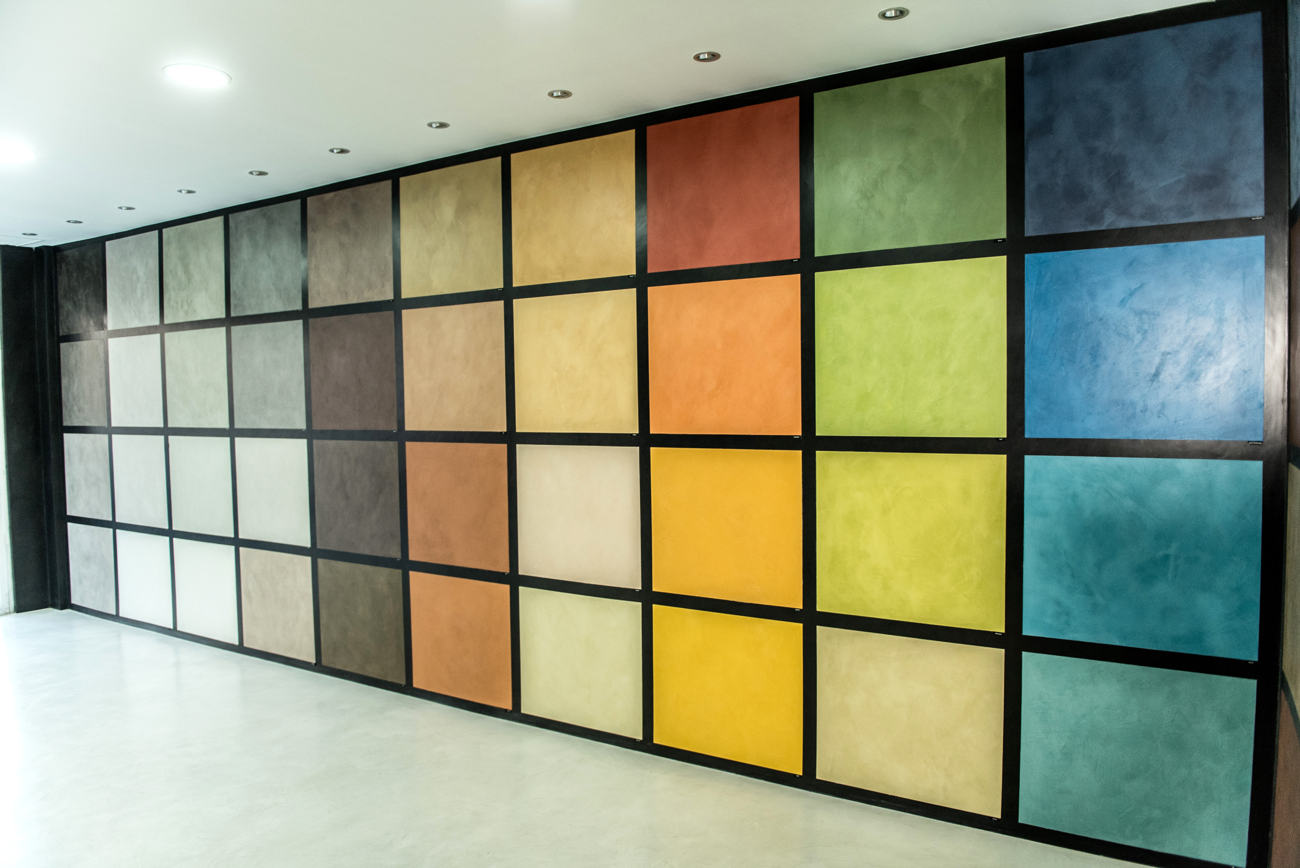 Let us be your trusted company from micro concrete in Hyderabad
We have extensive experience in the manufacture and distribution of micro concrete. Nobody innovates, researches and updates as much as we do at Topciment®. Our team of technicians is perfectly trained and renewed in terms of knowledge. Wisdom hand in hand with experience to provide the best. People who advise in the pre, during and post project. What questions do you have? Do you need more information? Whatever they can help you with, they will do it. And believe us that is a lot, because an experience of almost twenty years in the sector, not just anyone can get it. Having our materials and experience means taking off towards absolute success. A success that translates into brand new spaces, knowing that they will remain in perfect condition for years, and even decades. Spaces that are also protected from everything and against everything. And they are also beautiful. They make you feel good, they are harmonious, pleasant, comfortable. They are the perfect refuge where you can spend most of your time. Just as we are your refuge, the one you can count on no matter how and wherever you are. That's what choosing us as your trusted company from micro concrete in Hyderabad is all about.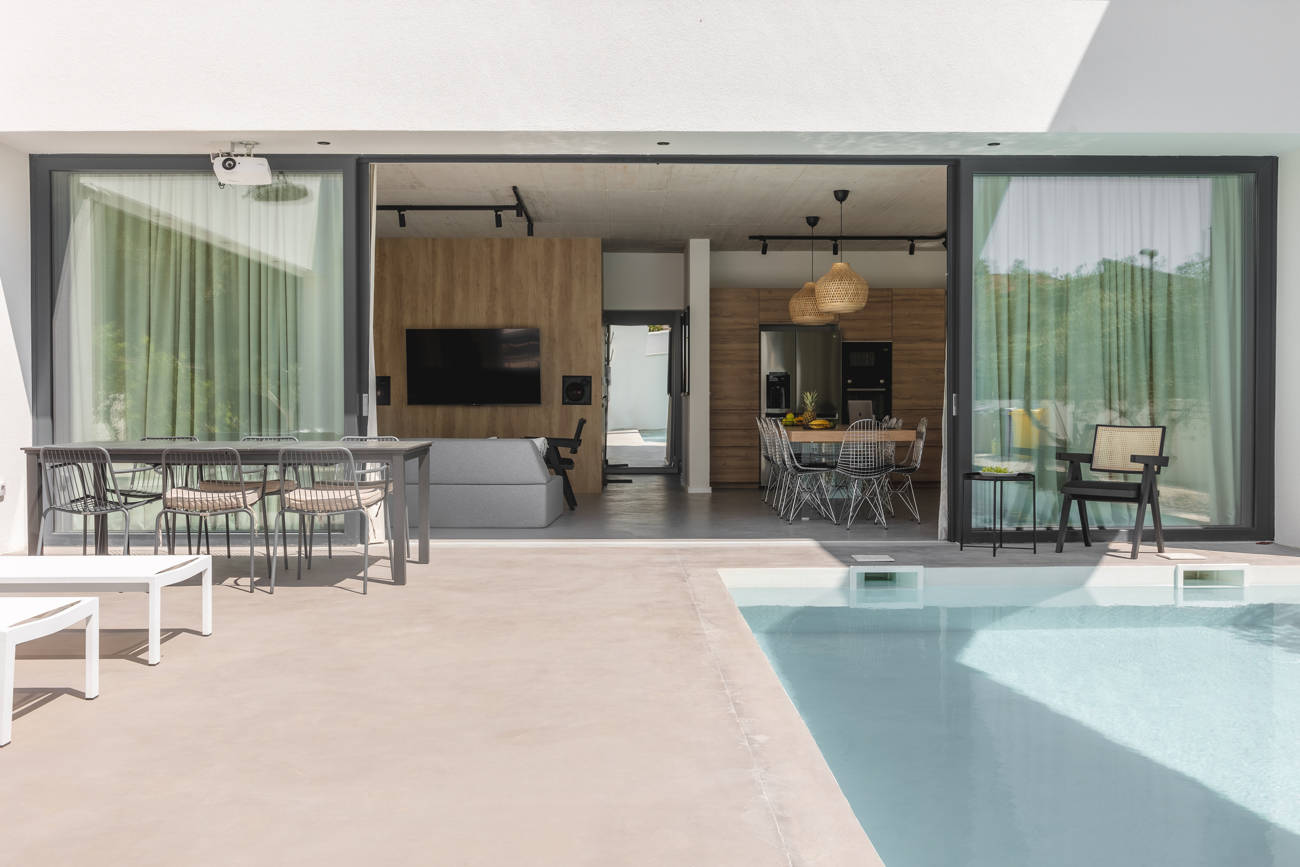 Our dedication to micro concrete knows no limits
And because it doesn't, we have additional services that few others have. Those that give us the excellence and that translate into the dedication, passion and constant work we count on to manufacture and distribute our micro concrete in Hyderabad.
The technical service you deserve: free and guaranteed
Because a person who is truly passionate about what they do does not just do it and that's it. It is also based on guaranteeing that during the whole process the expectations set will be met. Before, during and after. And you're going to worry about doing your best and making sure that you do. That's why our technical service is free and guaranteed. A real advice through the follow-up and personalized response of all our agents. So that nothing and nobody misses anything.
Titles certifying excellence in what we do
At Topciment® we claim that our micro concrete in Hyderabad is of quality. But in addition to proving it with the number of people who trust us more and more every day, we have the ISO 9001:2015 quality certificate through which our products are subjected to exhaustive controls that corroborate it. And that's not all, because thanks to our investment in R+D+I and our constant commitment to always offer the most avant-garde materials, we have also been awarded the title of INNOVATIVE SME, which certifies us as a company precisely adapted to changes, updated, researcher and with a limitless capacity for innovation.
Training to professionals
We offer training courses for those who want to start from scratch as professional applicators or for those who are already initiated and need to reinforce their knowledge. Whatever the situation, we have a wide range of training courses designed by and for everyone, regardless of their level. Cheer up and tell us, what do you want to learn? Do it with the best qualified experts.
How spaces are transformed with our micro concrete in Hyderabad
India, a place dominated by a rainbow of vivid colors where each combination is unique and it is difficult to find two identical shades. The one that stands out for being always on the move, for not resting. Do you know all that our jointless decorative solution can bring? We probably won't be aware of the aesthetic options that our micro concrete in Hyderabad has until we actually see with our own eyes how it is able to protect spaces, bring out their full decorative potential and also keep them beautiful and cared for much longer.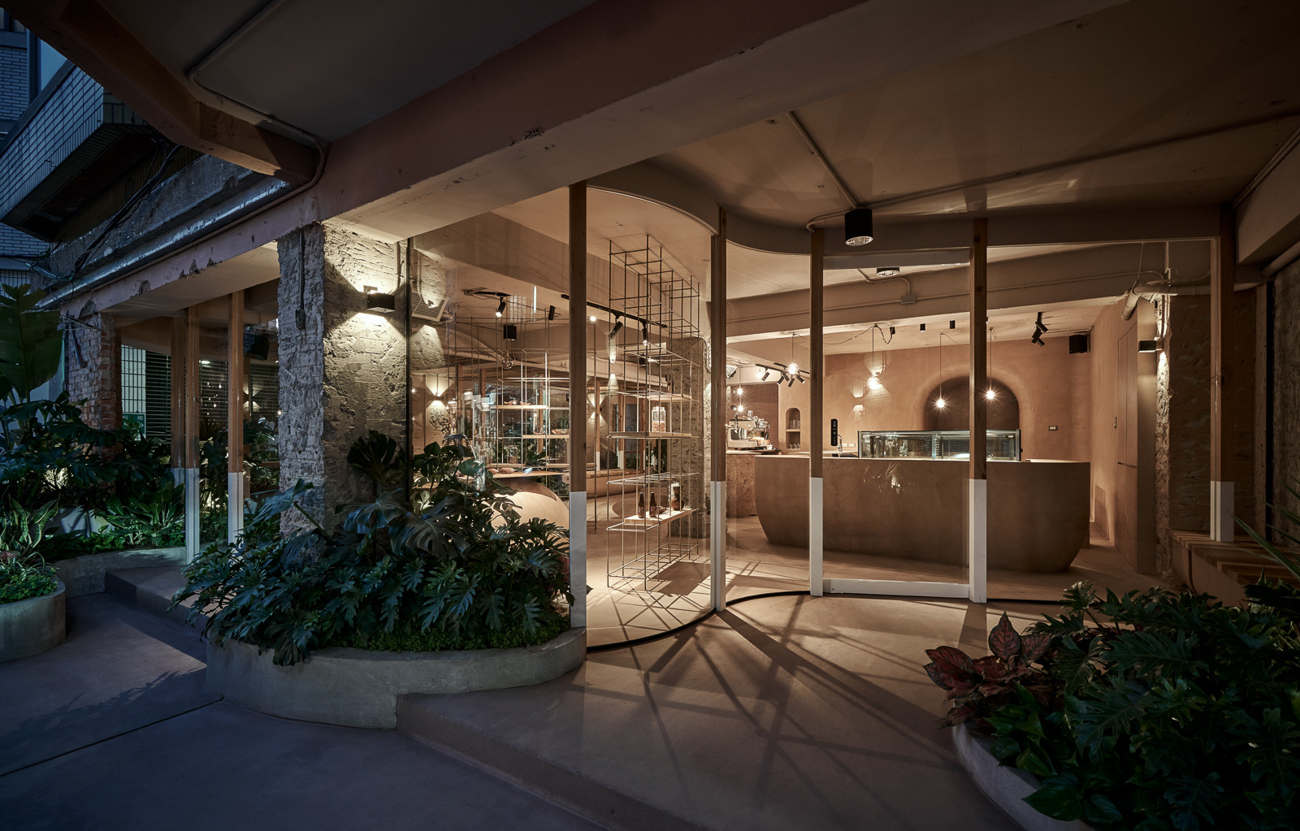 Bathrooms
Let's start at the beginning: the disappearance of joints and interruption lines. This fact, simple and important at the same time, allows surfaces to be more hygienic and with a considerable optimization of cleaning times, since dirt does not accumulate in the small spaces, because now they no longer exist. Easy, fast and single-pass cleaning to maintain maximum hygiene in spaces where, like bathrooms, this aspect is particularly important. The application of micro concrete in bathrooms provides surfaces with an impermeable property that fights against the appearance of dampness. Spaces remain intact for a longer period of time, without stains or dark spots. Its installation also in shower trays or floors, gives them a non-slip character for greater enjoyment, enjoyment and tranquility. Without forgetting always the high aesthetic and decorative value that is given to these rooms and the transformation to more modern and current places. Bathrooms in which there are no spatial limits, which are beautiful, cared for and as we have never seen them before.
Kitchens
If India is characterized by something, it is by its roots with its cuisine. Gastronomic recipes that have nothing to do with those of other countries, characterized by the fusion of flavors and the use of thousands of different spices. A passion and a union to the kitchen that translates into the elaboration of a rich and varied culinary offer. As one of the most recurrent and important parts of a room, it also deserves a more than special treatment. The coating in kitchens ensures its protection against abrasion, sudden changes in temperature and contact with water. Floors and walls that become completely irresistible to the constant, frequent and high use of their surfaces.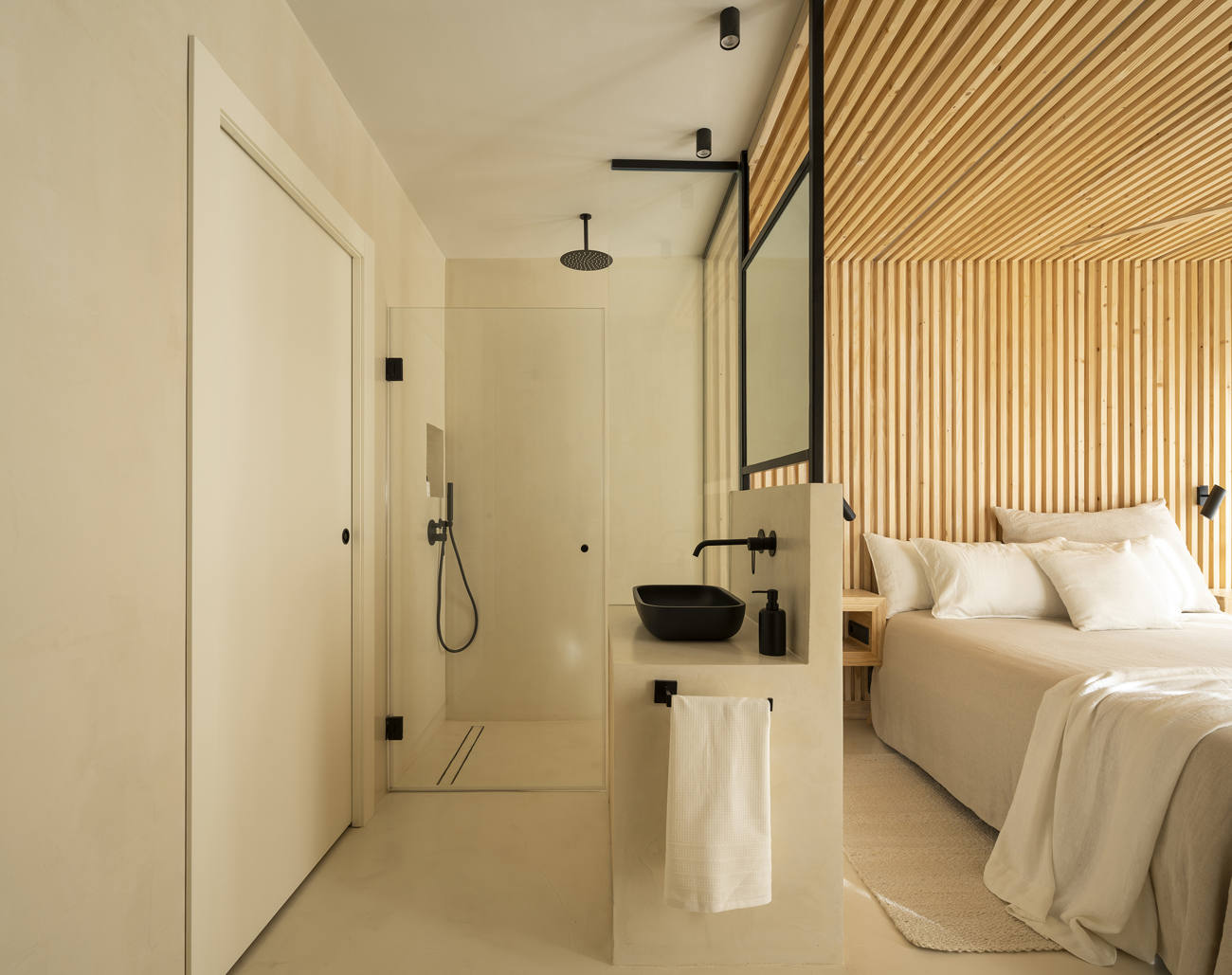 Countertops
A very special use on countertops as it prevents abrasion, fights against impacts and perfectly resists sudden changes in temperature. Intact to the recurrent contact with water and with a range of decorative options capable of making these surfaces not only the most functional places, but also the most original and creative.
Floors
If anything characterizes our micro concrete is the ability to adapt to any type of surface on which it is applied. But, in addition to that, what about giving it the desired texture or appearance? In the case of horizontal surfaces, such as floors, a coarser granulation allows to maximize its anti-slip properties, making the most trafficked spaces safe and comfortable places, which in turn are not altered by impacts or frequent traffic of people or objects. Maximum safety and peace of mind by keeping protected the pavements of those areas that are most frequently worn or punished.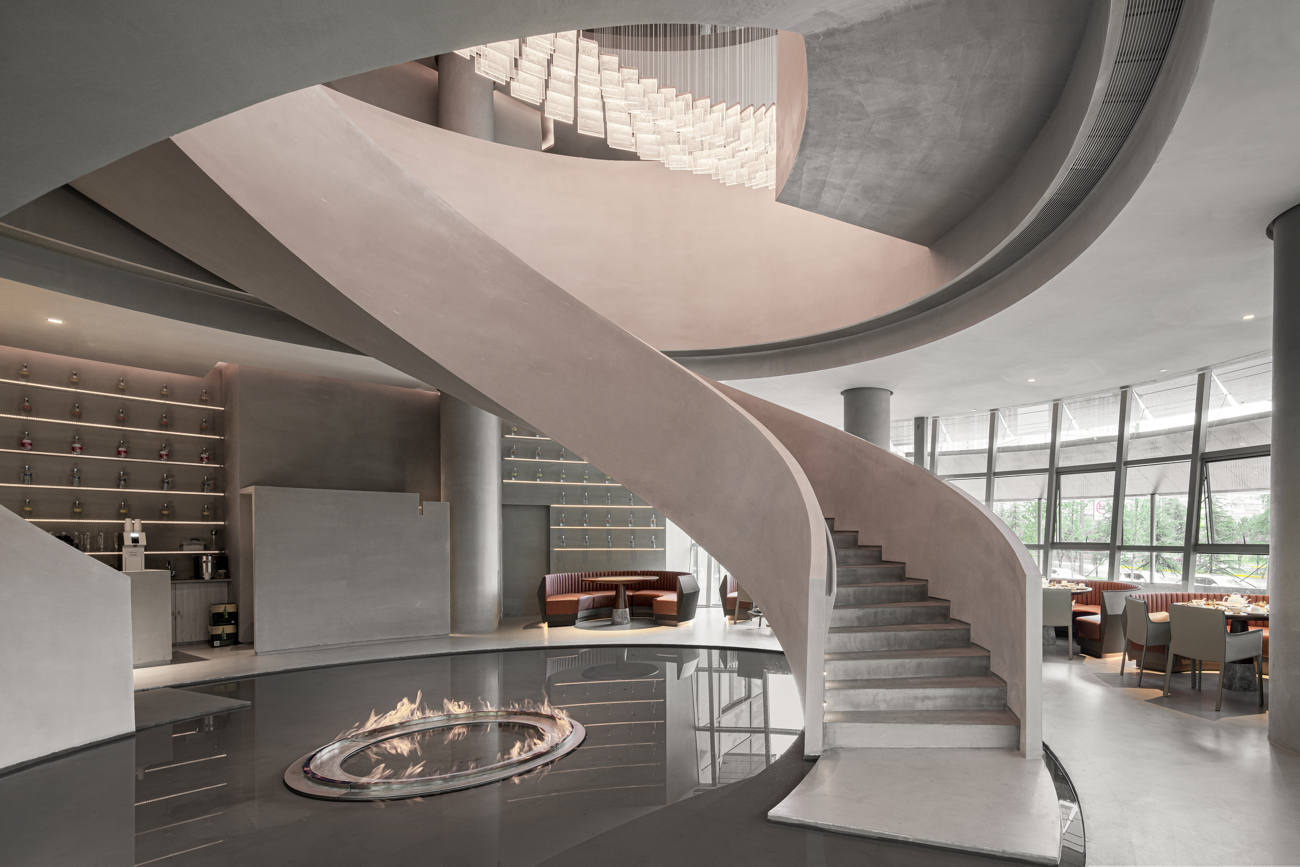 Walls
Our coating brings excellence to vertical surfaces. A smooth, soft and silky touch that, thanks to the elimination of joints, allows a much more sophisticated and elegant appearance of the coated spaces. But if what inspires you is something more rustic or natural, increasing the grain size can also be achieved. Whatever you like, it is fully customizable. And, of course, maintaining its resistance to other intrusive factors and with the same non-slip and waterproof character as always.
Outdoors
Imagine outdoor spaces becoming part of the landscape, like a watercolor on your canvas. Beautiful, isn't it? The elimination of joints and the creation of continuity allows the cladding on facades, porches, ramps, terraces and any outdoor surface to create dream landscapes. But they are not only beautiful, they are also protected. Neither UV rays, nor hail, nor heavy rains can alter its appearance. No stain, no damage. Without a possible impact on the most frequented areas. Surfaces cared for with an aesthetic beauty superior to any other. A luxury in outdoor spaces that form a perfect fusion of landscapes and their complements. Authentic experiential harmony for the eye.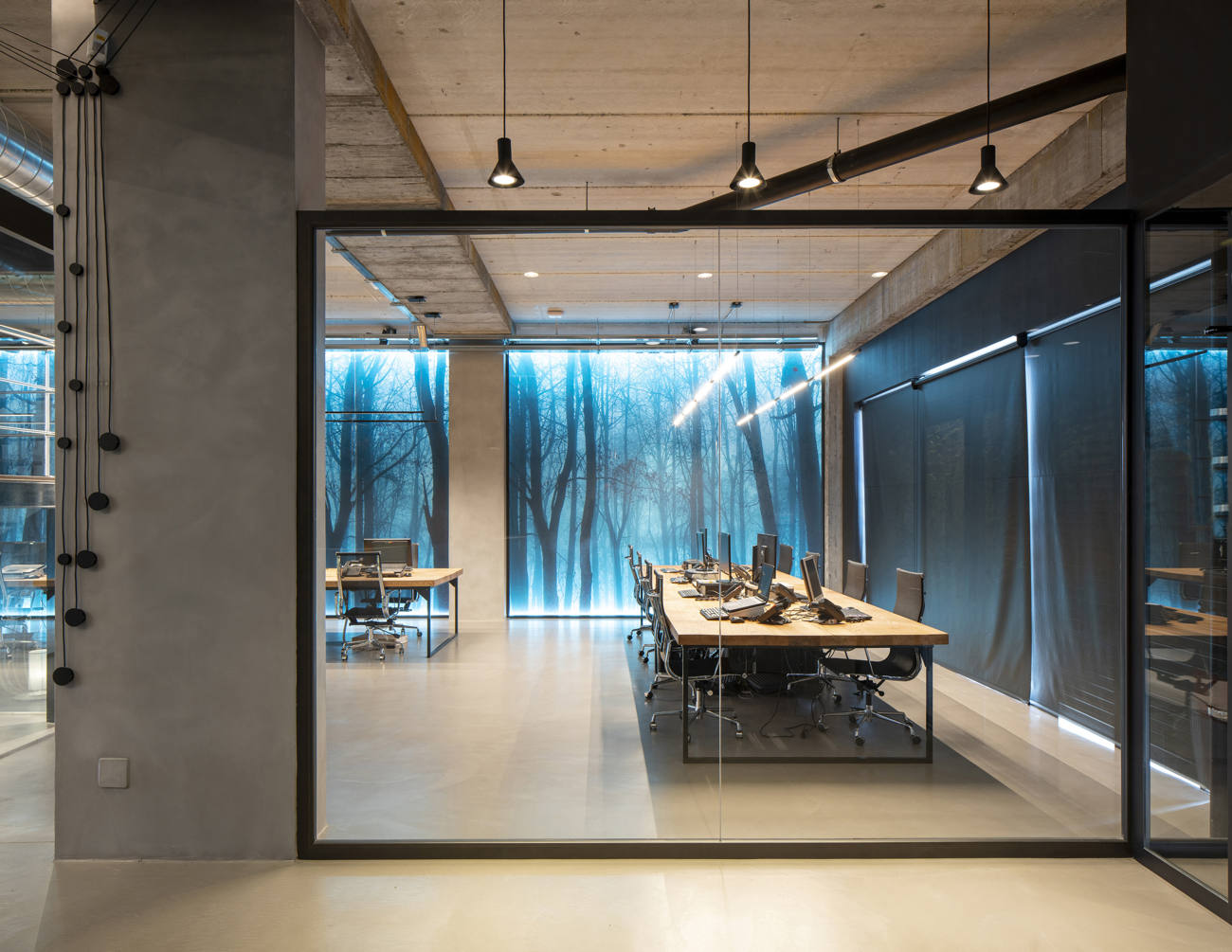 The best micro concrete in Hyderabad are made by us. Choose yours
We have been involved in the manufacture of micro concrete since 2005. During all these years, we have been concerned about improving the formulation of our materials. We have not stopped researching, training and updating our knowledge. All this, almost two decades later, to continue to position ourselves as leaders in micro concrete in Hyderabad. We can firmly assure that our products are of the highest quality on the market. They are rigorously cared for and treated with care throughout the production process. Always with the aim of offering the best, the latest, the newest, but the best. Materials of the latest technology that, in addition to being avant-garde, are perfectly designed to meet all needs, responding to any renovation project.
Microbase
Product available as a monocomponent (Evoluttion) and bicomponent (Standard ). It is designed to form part of the base in the application, ensuring maximum adhesion to the substrate, stability and fastening. In spite of its usual use as a micro concrete preparation, it can also be applied as a finish, giving the coated surfaces a thicker texture and a rustic finish.
Microfino
The application of microfine on vertical surfaces or walls serves both for surface preparation and finishing. In this second option, it allows a sophisticated and elegant finish, thanks to its silky, soft and smooth appearance. Results whose texture leaves no one indifferent who contemplates them while maintaining the peculiar resistance properties of microcement. This product is available in Sttandard and Evoluttion formats.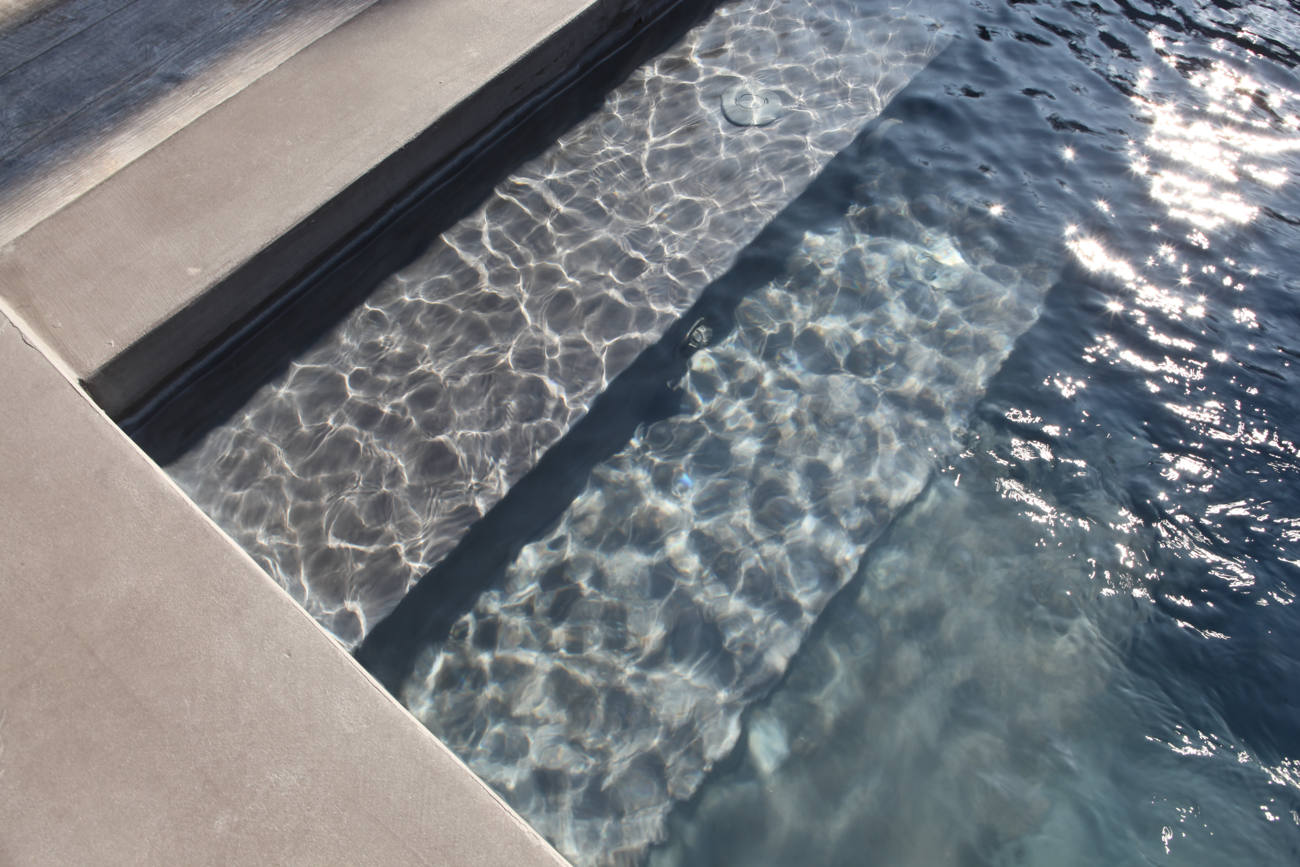 Microdeck
Making the indoor or outdoor floors of a home, warehouse or office safe as well as beautiful is now a reality with Microdeck, a floor finishing product that provides maximum safety and stability for those who walk on its surfaces. Perfect cement base to cover floors without the existence of cracks or fissures and ensuring a great resistance to its passage, impacts and abrasion. The perfect companion for surfaces prone to wear and tear. Our Microdeck is available in Sttandard, Evoluttion formats.
Microstone
Although in the vast majority of cases, Topciment® products are designed for optimal performance in indoor or outdoor spaces, we wanted to go a step further by devising the perfect concrete for outdoor spaces. Microstone is only available in Sttandard format, but it goes a long way. It protects surfaces against ultraviolet rays, climatic factors and places where traffic is high or where they are frequently exposed to some factor. An ideal finish for facades, ramps, stairs and terraces, with the most rustic appearance and indestructible hardness.
Atlanttic
Swimming pools, in and of themselves, create an immediate need to dive into their waters every time they are in front of us. They are irresistible to everyone, but what if we were to enhance these qualities by covering them with concrete? It would be a dream, wouldn't it? The application on your floors, walls and edges eliminates joints and interruption lines, creating continuous surfaces dominated by a panoramic and infinite aspect, which creates a much greater sense of depth and spaciousness. Atlanttic also enhances anti-slip properties and allows for waterproofing, so important on surfaces that are surrounded by or in contact with water. And not just swimming pools: fountains, saunas or spas. In any case, its innovative formula guarantees absolute resistance to immersion and high temperatures. Wet areas with much more enhanced characteristics and improved qualities.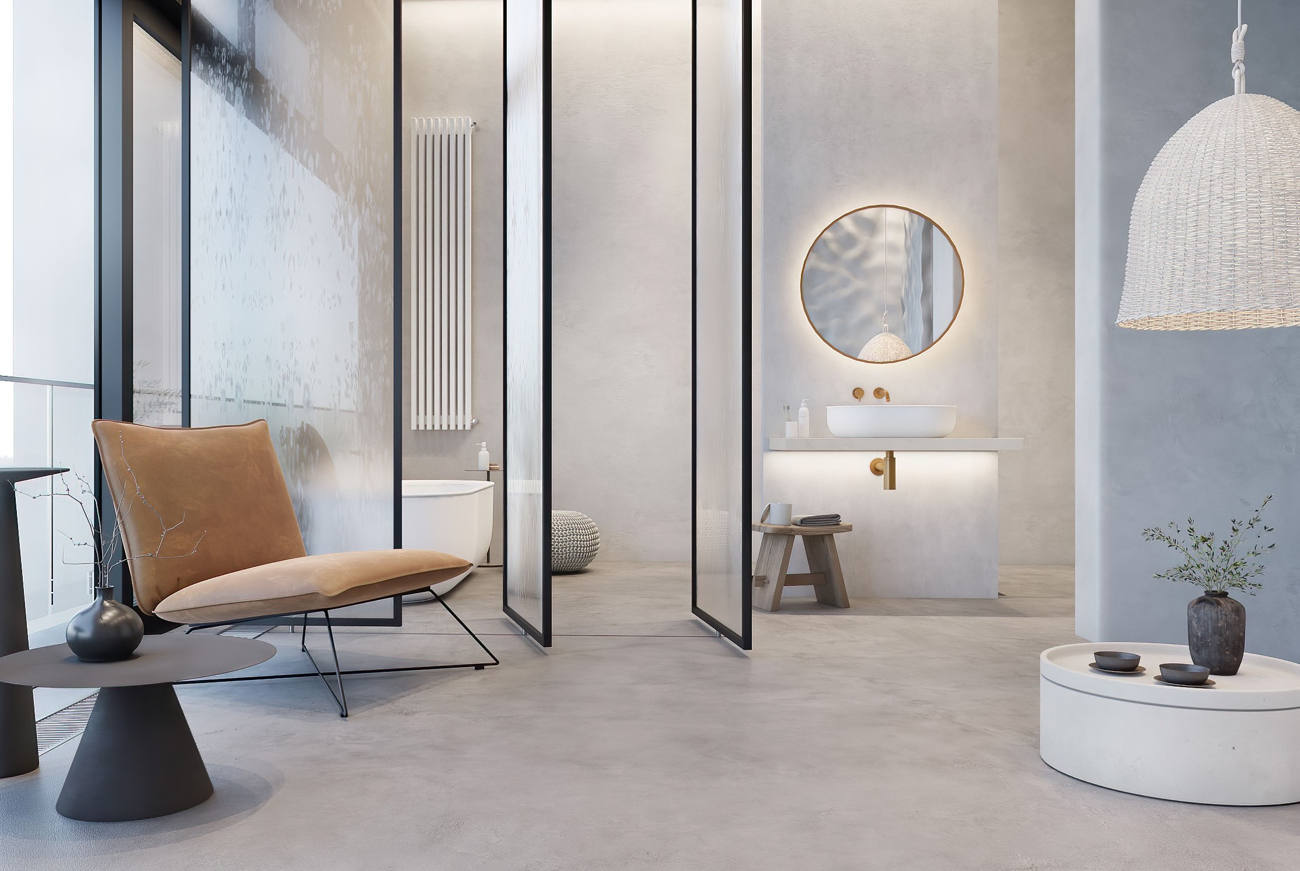 Efectto
For those professional applicators who wish to optimize their resources and work time to the maximum, while pursuing natural results of inimitable quality, we have created Efectto, the ready-to-use microcement that does not require mixing or fiberglass mesh for its application. Simplified, easy and simple process without losing sight of all the properties of concrete.
Industtrial
The only one of our concretes that contains epoxy resin in its composition. This resin creates the ideal mixture for coating interior industrial walls, such as offices, warehouses or factories. Surfaces to which we want to give a special mechanical resistance, harder and stronger (still) to cracks and with greater impermeability. Perfect for places where we want to guarantee, even more so, a splendid maintenance, intact over time.
Natture
The most recent addition to our catalog, Natture, the lime-based concrete. Its special feature? The stucco or tadelakt finish, a decorative effect with multiple combinations to adapt perfectly to any style. A decorative trend for those who prefer results characterized by textures that evoke nature. Perfect for interior and exterior walls and floors, its great hardness prevents cracking and cracking.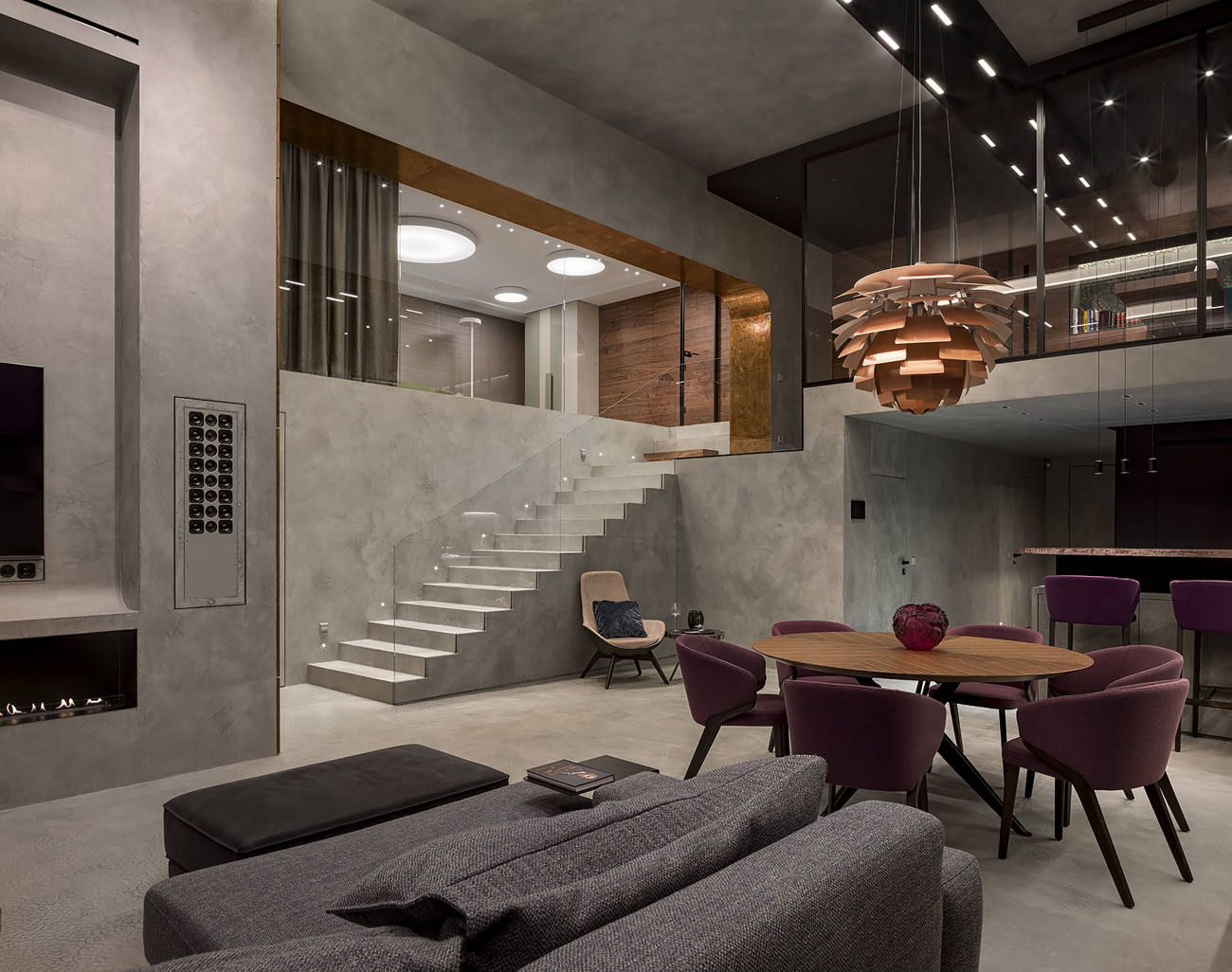 Micro concrete only in gray? Not with our colors and glazes
The doors to a world of infinite decorative options open up with our catalog of colors and glazes. In addition to producing and distributing micro concrete in Hyderabad, we also offer a wide range of fully combinable colors, ranging from those lighter shades if you are looking for a minimalist, Nordic or classic design, to those darker tones when what we intend in a retro, vintage or industrial style. Be that as it may, the world of decorative options and color combinations knows no limits. And if you are one of the most daring, original and creative, take a look at our catalog of glazes, thanks to which it is possible to achieve a finish with metallic, glitter or rusty effects. With our products, it is now possible to create spaces totally adapted to you, to who you are, to your personality.
Be part of our network of our suppliers micro concrete in Hyderabad?
At Topciment® we are constantly expanding. We do not stop growing and we would like you to grow with us. If you would love to be part of an exciting and enriching professional project, don't hesitate any longer and join our team of suppliers from micro concrete in Hyderabad. You will be part of the strongest distribution network of coatings in the world, you will market the best materials and you will be advised and supported at all times by the best experts.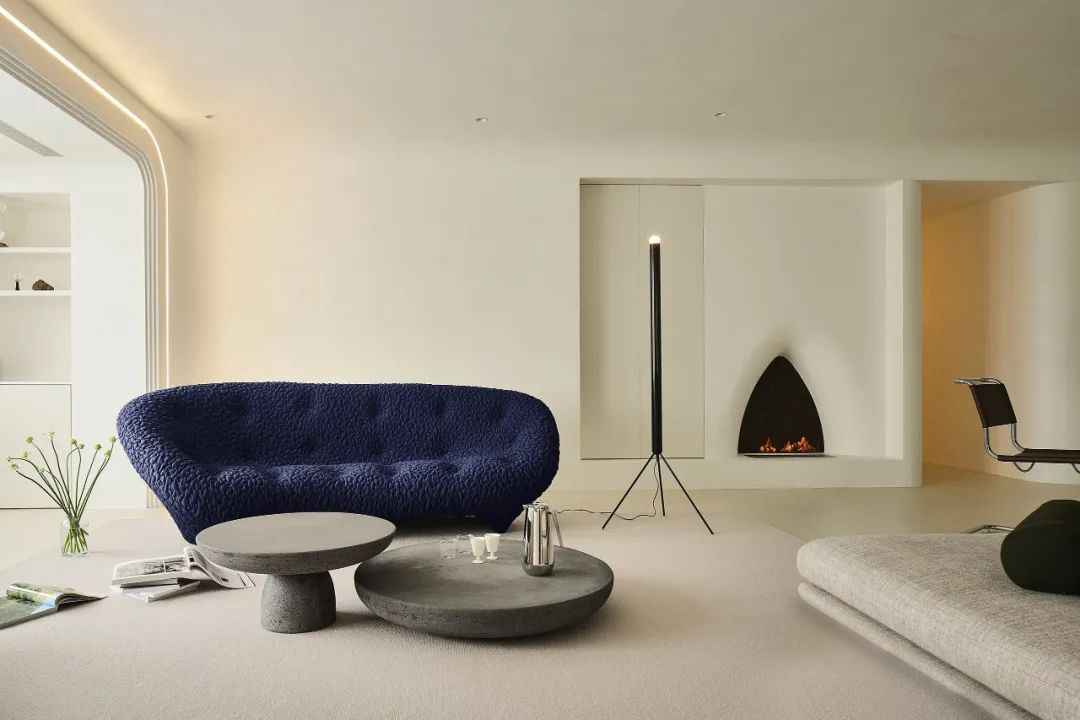 Feel free to ask us!
Any doubt? Please fill our contact form and let us know how we could help you.