Micro concrete in Indore- Recognised manufacturers and suppliers
Although when we talk about micro concrete in Indore companies, the list is probably extensive, it is difficult to find one like ours: with a trajectory in manufacturing and worldwide distribution for almost two decades.
We started producing the best quality materials on the market in 2005 in Valencia (Spain) and we can proudly boast today of our presence in the whole European continent and most of the countries of the world. We knew we would be successful, but not that we would achieve something like this. Our triumph has not been easy and we have had to work hard to get to where we are, but we must confess, we have enjoyed every single part of the way.
We produce our own micro concrete. The best on the market. We say so because it is the most avant-garde and innovative material in decorative reforms. We do it in our own laboratories, those equipped with the most advanced machinery and technologies. Every day, our greatest challenge and objective is to investigate every new trend, change in the environment or detail and update our knowledge, adapting it to the moment. And thanks precisely to this constant feedback, we can affirm that our products are the latest in the market.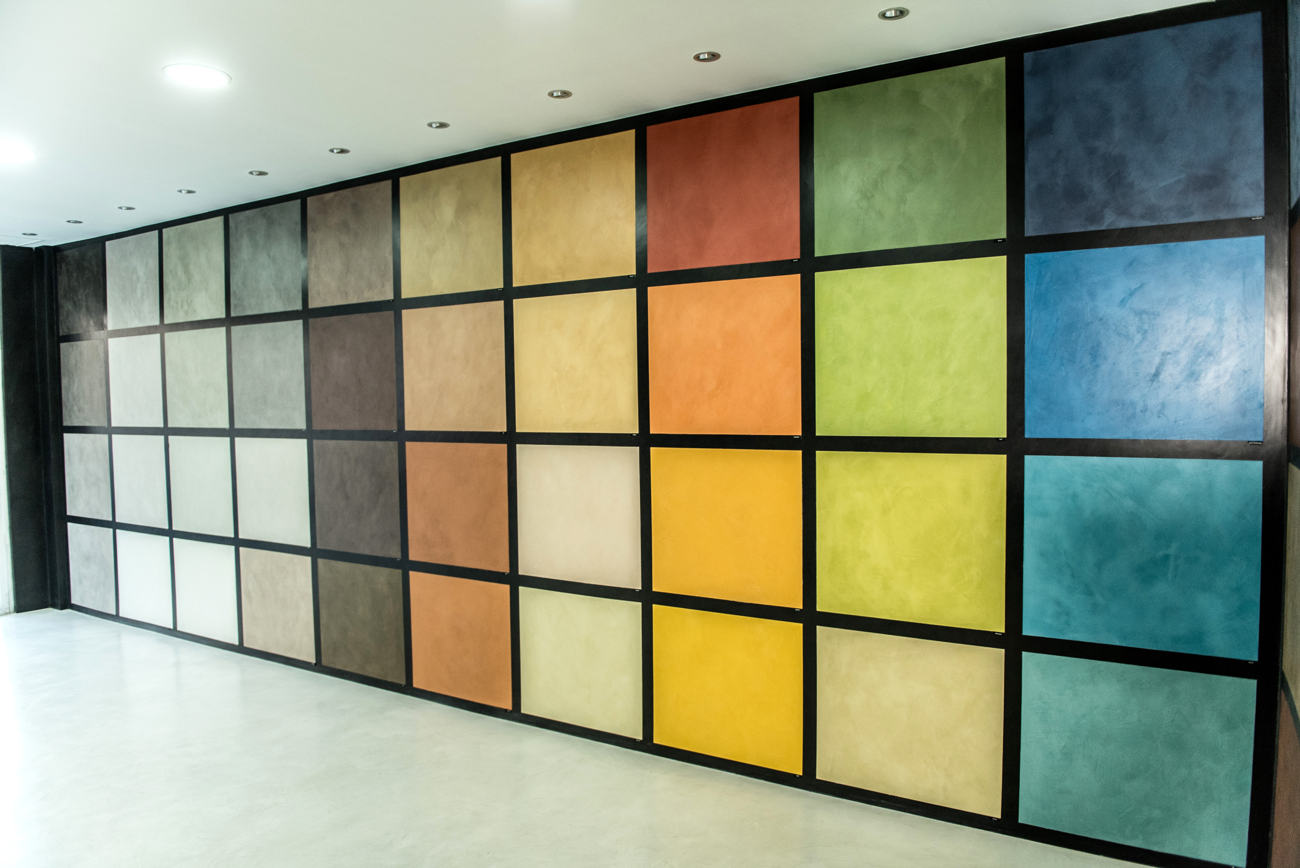 We say it ourselves, but we also prove it. And it is precisely our commitment to constant investment in R+D+I that is recognized by the SME INNOVATIVE seal. Innovation that we pursue in the manufacture but also in the marketing of all our products. Countries such as China, Japan and the United States have already chosen Topciment® as the ultimate synonym for quality and reliability. And this continues to advance at the speed of light.
In response to all this and much more, we have also been awarded the ISO 9001:2015 certificate which indeed reflects the quality with which our products are endowed, having undergone thorough and exhaustive quality controls and audits.
We do not stand still and we always want more, so we know that we still have a long way to go and we are excited and thrilled that this is the case. We want to continue offering the best materials and services all over the world and to continue to impregnate all users with our commitment, perseverance and passion for a job well done. In Topciment® we differentiate ourselves and you are very close to prove it.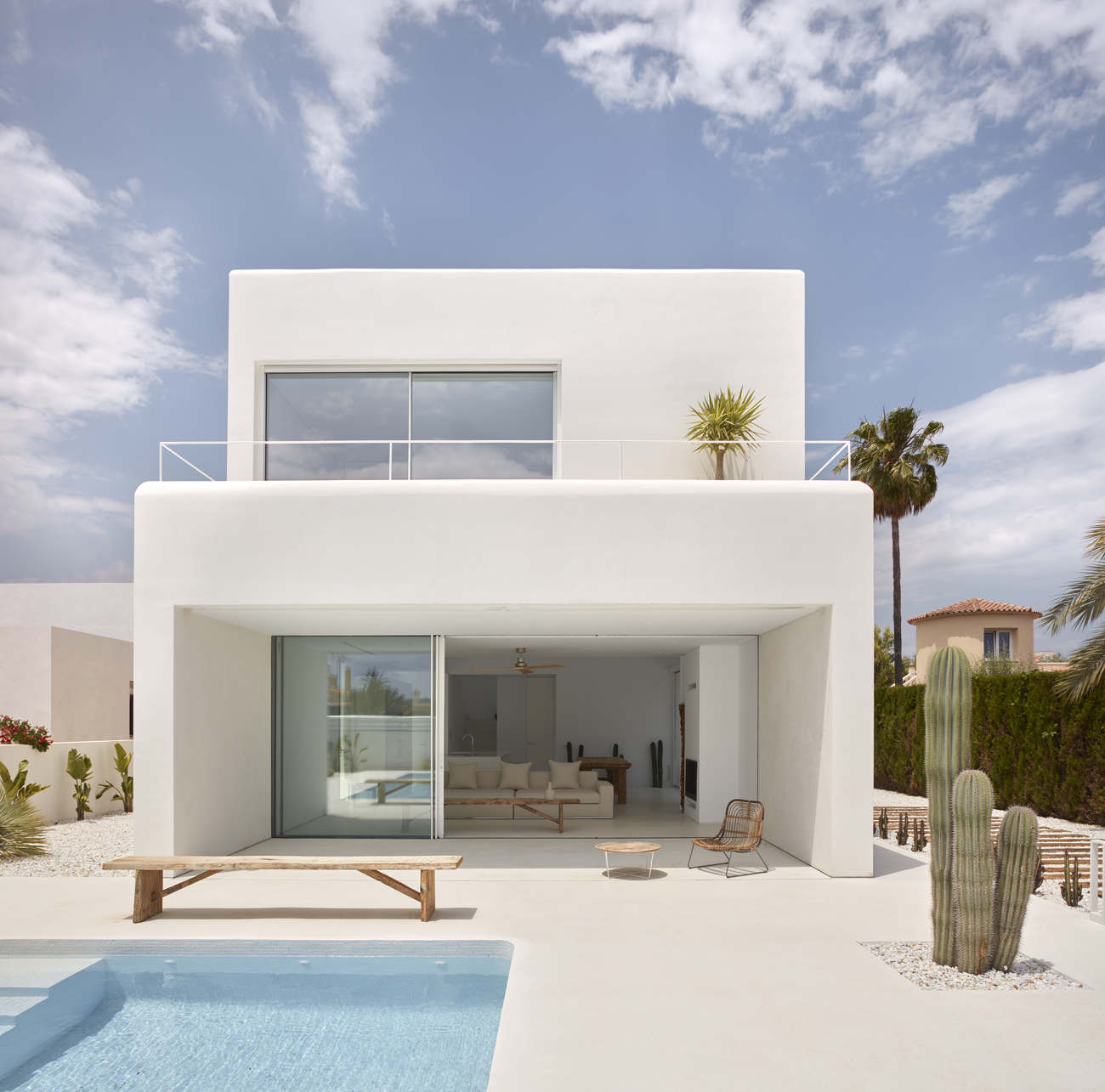 What is really micro concrete?
We are talking about a coating of industrial character for floors and walls with design results, characterized by its uniqueness, exclusivity and personality.
A noble material with great performance that has given a total twist to what we traditionally knew as reform. And the fact is that, far from resembling other construction and renovation materials, our micro concrete in Indore allows direct installation on the substrate: no need to raise a speck of dust or remove the previous material. A real revolution that provides individuals and professionals with an excellent alternative to tedious, heavy and time-consuming work. We start with its installation, but we continue with its properties: a hardness and resistance like those of a rock, a spatial continuity that exploits all surfaces to the maximum, the versatility of application wherever you want, and a maintenance and beautiful and personalized appearance that is maintained over time and resists deterioration. These qualities will win you over and leave you no choice but to choose it.
The best micro concrete in Indore is ours
We guarantee it. Almost twenty years are too many to be able to affirm our position as leaders of micro concrete in Indore. Continuously updated, fresh and renewed knowledge, the consequence of which is none other than a material of excellent performance and capable of responding to any decorative reform.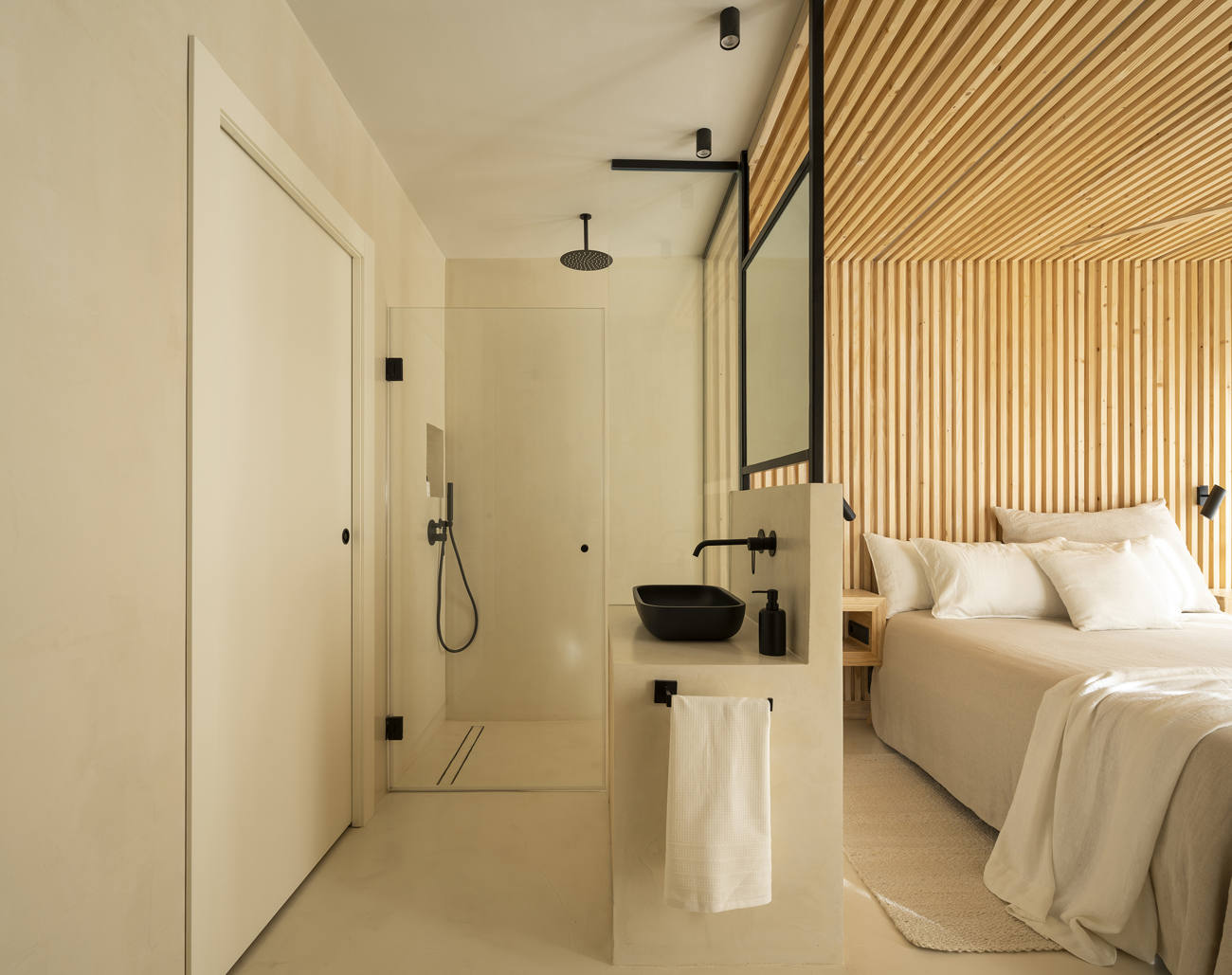 Its industrial character is indestructible
Cement, water and resins. So simple and straightforward. Less is more and this rule is fulfilled with our coating. A perfect mixture of ingredients that achieves maximum hardness and robustness in the surfaces, completely avoiding an alteration in its appearance and remaining intact as the first day. Cracks and fissures are forgotten, as they do not appear on the surface regardless of the blows, impacts or abrasion.
Its versatility: minimum thickness wherever you want it to be
Its thin application layer, 3 mm maximum, is sufficient to ensure maximum adhesion to the existing substrate. A special feature of this adhesion is its direct installation without removing the previous material. With its thin thickness, it allows a total hold, fixation and stability on any type of support and in interior and exterior spaces, without reducing the dimensions of the rooms or raising a speck of dust. True magic.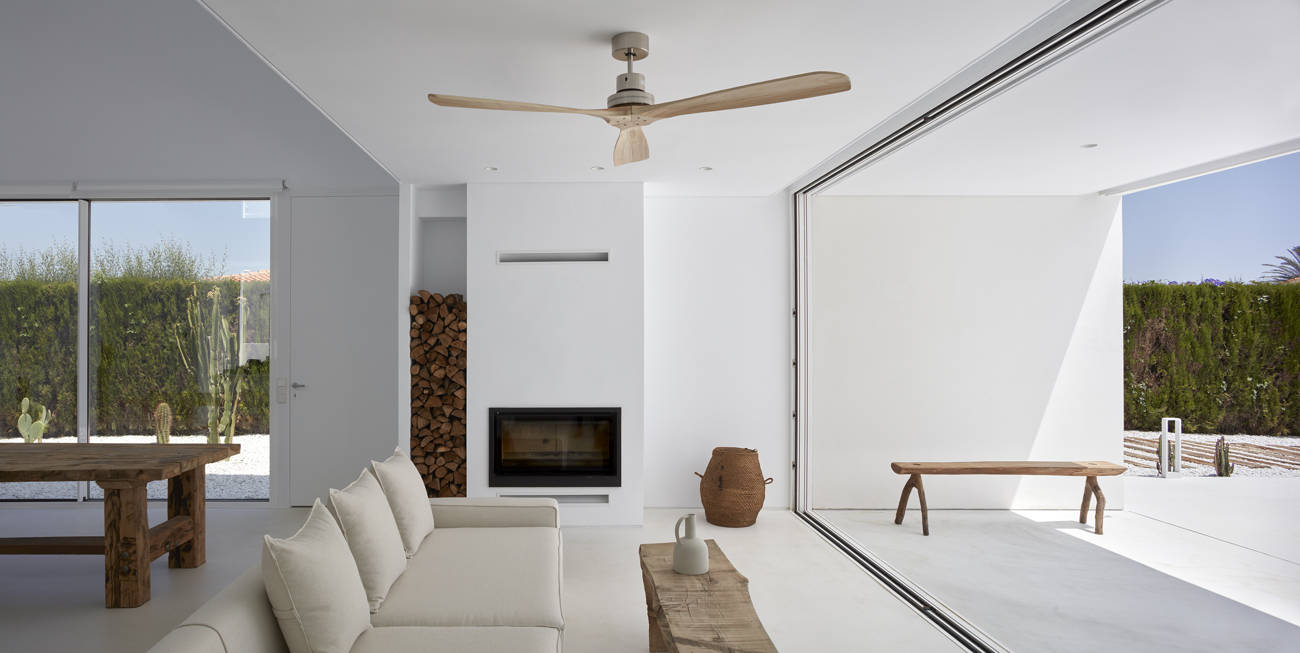 Its beauty is absolutely customizable
A cementitious material on the inside, but which has little to do with the outside. Often, when we think of cement, the image of a sturdy, gray material comes to mind. Robust it may be, but you decide the color. Micro concrete allows total customization of its appearance. The color and texture you dreamed of can now be perfectly captured on its finishing layer. What style are you looking for? Retro, vintage, industrial, Nordic, minimalist... so chameleon-like that it adapts completely to what you are looking for.
Its continuity enhances the functionality of any space
Open spaces characterized by the total absence of joints. This elimination of interruption lines means a lot, both visually and functionally. Visually, much more positive connotations. Harmony in your eyes for surfaces that blend into each other and in which there is no discontinuity. Harmony that is achieved thanks to a sensation of greater amplitude and luminosity. This results in greater comfort, order and satisfaction. Cleaner and more hygienic surfaces, in which the accumulation of dirt is relegated to the background.
Our philosophy as an experienced micro concrete in Indore company
We have a lot to offer you, but we want you to see for yourself. As an experienced micro concrete in Indore company, and the rest of the world, we have a range of services that are completely at your disposal and personalized, as well as important recognitions that show our work, commitment and constant passion in everything we do.
To always offer you the best personalized service
It is not enough to manufacture and distribute micro concrete. At Topciment® we want to be more than that for you. We always produce the most avant-garde materials designed for your needs and we market them all over the world, yes, but we also do what few others do: a personalized and free technical service. A guarantee of peace of mind, of protection, of knowing that our qualified technicians will respond pleasantly to everything you need. A unique treatment, the one you deserve.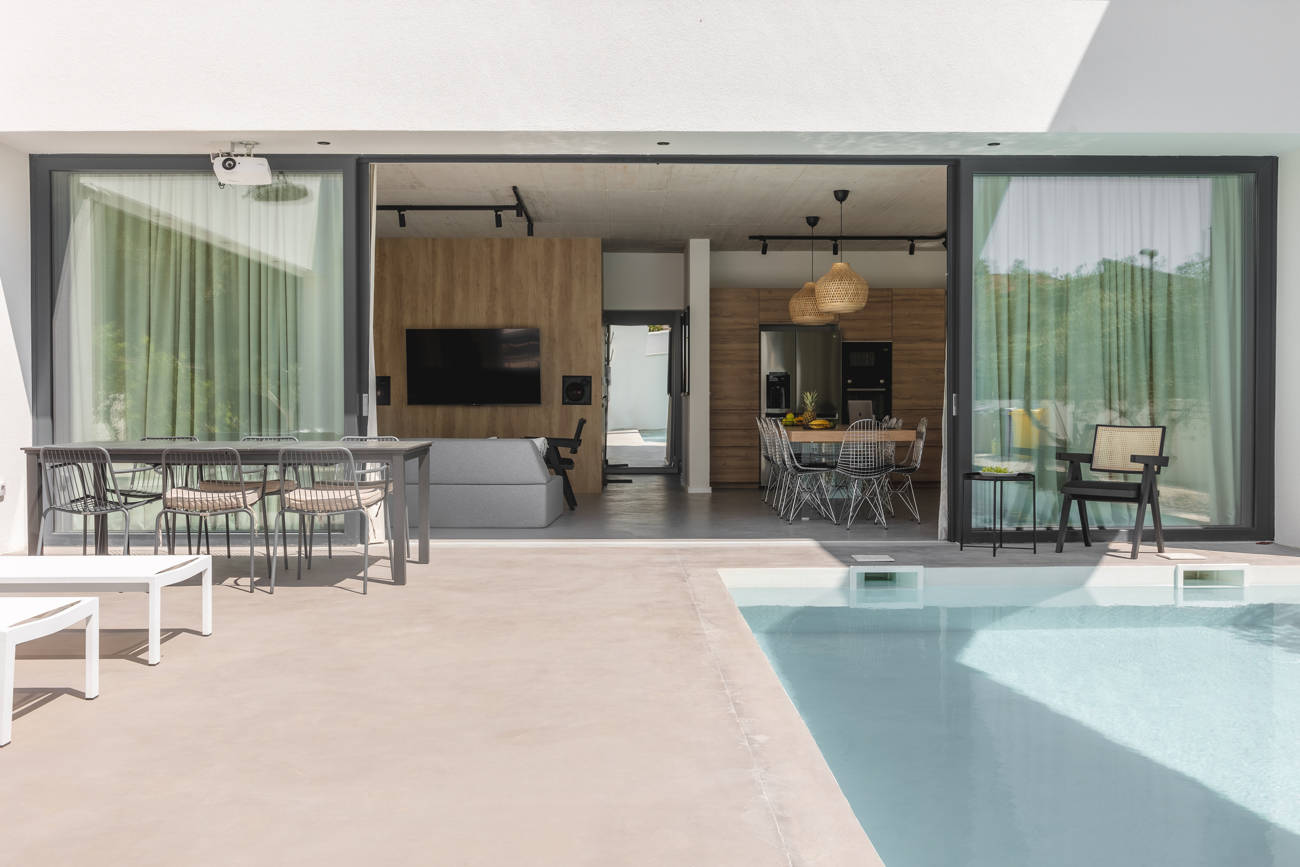 Continue preaching quality and innovation in what we do
We trust blindly and totally in our know-how and say with certainty that we have the best solutions, but how important it is when you and all your consumers know it, and it is recognized and preached to the whole world. Our title of INNOVATIVE SME recognizes our powerful and constant investment in innovation and the ISO 9001:2015 quality seal endorses the important quality of our products. Two of the aspects that mean the most to us and on which we will always continue to work.
What we offer at Topciment®: Spanish high quality micro concrete
It all started in 2005 in our factory in Valencia, Spain. And for us it is just as important to show off our roots as it is to maintain them. That's why we continue to keep them where we started, and today, although our facilities have grown, they are still in Valencia.
Our own laboratories where all our materials are formulated, tested and created. A logistics department that coordinates worldwide distribution. And a team of people capable of giving their best in everything they do every day. Constant commitment, knowledge that does not take up space and desire, a lot of desire and enthusiasm to continue growing and advancing every day.
In our facilities we have the most advanced machinery and the most innovative technological resources. A coating that comes from here and is then distributed to the most qualified professionals in the world of decorative reforms and construction. A worldwide distribution network that is constantly growing. That's why we know we are doing things right, because we have total confidence and progress, too.
We have the keys to success, and they are nothing more than hard work, perseverance, innovation and commitment. Thanks to these ingredients, our micro concrete in Indore is the best solution on the market. A high quality solution in which the secret lies in our desire and enthusiasm for everything we do.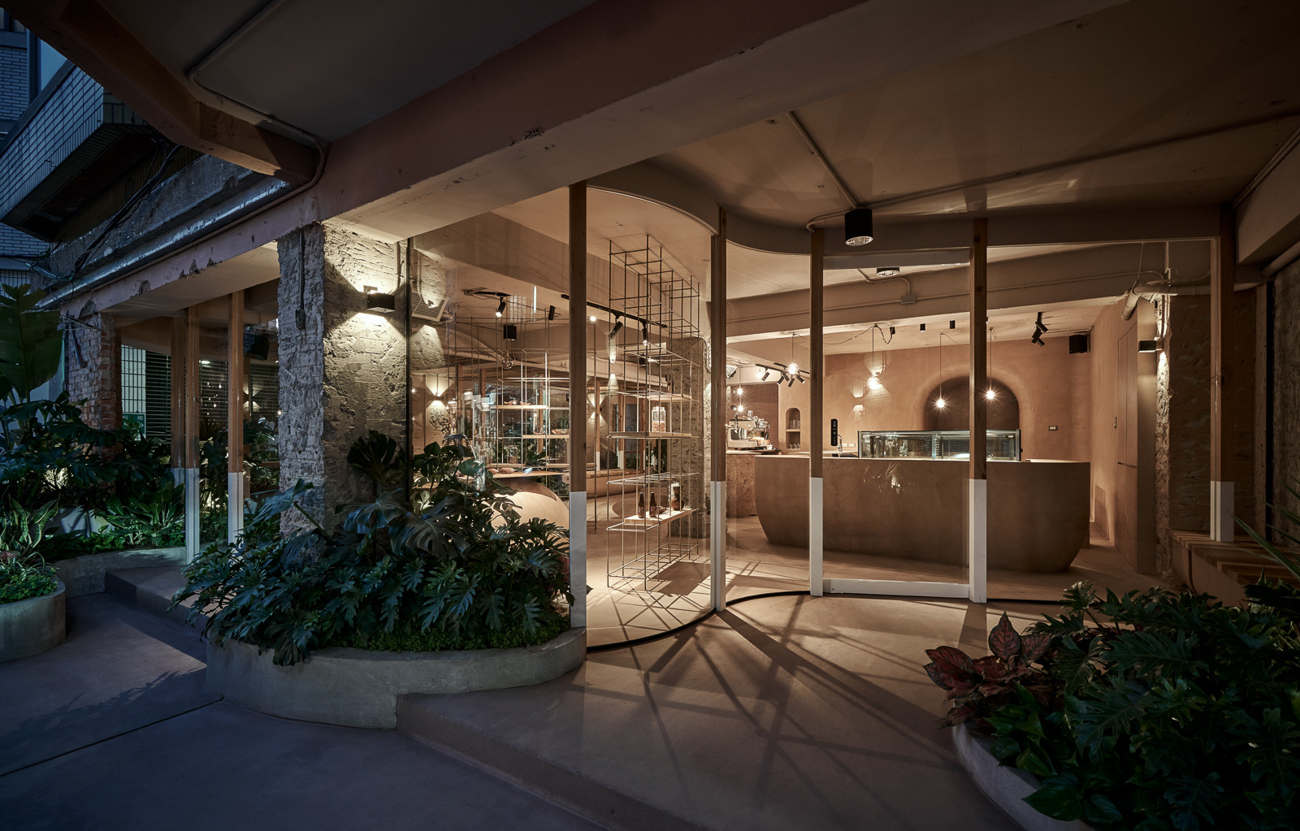 Reach the pinnacle of success by distributing our micro concrete in Indore
We are growing, and it is especially important for us to continue to do so hand in hand with you. This is why we are giving you the opportunity to get involved in this exciting professional project by becoming part of Topciment® as an official distributor of micro concrete in Indore. Write to us and we will tell you about it.
Discover what our micro concrete in Indore achieves in every space
Although it sounds utopian, the truth is that it is the best decorative solution for any type of surface. It fits perfectly on any material to be coated and adheres to it without any inconvenience. Indoors or outdoors, vertically or horizontally, the result is the same: the release of our micro concrete in Indore for potentially enhanced properties and an immeasurable decorative finish.
Floors and stairs
Its aesthetic value is exclusive, special and unique and there is no doubt about it. A range of options for floors, those surfaces that we often considered boring, monotonous and without any distinctive aspect. Now with micro concrete, attractive floorings that are characterized by their different and varied textures, their multiple finishing options and the combination of color shades that bring expression, creativity and personality to the surfaces.
It increases its aesthetics in a spectacular way, but what about its functional aspect? Floors that automatically become much safer and prepared to be punished and frequented by the traffic of people and objects. A character that, in a natural way, becomes anti-slip thanks to which falls and slips are notoriously reduced. No cracks, no fissures, no damage caused by water seepage, stains or derivatives. Surfaces with completely original textures that, in addition to expressing this character on the outside, maintain it on the inside.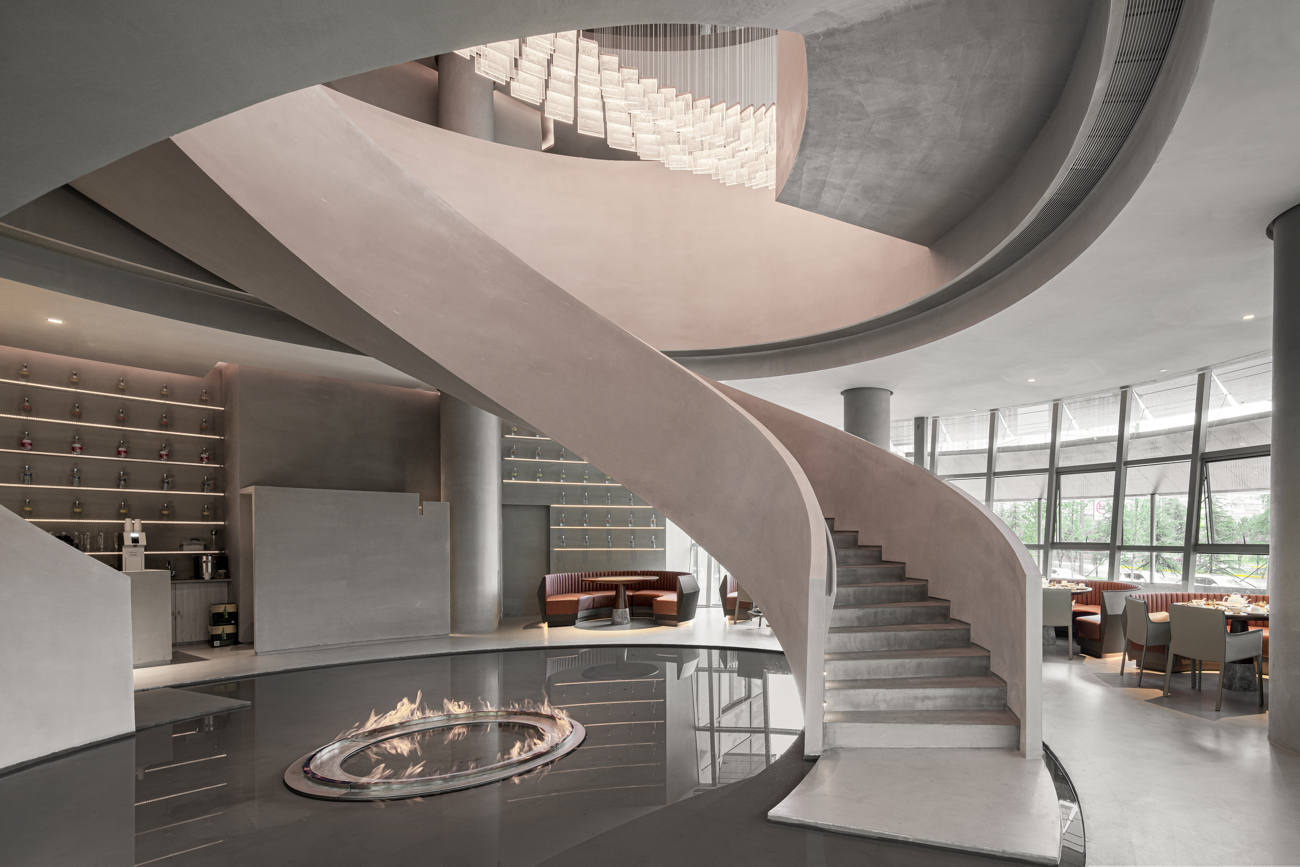 Walls
Brush with your own hands the most silky, fine and sophisticated textures by coating any of your interior walls with our micro concrete and create unlimited decorative finishes while protecting them against impacts, shocks or any external factor of the less traveled surfaces. A prolonged maintenance over time with continuity as the main protagonist for the creation of a greater amplitude and luminosity in the interior rooms. The luxury of perceiving surfaces without interruptions that automatically increase the potential, harmony and visual pleasure.
Kitchens and its worktops
Total and absolute resistance to sudden temperature changes. Kitchens and countertops specially prepared to withstand the lowest temperatures, as well as those that are suddenly shot. Without altering in the slightest. Keeping always the same good and with the same properties and aesthetic appearance. Abrasion caused by blows, impacts or scratches? There won't be any. They will look like they have been installed for the first time every day. Goodbye to water seepage inside our coating, its waterproof protective film repels liquids and moisture and prevents their entry. Kitchens in which to invest more quality time every day, kitchens for the enjoyment and authentic use of each of its parts.
Bathrooms
Completely waterproof and non-slip. Two of the characteristics that we most appreciate in one of the most important rooms of any home. The first, because being an area where there is frequent use of water and toilets, prevents leaks and the appearance of moisture stains. Secondly, because few things are as pleasant as taking a shower without worrying about the floors: they have now become non-slip, robust and safe. And all this hand in hand and with the added bonus of greater hygiene, which is achieved by optimizing your time and in a single pass. A complete renovation with a new, modern, beautiful character. All the connotations that we were previously unable to perceive in the toilets.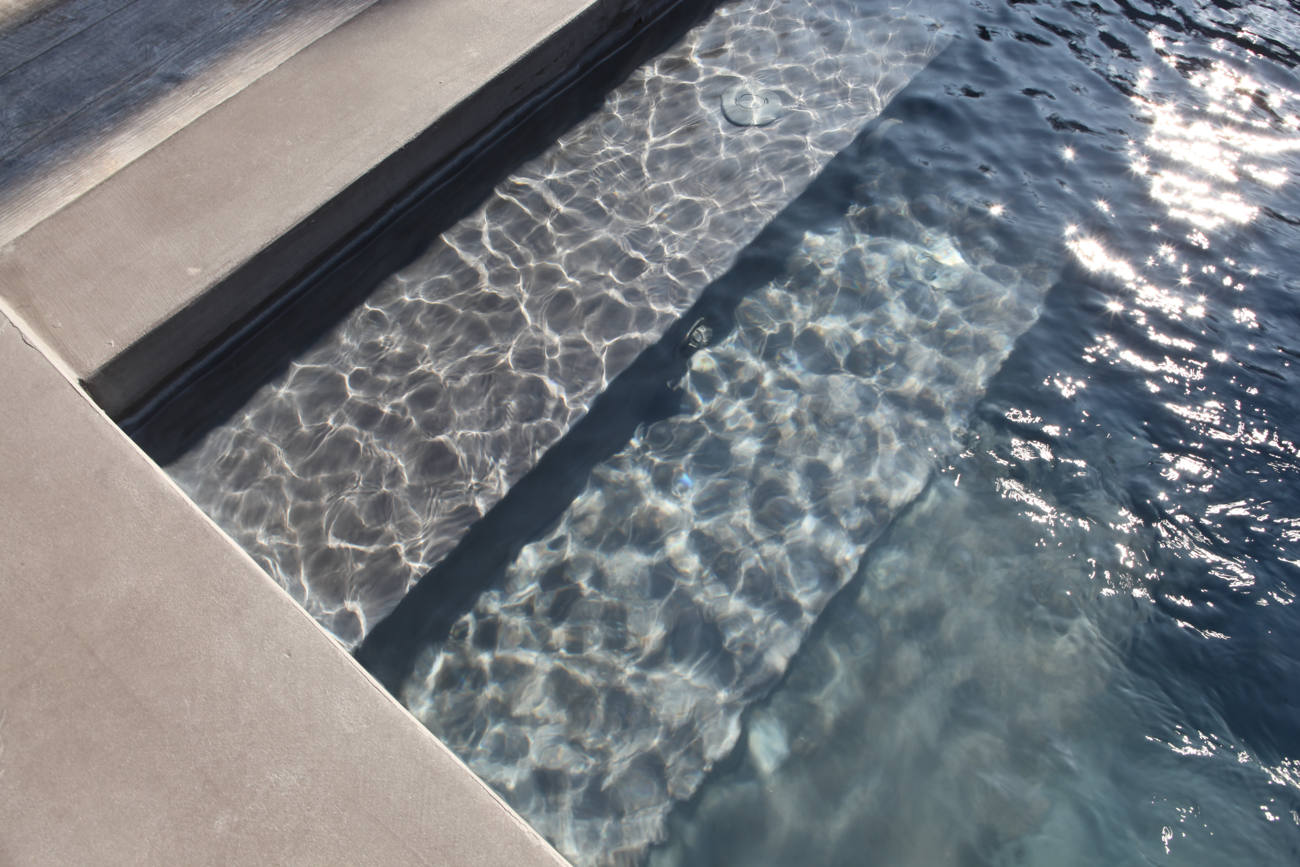 Outdoors
A renewed, transformed, updated projection to the outside. This is how others will perceive you. Facades and terraces that never change their appearance, those so strong and resistant that their color is not altered, not even slightly, by the continuous fixation of UV rays. An exposure to the sun that does not affect discoloration, wear and tear, or the lifting of mineral pigments. And for rain, wind or hail? Impermeability and resistance, first and foremost. The strongest and safest floors to enjoy outdoor spaces that now, thanks to their imposing decorative value, have become the set of your favorite movie.
Our micro concrete in Indore products for the most professional performs
We bring your professional project to reality with the creation of a range of micro concrete in Indore products in which each one of them fulfills a special, specific and different function. Our materials are always suitable for all decorative renovation projects, but we like to do better and make your life easier, so we offer our professionals a wide range that responds and adapts to what they need.
Microbase
For the most exquisite results, the perfect preparation. Our micro-cement preparation for floors and walls guarantees the most absolute adhesion, fastening and stability to the substrate. As a finishing product, a texture achieves a rustic style of high decorative value and high mechanical strength.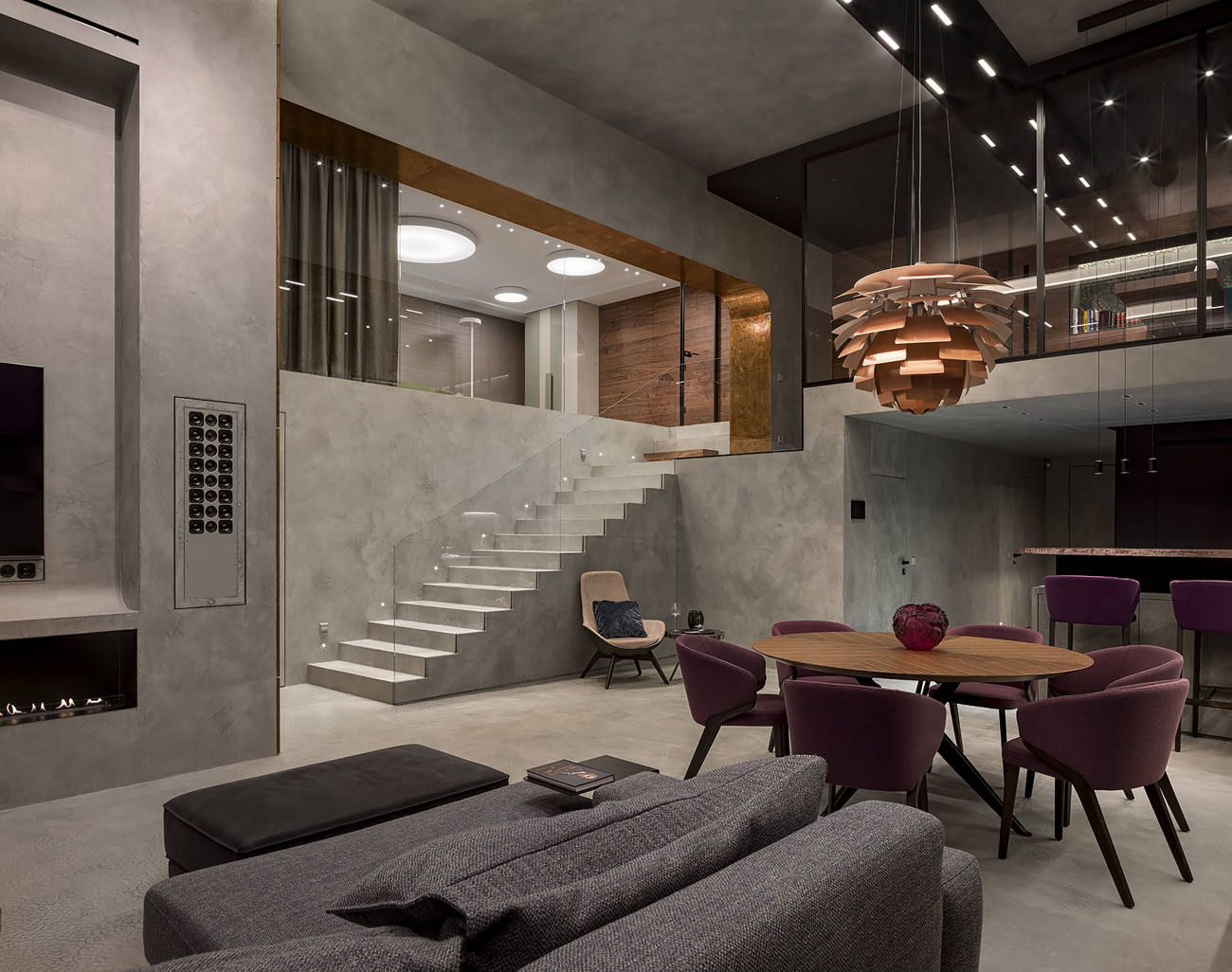 Microfino
For vertical surfaces with little traffic such as walls, achieving a silky, fine and smooth texture. The view in a single pass on interior walls that, with their continuity, allow to sensorially increase the dimensions of the rooms. More light, more order and more harmony. The pleasure of a place that grabs you and doesn't let you leave, because you really feel good in it. And everything, more protected and resistant than ever.
Microdeck
Designed to achieve total safety on indoor floors such as bathroom sinks and floors in general, thanks to its purely non-slip properties. It avoids water filtration and the appearance of stains and also keeps them hygienic for much longer. All advantages while obtaining richness and design in its aesthetics.
Microstone
Film exteriors with Microstone, the micro concrete finish for exterior floors and walls. Those that need a protection like no other because they are considered frequently transited, punished and worn surfaces, without being altered its aspect, not even a little. Inclement weather conditions such as UV rays, rain, hail, wind do not pose a threat, neither do the impacts or traffic of people and vehicles. Outdoor spaces are preserved and maintained as never before. And all with a Topciment® solution: the perfect one for you, the one that doesn't fail.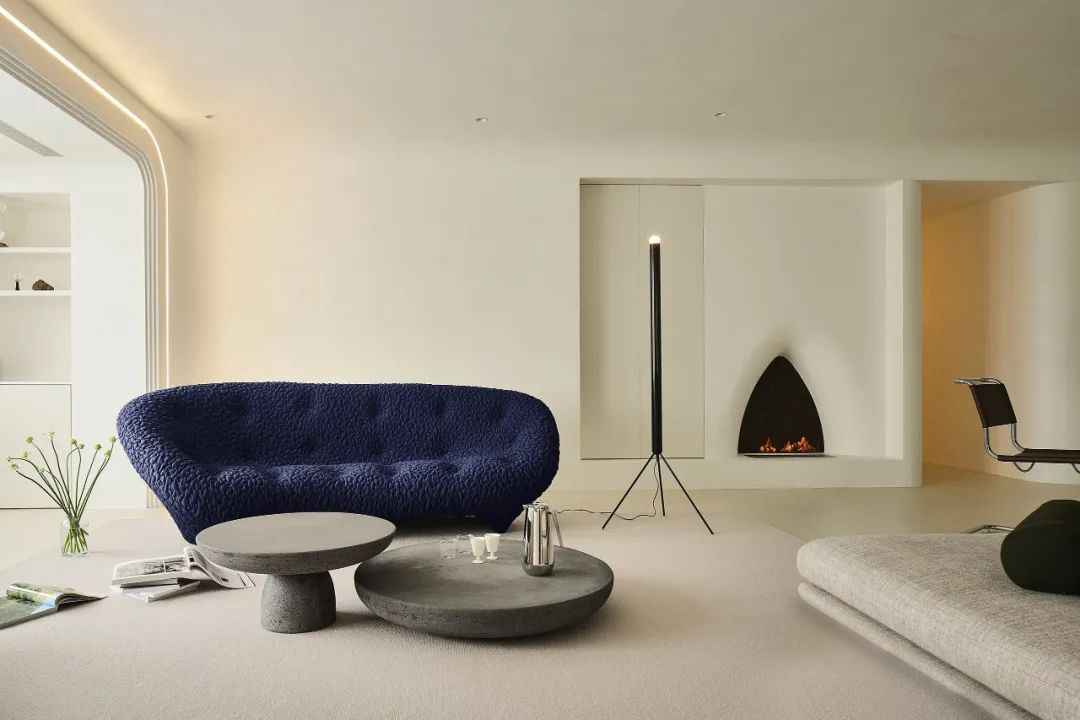 Efectto
Prepared to facilitate the projects of professional applicators and optimize their work times. A product designed to be applied directly on the substrate on indoor or outdoor walls and floors, achieving high mechanical resistance and an exquisite decorative character.
Atlanttic
Choose it for coatings in wet areas such as swimming pools, spas or fountains. Although we usually know the micro concrete with a waterproof property, among many others, the truth is that Atlanttic provides a superior added value. A special formulation that is perfectly resistant to immersion and creates a protective film with excellent performance when exposed to continuous prolongation and contact with fluids.
Industtrial
Epoxy resin based formulation that guarantees resistance and maintenance in particularly frequented, exposed or worn areas. The example of what could be a shopping mall, an industrial building, a restaurant or a hotel. Frenzied surfaces whose movement does not diminish, remain in perfect condition for much longer to continue offering their ideal appearance to all those who frequent them.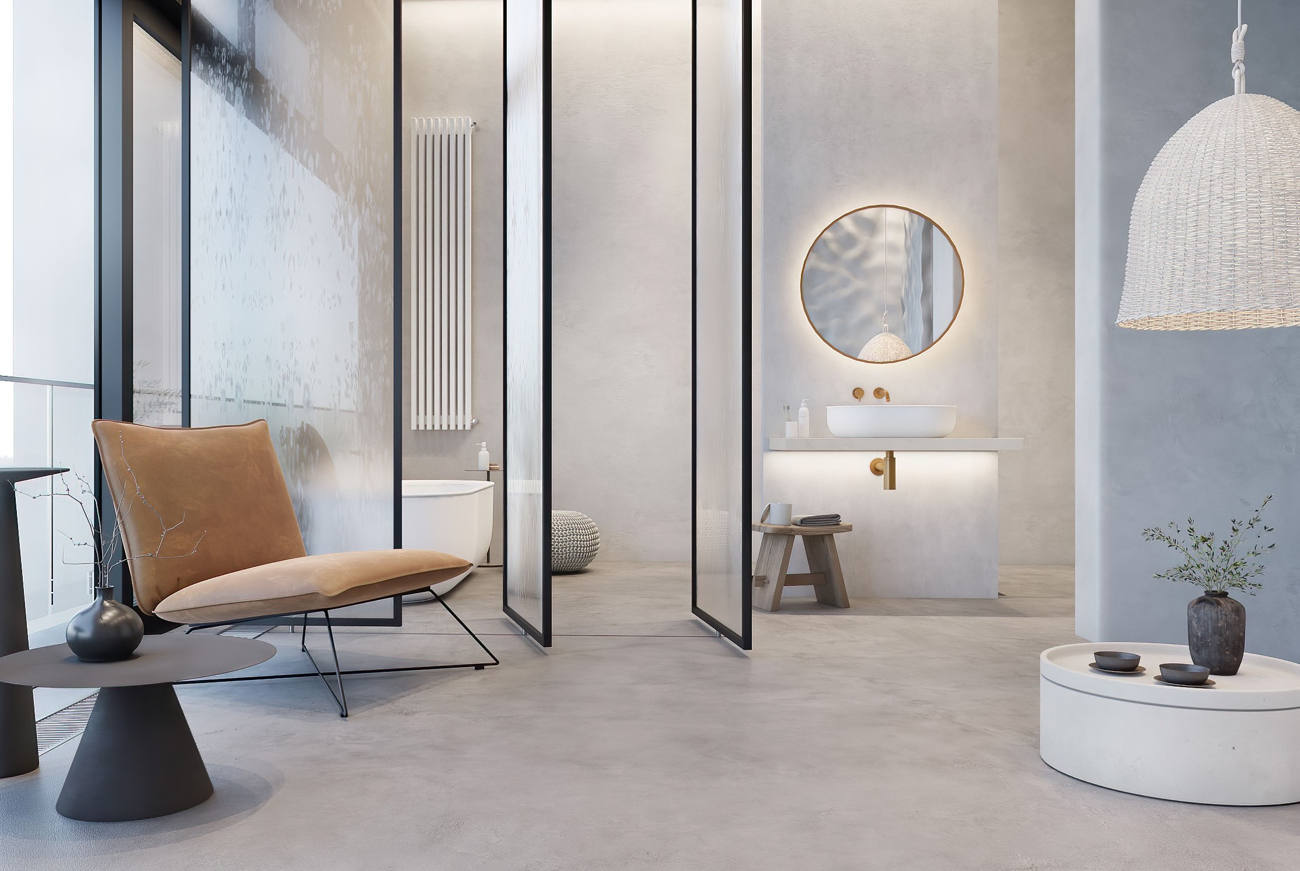 Natture
Lime-based micro concrete that perfectly imitates the stucco or tadelakt effect. An innovative decorative trend that maintains the resistance, hardness and robustness of this material on interior floors and walls, while achieving the most exquisite aesthetic and decorative finish: one that is able to perfectly evoke different textures and atmospheres of nature.
Your micro concrete in Indore technician, at your disposal
And of course, we want to know what you have in mind. Perhaps a new project? Purchasing one of our products? Quotations? Or maybe you are looking to become one of our official distributors? Whatever it is, write to our micro concrete in Indore delegation! You will get a fast and completely personalized response.