Micro concrete Ludhiana - High quality build systems suppliers
We have been producing, applying and distributing micro concrete for almost twenty years. During this time we have been able to create our own process, improving each stage to become a reference in the field of decorative coatings.
Each of our products combines innovative technologies that satisfy the tastes and needs of the most demanding customers and professionals in the sector, offering only the best finishes on the market.
We are ready to become your micro concrete company in Ludhiana, in whom you can trust at all times. We have the perfect combination: a range of high quality products and a team of professional applicators with experience in all types of surfaces and locations.
That's why we refurbish houses, rooms, hotels, offices or commercial premises, regardless of the size or location of the area to be covered. In fact, the results exceeded the client's expectations in every case.
We are used to offering a high standard and we want you to check it out because for us, a satisfied customer is one more reason to continue offering all our knowledge about high quality continuous coatings.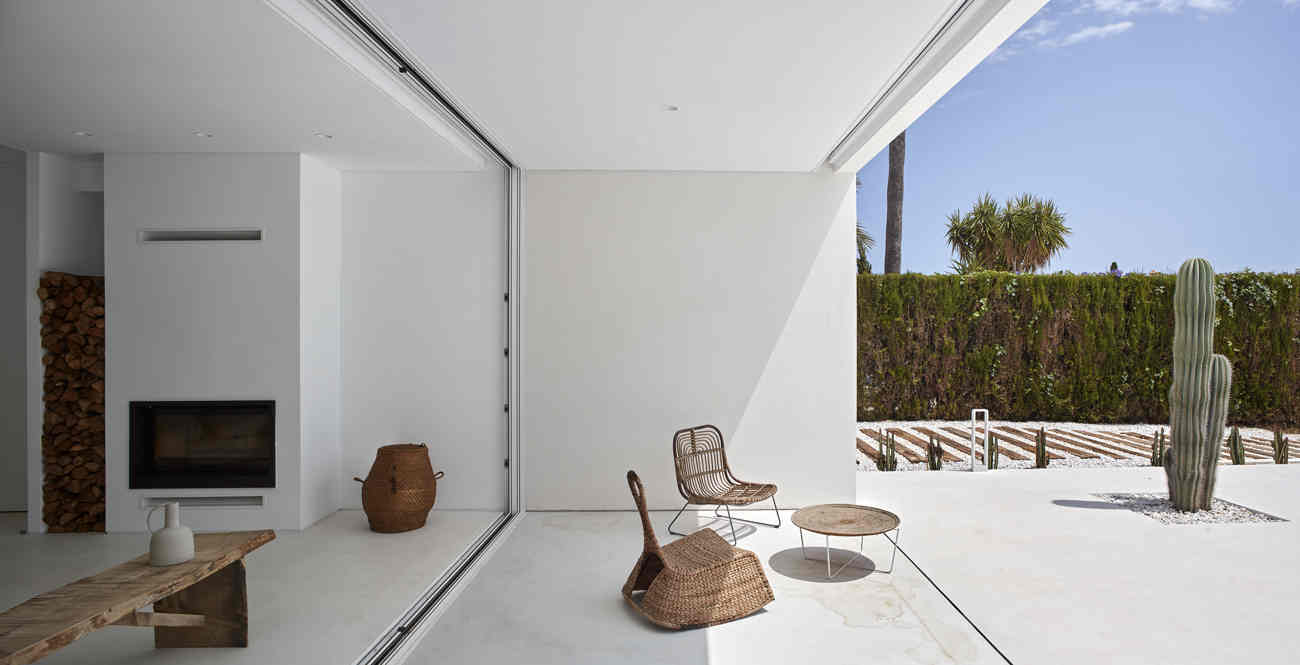 What is micro concrete? The great decorative solution
Micro concrete is a continuous pigmented coating made of resins, polymers and fillers. It is 3 mm thick and can be applied in very thin layers on any surface, so it can be finished in a very short time.
Thanks to its excellent thinness, this sed coating adheres perfectly to tiles, terrazzo, mosaic, concrete, marble or cement, taking into account the structural loads it imposes, both vertically and horizontally.
As it does not create expansion joints, in addition to improving the appearance of the room, it gives the room a spaciousness and lightness that no other material can. In addition, it should be noted that the remodelling of premises with micro concrete will not generate waste and the remodelling process is generally cleaner.
When we add the different colours, finishes and textures that it allows us to obtain, we can see why it has become such a popular construction and decorative element nowadays.
The advantages of micro concrete: durability and much more
Micro concrete is a material with so many unique properties that its benefits make both professionals and users want to rely on it, one to apply and the other to enjoy. We will analyse the advantages of this coating, which will improve the performance of any surface.
High impermeability
Waterproofing is only one essential characteristic of micro concrete. It is very important in building materials because it can be applied on internal and external surfaces with high humidity or constant contact with water. In this way, micro concrete becomes a special ally for bathrooms, kitchens, swimming pools or roofs, protecting them from mould or other possible moisture derivatives.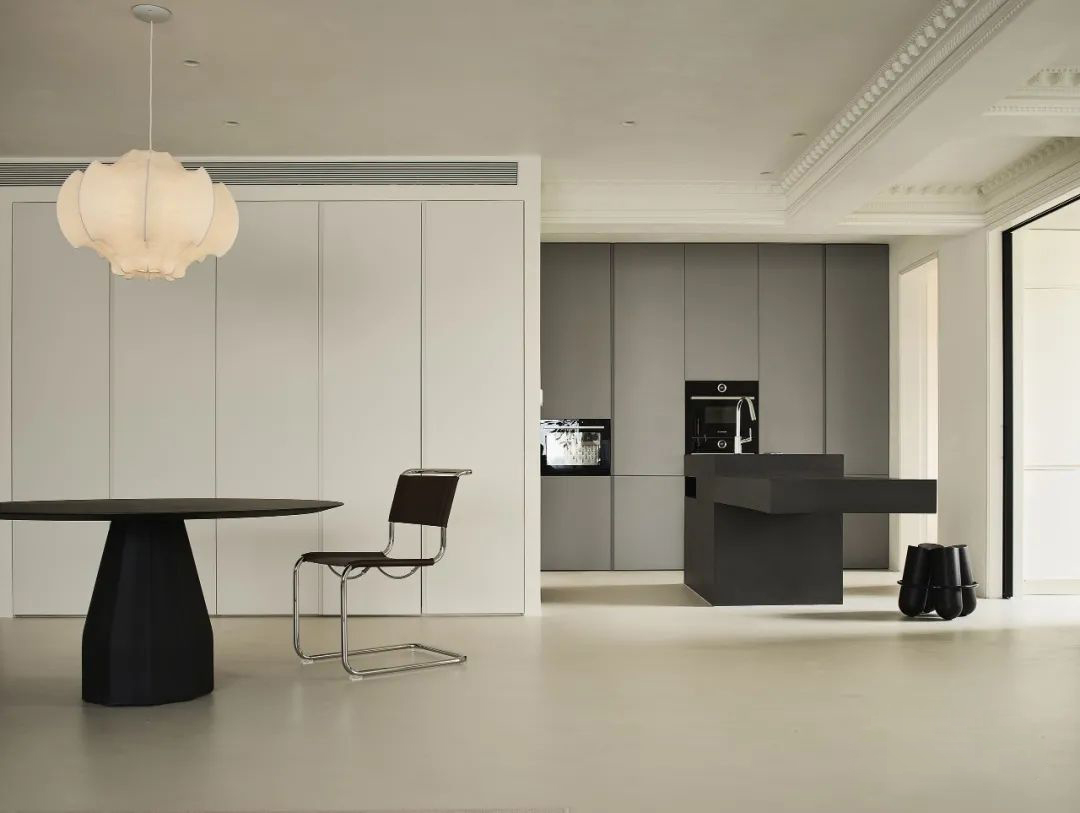 Dazzling luminosity
Because it is a continuous coating, i.e. without expansion joints covering floors and walls with micro concrete, application time is often reduced during renovations or new applications. When finished, the textures, colours and the infinite continuity it creates attract light, creating spaces that are more than just comfortable.
Total versatility
Versatility is another of the great advantages of this covering. In addition to adapting to any type of material existing on the surface to be covered, it does so both indoors and outdoors, in residential, commercial, work or industrial spaces or rooms.
Various resistances
If the Topciment® application process is followed, our micro concretes show their full resistance to the surfaces on which they are applied. In this way, the substrate can be protected against the appearance of cracks or fissures due to strong pressure and heavy traffic of people or vehicles, ultraviolet light or humidity.
Top quality at an economical price
When micro concrete is used for renovation, no building work is carried out, so no permits or authorisations are required from the authorities. As it does not generate dirt and dust, no additional machines or work are required to remove the dirt. All this undoubtedly means lower costs.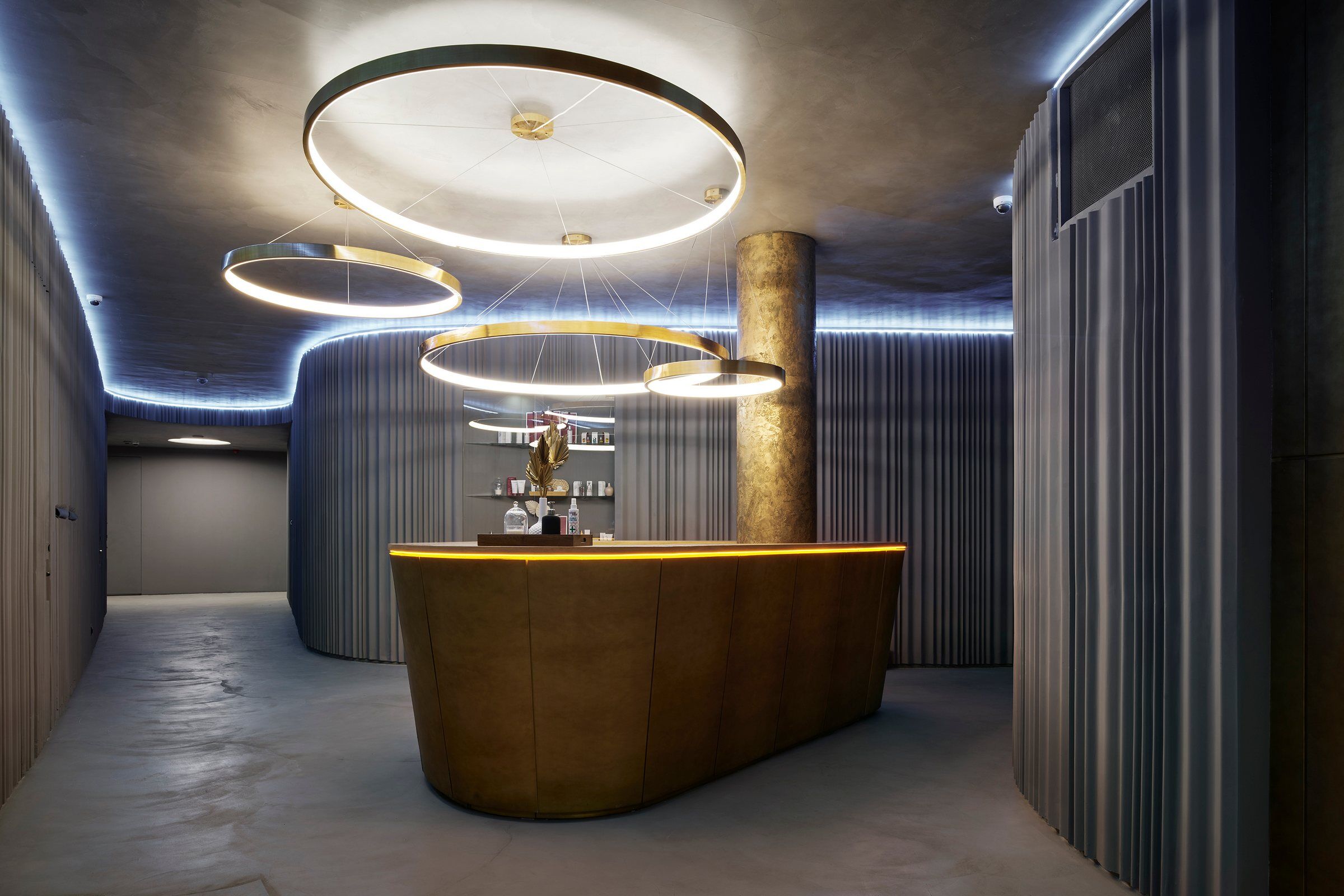 Micro concrete in Ludhiana enhances any project
With so many advantages, the use of micro concrete has become widespread in Ludhiana. Therefore, it can be found in any type of surface or space, which once again proves its versatility, allowing it to be applied both vertically and horizontally without any problems.
Walls of aesthetic height
Walls are the areas that allow the advantages of micro-concrete to be displayed in a natural way. It is applied without problems on these surfaces, as its weight is small and does not affect structural loads. When applied, they become a combination of textures and colours admired by those who stand in front of them.
Floors of infinite beauty
The most beautiful floors that can be found, regardless of the area to which the space in question belongs, are those with continuity. These seamless floors extend the length and breadth of a room without the risk of cracks or splits, giving a modern, avant-garde feel and a relaxing sensation. With no expansion joints, it is also easier to clean because it can reach all nooks and crannies.
Safe and waterproof bathrooms
Thanks to its anti-slip properties, essential for areas where slips can occur such as the shower, micro concrete is vital. It should also be added that this material creates a water-repellent surface that prevents the formation of mould or damp on bathroom walls and floors.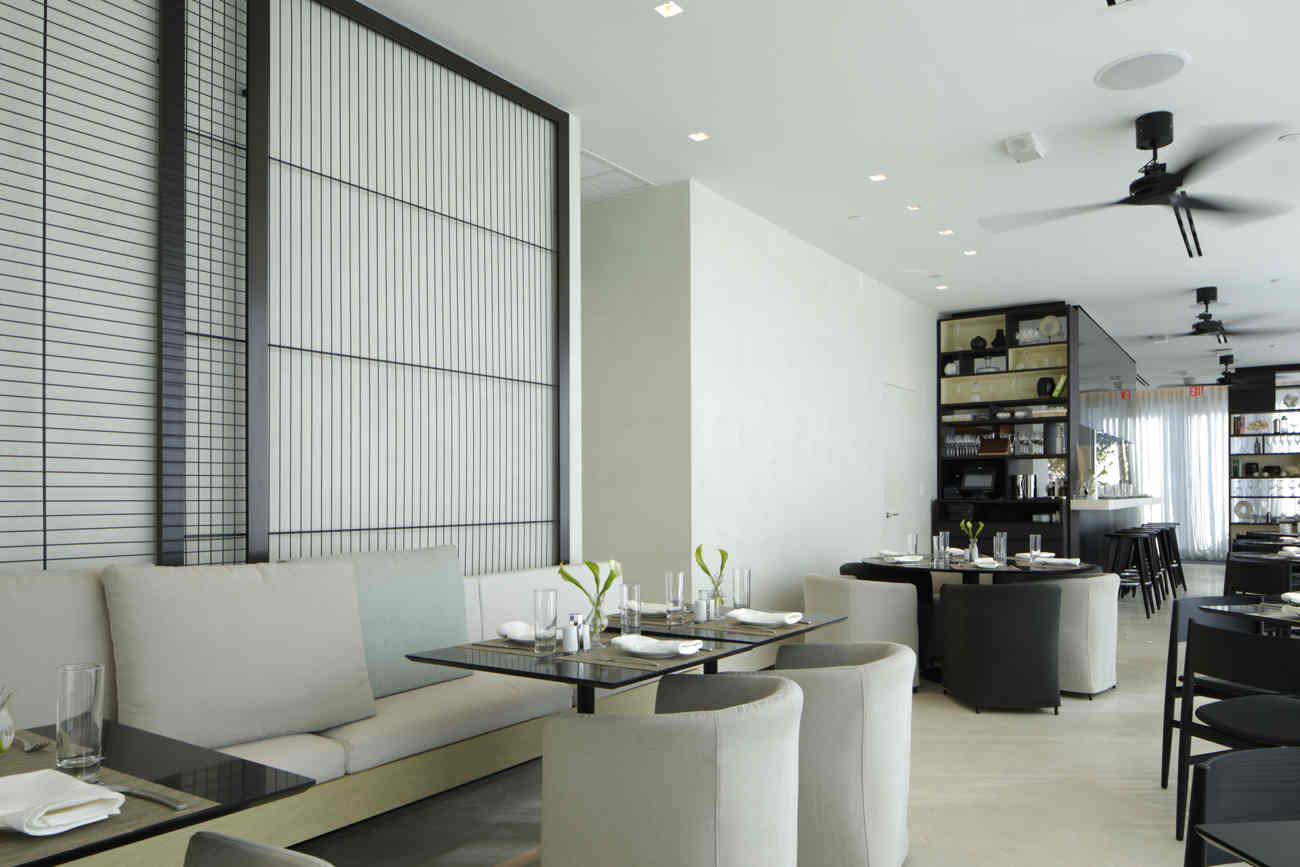 Ultra-resistant kitchens
Kitchens are those spaces that must be clad with materials that guarantee a very high resistance to impacts, scratches, burns or intense traffic. With this coating, worktops, floors or walls can be covered, leaving these surfaces in perfect condition to withstand the daily use of people.
Beautiful and functional furniture
Thanks to its lightness and ability to adapt to any surface, the use of micro concrete in furniture has become an absolute trend. As a result, it is able to give a completely different style to furniture, making it easier to clean and more resistant to the typical bumps and scrapes that occur due to its exposure.
Our range of micro concretes for unique jobs
Building professionals need versatile, resistant, decorative and high quality products. If there is a range of products that combines these qualities, it is the Topciment® collection.
- Longer-lasting waxed concretes: durable floor and wall coverings that do not crack.
- Greater mechanical and chemical resistance: to abrasion, foot traffic, impact, stains and cleaning products.
- Thinner but stronger: 2 to 3 mm thick enough to work with. Our materials do not affect the structural load of the substrate on which they are applied.
- Anti-slip and waterproof finishes.
- They are ideal for outdoor use due to their high resistance to UV rays and climatic factors such as rain and wind.
Below is a brief description of each of the Ludhiana waxed concretes available to the professional.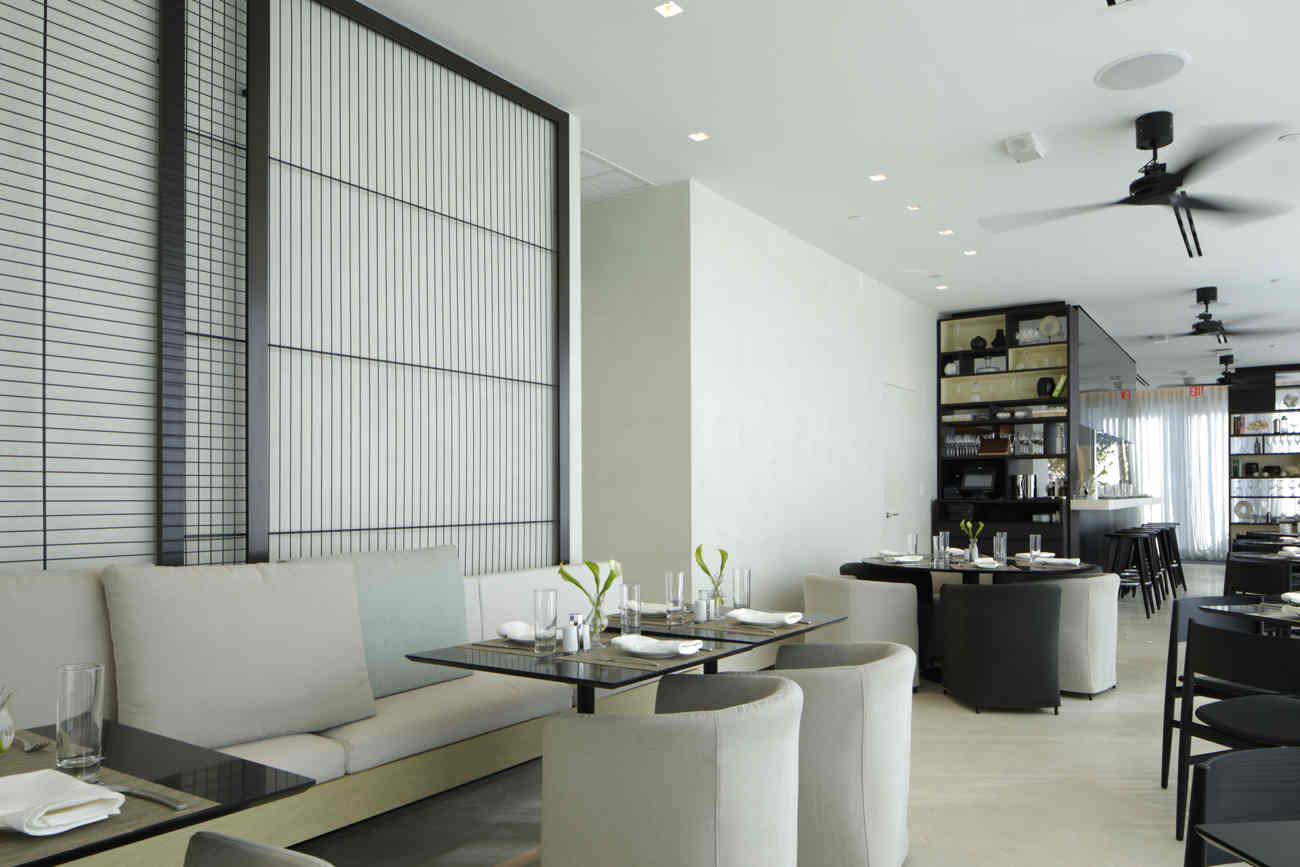 Microbase, the waxed concrete base for all surfaces
Without a solid base, it is not possible to consolidate a strong and durable coating. It is not for nothing that a good house is built from the ground up, and that is where Microbase comes in. A very hard coating, available as a one-component (Evoluttion) and two-component (Sttandard ), which should be applied before other systems such as Microdeck, Microfino or Microstone.
Apart from its resistance and chemistry, it is a very robust coating. So much so that it is also increasingly used as a micro-concrete finish, especially when a pronounced rustic finish is required. This product is available in three grit sizes: L, XL and XXL.
Microfino, the waxed concrete finish for walls
For walls and other vertical surfaces, such as ceilings, we have Microfino, a waxed concrete finish for non-trafficable surfaces. A coating that captivates professionals and users thanks to its natural finishes. Unlike other systems, this product is characterised by a unique water effect.
It is also available in two-component (Sttandard) and one-component (Evoluttion) formulations and in three grain sizes: XS, S and M. A product of such extraordinary hardness that some users choose to use it for flooring. It is one of the most popular coatings because of its unbeatable mechanical and chemical resistance.
Microdeck, the waxed concrete finish for floors
There is no more suitable coating for floor coverings than Microdeck. A finishing coating that, among all its advantages, stands out for its ability to create anti-slip finishes on its own without the need to apply a specific treatment to the substrate. It is available in granulometries M and L and as a one-component (Evoluttion) and two-component (Sttandard ) waxed concrete.
It is also a pavement finish that stands up to foot traffic better than others. It is also perfectly resistant to abrasive wear, demonstrating a superior hardness that makes it ideal for application on terraces. It is a material with multiple decorative finishes, including the possibility of being applied with the "fresco on fresco" technique.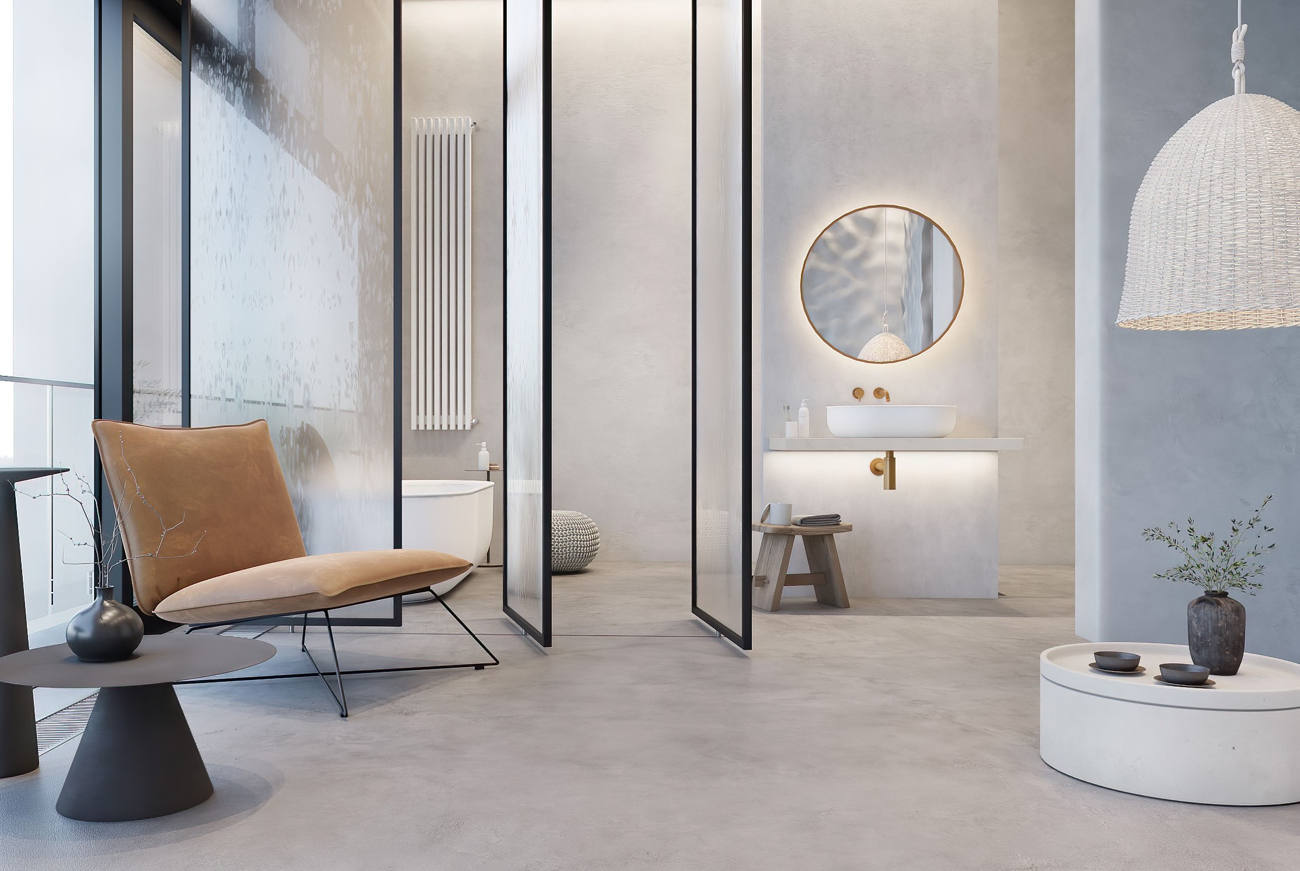 Atlanttic, specific waxed concrete for swimming pools
A few years ago, the design of an exclusive waxed concrete for swimming pools, both for existing pools and for those already built, became a demand in the sector. A demand that we have satisfied with the launch of Atlanttic, a two-component coating for areas in contact with water.
Among its many qualities, it is worth highlighting the anti-slip and watertight finishes obtained after coating the coping and edges of the pool. This allows you to create a safe space to prevent falls and slips. A very advanced coating that is also suitable for swimming pools, as when applied on submerged surfaces, these resist without altering. Thermal baths, saunas and fountains can also be coated with this micro concrete.
Microstone, the ideal waxed concrete for exteriors
Micro concrete is not a limited material: it can be applied both indoors and outdoors. In fact, it is increasingly used as an outdoor material to create and renovate terraces and facades. It is a coating that is resistant to environmental humidity, UV rays and rain.
Sttandard Microstone tolerates the effects of weathering and is more resistant to wear and tear from abrasion, heavy traffic and impact. It is a two-component coating with a coarser aggregate composition that also provides an anti-slip finish. Available in L and XL grit.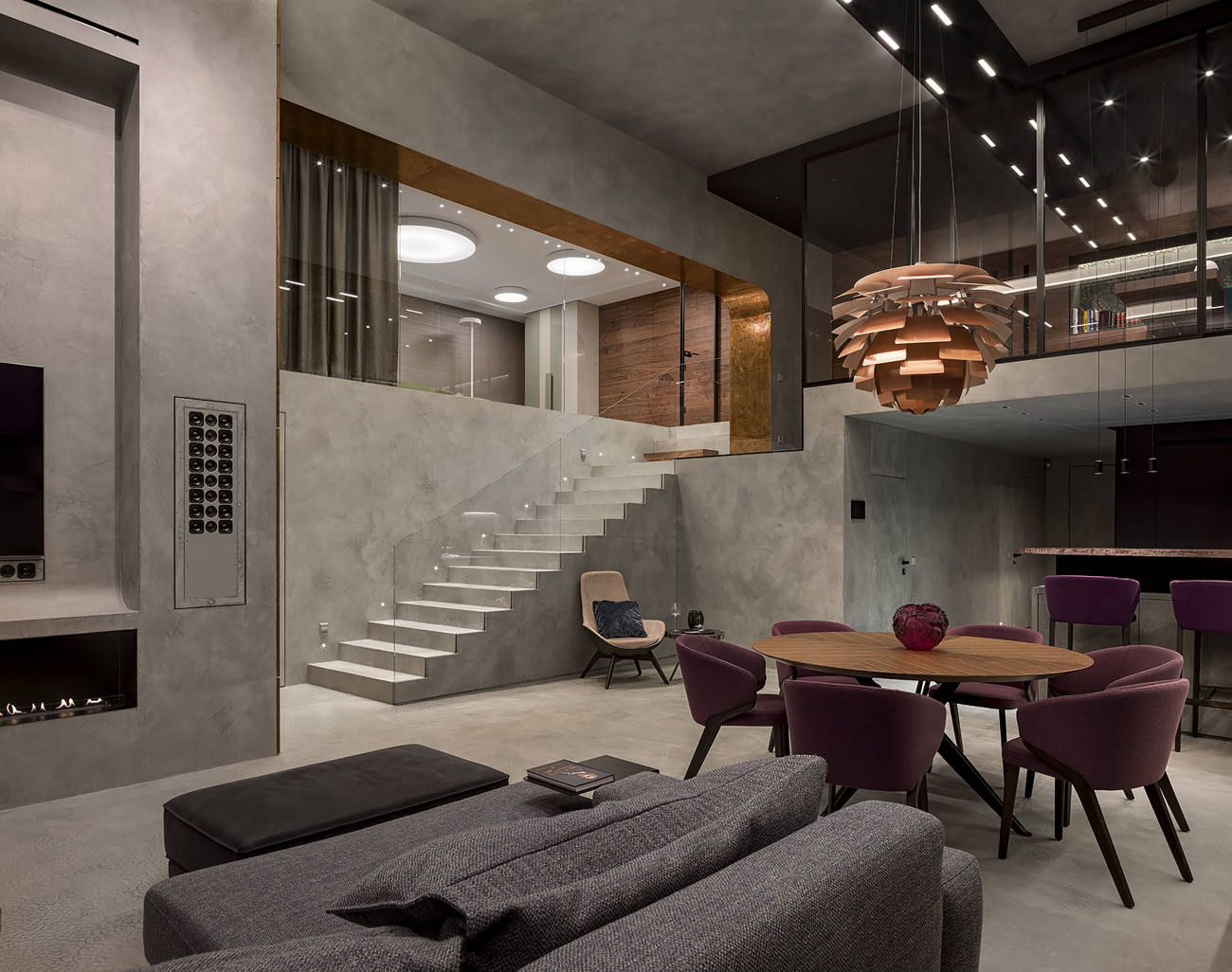 Industtrial, Waxed epoxy resin based micro concrete
Industtrial environments need to be coated with more impermeable and ferrous materials. This is exactly what Industtrial offers, a waxed concrete based on epoxy resin that provides magnificent mechanical and chemical resistance in commercial premises, industrial buildings, offices, car parks, galleries, etc. Any of the 4 granulometries in which it is available gives great performance on indoor floors and walls.
A product with greater resistance to environmental humidity and water than conventional micro-concrete, as well as to heavy traffic and abrasion. Another of its advantages, in the case of walls, is that it does not sag like other coatings on the market, as its adhesion is very high, in its original form. In addition, the application layers are reduced to three (two for preparation and one for finishing) compared to products that require four.
Efectto Quartz: Ready-to-use micro-concrete
This micro-concrete full of qualities is already mixed and ready to be applied and develop these properties on any surface. Its speed of application and then its adhesion and aesthetic versatility always make it a great option for completely transforming spaces quickly. In addition, it has a wide range of colours and different granulometries to renovate floors and walls to taste, both indoors and outdoors.
Natture: Lime-based micro concrete
This two-component coating has high aesthetic and functional properties. Therefore, its main attributes include high durability and aesthetic performance. It protects interior and exterior spaces and makes floors and walls decorative with many different effects, such as tadelakt.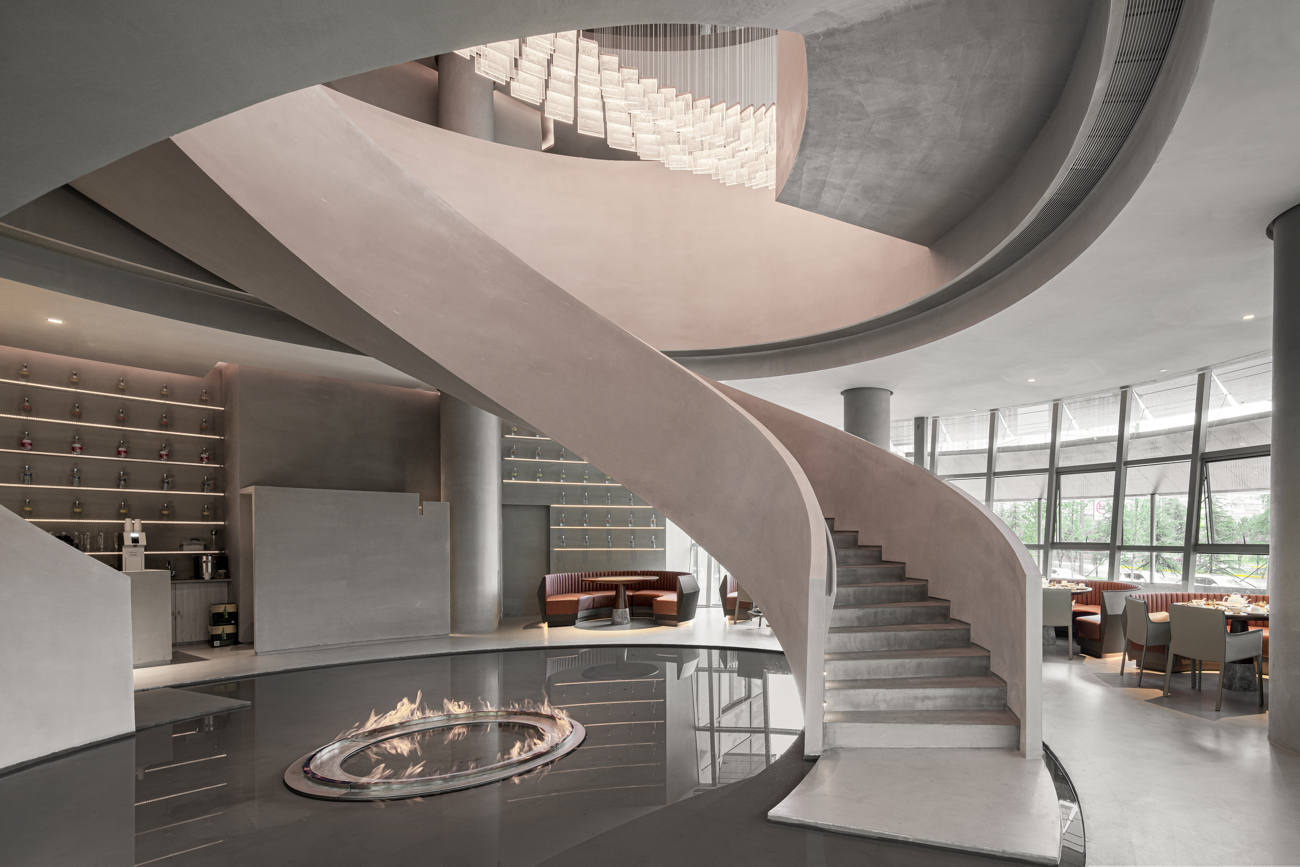 Experts installers of micro concrete in Ludhiana are highly qualified.
We only work to achieve the best results and to achieve these results we have to have the best. So, of course, we have the best materials, micro concretes of exceptional quality, but also a team of expert applicators who are able to get the most out of our products and obtain the best results.
Our specialists, as it could not be otherwise, carry out each application in an artisan way, which ensures totally personalised results that turn each space into a unique piece.
This is only possible thanks to the refined techniques they have managed to acquire through years of experience, in their positions as professional applicators in which they have completed numerous training courses to improve their skills at all levels.
Although these training courses are promoted by Topciment®, they are also open to external professionals, who do not belong to our staff, and who want to become masters of application, can do so. In our courses the teachers are our professional applicators and the materials used are, each and every one of them, included in our catalogue. Thus, they learn the most advanced application methods by working with the best products, which they, the masters, know to perfection.
We are your micro concrete company in Ludhiana
We don't just manufacture, sell and apply waxed concrete in Ludhiana. Our experience goes beyond that. An experience in which knowledge transfer is a key element of the work we do.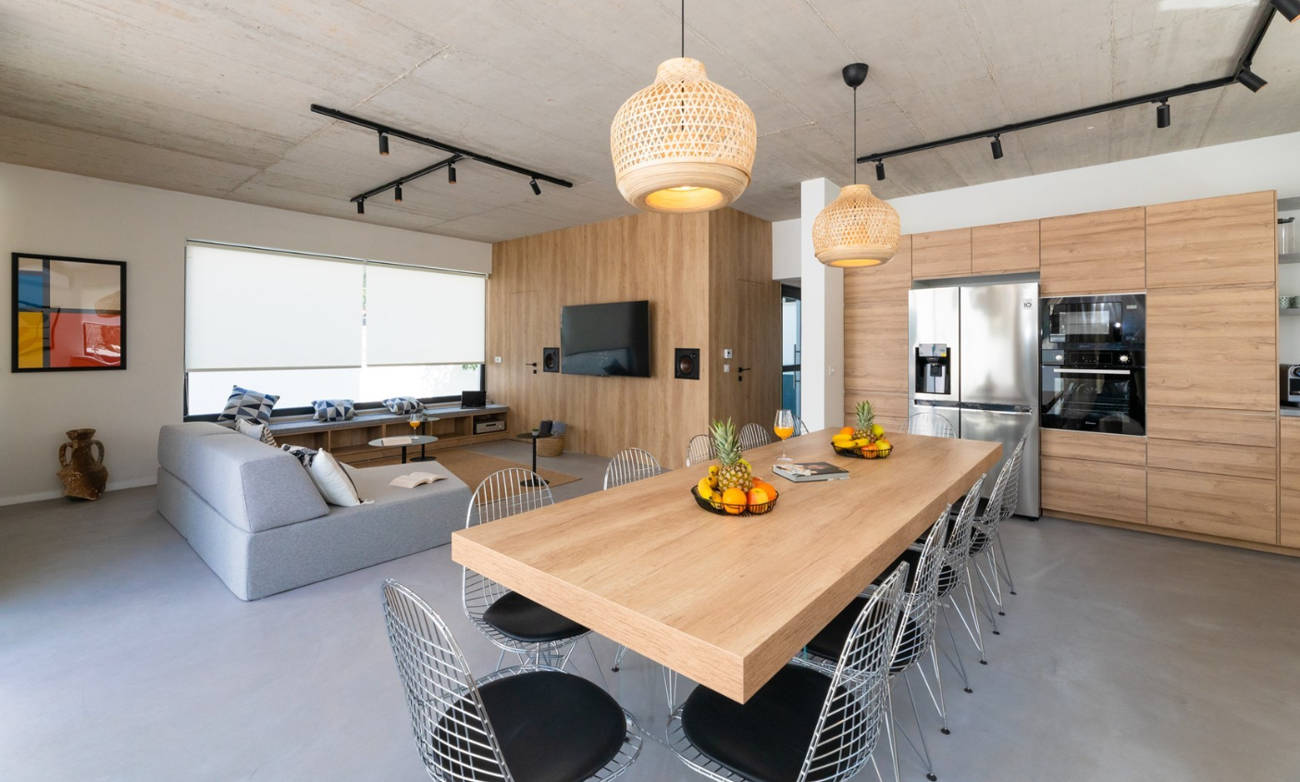 Free technical advice
Our sales team is ready to advise you on all matters relating to our products and application methods. No matter what question you ask, no one can help you better. Professionals who have been and will continue to be fully trained and will provide you with all their experience.
Constant support for the professional
Do you want to become our next applicator and be able to give the best service to your customers? Do you want to buy our products? We will advise you at all times in any situation so that your business takes off definitively.
INNOVATIVE SME with ISO quality
Our investment in R&D&I is impeccable. In this way, in Topciment® we have achieved that our great work is recognised as an INNOVATIVE SME, obtaining the ISO 9001:2015 certificate.
Ask about our micro concrete courses
At Topciment® we have reached the highest level of micro concrete application and we want to pass this on to other applicators who want to become professionals or, if they are already involved in renovating spaces using continuous decorative coatings.
We hold these courses on a regular basis so that our students can update their application techniques and learn about the latest aesthetic trends.
The materials used in our courses belong to the Topciment® range so that the students are familiar with our highly workable products and can achieve, in their subsequent applications on their own, the best results.
We encourage you to ask about our courses and sign up and once you have finished, you will become a demanded applicator in your area.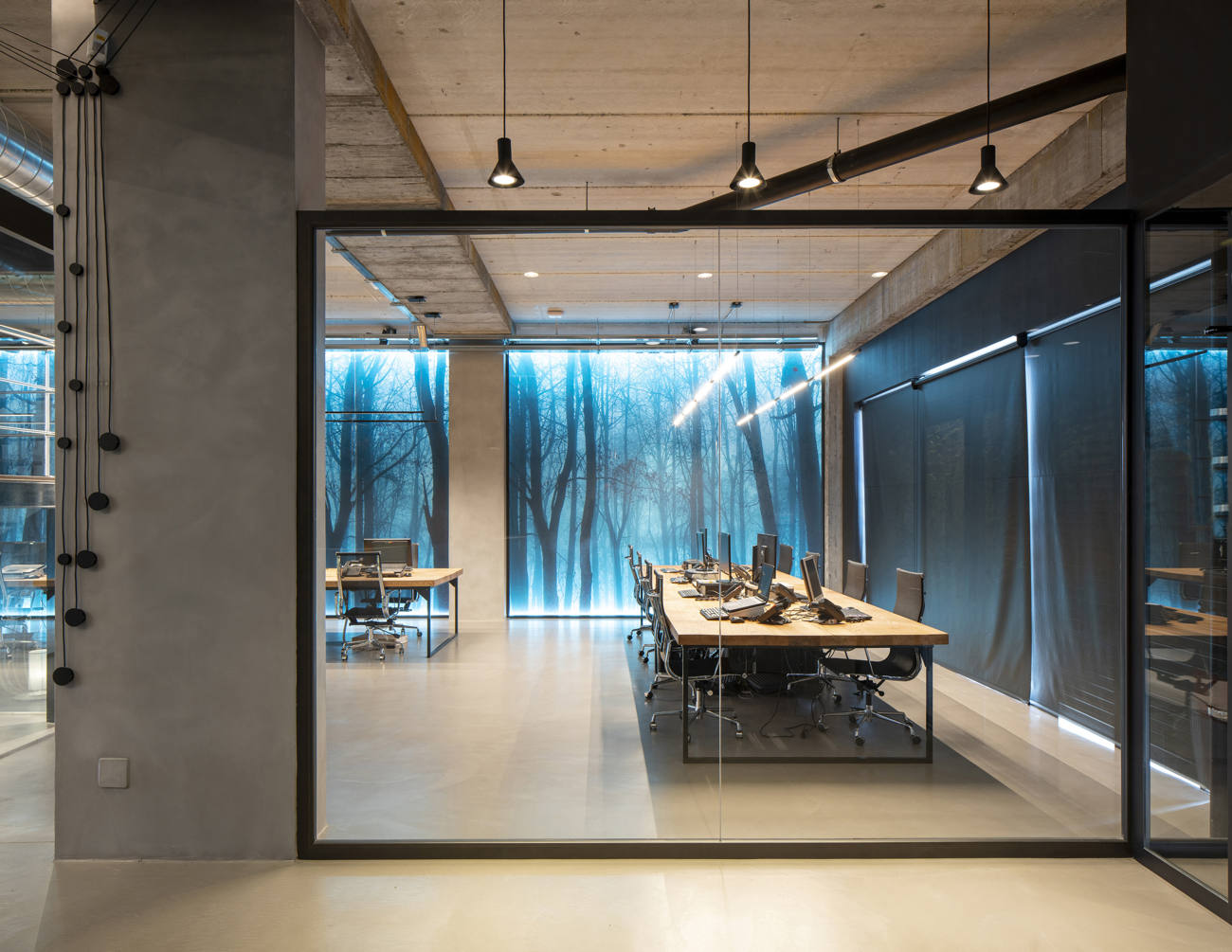 The most affordable price of micro concrete in Ludhiana
In order to know the exact price of micro concrete, or rather of an application, it is best to ask for a quotation.
This is because, on the one hand, there is the price of the product itself and, on the other, the cost of the entire application, so in order to know this amount for sure, we would have to analyse all the factors involved in carrying out a successful renovation.
Beyond the product, it is necessary to study other factors such as how many meters need to be coated, how many applicators will be required to carry out the task, the quality of the product, the distance that the professionals will have to travel to the application site and, very importantly, the condition of the substrate. This is very important because if the surface is not in good condition it will have to be repaired to avoid the appearance of cracks in the future. This will make the final budget more expensive.
However, whatever the circumstances of a renovation, in Topciment® we always guarantee a competitive price for renovations with micro concrete in Ludhiana and surroundings.
Ask for your quotation and be surprised at how our commercial team is able to adjust it as much as possible, adapting to your needs.
Get in touch with yout expert
Do you need advice on how to renovate a space with micro concrete in Ludhiana or how to add our products to your product catalogue? Contact us, a specialist will give you personalised attention.