Micro concrete Mumbai - World-renowned manufacturers and sellers
Born in 2005, in Valencia, Topciment® is a company specialised in micro concrete with the aim of providing effective solutions for the decoration of continuous floors and walls. Every day, we work with the priority of favouring a constant growth of the company, in this way we guarantee a continuous evolution in order to offer high performance products and services.
With time and constant work, we have managed to increase our network of distributors exponentially, positioning ourselves as one of the leading companies in micro concrete at European level and recognised worldwide. We have expanded our presence to more than 59 countries, a list that continues to grow and that allows us to take our micro concrete to cities as important as: Vancouver, Toronto, Sydney, New York, Miami, Los Angeles, most of Asia and most of Europe. Dedication has been a key element in getting us this far, but also the trust placed in us by companies, professionals and clients that we still maintain a strong bond with today.
Some of you may wonder about our method for building trust from the very beginning. We have to admit that it is not an easy task, but if you have proof that validates your professionalism and results, everything becomes much easier. In our case we have ISO 9001:2015 quality recognition, a certificate that has assessed us as excellent manufacturers and that we comply with the most demanding quality measures.
You cannot expect success to come to you by luck or by magic, from here we give an advice, strive and work, this is the only way to become an expert in your field. Another vital factor is to always be on the move, invest and develop your business. We have always strived to be at the cutting edge of technology, which has earned us the title of "Innovative SME", a seal that recognises our innovative approach.
Innovative SME, a seal that values our professional and business trajectory.
Over the years, more and more professionals have come to see us and our products as a safe bet. Profiles of all kinds such as architects, designers, construction companies, interior designers and even private individuals are just a small example of our varied client portfolio.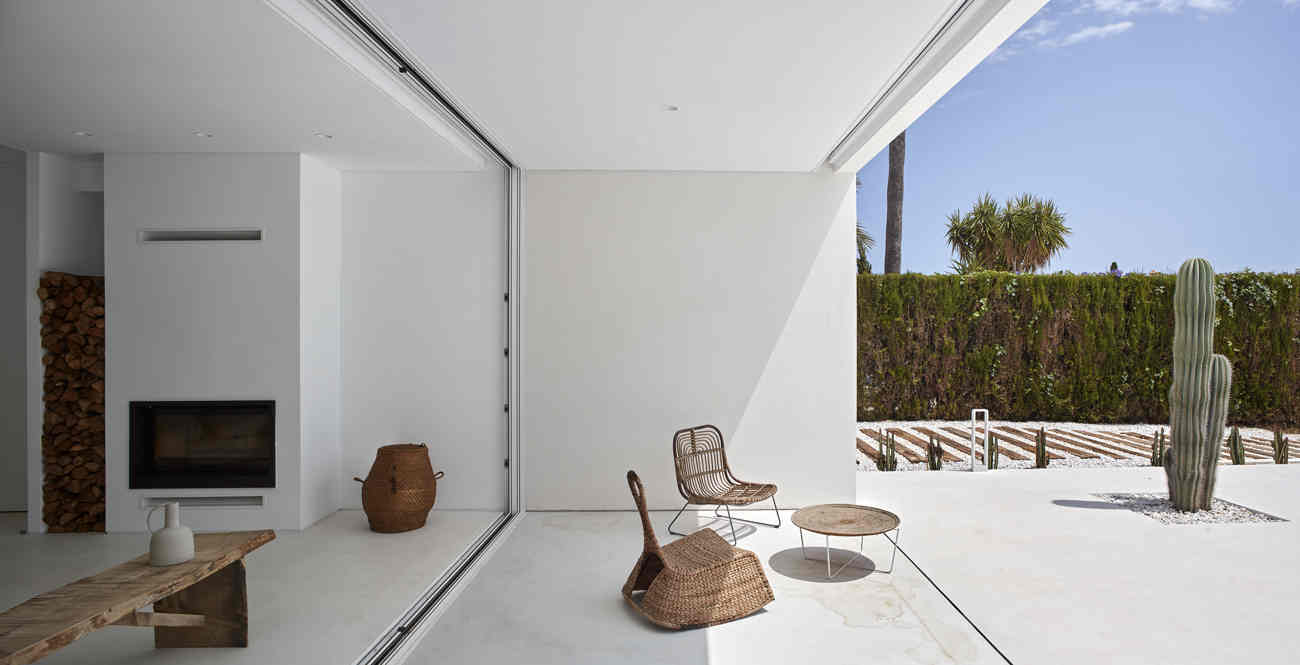 Micro concrete, the successful option for decoration and construction
Ask any professional in the decorative sector about which is, in their opinion, the decorative coating that is being best valued in recent times, with total certainty we are sure that one of the first options, if not the first, will be the micro concrete, and it is not surprising, since more and more experts have found in this material the answer to all their decorative projects or work, providing, in all of them, premium finishes.
Basically it is known that micro concrete is a compound of cement, resins, additives and natural pigments, however, from the simple can arise endless benefits and the properties of this coating differentiate it from the rest.
A decorative coating with a minimum thickness, only 2/3 mm thick layer, and with an admirable adhesion, which makes the material adaptable to any support: stone, concrete, plasterboard, brick, plaster, marble, terrazzo, metal, etc. A coating that is applied directly onto the original substrate, thus avoiding the production of debris.
Its light weight means that it can be applied to any type of surface and the coating does not affect the structure. A characteristic that opens the way for us to be able to work on all kinds of spaces: walls, stairs, floors, terraces, furniture, swimming pools, etc. Such is its versatility that there are no limits for it, and its use has been extended to all kinds of projects: nurseries, restaurants, hotels, offices, residential areas and a long etcetera.
An unparalleled decorative material, which stands out for its aesthetics as well as its outstanding functionality, offering mechanical and chemical resistance that makes it unbreakable in the face of any factor and thus extending the useful life of the surfaces.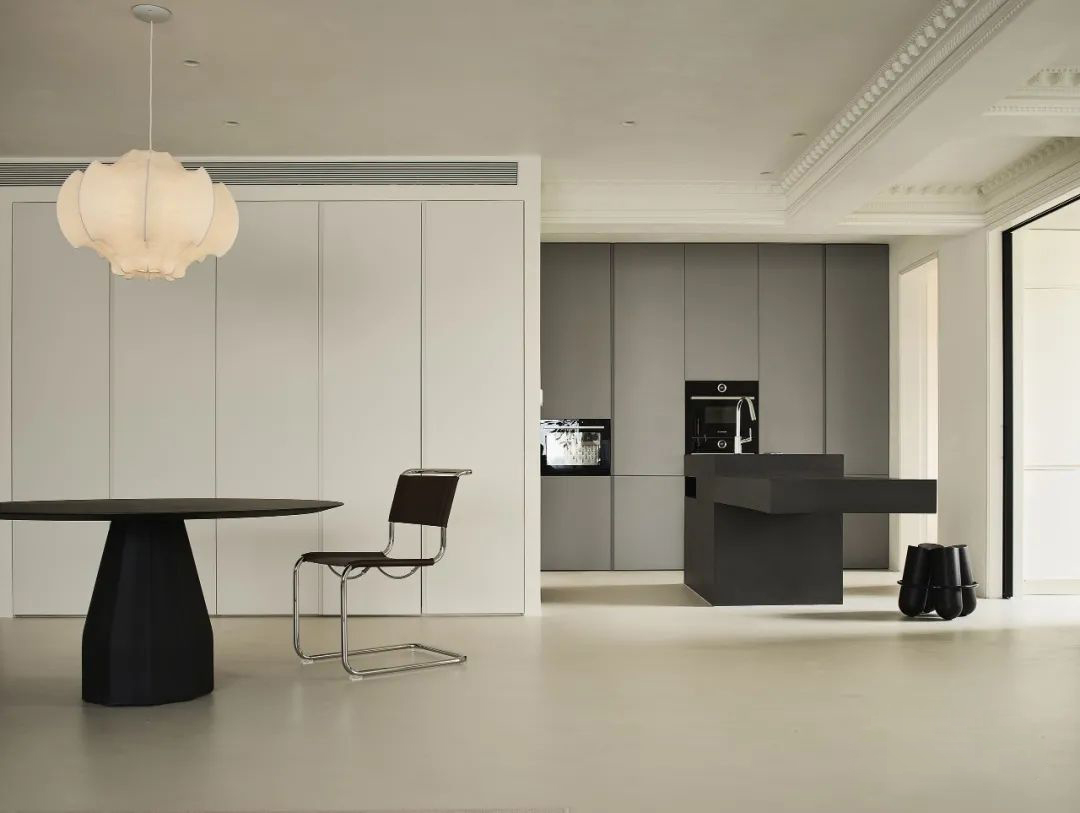 We are micro concrete suppliers in Mumbai: go for quality!
Since we started in 2005 we are dedicated to the development, design and marketing of micro concrete and other decorative coatings, dealing, above all, with specialised companies or professionals who seek to achieve a high performance of their results by betting on us.
We have made a name for ourselves as one of the leading companies in micro concrete at an international level, through continuous effort and experience. In addition to all this, there are those professionals who have decided to trust in our products by becoming Topciment® distributors.
The advantages and opportunities are doubled when collaborating with us, since we grant some resources such as: advertising material, transport aids, training, communication support, etc.
Would you like to become one of our micro concrete sales points in Mumbai? Fill in the form and our experts will provide you with all the information about requirements and doubts about it.
Tradition and innovation with the efficient strengths of micro concrete
As in Mumbai, our micro concrete is a product in which tradition and innovation coexist, preserving the great virtues that define it and give it such a distinguished character, as well as constantly reinventing itself in order to become a more complete covering, at the forefront of the avant-garde.
Micro concrete is undergoing a journey that has turned it into the best alternative for decorating rooms due to its surprising advantages. Experts have seen in this material the answer to all their decorative works, granting successful results. It has generated great satisfaction within the sector thanks to the large number of benefits it guarantees.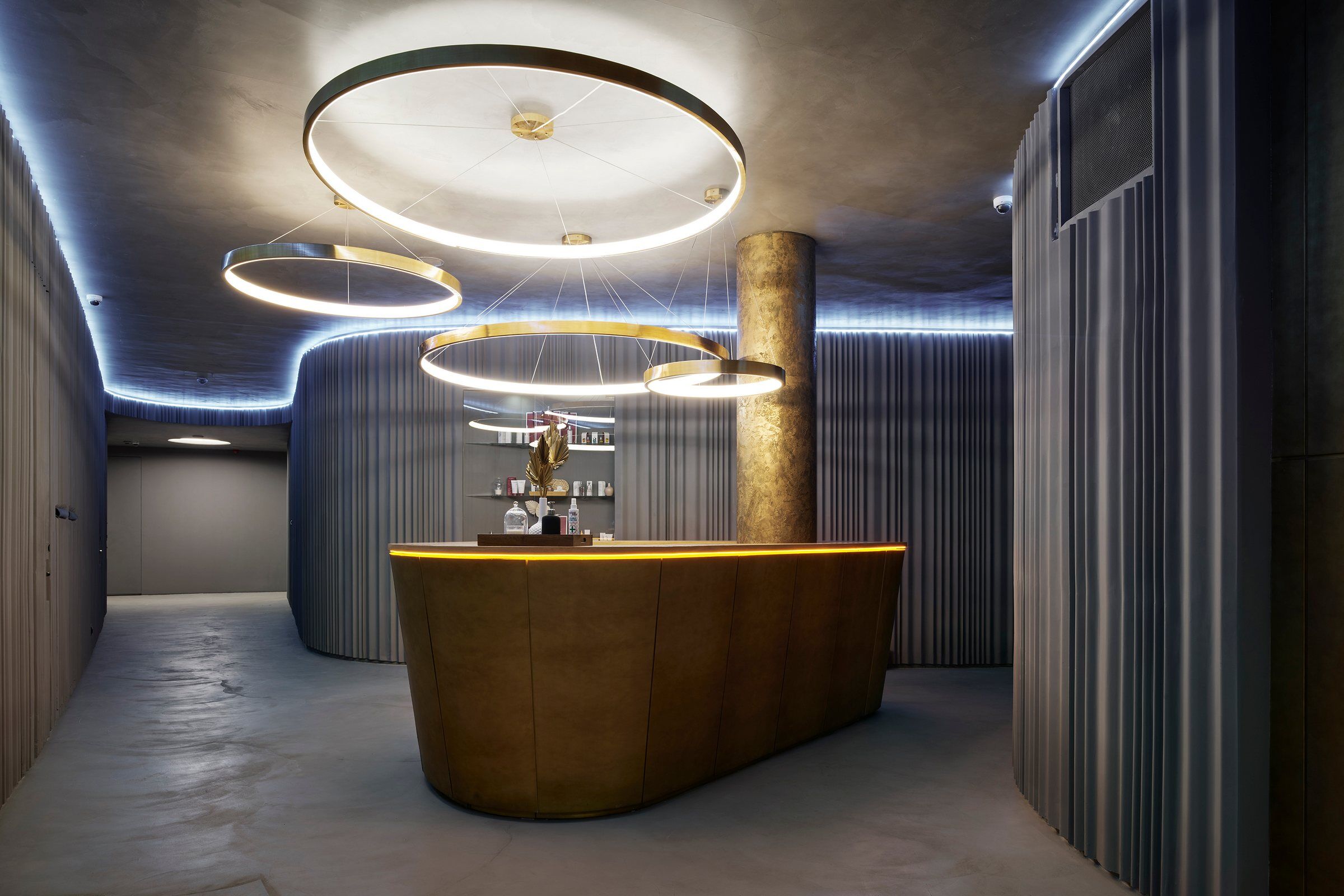 Powerful waterproofing capacity
Having materials that offer full guarantees of moisture resistance is a key element that must be met in a city like Mumbai. Thus, micro concrete is a cladding that by nature offers great strength in the face of humidity. An aspect that is enhanced by the use of varnishes or sealants that make it almost impermeable.
Incomparable resistance
Its characteristic strength is one of its key properties. It offers the ability to protect any surface against traffic, sunlight, temperature change, high pressure, abrasion, stains, scratches and knocks.
Converts surfaces to slip-resistant finishes
Safety is a priority for us. We sell a product that ensures that wherever it is applied it creates safe spaces with non-slip surfaces. A factor that must be taken into account especially in places such as factories, hospitals, residences, nurseries and others, where any fall can be a real danger.
Continuous seamless aesthetics
We guarantee luxurious decorative finishes thanks to our seamless surfaces. Rooms gain aesthetically and hygienically, as dust accumulation is prevented and cleaning is made easier.
Personalisation in detail
Creativity lies in variety. With our micro concrete we work to achieve personalised and tailor-made results for each decorative project, thanks to our wide variety of types and colours.
Renovations without building work
One of the great characteristics why it has become so popular. Due to its high priming it is able to adhere to any support quickly, easily, efficiently and without building work, thus avoiding the generation of debris.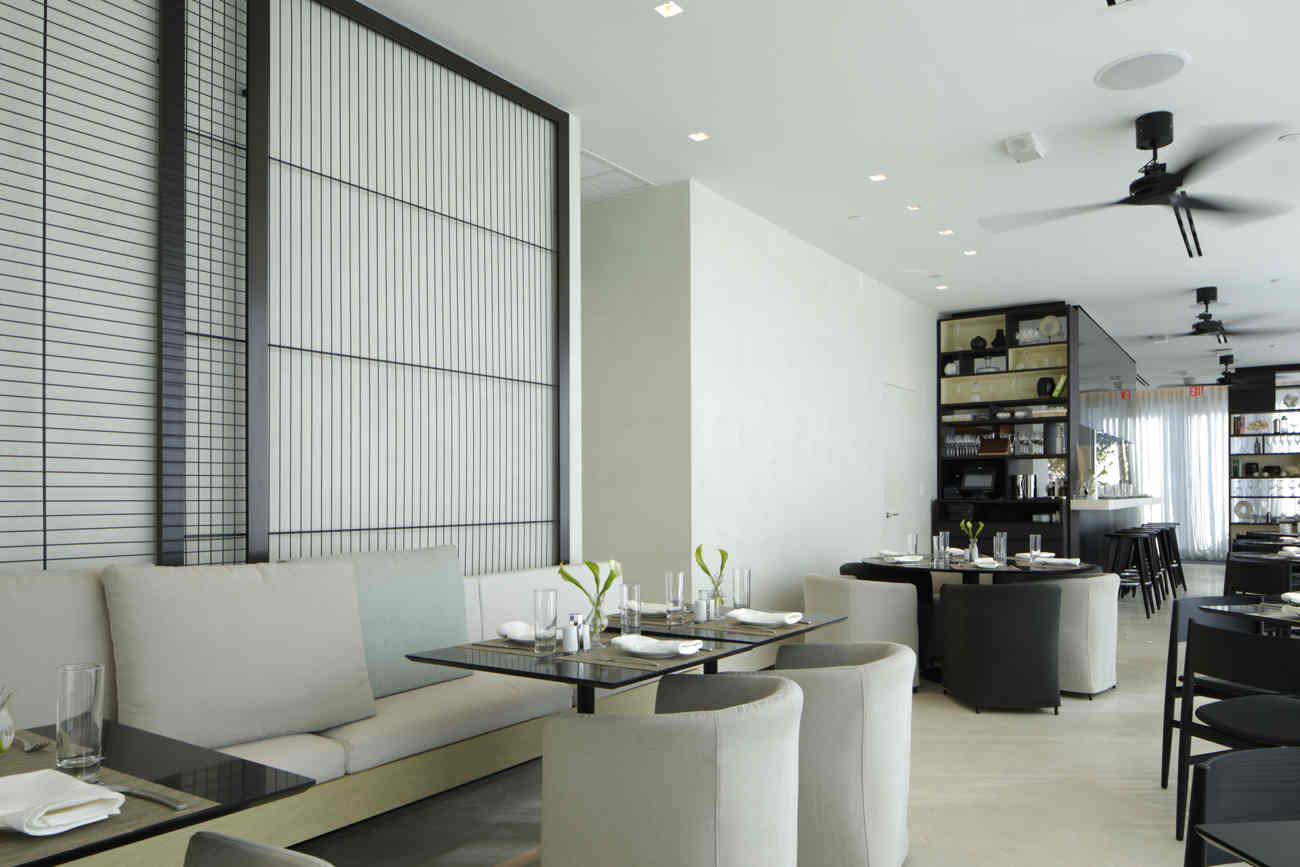 We are recognised micro concrete experts in Mumbai for this
If there is one thing that experience teaches you, it is that there is always room for improvement. Although we are one of the most reputable micro concrete companies in the world, we avoid being satisfied and, therefore, we are continually improving our growth day after day. It is not enough to have a good product, we must make the most of the whole process that surrounds us in order to guarantee the maximum satisfaction of those who collaborate with us.
ISO 9001
Our philosophy is based on the law of maximum effort, we trust and we have proved that this is the best way to obtain results. Our determination to improve day by day has led us to be recognised with the ISO 9001:2015 quality certificate, a seal that values our professionalism as manufacturers of micro concrete.
Technical advice
We are proud of the service we provide to both collaborators and clients, as we offer splendid personalised advice from our team of micro concrete experts, whom you can contact and they will help you with any queries you may have.
Innovative SME
In order to promote our constant evolution, another key aspect to take into account is the investment in R+D+I. Our machinery and facilities are equipped with the latest technology in order to increase the performance of our products as well as their features. A fact that has led us to be named as an Innovative SME, a title that positively recognises our professional and business career.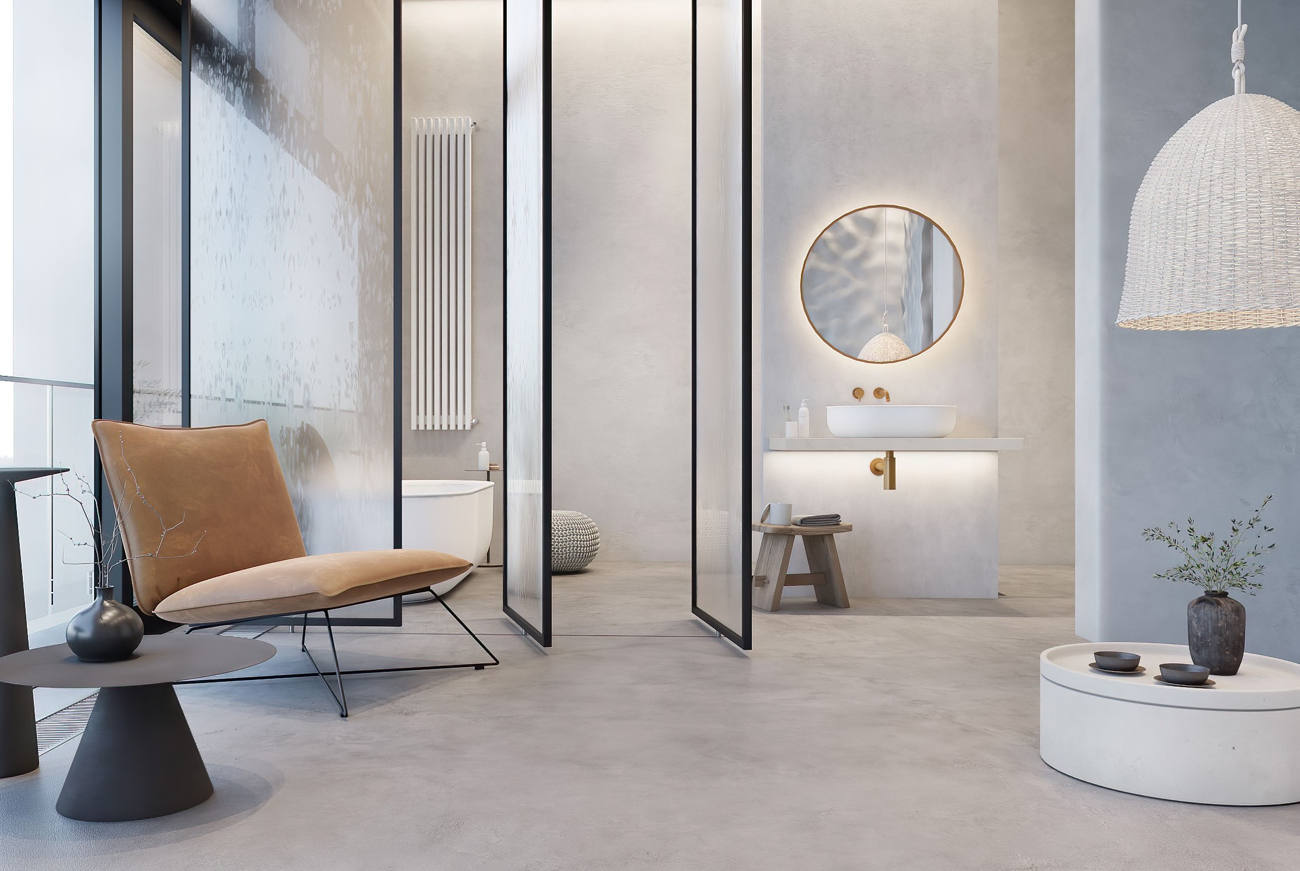 We are masters in the training of micro concrete applicators
Wisdom and experience is something that comes to you when you have been in the same industry for more than 17 years. We bring together a wealth of knowledge that we share through our training for micro concrete professionals in Mumbai. The training is aimed at beginners as well as more advanced practitioners and is tailored to the level of each individual and teaches useful techniques and knowledge.
The trainings are given by experienced micro concrete professionals who know all the latest news in the decorative sector, teaching a wide variety of techniques, knowledge and different tips.
If you are a micro concrete professional and you are interested in finding out more about our training courses, just fill in the form below and we will let you know all the information you need.
Selling high capacity micro-concrete in Mumbai
Thanks to our wide range of micro concretes, we achieve totally personalised results that adapt perfectly to all kinds of situations.
We respond to the needs of each environment thanks to the uniqueness of the finishes. Each line offers very specific characteristics and functionalities that help to achieve the expected results.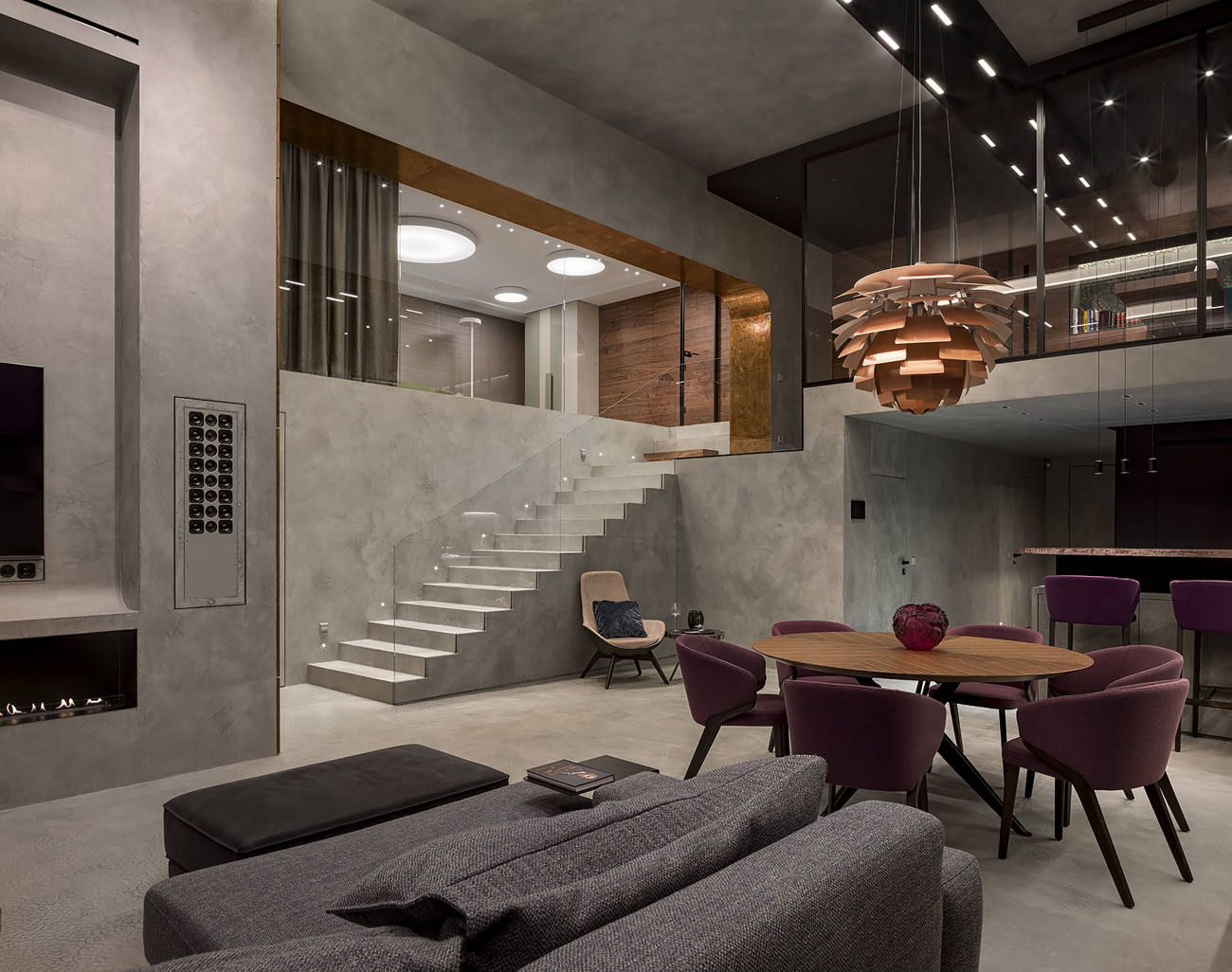 Microbase, micro concrete base for greater resistance
With Microbase, the more traditionally processed cement-based micro concrete preparation is available as a single-component (Evoluttion) and two-component (Sttandard ). This coating gives the surface a more resistant and stable finish, thus increasing its durability. Its use can also be extended to be used as a micro concrete finish, making surfaces more textured and rustic environments. Available in L, XL and XXL granulometry.
Microfino, micro concrete finishing for fine-grained walls
Microfino line, fine-grained micro concrete finish created for wall cladding and non-trafficable areas. This product is available in single-component (Evoluttion) and two-component (Sttandard), as well as in XS, S and M granulometries. It is a decorative coating of great sophistication as well as mechanical and chemical resistance.
Microdeck, micro concrete floor finish for medium-grained floors
Microdeck is the other finishing micro concrete alternative, but in this case dedicated to floors and walkable surfaces. This product is available in both single-component (Evoluttion) and two-component (Sttandard ). A product with great strengths that make it resistant over time, with outstanding resistance to abrasion, pedestrian traffic and slipping. Available in M and L granulometry.
Microstone, the micro concrete for successful outdoor areas
Microstone is the micro concrete that responds to the decoration of outdoor areas through its abrasion resistance as well as its anti-slip finish. A characteristic coating that imitates natural stone, making it blend in perfectly with its surroundings. Product available in L and XL grain sizes.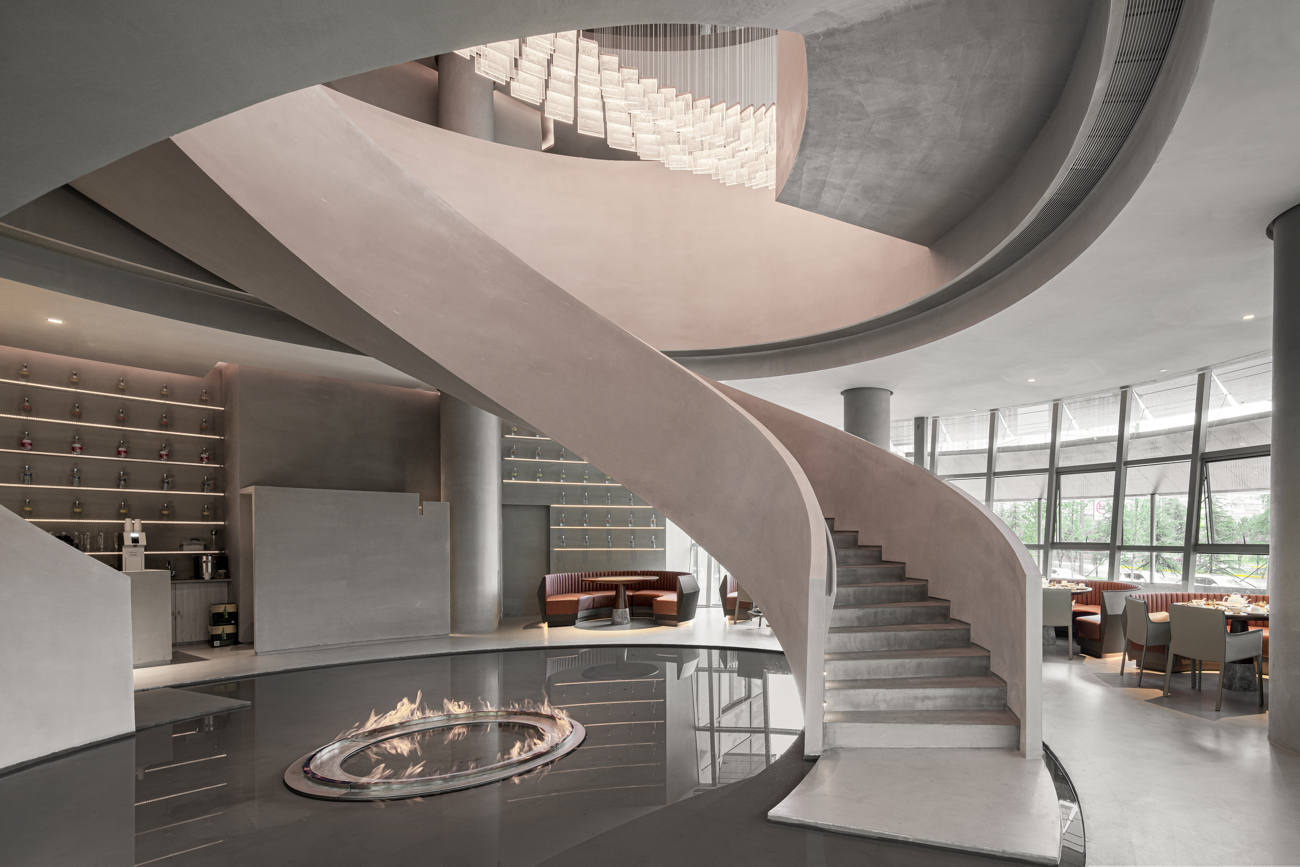 High humidity or water areas? Opt for Atlanttic Aquaciment®.
Atlanttic Aquaciment® line, the micro concrete designed for decoration in environments with water or high humidity. It is waterproof and non-slip, properties that are enhanced when it comes into contact with water, thanks to its innovative formula.
It achieves elegant rooms with an out-of-the-ordinary aesthetic. Its infinite and soft light-toned finishes are all that is necessary to create a distinguished ambience. Line available in XL and XXL.
Industtrial, micro concrete epoxy for indoor floors
Are you looking for hard-wearing indoor floor finishes? In that case, trust in our line of micro concrete made of epoxy resin and aggregates, Industtrial. A product capable of creating floors resistant to abrasion, pedestrian traffic and high pressures, such as machinery or heavy goods.
A highly versatile product, available in 16 different colours and 4 granulometries: Industtrial XL, Industtrial Base, Industtrial Medium and Industtrial Smooth.
Quartz effect, easy and quick to install micro concrete
ready-to-use micro concrete with easy workability, Efectto Quartz. Product free of cements that could cause future problems such as cracks or shrinkage in the substrate. It is the ideal coating to work on houses already inhabited due to its quick installation.
New eco line with Natture, micro concrete base lime.
micro concrete eco-friendly! Natture is our lime-based decorative coating created to create attractive environments reminiscent of the old tadelakt coating, but with the advantage of having improved mechanical and chemical resistance. You can purchase this product in different grain sizes in S, M, L and XL.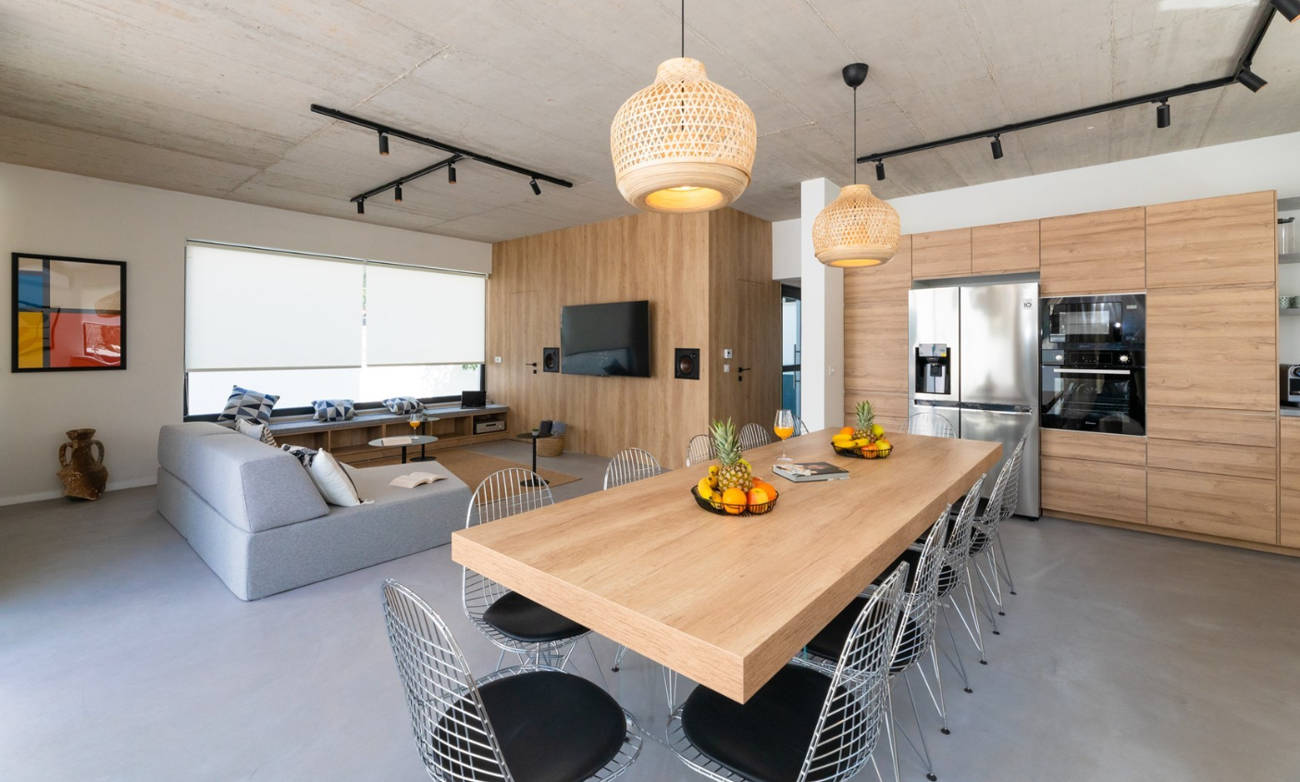 Play it safe! Micro-concrete pavements in Mumbai
Micro concrete is a marvellous product that can be applied on all types of surfaces, outdoor, indoor, non-trafficable and trafficable. When it comes to flooring, this continuous coating guarantees resistant finishes and an unusually distinguished aesthetic. Its creativity knows no limits. It can be used to create micro-concrete flooring in industrial, modern, rustic, minimalist, etc. styles. Renovations are extremely easy and quick, and it achieves surfaces that do not crack or fissure and are resistant to traffic as well as to slipping.
Looking for excellence? We have the product you need
Being specialists in micro concrete does not mean that we cannot be specialists in other areas. We try to limit ourselves as little as possible in order to have a wide range of products and thus to ensure that our results are detailed and tailor-made.
Printed concrete, a recognised coating
Printed concrete, a decorative and construction coating made of binder, water, additives and aggregates, is considered to be one of the most valued decorative materials in the industry. Its potential arises both from its resistant and durable functionality, as well as its aesthetics, which allows us to obtain varied results with different designs and textures, and imitating other materials such as: wood, cobblestones, brick, slate, cement and tiles.
We go for the Mettal effect! Classic Mettal paint and Pure Mettal coating
We show you our range of products with metallic effect finishes, Pure Mettal and Classic Mettal. Products that give surfaces a special shine, making them look more special and different from the rest.
For those who love vintage, there is also the possibility to apply our Mettal Activator, a rust activator to give surfaces a distinguished rust effect.
Unique results with the Elitte metallic glaze range
Elitte's range of metallic glazes, applicable for interior, exterior, trafficable and non-trafficable surfaces. Our products with which you can achieve exciting finishes in both metallic effect (Glaze) and glitter (Glitter).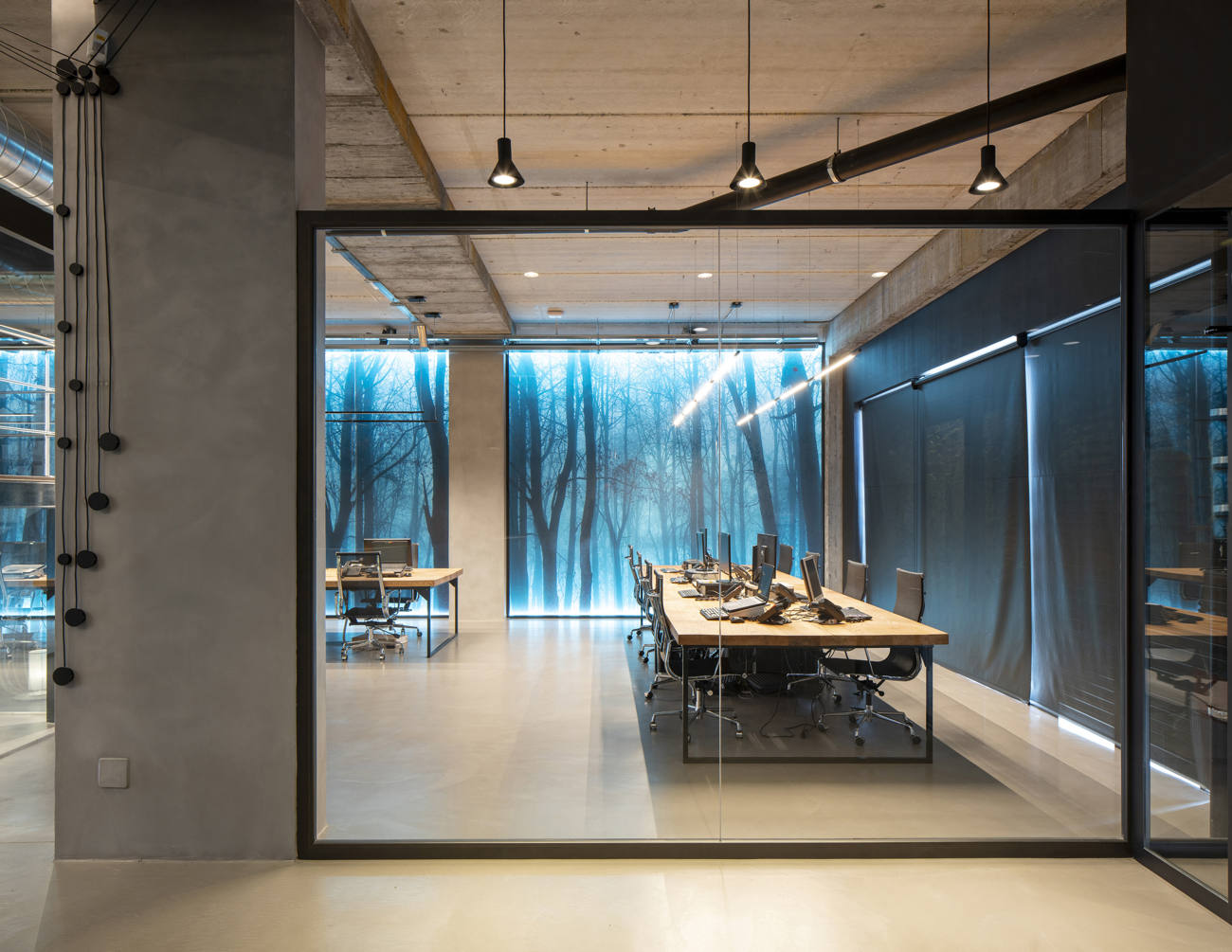 Decorate your bathrooms and kitchen with Emottion, tile paint
Emottion is the tile paint without primer and fast drying, between 2-3 hours. A product with which you can renovate your rooms quickly and effectively. It is resistant to UV rays, running water, stains and scratches, characteristics that allow it to be applied both indoors and outdoors.
Although it is intended for use on tiles, it has been proven to work equally well on metal, wood, plaster, cement, plasterboard and many more. It is available in 10 different colours.
With micro concrete all areas gain
In the micro concrete we find a superior coating. It offers a wide range of aesthetic possibilities of great reliability in terms of strength. It is the ideal ally for the modernisation of our spaces, regardless of whether the surface is vertical or horizontal, exterior or interior.
Micro concrete bathrooms
One of the rooms in which the benefits of micro concrete are best appreciated. It offers us a very fast installation and a greater simplicity in its cleaning. Its resistance to humidity, as well as to steam and running water, make it the ideal product for this type of space.
Micro concrete pools
Very similar to bathrooms, its properties of resistance to humidity give it that character that makes it the most suitable decorative covering for this type of area. Not to mention its aesthetics, which guarantees the creation of exclusive spaces of great visual beauty with its continuous effect.
Micro concrete stairs
Micro concrete has the ability to create architectural structures such as staircases in a home or other environment. A decorative component of great value with which to create modern and lasting atmospheres.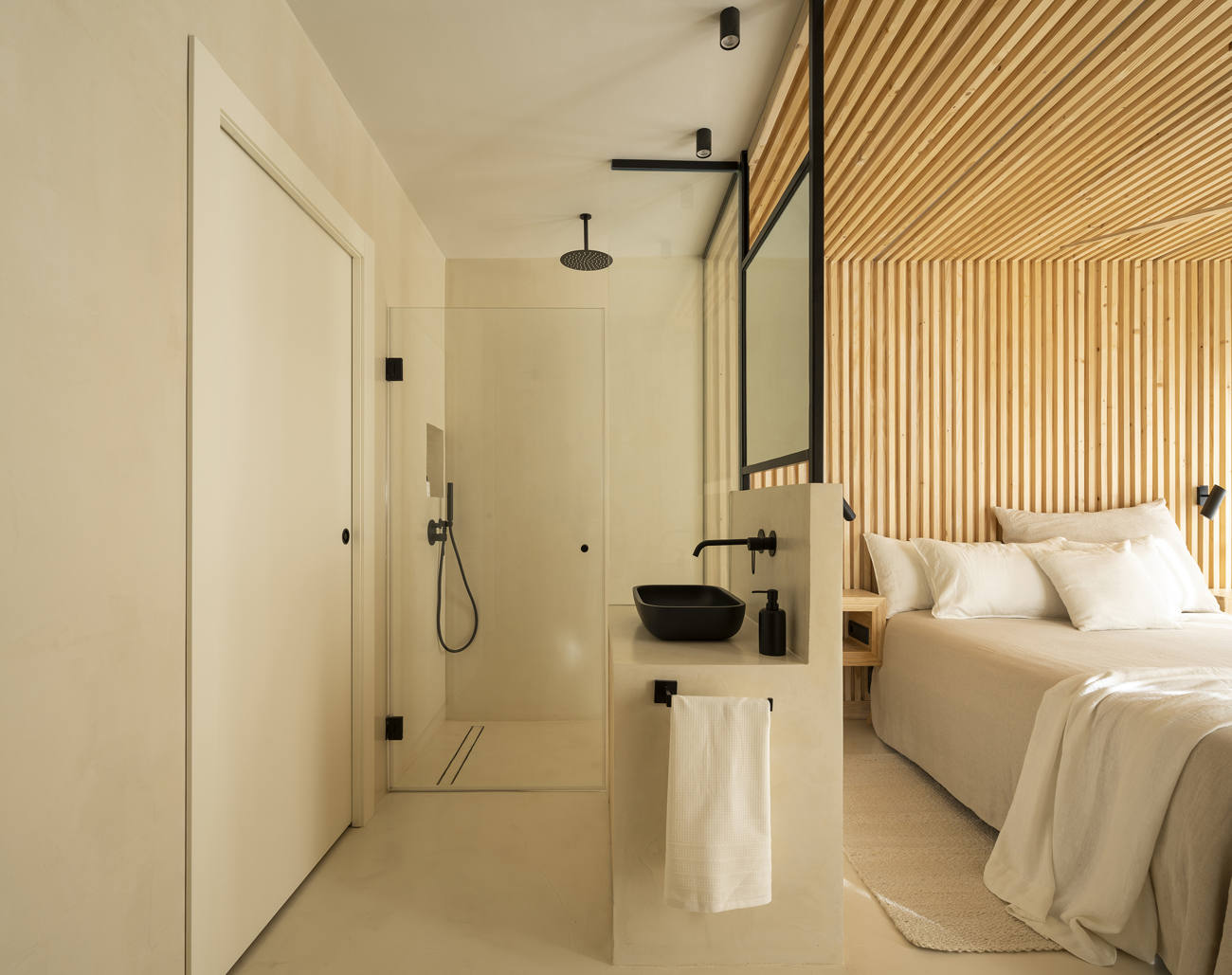 No more doubts! Trust your project to us
Why stand still and not know whether to take the step to start your decorative project. With us we make sure that once you decide to go ahead with us, your doubts are dispelled and you simply enjoy the company of one of the most recognised companies in micro concrete worldwide.
Tell us what your aspirations and goals are, what you are looking to achieve, as well as your concerns, our experts will listen to you with special attention and will take care of establishing the most effective route, tailor-made for you. Fill in the questionnaire below and one of our professionals will contact you.