Micro concrete in Pune - Your trusted enterprise in Maharashtra
To be different from the rest, the main thing is to show it. And we can do it. We started our work in 2005 in a humble way in our facilities in Valencia (Spain), which we still maintain today as our headquarters. Like every beginning, it was not easy, but it was clear to us that we would achieve great success thanks to our differentiating component.
And the fact is that, to succeed in something, it is not enough just to dedicate time and effort to it. You have to stand out. Something we do perfectly at Topciment®. If we stand out, it is because we have a series of added values that the rest do not have. We use the avant-garde as the main component in the design and production of each of our micro concrete. We are fully aware that success can only be achieved by being constantly updated, being restless, enjoying the journey. A constant search for trends and adaptation to small changes. Hence our first reason why we are different: we offer the solutions that others cannot offer you, those adapted to you, designed precisely to respond to what you are looking for.
We care about our public and our users and the trust they place in us every day by choosing us is the main reason why we have reached where we are. They choose us and we, for our part, continue to give them the best. We know what they think, we know their ideas and, based on that, we dedicate ourselves to give shape to them. To make them tangible. Nothing is a coincidence, everything is a set of positive things that feed each other.
An incalculable number of countries already choose us to distribute our products. China, Japan, the United States and many other world powers. We started in Spain, we expanded little by little throughout the peninsula and our islands and, right now, we are in the vast majority of countries in the world. And how happy we are to show it off with pride.
We are your choice of micro concrete in Pune. Our materials are 100% based on our own manufacturing, we use the most absolute in the whole process and also in its distribution. And if all this is not enough, we have a team of expert technicians to guide you through the entire process, those with the most advanced knowledge and willing to give you personalized and quality advice. A winning combo for which you will choose us as your trusted company.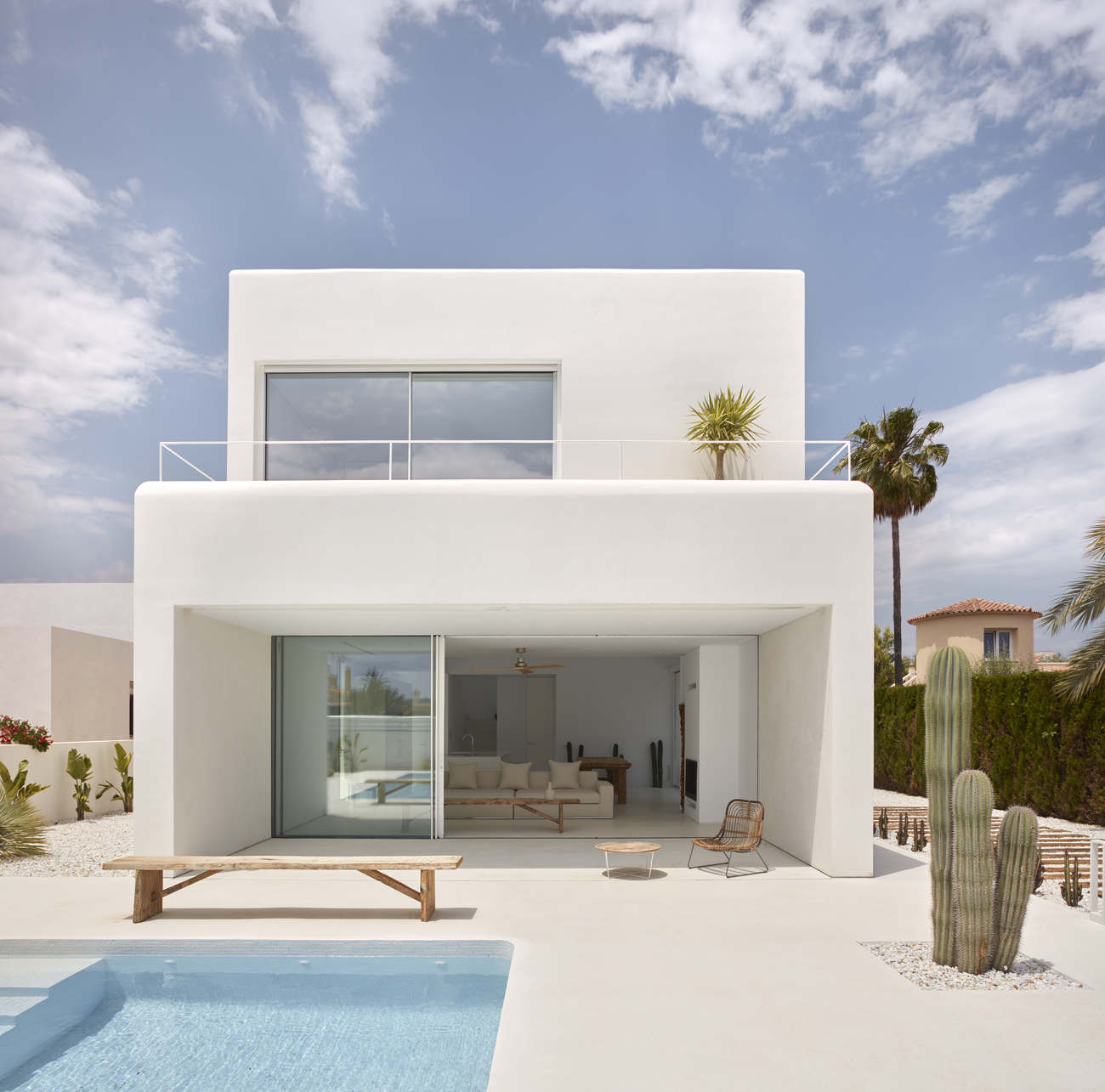 Our micro concrete is quality assurance among renovation professionals
If you are wondering exactly why it is a trend and why it is the great choice of construction and decoration professionals is because you probably still do not know the amount of benefits, advantages and peculiarities it has to offer. Interior designers, engineers, decorators, designers of spaces and a long etcetera of professionals choose our micro concrete in Pune because it optimizes their renovation projects, enhances the qualities of any type of space and, in addition, obtains results with an incalculable decorative value that is maintained over time, even decades.
A series of aspects to take into account that make it the great favorite in all types of reforms, because its versatility also allows it to be installed on any type of support, adhering to perfection regardless of the nature of it. And without works. It is completely incredible to see a room completely transformed without having raised a speck of dust, easily, quickly and cleanly. How is all this possible? With a formulation of scandal, unique in its kind, which absorbs all the good of a purely industrial material while achieving the most special decorative finishes, starring the absence of joints and the creation of continuity in walls and floors. A luxury that enhances the best of each of the spaces.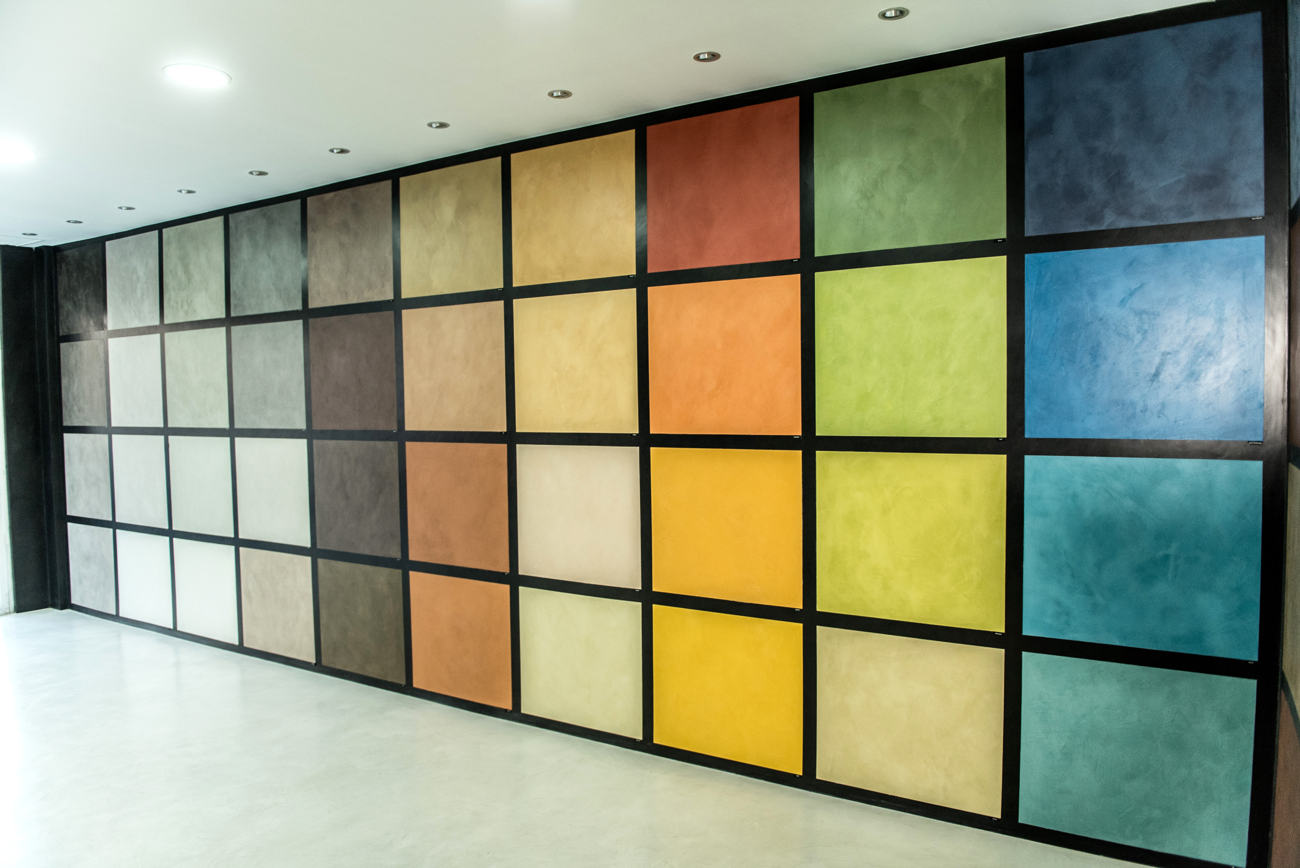 Waterproof, ultra-resistant & more: that's our micro concrete in Pune
Properties that leave no one indifferent, and no wonder. Because it is able to respond to all possible needs that arise after the implementation of a decorative renovation. Our micro concrete in Pune is the material of professionals, but also of individuals, because it facilitates the entire process of reforms and obtains beautiful results that are able to be maintained over time, forgetting to carry out special or crazy care. Its hardness and resistance derives in an endless number of other benefits capable of surprising you.
Anti-cracking
If there is one thing that makes it stand out from the rest, it is its extremely high hardness. An industrial component perfectly ready to be installed on non-trafficked surfaces, such as those that are constantly frequented. In any case, it is able to remain intact to impacts or blows, not to show even the slightest scratch or damage to abrasion and not to crack or fissure, being punished, exposed or especially used. It is a super material capable of acting as a shield on any surface.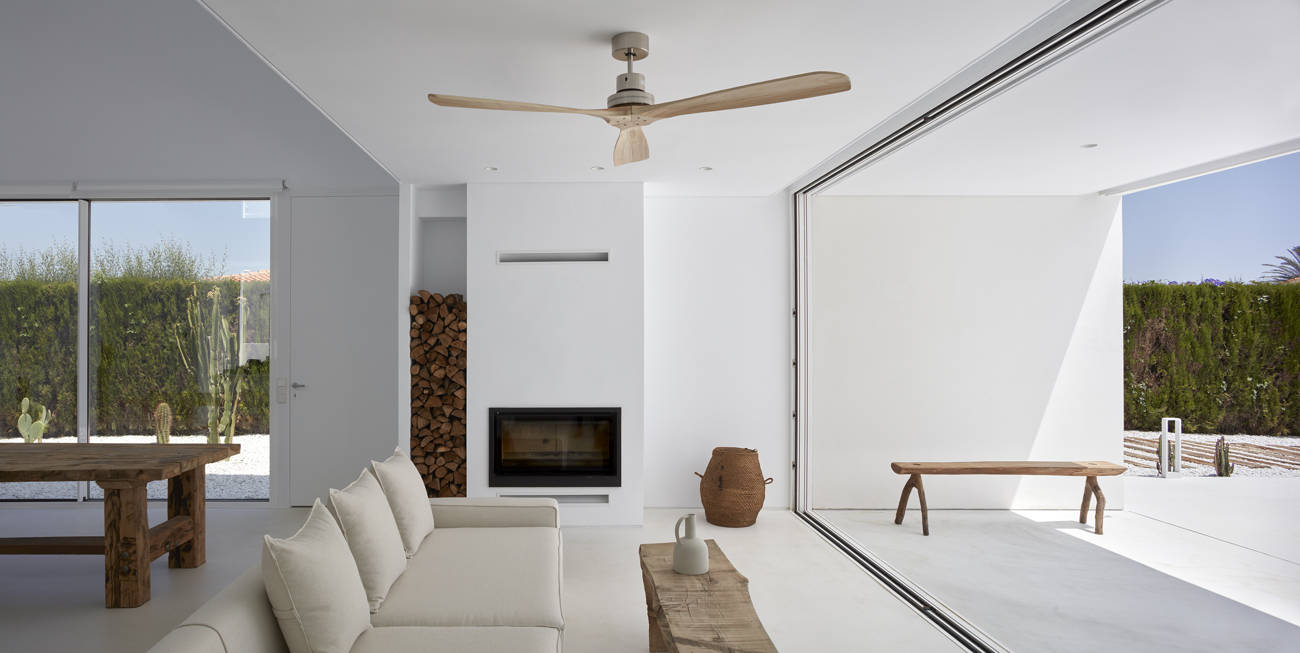 Impermeable to water
In a natural way, it avoids the filtration of water into its interior. It is interesting its application on those supports whose tendency is to be near or in constant contact with water. In the same way, any liquid spilled on it, goes unnoticed and does not alter any of its functional or aesthetic properties.
3 mm maximum on any surface
We may imagine that because it is hard and strong, its application layer has to be extremely thick, but with our micro concrete, everything is easier. A minimum thickness layer of between 1 mm minimum and 3 mm maximum is more than enough to ensure maximum adhesion to the substrate, without reducing the spatial dimensions of the room to be covered. And the best thing is: without building work, without the need to lift the existing material. It is applied directly, left to dry and ready.
A total adherence characterized by its hold, stability and fixation. It is compatible with all types of materials, both indoors and outdoors. Any project, however different or peculiar it may be, matches perfectly with our coating.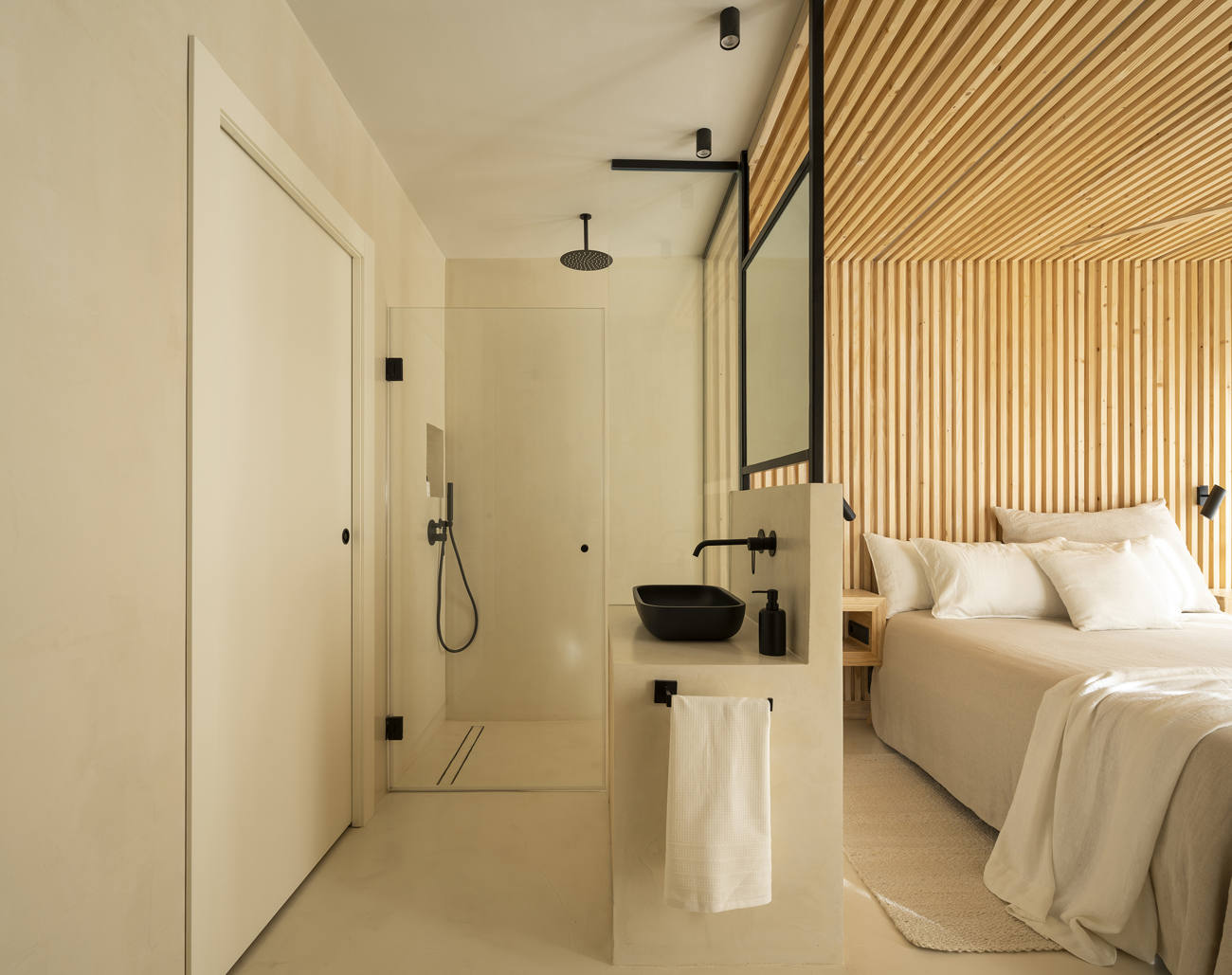 Creates spatial continuity
And this enhances the properties of the spaces. Continuity eliminates the existence of interruption lines to create absolutely smooth floors and walls. Those that, when observed, transmit visual harmony, comfort, a very pleasant sensation. The absence of small gaps between surfaces has only advantages: to begin with, it enhances the feeling of spaciousness and this, in turn, gives greater luminosity. Spaces appear larger and brighter, which makes them more attractive. Cleaning is carried out in a single pass, with no need to waste time or stop in the small gaps that previously existed. In-depth hygiene for quicker, simpler, easier and faster cleaning.
Unique and original: fully customizable
Cement is not only gray, at least with our micro concrete. It allows to give surfaces a unique character, where it is possible to choose what will be its final finish. Rougher textures that pursue rustic styles, those finer and silkier for a minimalist or modern effect and a color palette with shades from the lightest to the darkest, achieving different aesthetic effects and completely variable, different, exclusive styles.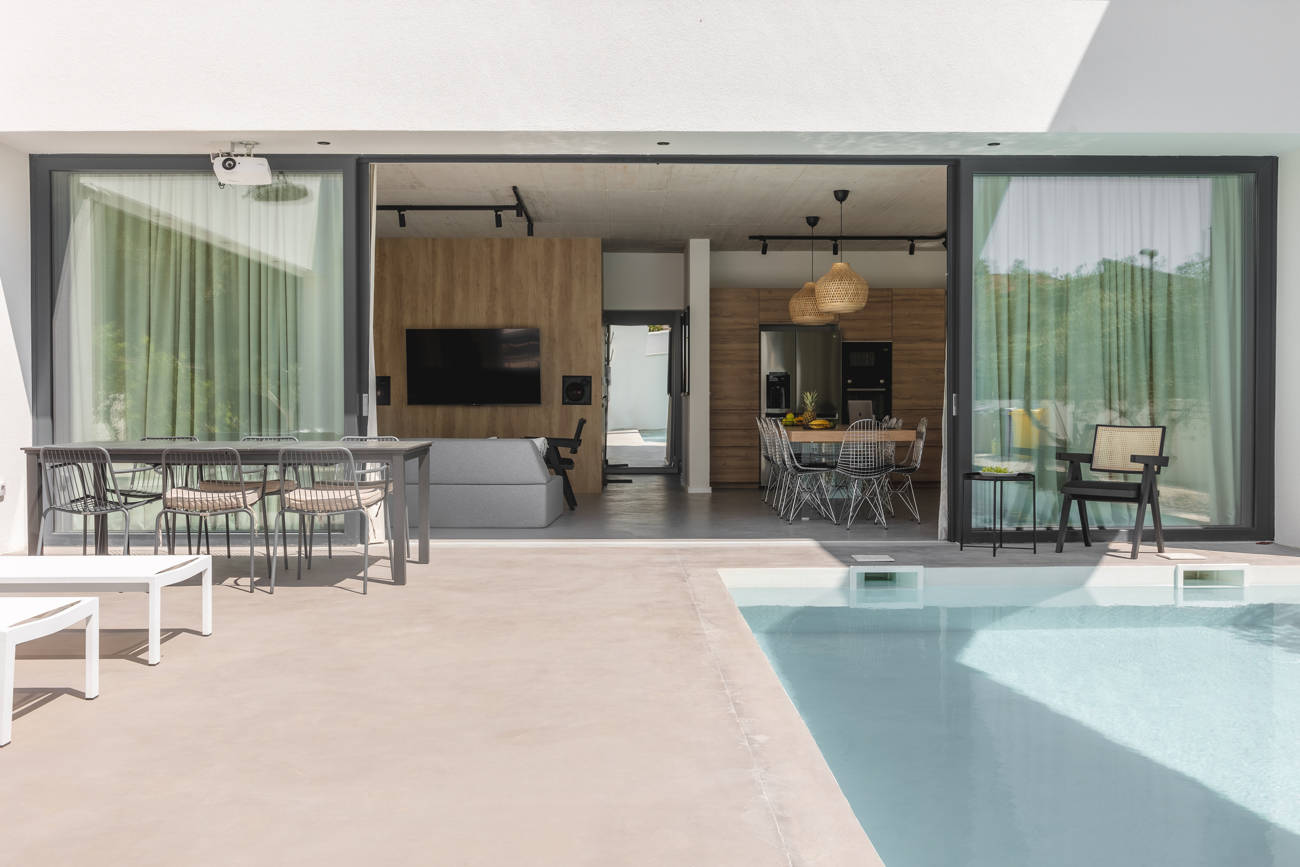 Distinctive features about us why you will choose our micro concrete in Pune
We are what you are looking for, and we have no doubt about that. We know this because we are going to give you the best micro concrete in Pune, thanks to which you are going to get the most brilliant results and because we are your reliable team to solve any doubt or question. All this commitment and dedication has resulted in obtaining some recognitions that put in value all that we are, all that we affirm. We have much more than what others are able to give you.
Free and personalized treatment
We guarantee it. We have a team of expert technicians fully qualified in the field, at your complete disposal.
Quality of our products recognized
Thanks to the ISO 9001:2015 certificate that guarantees the quality of all our materials, which have been subjected to exhaustive and rigorous controls.
Commitment to innovation
From the beginning, an investment in R+D+I in each and every one of our processes thanks to which we have achieved the seal of INNOVATIVE SME.
Our micro concrete in Pune for trendy decorative flooring & walls
An exclusive transformation, a decorative renovation like no other. This is how renovations are perceived with our micro concrete in Pune. In a much easier, faster and cleaner way than a conventional reform and converting any space with an atmosphere and environment endowed with magic, whose connotations are of comfort and harmony.
Coating the walls and floors both indoors and outdoors, is the best option when we talk about changing the air of your rooms. Enhanced and improved in all aspects and with a special and distinctive character.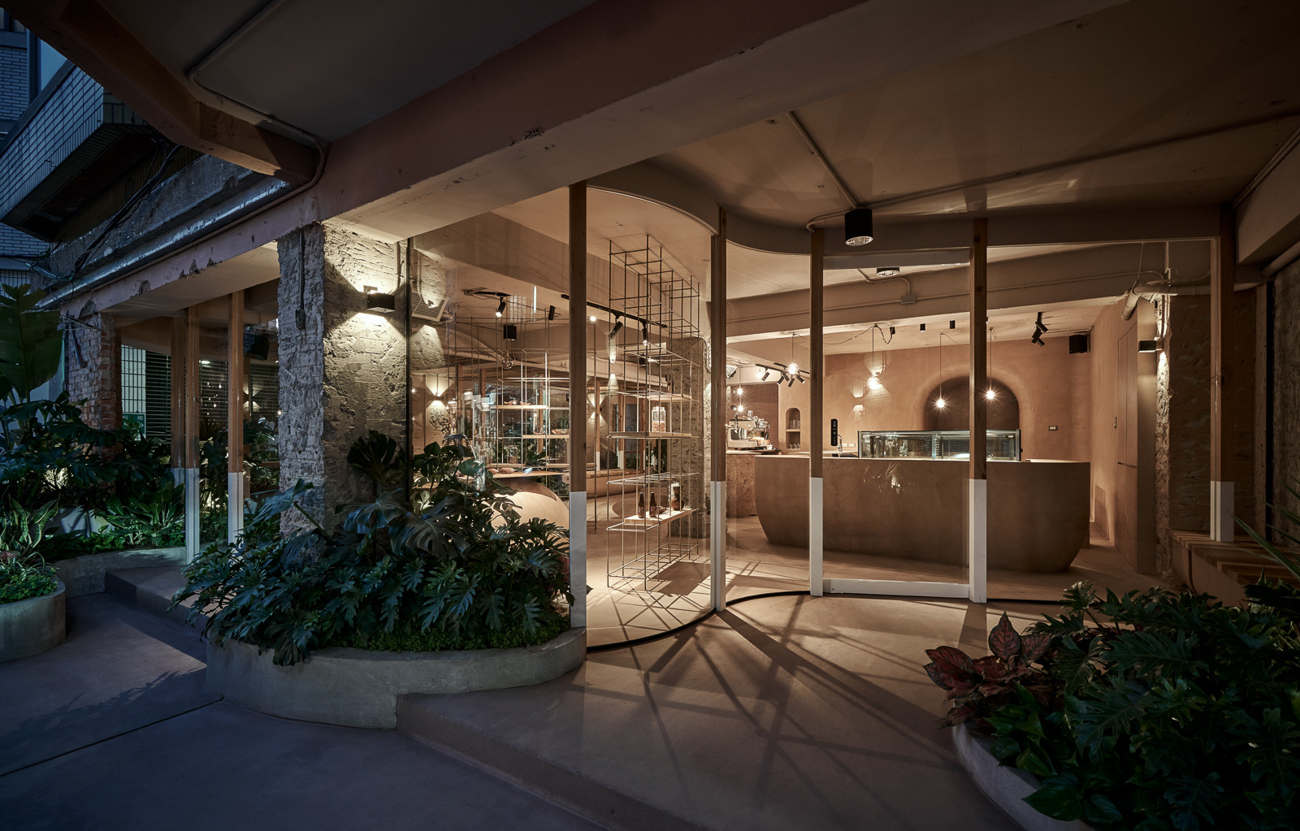 On horizontal surfaces, a world of properties
In flooring, there is no better option. You can't imagine how many benefits it has on the busiest indoor or outdoor surfaces. Those that, regardless of being part of a house, industrial building, store, hotel or restaurant, are the most frequented of all the rest. The most exposed, punished, damaged and also the most used by a traffic of people, vehicles and even objects.
Hence the importance of maintaining them like no other. And how easy it is to achieve it with our micro concrete. The first and most important thing in flooring: the creation of anti-slip surfaces. Those that become pure safety and peace of mind for their tenants. A customizable texture that, by choosing it as medium-thick, enhances the non-slip character and provides them with an essential property when talking about floors. Indoors or outdoors, water does not seep through. Neither rain nor the spillage of any type of liquid substance can penetrate into its interior or alter its character or characteristics in the slightest. Neither can exposure to the sun or other expert factors. Floors specially prepared to be walked on and used by an infinite number of people and vehicles, without knocks, impacts, or the slightest existence of damage caused by abrasion. Smooth, fine floors that do not crack or fissure with the passage of time. Beautiful, endowed with an aesthetic value like never before. And, more hygienic. Potentially improved, faster, one-pass cleaning. There's no reason not to choose it, it's so good, it's unbeatable in its entirety.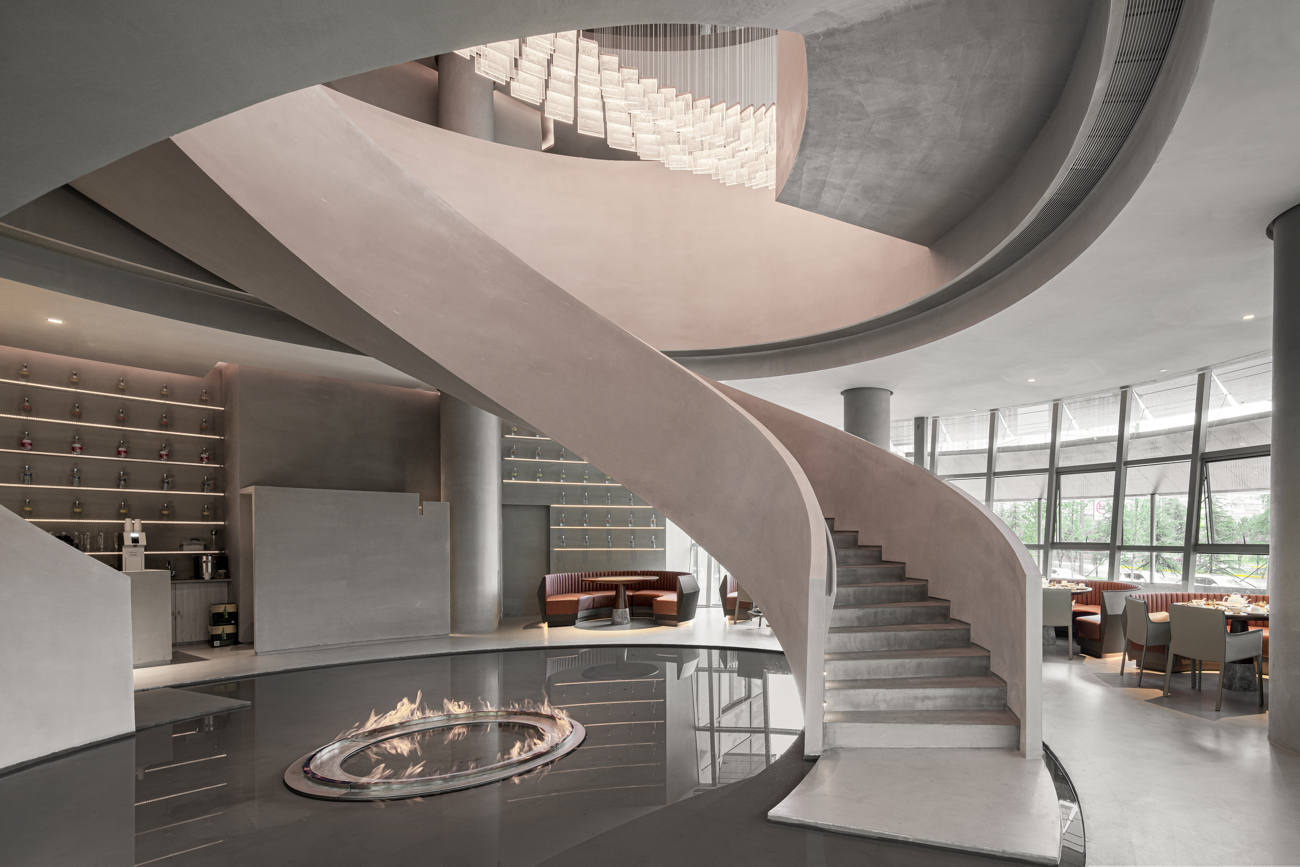 On vertical surfaces, a particular character
Coating walls with our micro concrete means to stop seeing them as just another surface of any home or commercial premises, indoors or outdoors. It means giving them a distinctive, special and unique character. Reaching and perceiving directly the smoothest, silkiest and finest textures, giving the coated rooms an authentic character of elegance, providing a continuity that derives in beauty and ensuring a flawless maintenance, even in very exposed spaces.
Interiors endowed with a superior spaciousness and a luminosity whose connotations are of pleasure, of enjoyment. The interiors, maximally protected against ultraviolet rays, rains, winds and any other meteorological inclemency. Without deteriorating, without fading. What a great feeling it is to know that no matter what external factor you encounter, the surfaces are always just as beautiful and just as well protected. Because that is our decorative solution without joints, capable of bringing out the maximum splendor of any surface on which it is installed.
Take our micro concrete in Pune to the top as one of our official partners
Our many years of professional experience make us experts. We are present in most countries of the world and are chosen for the high quality of our materials and the performance of the services we offer. We are getting bigger, bigger and stronger. That's why we are currently looking for official micro concrete in Pune distributors. Take our products to the top, marketing only quality solutions and get involved in the wonderful feeling of experiencing how your customers congratulate you for your results.
Genuine quality with Topciment® as a true guarantee of success. If you are interested in being part of a new and exciting professional challenge, do not hesitate to write our form.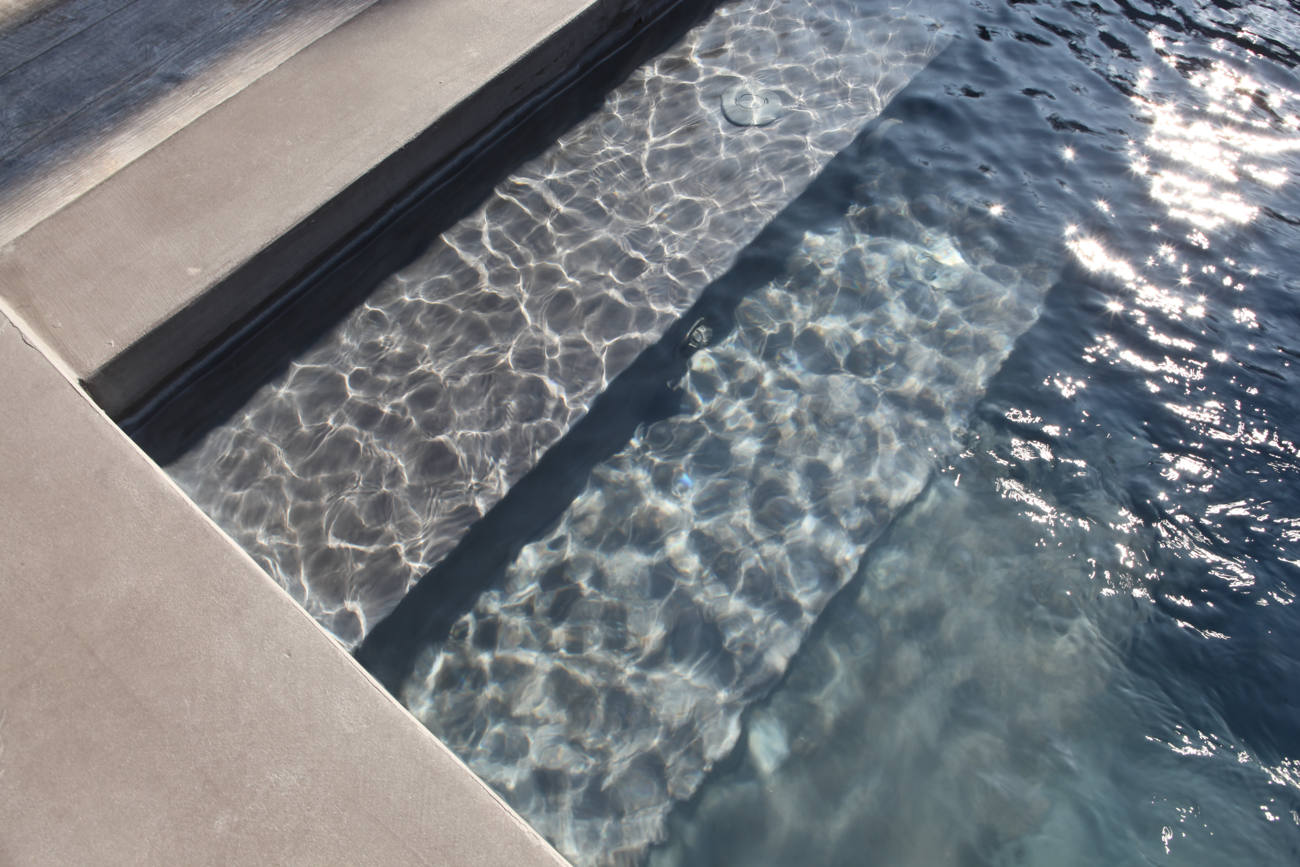 Products Topciment®: the multi-version micro concrete in Pune
Our formulation is unique and our techniques are the most advanced and technological. From a base designed from our most updated knowledge and with the most exclusive machinery, we have developed a range of micro concrete in Pune that responds to each of the present needs. Whatever project you have in mind, you can carry it out with our products: they are designed for you.
Microbase, substrate preparation
A multi-purpose product because of its ability to be used in two completely different applications. Its most common use is as a preparation base for floors and walls, guaranteeing total adhesion, stability and fixation to the substrate. Those who are looking for a rustic style, also use it as a floor and wall finish, since its appearance is given by a very particular thick-medium texture that gives a very original decorative result. In any case, we are talking about a highly hard material with excellent mechanical resistance.
Microfino, exquisiteness on walls
We designed it because we thought that walls deserved a special treatment. Microfino is the finish on vertical surfaces thanks to which the finest and silkiest textures are achieved. An effect that conquers and captures, the creation of the most sophisticated continuity ever seen. Always preserving the hardness, resistance and protection for which our products are characterized.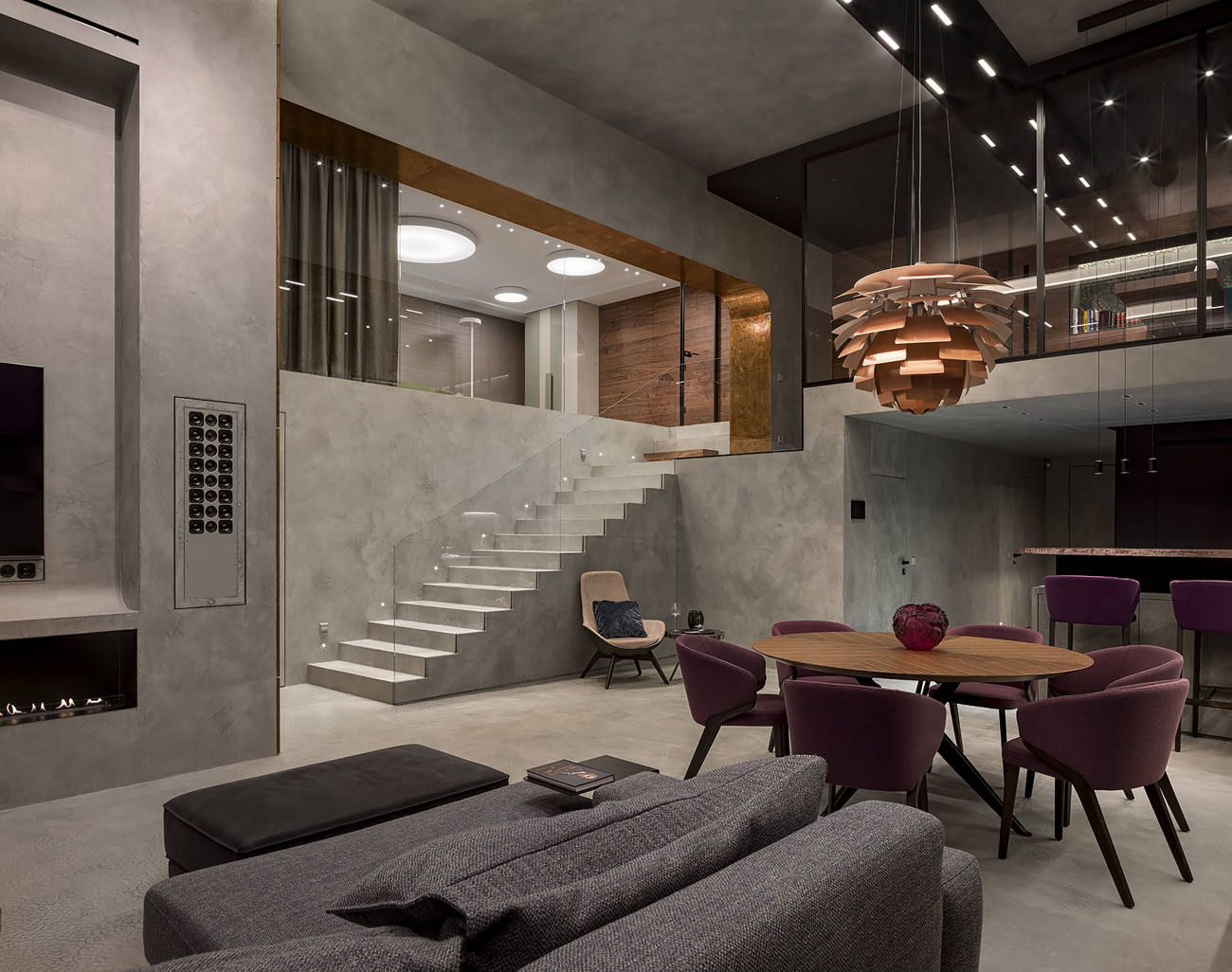 Microdeck, the most powerful floors
Designed to enhance the anti-slip properties of the floors, the one we attach most importance to and which allows us to walk calmly and safely. An anti-slip property accompanied by the most absolute robustness and prepared to frequent all traffic of objects, vehicles and people. Floors intact, very strong and resistant, with a beautiful, modern and fully functional appearance, which saves time in cleaning and in which the appearance of flaws, cracks or fissures is out of fashion. Microdeck is particularly suitable for indoor floor coverings and works particularly well for shower trays, for example, where anti-slip properties are to be enhanced.
Microstone, visually rich exteriors
We produce micro concrete designed for all types of spaces, because after all, this is one of its main characteristics. But at Topciment® we warned: we are different from the rest. And as we said, to differentiate is, among many other things, to provide solutions to real needs of all kinds. And one of them is the creation of a product exclusively designed for outdoor wall and floor coverings. Why? Because if this material is already extremely hard, resistant, waterproof and non-slip, the formulation of Microstone strongly enhances all these qualities. Thus, its application on facades, terraces or outdoor ramps protects these surfaces from constant exposure to the sun and any climatic factor, from regular use by vehicles, but also by people. Prepared to play, run, jump safely because it is non-slip and to remain intact to grease, stains or liquids due to its impermeable character.
Seamless, completely continuous exteriors for maximum visual richness.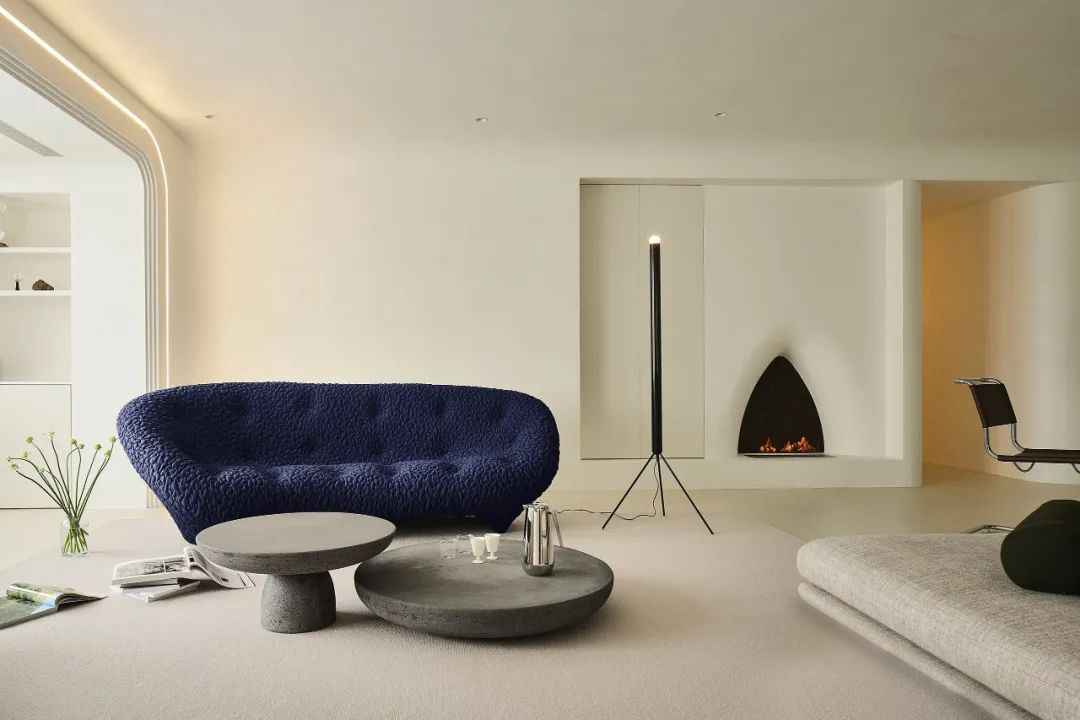 Efectto, an innovative ready to use
Even if a renovation with our micro concrete is already easy and fast, Efectto enhances this aspect even more. We are talking about a product that is perfectly prepared to be applied directly without any formulation, mixing or prior installation of fiberglass mesh. The best friend of professional applicators whose main objective is to optimize their working time, while achieving the best results for indoor and outdoor floors and walls.
Atlanttic, for swimming pools and wet areas
Once again, we talk about the waterproof property as one of the most revolutionary features of this coating. But, in this case, Atlanttic is formulated to enhance the protection of surfaces in direct contact with water, such as swimming pools, spas or fountains, presenting an incredible resistance to immersion and an anti-slip character that keeps safer than ever rooms that, like these, are created only for enjoyment.
Extreme hardness epoxy, with Industtrial
The only one of our products made with an epoxy resin base, a complement that provides a much higher hardness and incalculable resistance, especially on industrial surfaces. Common areas of hotels, restaurants, commercial buildings, offices or establishments. In general, those areas where the constant and uninterrupted traffic of people is inevitable. An extreme hardness that guarantees the correct maintenance of the surfaces that need it most, keeping them looking beautiful against all odds.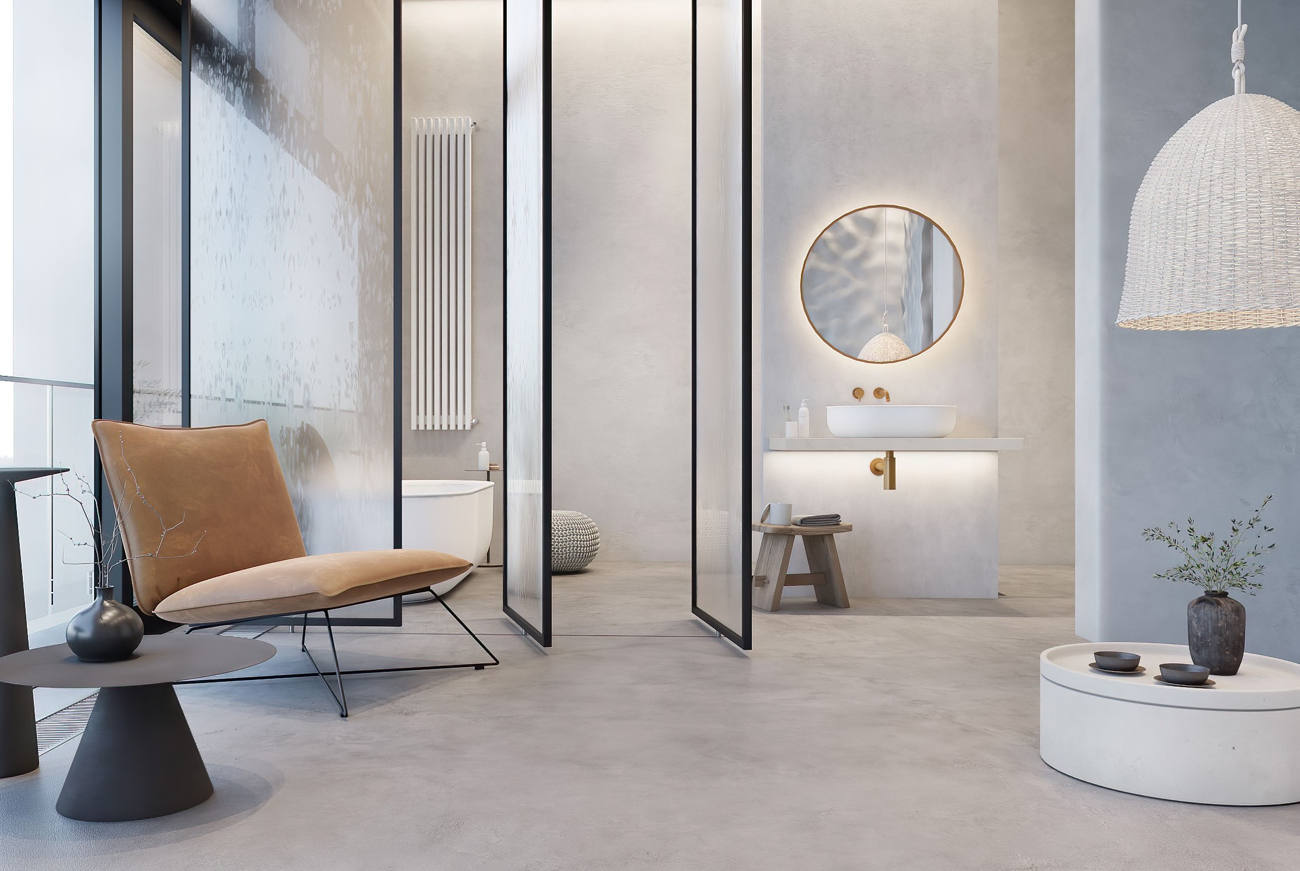 Natture, the particularity of tadelakt
The latest addition to our product catalog is Natture, the option formulated with a lime base. A particular, innovative product that has become a great decorative trend. The reasons are none other than a great resistance and hardness accompanied by a finish of the most original that has nothing to do with the rest, as it evokes environments of nature and respects the original texture of the micro concrete both on walls and interior floors.
Contact us!
Tell us what is going through your mind. From any clarification of information, to the extension of a concept or knowledge, to the elaboration of a personalized budget adapted to your project, to the acquisition of our materials, to the inspiration of ideas or, who knows, maybe you will become one of our official distributors. Whatever the nature of your question, contact us. One of our micro concrete in Pune technicians will answer all your questions and help you by providing the best solution. Guaranteed and super fast. Fill out our questionnaire below, without obligation.