Microcement in Albany - World-renowned manufacturers and sellers
In Topciment® we have over 17 years of experience in the production, design and marketing of microcement. Over time, we have become one of the leading international companies in the decoration industry, offering guaranteed quality products that allow us to achieve maximum satisfaction of our customers and partners through outstanding results that can be seen on floors, walls and all kinds of surfaces.
Our main goal? That you trust us. From the beginning we defined the path we would follow to achieve our goals, through effort and, above all, a lot of enthusiasm and passion to continue growing. This has led us to have a wide international presence as well as an admirable network of distributors and applicators in some of the most influential cities in the global panorama.
In order to continue to grow, the most important thing is to maintain those links that we have formed in the past, in order to keep on constantly getting new specialists to decide to bet on us. We have great respect for the trust they have placed in us, which has been born of time and experience, but also of the security we provide on first impressions through certificates such as ISO 9001:2015, a distinctive seal of quality that few companies can boast and that affirms our professionalism as a microcement company in Albany and around the world.
Over time, the professional profiles that decide to collaborate with us have become more and more varied. In microcement, they find a first class product and in us, a company that dedicates itself to it and is backed by its many years of experience and success. Architects, designers, construction companies, interior designers, individuals? They are a small sample of those who decide to collaborate with us.
We have highly qualified professionals and state-of-the-art facilities that ensure our efficiency throughout the process, from the development of the microcement to the final application. And it is that almost 20 years of experience teach you that, in order to grow, we must try to be in continuous movement in order to encourage our constant evolution, both technologically and professionally. This way of acting has paid off from the very first moment, a fact that has been recognized by awarding us the title of Innovative SME, a seal that we proudly accept and encourages us to continue growing.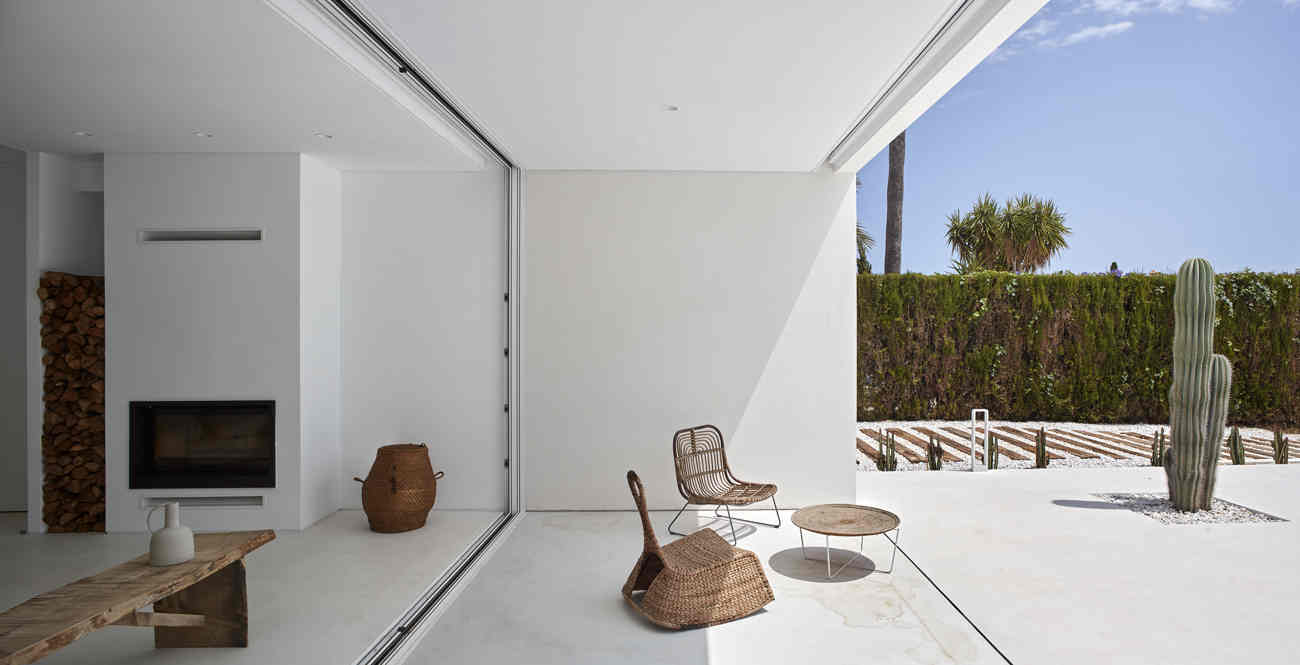 Microcement: the representation of excellence
A great majority will know what it is and others will have heard of it on some occasion. Here we are to clear doubts about this fantastic coating, the microcement, a decorative coating that in recent years is gaining great fame thanks to the substantial benefits it brings to the specialists.
This material allows to carry out decorative reforms in a simple and fast way and the best of all, guaranteeing high decorative results. Its minimal thickness, only 2-3 mm thick, is one of its star properties, which, together with its excellent adhesion, allows it to adapt directly to the properties of the existing material, no matter what it is: marble, metal, plasterboard, plaster, concrete, tiles, ceramic, brick, stone...
These characteristics allow to speed up the processes, since it avoids generating debris and grants finishes in record time. Its light weight does not affect the infrastructures where it is applied and allows the coating of all types of surfaces: floors, walls, ceilings, stairs, furniture...
A decorative product of great resistance and decorative versatility, a symbiosis between aesthetics and functionality, for an attractive and completely unique space. Our wide range of microcement lines means that there are no limits for us, since we have a type for every situation: swimming pools, exteriors, indoor areas, showers, industrial, etc. Their qualities vary depending on the environment to be decorated, always ensuring the highest quality results.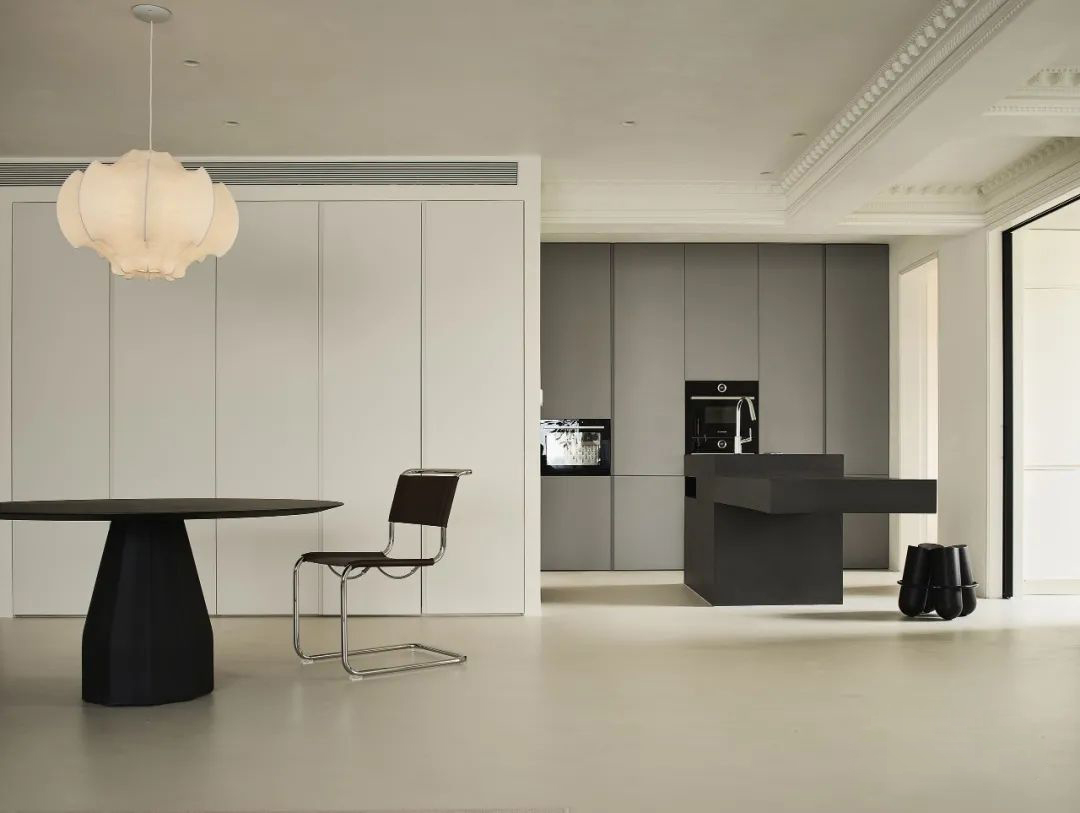 We are the most skilled specialists of microcement in Albany
How can we define the quality of a company? By its experience? Its product? Or perhaps, by its customer service? The answer is by each of these things, but with a detail, each and every one of the parts must be fulfilled to really be a fully competent company. It is not enough to have only a quality product, the dedication must be contemplated throughout the process and only then can ensure that customers and professionals are fully satisfied.
At Topciment we are very clear about our goal, to continue to guarantee our professionalism as a microcement company in Albany, which we demonstrate below:
ISO 9001:2015 Certified.
We can proudly state that our way of doing things has been pleasantly recognized by granting us the ISO 9001:2015 quality certificate, a majestic seal that very few companies enjoy having and that makes us stand out as producers, designers and sellers of microcement.
Innovative SME Seal
Progress does not come by itself, time is a vital factor that must be fulfilled that will allow us to learn and achieve more efficient services. Efforts must be made to invest in the company's technology and equipment to ensure the highest quality of the product. A fact that has granted us recognition as an Innovative SME, highlighting our strong track record both professionally and entrepreneurially.
Personalized advice
As we said, everything that depends on us, we try to do it with the utmost dedication. In this way, we seek that professionals and any company or person who works with us feel a confidence in full conditions, and for this, we have our highly qualified professionals who are responsible for solving all problems by providing you with a quality technical service.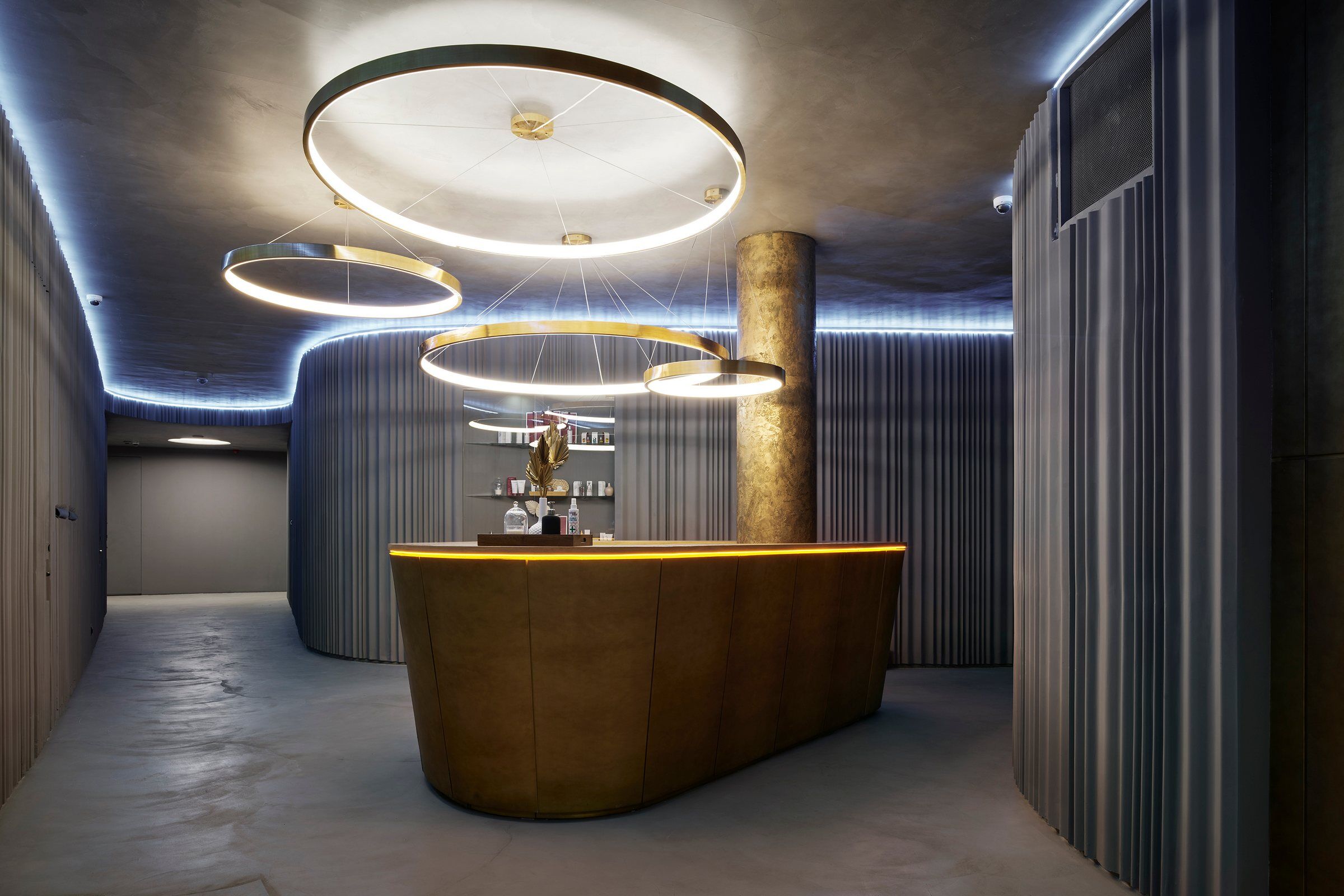 Guaranteed success with microcement and its benefits
You thought this was all about smooth cement? Well, it's just getting started. If microcement in Albany is booming, it is not by pure chance, but because of the great virtues that professionals are appreciating in it. Here are some of the most recognized qualities of this coating:
Adhesiveness without brakes
As we have already mentioned, microcement is a product with incredible adhesion, which facilitates and simplifies the work of professionals, as it can be applied directly on existing substrates, saving a lot of money in installation time.
No more untimely drops
At Topciment we are clear about one thing: for a product to be top-notch, it must guarantee maximum safety wherever it is placed. For this reason we have created a microcement that avoids slipping as much as possible, preventing any type of accident in environments where it can be catastrophic, such as industrial areas, bathrooms, hospitals, kitchens, kindergartens, swimming pools, residences, etc.
No more worries about moisture
In a place like Albany, where the Mediterranean climate generates high humidity, it is essential to have a coating such as our microcement with high resistance to moisture. A material that naturally resists ideally in humid environments, but that, in addition, such resistance can be enhanced by the use of varnishes and sealants, thus achieving an almost impermeable product.
Long service life
In terms of durability, it is a material that stands out on its own thanks to its excellent impermeability and the coating it creates, making surfaces resistant to UV rays, abrasion, wear and tear from foot traffic, temperature changes, knocks, stains and scratches. A product that presents amazing mechanical and chemical resistance, guaranteeing great durability.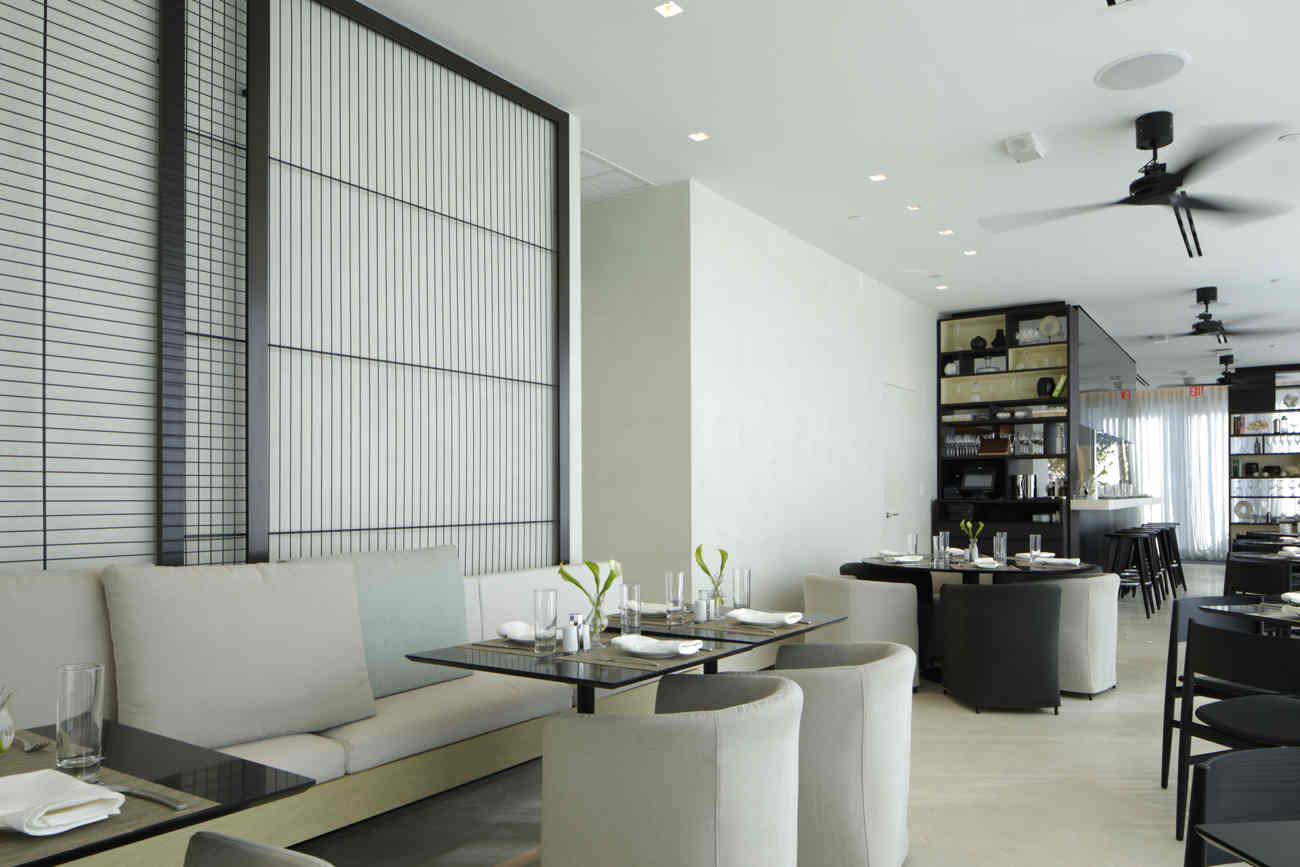 Tailor-made surfaces to suit your tastes
In order to achieve maximum customer satisfaction, we have a large number of microcement lines that ensure highly personalized results tailored to each customer's tastes. Colors, designs, finishes, textures? A whole host of aesthetic features totally at your choice.
High-performance continuous finishes
We confirm that this is one of the benefits for which microcement stands out the most, seamless surfaces. The microcement stands out for being a continuous coating, which means that it offers infinite finishes and free of grooves, generating environments of great elegance and attractiveness. To which we add greater hygiene, since it avoids the accumulation of dirt and simpler cleaning.
We offer courses in microcement at all levels
Experience and knowledge, two indispensable elements to enhance professional development, which is what we count on. Thus, after more than 17 years dedicated to microcement, we have become true professionals of this coating. Now, we transmit this knowledge through microcement courses for professionals who want to continue polishing their skills or, on the contrary, want to get started in the world of microcement.
The trainings are divided into different levels, from less to more specialized, generating a content that is fully adapted to the level of the professional, ensuring their learning.
We have experienced and well-trained teachers who know the product well and will teach you various knowledge, techniques and tips that can be very useful in your work.
Are you looking for further professional development? Contact us through the form below, one of our professionals will assist you and help you in detail.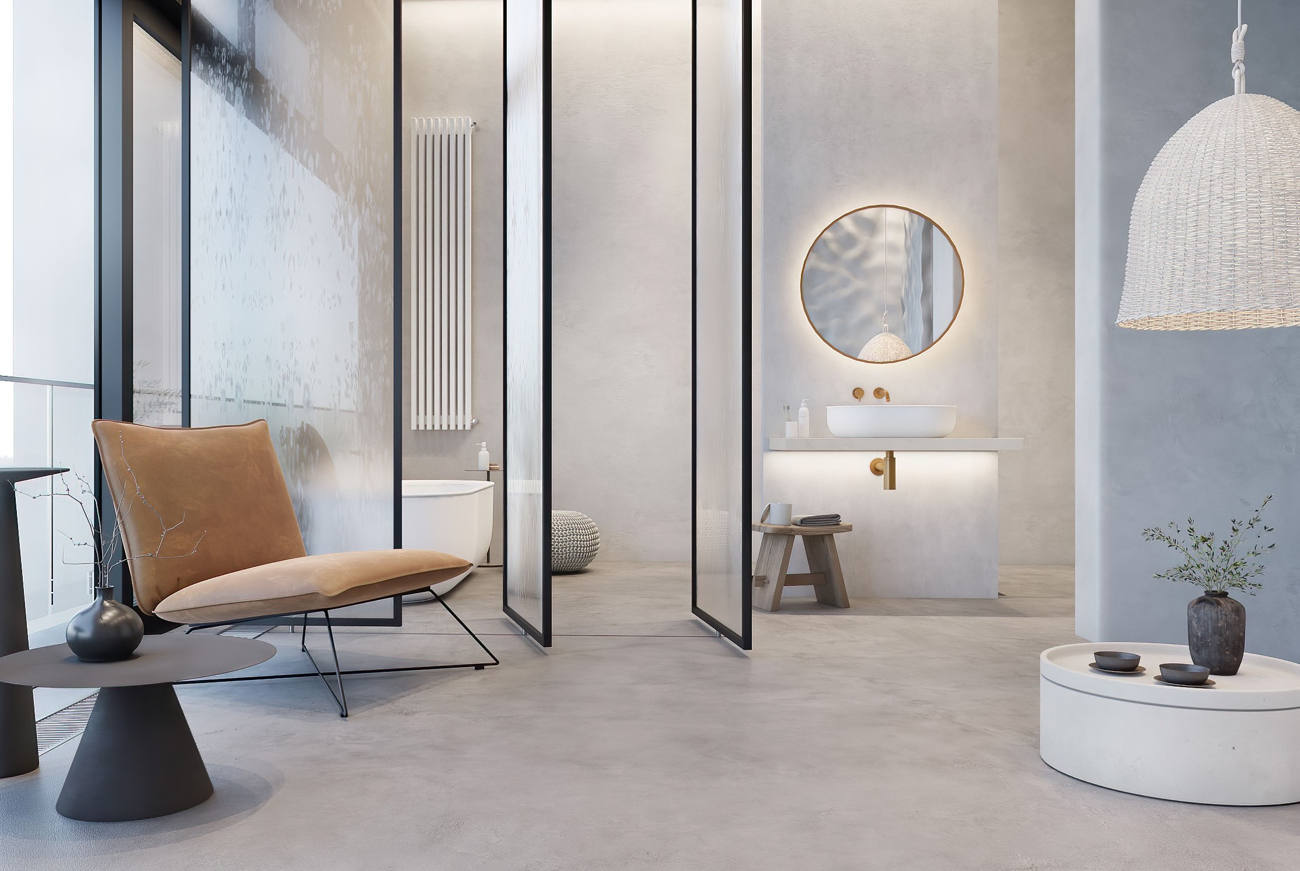 Choose the one that fits you best: we sell custom microcements in Albany
We have an extensive and varied range of high performance microcements that will guarantee exclusive finishes and tailored to the desires of our customers. Their qualities make these coatings materials that are tailor-made in order to meet the most demanding needs.
Microbase
We offer our most traditional range of cement-based microcements, now available in both single-component (Evoluttion) and two-component (Sttandard ) formats. Known for its incredible durability and hardness, this coating is ideal for use in the preparation phase. On the other hand, it can also be used as a finish, creating environments full of texture and with a rustic effect. Product available in grain sizes L, XL and XXL.
Microfino
Microfino microcement is available in single-component (Evoluttion) and two-component (Sttandard) and is specialized for use on non-trafficable surfaces such as ceilings and walls. Its capabilities include its mechanical and chemical resistance, which has led more and more professionals to extend its use to walkable surfaces, resulting in highly sophisticated finishes. Purchase it in granulometries XS, S and M.
Microdeck
The Microdeck line of microcement, unlike the previous one, is intended for use on floors and walkable areas. Available in single-component (Evoluttion) and two-component (Sttandard ), it is known for its high resistance to abrasion and pedestrian traffic, as well as for its slip-resistant finish. Grit sizes in M and L.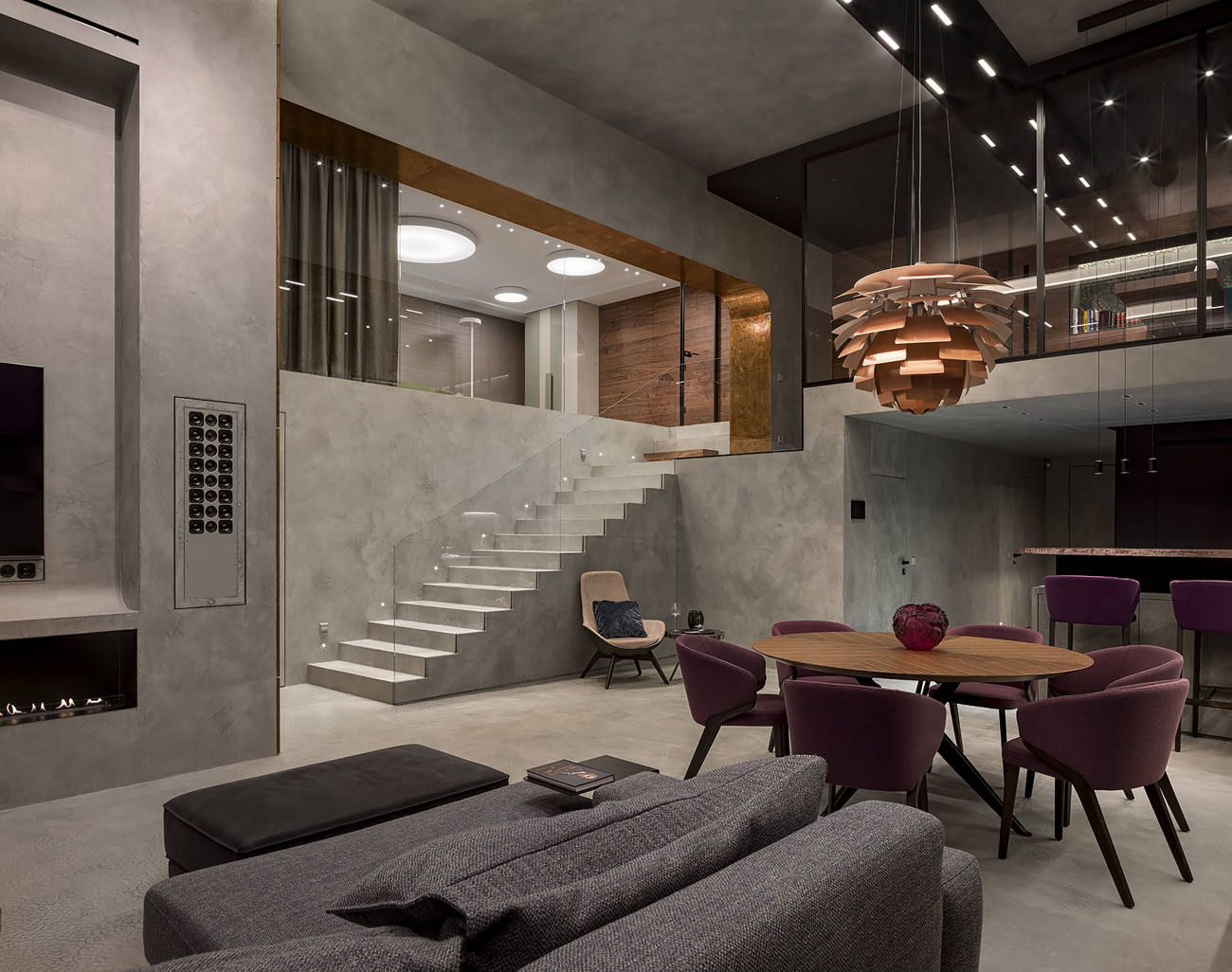 Microstone
For anyone planning to renovate an outdoor area, we have our specialized Microstone line of microcement. A wonderful coating that blends in perfectly with the environment by having an aesthetic that resembles natural rock. It is surprising for its non-slip finish and resistance to abrasion, guaranteeing maximum safety when the floor is wet. Microcement in granulometries: L and XL.
Atlanttic Aquaciment®
Our Atlanttic Aquaciment® line, specialized for covering wet areas or areas in direct contact with water, thanks to its great waterproofing and anti-slip properties, which are enhanced when in contact with water, making it an ideal product for covering terraces, swimming pools, bathrooms, showers, fountains, etc.
Its aesthetics is also surprising, providing luxurious results with fine finishes, of great decorative value. Available in XXL and XL granulometries.
Industtrial
With the Industtrial line, we discover a microcement of high resistance and rigidity against traffic and wear, made from an innovative formula of epoxy resin and aggregates. This coating can withstand enormous pressure, making it ideal for high-traffic interiors.
This line is available in 16 different colors and 4 granulometries: Industtrial XL, Industtrial Base, Industtrial Medium and Industtrial Smooth.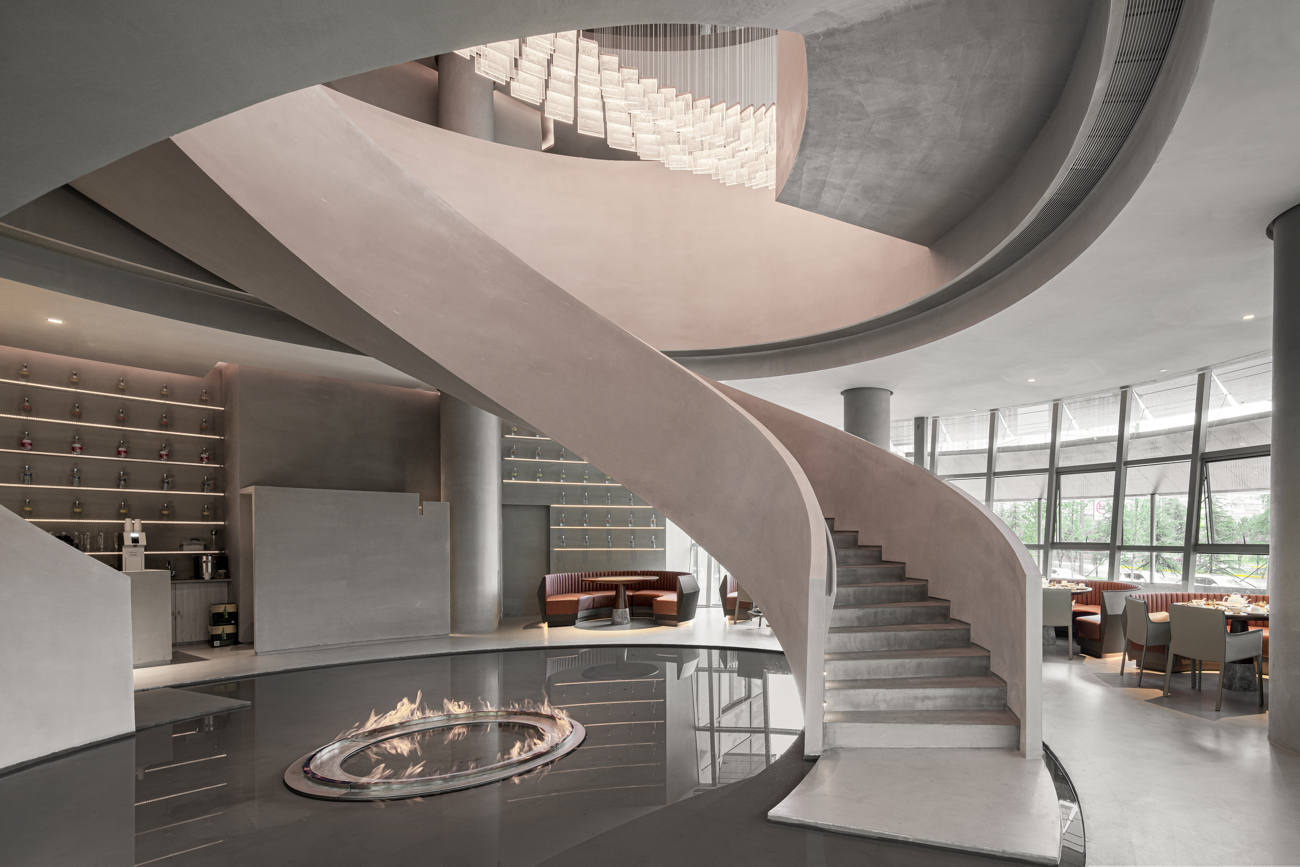 Efectto Quartz
The Efectto Quartz microcement line offers a coating free of cements that could lead to possible shrinkage or cracking. A product ready to use, which stands out for its simple and quick application, which makes it the most suitable for the decoration of houses already inhabited.
Natture
One of our most unique microcement lines, Natture, made from lime, offers a product different from the rest, similar to tadelakt, but with much greater properties in terms of hardness, standing out for its mechanical and chemical resistance. With Natture we create unique environments, which rescue an aesthetic of the past with the goal of generating attractive and modern environments. Microcement available in XL, L, M and S grain sizes.
We are known for offering a wide variety of decorative solutions
Our catalog does not only offer microcement, we go much further in order to respond to all the demands that arise, so we manufacture many other decorative options in order to respond to every demand.
Printed concrete
Printed concrete is one of the most requested coatings by professionals. This material is known for its excellent resistance and hardness, which guarantees a versatile finish and beautiful aesthetics.
It is a product made of water, binder, aggregates and some additives. Its characteristics highlight its great versatility to offer aesthetic results in imitation of other materials such as: brick, wood, pavers, cement, slate, tiles, among many others.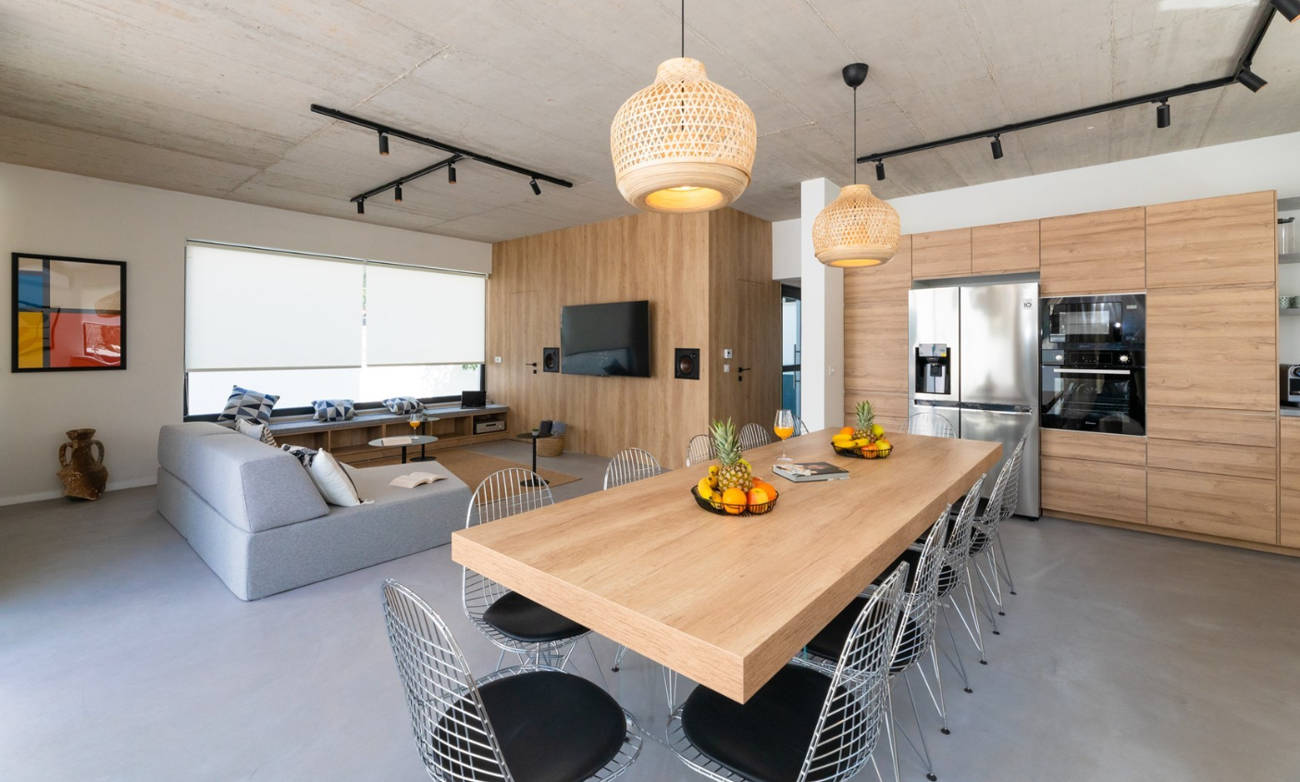 Elitte
With the line of metallic glazes, Elitte, creativity is born alone. A singular product with which to generate spaces in a tone different from the rest. It can be used on both walkable and non-walkable surfaces and the result will reflect a wonderful metallic (Glaze) or glitter (Glitter) effect.
Emottion
Our advanced line of tile paint, Emottion, excels in generating highly decorative results without the need to use primer in its application. A product that is highly resistant to abrasion, running water and scratching, as well as UV rays. All these properties make it an ideal material for the decoration of exterior and interior spaces.
Despite being created as a paint for tiles, it can also be applied on: metal, plaster, microcement, plasterboard, concrete, wood, etc. A product easy to use and extra fast drying, which can be purchased in 10 different colors.
Mettal Range, Classic Mettal Paint and Pure Mettal coating
Classic Mettal and Pure Mettal are our innovative ranges of metallic effects that can be used to create stunning environments. Two materials that can be used in interiors and exteriors to create a charming and elegant atmosphere.
Among their qualities is the possibility of adding a different aesthetic touch, through the use of Mettal Activator, a rust activator that will allow you to achieve surfaces in an industrial style, to give the rooms a vintage air.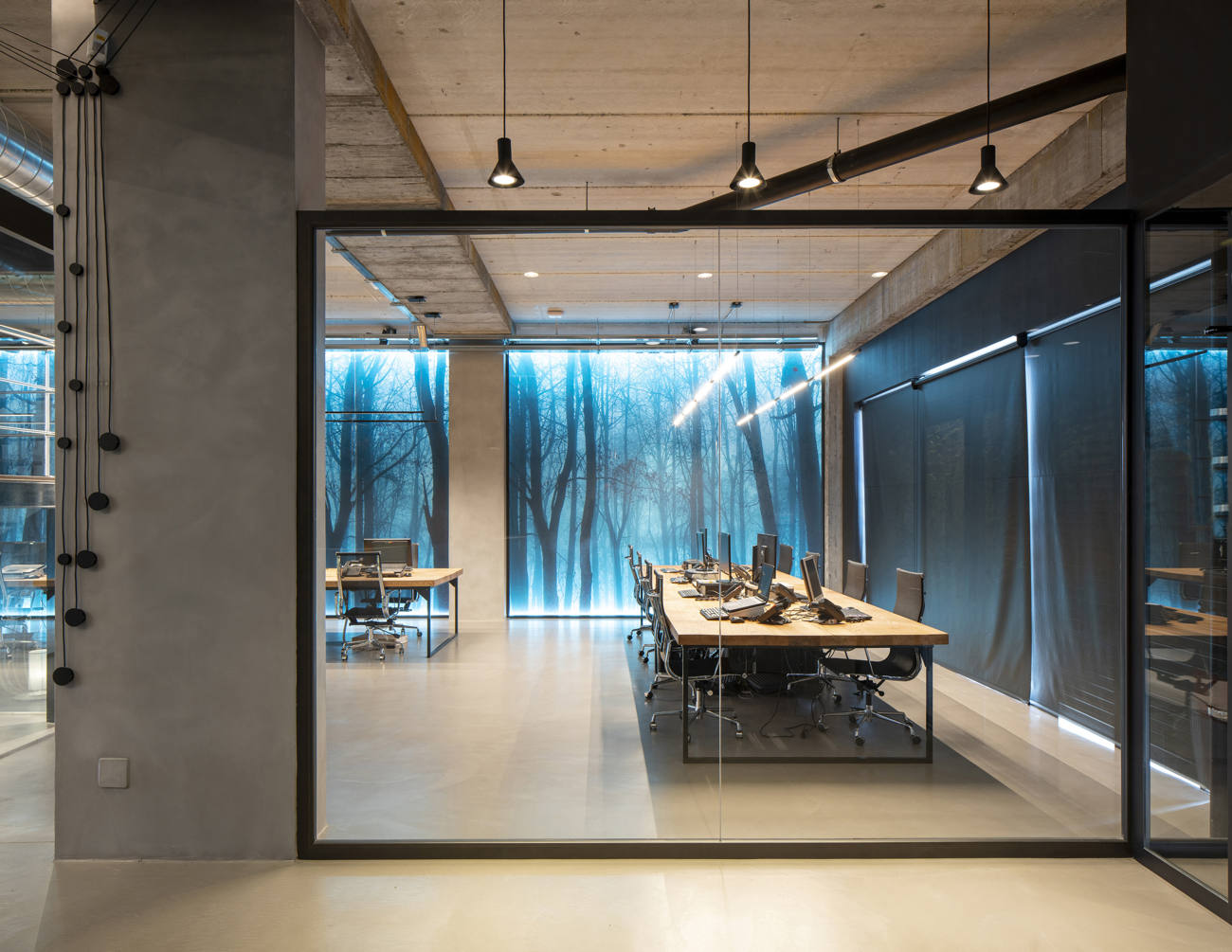 We bring true quality to microcement in Albany, will you join us?
Since 2005 we have been dedicated to the development, design, and commercialization of microcement and other decorative coatings, focusing on specialized companies or professionals seeking to achieve high performance results through their trust in us.
We have earned recognition as one of the leading companies in microcement worldwide through continuous effort and experience. In addition to all this, there are those people who trusted us by becoming Topciment distributors.
By collaborating with us your advantages and opportunities are expanded, getting tools that allow the professional advancement of the company as: Transportation aids, advertising materials, training, communication support, etc..
Would you like to be one of our microcement distributors in Albany? Fill out the form and our experts will explain you how to do it.
Imagine a color, do you have it? Our microcement also
At Topciment® we have a wide line of pigment pastes with more than 30 shades that give us the opportunity to achieve unlimited and customized decorative finishes for each project.
We have two lines of liquid colorants: The first is Arcocem WT Basic, followed by Arcocem WT Plus. The wide range of colors of Arcocem WT Basic serves as a base to form the microcement pigments of Arcocem WT Plus. This second line consists of single-dose pigment pastes from which the Topciment® color chart is formed.
We also have an advanced pigmentation system that allows us to create all kinds of tailor-made colors in order to achieve the results expected by our customers.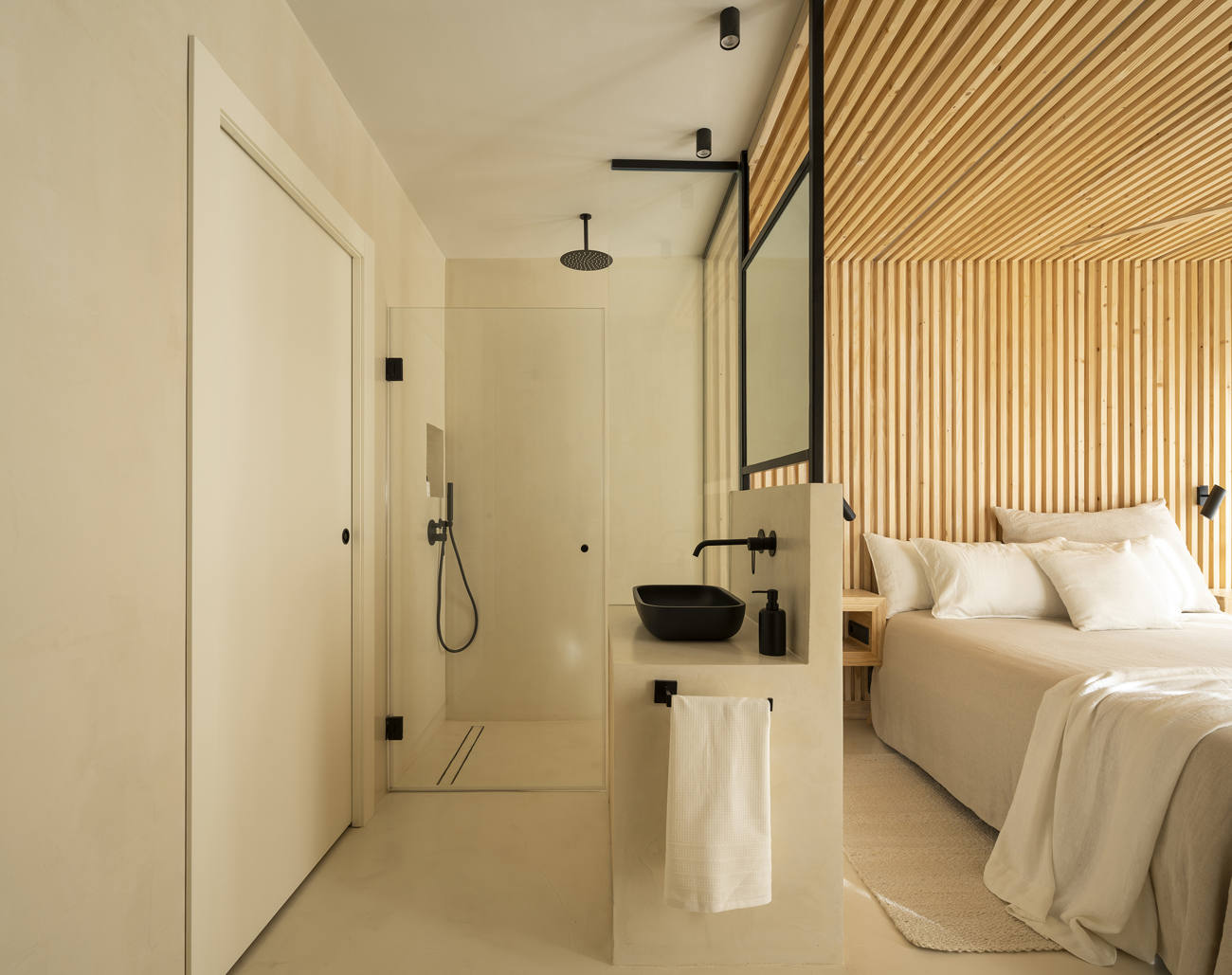 We have already introduced ourselves, now it's your turn
Give the green light to your project and put yourself in trustworthy hands like ours. Through our work philosophy we offer full guarantees of success in our work. We will be at your disposal at all times to provide you with all the information you need.
Fill out the form below to contact us and one of our experts will respond by phone or email as soon as possible to help you with any questions. We look forward to meeting you and becoming your trusted Albany microcement company.