Microcement Las Vegas - Concrete and other quality coating producers
At Topciment®, after more than 17 years of experience as microcement experts, we came to the conclusion that excellence is a goal that can be reached and surpassed. With this belief is how we have become one of the most recognized companies on the international scene, always working with the priority of offering high performance products and services that ensure the maximum satisfaction of our customers, thus encouraging constant evolution.
We are aware of how we have reached this point, and one of the key elements has been the trust placed in us by the specialized companies and professionals who have bet on our products from the beginning. This confidence is born of the security that we offer as professionals of microcement, through evidence such as the ISO 9001:2015 quality certificate, a distinguished seal that values all our work invested by being one of the leading companies guaranteeing exclusive qualities.
It is in this way, as we have come to have an amazing network of distributors around the world, which has given us the opportunity to bring our products to more than 59 countries and expand our presence in cities as influential as: New York, Sydney, Toronto, Berlin, Paris, London, much of the Asian continent and much more. We are proud to bring our microcement to Las Vegas to take the coatings industry to the next level and deliver high quality results.
We provide a product and service that guarantees the most elaborate and demanding performances in order to achieve excellent results. Our philosophy towards constant progress, as well as our investment in R+D+I, has made us be named as an Innovative SME, a merit that values our trajectory and that has made more and more professional profiles interested in us and our products: builders, architects, designers, specialized companies, interior designers and individuals.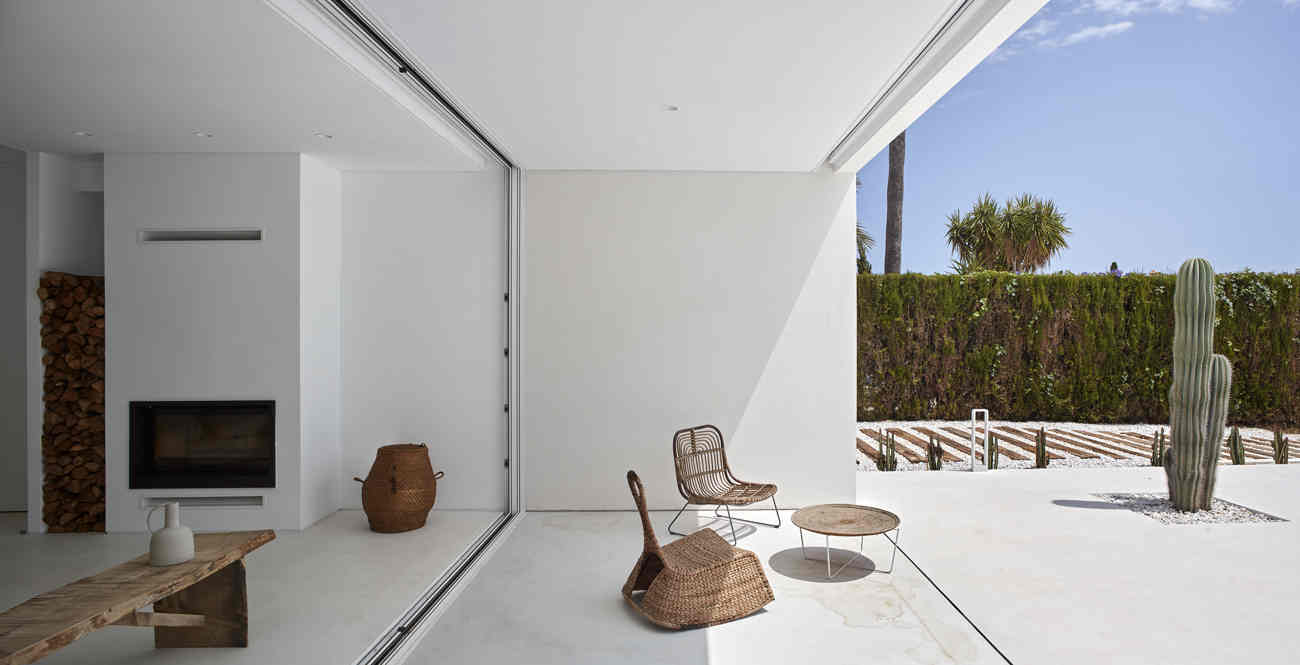 Microcement: the best solution for interior areas
We know for a fact that if you ask any industry expert which is the most popular decorative coating of recent times, they will answer microcement. When it comes to providing the best solution for interior areas decoration, professionals know that in this coating they will find a wide variety of benefits that will allow them to achieve the results in a more satisfactory way.
If we talk about the basic concept of microcement, it is a product that is composed of resins, cement, additives and natural pigments, a simple product but that provides outstanding qualities.
This decorative material has a thickness of only 2/3 mm, which, added to its surprising adherence, allows it to adapt to any type of material, such as: terrazzo, tiles, metal, concrete, tiles, stone, brick, plaster, plasterboard, etc. It is applied directly on the original substrate, significantly speeding up the installation process and achieving installation without generating any type of debris.
Due to its minimal weight, this material does not affect the structures where it is applied, giving it the freedom to be installed on any surface: walls, floors, ceilings, stairs, terraces, furniture, among others. An incredible versatility that invites its use in all kinds of projects, since it always manages to be the most optimal solution, some examples are: clothing stores, industry, residences, homes, swimming pools, hospitals, hotels, restaurants, etc.
The great advantages of microcement to resurface any space
Microcement has become a trendy coating in Las Vegas. A more versatile product because its field of application is not limited to floors, since its advantages are capable of renovating any space. In addition, the palette of colors and textures is much more extensive.
At Topciment® we strive for excellence. This is reflected in the performance of our decoration systems, which go far beyond the symbolism of today's and tomorrow's canon of beauty. Our high-quality floor and wall coverings create elegant and durable floors and walls.
Humidity is no longer a problem
Microcement has the great advantage that it is naturally already a good material against humidity. However, this property can be taken even further, through the use of sealants or varnishes, making surfaces almost impermeable.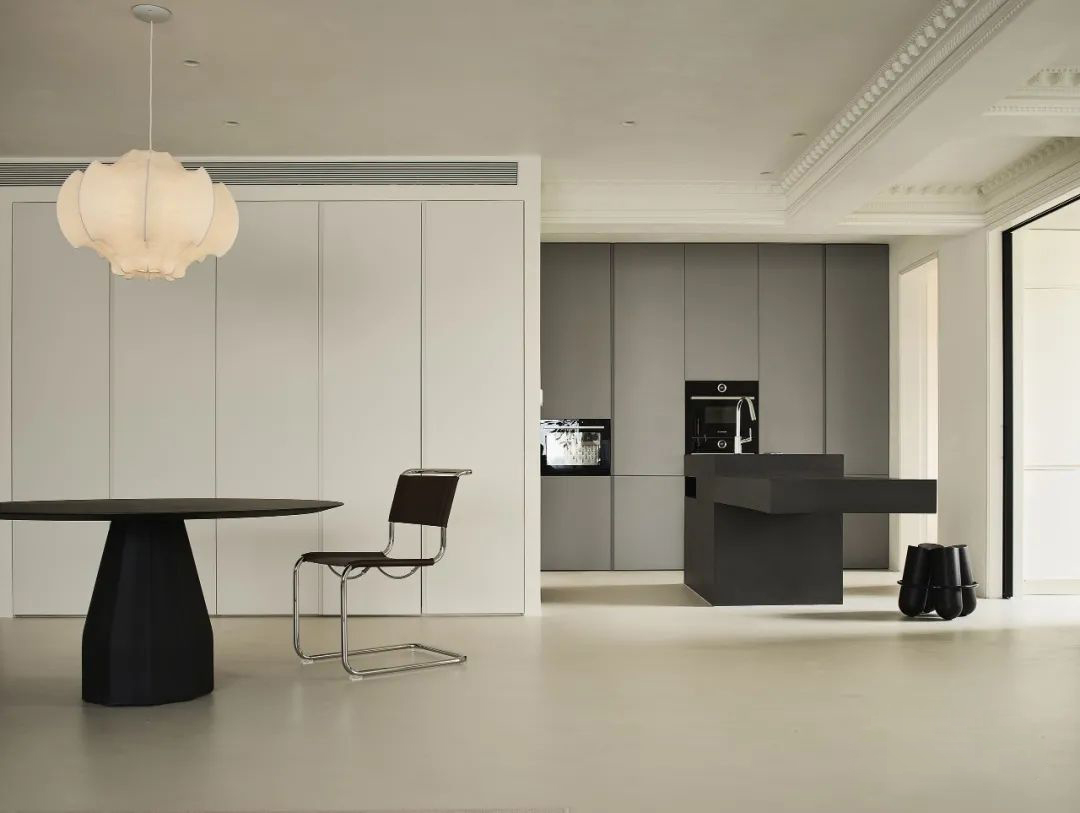 Long Lasting
High durability with our texture coat. With good care, finishes can last for years without deteriorating. Microcements that do not crack when applied by professionals previously trained by us. This is our best guarantee.
Low Maintenance
One of its great advantages is its simple maintenance. In a simple way, using water and neutral pH soap, the surfaces are kept in perfect condition for years. If sealers or varnishes are applied beforehand, their condition will be preserved much more effectively.
Optional Skid Resistance
The choice is yours, we provide you with the means to make your finishes anti-slip or slippery, as you prefer. Browse our extensive product catalog and choose the one that best suits your preferences.
Say good bye to dilatation joints
One of its most recognized properties. Microcement is a continuous coating, which means it has no expansion joints, offering unique results with an infinite effect.
Surfaces with minimum thickness
At Topciment® we break the rule: the greater the thickness, the greater the strength. With a thickness of 2-3 millimeters, we guarantee remarkable mechanical and chemical performance. The coating can be applied on marble, ceramic, stoneware, concrete, cement, tile, tiles, etc. The choice is immense.
Reputed microcement specialists in Las Vegas: dedication and consistency
To reach the point of being one of the most internationally recognized leading microcement companies, it is not enough to have a good product or a good service. Experience is fundamental in all its aspects and we make sure to meet the highest standards in terms of satisfaction in order to obtain excellent results that demonstrate our professionalism in all areas that depend on us.
ISO 9001 Quality
The management of our professional services and the quality controls to which our products are subjected are certified ISO 9001:2015. A recognition that values our work and for which we are a benchmark of microcement in Las Vegas and internationally.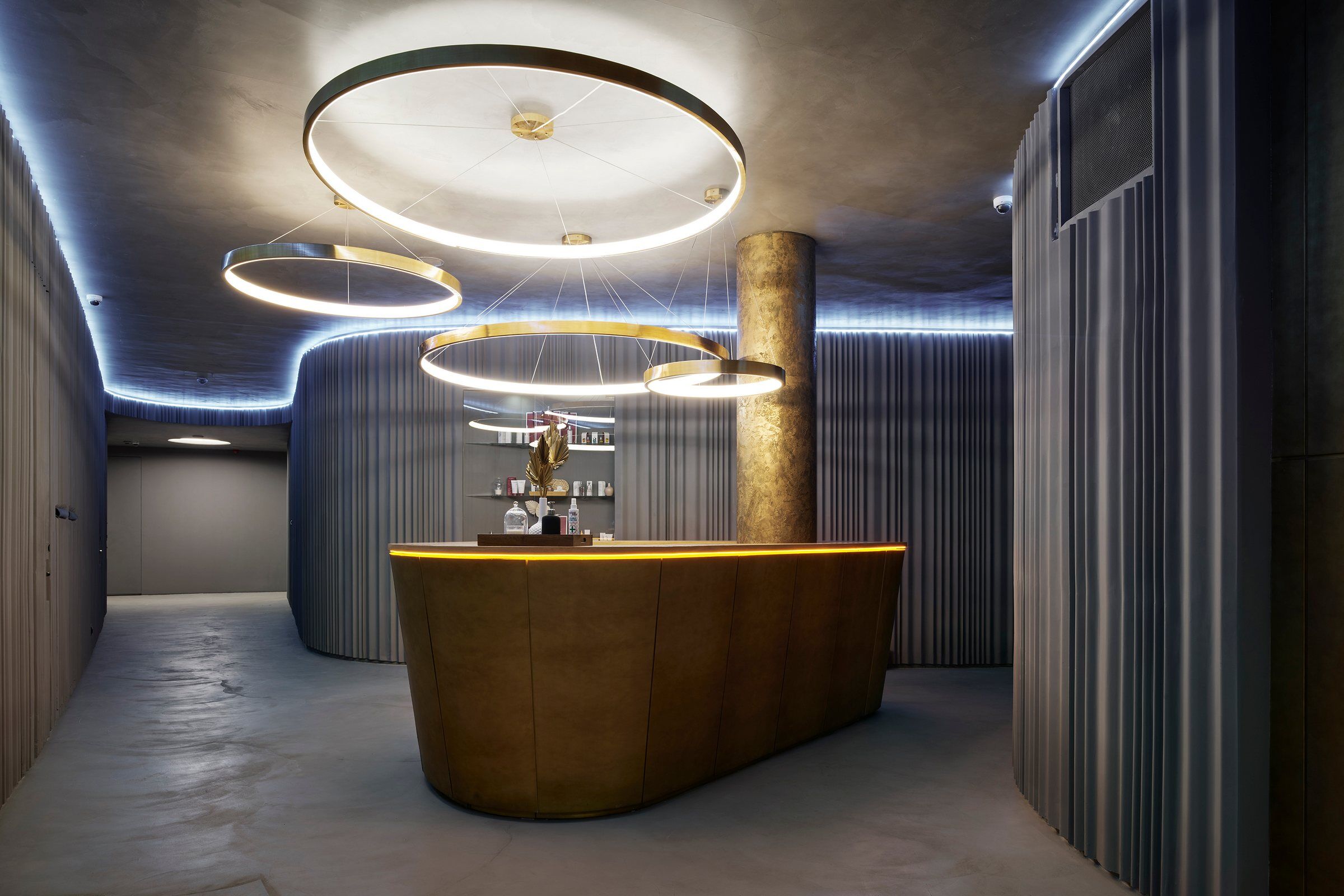 Innovative SME
Since our beginnings, we have invested heavily in R+D+I with the ultimate goal of promoting constant and progressive growth. Thus, we have facilities, machinery and products that meet the latest technological trends, allowing us to offer sublime quality coatings. Thanks to this we have been named as an Innovative SME, highlighting our business and professional career.
Personalized technical advice
We have thoroughly trained our sales technicians. An experienced team, trained on a daily basis, ready to help you with whatever you need. We guarantee free technical support in the choice of material, its application and any problems that may arise.
We are masters in the training of microcement professionals
More than 17 years working as microcement professionals makes you have a lot of experience and knowledge of high value. We want to share this knowledge by providing training to microcement professionals who want to increase their knowledge or polish their techniques.
Not only do we train our sales technicians, but also applicators who want to improve their skills. Want to learn about our products and how to use them? Then look no further, because here is the opportunity you've been waiting for. Train with us and become our new certified microcement applicator in Las Vegas. A training program that adapts to different levels of expertise, from amateur to advanced, taught by teachers with decades of experience in the use of our products.
Admirable results with our high-level microcement
Our experience has taught us that the greater the customization, the better way you can respond to a specific need. Thus, we wanted that through our products we can offer customized solutions that fully satisfy professionals or individuals who purchase it for their projects, for this, we have created different lines of microcement, specializing each in very specific situations, allowing us to respond to the demands accurately.
Microbase for perfect substrate preparation
Microbase is a cement-based microcement preparation for floors and walls available in single-component (Evoluttion) and two-component (Sttandard ). Two coats of the product are applied before Microdeck and Microfino. Get Microbase in grain size L, XL and XXL.
Microfino, cementitious microcement for walls
Microfino is a cement-based microcement for walls and other non-trafficable surfaces. Its fine grain guarantees sophisticated and stylish environments. Also surprising is its excellent mechanical and chemical resistance, which even allows it to be used on floors. It all depends on the finish requested by the customer.
Available in single-component (Evoluttion) and two-component (Sttandard), it is possible to play with the textures according to the chosen grain: XS, S and M. Aesthetically it has a decidedly original water effect.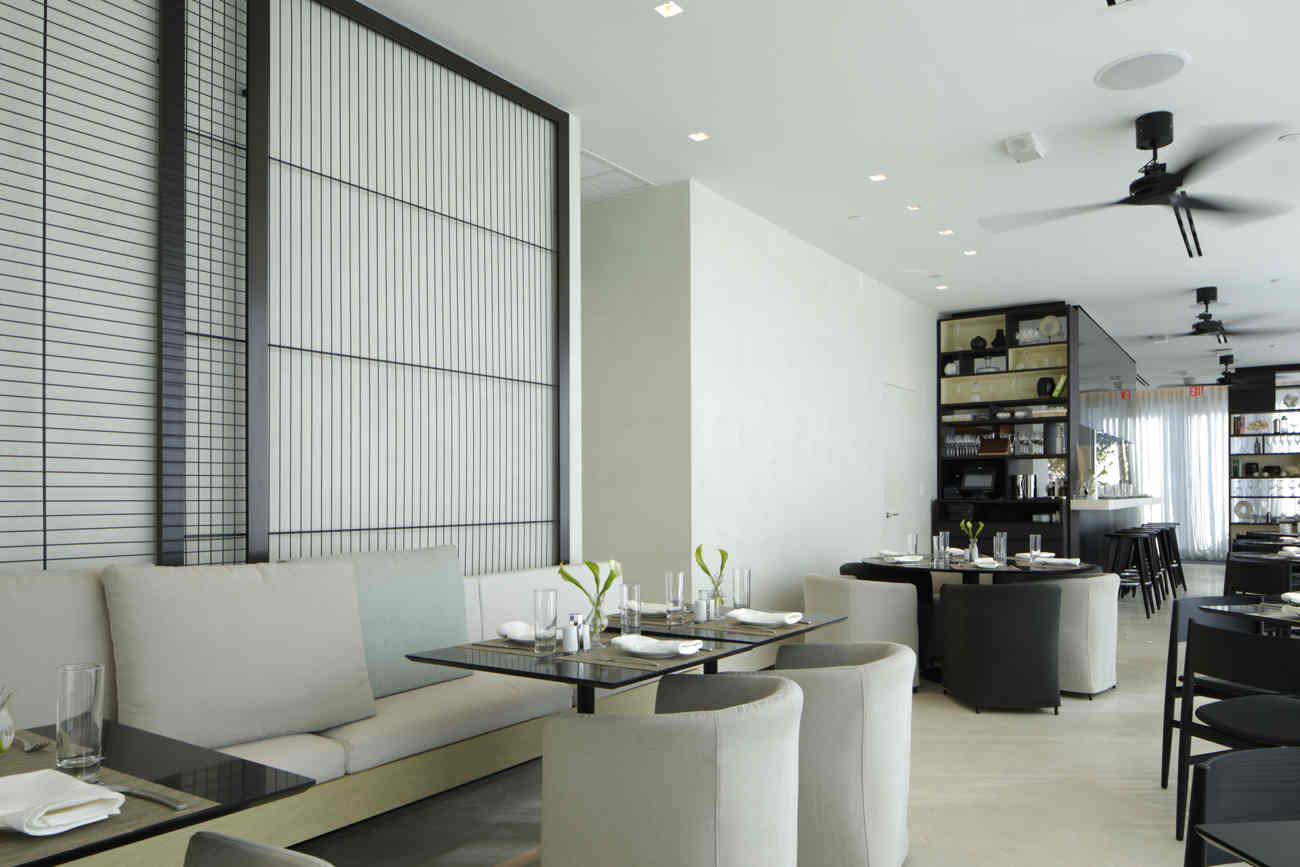 Microdeck, cementitious microcement for floors
Microdeck is a cement-based coating used mainly for indoor and outdoor flooring. A product that we offer in single-component (Evoluttion) and two-component (Sttandard ), in sizes M and L and with a wide range of colors.
A material that offers both high resistance to traffic and to abrasion and that experts have found a use beyond the original one, applying it on walls and other non-trafficable surfaces in order to provide a more rustic effect.
Atlanttic Aquaciment®, two-component microcement for swimming pools
With Atlanttic Aquaciment® we respond to one of the greatest demands of lovers of microcement as a decorative coating. A microcement for swimming pools and other surfaces in contact with water, such as fountains, ponds and saunas.
Two-component cement-based microcement, versatile both for its application possibilities and for the non-slip and waterproof surfaces that can be obtained.
It is available in white and off-white colors, as well as in XL and XXL granulometries. Atlanttic can be used for the decoration of borders and crowns, as well as for the pool cover, as it guarantees a good resistance to immersion.
Microstone, anti-slip microcement for exteriors
Microstone is a two-component cement-based microcement specially developed as an exterior coating. However, its rough surface due to the coarser grain is so striking and attractive that it can be used in interiors with ease. In fact, more and more professionals are opting for this field of application, also on doors, to achieve an extraordinary effect.
A product whose characteristics include greater mechanical and UV resistance, as well as an anti-slip surface, without the use of a specific varnish. It is available in L and XL grain sizes.
Efectto Quartz, ready-to-use microcement
Efectto Quartz is the name of our distinctive line of ready-to-use microcements for highly decorative surfaces. A mineral mortar that can be used for both walls and floors, even outdoors. It demonstrates spectacular abrasion resistance.
Its main advantage is that it guarantees a quality, long-lasting finish, while being easier for professionals to work with, as there are no components to mix and the use of fiberglass fabric is not mandatory. All in a single package that has become one of the most demanded microcement systems for renovations in occupied homes.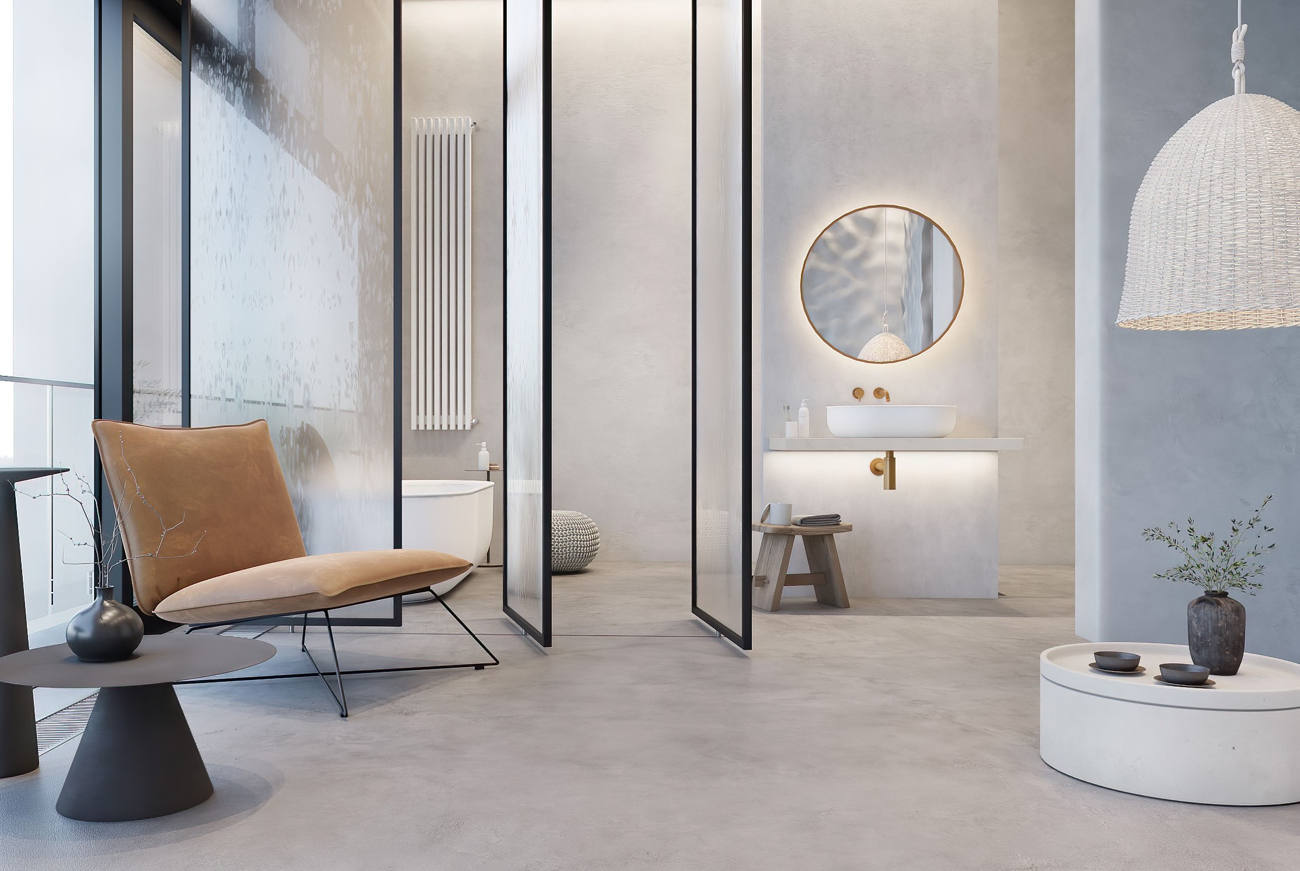 Industtrial epoxy-based microcement
In Industtrial we combine the best properties of cement surfaces with the highest mechanical and chemical resistance of epoxy resin and aggregates. It is a microcement for demanding interiors, especially those with high traffic such as industrial buildings, galleries and offices.
It is also ideal for wet areas such as bathrooms, as it is more resistant to moisture and water compared to traditional microcements. A product that is undoubtedly more impermeable and that we offer in 16 colors and 4 granulometries: Industtrial XL, Industtrial Base, Industtrial Medium and Industtrial Smooth.
Natture, lime microcement
With Natture, we have recalled the beginnings of microcement and enhanced them with state-of-the-art technology. The result is a two-component, lime-based coating that is gives the treated surface excellent hardness and workability.
Available in four particle sizes and 34 colors, there are virtually no limits to surface innovation. A product of natural beauty that can be used over and over again and will captivate all who try it.
It can be used both indoors and outdoors and is a perennial coating for floors and walls. A coating that will not crack due to its minimal shrinkage.
We are experts redoing interior floors and much more
We find a coating far superior to the rest in microcement. It guarantees us a vast variety of very reliable aesthetic possibilities, as well as a very outstanding resistance property over the rest. It is an ideal product for updating our environments as it is equally effective in all spaces, regardless of whether they are exterior, interior, vertical or horizontal.
Its high resistance to pedestrian traffic, as well as to abrasive wear, stains, bumps and scratches, make microcement a coating with which to ensure that your interior floors look majestic and exclusive. However, its use is not limited only to this type of rooms, as it is effective against everything you put on it.
Decorating microcement bathrooms
The microcement is a material that brings us countless benefits in the coating of the bathrooms. In spaces like this, having a quick installation is something that is greatly appreciated, in addition to its unique resistance to moisture, water and water vapor.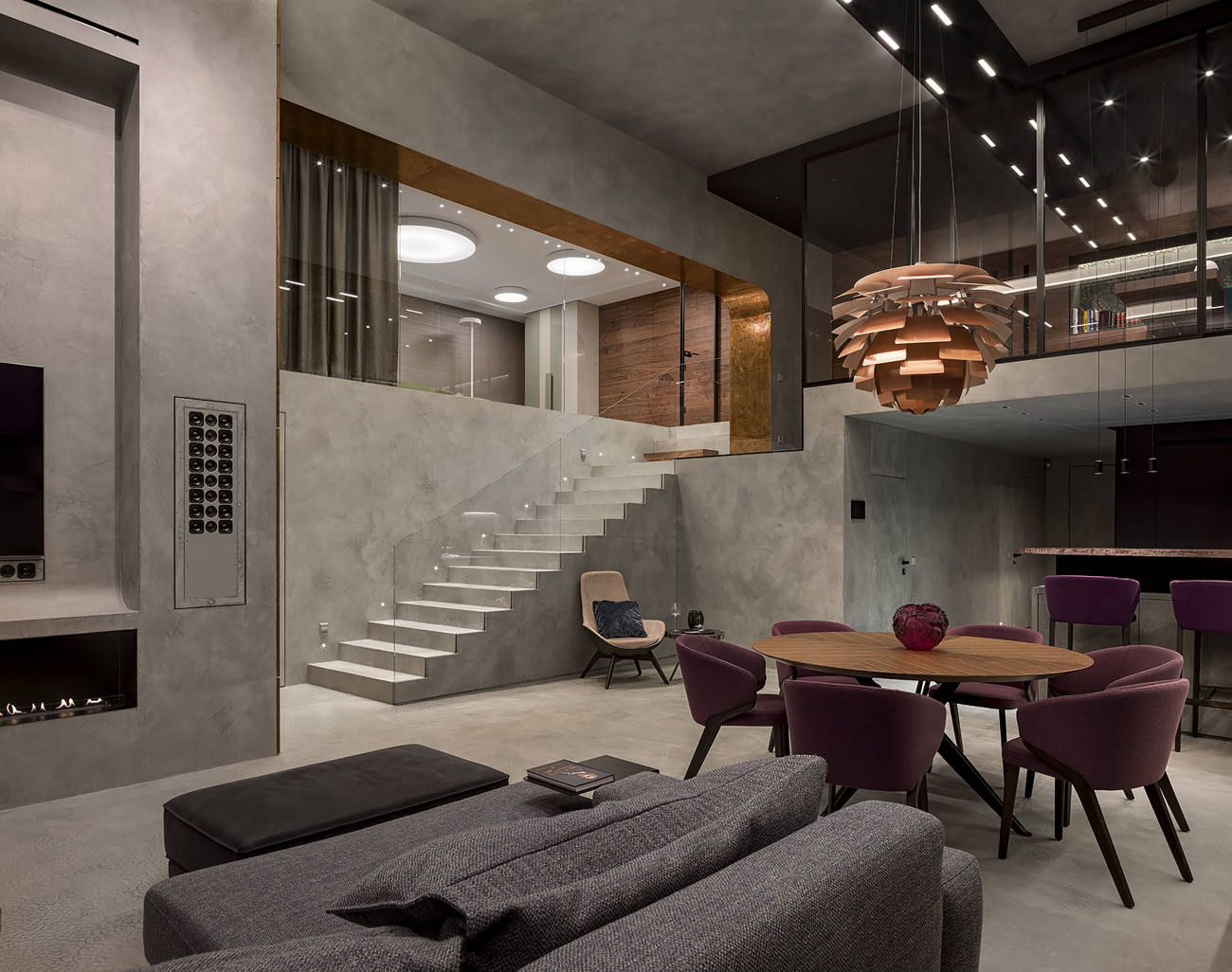 Decoration of microcement pools
One of the most suitable decorative coatings for the decoration of swimming pools due to its resistance previously mentioned and its non-slip finish. It also stands out for its aesthetics, guaranteeing finishes of great decorative value, creating really beautiful landscapes.
Decoration of microcement terraces
It will allow you to create environments of great decorative potential and great attractiveness, which will also remain in perfect condition over time thanks to its resistance to traffic, temperature changes and UV light.
Decoration of microcement stairs
A covering that offers us the opportunity to create architectural structures for the home or other areas. The stairs are consolidated as an element of strong presence to create exclusive environments.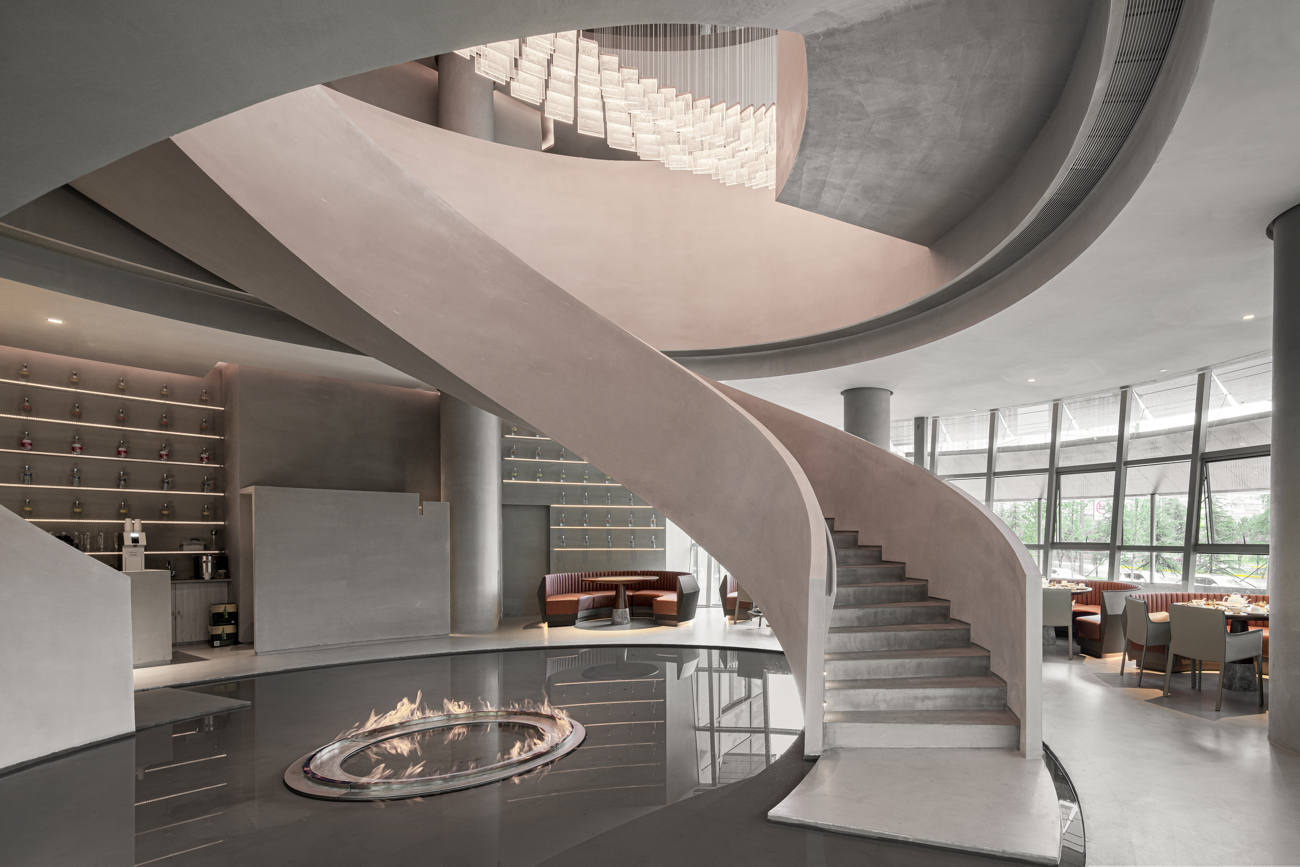 Coatings, paints and glazes: a full catalog as you like
Our product catalog includes not only microcement and its complements, we have a wide variety of decorative materials that allow us to give way to more creative creations, recreating environments of the highest decoration. Our coatings, glazes and paints are products elaborated through the most advanced technologies, making them high performance decorative solutions.
Versatility without brakes, printed concrete
Printed concrete is one of the decorative coatings most in demand by experts in the sector.
It is composed of water, binder, additives and some aggregates, offering reliable finishes that meet the most demanding resistance standards, in order to provide long-lasting results.
It stands out for its aesthetics, which enjoys great versatility in its finishes, creating different designs and shapes according to the mold, as well as imitating other materials such as: paving stones, wood, brick, slate and tiles.
Metallic finishes with Pure Mettal and Classic Mettal
Mettal range, our metallic effect finishing products that recreate environments with a unique shine in high quality finishes.
If you like to give surfaces an amazing rusty style there is also the possibility of using Mettal Activator, our rust activator with which to generate vintage and industrial style environments.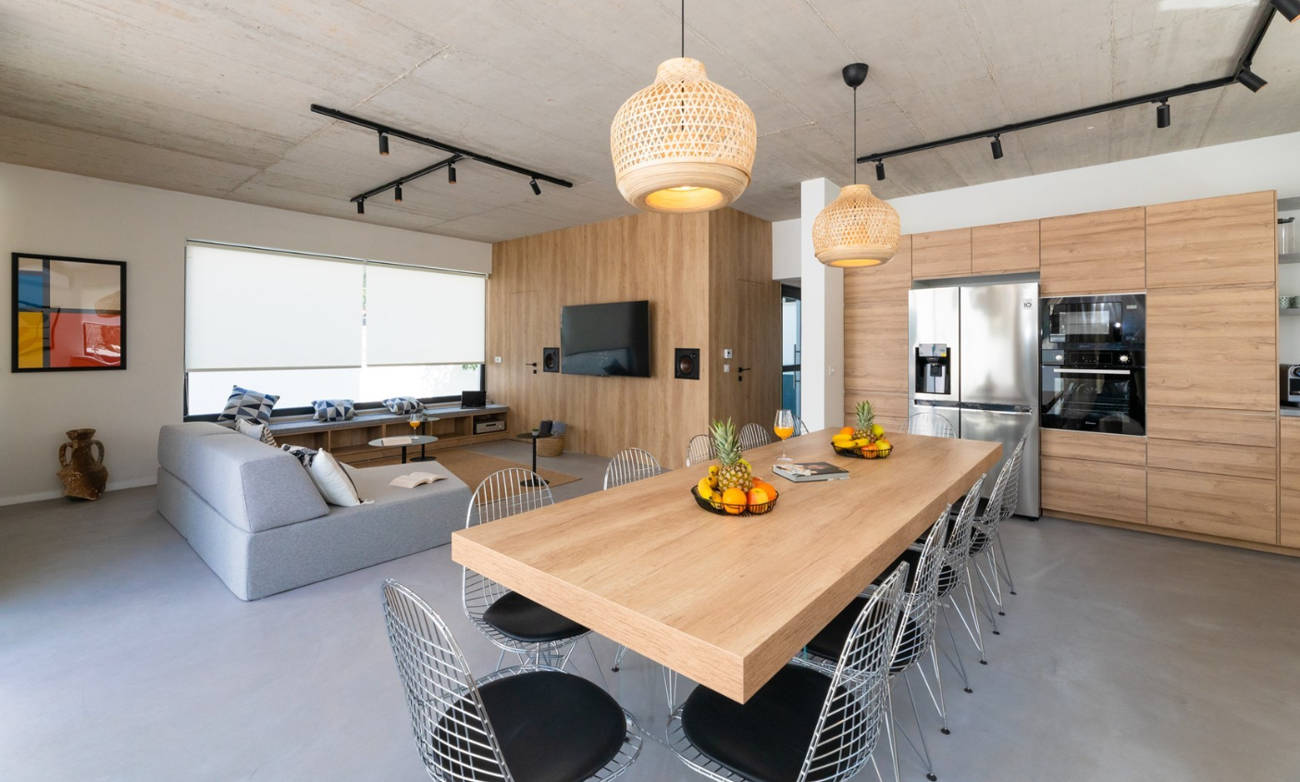 Bring glamour to your spaces with Elitte Metallic Glazes
Elitte, our exclusive range of metallic glazes specialized in achieving quality and unique finishes on all surfaces: exteriors, interiors, walkable and non-walkable. Its finishes can be obtained with metallic effect (Glaze) and glitter (Glitter).
Primerless tile paint Emottion
We present Emottion, our specialized tile paint. It needs no primer and is perfect for renovating all kinds of spaces, indoors and outdoors, thanks to its resistance to running water, UV light, stains and scratches. It has a fast drying time of 2 to 3 hours.
Some experts have proven that its application can also be carried out on other materials, being equally effective, such as wood, plasterboard, plaster, concrete, cement and many others.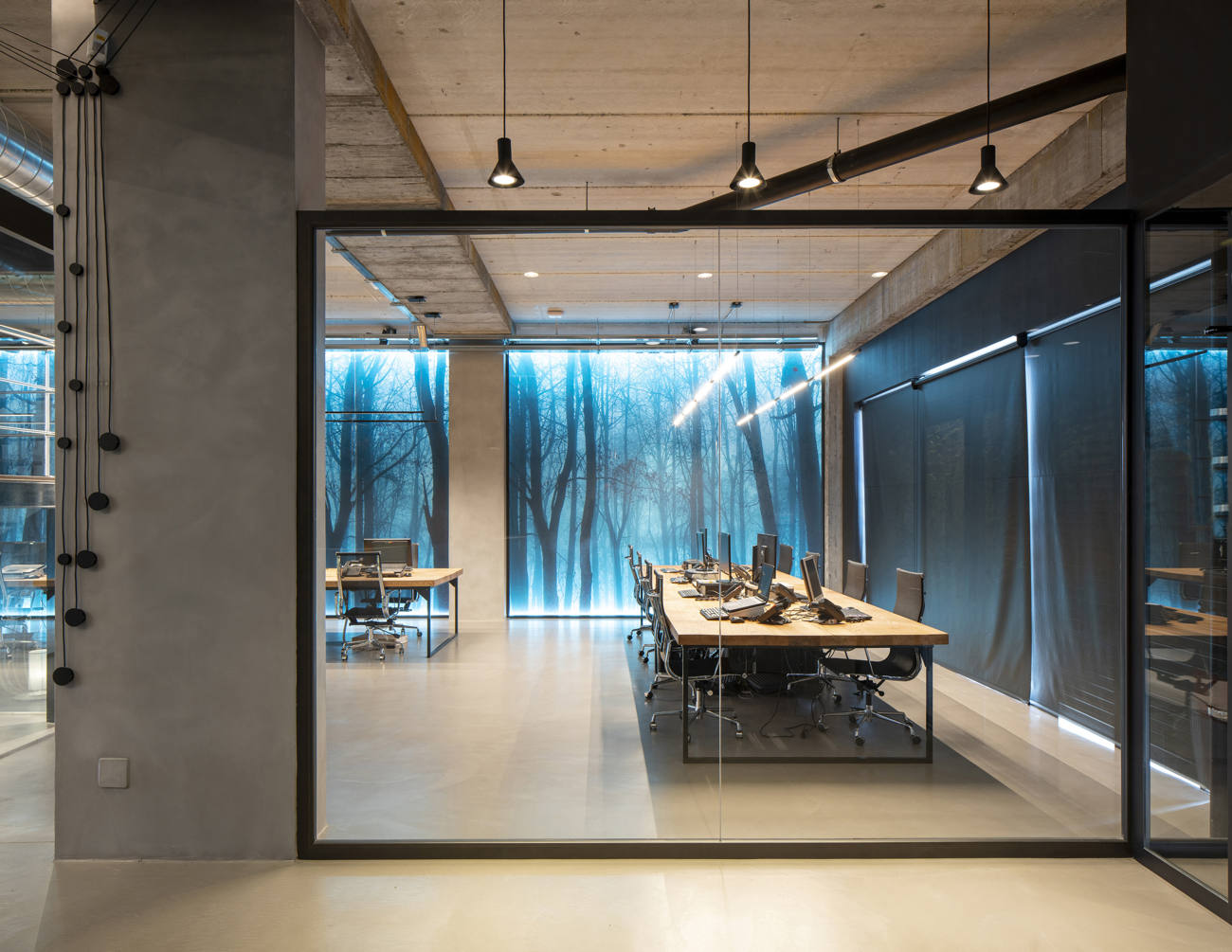 Looking for successful results? Don't miss the train, join us!
The expansion of our partner network is one of our primary goals. We guarantee decorative materials manufactured to offer the best performance, a fact that is leading to an exponential growth in demand.
Become part of Topciment® by becoming one of our microcement distributors in Las Vegas and benefit from a series of exclusive advantages, such as technical advice every day of the year and the offer of different trainings.
Do you want more information? Write us through the form below and without obligation our professionals will show you the advantages and requirements of being part of a company like ours.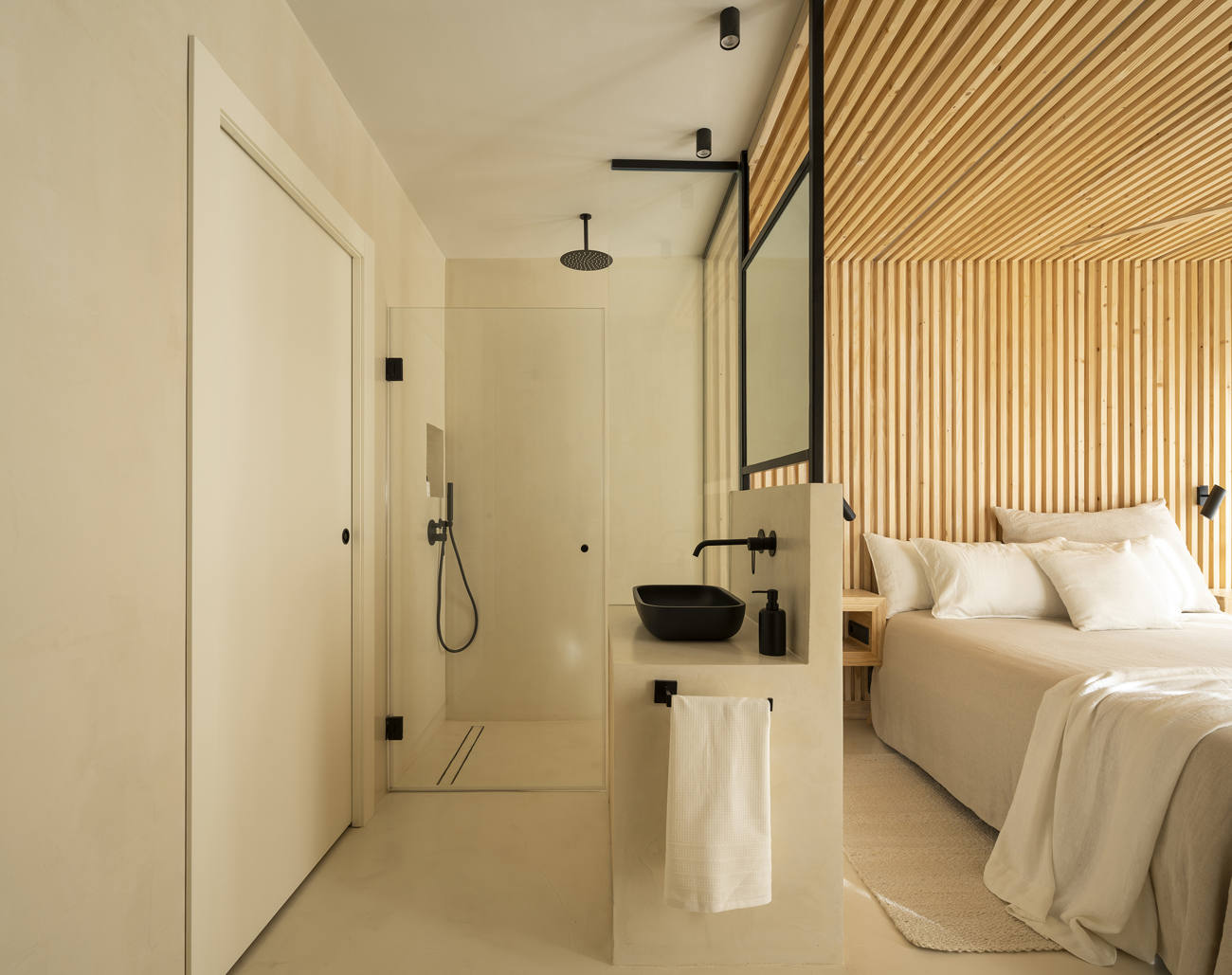 Do you have a decorative project? Tell us about it
When you have to make important decisions, the most complicated thing is to take the first step. You are looking for an insurance that the decision you are going to take is going to be the right one and you know? Today you are in luck, because you have met us. We work with a single objective, that the result reflects your full satisfaction, for this we have the best products on the market of decorative coatings.
So, how about telling us what your ideas are? Our experts will listen to you carefully and will look for the best answers so that success is one more step on the way. Contact us through the form and we will make your wishes come true.