Microcement Los Angeles - Your concrete specialist in California
In Topciment® we dedicate all our efforts to give more and more to our customers and partners. A commitment to improve our products and services that has led us to grow exponentially and position ourselves as a benchmark in microcement worldwide. Despite our experience of almost 20 years in the sector, cooperation and humility continue to be fundamental values in our code as a company.
Since 2005 we have differentiated ourselves by our know-how, the high performance of our coatings as well as our exceptional technical service and customer care. We don't just manufacture microcements in Los Angeles, we train people and professionals to pass on our expertise in the way we treat the product and apply it to surfaces throughout California.
A course that would not be understood without the strong commitment to R+D+I that has led us to differentiate ourselves and establish ourselves as an INNOVATIVE SME and host, as very few companies in the sector can demonstrate that they hold, the ISO 9001:2015 certificate as producers of microcement and other decorative coatings.
To trust in Topciment® is to do so in a company of international renown and with a presence in more than 60 countries thanks to a powerful network of distributors. We are not only present in the United States, but also in Australia, Canada, China and Europe.
Satisfying you is our mission. Tell us how we can help you. We will be happy to do so. We're your concrete specialist in Los Angeles and the whole California.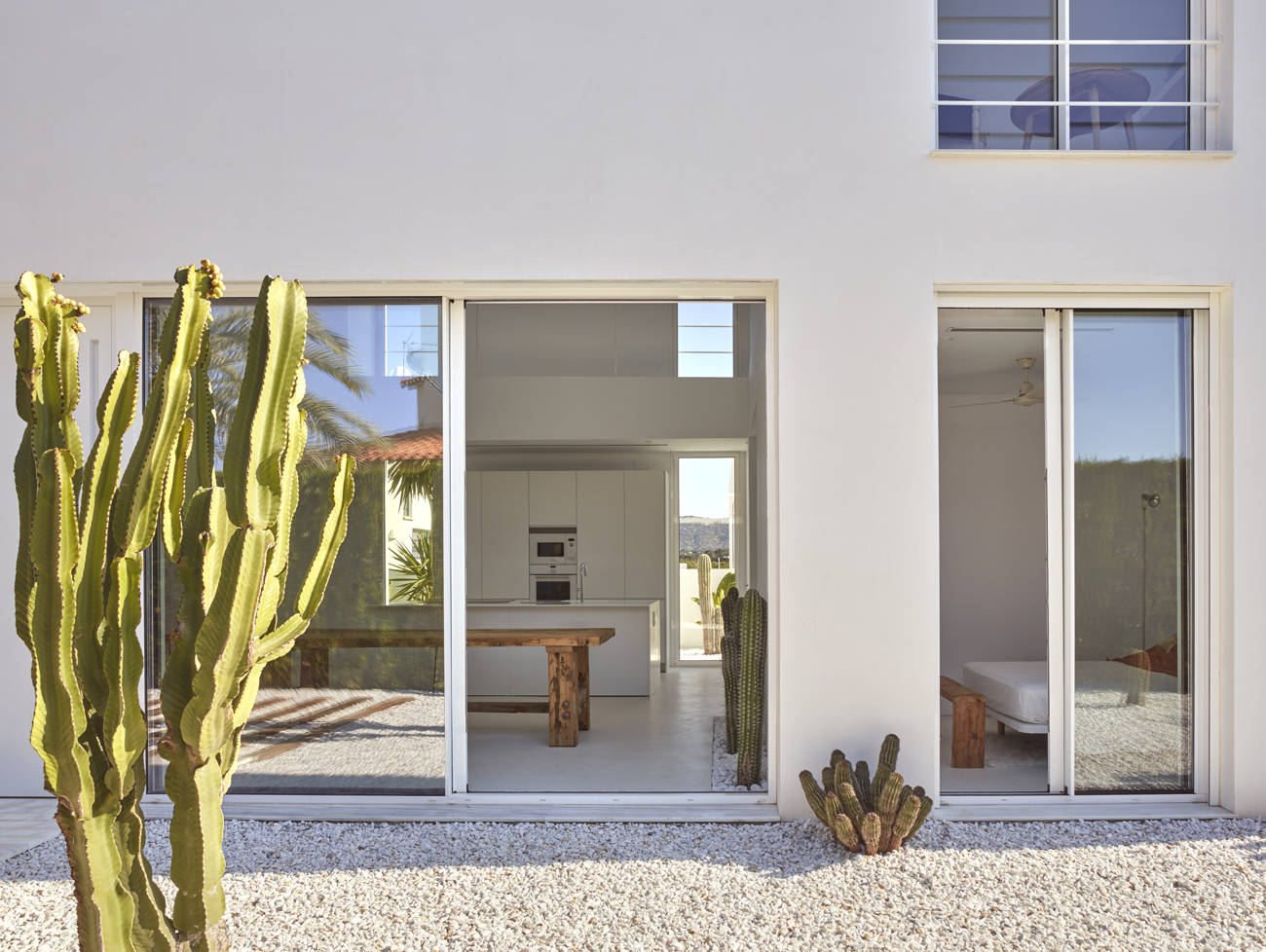 What is microcement?
Microcement is one of the most popular solutions in Europe. A decorative trend that is gaining more and more followers in Los Angeles thanks to companies like ours. A coating capable of being applied on any surface you can imagine in thin and delicate layers of less than 3 millimeters thick. And in full color, as many or more than you know.
A pigmented material with excellent adhesion on floors and walls that is not easy to crack or fissure. In fact, it doesn't if the application process is carried out by a professional. And we have the best microcement installers in Los Angeles.
p Continuous surfaces that are quick to create, without demolishing existing flooring or wall covering, with a beautiful and timeless visual design. A coating that fuses unrepeatable aesthetics and functionality. Each applicator leaves his or her stamp, creating cement surfaces that cannot be copied. Is there anything more exclusive?
Microcement benefits: aesthetic plus funcionality
With microcement, walls and floors become one. A continuity that is not within reach of other coatings. Nor is it possible to unite aesthetics and functionality, enhancing each one without renouncing the other. A coating that fits like a glove to surfaces and materials, environments and styles and tastes.
Unique cement finishes with a modern skin
Finishes with "second skin" effect. An always modern look regardless of the desired appearance of walls and floors. Microcement is perfect for reproducing minimalist and avant-garde environments. But its versatility goes beyond that.
Seamless appearance and unintrusive
Practicality for its no joints and no visual breaks. Applicable on any surface without being intrusive. Neither affects the structural load nor requires machinery and demolition tasks.
High performance resistance and durability
We stand behind the quality of our products, as well as the skill of our certified applicators. A union from which durable coatings that do not crack or fissure are born.
Minimal thickness over any substrate
Does thicker equals stronger? Not at all. Our coatings guarantee excellent mechanical resistance in only 1-3 mm thickness on all types of substrates. Gresite, tiles, cement, marble...
Colors, colors and more colors
The palette of colors offered by our systems is extensive. We know the importance of getting the right shade of a material to transform an environment and achieve what we want.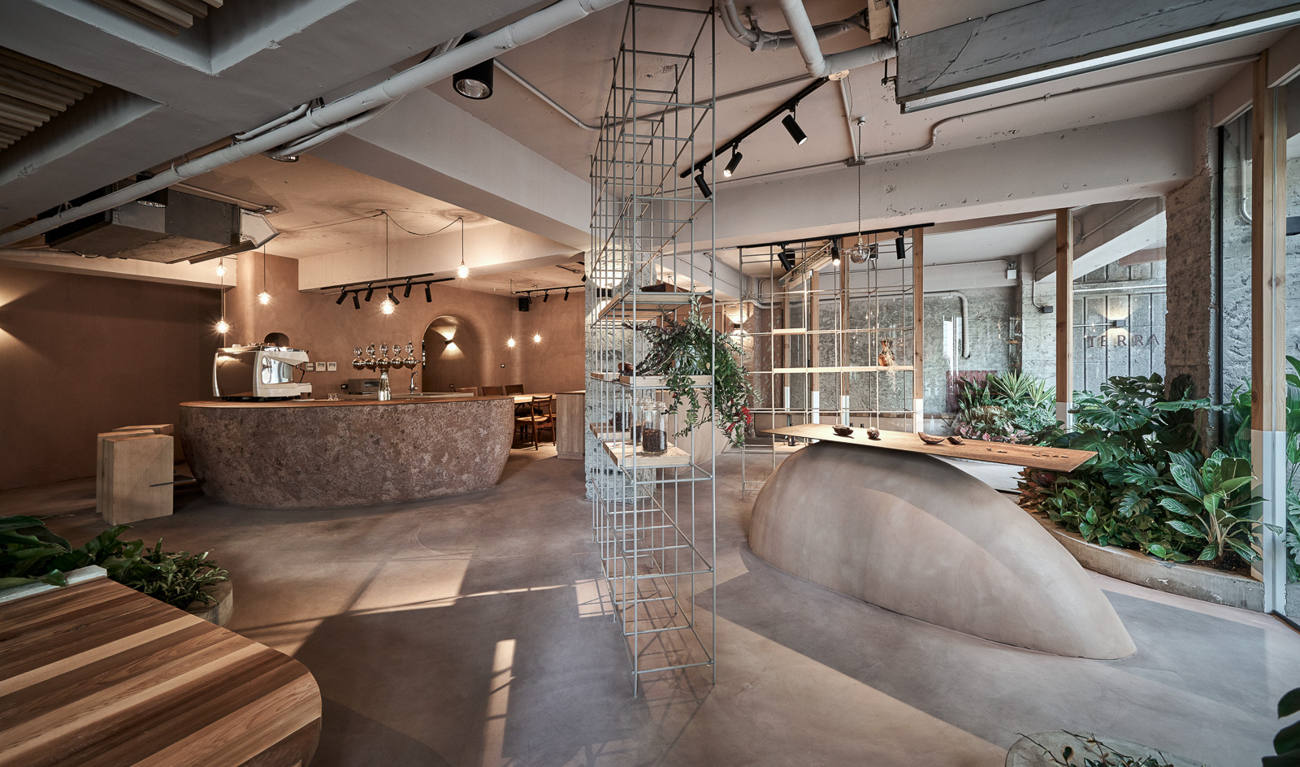 What we do and how we do it as a microcement specialist
Experience Experience. And more experience. That is our great added value as specialists in microcement. Almost two decades of experience in which we have made it clear that we do very well what we know how to do.
We don't just manufacture microcements and market them in Los Angeles and the rest of California. We seek to create value and knowledge about an art. The professional is and always will be our raison d'être.
Technical advice
We thoroughly train our sales technicians, day after day, to help them efficiently manage any doubts and problems that may arise in relation to our coatings.
Professional training
A training that extends to the applicator who seeks to get started in new brands, such as ours, or simply to enhance their skills and climb the ladder. Train with us and be the next Topciment® certified microcement installer.
Manufacturing and marketing premium finishing materials
Our microcements are CE marked and ISO 9001:2015 certified. What better proof of their quality and performance? Premium finish coatings that we manufacture and market in Los Angeles and around the world through our distributors.
We have the best microcement installers in Los Angeles
For us, training is non-negotiable. Starting from the inside. Our microcement applicators in Los Angeles are continuously instructed in the placement of our products. Experienced professionals who perfectly understand the material they are working with, the needs of each space and the coating and treatment it requires, as well as the different and changing application processes. Because no, not all installations are the same.
If you are thinking of completely renovating a home or commercial space with this modern and groundbreaking finish, you are in the right place. Do not wait any longer and write us. We will give you a free estimate.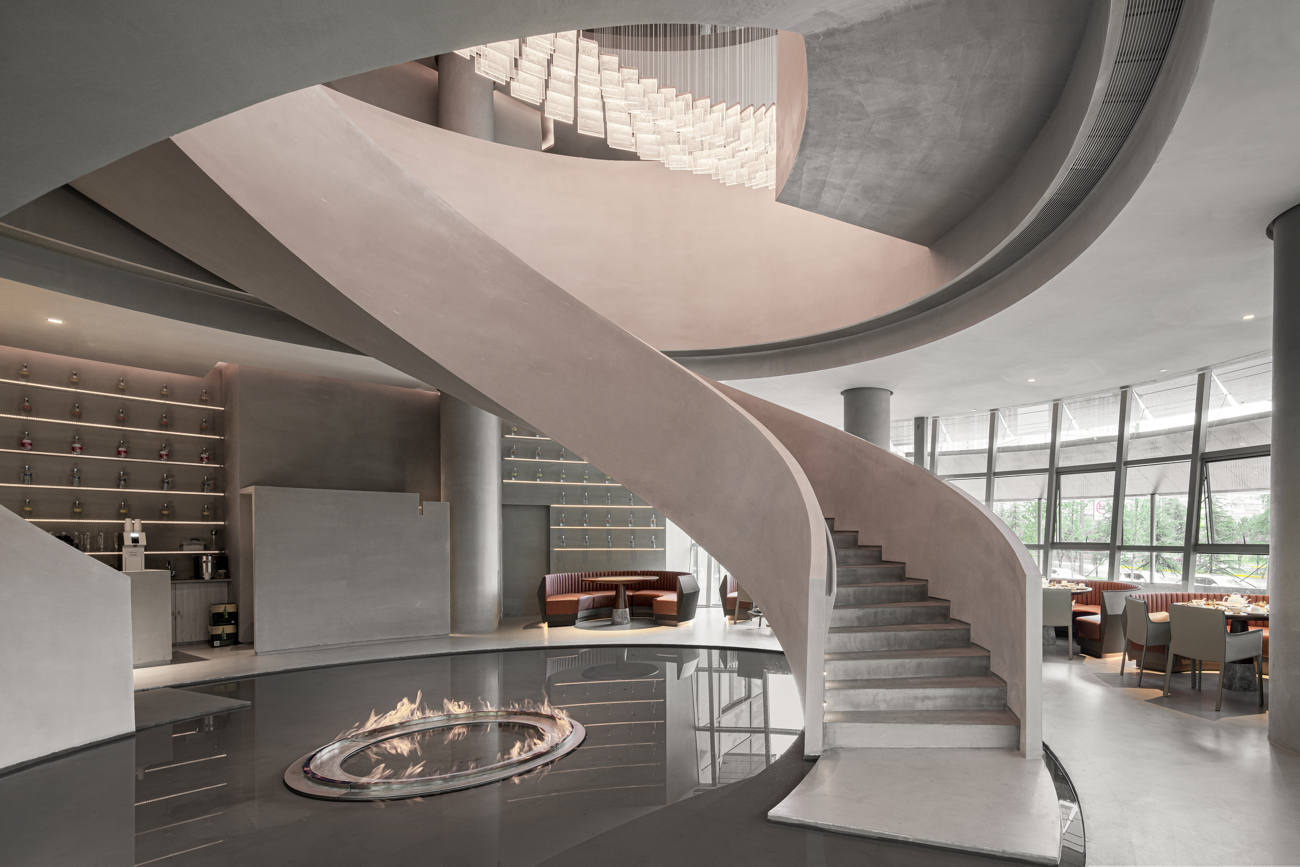 Transform any space with microcement in Los Angeles
Microcement to modernize spaces. Continuous coatings dream for any room that boasts. A versatile material to fill every place with color, quality and distinction while saving valuable time and money.
Microcement for bathrooms
Ease of cleaning and resistance to environmental humidity, steam and running water. That is what a microcement system offers in bathrooms. Whether on walls and floors, as in the shower tray or bathtub and even in the sink or shelves. The fields of application are endless.
Microcement for countertops
Resistance to UV rays and a modern and groundbreaking aesthetic. That gives the microcement in outdoor countertops, coupled with a high resistance to abrasion and friction if you decide to put inside the kitchen. A win-win in either case.
Microcement for kitchens
Microcement is a favorite for streamlining the kitchen renovation process, as it is a flexible and innovative solution. It repels water, tolerates heat, provides non-slip finishes to floors, stains and splashes are easily cleaned... What more is needed?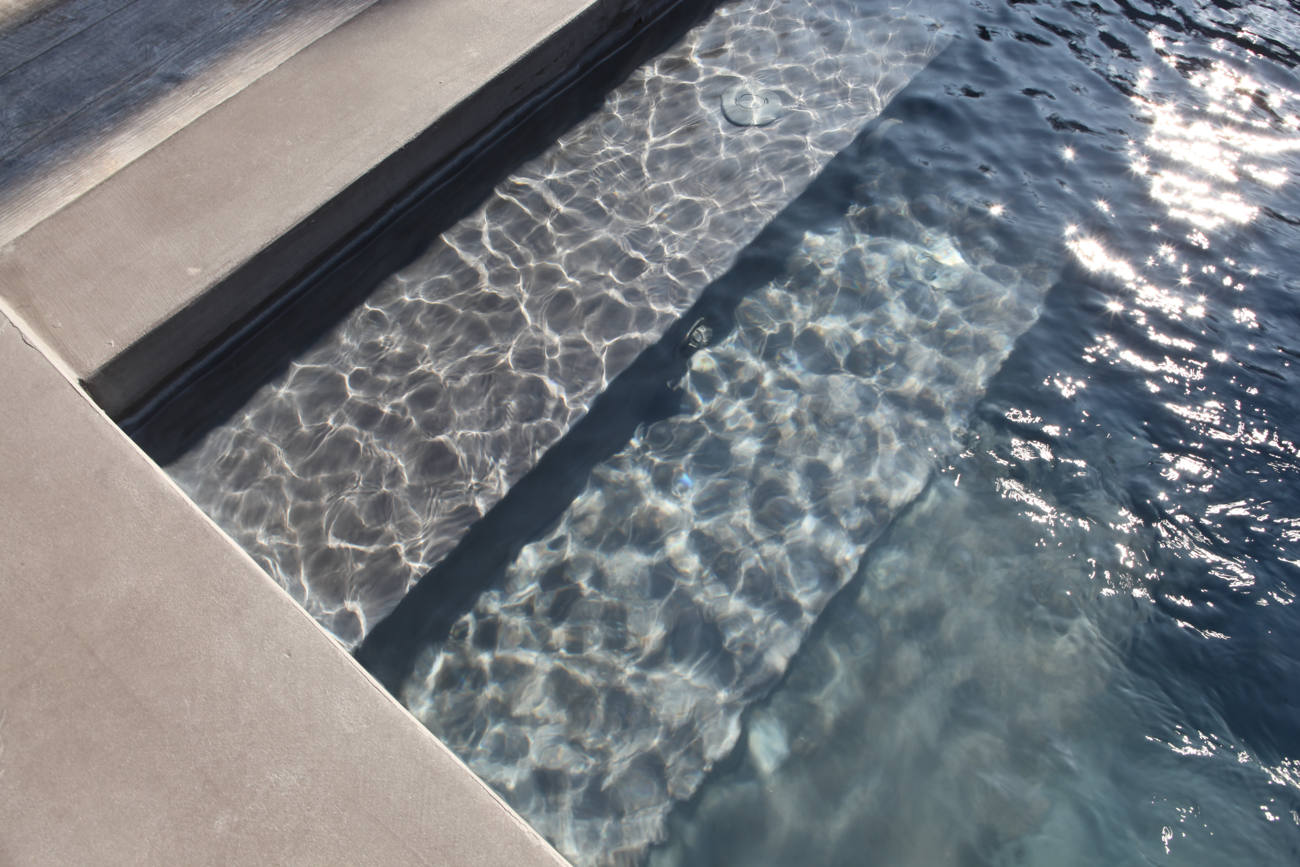 Microcement for outdoors like pools anf façades
The virtues of microcement are not only enhanced indoors, but also outdoors. Depending on the field of application, we have a system that fits perfectly for outdoor use. Swimming pools, facades, terraces ... the field is endless.
Microcement for staircases
Microcement is a very durable material, which is not damaged by heavy and high traffic. That is why it is an excellent decorative and functional solution for stairs. A complex process and reserved for expert hands but the final results make it very worthwhile.
Microcement for commercial use: ideal choice too
Residential or commercial projects. Any of them is enhanced with the use of microcement. All types of homes can be renovated with it, as well as stores and businesses, restaurants, hotels...
The company by and for microcement professionals
We put all our experience at the disposal of the professional. A trajectory in which we have learned from our mistakes to be better by and for you. Because we do not understand any other way of working than pursuing excellence.
We offer you a wide range of microcement systems in Los Angeles, so that you can cover every surface and substrate with full guarantees. Almost imperishable coatings that do not wear or age over the years. Versatility in thin layers between 1 and 3 millimeters.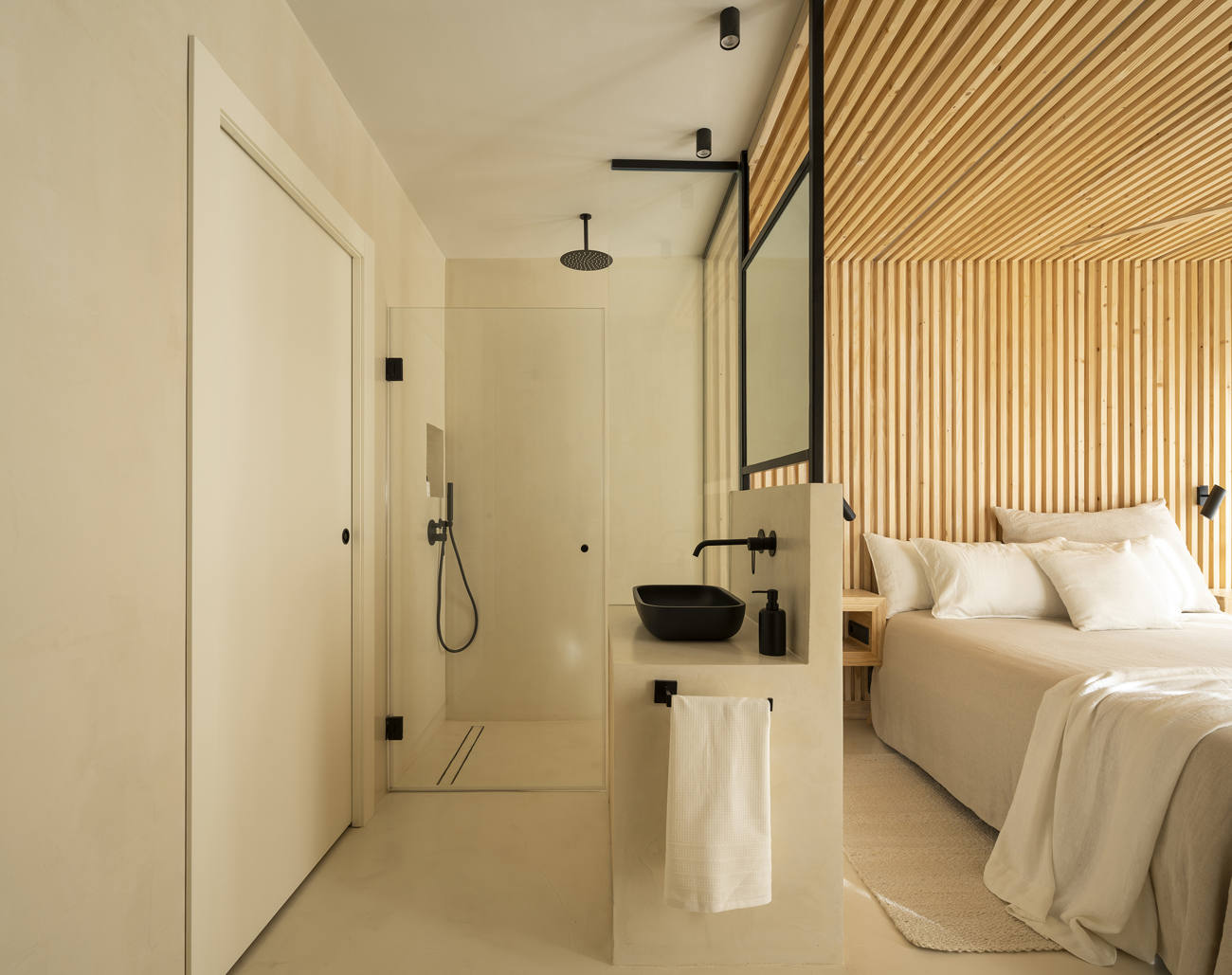 Microbase, microcement for a strong substrate
The incredible mechanical and chemical resistance of our systems is evident from the very first coat. Microbase acts as a preparatory microcement to lay a solid foundation and establish a good base. So much so that more and more applicators are deciding to use it as a finishing microcement, as its performance is very good. Available as a one-component (Evoluttion) and two-component (Sttandard ) in various grain sizes.
Microfino, microcement for water-effect walls
Creating the water effect on surfaces is an increasingly demanded finish. With Microfino this characteristic texture reaches another level quickly and easily. A very versatile microcement finish that manages to create visual contrasts on non-trafficable surfaces such as walls. A very natural product that is also valid for floors thanks to its excellent resistance. Available in XS, S and M granulometries and as single-component (Evoluttion) and two-component (Sttandard) microcement.
Microdeck, microcement to complete floorings
Microdeck is the perfect dance partner for floors and other walkable surfaces. A product to put the icing on the decor, especially in interior spaces. A finishing microcement that gives the coated surfaces a non-slip finish with no added additives.
Available as a one-component (Evoluttion) and two-component (Sttandard ), it stands out for its outstanding mechanical performance. It does not succumb to abrasive wear or high traffic, creating long-lasting pavements. Aesthetically versatile, thanks to the possibility of being applied with the wet-on-wet technique.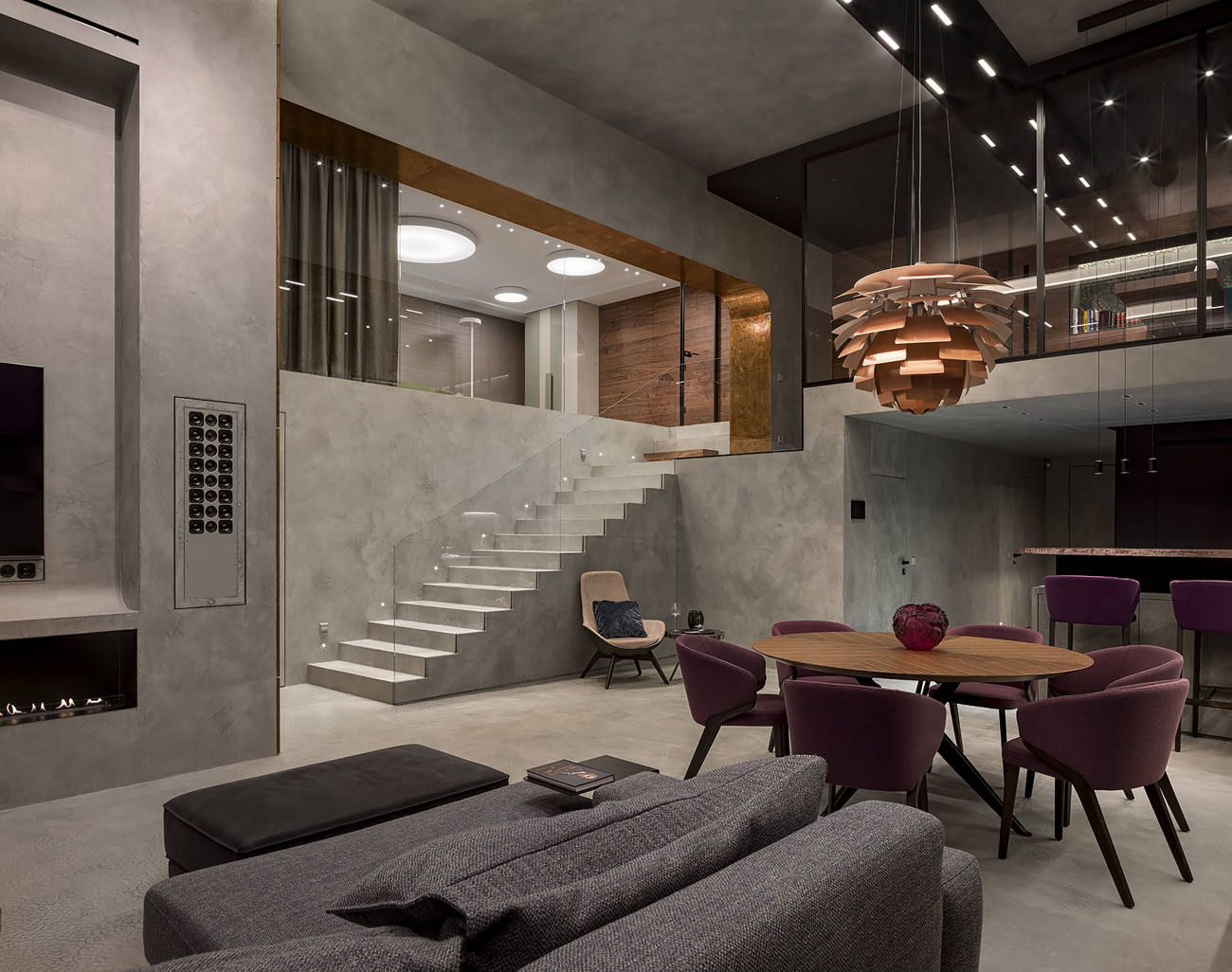 Atlanttic, microcement for water spaces
Swimming pools, spas or fountains are just some of the spaces in contact with water that can be created with Atlanttic Aquaciment® . Distinguished surfaces, with non-slip finishes, permeable to water vapor and waterproof.
A very exclusive microcement that can be used in the area around the pool as well as in the pool basin. In any case, the end result does not disappoint. XXL and XL are the two grain sizes in which this two-component coating is available for magazine-worthy creations.
Microstone, microcement for safe outdoor spaces
No exterior surface is safer than one that has been designed with Sttandard Microstone, our two-component and cement-based microcement that is perfect for outdoor spaces. The greater thickness of its aggregate boosts the resistance of a product that is UV-resistant and has a slip-resistant finish without sealing in between.
Microstone coated surfaces will not discolor or wear over time. L and XL are the two granulometries of a product with which floors could not be in better hands.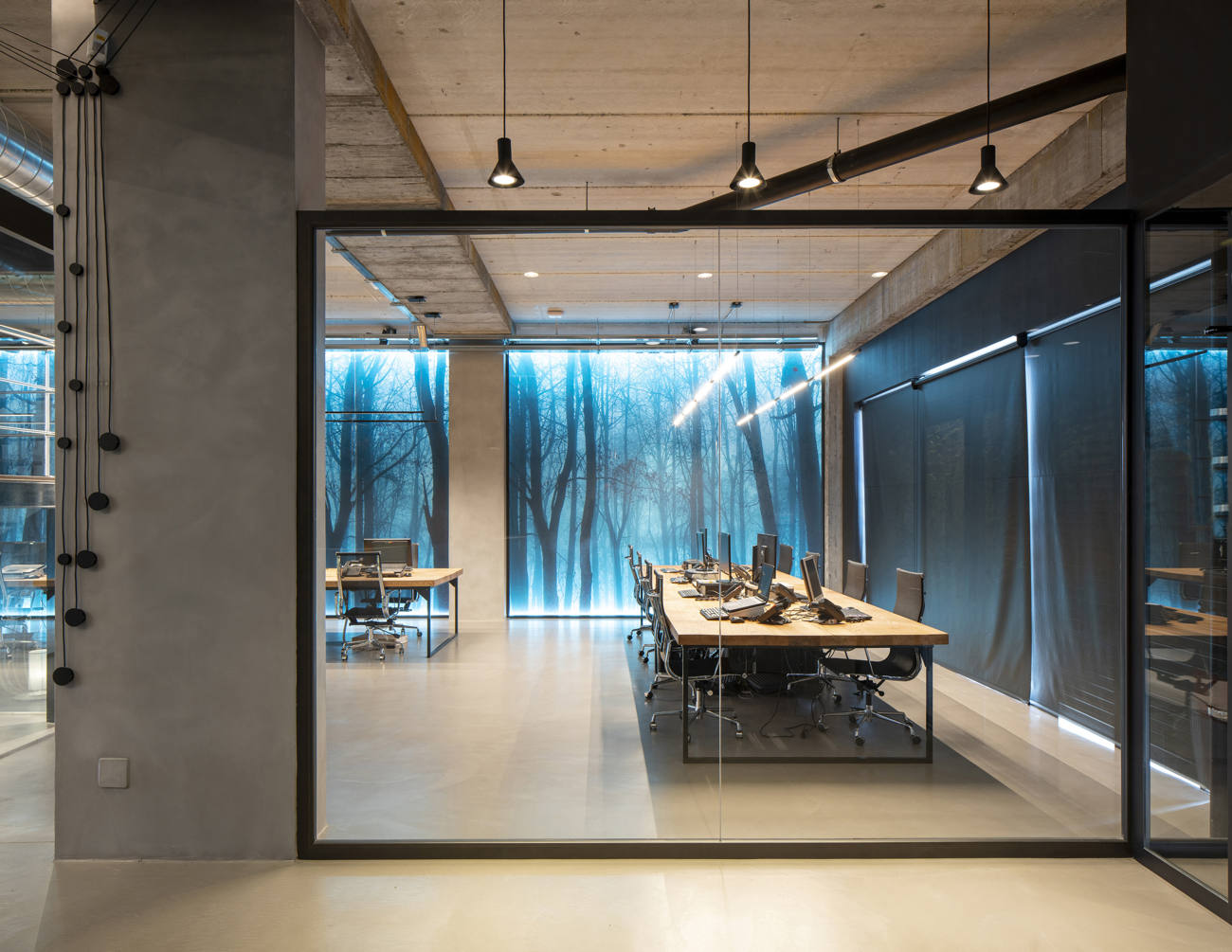 Efectto Quartz, ready-to-use microcement
The fact that microcement is an art and its application is reserved only for masters of the art does not mean that it cannot be easy at the same time. And for proof, a product. Efectto Quartz is our exclusive ready-to-use microcement. A product that does not need fiber mesh and with which you can create highly decorative finishes in a faster and simpler way.
Industtrial, epoxy-based microcement
Aggregates and epoxy resin come together in Industtrial. A microcement to ensure greater mechanical strength, especially in spaces exposed to high traffic such as warehouses, factories and offices. But also those exposed to environmental humidity and water, such as bathrooms. Since this coating has greater performance with respect to water than the more conventional microcements. The only drawback is that it is only suitable for interiors, but blessed but with so many advantages!
Natture, lime-based microcement
For versatility also Natture, our two-componen and lime-based microcement. Harder, seamless and with superior workability, as are their performance. Its natural aesthetics are a real eye-catcher. Tadelakt, concrete, stucco... the possibilities are vast. A very trendy coating. Four granulometries for interior and exterior floors and walls.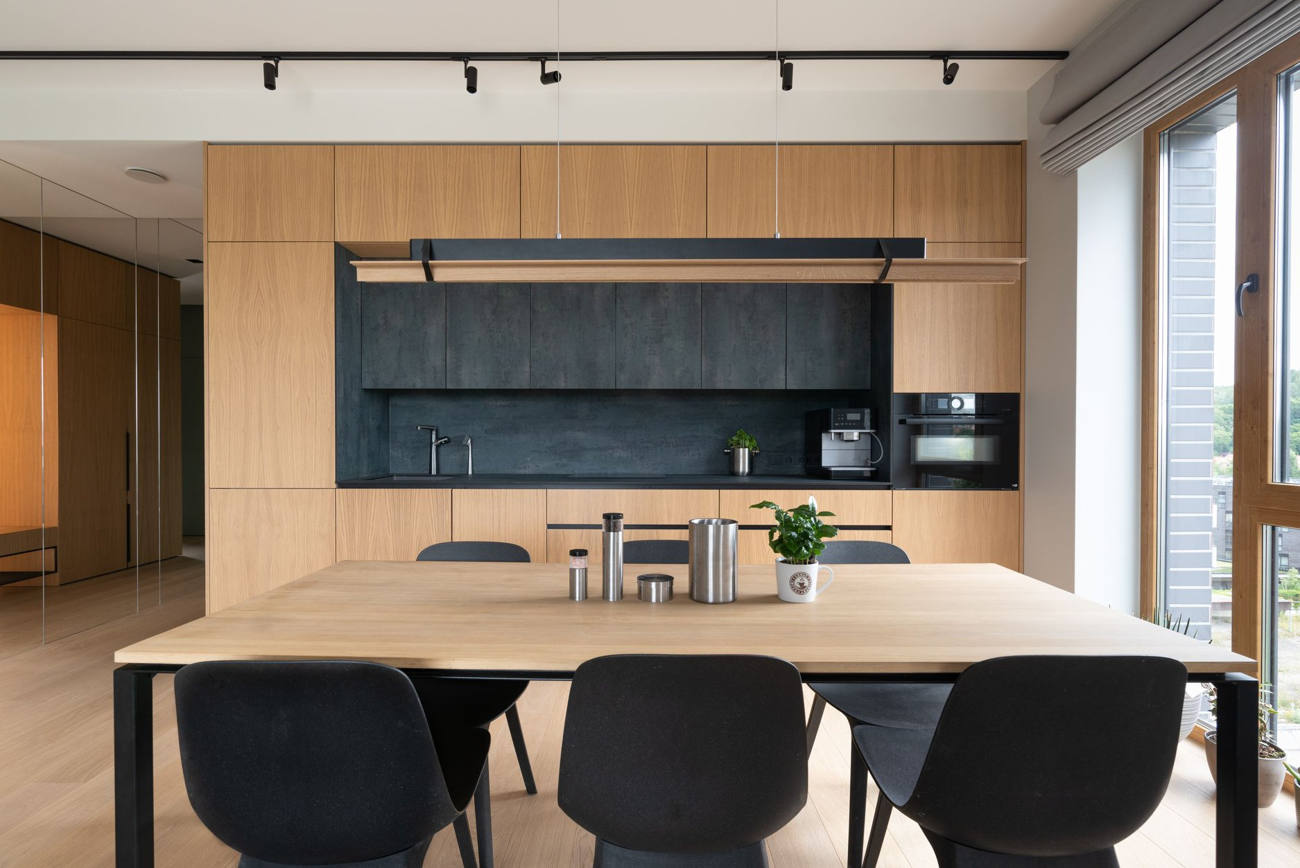 Renew your substrate with us
Don't worry about your project, we take care of it. We work on large renovation projects of homes but also of commercial premises such as hotels, restaurants and offices. Decorative solutions that are functional, durable and of incomparable beauty. At a competitive price and with the best customer service. We take care of the details so that your experience with us is satisfactory. Ready to take the next step?
Request your quote or microcement sample here
Request your quote for a microcement renovation in Los Angeles or ask for sample kits of our products (subject to availability). We'll inform you of everything you need. Transparency and communication are our hallmarks as a company, we are waiting for you!
Not only microcement in Los Angeles: find another innovative solutions
Saying that we are dedicated only to microcement in Los Angeles is an understatement. Although we are specialists in the art of this covering, we manufacture all types of solutions so you can choose the system that best fits what you're looking for.
Stamped concrete or printed concrete
Who says no to a beautiful stamped concrete paving? We have developed a complete line of products to imitate the beauty of noble materials such as stone or wood. Long-lasting surfaces where you set the limit. Decorative mortars, repair mortars, overlays, printed concrete molds, release agents, varnishes... Ask us.
Paints and glazes
Metallic and oxide finishes, but also more semi-transparent and translucent. We also dominate the paint and glazes sector, developing an exclusive line of products for all kinds of effects and textures with the best possible performance.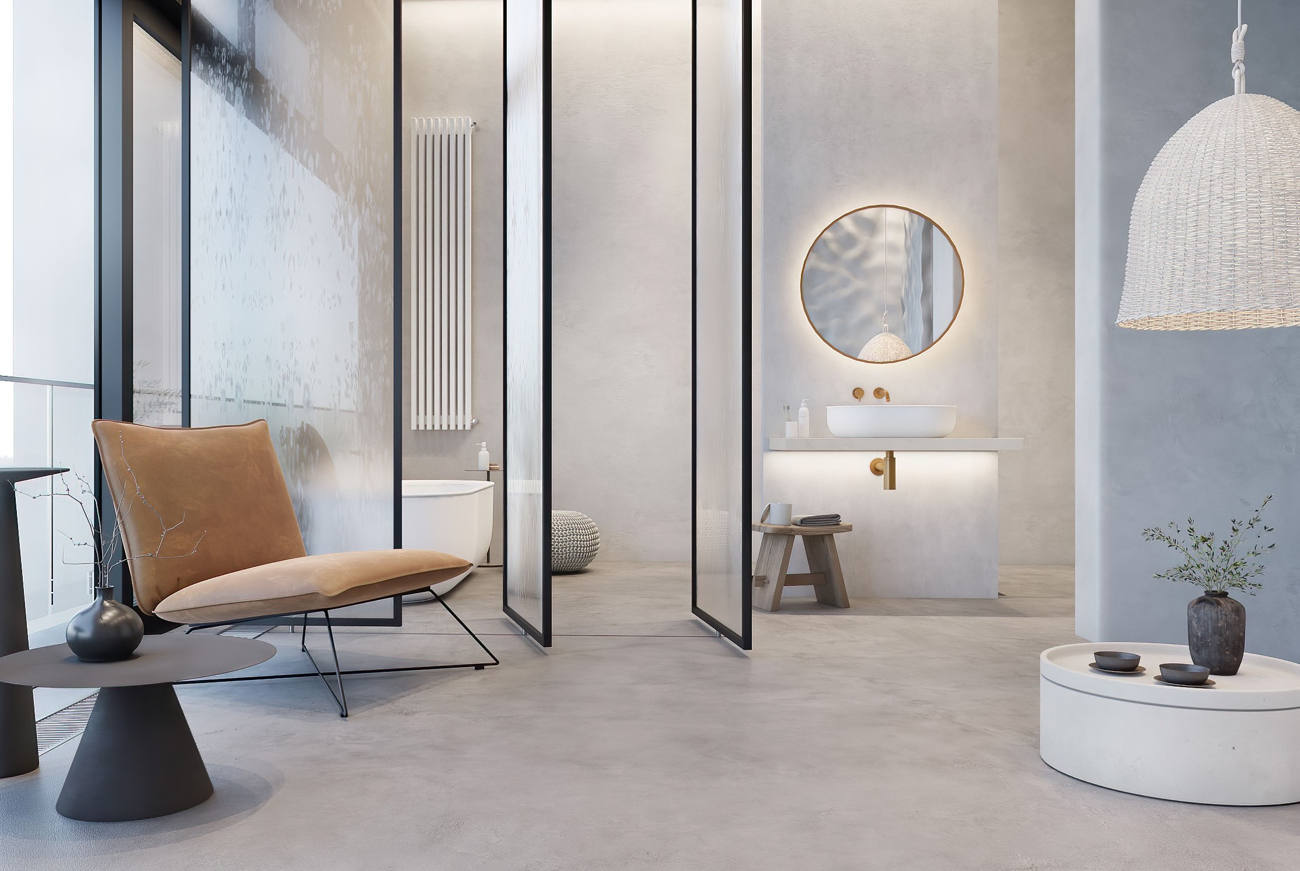 Do you want to talk?
Do you have doubts about what we do or how we do it? Are you a professional in the sector and want to try new brands? Sign up for a training course? Become an authorized Topciment® applicator? Hire our services for the complete renovation of a space? Let's talk! Fill out this form and we will contact you as soon as possible.