Microcement in Oklahoma - Manufacturers and sellers of smooth cement
Topciment® is a company specialized in microcement and all kinds of decorative coatings. Born in 2005, in Valencia, we arrived with one goal in mind, to revolutionize and take the decorative sector to a higher level. In our journey to achieve our goals, we had to deal with all kinds of casuistry, from the good ones to the not so good ones, however, with our faithful belief in mind and above all a lot of effort, we managed to reach the point where we are today, being one of the leading companies in microcement at an international level.
However, we like to keep our feet on the ground and remember where we come from despite our renowned reputation. We believe that humility is a value that must be maintained at all times and we know that to get here has not been thanks only to us and our effort, but also to all those professionals and companies that bet on us the first time and that, proudly, we say that today we maintain that unbreakable bond.
Our guarantees of success that we ensure from the beginning are one of the reasons why they opt for our products and services from the beginning, how? Through certificates that demonstrate our professionalism as a company, such as the ISO 9001:2015 seal. This exclusive title, which few companies enjoy, highlights our quality compared to other companies and highlights the high performance we offer.
After more than 17 years of experience, our collaborators have not stopped increasing exponentially, which has allowed us to have a wide network of distributors that ensures our presence in more than 59 countries and in cities as relevant as: London, Toronto, Paris, Sydney, Madrid, Warsaw, New York.... Cities to which we dedicate all our potential and talent as a company to elevate the microcement sector.
Our continuous work to bring the highest quality microcement to Oklahoma and around the world has been recognized by awarding us the distinguished title of Innovative SME. A certificate that values our business and professional trajectory and which allows us to gain the trust of more and more industry experts, such as: Architects, designers, interior designers, construction companies and individuals.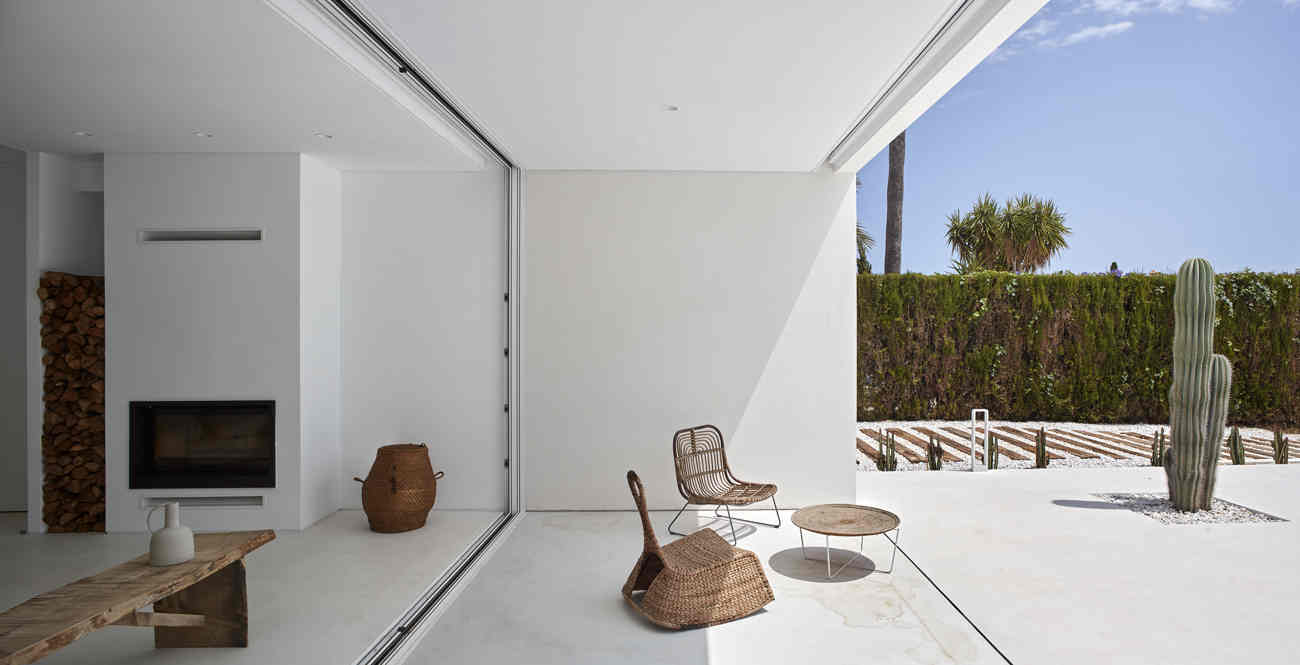 Microcement: the experts' decorative answer
More and more experts have come to appreciate microcement as the best decorative coating, ideal for all kinds of situations. It is amazing the long list of advantages that this product brings us, so it is not surprising that its demand has increased exponentially in recent years.
This coating, only 2/3 mm thick, allows its application on any surface without affecting the structure with its weight. In addition, it provides extra resistance to pedestrian traffic, as well as to abrasion, humidity, UV light, impact and scratches. As you can see, it is a product of incredible hardness with which to guarantee the well-being of surfaces in the long term.
Among its features, it is quick and easy to use, allowing the professional to apply it directly on the original material, saving time and avoiding the generation of debris. Its high adhesion allows it to be applied on any type of support, such as: tiles, plasterboard, ceramic, cement, marble, plaster, terrazzo? And many more
Microcement is the symbiosis between functionality and aesthetics, something that gives it a great value for professionals, since in addition to all the properties described above, it has an incredible capacity to provide finishes of incomparable exclusivity and elegance. This has made decorative projects of all kinds to bet on this decorative coating: hotels, nurseries, restaurants, industrial areas, parks, commercial areas, swimming pools, works to individuals, among others.
Reputable company of microcement in Oklahoma: impeccable professionalism
At Topciment® we value work and discipline above anything else. We have followed this philosophy since we started more than 17 years ago, betting on the path of effort as the best option to fully satisfy our customers. Offering only a quality product and service would not be enough to achieve our goals, it is necessary to pay attention to the whole process and pamper it from the first phase to the last.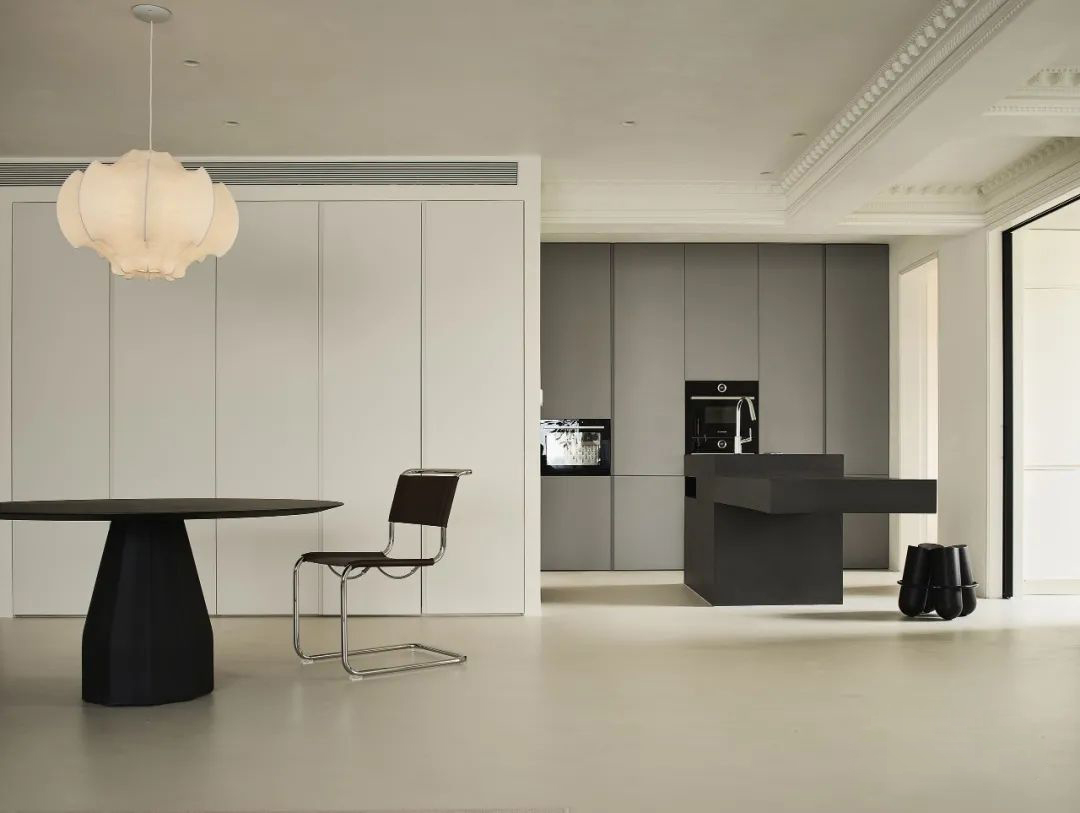 Personalized technical service
Experience makes us aware that starting a decorative project can cause many doubts and questions. With us you are guaranteed to have a team of highly qualified professionals who will be with you at all times, so, in any situation, you can contact us and we will guarantee your company and peace of mind, providing successful solutions.
ISO 9001 quality certification
One of the most costly, but at the same time most fundamental aspects when dealing with a client, is to give him the assurance that if he counts on us, his project will have a more than assured success. In our case, we provide that confidence through the ISO 9001:2015 certificate, an exclusive seal that few companies can boast, which recognizes the excellence of our company as manufacturers of microcement, both for the design, development and marketing.
Named as an Innovative SME
One of the most effective ways for us to continue to progress is our strong investment in R&D&I. We are a company that constantly works to be at the forefront, a fact that has been valued through the title of Innovative SME, which sets us apart from other companies, highlighting our professionalism, as well as our business trajectory.
A coating with great decorative potential, the microcement
For those of you who thought that was all there was to microcement, far from it, we've told you about it at a basic level, but here's what makes it so special.
Strong, durable surfaces
With microcement you will have a product that will need little maintenance and with a durability far superior to other decorative coatings. It has great chemical and mechanical resistance. Also to wear and tear due to pedestrian traffic, abrasion, UV light, temperature changes, high pressures, blows and scratches.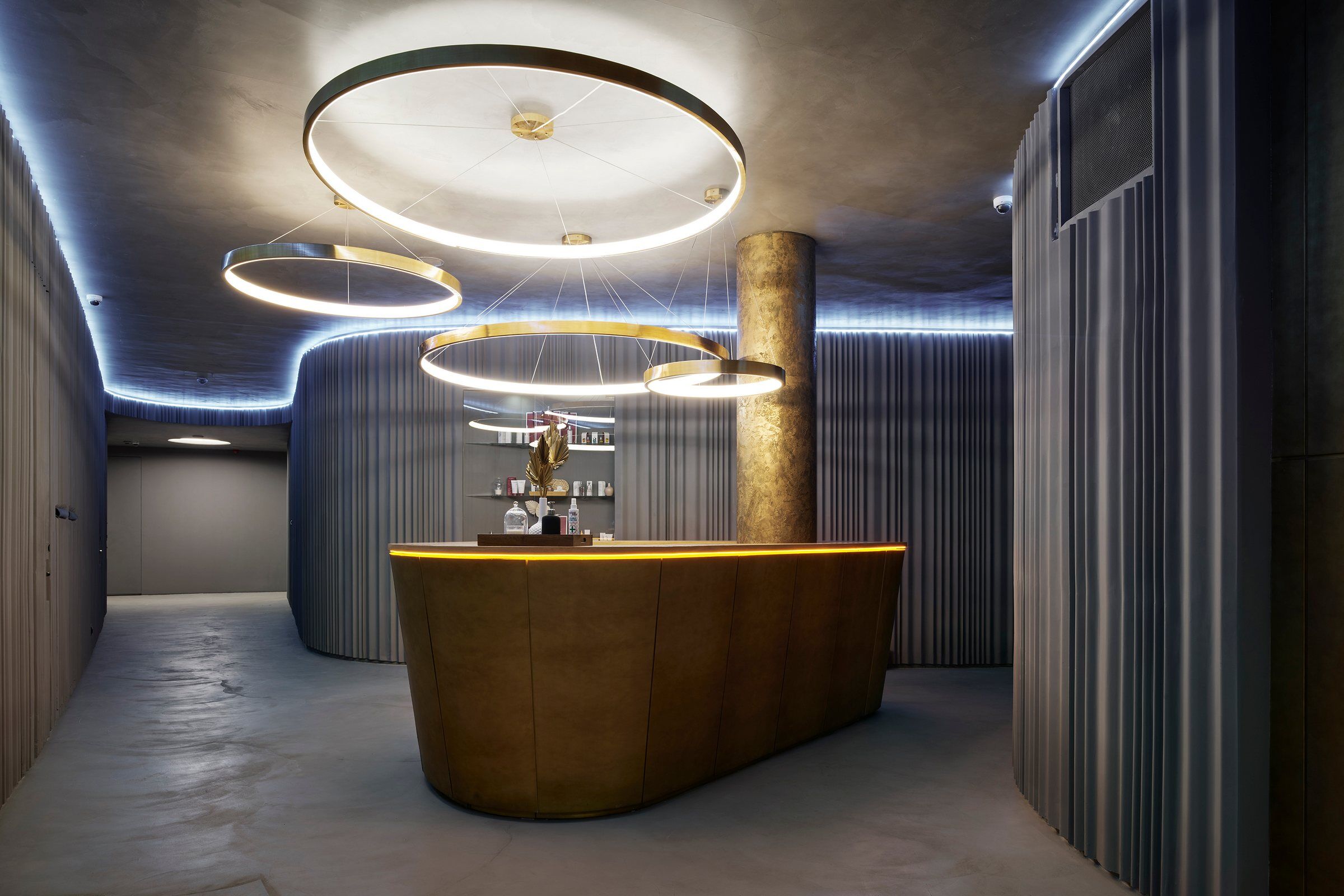 Water will no longer be a problem
A product that by nature has excellent resistance to humidity. This property can be potentialized to almost impermeability through the use of sealants or varnishes on the microcement. This quality makes it the ideal material for decorating areas with high humidity or in direct contact with water.
Anti-slip Surfaces = Increased Safety
One of our priorities as a company specializing in decorative coatings is to provide a product that guarantees complete safety wherever it is installed. Based on this objective, we have created a material with the capacity to generate anti-slip finishes, in order to avoid incidents in environments where they can be fatal, such as hospitals, factories, swimming pools, kitchens, bathrooms, etc.
Highly decorative continuous appearance
One of its most valued characteristics. In microcement we find a continuous coating, which means that it is free of expansion joints and gives rise to create infinite surfaces that provide the rooms with a distinguished elegance and beauty. A feature that also benefits hygienically, as it avoids the accumulation of dust in the grooves and favors the cleaning of the surfaces.
Tailored to your wishes
We achieve maximum customer satisfaction with our wide variety of microcement lines that allow us to tailor the finish to the customer's taste for each project. The professional has a greater facility to give free rein to creativity and to work with fewer limits in their work.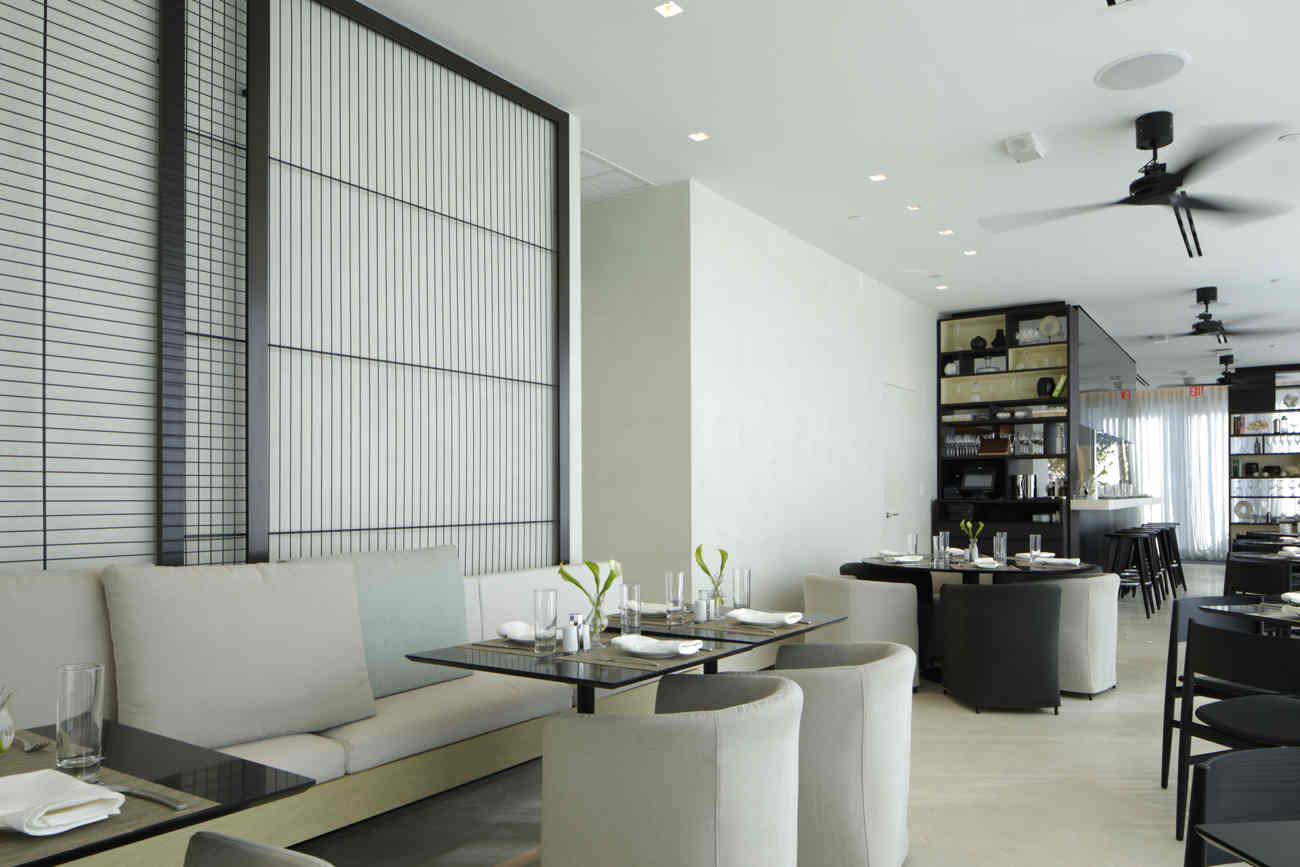 Say goodbye to debris
Its great adhesion with which no surface will slip away enables faster and easier installations. This property makes it the most suitable product to cover already inhabited houses, as it is able to decorate the spaces without having to carry out any work.
We train professionals! Specialists teaching courses in microcement
Dedication and experience are some of the most precious intangible values that a company can count on, since they are priceless, and only time can give them to you, bringing knowledge and wisdom. We can corroborate, today, that we are true masters of microcement, which has given us the opportunity to specialize in teaching through our courses.
Our courses are aimed at any professional looking to further perfect their skills as an applicator. It is not necessary to be an expert, as the levels are adapted to all levels. From the beginner who has just started, to the more experienced who wants to learn new techniques.
Pure customization with our microcements in Oklahoma
Each decorative project is a world, which means that your needs are very different from each other. We, who are experts in generating customized finishes for each client, have created different lines of microcement to make this possible. Each one of them offers us specific qualities that adapt perfectly to the different demands of the market, guaranteeing very different textures, shapes, resistance and colors.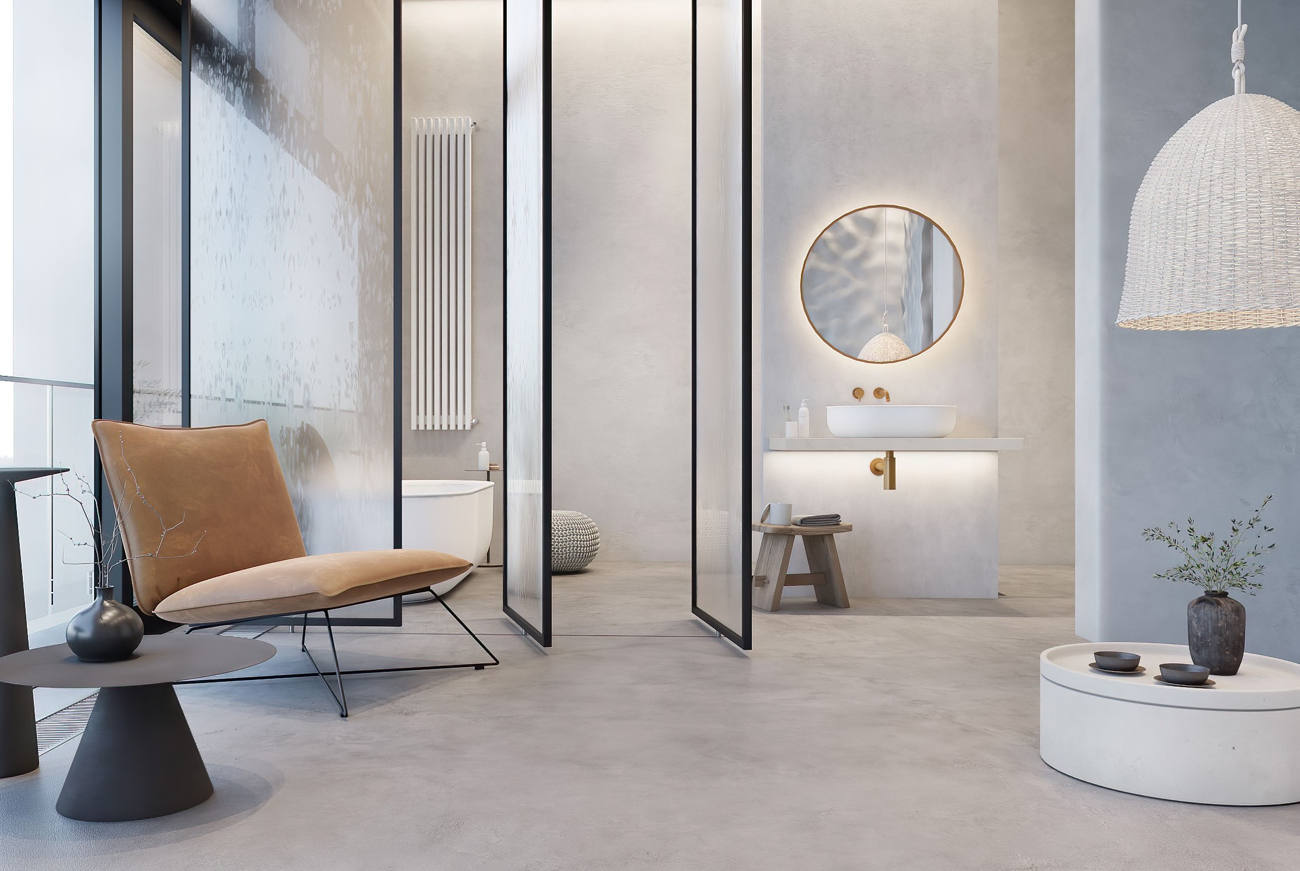 Microbase
Our Microbase line of microcement is the coarse-grained decorative coating, which offers great resistance and greater surface stability. It is a preparation microcement that can be found in both single-component (Evoluttion) and two-component (Sttandard ). Some experts have extended its use as a finishing microcement, since it provides more rustic atmospheres with more textured surfaces. Its granulometry is available in L, XL and XXL.
Microfino
With Microfino, we obtain a fine-grained finishing microcement for use on non-trafficable surfaces such as walls and ceilings. This product is available in single-component (Evoluttion) and two-component (Sttandard). It stands out for offering refined results with a sophisticated touch. However, despite its aesthetic quality, it also stands out for its chemical and mechanical resistance, a property that has attracted the attention of some professionals who have extended its use to floors as well. Product available in sizes XS, S and M.
Microdeck
Microdeck, the coarse-grained microcement finish that offers fantastic qualities of resistance to pedestrian traffic and abrasion, as well as providing surfaces with a non-slip finish. It is available in both single-component (Evoluttion) and two-component (Sttandard ). This coating is available in M and L particle sizes.
Microstone
With the Microstone microcement line, you will obtain the ideal decorative coating for outdoor areas. Its aesthetics stand out for imitating natural stone, an aspect that blends in perfectly with gardens and terraces. Functionally, it offers great resistance to abrasion and slipping. Available in sizes L and XL.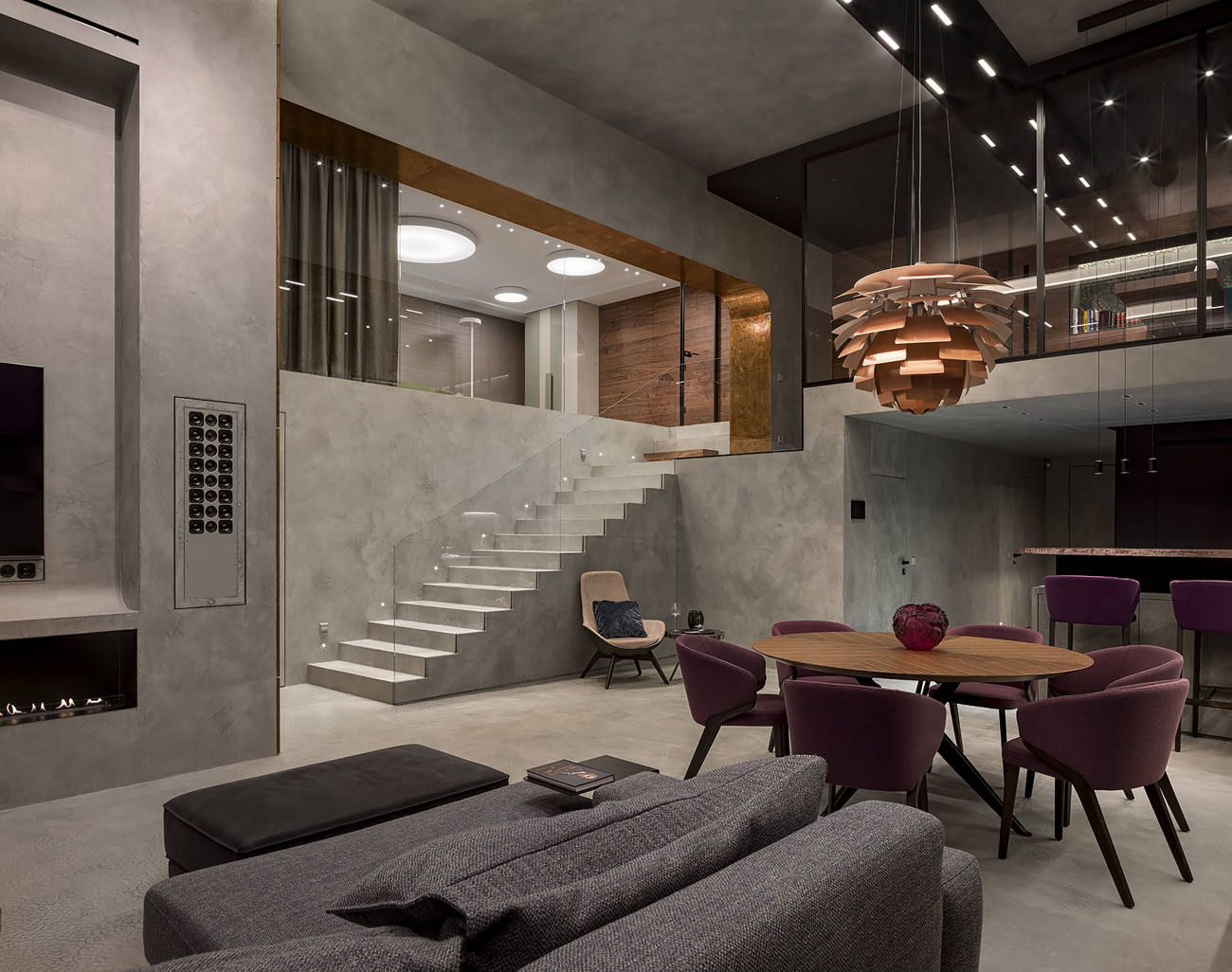 Atlanttic Aquaciment®
Do you want to cover a swimming pool, sauna, bathroom or, in general, an area with high ambient humidity? We show you the ideal microcement to carry out this task, Atlanttic Aquaciment®. This decorative coating innately has an amazing waterproof and anti-slip capacity. Due to its innovative formula, when it comes into contact with water, it activates the product, enhancing its qualities.
It achieves modern and attractive environments with its surprisingly fine and smooth finish in light tones. This microcement is now available in XL and XXL granulometries.
Industtrial
Industtrial, the microcement specialized in indoor areas and that thanks to its formula based on epoxy resin and aggregates, offers amazing finishes resistant to abrasion, traffic and high loads and pressures. An ideal product for application in industrial areas and laboratories, thanks to its mechanical and chemical resistance.
Product available in 16 different colors and 4 granulometries: Industtrial XL, Industtrial Base, Industtrial Medium and Industtrial Fine.
Efectto Quartz
With the Efectto Quartz ready-to-use microcement line, applicators enjoy greater workability, achieving results more quickly and simply. A product that decorates environments at the highest level of decoration and is ideal for installation in houses already inhabited, since it does not generate neither work nor debris.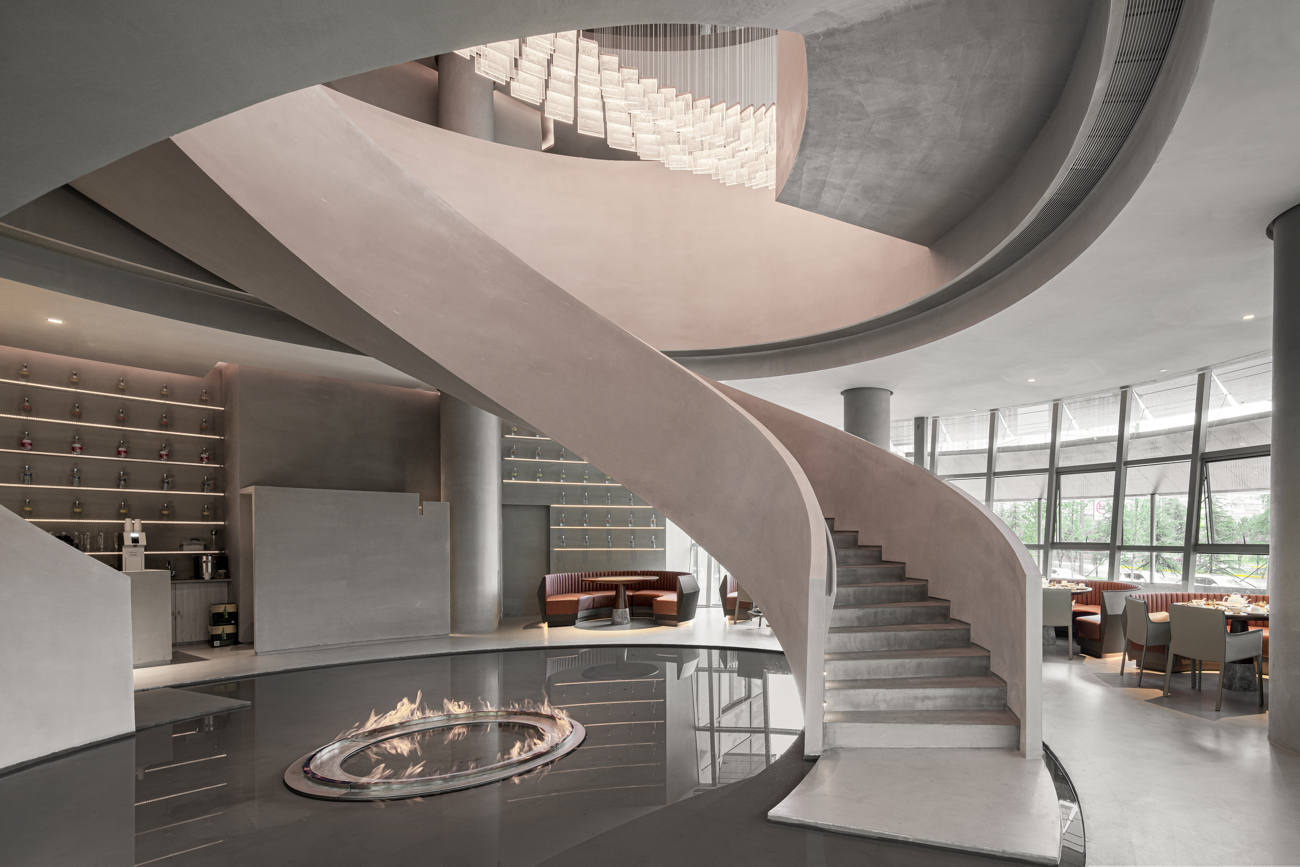 Natture
We present one of our most innovative decorative coatings, Natture, our eco-friendly lime-based microcement, which gives rooms an appearance similar to the old tadelakt cladding or exposed concrete.
In addition to its aesthetic appeal, it also generates stronger surfaces with its chemical and mechanical resistance. This product is available in the following granulometries: S, M, L and XL.
High efficiency with microcement for all environments
We found a microcement coating far superior to the rest that guarantees a wide range of very reliable aesthetic options, in addition to other very good resistance properties. It is a perfect coating to provide a new air to our environments thanks to its high efficiency in all spaces, regardless of whether they are vertical, horizontal, exterior or interior.
Its high resistance to traffic, as well as to wear and tear due to abrasion, stains, impacts and scratches, make microcement a coating that keeps your interior floors looking perfect. However, its use is not limited to this type of spaces, as it is equally efficient in any space where it is applied.
Decorating microcement bathrooms
The microcement is a material that brings us countless benefits in the coating of the bathrooms. In addition to the unique resistance to moisture, water and water vapor, the quick installation in such rooms is very welcome.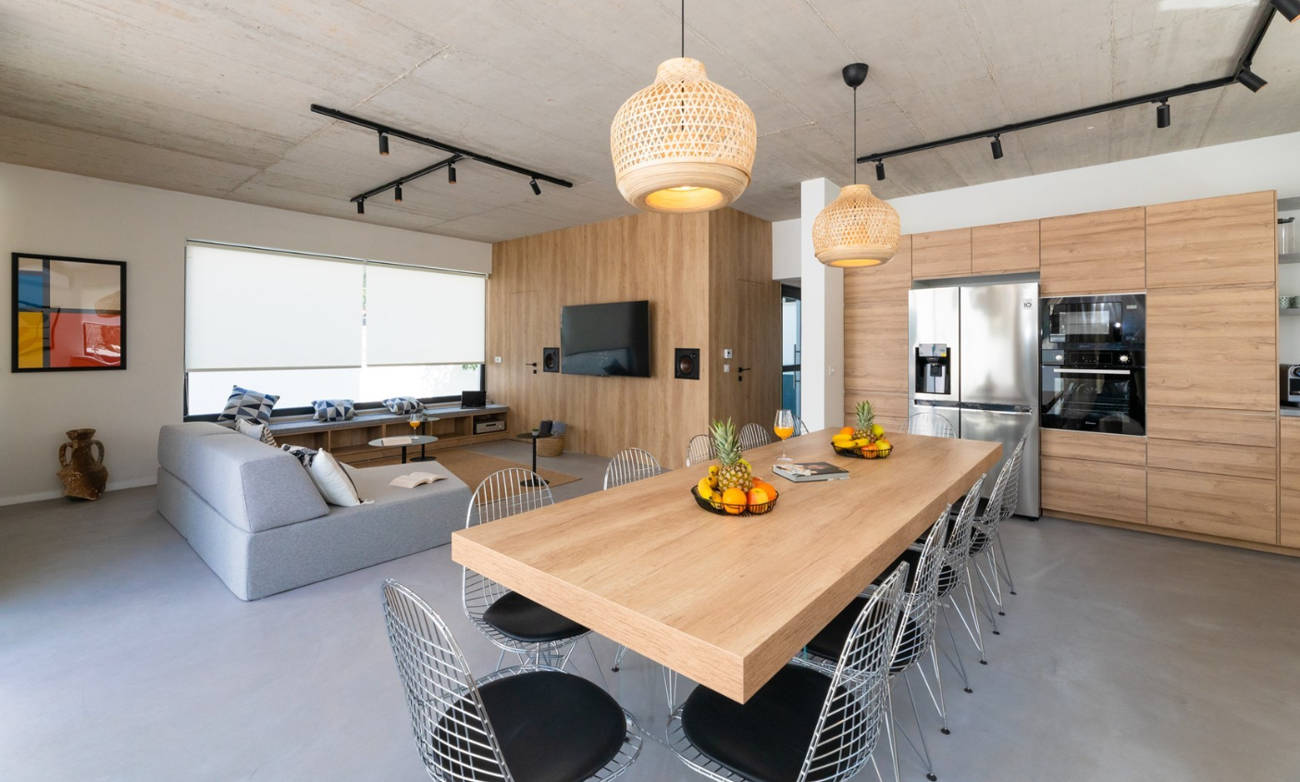 Decoration of microcement pools
It is one of the most suitable decorative materials for the decoration of swimming pools, thanks to its above-mentioned resistance and non-slip surface. It also stands out for its aesthetics, guaranteeing a finish of great decorative value and creating landscapes of great beauty.
Decoration of microcement terraces
This will allow you to create an environment with great decorative and attractive potential, which will also remain in perfect condition over time thanks to its resistance to traffic, temperature changes and UV rays.
Decoration of microcement stairs
A cladding that allows us to create architectural structures for homes or other spaces. The staircase is integrated as an element of strong presence to create a unique environment.
Accurate solutions with our extensive catalog
If there is something that defines us, it is undoubtedly our varied and extensive catalog of products, which we offer in order to provide professionals with more diversified decorative solutions that allow them to respond accurately to the demands that arise in their daily lives.
Exclusive printed concrete coating
Printed concrete is one of the most valued and demanded decorative coatings. This product offers amazing aesthetic and functional qualities.
Composed of binder, water, some additives and aggregates, printed concrete stands out for its strong resistance, guaranteeing the well-being of surfaces in the long term.
Its differential property lies in its adaptability. When concrete is fresh, different molds are applied to it, making it vary in texture, design and shape, even imitating other materials: wood, paving stones, bricks, cement, etc.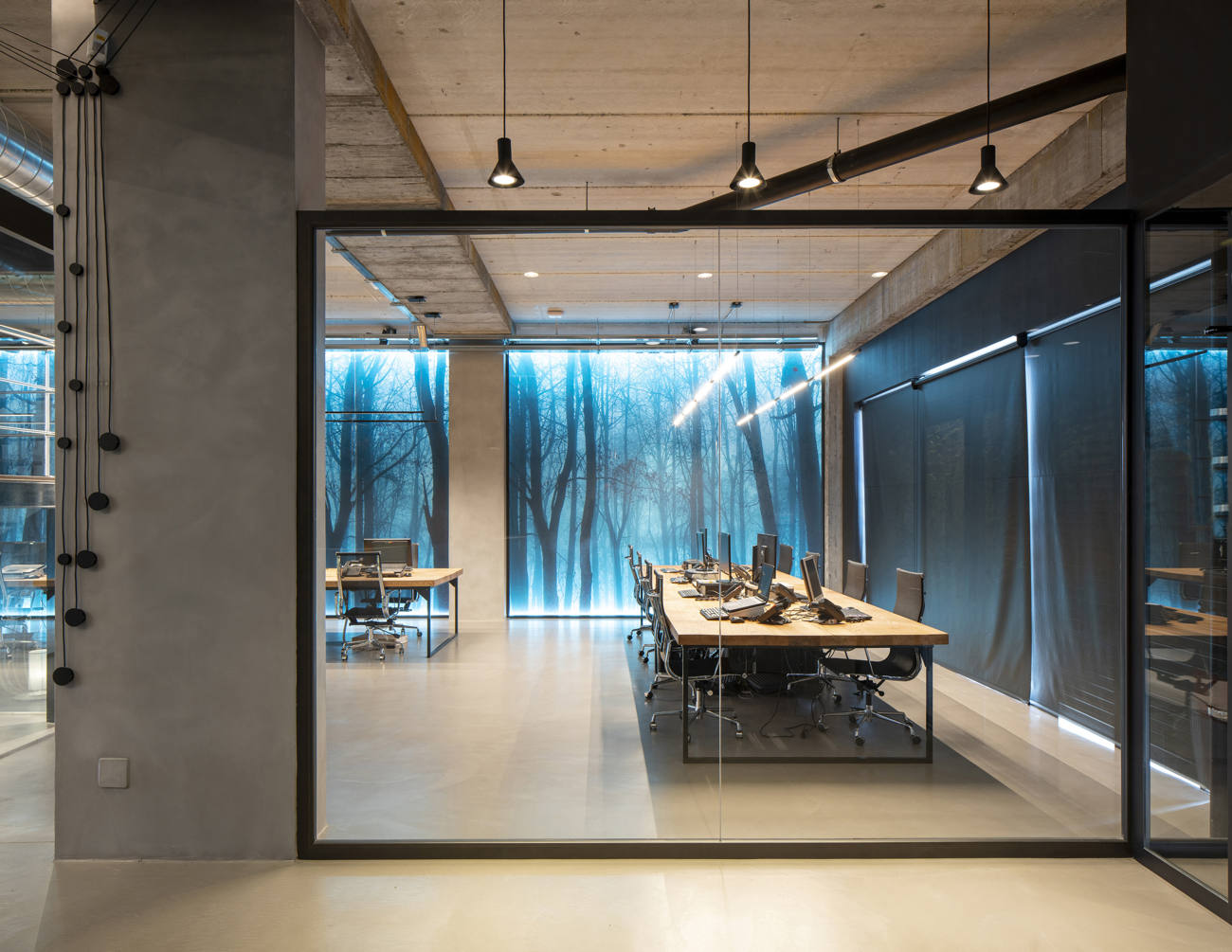 Tile paint, Emottion
We present you our amazing tile paint without primer, with which to give a new look to your kitchens and bathrooms quickly. This paint is resistant to running water, sunlight and stains, as well as offering amazing extra fast drying, qualities that make it equally valid for interiors and exteriors.
Over time its use has not been limited exclusively to tiles; some professionals have found it to be just as effective on other materials such as wood, metal, microcement, concrete, etc.
Classic Mettal Metallic Paint and Pure Mettal Coating
Do you want to achieve attractive and exotic atmospheres? Switch to our range of Mettal products, with Classic Mettal paint and Pure Mettal coating. The surfaces will look with a characteristic metallic shine, providing great modernity.
If you prefer, you can also opt for the vintage style, with Mettal Activator rust activator.
Metallic glazes, Elitte.
Unique and innovative line of metallic glazes, Elitte. A range of products applicable on all kinds of environments: trafficable, non-trafficable, exterior and interior. Get authentic results that will stand out from the rest in metallic effect (Glaze) and glitter effect (Glitter).
In search of opportunities? We raise the bar for microcement in Oklahoma
In Topciment® we are proud of what we have achieved, being one of the largest microcement companies in Europe and worldwide, but this does not mean that we have reached our limits. For us, this is still the beginning of this journey, a journey where we want to count on the best companies, and you can be one of them.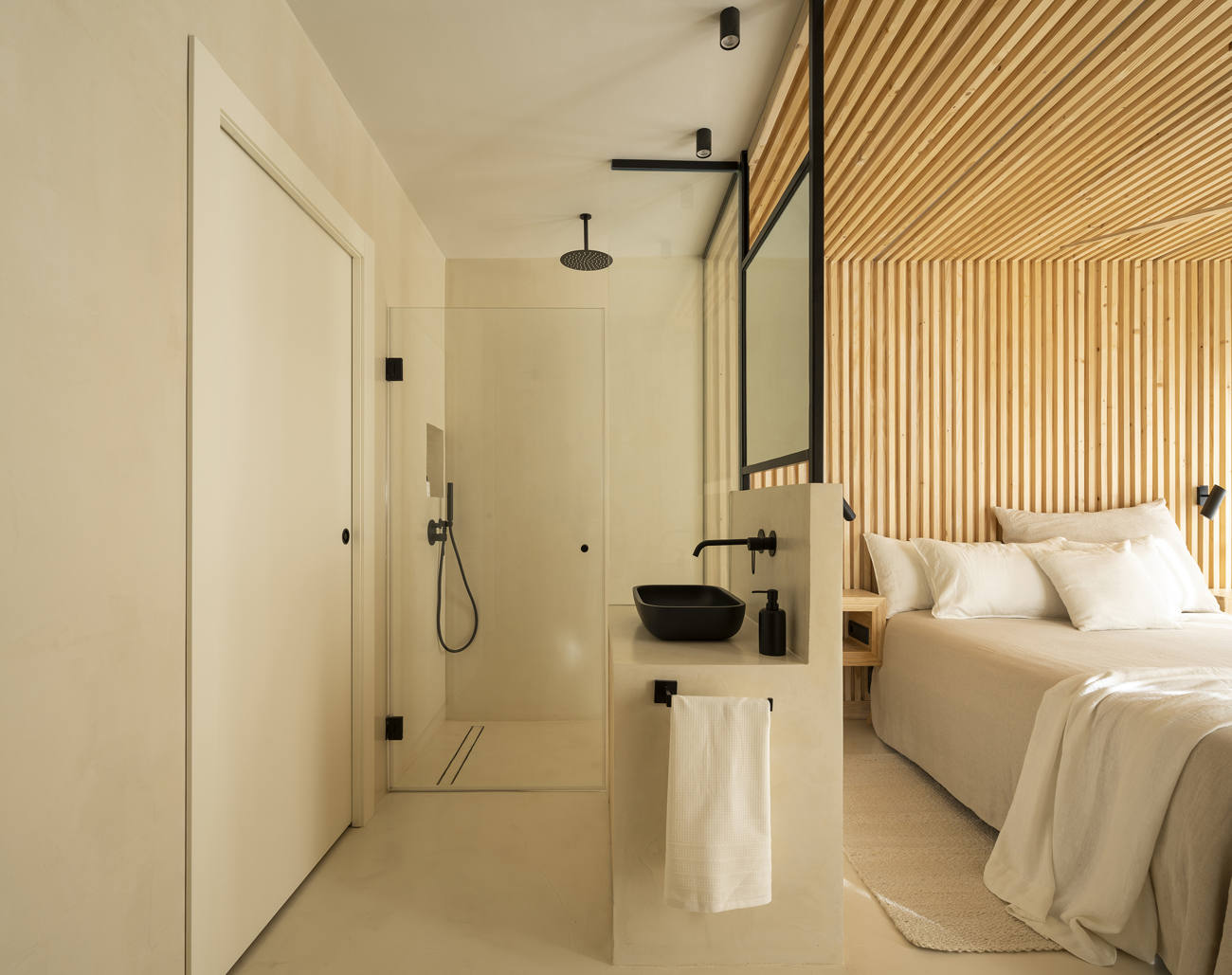 Join us to distribute our microcement in Quebec, this way you will have exclusive advantages and you will see how the reputation grows exponentially. We offer training courses for professionals, as well as advertising support.
Interested? Now is the time to decide and make this a turning point in your company. Complete the form and let our professionals provide you with all the necessary information to collaborate with us.
It's time to take the plunge, don't you think? Let's talk
There are times in life when you have to lose your fear and take the first step, especially when you have a company with such a proven track record. With us, success will only be one more step on the way. Your satisfaction is our top priority, what do you think, shall we talk?
Contact us through the form below and let's get down to work. Our specialized team will contact you and inform you about everything you need.