Topciment presents Efectto Quartz!
Topciment presentsEfectto Quartz, the new line of continuous and ready-to-use decorative coatings.

Efectto Quartz is a wide range of products with a great variety of finishes that will be unveiled in the coming months. The first of these new products to see the light is Efectto Quartz.
Efectto Quartz owes its name to the mineral and natural finish that characterises it. Once applied, this product makes it possible to achieve decorative finishes that are very pleasant both to the eye and to the touch. Its finish is similar to microcement, but with a much more natural texture and without watermarks.
In addition, one of the great advantages that Efectto Quartz has is that it comes ready to use, so its preparation is less laborious and more practical. All you need to do is open the bucket and start working.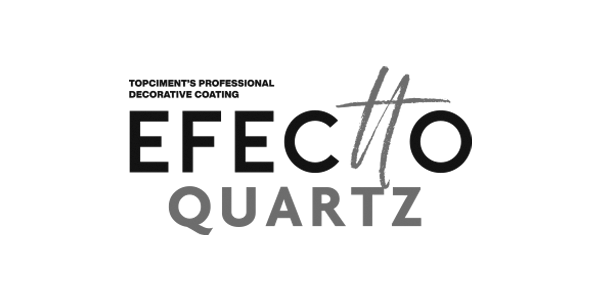 Efectto Quartz and all the products of the Efectto family are the result of an arduous research into new materials and production techniques, in order to offer our customers a product of the highest quality.
Topciment, in its eagerness to innovate, offers the professional a unique product, free from stereotypes and that breaks with decorative conventions.