Everything you need to know about micro concrete flooring
Micro concrete is one of the most widespread continuous floorings in the world due to the decorative opportunities it offers for both indoors and outdoors. A coating that can be applied on kitchen floors, bathroom floors, terrace floors, etc.
A building material that, although it has years of history, has become much more popular in recent years, especially for covering all types of flooring. Here we show you everything you need to know about micro concrete flooring: how it is applied, its main advantages, the types of micro concrete for floors, tips... and much more.
What is micro concrete?
Micro concrete is a decorative coating made from cement that is used to renovate all types of spaces without building work. With a thickness of less than 3 mm, it is applied to the surface without removing the existing coating.
Apart from its aesthetic finish, micro concrete flooring stands out for its functionality. A flooring that does not crack and is resistant to traffic, scratches, running water, the effects of sunlight and impacts.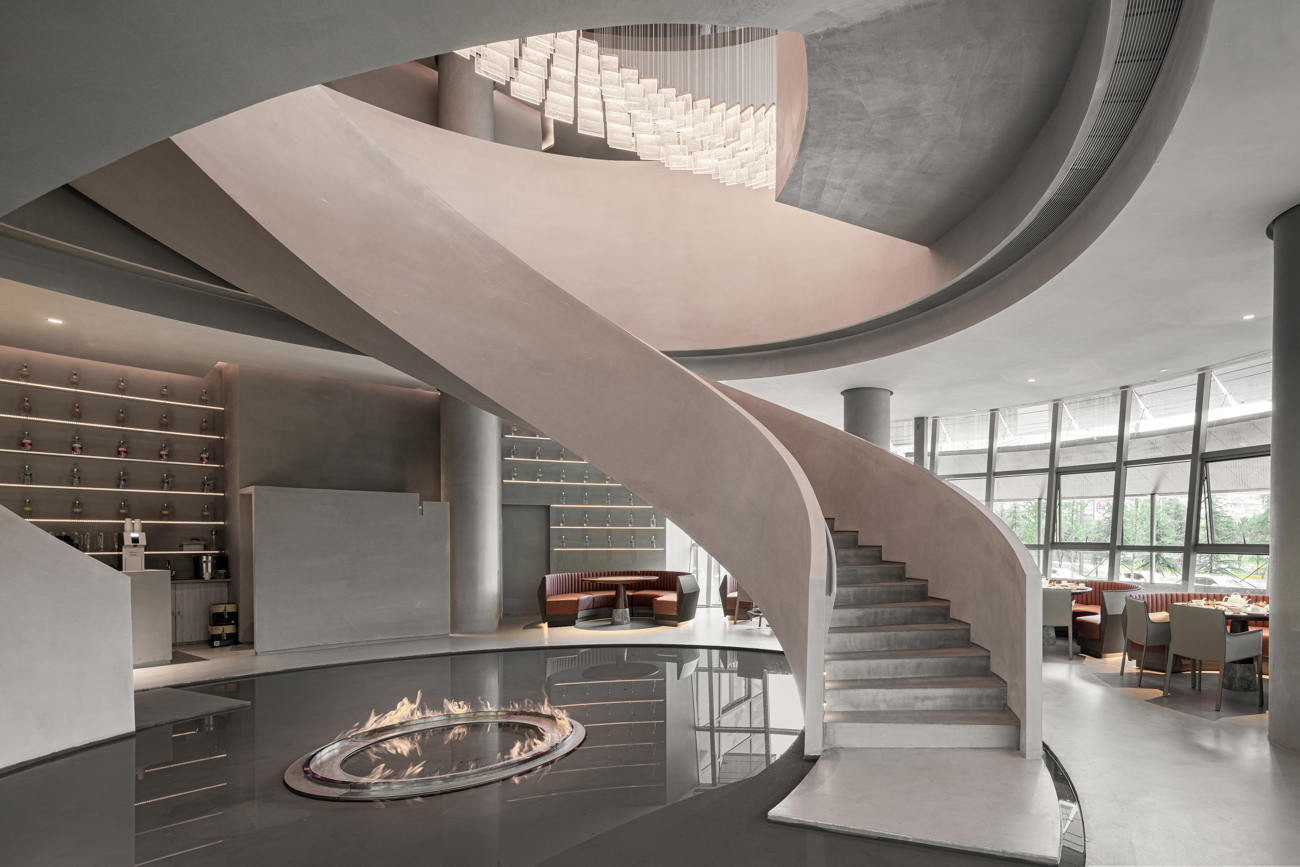 Benefits of micro concrete flooring
Applying micro concrete on floors offers countless advantages. Its continuity, high resistance to traffic and wear and tear, as well as its non-slip finishes, are some of the factors why these pavements are so popular for both indoor and outdoor spaces.
Below is a summary of some of the most important benefits that this innovative decorative coating can boast as continuous flooring:
It does not raise the level of the floor too much thanks to its minimum thickness of between 2 and 3 mm.
It is a continuous floor, which means that there are no expansion joints or joints. The entire floor renovation is done in one single piece.
It adheres to any type of material without the need to remove the existing substrate. It avoids generating debris and heavy renovations.
It is unalterable to UV rays and has very good thermal resistance.
It has enviable resistance to traffic, abrasion and domestic cleaning products.
No two micro concrete floorings are alike thanks to the variety of colours and finishes offered by this decorative covering.
Micro concrete it can be used as interior flooring but also as exterior flooring, for example on terraces and on the crown and edges of swimming pools.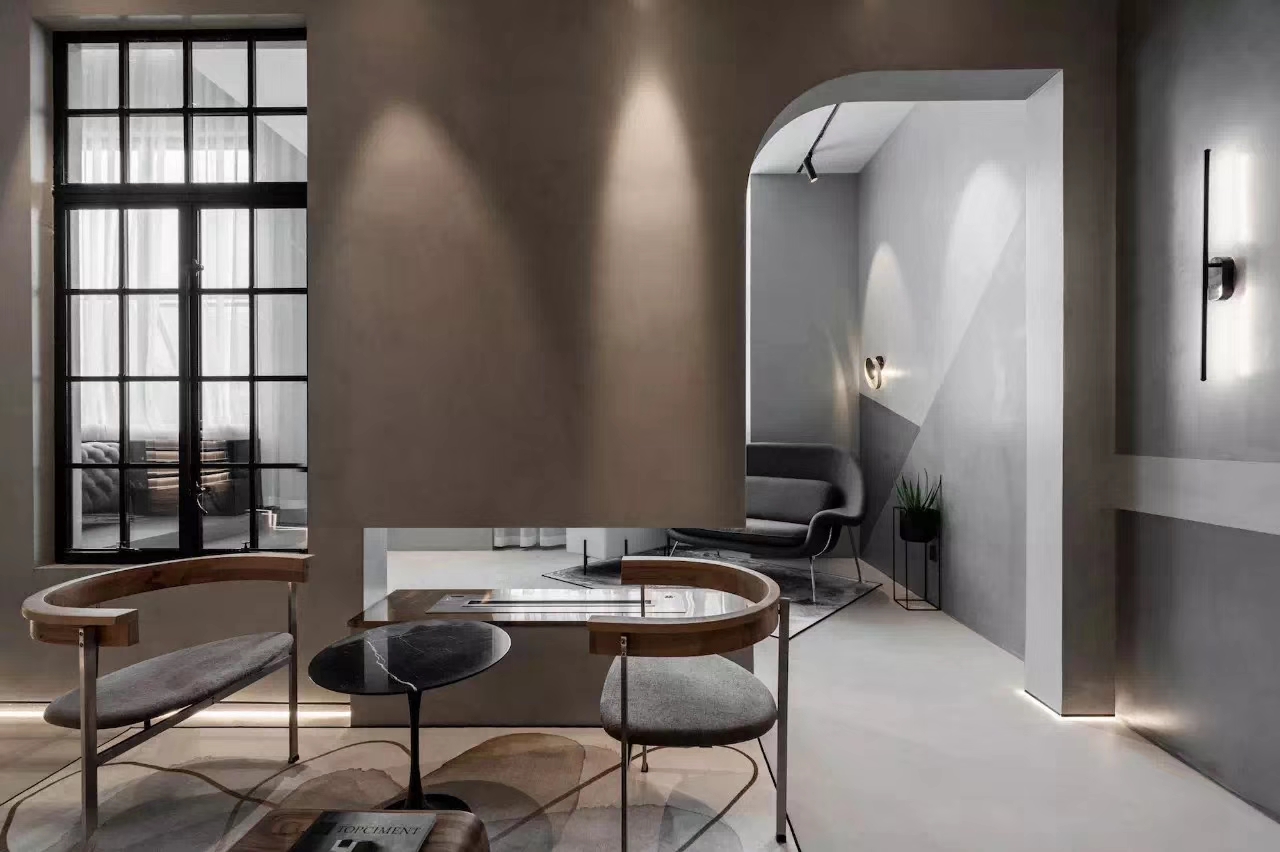 How to make a micro concrete floor: application step by step
Now that you know all the virtues of micro concrete flooring, it is time to explain the application process. Here are the six steps to take into account to install a micro concrete floor successfully:
1. Cleaning the future micro concrete flooring
The flooring to be covered with micro concrete must be in perfect condition. Therefore, the first step is to clean the future micro concrete floor of dust, stains, grease or any other type of particles, as well as making sure that the base is in perfect condition. It is very important to check the humidity level of the floor, wait for it to dry or apply Primapox®100 Barrier to block rising damp or as a vapour barrier.
2. Primer
Once the surface is clean, apply a coat of primer on the flooring to enhance the adhesion between the existing substrate and the new micro concrete flooring. If the base surface is absorbent, such as concrete or self-levelling, Primacem Abs should be used; if it is non-absorbent, such as terrazzo, tile or marble, Primacem Plus should be used.
For surfaces that require the use of a moisture-blocking primer, the most suitable primer as mentioned above would be Primapox®100 Barrier.
Depending on the needs of the micro concrete floor, other adhesion promoters can be used. We find Primacem Fix, a primer with tacking effect; Primacem Grip, a primer with aggregate; and Primacem Joint, a filler to fill joints in tiles and gresites before applying the micro concrete on the floor.
3. First coat of micro concrete base
After priming, apply the first layer of unpigmented micro concrete base. The use of a fibreglass mesh is recommended, as it will help the professional to minimise the chances of cracks appearing over time. Once applied, sand the surface.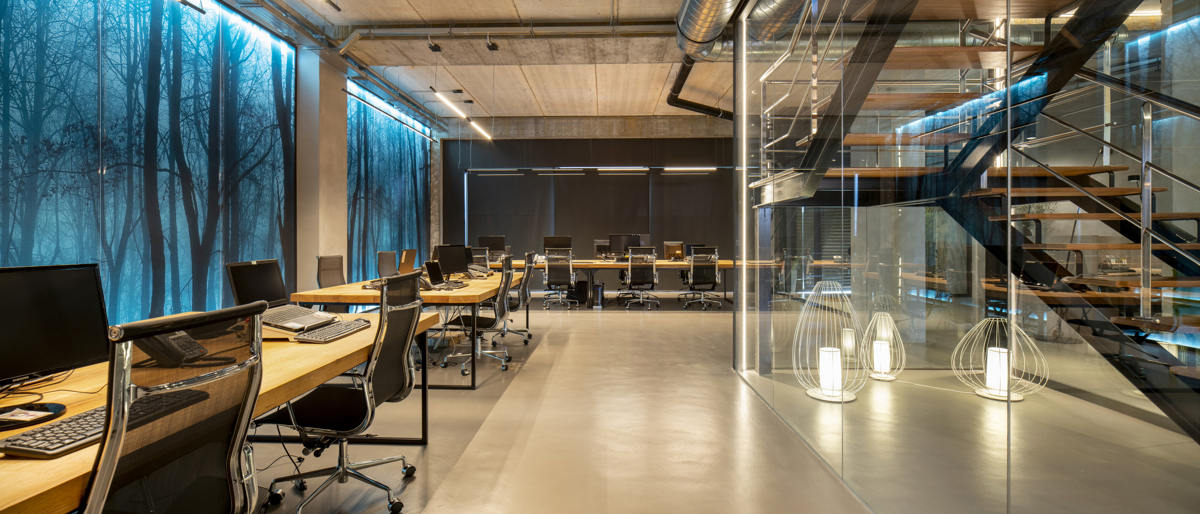 4. Second coat of micro concrete base
Once the surface is completely dry, apply a second coat of pigmented micro concrete base. In this step, choose the desired micro concrete colour to cover the continuous flooring and, once the surface is perfectly covered, sand the micro concrete flooring.
5. Two coats of finishing micro concrete
The fifth step consists of applying two coats of finishing micro concrete or pigmented finish. Depending on the finish and the degree of slipperiness desired, medium or thick micro concrete can be used. As specialists, we recommend two coats of Microdeck, our optimal micro concrete for the application of micro concrete on floors. Or two coats of Microstone, ideal for exterior micro concrete floors (link follow a noticia micro concrete en exteriores).
6. Micro concrete flooring protection
The last step in the application of micro concrete flooring is one of the most important. The floor is ready, now it needs to be protected. To do this, two coats of Presealer are applied by roller, followed by two coats of our Topsealer varnishes. Sealerts that not only serve to protect the micro concrete floor, but also give the surface a non-slip and waterproof finish.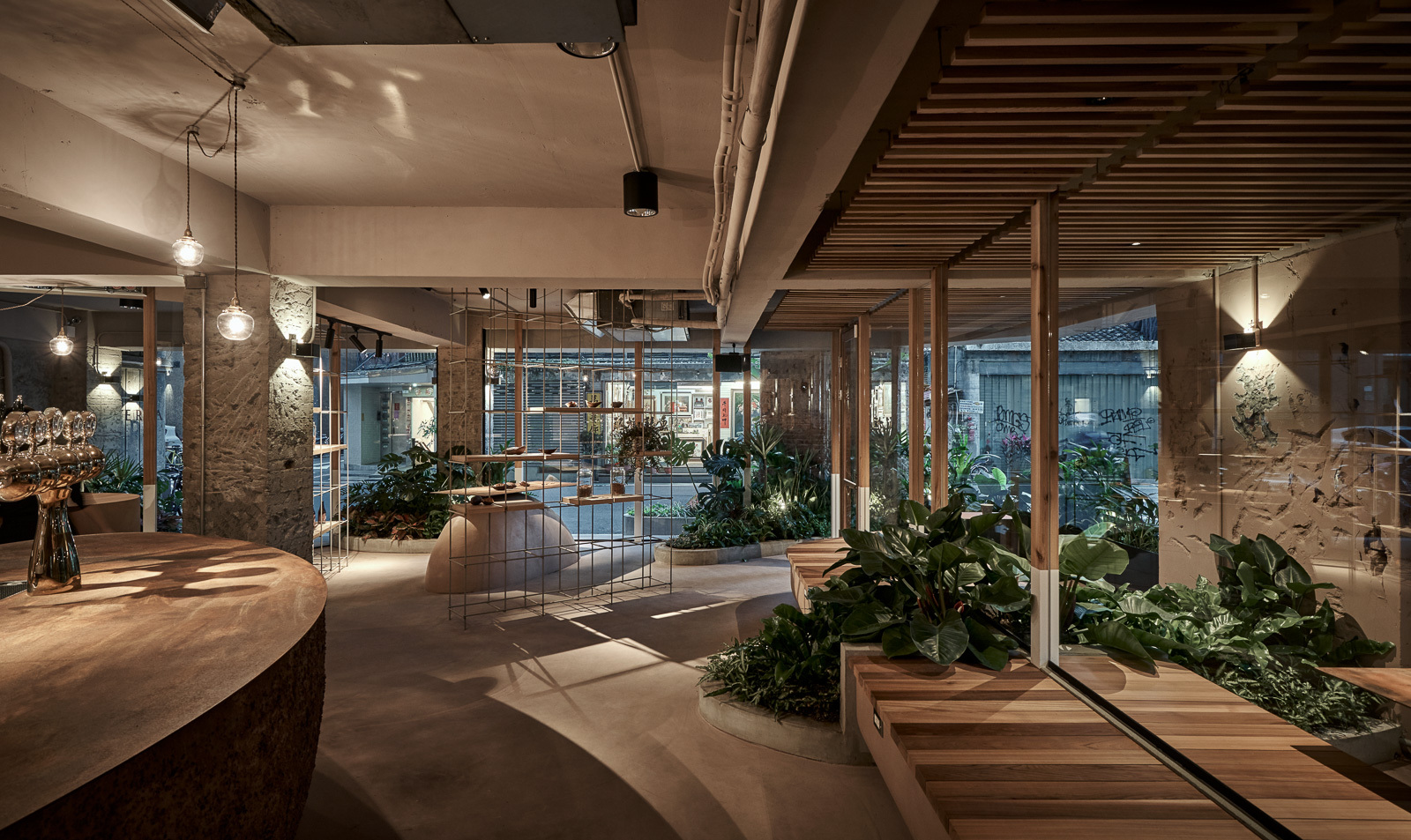 Types of micro concrete flooring
If there is one particularity that perfectly defines micro concrete for floors, it is its versatility, as there are different types depending on the texture and finish that you want to obtain. At Topciment we have up to five different systems, each of which is suitable for specific needs and finishes.
Microdeck, the most common micro concrete for floors
Microdeck is the micro concrete for floors par excellence. It is the most widely used because of its workability, but also because of its resistance to wear due to abrasion, traffic and impact. It is the perfect continuous coating for creating non-slip flooring and can also be applied using the fresco-on-fresco technique.
Within Microdeck, customers can choose between Sttandard Microdeck two-component micro concrete, the traditional line and one of the most popular;
Efectto Quartz, ready-to-use micro concrete for floors
Efectto Quartz is our ready-to-use micro concrete for floors. Thanks to its wide range of colours and its four granulometries, you can create any flooring you can imagine. Both in outdoor and indoor spaces.
Its main advantage is that it allows you to increase the speed of application of micro concrete flooring. A low thickness coating available in 16 colours and with a very natural finish.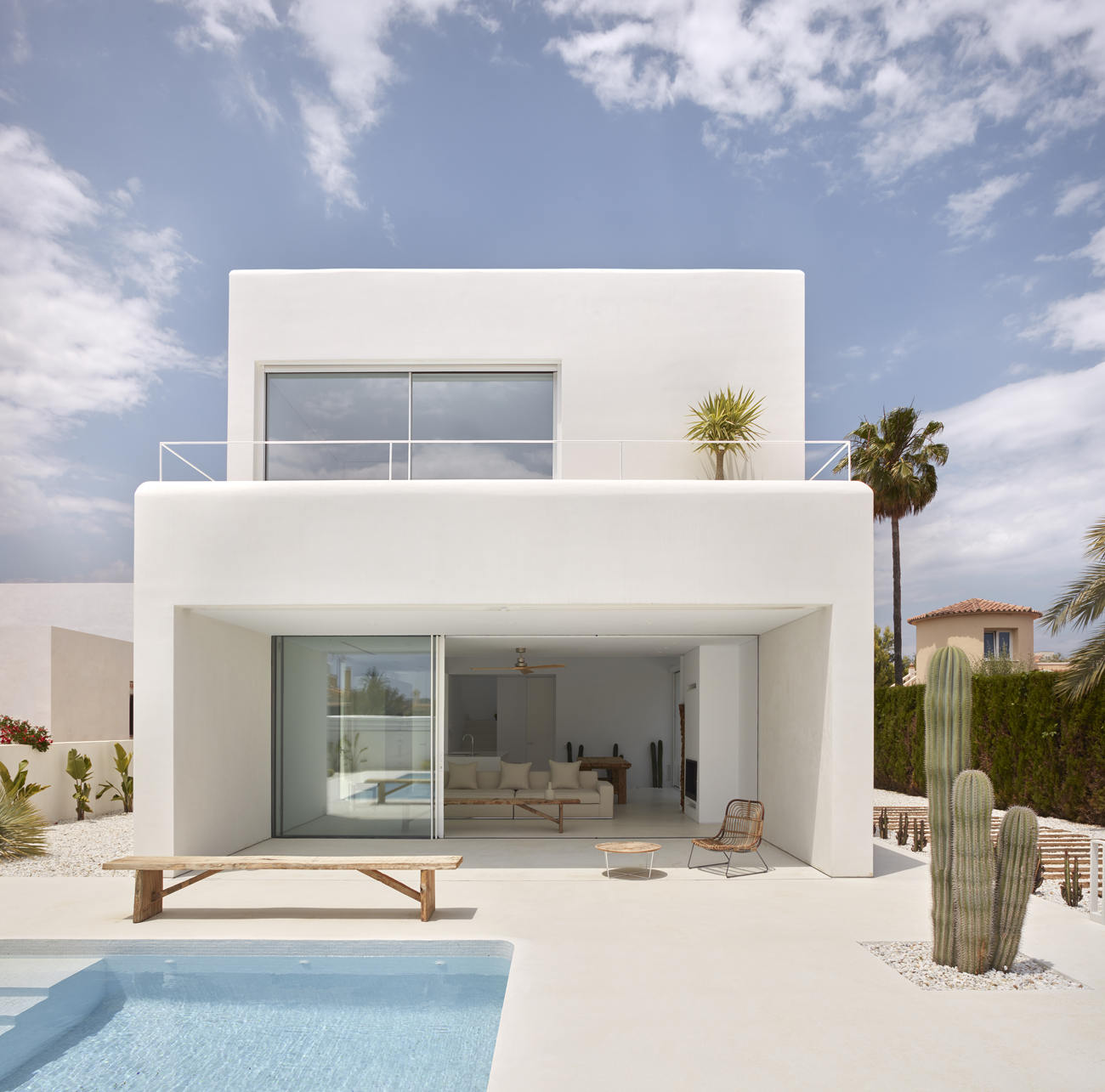 Atlanttic, micro concrete for the floor around the swimming pool
Atlanttic is one of our most exclusive decorative solutions. A micro concrete developed for the floor around the swimming pool thanks to its innovative formula. It gives the micro concrete flooring a non-slip and automatically waterproof finish. It can also be used in the pool basin due to its unbeatable resistance to immersion.
Microstone, micro concrete for exterior flooring
For other applications of micro concrete on exterior flooring other than swimming pools, we have developed Microstone. A two-component micro concrete with superior mechanical and abrasion resistance and anti-slip finish without the need to apply any type of treatment. Like Microdeck, it can also be applied using the fresco-on-fresco technique. However, the thickness of the Microstone aggregates is greater.
Industtrial, micro concrete for industrial flooring
Last but not least, Industtrial. A micro concrete especially indicated for industrial flooring such as offices, large warehouses, workshops, etc. Spaces that require greater resistance to traffic and hardness, due to the machines and weight exerted on the surface.
Needs that Industtrial, thanks to the epoxy resin included in its composition, satisfies. A micro concrete for industrial floors that is also much more waterproof than other conventional micro concretes.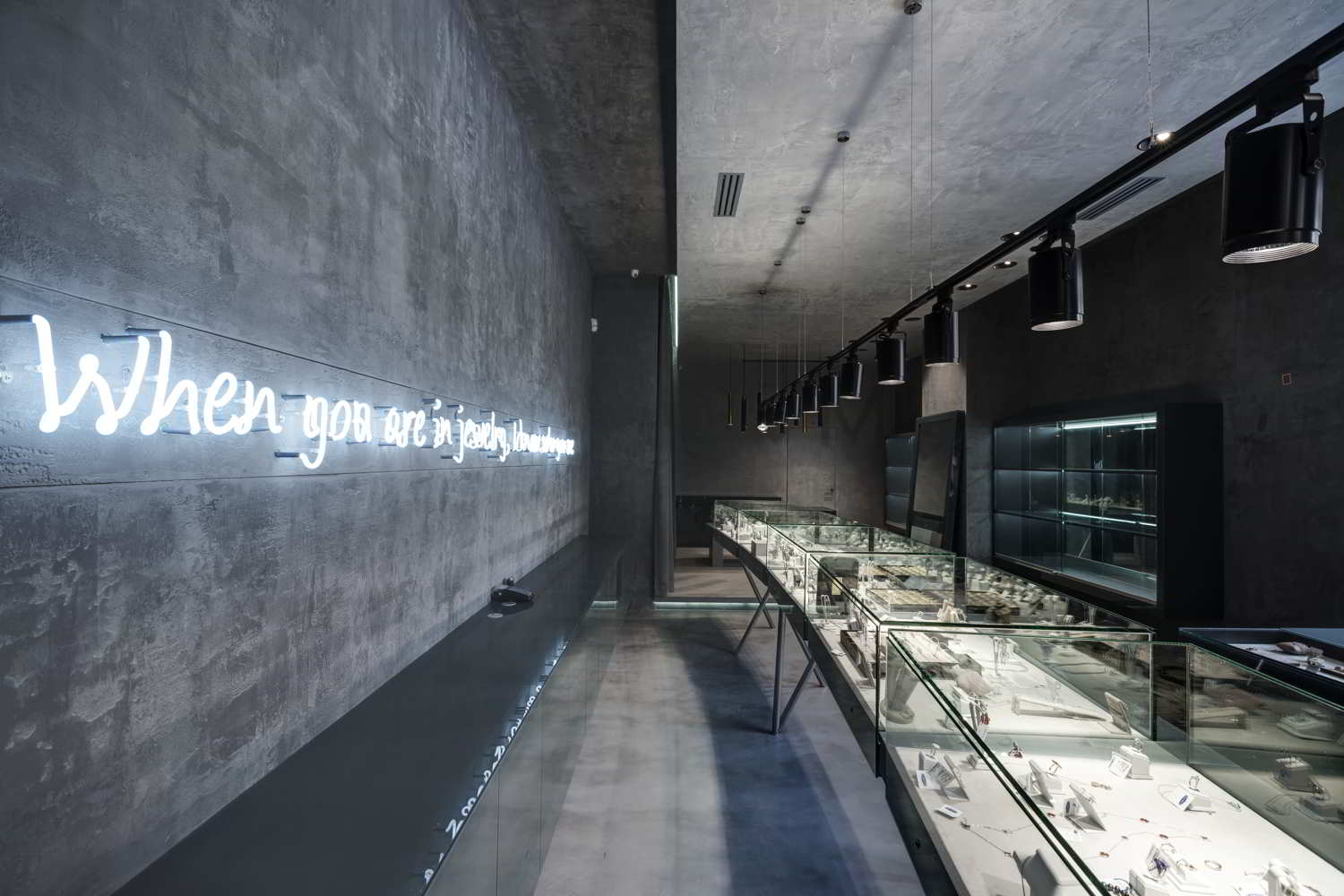 Micro concrete flooring in bathrooms and kitchens
Micro concrete can be used both as exterior flooring and interior flooring in any room. Among its many qualities, its capacity to be waterproof to running water and anti-slip and its excellent resistance to heat, traffic and stains make this covering an ideal material, especially for kitchens and bathrooms.
Thanks to the large number of micro concrete colours that exist, it is possible to create an infinite number of floor coverings. In our gallery you will find multiple micro concrete floorings in bathrooms and kitchens.
Colours for micro concrete flooring
White micro concrete is undoubtedly one of the most demanded colours due to a marked minimalist style that is increasingly present in the interior decoration of private homes and commercial premises. But grey micro concrete floors are not far behind either. The industrial style is gaining more and more followers to its cause, a style that gives the feeling that it will not go out of fashion no matter how many years go by as it fits perfectly with offices, large surfaces and warehouses and also houses.
Although white and grey are the micro concrete colours par excellence, there is a wide range of possibilities. In Topciment we have multiple colours for micro concrete floorings depending on the character you want to give to the room where the micro concrete flooring is going to be applied. We have designed specificpigments according to the micro concrete systems we manufacture .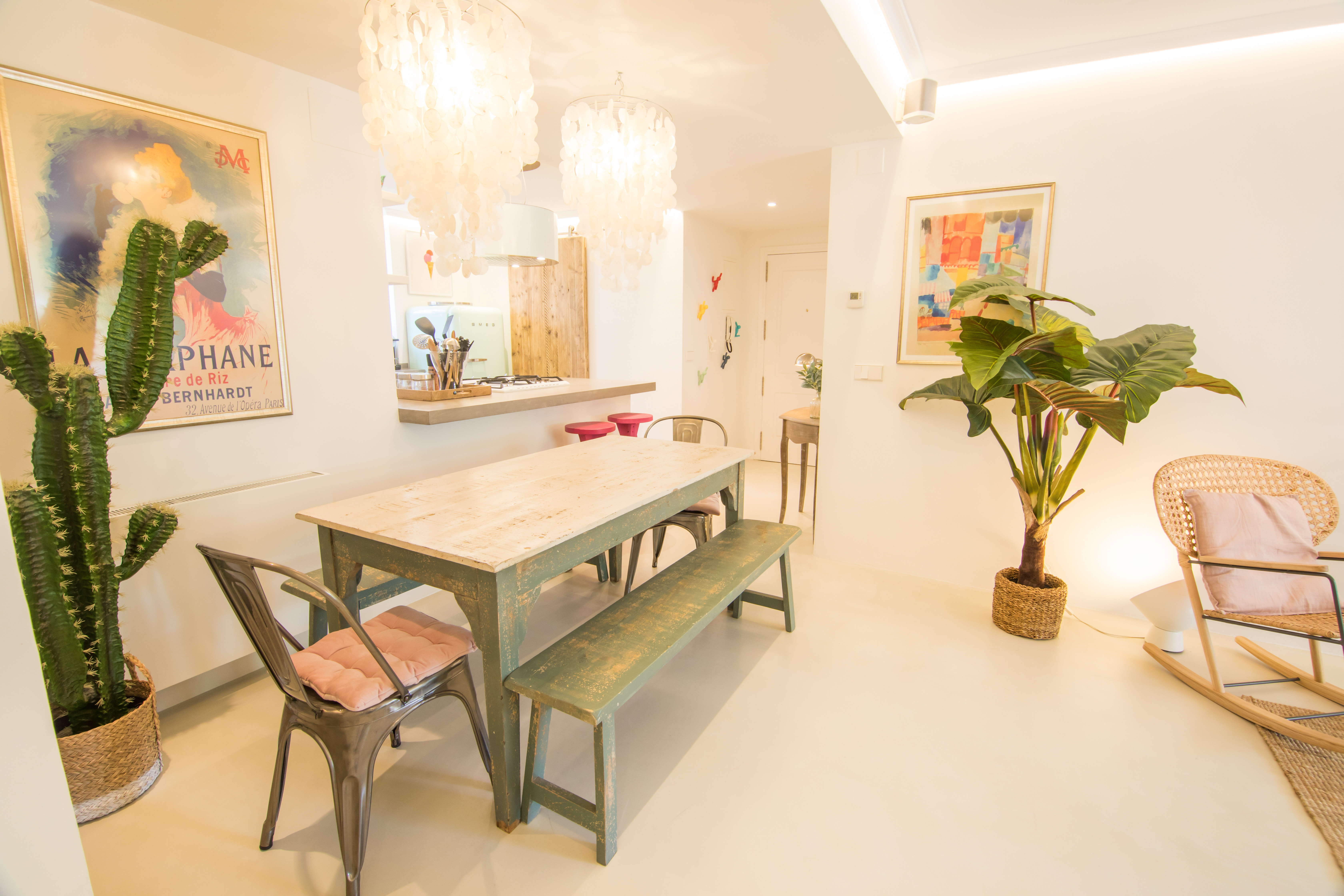 Cleaning, care and maintenance of micro concrete flooring
Micro concrete is a covering that does not require exhaustive cleaning and maintenance, as it has very good resistance. However, it is very convenient to use a series of products that will enhance the optimal state of the floor for a much longer period of time.
How to clean a micro concrete flooring
Fortunately, it is a floor that is not very demanding in terms of cleaning. It only needs to be washed from time to time with water and a mild detergent thanks to its lack of joints.
Even so, we have special products for cleaning micro concrete flooring: the Ecoclean range. Biodegradable products with which the floor will maintain its shine and chromatic intensity at 100%, looking like new. For domestic use, using Ecoclean Basic once a week is more than enough. On the other hand, for floors that are more exposed to traffic and impacts, such as commercial premises and industrial businesses, Ecoclean Pro is more advisable. A product that should be applied every two months or so, combined with Ecoclean Basic on a weekly basis.
How to care for and maintain a micro concrete flooring
For the care and maintenance of micro concrete floors, we have developed Ceraciment protective waxes. Products that provide extra hardness and shine to the floor, preserving its original appearance. Waxes that better protect the surface from traffic, wear and tear, stains, etc.
Before applying the wax on the micro concrete floor, it is important that the pavement is perfectly clean. It is also important that at least 15 days have passed since the floor has been sealed, if it has just been installed. One coat of Ceraciment is more than enough.
If you want to repeat the waxing process, which logically is not permanent, repeat the same operation every two months on floors that are used more aggressively (offices, workshops, warehouses, restaurants, etc.) or every six months (homes). For the first case we recommend Ceraciment Pro, for the second Ceraciment Basic.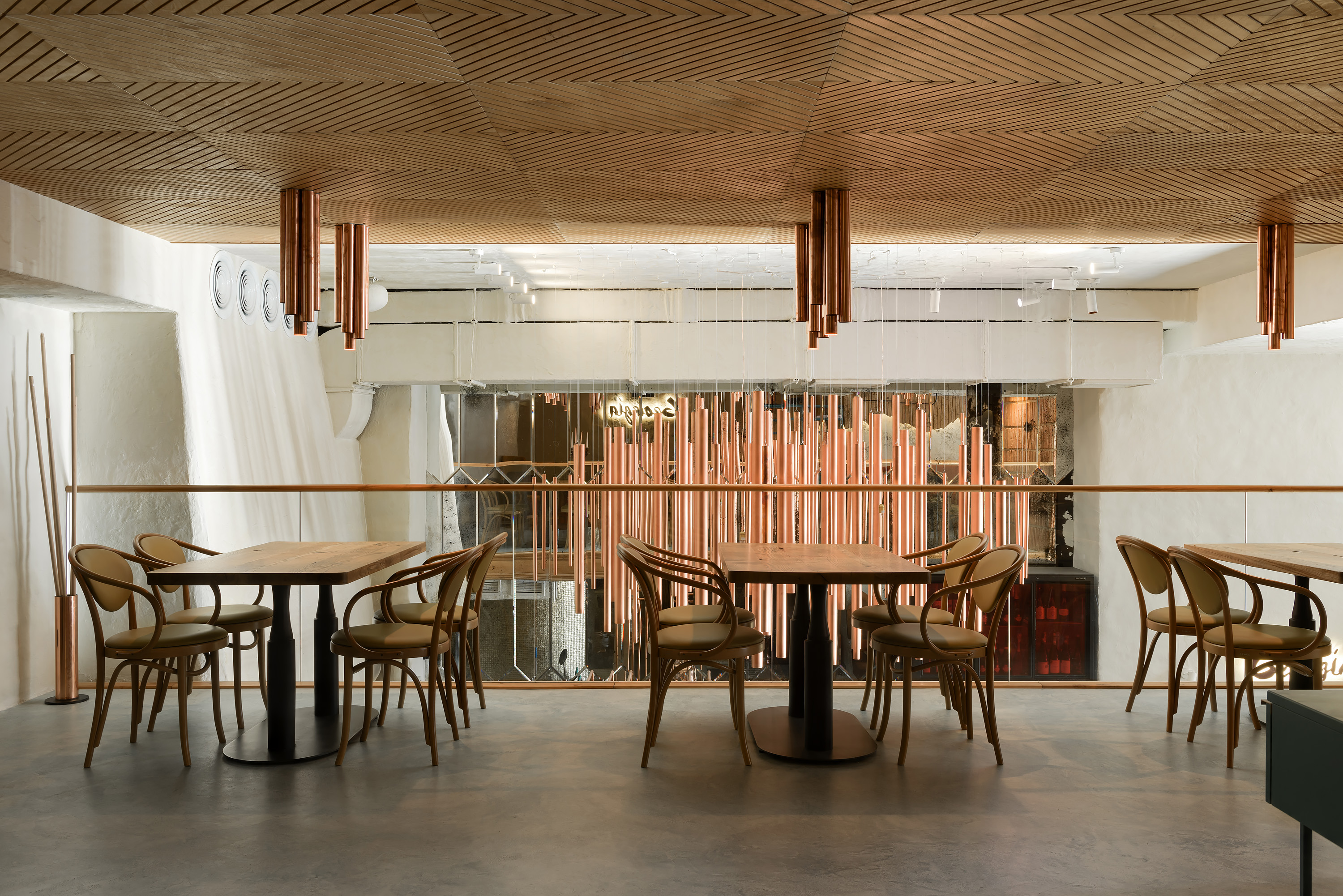 Tips to avoid problems with micro concrete on the floor
During the first few days after applying the micro concrete flooring, it is essential that the room is properly ventilated to ensure correct drying. If this is not done, the final finish of the continuous flooring will be far from what is sought.
Similarly, it is essential to avoid stepping on the micro concrete flooring in the first week after its application. It is also important to avoid spilling liquids that could generate significant stains or damage the resin and, lastly, to avoid moving furniture around. If all these tips are taken into account, there will be no future problems with micro concrete floorings.
Price of micro concrete flooring
If you have already decided to opt for micro concrete flooring for your renovation project, you will want to know the cost. An amount that depends on specific factors but which we can tell you is very competitive compared to other construction materials.
The labour and complexity of the work, the square metres of surface to be covered, the quality of the micro concrete for floors chosen and the state of the substrate will vary the final price.
Taking all these considerations into account, the price of micro concrete flooring is between 100 and 200 euros per square metre approximately.
Subscribe to our newsletter
Receive in your email tips for the application and care of micro concrete, the latest trends and news about Topciment products.