Microcement Albuquerque - We make exclusive micro-topping projects
Since our inception, in Topciment® we have tried to be at the forefront of continuous coatings. Now, 20 years later, we can say that we have achieved excellence in everything related to microcement.
First of all, as manufacturers, since 2005 we have been innovating in our manufacturing process in order to obtain products that meet the expectations of the most perfectionist professionals and the most demanding users.
In this way, we have a wide range of products in which each and every one of our coatings has its own characteristics. Thus, we can say that Topciment® products can be adapted to any situation and can be applied on any surface and under any circumstances.
To achieve this, we have also formed a team of expert applicators who have the best technical skills and work our products to perfection, getting the maximum performance that are able to turn a surface into a unique work.
Our standard is the highest quality and we apply it to everything we do, to all our processes, in order to offer you the best service if you want to carry out your project with microcement in Albuquerque.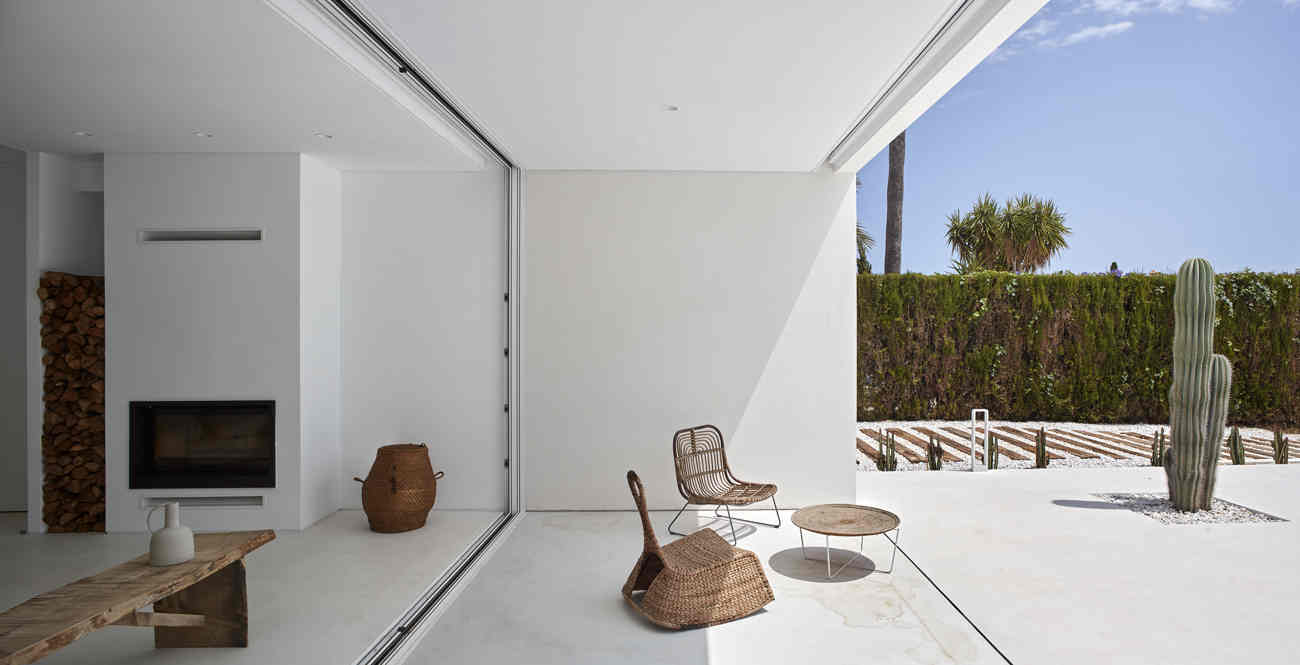 Microcement, the most decorative building material
Microcement is a continuous coating that brings unique qualities to the surfaces on which it is applied, whether horizontal or vertical.
Thus, this constructive-decorative material with a maximum thickness of 3 mm, a mixture of aggregates, natural pigments, cement and water, leaves its mark on floors and walls both indoors and outdoors, making them much more resistant and full of aesthetic nuances.
This is due to the fact that this coating has resistances that go beyond what we knew in the sector, chemical and mechanical resistances that make it remain intact against blows or impacts, scratches, UV rays, contact with water, high pressures or the hardest stains.
Aesthetically, as it has no expansion joints, it creates rooms in which the sensation of infinity invades the senses, providing relaxing effects. This condition of continuity makes it adaptable to any decorative style in any location, whether it belongs to the residential, commercial or even industrial field, also thanks to the textures that can be obtained and the large number of colors in which it is available.
In the end, we are dealing with a material with an enormous hardness that ensures that the finishes remain in perfect condition for as long as possible.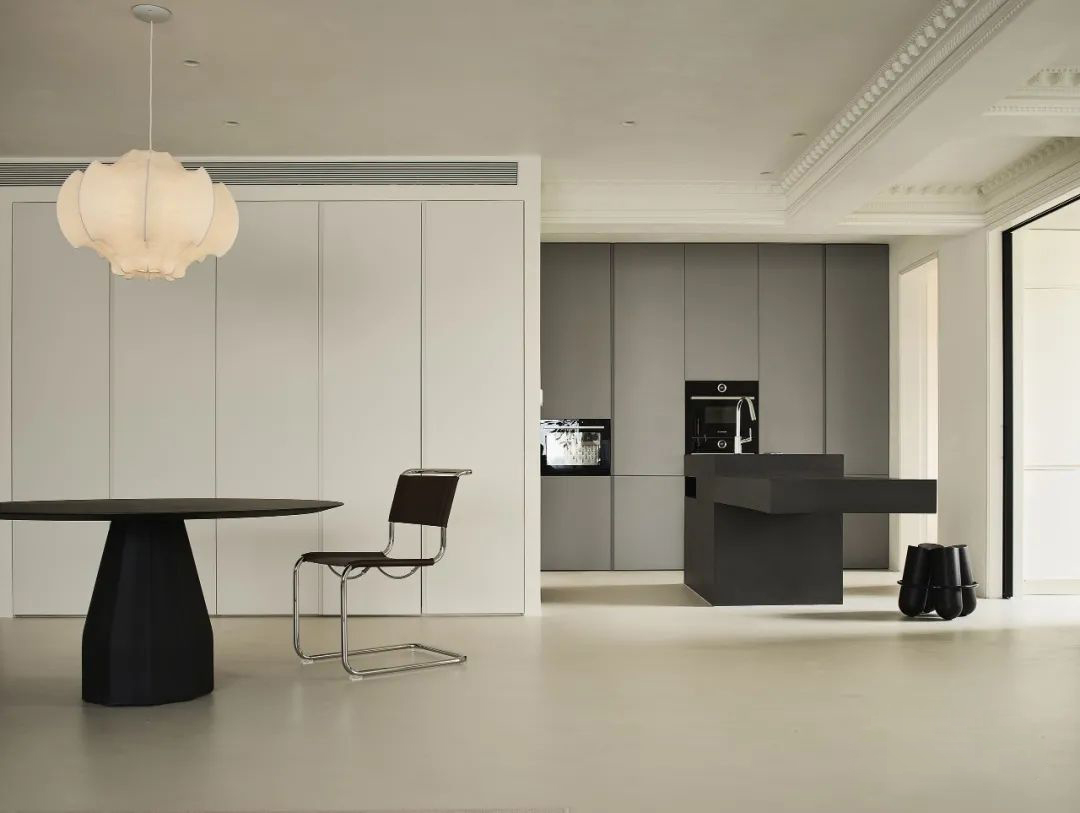 Advantages of microcement
Microcement has become one of the most demanded materials by professionals and individuals for the renovation or creation of spaces. This is because it has a number of unique virtues that only he treasures.
Extra fast cleaning
One of the characteristics that should be required to a material used to cover floors or walls is that they are cleaned quickly and that, precisely, is what ensures the microcement.
Thanks to its textures and the absence of joints, it allows any type of stain to be removed in record time. This means that the coated surfaces are quickly preserved to perfection. In addition, it has a great antibacterial power.
Aesthetic exclusivity
There is no decoration professional who has not heard of the decorative benefits of a material such as microcement and wants to count on it. Thus, it is increasingly used in any type of area, turning them into a visual privilege full of nuances.
It does not generate debris
Microcement is not simply a material that creates elegant surfaces because it itself exudes elegance. And why do we say this? Because to give a totally different air to a room it only has to be applied on the existing support, without requiring works, without generating debris and without raising a speck of dust.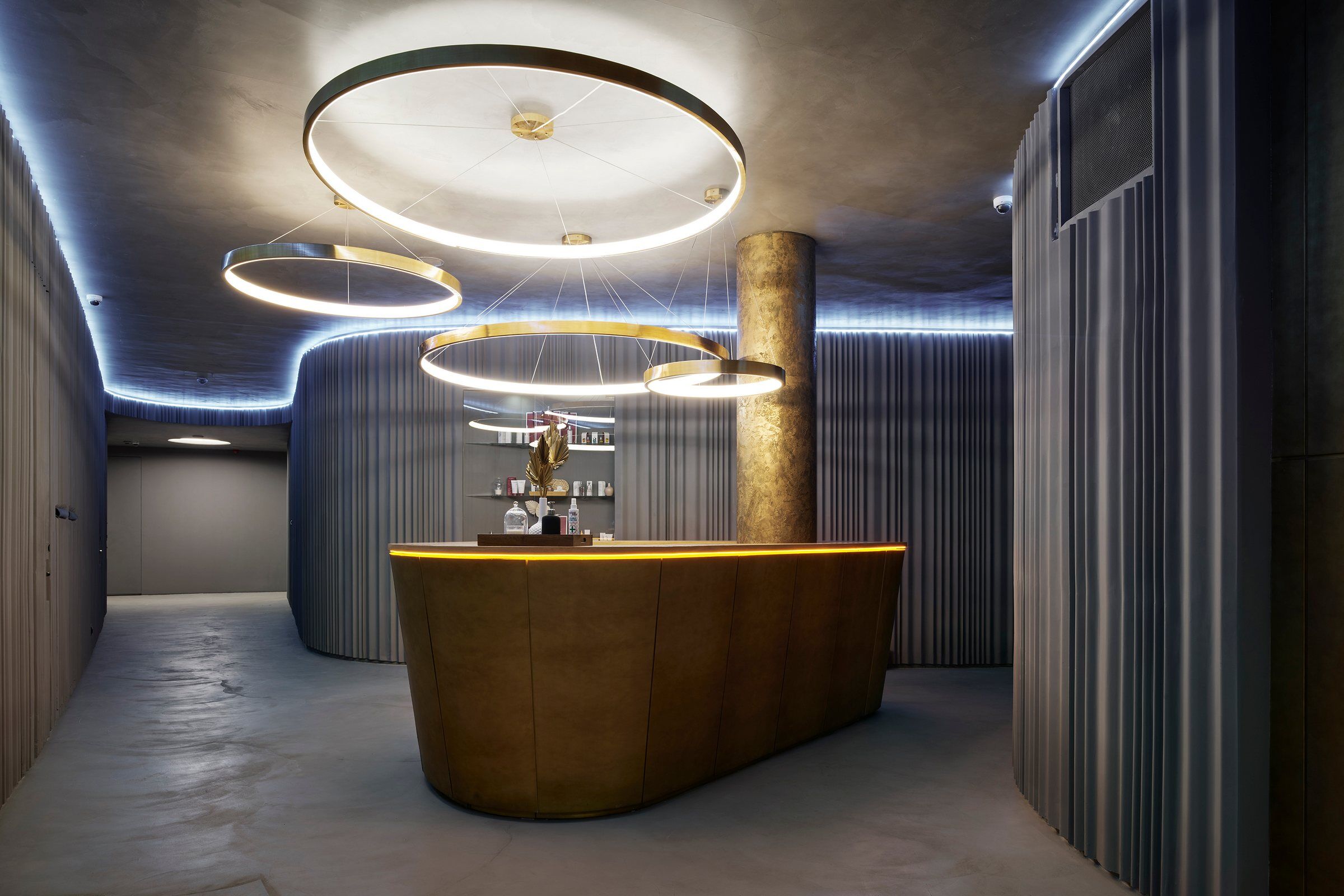 Decorative versatility
Thanks to the number of effects, textures, contrasts and nuances that can be achieved as the number of colors in which it is available, the microcemento combines with any decorative trend, and can even become the absolute protagonist of any system or decorative style. Minimalist, Nordic, rustic, vintage, industrial, classic, in all fits perfectly.
Outstanding adhesion
Cement, plaster, tiles, stoneware, concrete or terrazzo? The microcement makes any of these materials its base, adapting with subtlety, thanks to its 3 mm thickness.
Multiple resistances
The union of the ingredients that compose it makes the microcement resists any attack it receives, whatever its nature: impacts, abrasion, chemical spills, high traffic... When applied to an area, it is enveloped in a layer capable of resisting practically everything.
Extensive color catalog
Color is a very important element when decorating any space and, thus, microcement can be adapted to any taste and colored according to the wishes of customers. This means that if our color chart does not include the color you want, it can be created without any problem.
Projects with microcement are at another level
The versatility of microcement has no limits. Thanks to its characteristics, it can be applied to countless surfaces and spaces to completely change their atmosphere.
Very high quality walls
The microcement is very easy to show all its goodness in any type of surface but if there are some in which it stands out, those are the walls. Its reduced weight that shows maximum respect for the structural loads makes it possible to be applied in this type of areas, demonstrating a number of effects and textures that are easy to appreciate, when lifted vertically.
Floors of infinite continuity
As it does not require expansion joints, microcement is a magnificent ally for floors. On these horizontal surfaces that require high resistance and great aesthetic properties, this continuous coating ensures protection against cracks while creating infinite areas that meet other vertical ones such as walls, as if they were one. This elevates the spatial sensation and increases the brightness of the room to unsuspected levels.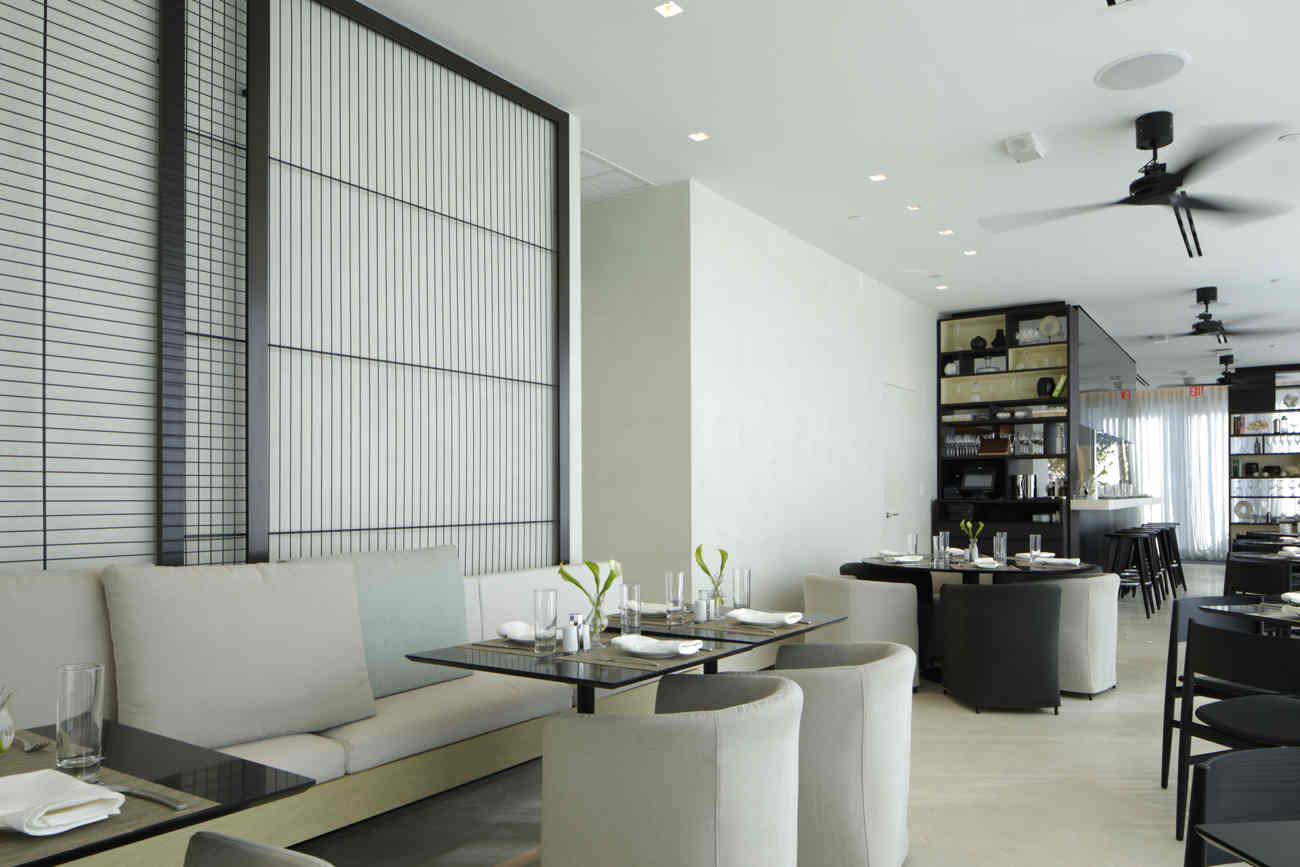 Charming bathrooms
Microcement is a material with a number of qualities that make it an ideal coating to apply in spaces such as bathrooms. Its resistance to shocks, its ability to create non-slip and waterproof surfaces, its quick application that prevents sinks from being unusable for long periods of time and its ability to adapt to floors and walls, are all that rooms such as bathrooms need.
Safer showers
Showers can also be covered with microcement, both walls and floors, to create areas where moisture is harmless and mold does not appear, and floors with a very high anti-slip power that will prevent slipping and make every shower a pleasure.
Indestructible countertops
Kitchen countertops are one of the surfaces that suffer most from the wear and tear of daily life, but when applied with microcement they are completely protected from bumps, cuts, scratches, burns, stains or water and its derivatives. In addition to being preserved in the best conditions, by applying microcement on them, the atmosphere of the room adds beauty in abundance.
Our know-how in microcement is the result of our extensive experience.
Almost two decades later and with all the experience accumulated during all these years, we have obtained a recognition that shows the great work we have done since our inception. Thus, our products have the ISO 9001:2015 certification, which indicates the great quality that resides in each and every one of our coatings.
In the same way, we make available to professionals all our wisdom so that those who are dedicated to the sector develop in multiple facets to raise the level of the decorative-constructive profession to satisfy all types of customers, even the most demanding.
Our technical advice is top level
At Topciment®, as an industry benchmark, we know that we can only offer the best to our customers. The best product, the best service and, above all, the best advice. Thus, we accompany our customers and take care of them from the first contact, when we outline the best way to undertake a project taking into account the individual needs of each one, even lasting until the end, the post-reform. You can contact us at any time and with the certainty that you will be attended by the best professionals free of charge.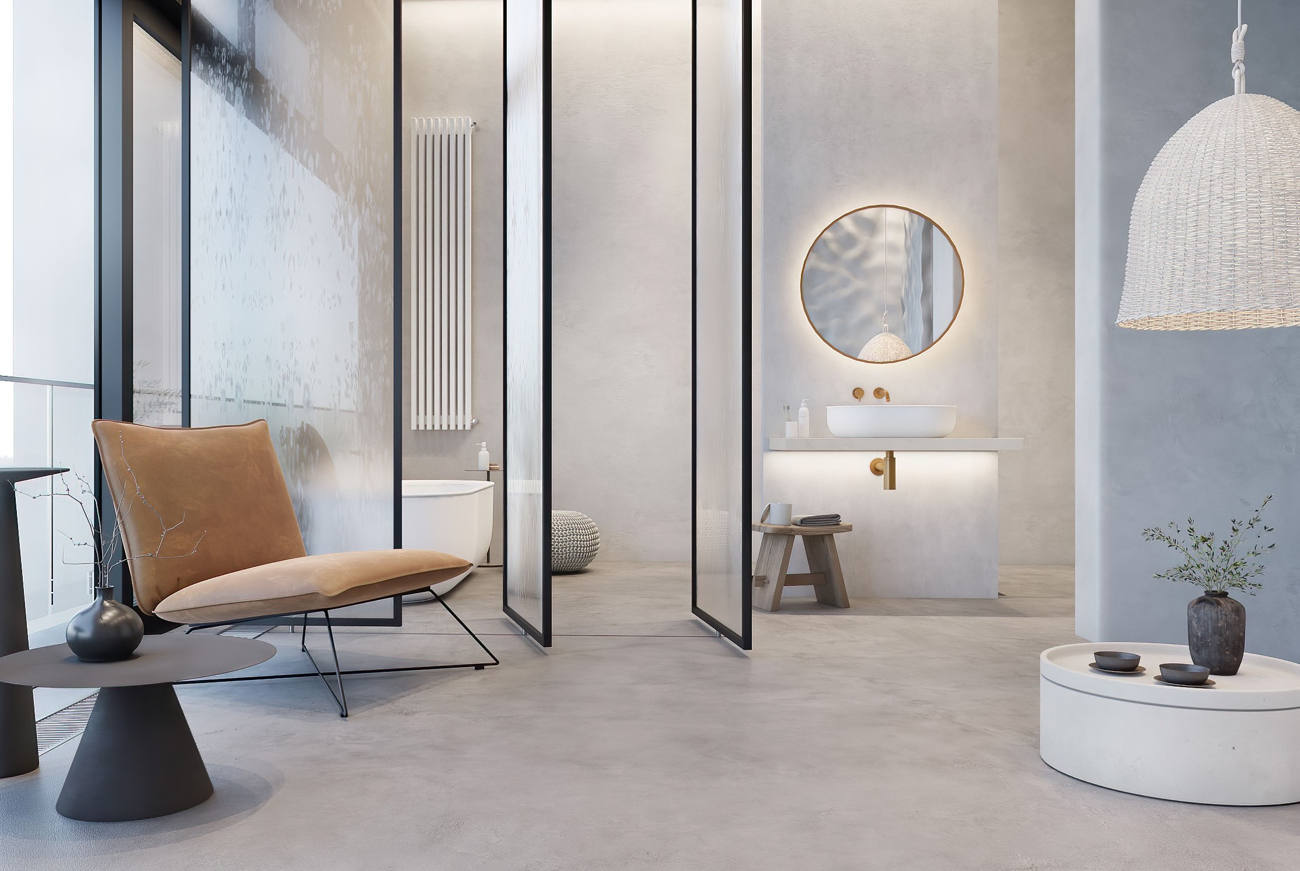 We are the partner that everyone would like to have
All those who want to become Topciment® approved partners in Albuquerque, have the support of a brand with a long history and international recognition both for its quality products and for the results achieved in each application.
Training the applicators of the future
We know that training is one of the fundamental keys for the development of an activity with maximum guarantees. For this reason, we offer continuous training, not only to our applicators, but also to other applicators who want to take a leap in level or who directly want to become professionals.
In this way, the training sessions we schedule are given by our professionals, who have more than 15 years of experience, who show, from a long-standing professional perspective, all the high-level application techniques. In addition, only Topciment® products are used in our courses. With their use and the techniques they will learn from our professionals, we ensure that students will achieve the best results in any of their subsequent applications.
A range of high-performance microcement products
To make great products, you have to follow a thorough process so that from start to finish, things are done in a certain way to ensure the best end result.
To begin with, at Topciment®, we design our microcements with the needs of spaces, customers and professionals in mind. Our products are made with natural products that are basic to create high quality coatings. In addition, we have the most advanced technology to create coatings that will maintain their initial state unalterable for unlimited time.
Here is a sample of what you will find in our catalog, taking into account that as an Albuquerque microcement professional, you can benefit from all the advantages of the most demanded products in the market.
Microbase , the ideal preparation of pavements
Prior to Microdeck or Microfino, it is key to apply two coats of this preparatory coating. This preparation microcement is the right one to apply, two coats, before Microdeck or Microfino. Available in three particle sizes, it allows you to achieve durable surfaces with the level of finish you want. It has so many qualities that it works equally well on both walls and floors.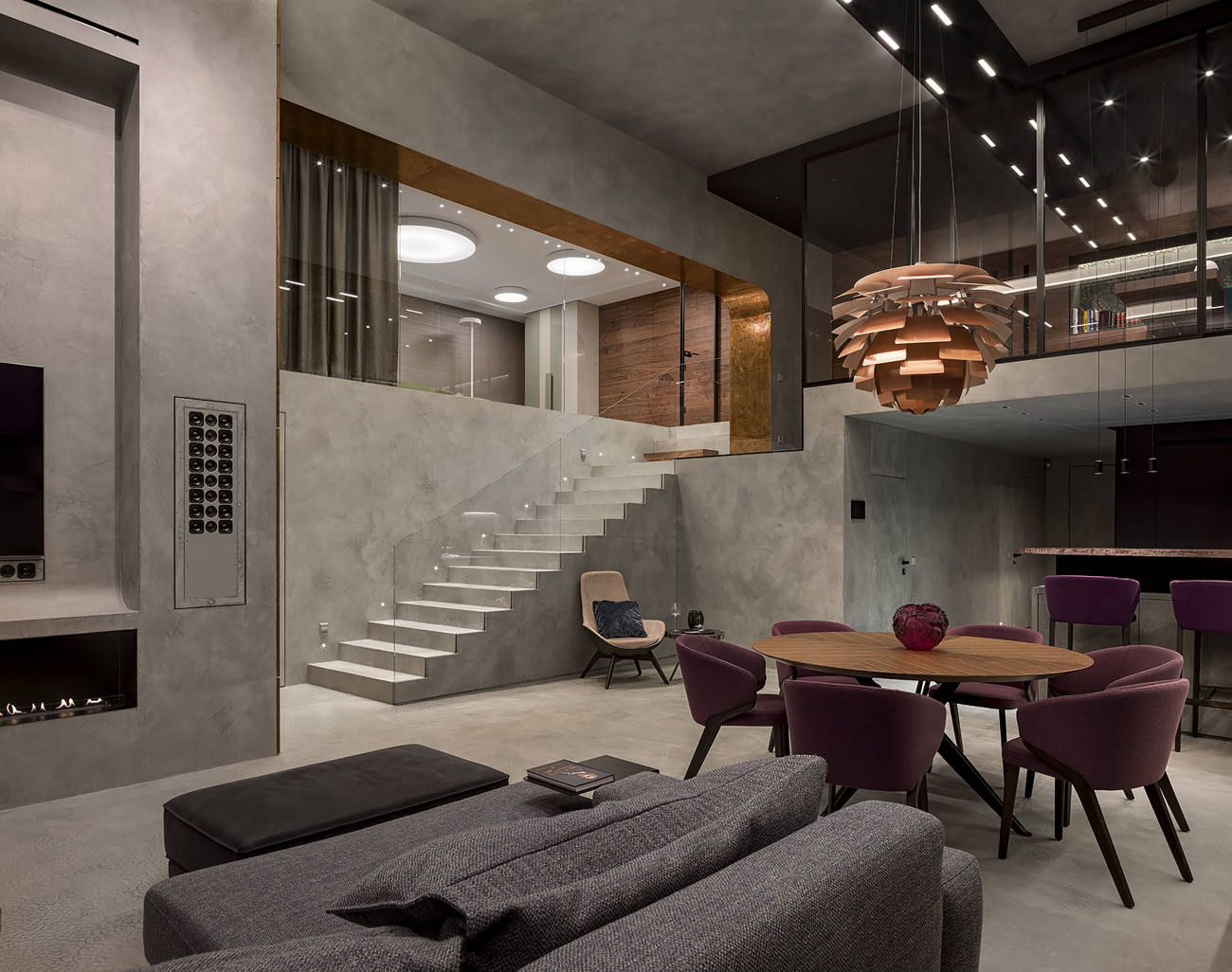 Microfino, microcement for walls
Microfino is the high-strength coating that demonstrates very high hardness. So much so that it is also used in flooring, where it also allows you to achieve those cement-like finishes.
The achievement of unique textures is possible both with its monocomponent and bicomponent form. In addition to achieving a water effect, it is also possible to achieve exclusive textures, depending on the type of grain chosen.
Microdeck, microcement for floors
Available as a monocomponent and bicomponent coating and in different granulometries, this cement-based microcement, intended for application on both indoor and outdoor floors, makes it possible to achieve resistant and non-slip surfaces.
Microdeck is also manufactured in a wide range of colors. In addition to all this, it has a great adhesion, thanks to which it can also be applied on furniture and walls, achieving unique finishes in any area, even with the "fresco on fresco" technique.
Atlanttic, two-component concrete for swimming pools
This two-component microcement has been created to coat swimming pools and other surfaces that are in constant and permanent contact with water, even if they are submerged.
This coating ensures slip-free surfaces and a very high degree of waterproofing, which is very valuable in swimming pools. Thus, it can be applied on the crown, glass or curb, always combining the aesthetic taste of the recommended white and off-white colors, with its great resistance to wear, shocks, sun rays, etc.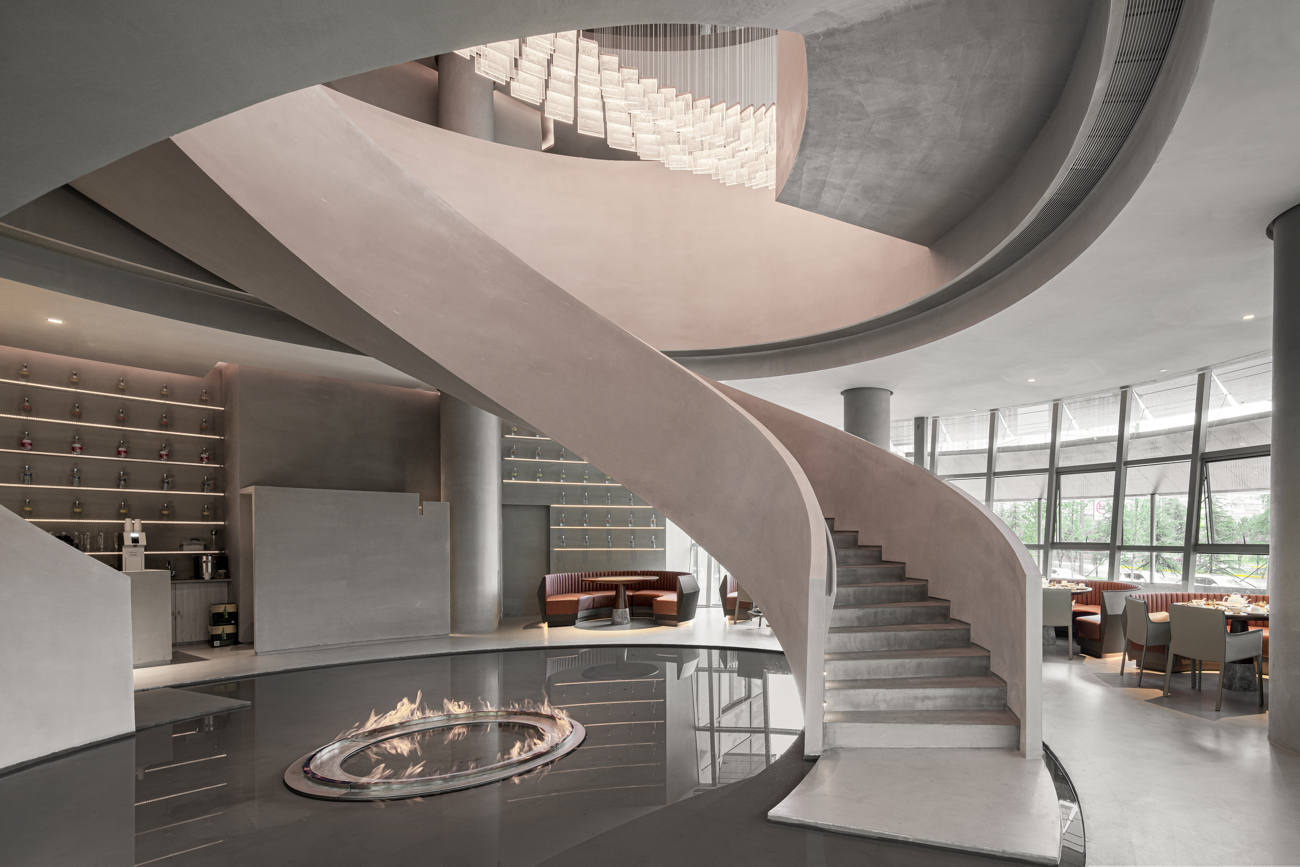 Microstone, anti-slip microcement for exteriors
Two-component coating that gives a great value to all the surfaces on which it is applied, which are usually outdoor floors. It gives them a robust appearance very much in demand on terraces and, why not, if desired, also on indoor floors.
Its great mechanical and chemical resistance without having to be varnished with specific products. Neither UV rays nor the strongest impacts are able to alter its shape with cracks or fissures.
Efectto Quartz, ready-to-use microcement
Efectto Quartz is able to quickly achieve a very decorative finish because it is a ready-to-use microcement that is already mixed. So professionals only need to open the tray and start applying. It can be used on walls and floors, indoors or outdoors, and is extremely rigid and durable.
Its use does not require a glass mesh, as it sits perfectly naturally, which helps and simplifies the task of professionals. Despite this, it has become one of the most chosen microcement systems for the rehabilitation of rooms.
Natture, natural lime-based microcement
This two-component lime-based microcement has excellent workability and hardness, allowing for highly decorative and very durable finishes.
Available in 34 colors and different grain sizes, the range of possible finishes is infinite. From tadelakt effect to plastered fair-faced concrete, its natural beauty is an eye-catcher on walls and floors, whether installed indoors or outdoors.
We also have products to achieve unique finishes.
As specialists in continuous coatings, we produce products with excellent structural properties without neglecting the aesthetic aspect. That is why we have added to our microcement a range of decorative systems, ready to delight anyone who comes into visual contact with them, both indoors and outdoors.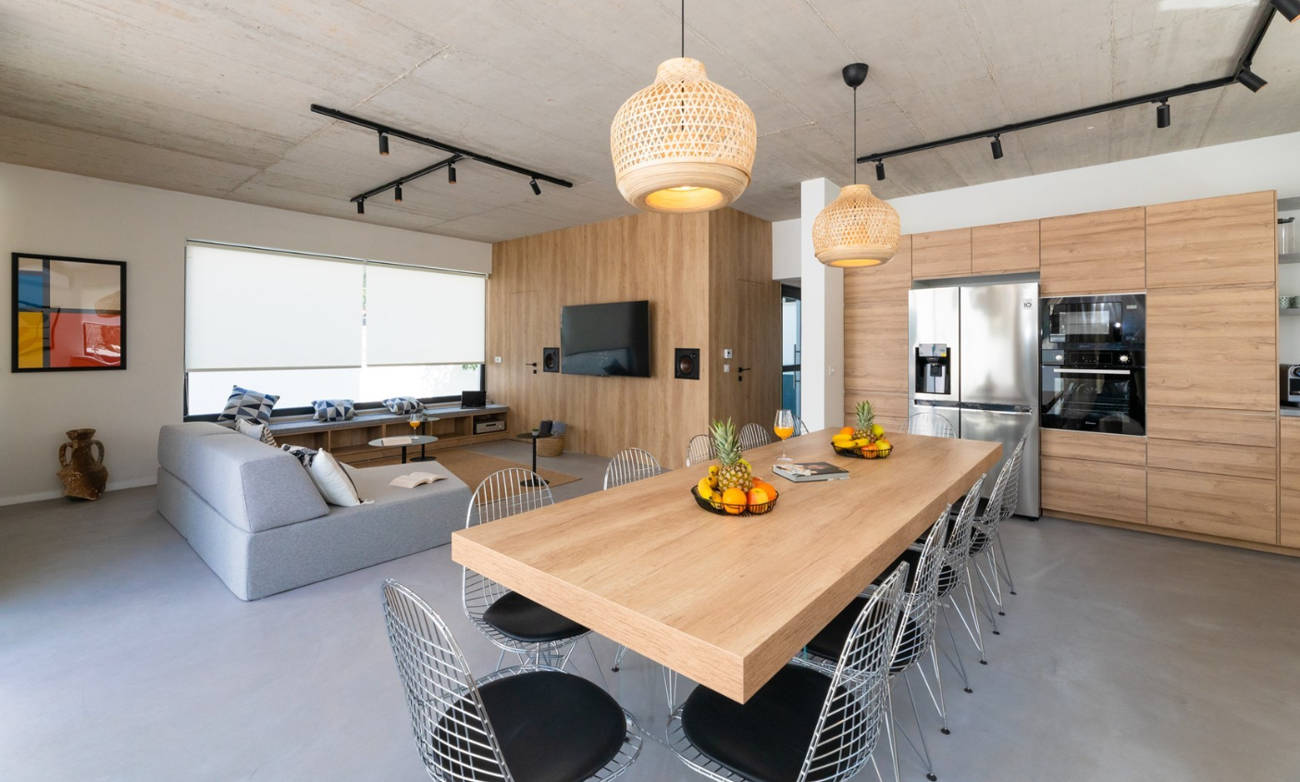 Pure Mettal and Classic Mettal: metallic paints
The metallic finish has become one of the latest trends in the world of interior design. For this reason, at Topciment® we have created a range of coatings that offer these special results, which are in great demand by professionals.
Thus, with Pure Mettal as a bicomponent containing metallic powder particles and an organic hybrid resin, and Classic Mettal (monocomponent), it is possible to achieve those contrasts between lights and colors that are sought after in any interior decorative system.
Mettal Activator: rust finish accelerator
This product was created to achieve an oxidized finish that is crucial in certain decorative styles, when mixed with our metallic colors. For example, it is widely used to achieve a true vintage style, so that the surfaces on which it is applied become the decorative reference of the space.
Emottion: Tile paint
Emottion is a tile paint that among its various qualities stands out one: its great persistence. In addition, it dries extremely fast, is resistant to running water and does not yellow when exposed to sunlight, as is the case with others of its kind.
Elitte: decorative glaze
Elitte is our range of enamels for adding metallic and/or glitter accents to every space in which it is present, offering a large number of different finishes, making it a product for which there are no decorative limits.
Printed concrete: the faithful imitation of nature
This decorative system makes it possible to obtain intact and durable surfaces on horizontal surfaces, using shapes of different materials, such as wood, natural stone or brick.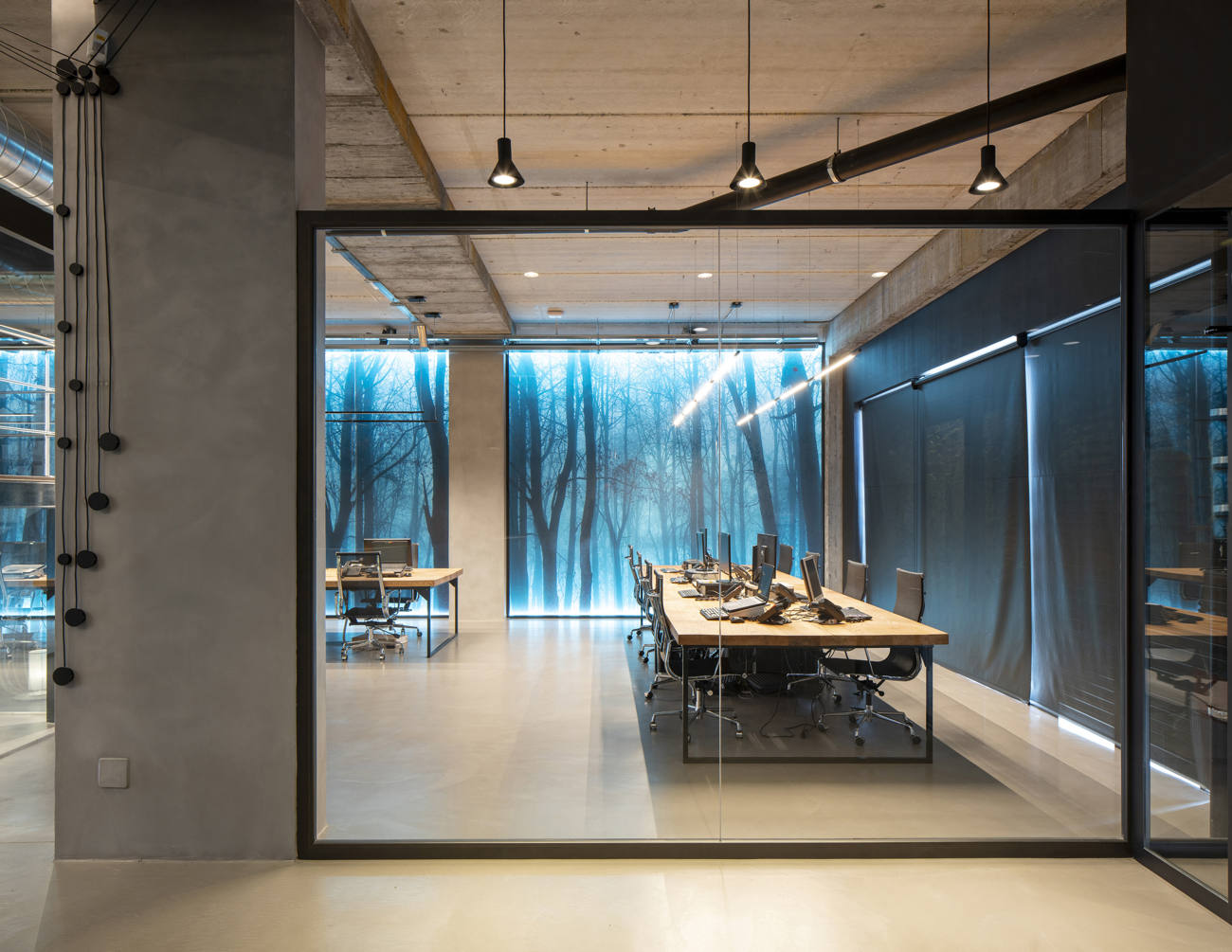 We are the ideal partner for microcement in Albuquerque
Do you want to grow your business? Now it's easy because at Topciment® we are expanding our international network of distributors.
What benefits will you get by becoming our authorized partner? For starters, you should know that you can have in your store all the products in our catalog, microcement and high-performance decorative coatings that, despite being handmade, incorporate the latest technology on the market. In addition to all the support in marketing pieces such as catalogs, sales folders or any other format that can help you sell them.
On the other hand, you can also count on our technical service 365 days a year, totally free of charge, to solve any doubt or question you may have about our products or application processes.
If you think that the time has come to take a step forward and you want your business to go from being just another store to become a microcement reference in Albuquerque, write us or call us.
Do you want to be our microcement distributor in Albuquerque?
Do you want to become an establishment of level in the decorative-constructive sector? Become a Topciment® microcement distributor in Albuquerque. Offer your customers the best continuous siding on the market, as well as the most skilled applicators in the area.
Attract new customers with a product range that stands out both on the shelves and on the surfaces on which it is applied. You can count on all the products in our catalog and thus offer your customers an infinite number of possibilities both in terms of types of microcement and finishes.
Discover a range of microcements that ensure a great economic performance, practically immediately in your company. In addition, as a partner we provide you with all the technical and marketing support you need.
If you think the time has come to take a step forward and you want your business to go from being just another store to become a microcement reference in Albuquerque, write or call us.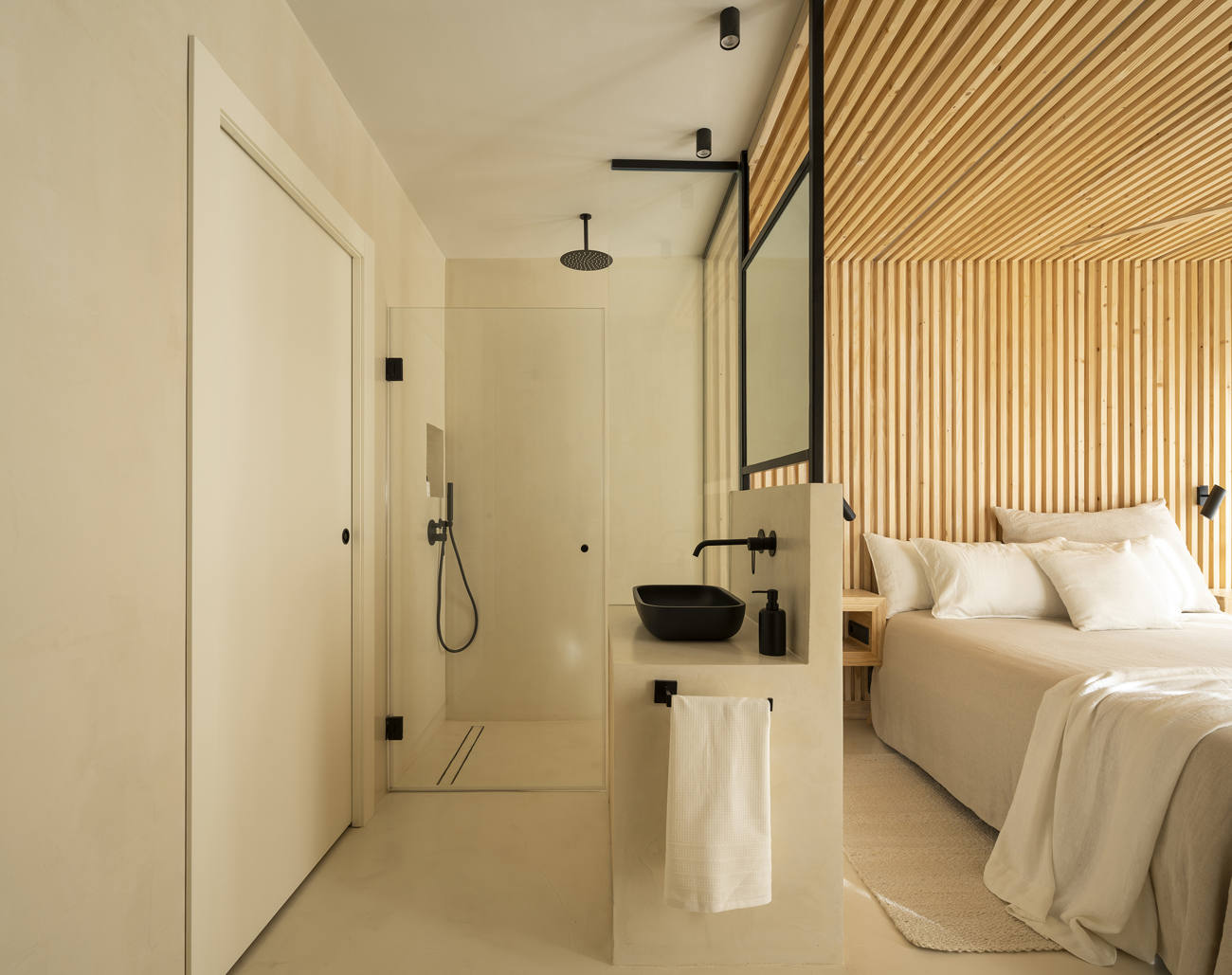 Contact Topciment®
Do you need advice for any of your microcement Albuquerque projects? Get in touch with us. We are at your disposal.