Microcement swimming pools, the best possible option.
Having your own swimming pool is usually one of the most recurring dreams. And who wouldn't want to spend the whole day soaking in the water or on the lawn of their house, sunbathing in the sun? That is why, every time we imagine a swimming pool, we do it with all kinds of features so that it lacks no detail. And, if we want the best, a microcement pool is the perfect choice.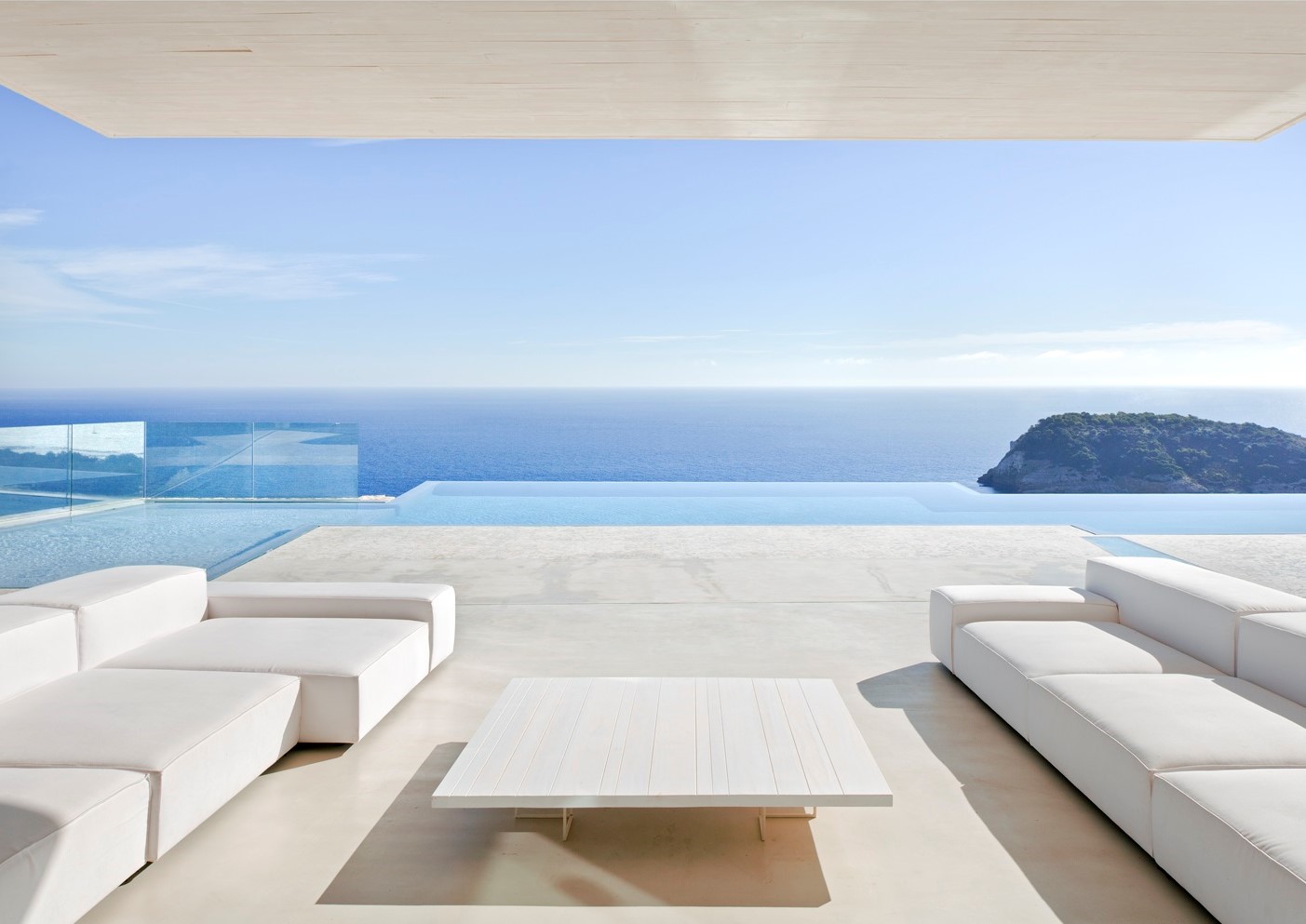 Advantages of using microcement in swimming pools
The use of microcement in swimming pools offers many functional and maintenance benefits:
It reduces dirt compared to other materials
In conventional pool designs where tile predominates, a lot of dirt and mould accumulates in the joints. Microcement, as it has no joints and is a continuous surface, does not have small cracks that allow dirt to accumulate. Therefore, not only is it a cleaner material in general, but it also allows for much better and easier maintenance.
Combines with different materials
Microcement combines with all kinds of materials, so it can be integrated into any style. Thus, you can have the inside of the pool with microcement and the crown and surrounding area in another material, such as wood, for example.
It provides continuity in the design
As we have said, it can be combined, but if you are looking to create continuity and spaciousness, the best option is to use microcement for different areas. In this way, it will seem as if the pool has an infinite design that unites the entire exterior. With its different granulometries and anti-slip characteristics, it is possible to create a design space free of slips without any problem.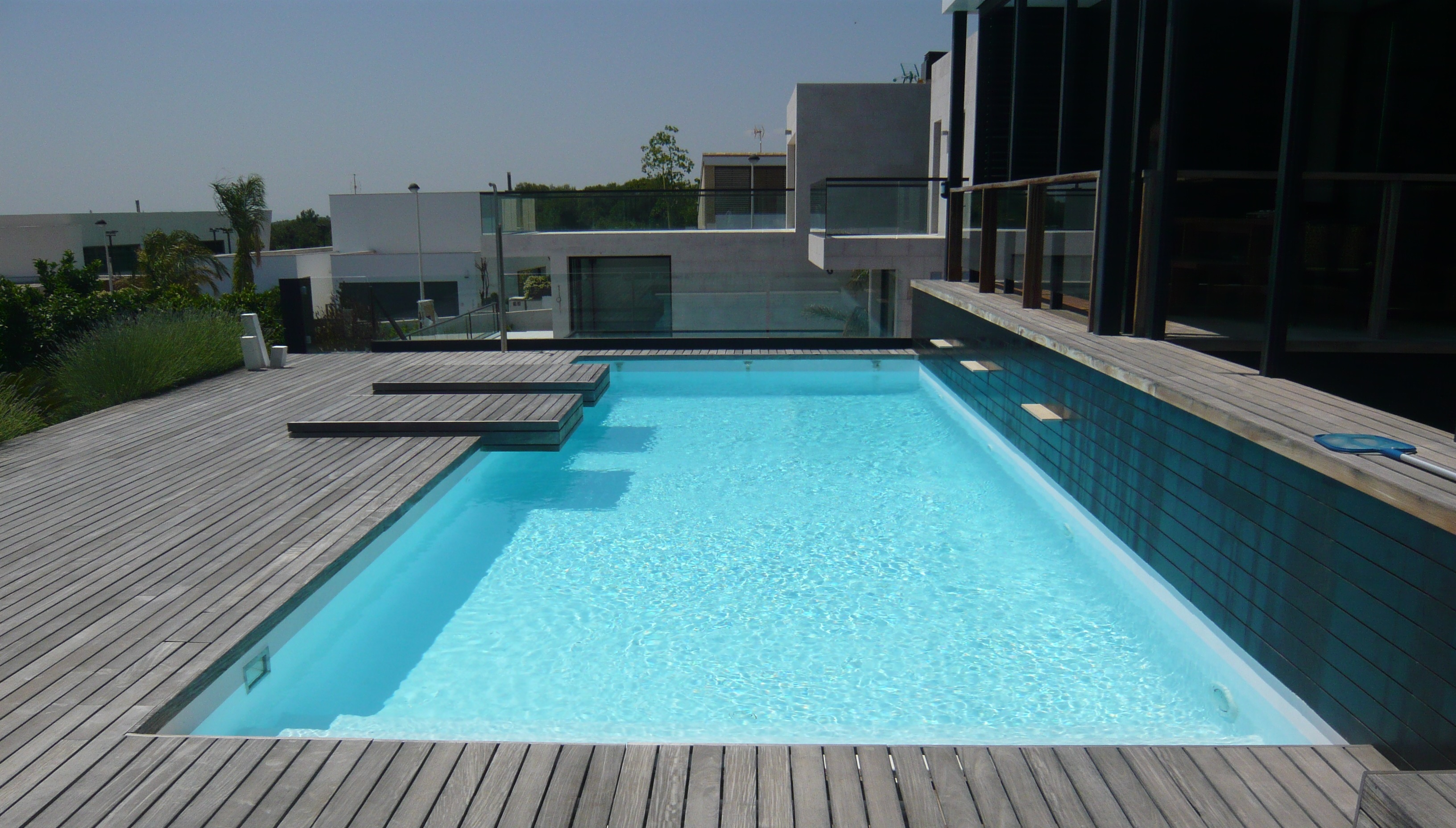 Atlanttic , our special microcement for swimming pools
At Topciment we have designed Atlanttic, our bi-component microcement developed specifically for spaces in permanent contact with water. It allows the creation of continuous spaces that facilitate the union between various areas.
Thus, we have two different granulometries:
Atlanttic can also be used for outdoor designs in ponds, terraces and wet areas, for example, and therefore offers many possibilities.

Having a swimming pool is one of the most common wishes, but having a microcement pool is certainly a dream.
Subscribe to our newsletter
Receive in your email tips for the application and care of microcement, the latest trends and news of Topciment products.