Microcement Baltimore - your specialist company in the area
For nearly twenty years, we have been producing quality decorative coatings that ensure unique finishes on the surfaces on which they are applied.
A trajectory in which we have been guided by our know-how and R&D&I to create innovative coatings that help create exclusive spaces for individuals and professionals.
Thus, we have become real experts in béton ciré in Montpellier, making faster and cleaner renovations, where no building work is necessary.
At Topciment® we have all the technical and human resources to transform any space, regardless of the nature of the project, as we are more than convinced that we can carry it out with the guarantee that our experience in the sector gives us.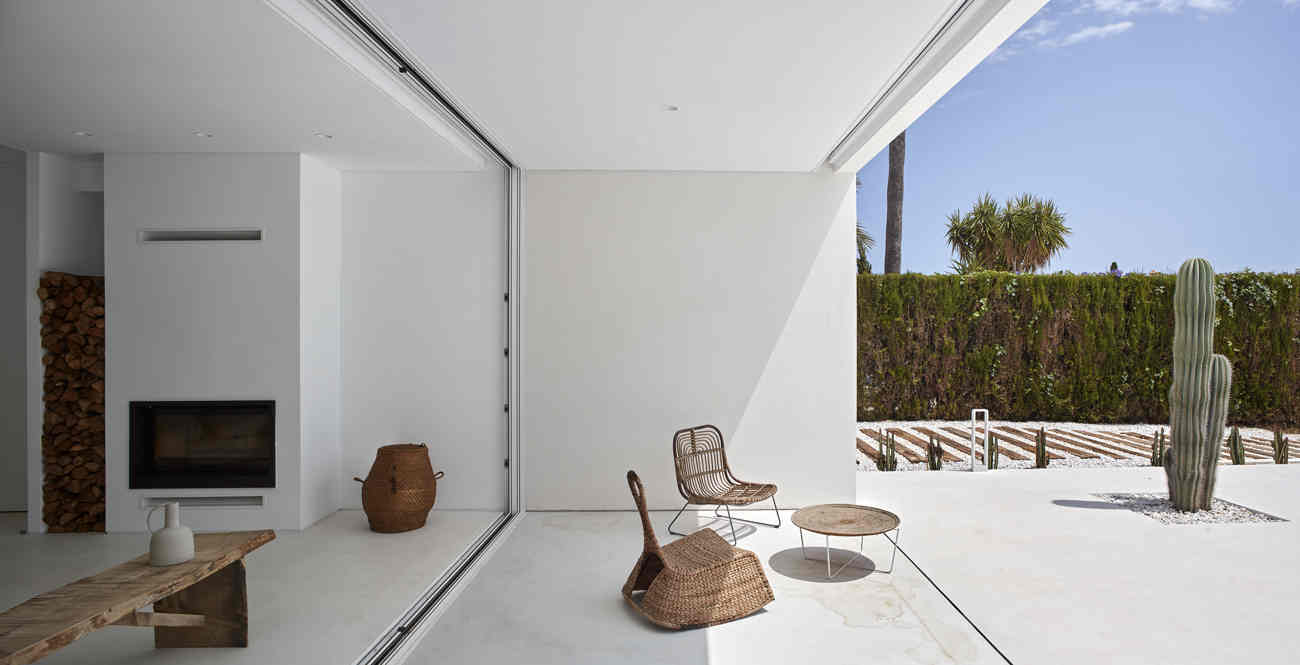 Microcement, a cladding with high-level qualities
Microcement is a constructive-decorative material that fulfills both aspects at the same time to perfection thanks to all the qualities it has. Starting with its thickness, which never exceeds 3 mm.
In turn, this coating does not generate joints so it creates spaces full of continuity and brightness giving a feeling of spaciousness capable of enlarging a room just by entering it. Another of the positive consequences of this feature of not having to use expansion joints is its cleanliness, since by not having them, it becomes a much easier surface to clean in which dirt does not accumulate.
In addition to these, the advantages of microcement are many more, as you will see below.
Resistance in any environment
On the other hand, never before has a coating that is less than 5 mm thick had such high mechanical and chemical resistance. This increases its versatility and allows it to become a material more than demanded by architects, decorators and interior designers for use in any type of project, whether domestic or professional.
Horizontal and vertical flexibility
All these characteristics and many more, such as flexibility, are due to its composition of resins, cement, water and additives. In fact, it can be applied without any problem on floors, walls, ceilings or furniture, always achieving finishes impossible to achieve with other products.
A coating that never goes out of style
A product that combines traditional craftsmanship with contemporary aesthetics. Exclusive finishes are obtained that make a difference in residential and commercial environments, visually expanding the space and giving character to the transformed space.
Reduces application times
Microcement has the unique ability to be applied over any other material such as wood, ceramic, tile or concrete. This, added to the fact that it does not require construction work, turns each application into a privilege in which both time and money are saved.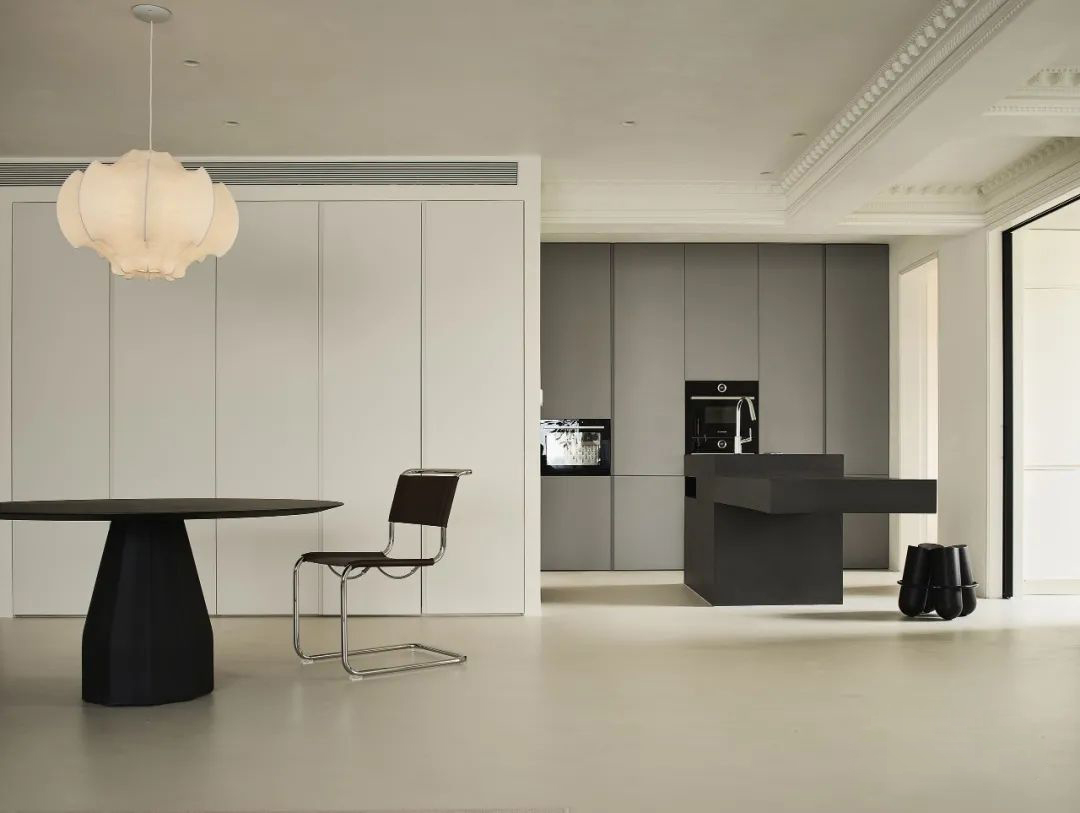 Highest quality at an affordable price
By being applied directly to existing substrates, requiring no construction work (with the consequent hiring of machinery and removal of debris) and being applied quickly without taking up too much of the applicator's time, it is a more than cost-effective material in any situation.
Topciment®: more than 17 years of microcement experience
Thanks to our expertise, Topciment® has crossed borders to become an international microcement reference. So much so that we have obtained ISO 9001:2015 international recognition for the high quality of our products.
Our know-how as microcement experts in Baltimore: unique skills
After almost two decades of experience, at Topciment® we continue to push ourselves to the limit, as we did at the beginning, which has led us to develop a unique way of doing things. In fact, we use our artisanal method in different contexts, such as manufacturing or application. In this respect, we have to say that all our renovations and applications are 100% handmade.
So many years as experts in continuous coatings in the Baltimore area has led us to expand our field of action to nearby cities. Thus, in this locality our expert applicators have also reformed several spaces applying our products, demonstrating that our know-how has no borders.
Microcement coatings for floors that stand out
Microcement is the material indicated to enhance the quality and aesthetics of any type of surface, especially floors.
Floors are usually the most extensive areas that we find in any type of space, the most visible, the most visible and the most exposed to any type of wear and tear.
Therefore, they need to be covered with a coating that provides all the necessary resistance to wear and tear, chemicals, and even mechanical resistance, so that whatever its location, it will last in conditions very similar to those it showed when it was first applied.
The resistances play a fundamental role in its appearance because they are the ones that will help to keep it in perfect condition and take advantage of all the aesthetic possibilities that a decorative material like this has, which are vital for the floors and the aesthetic influence they can have in a space.
Thus, by betting on microcement in these areas we are doing it for floors that will remain intact for an unlimited time, without cracks, fissures or cracks and with its colors shining like the first day.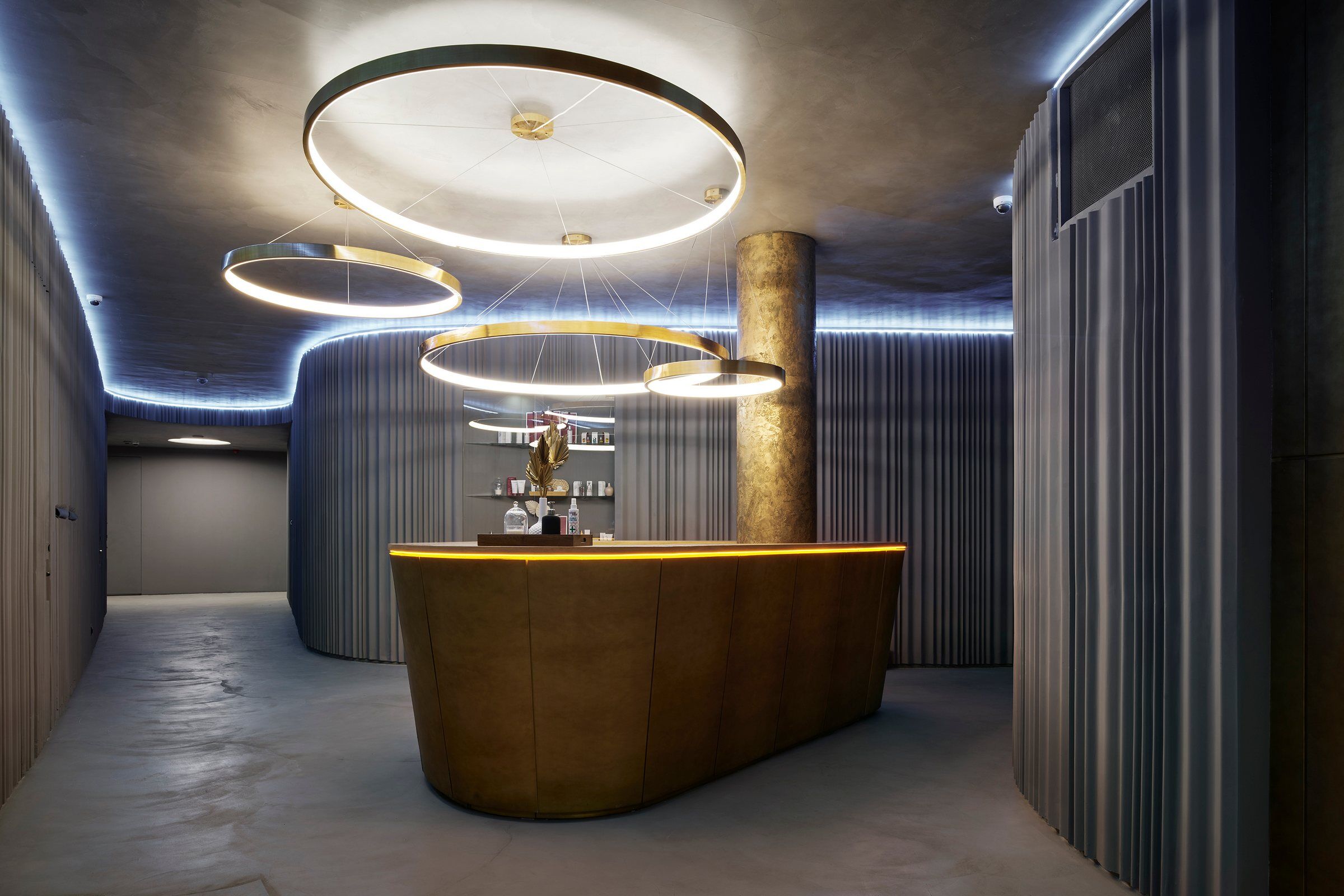 Microcement is a great solution for walls in any location.
With its unusual lightness, microcement becomes a great resource for covering walls and any type of vertical surface, as it completely respects structural loads.
In this way, and as it also has an excellent adhesion, these surfaces will look for a long time in perfect conditions when covered with this coating.
Thus, countertops, stairs, showers or sinks can become part of the decorative system of a home or workspace. With decorative microcement, any aesthetic preference can be fulfilled and, at the same time, any area can be provided with unequalled technical conditions.
Finally, it does not matter if the surfaces are vertical, as this material can be applied very easily in any situation, regardless of its orientation.
Microcement in Baltimore: total combination with other materials
One of the great qualities of microcement is that it can be applied on multiple materials, showing its adaptability and flexibility.
Thus, tile surfaces, concrete, plaster, plasterboard, bricks can be coated with this coating without any problem, achieving the desired finish on any of them. It should be noted that this is not possible with other coatings.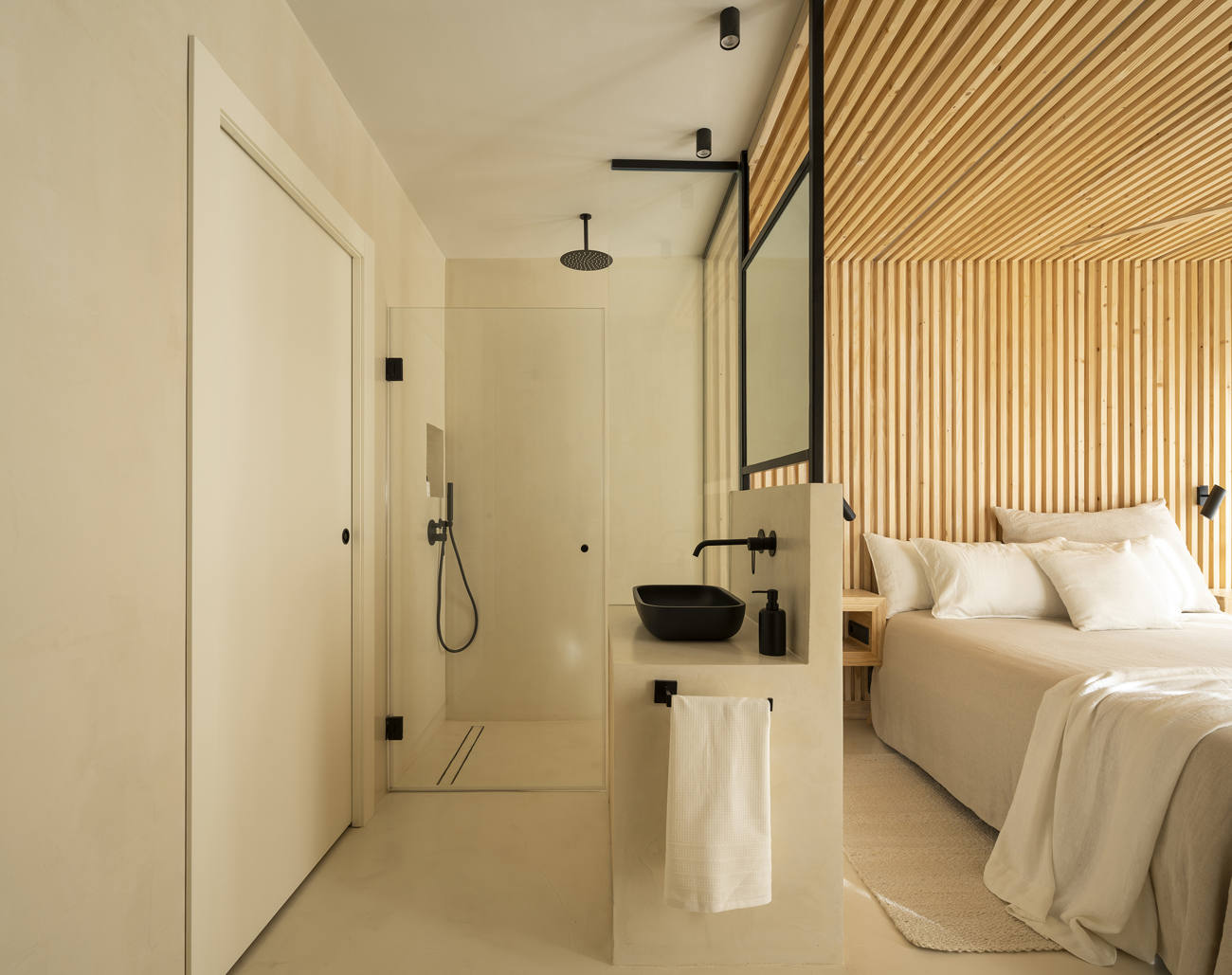 We are master microcemento trainers in Baltimore
To apply our microcement, it is necessary to have a very refined technique to get the most out of our products. But where can you learn these application methods? In our courses.
At Topciment®, we regularly organize trainings in which we teach other professionals our way of working. In these trainings, only our products are used, with which the best finishes are obtained and a degree of specialization is achieved with them.
In this way, only those who take the courses will be able to apply our high quality coatings, regardless of the type of surface or other variables, as the result will always be spectacular.
In short, seeing the applications that are made with microcement in Baltimore, and other cities by applicators who have passed through our hands, we can say that our courses are a guarantee of success and the key is the union of our products with great specialists in the field as are our teachers.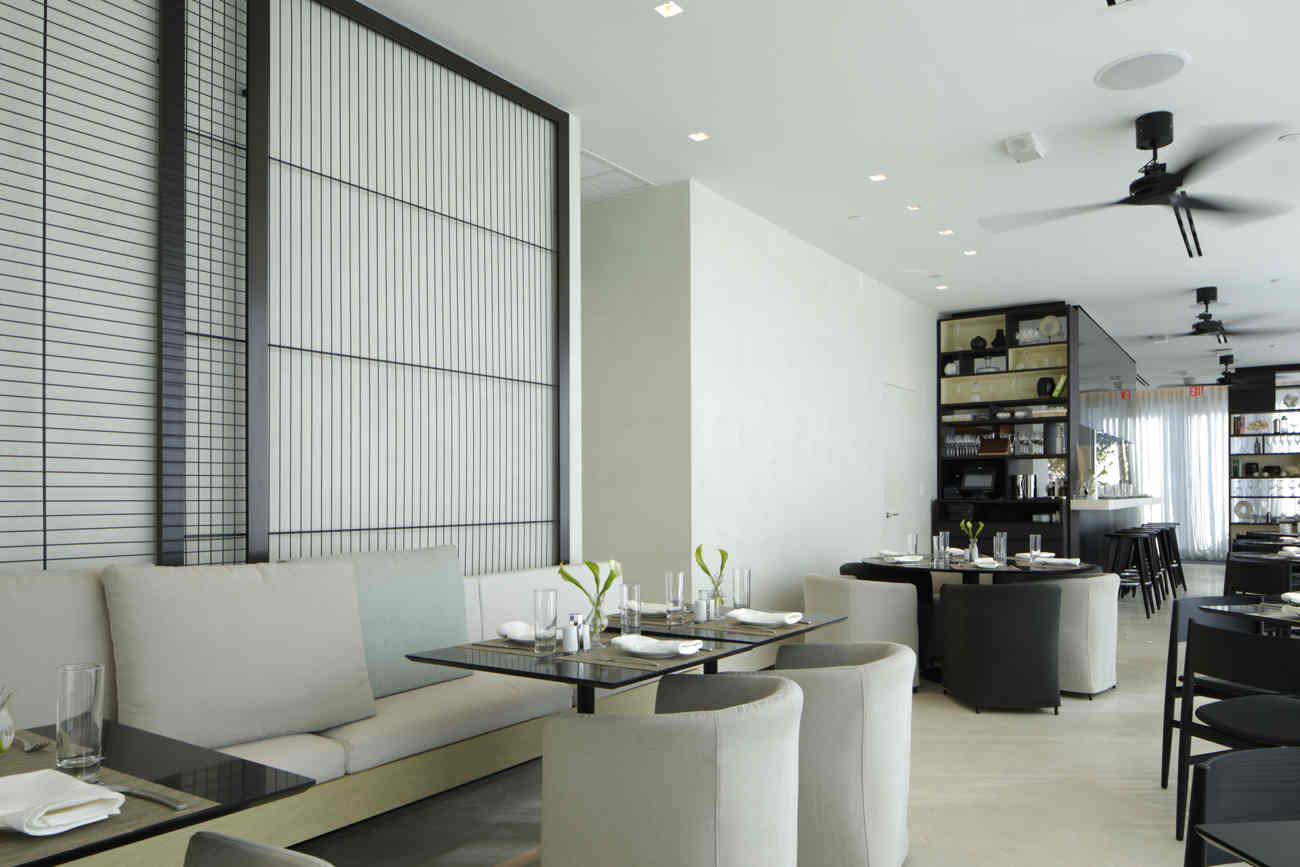 The high-performance range of microcement products
The result of more than a decade of work is reflected in our wide range of microcement products.
Thus, we have managed to form a catalog of products that give a unique touch to the rooms both in homes and in any type of commercial or industrial space.
Our products are adapted to the preferences of the most demanding professionals and the desires of the most exquisite customers with their own constructive and decorative characteristics with which swimming pools, bathrooms, kitchens, living rooms, bedrooms, garages, warehouses or stores can display areas with very special conditions.
Microbase: optimal floor and wall preparation
This microcement, with a choice of one or two components, is the ideal preparation for surfaces that will later be applied with other decorative finishing coatings. This means that applying Microbase, in the first instance, ensures a successful finish and durability of the coating.
It can be applied on horizontal or vertical substrates, indistinctly, and as it is available in different grains, it allows to obtain a level of finishes to taste.
Microfine: fine hardness for walls and ceilings
Despite its thin thickness, this microcement has a robustness and hardness that makes it also suitable for use on floors, always standing out, wherever it is applied.
Available as a bicomponent or monocomponent, the finishes that can be achieved have a very natural and smooth appearance with a water effect that is definitive when opting for this or other products.
Microdeck: continuity in floors
The great quality of this microcement is its ability to create non-slip surfaces without having to be sealed with a varnish. It is also very resistant to abrasion and traffic wear, so it is often chosen for covering outdoor areas such as terraces.
Available as a single or two-component, it can be applied using the "fresco on fresco" technique, but can give rise to very different finishes.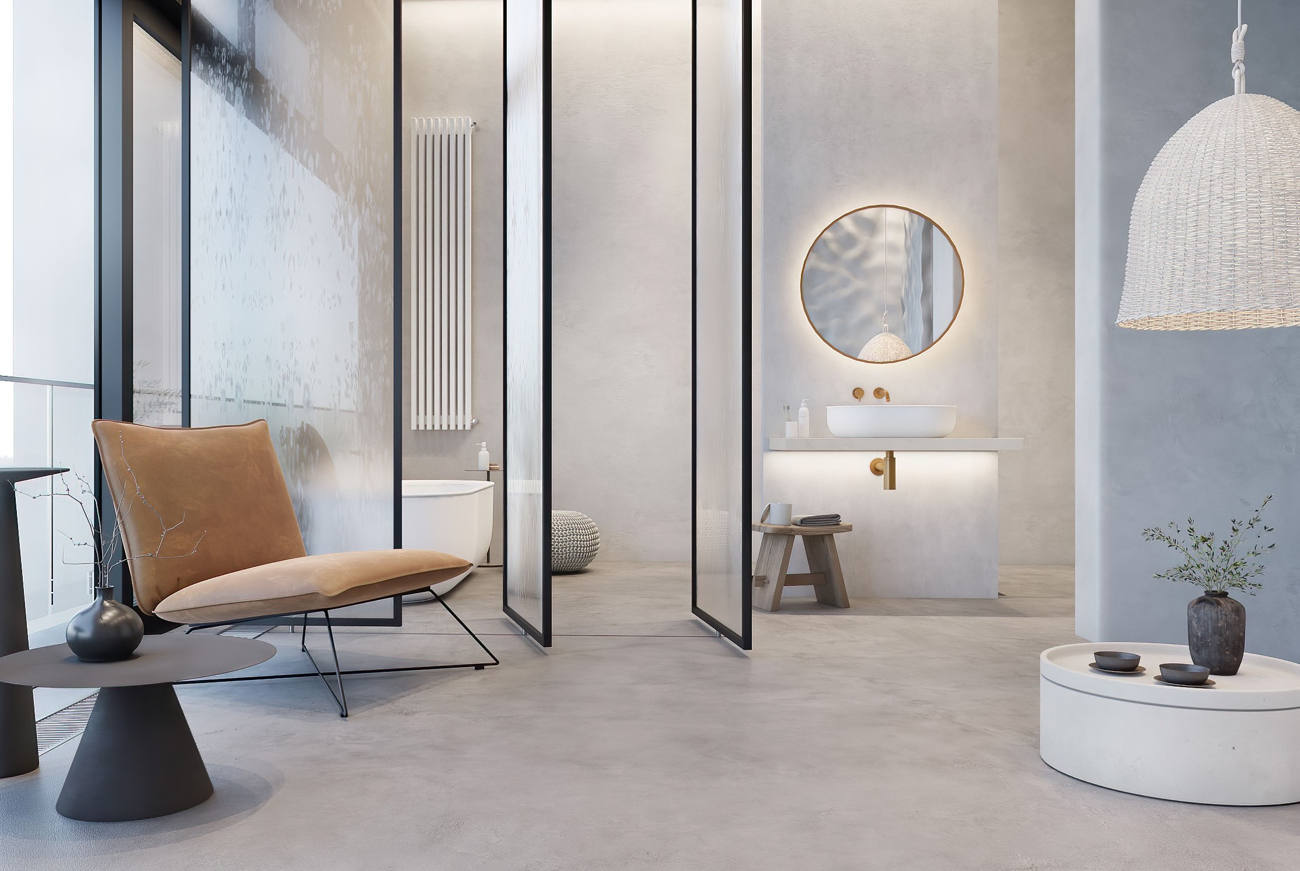 Atlanttic: the microcement for swimming pools
This state-of-the-art, non-slip and waterproof coating is ideal for the crown or edges of the pool, although it can also be applied on the pool shell as it resists while submerged for as long as necessary. This capability also makes it ideal for fountains, ponds or saunas.
Available in white and off-white, it can be obtained in other colors thanks to the wide range of pigments available, although it is recommended to choose the first two colors as others could give rise to whitish stains.
Microstone: the necessary firmness in exteriors
This microcement stands out above all others when applied in outdoor areas, thanks to its superior chemical and mechanical resistance.
Thus, it is capable of resisting any climatic variable and withstands rain, wind, temperature changes or direct exposure to UV rays.
This bicomponent coating has a thicker aggregate to resist impacts, abrasion and traffic, making it the recommended coating for terraces and facades. As if that were not enough, it also creates anti-slip areas.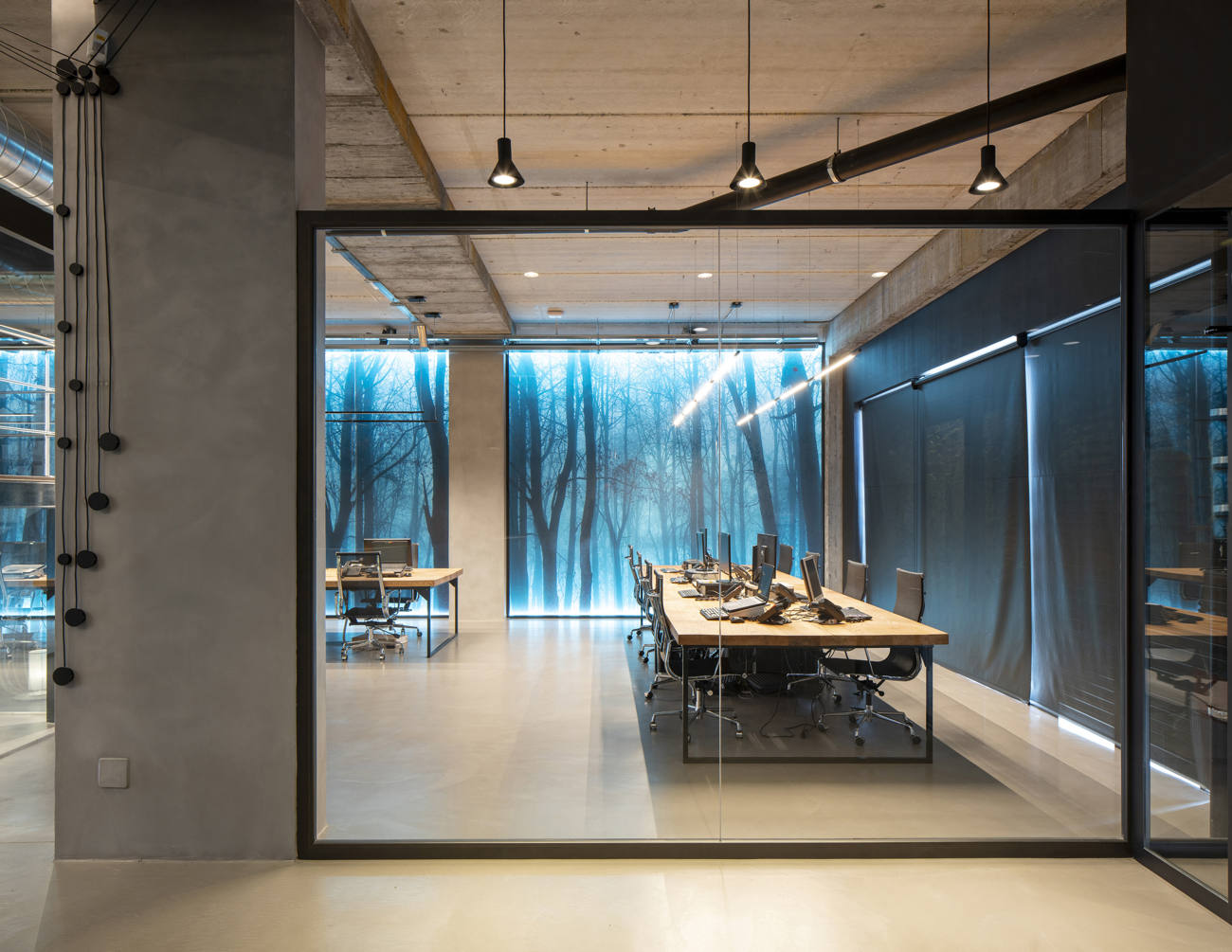 Industtrial: microcement epoxy for working environments
This coating is hard, impermeable and has very high mechanical and chemical resistance, making it suitable for coating warehouses, hangars, parking lots or offices.
Composed of epoxy resin, its hardness is far superior to that of other products. As well as its efficiency and efficacy that allow it to give only two coats of preparation and one of finishing. It should also be noted that its use is recommended exclusively for interiors, whether walls or floors, as it can yellow when in contact with sunlight. It is available in 16 colors.
Effecto Quartz: extra quality preparation microcement
This product comes ready-mixed and can be applied as soon as the bucket is uncorked. This greatly simplifies the work of professionals and facilitates the reduction of execution times.
Its use is recommended for home, commercial or business renovations that are not new construction. To carry them out, following with its simplicity, only 2 layers of preparation and one of termination will be necessary.
It can be used on interior or exterior floors and walls, which will change their appearance easily thanks to the process and the 16 colors in which it is available.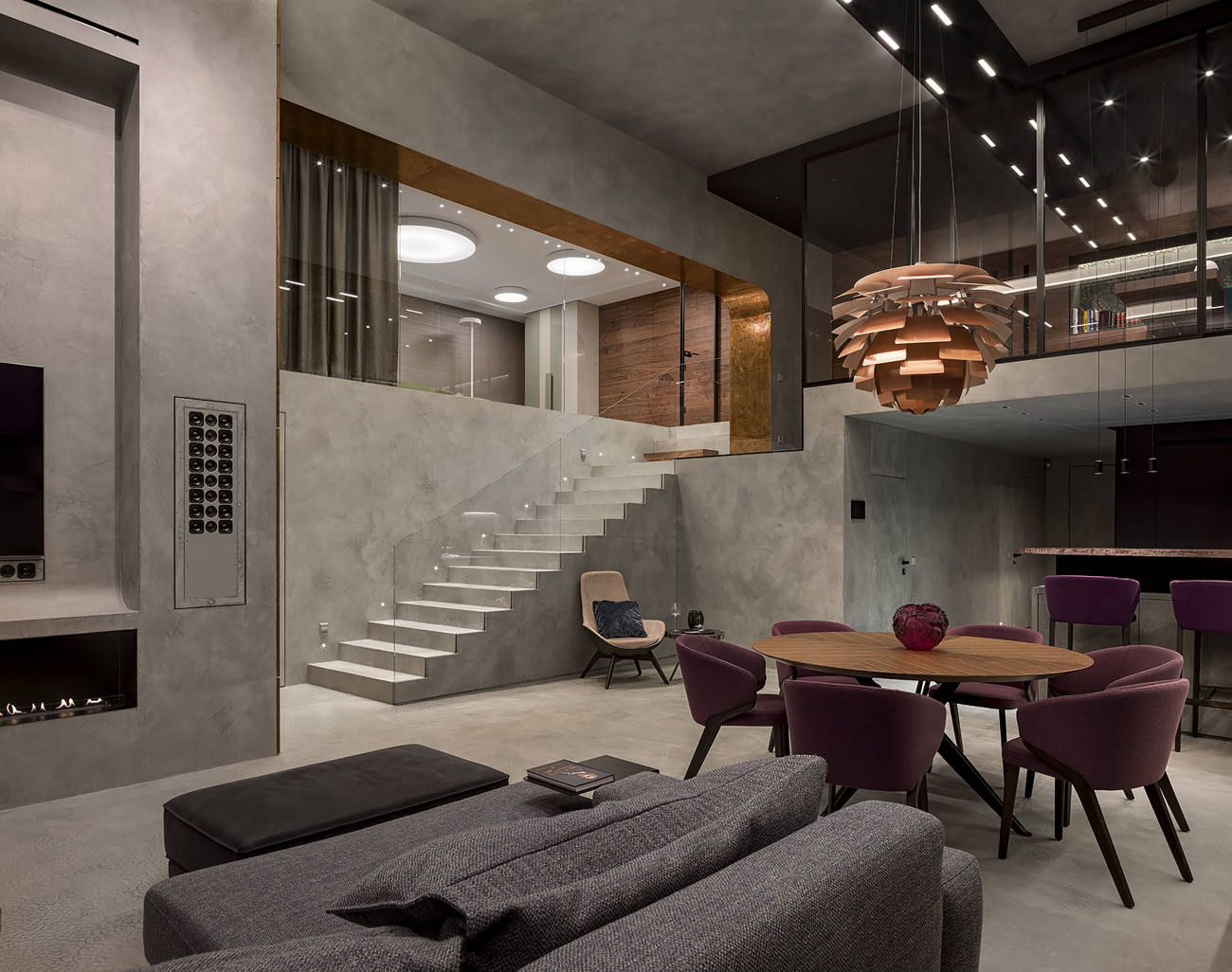 Natture: the highly decorative lime-based microcement
This lime-based microcement is extremely hard thanks to its mechanical resistance, which makes it the ideal floor covering for those who want to achieve a natural finish with a high decorative quality.
Its 4 granulometries and 34 colors give it an aesthetic versatility that always brings a handcrafted touch to the surface. The tadelakt and exposed concrete effects are very successful. These finishes are a consequence of its high workability, which allows applicators to achieve what they want on floors and walls both indoors and outdoors.
Our decorative coatings to complement microcement
At Topciment®, we know that for an application to be a success, it must meet the functional and aesthetic expectations of our customers. Thus, so that each and every one of our microcements are adapted to the taste of each one, we have a collection of coatings that will give the final decorative touch to any area covered with microcement.
Pure Mettal and Classic Mettal: for metallic finishes
These two paints are also part of one of the latest decorative trends in the Topciment® catalog of metallic paints. Both Pure Mettal (two-component) and Classic Mettal (ready-to-use) allow applicators to express all their creativity.
Mettal Activator: achieve rust effects
To achieve the authentic vintage style, you can't do without rust touches. These can be achieved thanks to this rust accelerator that transforms the metallic finishes that allow Pure Mettal and Classic Mettal to be obtained in record time.
Printed concrete: with the naturalness of nature
This constructive-decorative material allows to reproduce finishes of other noble materials such as wood, natural stone or slate obtaining incredible and economical results, combining the beauty and softness of nature with the resistance of a coating system like this one.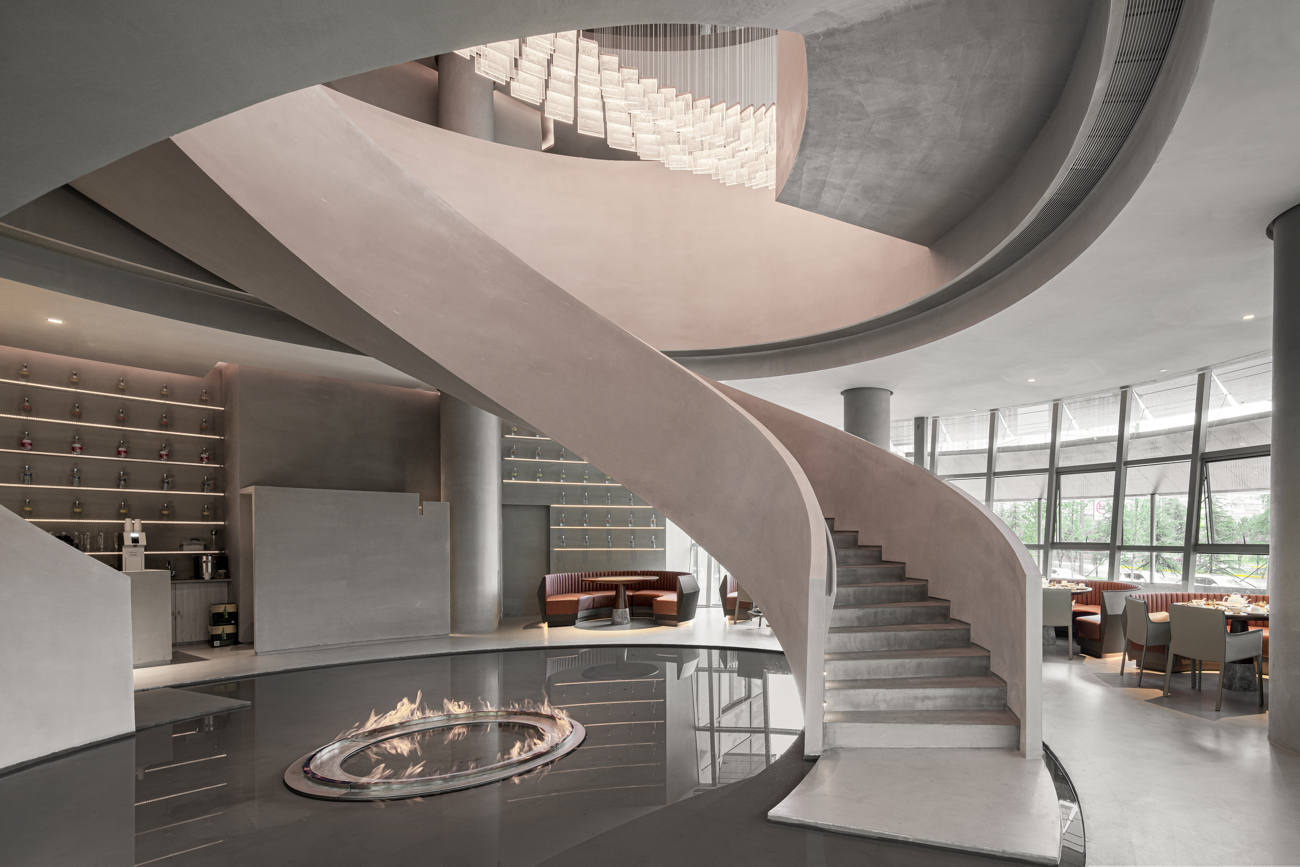 At your service in Baltimore, et environs
With almost two decades of experience, we have become the microcement specialists in Baltimore. Thus, we have applied ourselves in many places in this region bringing quality craftsmanship to each of the works.
Do you want to renovate a space and need expert advice? No matter what type of project you want to carry out, our customer service team will guide you in everything you need. Ask for your budget and we will elaborate it in a personalized way, adapting it to your circumstances.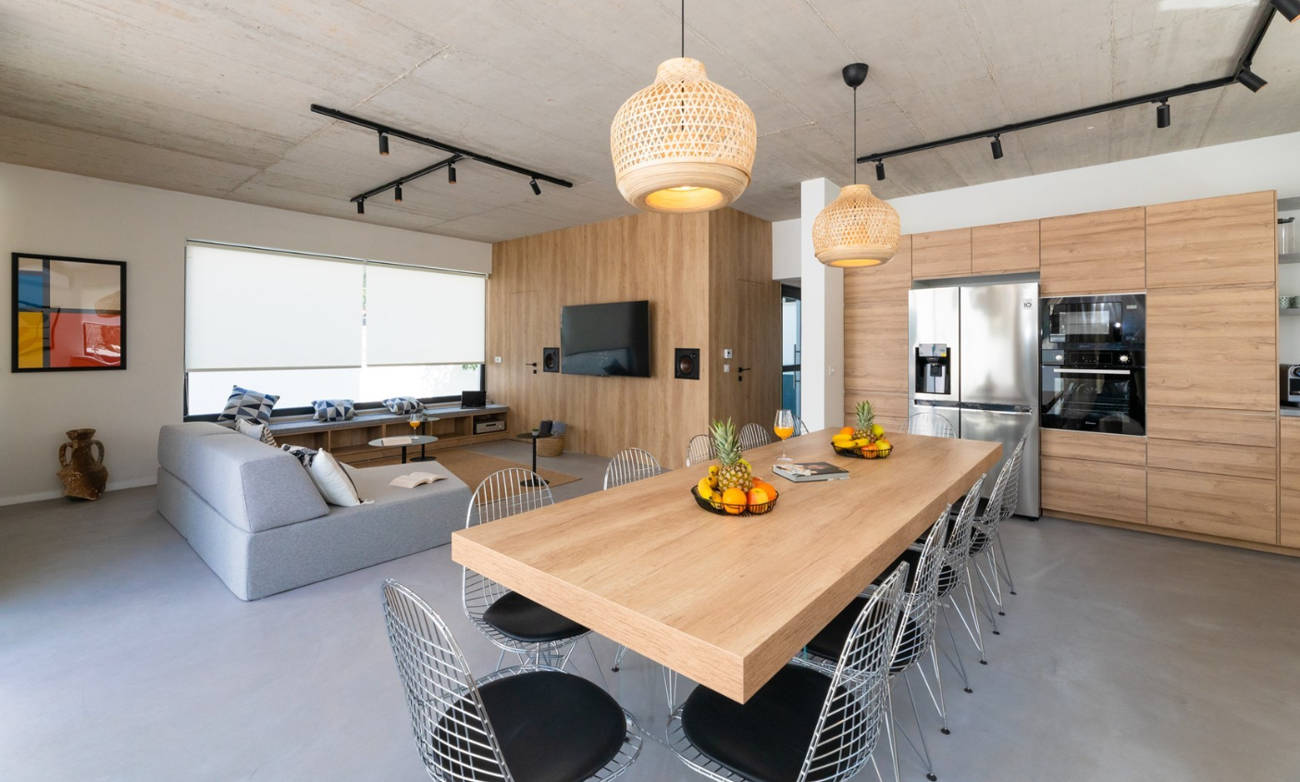 Contact us and let's talk
If you have any questions about our microcement in Baltimore, please contact us by filling out the form below and we will be happy to assist you as soon as possible.