Microcement in Boston - Experts in concrete design for all surfaces
We identify ourselves as true masters of seamless decorative microcement. At Topciment® we have been manufacturing and distributing our own products all over the world for almost twenty years.
In 2005 was the year in which we began our dedication. A dedication that we carry out in our own laboratories, those that daily experiment with the formulation of the most exquisite and competent mixtures. The highest quality blends on the market.
A formulation for the creation of our own products that stands out for the most absolute vanguard during the whole process. Our chemists are experienced professionals whose knowledge is updated daily and is based on nothing less than any latent trend or change in the environment. Hence, our microcement in Boston responds to every need or demand of the professionals.
This magical, competent and of the highest quality formulation, is distributed after manufacturing all over the world. China, Japan, Germany, Canada and many other world powers choose Topciment® because they know that what we offer is success, is a guarantee of obtaining the best results that no other seamless coating is able to achieve.
We started in Valencia (Spain) and today we still count on this place as our main headquarters, the one that saw us emerge and then grow. And if we are honest, this is where we will stay during all our dedication. Because our roots are what they are and it is thanks to them that we remain leaders today. Roots based on commitment, quality and passion. The values that define us at Topciment®.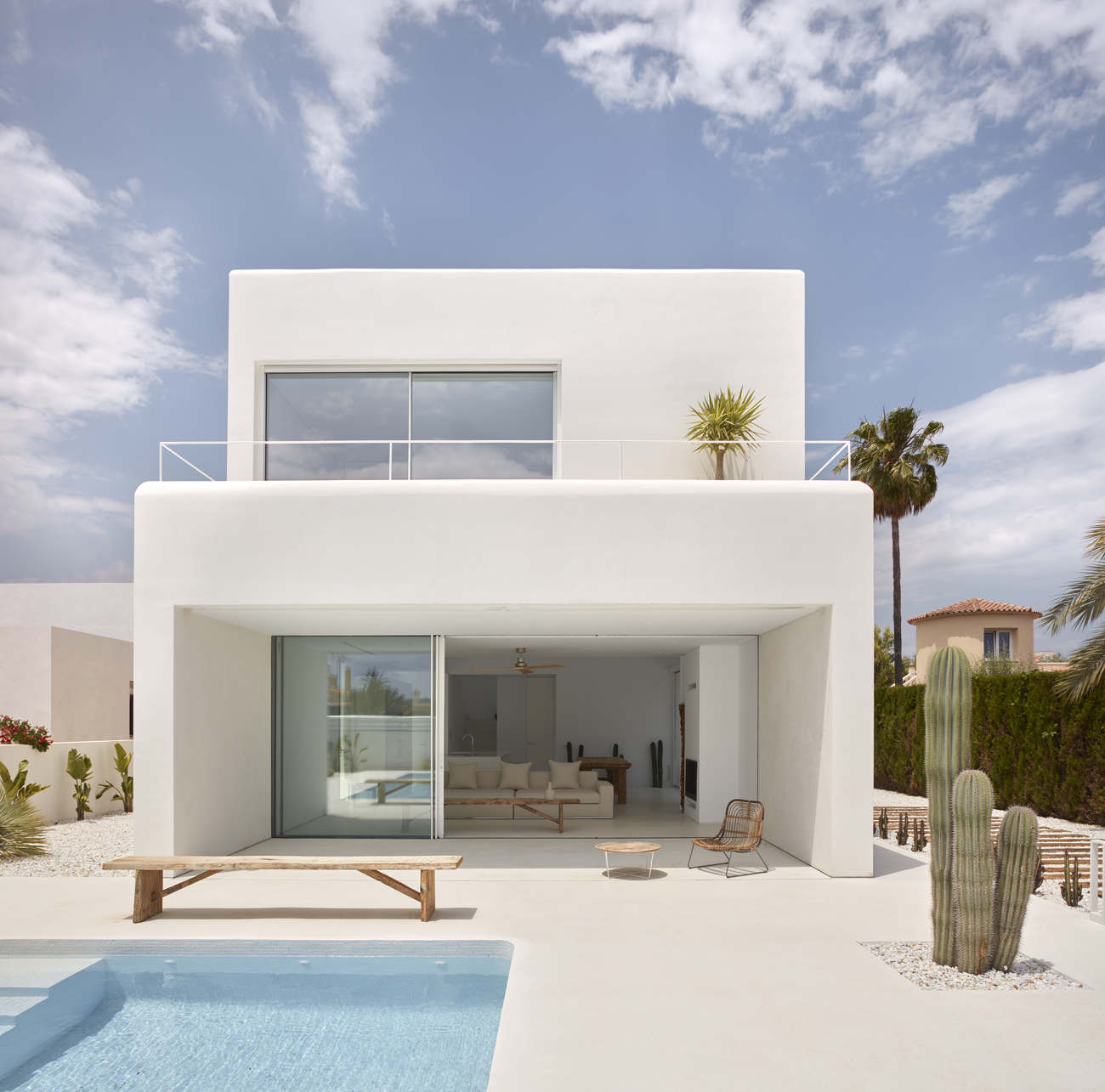 About our microcement in Boston: Characteristics & advantages
Its nature is industrial and therefore, all the properties with which our microcement in Boston is endowed respond perfectly in spaces that you want to take care of, pamper and protect more than others. Those in which what is intended is to achieve optimal maintenance for longer, characterized by the lack of concern about the appearance of flaws, cracks or fissures. A total guarantee of success in that whatever happens, its condition will remain intact against the external factors of the environment and the day to day.
A sea of benefits that will conquer you, because there is no other that can give you so much, and with so little.
Its hardness and resistance
What most characterizes this material is how strong and hard it is. Extreme resistance that remains intact to any external factor. The ideal material to expose itself in those places especially transited or punished. Such a special hardness that allows no cracks or fissures to appear in any case generated by impacts, blows, continuous use or abrasion. Its surface is completely untouched by any possible alteration, which will not appear. A potentially industrial nature that manages to keep its appearance intact. If you don't try it, you won't be able to experience how good it is.
Its non-slip property
Our microcement has different granulometries depending on the effect, design or advantages that you want to enhance on a surface. Although naturally anti-slip property is guaranteed, a medium to coarse grain size, will enhance this function much more. In this way, especially for the protection or covering of indoor and outdoor floors, it fights against slipping and significantly reduces falls. A way to feel safer than ever on the floor we walk on.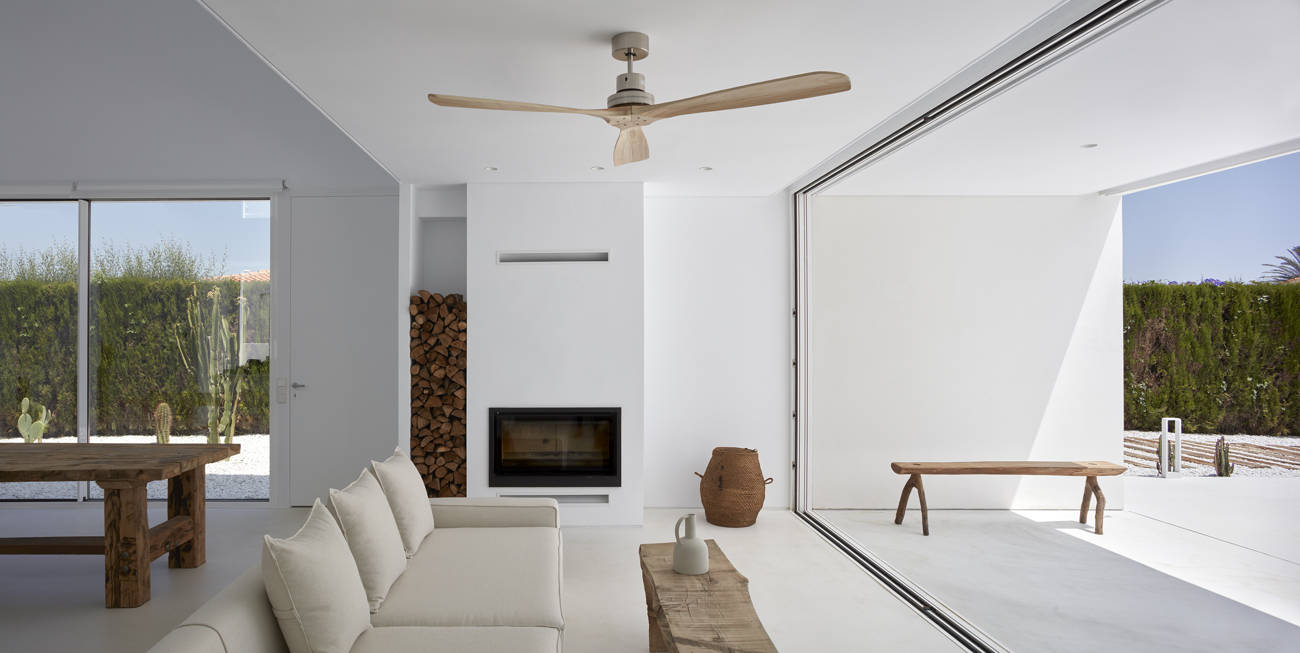 Naturally impermeable
Liquids do not seep inside, guaranteed and insured. In a natural way and with a purely characteristic and competent property, it allows that the direct contact with water on surfaces such as, for example, sinks or toilets, as well as in outdoor places exposed to rain, thaw or any other type of liquids, for example, from vehicles, do not create any damage or alteration. In swimming pools, fountains or spas? Beautiful and perfect surfaces. Stains from humidity, chipping or any other type of alteration will not appear. Intact, not only in terms of appearance, but also in terms of properties. It is good, but really good.
Its complete versatility
A thin, feather-light layer is capable of ensuring and guaranteeing maximum adherence to the substrate. Maximum thickness of 3 mm that does not reduce the dimensions of the spaces for a total hold, stability and fixation compatible with any type of material and optimal and valid equally on indoor and outdoor surfaces. It always maintains the same properties which are not affected or reduced regardless of the nature of each of the places where the coating is applied.
Our microcement in Boston is the coating for bespoke solutions
Now you know all its advantages and main features, the real ones. All that it can offer you is a luxury that is very attainable and close to you.
In addition to all these features, our microcement in Boston, offers other benefits focused on increasing the potential beauty of all types of rooms. Bring out the maximum splendor of any surface, shine outwardly properties that seemed forgotten or give the importance they deserve to some of the aspects that we take into account when a place makes us feel good and comfortable and transmit us a completely pleasant and enjoyable connotations.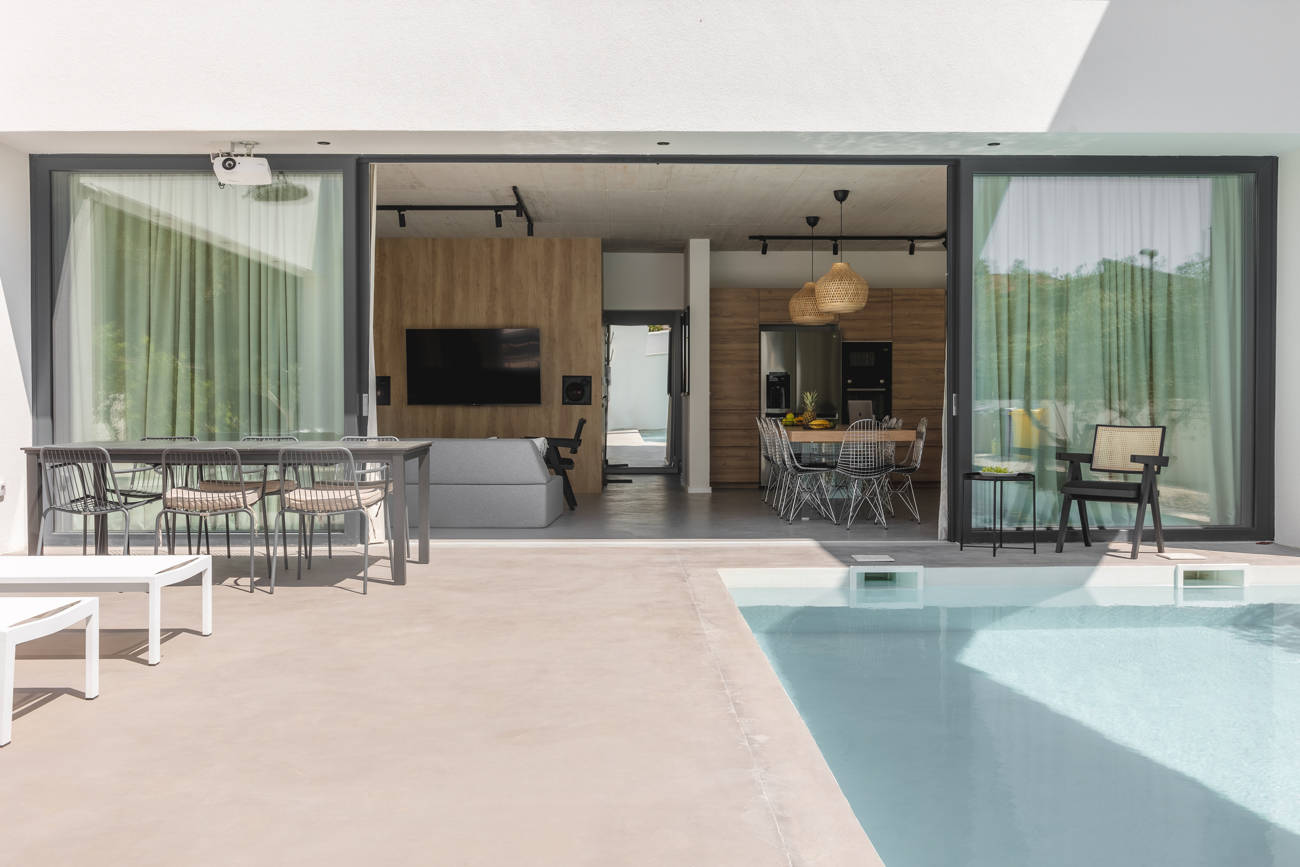 Evocative of infinity thanks to its continuous shape
We are not aware of how many positive sensations a continuous view can bring us until it is right in front of us. We are used to merely contemplating surfaces of all kinds, without discovering a whole world of qualities and properties that exist and are much more beneficial in those spaces where there are no interruptions.
Coating with our microcement enhances the creation of surfaces in which there are no joints, those in which no separations are created by lines or spaces. The continuous texture is a myriad of benefits for clad surfaces. Contemplating a surface that is made up of floors and walls in which there are no limits and whose tendency is towards infinity, is pure harmony for our eyes.
First and foremost, because continuity creates much more beautiful spaces, an open, modern style with a feeling of greater spaciousness. A superior amplitude that allows us to feel more comfortable and freer. On the other hand, the absence of joints, also provides a greater luminosity to any room. Light, whether in a home or in a workplace, allows us to feel much better with the work we are doing. It makes us feel more dynamic, it gives us a much more pleasant feeling in general. And, among many other qualities, it is especially important to us to point out that cleaning surfaces where there are no interruptions is much faster, easier and more bearable. Because the fact that bacteria no longer accumulate in those small lines, allows the rooms to be much more hygienic and you can spend your time doing the things you really like to do.
The trend that is customizable, adaptable and combinable
It has many qualities, benefits and excellent advantages over the spaces it covers. But in addition to being an excellent candidate in decorative reforms, its appearance is chosen by you. At Topciment® we offer a wide range of colors, textures and decorative effects to let your imagination run wild and create unique, exclusive and completely customizable combinations. Reach any style and get the most authentic rooms that you could never think of, now is within your reach. No two spaces will ever be the same: with our microcement in Boston, style and design know no limits.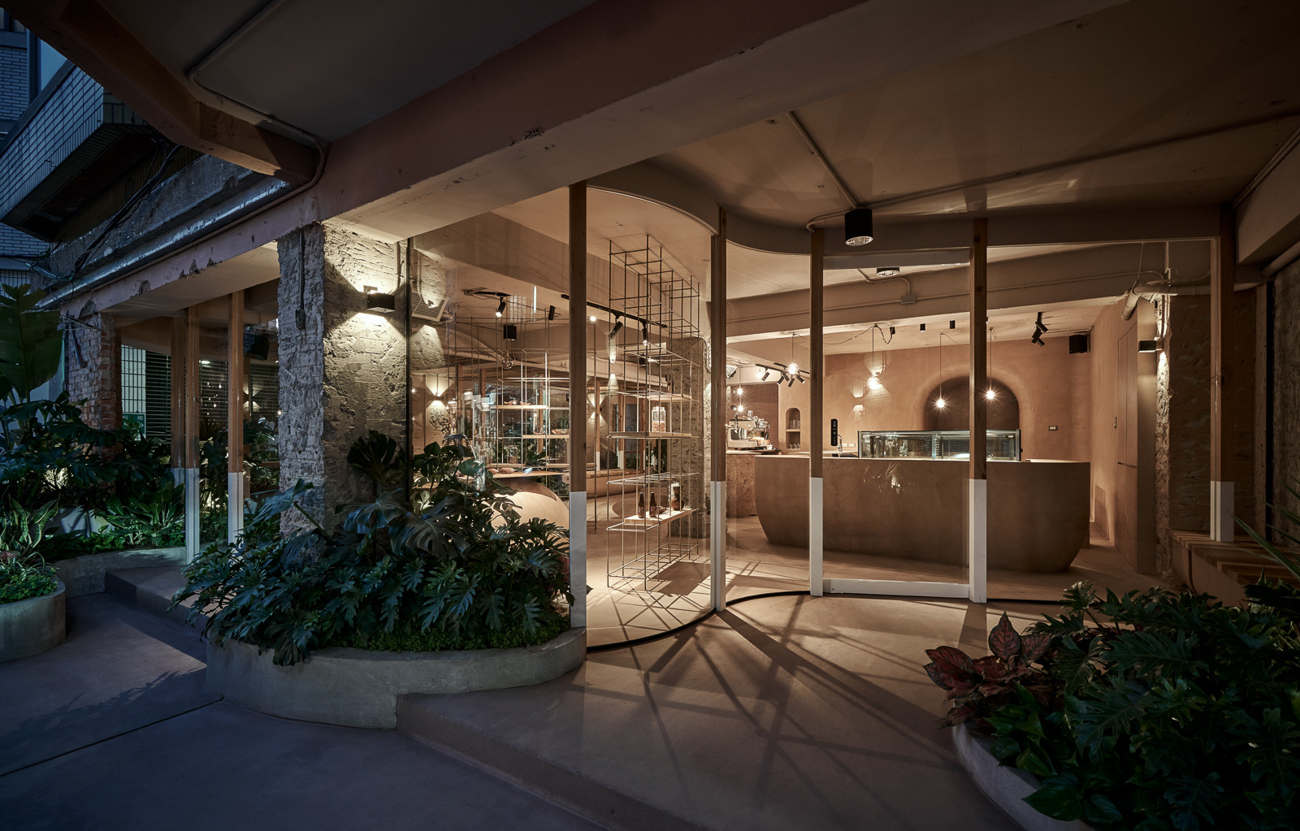 Our work as microcement in Boston specialists
We give you everything we can give you as microcement in Boston experts. Limiting ourselves to manufacturing and sales is not something we contemplate. We manufacture (the best product), we distribute (with a worldwide distribution network), and we give you the service you deserve (guaranteed).
Being leaders and benchmarks means giving much more than what others are capable of, and that is precisely what we know how to do. Our mission from the first day has been that you can count on us for everything you may require, from the moment you consider a decorative reform, until you make it tangible.
We are experts, but in every sense. Exclusive formulations of all those materials that we produce by the hand of a fully trained and qualified chemists, and a technical service with the most advanced knowledge and that adapts absolutely to you.
We think it is nice to offer customized solutions based on what a person needs, able to satisfy projects with remote characteristics. That's why we exist at Topciment®. To be and do something more than what other companies are.
Ensure a real technical service
From minute one and until you decide. A real technical advice and reference in the sector to help you solve doubts, expand information or simply as a guide in what you need. From the hand of a fully trained and updated staff that besides being willing to be your right hand, will be happy to do so. And all this, free of charge, guaranteed and personalized. Just like what you, Topciment® customer, deserve.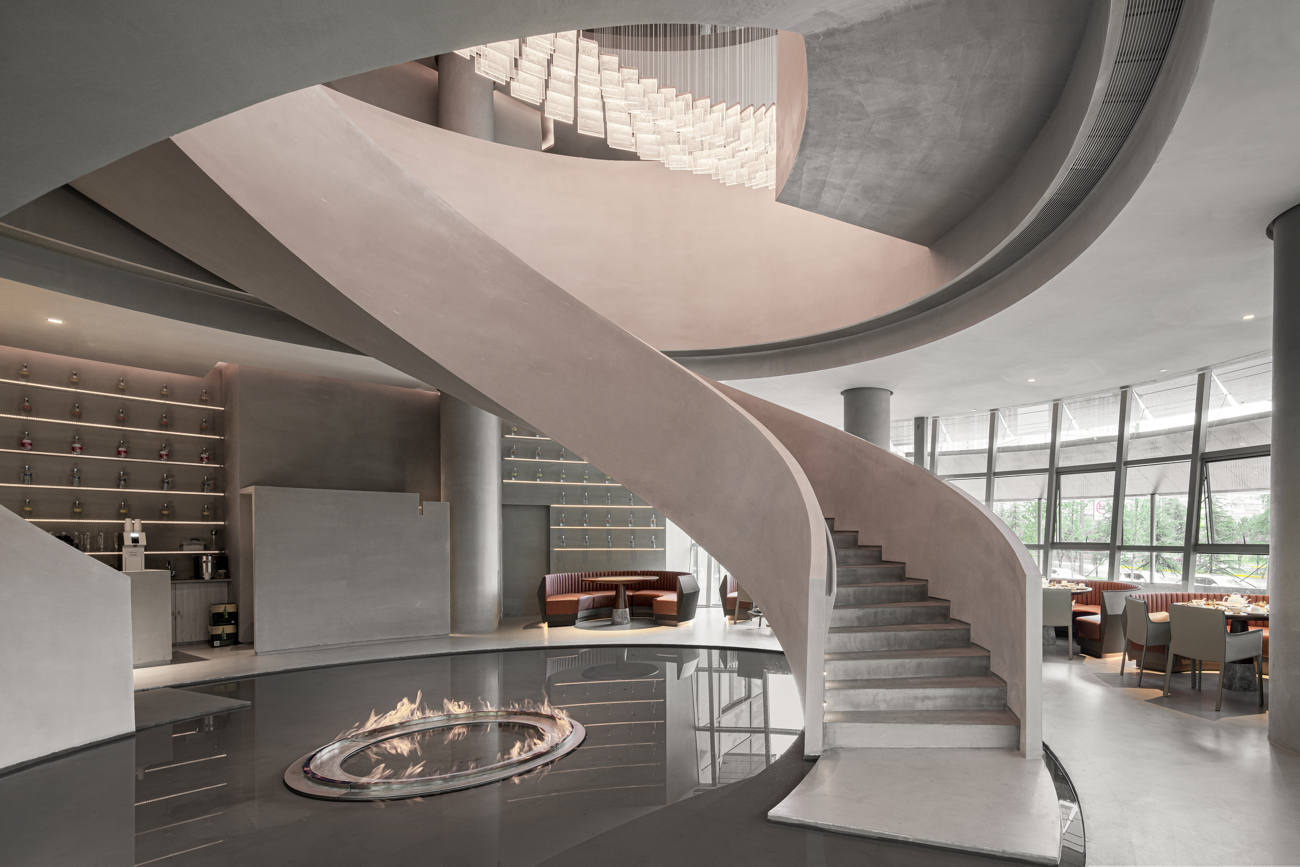 Guarantee the quality of our products
So many years working on it, it couldn't be otherwise. What we do, as we always say, we do well. And our constant work had to reflect the quality of everything we do. Hence, the ISO 9001:2015 seal, a technical standard that thoroughly evaluates products and materials, certifying them as a guarantee of quality. A seal with which, after being evaluated, all our microcements have been endorsed. A fact that makes us enormously proud, because it reflects in a tangible way all that we intend to transmit.
To offer innovation in our processes
Without innovation there is no success. And that's something we at Topciment® have ingrained in our minds. It is just as important to meet specific quality standards as it is to know how to adapt to everything that appears in the environment. Both things have to go hand in hand and complement each other, to achieve a product that is positioned as the king of all decorative reforms, the Topciment® product.
For this very reason, we have the title of INNOVATIVE SME, which means that we are a company committed to investment in R+D+I, not only at formulating our products but at its distribution and technical services. We affirm it, but we also have this seal that is able to endorse it. There is no place for doubt.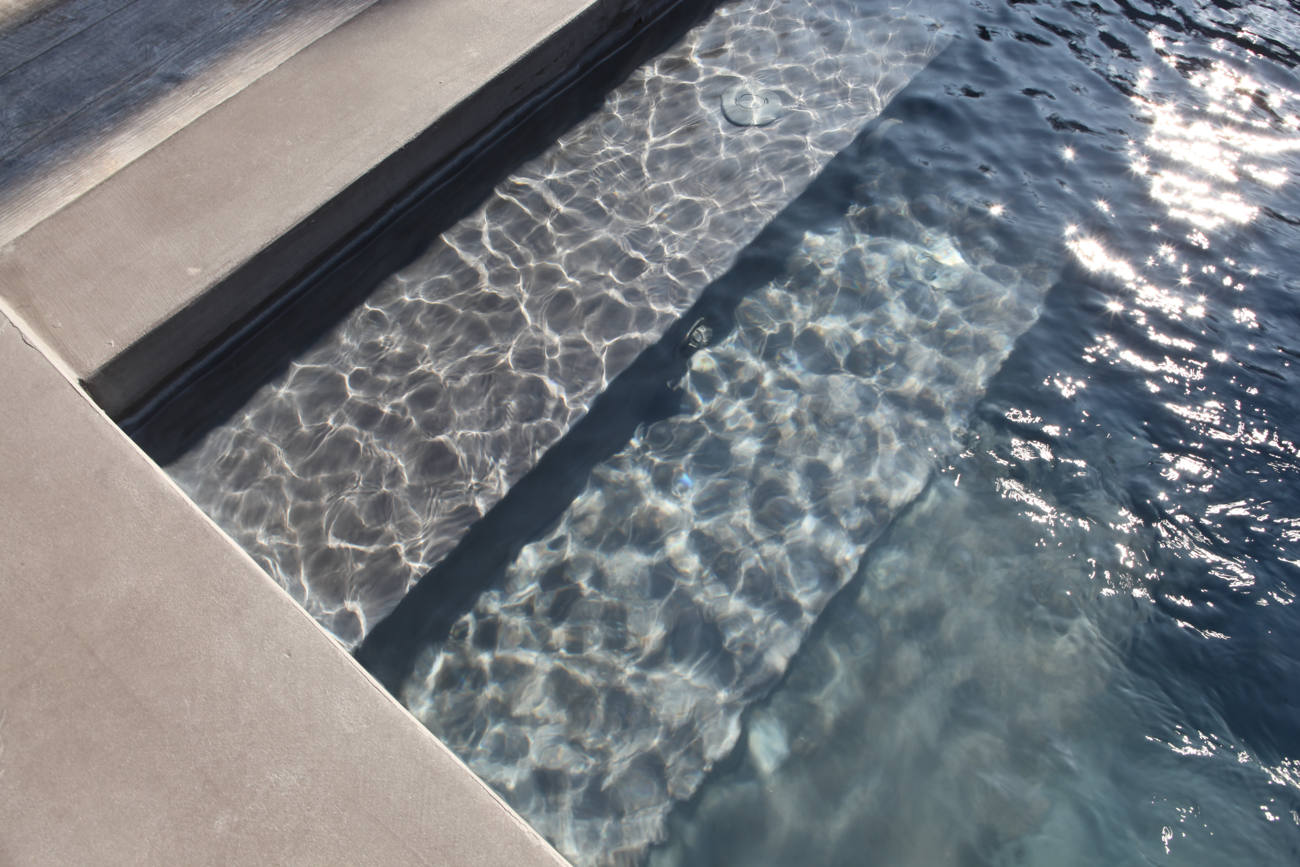 Our microcement in Boston is the perfect flooring answer
Imagine being able to make all its properties tangible on any indoor or outdoor flooring. Coatings with our microcement in Boston on these surfaces contain a series of advantages that make it the perfect solution to give them an unmistakable style and design while obtaining the best results in terms of advantages and benefits.
A much easier, cleaner and faster coating than the one made with other materials, capable of covering with the minimum thickness and a thin layer any type of material offering the security, certainty and tranquility that will provide maximum support and stability on the floors. And it is that, the pavements either of interior or exterior, are one of the most important parts of a house, office, establishments and in general, of any type of stay. Hence the importance of ensuring a good operation and performance of the same, which is reflected in addition to a beautiful and continuous appearance thanks to the absence of joints, some properties of scandal.
Guaranteed anti-slip, impermeable property against liquid infiltration and absolutely guaranteed resistance. Frequent traffic of people, objects or vehicles is not an impediment, there is no wear, no imperfections or flaking. Neither abrasion, caused by scratches, or blows and impacts. Floors are perfectly prepared for everything that gets in their way, literally and never better said. They are cleaner and stay hygienic for much longer, as the absence of joints significantly reduces the accumulation of bacteria and dirt. Everything you would expect from designer floors, if you had the power to create them. And now you can.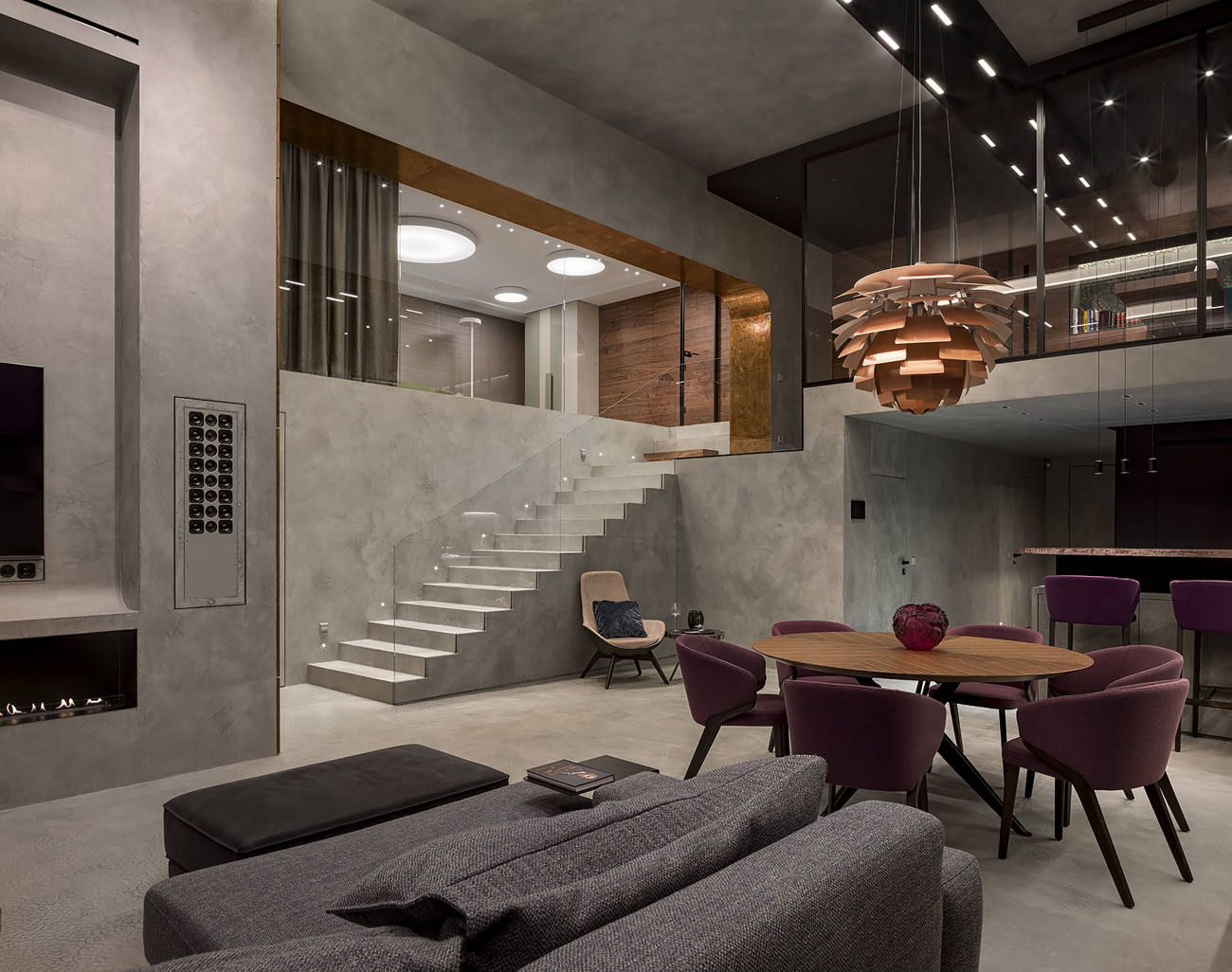 Featured walls: only with our microcement in Boston
Often, we can tend to forget about walls decoratively speaking. It seems that we have been imposed the idea that they have to be painted in one color, the same and uniform and that is what we have preconceived by nature.
However, this does not reflect what is achieved with our microcement in Boston. First and foremost, because it completely changes the textures of vertical surfaces, giving them a much more elegant, exclusive and sophisticated character. A smooth, silky and fine textured appearance. A complete finish of the most pleasant and tasty to give any room a very special style. A unique personality, which highlights the creation of surfaces whose textures are captivating. Absence of joints and continuity for a total creation of spaces whose absolute tendency is towards infinity, in which there are no limits, no separation lines, no joints. In this way, the spaces are conceived as wider and this amplitude is accompanied by greater luminosity. Exploit to the maximum the aesthetic beauty of the walls while achieving all the hardness, strength and protection of the industrial character of microcement. A tranquility in each and every aspect.
Bathrooms completely renewed with microcement in Boston
In its floors and walls to achieve a veil of continuity dominated by the best sensations you could ever appreciate in a bathroom. Microcement in Boston whose main mission is to bring out all that a bathroom is capable of giving you, that room in any home or office, whether private or professional, inevitably frequented on a daily basis and which, therefore, has to make us feel good. At least, as well as possible.
Coating your floors and walls is a luxury that manifests itself in a style and design of purely exclusive character and in an even superior hygiene of its surfaces. Bacteria are eliminated in a much more efficient way and these places, usually frequented by bacteria, are optimally maintained. The most absolute and real protection of sinks, washbasins and in general any surface or toilet in frequent contact with water, which fights against the imminent appearance of damp stains. The most valid option in shower trays, allowing that at the same time that they are kept safe by its anti-slip property, they look modern, exclusive and of course very beautiful. Bathrooms that truly achieve an unmistakable style.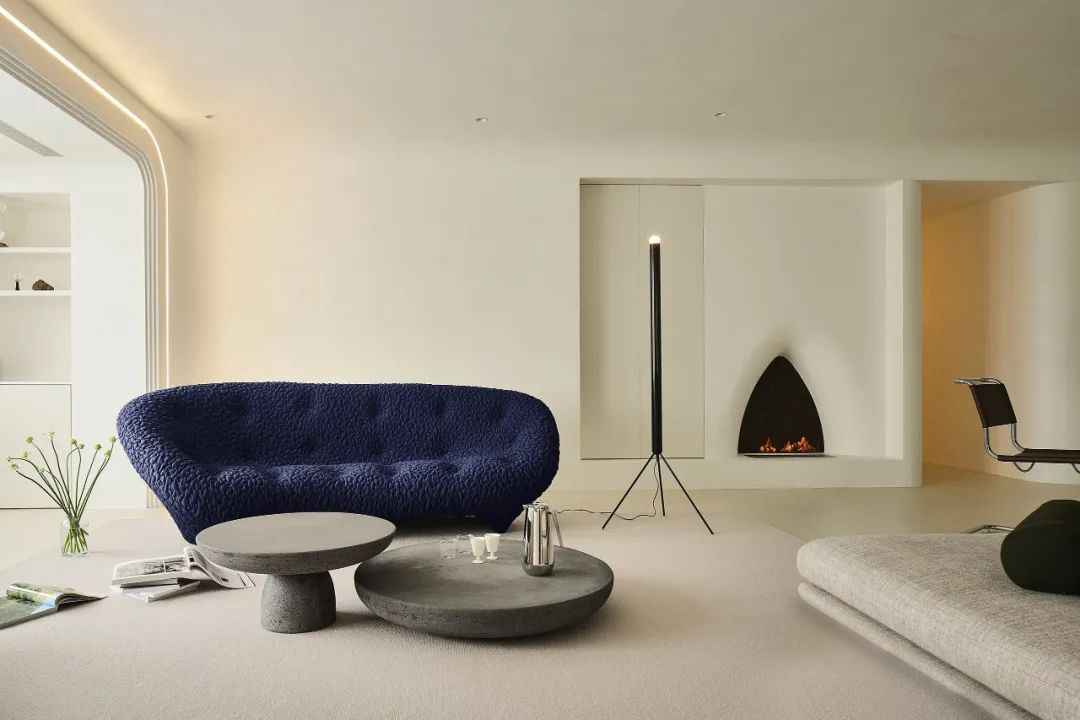 Microcement in Boston also for kitchen worktops covering
We talk about resistance, but it is absolutely essential to emphasize that its resistance is to everything. Also to the frequent temperature changes that kitchens are used to experiencing. Worktops that are completely protected against water seepage or contact with particularly hot utensils or objects, without experiencing the slightest change. Worktops that are workplaces where culinary recipes worthy of an international chef can be brought to light, without being altered in the slightest by any of the factors to which they are exposed. No damage caused by abrasion. Because no matter how much you use them and spend hours and hours on them, you will see them preserved as well as they have been since our microcement in Boston was installed on them.
Our microcement in Boston product line is made for you
Now is the time to start renovating with our microcement in Boston. A wide range of products that respond to each of the ideas, projects or needs that you have in mind. A line specially designed to meet the demands of the professional.
For the preparation of the substrate, Microbase
Microbase guarantees maximum adhesion, fastening and fixation for a successful installation. This product is designed to function as a preparation base for floors and walls, but its particularity lies in the fact that when applied as a finish, it achieves a rustic style characterized by its coarse granulation. Guaranteed hardness combined with a completely irresistible stability.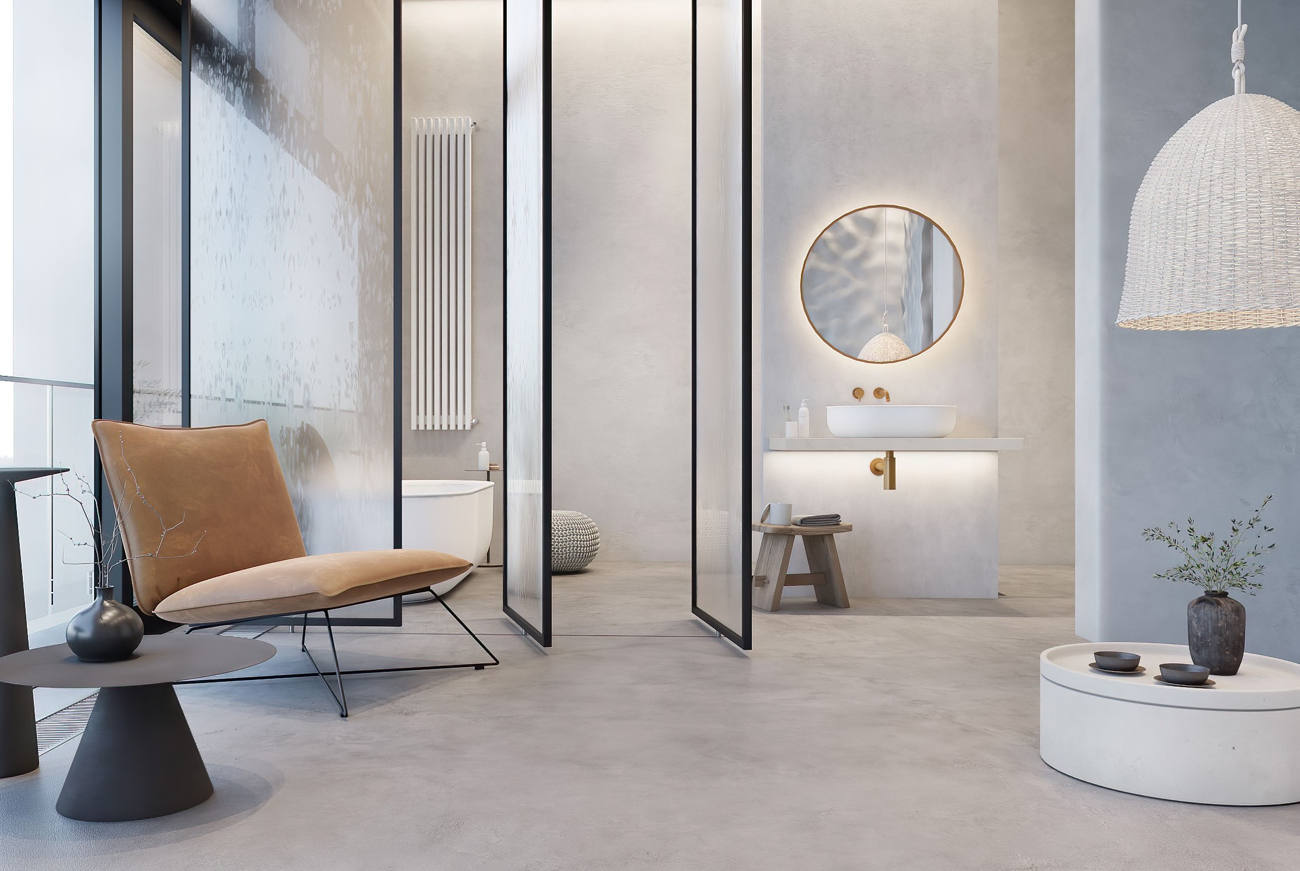 Microfino, wall finishing
Fine-grained to create a silky effect on interior walls. Fine and smooth texture that allows to reach the maximum decorative value, very characteristic, at the same time that the vertical surfaces are maintained in the best way, achieving protection, resistance and hardness above all.
Microdeck, floor finishing
For the most resistant floors to anything and everything. It guarantees an anti-slip effect and a hardness ready to enjoy them in a safe, quiet and at the same time visually much more attractive way. Microdeck works perfectly on any indoor flooring. Its formulation is optimal for coating, for example, shower trays and sinks or basins, those surfaces that are highly exposed, in contact with water and where its maximum achievement is to make them potentially non-slip, resistant and very durable.
Outdoors with Microstone
No other also works to ensure maximum visual richness and maximum functionality on facades, porches, ramps or terraces. Surfaces located outdoors prepared for rain, snow, hail or strong wind. The continuous and constant fixation caused by UV rays allows them to be maintained in the best possible way because it does not produce a discoloration of the same. Frequent and continuous transit and use by people, vehicles or objects is not a problem either, as they are not altered in any way. They remain strong, resistant, powerful and with a total protection either towards water filtration or towards the reduction of slips and falls. Exteriors that look like movie sets: they have never had such a powerful decorative richness.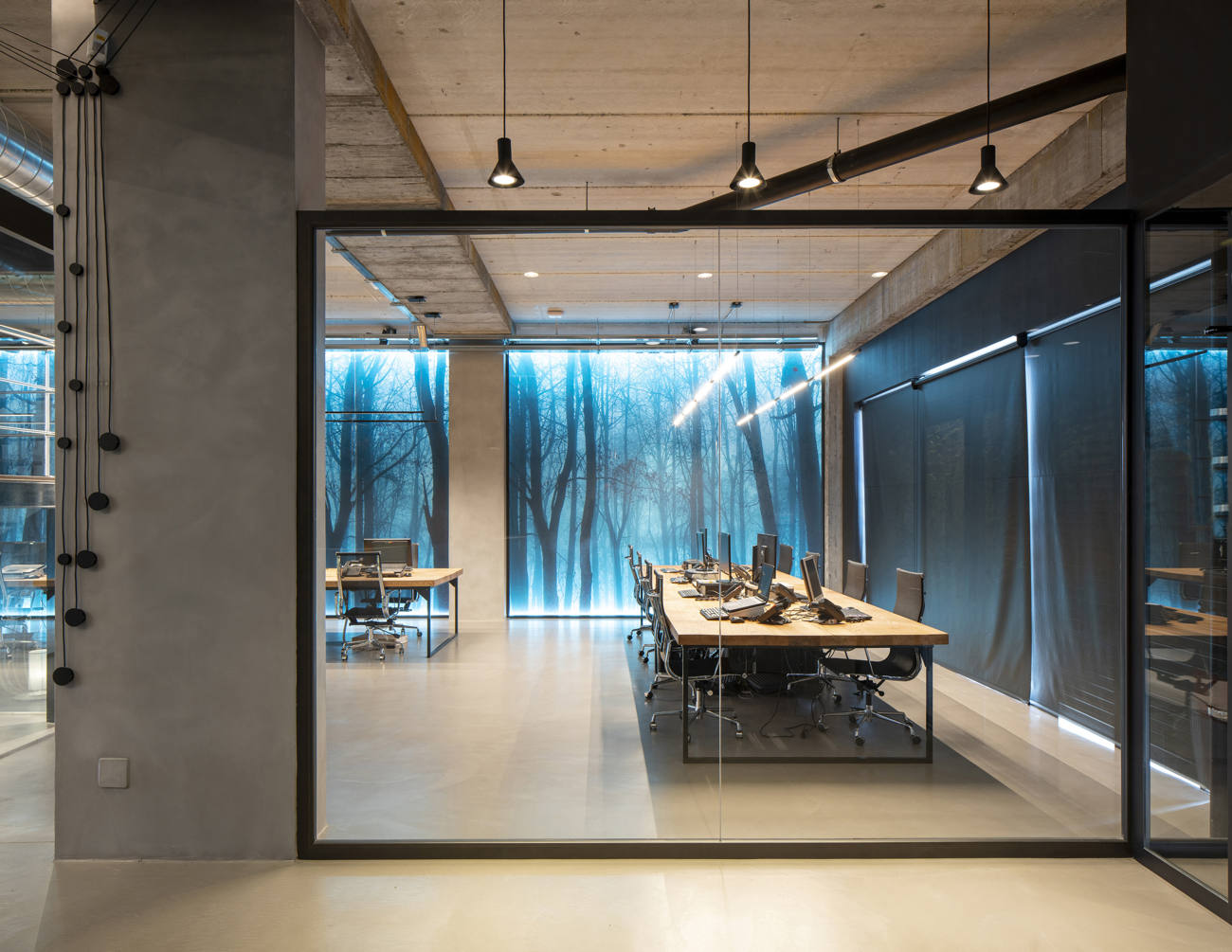 For wet surfaces, Atlanttic
The natural waterproof character of our microcement is enhanced by Atlanttic, a product perfectly designed for its unique and exclusive application on wet surfaces or surfaces in recurrent contact with water, such as swimming pools, spas or fountains, for example. It guarantees an incomparable resistance to immersion thanks to which its installation inside swimming pools, dominated by depth, makes it possible to maintain the floors and walls of the same in the best possible conditions. High protection against the appearance of humidity and any other damage that may alter the beautiful image of the rooms most ready to be enjoyed and used.
Efectto, ready-to-use product
A unique, innovative and revolutionary formulation. A product that has only one main mission: to optimize the working time of the professional applicator. It is perfectly prepared to be applied without any previous formulation. Shake, pour onto the substrate and allow to dry. The result? Indoor and outdoor walls and floors highly protected and with an incalculable aesthetic value.
Industtrial, made of epoxy resin
The epoxy resin in its composition makes Industtrial the perfect choice for coating those surfaces that are constantly used, frequented and walked on. Specially designed to coat walls and floors of industrial buildings, common areas in hotels, offices, restaurants, parking lots and any other type of rooms where superior performance and long-lasting maintenance are expected.
Lime base with Natture and its tadelakt effect
A decorative trend that has conquered the majority of users. The reasons? To guarantee unparalleled hardness on interior walls and floors, thanks to its lime-based composition, while achieving an inimitable aesthetic-decorative finish. The tadelakt or stucco effect respects the textures of micro-cement while evoking objects and sensations reminiscent of nature.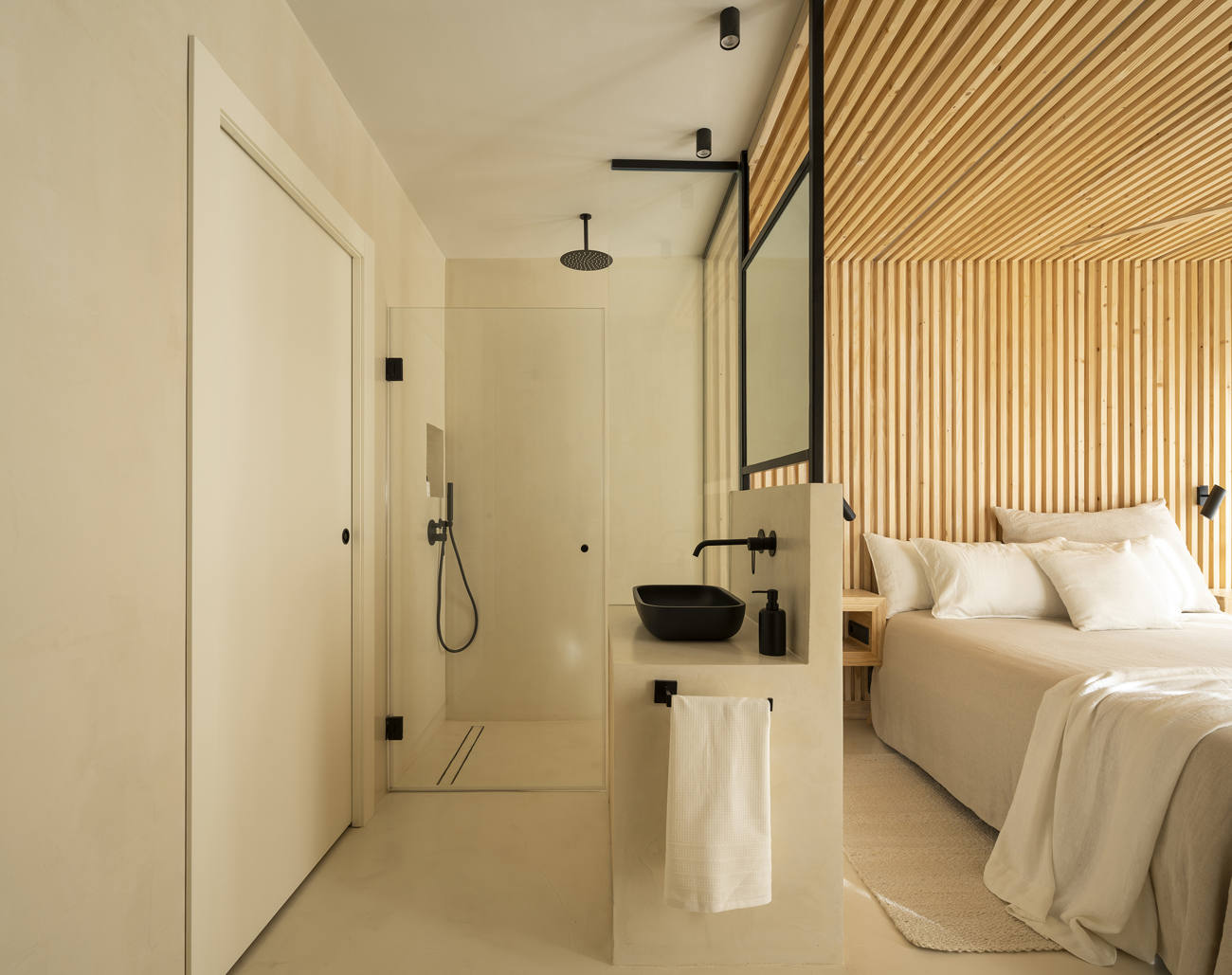 A wide range of colors to choose from that customize our microcement
Dare to delve into the number of options and decorative finishes that our Topciment® catalog has for you. Customize your microcement surface in Boston and pursue the style that best suits you, your character, your philosophy and values.
Combine darker shades to achieve true retro style on your surfaces. Choose light or neutral colors to evoke the most Nordic, minimalist or relaxing styles. Opt for chocolate shades and different browns if you are looking to go back to the past with a vintage style or instead, your thing is industrial and combine different colors, textures and finishes. In any case, we have a wide range that responds to your style.
Also available metallic finishes, glitter or rust effect if you are one of those who dare with everything and seek originality. Making your spaces your own is now easier, faster and more feasible than ever. Do it with us and be surprised of brand new spaces that you have designed yourself.
Would you be encouraged to boost our microcement in Boston systems?
Looking for a new challenge that will take you to the top as a professional? Then you are in the right place.
We are looking for official distributors of our microcement in Boston. We need people with grit, with desire, with enthusiasm and above all, passionate as we are about this coating that is causing trend in the decoration and construction sector.
You will work with the endorsement of Topciment®, a leading company dedicated to the manufacture and marketing for almost twenty years, and you will benefit from all our experience, knowledge and professional experience. You will distribute our materials and at the same time you will be surrounded by the best qualified team of technicians of the moment.
If you are interested in this opportunity, do not hesitate to send us your message through our form.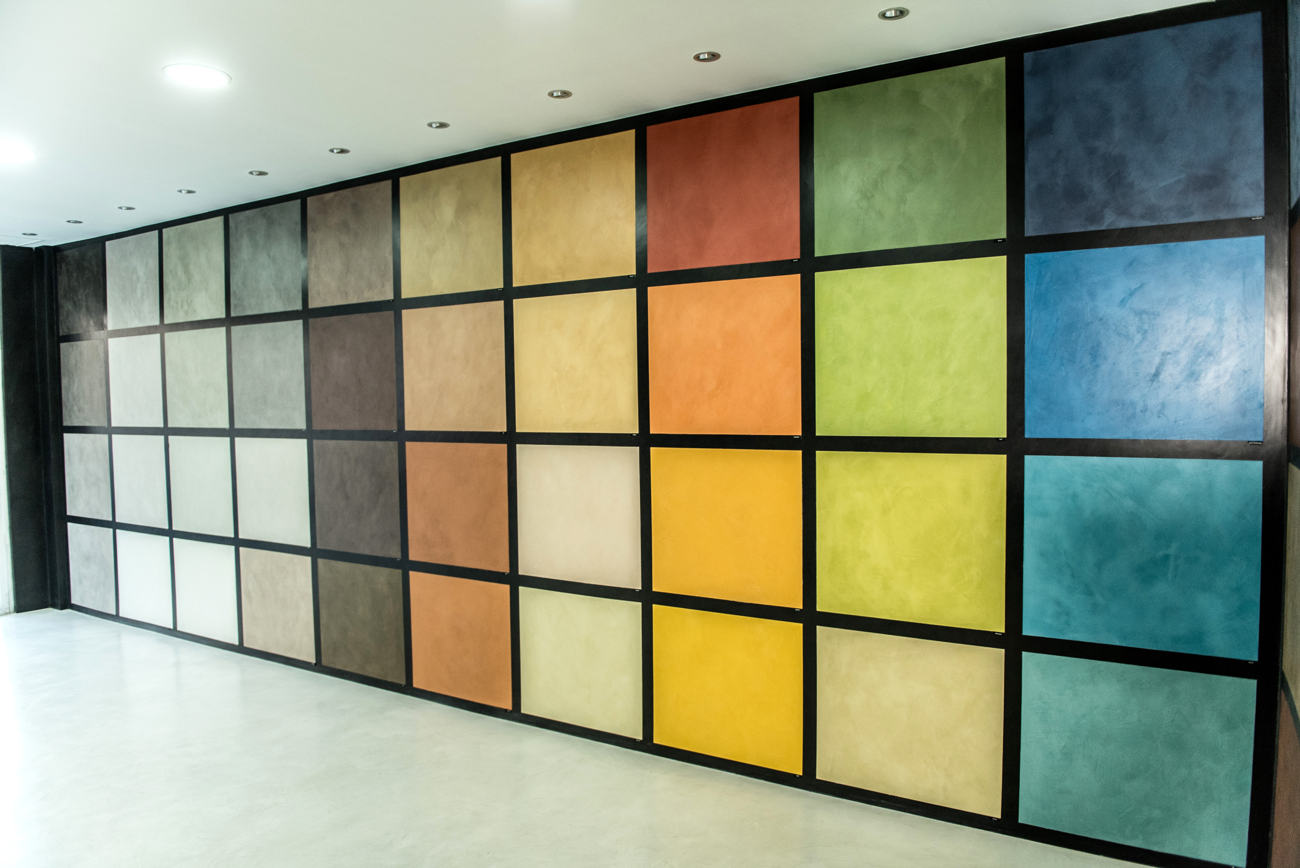 Need more information? Get in Touch
We want to hear from you, we would love to meet you and know what's on your mind. Write to us and we guarantee a quick and personalized response. At Topciment® our microcement in Boston technicians are here to serve you.