Microcement Charlotte - Internationally recognized continuous coating
We are Topciment®, a company specialized in the manufacture, design and sale of microcement for more than 17 years. With our origins in Valencia, our presence has grown to become a worldwide organization. We started with a dream, which over time has been fulfilled, to create a coating of unparalleled quality that would guarantee the best results resulting in attractive infinite surfaces.
For this reason we bring our microcement to Charlotte, in order to provide professionals with a material that is revolutionizing the decoration sector due to its unusual and distinguished fugenlose finish, with which we create elegant and sophisticated environments where cleanliness is also a winner, since it avoids the accumulation of dust in the grooves.
Our constant effort to keep growing has made that today we have a wide network of distributors internationally and allowing us to take our presence to cities as influential internationally as: New York, London, Vancouver, Sydney, Berlin, Madrid, Paris and much of the Asian territory. There is no denying the recognition we have gained in recent years, however, we are aware that to get here has been thanks to all the people who have decided to trust us and today continue to bet on our products and services.
This trust is earned with time and with a job well done, but also by giving guarantees of success from the beginning. Maintaining a long-term professional relationship is a great effort, but getting them to trust you the first time is not an easy task either. In our case we have the feat of having one of the most prestigious and distinguished quality certificates, the ISO 9001:2015. A seal of which few companies can boast and that allows us to stand out guaranteeing success in each project.
We have never imposed limits to our professionalism. We have a material that guarantees splendid finishes in any area or environment where it is applied, as well as highly qualified and experienced specialists who strive every day to provide excellent results. This has made our microcement to be requested for all types of rooms regardless of the dimensions or conditions in which they are, since our microcement is equally effective in any environment: Hospitals, factories, homes, residences, supermarkets, swimming pools, restaurants, offices, terraces... These are just a small example of all the areas in which they can be applied.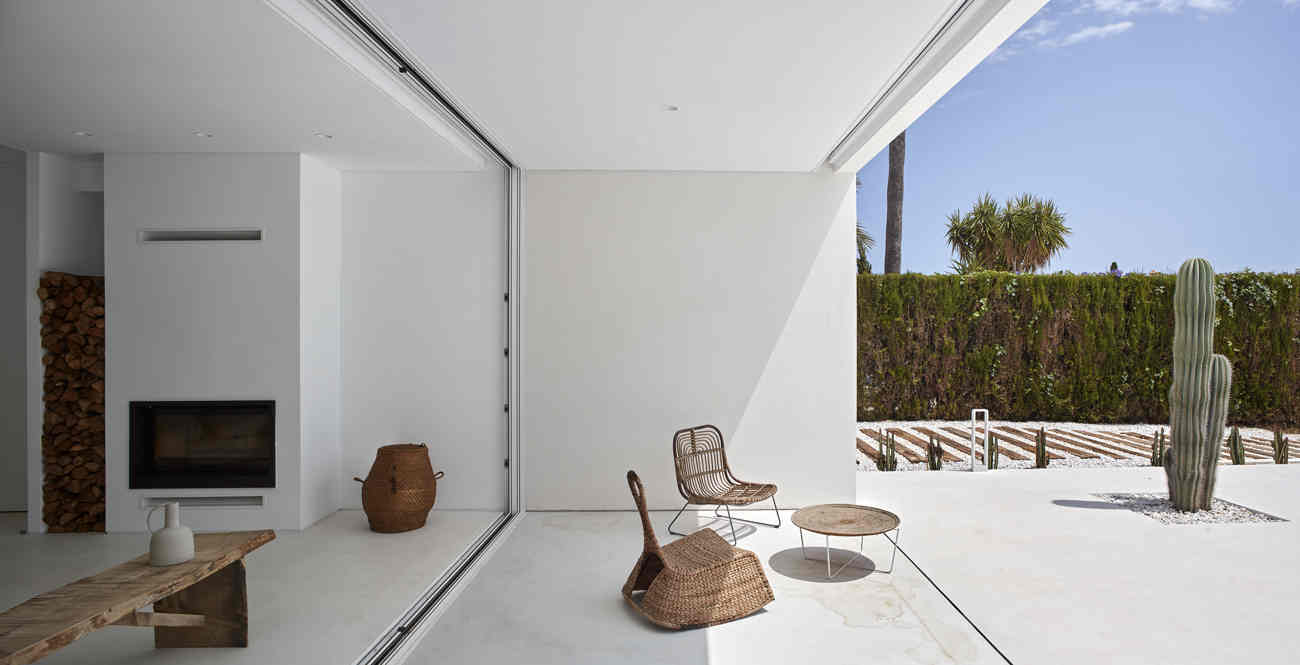 Microcement, the decorative material of the experts
In a very simple way we would say that it is a material that is made of cement, additives, resins and mineral pigments. However, in simplicity lies excellence. The microcement is a decorative coating that stands out above the rest, becoming one of the most demanded in recent years by decoration professionals.
Its use has increased considerably in recent times as it is a decorative material capable of carrying out the renovation of spaces in a faster and simpler way than other coatings, and all this while guaranteeing fantastic performance and durability, properties that have attracted the attention of the most experts in the sector.
Smooth cement has a low thickness of 2/3 mm, which, added to its incredible adherence, makes it suitable for application on any type of material or support: plasterboard, metal, plaster, marble, brick, cement, stone, ceramic, tiles, etc. Without having to remove the original surface. This is because microcement is applied directly on the original support, thus avoiding the generation of debris, as well as affecting the structures where it has been installed, thanks to its light weight.
A decorative coating without limits, since its application can be carried out in all kinds of environments: floors, terraces, walls, ceilings, stairs, balconies, showers, furniture, bathrooms, kitchens, swimming pools... Its great versatility is responsible for giving us so much freedom in its use, since we guarantee the professional a specialized microcement for each situation. This property has attracted the attention of different professional profiles such as designers, architects, interior designers, construction companies and even individuals; all of them have found in our microcement the right material for their decorative projects.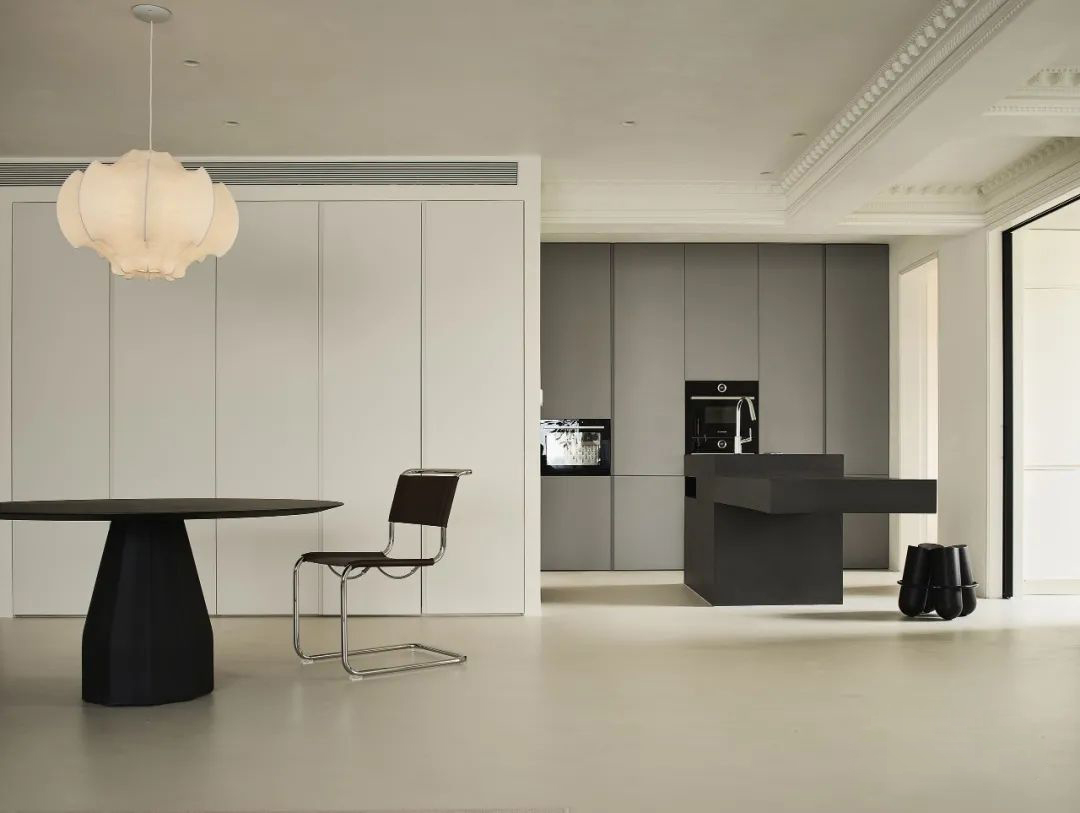 Why are we great professionals of microcement in Charlotte? Here's why
Our goal as a microcement company in Charlotte is to ensure the complete satisfaction of all our customers and partners. To do so, we strive to offer a high performance product and service to ensure the success of each project and to respect the trust placed in us.
We know that a good product is not enough, it is the whole process from start to finish, from the manufacture of the microcement to the final evaluation, which makes us true specialists in our field. We create and maintain links with those who bet on us and we guarantee the satisfaction of all of them with our commitment.
ISO 9001:2015
Our good work as microcement specialists in Charlotte and the rest of the world, has given us one of the most recognized certificates in the coatings industry, the ISO 9001:2015 quality seal. A prestigious title enjoyed by only a few, and one that enhances our value as a company in the design, manufacture and sale of microcement.
Innovative SME
Our commitment to continue progressing and evolving has allowed us to improve in favor of technologies and facilities at the forefront that ensure premium quality products. This effort has led us to be recognized with the title of Innovative SME, a certificate that highlights both our business and professional trajectory.
Personalized advice
In order for you to feel accompanied throughout the process, we have created a specialized technical service through which you can contact us to solve any kind of doubt, suggestion or advice, and one of our experts will be in charge of helping you until it is solved.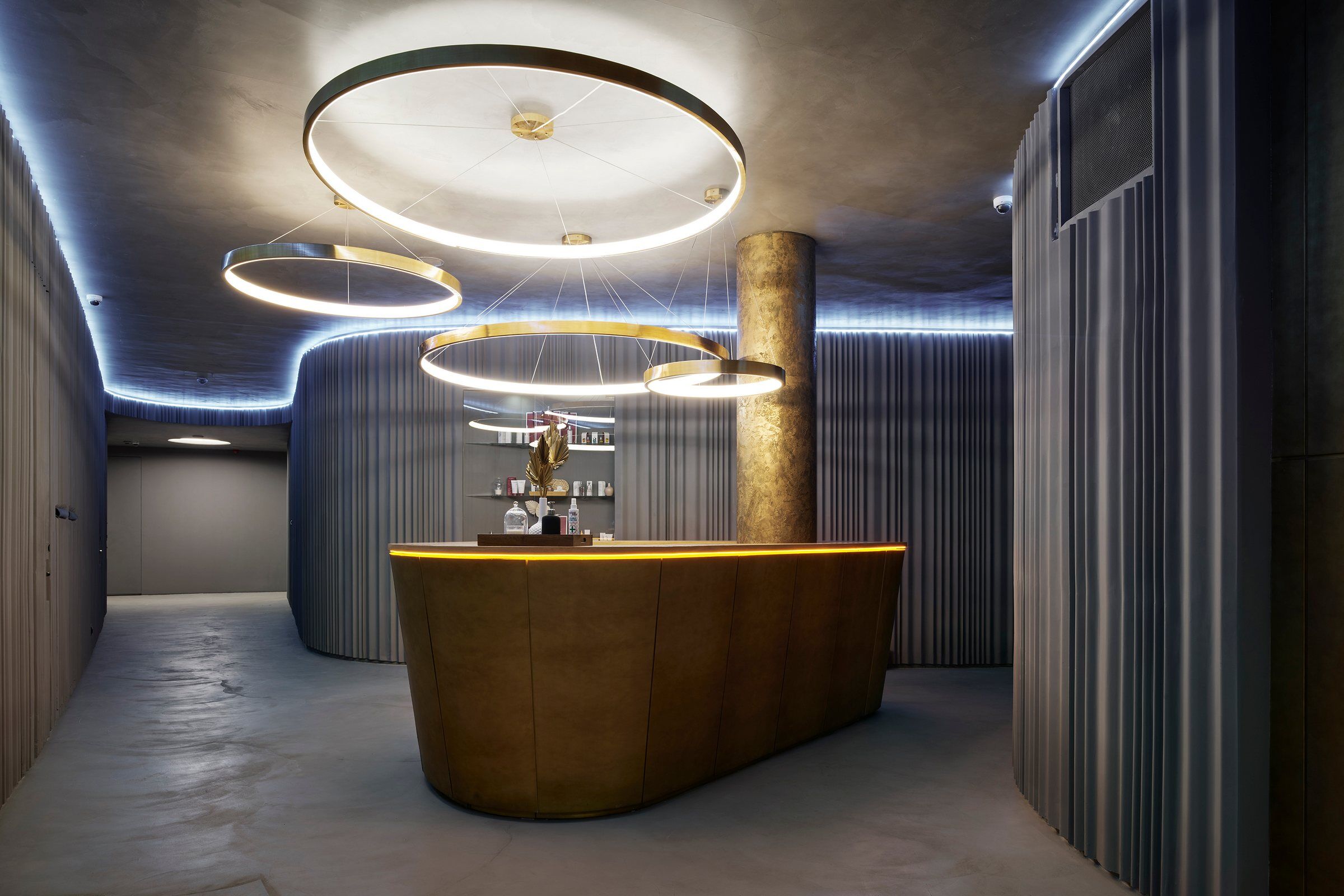 With the virtues of microcement, success is just another step along the way
If you thought this, wait until you see what we are going to show you, because if microcement is known for something, it is for offering a great magnitude of virtues as a decorative coating, making it the ideal solution to achieve success in all types of rooms.
More microcement, less construction work
As mentioned above, microcement is a material that innately offers great adhesion. This feature allows it to adapt to any support, surface or material, avoiding the need for construction work or the generation of any type of debris.
Unattainable resistance
Its use was extended over all types of areas as it offers fantastic resistances that make it an excellent product against any factor. It stands out for its great resistance to abrasion, pedestrian traffic, temperature changes, UV rays, scratches and shocks.
Slip-resistant finishes, less risk
We guarantee safety in any environment with our microcement with anti-slip finish. We are aware that our microcement is applied in places where any kind of accident could be a misfortune: kitchens, hospitals, industries, bathrooms... In this way, we want to reduce as much as possible the unfortunate slips by means of our coating with anti-slip finish.
Innovation in decoration
We are aware that each project is different. The tastes of the clients and the environment where the microcement is installed can vary greatly, for this reason, we have a coating that fits the desires of each one, offering high quality customized results.
No more moisture problems
A coating that innately grants us an incredible resistance to environmental humidity, but that, in addition, this property can be benefited if varnishes or sealants are applied that will make microcement an almost impermeable product. This characteristic is indispensable in areas such as Charlotte, where the Inn River generates strong environmental humidity.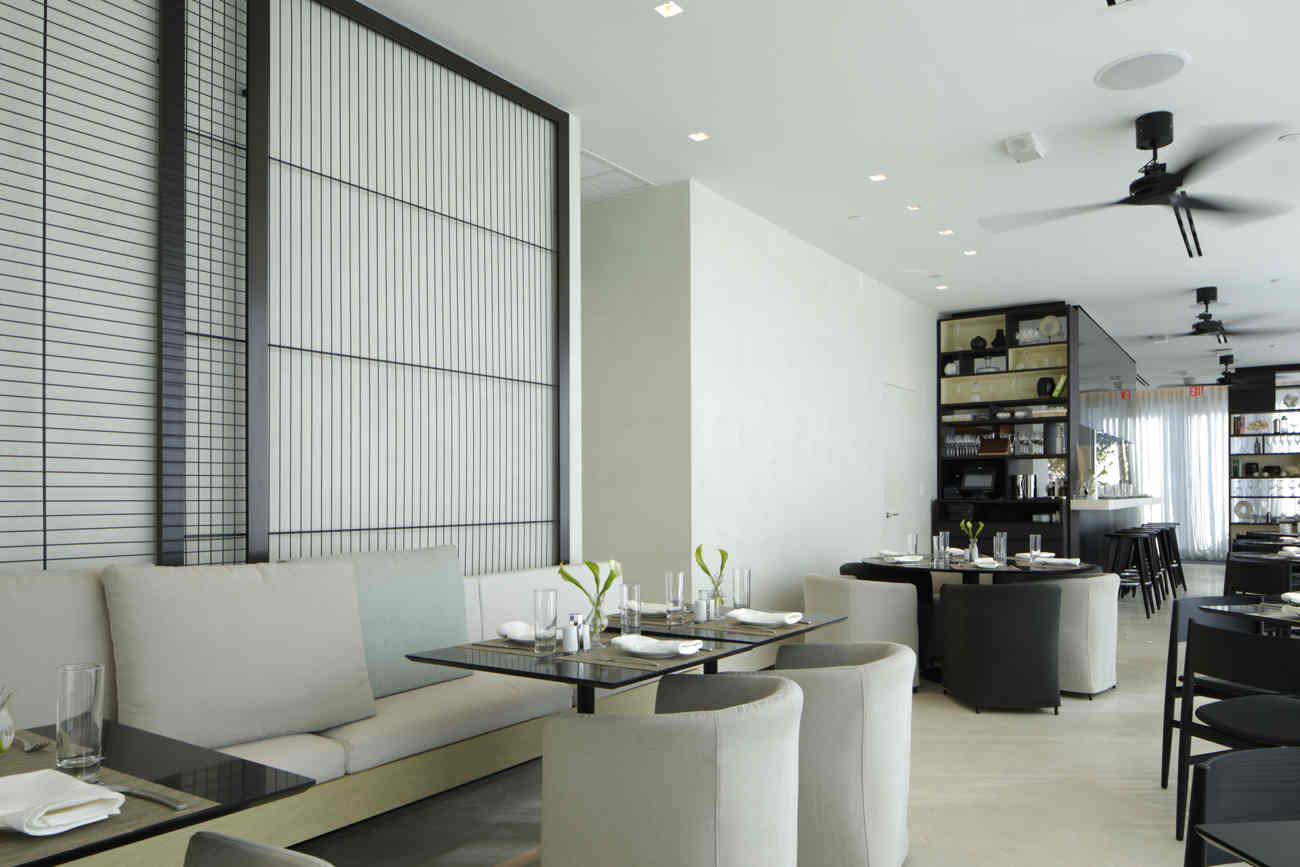 Well-known microcement applicator training company
At Topciment® we have been experts in the training of microcement applicators for more than 17 years, offering a complete theoretical and practical course at all levels and aimed at both advanced professionals looking to perfect their techniques or learn about new products, as well as beginners who are just starting out in coating. These trainings are given by experienced applicators who are up to date with the latest trends in the microcement industry.
The trainings are tailored to the individual level of the student, so that an adapted teaching is offered. The classes will go in depth about the basics of microcement: some rabbits, the application process, techniques, curiosities of each type, etc.
It is not necessary to be part of our company, since any professional interested in further training, is suitable to carry out our microcement training.
Custom designs with our microcement in Charlotte
We make sure to respond to all the demands that arise on a daily basis through an advanced and wide range of microcements. Each one different from the rest, with unique characteristics and aesthetics that allow us to provide customized finishes to the taste of each client.
Below we will detail the different lines of microcement, with special emphasis on their characteristics and functions:
Microbase, traditionally processed microcement.
Microbase, our most traditional microcement line, is available in single-component (Evoluttion) and two-component (Sttandard ). This cement-based coating offers surprising hardness and strength, making it the ideal line for the preparation phase. In some cases it has also been used as a finish coating, offering unique results with increased texture and a rustic tone. Granulometries in L, XL and XXL.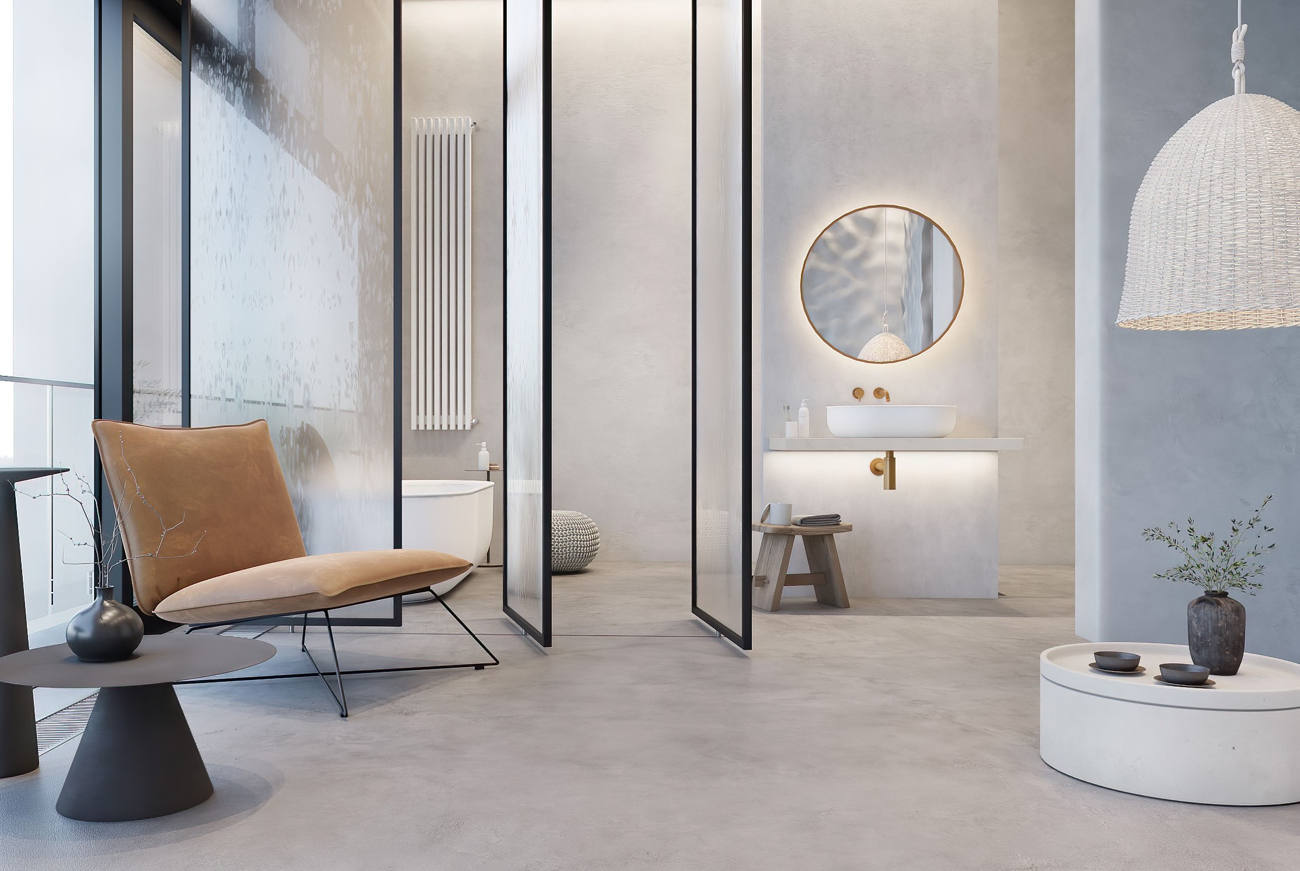 Microfino, specialized microcement for walls.
This coating is available in both monocomponent (Evoluttion) and bicomponent (Sttandard). It is a specialized microcement to be applied on walls due to its fine grain. In recent years, some professionals have also used it as a flooring material because, despite its thinness, it offers fantastic chemical and mechanical properties that guarantee maximum safety. A product of a sophisticated nature, with the property of giving rise to environments of great sophistication. Get this product in grain sizes XS, S and M.
Microdeck, microcement specialized in floors
Microdeck, unlike the previous line, is a material that is specialized for application on floors and walkable areas. This coating is available in monocomponent (Evoluttion) and bicomponent (Sttandard ). It is recognized for offering resistant results that do not devaluate with the wear and tear of foot traffic or abrasion, and it also provides surfaces with an amazing slip resistance. This product is available in M and L grit sizes.
Microstone, the microcement for exteriors
We show you the line of microcement Microstone, the coating specialist in giving a new appearance to the surfaces of the exterior areas due to its attractive appearance which mimics perfectly with the environment simulating the appearance of natural stone. A material with high resistance to abrasion as well as anti-slip finishes, for safe surfaces. Available in L and XL granulometries.
Atlanttic Aquaciment®, ideal for areas of high humidity.
If your idea is to cover a space that is in an area of high environmental humidity or directly in contact with water, the line you are looking for is Atlanttic Aquaciment®. This microcement is ideal for coating swimming pools, bathrooms, showers and any surface affected by high humidity due to its waterproof and anti-slip properties. It is made with an innovative formula that activates its properties when it comes into contact with water.
Its aesthetics is also worthy of being valued, since it is capable of generating distinguished environments with a singular appearance. Purchase Atlanttic Aquaciment® in XL and XXL grain sizes.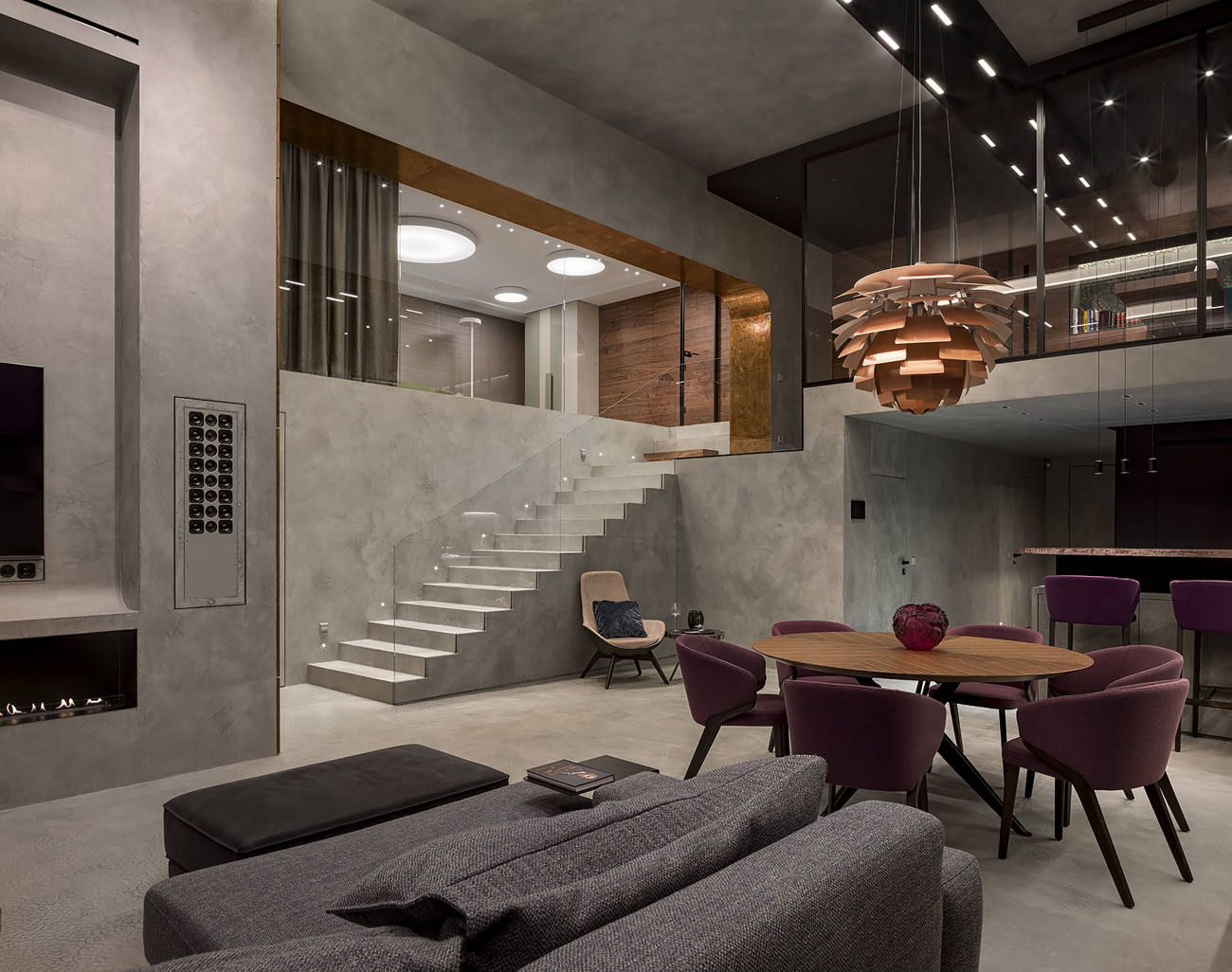 Industtrial, epoxy-based microcement
Industtrial is the microcement that stands out the most in terms of resistance by offering long-lasting surfaces thanks to its exclusive formula based on epoxy resin and aggregate. This product is created to respond to those environments subjected to strong pressures on the floor, such as warehouses, industries, etc. A coating with excellent resistance to traffic ideal for interiors.
This product is available in 16 different colors and 4 grain sizes: Industtrial XL, Industtrial Base, Industtrial Medium and Industtrial Smooth.
Efectto Quartz, ready-to-use line
Efectto Quartz is the ready-to-use microcement line, made free of cements that may cause possible future shrinkage or cracking. A coating that guarantees great workability to the applicator and allows him to do his job more quickly and efficiently, achieving outstanding results, which makes it the most suitable microcement for the renovation of inhabited houses.
Natture, microcement tadelakt
Natture is the range of lime-based cladding, with which to achieve unique environments that resemble the traditional tadelakt cladding, but reinvented, with the aim of ensuring better properties in terms of durability and resistance. The environments will be more attractive and elegant, with a very own aesthetics, a coating that is available in XL, L, M and S granulometries.
Lovely bathrooms with microcement, for sure
Bathrooms are in luck to have found a material such as microcement that offers a wide variety of magnificent advantages with which to enhance the visual and functional finish, through unique properties that only merge in our coating.
By choosing to decorate your bathroom with microcement you are betting on getting a space of great beauty and durability, thanks to its innumerable resistances that make this a material of great strength.
Its application is extremely simple, since it does not require construction, which also frees us from the annoying debris, and the installation time will not exceed one week, varying according to the surface where it is applied.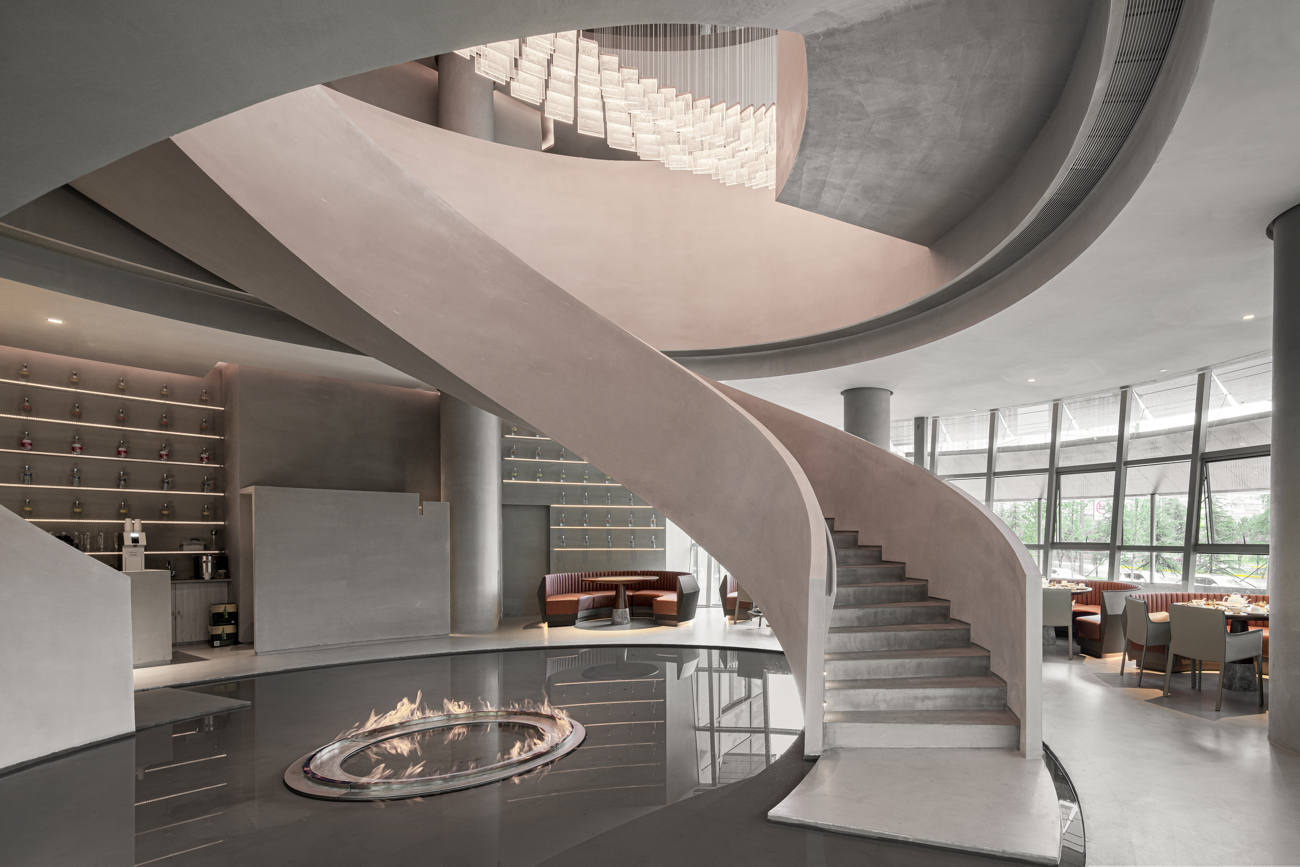 This decorative coating gives rise to the coating of floors and walls, but not only that, it is also capable of coating shower trays, bathroom furniture, basins and even bathtubs.
An efficient product that will remain in perfect condition in the long term, without having to worry too much about its maintenance. In a simple way, only with water and neutral pH soap your surfaces will look like the first day. Its waterproof capacity, as well as resistance to water vapor, among others, makes the environments strong against any external factor.
Microcement in Charlotte generates unique environments
In the microcement we find a material that no matter where it is intended for use, the effectiveness of its results will be certain, providing attractive decorative finishes in symphony with the strength and durability that it will provide to all rooms.
As we mentioned in the previous section, the coatings we have are varied and their characteristics are ideal to meet the requirements of any space, thus, in the microcement you will find a material that either for residential or commercial areas, the result will be equally excellent, creating attractive environments and own character.
Microcement terraces
These are surfaces that are constantly exposed to the weather elements and need a material that offers the necessary protection to keep them in optimal conditions. Our coating has that resistance, creating safe and durable outdoor areas, in non-slip finishes if necessary and with an appearance worthy of the highest decoration.
Microcement pools
Very similar to bathrooms, its moisture-resistant properties give it that character that makes it the most suitable decorative coating for this type of area. Not to mention its aesthetics, which allows us to create unique spaces of great visual beauty with its infinite effect.
Microcement stairs
In microcement we find a material with the property of giving rise to architectural structures such as the stairs of a home or other environment. A decorative coating of great value with which to achieve modern and durable atmospheres.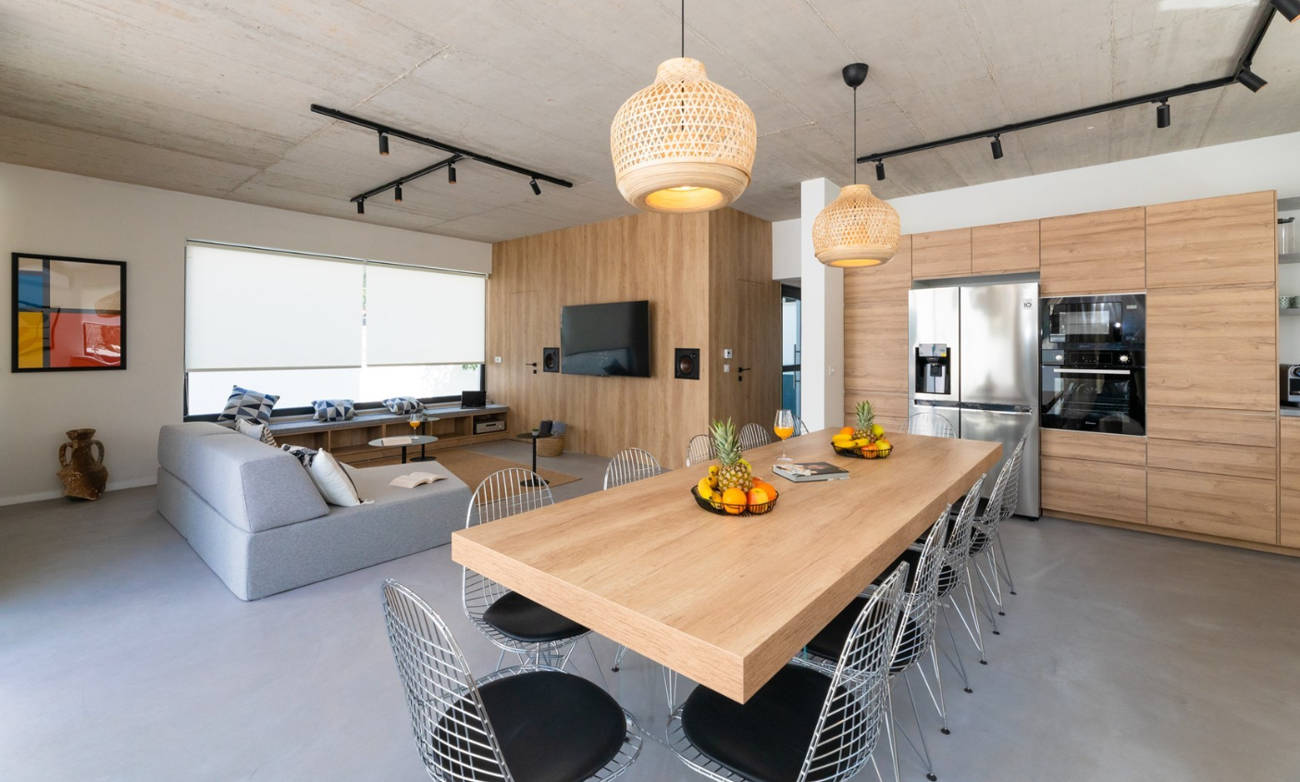 Commercial areas in microcement
Its adaptability at all levels makes it the ideal decorative cladding for all kinds of commercial areas. In it you will find a great resistance to traffic, as well as to stains and scratches, ideal qualities for environments where there is a continuous and massive passage of people, achieving that the results last in optimal conditions over time.
A product catalog without creative limits
We are experts in microcement, but we are also experts in providing quality and customized results, and for this we have an extensive catalog of products that includes other coatings, glazes and paints, in order to ensure maximum customer satisfaction.
Printed concrete, a highly versatile coating
Printed concrete is one of our most popular decorative materials among professionals. It is a coating that offers high aesthetic and functional performance. Its composition is elaborated by agglomerate, water, aggregates and some additives, makes of this a product of great hardness and resistance, ready to cover all kinds of environments.
Its most outstanding point is in the design, because it offers us a unique system by which in the process of creation, when the concrete is fresh, different molds can be applied to it in such a way that the design of our product varies. In this way we achieve that the concrete represents other textures and designs, as well as imitations of other materials: brick, wood, cobblestones, tiles, slate, cement, etc.
Elitte, our line of metallic glazes
We show you our new line of metallic glazes, Elitte. This particular product allows us to obtain results totally exclusive from what we have known until now. It can be used on non-trafficable and trafficable surfaces, creating a wonderful metallic (Glaze) or glitter (Glitter) effect.
All Mettal, Classic Mettal Paint and Pure Mettal coating
Metal in decoration is in fashion, and here come our two lines Classic Mettal and Pure Mettal to give the maximum splendor to the rooms. These two products can be applied both indoors and outdoors, due to its great resistance, making it does not deteriorate.
Decorative products that give rise to creative innovation, since by using Mettal Activator, our rust activator, you can add a magnificent industrial and vintage look to surfaces with a rust effect.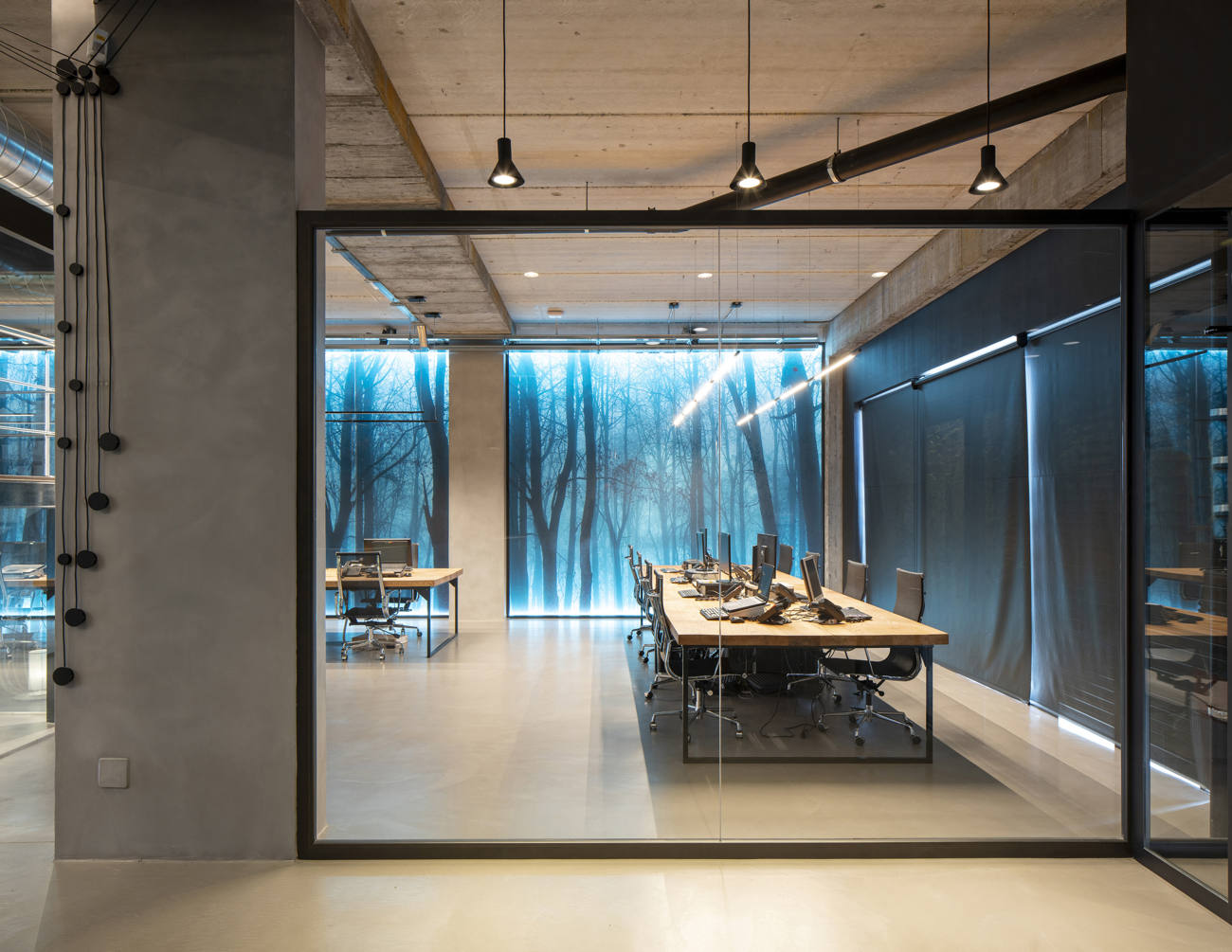 Emottion, tile paint without primer
And here comes Emottion, our tile paint with which to give a totally renewed look to your spaces quickly and easily and without primer. It is resistant to abrasion, running water, UV rays and scratches, which gives it the ability to decorate both indoors and outdoors.
Originally developed for use on tiles, professionals have proven that it is equally effective on other substrates such as metal, wood, plaster, microcement, plasterboard, concrete, among others. This paint is available in 10 different colors.
Wondering about the price of your microcement project? Know the variables
To establish an approximation of the price of microcement in Charlotte we will need the help of a professional who will evaluate each of the variables that can influence the final cost: the material used, the dimensions of the project, the state of the support, the conditions of the place, the transport, the professional's fee... So until we know for sure what are all these variable factors, calculating a price beforehand would be very inaccurate.
For this you can contact us directly through the form and an expert will be in charge of helping you.
Let's go further with microcement in Charlotte, be part of it
After almost 20 years of journey and the achievements that we carry on our backs, we have more than enough proof that the goals are there to be achieved. Today we are one of the most influential microcement companies in the world and that only encourages us to go for more, but not alone, but hand in hand with the best company.
Do you like the idea? Take off with us by bringing our microcement to Charlotte and help us revolutionize the decorating and construction industry, with an unparalleled material and a company that takes it to its peak.
If you want to know more about how to join us and what the advantages would be, contact us through the form, so that our professionals can help you by showing you everything you need to know.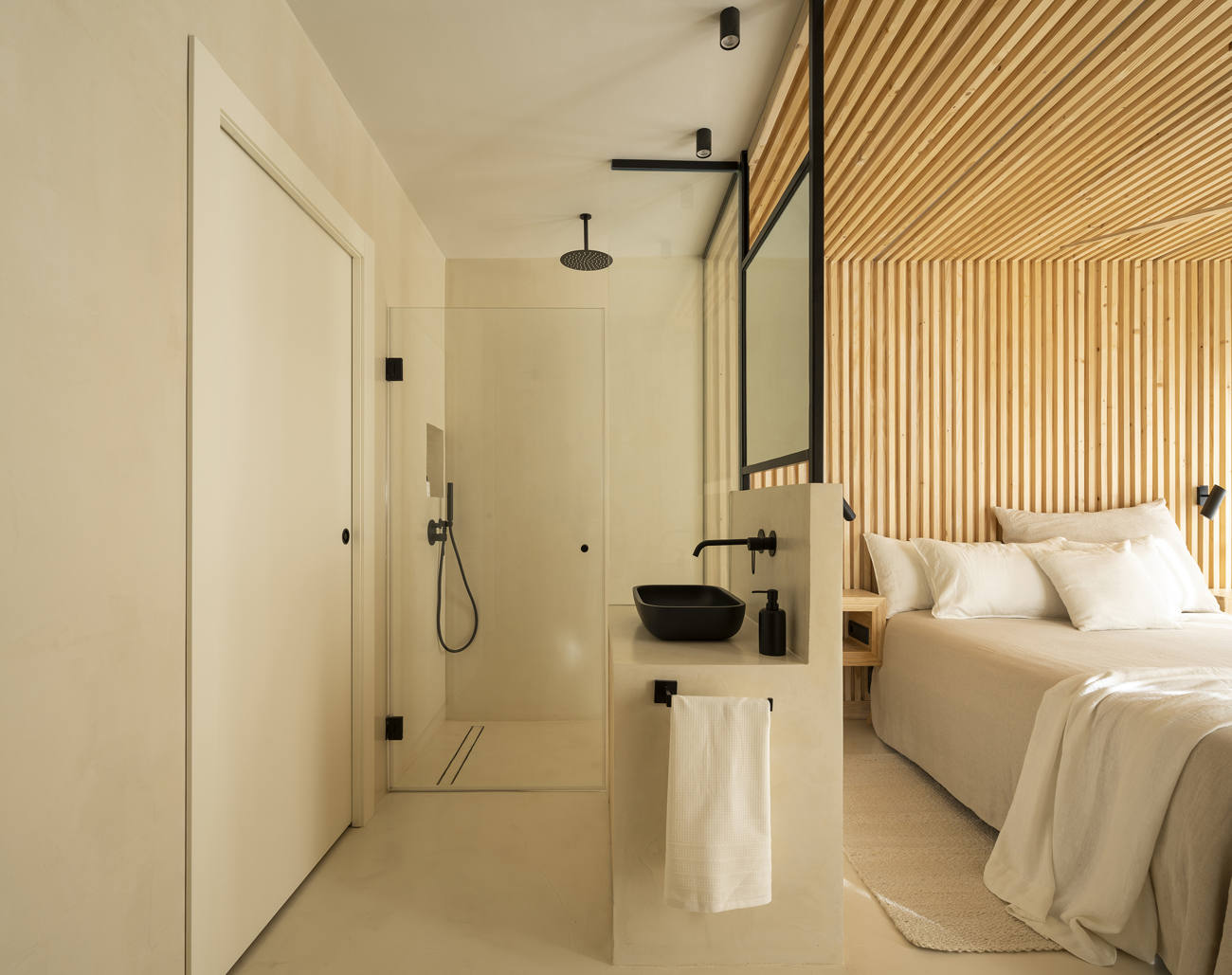 Synonymous with customization? Our variety of microcement colors
As mentioned above, one of our objectives is to provide tailor-made finishes, in order to meet the most demanding requirements of our customers.
We have developed a catalog of more than 30 colors for microcement, which gives us the freedom to achieve this decorative goal, achieving results of great beauty and exclusivity.
We have two lines of liquid colorants: Arcocem WT Basic and Arcocem WT Plus, which allow us to work without limits. The first one allows us to create the base to form the pigments of Arcocem WT Plus, a line of pigment pastes in single doses with which we create our entire color chart.
Talk to us and let's make it happen
Still haven't made your decision? The time has come for you to take the first step by placing your trust in us, a company that has demonstrated its full potential at a global level and with a great track record, offering products of distinguished quality and the confidence to achieve success in a safe way.
Tell us about your project by contacting us through the form below. Our team of highly qualified professionals will be happy to answer any questions you may have.