Microcement Chicago - Decorative solutions for more than just floors
Since 2005, Topciment® has been producing, applying and distributing microcement. All this time has allowed us to improve in every part of the process to become a worldwide reference.
Each and every one of our products integrate innovative technology to suit the tastes and needs of the most demanding customers as well as industry professionals who only settle for the best results.
We are prepared to become your microcement company in Chicago, in whom you can trust at all times. Just as we have a range of high quality products, we have a team of professional applicators with experience in all types of surfaces and locations.
Thus, we have renovated homes, premises, hotels, offices or commercial premises regardless of the size and location of the areas to be coated. In fact, in all cases, the results have exceeded the expectations of our clients.
We are used to offer a high standard and we want you to check it because for us, a satisfied customer is one more reason to continue giving the best possible service in relation to high quality coatings.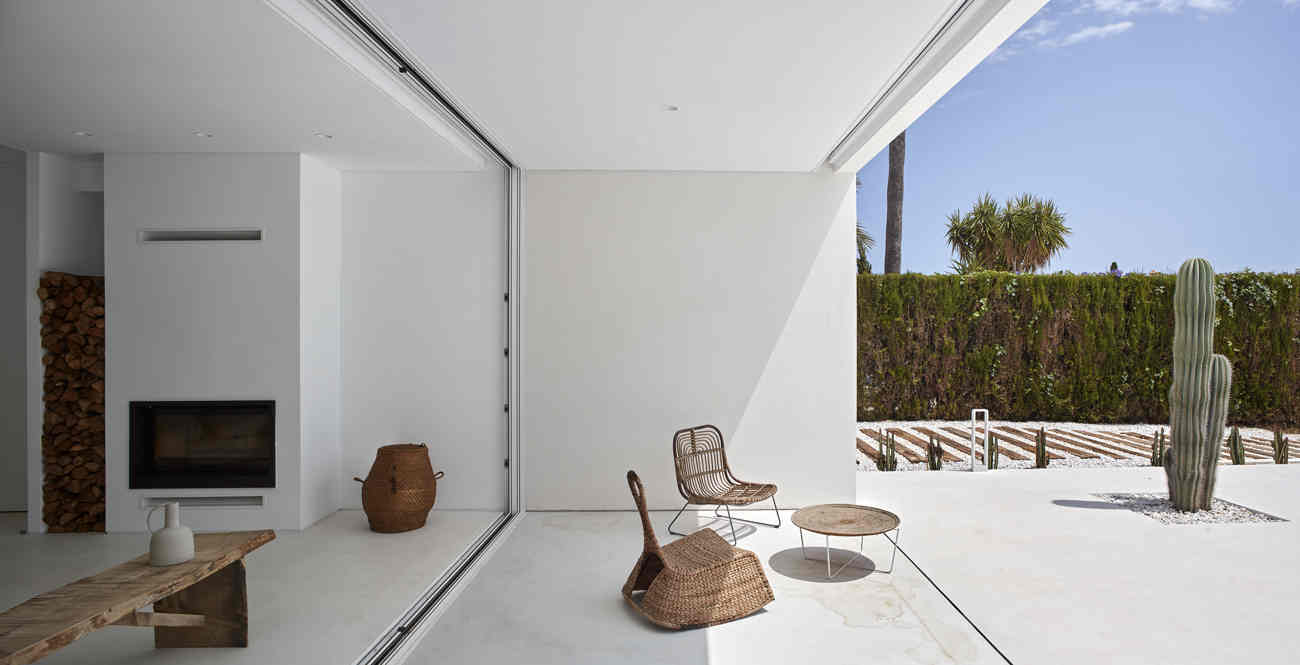 What is microcement
The microcement is a continuous pigmented coating formed by resins, polymers and aggregates with its 3 mm thick is applied in very thin layers on any surface allowing decorate it in very short times.
Its weight does not affect the structural loads of the areas where it is applied, it adheres effectively to a large number of materials such as tiles, terrazzo, gresite, concrete, marble or cement providing all its qualities to these with its thin layers.
As it does not generate expansion joints, besides favoring the appearance of the rooms, it gives them a spaciousness and luminosity that other materials cannot. In addition it is necessary to consider that to reform a space with microcement no debris is created, with which the renovation processes tend to be much cleaner.
If to all this we add the wide variety of colors, finishes and textures that can be obtained, we can understand why it has become a decorative coating so widely used today.
Advantages of microcement, a high performance material
When we talk about the characteristics of a material such as microcement, we are really doing it of advantages. Those own values that provide, apart from functionality and practicality other very beneficial variables for spaces.
Speed to achieve luminous spaces
As there are no joints, floors or walls covered with microcement avoid steps that increase the time required for renovations. Moreover, as they are surfaces with continuity, they make rooms brighter in the same but reduced time interval.
Total versatility
Versatility is one of the great benefits of this coating. In addition to adapting to any type of existing material on the surfaces to be coated, it also adapts to interior or exterior spaces in domestic, commercial, work or industrial areas.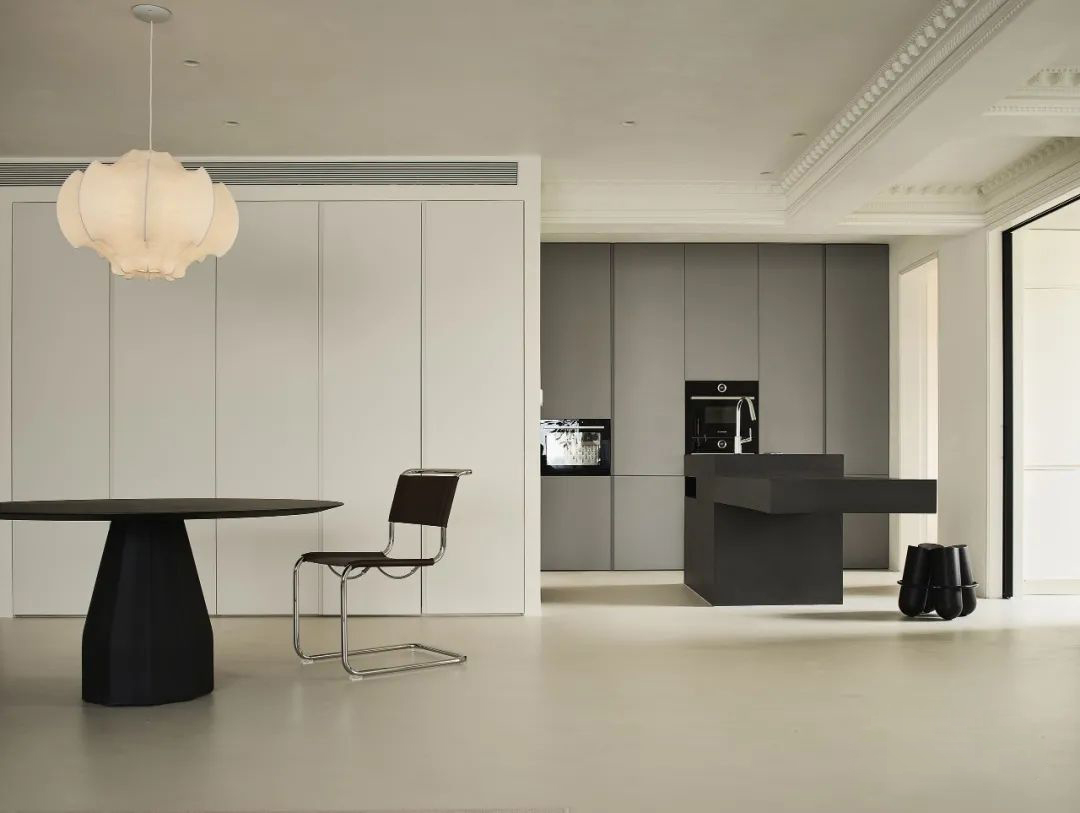 Resistance against all odds
With a correct application, our microcements guarantee surfaces resistant to fissures, cracks or any other threat of a mechanical nature or as a consequence of high pressure or heavy traffic. They also demonstrate their resistance to UV rays and humidity.
Significant cost reduction
When using microcement in renovations, no construction work is generated, so it is not necessary to request any type of license or permit from the authorities. In addition, by not producing debris, there is no need for any type of machinery or extra manpower to carry out the debris removal work. All this undoubtedly reduces costs.
Microcement in Chicago for high performance homes
In Topciment® we specialize in continuous coatings that turn houses into homes, more modern, more comfortable, easier to clean, brighter, more resistant and more stylish with unique features that other building material other than microcement can not bring to our homes.
The versatility of this coating is such that in addition to being applied on different materials, it can be used for any room of the house either indoors or outdoors. Thus, the microcement can be arranged in living rooms, dining rooms, kitchens, bathrooms, hallways, bathrooms, kitchens, attics, swimming pools, terraces and even garages, demonstrating in each a very high aesthetic and technical qualities.
And the best of all is that to completely renovate a house with this material requires very little time, as it can be applied on existing supports, without the need for works. Thus, this type of reforms are much faster and cleaner: by not generating debris does not need to be removed and thus also shortens the overall process, being able to enjoy the rooms applied a few days after the start, no matter what space it is.
And innovative cladding for factories, offices and premises
Microcement is a material that combines both decorative and constructive values, which allows you to show qualities of both areas anywhere. In this way, this coating, due to the series of resistances that it treasures, can be applied in any space in the workplace, whether in factories, offices, commercial premises, garages or other places where traffic is very high.
No matter the people, vehicles or weight that this coating has to support because it is prepared to do so and, moreover, always showing elegant creating infinite surfaces.
Remember that if you want to renovate any surface with microcement in Chicago in spaces of this nature, you can do it without any problems.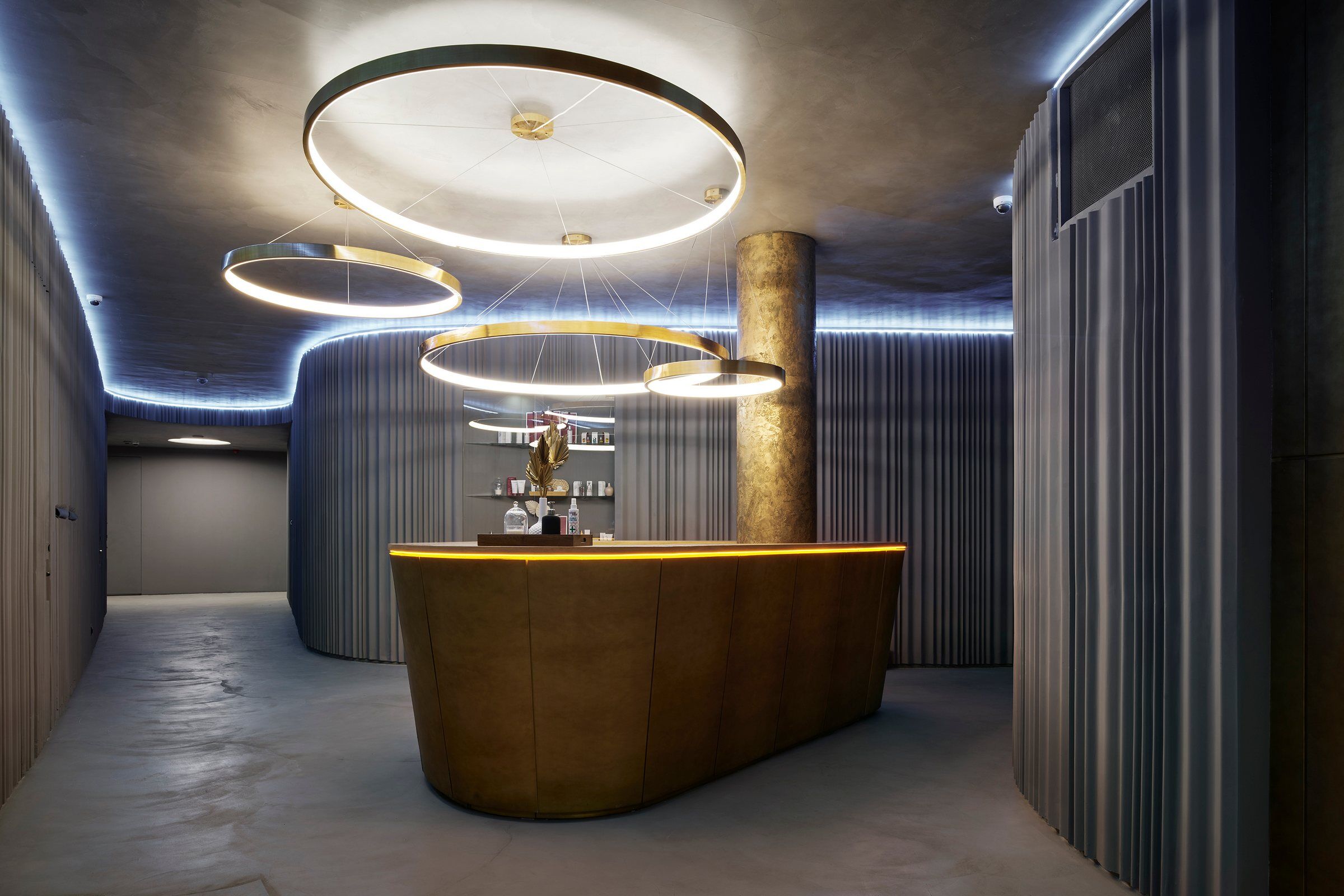 Calculate the cost of your microcement project in Chicago
To know the exact price of microcement or, rather, of an application, it is best to ask for an estimate.
This is because on the one hand there is the price of the product itself and, on the other, what would be the cost of the entire application, so to know for sure that amount we would have to analyze all the factors involved in carrying out a successful renovation.
Thus, we will have to know how many applicators will be necessary to carry out the application, as well as the quality and experience of these; the total meters to be coated, taking into account that the larger the surface to be coated the more economical it is; we will also have to make sure the state of the support on which we want to apply because if it is not in good condition it will have to be repaired and this will increase the monetary amount.
Of course, whatever the circumstances of a renovation, in Topciment® we always guarantee a competitive price for renovations with microcement in Chicago.
Microcement: the latest generation flooring system
The floor has a vital importance in any room as it is the surface that allows us to be in a space. Therefore, the pavements must be cared for and must have special properties such as those provided by a material such as microcement.
When applied to these horizontal areas, they are filled with a hardness and resistance that will allow people to walk on them with complete peace of mind without fear of cracks or fissures.
In addition, this coating helps to create much more hygienic surfaces that can be cleaned simply with water and neutral pH soap, as it is also resistant to stains or embedded dirt.
Another great feature enjoyed by floors that have been applied with microcement is the ability to adapt to any decorative style, making the pavements are a very important part of the decorative system. Thus, with the finishes that can be obtained can be adapted to different decorative styles such as minimalist, rustic, traditional, Nordic or vintage, being a key piece and harmonizing spaces.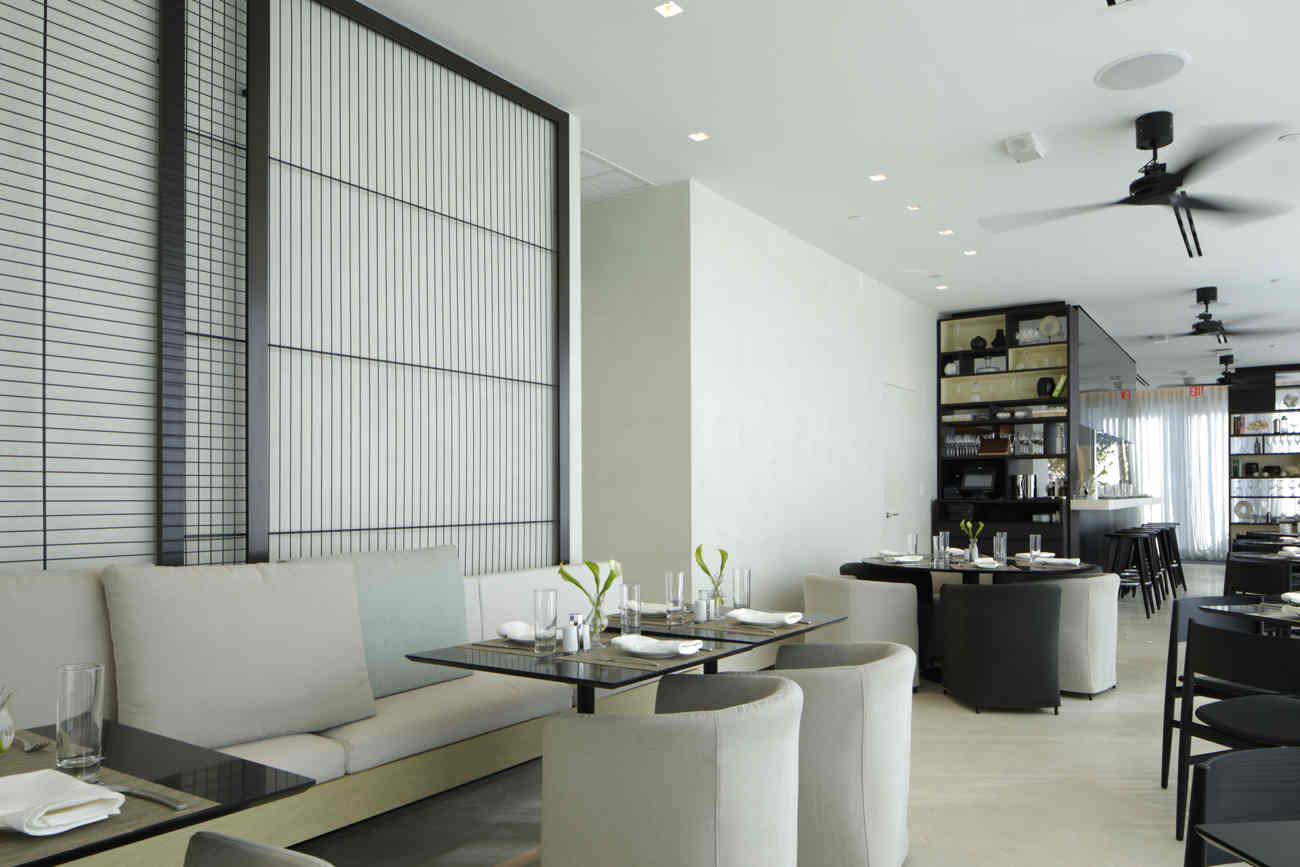 And walls with advanced features
As a material with great qualities, microcement can also be used on walls to enhance their performance. Thus, this decorative coating also brings all its benefits to these vertical areas, making them more resistant to any kind of threats such as bumps and scratches or even moisture, preventing mold from appearing even if it is applied in areas such as showers or bathtubs.
Our range of microcements is for you, the professional.
At Topciment® we have a catalog of products created to adapt to the needs of each professional.
Thus, among our coatings we find some for exteriors, others specific for interiors and others that can be applied in both locations, in addition to those indicated for use in the industrial field and the one that has been specially created for use in swimming pools.
In spite of their specifications, all our products guarantee great technical and decorative qualities in every surface in which they are used.
Microbase, micro-cement preparation for all other systems
In its single-component or two-component versions, there is no better preparatory coating than Microbase. In fact, it adapts to the other microcement finishing systems of our brand.
Its great hardness, its chemical and mechanical resistance, and its adhesion means that it can be applied on vertical and horizontal surfaces, always guaranteeing the best finishes on each of these.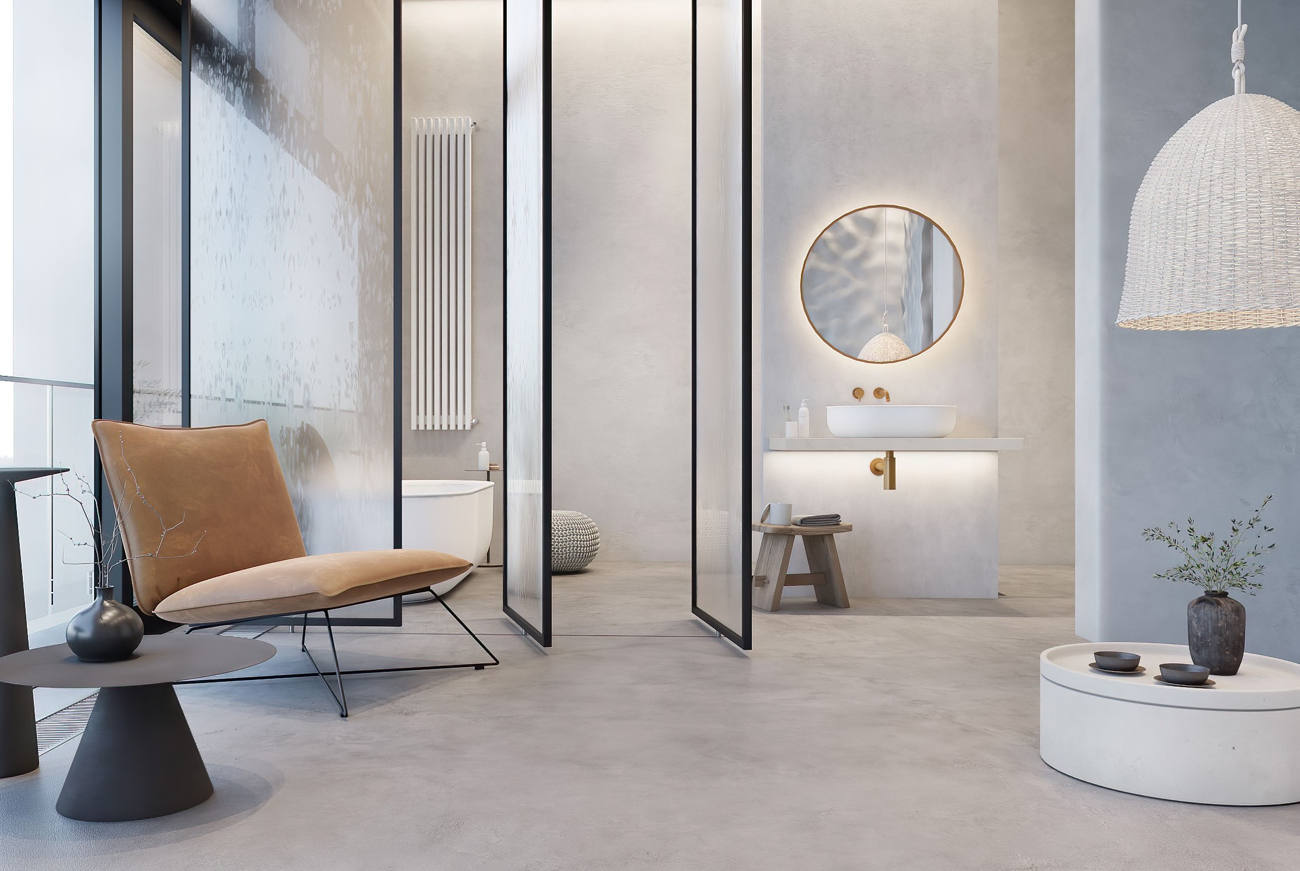 Microfino, ideal for microcement walls
This coating for walls and ceilings, in its monocomponent or bicomponent form, has chemical and mechanical resistances that make the surfaces to which it is applied more robust.
This product, available in small and medium grains, ensures finishes full of softness and naturalness to the touch together with a water effect.
Microdeck, hard and anti-slip floors
One of the great advantages of a microcement such as this is its ability to create non-slip surfaces without the use of varnish. This makes it ideal for bathrooms, stairs or other rooms where slipping can occur.
In addition to this capacity, it is resistant to wear and abrasion, and its hardness makes it a great option for terraces as well. Aesthetically, it allows to achieve multiple finishes full of elegance and fineness.
Atlanttic, for exclusive pools
This latest generation coating has been created to protect and decorate swimming pools, giving them anti-slip, waterproof and, at the same time, elegant conditions.
Its application extends to the pool and the crown and although it is recommended to choose white or off-white due to the possible appearance of stains, other colors can be chosen from our wide range of colors. Fountains, ponds, saunas or other constantly submerged elements can also find a perfect ally in Atlanttic.
Microstone, unique for exteriors
Exteriors are places where coatings can suffer the most due to their exposure to the open air and uncontrollable weather conditions. Microstone is the right coating for these locations because its resistance is enormous and it is not affected by impacts, traffic, abrasion, rain, wind or sunlight at all.
This bicomponent microcement has a thicker ingredient ideal for facades or patio floors or any surface of maximum exposure.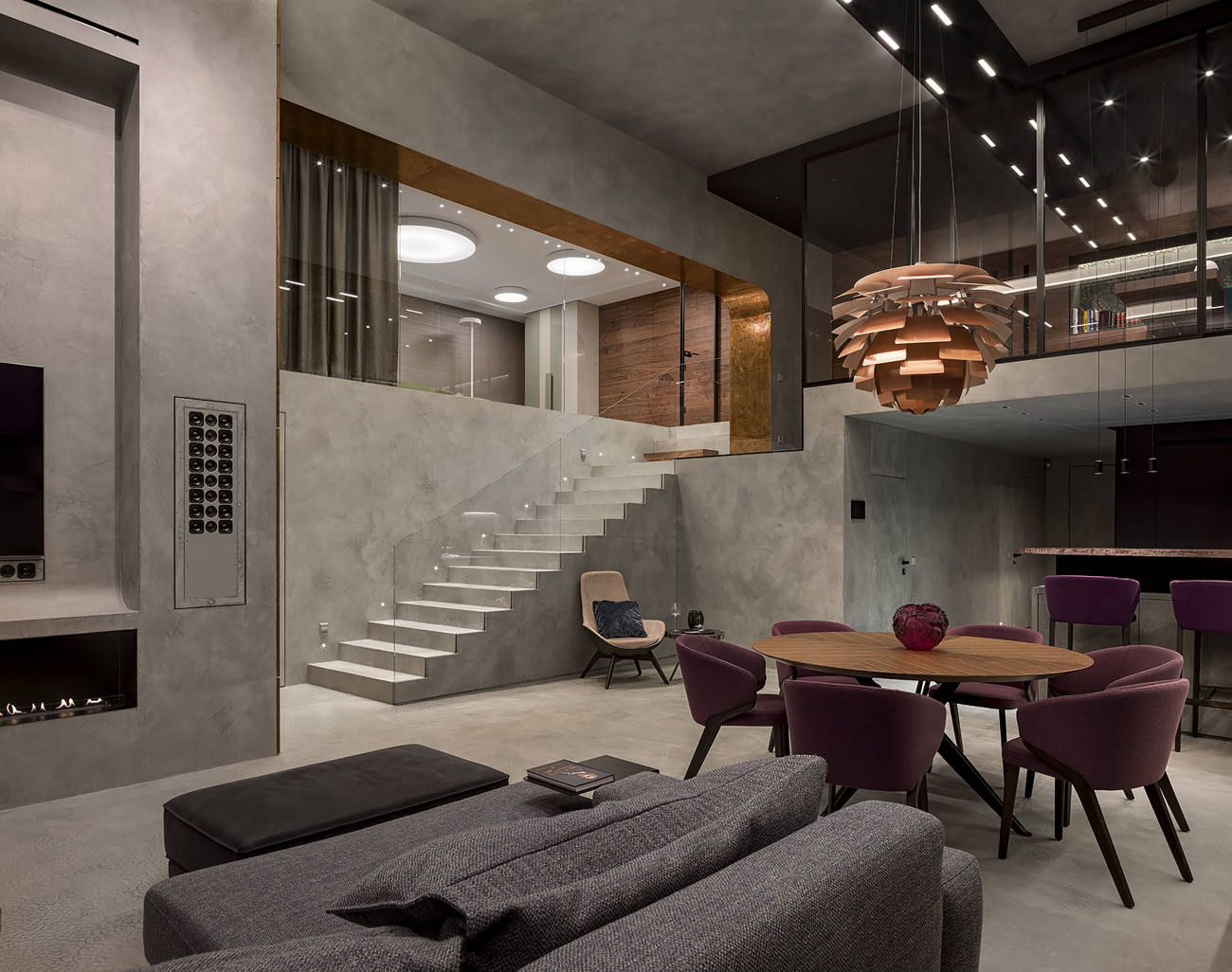 Decorative coatings for the most customized finishes
In addition to microcements with great constructive qualities, we have various decorative systems designed for each project to reach the highest levels of customization.
In both interiors and exteriors, our range of decorative finishes perfectly complements that of our continuous coatings. Metallic and rust-effect paints, tile paints, enamels and even printed concrete provide a multitude of resources for decorating professionals.
Pure Mettal and Classic Mettal - metallic paints
Metallic finishes are increasingly in demand by all types of professionals and clients, to fill spaces with shiny effects and contrasts of light and color to create modern and original appearances.
These can be achieved, on the one hand, with Pure Mettal, a two-component paint containing metallic powder particles and an organic hybrid resin, and, on the other hand, with Classic Mettal, its ready-to-use counterpart. With both you can achieve beautiful results that will last for an unlimited period of time.
Mettal Activator: oxidized finishes
Another major decorative trend that has become increasingly popular in recent times is the vintage style. With Mettal Activator, Topciment®'s rust accelerator, you are able to achieve rust finishes when applied to our metallic paints.
Emottion: tile paint
This tile paint adheres perfectly to tiles without the need for prior priming. Extra fast drying, it is resistant to running water and UV rays do not affect it at all, keeping its original color without yellowing.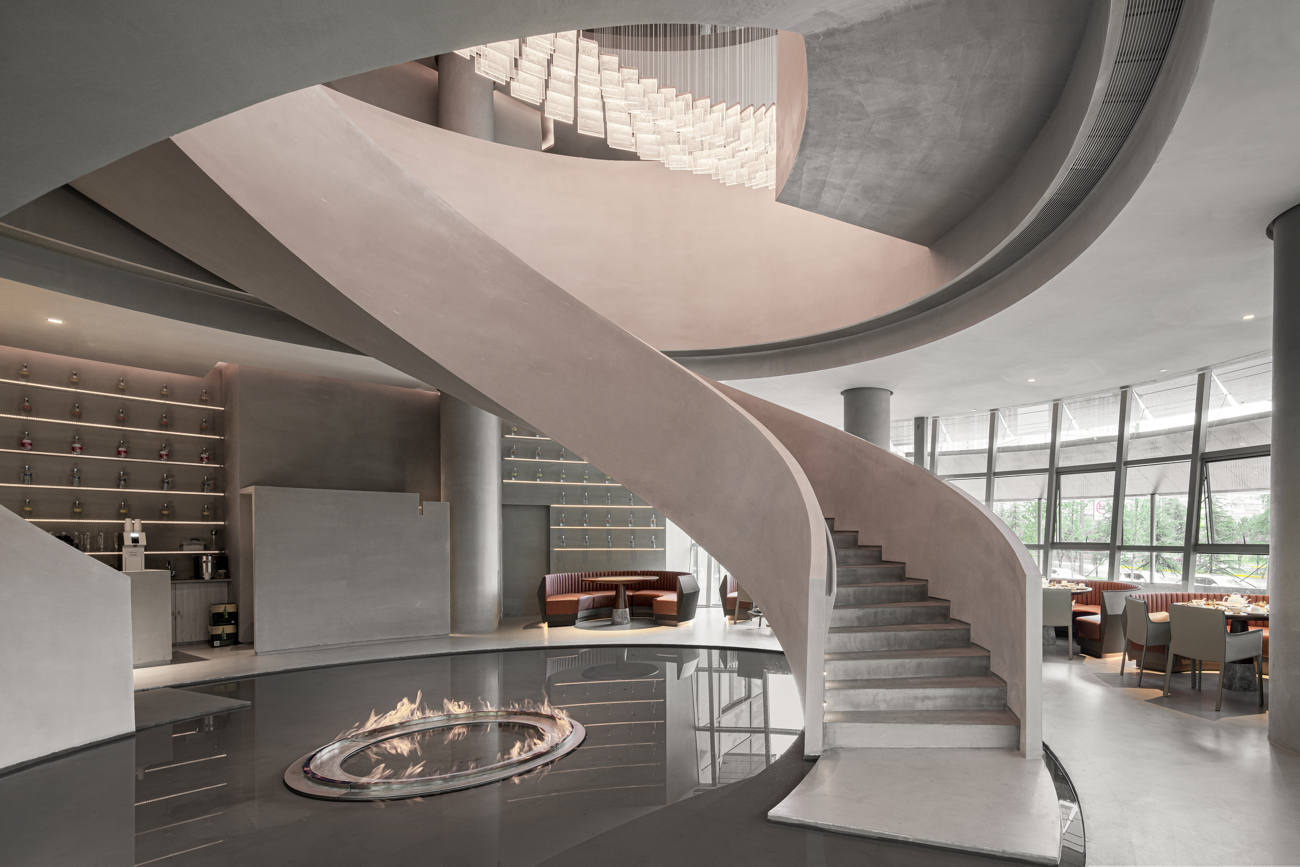 Elitte: glitter sparkles
Our range of metallic and glitter nail polishes is ideal for applying glitter to any surface. The multitude of finishes that can be achieved with Elitte is enormous.
Printed concrete: natural patterns
Printed concrete makes it possible to reproduce natural finishes such as natural stone or wood on horizontal surfaces. We guarantee that each and every one of the patterns has an exceptional smoothness and naturalness.
Chicago microcement experts for many reasons
A company's experience is demonstrated by its know-how. And we are no longer referring exclusively to the finishes that our applicators achieve in each of the renovations they carry out. We refer to a much broader way of doing things that involves seeking excellence in each and every one of the company's areas of activity.
Our quality is recognized: ISO 9001
The great qualities of our products are a reality, and we are not alone in saying so. Thus, we have received the ISO 9001:2015 quality certificate and the CE Marking. This helps us to know that we are going in the right direction and we will follow this path to the end.
Top customer service
At Topciment® we know how important contact with our customers is. Thus, our sales team is constantly trained on our products to be able to advise you whenever you need it on any question related to our coatings.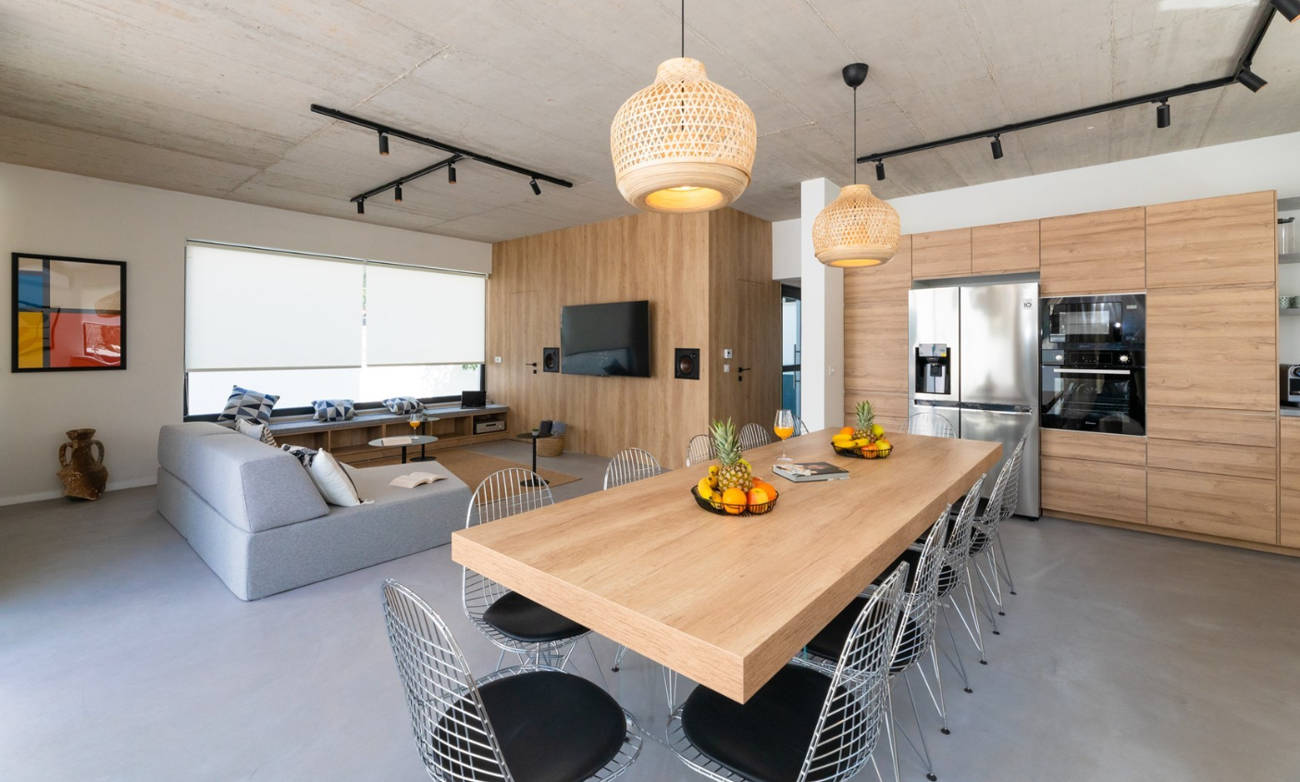 We train the best applicators in our courses
Another example of our know-how is that as an experienced company in the field of decorative coatings, we want every application made with microcement in Chicago to be done in the best possible way. Thus, on a regular basis, we organize courses to train those external applicators, showing them our techniques to raise their level as professionals. Check our calendar and sign up for the next one of our courses. Don't miss this opportunity to become a Topciment® certified applicator.
Become our partner of microcement in Chicago and grow
Do you have a construction business and your customers are happy but you know they can be even happier? At Topciment® we have a wide range of products that can help you achieve great results.
Become our official distributor in Chicago and join one of the leading companies in the industry. We are manufacturers and applicators. As a partner we provide you with all the technical and marketing support you need.
If you need our services or want more information about any of our products, we will be happy to assist you.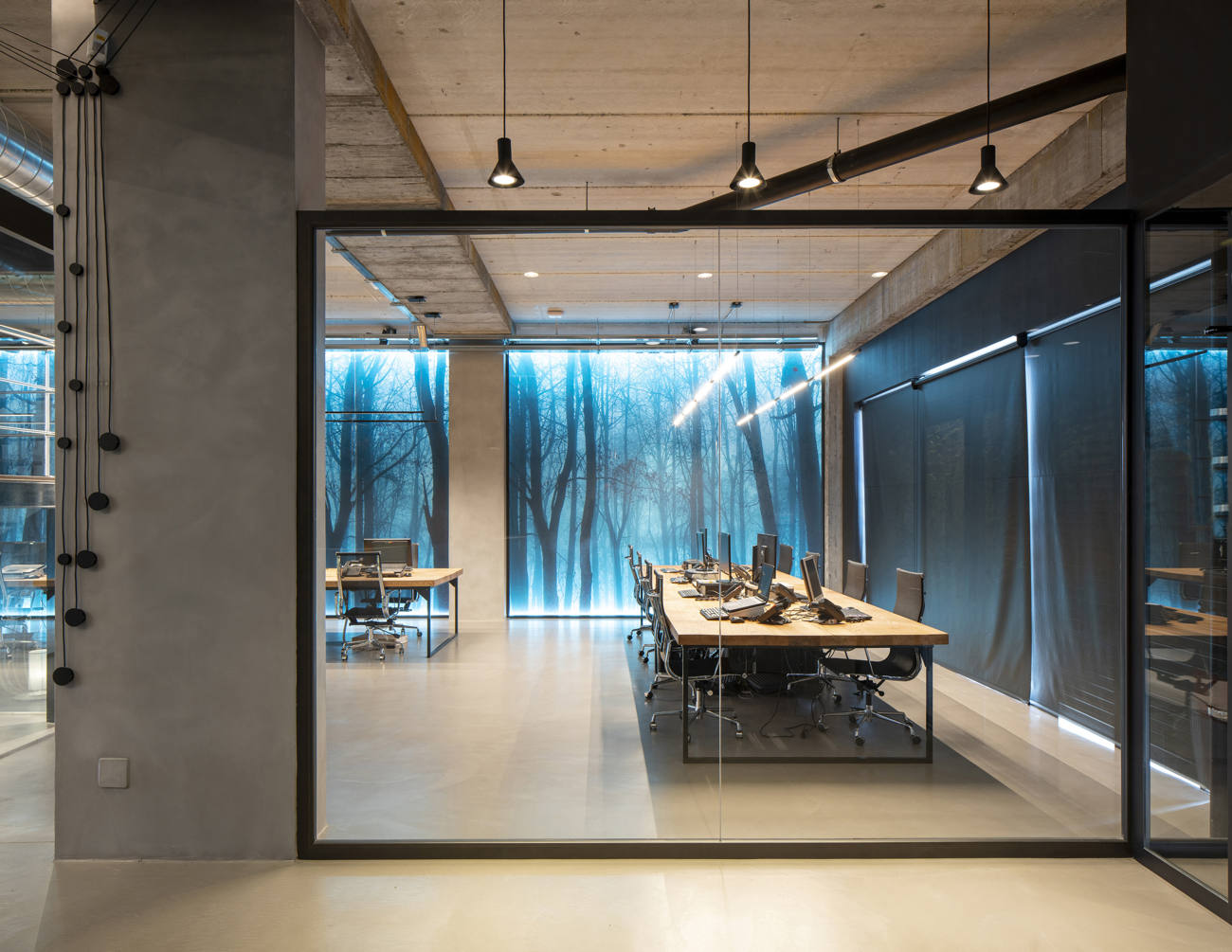 Contact with microcement specialists in Chicago
Do you have to renovate a space with microcement in Chicago? Do you want to know about our products? Contact us, our customer service team is at your disposal.