Microcement in Cincinnati - High quality stamped concrete
Passionate, yes, the most. Because to dedicate ourselves to something and do it well, you have to like what you do, only then you can transmit it to the rest. And that it is noticed.
We started manufacturing microcement in 2005 in a local factory in Valencia (Spain). A facility that, to this day, remains our headquarters. Our springboard from which we took off to the rest of the world. After almost twenty years doing the same thing and keeping our values and principles intact, we now have a presence in the vast majority of countries around the world. What we have not maintained, because we have not stopped improving and updating it, is our knowledge. There are many companies, but none like Topciment®. Because if there is one thing we stand out from the rest, it is for being constantly updated, in constant search of knowledge, changes and trends. And once we have soaked up all of them, we translate them into the most advanced materials on the market. Those that respond to any need, those with the highest technology in their processes. And in their results. In the end, everything complements each other to create the perfect cocktail of what we are now: true world experts in seamless decorative solutions.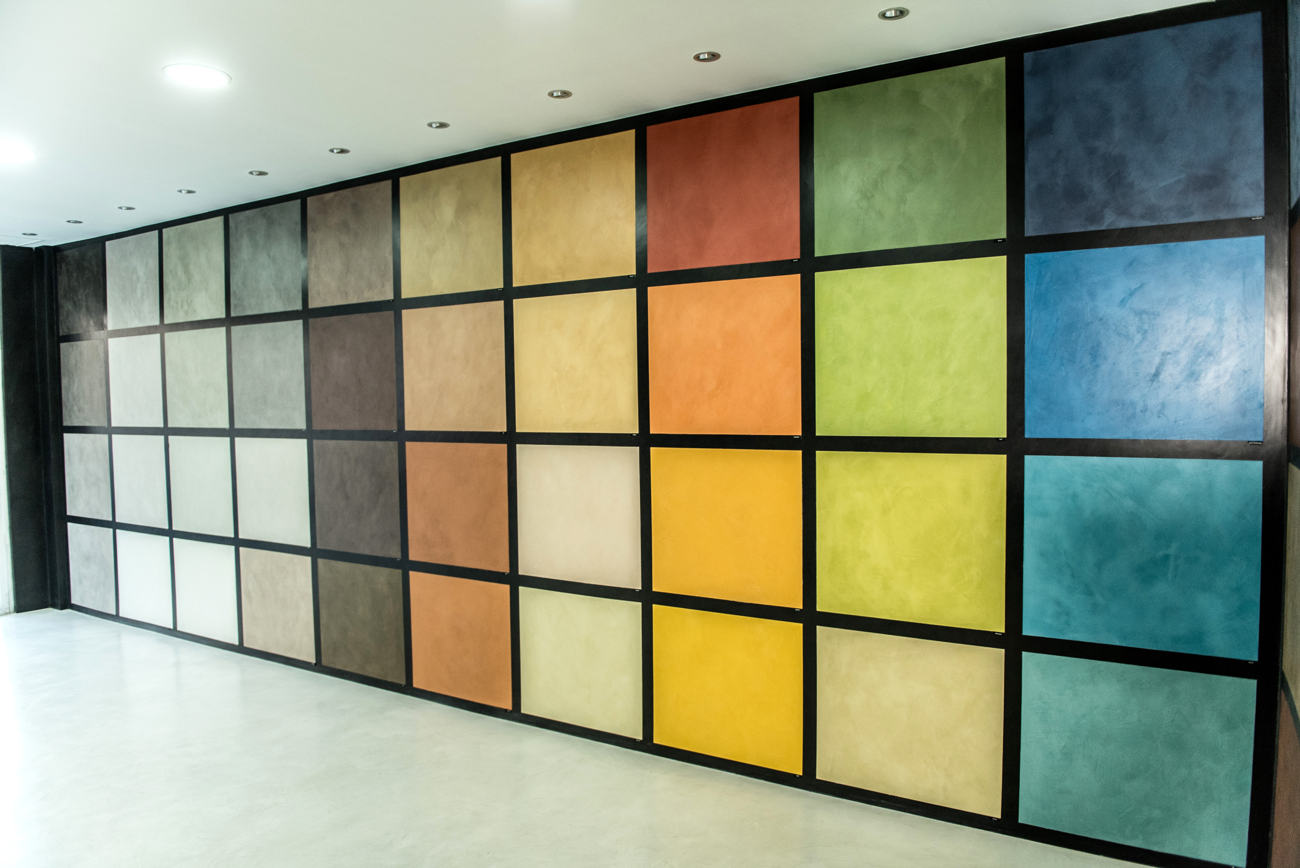 Our worldwide presence is a merit that can only be achieved through hard work, perseverance and commitment. An added component of passion like the passion we put into everything we do. And constant innovation. Because if you don't keep up to date, you have nothing to project or contribute to the rest. Reason for this, the title that recognizes us as an INNOVATIVE SME, endorsing precisely our investment in R+D+I. An innovation that translates into the quality we offer, two of the major components so necessary to succeed in a changing, modern world that never rests for a minute. The products we manufacture in our own laboratories are endorsed with the ISO 9001:2015 certificate that recognizes, certifies and affirms the quality of our products, after having been subjected to rigorous quality controls. Two particularly important recognitions for us, which are nothing more than the result of what we have been doing for almost two decades.
We manufacture and distribute worldwide, but we do more than that. We also advise. Our team of technicians are true microcement in Cincinnati experts and exist to help, guide and advise individuals and professionals throughout the entire process, from the moment you have the idea, until the installation is complete. And having the guarantee that someone qualified will be by your side at all times enhances peace of mind, security in what is being done and therefore, a path to success more than assured.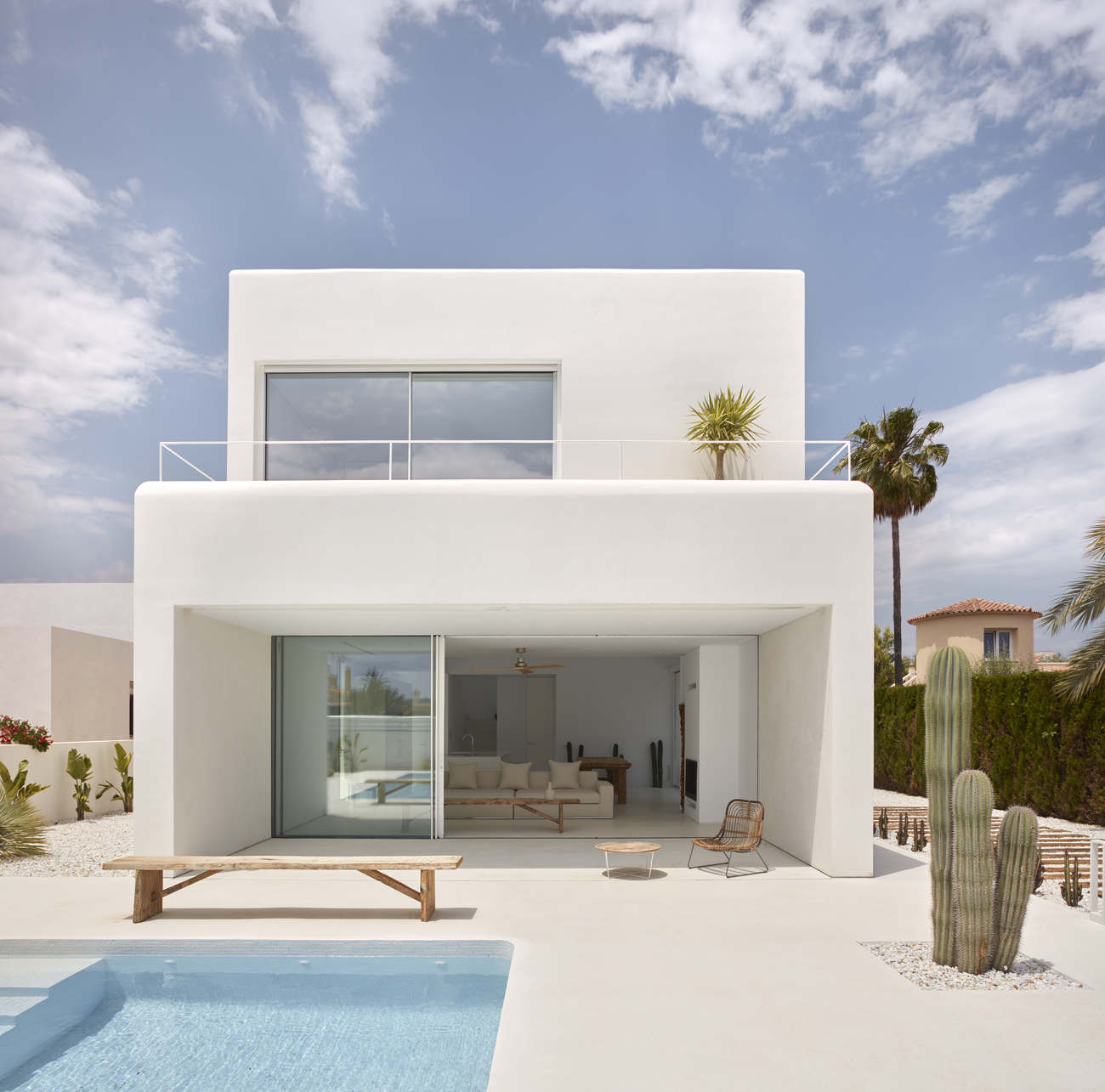 Microcement: simple renovations of high decorative value
Transforming spaces in an easy and simple way, while achieving stunning decorative results. Is it a fantasy? No, it is neither more nor less the effect of our microcement in Cincinnati. A process that helps to renovate any type of room in a cleaner and simpler way than any usual reform, while providing the surfaces with a series of purely industrial attributes, with a completely unmistakable style and design. And all the good things that this material has to offer do not end here. It is much more than just a decorative coating. It allows you to achieve what has never been achieved before.
Easy installation, but for real
What would you say if it were applied in a thin layer of 1 mm to 3 mm maximum directly on the substrate? Adhering perfectly, without reducing existing spaces and compatible with any existing material. No lifting, no chipping, no mess. A renovation without building work, without heavy tools or costly techniques. A purely manual and artisan application, with touch, directly on the existing support and in a single pass. Everything you want when you want to renovate a room. The dream process.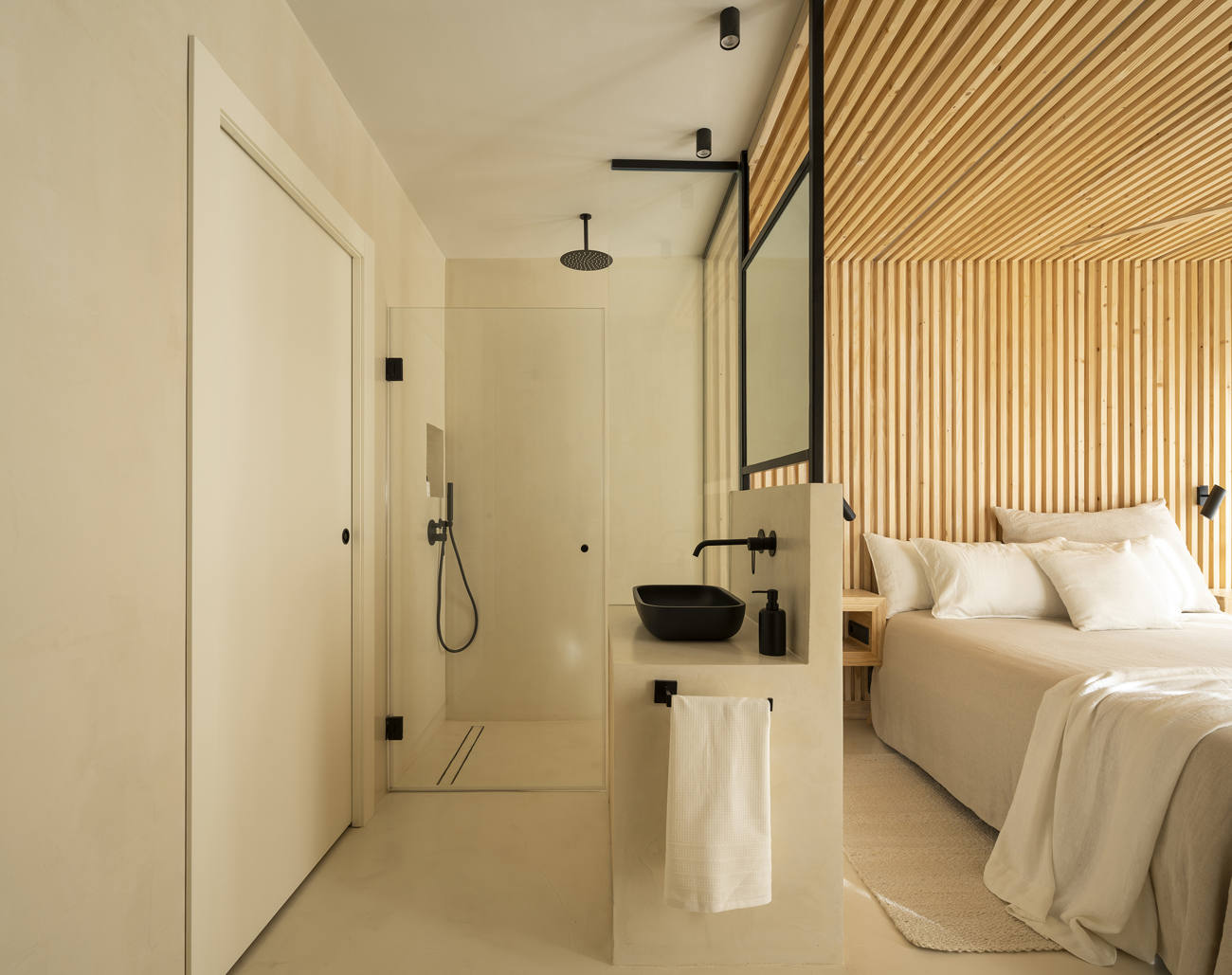 Maintenance that you won't even notice
So resistant and hard, there is nothing that can resist it. An application by a qualified and specialized expert in the field as well as a care based on pampering, touch and perseverance, is more than enough for its external image and all its interior properties, manage to stay as the first day despite the passage of time.
Aesthetic enhanced by the absence of joints
Continuous walls and floors that blend into each other achieving the most exquisite visual harmony. Because if there is one thing that the absence of joints achieves, in its maximum splendor, it is that spaces are perceived with more amplitude, larger, without interruptions that interfere with their purity. And this also results in greater luminosity. Imagine for a moment: places that, when you see them, know no limits. They are all horizon, characterized by a feeling of superior extension, brighter and with more positive connotations. They make you feel good, they bring you comfort, peace and stability. All this just by installing microcement and creating surfaces that are made in a single pass. The most exclusive, unique and pleasant rooms. And all this, making your life easier, without complications and in practically the blink of an eye.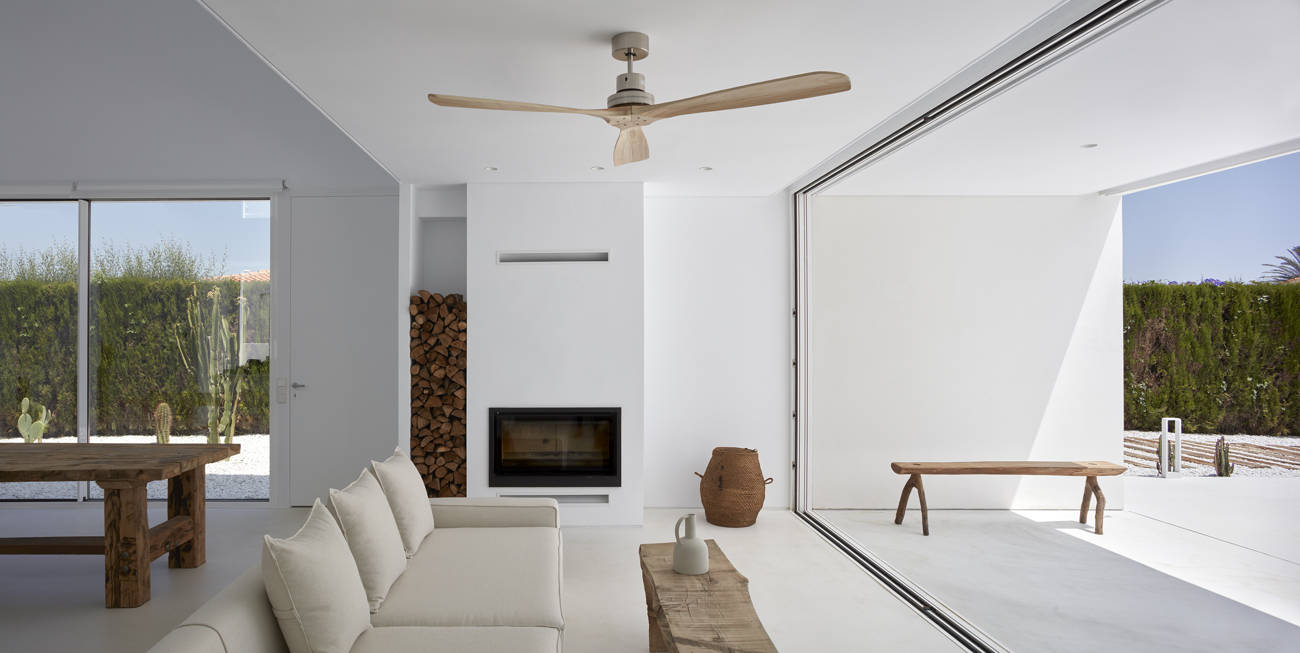 Benefits of our microcement in Cincinnati to steal your heart
It makes renovations easier and enhances decorative values that previously went unnoticed. Two great reasons to choose it to transform any room. But if you have just opted for it, it will be because it also has a number of properties that interest you and that will occupy your heart. Our Cincinnati microcement is a real conqueror, and it has a lot hidden that you have not yet discovered.
Premium hardness
It has everything that's good about industrial materials. It's as hard as a rock and so tough that nothing can alter it. A layer that protects the rooms against any inconvenience that may arise. It repels abrasion and impacts are not a problem for it, as it remains intact in the same way. It is the great favorite for surfaces heavily trafficked by vehicles and people because its appearance is not altered even in these areas that often tend to be more punished, worn or exposed to the day to day. You will not notice a single crack or crack on it, because it is almost impossible for it to be altered. It is the material of materials and although it seems to have super powers, all this is only due to its cementitious formulation. The one that has managed to bring it (and keep it) at the top of the favorites for decorative renovations.
Waterproof
Naturally, and without having to do anything else. Water does not seep into it, guaranteeing no damp stains or unpleasant odors. The companion for wet areas, even if they are in direct and frequent contact with water. And yes, even if it looks like you're imagining it, it's all real. Well, like itself.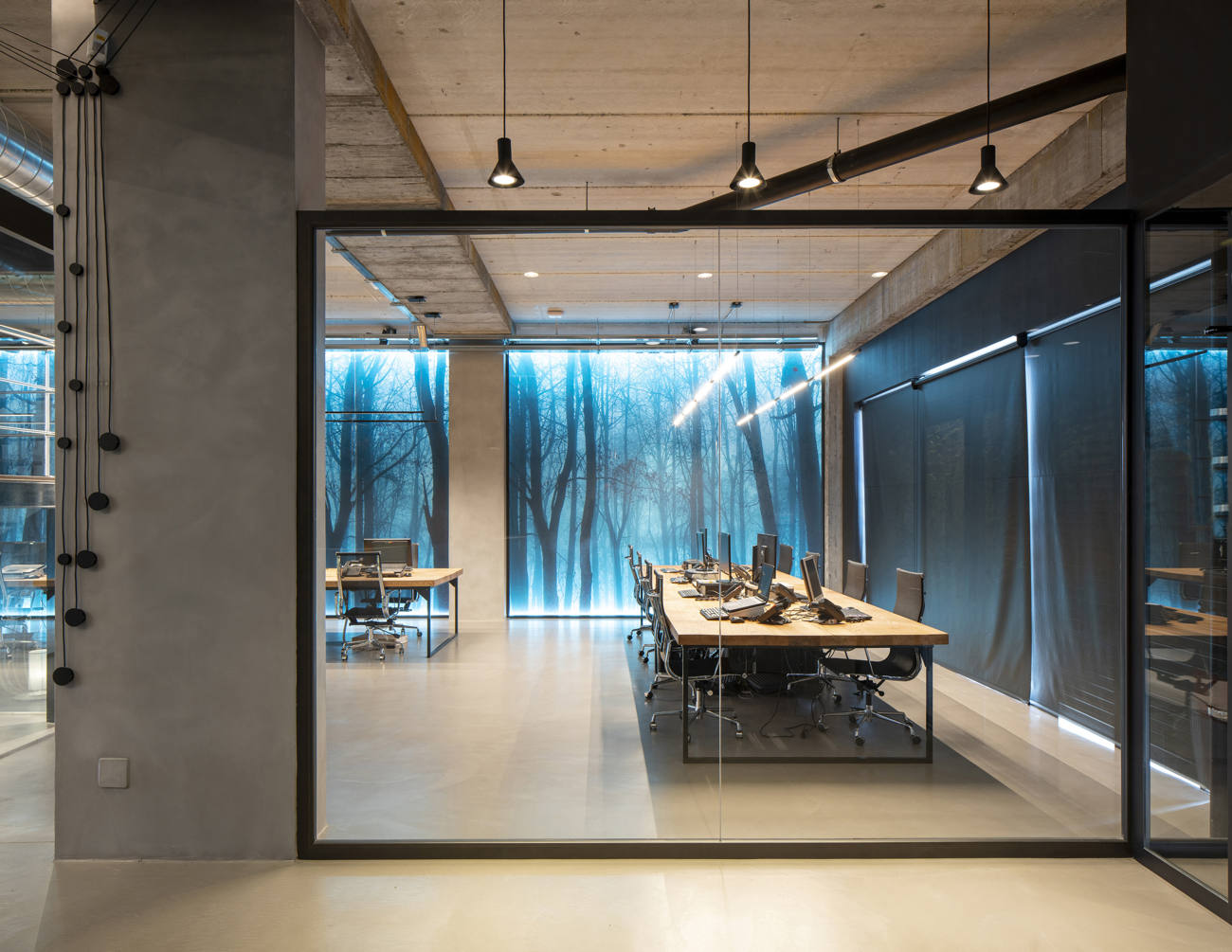 Non-slip
And if that wasn't enough, its medium-thick granulation allows the pavements to become completely non-slip. Slips? There won't be any. Falls? Reduced. Few feelings are as good as the peace of mind and the tranquility of not worrying about things you used to worry about, like this. Protect your surfaces and protect all the tenants of your home or business premises, by coating their floors and keep them safe and, of course, with an incalculable beauty.
To your liking
Your way. To your style and to your liking. Because we're not all the same, and that's why our Cincinnati microcement gives you the option to give every surface a different look, a unique design, distinctive and distinctive from the rest. Wide range of colors, textures and finishes for the creation of original and creative surfaces, those in which you pursue the style you pursue, combine and match perfectly. And if you are not looking for any style, nothing happens, because if something good has this material, is that the decoration is itself.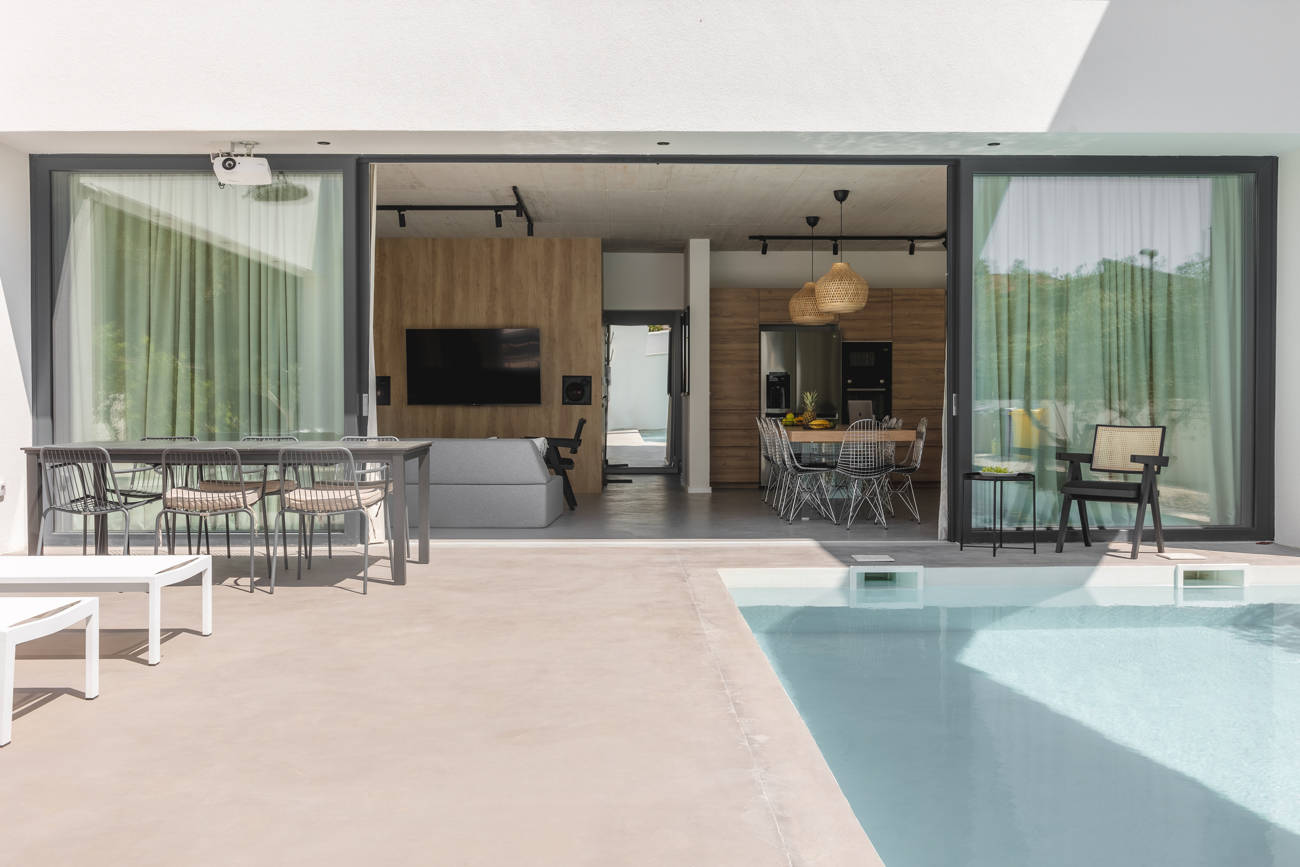 We are a microcement in Cincinnati company with a lot to give you
We've earned our place at the top because we've worked hard at it. After almost two decades of manufacturing and marketing our materials all over the world, it couldn't be any other way. If professionals and individuals choose us to carry out their renovations successfully, it will be because the best microcement in Cincinnati is ours. You just have to try it to see for yourself. And you will never think of any other material again.
The quality of our materials is guaranteed
And this is guaranteed by the ISO 9001:2015 quality certificate after having subjected all our products to exhaustive controls.
Innovation, in all aspects
And for this reason, we are also identified with the seal PYME INNOVADORA, as a true reflection of our constant commitment to investing in innovation, to always offer the latest, most competent products on the market. Innovation in the manufacture of our materials and in the use of the most avant-garde techniques throughout the process. Innovation also in knowledge, we never stop training and updating ourselves. Everything we have for you.
Training to professionals
In Topciment® we have training courses at different levels for anyone who wants to enter the world of professional application, one of the professionals increasingly in demand and with a lot of job projection.
Real technical advice
Personalized, guaranteed and free of charge. So that you don't have to worry about anything, we take care of making everything easier for you. Our team of qualified technicians is at your disposal to help you with whatever you need.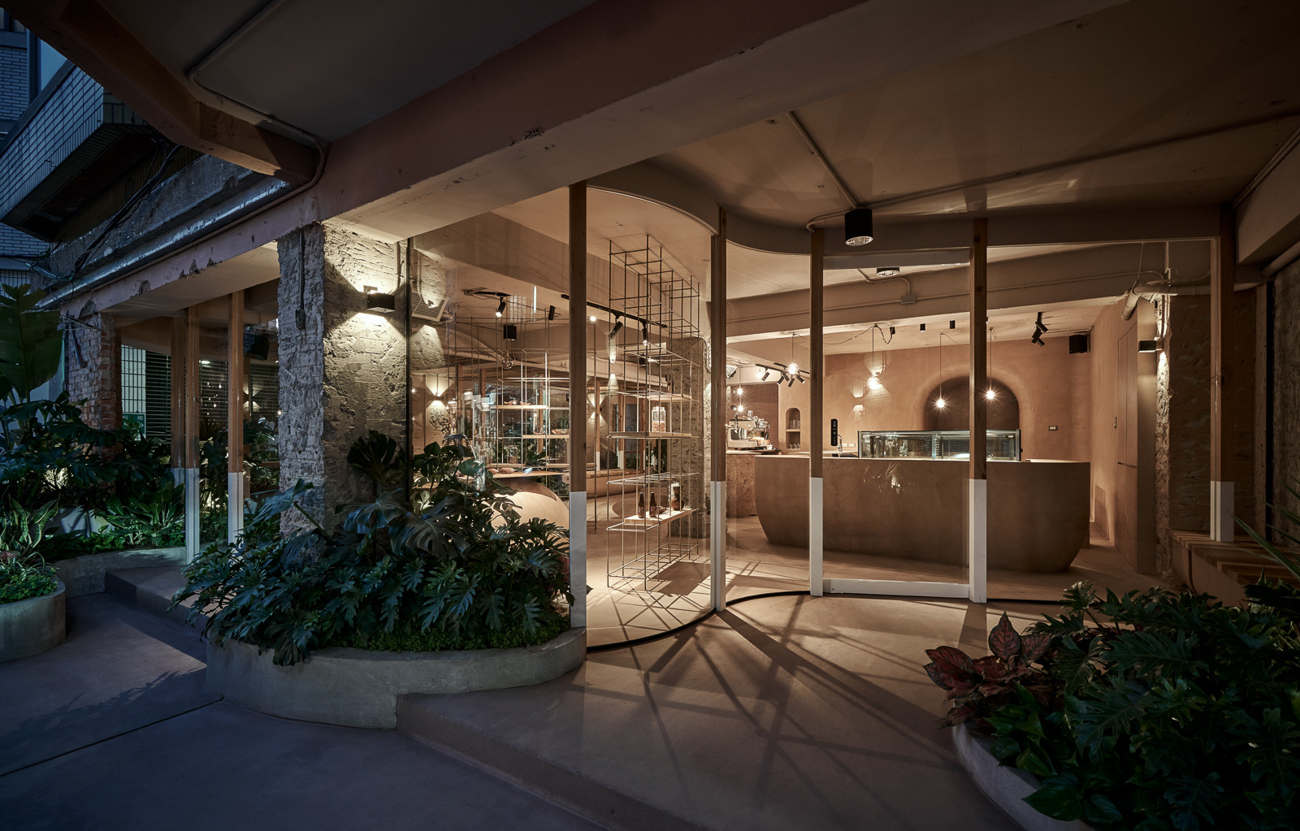 Premium surfaces that shine on their own with our microcement in Cincinnati
It does it all, and it does it very simply: a clean, fast installation that aims to improve surfaces. And improve them it does. In any space, indoors or outdoors, it brings out the maximum splendor for microcement rooms in Cincinnati that create unique spaces that you will find hard to believe and assimilate their charm.
In indoor and outdoor floors, the most absolute functionality
We are talking about safety, in every sense. First and foremost, because thanks to its anti-slip component, it is now easier than ever to tread safely. Anti-fall, anti-slip flooring - isn't that just magic? The absence of joints, in addition to creating uniform and stable surfaces, allows for much more effective cleaning. No more accumulation of dirt in the nooks and crannies, now cleaning is done in a single pass and without investing extra time. Floors with the ability to combine numerous textures, colors and styles. A modern and stylish solution that gives you only good news.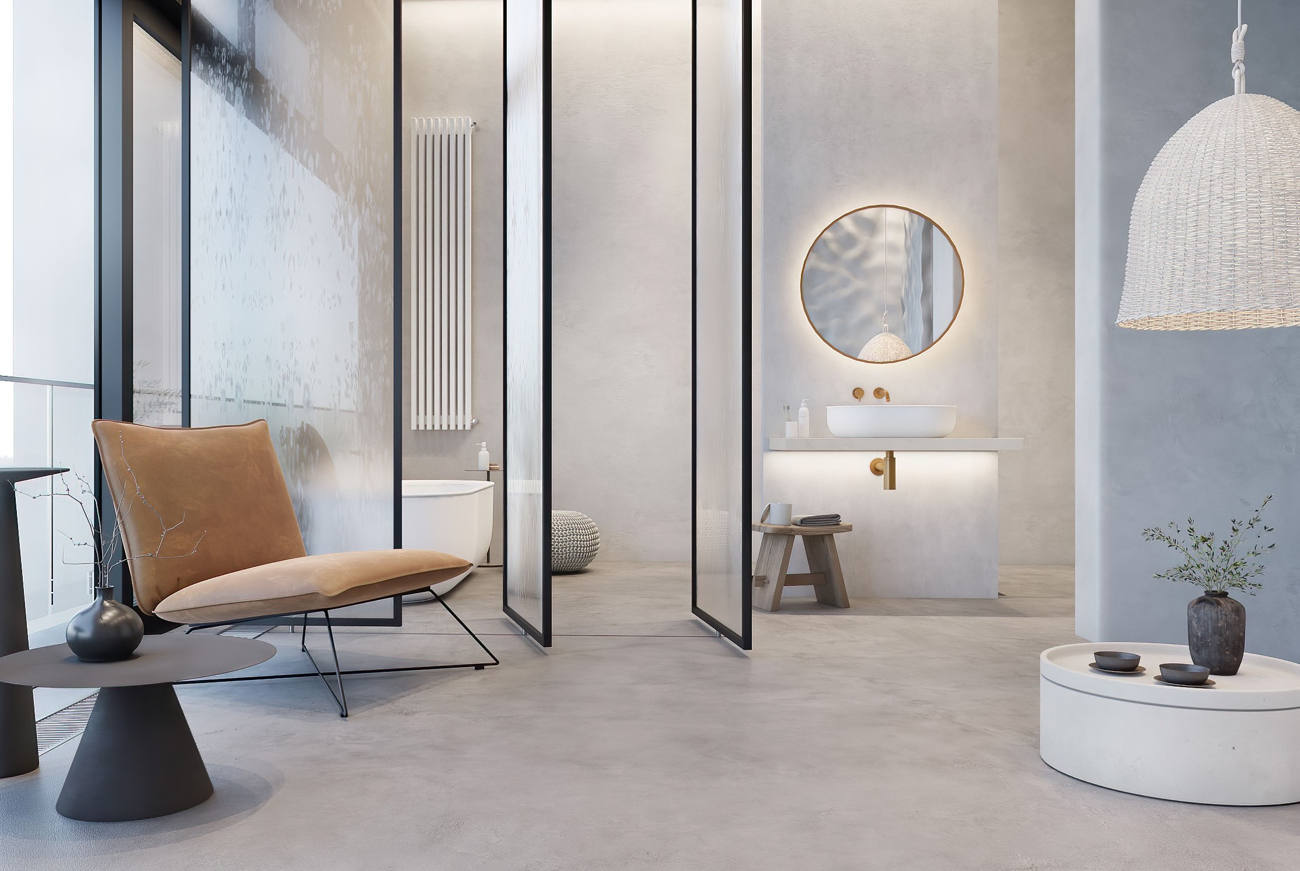 Indoor and outdoor walls, the creation of real canvases
Few things are more pleasing than the contemplation of surfaces that are true visual harmony. Those that blend into each other and whose textures are soft, delicate, silky and fine. Vertical surfaces like walls that take you directly to a sensory paradise. Protection, resistance and maintenance, with the maximum aesthetic component.
Bathrooms & Kitchens with microcement in Cincinnati improving in every way
Cared for, protected, excellent. That's how bathrooms and kitchens improve with our microcement in Cincinnati.
Cared for, because they're cleaner than ever and stay hygienic for much longer. Protected, because not even water can damage them, not even blows, abrasion or impacts. They resist everything and without the slightest effort. Excellent, basically because their properties really improve. Now shower trays are non-slip and waterproof, faucets remain splendid despite constant use and contact with water and countertops fight against any impact, scratch or abrasion. Intact despite sudden changes in temperature, wear and tear, and constant use. Keeping two of the most frequented and worn areas of any home, business or commercial premises spotless is only possible with our microcement. And you are closer than ever to achieve it.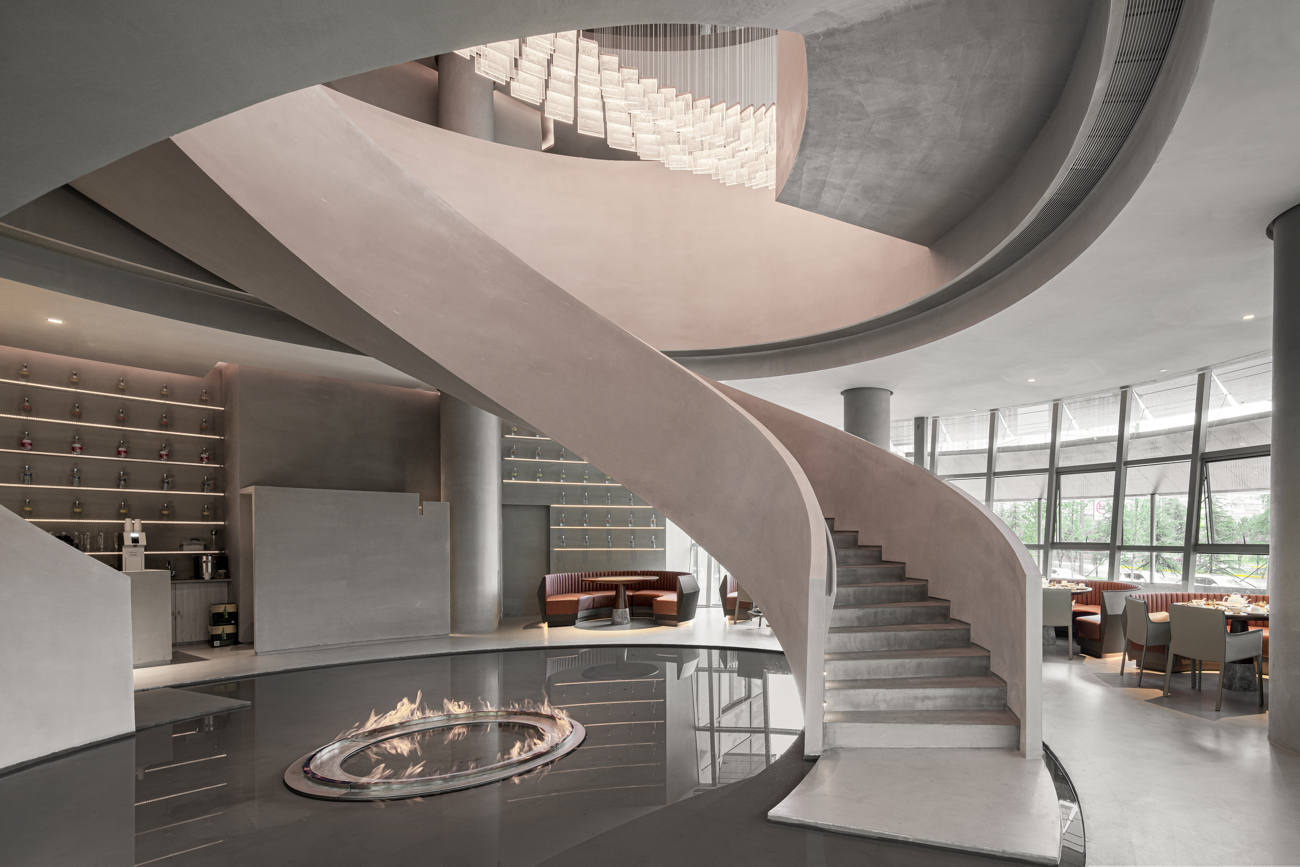 Grow with us by distributing our microcement in Cincinnati
With a worldwide presence, and now as your trusted microcement in Cincinnati company, why not join us as an official Topciment® distributor? Your role will be to market our materials, offering the best and guaranteeing results like no other. They will remember you for it, and they will come back to you.
Become a true expert in one of the most promising professions ahead. We have a lot to offer you, and we are sure you have a lot to offer us. Surround yourself with the best qualified experts and live with the peace of mind of knowing that your seamless decorative solutions are the best on the market. Without exception. We, for our part, will be sure to guide and advise you every step of the way. And support you.
We want you to grow with us and become part of the powerful worldwide distribution network we have built.
If you are interested in this exciting challenge, we will be happy to inform you.
Choose which of our microcement in Cincinnati products is right for you
A wide variety adapted to every need. Conversation of the same properties for all. Excellence in results, guaranteed. This is how we conceive our range of microcement in Cincinnati products.
Our products are completely state-of-the-art and ready to be applied on any surface and environment, but as we always like to go beyond, at Topciment® we have given each of them a main feature or function to ensure maximum excellence and customize each formulation to a very specific need.
Professionals choose us because we are adapted to them, to what they are looking for. And this can only be achieved with our method: constant work, commitment, innovation and passion. That's how our products are and that's how we want them to be perceived.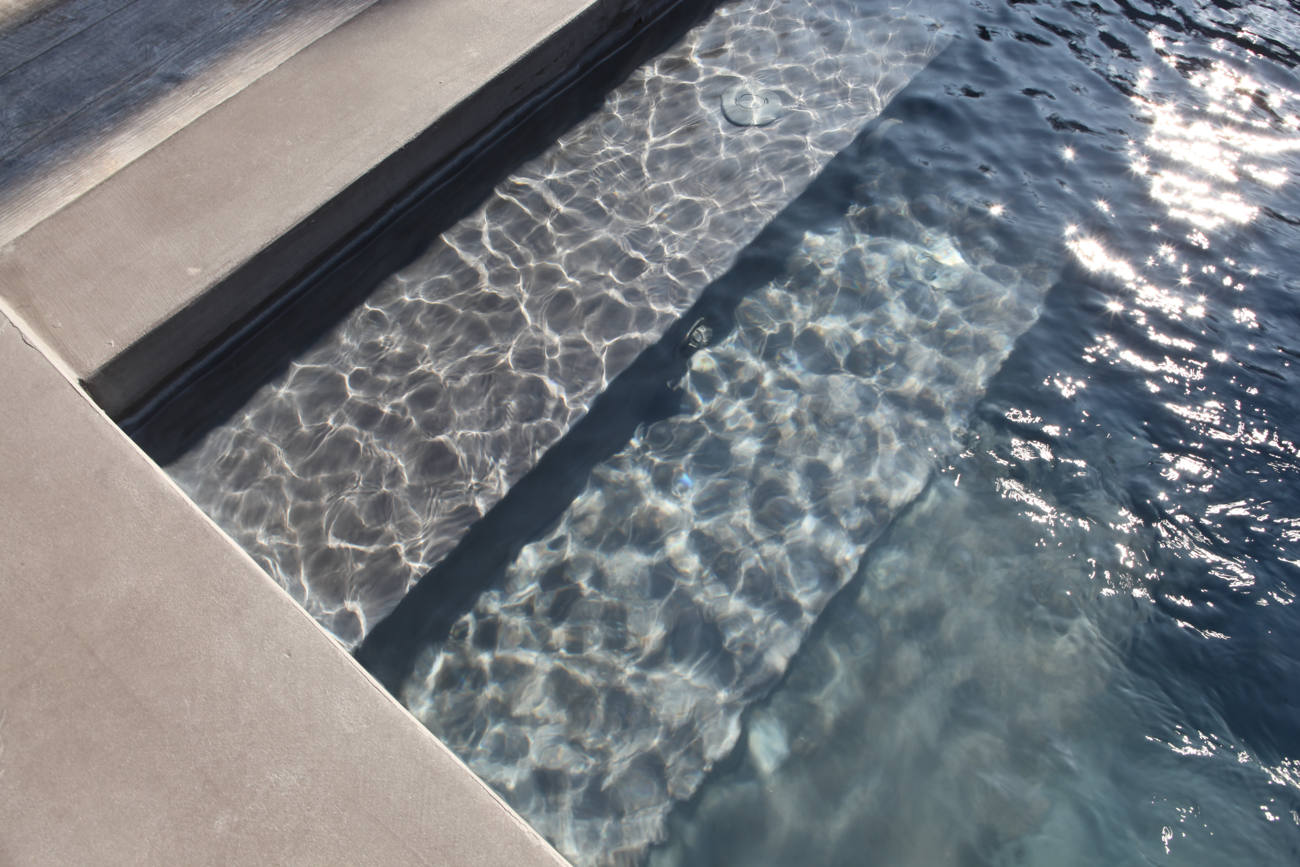 Microbase, preparing the support for success
As a preparation base, Microbase ensures total and complete adherence to the substrate. It holds, fixes and stabilizes the firmest surfaces and lasts for a long time.
As a finish for floors and walls, a rough touch thanks to its medium grain size, which perfectly evokes the rustic style of the rooms, enhancing their most natural side.
Microfino, finish for silky walls
Surprise yourself with how the walls acquire their own personality and the most pleasant texture ever thought of. A fine and silky touch that not only enhances an aesthetic value of great delicacy, but also keeps them protected and consistent. More than ever.
Microdeck, finish on busy pavements
This product enhances the anti-slip character mentioned above. A medium-thick texture to guarantee safety like no other on your indoor floors, such as shower trays. Firmness, support and a transformation for the creation of surfaces without interruption lines and which, thanks to their continuity, further enhance the decorative refinement of the spaces.
Microstone, the best choice for exteriors
For outdoor terraces, porches, ramps or stairs, our Microstone is the ultimate system. An even higher protection on the most punished surfaces by UV rays filtration, rains or any other weather inclemency. No discoloration, no alteration, no cracking or cracking despite the passage of people and vehicles. It guarantees that the outdoor projection of your favorite spaces is irresistible to everyone who sees it.
Efectto, ready-to-apply to optimize your work
An innovation as valid as any other for indoor and outdoor floors and walls. We are talking about a product with an incalculable richness of results, while helping the professional applicator to optimize work times thanks to its direct application on the substrate without formulating any type of mixture. It saves time and resources and makes projects as profitable as possible.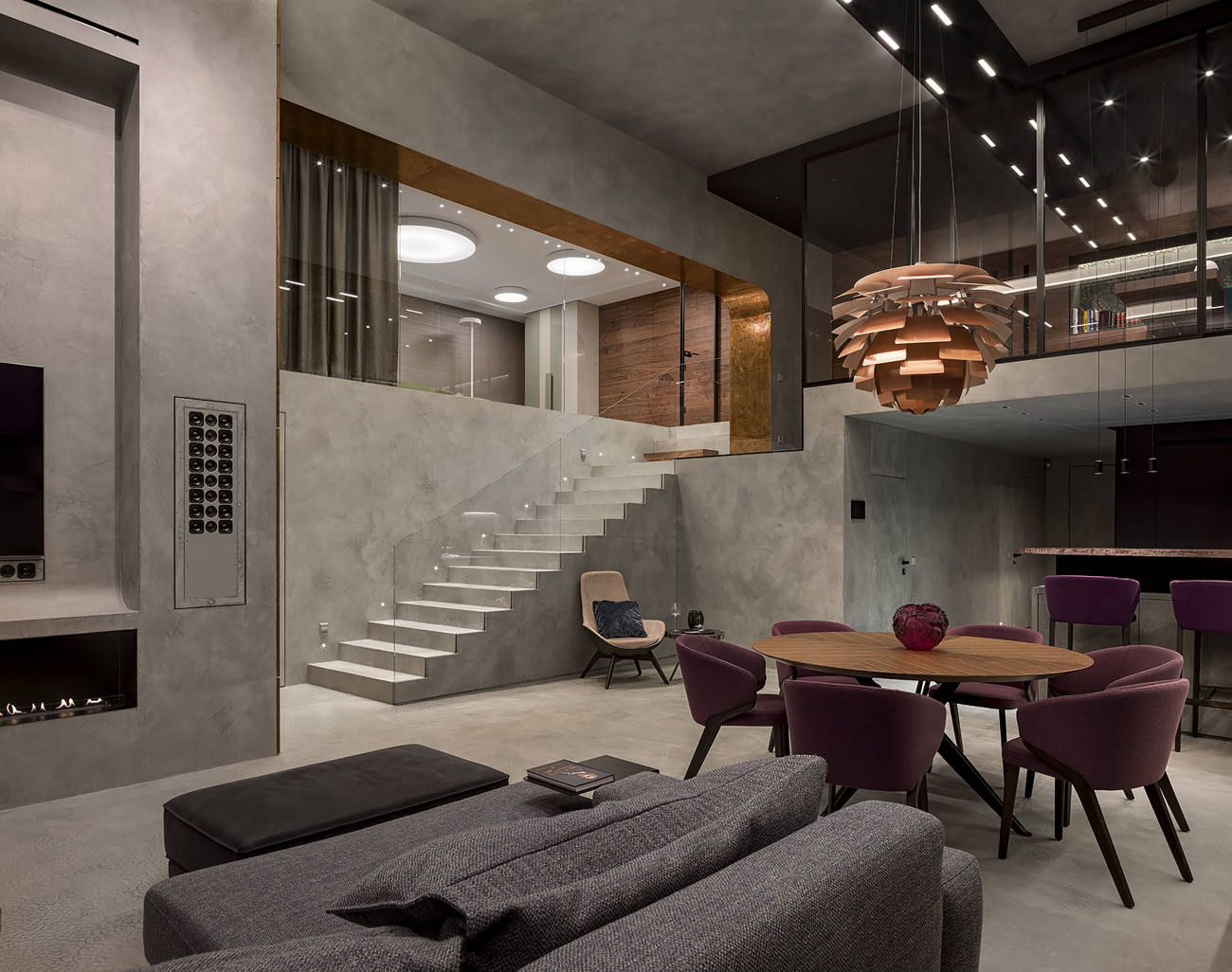 Atlanttic, for pools, spas & fountains
We have once again outdone ourselves with Atlanttic, the product for wet areas. A characteristic and enhanced impermeability to which is added its excellent resistance to immersion. Inside swimming pools, spas and fountains, for Caribbean waters that are transferred to your rooms or on edges and exteriors, to provide them with anti-slip properties. In any case, everything is much better. Everything is transformed into a parallel world of benefits, aesthetic and functional.
Industtrial, the collegue of commercial areas
The peculiarity of this microcement lies in its composition based on epoxy resin, an addition that gives it, even more if possible, a spectacular resistance. It is ideal for hotels, restaurants, common areas, parking lots, shopping malls or industrial buildings. In general, all those rooms in which a superior maintenance, hardness and robustness are required, as they are usually frequented by a large number of pedestrians, objects or vehicles.
Natture, the richness of tadelakt
The decorative trend of the moment. Tadelakt or stucco is the effect that perfectly evokes the most natural textures on interior walls. A potential hardness, combined with a decorative effect completely different from that offered by the rest of our products that respects the original texture of the microcement.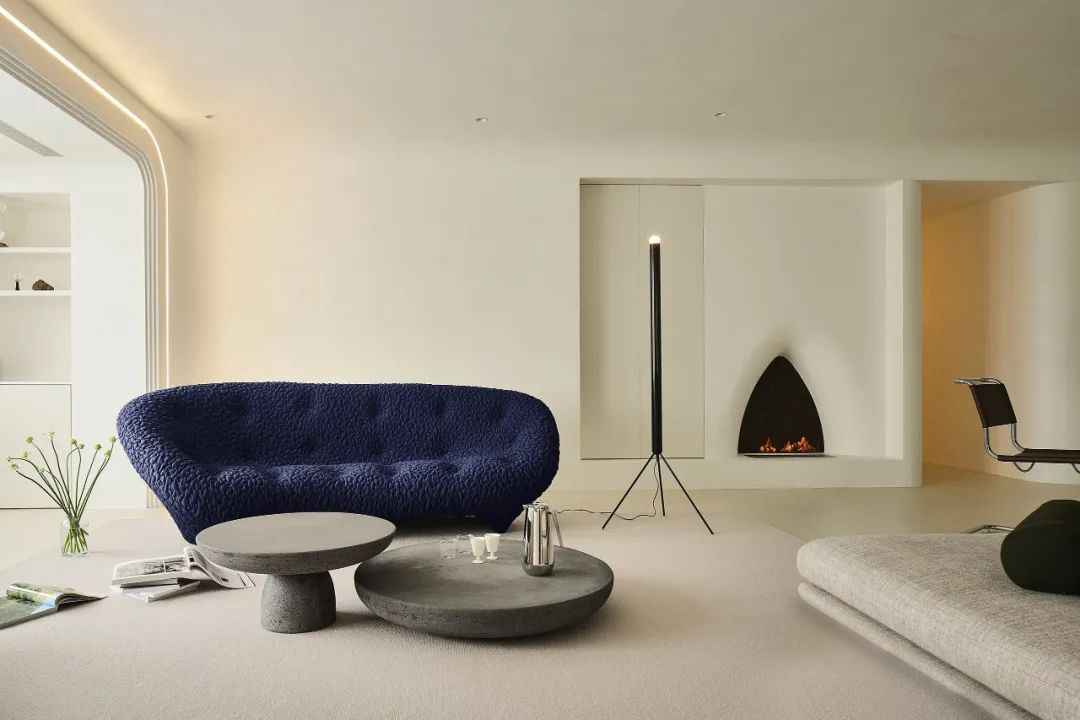 We are delighted to serve you
In all aspects. If you have ideas and you want to carry them out, you need a budget, you are interested in joining as an official distributor of microcement in Cincinnati or maybe you need more information, fill out our form and one of our technicians will contact you as soon as possible.