Microcement in Cleveland - Sublime results with polished concrete
We are Topciment®, a company specialized in the manufacture, design and sale of microcement with an experience of almost 20 years. Born in Valencia, our presence has grown to become an international organization. In our beginnings we started with a dream, which has been fulfilled over time, to carry out a coating of incomparable quality that ensures sublime results wherever it is applied. This is why we brought Cleveland our polished concrete, in order to provide industry experts with a revolutionary material in the decorative sector.
Our constant effort to continue progressing has led us to have today a wide network of distributors all over the world, allowing us to have an international presence in cities as important as Sydney, New York, Vancouver, London, Madrid, Paris, among many others.
It is undeniable the influence we have achieved in this last time, however, we know that to get here we could not have done it without you. It is thanks to all the people who decided to trust us and continue to do so today. This has made us one of the leading and best known microcement companies on the international scene.
Trust is earned with work well done and time, but also by ensuring guarantees of success from the beginning. Maintaining a long-term professional relationship is a great effort, but to be trusted for the first time is also really complicated, however, we have the feat of having one of the most distinguished and prestigious quality certificates, the ISO 9001:2015. A seal that few companies have and that allows us to stand out, guaranteeing success in every decorative project.
We have always tried not to impose limits to our professionalism in order to guarantee incredible finishes in any environment or area where our products are applied. Our workers are experts, highly qualified and experienced, who dedicate themselves body and soul to give the best of themselves every day. This has led to our microcement being in demand for various types of rooms. Regardless of the dimensions or the place, they have found in our coating the material that best suited to cover their surfaces. Hospitals, residences, factories, supermarkets, homes, offices, swimming pools, restaurants, terraces? A minimum example of all the environments in which our microcement can be installed.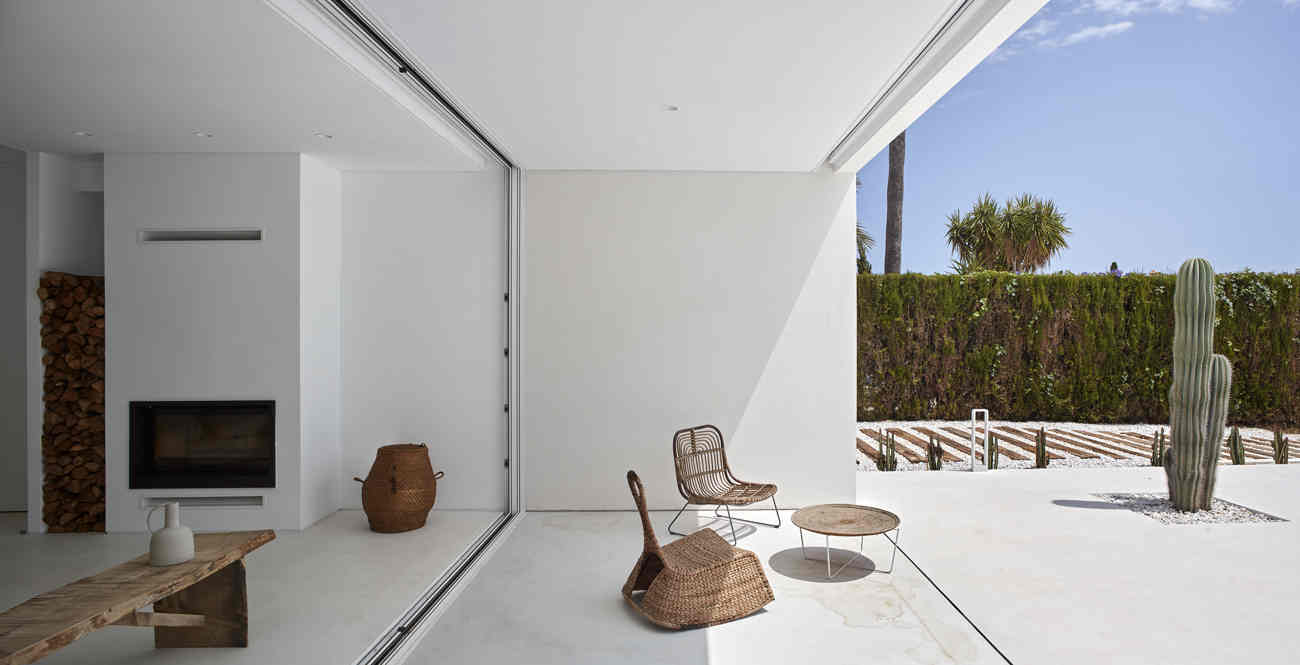 The covering demanded by the experts: microcement
Microcement is a coating that the vast majority will be familiar with and many others will have heard of it at some point. In order to clear all the doubts, here we have come to put the cards on the table and talk about this material. The microcement is a decorative coating that has gained great popularity in this last stage due to its incredible characteristics that have attracted the attention of the most professionals in the sector.
A material that manages to carry out decorative reforms in a simple and fast way, guaranteeing results of the highest decoration. Its low thickness of only 2-3 mm thick is one of its most valued properties, added to its amazing adhesion, characteristics that make it adapt directly to the original support no matter what it is: concrete, marble, ceramic, plasterboard, plaster, tiles, metal, brick, stone...
Thanks to these properties, the processes are really fast, since it does not generate debris and gives results in record time. With its minimum weight, it does not affect the structures where it is applied and can cover all kinds of surfaces: floors, stairs, ceilings, walls, furniture...
A product of great resistance and decorative quality, the symbiosis between functionality and aesthetics, with which to guarantee attractive and totally distinguished environments.
Our wide variety of microcement lines eliminates limits, which means that we have a microcement for every casuistry: outdoor areas, indoor areas, swimming pools, showers, industrial areas, etc. Their characteristics vary depending on the environment to be covered, always ensuring the highest quality results.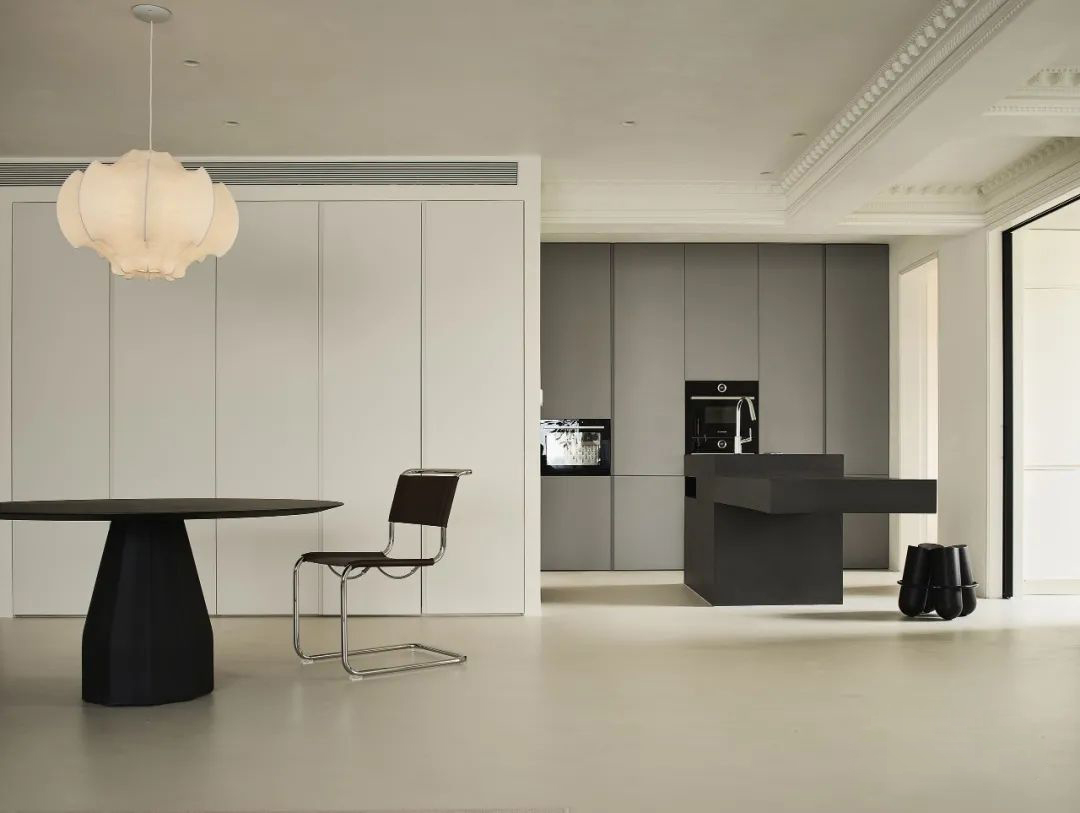 Masters of microcement in Cleveland: we strive for excellence
How do you become one of the most recognized microcement companies in the world? Some may believe that it is enough to offer a high performance product, however, this only consolidates one step in the process. Experience is essential to guarantee excellence in all aspects: products, services and human treatment. The highest standards must be met in order to fully satisfy the customer and obtain outstanding results.
Highly personalized technical service
In Topciment® we want you to feel accompanied throughout the process, it is something indispensable for us, for this reason, we remind you that we offer a fully personalized advice service from the hand of our highly qualified team of experts, which will assist you and resolve all relevant doubts, as well as provide you with advice or suggestions tailored to your case.
Distinguished ISO 9001 quality seal of approval
It is an honor for us to be able to share with you one of the most distinguished recognitions that our products and services have received, the ISO 9001:2015 quality certificate, an exclusive seal that is the result of work and discipline that enhances our value as a coating company in the manufacture, sale and designs of microcement.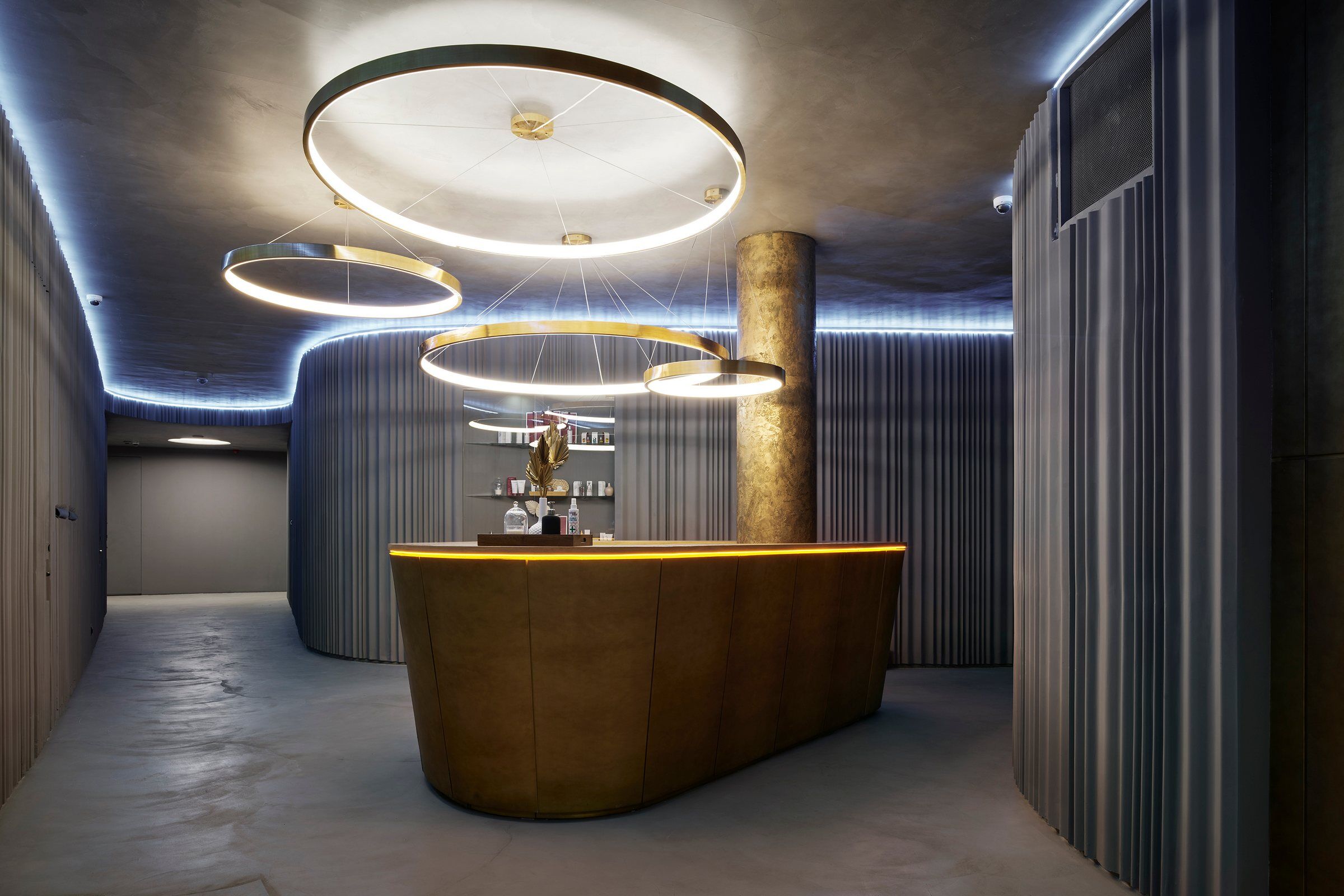 Merit as an Innovative SME
To achieve the maximum satisfaction of all our customers is from the beginning one of our fundamental objectives, for this, we bet on a strong investment in R+D+I, with the mission to achieve a product and service of extreme quality. Our efforts have been recognized by the Innovative SME seal, a title that rewards our professional and business trajectory, which empowers us to continue advancing along this path in favor of continuous progress and evolution.
Microcement: your safe bet
What, you thought you already knew everything about microcement? Far from it, it has only just begun. Its popularity is not a matter of chance or luck, this is given by the recognition of experts of its great benefits it brings as a decorative coating, which is making more and more people take it into account. So, here we will show you some of its most valued advantages in the sector:
Excellent workability
Microcement is a material with an amazing adherent quality, a property that allows the professional to work with greater simplicity and freedom, allowing the material to be applied directly on the original support, which saves a great deal of time.
Safer non-slip surfaces
For a product to be truly top-notch, it must guarantee maximum safety wherever it is used. For this reason, we have developed a microcement that prevents slipping as much as possible, preventing any type of incident in areas where the consequences can be fatal, such as: industrial areas, hospitals, nurseries, swimming pools, kitchens, residences, bathrooms, etc.
Water resistant
In a place like Cleveland with a high environmental humidity derived from the Mediterranean climate, it is essential to have a decorative coating such as our microcement, which guarantees the best resistance against humidity. This product innately resists perfectly in humid environments. This property can be enhanced by the use of sealants or varnishes, making surfaces almost impermeable.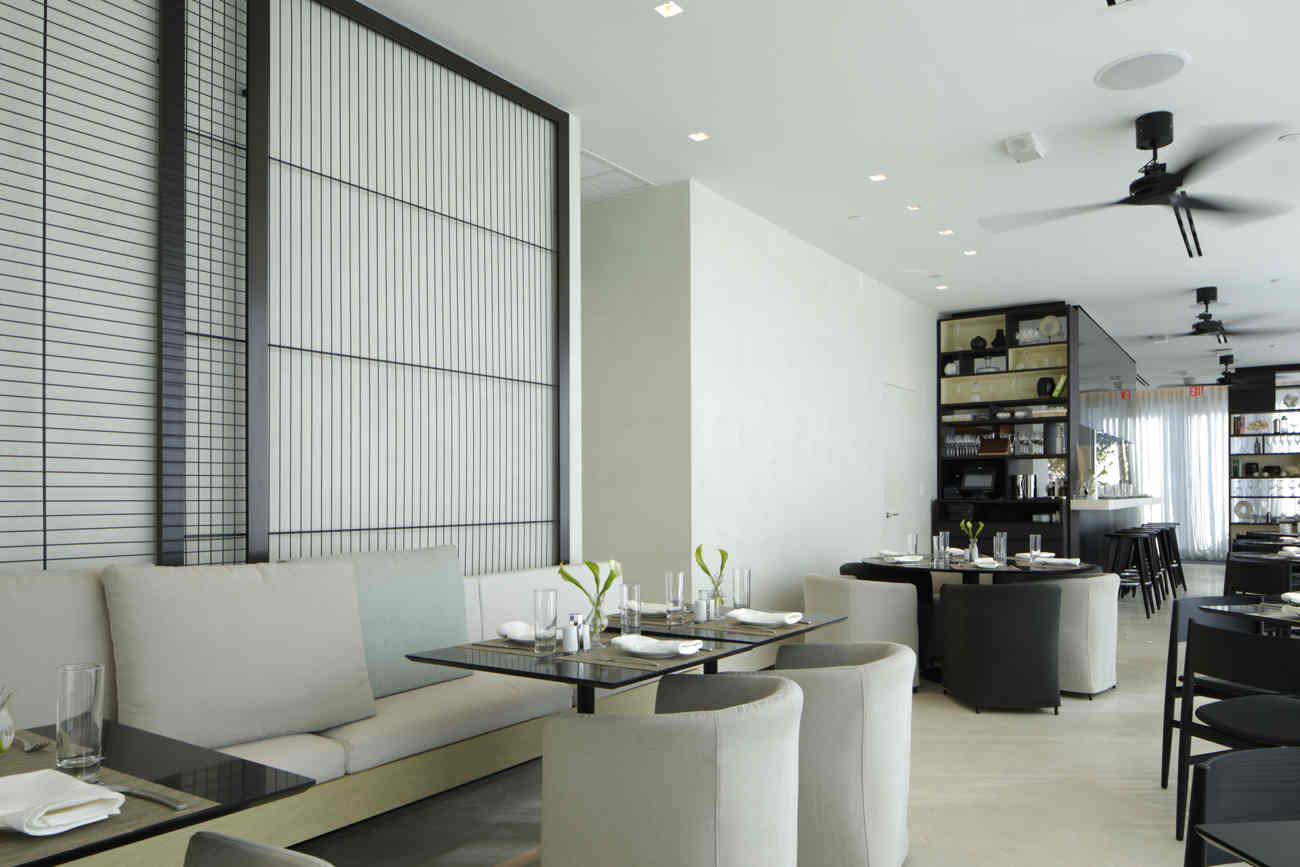 Long-term durability
Of course, it will never fall short in terms of resistance, since, apart from its great impermeability, this material is also resistant to UV rays, abrasion, wear and tear due to pedestrian traffic, temperature changes, knocks, scratches and scuffs. It has fantastic mechanical and chemical resistance, thus guaranteeing its great durability.
Unique finishes
In order to achieve maximum customer satisfaction, we have developed a large number of microcement lines that allow us to achieve highly personalized finishes tailored to each customer's wishes. Colors, designs, textures, finishes? A whole series of aesthetic properties totally at the customer's choice.
Joints no, continuous surfaces yes
Considered as one of its star properties and best valued, the continuous surfaces without joints. Microcement stands out for offering infinite finishes free of grooves, generating environments of great elegance and beauty. In addition to this, it offers greater hygiene, avoiding the accumulation of dust and easier cleaning.
The art of teaching: we offer courses in microcement
One of our defining services that makes us stand out from the rest of the companies dedicated to the coating, are our recognized courses for microcement professionals.
We have teachers with long experience working with microcement and other decoration and construction products, who are specialists in the field and will know how to transmit you all the necessary knowledge to encourage your safe development.
The courses are aimed at all levels of learning, from those who have just started and are looking to learn from scratch, to the most experienced who want to polish their techniques and learn new ones.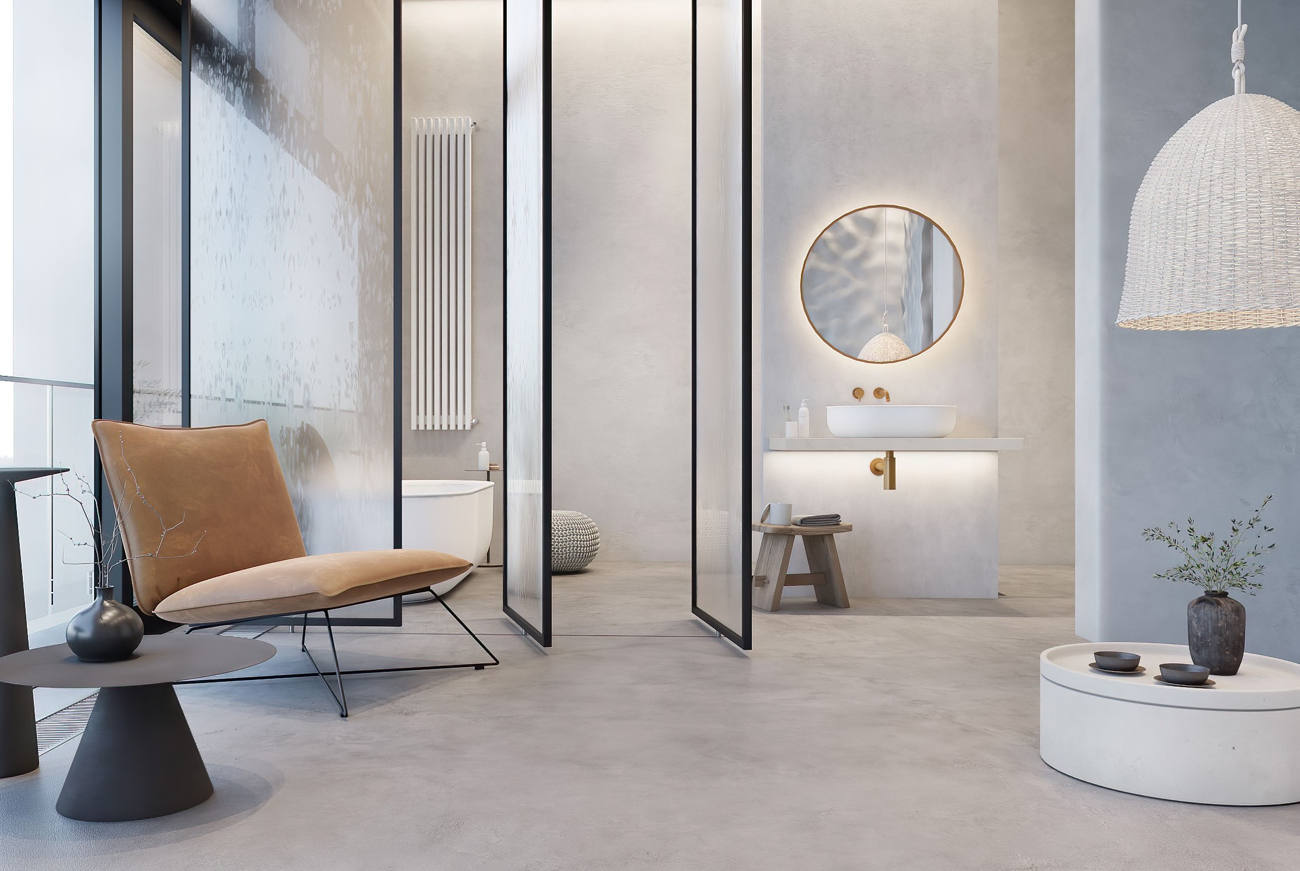 We sell a microcement in Cleveland for every situation
We follow a path in which we have improved day by day, learning from our mistakes, in order to put all our experience at the disposal of professionals. Our goal? The simple and straightforward goal of achieving excellence in every decorative project.
We offer a vast and varied range of microcement in Cleveland, so that you can always count on a specialized product that allows the expert to cover all your needs and carry out a high quality job. Coatings of infinite durability, that remain in perfect condition over time, versatile and of minimum thickness and weight.
Microbase
Our most traditional line of microcement, Microbase, is cement-based and available in both single-component (Evoluttion) and two-component (Sttandard ) versions. This coating should be applied in the early stages of installation, since its role is that of a preparatory microcement that provides the surface with improved strength and stability.
In recent years, its use has also been extended as a finishing microcement, as experts have found in it a product with which to generate spaces with a rustic effect and greater texture. Microcement is available in the following grain sizes: L, XL and XXL.
Microfino
Microfino, the microcement of fine grain finish specialized in the application on walls and non-trafficable surfaces giving them a sophisticated style. This line of microcement is available in monocomponent (Evoluttion) and bicomponent (Sttandard). It has great resistance, both mechanical and chemical, which has led experts to consider it also for the coating of walkable surfaces. Product available in grain sizes XS, S and M.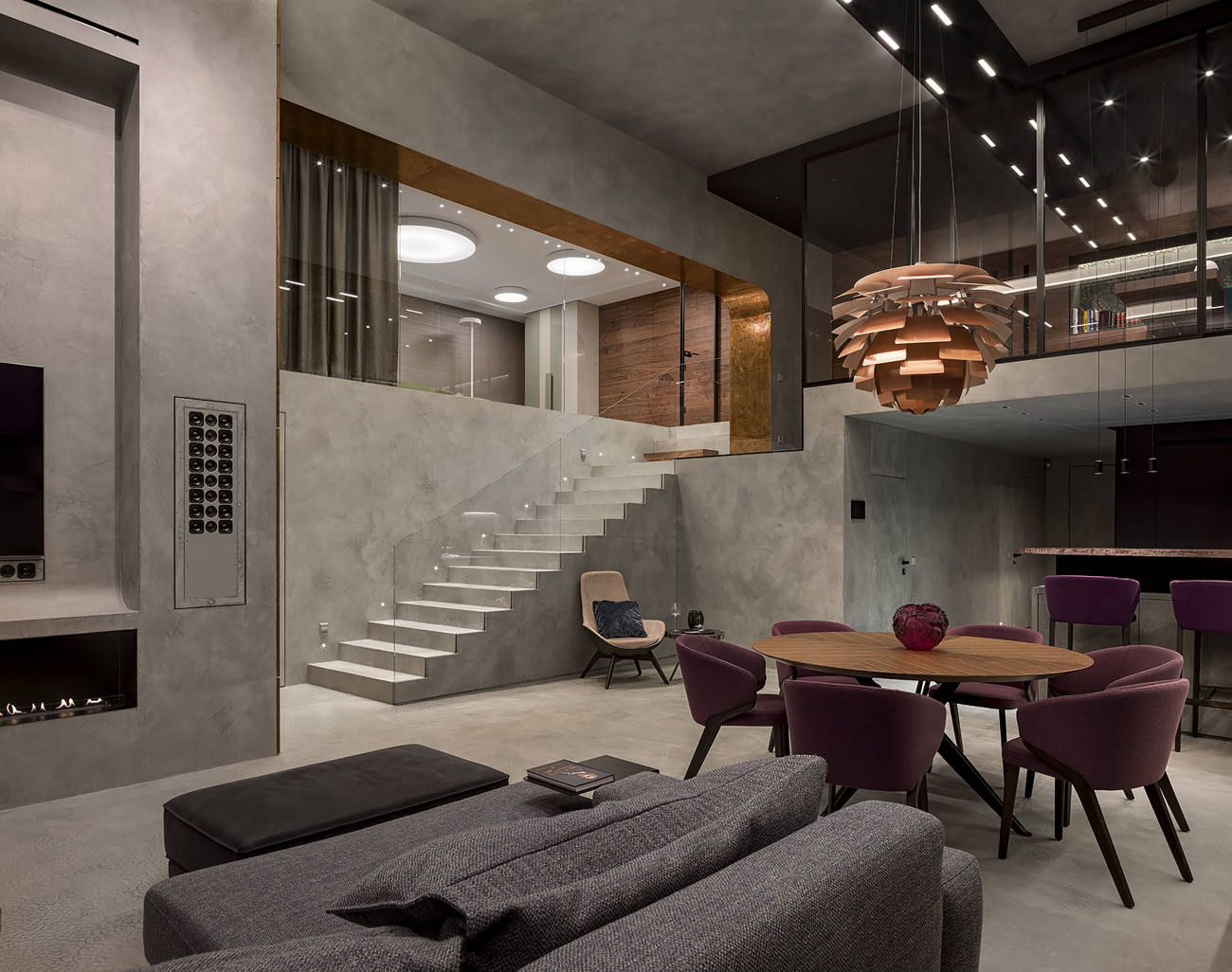 Microdeck
Our other finishing microcement alternative, but specialized, in this case, in its use for walkable surfaces. A coarser-grained coating available in single-component (Evoluttion) and two-component (Sttandard ). It stands out from the rest of the coatings for generating surfaces of great hardness with resistance to abrasion, traffic and with an anti-slip finish, properties that make it the most suitable microcement to apply on floors. Available in granulometries M and L.
Microstone
Microcement for professionals who want to cover an outdoor area, such as terraces or gardens. This interesting decorative coating offers peculiar characteristics that make it the ideal material for exteriors. It guarantees fantastic properties of resistance to abrasion and slipping and, in addition, one of the most striking things is its appearance, similar to that of a natural rock, which allows it to blend in perfectly with the environment. Get this product in L and XL granulometries.
Atlanttic Aquaciment®.
With Atlanttic Aquaciment® the professional finds a distinguished product that will allow him to create modern environments in areas with high environmental humidity or in contact with water such as swimming pools, saunas, bathrooms, showers, etc. This material is characterized by its non-slip and waterproof nature, qualities that are enhanced when in contact with water, thanks to its innovative formula. Find it available in XL and XXL granulometries.
Industtrial
With Industtrial, indoor surfaces will become more resistant to traffic and abrasion, thanks to its formula made of epoxy resin and aggregates. Specialized for use in industrial areas or laboratories, thanks to its resistance to traffic and abrasion and its mechanical and chemical resistance, which allows it to withstand heavy loads and different substances.
A product with a varied aesthetic, available in 16 different colors and 4 granulometries: Industtrial XL, Industtrial Base, Industtrial Medium and Industtrial Fine.
Efectto Quartz
Efectto Quartz, a ready-to-use microcement line, free of cements that can cause shrinkage or cracks in the substrate, and with greater workability to guarantee the professional faster and simpler processes, generating environments of high decorative value. Thanks to its easy installation, it is the ideal product for cladding houses already inhabited.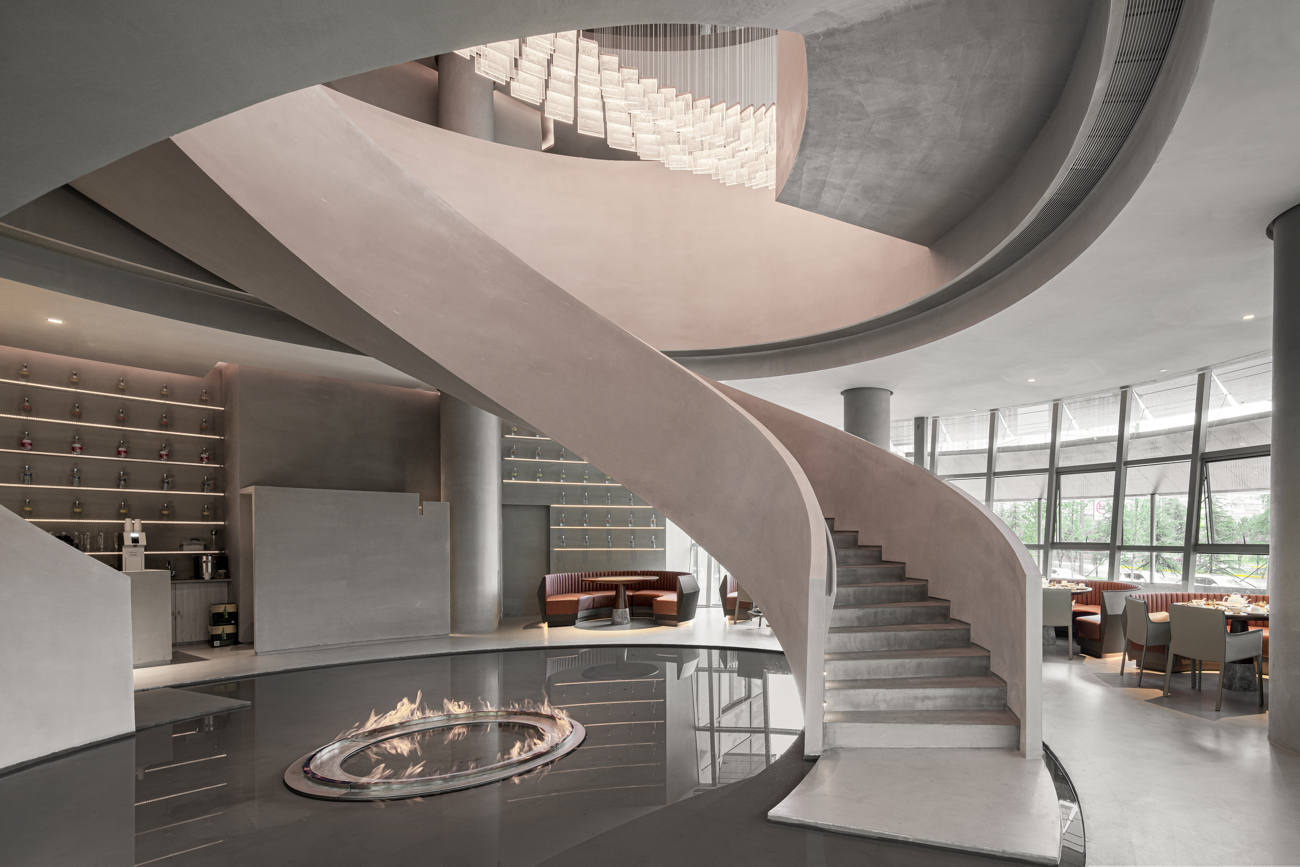 Natture
Natture is our innovative line of lime-based microcement, with which to achieve surfaces with a characteristic finish aesthetically similar to tadelakt or fair-faced concrete.
This product offers great properties of mechanical and chemical resistance, generating suggestive environments and highly decorative environments. Coating available in grain sizes: S, M, L and XL.
We create tailor-made answers with our extensive product catalog
With the application of our decorative coatings we seek to guarantee the absolute personalization of each project. In this way, we manage to elevate to a higher level those spaces where we integrate our microcement in both floors and walls.
One of our priorities is to adapt to the preferences and tastes of the client through innovative decorative solutions. To achieve this, we use first class products that give rise to a wide range of applications and decorative finishes.
At Topciment® we specialize in microcement in Cleveland, but our product range is much broader in order to keep up with and respond to the demands of the industry.
Pure Mettal and Classic Mettal
The decorative trend is now towards metallic finishes, which in recent years have become a trend in interior decoration. For our part, we like to respond to this movement by offering one of our most exclusive products, the Mettal range. On the one hand, we present Pure Mettal, a two-component coating (powdered metal particles + organic hybrid resin). The other material is the ready-to-use paint Classic Mettal, for metallic effect surfaces.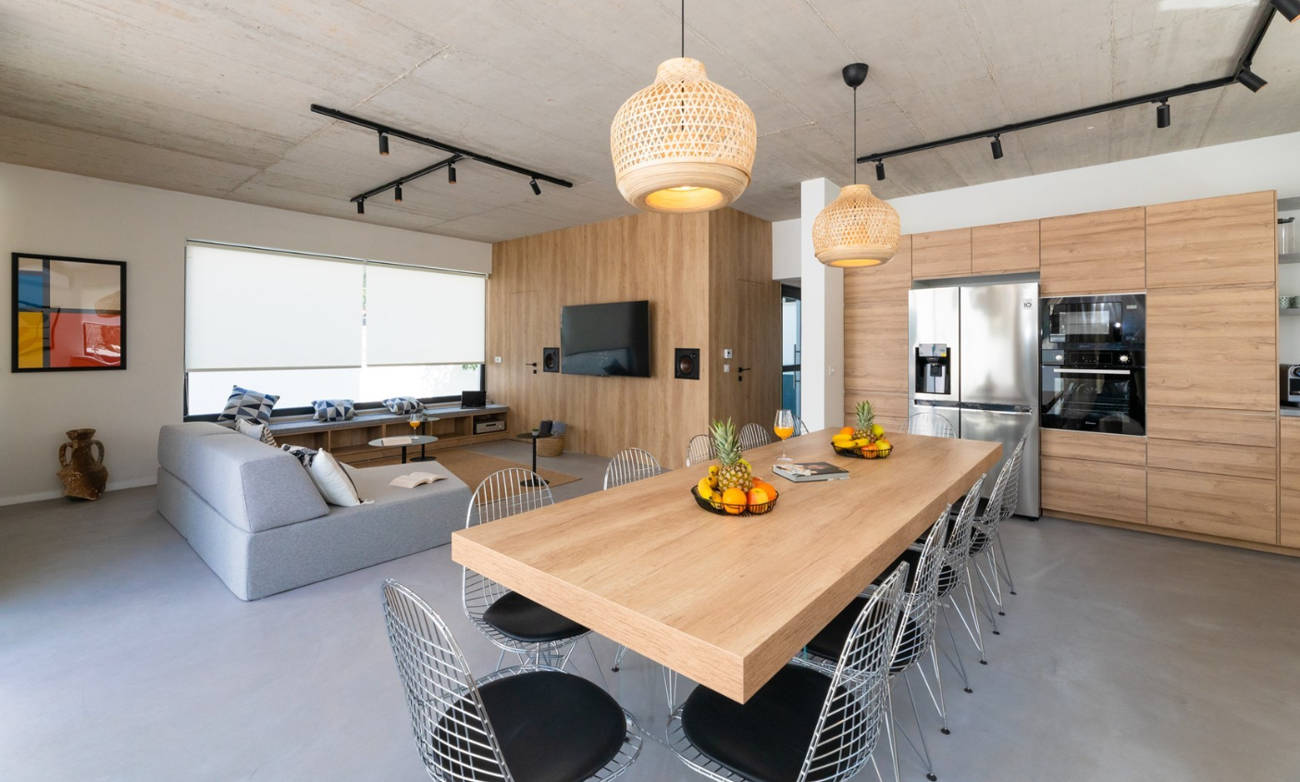 Rust effect finishes with Mettal Activator
One of the trends that, despite having emerged several years ago, never goes out of fashion is the vintage style. It continues to be one of the decorative references par excellence and now, with Mettal Activator, we can access to provide our rooms with this unique and modern style. This product is a rust accelerator that transforms metallic paints into paints with an oxidized finish.
Emottion, the paint for tiles without primer
Emottion is the name of our exclusive and distinguished line of tile paints. This decorative material offers excellent and effective solutions for the renovation of old tiles in kitchens and bathrooms. It does not require priming and dries extra fast. It also offers incredible resistance to running water, stains, scratches and sunlight.
Metallic glazes, Elitte
Get highly decorative results with our line of metallic glazes, Elitte, which offers metallic and glitter effect finishes. The results will not leave you indifferent.
Printed concrete, the top-of-the-range coating
In our quest to improve and reinvent ourselves, we have to update our coatings catalog to offer more detailed solutions. That is why we have integrated a whole line of products related to printed concrete. We manufacture exterior-stable pigments, molds, decorative and repair mortars, varnishes, release agents and much more.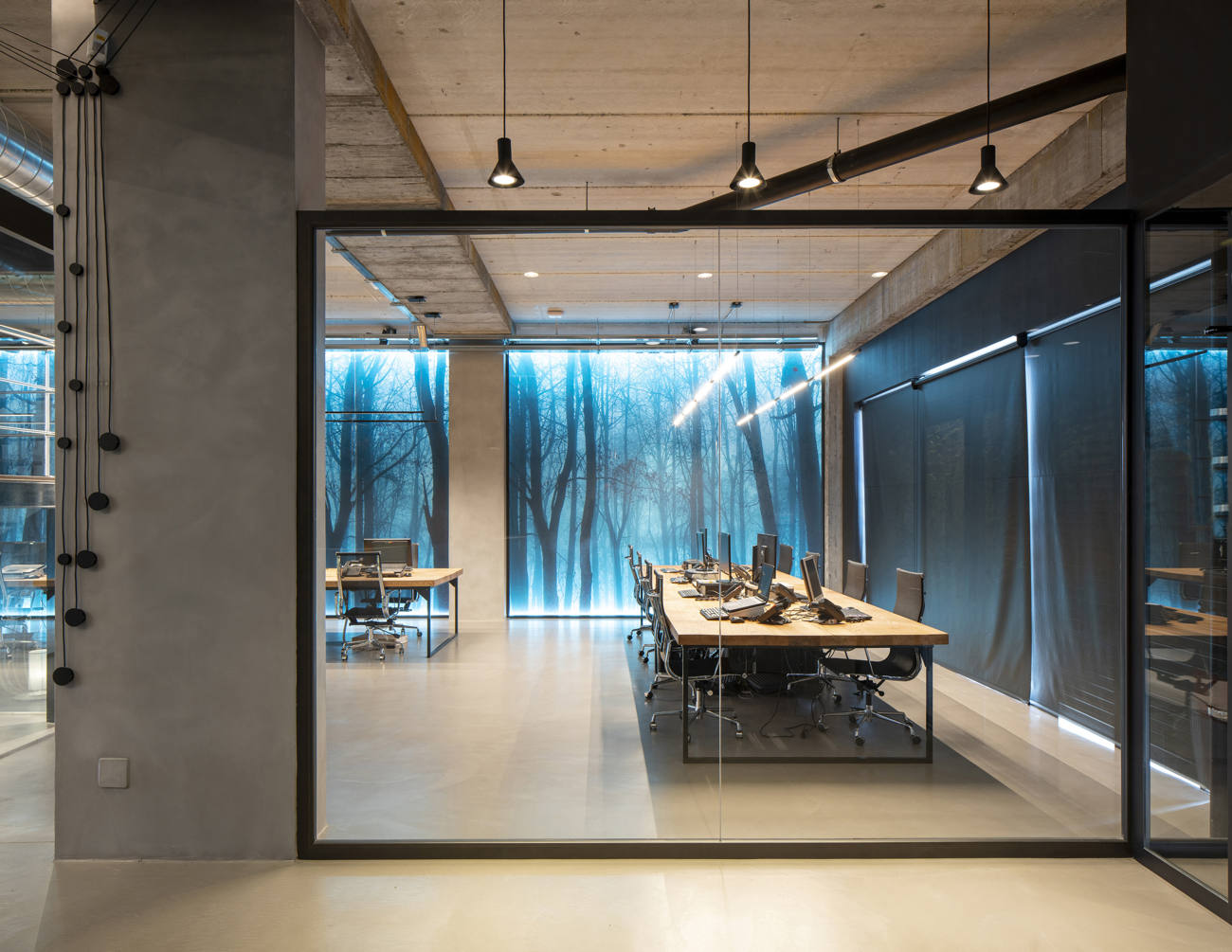 Join the change! Microcement in Cleveland evolves with us
You know those times when you think back to a past event and think: why didn't I do that? Now is the time not to make the same mistake and take the opportunity to join one of the most internationally renowned microcement companies.
We are experienced specialists in decorative coatings who aim to raise the bar for microcement in Cleveland in order to deliver higher quality renovations.
Learn more about the advantages of working with us by becoming a Topciment® distributor. To do so, fill out the form below and one of our professionals will provide you with all the pertinent information regarding requirements and benefits.
Know the variables that affect a microcement project
There are countless elements to assess when determining the cost of a microcement renovation in Cleveland, as each project is unique. The complexity of the application, the square footage of the surface, the condition of the substrate if it needs to be repaired before applying the microcement, as well as the number of applicators that will be needed. These are just some of the elements that influence the cost, which should be taken into account.
Although we manufacture high-end decorative coatings, we guarantee that at Topciment® our rates are competitive. We study to the smallest detail your case and offer you an estimate for your microcement renovation in Cleveland completely without obligation.
Fill out the form below to have our experts contact you and tell us more about your decorative project and your goals.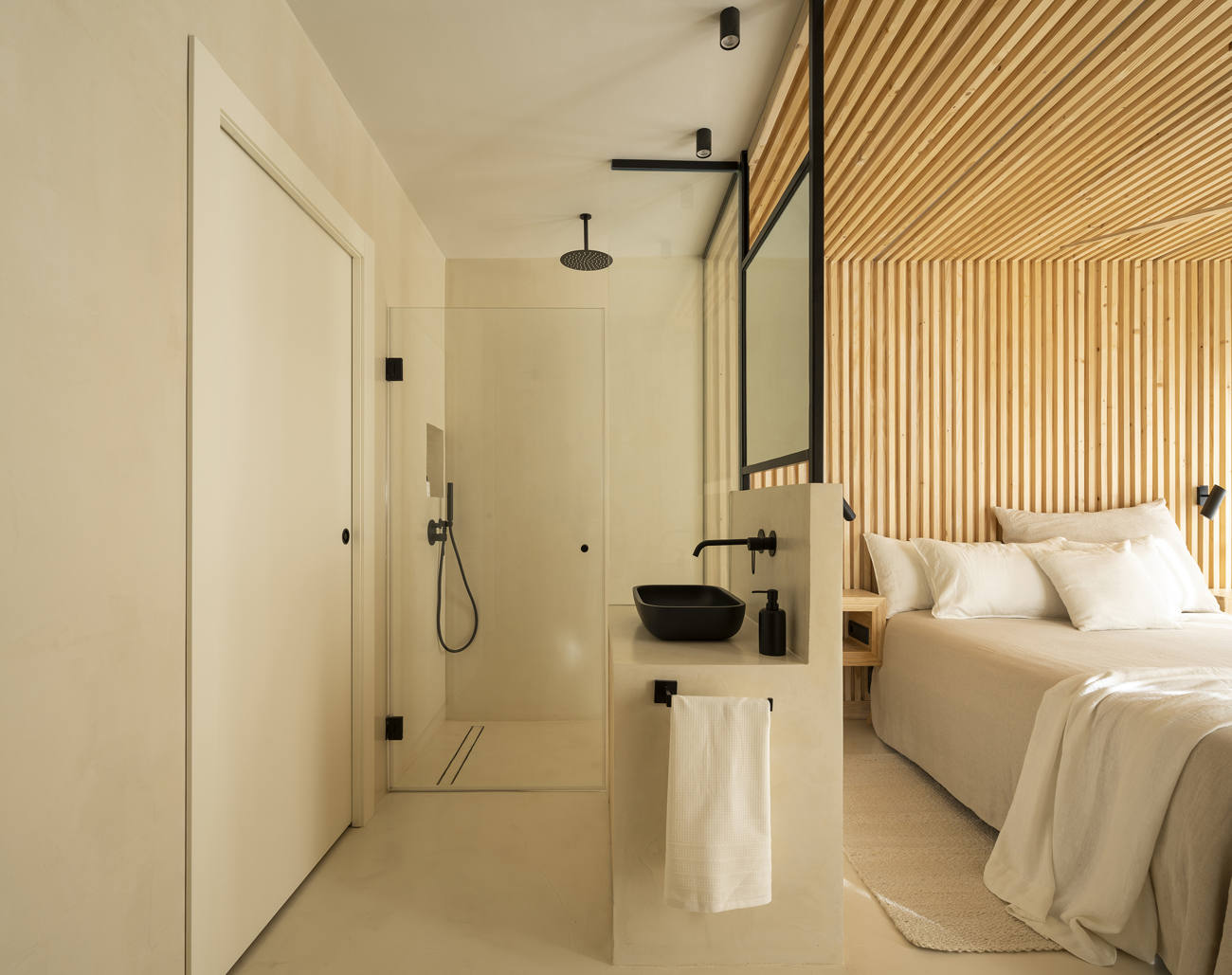 What are you looking for? We help you
Do not let more time pass and let's get down to work with your decorative project. You will have a company dedicated body and soul to achieve excellence in the results, maintaining continuous contact with you in order to ensure the finishes you have always wanted.
Fill in the form so that our professionals can contact you via email or telephone and inform you of everything you need.