Microcement in Detroit - Decorative concrete for design flooring
If we consider ourselves masters, it is because we are. And we say it proudly. Our inclusion in the wonderful world of microcement is not a thing of yesterday. Almost twenty years of dedicating ourselves to the same thing is a very valid (and valuable) time to have created a solid foundation on which we can base ourselves to say so.
In 2005 we embarked on the journey with humility and commitment, but also with a lot of enthusiasm. And although many years have passed, all these values are still very present in our day to day. Because at Topciment®, if there is something we want to maintain over time and be recognized for, it is the valuable philosophy that we have managed to create, that identifies us, that positions us. From the beginning, we have manufactured our own materials in Valencia (Spain), which to this day remains our headquarters, because we believe that there is nothing so beautiful in the professional world than not forgetting who you are, where you come from. And we want to remain rooted to our land, to our roots. Valencia saw us take off all over the world and today, we can say with a loud voice that we have expanded to a large number of countries and that, moreover, this list is growing every day. China, Japan, Germany, Australia, Mexico and Canada, among many others, are part of a powerful marketing network that continues to grow.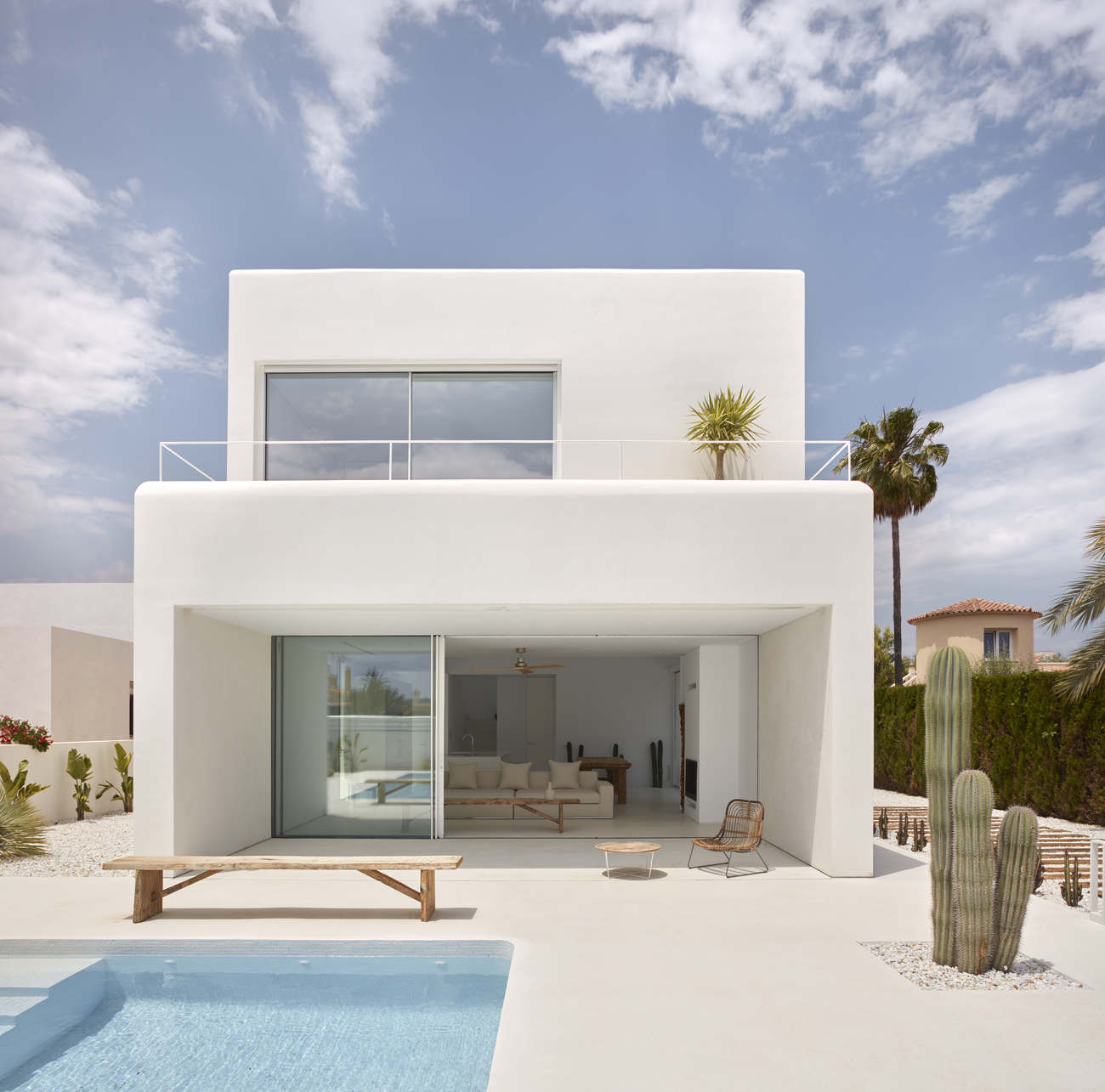 And if this is so, it is because we are giving the right answers to all those who are looking for a decorative solution in their reforms. Our materials are adapted to the most absolute vanguard. Our main objective is to be in constant innovation, adaptation and updating. The systems we offer are nothing more than a true reflection of what professionals or individuals are looking for, of the projects they have in mind, of the changes and trends. We are always adapting to the smallest detail so that our products do not lag behind. So that, on the contrary, they continue to position themselves as the most innovative, as the best in coatings. This is endorsed by our ISO 9001:2005 quality certificate, which recognizes precisely the nature of our materials, as well as the PYME INNOVADORA seal, which identifies us as a company committed to investing in innovation. These two fundamental titles are the result of our constant work, our expert training and our commitment to our customers.
We aim to be your reference company for microcement in Detroit. We want you to choose us because we are sure that our results are unrivaled. We want to guide you, advise you and help you in the renovation and transformation of your spaces. You, who are a professional and are looking for the best materials for your projects or you, who are an individual and are looking for inspiration and information. We have the solution you are looking for, the one that best suits your needs and requirements. Let us be your trustworthy company and achieve the absolute success of your ideas in a guaranteed way.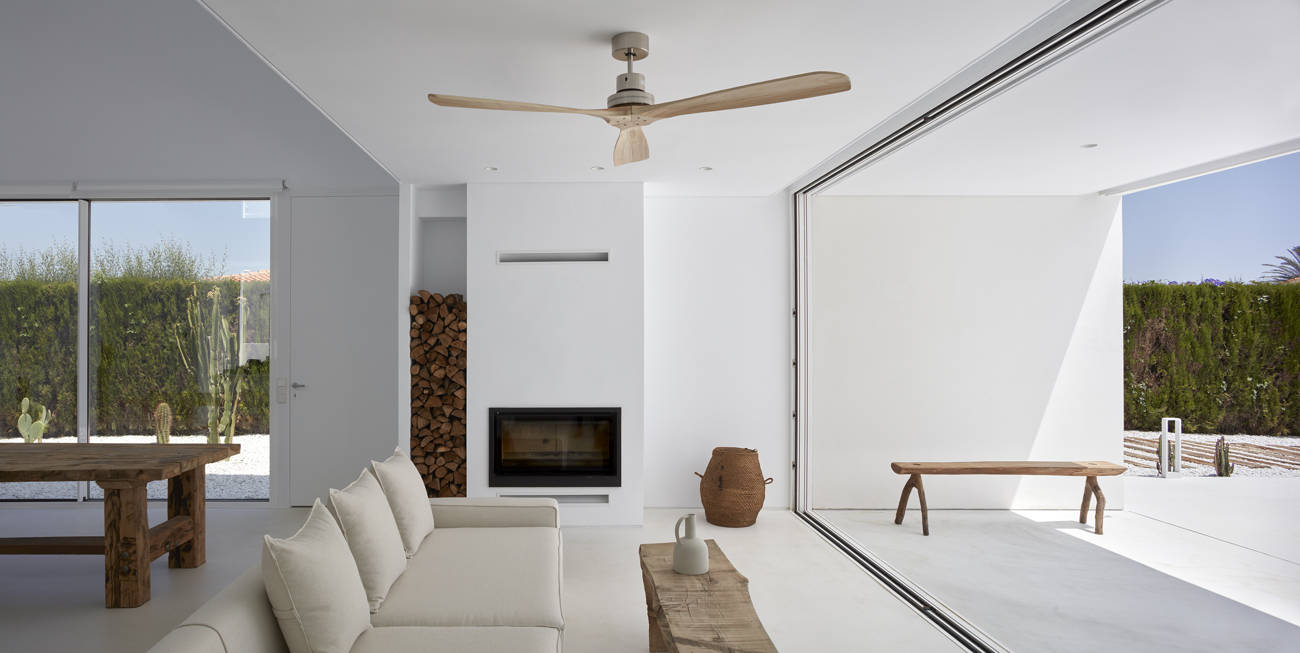 About our microcement in Detroit: A noble material with much to offer you
Imagine being able to combine maximum protection, resistance and maintenance of your surfaces, while giving them a decorative character like no other. Our microcement in Detroit mixes all the goodness of a purely industrial material with the most stylish, exclusive and exquisite finishes, effects and textures on the market. A union like you've never seen before: all the strength of cement with design results. And on top of that, customizable, because if this material is characterized by anything, it is for being the main protagonist in the decorative field. Its wide range of possibilities in terms of textures, colors and effects makes it a decoration in its own right. It pursues and achieves any style, combining to perfection with every connotation, harmony or element, creating spaces that speak for themselves, that have their own personality. And this, besides being fulfilled to perfection, derives in the functionality of the most needed spaces: strength, resistance, hardness and robustness against impacts, water filtrations and sudden temperature changes. Can you imagine that beauty could be preserved over time without being merely altered?
So strong it won't crack or fissure
An industrial character that does not deteriorate in the event of falls, blows or impacts. A material so strong that it prevents the appearance of cracks or fissures, creating smooth, continuous surfaces that are difficult to alter. The perfect choice for heavily trafficked surfaces that remain as the first day without exception.
Waterproofing that prevents water seepage
A waterproof property that prevents the filtration of water or any type of liquid, achieving the non-existence of stains caused by humidity or any other type of damage caused by this factor. Long lasting protection and the peace of mind to ensure a dazzling appearance.
Non-slip for firm surfaces
For the safest and most exclusive pavements, as its medium-thick granulation allows the creation of textures that reduce slips and falls, making any surface, whether in homes, industrial buildings or work spaces, much more stable.
Intact in any weather conditions
Rain, snow, thunder or sunshine. Water will not seep through and UV rays will not discolor it. Fixed and durable protection regardless of those areas where, especially outdoors, other materials could be affected. Apply it wherever you want, it will be just as good.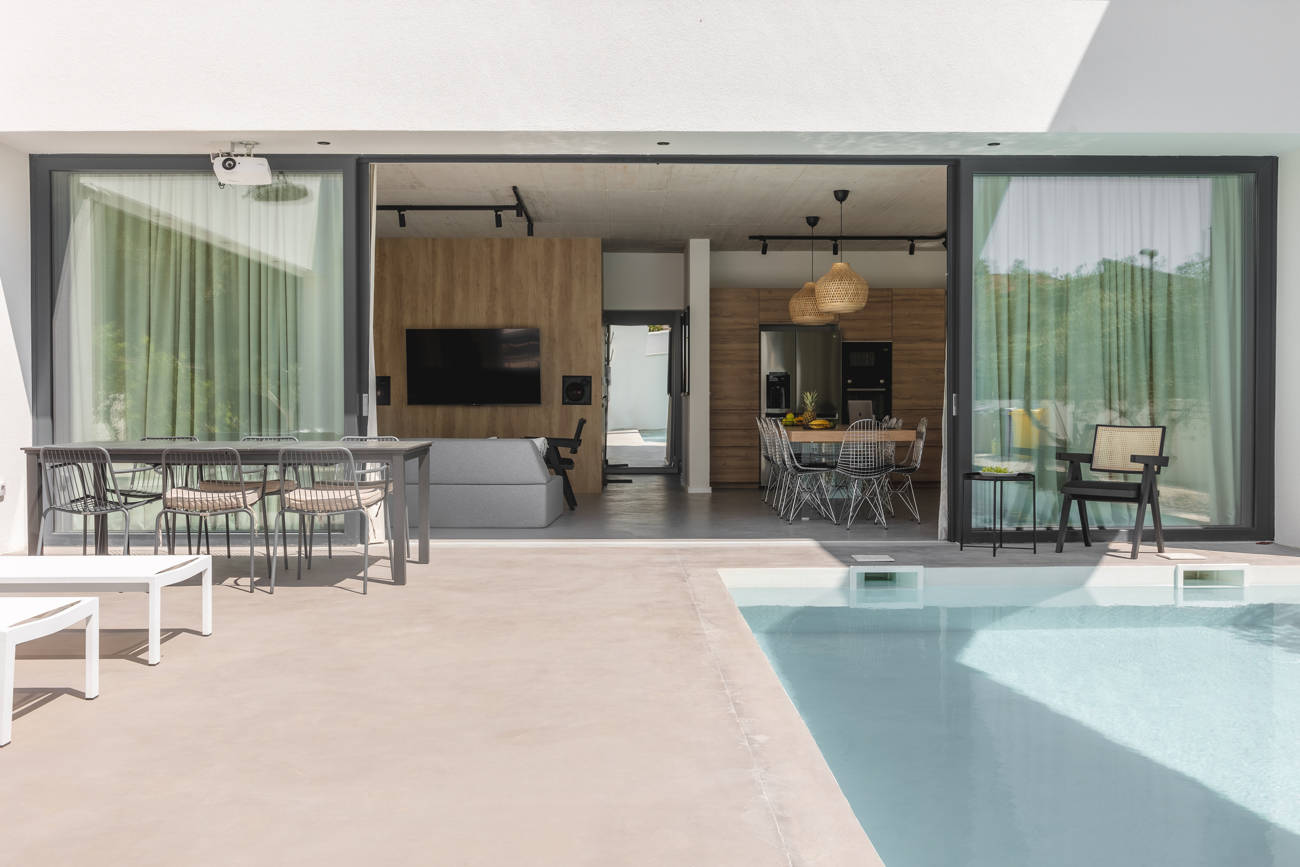 More bacteria-free surfaces, real
In the blink of an eye. The absence of seams makes the task of cleaning quick and easy. At least more than it was before, with the continuous application of microcement, dirt no longer accumulates in the gaps by interruption that used to exist. What could be better than spending more of your time on what really makes you happy? Minutes that can be used for thousands of other hobbies or tasks that you are really passionate about, and with the guarantee of superior hygiene.
Say goodbye to building work with its installation
From 1 to 3 mm ensure complete adhesion on any surface, material and area. Cover tiles, ceramic, tile, plasterboard and countless other materials, guaranteeing stability and fastening like never before. It adheres quickly and without complications, always with the advantage of not having to remove the previous support. A reform without works? Of course. The never seen before is now real. Reform any space without lifting or demolishing the material you want to renovate. Goodbye to dust, goodbye to works and goodbye to long installation times.
Decorative expression without limits
To make spaces more yours than ever and make them speak of you. Choose from a wide variety of colors, textures and finishes and combine them together to make the most of your creativity and achieve spaces that really identify with you.
The excellence of our microcement in Detroit services is due to this
Since 2005 we have been working non-stop, updating ourselves, creating. We make the most of every part of our brain, first, by getting information and gathering all the necessary information to create the best microcement in Detroit. Then, we squeeze all this data and make it tangible to create the best materials in our own laboratories. The ones that best fit the current demand, what you're looking for, what you need. And finally, we distribute them worldwide through our powerful global distribution network, which already includes an endless list of countries. And that's how we work: information, creation, marketing. An unstoppable chain whose secret ingredient is none other than the passion and dedication we put into what we do. Our commitment makes us unique and allows us to stand out from the rest of the companies dedicated to the same activity. And for this reason, we proudly show off some of the services and titles that position us as great leaders and even more, experts.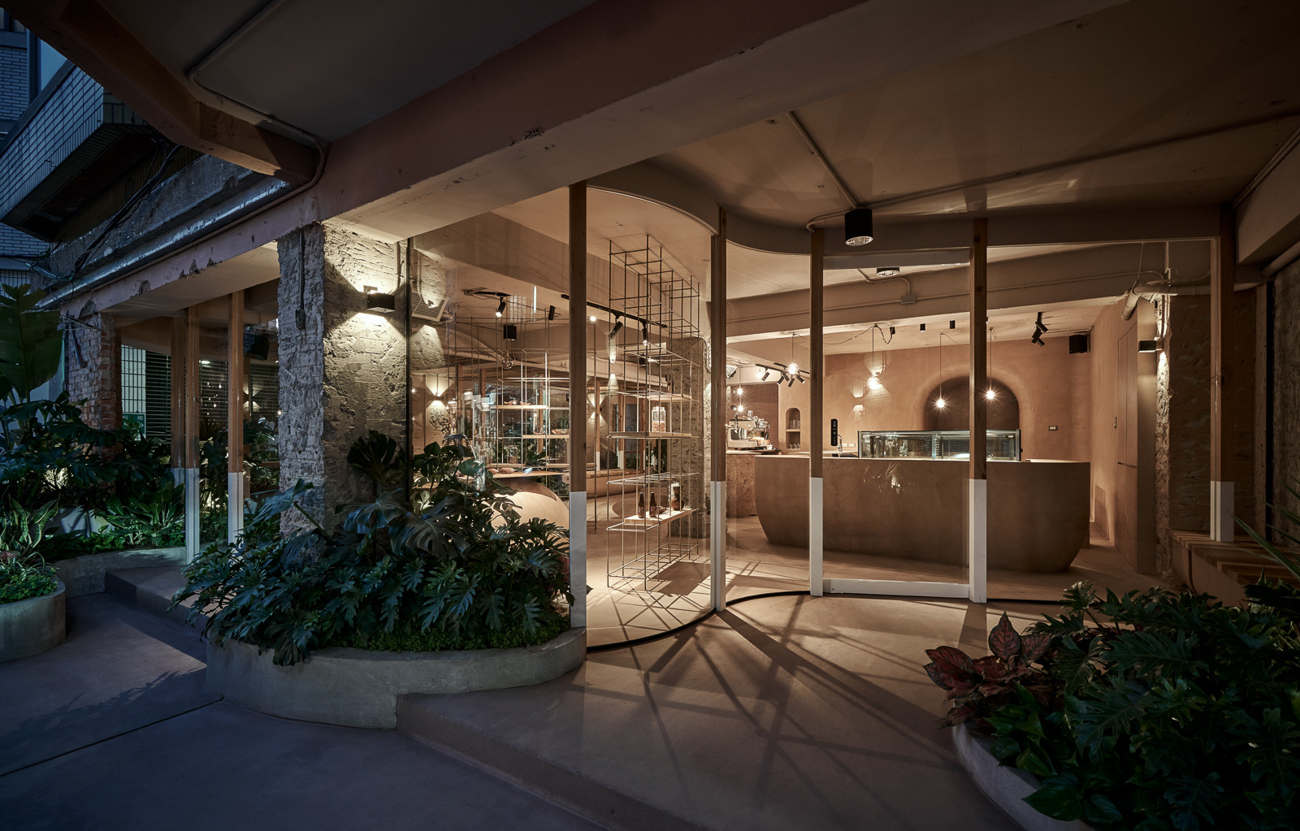 Our technical service is designed for you
That is why what we offer you is nothing more than a free and guaranteed technical advice. That in which true microcement professionals will give you the guidelines and parameters of any doubt, lack of knowledge or information you need. We want to be the guiding light throughout the process, therefore, we provide all our knowledge and dedication so that you do not lack absolutely nothing.
Our accomplishments endorse and position us
It's all very well to say it, but it's better to prove it. And the ISO 9001:2015 quality certificate recognizes the premium quality of our products. A quality that is guaranteed not only in terms of the best results, but also in terms of the best workability and the most refined craftsmanship. We have the best microcement in Detroit. And there is no doubt about that. In addition, the recognition as an INNOVATIVE SME reflects our great commitment to investment in R&D&I and is a further sign of our firm intention to invest in innovation. As we did from the beginning and as we will continue to do.
The renovation your spaces need is with our microcement in Detroit
You are not really aware of all that you can achieve with our microcement in Detroit until you put it into practice. What can you say about a material that adapts to practically any space and surface? And what if the decorative effect it creates is able to match perfectly with any style present or desired? Its continuity and absence of joints is the maximum protagonist for smooth, soft, pleasing to the eye and with connotations that seek the maximum splendor of the rooms. An accumulation of positive sensations that are instantly perceived, felt and appreciated. And all this, whatever the type of space you are thinking of renovating.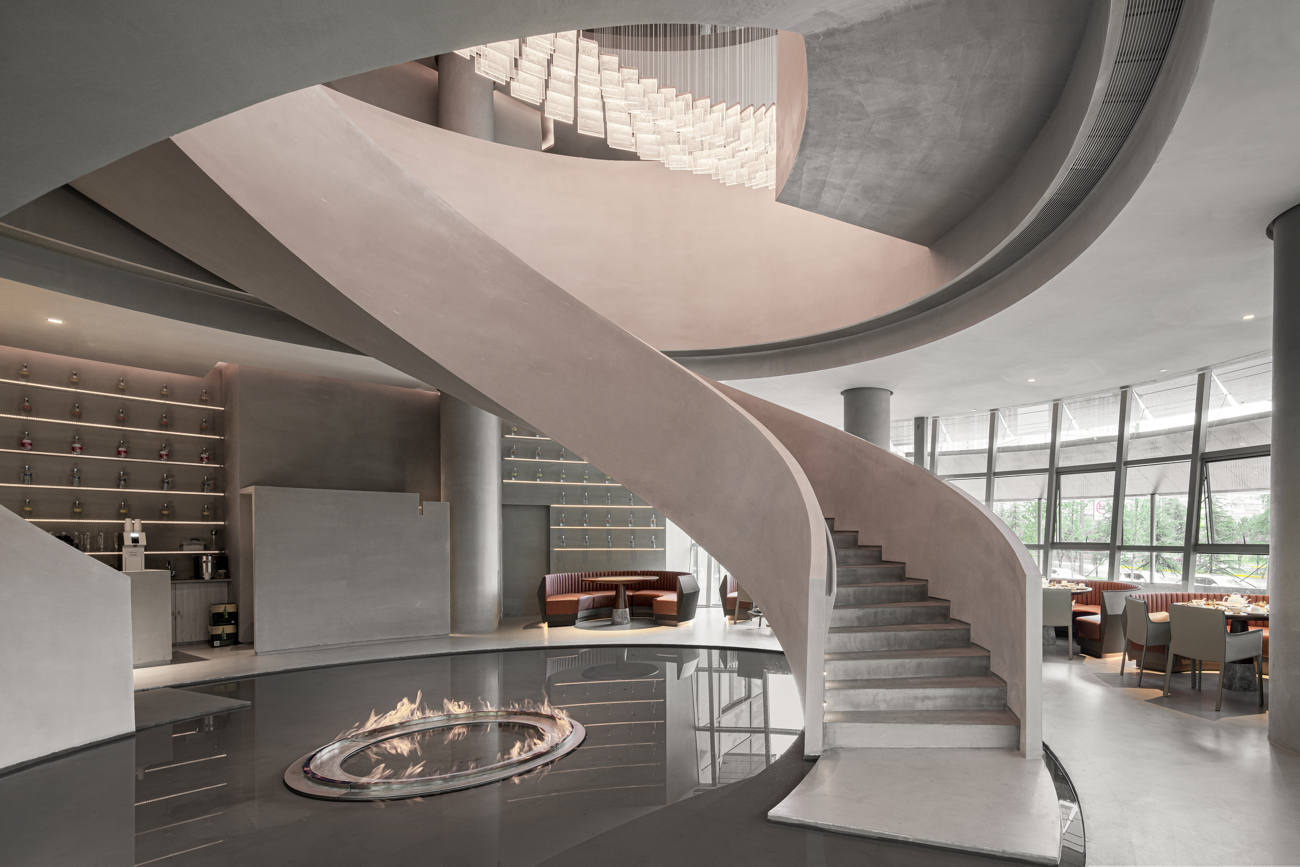 Floor coating & stairs, anti-skid guaranteed
For the safest surfaces you could ever get. Microcement on floors creates an anti-skid barrier that reduces slipping and falling. A medium to coarse-grained texture to turn your rooms into safe places where you can carry out any activity without any danger, but above all, where you can tread safely. Superior cleanliness on surfaces where there is no accumulation of dirt, considerably more hygienic and free of bacteria. And with a decorative component like no other: personalized, to your taste, with character, with distinction. No two floor coverings are the same, the options are endless to achieve outstanding finishes.
Bathrooms, the most pleasant showers
On walls or floors, forget about humidities, they will not appear. Protected at all times, especially on these water-sensitive surfaces. Non-slip shower trays for the most pleasant, safe and peaceful showers. Protected basins and sinks that will not crack or crack, regardless of impact or aggressive external factors. The most advanced, easy and guaranteed cleaning. A beautiful bathroom? Yes, and much more than that.
Kitchens, modern functionality
Let yourself be carried away to a decorative world without barriers by covering the walls, floors and furniture of your kitchen. Turn them into modern, functional and much cleaner rooms. Oil stains? There won't be any. Water seepage? No. Falls or slips? None at all. Subjected to frequent temperature changes, but it doesn't matter. Their constant use and exposure to other factors will always keep them in good condition. Functionality first and foremost, but a renewed look as well.
Countertop, no more scratches
For surfaces such as these that require superior care, our microcement fulfills an essential function: protection against scratches or abrasion. Cared for, protected and intact. A small damage can cause a negative sensation, so why not avoid it? This material resists everything. And the countertops, more cared for than ever. They'll look like they've just been installed.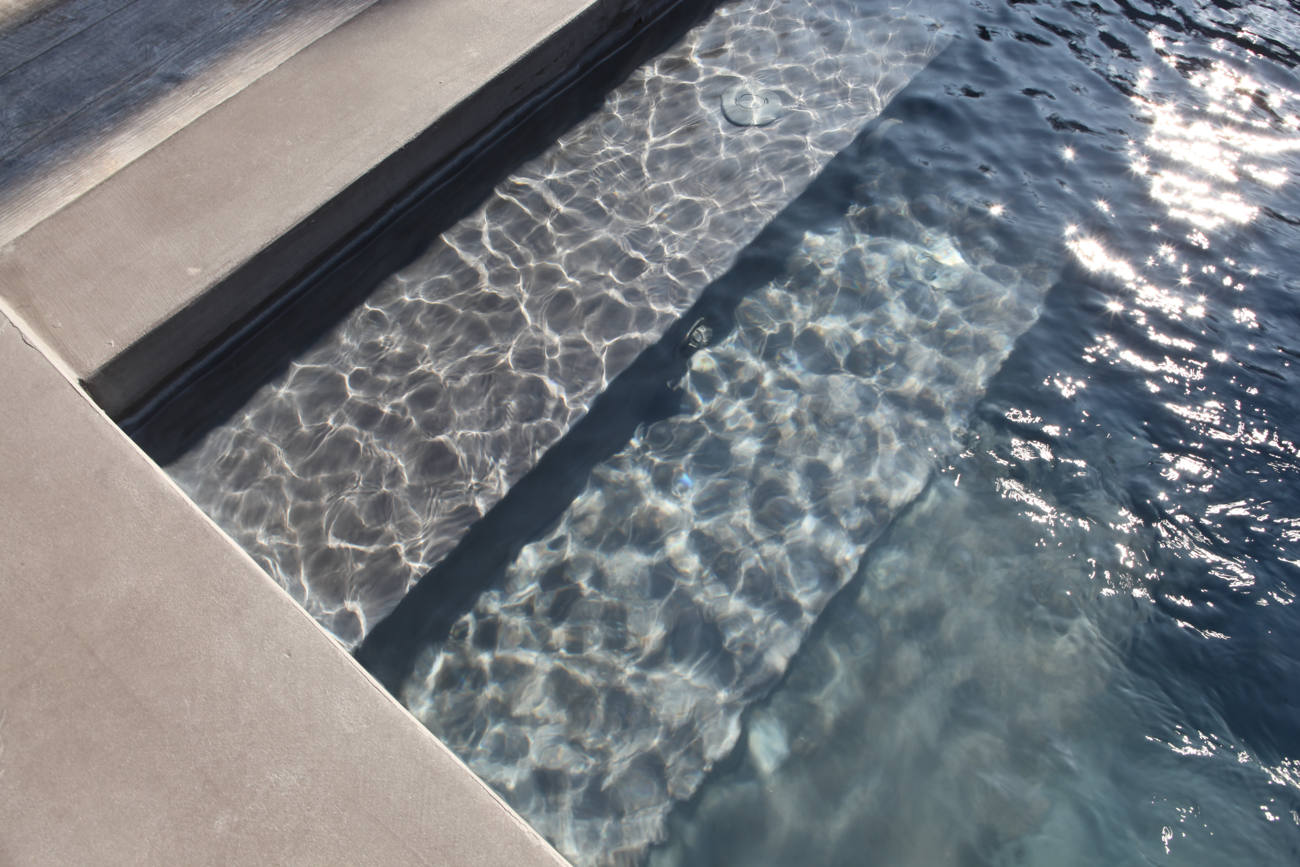 Commercial, robustness on the areas that require it the most
For commercial use, nothing better. Industrial warehouses, shopping centers and in general, businesses, offices or establishments that require protection like no other because they are frequently trafficked by vehicles, objects or people. The maximum hardness and resistance to ensure that walls, floors and furniture of any commercial environment will be cared for, regardless of their nature and use. It resists everything and can withstand everything. And what's more, it gives a modern, bright, spacious look to the exterior. Always positive sensations for results that achieve excellence.
Outdoor, your dreamed views
On facades, terraces, ramps, porches: maximum protection, the most exquisite visual projection. The fixation of UV rays will not alter its color, nor its shape. Nor will rain, hail or strong wind be a problem. The exteriors become continuous, without joints or interruptions to achieve spaces that merge with any landscape. In swimming pools, Caribbean waters within reach of your gardens. Protection against immersion, guaranteed anti-slip and a panoramic effect that invites you to immerse yourself continuously in them.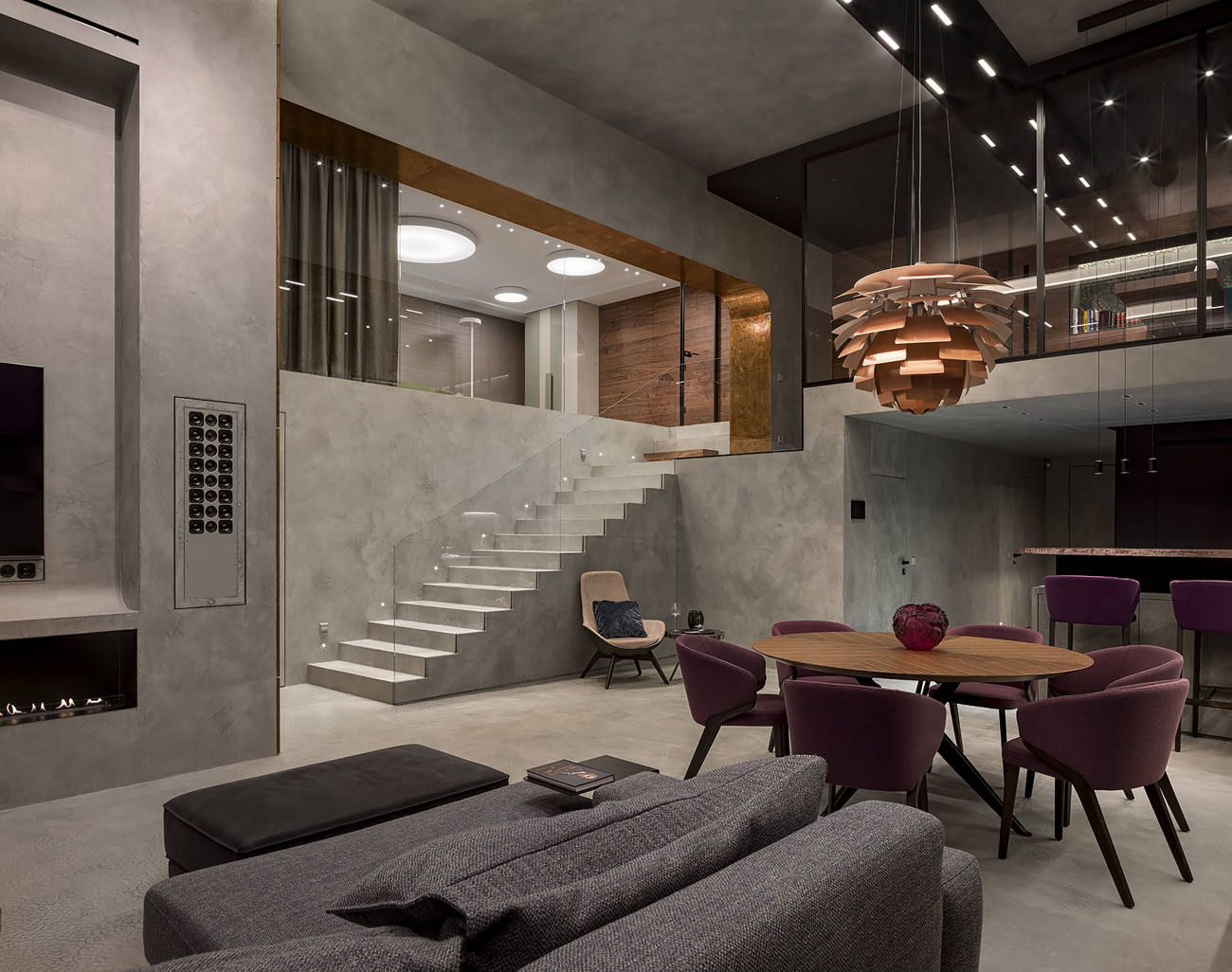 Join Topciment® and raise our microcement in Detroit to the top
We are constantly looking for partners for our distribution network of microcement in Detroit. What will it mean if you join? First and foremost, it will mean embarking on an exciting work project. An opportunity to develop as a professional in the world of coatings with the most qualified experts with the longest professional (and worldwide) track record in the market. Guaranteed success for your clients, satisfaction and pride in offering the best. Recognition and renown. An accumulation of benefits as a springboard to a profession with more and more professional options and opportunities. Our support, of course, and our knowledge. We will guide you in everything you need, we will advise you and we will be present in everything and for everything. Find out how by contacting us.
Our microcement in Detroit products: the professionals' favorite choice
At Topciment® we are not just another company dedicated to the manufacture and distribution of microcement in Detroit. We are leaders. We have managed to reach the top for many reasons, but one of the things that sets us apart from the rest is that we offer customized and quality solutions. A specific product for each project, thinking about guiding professionals and offering them the best. We put at your disposal a wide range of specific coatings for each of the reforms, thinking about enhancing the qualities of the surfaces that require it most. In industrial buildings? Much more hardness and protection with the addition of epoxy resin. On floors? A coarser granulation than the rest. For high elegance walls, the finest textures. And for exteriors? The most exploited properties. All this and more. Our products respond to all of them. Because if there is one thing that excellence consists of, it is that everyone who chooses you does so because you have something to offer them, because you have something for them. And moreover, with a scandalous quality. And that's how we work at Topciment®.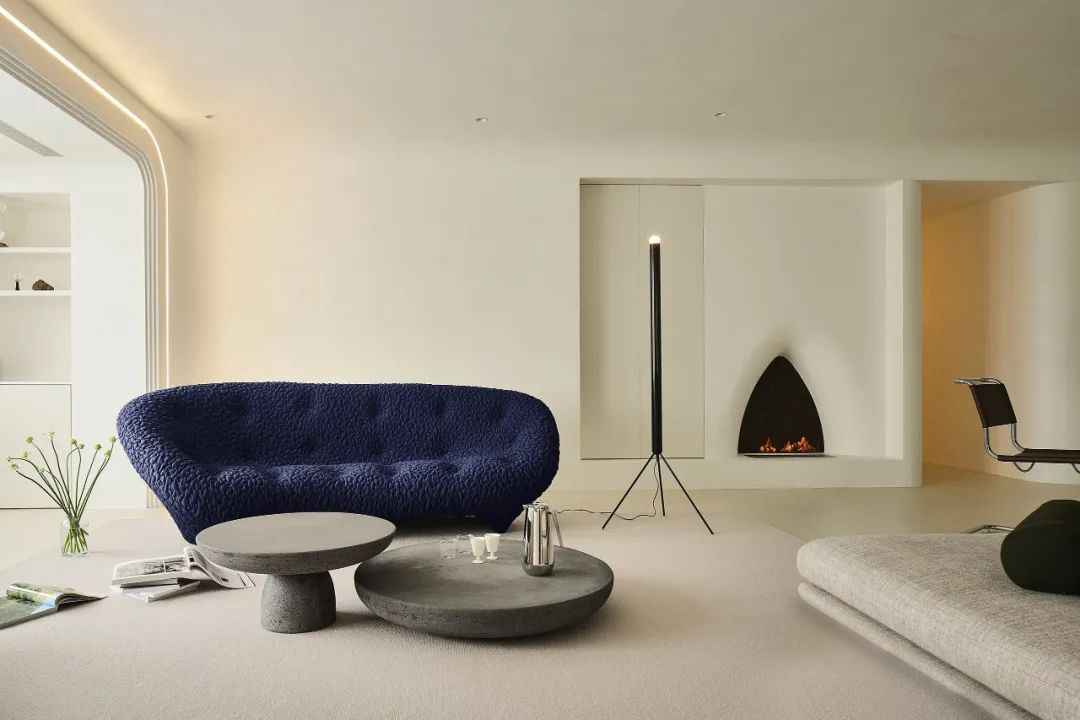 Microbase
Total adhesion to the substrate thanks to Microbase, the perfect preparation base for floors and walls, which guarantees support and stability on surfaces. Its rough texture allows it to serve also as a finish, achieving a rustic style that evokes the naturalness of the surfaces, while it is coated with the most absolute resistance and robustness.
Microfino
A finer graining on walls with Microfino, that option conceived, designed and created to coat non-trafficable vertical surfaces. A texture so pleasing to the touch and to the eye that it will be difficult to take your eyes off it. Smooth, silky, fine and soft, very soft, while ensuring that the surfaces are as resistant and as hard as a rock. Elegance combined with the highest protection is possible.
Microdeck
The ideal choice for indoor flooring. Medium-thick grain for floor coverings ensuring an anti-slip property that automatically turns the most important surfaces of a home into an extra dose of tranquility and comfort. The best choice especially for shower trays, for example, washbasins or basins where the aim is to guarantee a beautiful appearance despite continuous use and frequent water.
Microstone
As we like to give more and stand out from the rest, in Topciment® we have manufactured a specific option for outdoor surfaces, Microstone, the undisputed ally to cover ramps, porches, terraces or outdoor stairs. Anti-slip properties combined with waterproofing so that these areas, which are particularly punished and exposed to everyday life, are not altered by anything in the world. An even greater resistance to UV rays, sudden changes in temperature and other inclement weather.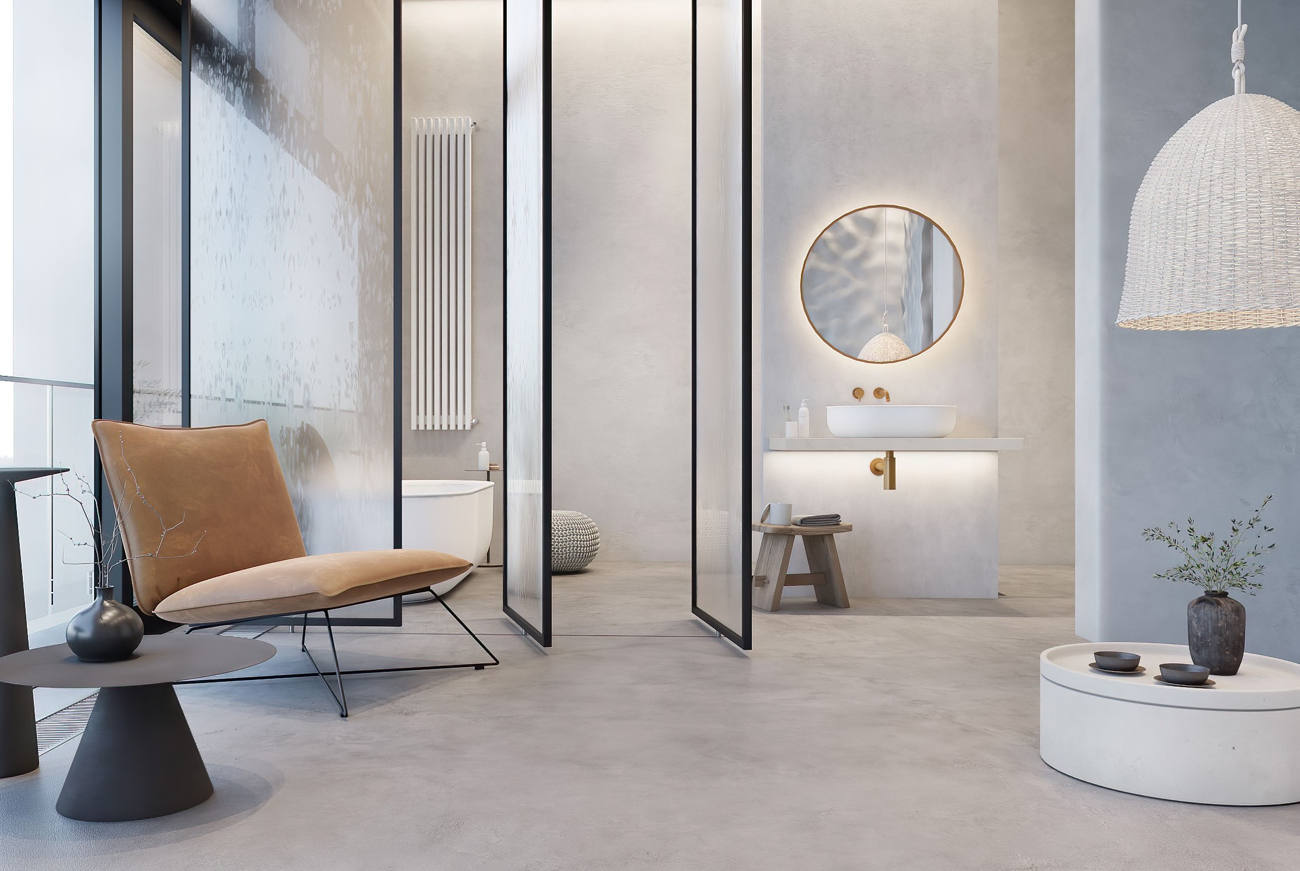 Efectto
A complete revolution for professional applicators whose main objective is to optimize working times. Efectto is our ready-to-use product, characterized in particular by its ease, simplicity and speed of application. A high performance product that does not require mixing or prior installation of fiberglass mesh. Apply on the base and dry. Could it be any easier? For interior and exterior walls and floors, guaranteeing maximum mechanical resistance and workability.
Atlanttic
Improved wet surfaces with Atlanttic, the solution for areas in constant contact with water. Very high resistance to immersion as a guarantee of optimal and long-lasting maintenance over time. Purely non-slip and waterproof properties, more important than ever on these surfaces. Visual pleasure for spas, fountains and pools that become real canvases: irresistible. See how the most sensitive surfaces of your home become highly protected and incredibly functional.
Industtrial
Microcement is also composed of epoxy resin that guarantees even greater hardness and robustness. It is the perfect candidate for surfaces such as industrial buildings, hotels, shopping centers or offices. Those in which frequent and continuous traffic of people is inevitable and constantly exposed to many other factors that, in other occasions, would prevent an optimal maintenance and appearance. But with Industtrial it is possible. See for yourself a transformation like no other, especially in those areas where it is most important to maintain their properties and nature.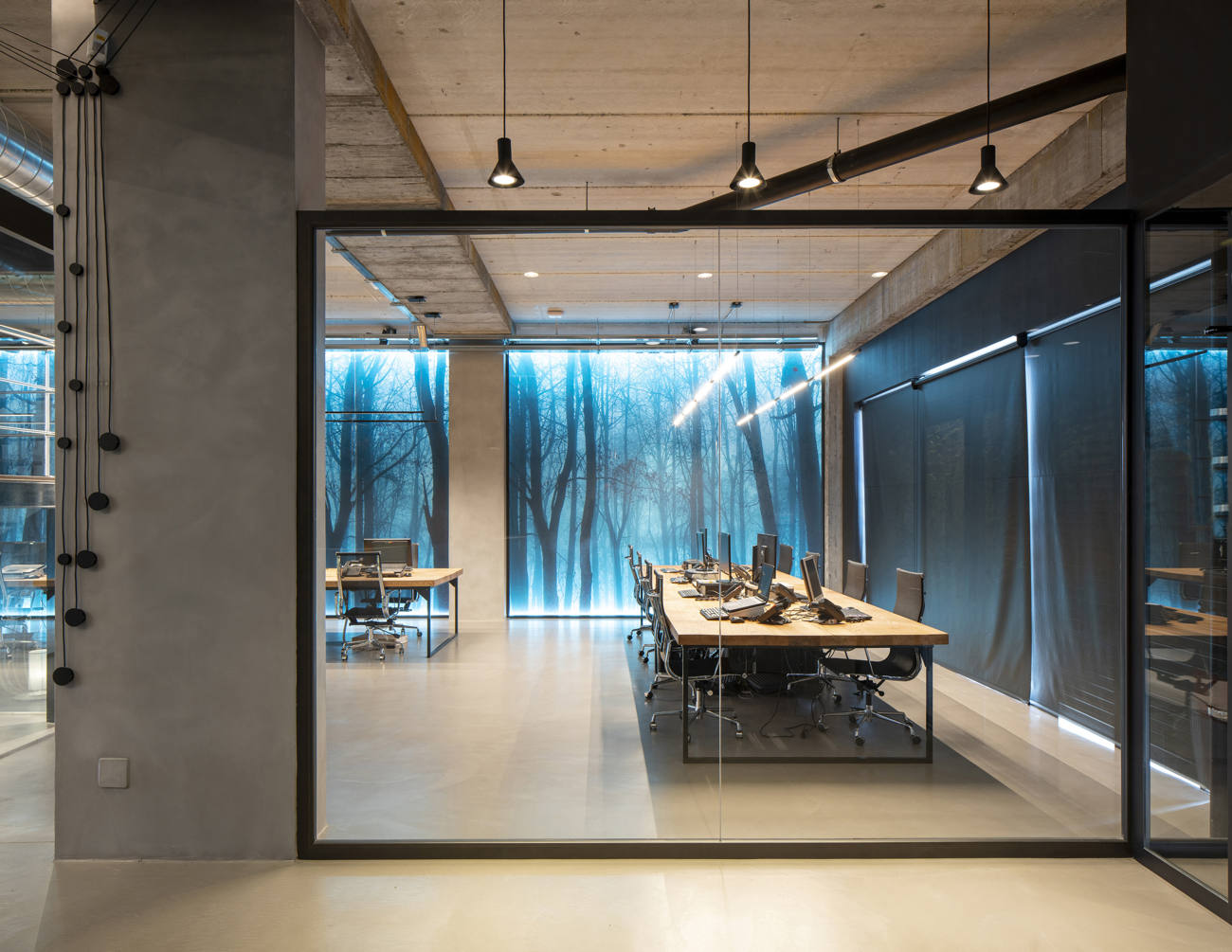 Natture
Natural, just like itself. That is why we have chosen its name. Inimitable and unmistakable tadelakt effect for surfaces that are decorative trend. Interior walls with unique textures that remind us of nature. Maximum visual and aesthetic component, while ensuring resistance and hardness. As always. Superior beauty and particular style. For those who like to go out of the ordinary, while preserving its purely natural essence.
Our specialty is microcement. But the coolest colors and finishes, too
Surprise yourself with Topciment® how your surfaces reach the maximum visual richness and become a true work of art for your senses. We offer you a vast catalog of paints, colors and glazes to enhance your microcement in Detroit surfaces even more. The maximum exquisiteness is possible, and it is achieved by exploiting the qualities and decorative options of all your rooms.
Metallic, metallic or glitter glazes for the most exclusive and daring finishes that shine on their own. Rust effect that achieves a vintage, industrial or modern style. Maybe paint your tiles to make them look like new and protected against any kind of factor? An endless number of options of paints, colors and effects are waiting for you in our catalog of microcement finishes. Because we do not only manufacture and distribute, we want you to reach the maximum, to reach the top of the decorative expressions. And hence the many options beyond microcement that we put at your disposal to help you do so. In Topciment® we give you everything and much more.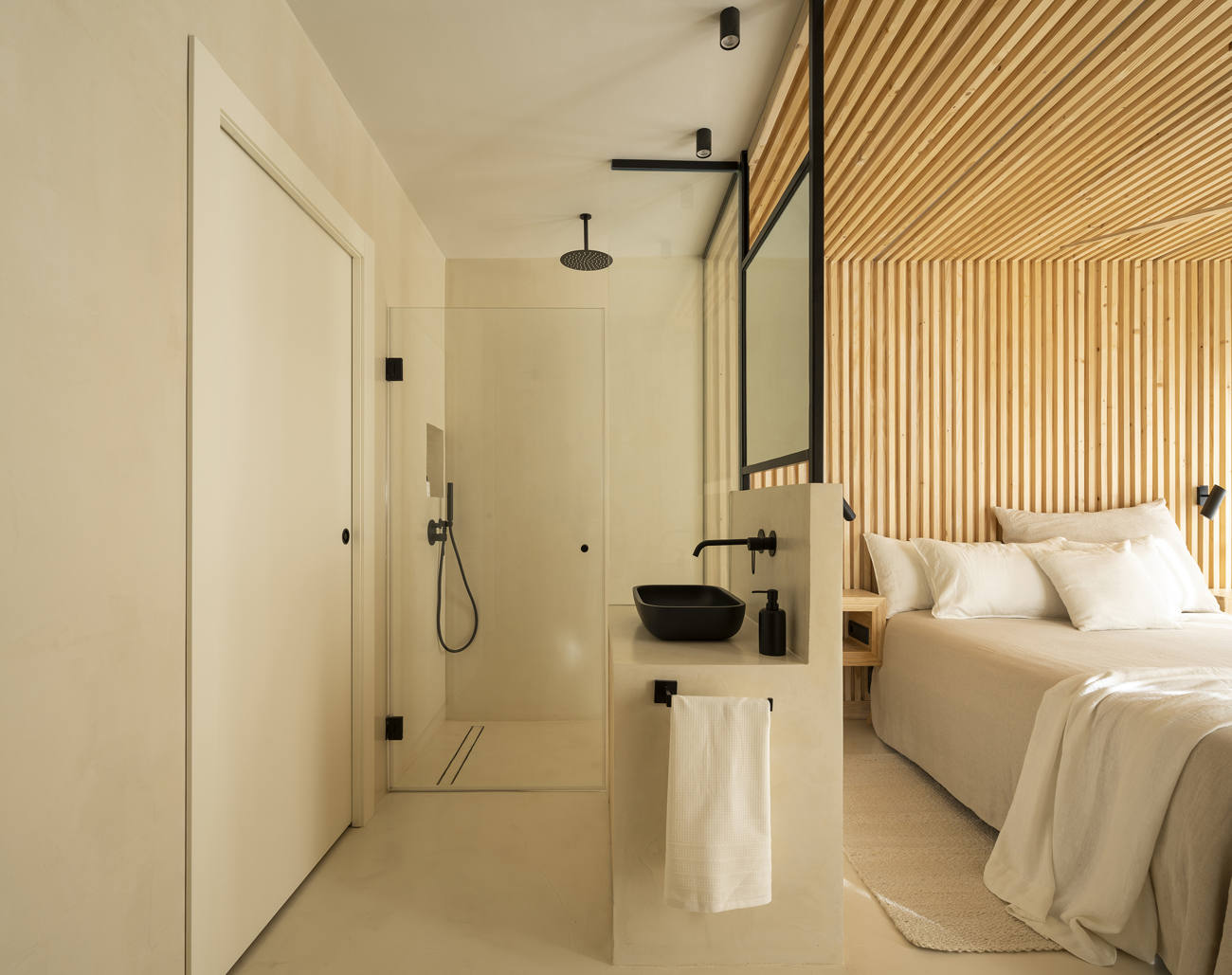 Your satisfaction is our priority. Tell us what else we can do for you
Fill out our contact form and tell us what else we can help you with. A microcement in Detroit technician will respond to answer all your questions as soon as possible.