Microcement Houston - Specialists in continuous coatings
More than 15 years of experience are enough for us to become a real specialist in seamless coatings. From manufacturing to application to sales, we at Topciment® have mastered all aspects of microcement.
All these years of experience have allowed us to expand and become a world leader in the production of this type of coatings from local and even national references.
Thus, we have made reforms without works in many cities in different countries, putting all our knowledge in the field available to those professionals who have wanted to count on us and take their projects to a higher level. We want to tell you that you can also count on us and benefit from all our wisdom and know-how in continuous coatings. It is time to sell our microcement products in Houston. It is time for you to become our partner to be the reference in this type of siding in your city and surroundings.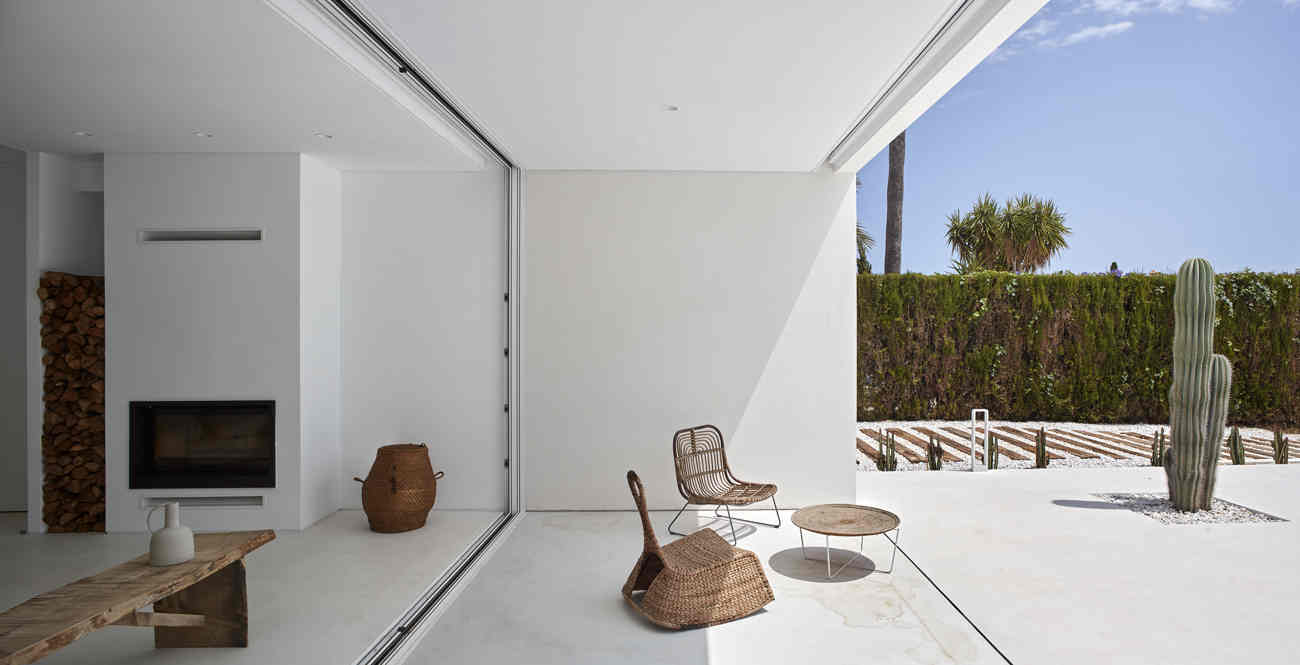 What is microcement, the first choice for professionals
Microcement is a constructive-decorative material ready to be applied on any type of surface thanks to its 3 mm thickness, and a large number of properties.
In the field of construction, having a great adhesion that other materials do not have, it can be applied on any surface, whether interior or exterior spaces, kitchens, bathrooms, bedrooms, offices, garages, large commercial areas. This microcement does not distinguish between places, lending itself to all of them.
One of its advantages is that it does not generate joints, creating spaces in which continuity and brightness increase automatically, as soon as it is applied. In addition, the fact that it does not need joints makes cleaning much faster and easier than with other coatings, since in the appearance of dirt or stains, they disappear easily and, in addition, by not having gaps you can reach any centimeter of surface to clean it.
Advantages of microcement, an exceptional material
In addition to not needing joints, forming continuous surfaces that give off a feeling of infinity without equal, the microcemento has many more advantages, as we will see below.
Lightness and resistance
Despite having only 3 mm thick, inside we find a very high chemical and mechanical resistance. These increase its capacity to adapt to any area, as well as to the needs of architects or decorators, guaranteeing maximum performance in projects, both in housing and in other areas such as the professional, providing all its benefits in factories, stores or offices, among others.
Flexibility and adherence
Composed of resins, cement, water and additives that give it the ideal flexibility to be applied on both horizontal and vertical surfaces. Thus, regardless of whether it is indoors or outdoors, ceilings, walls, floors or other elements such as furniture, the microcement can be applied to give a level of finishes that no other coating can give.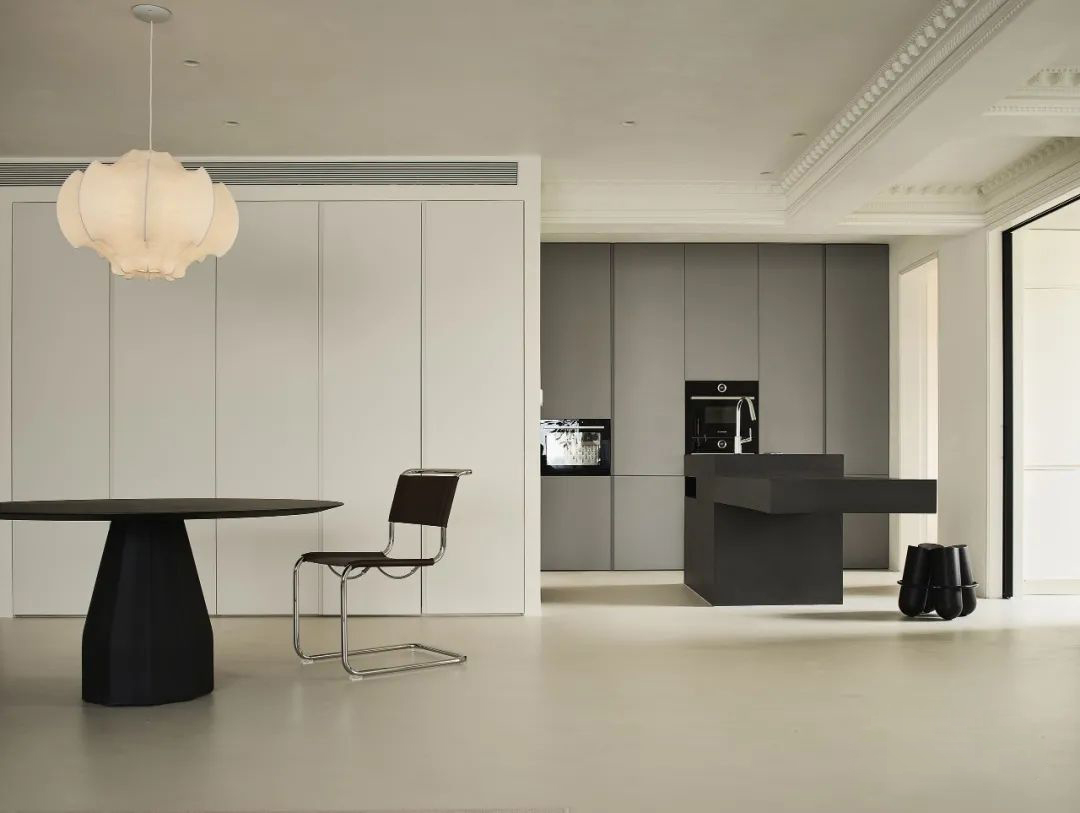 Stylish and trendy
Because it is a material that is born in the constructive field, it does not have to neglect the decorative aspect. Thus, it allows to achieve a high level of customization in each application, having the ability to adapt to any decorative style whether classic, modern, minimalist, rustic, Nordic or any other.
Faster renovations
Compared to other materials, each application with microcement is a process that can be carried out with great speed. By not having to make works and being able to be applied directly on wood, ceramic, tiles or concrete, among many others, it saves time and money.
Reduces costs
As it is applied directly on existing substrates, in the reforms in which microcement is used it is not necessary to hire as much labor or machinery, both for the beginning and for the process of debris removal. Thus, overall costs are saved but obtaining fully customized finishes and areas in which the quality is perceived as soon as you come into contact with them.
Microcement is for high-level projects
Versatility is one of the most important characteristics of microcement, a material with enormous capabilities to adapt to any surface regardless of its location.
In fact, both indoors and outdoors, as in areas or supports of any material nature, this coating shows an uncommon adhesion on terraces, swimming pools, countertops, kitchens, bathrooms, kitchens, offices, terraces or stairs.
Bedrooms and living rooms full of quality of life
It is in these spaces where the quality of life is most appreciated, since these are where we spend many moments in which we seek rest and relaxation. It is in these where you have to perceive the calm, taste and level of customization offered by the microcement as they have a great importance in our daily lives.
Protected and decorated bathrooms and kitchens
These are two of the spaces in which microcement, thanks to its qualities, becomes a material out of series. It is in these that it demonstrates all its resistance, in particular to shocks, scratches and, especially, humidity. Constant exposure to all these threats does not matter because it is a covering that will not lose its decorative attributes.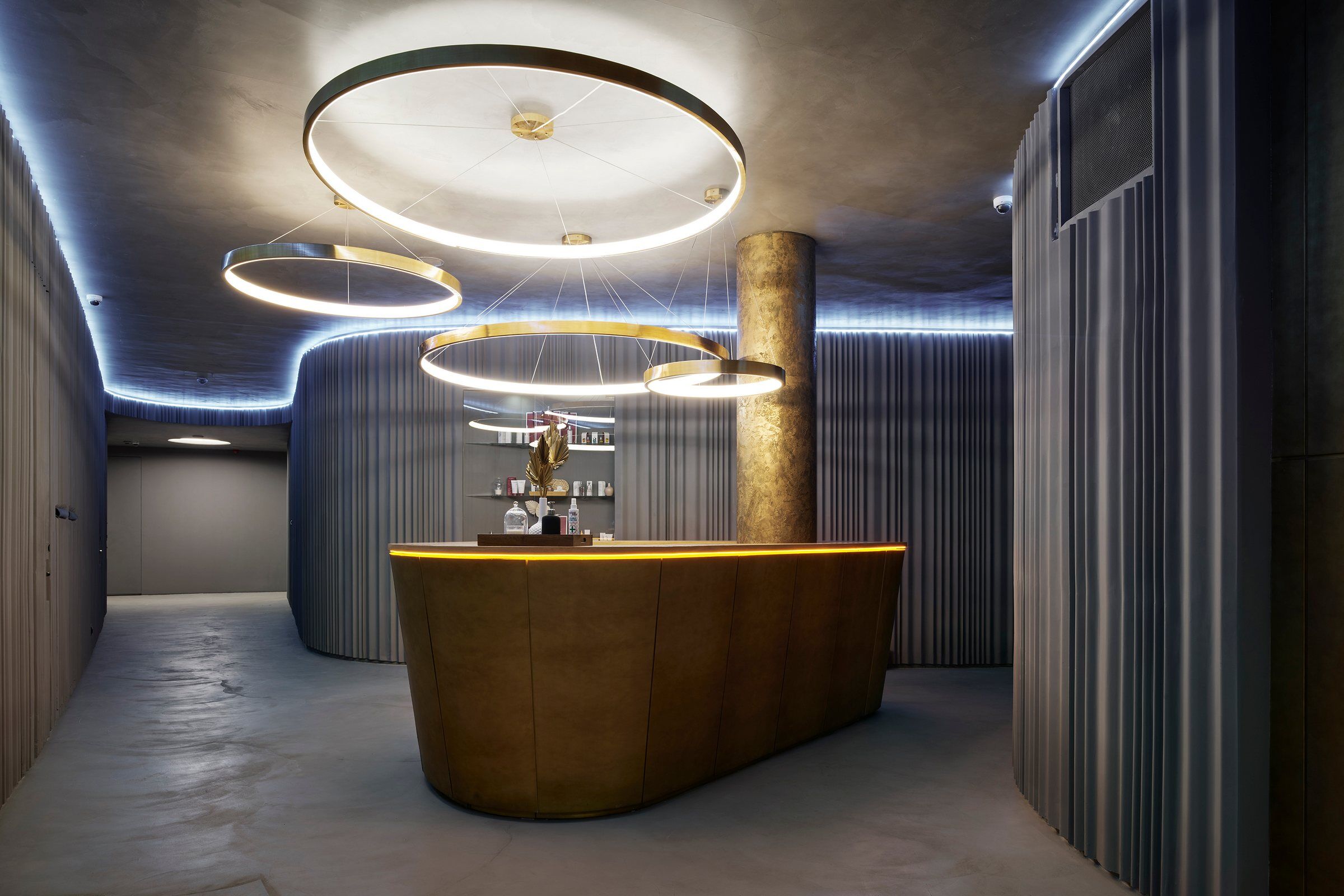 Ascending stairs
Lightweight, aesthetic elegance, easy to clean, high resistance to traffic and impacts... All these values of microcement make it an ideal material to be applied on stairs. When applied with this coating, the stairs enhance their main functions as they can continue to connect rooms but, this time, resisting any mechanical or chemical threat, thus becoming a key architectural and decorative element in a decorative system.
Swimming pools, terraces and facades
Microcement is part of the construction system of a house, especially in exteriors. It is here, in spaces that are located outdoors and are exposed to sudden changes in temperature, sunlight, rain or even constantly submerged where its power is most evident as it ensures that no cracks and crevices arise in such conditions. In addition, it creates non-slip surfaces with exclusive aesthetic qualities that will undoubtedly enhance our quality of life.
We sell microcement in Houesto which is ISO certified
Becoming a reference in the construction-decorative sector has been the work of many years seeking to improve all our products and introducing in them the most advanced technology so that both professionals and end customers are more than satisfied. In addition, we have achieved the ISO 9001:2015 certificate that accredits our continuous coatings and other products in the catalog as a synonym of success.
Microcement products in Houston for high-end finishing work
At Topciment® we have a range of continuous coatings, in which microcement professionals in Houston will find everything from specialized coatings for floors to those that have been designed and manufactured for application in swimming pools, such as the ones you can see below.
Microbase: preparatory microcement for floors and walls
This preparatory microcement, monocomponent or bicomponent, as preferred, is the ideal base for then applying the finishing microcement to achieve the desired finish. It ensures great results, durability and the permanence of aesthetic effects achieved for a long time, if applied in the first instance on both horizontal and vertical surfaces, thanks to the different types of grain it presents.
Microfino: hardness for walls and ceilings
This coating combines fineness and robustness, which it gives to walls and ceilings, including floors, without any problem.
Bi-component or monocomponent, it always guarantees large doses of naturalness in its finishes as well as water effects to increase the decorative possibilities of this microcement made in bi-component or monocomponent form.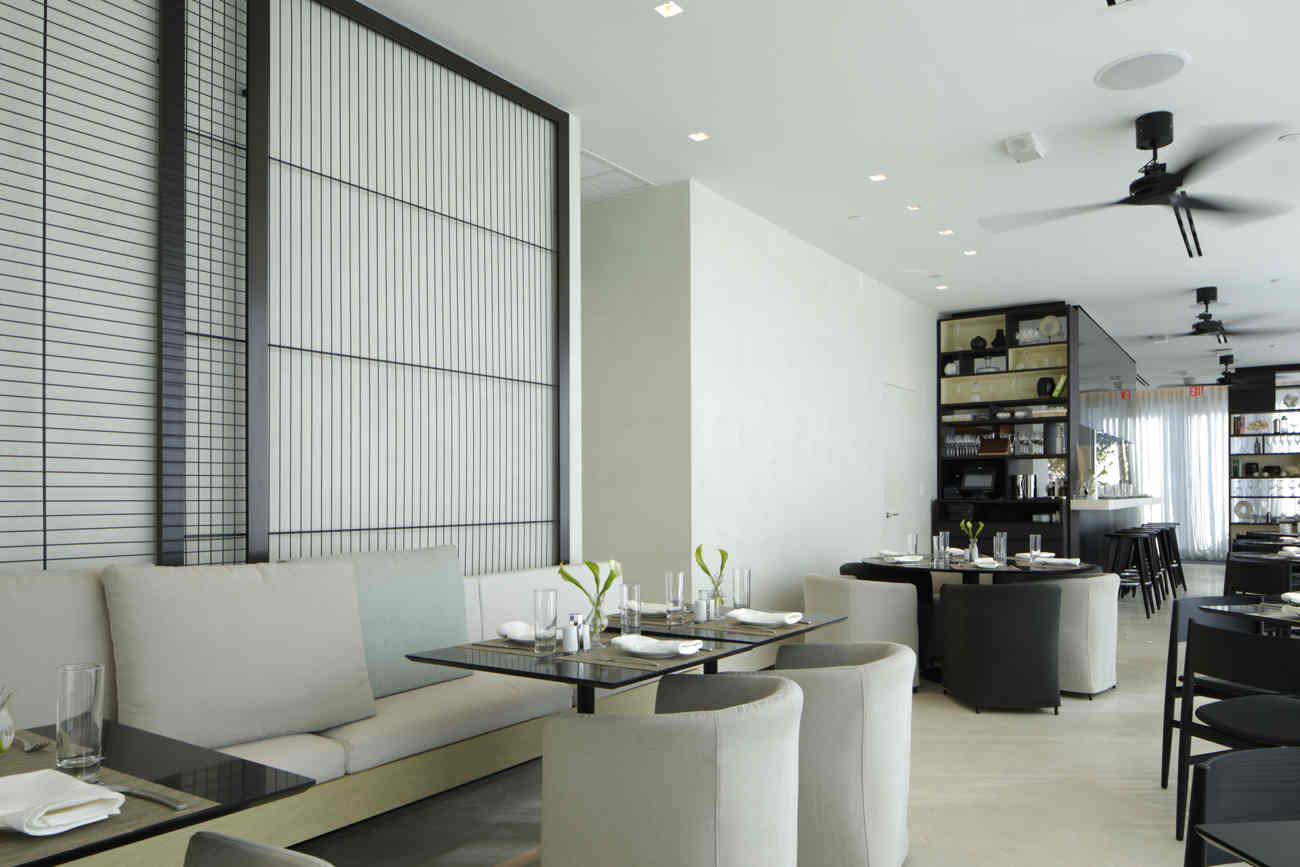 Microdeck: anti-slip flooring
This coating is capable of creating anti-slip surfaces in a natural way, without the need to be sealed with varnishes in the last instance. This saves execution time and results in floors with high resistance to wear and tear and traffic almost immediately.
Monocomponent or bicomponent, it is usually applied on terraces, giving the option of achieving different finishes. Among all the decorative possibilities it offers, the "fresco on fresco" application stands out.
Atlanttic: for microcement pools
Atlanttic is the microcement that has a very advanced technology that is used to coat swimming pools or other surfaces that are constantly submerged in water such as fountains, saunas or ponds.
In swimming pools, it can be applied both in glass, as in crown or curbs to create water-resistant and much safer areas, avoiding the slips so common in these spaces.
Although it is available in a wide range of colors, it is recommended to choose between white and its broken side to avoid the possibility of white spots appearing later due to sun exposure.
Microstone: exterior surfaces that can withstand anything
This two-component microcement has such high chemical and mechanical resistance that it is not affected by UV rays, drastic temperature changes, wind, rain or impacts.
The second component, with a greater thickness, gives it the capacity to resist any outdoor threat and to create anti-slip surfaces, making it a perfect material for terraces and facades.
Industtrial: ultra-resistant interior floors
Composed of epoxy resin, its mechanical and chemical resistance is far superior to that of other products, making it ideal for use in industrial spaces that have to withstand high pressure or high traffic. Thus, it is ideal for use in hangar floors, parking lots, large warehouses or large commercial areas.
In addition, it has a simple application based on two preparatory coats and a finishing coat, which creates very hard areas in which its 16 colors can shine, as long as it is applied indoors, since it can yellow when in contact with UV rays.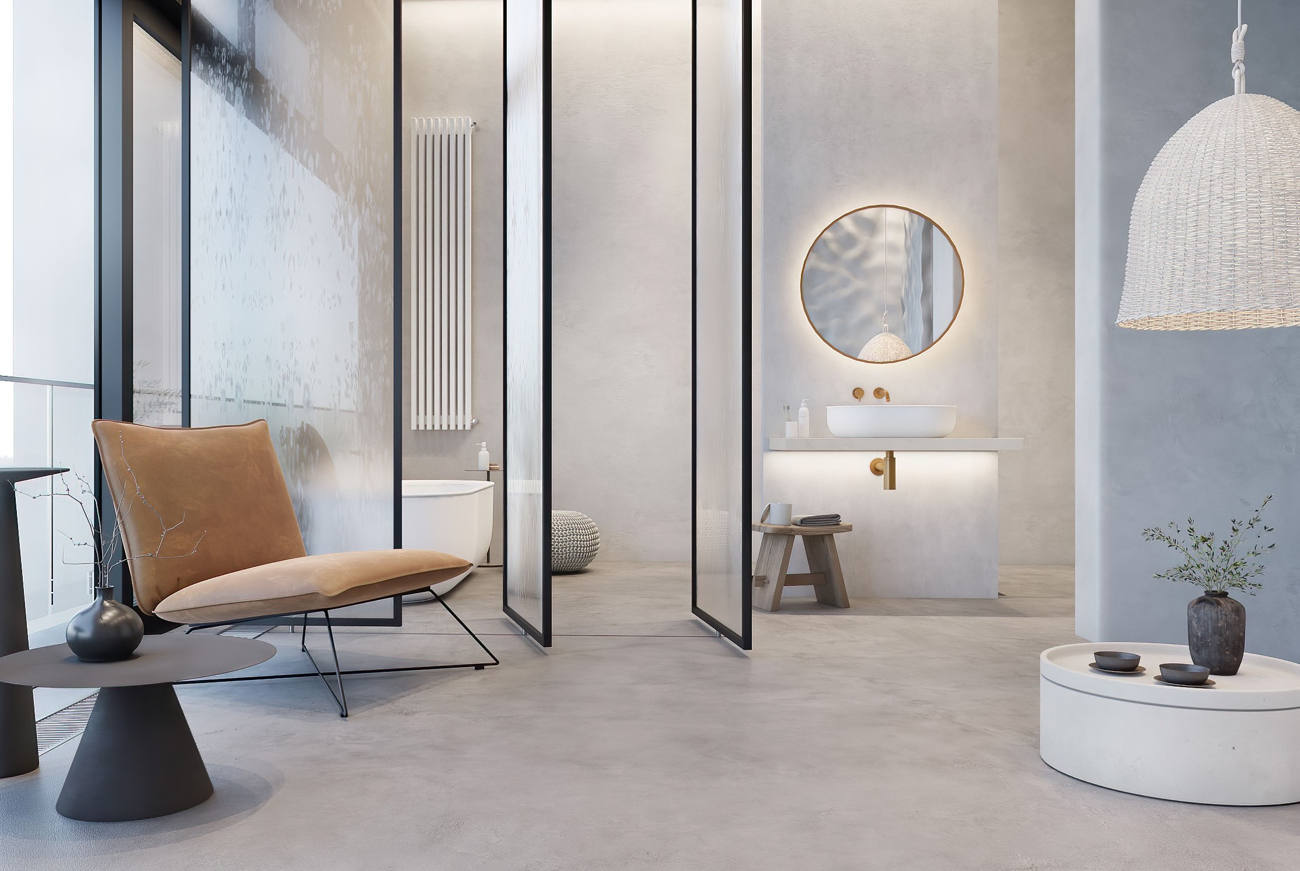 Effecto Quartz: ready to use, ideal for renovations.
This microcement comes mixed, so the applicator only has to uncover the lid and start working. This reduces the execution time.
It is the most suitable material for quick reforms in which you want to obtain great finishes. With only two coats of preparation and one coat of finish, floors and walls, interior or exterior, it doesn't matter, can be renovated and show a totally different appearance in record time. For more decorative possibilities, Effect Quartz is available in 16 colors.
Natture: lime base with hardness and high decorative properties
Manufactured in lime base to obtain finishes full of hardness and naturalness, it has 4 different granulometries to widen its aesthetic and technical conditions. In fact, Natture has great mechanical resistance when applied on floors and walls, both indoors and outdoors.
It is available in 34 colors and allows tadelakt or exposed concrete effects to be achieved thanks to its great maneuverability, wherever it is applied.
A range of decorative coatings for unique finishes
At Topciment®, we create products thinking not only of the technical possibilities they can offer. So, if our microcements already have very high aesthetic performance, we have other materials that help them to stand out even more or to achieve higher levels of customization and adapt even more to people's tastes.
Pure Mettal and Classic Mettal: metallic effects
For a surface to be part of the latest decorative trends, it must be applied with products such as Pure Mettal or Classic Mettal. With these paints, the former two-component and the latter ready-to-use, you can create floors and walls full of contrasts and sparkles. In other words, a very high level of aesthetics and customization.
Mettal Activator: rust finishes
The vintage decorative style does not depend exclusively on using furniture or objects that have been manufactured many years ago. To support them it is necessary to create rust effects in the rooms and these are achieved with our rust accelerator for Pure Mettal or Classic Mettal paints, which, when combined, give rise to magazine finishes.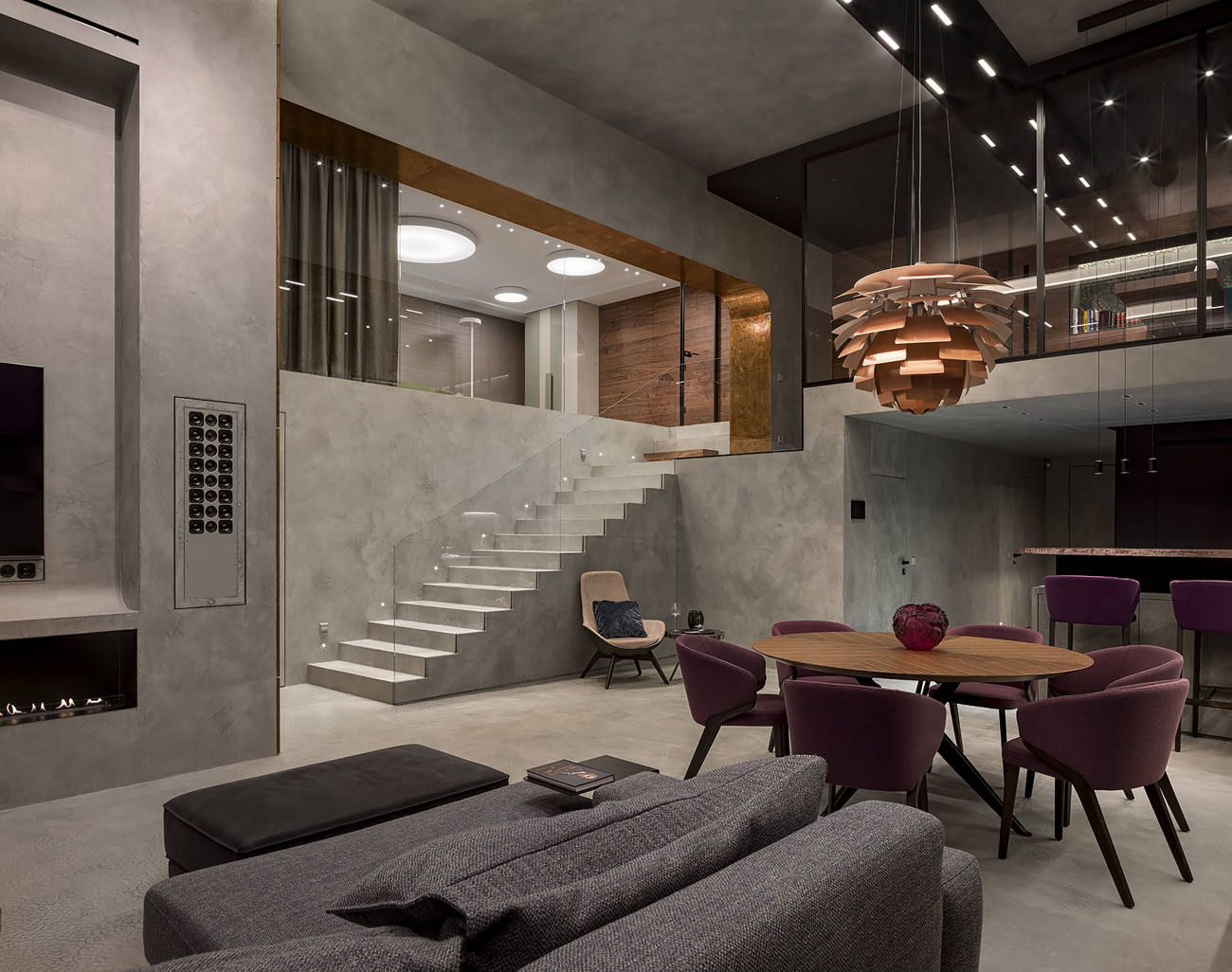 Printed concrete: natural textures
There is only one material that allows you to reproduce in a very economical and realistic way the finishes and textures of other elements such as wood, natural stone and slate: it is stamped concrete, a coating that allows you to achieve all its beauty and all its effects with a smoothness and resistance to climatic factors more than guaranteed.
The most competitive price of microcement in Houston guaranteed
One thing is the price of microcement, as a material, and quite another is the cost of an application with this continuous coating, since this does not depend exclusively on the coating.
Thus, to determine the total cost we must take into account various factors that will or may be decisive in the reform, such as the state of the area we want to renovate, because if it is not in good condition it will have to be repaired, increasing the final price.
Another factor would be to determine how many applicators are going to be used to carry it out; the more they are, the more expensive it will be. As for the meters to be applied, they are also a determining variable but contrary to popular belief, the more meters there are to be coated, the lower the final cost will be.
It is very important to study all the variables in order to obtain the final price. In Topciment®, we recommend to ask for a quotation since we carry out the general study of your particular situation, always guaranteeing a more than competitive price.
We have almost two decades of microcement know-how.
At Topciment, every day that passes, we continue to give the maximum we have to create coatings and other products even better than the previous ones. So, after almost two decades acting in the same way, we apply this know-how to each process.
The mixture of our artisan essence with the latest technology is our key to success and is present in all our products and all our applications, which are made entirely by hand because only in this way we can achieve unique surfaces and unparalleled quality.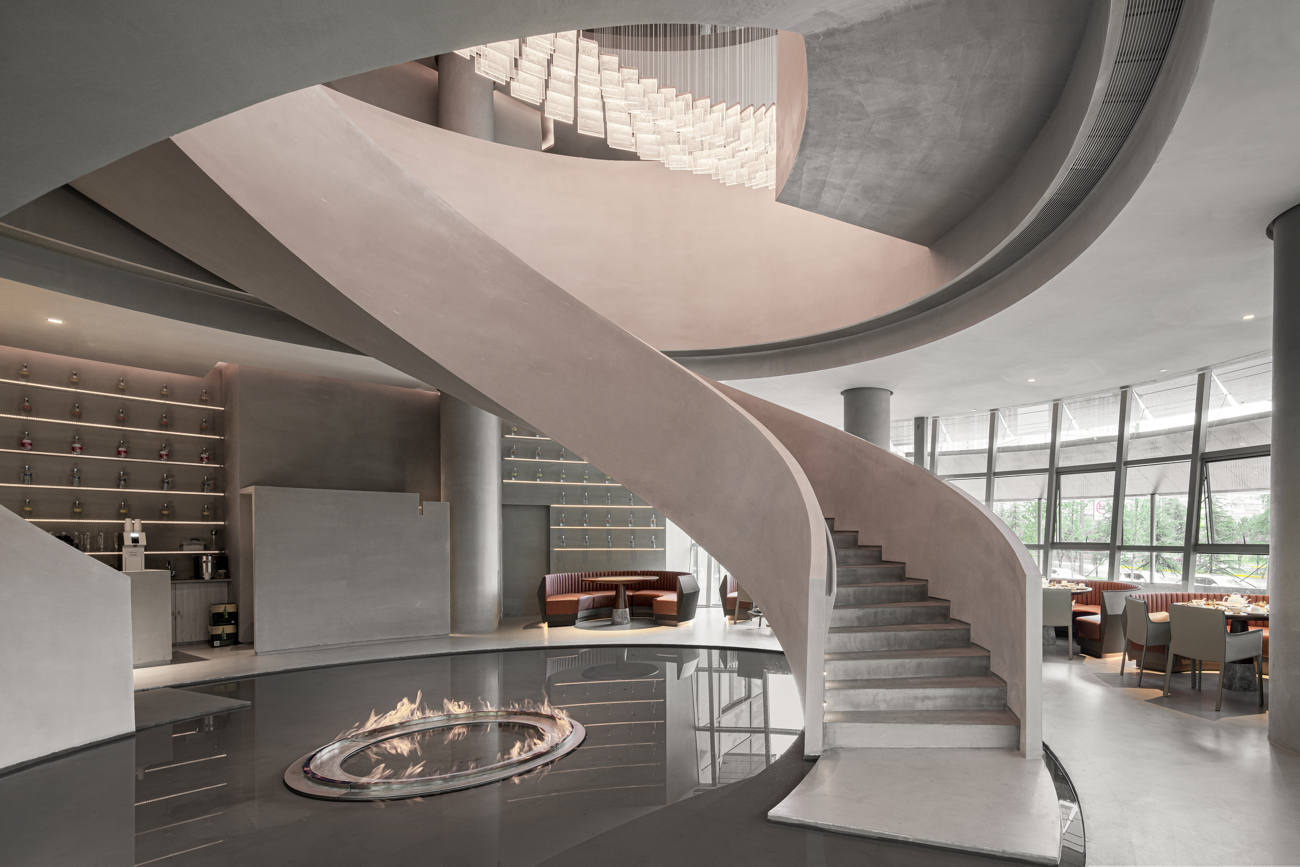 We are a company of proven professionalism
At Topciment® we have reached the point where we are because we have always demonstrated our professionalism in any field. We have always sought to improve every day in order to be able to offer products with unique characteristics, those demanded by the most demanding customers.
That is why everyone who tries our products, repeats. Because we are a reliable and more than contrasted company in the sector of continuous coatings that has earned the trust of professionals or not at international level and we can achieve the same, with our way of working and our microcements in Houston.
Our experience as trainers in microcement is the highest
Since our inception we have shown great respect for what we do, trying to improve, day by day, in any aspect related to microcement. Thus, in addition to manufacturing, applying and selling, we have also become great trainers.
In this way, we have trained multiple generations of applicators, showing them the best techniques to help them express their creativity and good work to achieve the finishes sought by the most demanding customers.
Training is an area that we take great care in Topciment®, taking regular courses so that those professionals, whether they are part of our team or not, raise their level of application and achieve excellent results, those that can only be achieved with our continuous coatings.
In our training courses we teach how we work at Topciment®, with our products, so that each application, whatever the surface, is impeccable.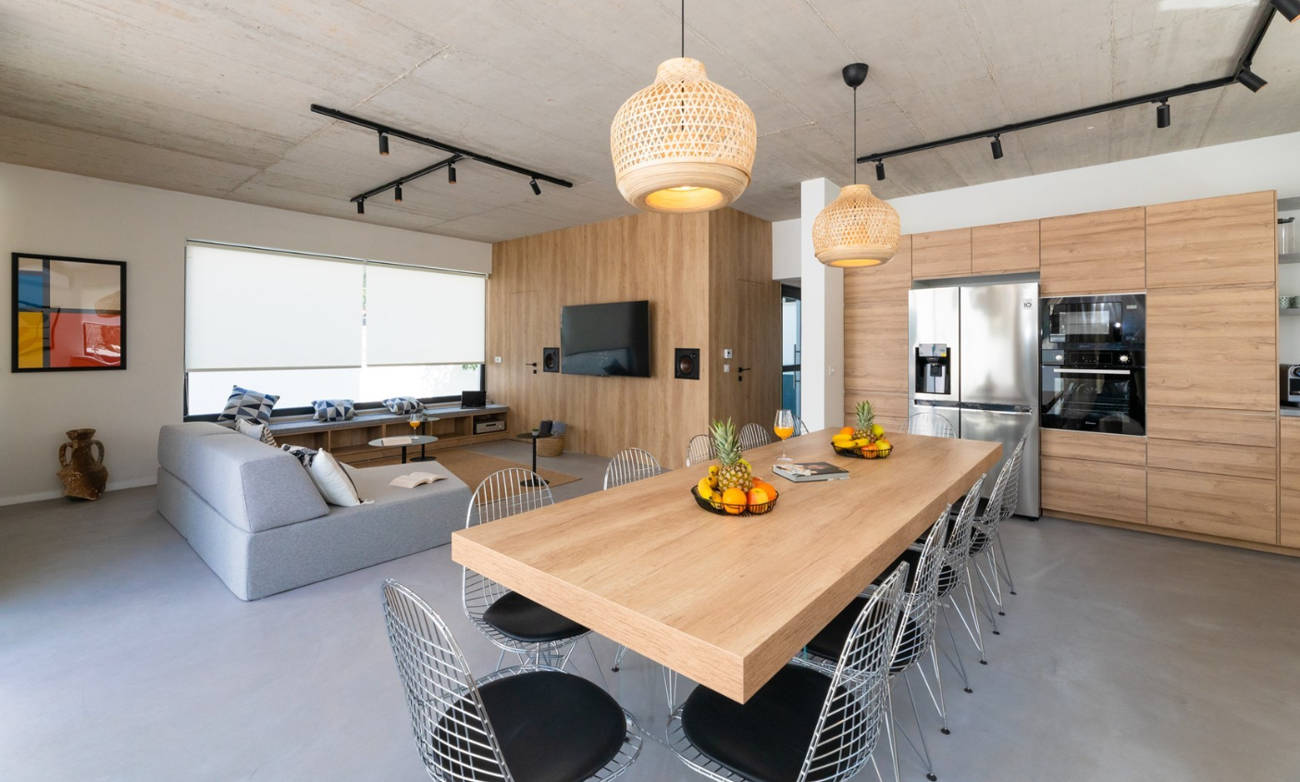 Be our microcement partner in Houston
The time has come to take a step forward and join a leading company in the decorative coatings sector, which will help your business become a reference in microcement in Houston and its surrounding areas.
If you become our partner, we will guarantee you that the results will come, just as they do in the applications that are made with our products and in which our applicators manage to exceed the highest expectations. This is because our product portfolio consists only of high quality products.
Please note that our know-how also extends to other areas such as customer service. Thus, we have at your disposal our entire department to assist you whenever you consider, ready to give you the solutions that best suit you so that we become partners in record time.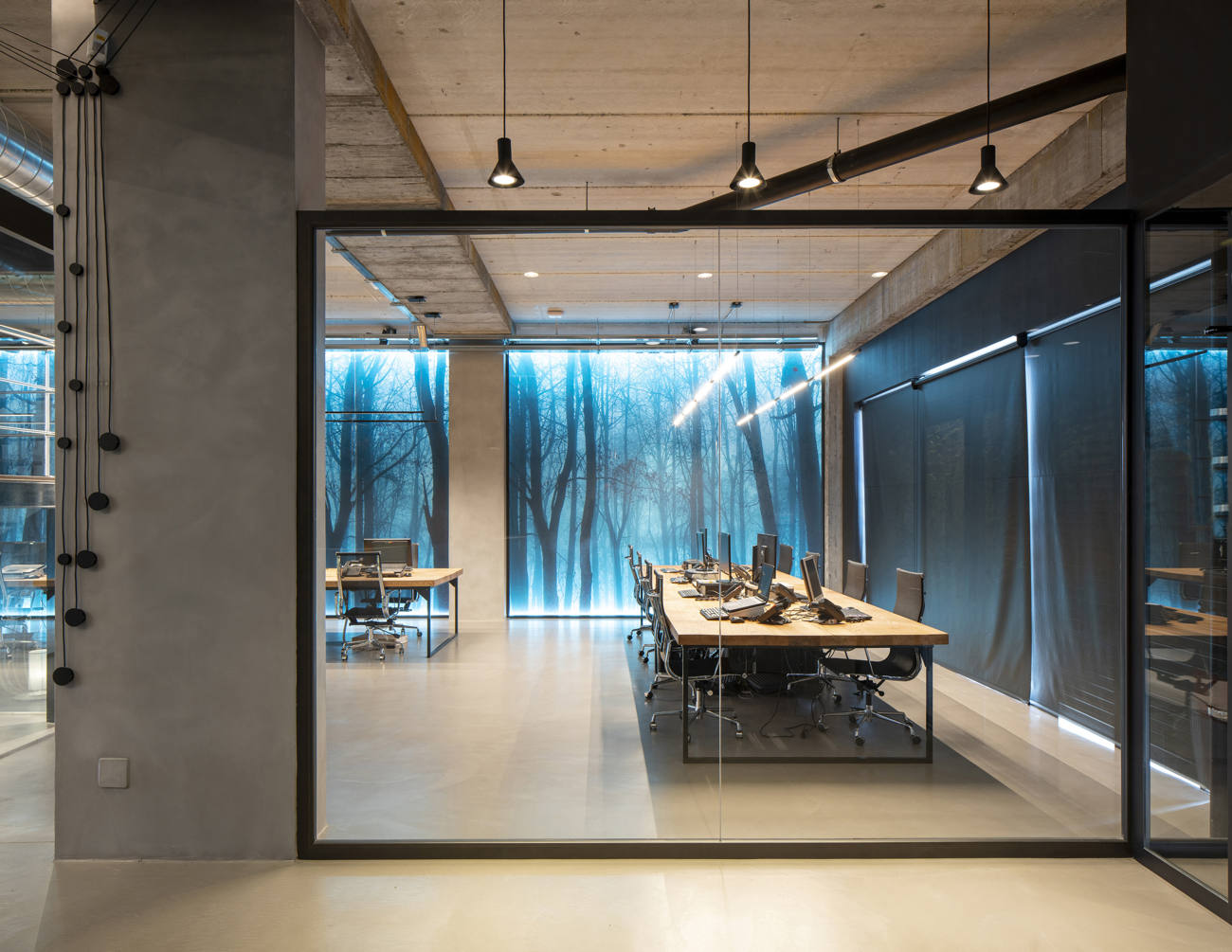 Becoming our microcement partner in Houston will help you grow
The time has come to take a step forward and join a leading company in the decorative coatings sector, which will help your business become a reference in microcement in Houston and its surrounding areas.
If you become our partner, we will guarantee you that the results will come, just as they do in the applications that are made with our products and in which our applicators manage to exceed the highest expectations. This is because our product portfolio consists only of high quality products.
Please note that our know-how also extends to other areas such as customer service. Thus, we have at your disposal our entire department to assist you whenever you consider, ready to give you the solutions that best suit you so that we become partners in record time.
Contact your Topciment®
Do you want to carry out a project with microcement in Houston but you lack advice? Are the products you use not the right ones and you need others of higher quality? Fill out the form and we will contact you.