Microcement Long Beach - Talented manufacturers of decorative concrete
Almost 20 years ago we were born, Topciment®, a company specialized in decorative coatings of high decoration. We arrived with the firm idea of revolutionizing the decorative sector and raising it to a higher level. In this long journey to achieve our goals, we have had to mediate with all kinds of situations, always with the faithful belief in mind to get one day to the point where we are today, to be one of the leading companies in the microcement worldwide.
Despite our great reputation, we like to keep our feet on the ground and remember where we come from. We believe that humility is a fundamental value in any company and today we are grateful to all those companies and professionals who bet on us for the first time and with whom we continue to maintain that bond that makes us continue to grow every day.
One of the reasons why customers today opt for our products, is due to the success that we guarantee from the beginning through the ISO 9001:2015 quality certificate. An exclusive title that speaks of our good work as a company and our professionalism.
After this long journey, we have a wide network of distributors at international level that guarantees our presence in cities as relevant as they come to be: London, Paris, Madrid, Toronto, Warsaw, Sydney, New York.... And Long Beach, a city to which we bring all our talent and potential as a company to elevate the microcement sector, in a symbiosis that fuses Spanish quality with potential American talent.
Our hard work to ensure a high performance microcement to Long Beach and around the world, has been recognized by awarding us the distinction of Innovative SME. A title that highlights our trajectory and that has allowed us to gain the trust of more and more professionals: designers, architects, interior designers, construction companies and individuals.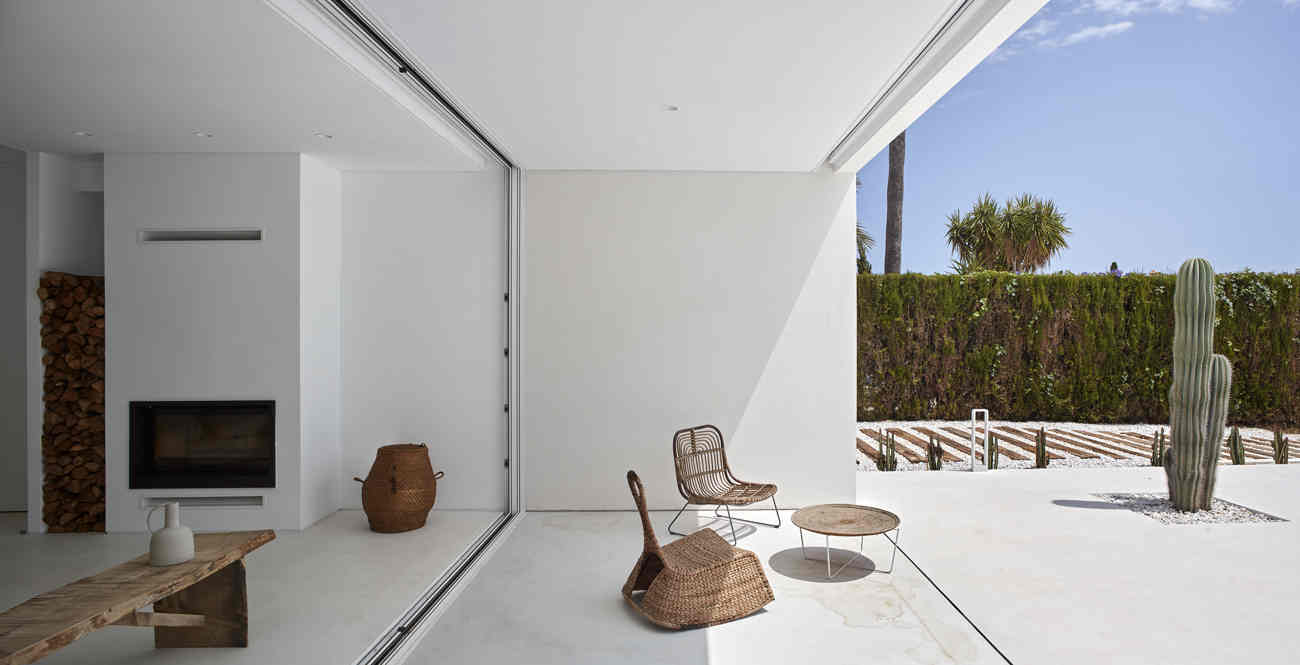 The coating demanded by the experts, microcement
More and more experts are betting on microcement as the best decorative coating for the renovation of any space. It is amazing the long list of advantages that we benefit from this material, so it is not surprising that its demand has grown so disproportionately in recent years.
This coating, only 2/3 mm thick, allows us to install it on any type of support without compromising the stability of the structure due to its weight and providing additional resistance to pedestrian traffic and wear and tear. UV rays, humidity, impacts and scratches. It is an incredibly hard material that provides durability to the surface.
Among its surprising qualities is its incredibly fast and simple mode of use, allowing the professional to apply it directly over the existing material, saving time and avoiding the generation of any kind of debris. Its high adhesion is responsible for its high ease of adaptation to any support: tiles, cement, marble, ceramic, plaster, plasterboard, terrazzo... And a long list.
Microcement is the perfect symbiosis representing the fusion of beauty and technology that specialists are looking for. A product with the incredible ability to provide results of incomparable exclusivity, which is why decorative projects of all kinds, bet on this coating: parks, industrial areas, hotels, restaurants, shopping areas, swimming pools, kindergartens, works to individuals, among others.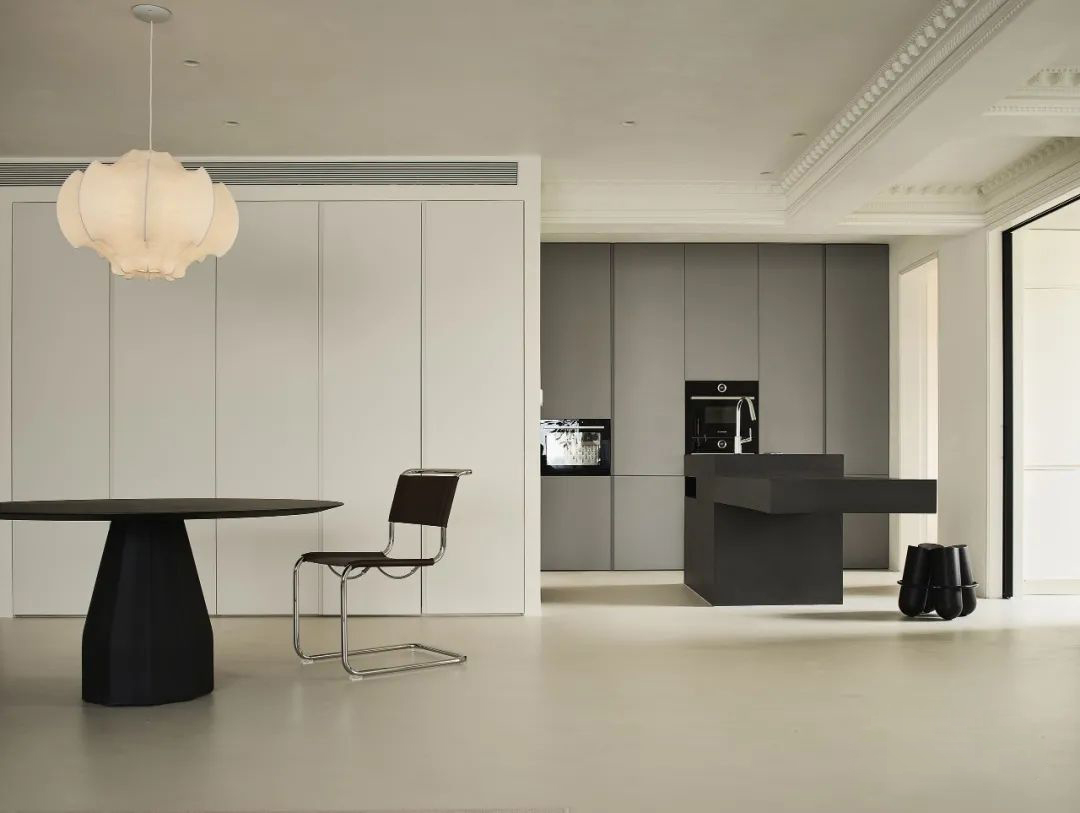 Microcement, ideal against water and much more
In microcement we find a material with unique qualities that make it stand out from other coatings and decorative materials. The water resistance it offers is one of its great benefits. A property that it offers by its very nature and that can be even more effective if certain products such as sealants or varnishes are applied. However, microcement goes much further, being a unique product with surprising properties that we are going to present below:
Stop falls
To ensure maximum safety, we strive to develop a product that can prevent any kind of unfortunate incident. In this coating you can appreciate an amazing anti-slip quality that avoids any kind of slipping in especially dangerous places such as: factories, kitchens, swimming pools, hospitals, parks, residences, etc.
Cleaner spaces
Decorative microcement provides seamless, joint-free finishes on continuous surfaces, giving them a more elegant and refined appearance. Another of its great properties is the simplicity it provides for cleaning, thus avoiding the accumulation of dust in the grooves.
Looking for it? You've got it
Being one of the leading companies in the field of coatings means being able to provide solutions to all needs. In our case, having decorative projects of all kinds, we have developed different lines of microcement to ensure customer satisfaction with successful decorative solutions.
Enviable resistance
And finally appears one of the qualities that best represents our product, resistance. For us to have a quality product that guarantees a long service life of the surface is essential. With microcement we have all this and more, because you can easily increase the resistance of the surface in different ways.
High priming
Few materials escape from your hands. Thanks to its fantastic primer, the reforms gain that character so simple and fast, as it allows us to apply it directly on the original supports, avoiding, thus, the debris.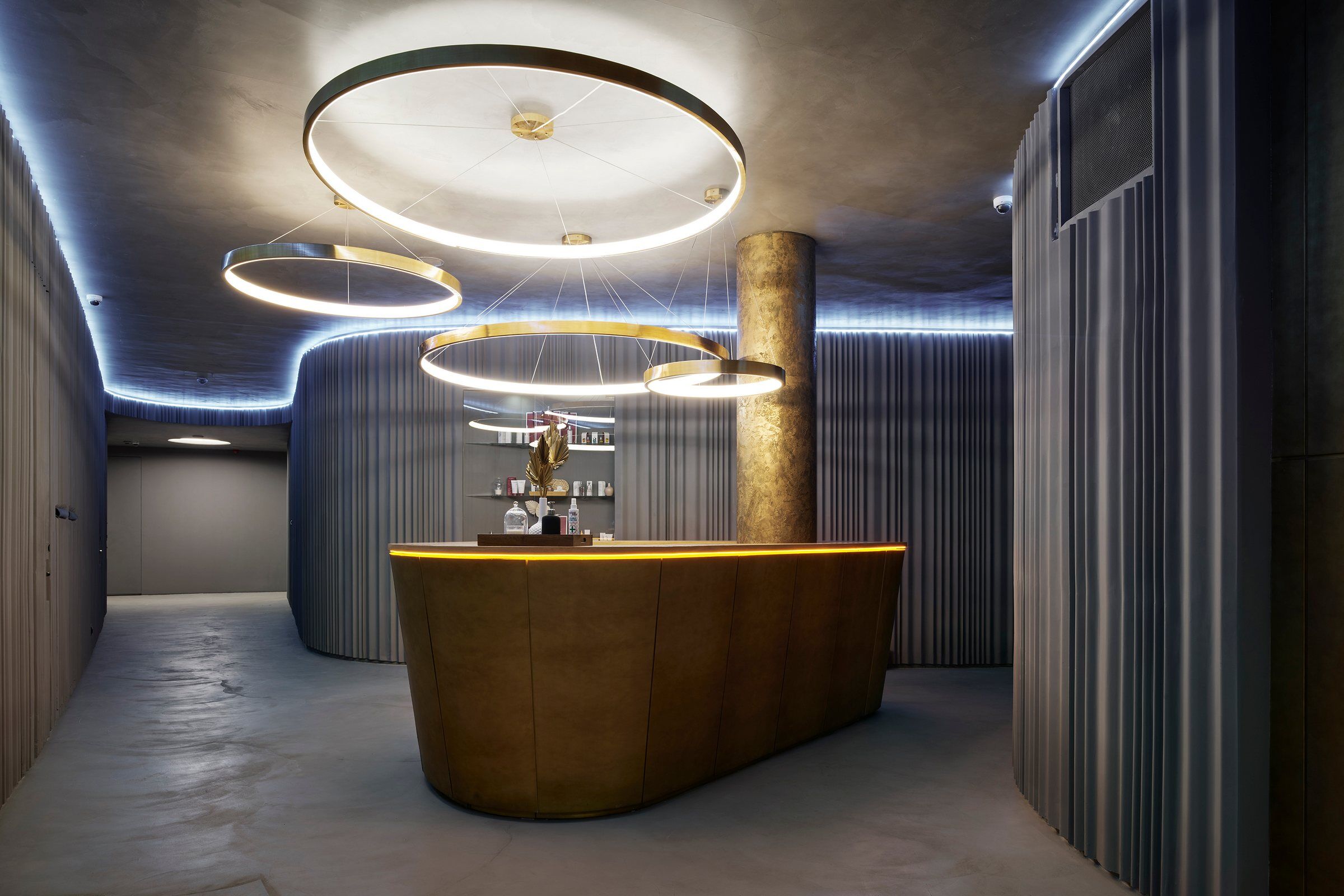 Learn why we are specialists in microcement in Long Beach
At Topciment® we consider commitment and dedication above all else. Since our beginnings in 2005, we have kept this philosophy of work, in which we invest to continue on the path of effort as the best alternative to bring our customers a high satisfaction. A goal that we would not achieve if we only offered a quality product and service. To guarantee effective results, it is vital to take care of the activity in detail.
Personalized technical service
Experience has taught us that when you start with a decorative project it is common that various concerns and questions need to be solved. With us you will have at your side a team of specialized professionals that will give you the confidence of being able to count on them at all times, so, in any situation, you can contact us and we will make sure to guarantee your company and peace of mind by providing successful solutions.
ISO 9001 quality certification
This is a vital part for the achievement of results, but also one of those that will cost us the most, to give the client the confidence that if he trusts us, his project will be fully guaranteed. In our case, we provide this guarantee through ISO 9001:2015 certification, a unique seal that few companies can boast and that confirms the excellence of our company as a manufacturer of microcement, both for design, development and marketing.
Named as an Innovative SME
One of the most effective ways for us to keep moving forward is our strong investment in R&D&I. The fact that we are a company that constantly strives to be at the forefront is recognized with the Innovative SME designation that differentiates us from other companies, highlighting our professionalism and constant evolution.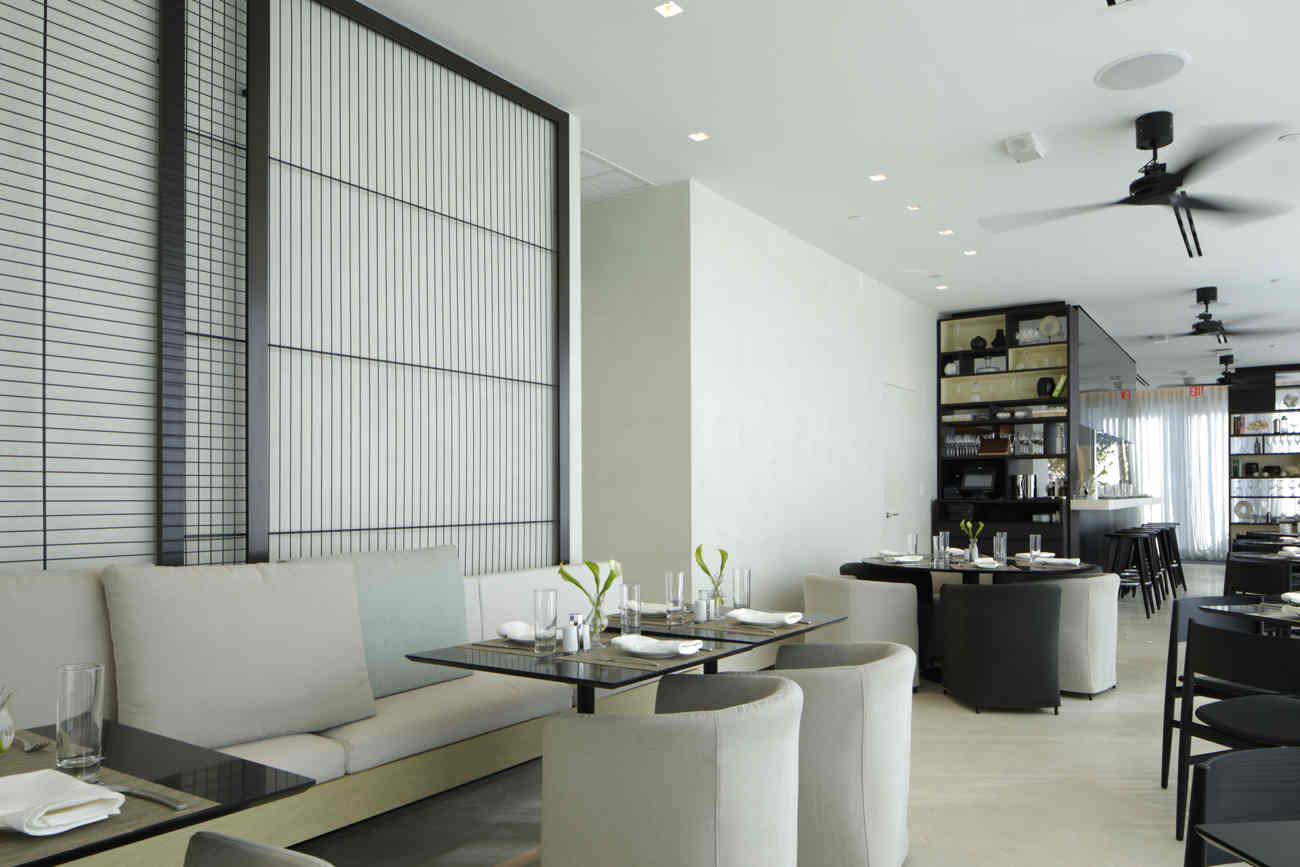 Microcement courses at all levels: we create professionals
For a large company, things like experience can only be gained over time, it is one of the most valuable intangible assets and with it comes wisdom and knowledge. Today we can say that we have become true experts in microcement, which allows us to train professionals directly in the application of microcement.
Our specialized trainings are focused on any professional looking to improve or learn new techniques and skills as an applicator. It is not necessary to be a Topciment® worker, any individual has in his hand the possibility of requesting one of our trainings in the application of microcement.
Showroom
We are proud to say that we have the largest showroom in Europe, consisting of a room of 140 square meters dedicated to the practical part of our courses for professionals and accompanied by another room of 100 square meters that is used for the theoretical part, as well as presentations.
We sell microcement in Long Beach for all preferences
Providing results that are as close as possible to the original expectations of our customers is one of our absolute priorities, in such a way that allows us to achieve results that meet the most demanding needs.
To ensure the expected results in each of our jobs, we have made an effort to develop a wide range of microcement, where each one stands out in very specific qualities and gives us the opportunity to respond in a completely personalized way to all the demands that arise.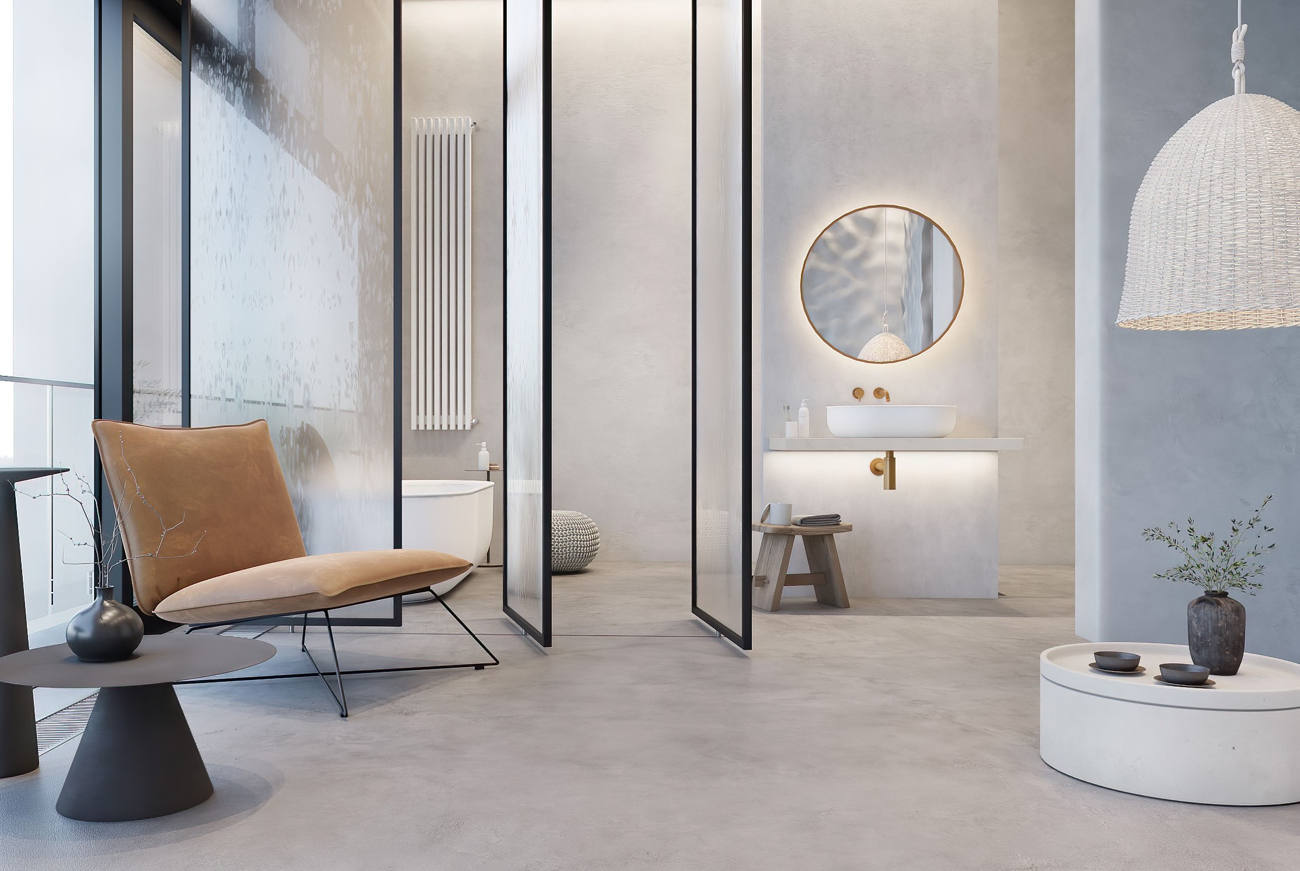 Microbase
Our most traditional cement-based microcement line, available in single-component (Evoluttion) and two-component (Sttandard ). A material with excellent strength and hardness. It can be used as decoration and thanks to its texture it creates rooms full of character. These properties make it ideal for use in floors and walls. Microcement is available in grain sizes: L, XL and XXL.
Microfino
The Microfino line of microcement is available in single-component (Evoluttion) and two-component (Sttandard) formats. This microcement is especially used to cover impassable and vertical areas and due to its fine granulometry we use it to create a high level of refinement.
Its high capacity in terms of mechanical and chemical resistance means that its use has also been extended to floors, guaranteeing excellent results. Microcement available in several sizes: XS, S and M.
Microdeck
microcement finish available in both single-component (Evoluttion) and two-component ( Sttandard). Unlike the previous one, this line is dedicated to pavements due to its high resistance to pedestrian traffic, wear resistance and anti-slip effect. Its particle size determination is: M and L.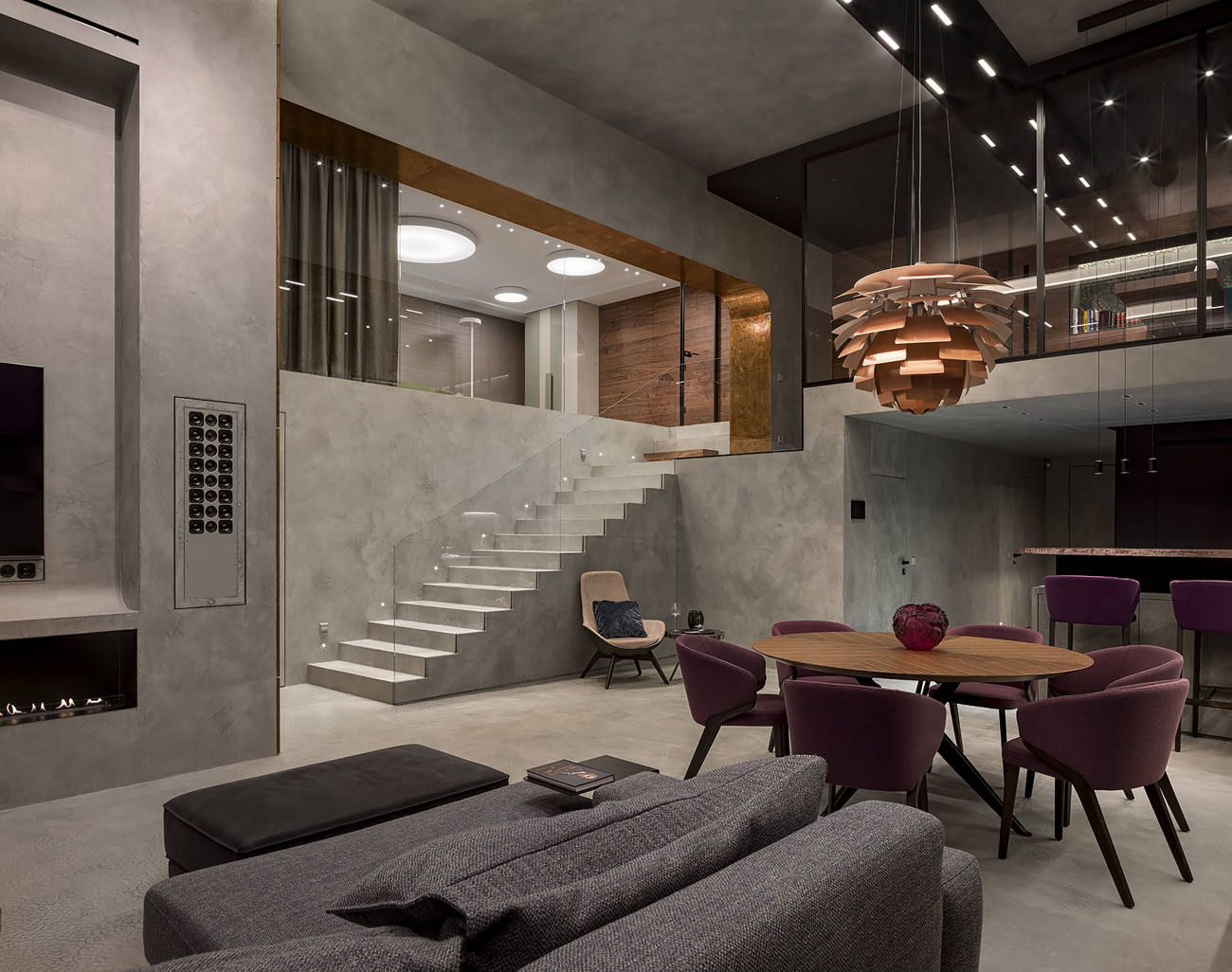 Microstone
Microstone microcement is the series created for covering outdoor areas. This is due to its amazing anti-slip finish and its high resistance to abrasion. To all this is added an aesthetic that mimics natural stone, thus achieving a triumphant mimicry with the environment. Get this microcement series in grain sizes: L and XL.
Atlanttic Aquaciment®
The Atlanttic Aquaciment® line is a microcement for areas with high environmental humidity or in direct contact with water. It stands out for its anti-slip and impermeability, qualities which are enhanced when in contact with water, due to its innovative formula, and which make it ideal for: swimming pools, terraces, showers, bathrooms, etc.
It stands out not only functionally, but also aesthetically, giving fantastic results and creating small paradises in white or off-white, guaranteeing a clean, refined and elegant environment. It has been found that this coating is available in different particle sizes: XXL and XL.
Industtrial
The Industtrial series is a microcement used to coat interior floors exposed to high loads or daily pressures with a surprising resistance to wear and tear thanks to its unique formula based on epoxy resins and fillers.
The range offers a wide range of aesthetic options, with a choice of 16 colors and 4 different granulometries: Industtrial XL, Industtrial Basic, Industtrial Medium and Industtrial Smooth.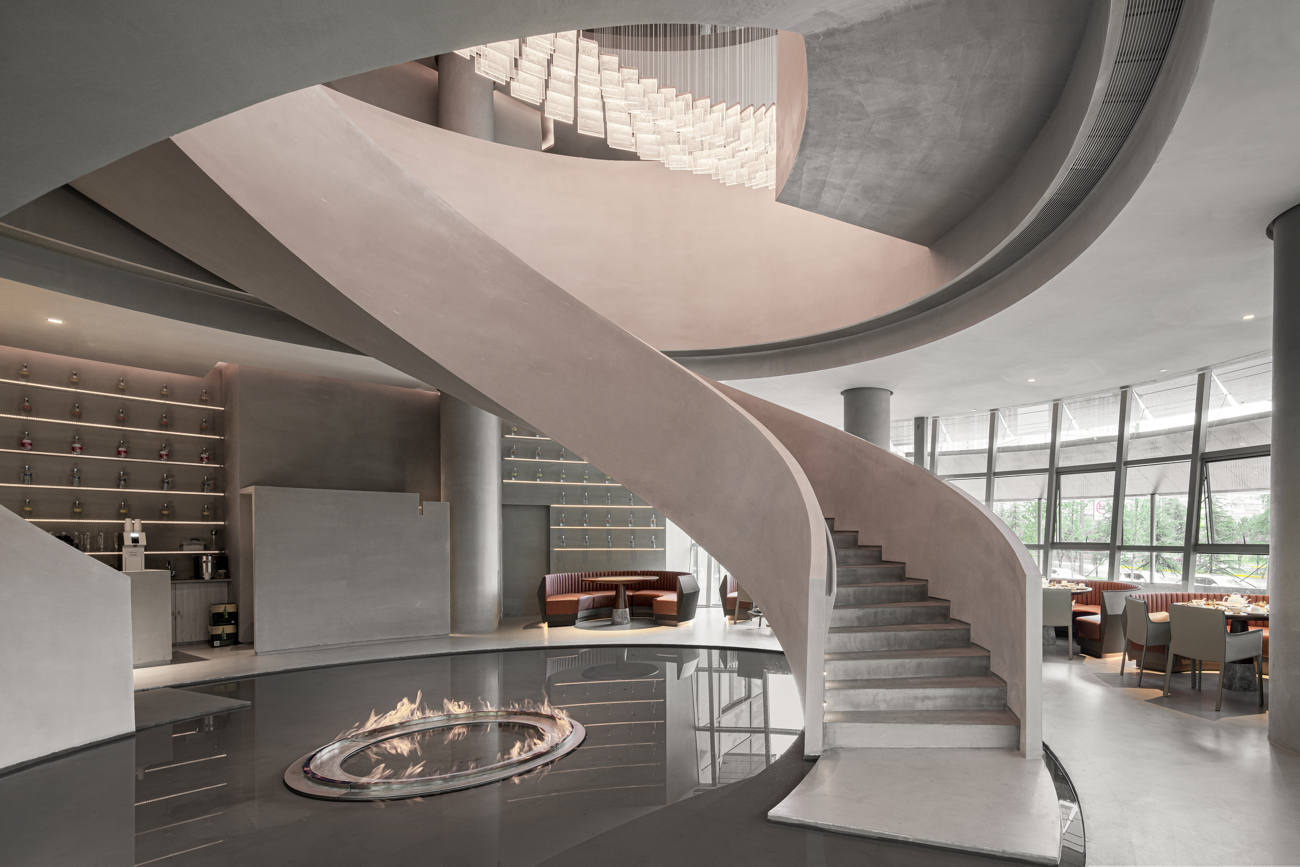 Effecto Quartz
The following is a ready-to-use microcement free of cements that could cause unexpected shrinkage or cracking. Its simple application, as well as its low thickness and great adherence, make it one of the most effective coatings for decorating houses already inhabited.
It gives us results of a successful natural look and in 16 different colors, as well as 4 grain sizes: Small Grain, Medium Grain, Big Grain and Super Grain.
Natture
We present Natture, our new series of two-component lime-based microcement, which is capable of giving rooms a completely different aesthetic, reminding us of the unique Marrakech cladding technique, the tadelakt, as well as exposed concrete.
This material is distinguished not only by its aesthetics, but also by its excellent hardness properties, as well as its chemical and mechanical resistance. You can find its grain size in: XL, L, M and S.
Colors by the bucketload, with microcement
In search of achieving maximum customization for each client, colors give us the great freedom to create unique finishes in each job, through our extensive range of colors, where, if you prefer, we can create a custom color for you through our advanced pigmentation system. A fun and exclusive way to give each project the image that our customers want, so that we meet their expectations and give the spaces a style of their own.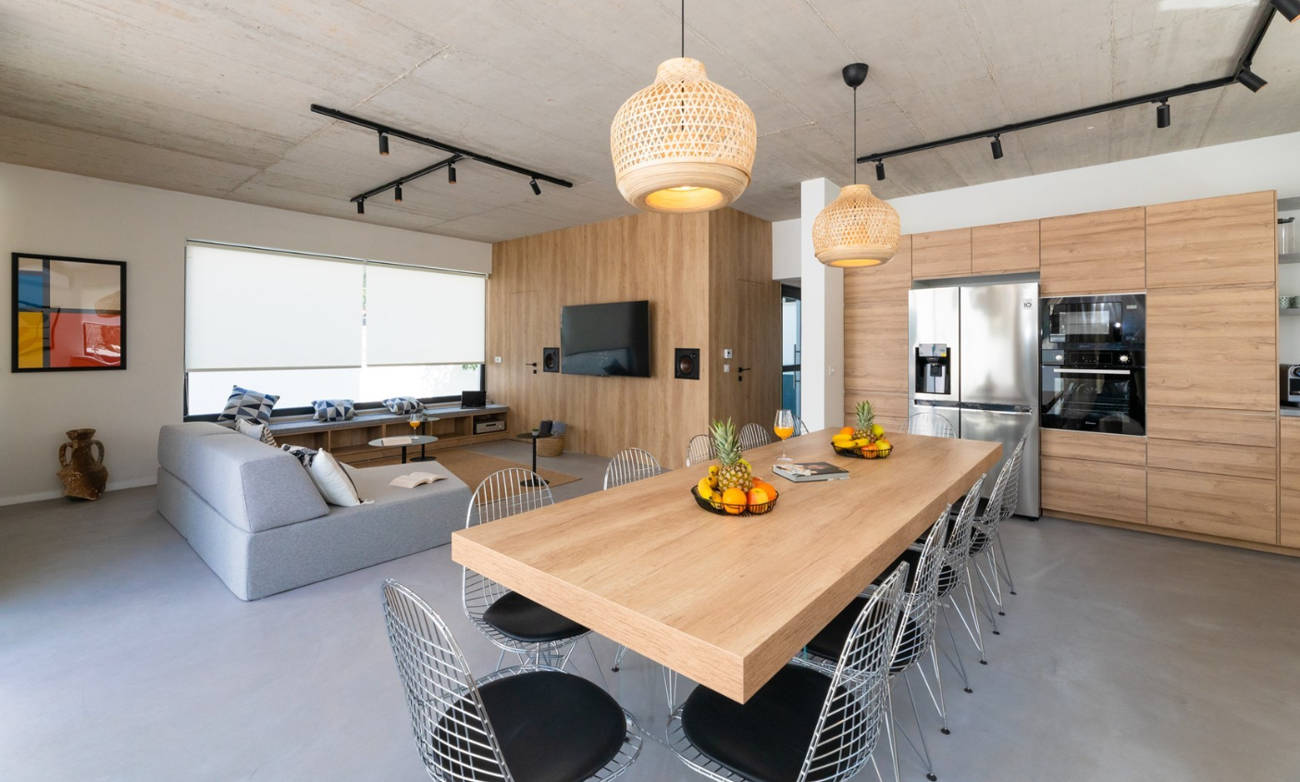 We are professionals in all kinds of decorative solutions
We respond to all the needs that arise every day with a wide portfolio of products, each of which can cover a very specific need. That is why at Topciment® we not only focus on microcements, but we also strive to be professionals in a wide range of decorative products in order to achieve results that live up to expectations.
Printed concrete
We introduce you to printed concrete, a versatile material like no other. This decorative coating is the living image of the fusion between functionality and aesthetics.
Made of water, binder, some additives and aggregates, it results in a material of unusual hardness. However, it is for its aesthetics that it stands out the most for experts. The possibilities of decoration multiply when making use of printed concrete due to its wide variety of designs, imitating materials or textures and preserving its original properties. Some examples of designs are: wood, stone, tiles, cement, brick, cobblestones, slate and many more.
Emottion
Your kitchen and bathroom tiles will shine again with our Emottion paint, which offers excellent quality results that guarantee resistance to UV light and running water, as well as a unique extra fast drying that gives the opportunity to extend its use both in exteriors and interiors.
Its use has gone beyond tiles, as professionals have found that its effectiveness is similar on wood, concrete, microcement, plasterboard, among others. This product is available in up to 10 different colors.
Elitte, metallic glazes
We show you a unique material with which to achieve singular decorations full of creativity. With Elitte, our line of metallic glazes, you can decorate both walkable and non-walkable surfaces, as well as interiors and exteriors, providing a wonderful metallic (Glaze) or glitter (Glitter) effect.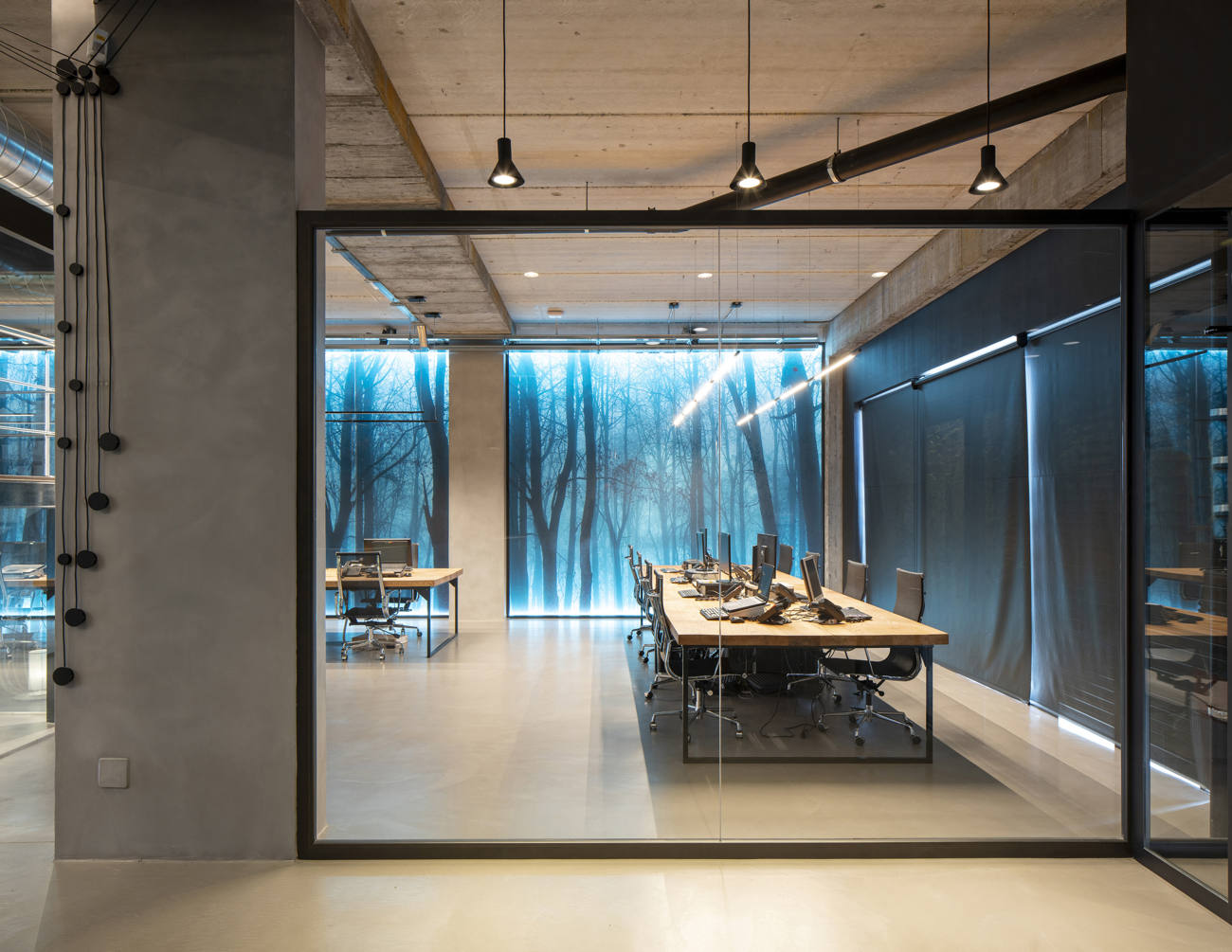 Pure Mettal Coating and Classic Mettal Painting
Pure and Classic Mettal range of metallic products, two materials with great decorative potential, with which to create exclusive and elegant environments. With excellent workability, they can be used both in exteriors and interiors.
However, there is more. For those looking to go one step further, we present our Mettal Activator, with which to achieve a spectacular rust effect that is capable of creating spaces full of personality.
Let's grow together! Microcement in Long Beach is on the rise
At Topciment we are proud of the work we have done so far. To get this far at the beginning was a goal, however, now it is a proof of the professionalism with which we have carried out everything that has been in our hands to achieve our goals.
All this gives us a confidence that does not allow us to doubt, making us know that the growth will continue to be exponential and unstoppable, because when you set the bases well and dedicate all the effort and time that we have dedicated, finally, the fruits come out by themselves.
Now you have the opportunity to get on this train, we are looking for companies or professionals to collaborate with us in order to bring our microcement to Long Beach, in a way that allows us to unite the best of both worlds, the Spanish professionalism, with the talented American style.
If you are interested, please fill out the form below and our specialized sales technicians will contact you to answer any questions you may have. Will you join us on this journey?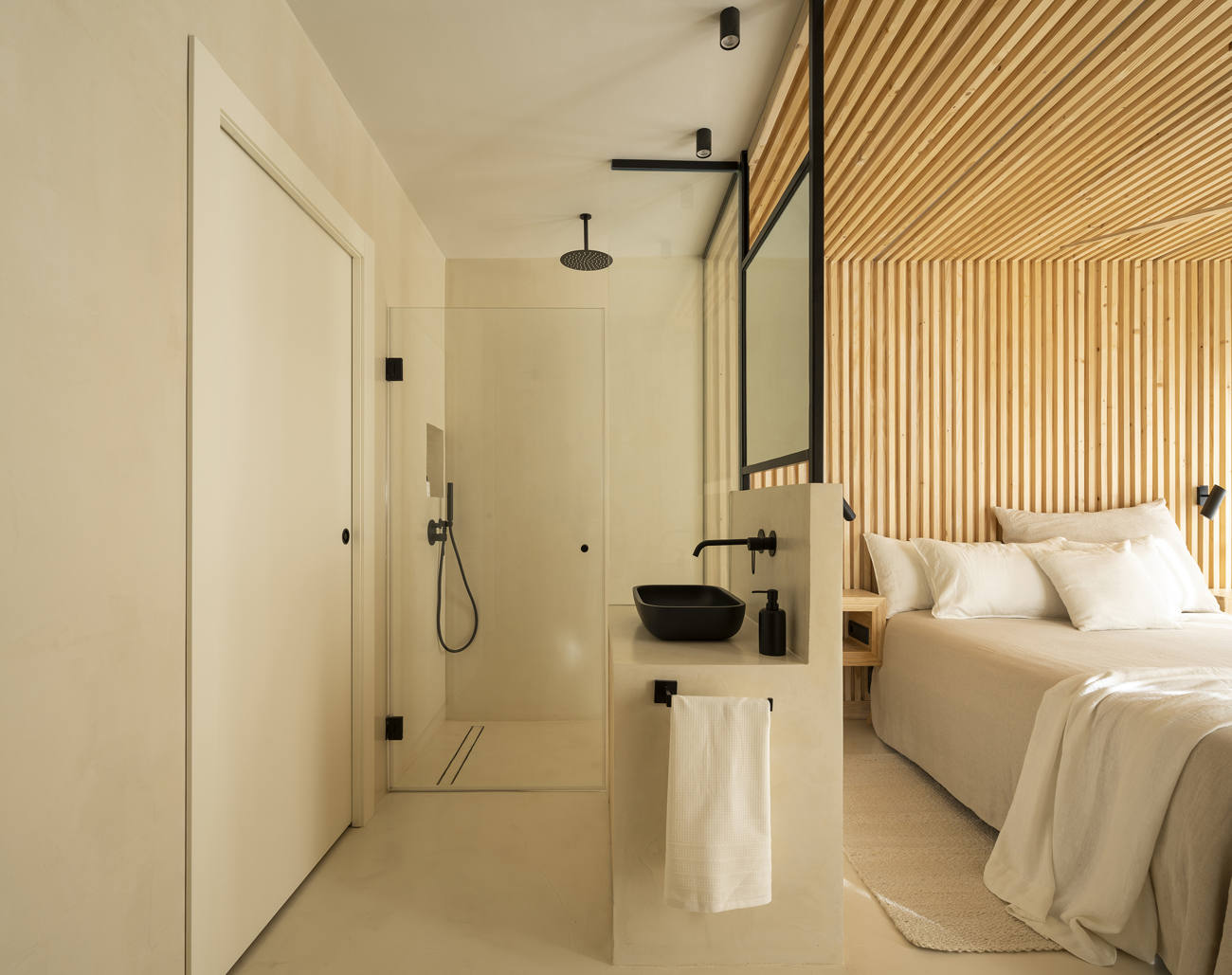 Tell us about your goals
The time has come to start a new stage and move forward with your decorative project. Betting on us you will have a company which has engraved in its DNA the work and passion, two key elements to ensure absolute success.
So, why not get to know us? Tell us what you are looking for and what are your decorative desires, a team of experts will assist you in every detail.