Microcement in Miami - Specialists in concrete solutions
Topciment® is recognized in the industry as one of the largest specialists in microcement at the international level. In the almost twenty years of experience that we treasure, the satisfaction of our customers is our best letter of introduction.
Since 2005 we have been immersed in the manufacture of continuous coatings that have marked a before and after in the decoration of interiors and exteriors. Our strong commitment to R+D+I has led us to offer solutions with full guarantees to applicators, interior designers, architects and construction and decoration companies.
From the choice of raw materials to the training of our partners and applicators. All the processes and participants that are part of them are subject to an exhaustive quality study. A quality that is demonstrated in the final finishes of the renovation projects executed with our products. Renovations of residential, hotels, restaurants, offices and other businesses and commercial premises. We have qualified installers all over Florida.
Our good work, the premium quality of our micro-toppings and the services we offer to professionals has led us to be leaders in microcement in Miami. We sell material, but we also train professionals. Will you be the next Topciment® certified applicator?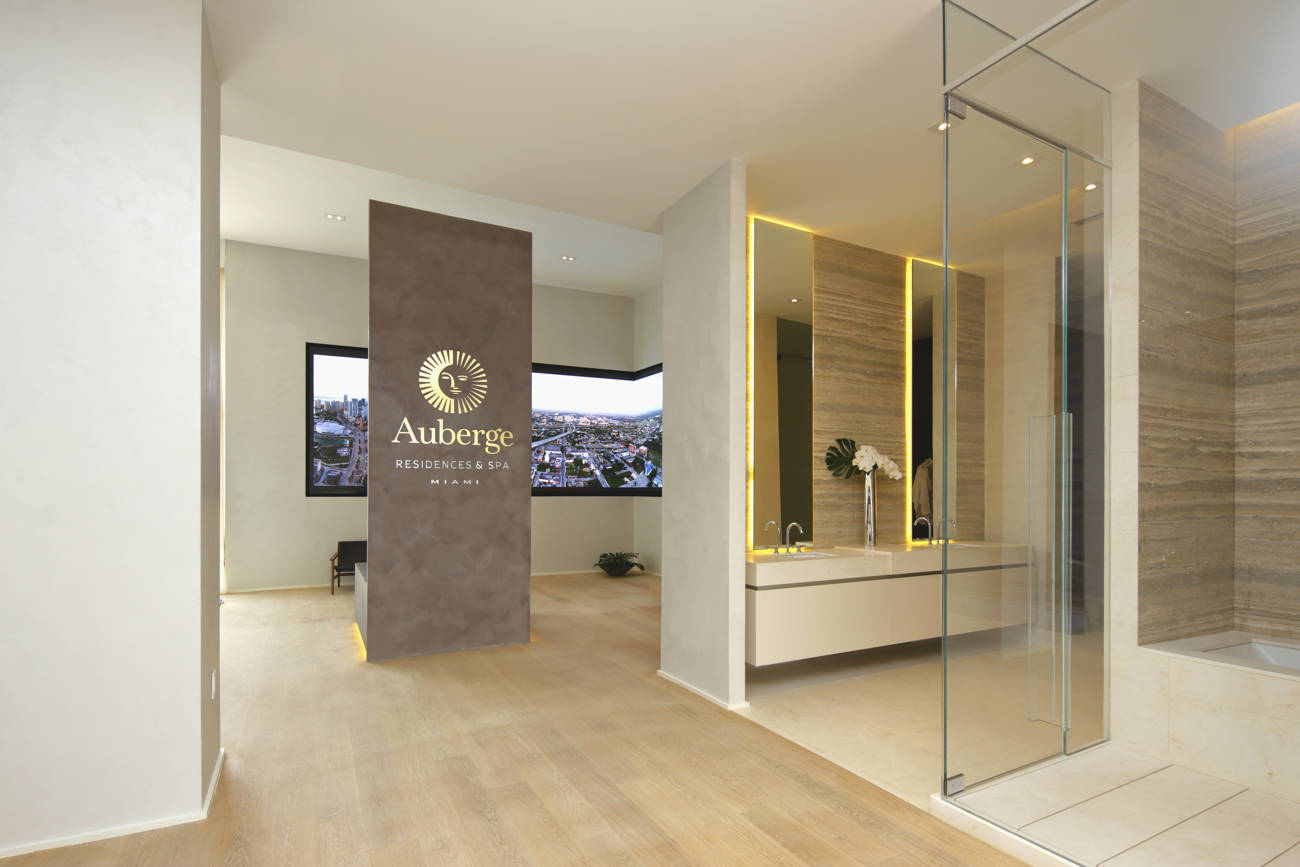 What is microcement or micro-topping
Microcement is a cement-based material that is applied in thin layers never exceeding 3 mm. A pigmented decorative coating with excellent adhesion on floors and walls and perfectly compatible with an infinite number of materials.
Concrete continuous surfaces of incalculable beauty that allow rapid renovation of spaces without demolition along the way. Resins, water, additives and pigments complete the composition of an unrepeatable coating that fuses aesthetics and functionality in equal parts.
The textures and effects are never the same thanks to the handcrafted application of the applicator, who leaves the imprint of his work on each trowel. Pavements and walls of long useful life that do not deteriorate despite the passing of the years.
Benefits and uses of a microcement coating
Our microcements in Miami are not limited to representing the aesthetic trends of the present and the future. These canons of beauty are more than fulfilled while guaranteeing functional, resistant and long-lasting solutions. At Topciment® we pursue excellence.
Cost-effective remodel without demolition
Microcement is a coating with incalculable advantages compared to other inherent materials in the decorative sector. The time savings alone that come from being able to be applied to the substrate without any construction work or demolition make it inexpensive.
An even seamless look
Sophistication and elegance come together in microcement coverings that seem to have no end. Visual ruptures are eliminated, and you gain in amplitude, luminosity and comfort above all. Surfaces that are easy to clean and maintain in optimal condition for years and years.
Minimal thickness to any rigid surface
No rigid surface can escape the charms of microcement. Thickness of less than 3 mm almost imperceptible, as if it were a second skin, which does not affect the structural load of the pavement. And, in addition, it is compatible with underfloor heating. Marble, ceramic, gresite, cement, tiles, plaster, plasterboard, plaster, concrete, etc.
Durable and versatile
Do you have a decorative style in mind? Microcement faithfully reproduces it. The wide palette of colors and textures makes it easy to create any environment. Finishes more rustic and traditional or more avant-garde and minimalist in any space. Kitchens, bathrooms, saunas, swimming pools, stairs, furniture, facades, restaurants, offices, hotels, etc.
As strong as concrete
Delicate in its application, but as strong as concrete. Reliability in capital letters. This is what our microcements in Miami offer, systems that do not crack or crack thanks to their excellent mechanical and chemical resistance.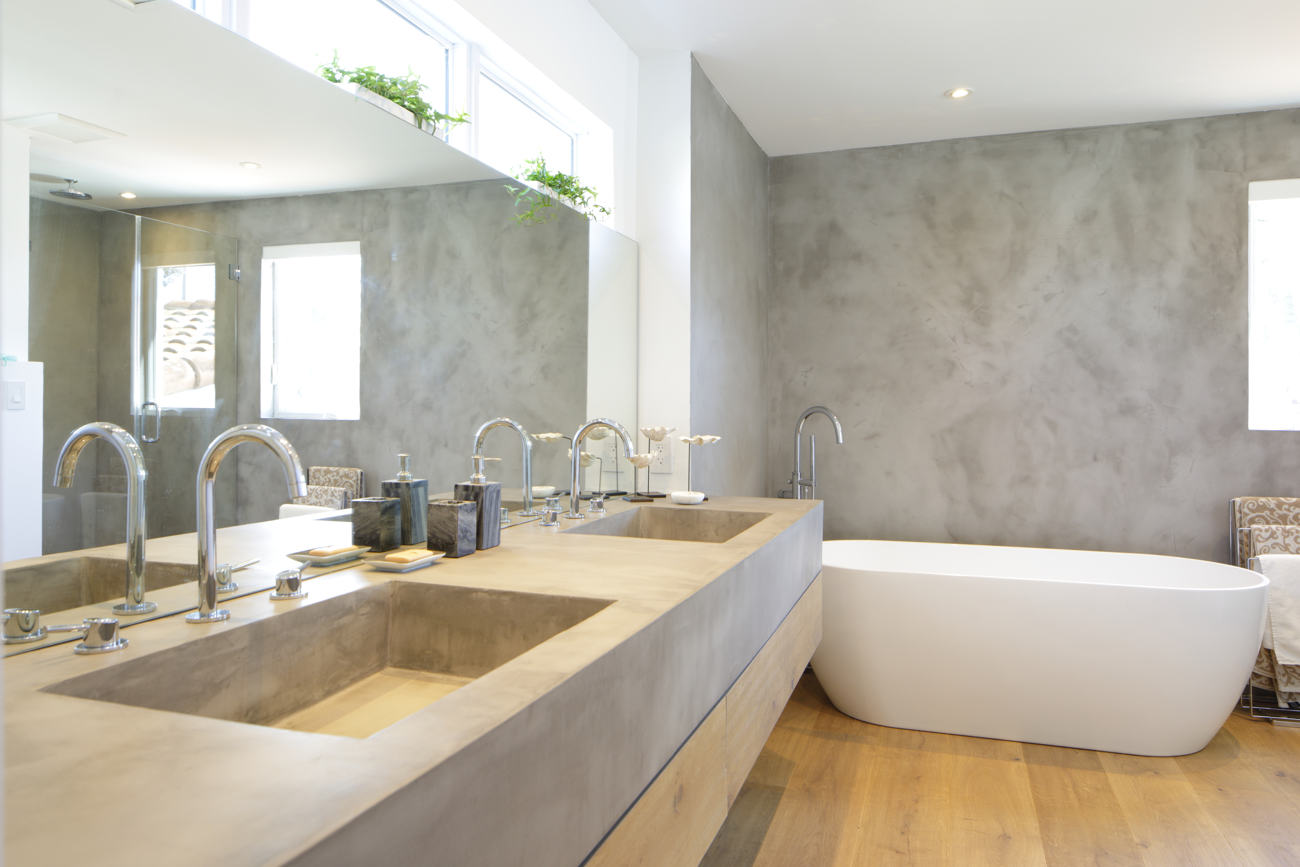 Masters of microcement in Miami and the rest of the world
At Topciment® we have been and continue to nurture a powerful network of distributors from one end of the world to the other. England, Australia, Canada, China, Russia, Germany, Italy, France, etc. Our experience in microcement has led us to be a recognizable and renowned brand.
Not everyone can demonstrate almost twenty years in the industry, nor the CE Marking and ISO 9001:2015 certification that our products have. We know what we do, and so do others.
Are you a professional looking for new brands? Would you like to sign up for one of our microcement courses in Miami? Or would you like to hire the services of our applicators for your project? Fill out the contact form and we will get to work.
Made in Spain: competitiveness and quality
We are a Spanish company headquartered in Valencia, where our microcement factories are located. There we have the most advanced machinery to manufacture our coatings, as well as laboratories where our chemists formulate each product in detail to offer the best performance on the market. A Made in Spain brand that we proudly represent and export around the world. And that has led us to reach the highest levels. We are demanding by nature, because we want you to be demanding with us.
Our know-how as a microcement company in Miami
We offer you all our experience in microcement. A long trajectory that we put at your disposal so that your business can grow exponentially. Because it is not enough for us to sell products to the professional, we want to offer you our support through different value-added services.
Specialised technical support
If you grow, so do we. We accompany you throughout the entire process. You can count on our specialized technical support whenever you need it. Free technical support 365 days a year to help you with whatever you need. We provide solutions to your problems.
ISO 9001 quality products and services
When we say that we aspire to excellence, it is for a reason. Our products and services are certified under the ISO 9001:2015 quality standard.
Training courses
You, professional, are our reason for being. Take your skills to the next level and become an authorizedTopciment® applicator in the city of Miami. Theoretical and practical courses for all levels of specialization. Complete the form if you want more information.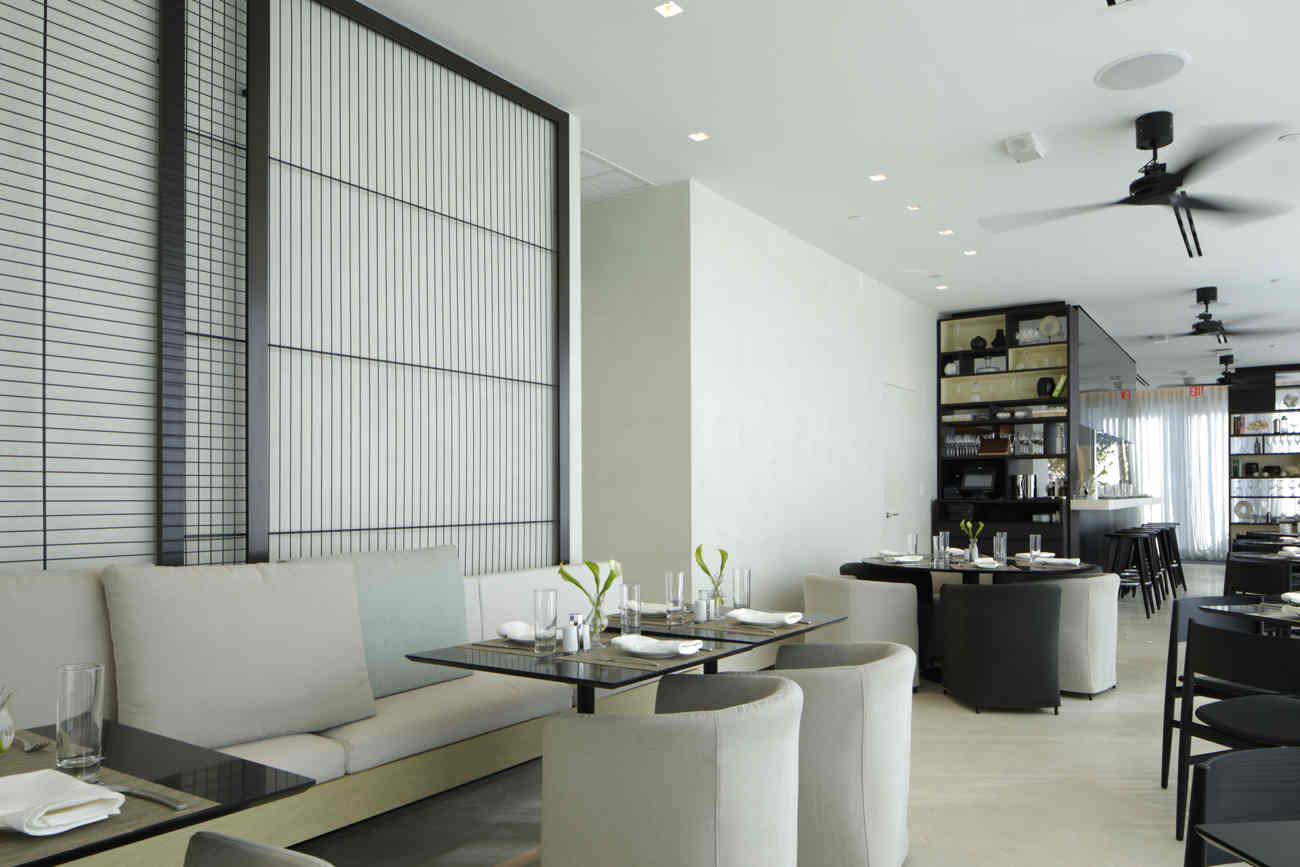 Topciment® brand microcements in Miami for professionals
The mechanical and chemical performance of our microcements in Miami is unbeatable. Resistances that can be used in both new construction and renovation projects. The results are exquisite in both Versatility at maximum strength in just 2-3 millimeters of thickness.
Extremely light, flexible and resistant. Long life products that do not crack or wear out over the years. We have cement-based, lime-based and epoxy-based systems. We also manufacture cleaners (Ecoclean) and waxes (Ceraciment) to maintain the optimum condition of floors and walls.
Microbase, the microcement to condition any surface
The preparation of the substrate is essential to ensure a durable and resistant coating over time. And the first step, in addition to conditioning it, is to apply a preparation material that contributes to achieving this. An objective that is achieved with Microbase, our microcement preparation material for floors and walls.
This coating helps to strengthen and consolidate the surface thanks to its great hardness and robustness. This excellent performance has contributed to the fact that some applicators even use it as a finishing microcement. Those who do so seek to give the facing a more rustic-looking finish. It is available in three grain sizes; L, XL and XXL, and as a single-component (Evoluttion) and two-component (Sttandard ) microcement.
Microfino, the vertical finishing microcement
To finish walls and other vertical and non-trafficable surfaces we have formulated Microfino, a versatile microcement finish with which to create a beautiful water effect. A decorative style with which to achieve the most powerful visual contrasts in the rooms and spaces in which it is used.
Among its many qualities, it stands out the natural and soft touch finish that Microfino gives to the surfaces. Designed to be applied after Microbase, this coating is available as a bicomponent (Sttandard) and monocomponent (Evoluttion) in granulometries XS, S and M. This material is so hard that some people dare to apply it on floors due to its chemical and mechanical resistance.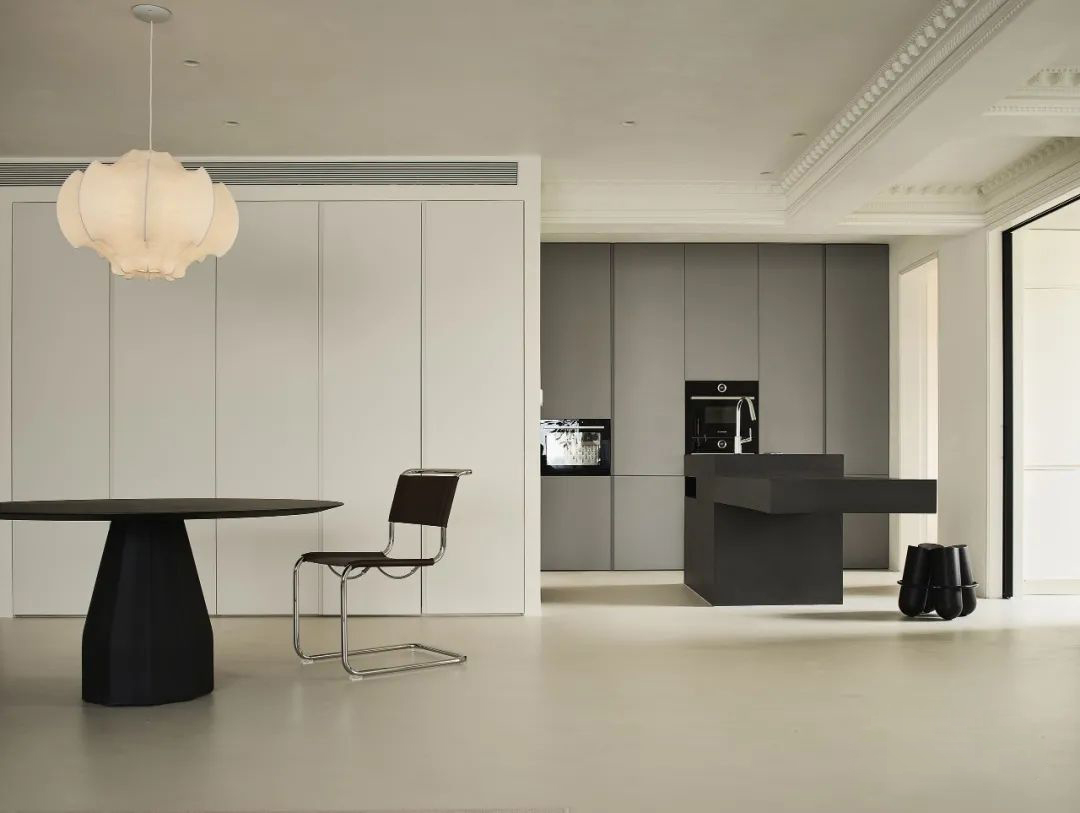 Microdeck, the microcement with horizontal finishing
Microdeck was created with the aim of covering floors, with special emphasis on interiors. A finishing microcement that gives surfaces a non-slip finish. Like Microfino, its composition is available as a single-component (Evoluttion) and two-component (Sttandard ). M and L are its two granulometries.
In addition to its non-slip character without any treatment, it is highly resistant to abrasion and pedestrian traffic. These characteristics make it one of the best alternatives for covering terraces and other outdoor paving. The possibility of applying it with the "fresco on fresco" technique allows for a wide range of finishes.
Atlanttic, the ideal microcement for swimming pools
Miami is a city with a privileged climate. The hot summers invite you to enjoy the beach or the pool, whoever has one. This is the context in which Atlanttic, a two-component microcement for lining swimming pools and creating a privileged space, has emerged. A coating that exudes exclusivity, sophistication and luxury. Atlanttic is the ideal complement to existing and in-ground pools due to its magnificent properties.
Atlanttic provides the edges and crown of the pool covered with microcement with non-slip and waterproof properties, achieving a design space in which there is no room for slips and unwanted falls. These benefits can be extrapolated to other surfaces in contact with water, such as fountains, ponds, saunas and thermal baths, among others. It is also a material that can be used in swimming pool basins due to its remarkable resistance to immersion.
Microstone, the microcement for outdoor spaces
Virtually all microcement systems that we manufacture are perfectly suitable for decorating outdoor environments. However, we have a specific system for outdoor spaces such as terraces and facades: Sttandard Microstone. There are many reasons that make it the most suitable coating:
- It is resistant to different weather conditions: rain, ambient humidity, UV light....
- It is a bicomponent microcement and has two granulometries: L and XL
- It provides a non-slip finish to the surface.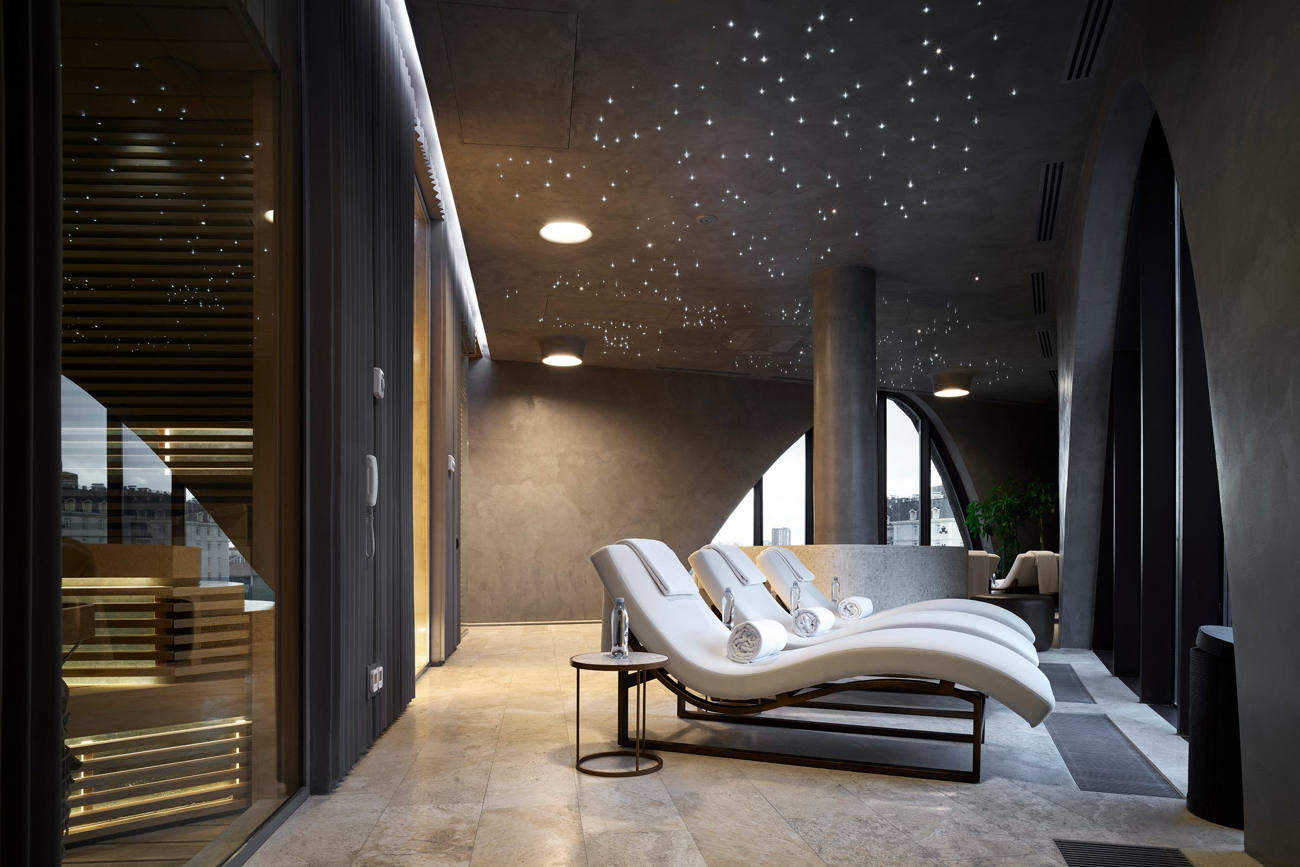 Industtrial, epoxy microcement
No other coating is better suited to the needs of industrial environments such as parking lots, warehouses, galleries, etc. This microcement with epoxy resin and aggregates considerably increases the strength and hardness, while providing greater impermeability to the support. Four granulometries and 16 colors give meaning to this product, a system that causes a sensation for covering interior walls and floors.
Efectto Quartz, ready-to-use microcement
Efectto Quartz is the exclusive line of ready-to-use microcement. A product of four granulometries that can be applied on walls and floors, indoors and outdoors in the same way and with full guarantees. What are its advantages over other microcements? It makes life much easier for the professional.
With Efectto Quartz, mixtures and possible errors are reduced to the maximum, ensuring a higher application speed and lower transport costs. Compared to other products on the market, only three coats of product are needed, compared to some that require four.
Natture, lime-based microcement
Based on lime we have the bicomponent microcement Natture. An interior and exterior coating that stands out for its superior workability and hardness. A product that does not crack under any circumstances thanks to its minimal shrinkage.
It has a variety of finishes thanks to its four granulometries, variety of application and for being a reworkable product. Tadelakt effect, exposed concrete, stucco, etc. Its natural aesthetic captivates.
Primers and protective sealers for microcement
The Primacem (primers) and TopSealer (sealers) families are indispensable for the correct application of our products. Depending on the space, the functional needs and the desired finish, one type or the other will have to be used.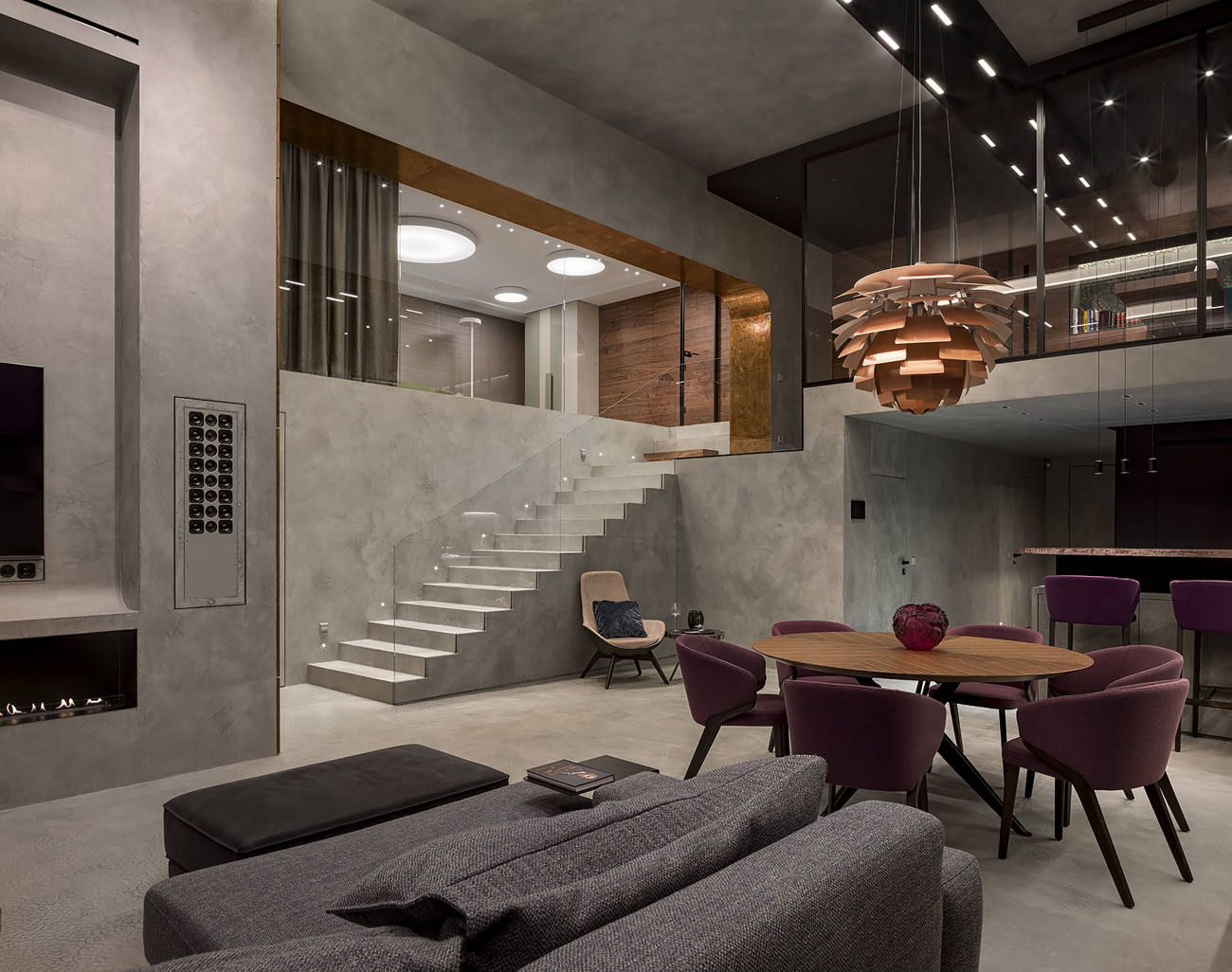 Microcement and another innovative coverings
Absolute customization is assured with our innovative coatings. Those spaces and rooms in which they are applied increase their level, regardless of the place, color and texture used.
Solutions designed to fit the needs and tastes of each client. Functional materials with high decorative value that are equally suitable for interiors and exteriors.
In Topciment® we have specialized in microcement in Miami, but our catalog is much broader, meeting the demands of the decorative sector.
Metal paints
o highlight surfaces and furniture within a space, metallic finishes are perfect. Automatically the aesthetics of the place becomes more eye-catching. A touch of distinction that offers spectacular results especially in interiors that are worthy of a museum. We create highly decorative designs with Pure Mettal, our two-component metallic paint, and with Classic Mettal ready-to-use paint.
Rustic paints
Oxides give a warm and different look to environments. A decorative trend that sweeps wherever it goes and gives a modern, vintage and industrial touch. If you want to be at the forefront and achieve a vintage style, use our rust accelerator Mettal Activator. Thanks to its use, our metallic paints are transformed into rustic paints.
Tile paints
We have also designed an exclusive line of tile paints. Emottion does not require priming and dries very fast compared to other competing brands. It is perfectly resistant to running water and does not yellow, so it can also be used outdoors.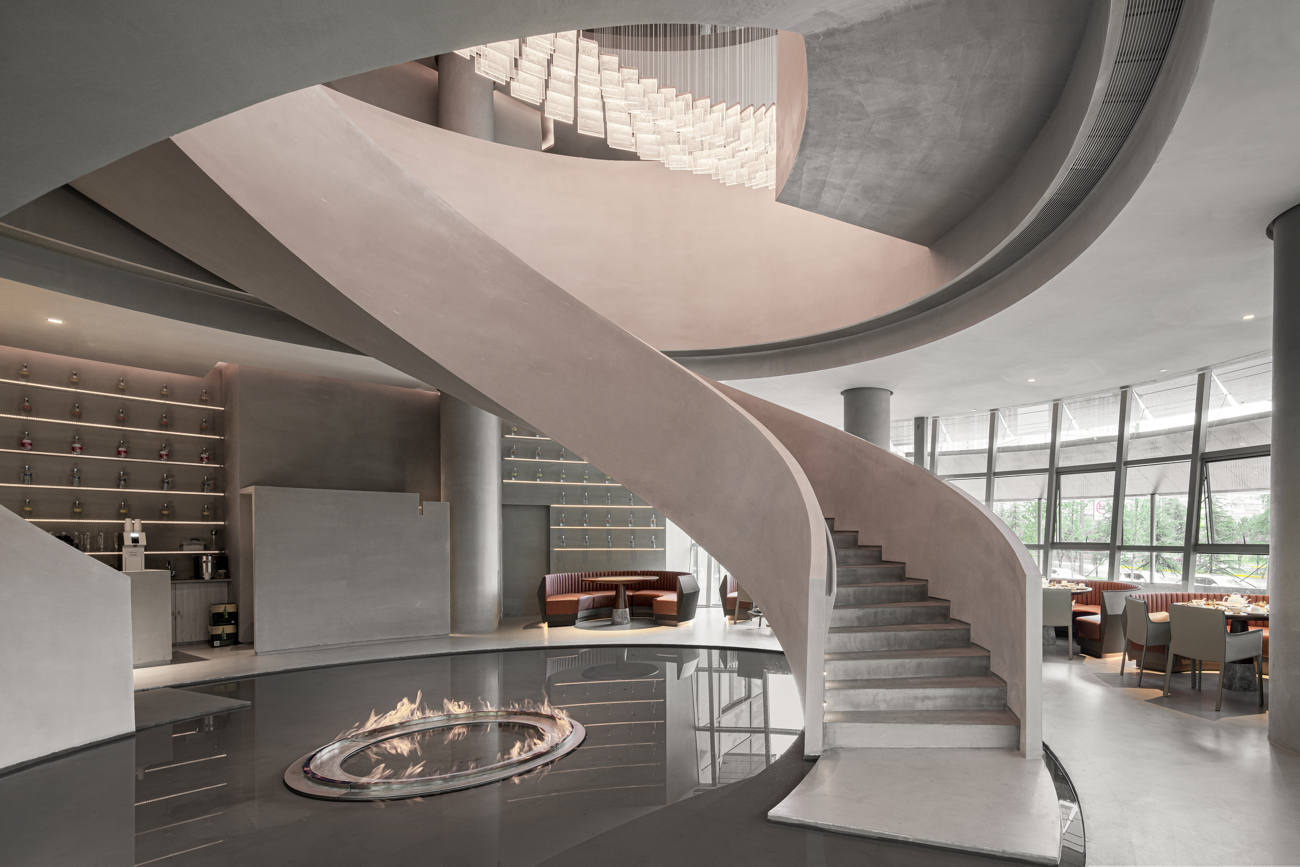 Glazes
For other types of decorative finishes where the emphasis is on contrasts, Elitte is a perfect solution. Highly decorative glazes that provide both metallic and glitter finishes. The results obtained are simply spectacular.
Stamped concrete
The popularity and demand for stamped concrete in Miami has not gone unnoticed. That is why we also manufacture specific products to make quality pavements for life. In our catalog you can find from printed molds and decorative mortars, to repair mortars, release agents, weather-stable pigments, varnishes, etc.
Give your creativity a microcement form
Micro-topping has as many forms as there are ideas to put into practice. Unleash your creativity and we give it micro-cement form. Floors, walls, terraces, stairs, swimming pools... We study your project to the smallest detail and offer you the best budget for your reform, whatever it is. You are just one click away from taking the next step. Shall we take it together?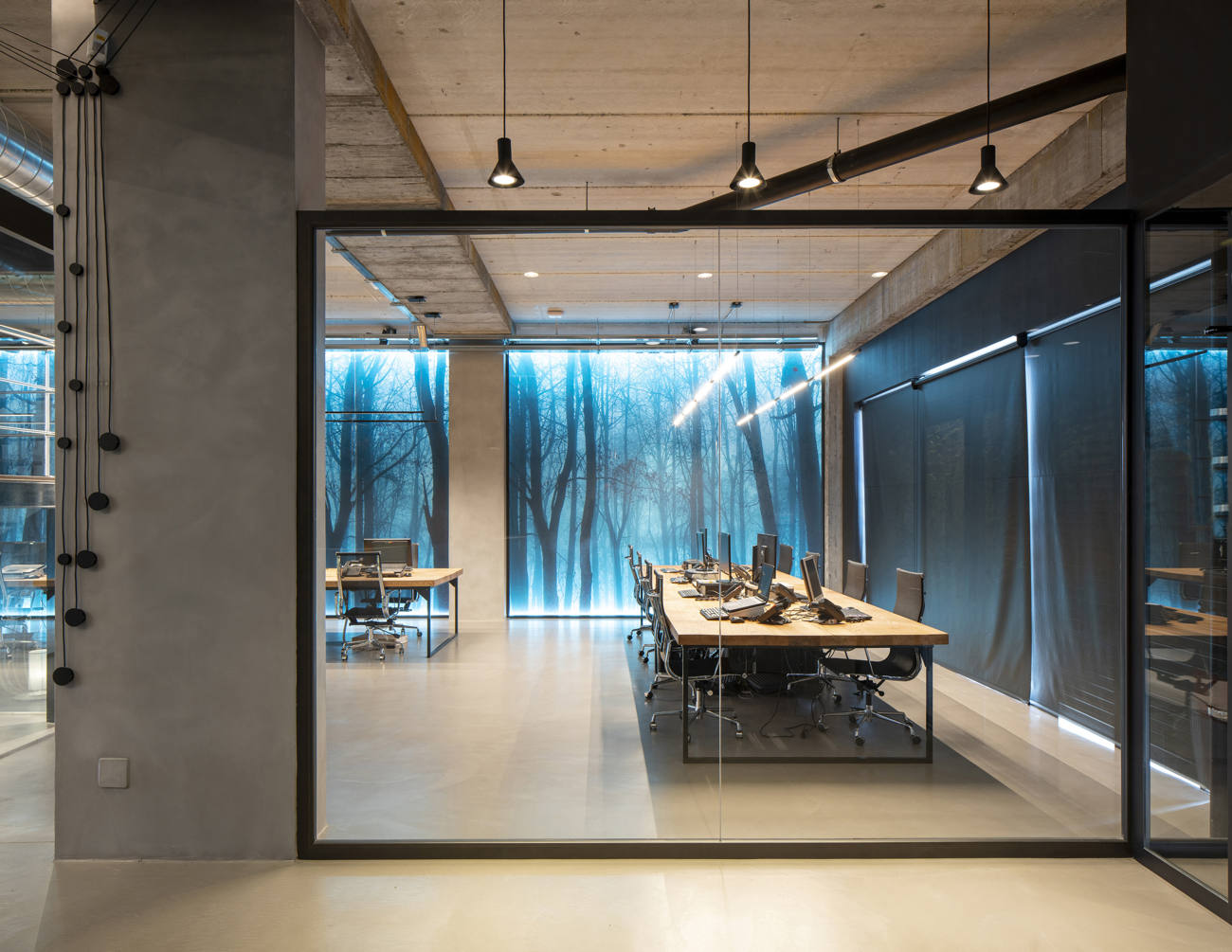 Talk to an expert
Don't call us, we'll do it for you. Fill in this form and tell us how we can help you. One of our technicians will call or email you as soon as possible.