Microcement Minneapolis - Concrete coating experts for quality renewals
In Topciment®, we have come to the conclusion, after almost 20 years of journey, that excellence is in our hand to achieve it and go beyond. With this motto in mind is how we have established ourselves as one of the leading companies worldwide in Microcement and other decorative coatings, always aiming to meet the most demanding needs of our customers, through the constant evolution of our services and products.
We know that it has been thanks to the trust placed in us by the professionals with whom we collaborate, the specialized companies, as well as our most loyal customers, that we have been able to get to where we are today. This confidence is the result of the guarantees of success that we have provided from the beginning as a company, which encourage them to bet on us from the beginning. One of our most prestigious achievements is the ISO 9001:2015 certificate, a distinguished seal of quality that recognizes our work to achieve excellent quality results.
It is due to the security that we transmit, that more and more companies are deciding to collaborate with us by using our products, which has allowed us to have an important network of distributors internationally, and consequently take our presence to cities as influential as: New York, Toronto, London, Sydney, Paris and so on. As a company with a great international trajectory, we want to share our products at a global level, in such a way that we raise the decorative coatings sector through quality products such as our microcement and our concrete, which are responsible for giving wings to the professionals to achieve success with each of their jobs.
We have worked unconditionally to ensure that our services and products have the highest performance, which is why we have finally been recognized through the title of Innovative SME, a merit that we proudly received and that puts in value our track record as experts in microcement which has made various profiles of industry professionals have wanted to bet on us: Architects, construction companies, interior designers, designers, individuals and many others.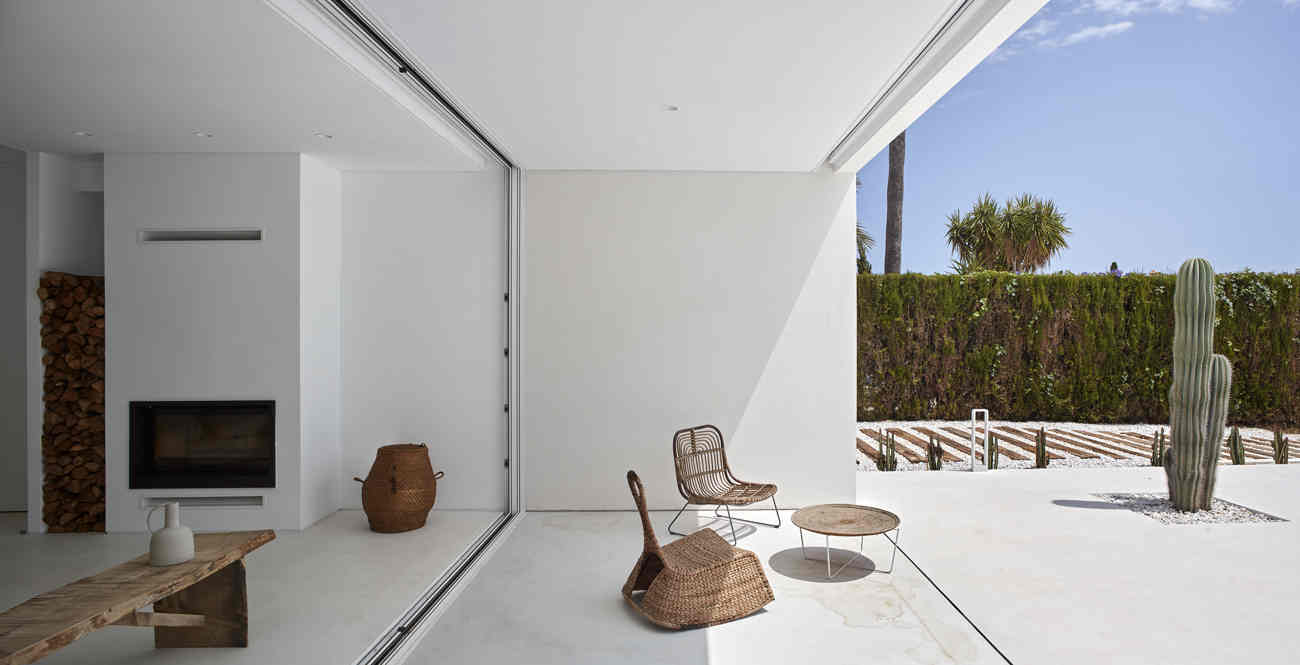 Thin layer of microcement for a more sophisticated environment
At this point some may be wondering: what exactly does Microcement have to offer? As a general rule, most people know that it is a continuous decorative coating, but would it be so popular and in demand if it didn't offer so much more? This fantastic product has earned a reputation as one of the most recognized and demanded decorative coatings on the market by guaranteeing endless benefits in construction and decoration resulting in much more sophisticated and attractive finishes compared to other coatings.
The guarantees of success that assures us in each decorative project makes the experts of the sector hold it in such high esteem. Microcement is the material of choice for obtaining high performance finishes in an easy and fast way. This material of minimal thickness, only 2/3 mm thick, has a remarkable adhesion capacity that gives it the ability to be applied on any type of support: plasterboard, marble, stone, plaster, brick, cement, metal, tile, ceramic, tiles and many others.
What do we achieve with this? Simple, it allows us to coat the surfaces without the need to remove the original support, thus avoiding generating any kind of debris as well as affecting the structures, due to its light weight. This virtue also gives us the opportunity to extend its use to all types of surfaces: floors, kitchens, walls, ceilings, swimming pools, furniture, stairs, bathrooms, etc.
Thanks to microcement we obtain an economical way to give rooms an elegant and exclusive look. A versatile decorative coating that gives the professional great tools to achieve the desired finish and always guaranteeing long-term resistant results.
Due to all the properties described above is that the microcement is increasingly in demand, expanding its use to hospitals, restaurants, kindergartens, industrial areas, homes, supermarkets, hotels, shopping areas, among others.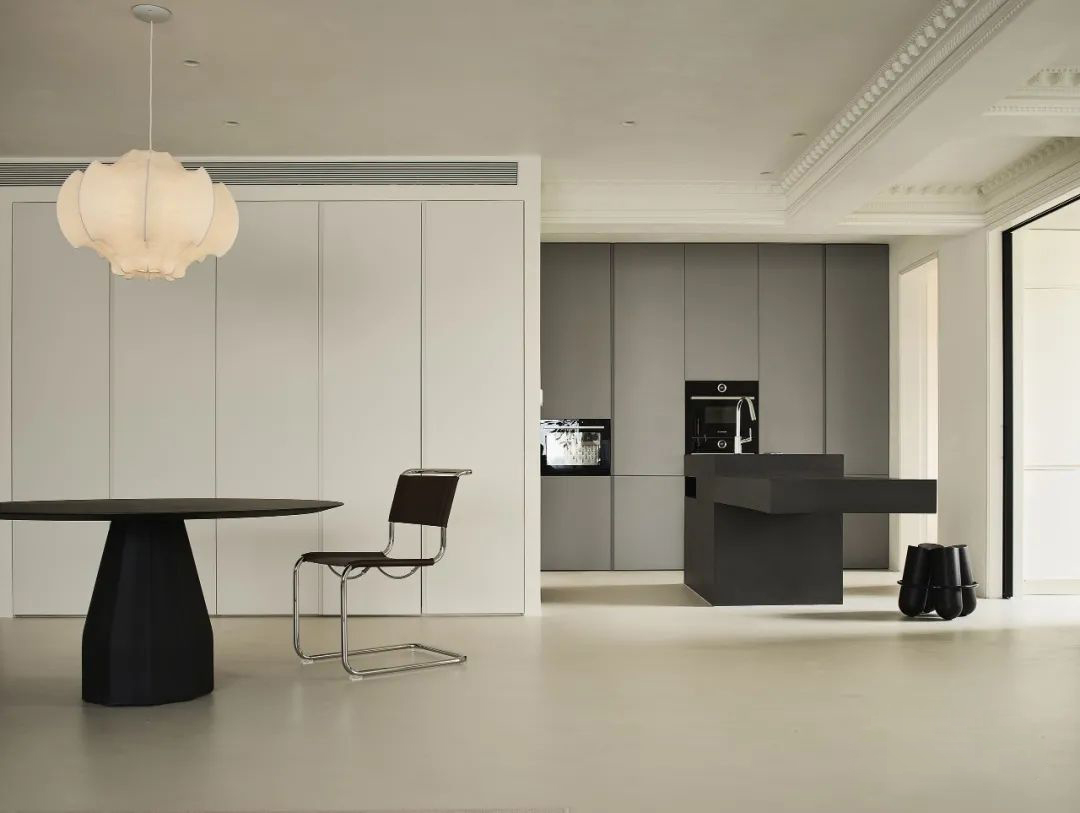 The best at what we do: microcement experts in Minneapolis
We dedicate all the knowledge and experience we have gathered in microcement in order to transmit all our wisdom to you, thus achieving the greatest professional growth. It is for this reason that we not only offer quality products, but a whole set of services to ensure the success of each of the experts, companies or customers who bet on us.
Specialized technical support
One of our most valued values is that working with us you will never feel alone. Our goal is to be at your side at all times and that you can count on a specialized technical service that you can contact in case you need it. Through it, one of our professionals will assist you and will gladly help you with any questions or suggestions you need to solve.
ISO 9001 Quality Products and Services
The high performance of the coatings we develop and the management of the services we offer have been valued and recognized by the ISO 9001:2015 quality certificate. An exclusive seal that highlights the work we have done and demonstrates why we are a benchmark for microcement globally.
Recognized as an Innovative SME
In order to ensure the constant progress of the company, in Topciment® we have been committed from the beginning to invest in professional and technological advancement, always with the aim of offering the latest generation products and services. An effort that has rewarded us in many ways, including recognition as an Innovative SME, a prestigious seal that evaluates our professional and business career and elevates us to a higher level.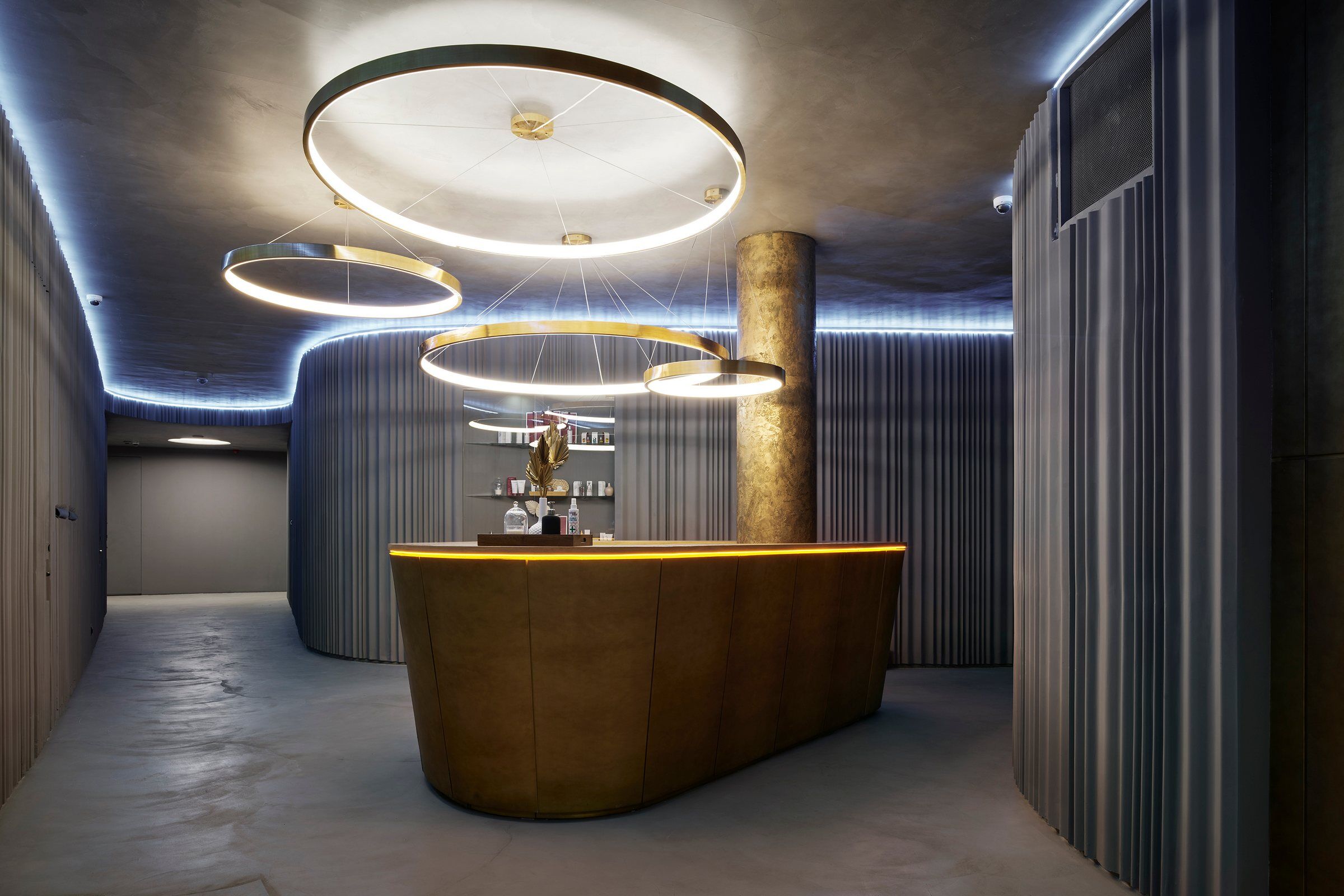 Be guided by the qualities of microcement for a premier decoration
Microcement takes us by the hand and guides us through its great virtues in order to obtain unique results in each project thanks to the balance it offers between functionality and aesthetics. Its qualities are innumerable and make it one of the most versatile decorative coverings of the moment. For this reason, it fits like a glove on all types of surfaces: stairs, ceilings, walls, floors, furniture, etc. Regardless of the environment, our microcement guarantees unbeatable finishes.
No construction work or debris
Its incredible adhesion is responsible for making installations much faster and simpler, avoiding cumbersome construction work and the generation of debris.
Non-slip surfaces
Aesthetics is one of the most important aspects when we decorate our spaces, but safety in the environment is one of the most important aspects. Thus, we have developed a microcement capable of coating surfaces and providing them with a magnificent anti-slip finish, a very efficient property especially when it comes to environments where it is necessary to avoid any type of accident, such as industries, residences, hospitals and kitchens.
Your choice against humidity
A product that naturally guarantees the substrate high resistance to environmental humidity. To this we must add the use of varnishes or sealants, with which we can make the coating almost impermeable.
Elegance is achieved without joints
If microcement is known for something, it is thanks to its unique aesthetics, giving rise to continuous surfaces free of joints. A finish that manages to create environments of great decorative value. Its hygiene is also a winner, since dust accumulation in the grooves is reduced and cleaning of the substrate is facilitated.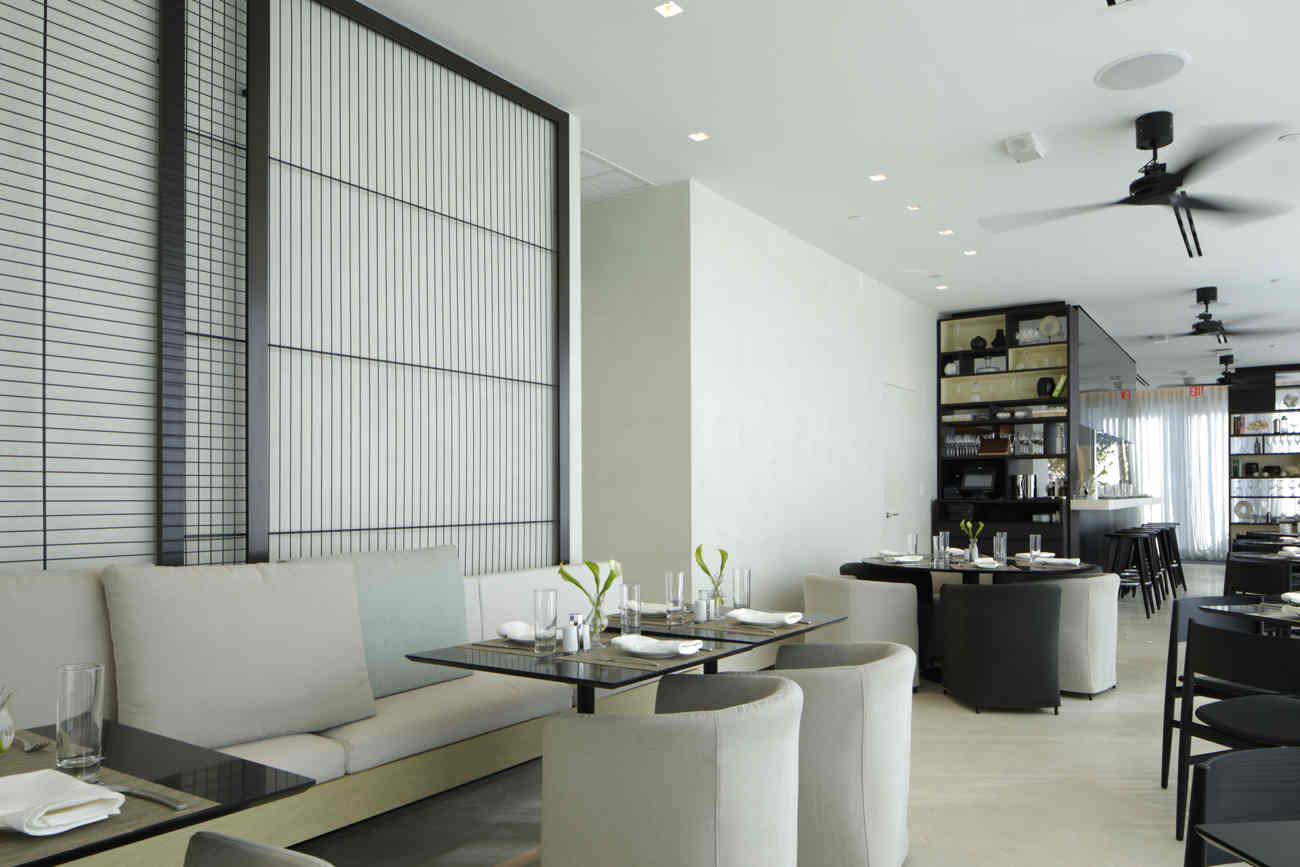 Perfect symbiosis: resistance and beauty
Surfaces become resistant to abrasion wear, pedestrian traffic, UV light, scratches and shocks; all this without neglecting aesthetics, since it guarantees sophisticated finishes with their own character.
Specialists with long experience training applicators
One of our indispensable parts to ensure a quality service is the applicator, having a reliable professional will make a vital difference in the results. That's why we want to help you enhance your skills. Train with us and become one of our authorized Topciment® microcement applicators.
We offer certified courses conducted by authentic master applicators and aimed at all levels. Experienced professionals working with our products will share with you everything you need to know. Fill in the form and one of our specialists will contact you.
Our microcements in Minneapolis will dazzle you: find yours
The best way to guarantee the success of each project? By offering a wide variety of high-performance microcements that will guarantee an accurate response to the needs of the sector. The experts will have a decorative coating that will give them a free hand to achieve their objectives, thus achieving exclusive rooms and total satisfaction.
Microbase, Microcement base for all substrates
Microbase, the most traditional line of microcement, a decorative base coating available in single-component (Evoluttion) and two-component (Sttandard ). This product is used to provide the surface with greater resistance and durability in perfect long-term conditions. Its use has been extended to be applied as a finishing microcement, resulting in more textured surfaces with a spectacular rustic effect. Product available in granulometries L, XL and XXL.
Microfino, Microcement Wall Finish
Our specialized microcement finish for use on walls. Available in single component (Evoluttion) and bi-component (Sttandard). With this fine-grained coating you will create exclusive spaces of sophisticated decoration. Its high mechanical and chemical resistance has made professionals want to use it for flooring as well. Product available in grain sizes XS, S and M.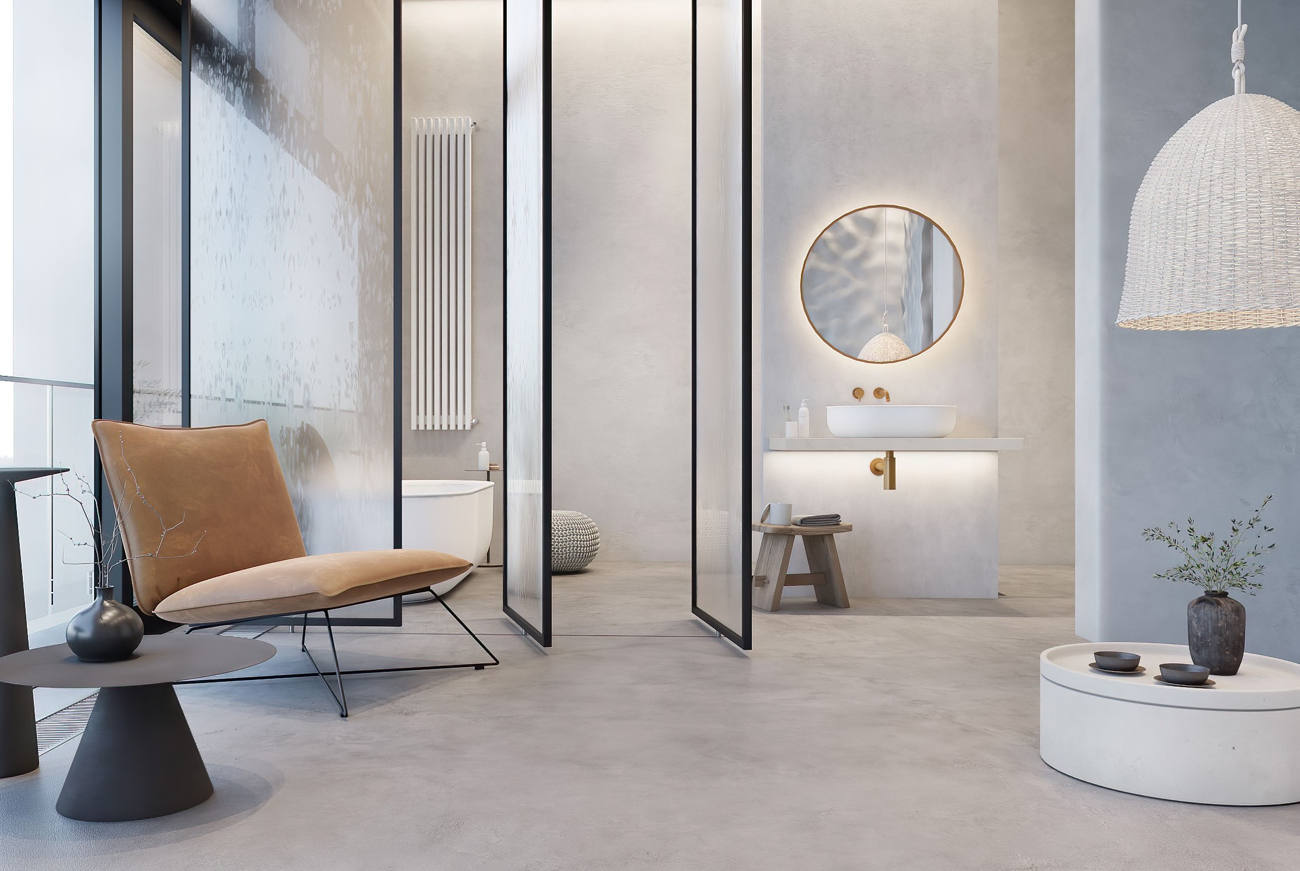 Microdeck, Microcement floor finish
Microdeck is the finishing version of microcement, in this case for floors. It is available in single-component (Evoluttion) and two-component (Sttandard ) coatings. It provides surfaces with high resistance to abrasion, pedestrian traffic and a non-slip finish. This product is available in M and L grit sizes.
Microstone, the Microcement for exterior surfaces
The microcement created for the coating of exterior surfaces, because it offers high strength against abrasion as well as slip resistance. Its appearance is one of its most outstanding features, since it perfectly imitates natural stone, a characteristic that allows it to blend in satisfactorily with its surroundings. Microcement in L and XL granulometries.
Atlanttic Aquaciment®, the Microcement developed against humidity.
Microcement line designed for coating areas in contact with water or high humidity. This coating guarantees high resistance to water, making it impermeable and providing rooms with wonderful anti-slip finishes. Its exclusive formula ensures that when it comes into contact with water its properties are enhanced. Microcement in XL and XXL grain size.
Industtrial, Microcement epoxy of amazing strength.
The Industtrial line is our microcement made with epoxy resin and aggregates. Perfect for application in interior flooring, thanks to its high resistance to pedestrian traffic, abrasion and high loads, supporting the weight of heavy goods and machinery.
This product is available in 16 unique colors and 4 granulometries: Industtrial XL, Industtrial Base, Industtrial Medium and Industtrial Fine.
Efectto Quartz, Microcement for simple installations
Our special ready-to-use microcement is made free of cements that could lead to possible cracks or shrinkage on the surface. A coating with which to make the applicator's work easier, achieving faster, safer and simpler installations. Its finishes are worthy of high decoration and it is an ideal product to be applied in houses already inhabited, due to its simple installation.
Natture, Microcement with lime processing
Our innovative line of lime-based microcement tadelakt. A wonderful decorative coating that imitates, at an aesthetic level, the ancient technique of tadelakt, but reinvented, in order to offer greater performance, such as better chemical and mechanical resistance. Microcement available in S, M, L and XL.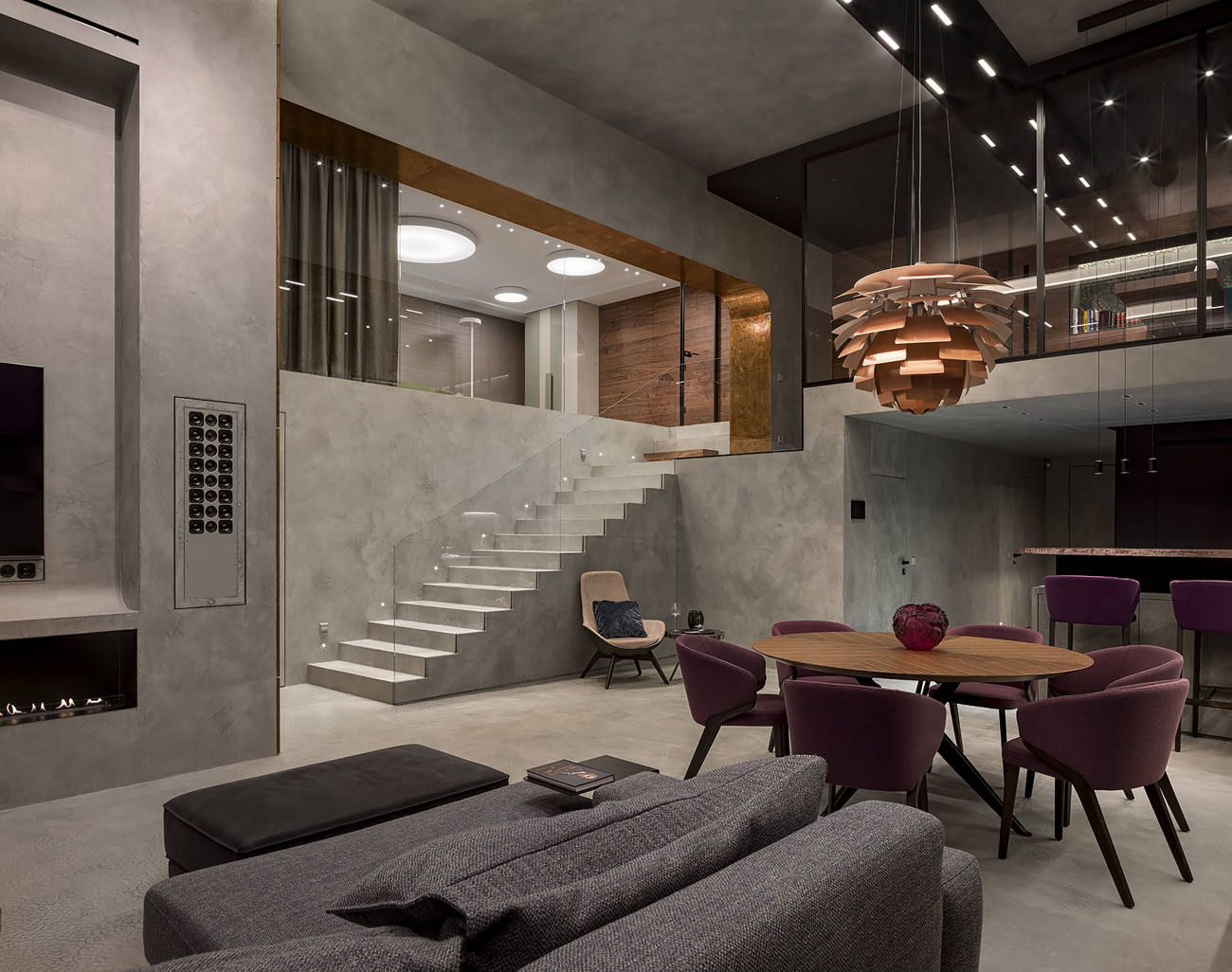 Skilled renovation of floors and other surfaces with microcement
At Topciment® we are experts in the development of products to generate customized surfaces. We provide solutions with functional and aesthetic qualities that, when carried out by our team of highly qualified professionals, will become a basic product for the coating of any environment, whether residential, professional or family.
Thus, kitchens, attics, bedrooms, stairs, bathrooms, factories, walls, floors, museums, hotels, commercial offices, garages, etc. They can modify their appearance through the installation of our microcement on their walls, floors and even stairs or ceilings. We create environments where beauty and strength are united, creating resistant surfaces of unique character to the tastes of each client.
Microcement walls
It is thanks to this type of surface that we can get the perfect showcase that shows the characteristics of microcement highlighting its decorative properties. Due to their elevation, these areas encourage us to make a clear visual connection where custom finishes can be appreciated superficially.
Floor covering
It is necessary that they have some basic resistance to be passable surfaces, thus avoiding that in the future may appear irregularities such as cracks or fractures. The microcement can provide these qualities and many more, in this way, the pavement will gain in resistance, remaining in perfect condition in the coated surfaces.
Without losing its effectiveness in terms of resistance, its decorative talent is much greater than that of other coatings, giving rise to exclusive artistic finishes with different colors, shapes and textures.
Microcement stairs
An indispensable element at a decorative and constructive level in the home and in any other environment. Its renovation can mean the touch of grace, giving a totally exclusive image to the spaces with a more attractive appearance and withstanding the high pressures of continuous traffic on it.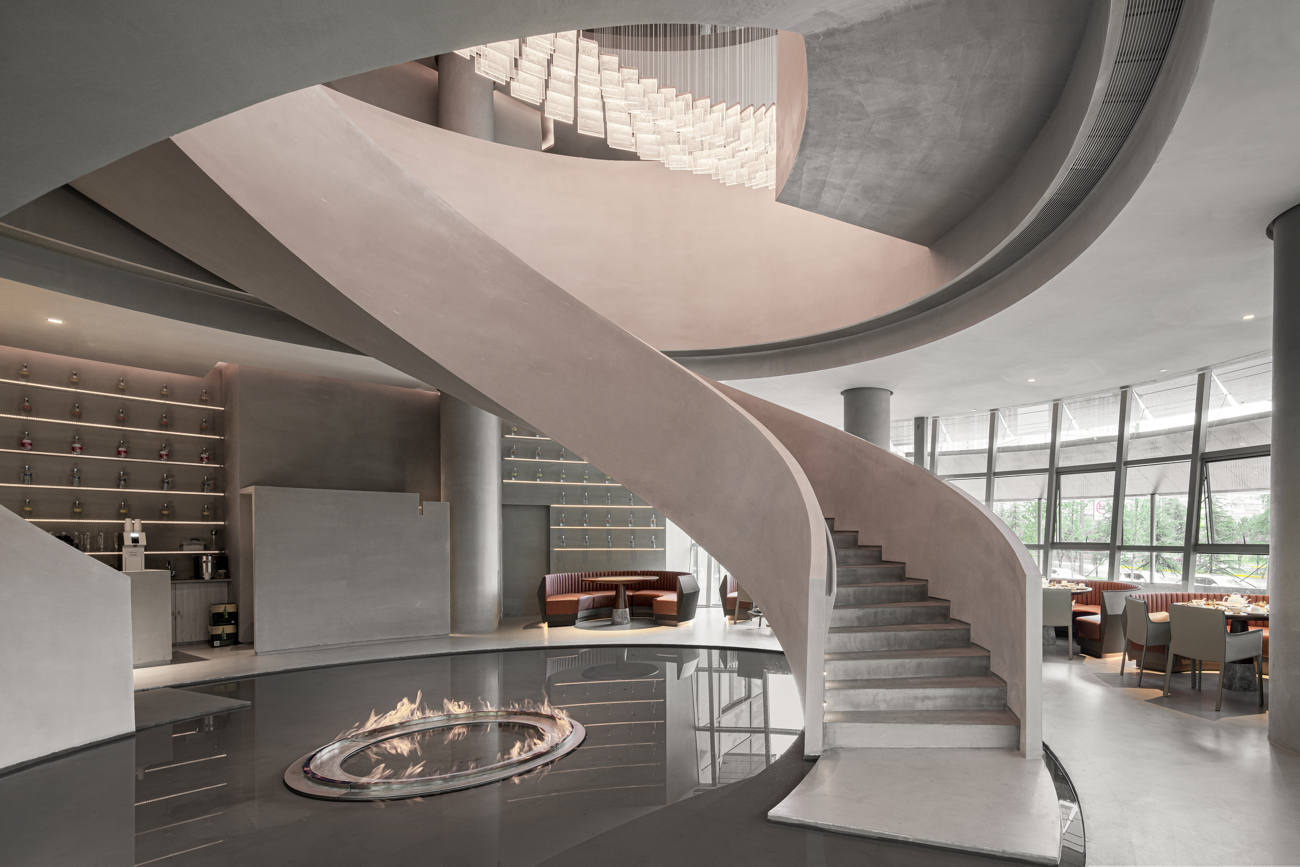 Tailor-made solutions with our wide range of products
Give yourself the pleasure of dreaming big and imagine your project as you would like it to be. One of our goals is to offer you the necessary tools to give you the freedom to carry out without limitations and obtaining high performance finishes.
With our microcement work in Minneapolis we reinvent the concept of decoration, through a more capable product that offers customized solutions for exteriors and interiors and created to respond in the most comprehensive way to the demands by adjusting our systems to the demands of your work.
We are European leaders and one of the most recognized companies in the microcement sector worldwide, thanks to our experience and know-how, however we are much more than that, we produce and sell to professionals other decorative coatings that give us the right answers.
Our materials can be applied on walls and floors and even on furniture, both indoors and outdoors, ensuring results of great decorative value.
Paints and enamels
In recent years one of the trends are the metallic and oxidized finishes. In this sense, we have a wide and varied range of coatings and paints that guarantee these two types of finishes. We also have a paint for tiles without primer and high performance that can be applied on multiple substrates. A line of products to which our different metallic sheens and glazes are added.
Printed concrete
Printed concrete is still one of the main decorative coatings used in decoration by construction companies. Its demand continues to grow and we supply it with a wide variety of products. We manufacture molds, varnishes, pigments, printed mortars and repair mortars, release agents and all types of mineral consolidants.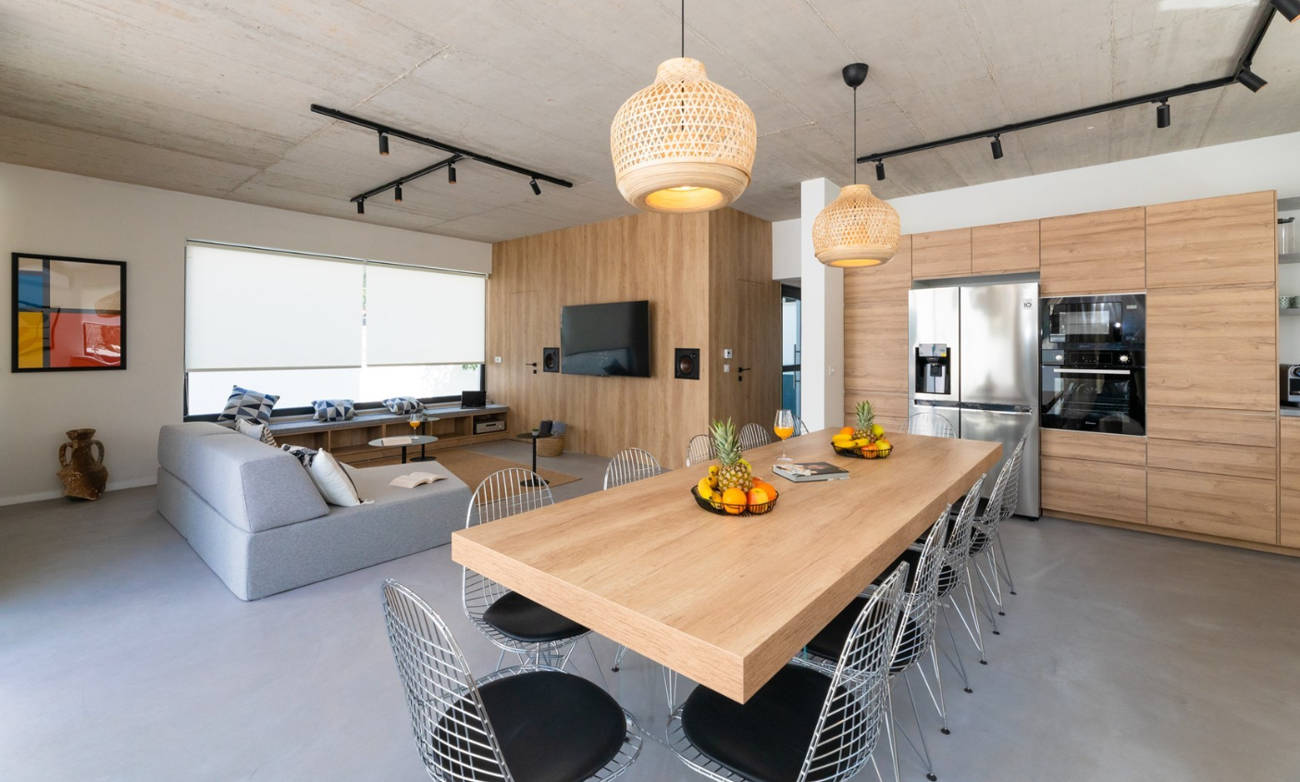 Variables that influence the price of microcement in Minneapolis, know them!
When we carry out a project with a decorative coating such as microcement, we must first evaluate different factors that will affect the final price of the installation of Microcement. In Topciment® we always ensure a competitive price, but first we must know the variables that influence.
A fundamental example of these variables is that since it is a continuous coating that is applied completely handmade, the hand of an applicator is needed to install it on the surface, a factor that affects the final price and that its price will vary depending on the professional's rate. In addition, the greater the number of professionals needed, the higher the price to be paid.
Another variable to take into account is the size of the surface to be covered since, contrary to what it might seem, the larger the surface, the more economical the renovation will be.
The state of the substrate is another factor to be taken into account, since if a repair is necessary to match the rest of the surface, the substrate will need to be in perfect condition to guarantee the best results, which will increase the price.
Would you like to know what the budget of your decorative project could be? Contact us and our professionals will take care of a free "rough" analysis of the variables in order to provide you with a very approximate budget.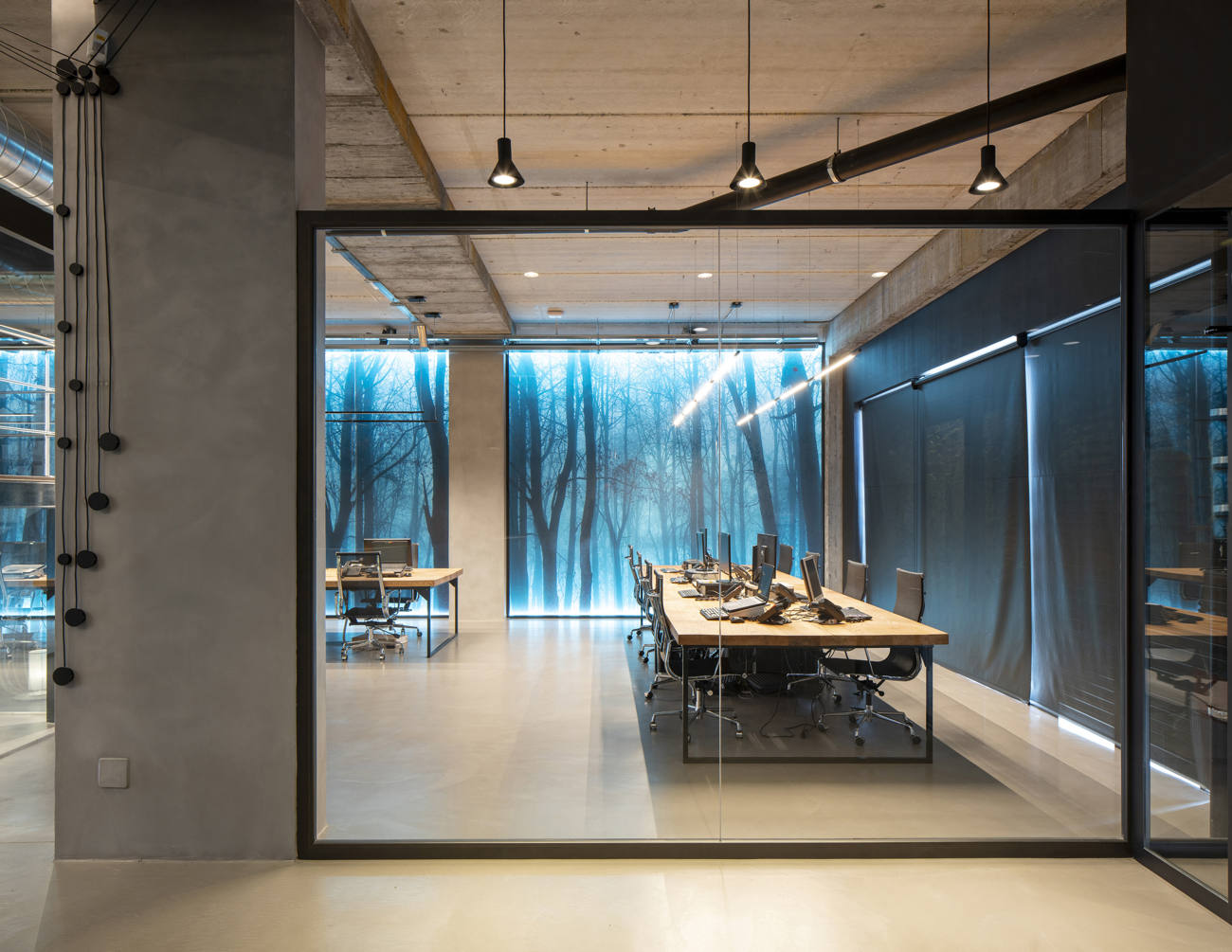 Creativity is in the air, with our custom colors
We have a varied catalog of pigment pastes in more than 30 shades with which to achieve unlimited finishes in all kinds of spaces. With our Arcocem Basic and Arcocem Plus lines you will obtain a wide variety of colors with which to achieve highly customizable results and, in case you don't find the one you want, don't worry, because through our advanced pigmentation system we can create it to measure.
We don't stop: raising the bar for microcement in Minneapolis
One of our primary goals is the expansion of our international network of partners. At Topciment® we want you to be part of us and help us in our inevitable growth process. We guarantee products that are exhaustively elaborated to offer the best quality, a fact that is being recognized due to the high demand of our extensive catalog. We offer you and your customers highly demanded materials in the sector. Products of unbeatable resistance and distinguished aesthetics.
Become our distributor of microcement in Minneapolis and count on our personalized advice 365 days a year, as well as different training courses given at different levels to enhance.
For more information write us without obligation and our professionals will detail the requirements and advantages of being part of us, a consolidated microcement company with an international reputation with one goal, your satisfaction.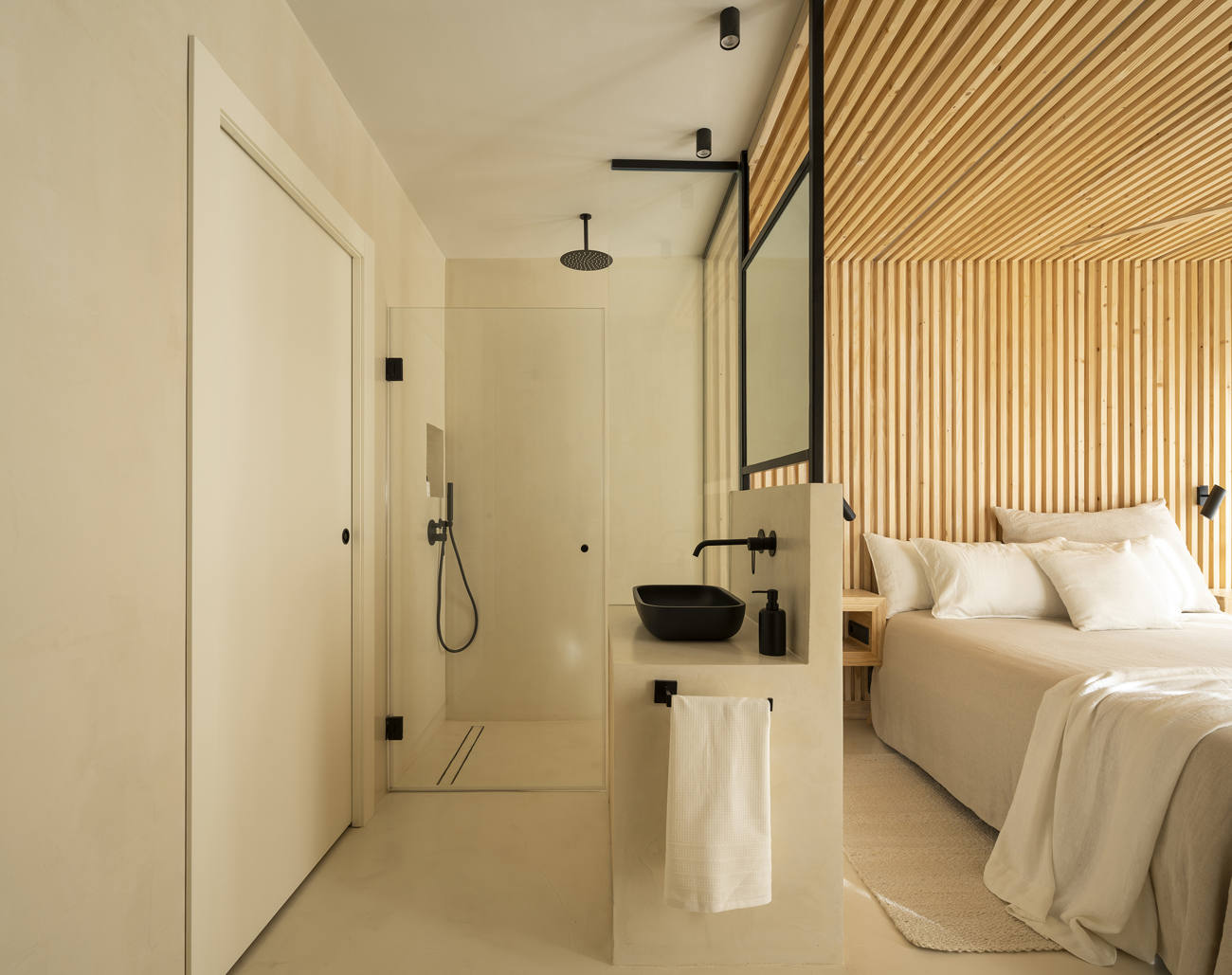 Tell us what you are looking for, we will surely help you
Still have to make up your mind? We look forward to hearing about your project and helping you make it happen. With us, success is just another step along the way, a fact that is more than proven by our long experience and talent in microcement.
So stop thinking about it, contact us by filling out the form below and our experts will help you in every detail according to the needs of your project.