Microcement New Orleans - Special design concrete solutions
In Topciment® we have been producing microcement systems for more than fifteen years and in all this time, we have not only manufactured continuous coatings of great resistance for any surface, but we have also increased the performance of all our products, little by little, until we have a catalog full of references that make a difference in any support.
Our materials are suitable for application on any area and are prepared, thanks to their many attributes, to give maximum performance in factories as well as in homes, offices, parking lots and department stores.
We have been working with microcement in New Orleans for almost two decades, and the level of specialization we have achieved has made us a trusted reference in the U.S. and the rest of the world. Thus, many customers from many countries choose us when they need to transform their space by applying our products to their surfaces, making their room more functional and with a greater decorative composition.
Our knowledge in the field also makes us leaders in the training of other external specialists who come to us to improve their application skills.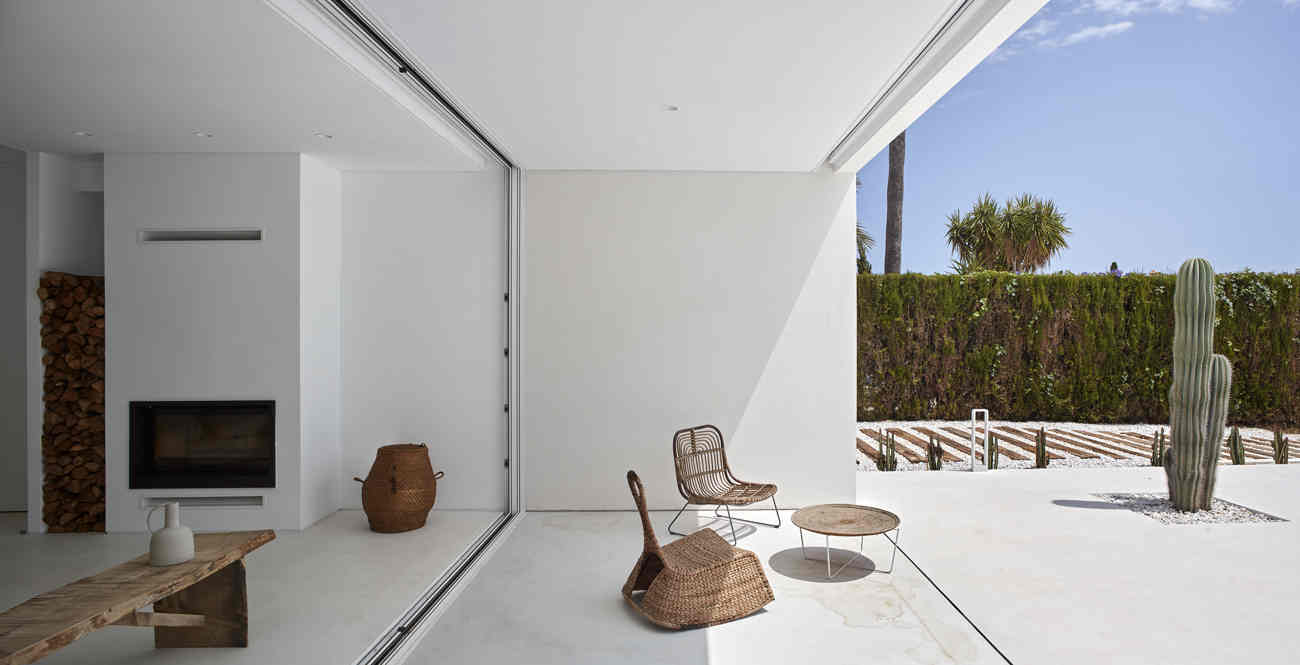 Microcement, a material that has become the number 1 choice
Microcement, with a thickness of only 3 mm, which gives it an unprecedented lightness in high-strength coatings, has become one of the latest trends in the construction and renovation of spaces. This thin thickness is one of the reasons why it can be adhered to any type of surface, making it a great option due to the multiple options to which it can be applied.
This coating has no expansion joints, which provides aesthetic nuances that cannot be achieved with other materials. Its combination capacity is so high that it can be used together with wood, stone or ceramic, highlighting the qualities of other elements and, at the same time, demonstrating its own.
One of the great characteristics of microcement is that it avoids construction work, since it has very high adherences that allow it to adapt to any type of material and support. Of course, to apply it, it is necessary to make sure that the area to be covered is in perfect condition. Thus, when renovating a space with microcement, we avoid the generation of debris and this is much liked by professionals and users.
Finally, this coating has no expansion joints, provides aesthetic nuances that can not be achieved with other materials.
Your microcement company in New Orleans, a worldwide reference.
We started in Spain, in Valencia, in 2005, and since then, thanks to our constant effort and the technical knowledge acquired, we have been conquering other markets until gradually gaining international fame and registering our brand in Europe, USA and China.
No matter what project you have, you can trust us, you are one of the world references in microcement, ISO 9001:2015 CE certified for the processes we use to manufacture our products and coatings.
Knowing all this, are you a professional in the decoration business and want to get your hands on the best products? At Topciment® we offer you all our experience in the field of continuous coatings. It only remains to contact us and we will immediately begin to outline the desired project, and most importantly, together with you.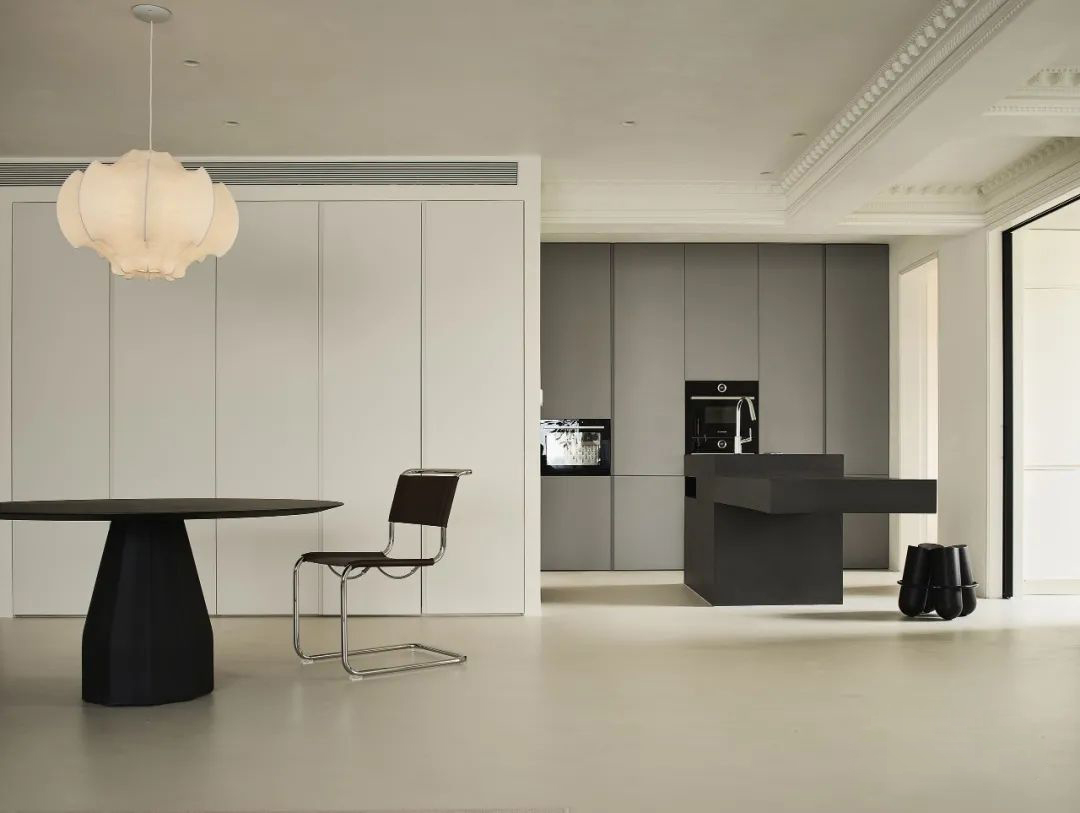 Advantages of microcement, a thousand qualities in each space
During our history of almost 20 years, each product we have created has surpassed the previous one in innovation and this undoubtedly means that each coating has more advantages. For this reason, each time we produce coatings that are more durable, more resistant and aesthetically more beautiful, but we are still going to analyze the virtues of a product such as ours.
Absolute reliability
One of the great attributes of a material such as microcement is that it always proves to be a very reliable building material. Thus, our products provide all their resistance in any situation so that the applied areas are preserved for an unlimited time in great conditions.
High profitability
The price of microcement in New Orleans is not high, what is high is its quality and the facilities it gives to professionals. Thus, it is a material that saves application time and reduces labor costs.
Infinite continuity
Continuity is a great advantage that microcement has and that it brings to the places where it is present. Thus, it increases the spaciousness of the rooms, filling them, in turn, with sophistication both indoors and outdoors.
Minimum thickness that respects structural loads
Only 3 mm thick are more than enough to realize that microcement is a material with a quality far superior to that of other coatings. For starters, its thinness makes it weigh little, respecting the structural loads on those surfaces, both vertical and horizontal, in which it is applied.
Maximum compatibility with other materials
This coating is capable of adapting perfectly with other materials such as marble, plasterboard, plaster, ceramic, cement, concrete, tiles, gresite, etc. This is only possible because it has a very high elasticity.
Variety of textures for natural finishes
Microcement can become the ideal ally to achieve the desired decorative style. To its natural continuity, joins a great ability to create very different textures thanks to the granulometries in which it is available. Thus, it is possible to create from more rustic to more modern finishes. In addition, it has a wide range of colors that can make a difference in any space made with microcement in New Orleans.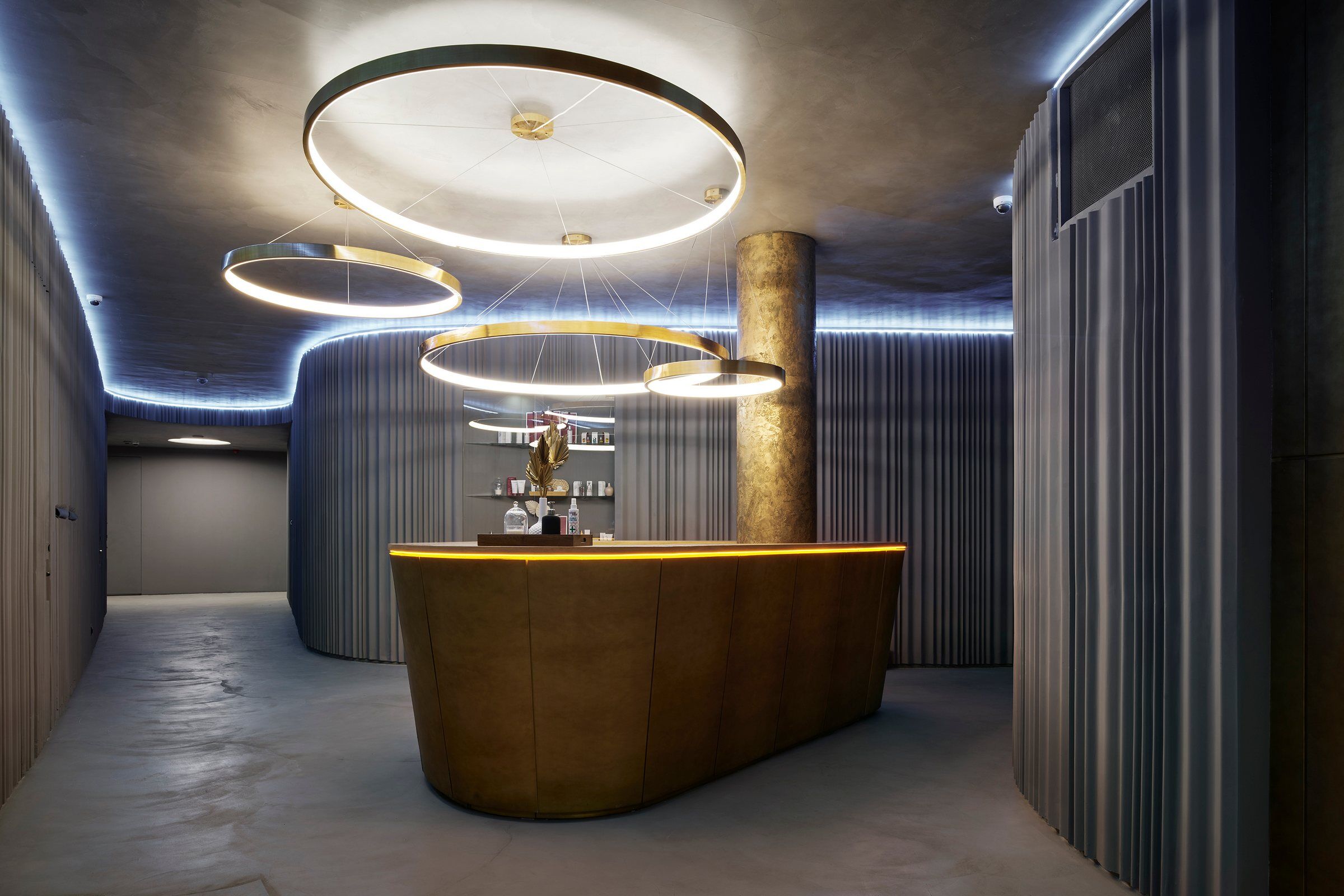 Microcement is the perfect flooring for interiors and exteriors
There is no other material in the sector that is more recommendable for use in floor coverings. This is due to the combination of the combination of its resistance and the aesthetic qualities and maintenance that it guarantees.
This means that it is resistant to impacts, hard stains, scratches, humidity, UV rays, etc., so it has no cracks or crevices that could spoil its aesthetic appearance and alter the balance it provides between colors, contrasts and effects. The simplicity of this material is also surprising when it comes to cleaning and its durability is far superior to other coatings.
Microcement is perfect for use on these horizontal surfaces that have to withstand all types of traffic and its corresponding wear due to abrasion or other causes. This material also repels humidity and resists contact with water like no other product in the sector, even if it is constantly exposed.
In short, the thermal changes that occur in these rooms can cause moisture and mold, which often leads to deterioration of their surfaces. This requires periodic minor or even major repairs.
This can be prevented with microcement because, as we mentioned earlier, properly sealed, it resists moisture in all conditions and maintains constant and constant contact with water. This makes it a building material whose properties can be used beyond walls or floors and extend its use to showers, bathrooms or sinks.
On the other hand, as it has no seams, surfaces where there is dirt are easy to clean, since dirt does not accumulate, something fundamental in these rooms where hygiene is important. In this sense, we say that with just water and neutral pH soap, you can refresh your bathroom. You can also use a more powerful cleaner since it has a very high chemical resistance.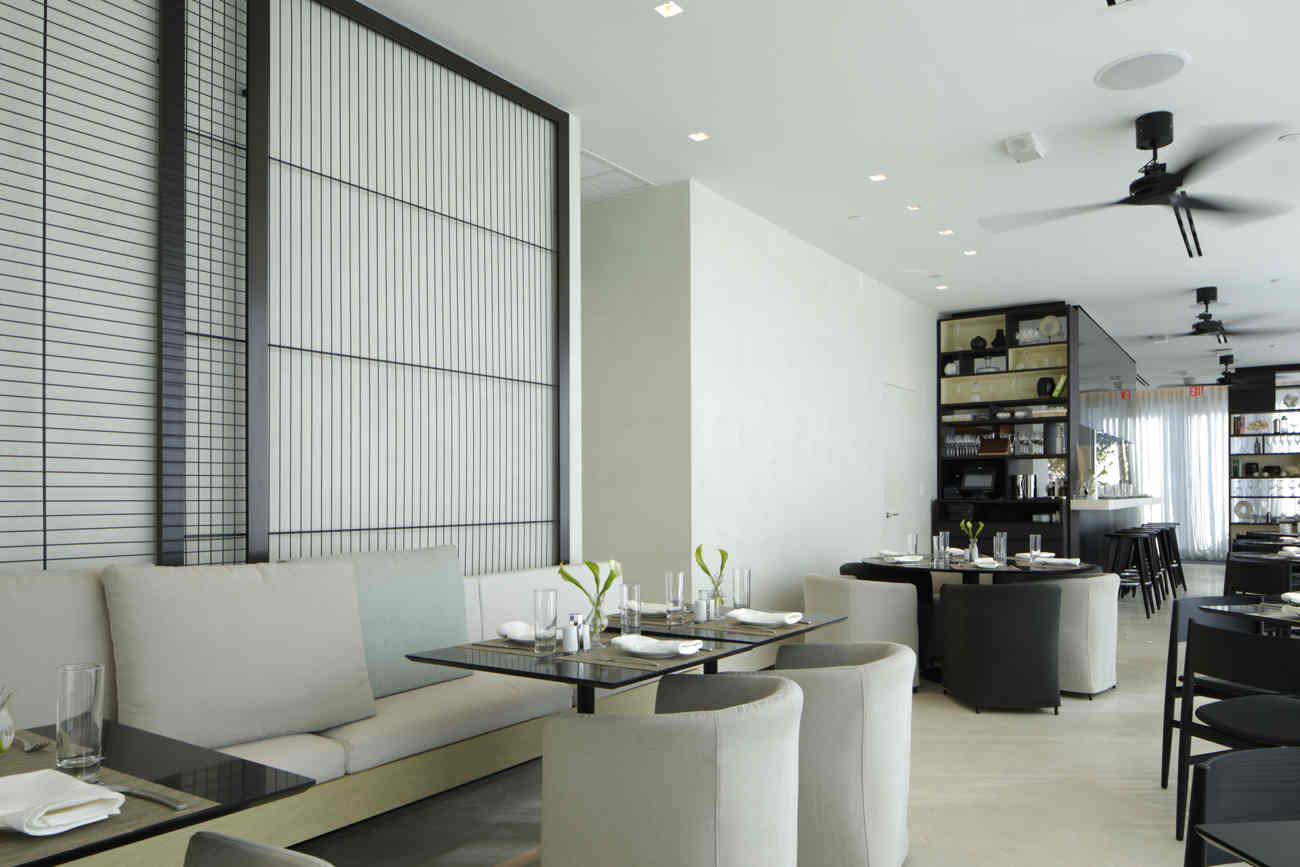 Microcement in New Orleans is for residential and commercial environments
At Topciment® we believe that any type of space or surface can be renovated with microcement in New Orleans and the rest of the world. Thus, we produce products with unique characteristics, ensuring that both vertical and horizontal interior and exterior areas have the best technical and aesthetic performance.
In the case of walls, being a very light coating that respects the structural loads, it behaves as a material with a great reliability that shows flexibility and resistance at the same time, protecting them from bumps and scratches that are typical of these surfaces. In addition, aesthetically, microcement gives them the possibility of achieving the desired finish, exhibiting its decorative qualities.
On the other hand, microcement floors are resistant areas capable of withstanding human and vehicle traffic, no matter how high they are, as well as other types of threats. In addition, aesthetically, when applied on pavements, it fills the rooms of continuity, creating stylish and relaxing environments at the same time, in which there are no joints. As if that were not enough, it has the ability to delicately unite floors and walls to the visual delight of any person.
This is a coating that also works perfectly in spaces where humidity is high, such as bathrooms. Microcement can no longer be applied exclusively on floors or walls but can also be used on shelves or furniture, even in the shower tray to create a non-slip surface that is safer and, above all, more waterproof.
Another area where it shows great performance is in kitchens, where its application on any surface, including countertops, creates areas of great hardness resistant to shocks and other consequences of everyday life. In addition, as it is a continuous coating, it provides a luminosity that is to be welcomed in these spaces.
And to these we must add the stairs, those functional architectural elements that are used to connect some rooms with others, with microcement gain in appearance becoming part of the decorative system of the house, besides being much more resistant and easy to clean.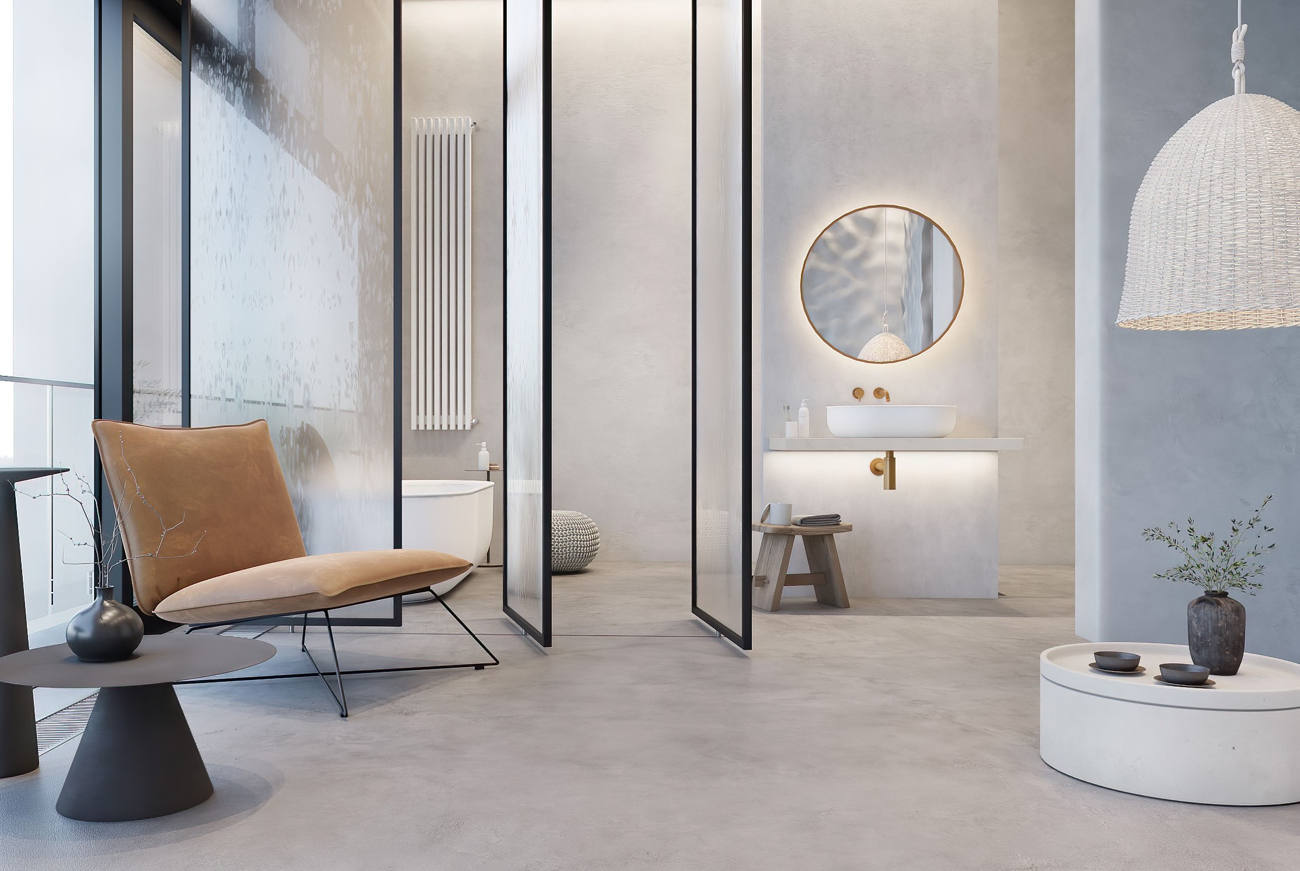 Choose your range of microcement in New Orleans
In Topciment® we have a catalog of microcements and other products with very high performance and with very different characteristics. The specialization in our coatings is key to be able to adapt to the needs of the most demanding professionals who know what they want and what they need the spaces they have to renovate, at all times. From cement-based to lime-based, from those containing epoxy resin to those that are ready-to-use, we have single-component and two-component products to create resistant surfaces with a unique aesthetic appearance.
For us, the cleaning and maintenance of the areas is also very important. For this reason, we also have specialized cleaning products such as Ecoclean and maintenance waxes such as Ceraciment to keep the floors as the first day and in a very simple way.
Below is part of our range of products that can help you deliver great results when tackling a microcement project in New Orleans.
Microbase, the traditional preparation for microcement
Microbase is the product used as a preparation for Evoluttion, Sttandar . This coating demonstrates its durability and a resistance out of series and can be applied both on floors and walls.
With the diversity of sizes in which it is available, it allows to achieve very different finishes to suit the customer's taste.
Microfino, cement-based microcement for walls
In its monocomponent or bicomponent version, this microcement reproduces cement-like finishes on any type of wall. In addition, they will withstand any threat and remain in great condition. Its resistance is such that it can also be applied on floors. Aesthetically, it allows to achieve the desired water effects.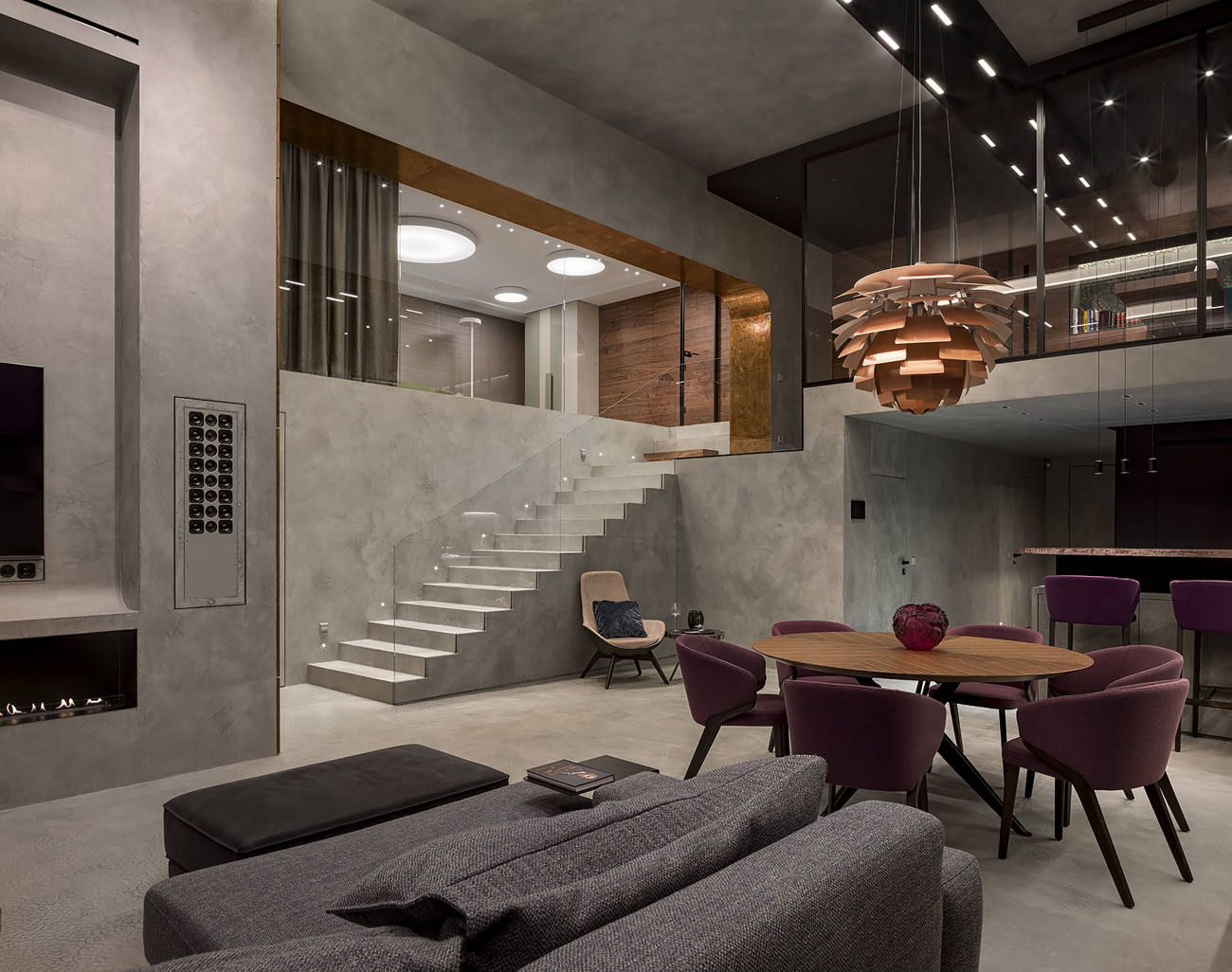 Microdeck, cement-based microcement for floors
This product can be chosen between two-component or single-component to achieve great finishes on floors, both indoors and outdoors. Its resistance to wear due to abrasion or extremely high traffic, both of people and vehicles, makes it a great option for flooring, and it can also achieve non-slip surfaces.
Its qualities are such that it can also be used on vertical surfaces, when looking to achieve those more rustic finishes. Its aesthetic versatility is high and it can also be applied with the "fresco on fresco" technique.
Atlanttic, cement-based microcement for swimming pools
Atlanttic is a product that includes the most advanced technology inside. Thus, it is a two-component microcement to adapt to surfaces that are partially or totally submerged in water, without suffering any consequences. It is ideal for swimming pools (being able to be applied on glass, crown and curbs), fountains, ponds or saunas.
Among its main characteristics, in addition to its impermeability, it also stands out for its ability to create non-slip surfaces. Aesthetically, as it is a continuous coating, it adds a lot to the places and it is recommended to be used in white or off-white, although its color palette is very wide.
Microstone, the non-slip microcement for exteriors
This microcement for exteriors has a large grain thickness that makes the surfaces it covers are slip-resistant and very resistant, without having to be sealed. Thus, it is able to be constantly exposed to UV rays without losing its color, perfectly preserving the tone of its pigments.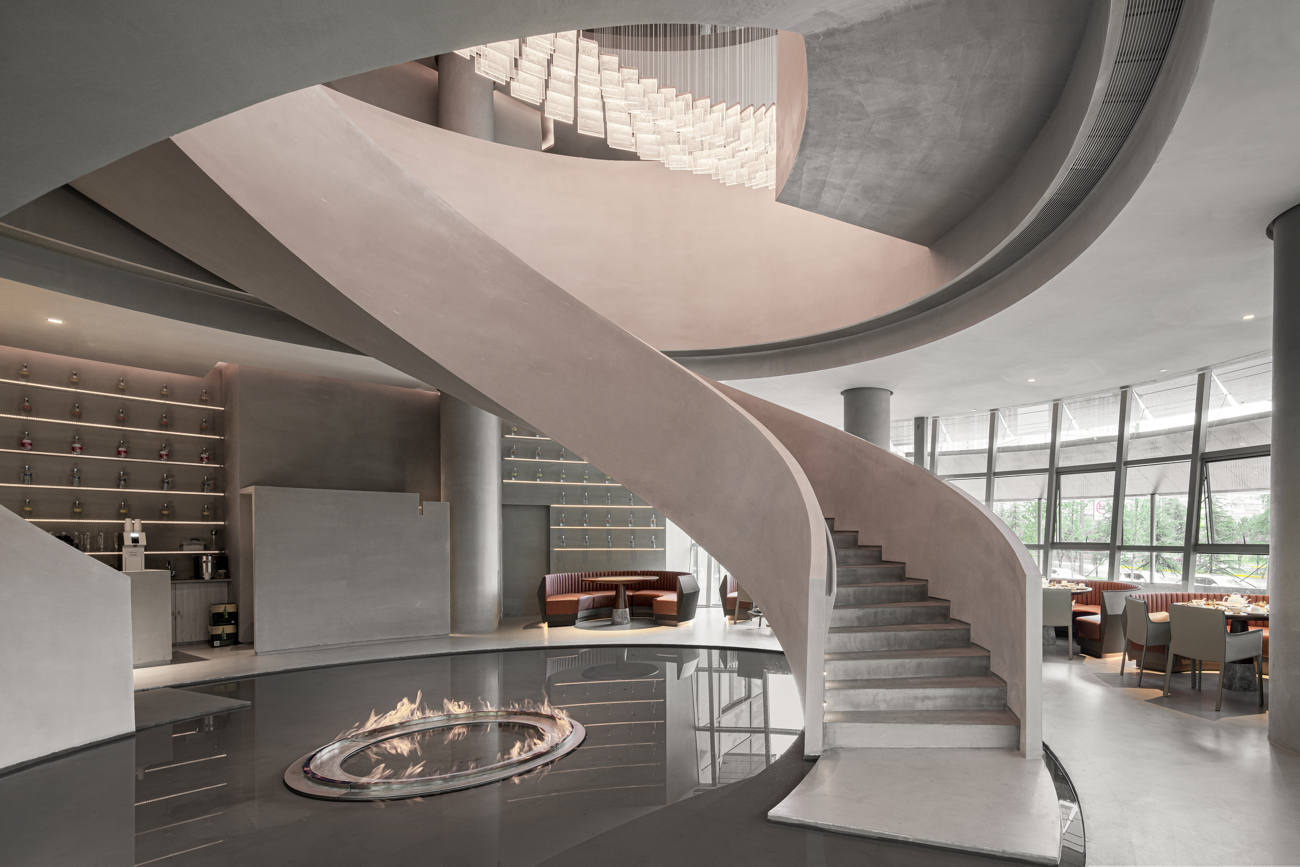 Efectto Quartz, ready-to-use microcement
Topciment®'s ready-to-use microcement that comes ready-mixed and can be applied by simply uncovering the bucket. It demonstrates enormous adhesion as it does not need fiber mesh to be applied. It is widely used in renovations to renew spaces, completely, in a very simple way and with exceptional results.
Industtrial, epoxy-based microcement
This product, a mix of epoxy resin and aggregates, is the option for industrial floors that are called to suffer great pressures and extremely high traffic. Its use is exclusive for interiors because otherwise, when in contact with the sun, it can yellow. It is common to see it in warehouses, hangars, parking lots, factories, large commercial areas, tunnels, etc.
In addition to its enormous mechanical resistance, it is also resistant to humidity, which is why it is used in bathrooms. Its impermeability is much higher than that of other conventional microcements.
Natture, natural lime-based microcement
Natture is a microcement that guarantees excellent results. Its smooth and natural finishes along with its hardness, are the protagonists of surfaces where contractions or cracks do not exist. Thanks to its great workability, can be achieved
With this product, walls and floors, interior or exterior, can be coated with tadelakt, stucco or exposed concrete effects and obtain a different and lasting beauty.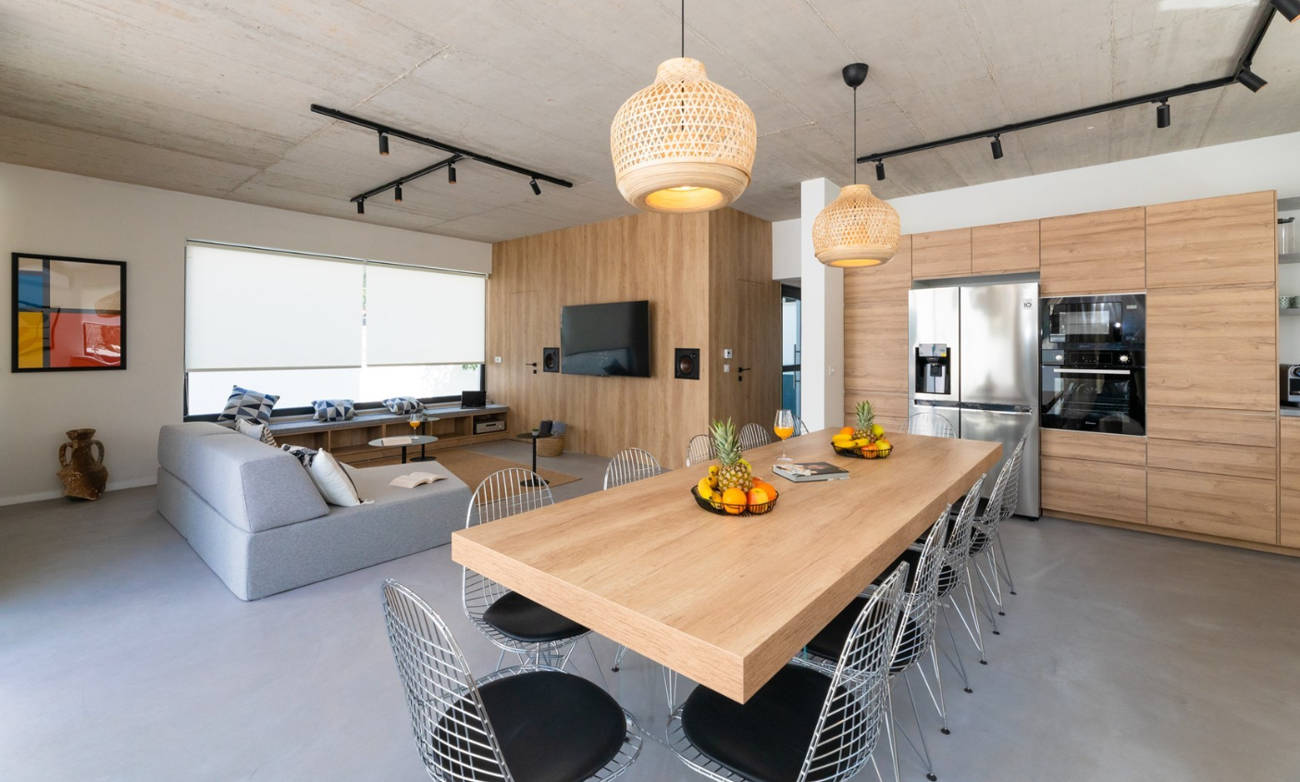 Microcement colors to create spaces to taste
In Topciment we have a wide range of colors that increases the level of customization of each space. Thus, to our wide variety of products we add a catalog of colors formed by natural pigments to create rooms with their own style. In addition, we also give our customers the opportunity to create their own customized colors. From warm colors to cooler ones, the variety from which you can choose is very extensive and will allow you to renovate spaces to your liking.
Request the microcement in New Orleans quote that best suits your needs
In addition to the price of the coating to be used, there are other factors to consider when applying it. Therefore, in order to determine the total cost of the microcement application and to be able to adapt it to your needs, we have a specialized customer service team with many years of experience who, after studying your situation, will prepare a quote for you.
So, first of all, you need to know how many square meters you need to cover. Although more labor and materials are required, the more meters you cover, the lower the cost of applying microcement.
It is also essential to check the condition of the surface on which we apply it, because if it is not in perfect condition it will have to be repaired, which will increase the final price of the application.
Another factor to consider is the complexity of the work to be done. This will directly affect the price per square meter. For example, resurfacing a bedroom is not as simple as a staircase or a swimming pool. In the latter two cases, the cost will be higher.
Finally, one must also consider the quality of the microcement and whether professional builders will have to travel far from their normal base or radius of operation. The higher the quality of the material and the longer it takes a professional to apply it, the higher the final price.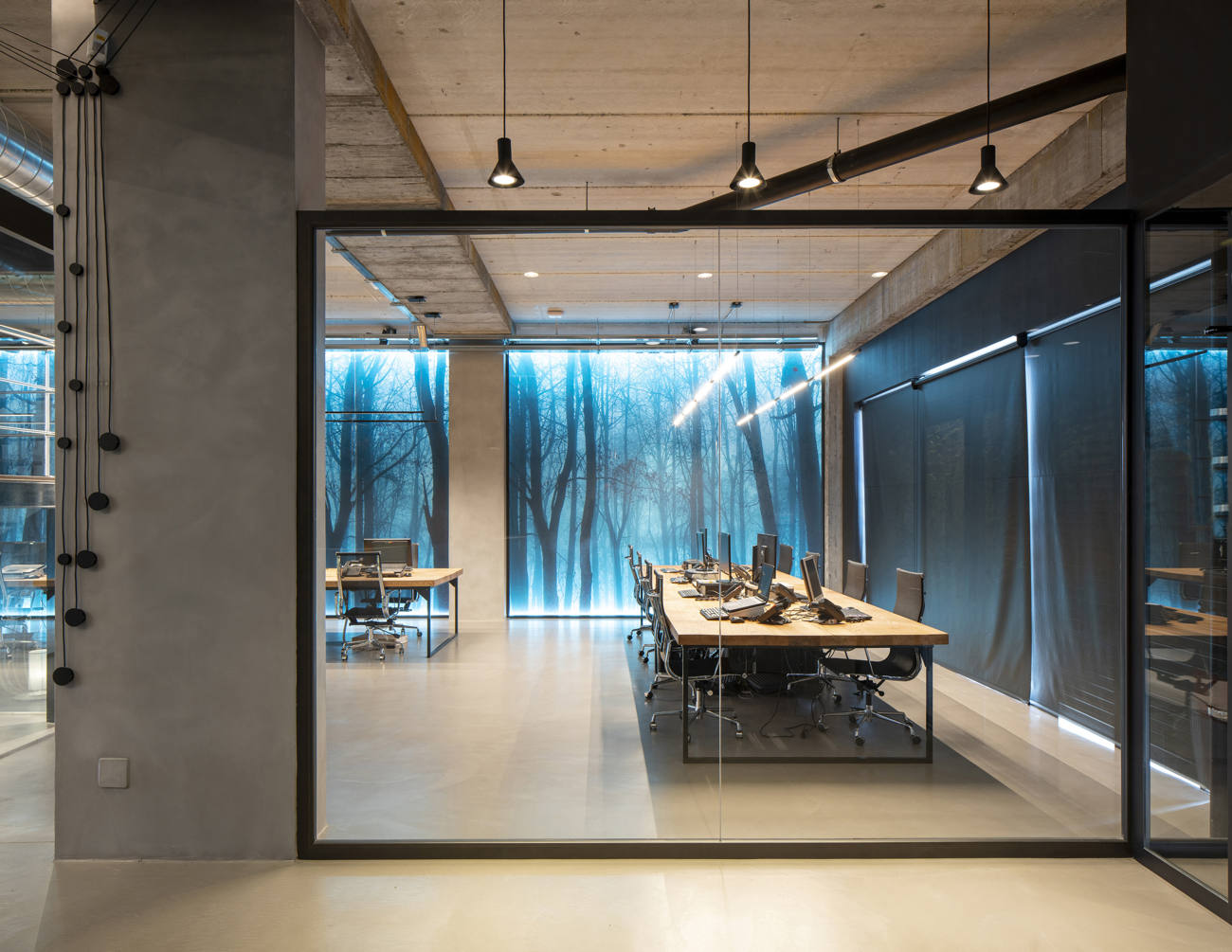 With Topciment®, you can be the leader of microcement in New Orleans
Do you think it's time to take your business to the next level? If so, at Topciment® we have our own team of applicators and a series of microcements that are benchmarks in the sector and that, by becoming our partner, you can have at your disposal when you have to carry out your projects, regardless of whether they are for homes or for industrial or business spaces. In any case, the combination of Topciment® products and professional applicators will exceed the expectations of the most demanding customers.
Contact your microcement specialist in New Orleans
Need personalized advice on renovating a space with microcement in New Orleans or the surrounding area? Want to learn more about what our continuous coatings can bring to any surface? Let's talk. Fill out the form below and we will answer any questions you have so you can achieve the best results in your renovations.