Microcement specialists in New York - Manufacturers and contractors
At Topciment® we specialize in the field of continuous colored coatings. Since 2005 we have focused on innovating in the decoration sector to gradually offer coatings that form functional solutions in interior and exterior.
Almost twenty years of experience in which we have become a benchmark company of microcement in New York. Our good work, the high range of our products and the quality of the services we offer are responsible for this.
We are leaders because that is what our customers have wanted, who have placed and continue to place their trust in us. A determination that has led us to register the Topciment® trademark all over the world: the United States, China and Europe.
Our experience is not limited to manufacturing and designing all types of coatings for professionals in the construction industry in New York, especially microcement. We have a team of expert applicators who execute works all over the state. We also offer technical advice and train professionals who want to learn how to apply our products.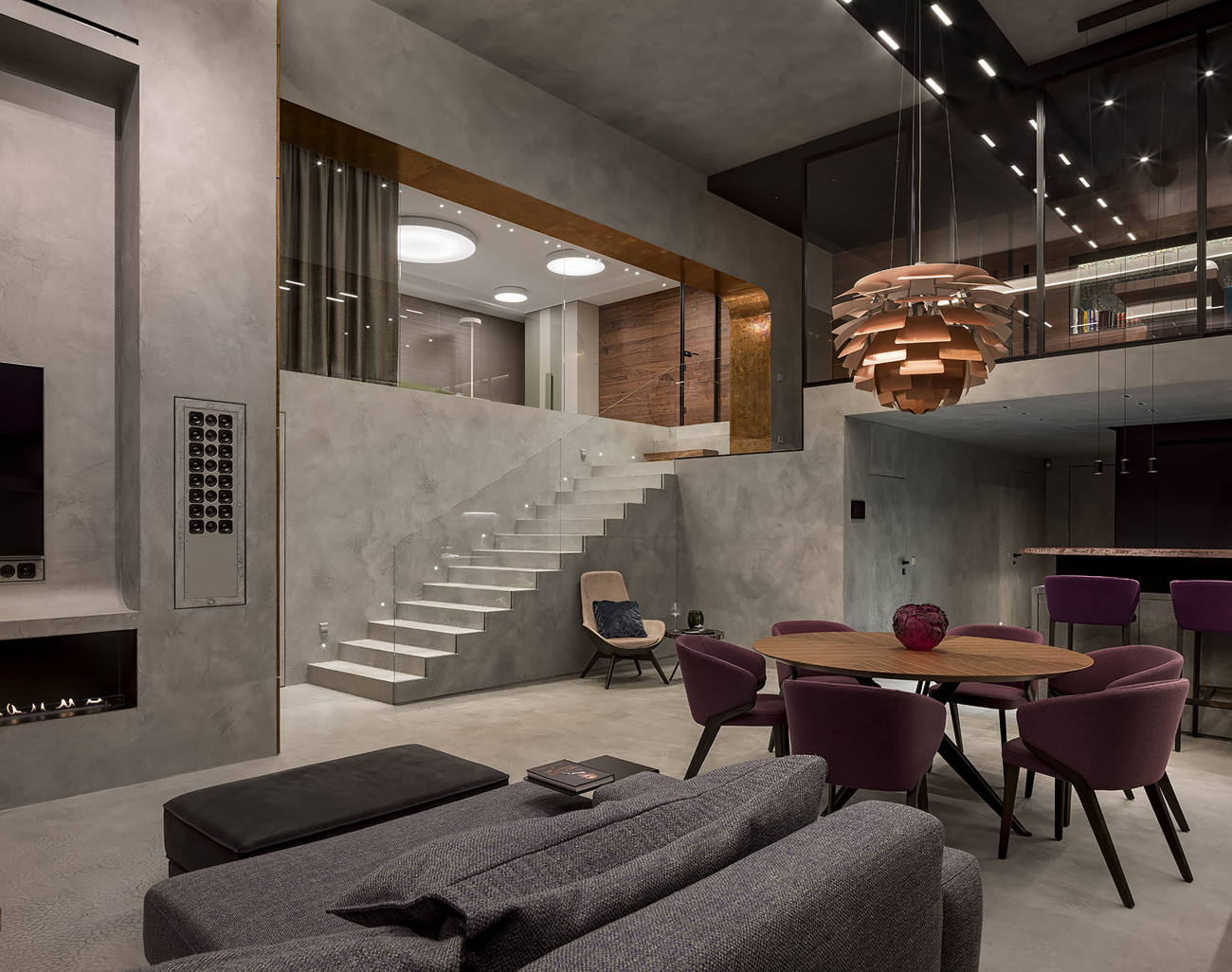 What is microcement
Microcement is a material of incalculable value for the decorative and functional possibilities that it allows simultaneously. It is a continuous colored coating less than 3 mm thick composed of cement, resins, water, additives and pigments.
Among its main qualities, it offers continuous finishes that do not require expansion joints as well as the execution of reforms without construction work and debris when placed directly on the existing coating.
Benefits of microcement: a rising coating
We manufacture functional and durable solutions for any self-respecting space. Because, at Topciment®, we don't just comply with aesthetic standards. We guarantee efficient solutions.
Reliability first and foremost
We do what we do and what we say we do. Our microcements are formulated with the best materials on the market, guaranteeing high performance and durability. If our products are correctly applied, there will be no room for fissures, cracks, scratches or whitish stains, as is the case with other brands.
Continuity and speed of installation
The execution time for the renovation of homes, commercial premises and businesses is significantly reduced compared to other materials. In this sense, work with microcement in New York provides considerable savings in labor but also in the investment to be made. A speed linked to the absence of joints of our decorative coatings, which creates a continuous effect and greater amplitude worthy of contemplation.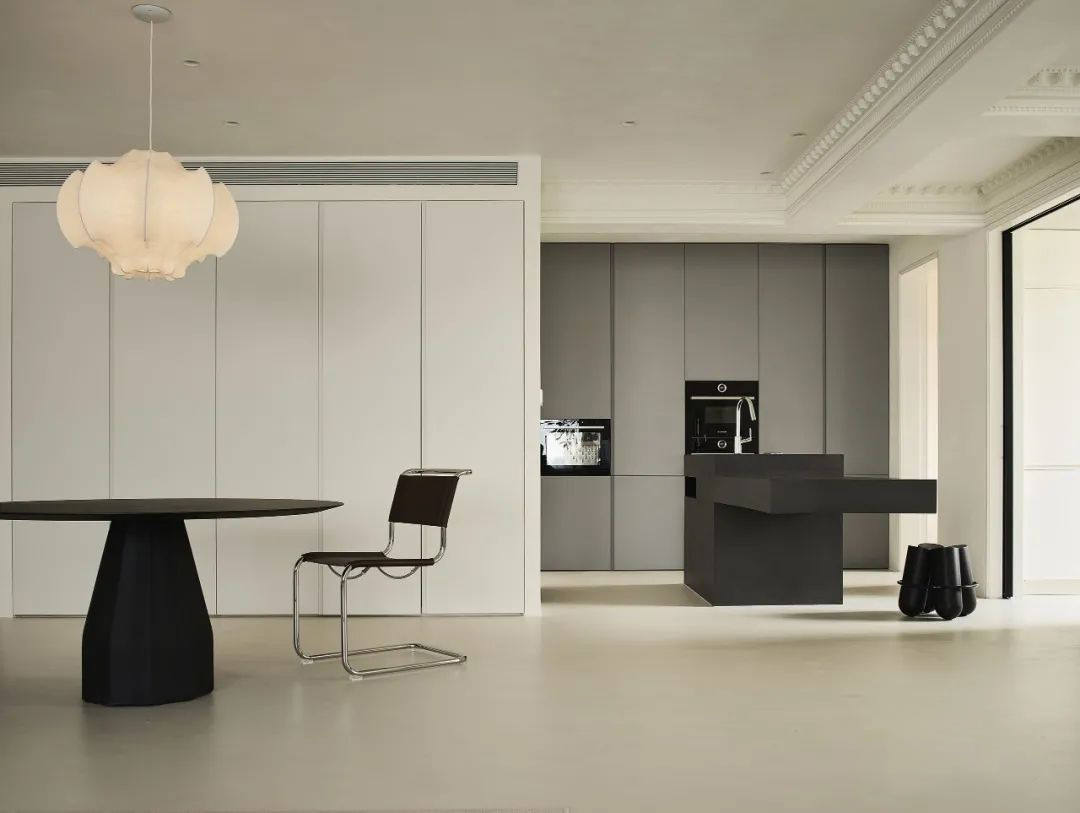 Versatility and minimum thickness on any surface
Any decorative style can be achieved thanks to the versatility of microcement and its variety of colors, effects and textures. A product that is applied in very thin layers as if it were a second skin without affecting the structural load of floors, walls, ceilings, stairs and furniture. Its field of application is as extensive as its color palette.
Residential
- Kitchens (including countertops)
- Bathrooms (including sink, shower or basin)
- Living and dining rooms
- Furniture and stairs
- Wet areas such as saunas
- Terraces and swimming pools
- Facades
- Area around fireplaces
Commercial
- Restaurants
- Hotels
- Sports centers
- Shopping malls
- Office buildings
- Stores
- Industrial buildings
Resistant, but for real
Although the decorative aspect is what most attracts attention to microcement, its excellent chemical and mechanical resistance should not be underestimated. In fact, it is precisely its good performance that has popularized the use of microcement in New York. It is a coating that withstands abrasive wear, UV rays, traffic and impacts, household cleaners, running water and environmental humidity, and is also capable of providing slip-resistant and waterproof finishes to substrates.
Our know-how as microcement specialists in New York
Whatever your project is, trusting in Topciment® means trusting in a microcement company in New York with experience and know-how. Our experience and know-how are more than proven. Do you want to renovate your home or business? Are you a professional in the sector and would like to try our products? Or do you want to train and learn how to apply our coatings? We offer you all kinds of opportunities.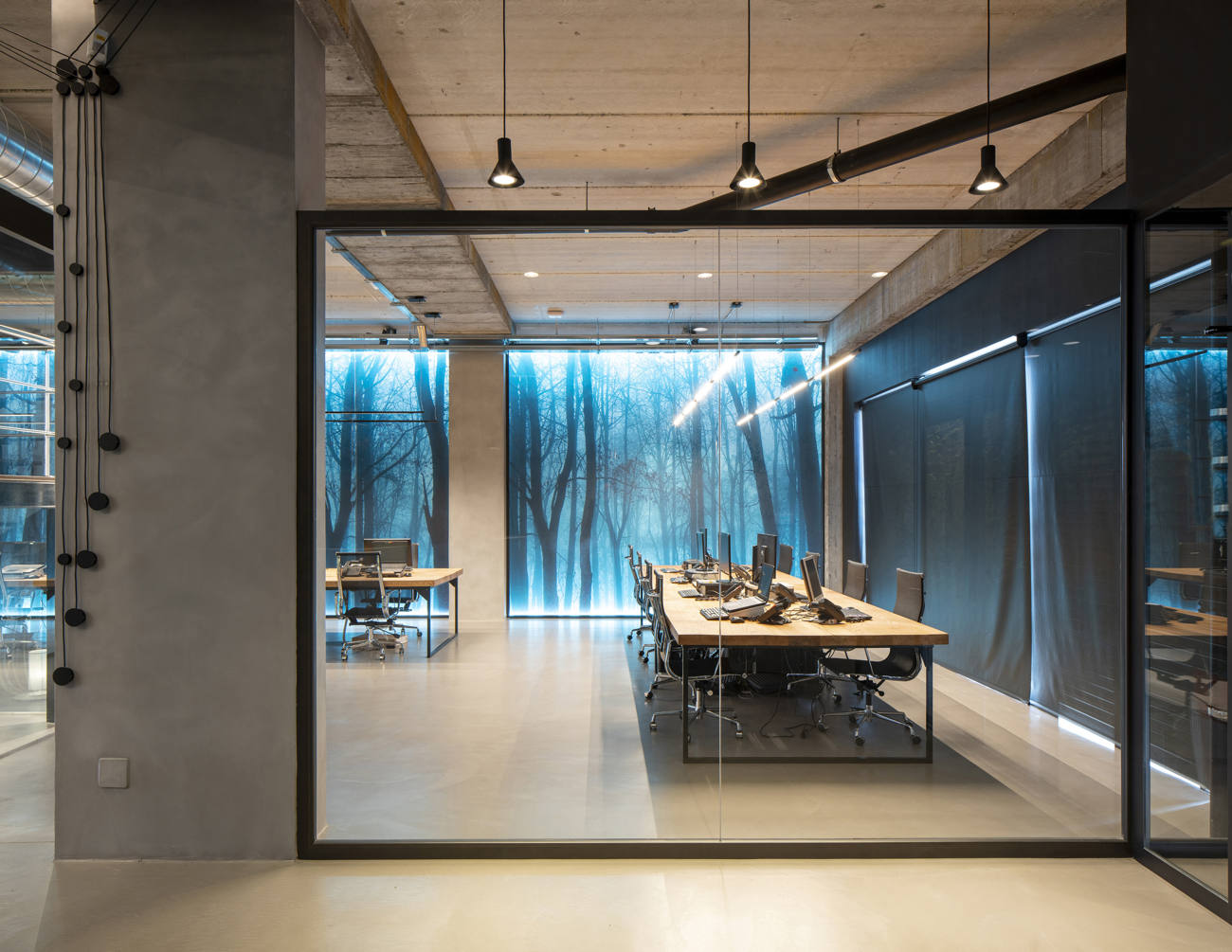 Specialized technical service
Our sales technicians are continuously trained in the performance and application of the products we sell. A specialized technical service that offers free advice 365 days a year and will be happy to help you with whatever you need.
ISO 9001 quality products
Unlike others, we can guarantee the high performance that our products boast. We have the quality certificate under the ISO 9001:2015 standard and the CE Marking. Both recognitions value the hard work we do and thanks to which we are a reference in the sector.
Certified courses for applicators
Whether you are an expert applicator and want to test our brand to compare it with the products you work with or if you are looking to introduce you to the application of this coating, we can help you. We offer microcement courses in New York for all levels of expertise and products. Do not miss this opportunity and join our long list of approved applicators. Contact us and find out about upcoming dates.
Rely on a proven microcement company in New York
Whatever your project is, trusting Topciment® means trusting a microcement company in New York with experience and expertise. Our experience and expertise are more than proven. Do you want to renovate your home or business? Are you a professional in the sector and would like to try our products? Or do you want to train and learn how to apply our coatings? We offer you all kinds of opportunities.
Sale of microcements in New York for professionals.
Versatility and variability in thicknesses of less than 3mm. A very light layer that hardly affects the structural load of the support and presents unequalled flexibility and resistance. Microcements with excellent properties and a long service life that will not diminish over time.
The following is a summary of the main microcements that we manufacture and sell to professionals in New York.
Microbase, the preparation microcement par excellence
Microbase was born as the material par excellence to fortify the base of the future coating. A product that contributes to strength and durability and can be used as a microcement for the preparation of both walls and floors.
Such is its hardness and robustness that some applicators use it as a finishing coating to give the facing a more rustic finish. L, XL and XXL are the three granulometries in which this microcement is available, which, by composition, is as one-component and two-component.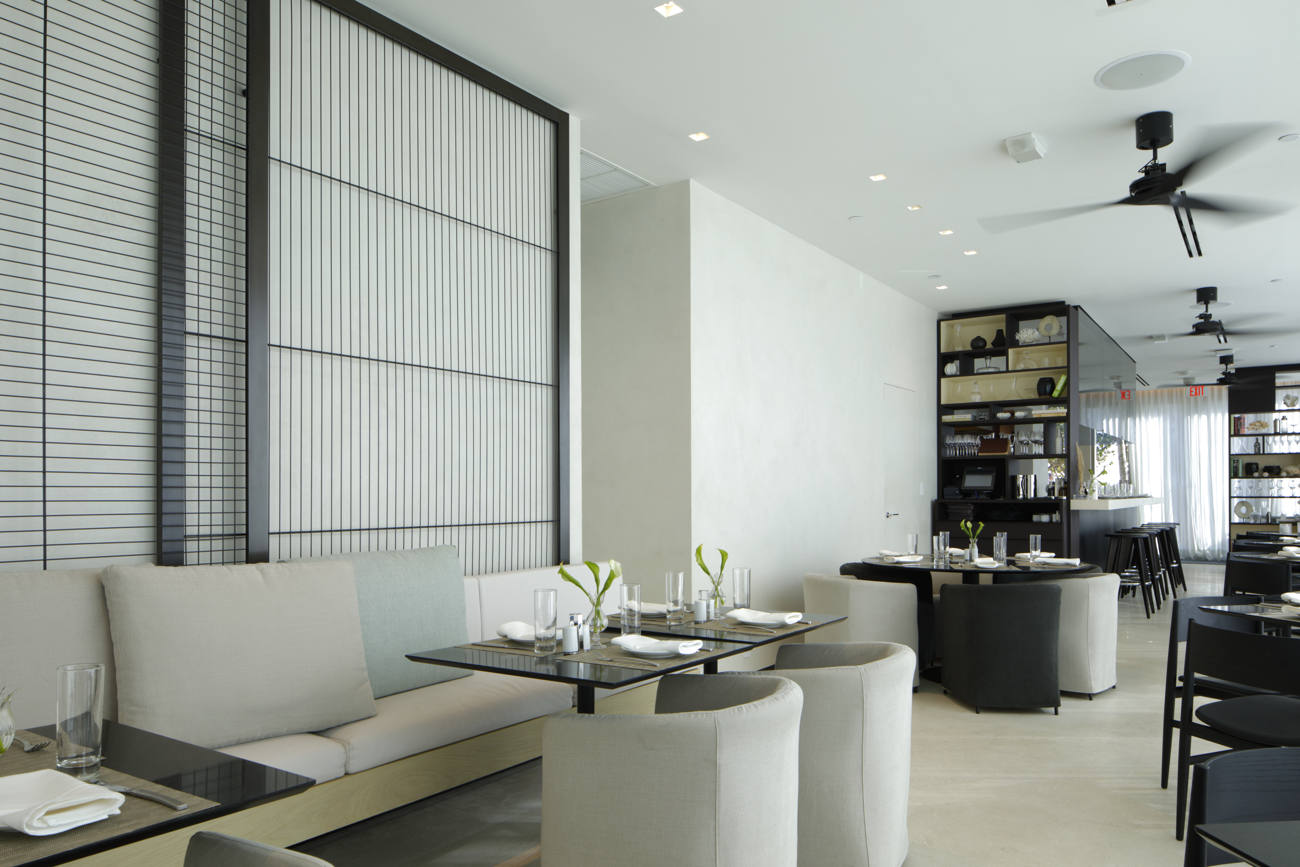 Microfino, the microcement finish for walls
When we designed Microfino we did it thinking of a microcement finish for walls and other vertical and non-trafficable surfaces, such as facades. However, it is possible to use it to finish decorating a floor as it is a product that enjoys very good mechanical and chemical resistance.
In decorative terms, it stands out from other products due to its marked water effect. A natural finish full of nuances that delights those who observe the facing.
It is designed to be applied after Microbase. XS, S and M are its granulometry; as for its composition, the product is sold as both bicomponent and monocomponent microcement.
Microdeck, the microcement finish for floorings
From non-trafficable to trafficable surfaces. Microdeck is the perfect complement for flooring, especially in interior spaces and environments thanks to its excellent resistance to abrasive wear and high traffic. However, its results are just as incredible on terraces due to its non-slip finish.
As a curiosity, it is a finishing microcement that can be applied with the "fresco on fresco" technique. In this way the finishes that can be achieved are multiplied exponentially. The product is available in single-component and two-component compositions and in M and L particle sizes.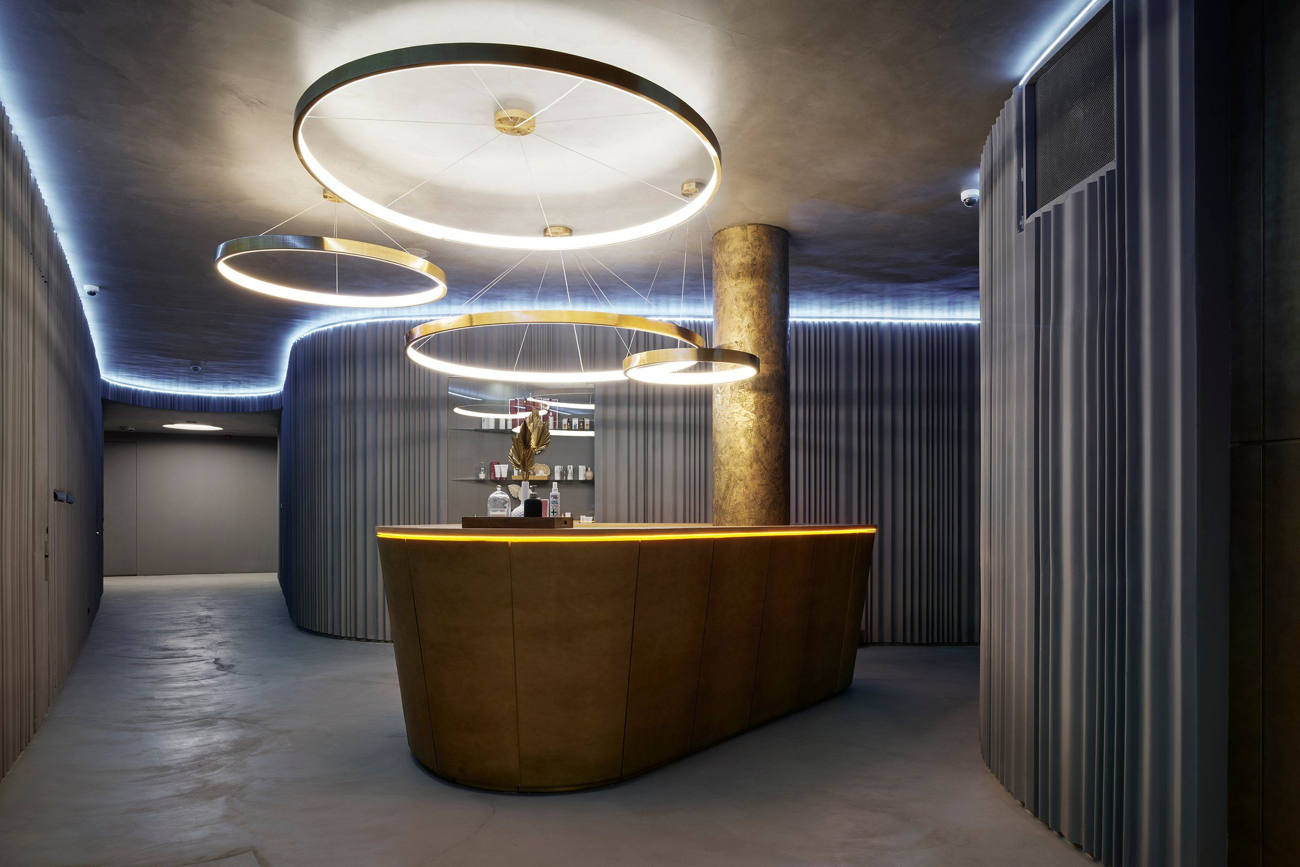 Atlanttic, the most appropriate microcement for swimming pools
New York is a city that, in the summer season, suffers from high temperatures where having a swimming pool becomes a luxury. A luxury that is more accessible thanks to Atlanttic, our two-component microcement that allows you to create pools of the latest design, distinguished and elegant.
The options are wide-ranging. On the one hand, you can bet on this coating for the area around the pool as the edges and crown of the same. And it is a material that provides a non-slip and waterproof function instantly. On the other hand, the pool shell can be coated thanks to an innovative formula with which Atlanttic guarantees a very good resistance to immersion. A product to be taken into account that is equally valid for other spaces and surfaces exposed to water such as fountains, ponds and saunas.
Microstone, the microcement of coarse aggregate for exteriors
Most systems that we design in Topciment® are enabled to decorate interiors and exteriors, floors and walls equally. However we like, as we are specialists, to manufacture specific coatings such as Atlanttic. In the specific case of exteriors we must take into consideration Sttandard Microstone, a bicomponent microcement of coarser aggregate that is perfect for decorating outdoor surfaces.
A material that resists the different weather factors whether UV light, rain or ambient humidity; and its coarser aggregate provides better resistance to abrasion and traffic; and also has a non-slip character. The professional will be able to choose between two granulometries: L and XL.
Efectto Quartz, ready-to-use microcement
We synthesize the preparation and application, but maintain the excellent performance of the rest of our microcements. Efectto Quartz is the exclusive range of ready-to-use microcement with which the professional's work is simplified and streamlined. In addition to lower transport costs. A product with which to create incredible finishes in the same way inside and outside, on walls and floors, and which is gaining more and more followers to its cause. It is available in four granulometries and has a catalog of very special colors.
Industtrial, an epoxy microcement for greater impermeability
Each space and substrate requires a coating that meets its aesthetic and functional needs. In the case of industrial environments such as parking lots and warehouses, for example, materials with higher mechanical resistance are required. Or in the case of bathrooms and other rooms constantly exposed to humidity and running water, they need coatings that tolerate these conditions. Among our extensive catalog we have the product that more than meets both requirements: Industtrial.
An epoxy microcement that stands out because it significantly increases the hardness and resistance compared to other conventional microcements. But also because it provides greater impermeability to the support. Available in 4 granulometries and with a catalog of custom colors. This material, however, can only be used indoors, as the epoxy resin could yellow outdoors.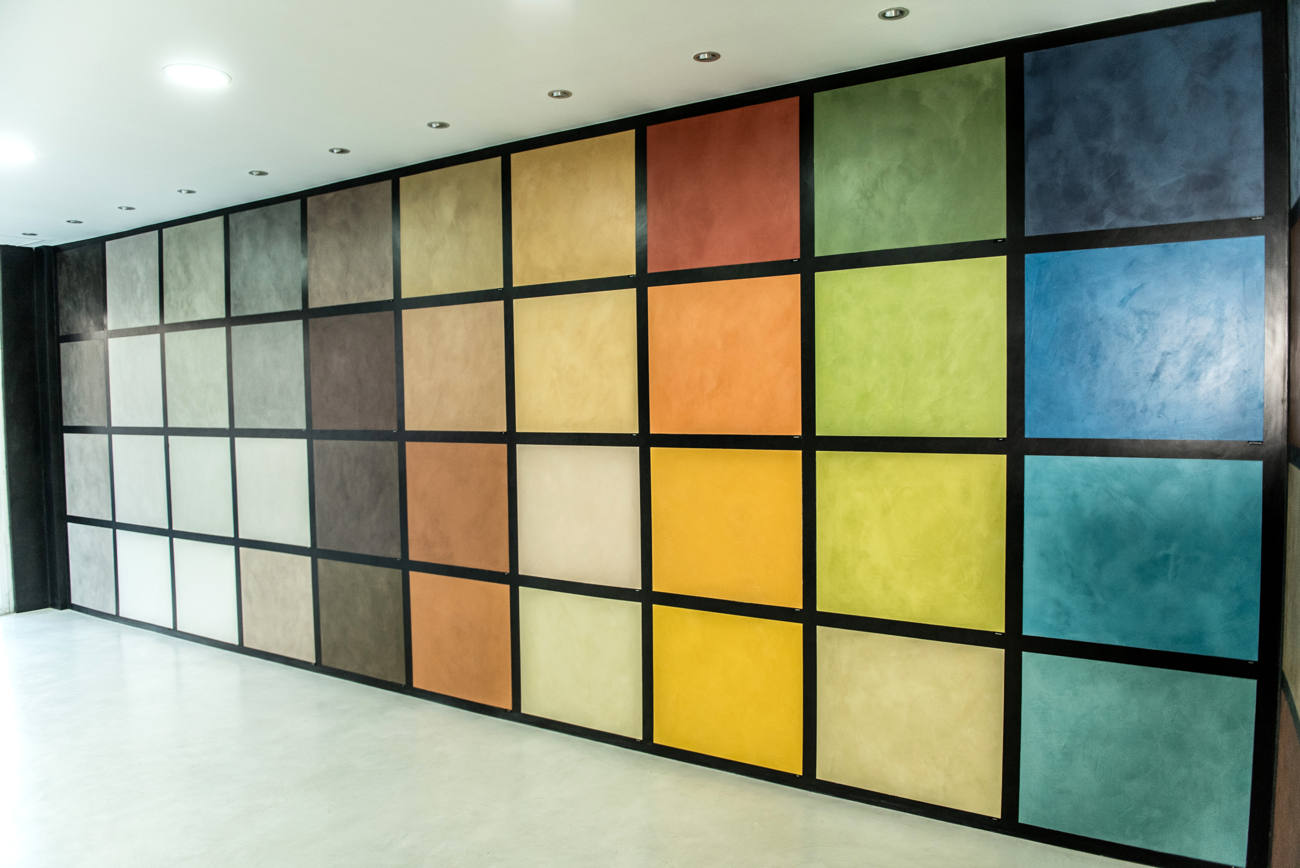 Natture, lime-based microcement with tadelakt effect
Microcement finds its origin in tadelakt, from which it draws its inspiration. It is precisely for this reason that the new, significantly improved coating was created thousands of years later.
A two-component, lime-based microcement with which numerous finishes can be obtained: tadelakt, fair-faced concrete, stucco, etc. The textures and effects are practically infinite, since it is a product that can be reworked. It is available in four granulometries (XL, L, M and S) and can be used on floors and walls, both indoors and outdoors.
As for the other microcements we manufacture, it stands out for its greater hardness, lower shrinkage and greater workability.
Buy microcement in New York or become a Topciment distributor
As a professional, do any of our microcement systems fit what you are looking for? Ask us for more information without obligation. We will answer all your questions about our products.
Would you like to become our distributor in the state of New York? Ask for information about conditions and requirements. We are direct manufacturers, without intermediaries. We offer you a competitive pricing policy, product catalogs, real samples of finishes (subject to availability) and technical and marketing support.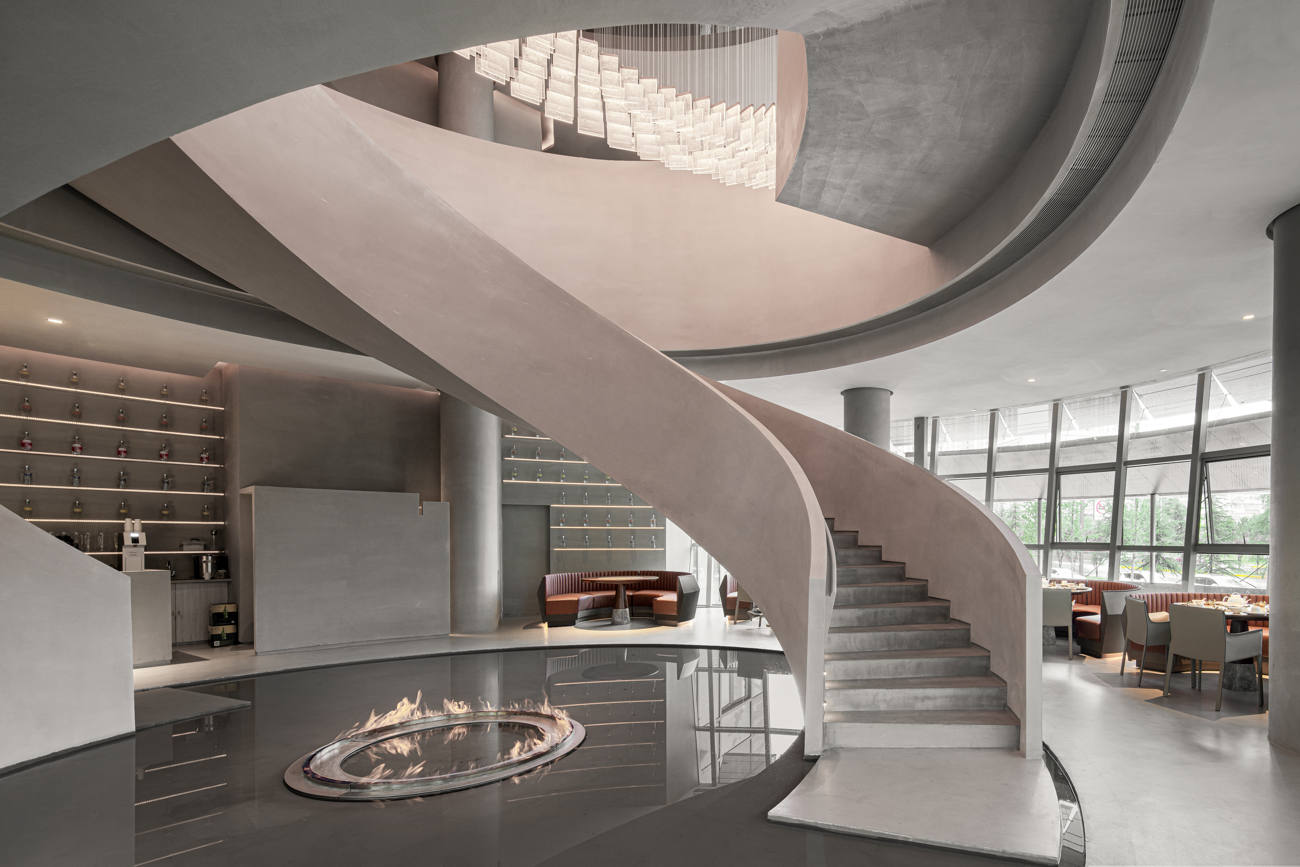 Decorative solutions that go beyond microcement
At Topciment® we guarantee that you will enjoy decorative coatings that are practically imperishable. With only 2-3 millimeters we are able to make a difference.
In our work with microcement in New York, we reinterpret the concept of decoration. We offer versatile solutions for interior and exterior. Customizable solutions that adapt to the needs and preferences of each client.
As our motto says, in Topciment® we are much more than microcement. Although we are European leaders in the sector thanks to our specialization and experience, we manufacture and sell to professionals other equally innovative decorative coatings.
Highly decorative materials that adapt perfectly to all types of surfaces and spaces. Applicable on floors and walls and even on furniture, both indoors and outdoors.
Paints and glazes
Metallic and oxidized finishes are increasingly in trend. Evolutions in the tastes of customers and demands of the sector to which we, as a company that aspires to excellence, we adjust to offer alternatives.
In this sense, we have a wide range of paints and coatings that guarantee these two types of finishes. The metallic and oxides; but we also have an excellent quality tile paint that does not require priming and can be applied on multiple supports. A line of products to which we add our metallic glazes and our glitter glazes.
Stamped concrete
Stamped concrete continues to be one of the major materials used by construction companies. A demand that we also meet with a complete catalog of products. We manufacture not only molds, but also printed mortars and repair mortars, pigments, varnishes, release agents and all types of mineral consolidating coatings.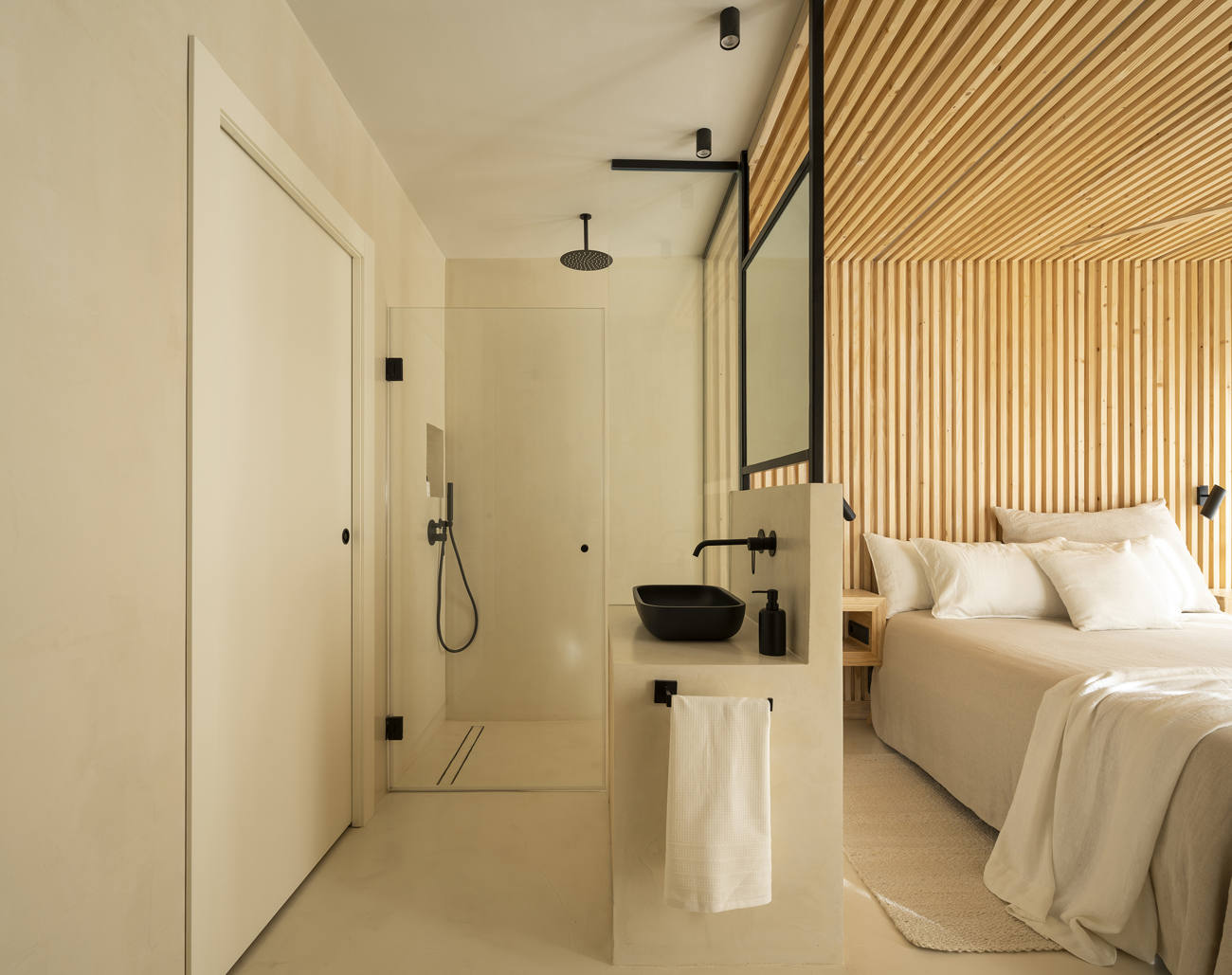 Artisans in the application of microcement in New York
Our team of expert applicators performs microcement work throughout the State of New York. They renovate bathrooms, kitchens, floors, walls, staircases, terraces, swimming pools, offices, restaurants, hotels, etc.
Professionals who are true craftsmen and who put their experience and heart into each work they execute. A delicacy that is noticeable in the final finishes and that they never cease to improve. That is the formula for success in all the projects we take on. Will you be the next authorized applicator?
Price of microcement in New York: request a quote
The price of microcement application in New York depends on the complexity of the work, the dimensions of the surface to be coated quantifiable in square meters, the type of microcement as well as the finish. Tell us more about your project and we will give you a quote. Incredible designs at the best price, guaranteed. What are you waiting for? Contact us!
Fill out the form below and our applicators will study your case to offer you an individualized quote without obligation. We want to help you make your projects a reality. Let's do it together.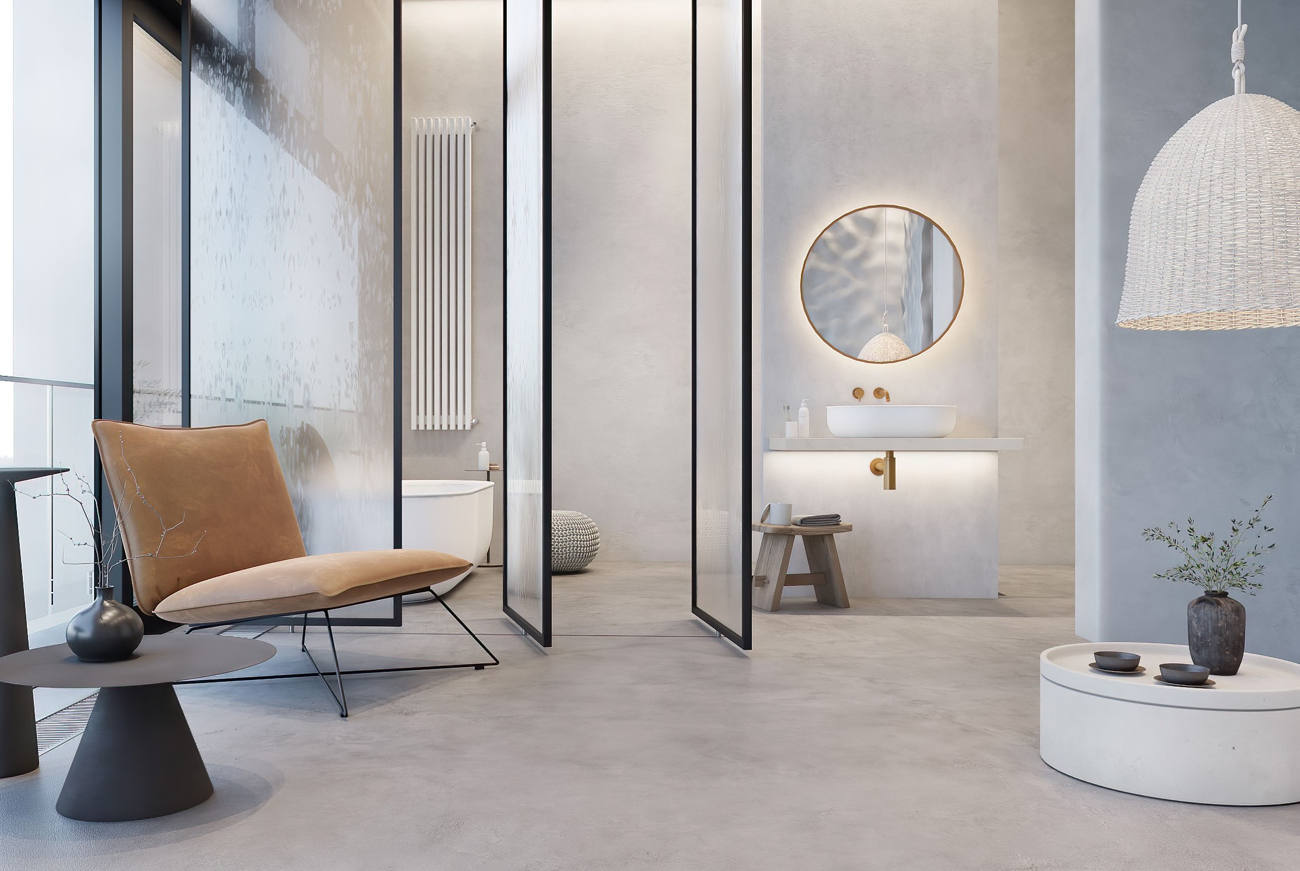 Contact us
If you want to receive more information about any of our products, request a quote for your project or resolve any questions, please complete this form. We will contact you as soon as possible.