Microcement in Oakland- Experts in higher performing concrete
At Topciment® we have been manufacturing microcement since 2005. Time has passed very quickly since then, a sign that means that, above all, we have been filled and passionate about our daily work. This extensive trajectory has given us the title that, today, places us as pioneers in the manufacture of concrete and as leaders in its distribution throughout the world, thanks to our powerful distribution network.
This material has undoubtedly been a true revolution in the art of decoration. And it is not for less, since if for something it is characterized is for the domain of the highest vanguard during all its production process. In our case, we have tattooed this concept, so that we produce the best continuous solution on the market thanks to our constant research and instinct for improvement. Our materials are the result of innovation driven by the need to constantly anticipate changes and adapt to new trends. From the very beginning, it was clear to us that the best way to forge our path was to invest in R&D&I. And thanks to that, today, we can say that we offer the best microcement in Oakland, that which has the ISO 9001:2015 quality certificate as a result of having passed with flying colors the exhaustive quality controls that certify that our concrete is completely up to all the circumstances. It is our daily work, but also our results that also give us the title of INNOVATIVE SME, guaranteeing our maximum commitment to the material that moves us, that we are passionate about and thanks to which today we are who we are and where we are: at the top of the market for seamless decorative coatings.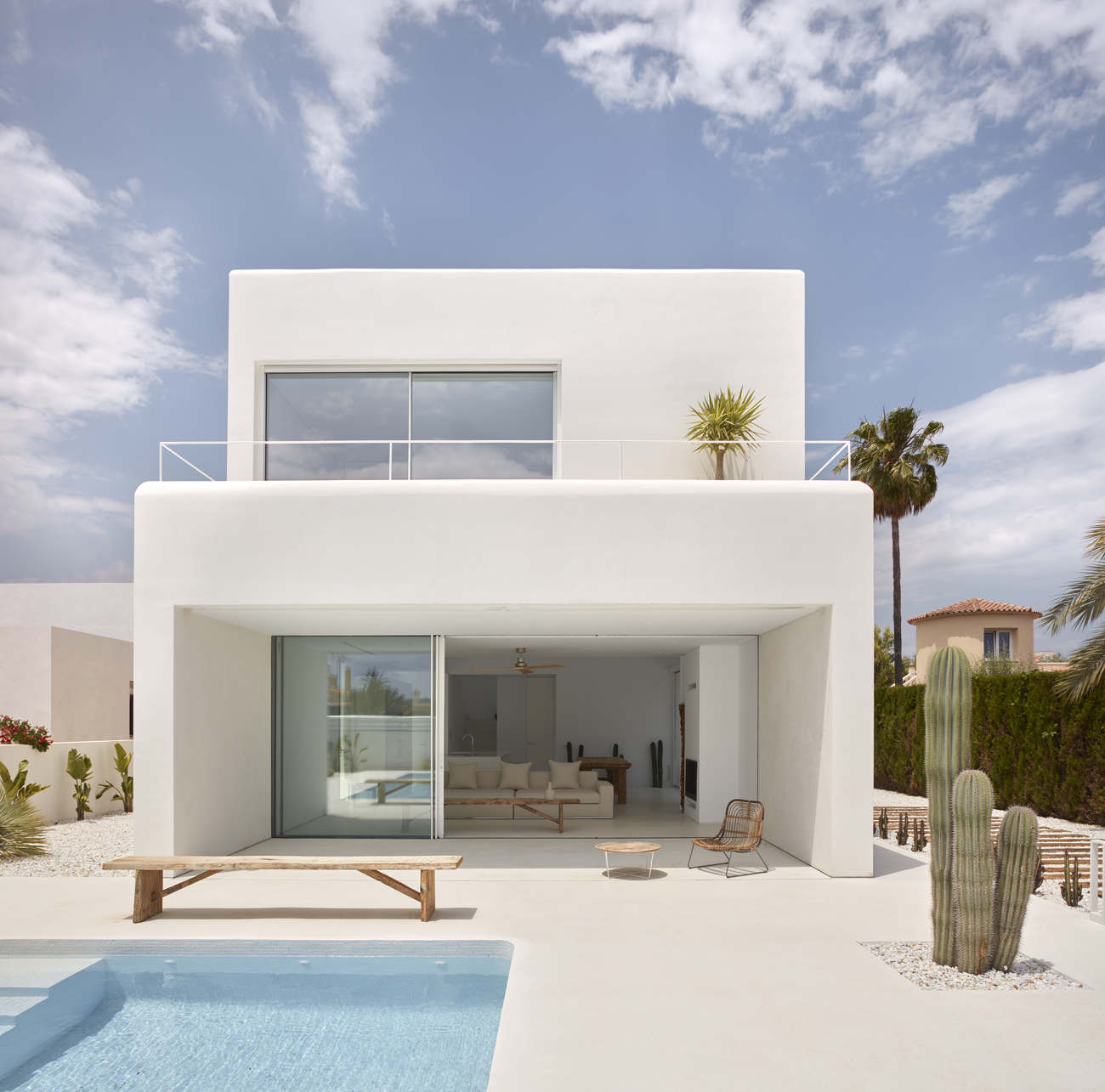 Thanks to all this trajectory, and to the achievements that we have collected as a result of our constant work, we have created a powerful distribution network in which we are more and more every day. We produce our ideal concrete formula in our facilities in Valencia (Spain) and, from there, we distribute it throughout our country, but also in Europe and the rest of the world. Japan, Mexico, China, Singapore, Australia, Germany and the United Kingdom, among many others, are already part of our strong team of distributors, offering the most exquisite concrete products.
We talk about being at the forefront throughout the manufacturing process and having a wide distribution network. But at Topciment®, if there is one thing that really moves us, it is our human factor. The ingredient that gives meaning and binds the rest of our components together. This team of experts, in addition to being fully trained and updated in the field, offer a completely personalized treatment throughout the process to guide and advise on everything necessary. Authentic specialists who are passionate about their work, those who are dedicated to being our visible and sensory part. Because if there is one thing we are sure of at Topciment®, it is knowing that all the pieces that make us up will work perfectly and that thanks to the complementation of this combo, we will continue working to offer the best solutions on the market and continue to grow. We have come a long way professionally, but we still have a long way to go. And we want you to join us.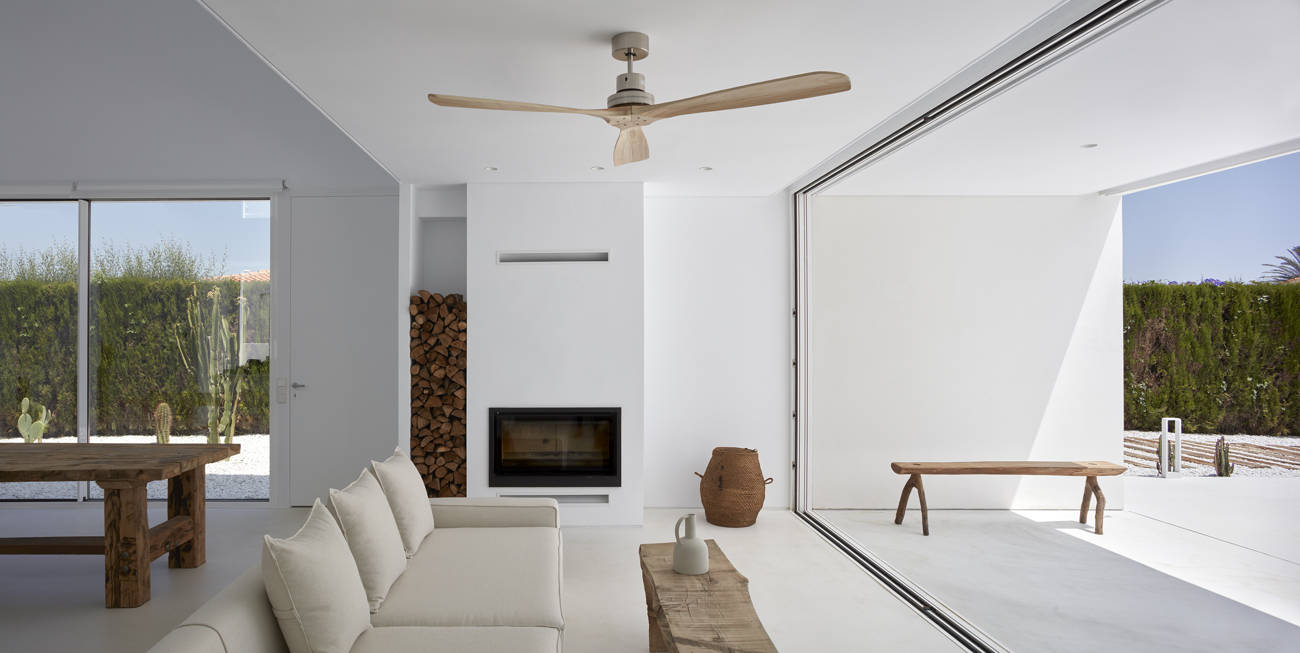 The advantages of our microcement will make you choose it
It seems utopian, but the truth is that microcement achieves what no material has ever achieved before: a complete transformation of a space in record time. A reform in which to make tangible a dream space by applying a thin layer of 3 mm maximum without removing the previous material and in any type of space. Easier? There is not. The peculiarity that makes it such a special material is its versatility. It can be applied without building works and without generating debris, on any type of support and indistinctly in interior or exterior spaces. The spaces on which the coating is applied can continue to be used normally while they are being coated. Choosing microcement in Oakland translates into a win-win for those who are eager to make their spaces the most exclusive places in the city.
Easy, clean, fast application
The easiest application you could ever dream of: directly on the existing material and without removing the previous support, which guarantees no construction work, no debris, no noise, aspects that terrify anyone. An artisan technique that, manually and without the use of specific tools, allows to continue enjoying the rooms while they are coated. Instantaneous transformation and without hardly noticing it.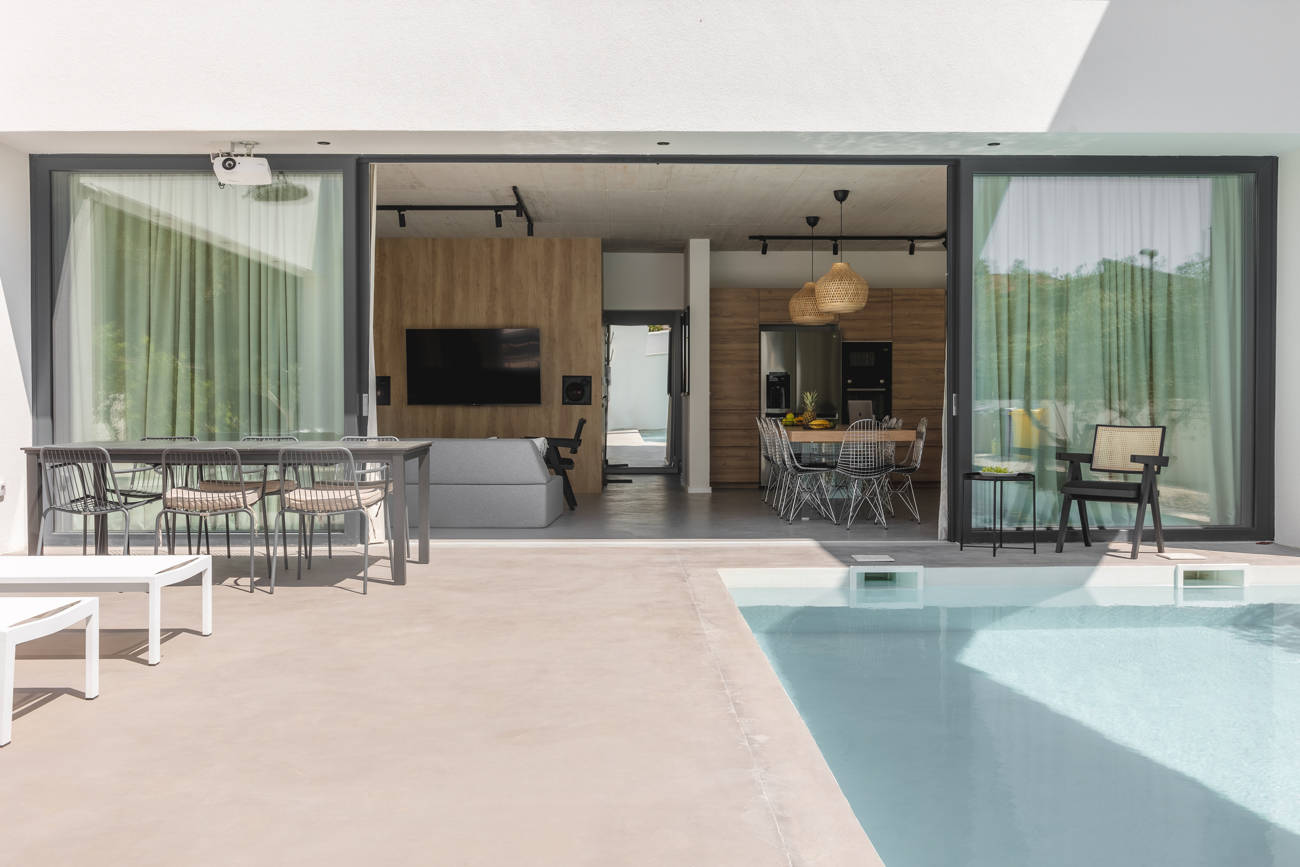 Resistance with assured quality
Whenever we choose a material for a renovation, we are always concerned about its maintenance over the years. With concrete, this problem is over. A hardness with industrial properties that guarantees maximum resistance to sudden changes in temperature, abrasion or frequent foot traffic. The ideal candidate for those areas especially punished or exposed to the factors of the day to day, since it remains intact for everything. Against everything. An aspect that is also easily maintained over time.
3 mm maximum on any surface
It allows you to cover any type of surface without reducing the actual dimensions of your space. Its minimum thickness of between 1 mm and 3 mm is applied on walls and floors of any type of material: plasterboard, tile, gresite, marble, ceramic... achieving maximum adherence, support and stability.
Effective indoors and outdoors
In addition to its hardness and resistance, the microcement has two other properties that make it a perfect choice for indoor and outdoor spaces: it is non-slip, so it enhances safety and confidence in the surfaces; and it is waterproof, so it ensures optimal maintenance in spaces where contact with water is recurrent, ensuring an intact appearance that prevents the appearance of dampness or water marks. Always great, despite the difference in external factors.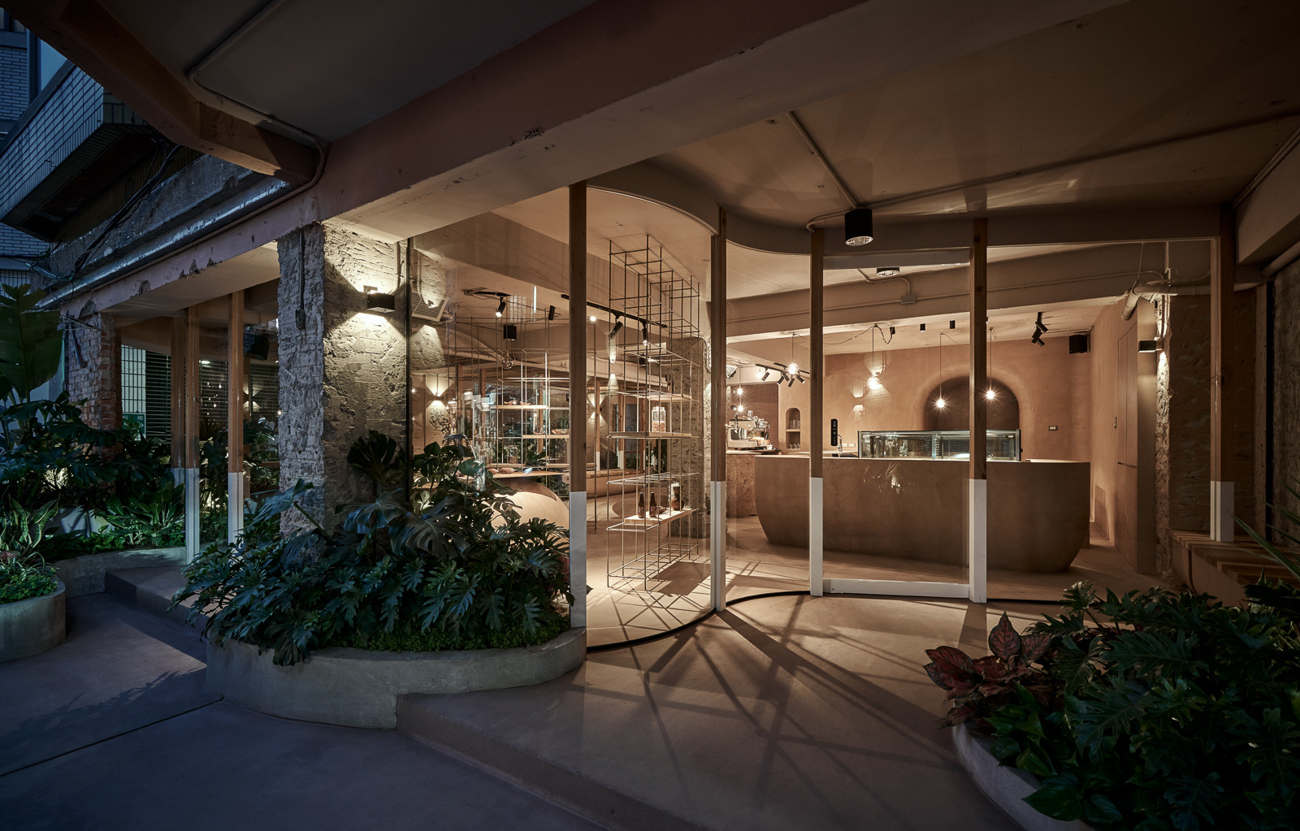 Exclusive seamless finishes
Isn't it especially beautiful to witness a continuous space? A place where there are no interruption lines. Walls and floors that have to be part of infinity. That is precisely what the application of concrete achieves. A smooth, silky, textured coat in a single pass. A seamless finish for the creation of the most exquisite spaces we could ever think of. Rooms whose sensation is of greater amplitude, greater luminosity, greater order. With absolutely enhanced qualities that lead to a pleasant feeling of comfort. And also, much cleaner, since there are no gaps where dirt can accumulate. Hygiene and beauty that, hand in hand, obtain unique results. And also customizable, since with the wide palette of colors and textures that Topciment® offers, there is now the possibility that each place has the character or personality of the person who inhabits it.
Topciment®: your microcement in Oakland trusted company
We have managed to position ourselves as leaders of microcement in Oakland, but we do not say it ourselves, it is testified by our long professional trajectory and the trust, every day greater, of those who choose us as their reference company.
A trust that is not a product of chance, because if we have been in the concrete market for almost two decades, we must be doing things right. We put all the meat on the grill in each and every one of the aspects. Let's start at the beginning: manufacturing, a careful process characterized by constant research. This is the only way to obtain the highest quality materials, those prepared to adapt to any existing need. Products based on innovation, at the forefront. This is the reason why we have achieved a consolidated distribution network like the one we have today, where we are present in more and more countries around the world. A team of professionals who do not stop a single day to investigate what refers to the concrete and, despite their wisdom, continue to update their knowledge to continue to maintain the title of masters of microcement. And the fact is that at Topciment®, we really are.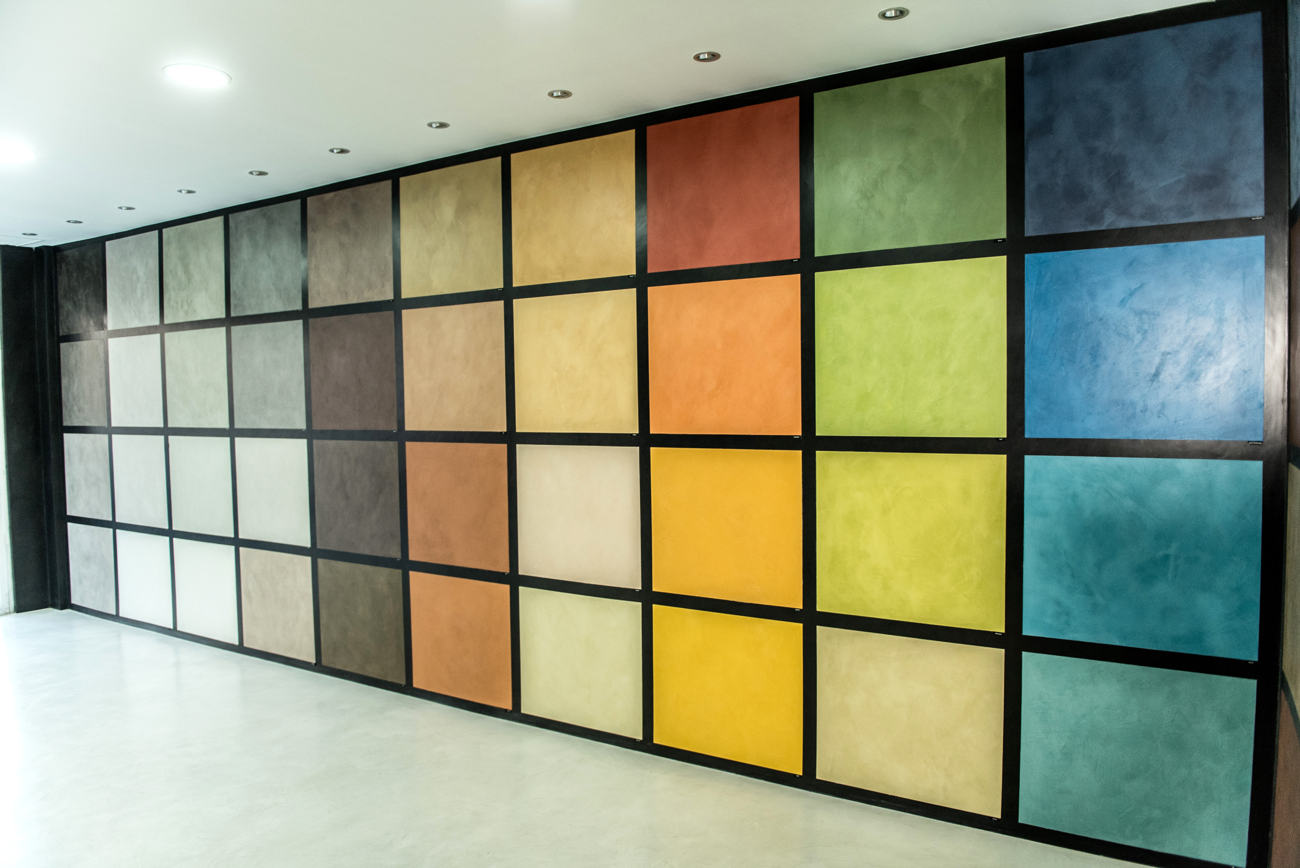 Our services are not limited to manufacturing and distributing microcement
If we only manufactured and distributed concrete, we would probably be closer to what everyone else does. At Topciment®, what we do, we do well. That's why, in addition to producing the best materials and distributing them nationally and internationally, we offer a variety of microcement in Oakland services. We do our best so that, whatever your situation is, we have an answer adapted to your needs.
Technical advice
It is more than normal to have doubts, lack of knowledge or require any kind of additional information. But don't worry! You are in good hands. Our technicians are there to help you in everything you need, of course, free of charge. An exclusive and unique treatment for each client, a personalized solution and the friendliest attention you can find. Always, of course, based on their knowledge and experience, two of the aspects that most define them.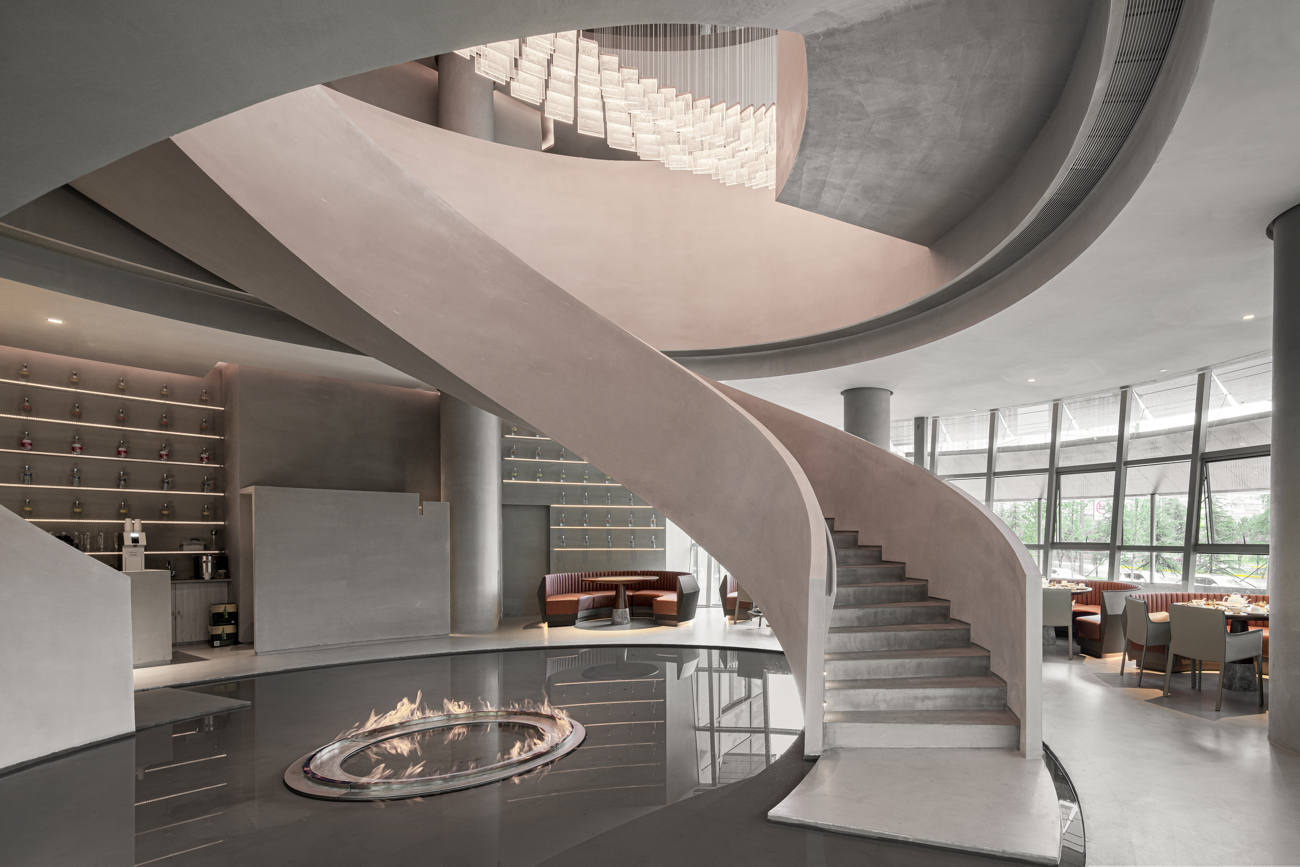 Courses for professionals
We love to see how we grow every day, but we are equally happy to see how people grow with us. That is why we offer courses for the training of professional applicators. Those who are already initiated in the field and are looking to improve their technique or, however, those who are looking for an apprenticeship at the hands of the best.
ISO 9001 certified: more than just a title
If we say that our services go beyond the manufacture and distribution of concrete, it is because it is true. We produce, sell and advise, that is clear. But behind all this, there is also an enormous commitment to achieving excellence, the honorary degree. Therefore, our products have been subjected to quality controls, the consequence of which has been obtaining the ISO 9001:2015 certificate. This is an award that goes far beyond the scope of our work and that also values our absolute commitment to our own values and to the needs of our customers.
Joining Topciment® is to market the best microcement in Oakland
As we said, in addition to knowing that our company is getting bigger and stronger every day, we are fascinated to see how more and more people are willing to be part of it. A clear indication that we like what we do and how we do it.
If you join Topciment® you will be one of our authorized distributors of microcement in Oakland. You will be offering the best seamless system on the market and you can proudly guarantee the best results. An exciting professional challenge with a lot of projection to the future to continue growing, progressing and advancing. An opportunity that you cannot and should not miss. It is a one-stop train to success.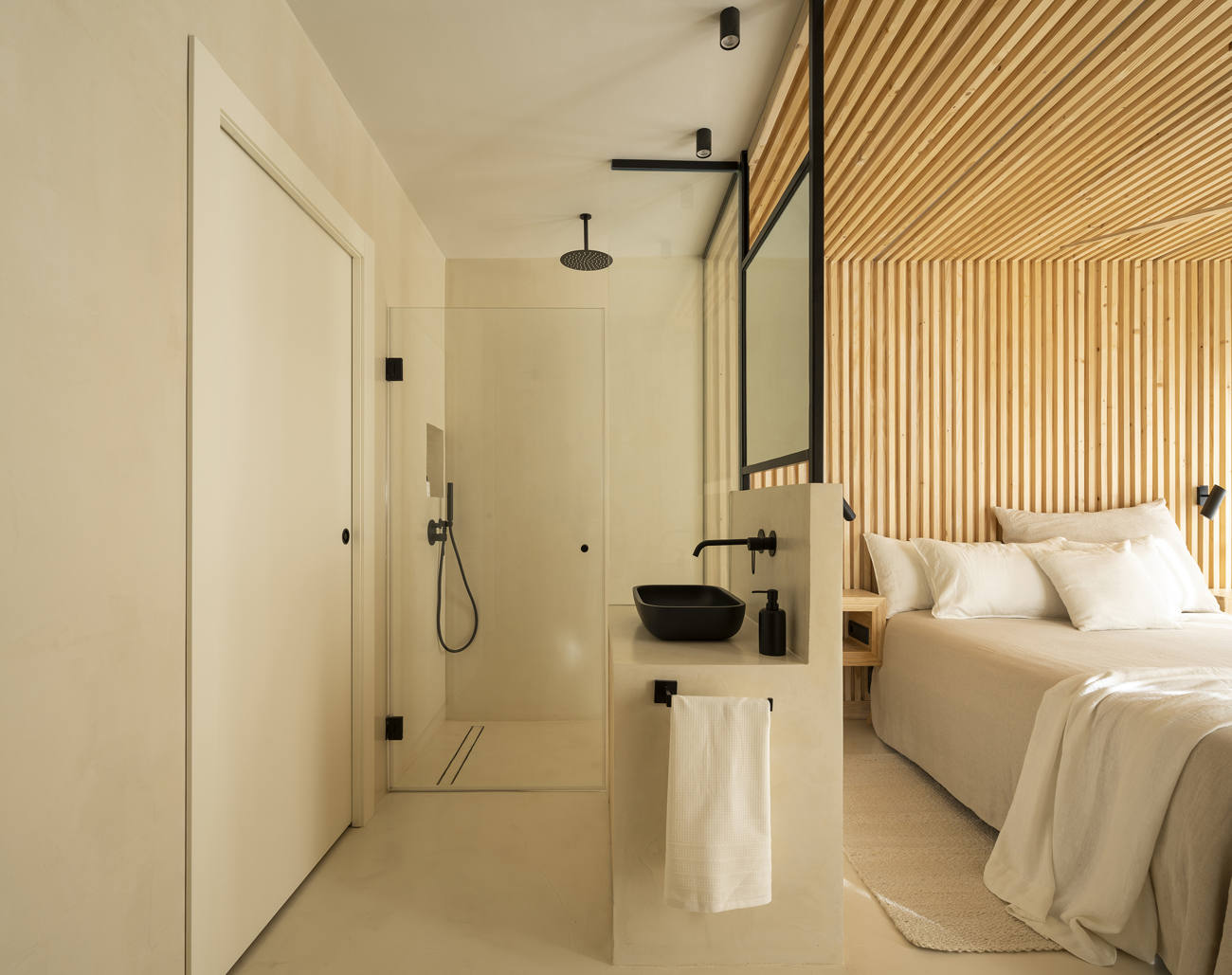 Our microcement in Oakland products, which one do you choose?
The path to success is excellence. And to be excellent, we must be able to offer solutions that respond to every problem. In Topciment® we guarantee that our products meet all needs, so we have a wide range of microcement in Oakland, perfectly prepared to respond to all types of reforms.
Microbase, base for maximum hold
This product is available as a monocomponent (Evoluttion) and bicomponent (Standard ). It is designed to form part of the base in the application, ensuring maximum adhesion to the substrate, stability and fastening. Despite its usual use as a preparatory microcement, it can also be applied as a finish, giving the coated surfaces a thicker texture and a rustic finish.
Microfino, silky textured walls
The application of microfine on vertical surfaces or walls serves both as a surface preparation and as a finish. In this second option, it allows a sophisticated and elegant finish, thanks to its silky, soft and smooth appearance. Results whose texture leaves no one indifferent who contemplates them while maintaining the peculiar resistance properties of microcement. This product is available in Sttandard and Evoluttion formats.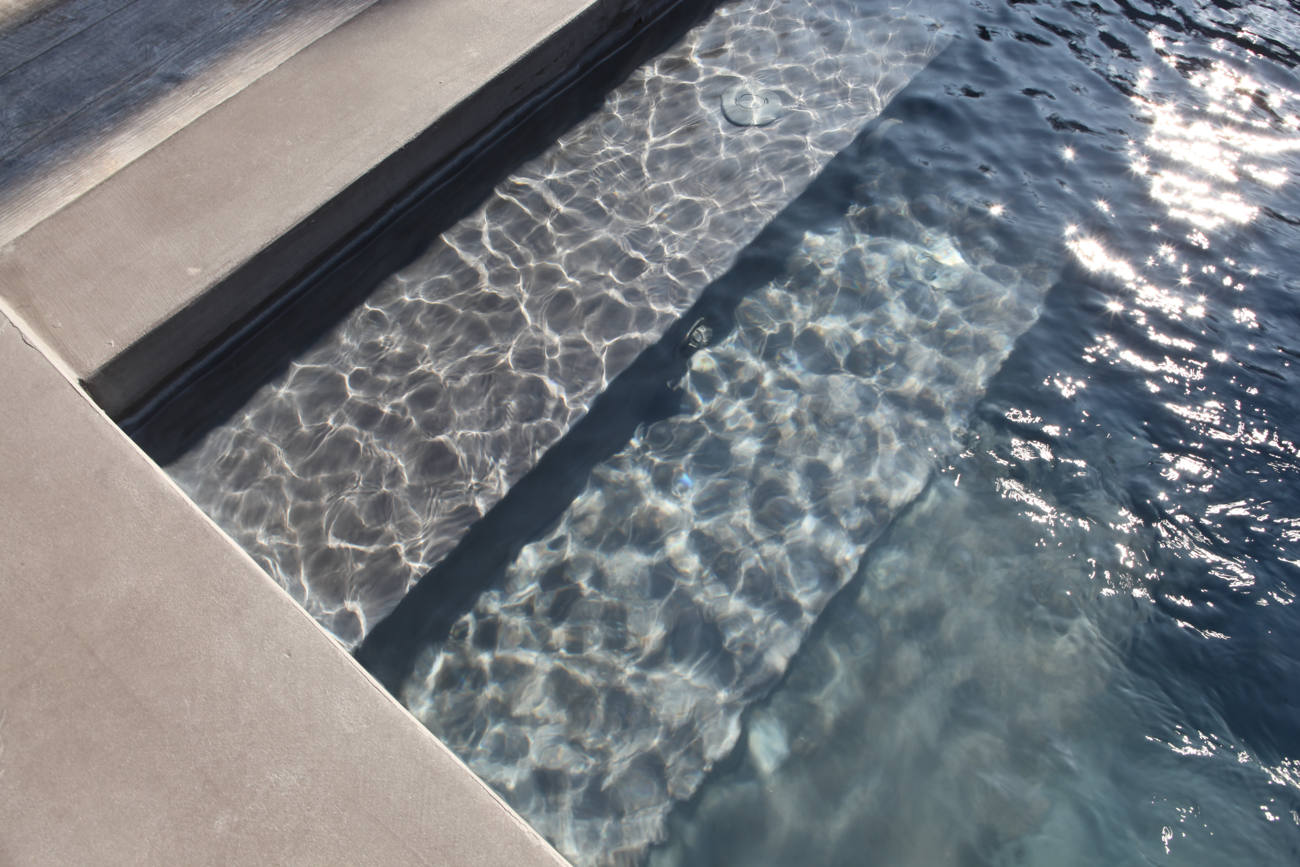 Microdeck, floors with a medium-grain finish
Making the interior or exterior floors of a home, warehouse or office safe as well as beautiful is now a reality with Microdeck, a floor finishing product that provides maximum safety and stability for those who walk on its surfaces. Perfect cement base to cover floors without the existence of cracks or fissures and ensuring a great resistance to its passage, impacts and abrasion. The perfect companion for surfaces prone to wear and tear. Our Microdeck is available in Sttandard, Evoluttion formats.
Microstone, ideal for outdoor use
Although in the vast majority of cases, Topciment® products are designed for optimal performance in indoor or outdoor spaces, we wanted to go a step further by devising the perfect concrete for outdoor spaces. Microstone is only available in Sttandard format, but it goes a long way. It protects surfaces against ultraviolet rays, climatic factors and places where traffic is high or where they are frequently exposed to some factor. An ideal finish for facades, ramps, stairs and terraces, with the most rustic appearance and the most indestructible hardness.
Atlanttic, special for wet areas
Swimming pools, in themselves, create an immediate need to dive into their waters every time we have them in front of us. They are irresistible to everyone, but what if we were to enhance these qualities by coating them with concrete? It would be a dream, wouldn't it? The application on your floors, walls and edges eliminates joints and interruption lines, creating continuous surfaces dominated by a panoramic and infinite aspect, which creates a much greater sensation of depth and amplitude. Atlanttic also enhances anti-slip properties and allows for waterproofing, so important on surfaces that are surrounded by or in contact with water. And not only swimming pools: fountains, saunas or spas. In any case, its innovative formula guarantees absolute resistance to immersion and high temperatures. Wet areas with much more enhanced characteristics and improved qualities.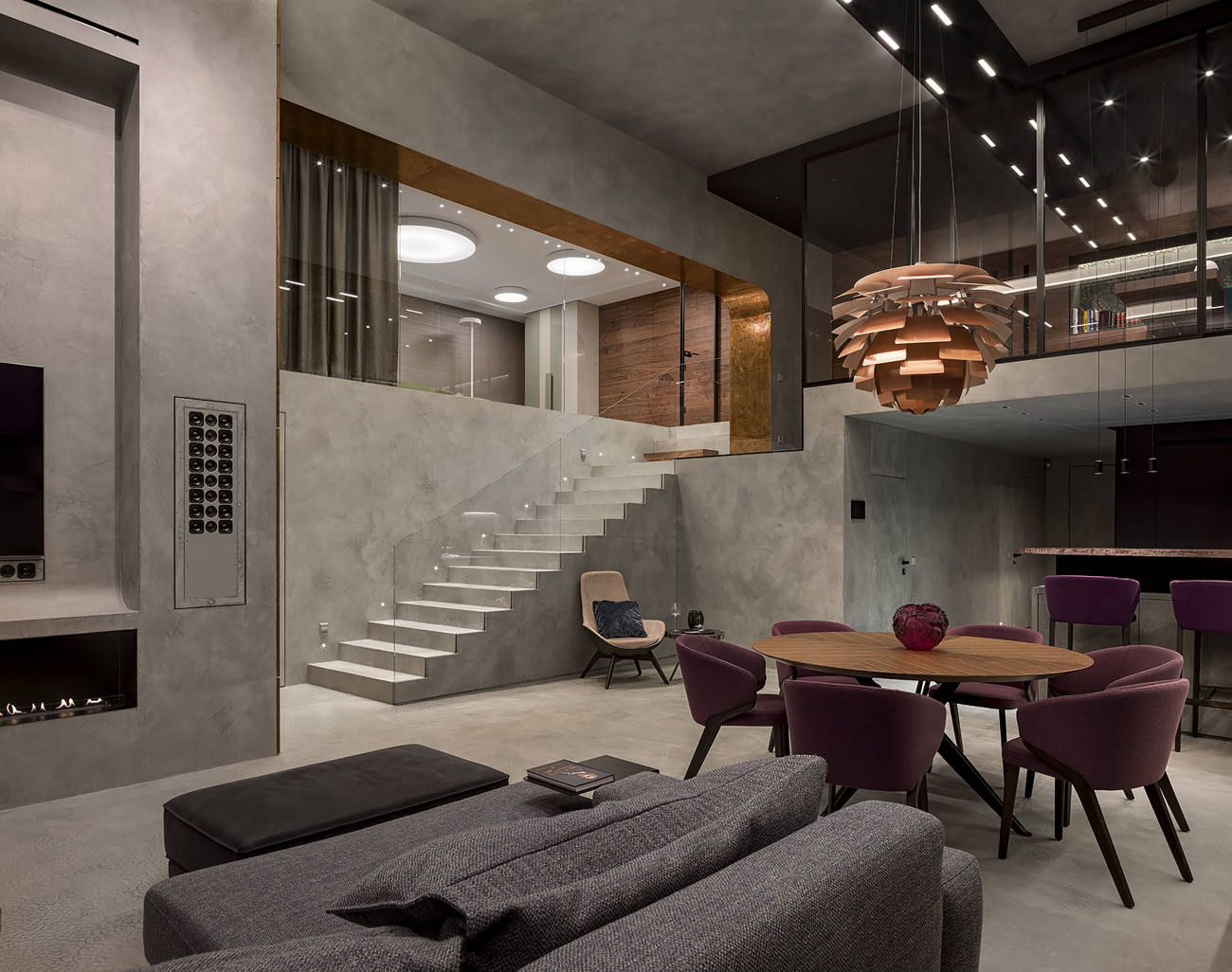 Efectto, the easiest and quickest
For those professional applicators who wish to optimize their resources and work times to the maximum, while pursuing natural results of inimitable quality, we have created Efectto, the ready-to-use microcement that does not require mixing or fiberglass mesh for its application. Simplified, easy and simple process without losing sight of all the properties of concrete.
Industtrial, epoxy for interior floors
The only one of our concretes that contains epoxy resin in its composition. This resin creates the ideal mixture for coating interior industrial walls, such as offices, warehouses or factories. Surfaces to which we want to give a special mechanical resistance, harder and stronger (still) to cracks and with greater impermeability. Perfect for places where we want to guarantee, even more so, a splendid maintenance, intact over time.
Natture, the lime-based novelty
The most recent addition to our catalog, Natture, the lime-based concrete. Its special feature? The stucco or tadelakt finish, a decorative effect with multiple combinations to adapt perfectly to any style. A decorative trend for those who prefer results characterized by textures that evoke nature. Perfect for interior and exterior walls and floors, its great hardness prevents cracking and cracking.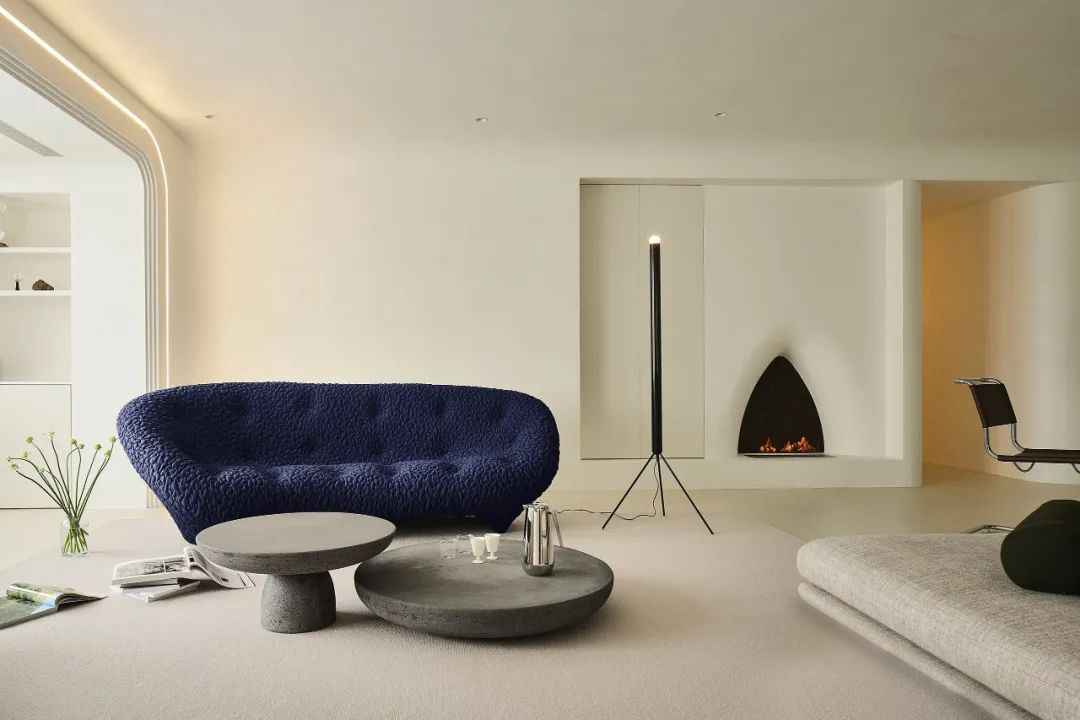 Supreme finishes for microcement surfaces
We have the icing on the cake. For the most daring, the most original finishes. They give a special character to any surface on which they are applied to bring creativity and personality. Dare with the one that best suits you and get triumphant finishes on microcement in Oakland surfaces.
Pure Mettal and Classic metal, metallic finishes
Choosing a metallic effect finish means being trendy in decorative styles, as it is the latest trend in concrete finishes. Surfaces with their own shine and exclusive results that allow the maximum simulation of metal, with Pure Mettal, or the most authentic rust effect, with Classic Metal.
Elitte, metallic or glitter finish
Metallic glaze for metallic reflections with a metallic look or glitter to simulate glitter.
Emottion, for painting tiles
Paint that allows to renew in a blink of an eye the obsolete or old tiles. A good facelift without the need to remove them, chop them or undo them. High-strength application with extra fast drying, waterproofing and resistance to ultraviolet light. Emottion maintains its results over time in indoor or outdoor spaces, guaranteeing an appearance of great decorative value on which it will seem that the years have not passed.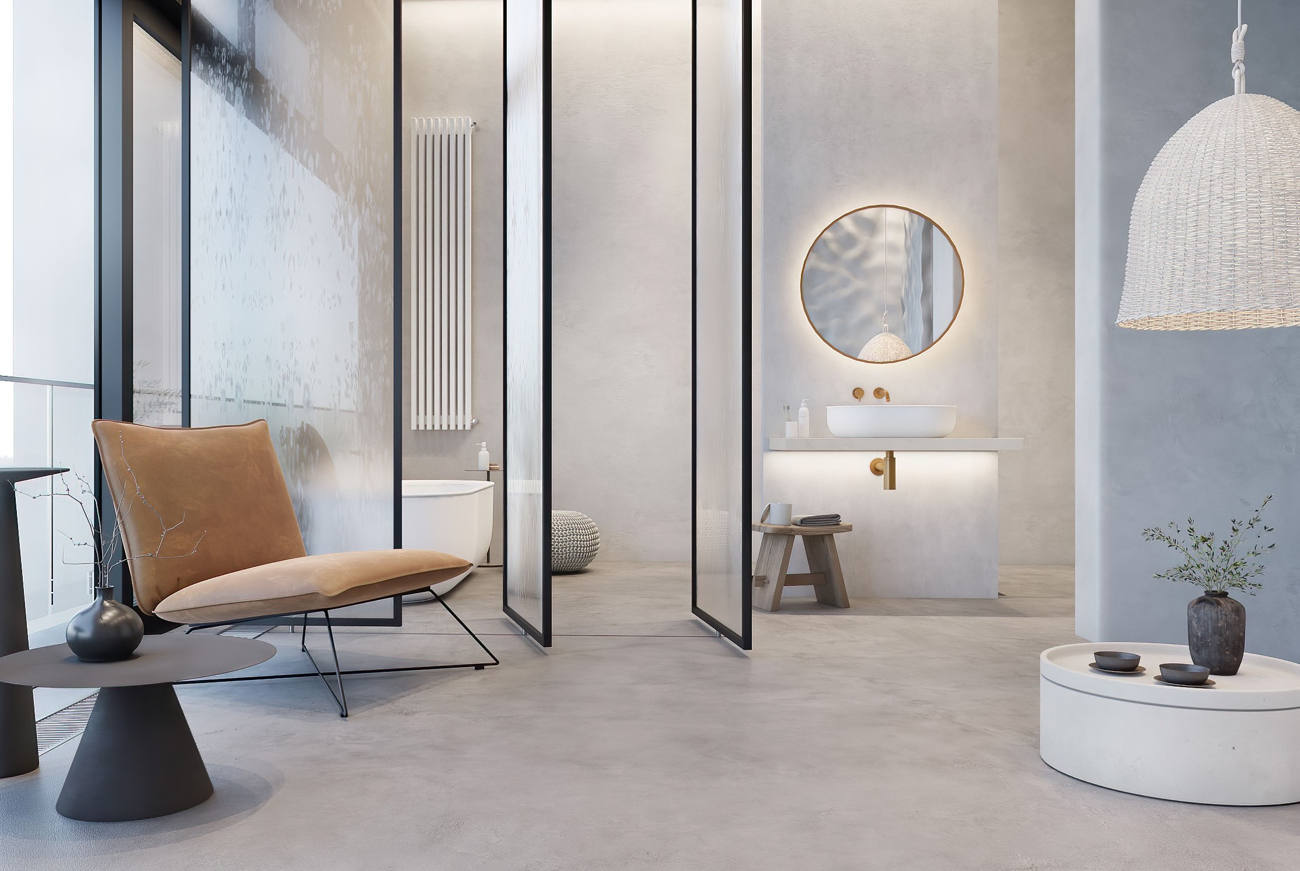 You can't imagine what our microcement in Oakland will bring to your stays
Coats interior spaces to perfection. Ideal for continuous, beautiful, protected and resistant walls and floors. Countertops that fight and repel abrasion and scratches. Floors that, thanks to their maximum robustness, manage to avoid impacts, stains and imperfections. Pure anti-slip for shower trays and surfaces that require greater safety and peace of mind. Impermeability in wet areas, which means that no dampness appears, even if the areas are highly frequented or in direct contact with water. Maximum hygiene, cleaning in a single pass and the pleasure of knowing that your stay is cleaner, safer and stronger than ever. A peace of mind to enjoy every day the comfort of your home, your office, your commercial space. Maximum enjoyment and pleasure anywhere, any time of the day. That's what the little things are all about.
And outdoors, facades, ramps, porches and terraces that are a canvas with the landscape. A perfect work of art in which textures, colors and sensations merge. Surfaces more protected than ever for everything, against everything. Pure essence captured on the outside to delight all that surrounds you with the most absolute beauty and functionality.
And all, thanks to our microcement in Oakland.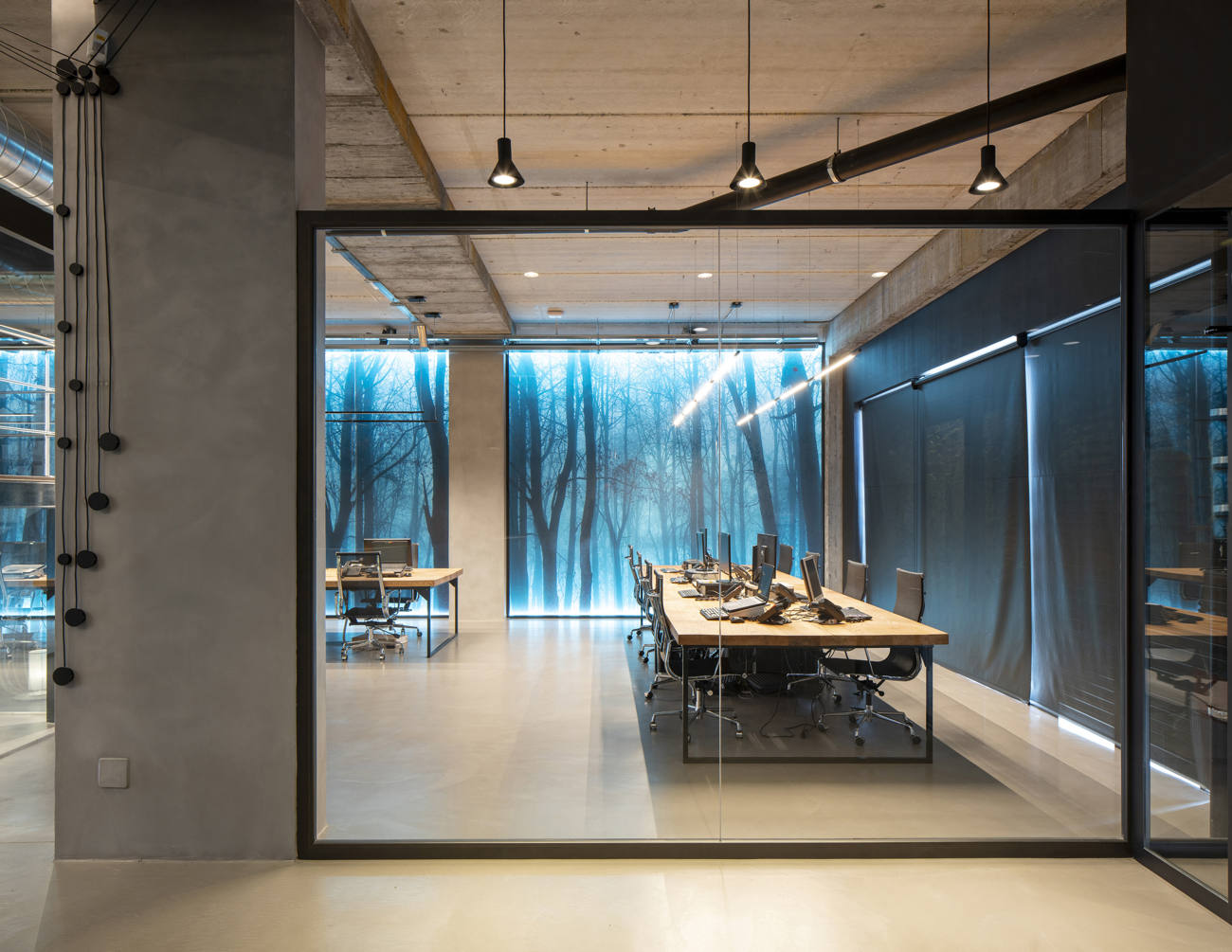 Let us know what's in your mind
At Topciment® we want to hear from you. We'd love to hear from you about any type of microcement question you need to solve. Doubts? A project in mind? Maybe a quote? Purchase one of our products? Become one of our microcement in Oakland distributors? Whatever! Fill out now our contact form