Microcement Orlando - Specialist in microtopping and seamless surfaces
17 years of dedication to microcement are enough to say that this decorative coating and all its aspects have become our specialty.
Thus, we manufacture different types of coatings taking into account the customer's needs. We elaborate coverings with different technical characteristics, able to adapt to any type of space.
Both indoors and outdoors, bathrooms, kitchens, stairs, facades, countertops or swimming pools can be coated with our products, achieving the desired finishes and with a duration and resistance that will allow these surfaces to look in the best conditions for a long time.
Whatever the project, as specialists in microcement in Orlando and its surroundings, we will advise you, whatever the project to be carried out with our more than proven experience to achieve unique finishes that satisfy any type of customer.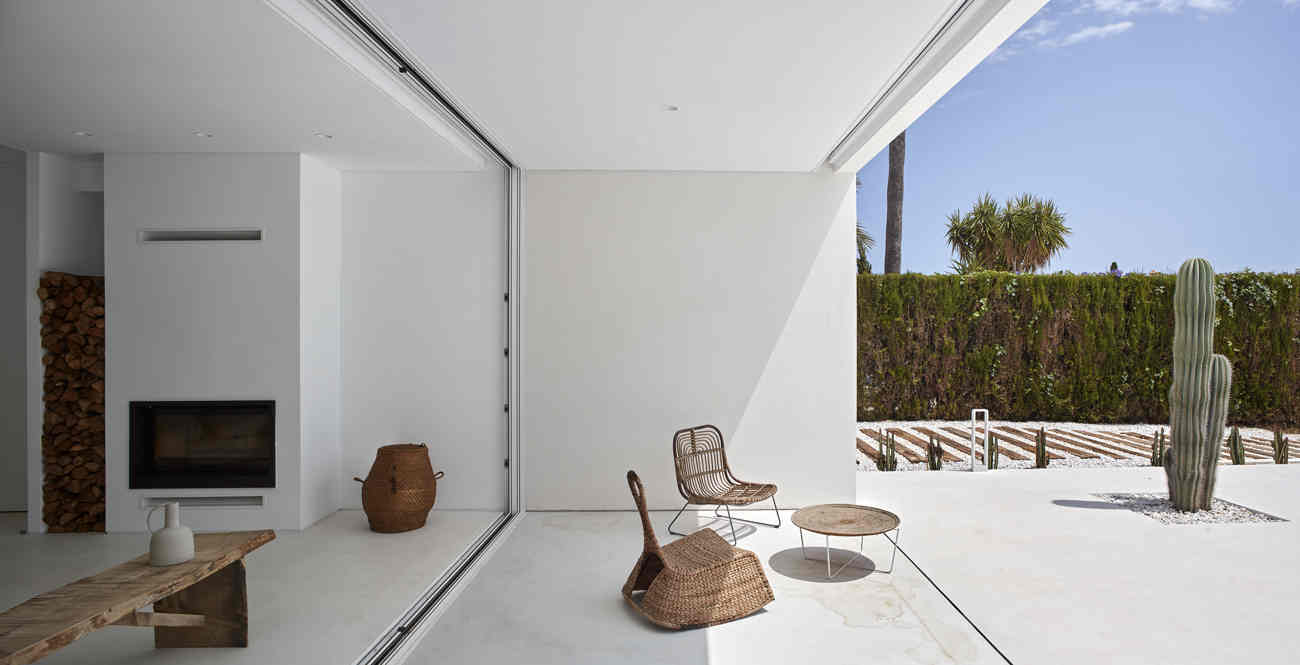 What is microcement and why is it increasingly used
Microcement is a continuous coating that is only 3 mm thick and is capable of completely renovating any surface and changing the ambiance of a room in a resounding way.
A mixture of cements, water-based resins, additives and the corresponding pigments, these components give it that versatility that translates into thin layers that are found vertically and horizontally in which there are no joints, so that walls and floors become completely continuous areas.
This increases the luminosity and amplitude of the spaces, creating places of great decorative value in which it is not necessary to carry out works because it can be applied on other materials such as tiles, marble, gresites, terrazzo, plaster plasterboard or cement.
This adhesion prevents renovations from becoming endless moments, since it does not generate debris and allows very quick and clean spatial transformations.
This is essential in both domestic and professional environments, where the surfaces to be covered are usually larger. Thus, whether it is a hotel, a restaurant, an office or commercial premises, it can be done in much less time whether it is a new construction or a renovation.
In short, microcement in Orlando has become one of the most widely used materials in the world of construction due to its great decorative qualities and versatility.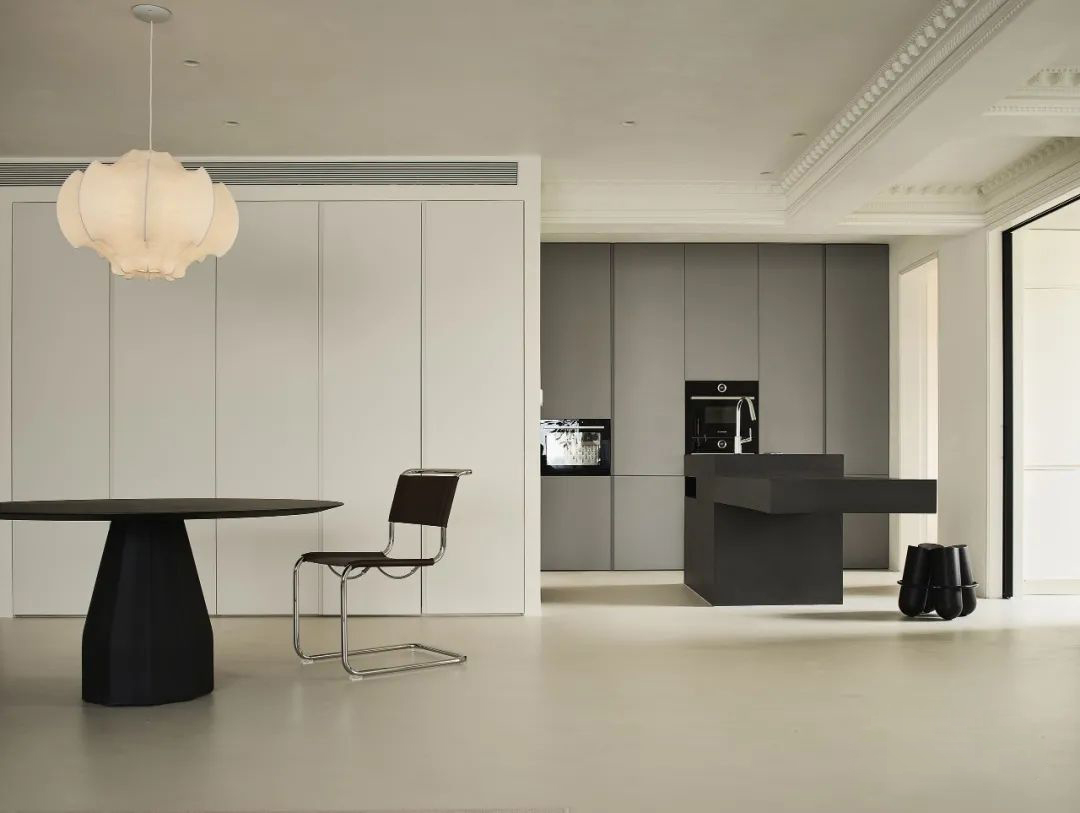 The great benefits of microcement
What differentiates some materials from others are the benefits it offers. Thus, it is, in addition to those mentioned above, has some features that are directly transformed into exclusive advantages such as:
Total impermeability
In a natural way, without applying any type of product, this coating already shows its great resistance to water. By applying the sealer, the microcement can be converted to create 100% waterproof surfaces.
High durability
Durability in perfect conditions is one of the characteristic features of level surfaces. And that, precisely, is what those that have been applied with microcement will always demonstrate.
Exclusive finishes
Applied in a completely handcrafted manner, microcement allows for highly customized results. The application technique combined with the colors allows for finishes full of contrasts and nuances.
Multiple resistances
Microcement has a series of resistances that enhance its aesthetic qualities. Mechanical, UV rays, wear and tear and traffic resistance make it a material that does not suffer damage either indoors or outdoors.
The most desirable surfaces for microcement in Orlando
Thanks to its characteristics, microcement is becoming a material that you will find in more and more places. In fact, its versatility makes it suitable for any type of space.
Infinite walls
These are some of the surfaces on which microcement shines most easily at all levels. In addition, due to its reduced weight, there is no vertical application limit as this coating respects the structural loads. Aesthetically, it is one of the areas in which it is most exposed, where all the effects and textures can be appreciated to perfection.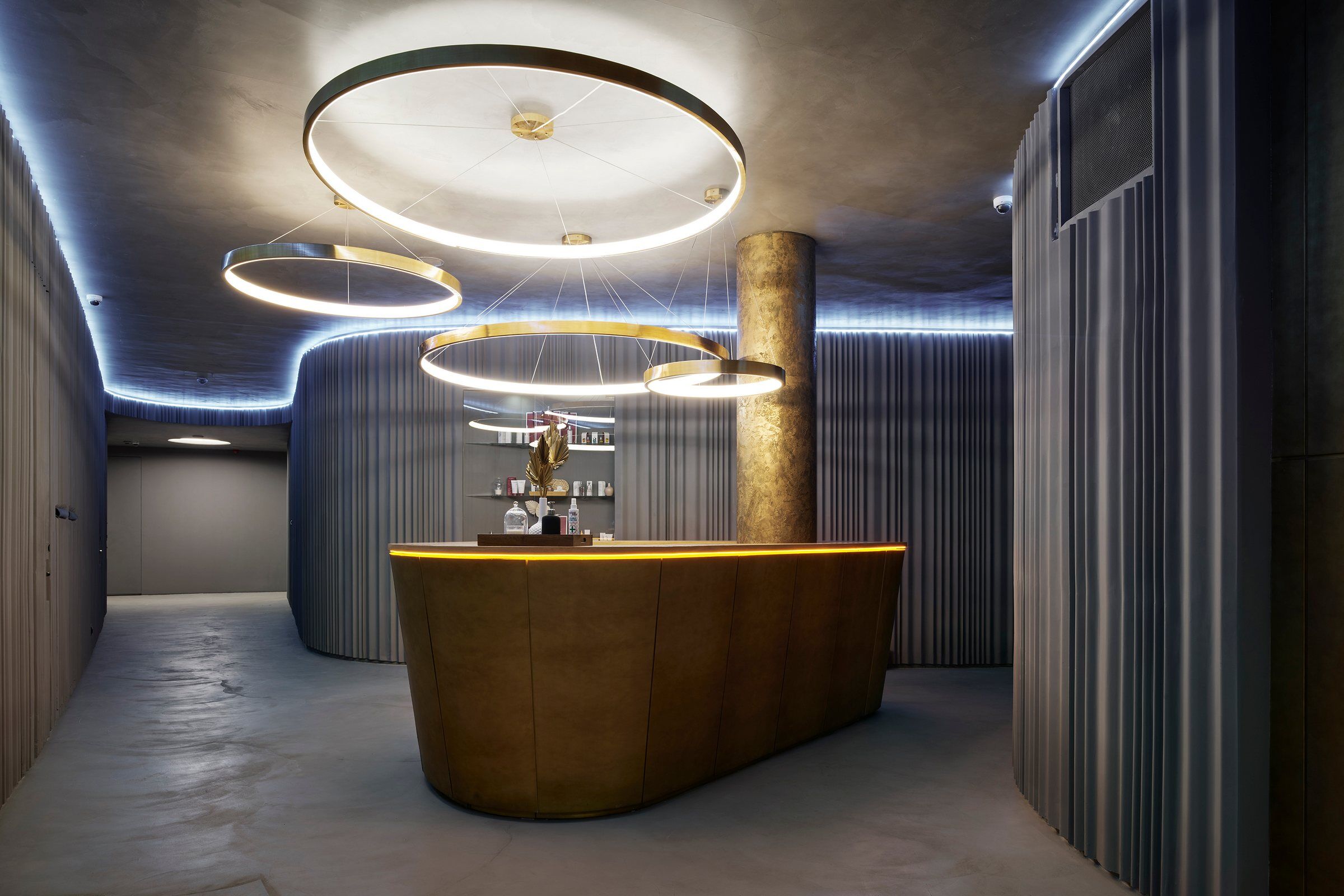 Continuous floors
Microcement ensures seamless surfaces. This is very important on all levels. First of all, it is a demonstration that it does not need them because there are no cracks in it. And, in addition to the technical aspect, there is the aesthetic aspect: this cladding creates a feeling of infinite continuity that is both modern and relaxing at the same time, unifying the room aesthetically.
Relaxing bathrooms
Its ability to create non-slip surfaces makes microcement a material that has much to contribute to rooms such as bathrooms. Thus, when covering floors, it prevents slipping, something so vital in spaces where humidity and water are so present. It is also important to remember its anti-humidity attributes in floors and walls.
Protected kitchens
In kitchens, microcement shows how resistant it can be. These spaces usually suffer a lot of traffic, including shocks and moisture, but by coating their surfaces are protected allowing us to enjoy these rooms without fear that their countertops, for example, are damaged by cuts or other threats.
More stylish furniture
Due to its adherence and light weight, microcement can also be applied to furniture. By doing so, the furniture becomes easier to clean, more resistant to moisture and friction, and also has a different style that we are not used to.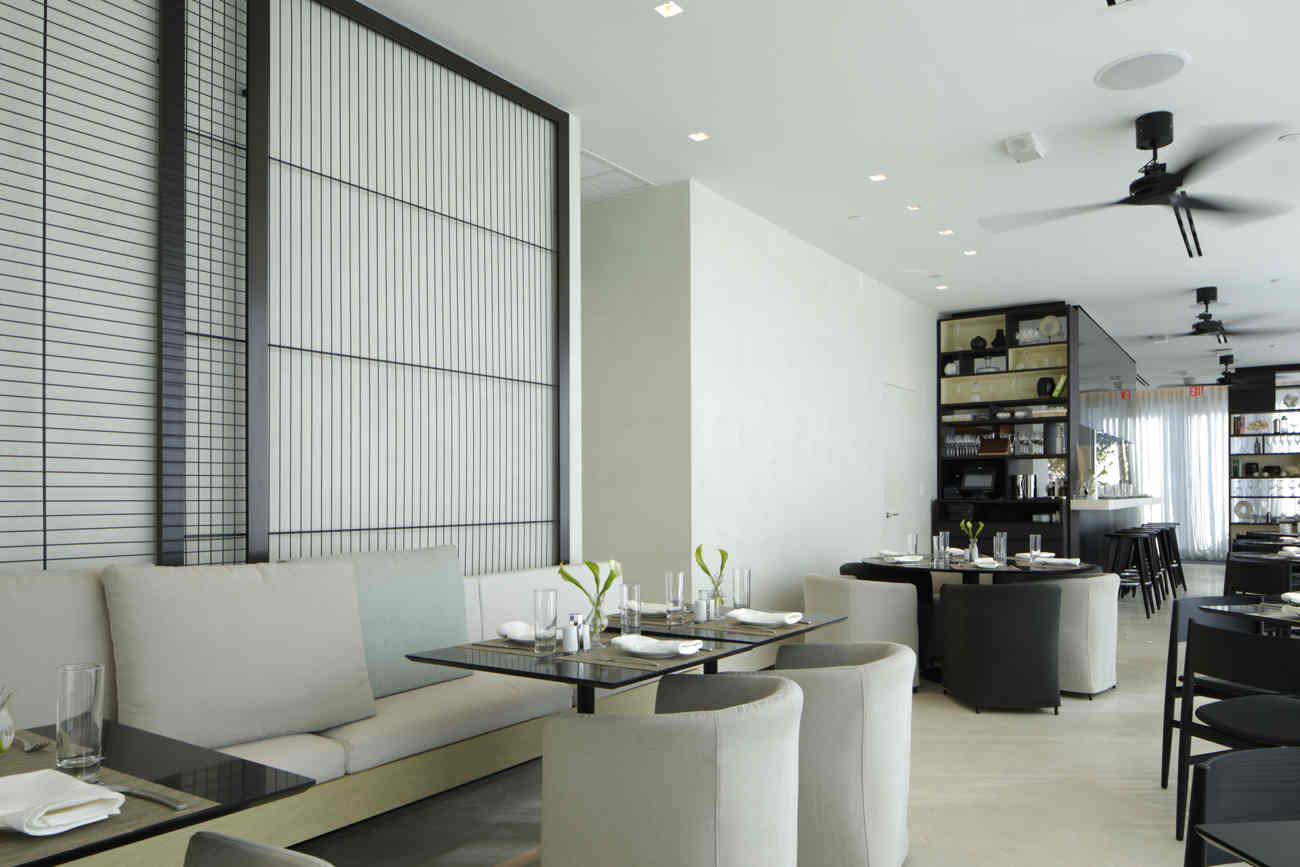 Our professionals coat with microcement in Orlando in a handcrafted way
Our products of excellent quality can only be worked by the best applicators because only those who have the best application technique will be able to get the most out of coatings that have a lot to offer.
Thus, in our staff, we have professionals capable of reforming any space to the client's taste thanks to their experience and continuous training, which allows them to master all the application trends and their corresponding techniques.
True craftsmen who only use Topciment® products to make first class renovations with microcement in Orlando and its surroundings, in which beauty will always be present and will last for a long time.
Courses: learn from experienced applicators
At Topciment®, we expand our scope of action and we do not stay exclusively in the production and application of continuous coatings, but we use the experience gained in both fields and show it to other applicators to train them so that they can become better professionals.
It does not matter if they have a lot or little experience applying microcement because whatever their situation, our courses mean a before and after for all those who take them.
Thus, in these training days, our master applicators teach the application techniques of the moment to become high-level professionals. They provide students with all their experience and know-how in theoretical and practical sessions in which they go through all the steps of the application process, from preparations to obtaining customized finishes.
In addition, only Topciment® products are used in our courses, which are the ones they use on a daily basis. In the end, we make sure that our students enjoy great professionals and the best coatings so that they can relaunch their career as applicators.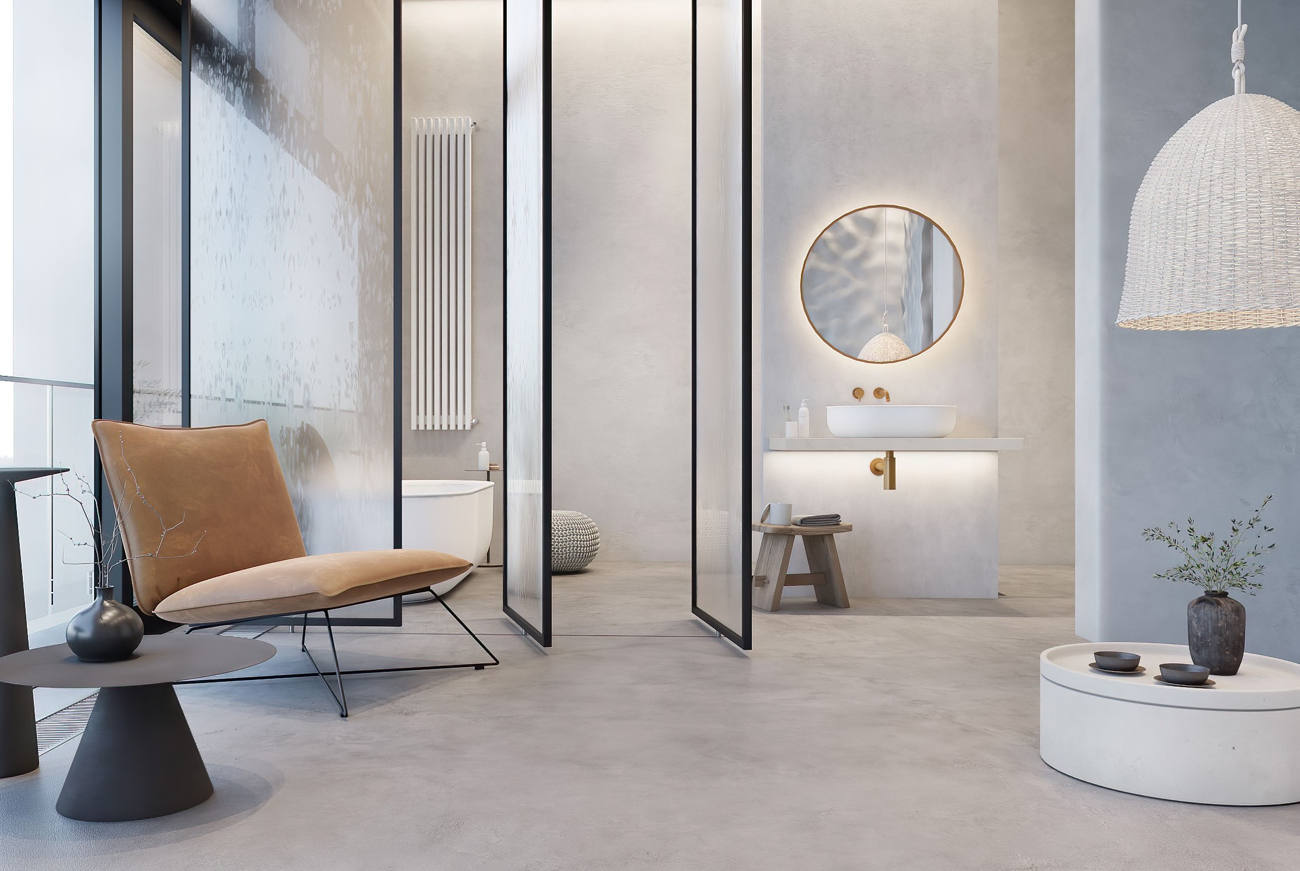 A catalog of microcement products to suit your needs
From products for swimming pools to those made with epoxy resin, in our microcement menu you will find the one that best suits your needs and always with great quality. Versatility, flexibility and resistance are guaranteed in all our coatings. Below, we detail our entire range of microcement for Orlando professionals.
Microbase, the necessary preparation
In order for a coated surface to be well adhered in the future and to show all its aesthetic power, a good base is necessary, such as the one provided by this microcement preparation.
When used, walls and floors will acquire a hardness that will enable them to stand the test of time in the safest way. It is available in monocomponent and bicomponent and in different granulometries with which you can achieve the finish you want. It always provides a rustic touch.
Microfino, microcement for wall finishes
The finishing required for interior and exterior vertical surfaces. Its resistance is such that it can be applied on facades to resist weathering for unlimited time. In turn, it can also be used to finish floors as it resists chemical attacks and applied pressures.
Aesthetically speaking, it differs from the rest because it allows to obtain the water effect and other finishes full of naturalness. It is designed as a monocomponent and as a bicomponent.
Microdeck: microcement finishes for floors
There is no microcement more suitable for indoor floors where there is high traffic and a high risk of wear due to abrasion. It is also highly recommended for use on terraces due to its anti-slip finishes.
Available in single-component and two-component compositions, it can be applied in either case with the "fresco on fresco" technique as well as with other techniques, since its decorative versatility is very high.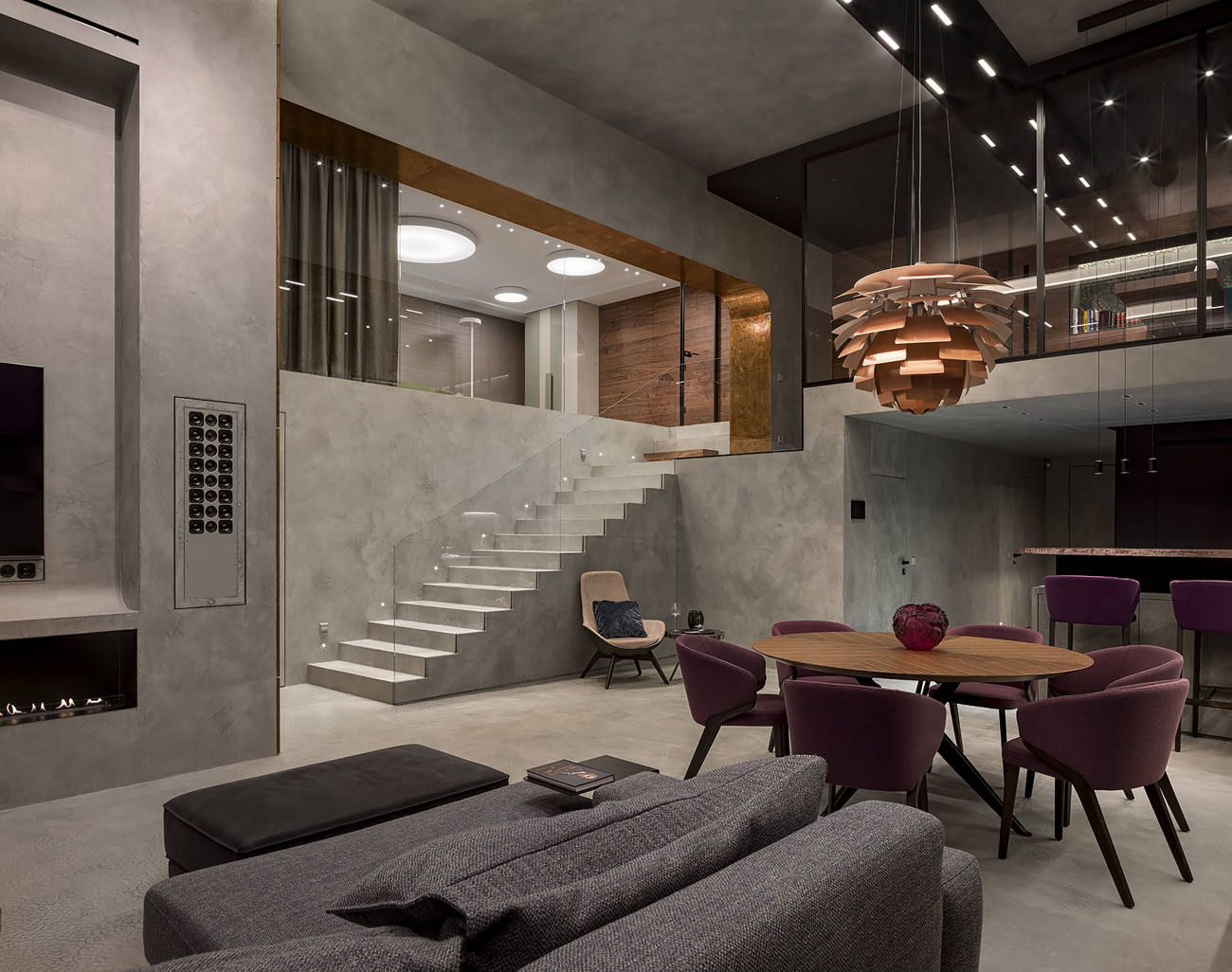 Atlanttic: elegant pools
Having a swimming pool is a luxury, but when it is covered with this microcement it becomes a privilege. This coating can be applied to the pool shell, coping and curbs, creating waterproof, resistant and, above all, non-slip surfaces.
Create an elegantly designed swimming pool with Atlanttic, as well as other surfaces that are submerged in water such as fountains, ponds and saunas.
Microstone: coarse aggregate exteriors
Specialization has led us to create products with different characteristics as is the case of this bicomponent microcement with coarse aggregate suitable for resisting UV rays, rain or thermal variations thanks to its larger grain size. It also generates anti-slip surfaces.
Efectto Quartz: mixed and ready to use
This microcement simplifies the first part of the application process, which consists of mixing the components. This reduces the risk of human error as well as reducing overall application times.
It can be used indifferently in interiors or exteriors, on walls or floors. All these facilities are increasingly appreciated, as is its aesthetic versatility, which makes it available in a wide range of colors and different granulometries.
Industtrial: microcement with epoxy resin
When it comes to premises or other industrial environments, the coatings used must have a much higher resistance. That is why we have created an epoxy microcement for interiors that has excellent mechanical resistance that also protects against humidity and protects the areas from the transit of people or heavy vehicles.
In addition, it has 4 grains and all the colors you can choose, making it durable and highly customizable.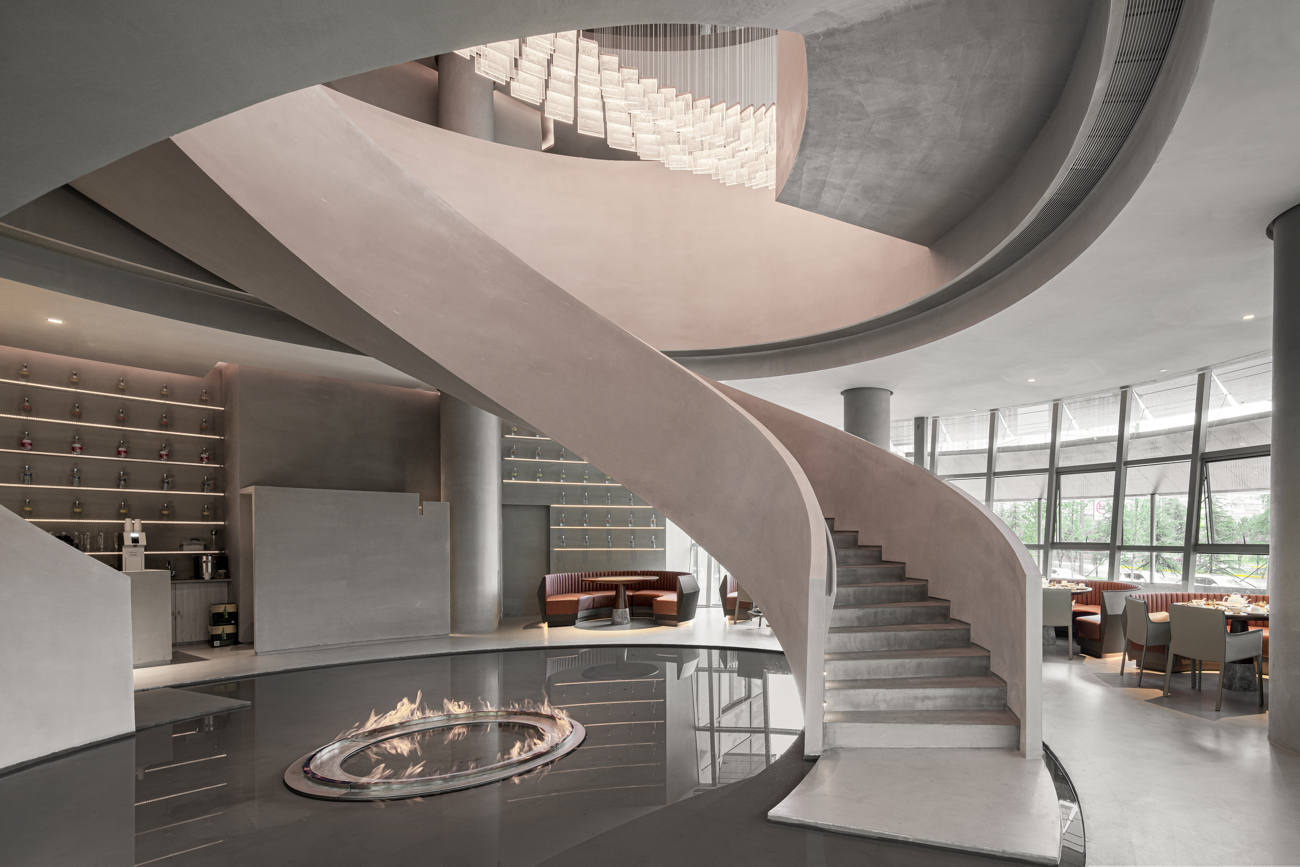 Natture: lime base for tadelakt effects
This coating is a return to the origins of the material, achieving the characteristic tadelakt finish.
This two-component lime-based coating also allows other finishes such as concrete and stucco to be obtained, although the possibilities are endless for interior and exterior floors and walls, thanks to its composition and its great workability. In addition to its aesthetic qualities, Natture also has the hardness of other coatings.
Decorative coatings for any project
Our product portfolio is not limited to microcements, as we also have other systems dedicated to raising the level of personalization of any room.
These are our range of decorative coatings that perfectly complement our continuous coatings. Thus, metallic and rust-effect paints, tile paints, enamels and even printed concrete increase the resources of professionals when creating spaces totally to the taste of their customers.
Pure Mettal and Classic Mettal: metallic paints
Pure Mettal is a two-component paint with metallic powder particles and an organic hybrid resin, and Classic Mettal is its ready-to-use counterpart. With these paints, metallic finishes can be achieved wherever they are applied. Thus, with their use, areas are filled with shiny effects and slight contrasts with the chosen colors, to create truly incredible and modern combinations that captivate the eye.
Metallic Activator: rusty finishes
Vintage style is one of today's most sought-after decorative trends. With Mettal Activator, our rust accelerator, when mixed with our metallic finish paints you can match any antique object and round off the vintage look of any space.
Emottion: paint for tiles
Emottion is capable of adapting to all types of tiles without the need to apply a primer, and has great adhesion. With an extremely fast drying time, it is also highly resistant to running water and UV rays, which means that it does not lose its initial color.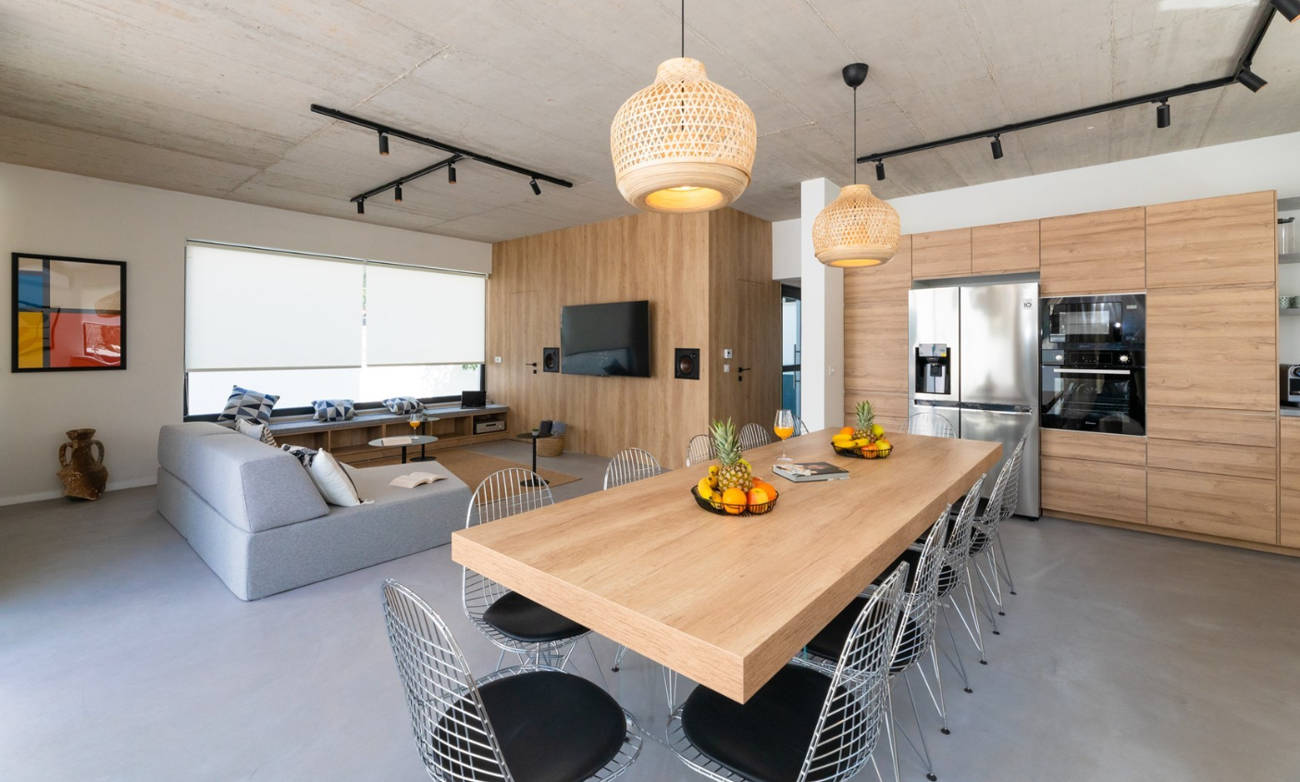 Elitte: glitter sparkles
Elitte is an enamel with metallic and glitter touches that allows you to make up the areas where it is applied, providing glitter details and filling them with glamour and style.
Printed concrete: natural designs
It is the right material to reproduce the finishes, full of naturalness and softness, of other materials such as natural stone or wood, on horizontal surfaces.
The best price of microcement in Orlando. Request a quote
The price of microcement, when referring to the products themselves, can be accurately determined. The overall price of a microcement application is another matter.
In this regard, there are several factors that can be decisive in establishing the total price, such as the condition of the substrate on which it is to be applied. This is very important to take into account because if it is not in good condition it will have to be repaired and that would increase the total cost.
On the other hand, it is also necessary to know how many applicators will be needed to carry out the renovation, as well as their experience and qualities. The quality of the products is also a variable that can modify the final price since the more they have, the higher the cost.
Finally, another key consideration is that in Topciment®, the more meters covered, the more economical the application will be.
In any case, we always recommend asking for a quote because it is the only way to give you personalized attention and to be able to prepare a budget that adapts to your real needs.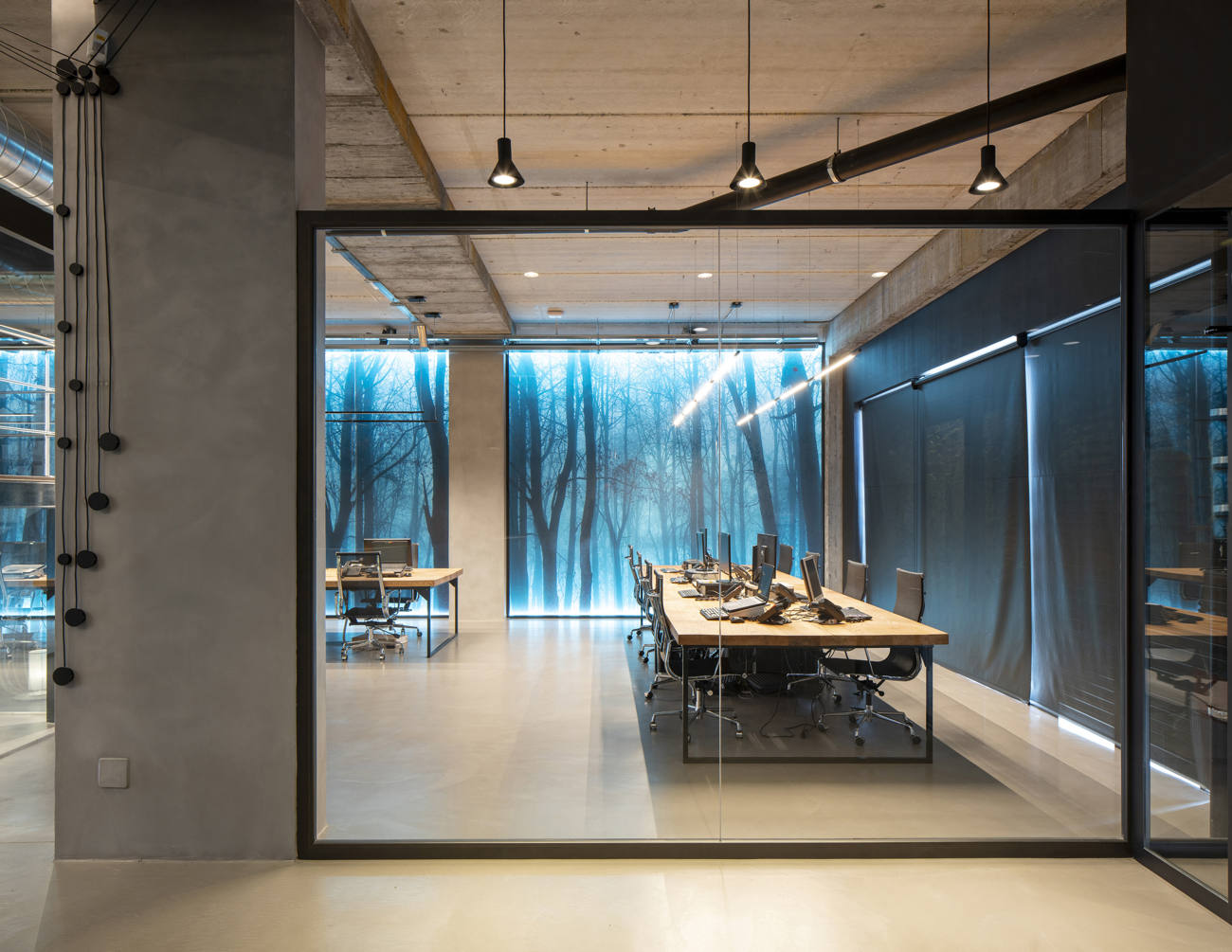 You can be an official Topciment® microcement distributor in Orlando
In Topciment® we are very clear that if there is something that makes businesses grow, it is the best products. So, as a company with almost 20 years of experience, we are at your disposal so that we can collaborate together and become our official distributor and a reference in the decorative-construction sector in your city and nearby towns. If you want to be one of the reference companies in this geographical area and become one of the most demanded to carry out reforams or new works with microcement, we are at your disposal.
Talk to a specialized technician
Do you need microcement renovations in Orlando and have questions about our coatings or other products? We will give you all the answers so you can start your projects as soon as possible.