Microcement in Phoenix - Concrete solutions for homes and businesses
Thus, no matter where the area to be covered is located, thanks to their qualities, our materials adapt perfectly to both indoor and outdoor areas, whether they are in homes or in spaces that belong to the work or industrial environment such as offices, warehouses or factories.
The level of specialization that we have achieved during almost two decades of dedication to microcement in Phoenix has led us to become a benchmark in Germany and the rest of the world. In this way, many customers from a large number of countries choose us when they have to transform their spaces by applying our products on their surfaces, turning their rooms into more functional places with a superior decorative component.
Likewise, this expertise has also led us to be leaders in training other external professionals who come to us to improve their application skills.
Microcement: the material to improve your spaces
Microcement, with a thickness of only 3 mm, which gives it a lightness never seen before in a highly resistant coating, has become one of the latest trends in the construction sector. This facilitates its great adhesion to any type of surface, making it an optimal solution with a wide range of possibilities.
This coating has no expansion joints, which provides aesthetic nuances that are impossible to achieve with other materials. Its combination capacity is so high that it can be used together with wood, stone or ceramic, highlighting their qualities and demonstrating its own.
Being a coating, capable of being applied on existing substrates, avoids having to do works with their corresponding debris, which hinders and hinders any reform. Microcement only provides facilities and is a great step forward in the sector, thus becoming a trend that increasingly has more professionals who opt for it.
Finally, as it has no separation joints, it increases the amplitude of the spaces as it helps to create surfaces without interruptions in which the sensation of infinity is more than palpable.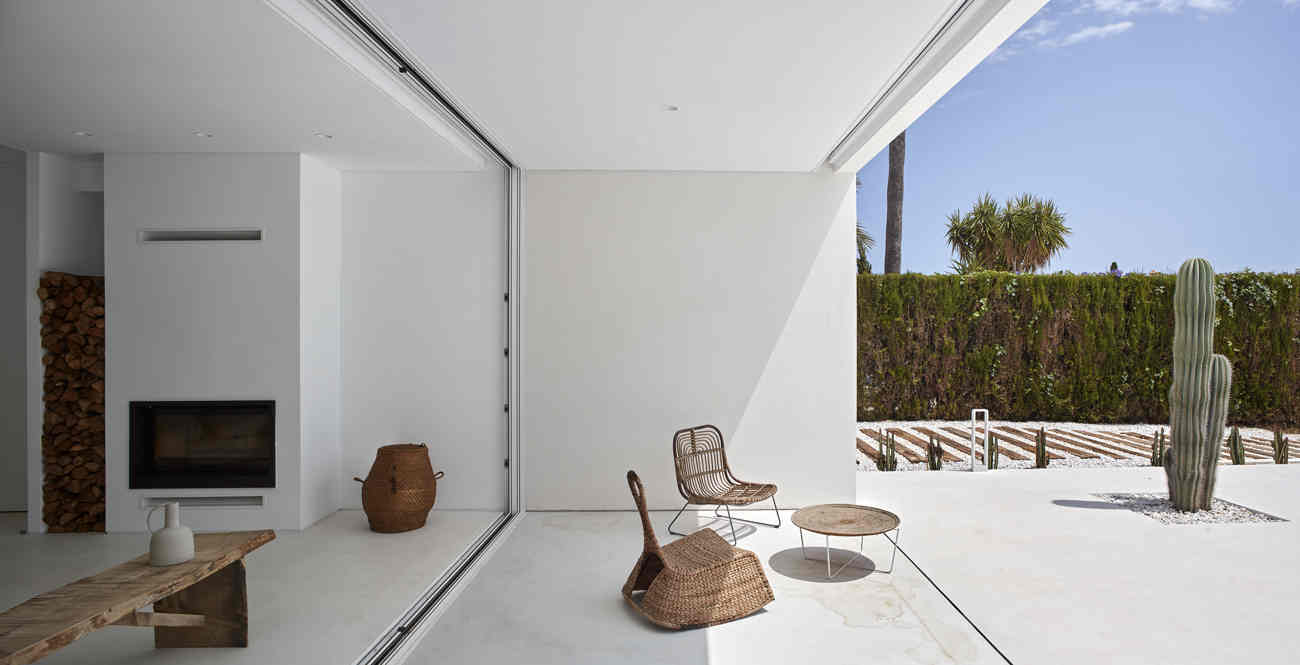 Most Experienced Microcement Company in Phoenix
Since our beginnings, in Spain, back in 2005, thanks to our constant work and the technical knowledge acquired, we have managed to conquer other markets until, little by little, we have made a name for ourselves internationally, registering our brand in Europe, the United States and China.
No matter the size of the project you have in hand because when you trust us you are doing it in one of the world leaders in microcement that has achieved an ISO 9001:2015 certification from the CE for the processes we use to develop our products and the quality of our coatings themselves.
Knowing all this, are you a professional in the renovation sector and want to have superior products? In Topciment® we put all our experience in continuous coatings at your disposal. You only have to contact us and we will begin to outline the project you want immediately and, above all, together with you.
Benefits of microcement for advanced renovations
Microcement has a wealth of qualities, thanks to which renovation processes are simplified to the maximum. Here are some of the benefits of this exceptional material.
Humidity stopper
Microcement is a material that has a high alkali content. This makes it the ideal coating for use in areas such as bathrooms or kitchens where humidity conditions are constant and high. With its use, the areas where it is applied are protected from the appearance of humidity and mildew, just by applying the appropriate varnish.
Diverse resistances
Few construction materials combine so many types of resistance in their composition. Thus, its mixture of aggregates, cements and concrete provide hardness against scratches, UV rays, abrasion wear and the great pressures that occur in industrial or commercial surfaces with a large influx of people or vehicles, preventing cracking, fracture or stains.
Maximum lightness
With a thickness of 3 millimeters, the weight of microcement is very low. This makes it the perfect coating for any type of surface, horizontal or vertical, respecting the structural loads and adapting to any area autonomously.
High degree of impermeability
Another of its great resistance is to water. Thus, microcement is more than recommended for use in areas where water contact is permanent. Therefore, it is ideal for swimming pools, showers or bathtubs. It should be remembered that by joining several resistances in it, in addition to being waterproof, it will resist for example to shocks, resulting in durable surfaces that will remain in perfect condition for a long time.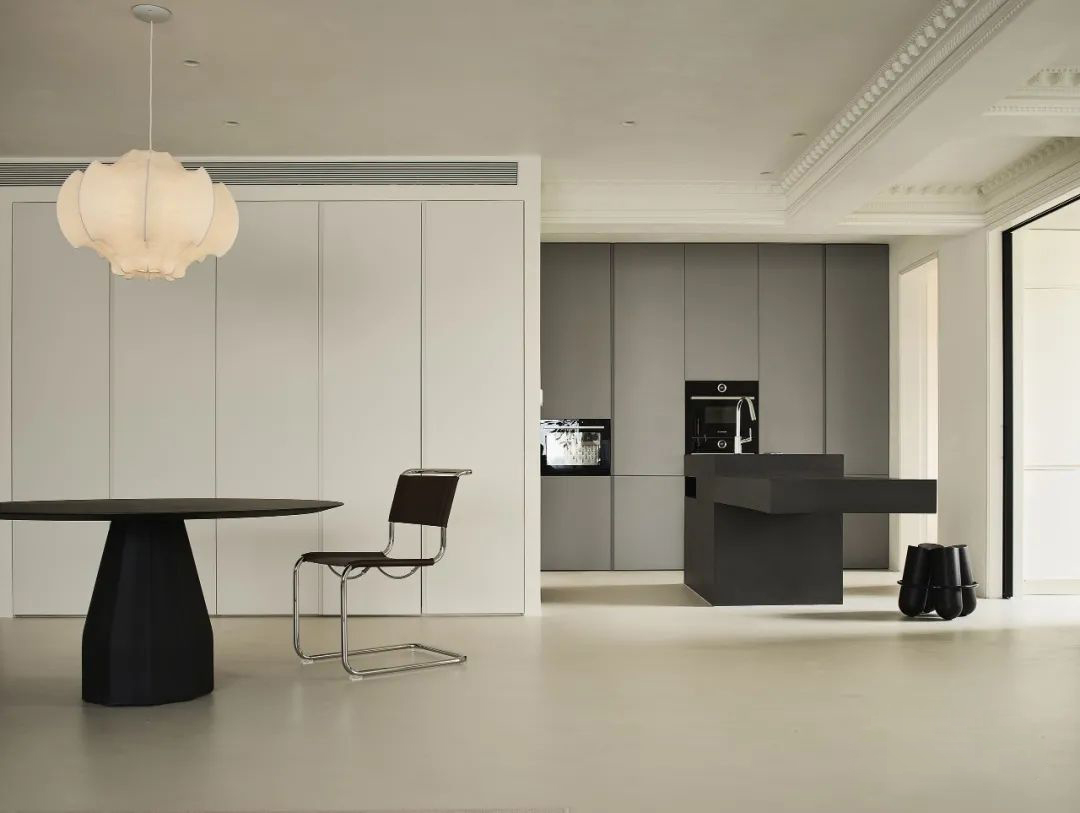 Microcement in Phoenix is for houses, restaurants and more
Microcement has a number of characteristics that make it the most chosen by architects and other construction and decoration professionals. This is due to the fact that when all these characteristics are added together, there is one that encompasses them all: versatility.
Thus, thanks to this it becomes a coating that can be used in different areas, such as domestic and professional, and adapt to them with great ease and providing the same qualities.
On the one hand, microcement is capable of transforming a house into a home. Thus, it is increasingly common to find it when visiting relatives, neighbors or friends. This is because it can be applied in any room of the house. Bathrooms, kitchens, bedrooms, attics, garages, swimming pools, terraces, facades, its ability to adapt is maximum to any surface regardless of whether it is interior or exterior. In any of these areas it provides a plus of well-being that is necessary for people and combines perfectly with any decorative style. As if that were not enough, it can also be applied on radiant floors, to raise comfort to levels never seen before.
Another of the virtues of microcement is that it is able to make you feel at home when you are in a work environment, whether in the office, in a store, in a hotel or any other, becoming the best work partner. Thanks to the absence of joints, it creates positive feelings of calm and relaxation that help people relax and increase their performance. In addition, this coating also greatly enhances the brightness, making places more modern, cleaner and more beautiful. With microcement in Phoenix you can make any workplace the place where everyone wants to work.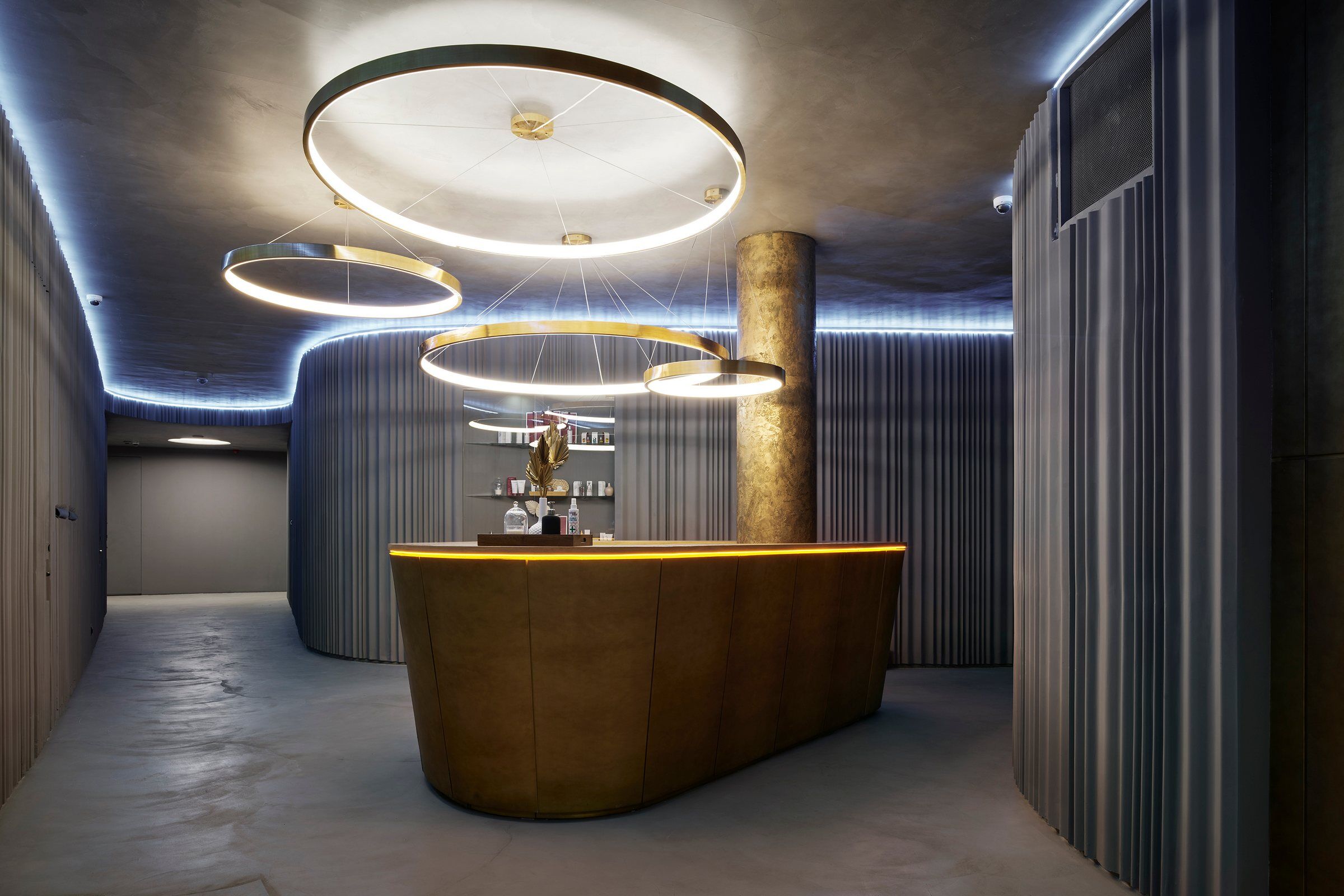 Microcement is the perfect flooring solution for bathrooms
Microcement is a coating that, due to its characteristics, is the most suitable for application on floors. It perfectly combines its chemical and mechanical resistance with all the aesthetic qualities it possesses.
This means that in the face of impacts, stains of superior hardness, scratches, humidity or UV rays, among others, it does not give way at all and, consequently, no cracks or fissures appear that could damage its aesthetic appearance, breaking the balance between colors, contrasts and effects. In addition, when it comes to cleaning, this material is surprisingly easy to keep in excellent condition.
For all this and much more, the microcement is a perfect material for use in bathrooms, as these are rooms that suffer the consequences of everyday life like no other and for these it is important to be always in the best hygienic conditions but sometimes it is difficult because in these moisture and water are usually present, almost daily.
The thermal variations that occur in these spaces can lead to damp and mold and, ultimately, to the degradation of their surfaces in general having to resort, on a regular basis, to small or even major repairs.
This can be avoided with microcement because, as mentioned above, when properly sealed, it resists humidity in all conditions and constant and continuous water contact. This makes it a construction material with characteristics that can be applied beyond walls or floors and extend its use to showers, bathtubs or sinks.
On the other hand, as it has no joints, the surfaces where it is present are easy to clean as dirt does not accumulate, which is vital in these spaces where hygiene is so vital. In this aspect, we say that with only water and neutral pH soap you can leave the bathroom like new. More powerful cleaning products can also be used since it has very high chemical resistances.
The range of microcements adapted to Phoenix professionals
Our microcements are manufactured with the needs of professionals in mind so that, when applied, they can be adapted to the surfaces, providing them with everything they need. Thus, we have a wide range of microcement products that we would like to present to you below.
Microbase: the best start
As in any case, the best way to consolidate something is to create a good base. And this is what this microcement preparation for floors and walls does. Its hardness is essential to give surfaces a robustness that will help them to show themselves in great condition for a long time to come.
Available in 3 grain sizes (L, XL and XXL), in addition to consolidating the surface, it is the beginning of the great finishes you want to achieve. It also has a single-component microcement (Evoluttion) and two-components (Standard and Unlimited).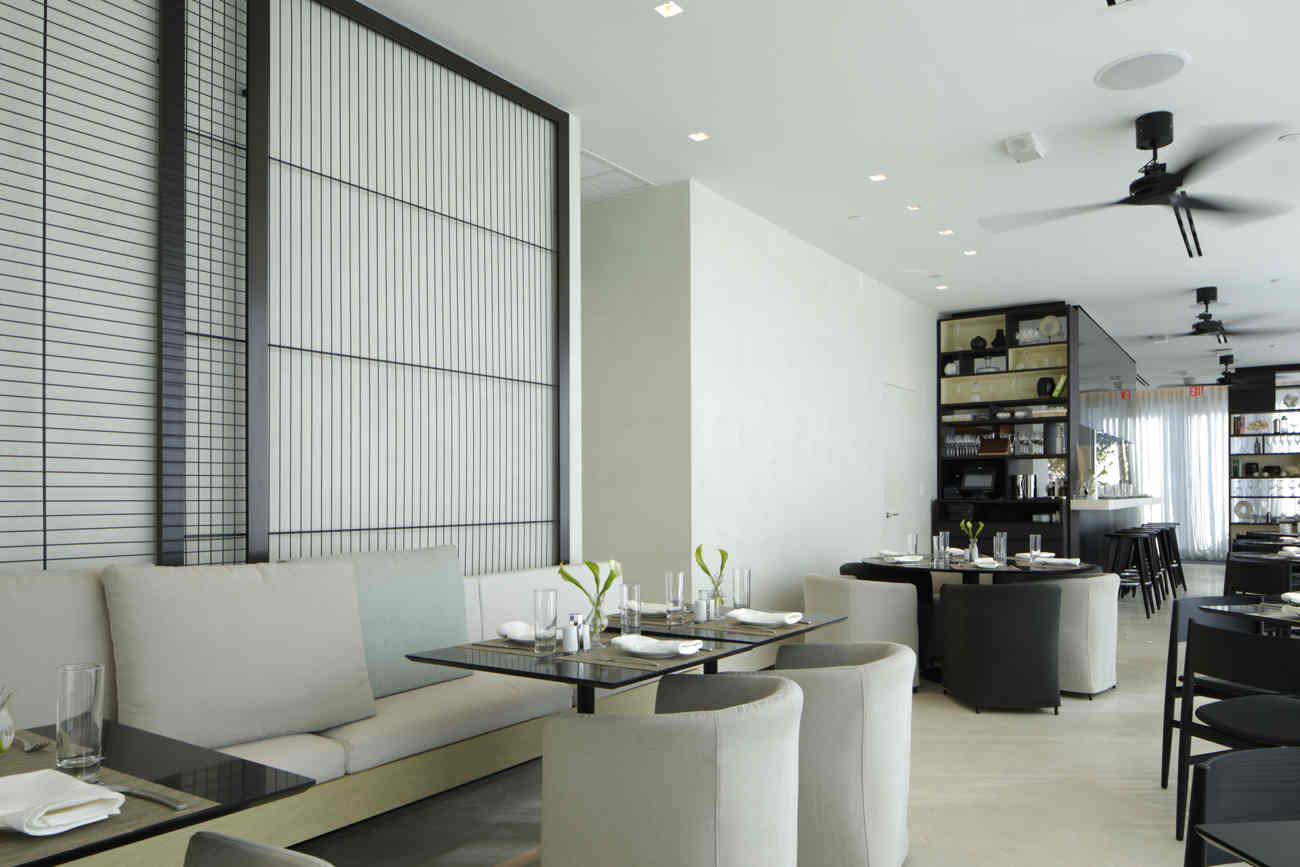 Microfino: the microcement for infinite walls
This versatile microcement has been designed to be applied on vertical surfaces where a water effect is desired, creating those sought-after impossible contrasts that are so much in demand.
Its soft and natural finishes make it a fixture in any type of space, hence the grains in which it is available are XS, S and M. Despite its fineness thanks to its chemical and mechanical resistance, it is also used for paving. Available as a bicomponent (Standard) and monocomponent (Evoluttion).
Microdeck: the ideal finish for floors
Its microcementitious, non-slip finish without requiring specific treatments, and its high resistance to wear, make it a great choice for any type of flooring. Both for exterior and interior flooring, its single-component Evoluttion and its two-component Sttandart and Unlimited, allow a very high number of finishes to be achieved. Available in M and L granulometries.
Atlanttic: microcement for swimming pools
This two-component microcement makes it possible to turn swimming pools into even more privileged spaces. Exclusivity and enviable technical properties are combined in this coating, which is capable of creating non-slip and waterproof surfaces in both in-ground and out-of-ground pools.
Its use can be extended to the crown and edges of swimming pools to make the area safer and protect it from slipping. When submerged, its resistance to constant water contact is total. It is available in XL and XXL granulometries.
Microstone: for outdoor anti-slip surfaces.
bicomponent microcement with a thickness that comes from the aggregate that gives it a very high resistance and anti-slip capacity without having to be sealed. UV rays can not discolor it and does not deteriorate the tone of the pigments. Available in granulometries L and XL.
Quartz Effect: to unclog and use
This revolutionary microcement system comes mixed and therefore ready to use. A coating with 4 granulometries that allows very good finishes to be achieved in very short times as it does not require the use of fiber mesh beforehand.
Industtrial: epoxy microcement for indoor floors
Composed of aggregates and epoxy resin, this is a microcement capable of multiplying mechanical resistance in high traffic spaces. It is also very resistant to water and humidity, with a very high impermeability. Available in 4 granulometries.
Natture: natural finishes everywhere
Two-component lime-based microcement with great workability and hardness, applicable both indoors and outdoors. Stucco, fair-faced concrete, Tadelakt... It is able to achieve naturally any type of finish, also thanks to its various granulometries.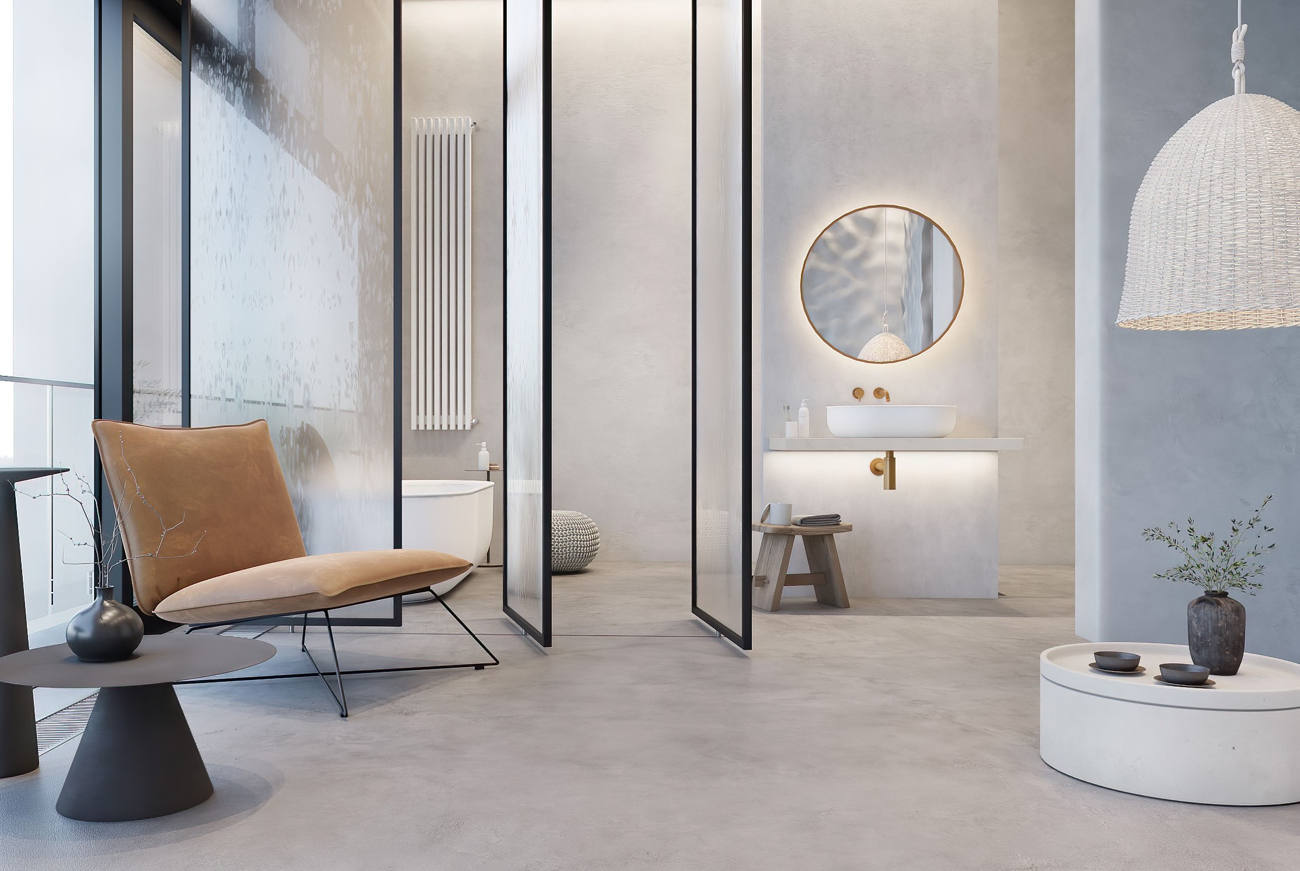 In addition to microcement we have more decorative systems.
In Topciment® we have a range of products that goes far beyond microcement. In our catalog you can find other types of materials such as paints with metallic and rusty finishes and effects, extra fast drying tile paints available in 10 colors and glazes that give us the opportunity to achieve glitter and metal effects.
We also have another coating system such as printed concrete. This is a low relief pavement, pigmented, with great possibilities of customization since molds can be stamped on it to achieve infinite finishes.
For our microcement applicators, any area is their specialty
Since our inception, we have always strived to have the best microcement applicators in Phoenix, so that the surfaces coated with our coatings are of unparalleled beauty. Why? Very simple. The application of microcement is one of the last steps in the process and where all the work and quality of our products will be seen.
Thus, thanks to our expertise in the design and manufacture of our microcements and the expertise of each and every one of the application professionals who are part of our staff, we can ensure an exceptional service on any surface.
So, no matter if the areas to be coated are located indoors or outdoors, our professionals have the experience and the art necessary to, in more or less time, coat any support to transform them into the key piece of the decorative system of any room. Furthermore, at Topciment® we strive to train our applicators so that, in addition to their application skills, they know the new trends on this continuous coating or how it is applied depending on the material of the support to be coated, for example.
In short, our microcement applicators in Phoenix meet the best conditions to exceed the expectations of the most demanding customers, achieving the level of finishes they are looking for. Thus, our applicators guarantee the most personalized finishes in bathrooms, countertops, stairs, walls, floors, swimming pools or ceilings with total guarantee.
If you need to renovate a space by renewing its surfaces, count on Luxury Concrete® and its team of microcement applicators, only in this way you can obtain results that will delight everyone who comes into visual contact with those surfaces.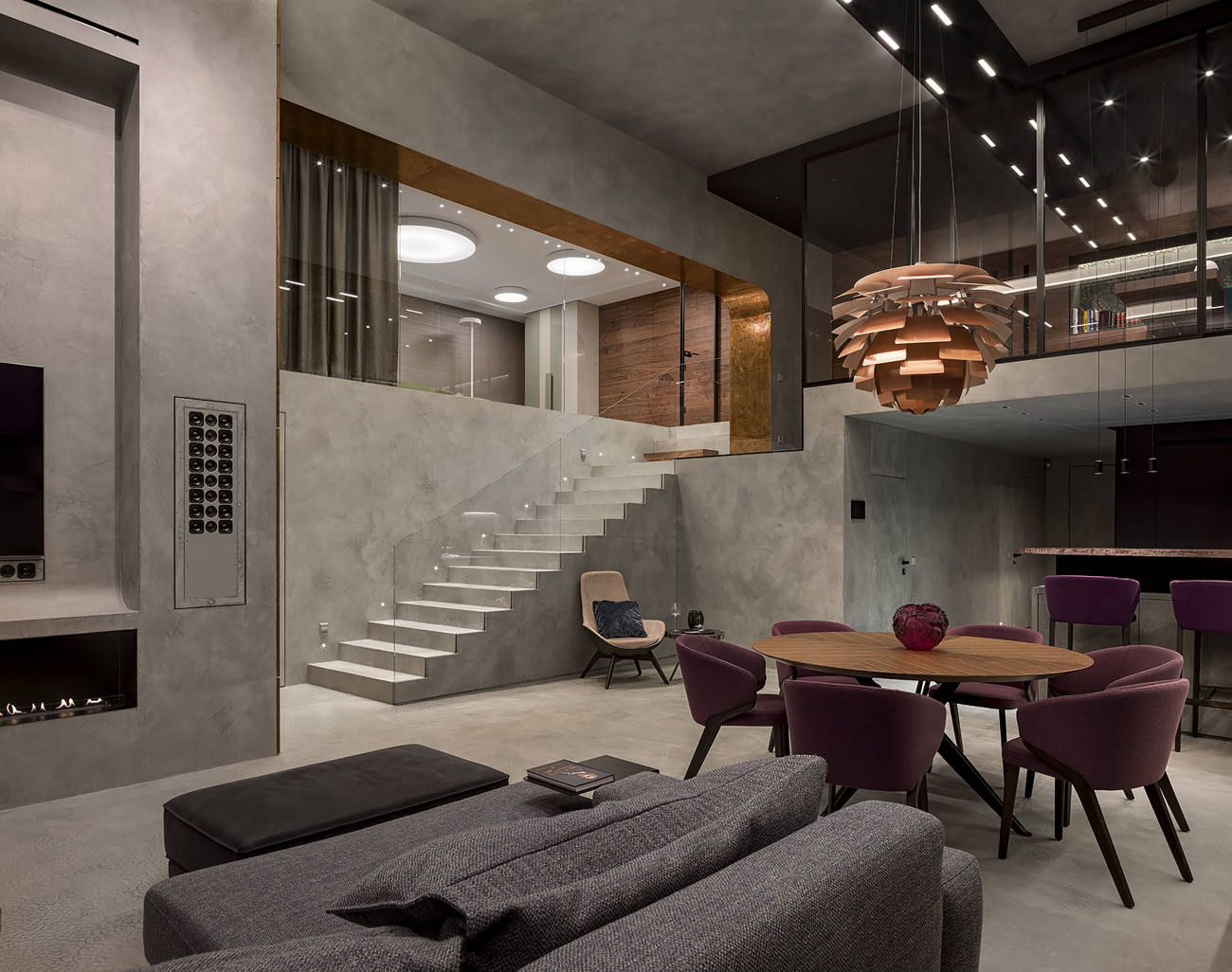 Ask for the best microcement in Phoenix estimate
When carrying out an application, there are other factors to consider in addition to the price of the coating to be used. Therefore, to determine the total price of a microcement application and to be able to adapt to your needs, we have a specialized customer service team that with their years of experience, will prepare a budget studying your circumstances.
So, first of all, you will have to know how many square meters are going to be covered. The more meters to be covered, the cheaper the application of microcement will be, although more labor and materials will be required.
It will also be necessary to check the state of the surface on which we want to apply because if it is not in perfect conditions it will have to be repaired and this will increase the final price of the application, as it is normal.
Another factor to take into account is the complexity of the work to be done. This will have a direct impact on the price per square meter. For example, the coating of a bedroom is not as simple as a staircase or a swimming pool. In those last two cases, the cost will be higher.
Finally, you will also have to take into account the quality of the microcement and whether the professional applicators have to travel to sites that are further away from their usual base or radius of action. The higher the quality of the material and the further away the professionals have to go to apply it, the higher the final price will be.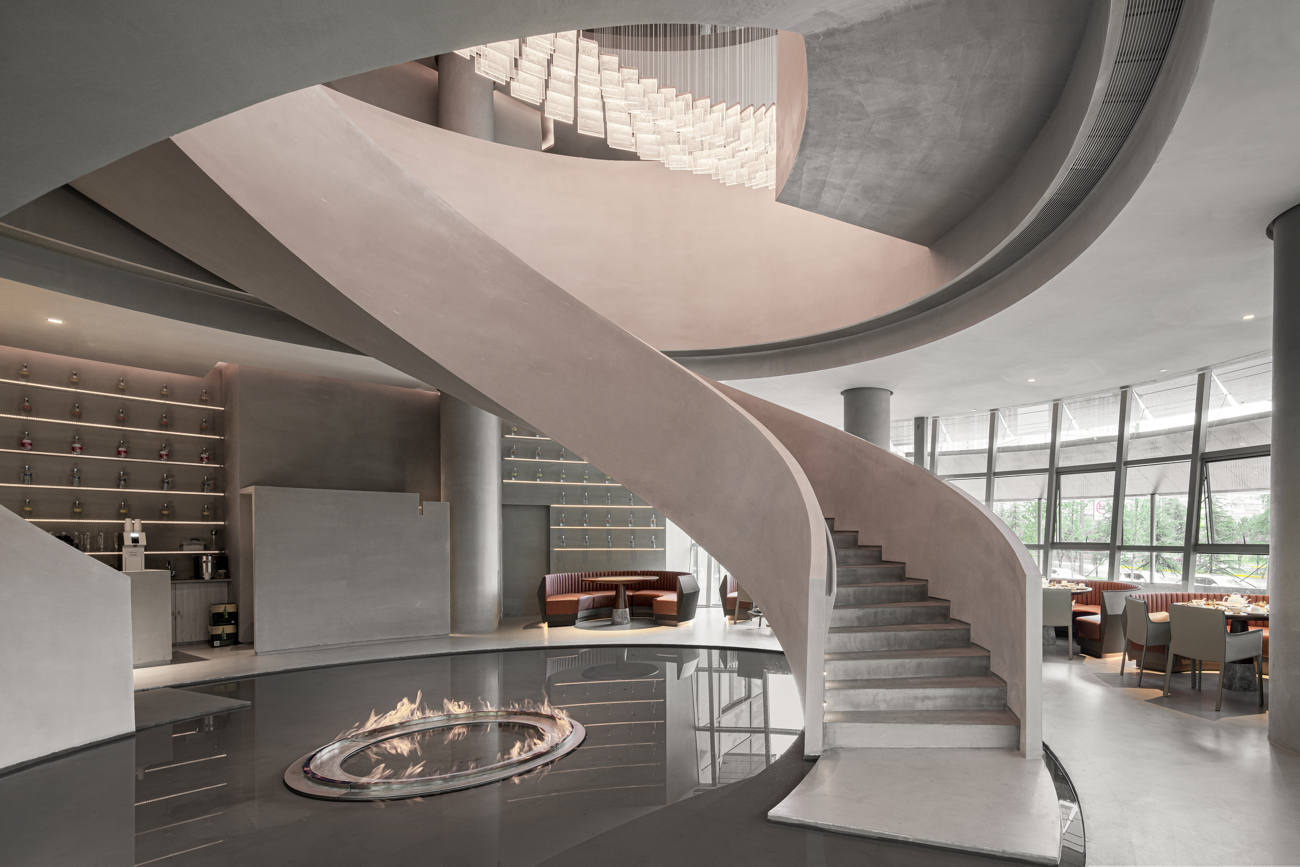 Teamwork and training, the keys to our success
To grow as a company and reach the level we are at now, talent and dedication are not enough. At Topciment® we have always been committed to teamwork and training.
These are two of the aspects that we have taken care of from the beginning and that have allowed us to grow as a company to the level we are at now.
Teamwork leads us to function as a well-oiled machine in which all departments generate synergies among themselves, to reach together the best results, which have put us in a privileged position in the market.
At the same time, training is a key aspect for us and we make sure that each and every member of Topciment® is continuously trained in order to be updated at all times. We also want to transmit this expertise and know-how gained over time to external applicators and we do so in the courses we organize regularly.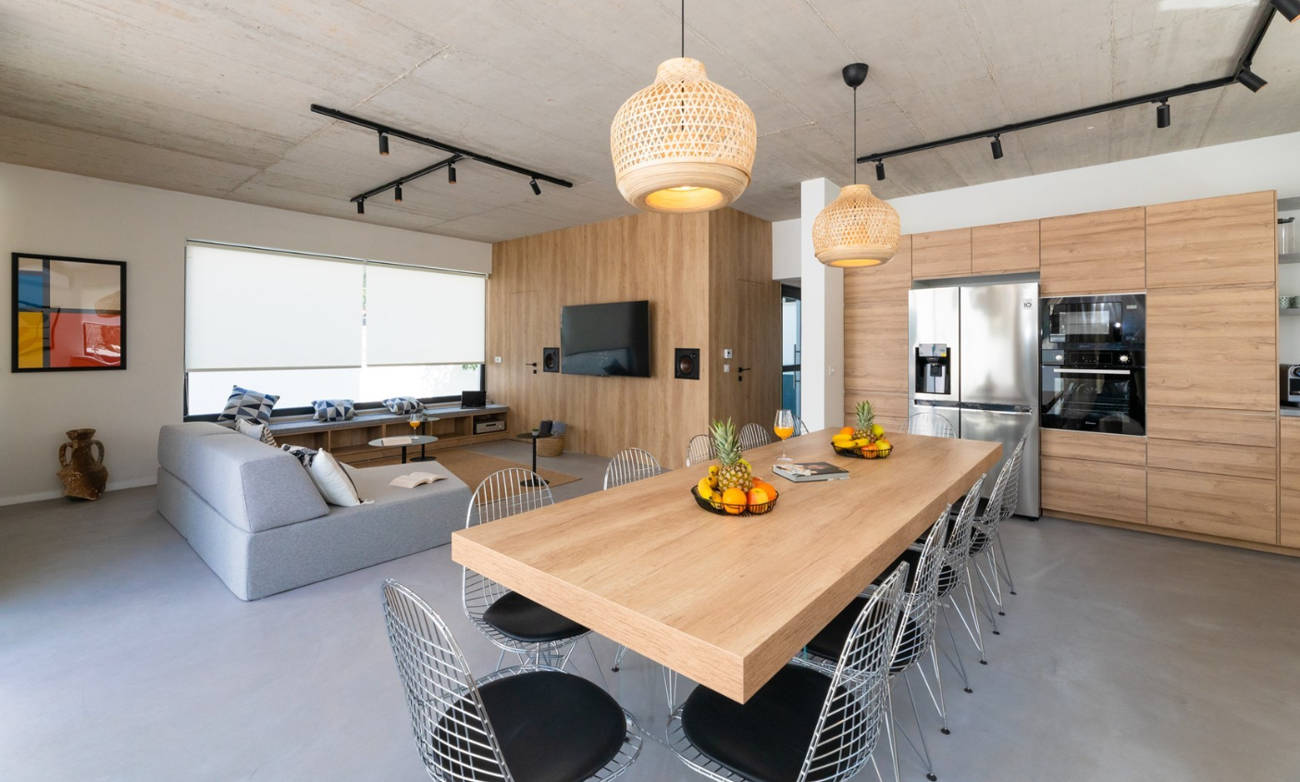 With Topciment®, you can be the leader of microcement in Phoenix
Do you think the time has come to give your business a leap in quality? Do you want to count on the best products and the best professionals? If so, at Topciment® we have our own team of applicators and a series of microcements that are leaders in the sector.
Become an official Topciment® partner and count on a range of products that will help you meet the expectations of the most demanding customers.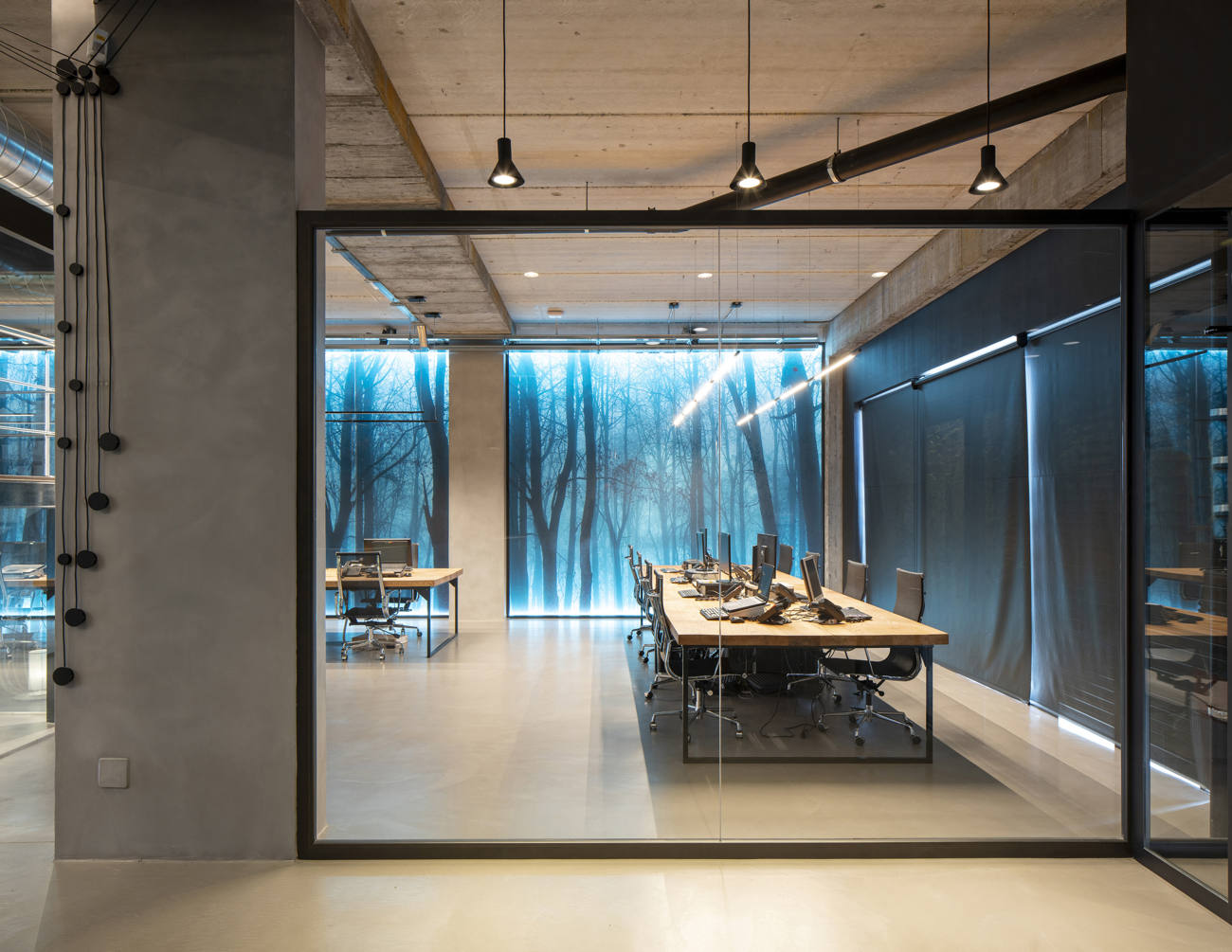 Contact your microcement expert in Phoenix
Do you need more technical information or do you have any questions about any of our products to carry out a project with microcement in Phoenix? Contact us and we will provide you with the answers to your questions.