Microcement in Pittsburgh - Concrete overlays & toppings since 2005
We specialize in microcement. We consider ourselves specialists because of our vast experience in its manufacture and distribution. When we started, in our facilities in Valencia (Spain) at 2005, no one was going to tell us that today, the same materials that we manufacture in our own way and craftsmanship in our laboratories, would be distributed worldwide. Today, our headquarters are still the same and we have not lost our roots. Nor will we lose them. Because being world leaders and having reached the top at the pinnacle of the microcement in Pittsburgh market does not prevent us from continuing to be who we are and to maintain the values and philosophy that characterize us. Those with which we started and with which we grew. Those to whom we really owe the fact that we have reached where we are now at Topciment®. And that, without any doubt, we will continue to maintain over time.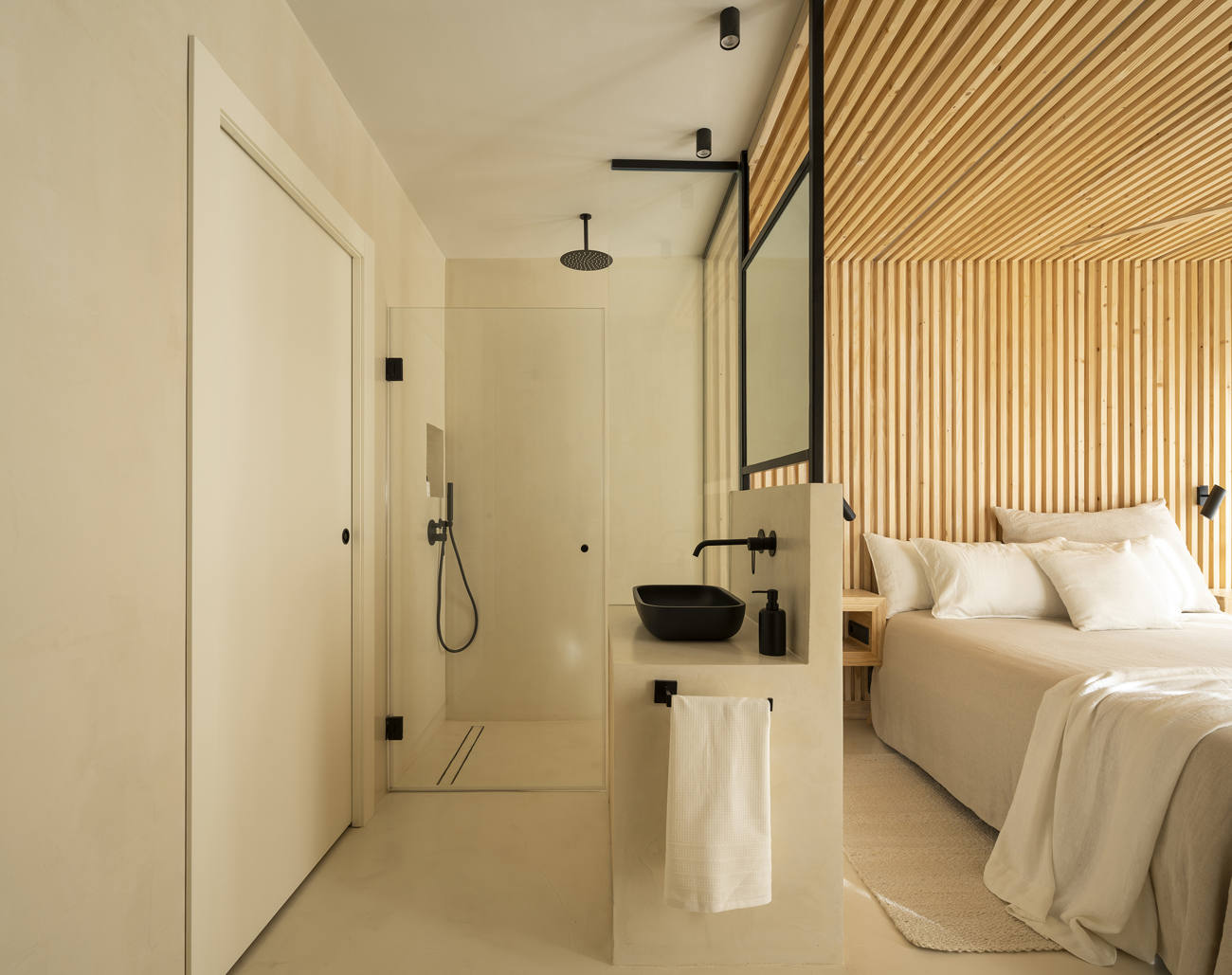 If this whole process has brought us this far, it has been because we have worked to make it happen. A base of desire, motivation and enthusiasm, to which we have added the knowledge we have gained thanks to our constant updating and research. A restlessness thanks to which we have managed to develop the most avant-garde materials on the market. We adapt to the trends, to the constant changes of the environment to always offer the most convenient, real and consistent with what users demand. As a result of this, the ISO 9001:2015 quality certificate that guarantees precisely this nature of our products and the SME INNOVATOR seal that positions us, as a company, as an entity committed to investment in R+D+I. Two awards that we wear with great pride and that are an enormous merit for us.
The result of all our work, perseverance and commitment? The trust of our customers that leads us to the real success in sales and marketing of our microcement. A confidence that translates into the powerful global distribution network we have created and in which today are countries like China, Japan, Mexico, Australia, Singapore, Germany, Canada, among a long etcetera, and one that more and more people want to join every day. And there is no greater professional challenge than for people to trust in what you offer, to know that what they are acquiring from us will meet their expectations, to consider you as a reference. And simply for all this, our work already acquires a very special meaning.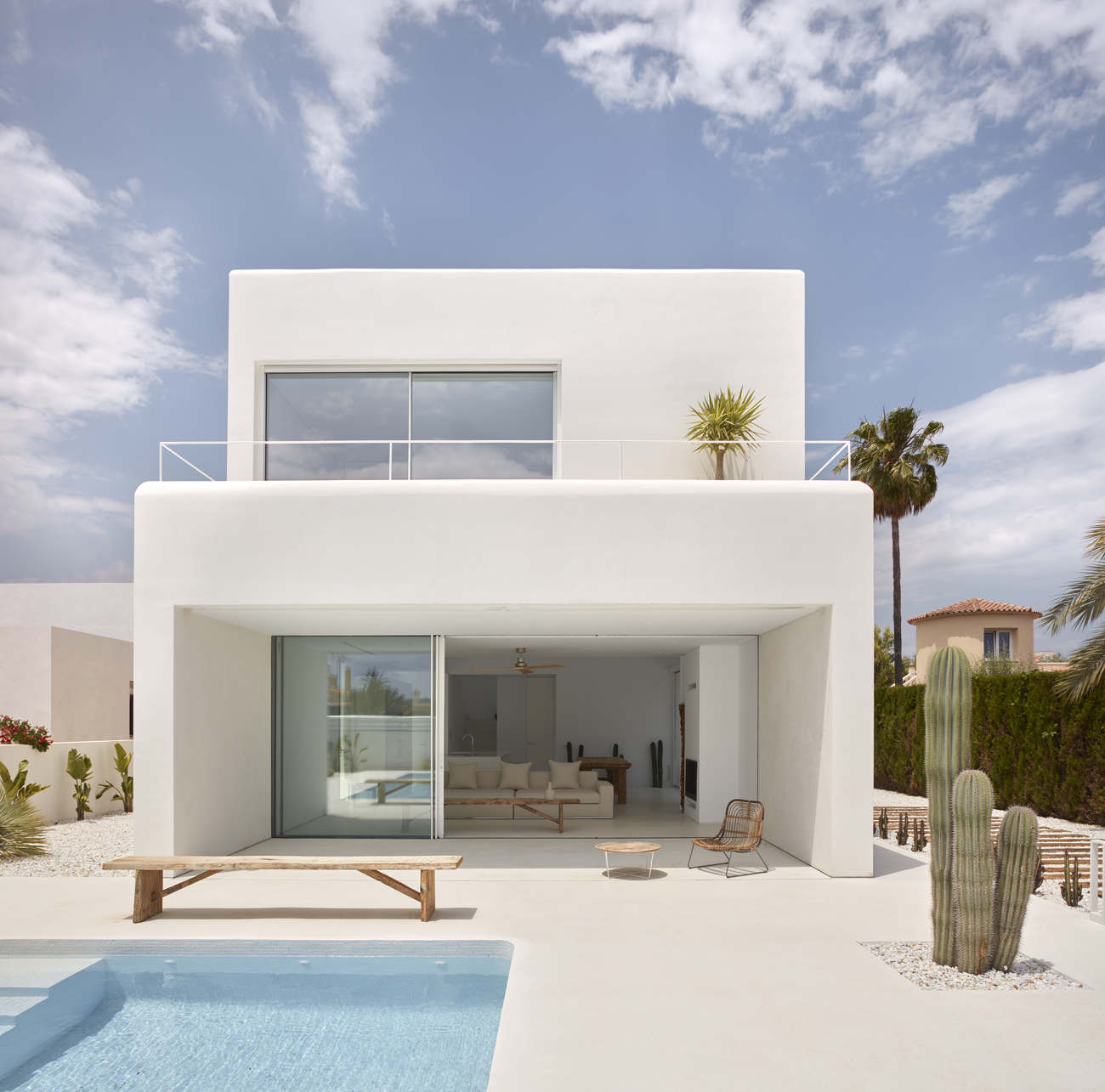 If you can imagine something about our microcement, it's even better
When we talk about microcement we refer to a purely industrial nature coating combined with a decorative finish based on the highest aesthetic value. An ideal material for those whose intention is to renovate any type of space, providing it with maximum protection and resistance, while pursuing a trendy finish, an exquisite design and a style that shines on its own. And with this coating, the vague idea that cementitious materials have to be gray automatically ends, because with our microcement in Pittsburgh it is possible to create super hard and robust surfaces, while transforming spaces into authentic canvases. In true works of art.
Extra hard and resistant
An industrial character to remain intact over time that makes it the great favorite to renovate especially those surfaces highly trafficked by people, objects or vehicles. You will also be surprised by its sophisticated and smooth effect on surfaces with less traffic.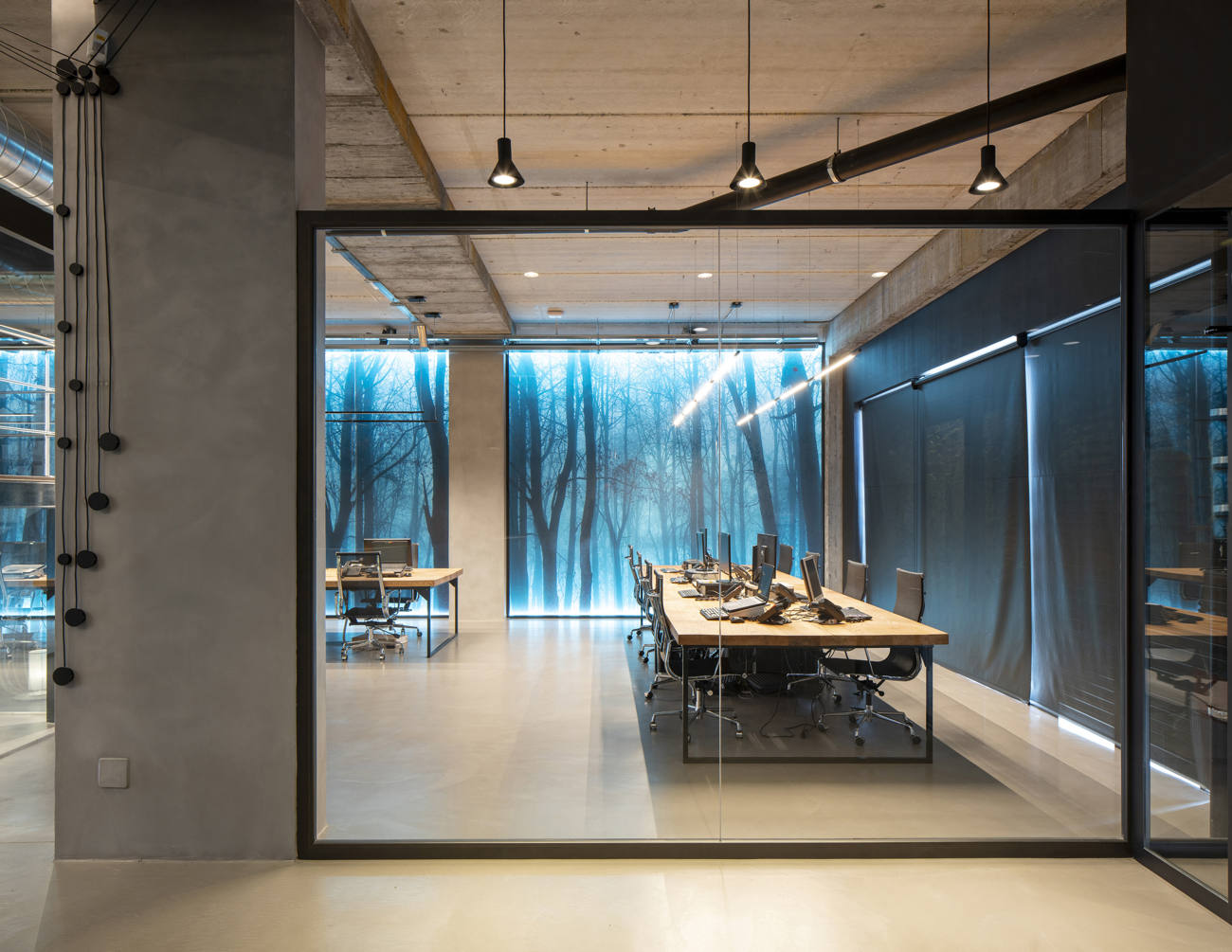 Waterproof even on wet surfaces
Its installation is equally valid in those areas with a tendency to contact with water or in direct and continuous contact. It avoids the appearance of humidity stains, prevents water filtration inside and creates a protective layer that repels any liquid spilled on it.
Anti-slip
Thanks to the variety of its granulometries, it achieves robust and non-slip effects, especially important and desired when we think of covering indoor or outdoor flooring, such as shower trays or pool edges, where our peace of mind depends on the safety of the tenants.
Will not crack or fissure
Indeed, a resistance that fights against impacts, falls or blows, remaining intact and ensuring the non-existence of cracks or fissures. Continuous surfaces that provide a pleasant, comfortable, tasteful view. And above all, well maintained.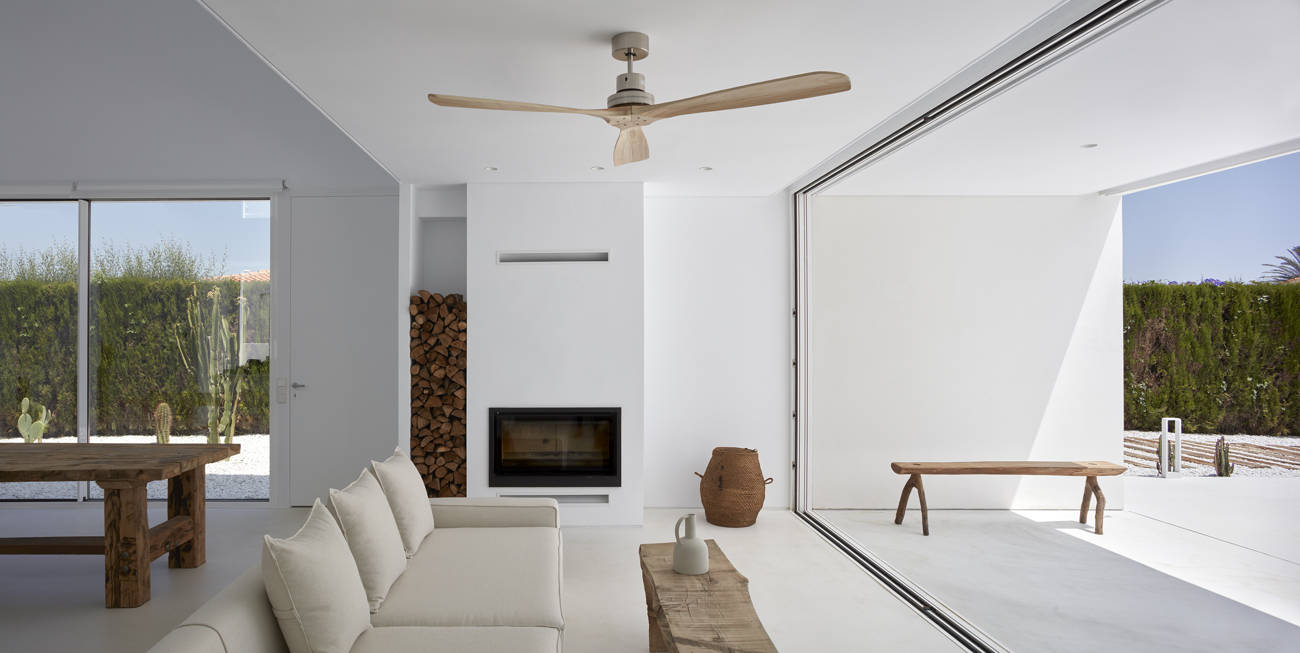 Versatile with minimal thickness
Only a thin layer of 1 mm to 3 mm is sufficient to ensure maximum adhesion to the substrate. A thickness so minimal that it becomes imperceptible on the surfaces, avoiding the reduction of the dimensions of the spaces on which it is applied.
Clean, easy and fast installation
And without building work. Real and guaranteed. Because there is nothing more frightening when starting to transform a space than the fact of immersing oneself in a tedious, costly, long renovation. However, our microcement is applied directly over the existing material without the need to remove or lift it. An easier, faster and cleaner application than any other, also allowing the luxury of being able to continue using the areas during its drying.
Creates continuous and harmonious surfaces
An absence of joints that creates a veil of harmony wherever it is applied. Continuous surfaces with a tendency to infinity in which no interruption lines are visible. They are smooth and flowing to the eye of everyone who looks at them, in which the new spaces are perceived as much more spacious, luminous and orderly. With a far superior peace and comfort and with an unmistakable and customizable style. Without accumulation of dirt and with a hygiene and brightness that goes beyond what we knew. A visual pleasure that becomes attainable.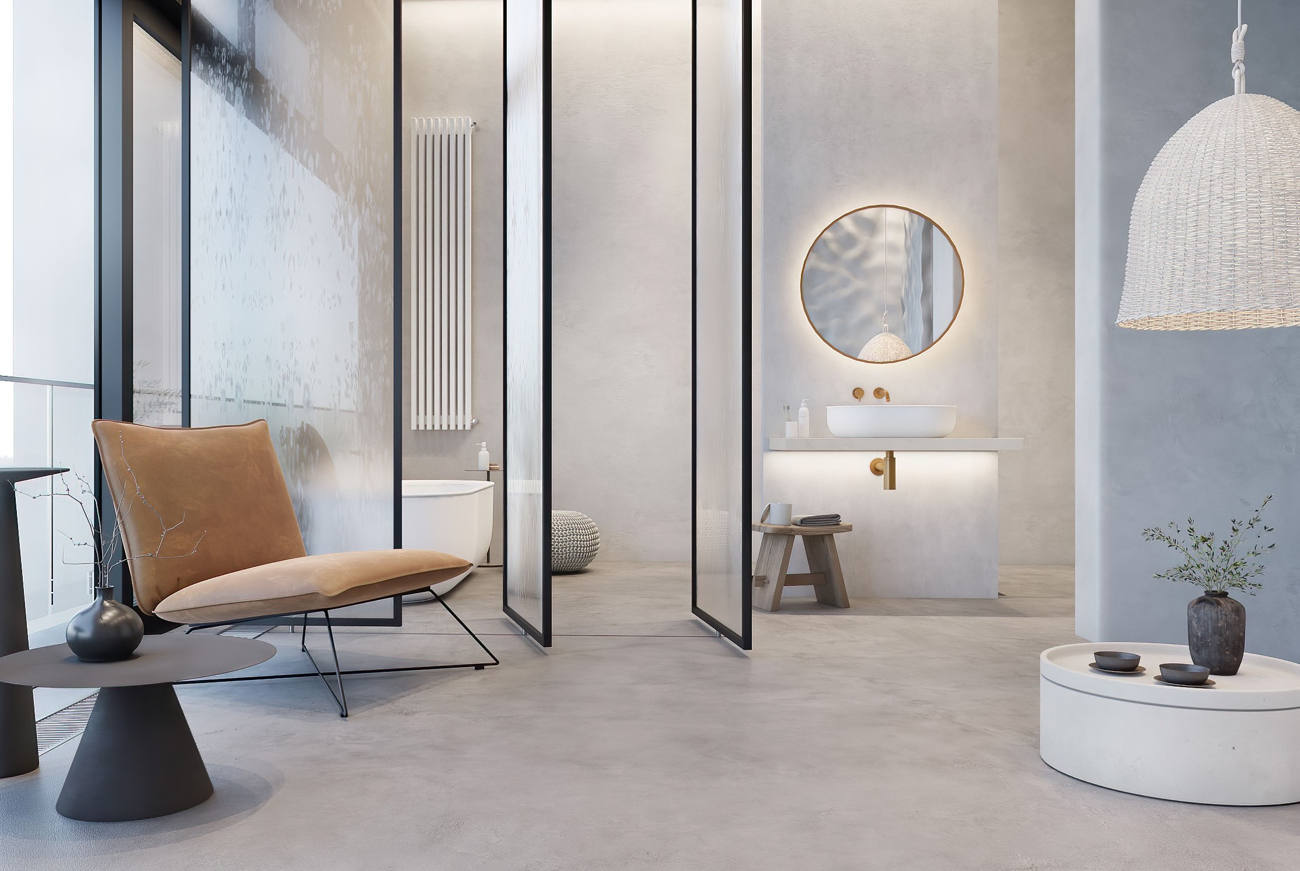 Why we're not like the rest of the microcement in Pittsburgh professionals
It may be easy to say, but we can prove it. Our dedication, passion and commitment is more than merely manufacturing and distributing our microcement in Pittsburgh worldwide. It's about dedication to you, professional or individual, who are looking for the best answers for your projects. So let us make it easy for you and tell you why you will choose us: we have a lot to offer you and you will love our services, merits and recognitions. Definitely.
Training in a profession with projection
We are committed to those professional applicators who want to develop in the world of microcement and give them the opportunity to continue training in a profession that undoubtedly has a long way ahead. Our courses are continuous training, exclusive and super flexible.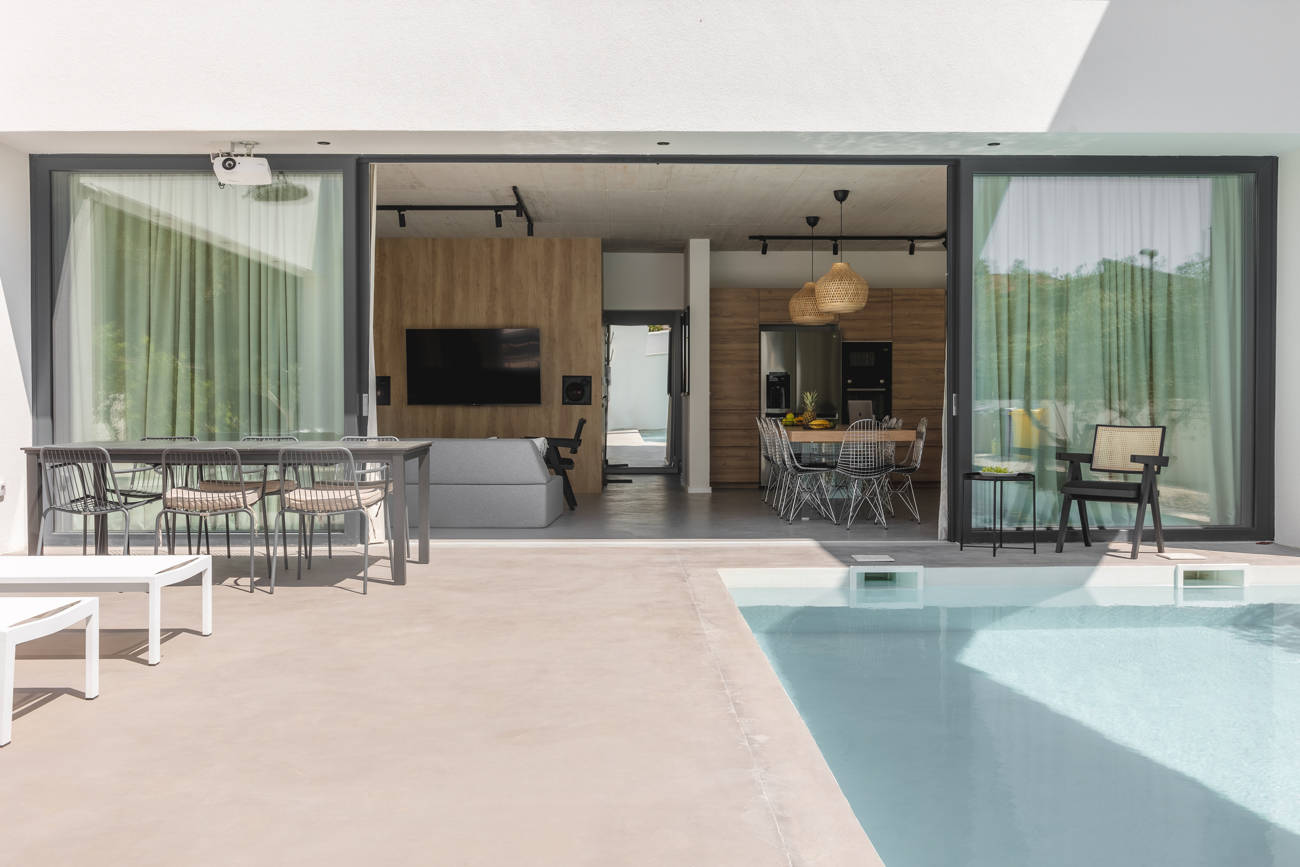 INNOVATIVE SME seal as a reflection of our work
From the very first moment we decided that investing in innovation was the best decision we could make, as it would be the way to ensure that our products would be adapted to the latest technologies and that our work as a company would be recognized and, in some way, rewarded.
ISO 9001:2015: Guaranteed quality of our products
After exhaustive quality controls of our materials, those that we manufacture by hand in our laboratories, our products were endorsed with the ISO 9001:2015 quality certificate, which recognizes that they meet exceptional requirements and are of a superior nature.
Our microcement in Pittsburgh products get stunning results
Professionals choose our microcement in Pittsburgh because of the excellent quality of the results. No one better than them, true experts in the sector, can know what is best suited to their projects. So, if you are also a professional and you are about to undertake a new renovation, we have a wonderful catalog waiting for you. One that will respond directly to any need you have. To what you are looking for. Because if something is clear to us is that to be excellent as we are, we have to reach everyone. And that is what we have been working on all this time, to offer quality, varied, diverse and customizable options.
Microbase, the essential preparation base
To ensure absolute adhesion, hold and stability, we have designed our floor and wall preparation product, Microbase, to serve as the perfect preparation to guarantee the strongest end results. A hardness and resistance suitable also as a finish for walls and floors that perfectly captures the unmistakable rustic style.
Microfino, walls bordering on splendour
Harmony is to appreciate how the vertical surfaces are smooth, soft, silky. Microfino is the finishing option for walls that gives them an elegant and sophisticated effect. Protection, resistance and pure beauty for surfaces with less traffic.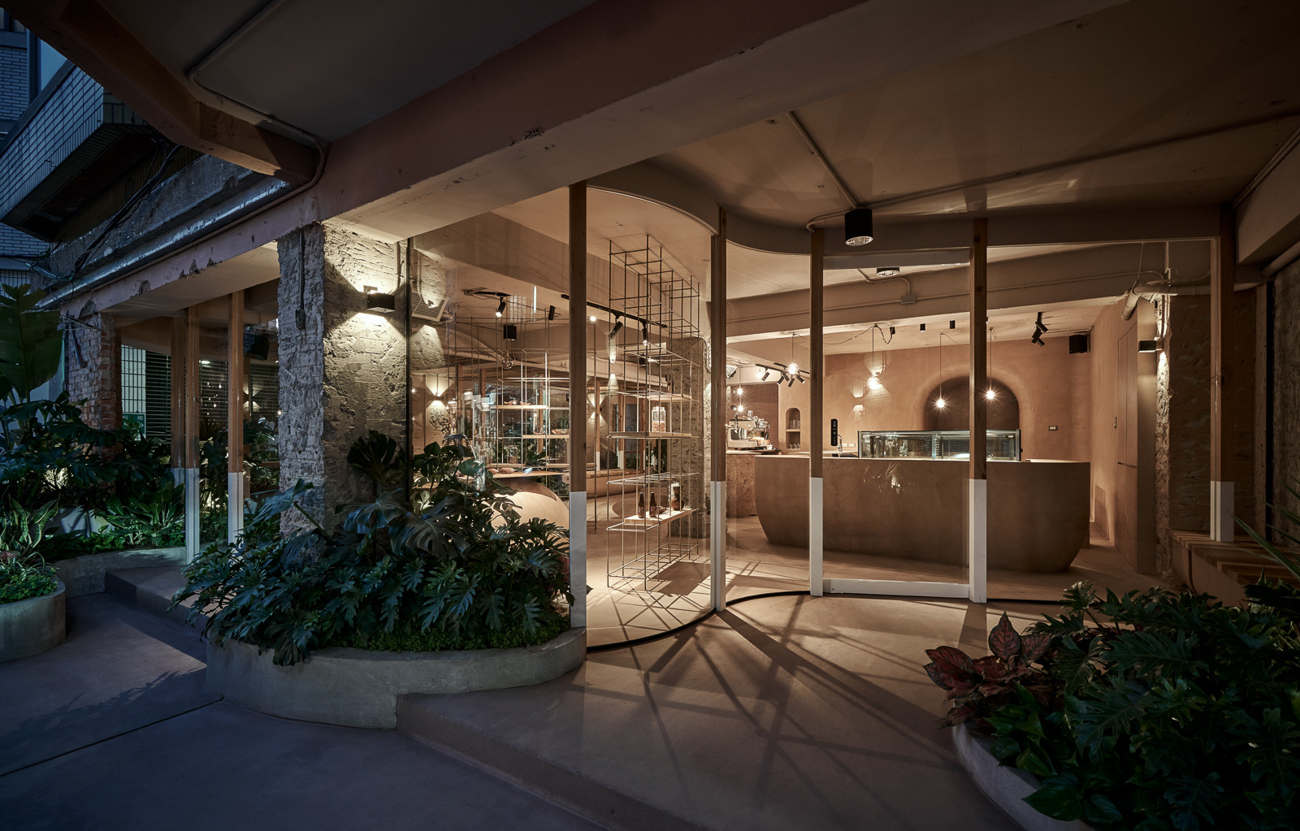 Microdeck, floors like never before
Flooring without joints, continuous and creating a panoramic effect of greater amplitude in the spaces. With Microdeck, floor covering becomes a luxury that is more than attainable. Highly protected, resistant and non-slip floors, thanks to its medium-high granulation. All the good things you can bring to the most important surfaces of a home or commercial space are now possible.
Microstone, exteriors that make an impact
And a lot. Because with Microstone facades, terraces, porches or outdoor ramps all merge into one to create outdoor spaces with an aesthetic and decorative value without competitor. A product specially prepared to withstand the continuous fixation of UV rays without being discolored; rains without a drop of water seeping inside; wind, snow, hail. Unparalleled protection for the surfaces most frequented or punished by frequent traffic of people and vehicles. High resistance to abrasion, wear and impact. Never before has an exterior conveyed so much.
Efectto, the perfect ready-to-use for you
Innovative, this is how we could define our Efectto, the ready-to-use product designed for professional applicators who want to optimize working times to the maximum. No mixing, no formulations, no prior application of fiberglass mesh. Resistance on indoor and outdoor walls and floors in a much faster and simpler way.
Atlanttic, the best ally in wet surfaces
The most absolute resistance to immersion and protection against water filtration and the appearance of humidity, thanks to Atlanttic, the option that Topciment® has designed especially for wet surfaces such as swimming pools, spas or fountains. Resistance, impermeability and anti-slip. An all-in-one solution to protect the areas that make us enjoy our home the most.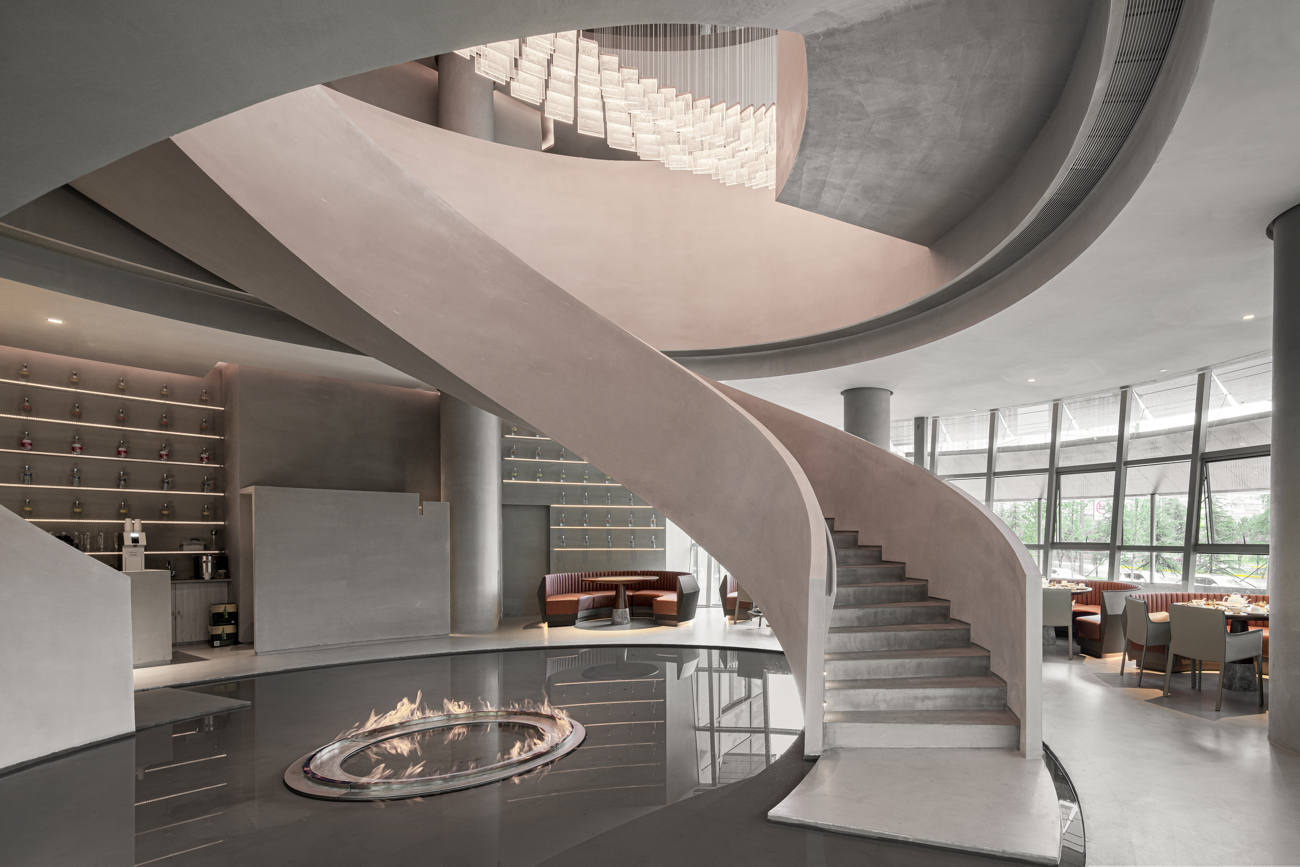 Industtrial, for premium strength
Microcement with epoxy resin for superior resistance. The right choice especially for those areas such as industrial buildings, offices, stores or areas frequently used by people and vehicles. Those areas that often show superior wear and tear, also need superior protection, hardness, robustness and resistance. And this, thanks to the inclusion of an epoxy resin base in the formulation of the product.
Natture, tadelakt style at your fingertips
Lime-based product that perfectly imitates the tadelakt or stucco effect, the great decorative trend of the moment. A finish more than hard and strong, with an unmistakable and exquisite style, whose main feature is the imitation of the textures of nature.
Our microcement in Pittsburgh is for residential & commertial uses
Now that you have discovered all its properties, uses and vast range of products adapted to you and only and exclusively to you, where have you thought that you are going to apply our microcement in Pittsburgh? Its use is ideal for residential areas, homes, as well as commercial premises or warehouses.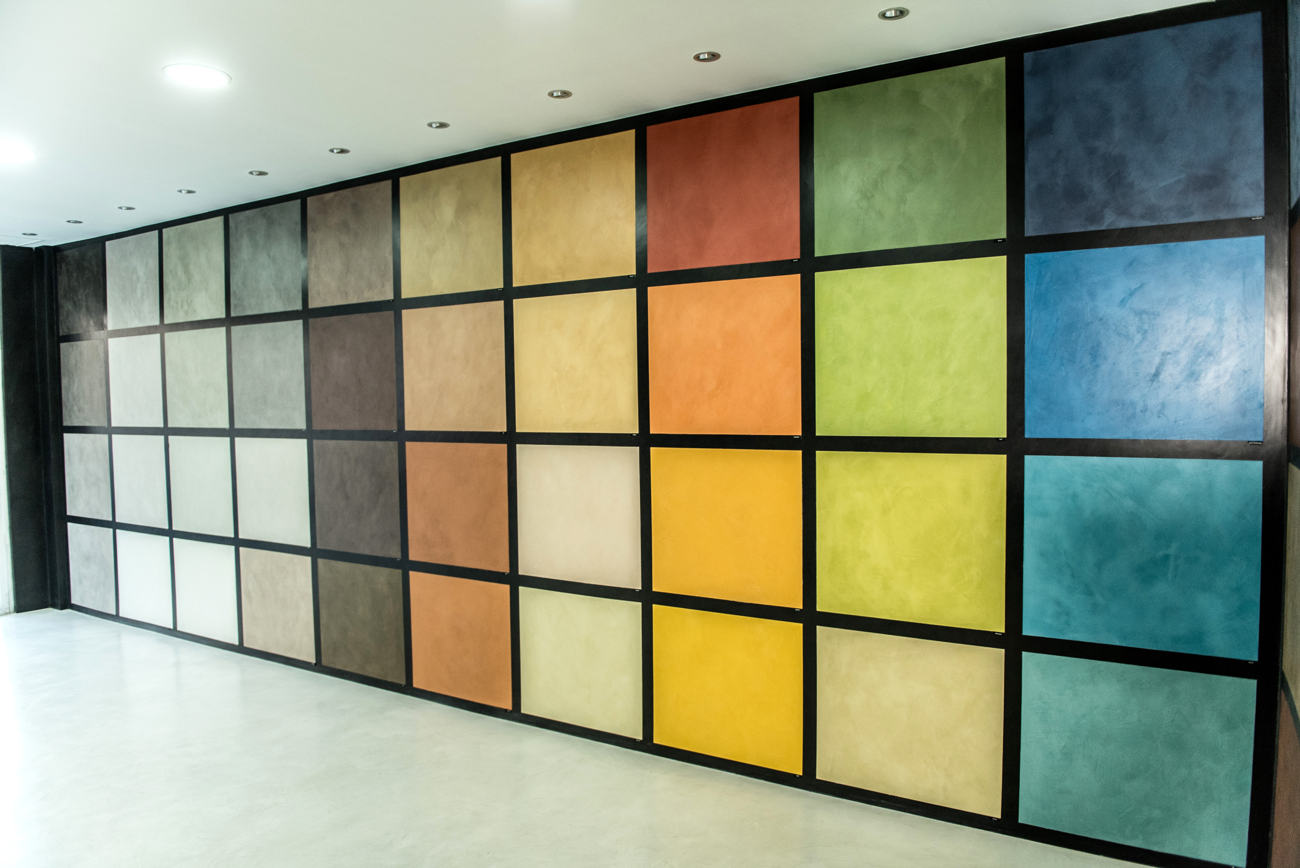 In commercial premises, common areas, industrial buildings, hotels and restaurants. The maximum style and the most absolute protection in those areas that require a special touch, care and pampering, because they are frequently transited, used and worn. The definitive solution in the most needed surfaces. And all this, guaranteed in the short and medium term, and most importantly, over time.
In homes, it is equally applicable indoors and outdoors. It allows not only to protect any wall or pavement, but also to give them a very special decorative component. It matches any style and is absolutely customizable, regardless of the desired effect. The absence of joints makes it possible to sensorially and visually increase the dimensions of any room. Bathrooms and kitchens with a feeling of spaciousness that did not exist before, as well as potentially dominated by greater luminosity. A spatial order for completely harmonious, pure, balanced spaces. Everything that is sought to squeeze in a house, now becomes tangible.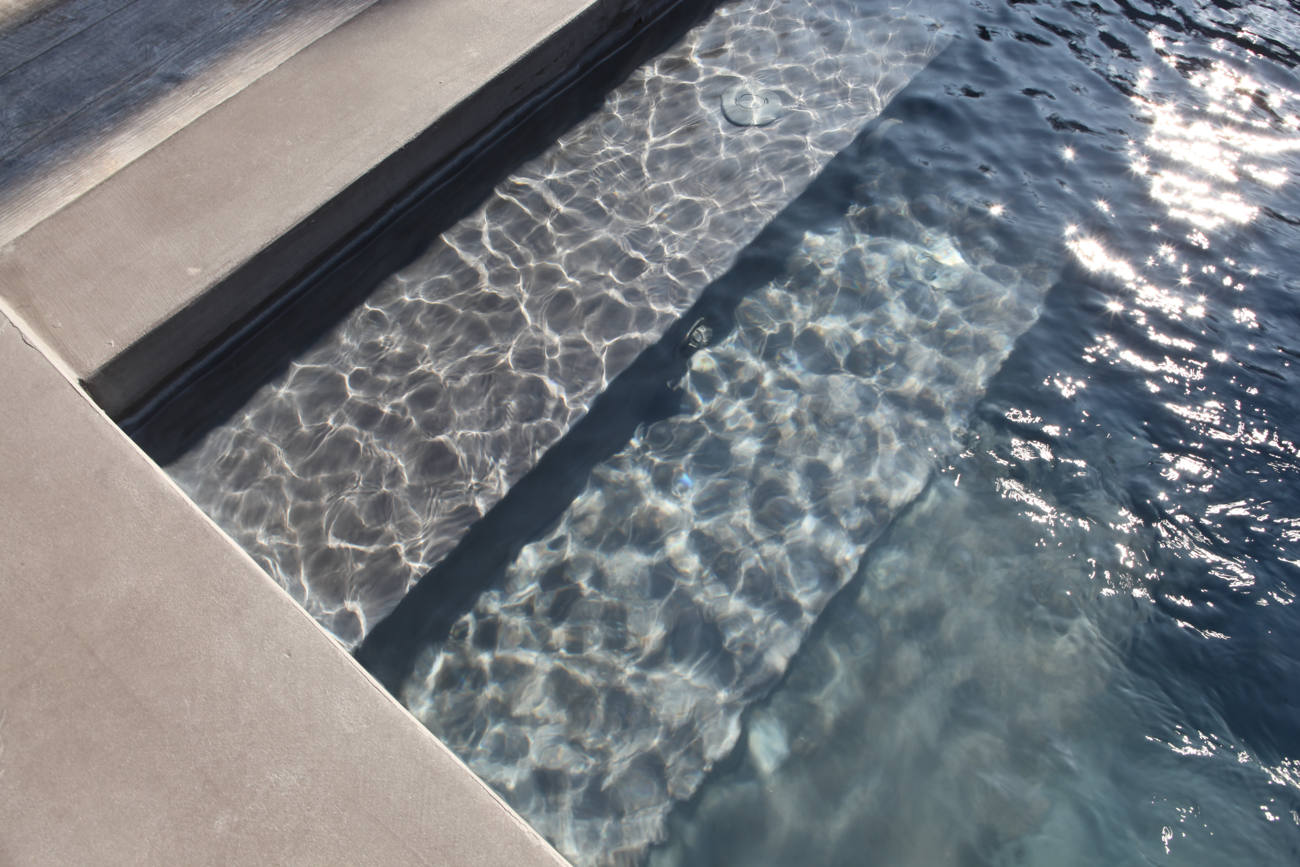 Interior surfaces with our microcement in Pittsburgh
It is possible to make the most of kitchens and bathrooms with our microcement in Pittsburgh. Walls and floors that, when coated, become super-surfaces, against which nothing and no one can resist. Impermeable against water filtration and humidity, non-slip for the safety of those who inhabit them, hard and resistant against impacts and falls, firm against abrasion or scratches and with style, a lot of style, to surprise all your guests with exquisite results. The purest art of design, within your four walls. Isn't it absolutely incredible? Proper application in the hands of a professional and good maintenance will ensure that all these properties are maintained over time. Start enjoying the areas that bring you the most in your home and forget about worrying about their appearance or condition. With our materials, intact, beautiful and potentially more functional. A winning choice.
Coatings at exterior, also thanks to our microcement in Pittsburgh
In spaces located outdoors, its properties are not altered. Not even a little. And if there is one good thing about our microcement in Pittsburgh is that it is so versatile that regardless of the space where it is applied, it will remain perfect, intact, beautiful, and what matters even more: with maximum functionality.
Facades, porches and terraces that look untouched against UV infiltration, rain, hail or strong wind. Without a trace of impact, impact or abrasion. With unmistakable outdoor styling that becomes as stunning as your favorite movie scenery. More waterproof and more resistant than ever in outdoor pavements and floors, especially characterized by being regularly frequented by both people and vehicles. Outdoors where you choose the texture, the color, the effect. In which you choose the style and design that best suits you. And if something really matters is to express your values, what you are and how you consider yourself on the outside. And to express it well. And our microcement gives you the opportunity to do so, while you protect and keep all your rooms in as good condition as the first day.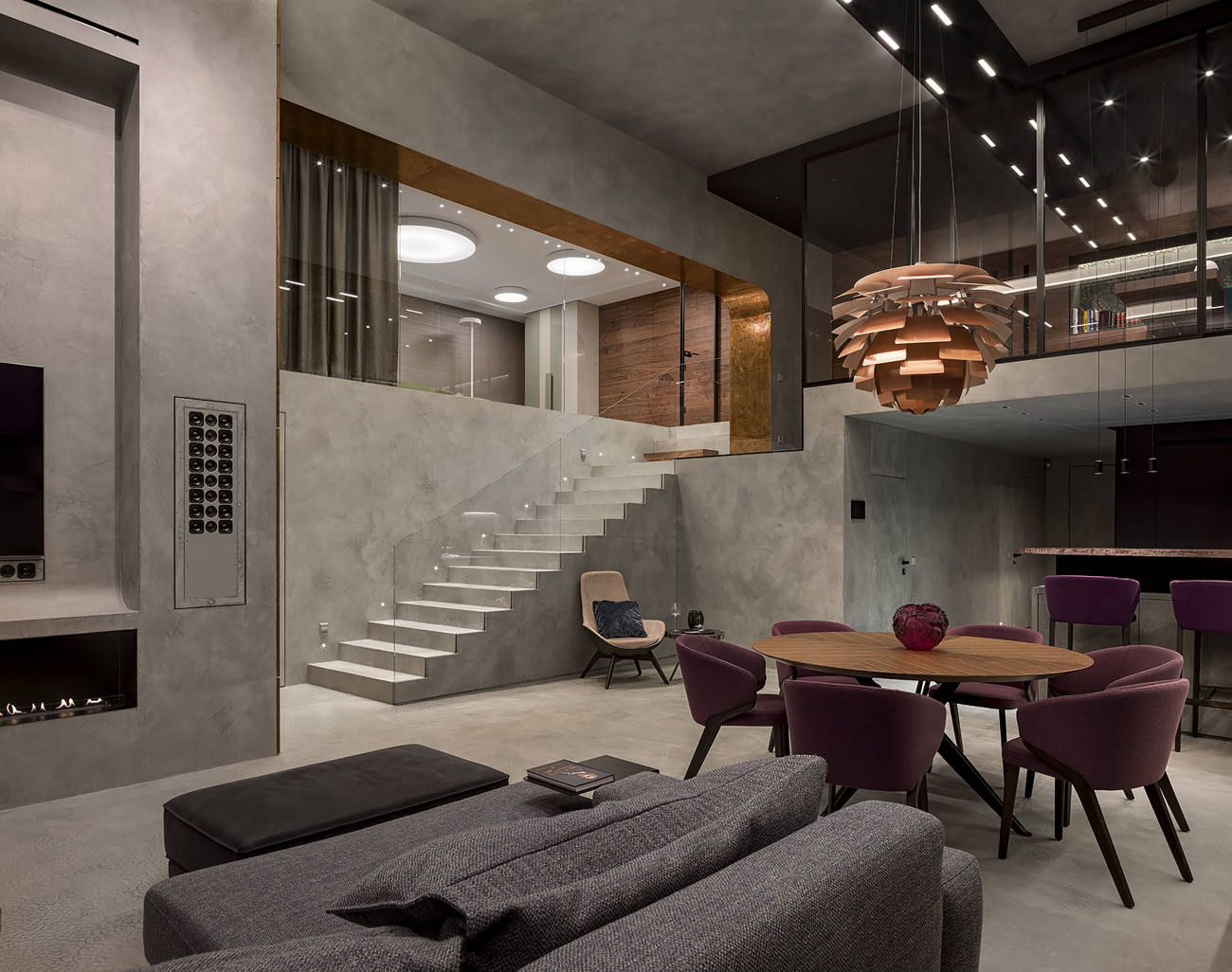 We never stop growing! Why not to distribute our microcement in Pittsburgh?
Microcement is the present, but it has a projection like no other material. And anyone who discovers and, above all, experiences all that it is capable of giving and the ease throughout the process, even after its application, is no longer looking for another partner of reforms. At Topciment®, we are getting bigger and stronger every day, just like our coatings. We have no doubt that we will continue to grow and expand to other countries that have not yet done so. But, for now, we want to count on you to be one of our official distribution partners of microcement in Pittsburgh. An exciting professional challenge in which to exploit to the fullest your potential as a siding professional, but not just anyone, but the best. To distribute our materials is to offer the best, to guarantee expert results and to be recognized for it, for your work. An opportunity like no other to introduce you fully into the world of decorative reforms without limits and develop within the world, growing, from our hand. Because we will help and guide you in everything and you will count on us at all times, in everything you need. Enter into an exciting project and become part of a world leading company. If you want to know more about it, do not hesitate to write to us. We will send you detailed information and we will be delighted to have you, if you decide to do so.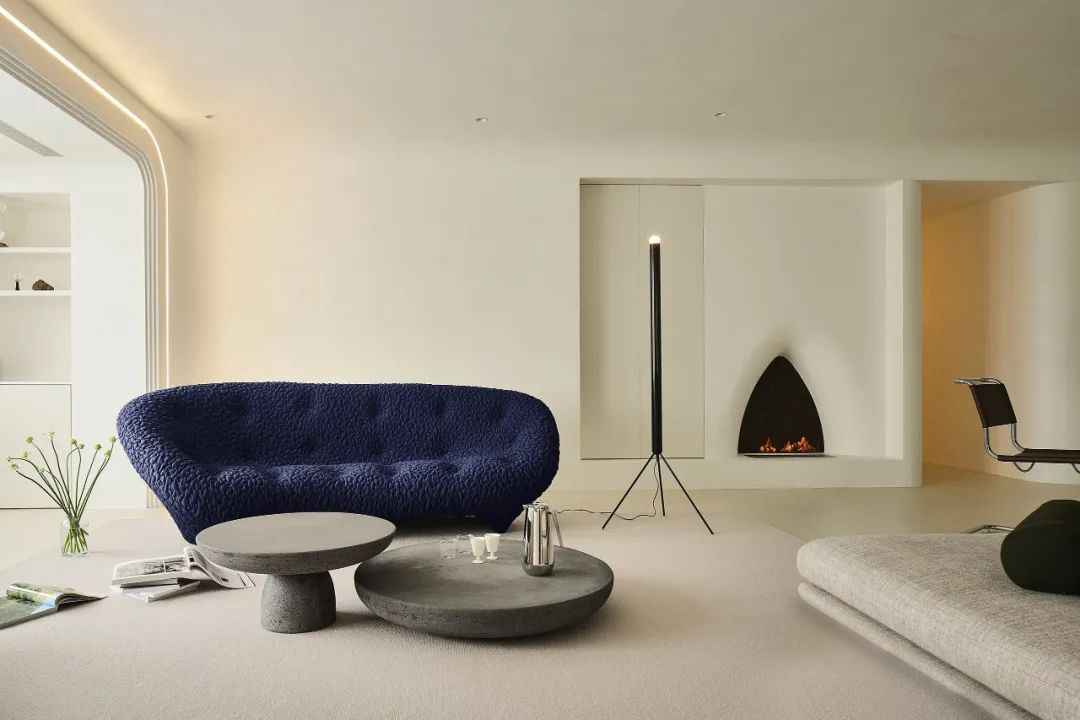 Feel free to send us your questions
Tell us: what else can we do for you? Need help with a quote? Solve a question? Maybe additional information? Or do you require any of our products for the implementation of your next projects? In any event, we would love to hear from you. Write us in the questionnaire below and a microcement in Pittsburgh technician will respond quickly and personally to your needs.