Microcement in Portland - High grade concrete solutions
At Topciment® we have been producing microcement systems for more than fifteen years for any type of surface. In all this time, we have not only produced high strength continuous coatings but we have also raised the aesthetic or decorative capacity of each and every one of our products, so that once applied, the surfaces on which they have been used, are the protagonists of any space or room.
Thus, no matter where the area to be covered is located, thanks to their qualities, our materials adapt perfectly to both indoor and outdoor areas, whether they are homes or those spaces that belong to the work or industrial environment such as offices, warehouses or factories.
For nearly 20 years and thanks to the number of activities related to microcement and continuous coatings high level, we have developed an expertise that has led us to reach the highest levels as manufacturers, distributors and applicators and become absolute references of microcement in Portland and its surroundings.
This has led us to have the confidence of many customers in the United States and the rest of the world when they want to renovate their surfaces, transforming them into more functional ones with much higher aesthetic qualities.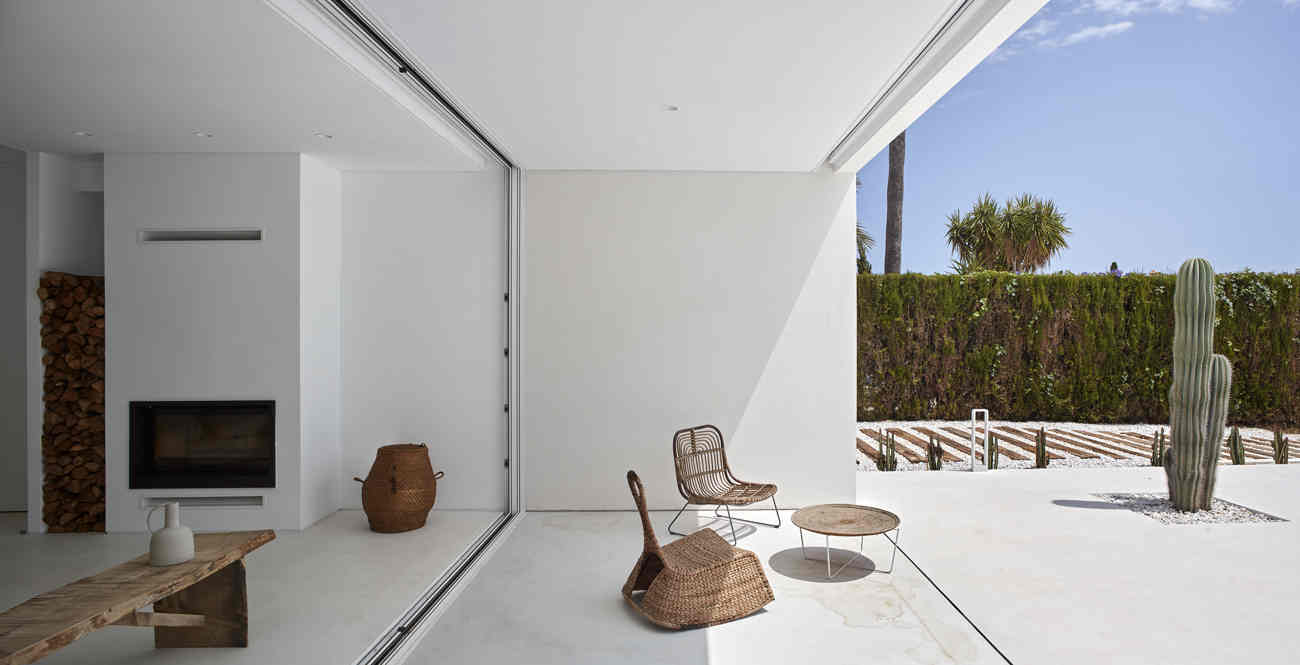 Microcement: 3 mm for a complete renewals
Microcement, with a thickness of only 3 mm, which gives it a lightness never seen before in a high-strength coating, has become one of the latest trends in the construction sector thanks to the adhesion it is able to demonstrate on any type of surface and to any type of support.
This fundamental characteristic makes it able to show all its aesthetic qualities and fills the areas with unique nuances. To this must be added the ability to combine with other building materials so that together they can be totally adapted to the user's taste.
As it is a coating, capable of being applied over existing substrates, it avoids the need to carry out works with their corresponding rubble, which hinders and hinders any reform. The microcement only provides facilities and is a great step forward in the sector, thus becoming a trend that increasingly has more professionals who opt for it.
Finally, as it has no separation joints, it increases the amplitude of the spaces as it helps to create surfaces without interruptions in which the sensation of infinity is more than palpable.
Microcement Company in Portland with a long history
Since our beginnings, in Spain, back in 2005, thanks to our constant work and the technical knowledge we have acquired, we have managed to conquer other markets until, little by little, we have made a name for ourselves at an international level, registering our brand in Europe, the United States and China.
No matter the size of the project you have in hand because by trusting us you are doing it in one of the world leaders in microcement that has achieved an ISO 9001:2015 CE certification for the processes we use to develop our products and the quality of our coatings themselves.
Now, if you are dedicated to renovate spaces and renew surfaces and you think it is time to jump to the next level, from Topciment® we are going to put at your disposal all our know-how and the highest knowledge in continuous coatings. Tell us about the project you have to carry out and we will draw up a plan to make it come out perfectly.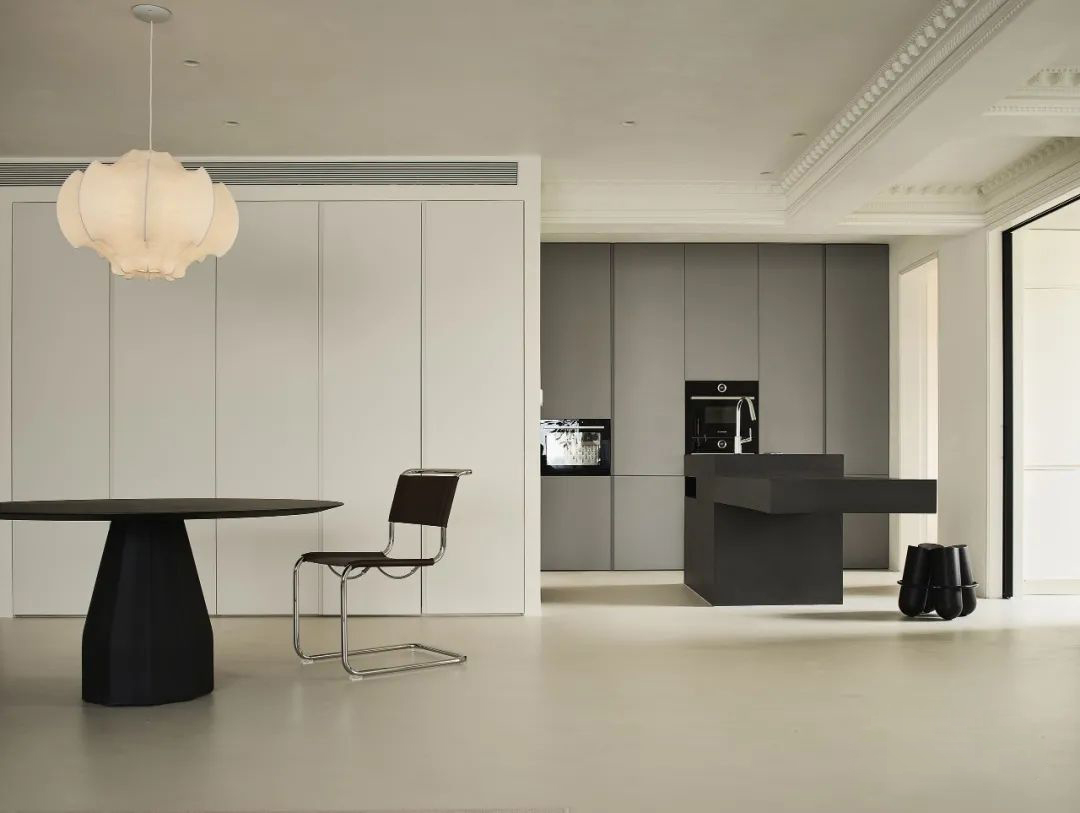 Some Benefits of microcement for advanced renovations
Microcement is a decorative-constructive material that has great advantages when applied. Here are some of these benefits of an exceptional coating.
Humidity stopper
Its high alkali content gives it a great anti-humidity power that ensures that surfaces where humidity is applied are not affected at all. Swimming pools, bathrooms or kitchens or other spaces that are usually in continuous contact with water in which humid environments are usually found, are totally protected from mold and other threats derived from being varnished.
Diverse resistances
Thanks to its mixture of aggregates, cements and concrete, it provides hardness against scratches, UV rays, abrasion wear and high pressures that occur in industrial or commercial surfaces where the traffic of people or vehicles is constant, resisting cracks or even fractures.
Maximum lightness
With a thickness of 3 millimeters, microcement has a very low weight. This makes it the perfect coating for any type of surface, horizontal or vertical, respecting structural loads and adapting to any area autonomously.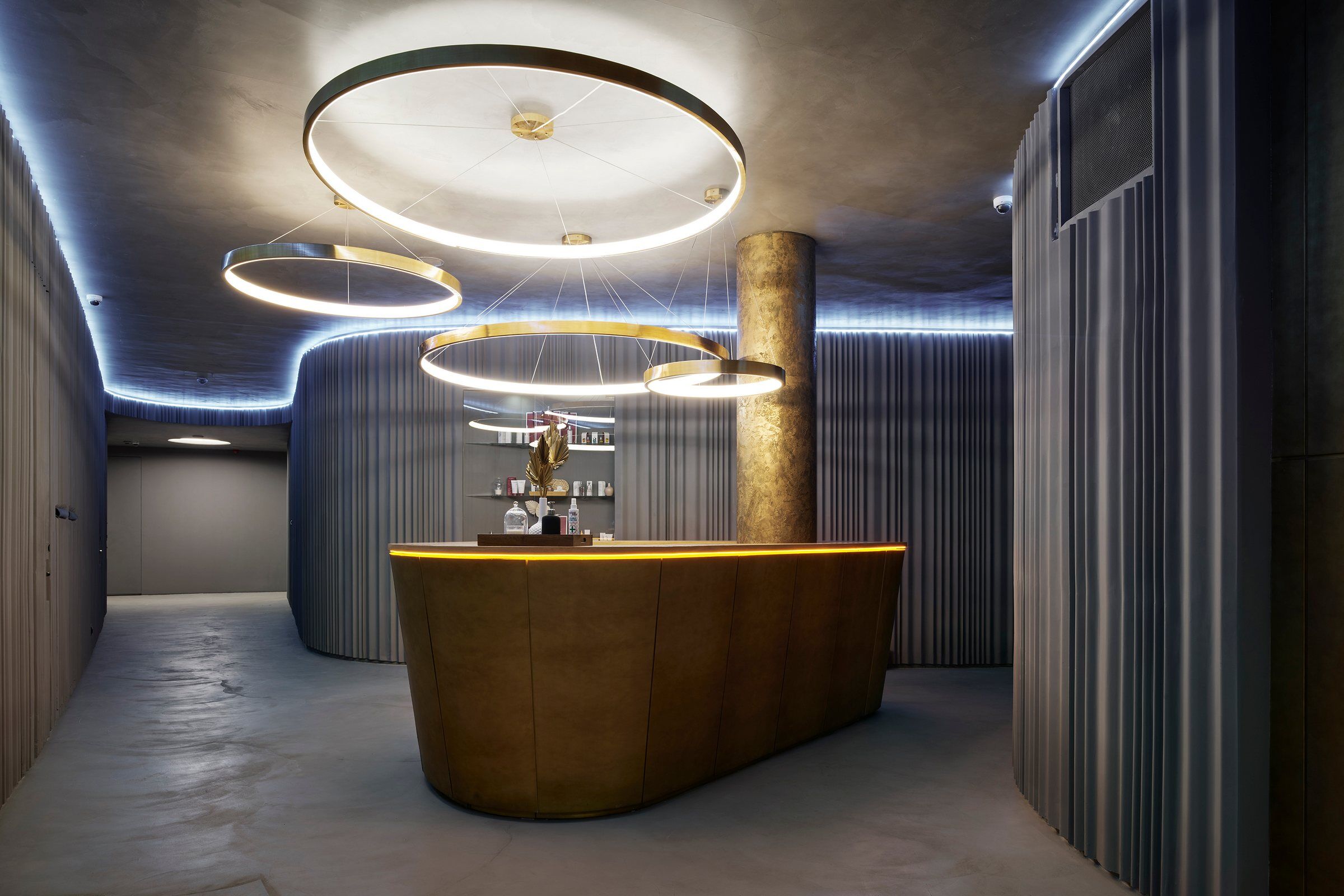 Microcement in Portland is for residential and commercial applications
Microcement has a series of characteristics that make it the material of choice for architects and other construction and decoration professionals, thanks to a versatility never before seen in a material used in the sector in sectors as different as professional and residential.
Its characteristics have made it one of the most widely used coatings, as it is highly adaptable to any surface, regardless of whether it is interior or exterior. Likewise, it is also used to cover radiant floors and, thus, make each room in which it is applied a much more comfortable space and always providing superior decorative qualities.
Another of the great peculiarities of this coating is that it does not require expansion joints to avoid fissures or cracks, and this makes it a completely continuous coating that creates infinite areas that relax, which is essential in work environments such as offices, stores or hotels.
In addition, this cladding also greatly enhances the brightness, making places more modern, cleaner and more beautiful. With microcement in Portland you can make any workplace the place where everyone wants to work.
Microcement is the perfect flooring garage, basements and industries
Microcement is a coating that, due to its characteristics, is the most suitable for application on floors thanks to the chemical and mechanical resistance it displays in any situation.
Thus, there are no threats such as impacts, blows, scratches, sun rays or environments with a high degree of humidity that could spoil its appearance, preserving its colors and aesthetic effects for a long time. In addition, when it comes to cleaning, this material is surprisingly easy to keep in excellent condition.
For all this and much more, the microcement is a perfect material to use in these areas, as these are rooms that suffer the consequences of everyday life like no other and for these it is important to be always in the best hygienic conditions but sometimes it is difficult because in these humidity and water are usually present, almost daily.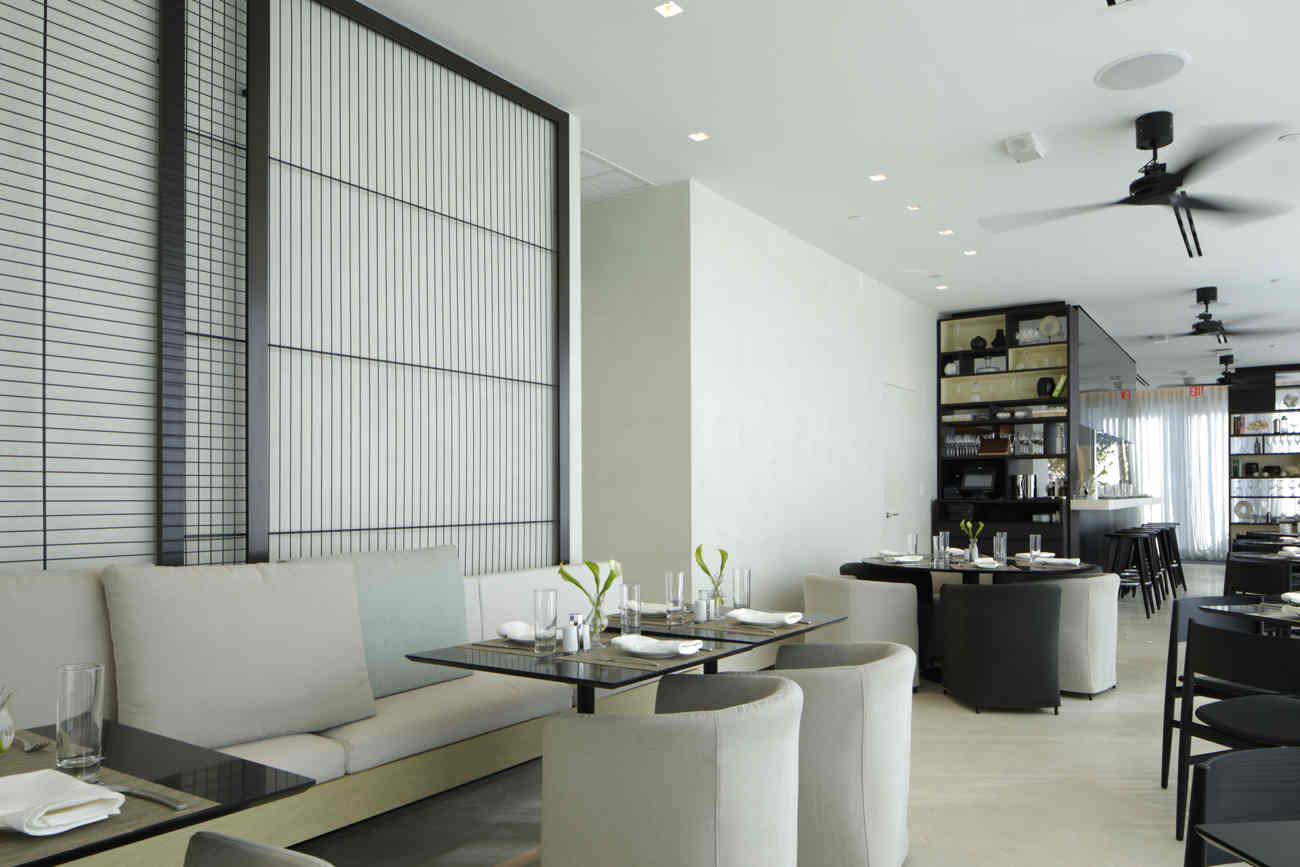 Temperature changes or constant humidity conditions are harmless for surfaces covered with microcement. Thus, when applied to surfaces, it prevents them from having to be repaired.
When properly sealed, it resists moisture in all conditions and water contact both indoors and outdoors. This makes it a construction material with characteristics that extend its uses to showers or bathtubs, although it is most commonly found on walls and floors. However, in the latter it will guarantee maximum resistance.
Another great benefit of not having joints is that the areas where microcement is used can be cleaned much more easily and quickly. This is because there are no nooks and crannies where dirt accumulates. This is important for workplaces where hygienic conditions always have to be the highest. For cleaning, a little soap with neutral pH and water is enough, although if you want to clean in depth you will have to resort to specific cleaners. Of course, without fearing its chemical content because the microcement has a chemical resistance out of series.
Topciment® products for Portland microcement professionals
Building professionals need products that are versatile, resistant, with decorative values and of high quality, and if there is a range of products with these characteristics, it is the Topciment® collection. The following is a brief sample of the products that make up our catalog, which are the ones needed by microcement professionals in Essen.
Microbase, preparation microcement
This preparation microcement is applied to ensure the future stability of the finish and the aesthetic properties of subsequent continuous finishing coatings.
It can be produced as a one-component or two-component product, but in either case it will ensure maximum hardness on walls and floors. It is the one that is usually chosen when the rustic decorative style is chosen.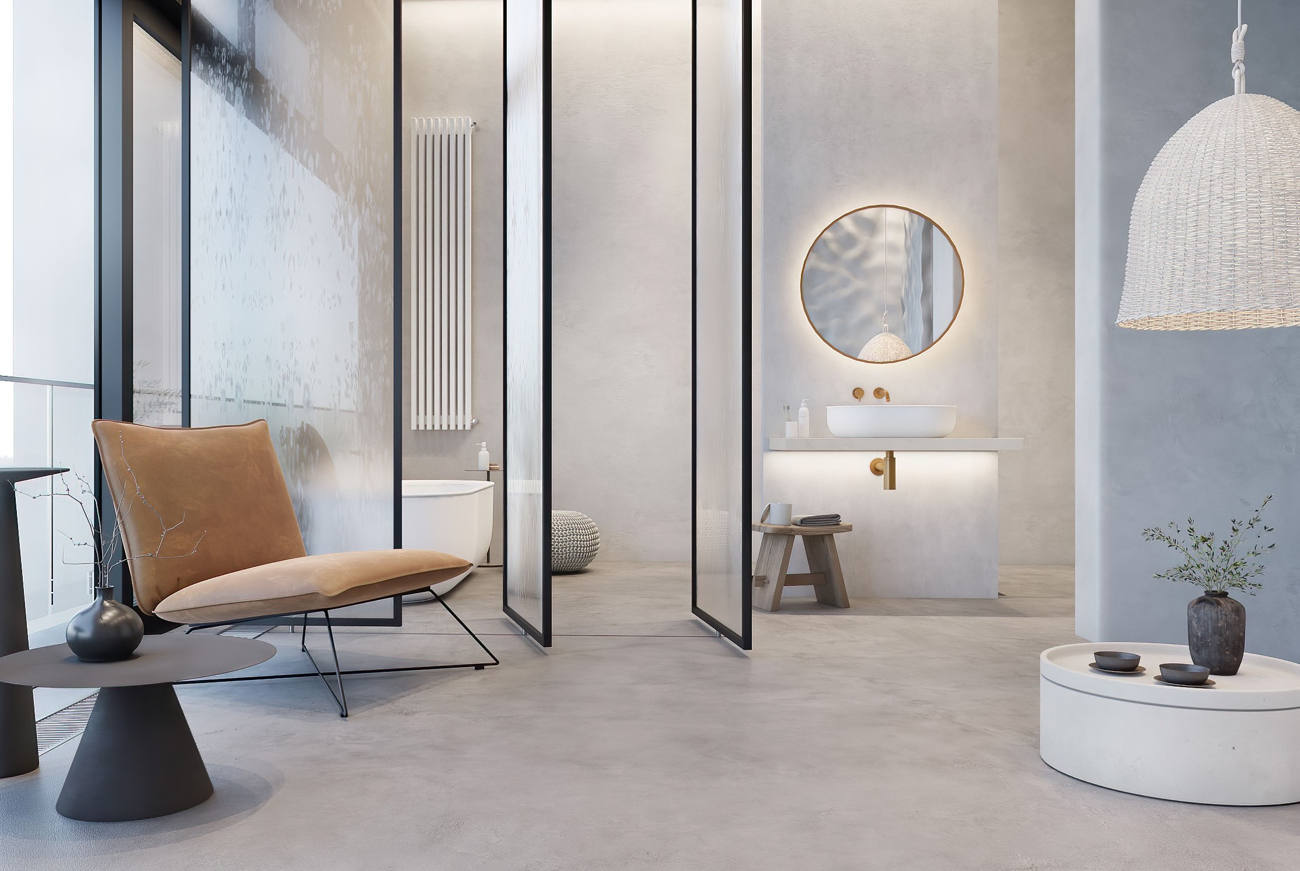 Microfino, microcement for wall finishes
Microfino is the coating that enhances the performance of interior and exterior walls thanks to its resistance. In addition, it retains its aesthetic qualities whether it is in the open air or in contact with external chemical agents.
In this way, it always maintains the naturalness of those water effects that it allows to achieve, both when it is monocomponent and when it is bicomponent.
Microdeck: microcement for floor finishings
This coating is the most recommended for application on indoor floors that are subject to high wear and traffic, although, as it is largely slip-resistant, it is also widely used on terraces.
Both as a monocomponent and bicomponent, it can be applied with various techniques up to "fresh on fresh", demonstrating once again that it has a very high decorative performance.
Atlanttic: microcement for swimming pools
Atlanttic is the microcement created to make swimming pools much safer, much more resistant and much more elegant. Thus, as it can be applied on the basin, curb and crown, the inside is protected from direct and constant contact with the water, and the outside, from bumps and slips as it creates anti-slip surfaces.
In addition to swimming pools, this coating is also suitable for saunas and fountains.
Microstone: microcement for exteriors
With the intention of expanding the decorative and constructive possibilities, we created a product such as Microstone. Thanks to its composition of coarse aggregates, it can create anti-slip surfaces that are highly resistant to any outdoor weather conditions.
Quartz effect: ready-to-use microcement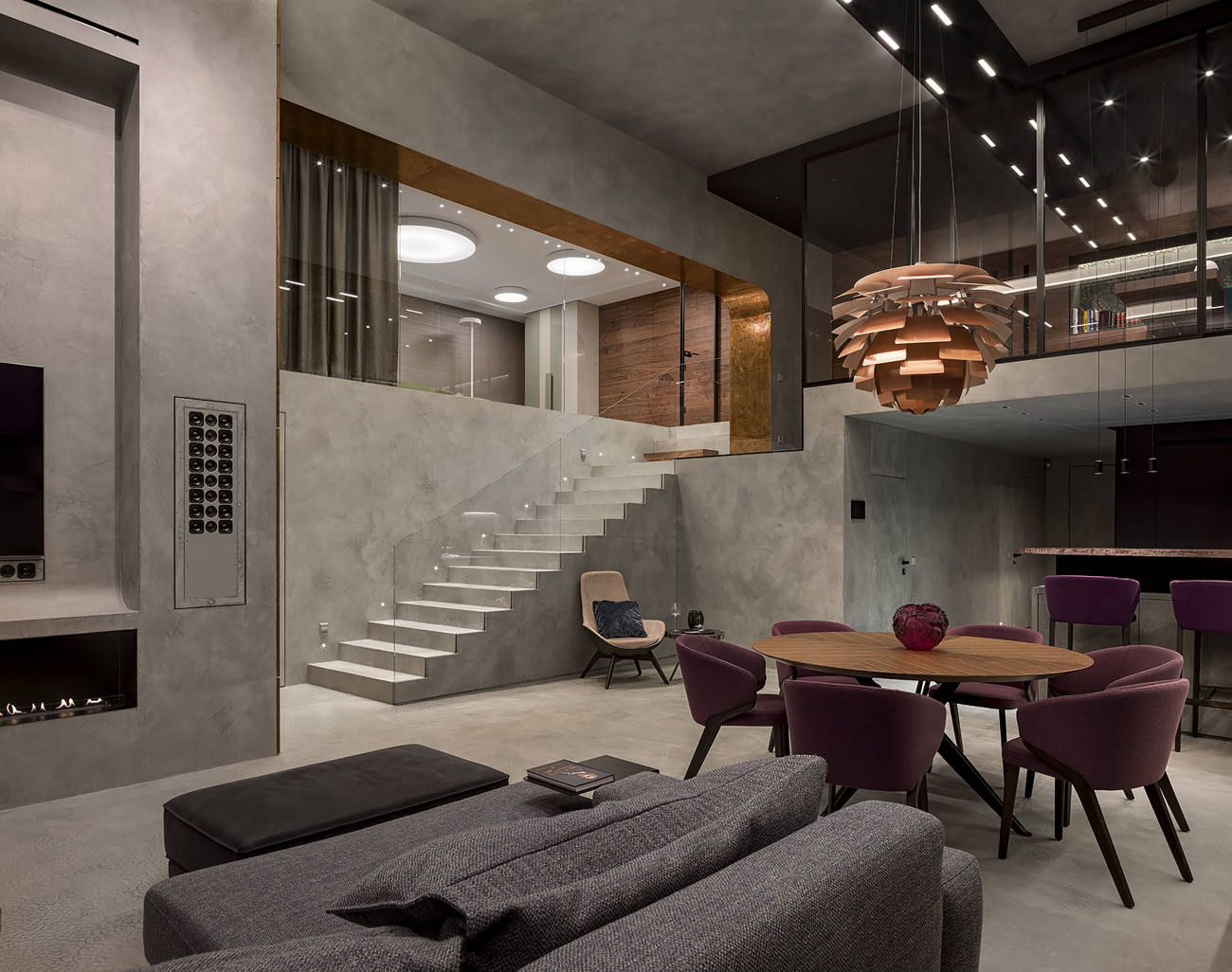 This microcement full of qualities comes already mixed and ready to be applied and display those properties on any surface. With its speed of application and its great versatility to be applied on any support or any surface, it is available in a wide range of colors and different granulometries to turn each floor or wall where it is applied into a unique surface.
Industtrial: microcement epoxy
Industrial environments also have their own specific microcement: Industtrial. This is the right product for application in large commercial areas and offices, parking lots, warehouses, even hangars, thanks to its mechanical resistance, which successfully copes with heavy vehicle traffic or heavy traffic without changing its appearance.
In addition, it has a very wide range of colors and different granulometries, also demonstrating great decorative powers.
Natture: lime-based microcement
Made with a lime base, this microcement of great aesthetic and functional qualities extends all its resistance and decorative qualities both in interiors and exteriors, demonstrating its superiority to other coatings. This coating was designed to be able to opt for the demanded tadelakt effect, being the favorite of great professionals of decoration and interior design and the most demanding customers.
In addition to microcement, we have a wide range of colors and other decorative systems
In Topciment® we have a range of products that goes far beyond microcement and with which it is much easier to meet the aesthetic expectations of customers. Thus, in addition to having a large number of colors, in our catalog you can also find paints with metallic effects and glazes with which the metal and glitter finishes are a reality.
In addition to these, printed concrete is another of the coatings that are part of the range of Topciment® products and that has great aesthetic qualities and very high resistance despite its low relief. Since it allows the stamping of molds, the decorative possibilities it offers are infinite.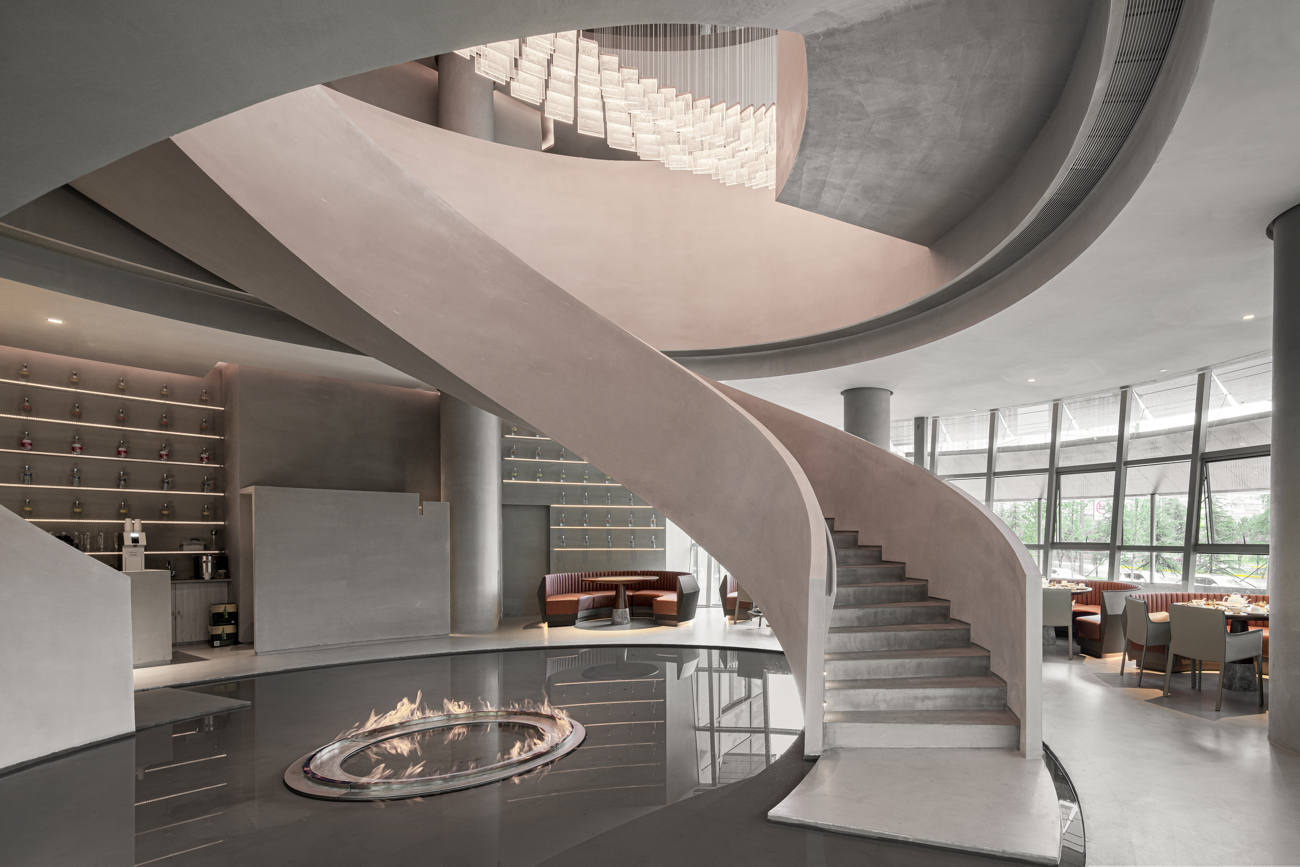 We have a world-class team of applicators.
Since our inception, we have always strived to have the best microcement applicators in Portland. And why is that? It's simple. The application of microcement is one of the last steps in the process and where the final quality of our products will be seen when they are applied.
Thus, our staff of applicators is made up of true professionals who have been trained in the latest application techniques and in our microcements, in order to ensure a service that is at the height of our products.
In this way, for our applicators the location of the surface to be coated is of no importance because thanks to their experience and artistic skills they are able to achieve the most faithful finishes to what the users imagined. Thus, they are able to convert, in record time, any surface into a fundamental piece with great aesthetic qualities within a decorative system.
In short, our microcement applicators in Portland meet the best conditions to exceed the expectations of the most demanding customers, achieving the level of finishes they are looking for. Bathrooms, countertops, walls or stairs, among others can be coated with total guarantee achieving the desired aesthetic effects and, thanks to its optimal application, that these are maintained for much longer.
Transforming your spaces into others that are much more beautiful, stylish and safe means relying on our team of professional applicators.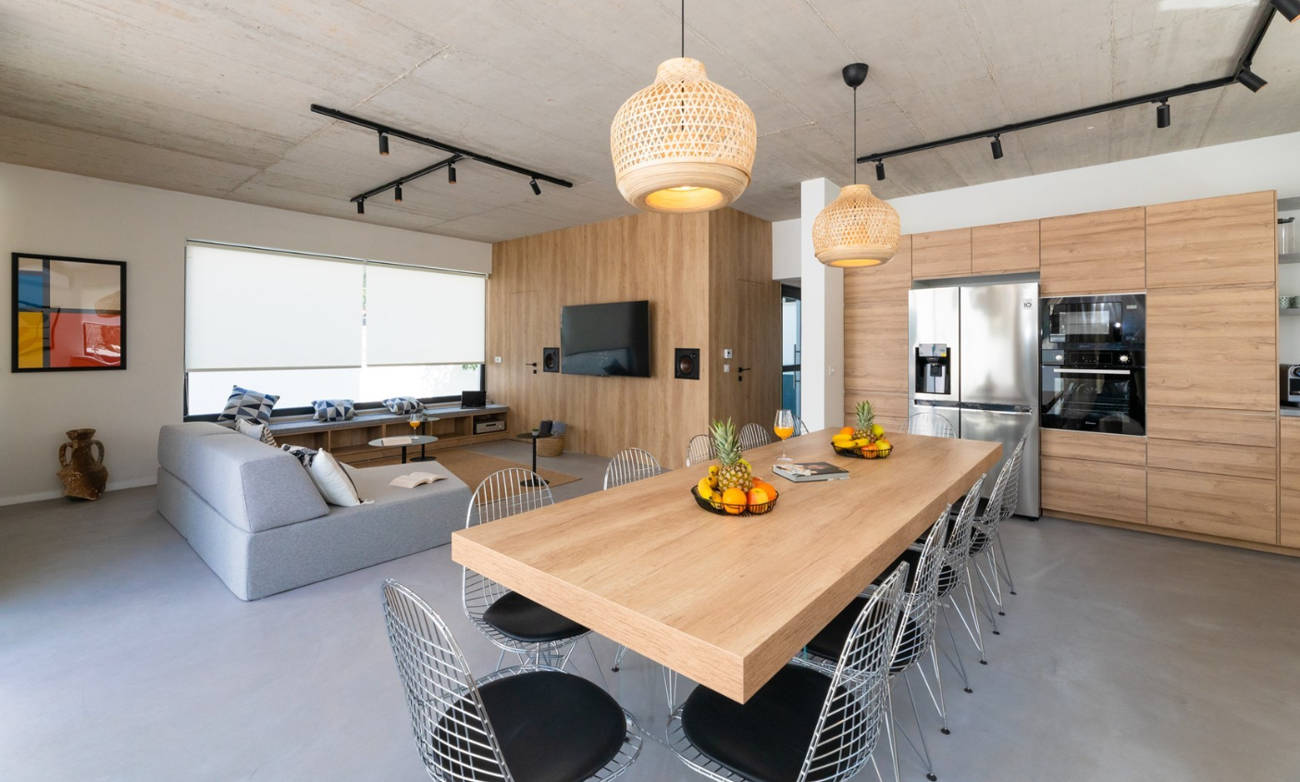 Request your portland microcement quote from our specialists
When carrying out an application, other factors must be taken into account in addition to the price of the coating to be used. To establish the final price of an application with microcement must take into account many factors that can range from the location to the degree of difficulty of the application ... Once all these variables are clear to our sales and customer service team, we can prepare a budget that suits your real needs.
In this way, it is necessary to know the dimensions of the surface to be coated, knowing that the more meters have to be coated, the more economical it will be.
Another factor to take into account is the condition of the substrate on which the microcement is to be applied. If it is damaged, it will have to be repaired in order to apply it in perfect conditions. This repair will increase the amount of the final price.
As we said before, the difficulty of the work is also taken into account and can intervene in the final figure. Thus, applying floors and walls is usually more affordable than doing it in places of difficult access or smaller dimensions such as stairs.
Ultimately, not everything is related to labor or the condition of the surfaces. It is also important to take into consideration the quality of the products used, as well as the quality of the professional applicators who will perform the application. The higher the quality of both, coatings and professionals, the higher the final price to be paid.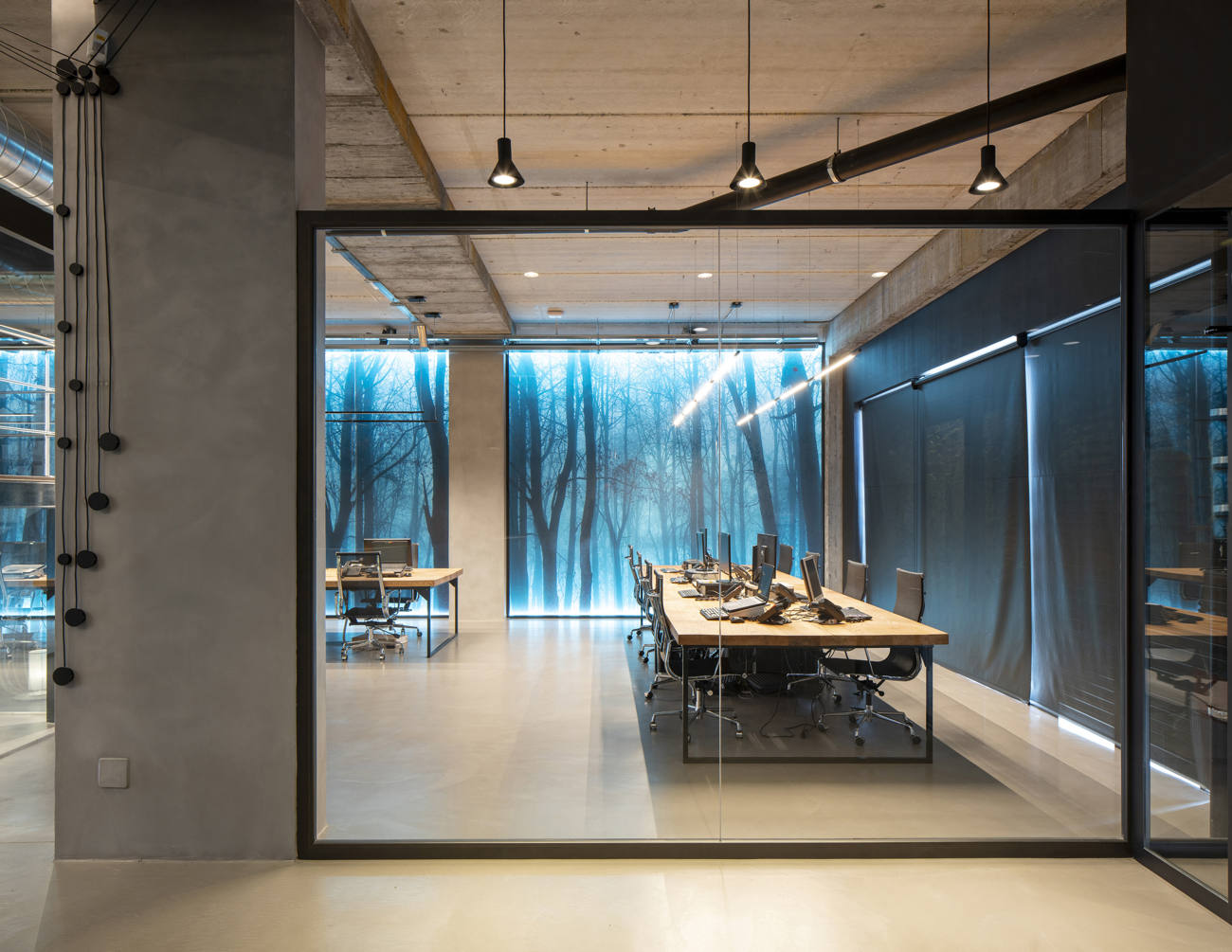 Your microcement company in Portlan with demonstrable know-how
Since we started in 2005, in Topciment® we have not set ourselves limits. So, we started in our factory in Valencia but our know-how, our knowledge in the field, our perseverance and our love for continuous coatings of high quality, have led us to be present throughout the world. In fact, our brand is not only registered in our country of origin, Spain, but also in other countries in Europe, the United States and China.
Thus, architects, decorators, builders and users from all over the world come to us for both our products and our professional applicators.
Reaching this point has not only been possible thanks to our microcements and our excellent applications, but we have also developed and continuously trained our customer service department to the maximum so that they can solve any doubt or provide any information related to any of the references in our catalog instantly.
Are you in the construction industry and would like to rely on our microcement in Portland? If so, our customer service department will do everything possible to make us a partner as soon as possible.
With Topciment®, you can be the leader of microcement in Portland
Have you come to give a quality leap to your company? Do you want to have the best products and the best professionals? If so, at Topciment® we have our own team of applicators and a series of microcements that are benchmarks in the sector.
Become an official Topciment® partner and count on a range of products that will help you meet the expectations of the most demanding customers.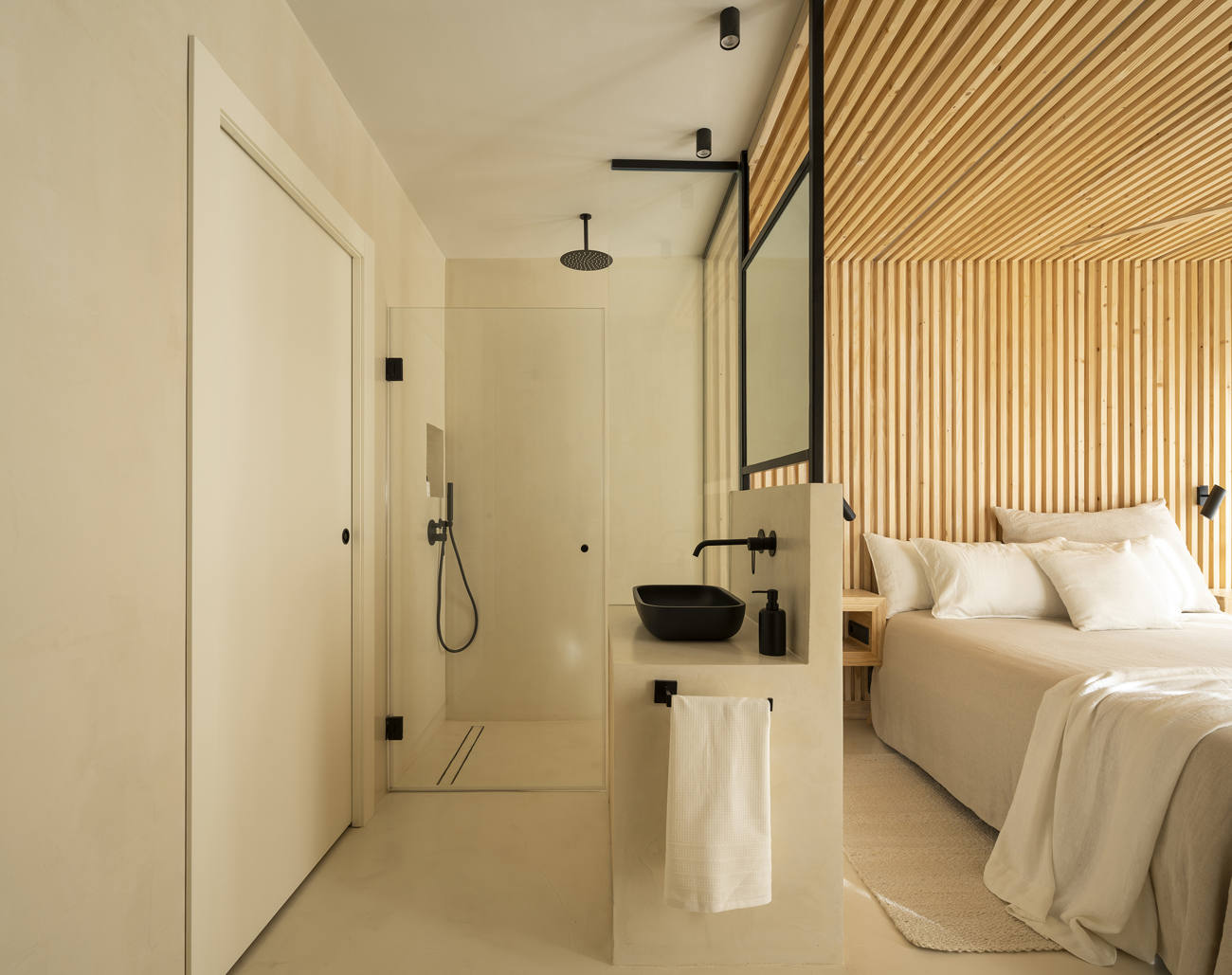 Contact us
Do you need more technical information or do you have any doubt about any of our products or any technical comment to make us to carry out a project with microcement in Portland? Contact us and we will advise you to give you the answers to your questions.