Microcement Saint Louis: Decorative coatings for unique finishes
For more than 20 years, Topciment® has been dedicated to the manufacture of high-performance microcement systems that help improve people's quality of life, regardless of where they are applied.
During this period, we have been committed to creating increasingly innovative products that differentiate us from our competitors, making us a benchmark for customers and various professionals in the sector.
Thus, we have earned the trust of architects, developers, builders, interior designers and other professionals in the sector thanks to coatings that help to cover interior and exterior surfaces vertically and horizontally, giving them a great hardness and a beauty far superior to that which can be achieved with other materials.
As a result, more and more homes, businesses, industries and workplaces are being clad with microcement in and around Saint Louis, helping to create more beautiful spaces in the area.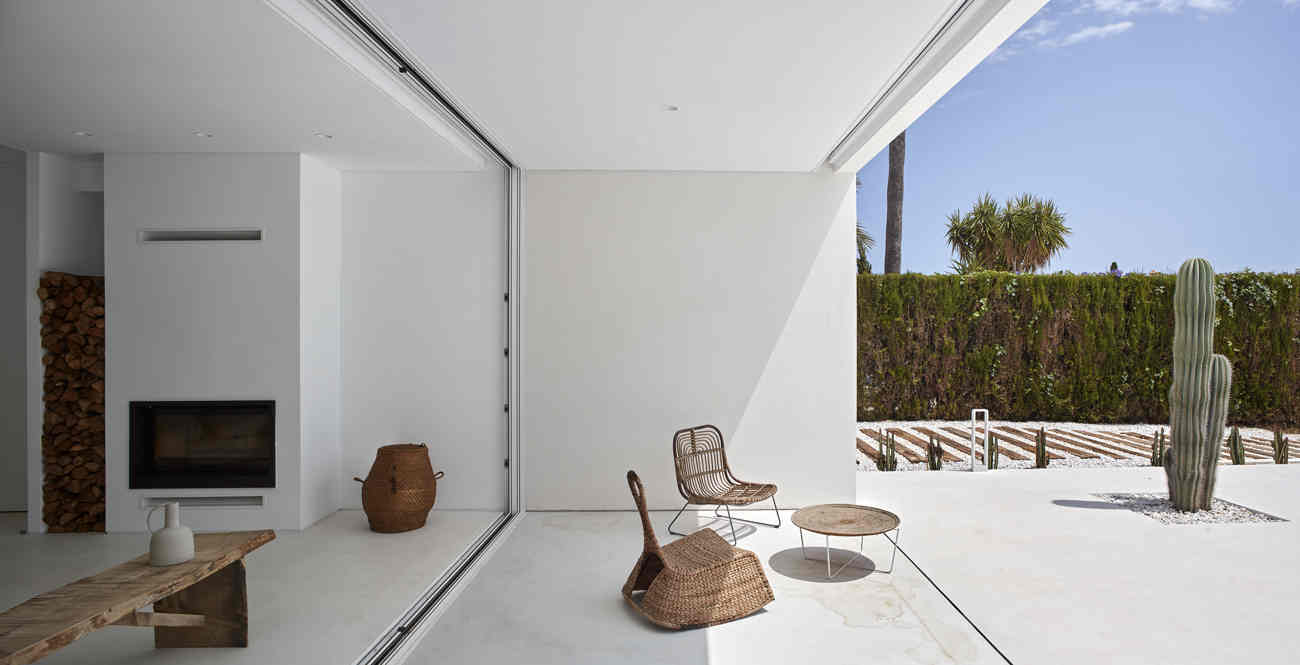 Microcement, for beautiful and very durable surfaces
Microcement is a material that makes it possible to achieve completely smooth finishes thanks to its 3 mm thickness. This low thickness makes it light and it can be applied on any desired surface, since its presence does not affect the structural loads at all.
Its composition of aggregates, resins, water and mineral pigments conceals properties that we could practically say are exclusive to a material whose subtle presence fills rooms with personality and functionality.
This light weight gives it a very high adherence, which makes it easily adaptable to any material, without the need to remove the tiles or the previous support, to completely renew the surface. This coating adapts perfectly to marble, terrazzo, plaster, plasterboard, plaster, granite or cement, with minimal preparation before its new use.
Its versatility is such that it can be used to restore ceilings, stairs, swimming pools and even furniture, whether indoors or outdoors, at home or at work.
In short, we are facing a coating full of technical qualities, such as its multiple resistances, and decorative qualities thanks to the large number of colors in which it is available and the numerous finishes to choose from.
The advantages of microcement stand out in any situation
Microcement is a material of constructive essence that also has great decorative attributes. That makes it a coating perfectly prepared to be applied both indoors and outdoors and then you are going to see it in the brief review that we will make of the advantages it has.
Absolute continuity in all spaces
Microcement is able to join vertical and horizontal surfaces to create a single one that fills the spaces with a pleasant feeling of infinity with a surprisingly fast application process that allows you to enjoy the new rooms.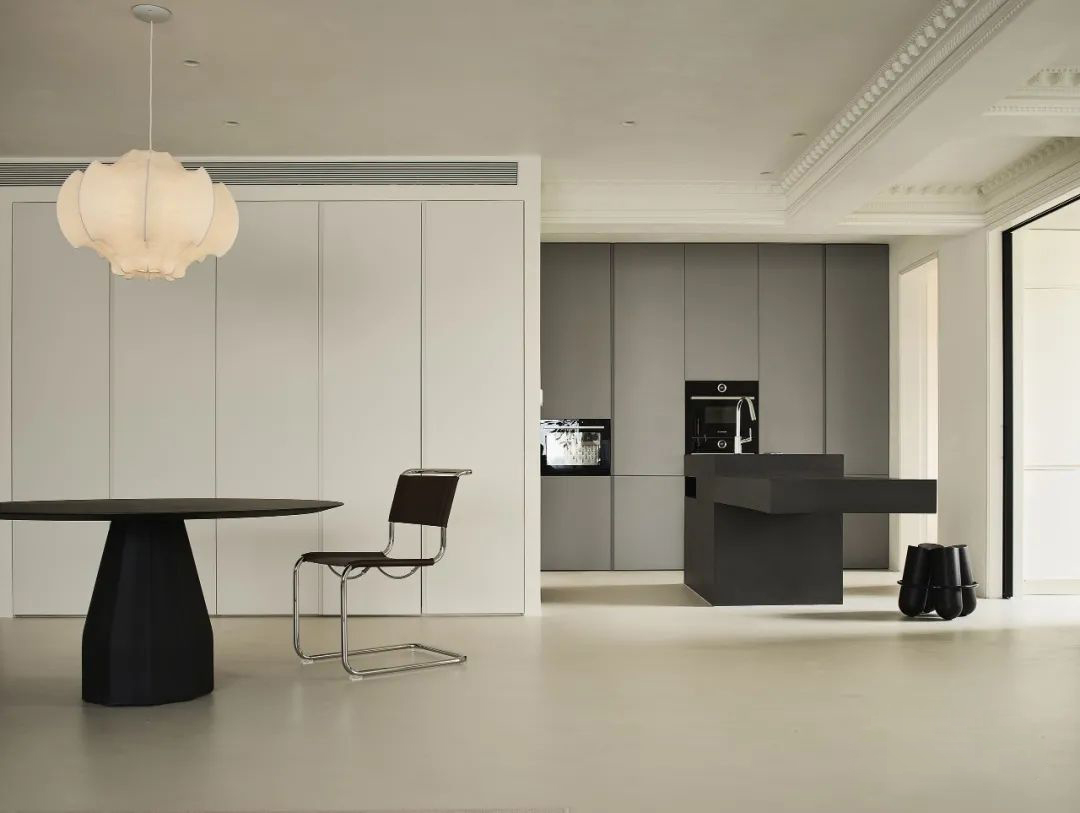 Endless space customization options
When covering surfaces with a material such as microcement, the decorative limits are in the creativity of customers or decorators. The different granulometries in which it is available, together with all the colors in which it can be chosen, make it possible to create a different world regardless of the place.
Resistance to various threats
Microcement is chemically and mechanically resistant and protects any surface against wear, traffic, running water, moisture, UV rays without cracks, cracks and cracks.
Dirt disappears easily
One of the greatest virtues of micrcocement is that it is quick and easy to clean and maintain. In fact, to clean it, you can opt for traditional methods such as water and soap pH neutral or our specialized cleaners to clean thoroughly and whatever option you choose, removing dirt is very easy. On the other hand, to keep it as the first day you only have to use our waxes every so often to make walls and floors look like the first day.
Its quality-price unattainable in other materials
Taking into account all the benefits of this material and its cost, we can deduce that its quality is much higher than its cost. But, if we think that to these technical characteristics other variables are added such as that the times of execution that it requires are much smaller, that the manpower that it requires is little, avoiding to contract machinery to retire previous supports. This reduces the cost of renovations with this material.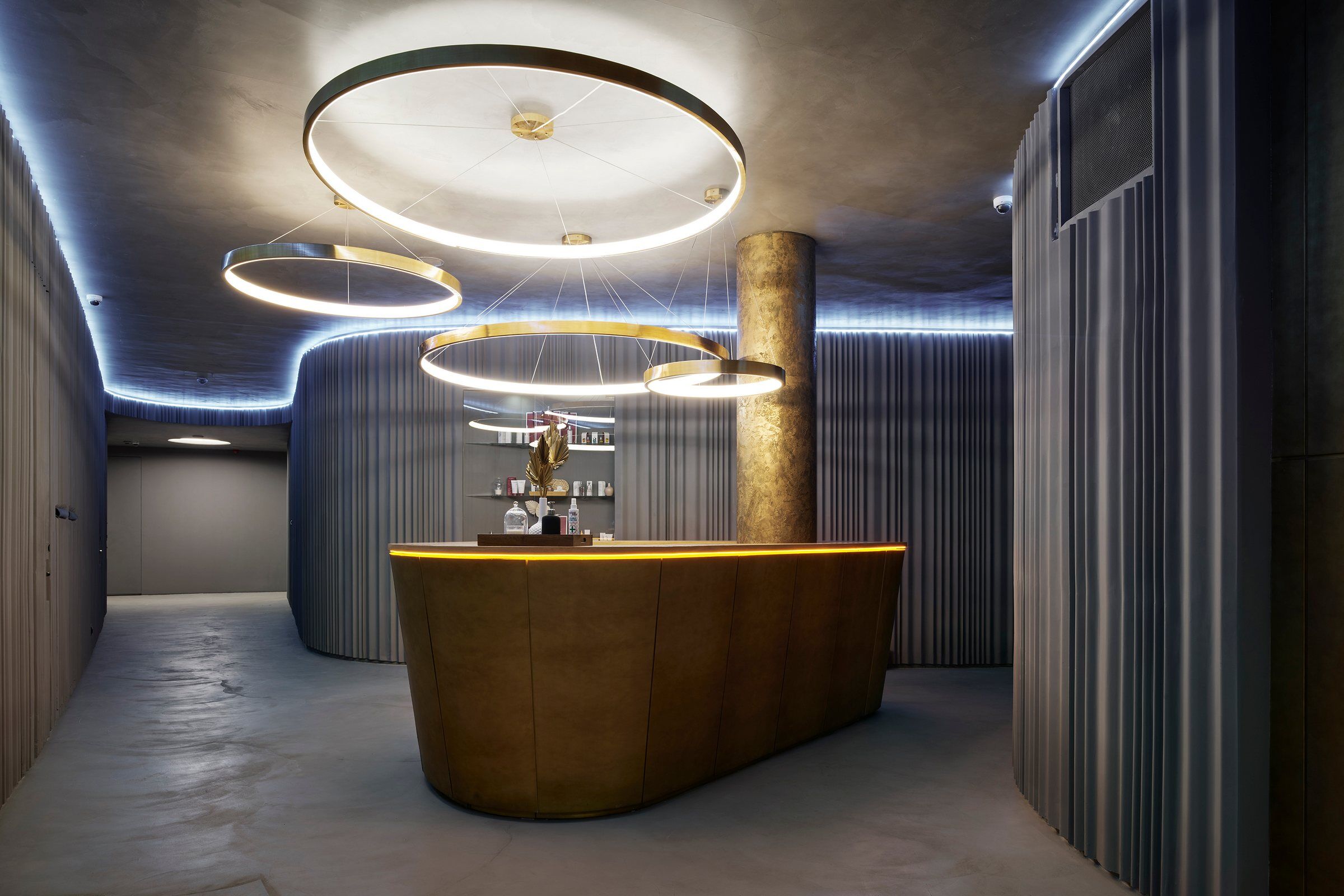 Our know-how is recognized worldwide
Thus, at Topciment® we apply all the know-how accumulated over nearly 20 years to create products of the highest quality in the decorative coatings sector. This trajectory and way of doing things has led us to be a benchmark in the market and to achieve ISO 9001:2015 certification.
Microcements in Saint Louis: the entire Topciment catalog is for you
Our microcement catalog is so extensive that professionals in Saint Louis will be able to achieve the finish they desire regardless of the surface. We have products with very specific characteristics to adapt to any space and get the most out of them, both constructively and decoratively.
Microbase, universal preparation microcement
Successful application depends directly on proper substrate preparation, and for that, there is nothing like Microbase microcement. This floor and wall coating strengthens any surface because it is extremely hard and durable.
Available as a monocomponent and as a bicomponent, the granulometries in which it can be chosen give rustic finishes that make it, even in microcement of finishes by some professionals.
Microfino, vertical natural finishes
The production of this microcement finish has one mission: to create a high-contrast finish with the potential to create water effects on walls and other vertical areas.
The three grain sizes offer a natural finish and a soft touch, and the material shows its firmness that provides such excellent chemical and mechanical resistance that this material is even used for floor coverings.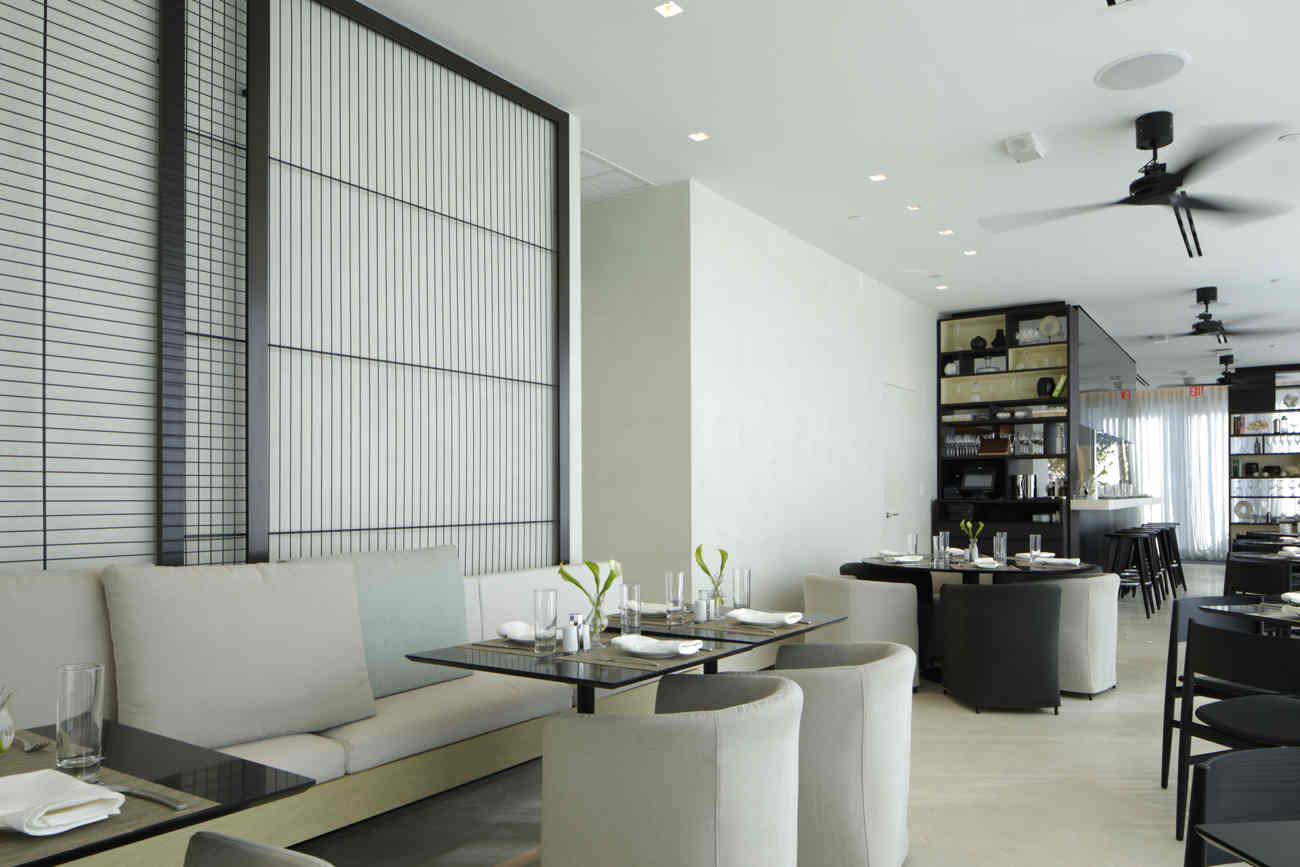 Microdeck, resistance on horizontal surfaces
Finishes with anti-slip characteristics, with resistance to abrasion and traffic, make it a perfect microcement to achieve the desired finish in both interiors and exteriors.
It is capable of creating surfaces that are naturally slip-free, without the need to apply other specialized products, as well as creating special effects such as those achieved with the "fresco on fresco" technique. You can choose as a one-component or two-component coating.
<> Atlanttic, pools full of sophistication>
This two-component microcement is designed for swimming pools and can coat any and all surfaces. Thus, pool, crown or curb can be filled with anti-slip and waterproof qualities in which, even if the coated surfaces are submerged, they resist for unlimited time.
Atlanttic is a material prepared to cover fountains, ponds or saunas, with safety and elegance, to achieve a finish where excellence is always present, even though they are submerged and in constant contact with water.
Microstone, terraces and facades forever
This two-component microcement is the most suitable for exteriors of all our range of coatings. This is due to its resistance to rain, thermal changes and UV rays. In addition to this resistance to weathering, it also creates anti-slip surfaces very easily when applied. Moreover, without losing its anti-slip properties, it is available in different granulometries to achieve different finishes.
Industtrial, the hardest epoxy microcement
Areas such as parking lots, warehouses or large areas require additional resistance. Our microcement, composed of aggregates and epoxy resin, provides this characteristic. A product that also provides a great impermeability to both floors and walls, always indoors. In addition to the technical capabilities it provides, it is a great decorative coating thanks to the granulometries and the 16 colors in which it is available.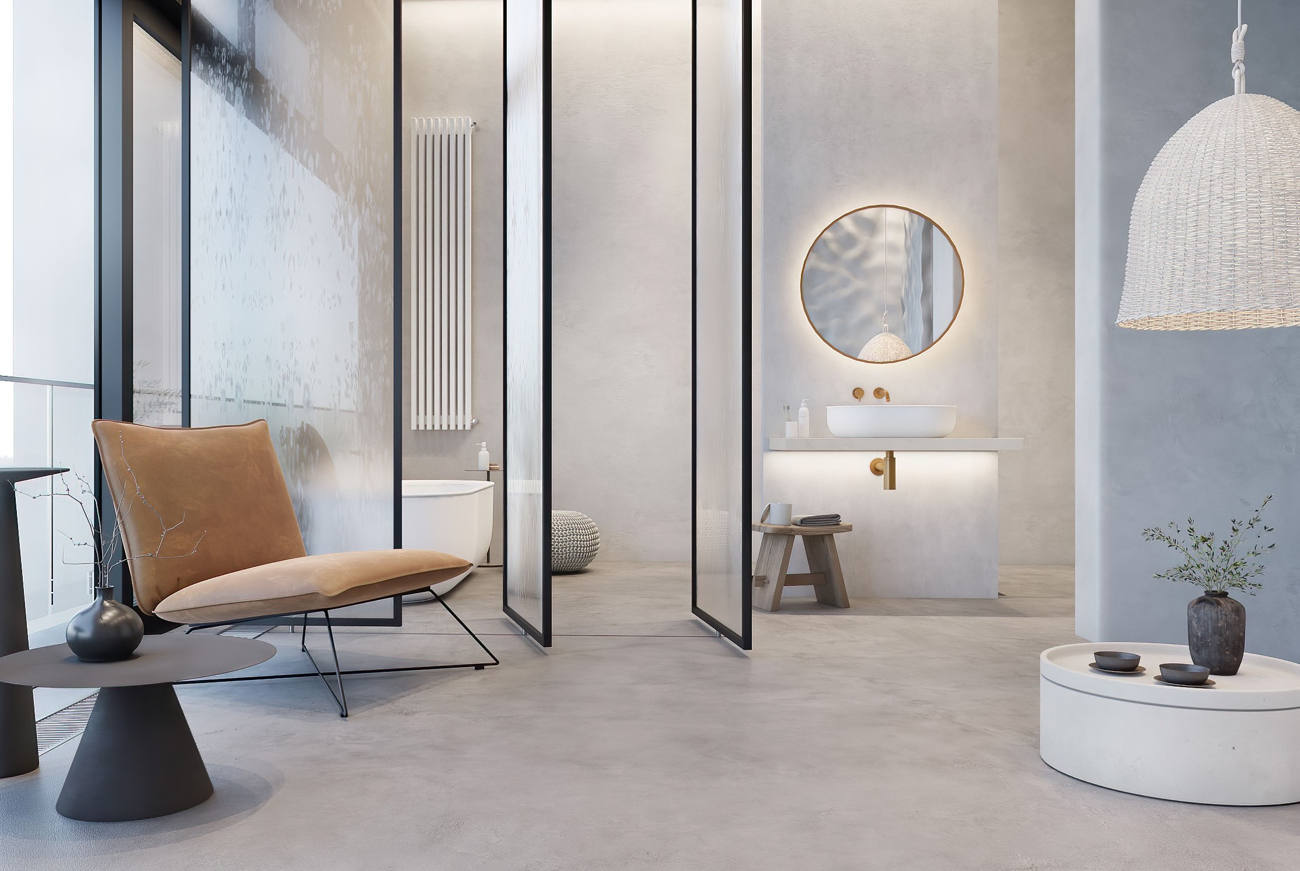 Efectto Quartz, ready to use in any area
This is a product that comes already mixed, making the work of the applicators much easier, reducing application time and the risk of making mistakes. In addition to its ease of use, it is also versatile enough to be applied to floors and walls, indoors and outdoors. It is only necessary to apply three layers of this product, being the only microcement on the market that does not need 4 layers to achieve great results.
Natture, lime-based microcement, very workable
This lime-based coating stands out for its excellent workability and great hardness. Thanks to its composition, it guarantees practically no shrinkage or expansion and, therefore, no cracking, provided it is applied optimally. Its aesthetic properties allow the realization of various finishes, such as tadelakt, fair-faced concrete or plaster, always with an impressive natural appearance.
Our range of multi-finish decorative coatings
At Topciment® we also have a line of decorative coatings with which to achieve a variety of aesthetic finishes so that no two surfaces in the world are the same. With these high quality decorative coatings it is possible to obtain exclusive visual effects that no other product can achieve.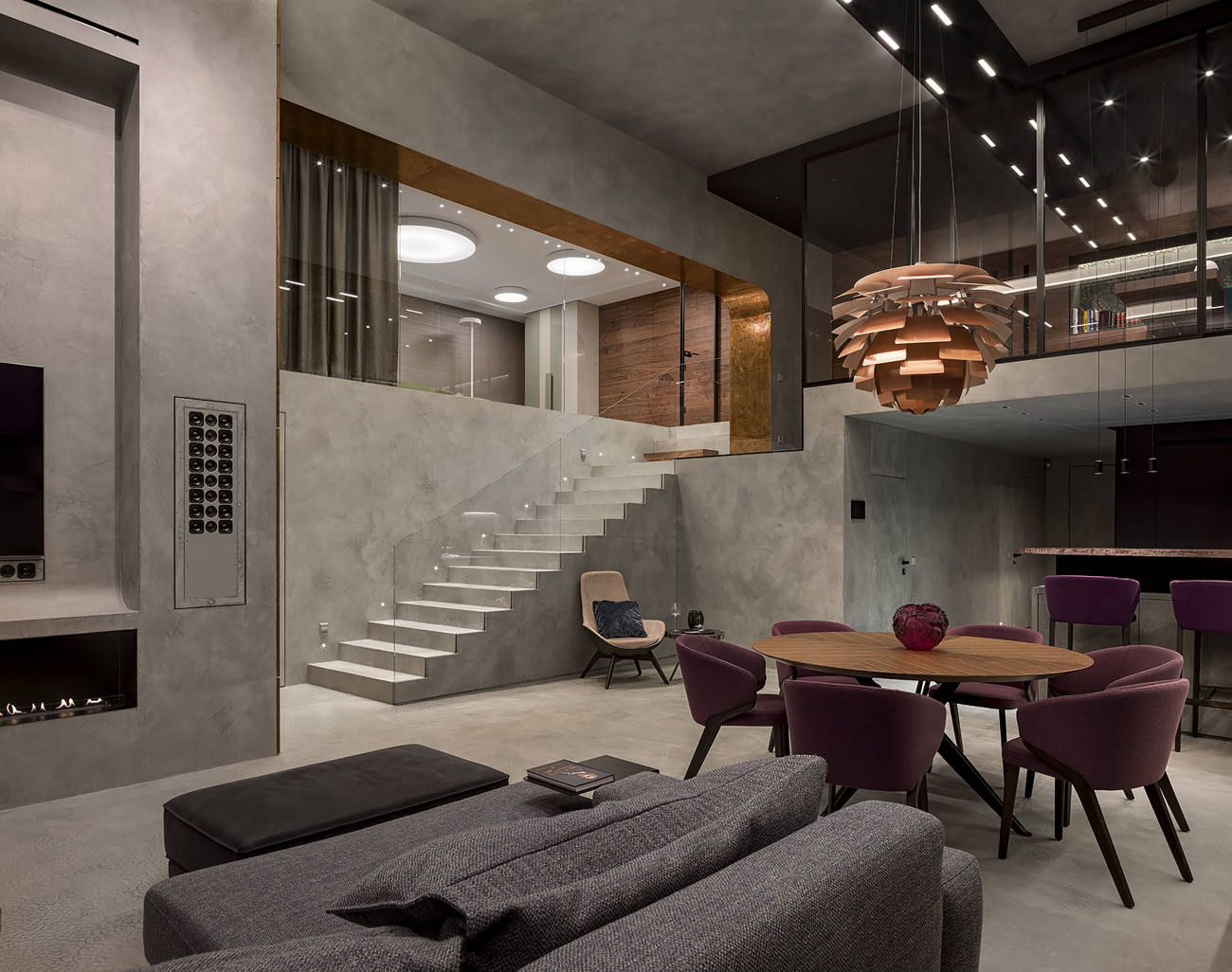 Paints for metallic finishes
When we talk about metallic finishes, we are talking about a type of decorative finish that is increasingly demanded by decoration professionals. Thus, as we at Topciment are guided by the latest trends, we decided to create a range of high quality products with which we could achieve unique shines and contrasts that lead to visual delight.
Thus, we created Pure Mettal, a two-component product containing metallic powder particles and organic hybrid resin, and Classic Mettal, on the other hand, which is similar to the former, but is designed to be ready-to-use, so that you can use it as soon as you open the bucket.
Paints for rust effects
The vintage style is one of the most sought after today. Both professionals and individuals bet on it in reforms or new constructions to create spaces in which the modern is mixed with the old, creating impressive combinations of furniture and other objects by combining these with the walls with rust effects. To achieve this type of effects there is nothing better than our rust accelerator, Mettal Activator, which when in contact with our metallic paints allows us to achieve finishes that when we see them, make us travel to other past times.
Paints for tiles
Painting bathroom or kitchen tiles is a quick, economical and clean way to completely change the look of these spaces. With Emottion, rooms can be easily renovated in record time thanks to its excellent adhesion to vertical and horizontal surfaces, allowing a complete and efficient application on floors or walls. As it does not require priming, its application process is very easy, but you also have other advantages afterwards as it is highly resistant to running water and UV rays, guaranteeing its original appearance for a long time in the areas it coats.
Decorative enamels
Elitte is what is called in any artistic or decorative field, the final touch. It is within our range of decorative enamels that are ultimately applied to achieve that the finishes achieved by the applicator enhance their aesthetic qualities and, in addition, these, are maintained for unlimited time.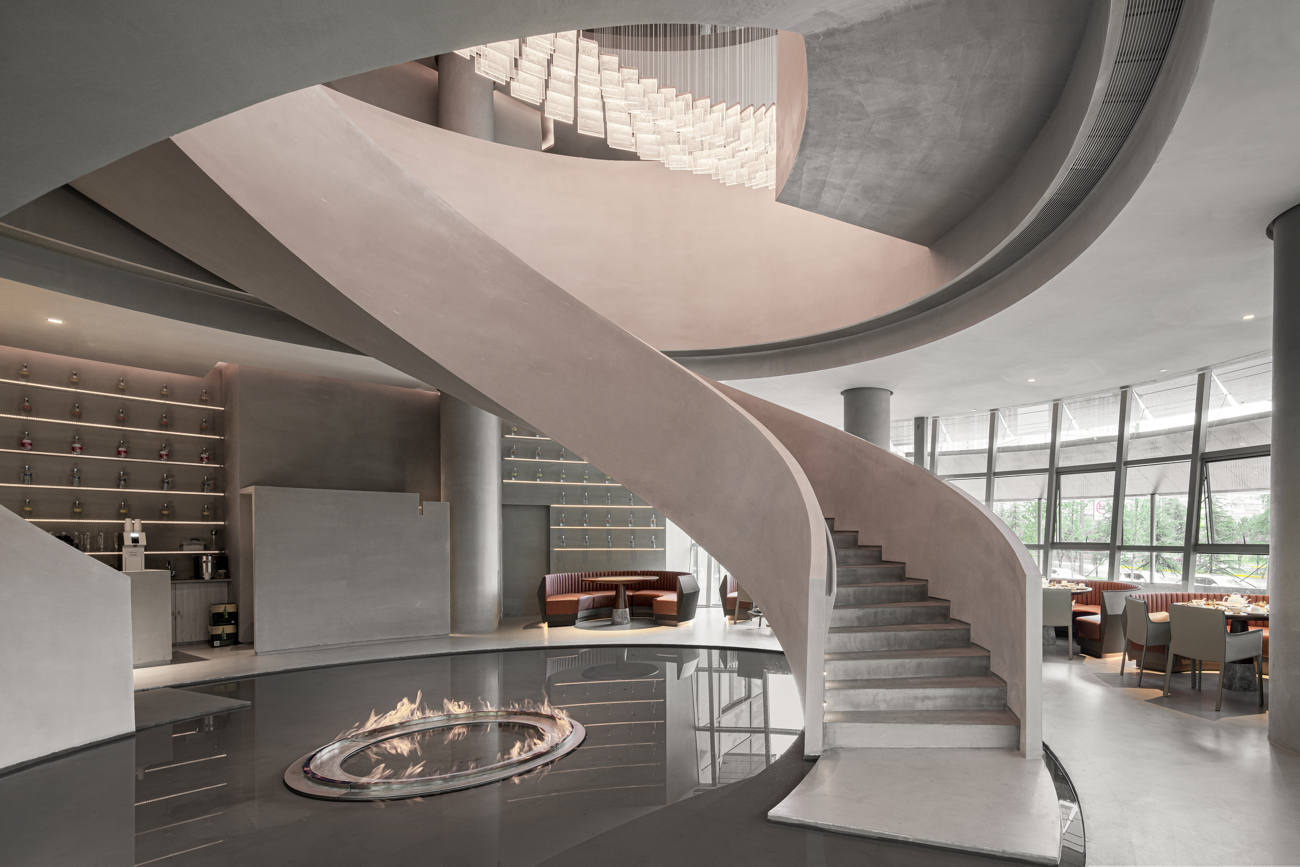 Printed concrete
At Topciment® we are experts in all types of decorative coatings, and we create other aesthetically and functionally efficient products that go beyond microcement. Thus, within our product catalog you can also find a material that has great aesthetic and decorative properties. We are talking about printed concrete.
This highly resistant material is widely used outdoors, specifically on terraces, thanks to its hardness and ability to withstand the environmental conditions that occur outdoors and its ability to mimic textures of materials such as wood, brick, natural stone and many others, thanks to the range of molds that we have.
Microcement floors in Saint Louis: style and infinite continuity
Microcement has become one of the most widely used building materials today, with the highest decorative value. Thus, it has become an ideal covering for use in flooring.
Being walkable surfaces, these surfaces must have an excellent range of resistance to avoid unevenness or damage such as cracks or fissures caused by heavy pedestrian traffic or the weight of heavy or light vehicles. Microcement can provide these necessary properties to resist any threat. Therefore, thanks to this resistance, floors covered with this material can remain in perfect condition for a long time.
This also makes it an obviously decorative material, capable of preserving its finishes and colors for a long time. In addition, this is maintained in an extremely simple way so that every day looks like the first in which it was applied.
Another aspect to highlight is its cleanliness, very important for large areas such as floors. In addition to the facilities it provides when choosing cleaning products, it has no joints, a factor that not only provides continuity and makes spaces larger, but also prevents dirt from becoming encrusted.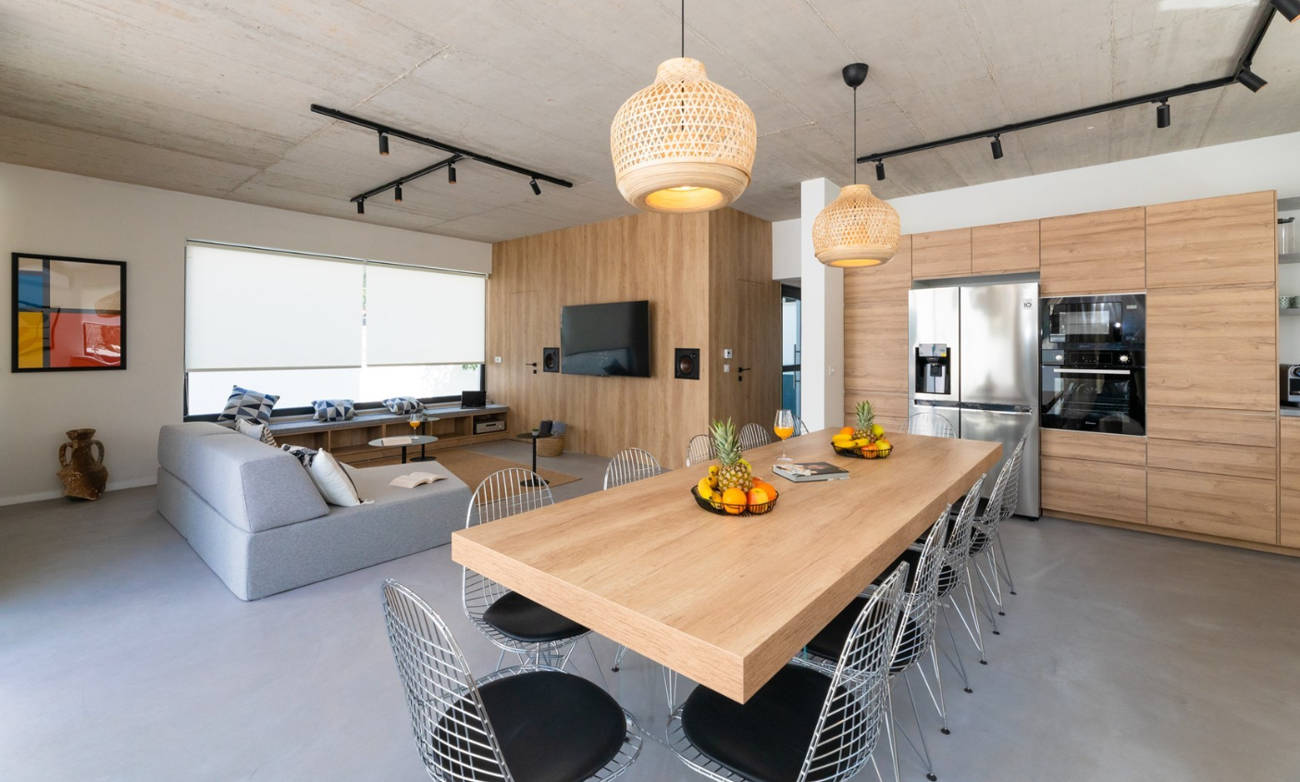 Other custom surfaces with microcement in Saint Louis
At Topciment® we are experts in manufacturing products with which to create customized surfaces. Thus, we create solutions endowed with properties, both technical and decorative, which when used by our team of professional applicators become the necessary materials for any room or space in both residential or domestic and professional areas.
Thus, stairs from kitchens, bathrooms, bedrooms or attics to walls, floors, art galleries, museums, hotels, stores, offices, factories, garages, etc.. They can change their appearance with our microcement systems both indoors and outdoors. Thanks to our products you can create areas where beauty and resistance combine to create durable surfaces with an exclusive style, to the taste of each client.
Sublime walls
This type of surface becomes the perfect showcase both to demonstrate the properties of a product such as microcement as well as to showcase your skills as a decorator. These areas are elevated allowing for clear visual contact where custom finishes are visible at a glance.
Decorative staircases
When clad with microcement, this architectural element can have a great decorative weight in a home or other type of space. Thus, microcement can make these architectural structures a component to be taken into account in the overall style as it can contribute to create more modern, even futuristic environments.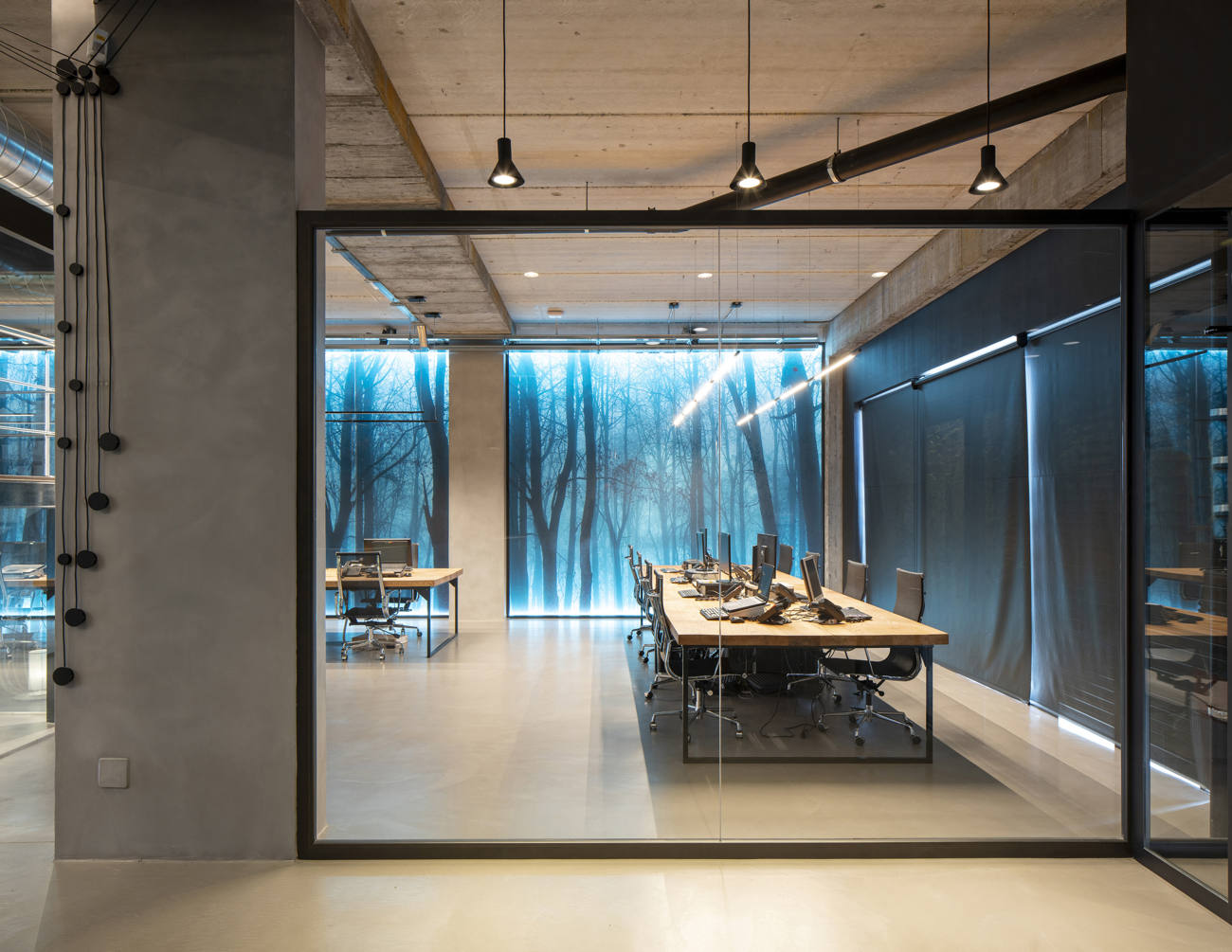 Microcement colors for a much more beautiful Saint Louis
One of the reasons why microcement is such a versatile decorative material is the wide variety of colors in which it is available. In fact, our color chart is ºup of more than 40 different shades with which our coverings are able to adapt to any style.
As they are high quality natural pigments, they maintain their initial intensity over time and resist sun and water exposure, showing their brightness both indoors and outdoors.
To all this we must add that to the cards of each microcement, new shades can be created to make the surfaces of Saint Louis totally unique.
We guarantee the microcement in Saint Louis. We prepare your budget.
The price of microcement is one thing and quite another is the cost that can have an application with this material. Thus, while in Topciment® we will always guarantee a very competitive price for our products, different factors must be analyzed to determine the total cost of the renovation.
Among these, we must take into account how much measures the surface to be coated, taking into account that the more extensive it is, the more economical it is. On the other hand, in this aspect it is necessary to see if the area is damaged and needs a repair; this will increase the final cost.
The number of applicators that will be needed to perform a renovation is a very important variable, as well as their experience and the quality of their application.
In any case, if you need to transform any space, ask for a quote and Topciment® will prepare a fully customized one according to your specific needs. Ask for yours and our specialists will prepare it for you in the shortest possible time.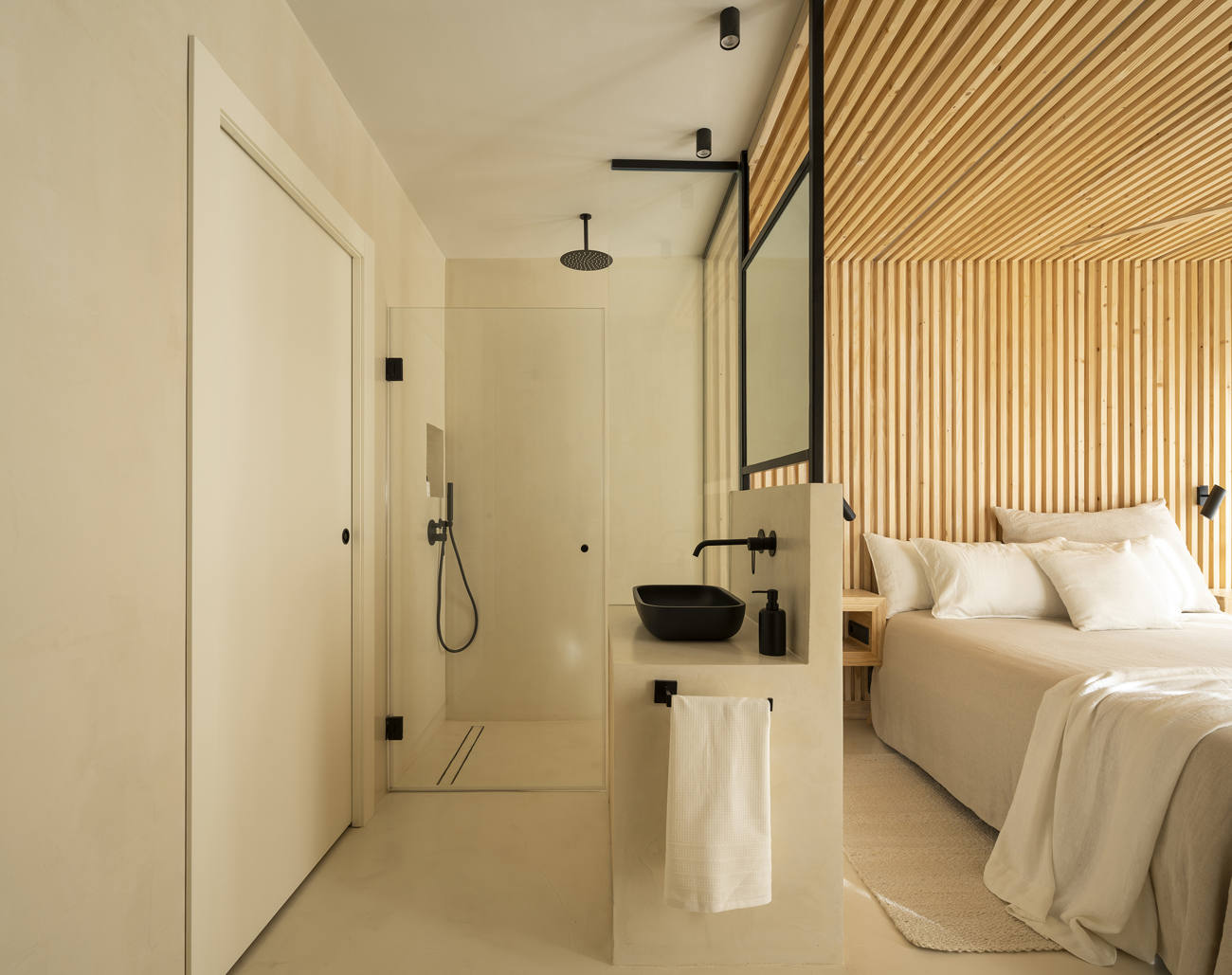 Need advice? Let's talk
Do you need more information about our microcements in Saint Louis or surroundings? Contact us and start your project as soon as possible.