Microcement in San Antonio - Decorative concrete for design surfaces
In Topciment® we began our journey in the manufacture of microcement back in 2005 in our facilities in Valencia (Spain). A time more than enough and valuable for us in which we have shown that what we do, we do it always achieving excellence. And the fact is that, for us, the most important thing is to achieve an honors degree. In all senses: first, in the manufacture of our materials, then in their distribution and last but not least, in offering a guaranteed, personalized and quality technical service. To achieve brilliant results in all areas, you need three main ingredients that we have from the very beginning: the most innovative manufacturing techniques on the market, the most avant-garde materials, a powerful distribution network that places all its trust in what you offer and a team that far exceeds any expectations.
Our manufacturing is completely Made in Spain. We are proud to be able to show off this title, because our roots are as important to us as our daily functions. We produce our own and exclusive materials in Valencia, based on the most absolute avant-garde techniques. How have we managed to be at the top? By constantly informing, updating and researching. In this way, we continuously adapt the needs of the market to the products we offer and we manage to give a real, pure, tangible response to all renovation projects. A unique formulation that we then distribute worldwide. And it is incredible that from a local Spanish factory, the distribution network that we have created is becoming more and more powerful every day. Today, many countries such as China, Japan, Australia, Germany, United Kingdom, France, and a long etcetera, already trust us to commercialize the best decorative solutions in the market. And what we have left. It is clear to us that our microcement in San Antonio has a lot to offer, and it is only a matter of time before you discover it and experience it for yourself. For all this, a brilliant team that, like our products, is fully updated and aware of any new developments that may appear. They exist to help professionals and individuals, guide them, advise them and provide them with any data or information they may need. A spectacular human quality in which the most qualified, expert and avant-garde knowledge is found. In Topciment® we have the definitive combo to succeed. And that is why, after more than twenty years, we continue to dedicate ourselves to offering the best. The best? That the path ahead of us is even longer than the one we've been on.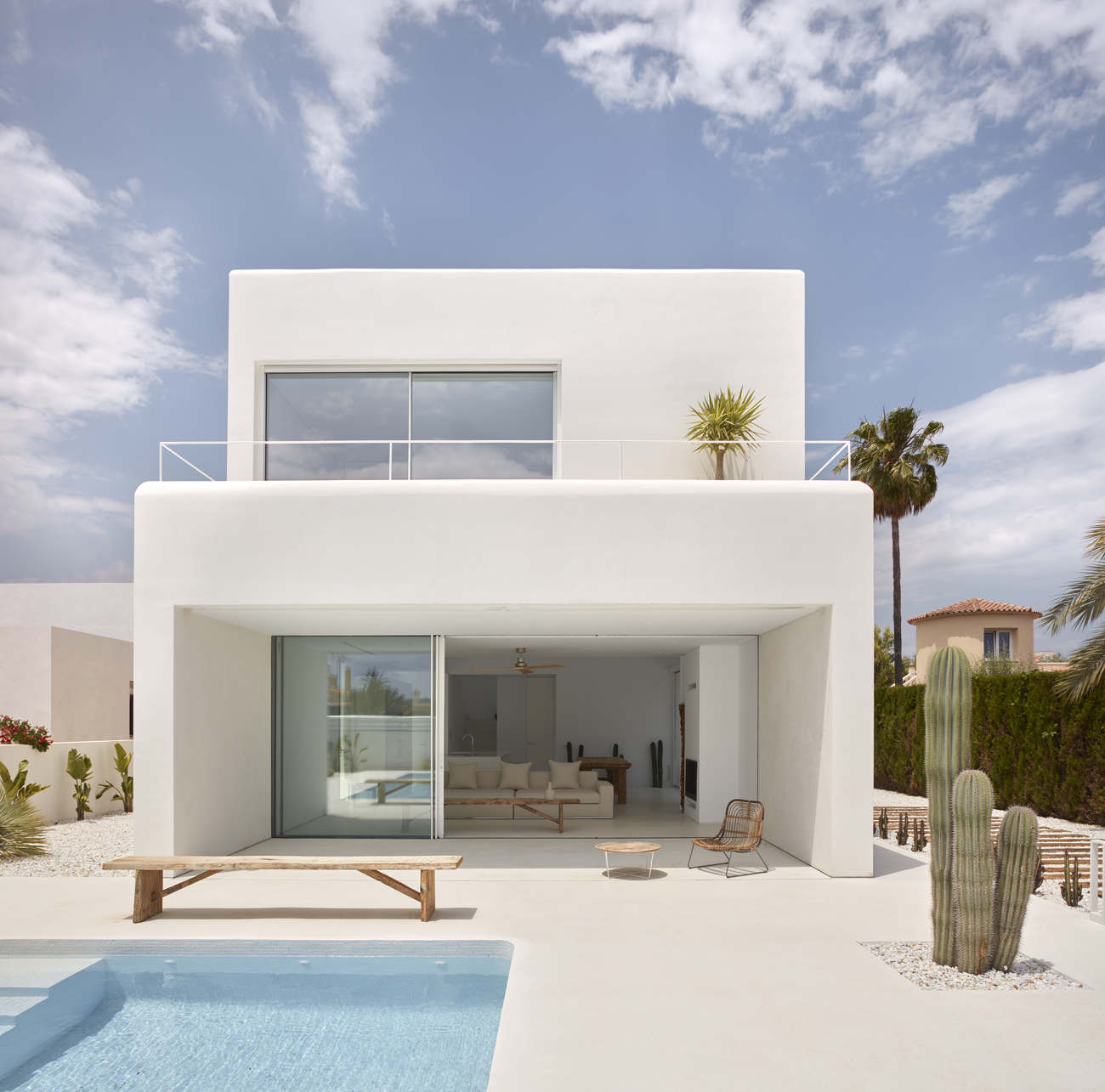 Topciment®: Spanish microcement brand with worldwide presence
Exclusive and absolutely own production since 2005. And growing every day. We are completely happy and proud of where we come from and how far we have come. We are dedicated to what we are passionate about and we will continue to do so, because when you enjoy something, your exterior perceives it and is infected by these good vibrations.
We manufacture concrete, the best on the market. And we distribute it worldwide. And if we have what we have, it is because we have worked hard on it, with perseverance, passion and dedication. Thanks to these values, we have achieved a series of benefits and differentials that not all microcement in San Antonio companies can offer you. Services based on excellence, and moreover, recognized for it.
We are certificate with ISO 9001:2015
In addition to saying it, we can prove that our products, besides being completely at the forefront, are of the highest quality. And although we work on it every day and we are sure that it is so, the ISO 9001:2015 certificate guarantees the quality of all our materials, having been subjected to rigorous controls that corroborate it. A premium formulation for absolutely exquisite results.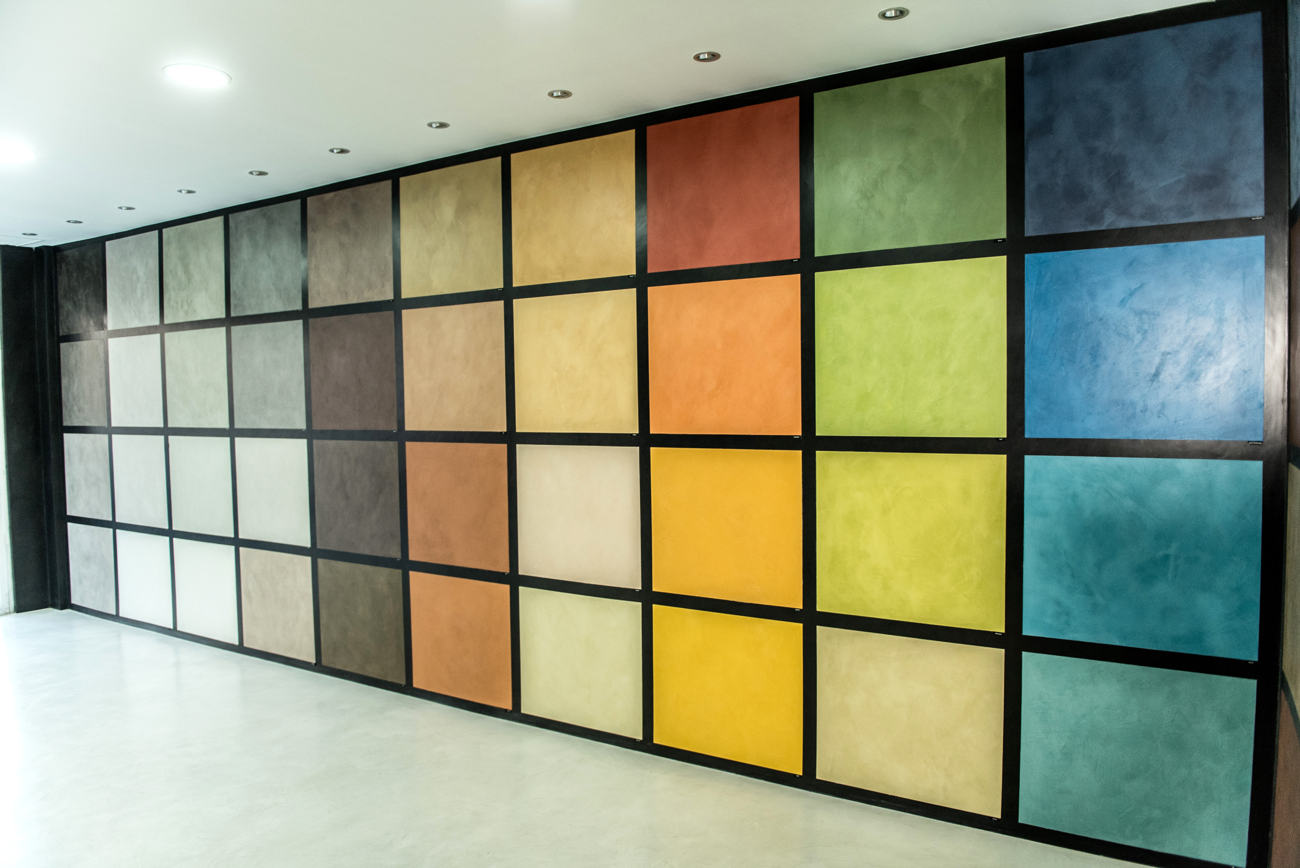 We have the INNOVATIVE SME Seal of Approval
We are committed to improvement, constant updating and adaptation in everything we do. Hence the importance we give to investment in R&D&I. We invest in innovation constantly, without it, we could not guarantee the best decorative solutions in the market. As a result, we have been awarded the seal of INNOVATIVE SME that recognizes our deep commitment and total involvement with this work.
We care of you: guaranteed technical service
We take care of you, because without you, nothing could be what it is now. If we have come this far, it is because more and more users trust us and our know-how. And you deserve nothing less than a guaranteed and free technical service, as it could not be otherwise. Because our maximum commitment lies in offering the most exclusive materials on the market, but also a treatment according to them. In this way, our technical experts in the field will always be happy to advise you, guide you and help you in everything you need.
We do training for professionals
We train applicators for their inclusion and constant evolution in the world of microcement. Continuous training courses with different levels, adapted to you.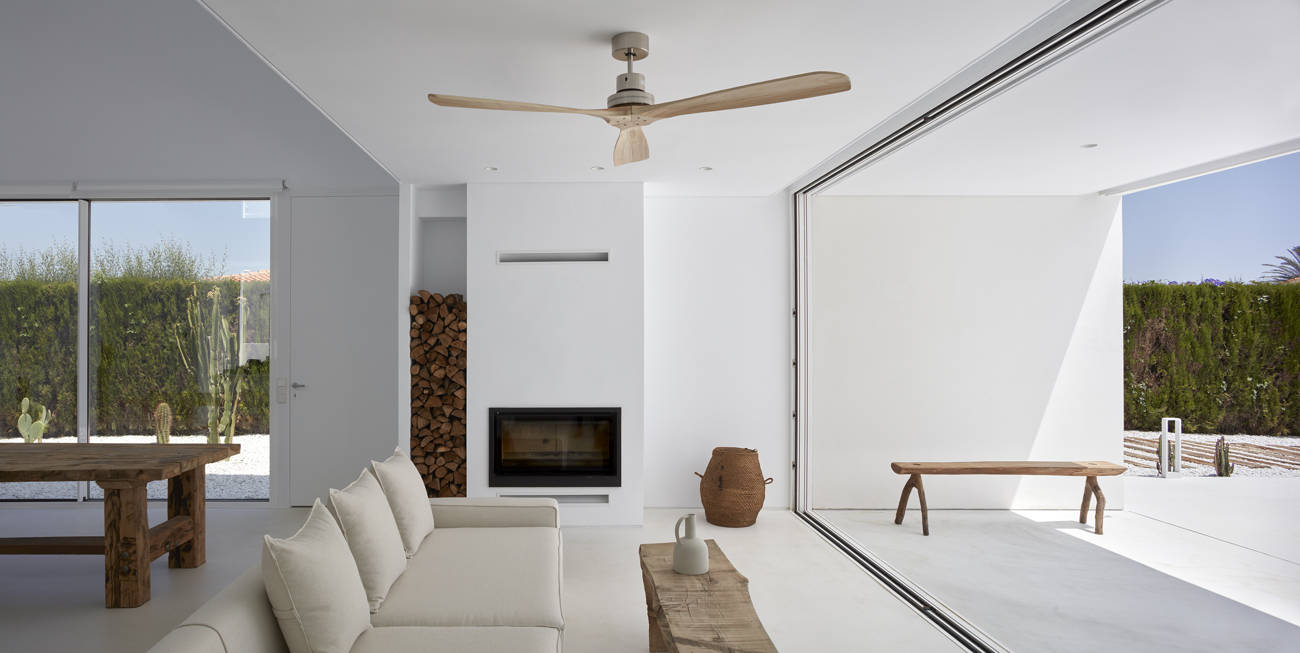 Our microcement in San Antonio: a coating system popular by its assets
A revolution in trend. With these words we could define what, today, is our microcement in San Antonio.
Revolution, because it has meant a real before and after in the way of conceiving decorative scenarios. Exceptional properties that are maintained over time and whose application is also, to say the least, simple. Everything that professionals and individuals are looking for to carry out functional renovations, while exploiting the aesthetic value of the spaces to the maximum. Trend, because it is so good, that more and more people are choosing it. It is undoubtedly a material that is acquiring a much higher rate of popularity than others, and it is not for less, because it has much more to offer than its main competitors.
Super strenght
Its cement base makes it the toughest of materials. An unparalleled resistance prepared to remain intact in the face of any factor. Guaranteed robustness to repel scratches, abrasion, shocks and any other type of aggressive component. Always like new, for the most exquisite appearance.
Mechanical elasticity
Translated into an application like no other. Fantasy in the knowledge that demolition or lifting no longer takes place. Its installation is done manually and artisanally on the existing support, guaranteeing total adherence to all types of supports and with only a thin layer of 1 mm to 3 mm. The satisfaction of knowing that the spaces are renovated in an easy, clean and fast way, being able to be used during its drying and without a hint of heavy machinery or cumbersome tools.
Waterproof & anti-slip on any surface
Two outstanding components to guarantee an outstanding maintenance. Waterproof to prevent water seepage and fight against dampness, and anti-slip for the most stable and safe surfaces. The best of industrial properties is now a luxury you can afford with a lot of freedom.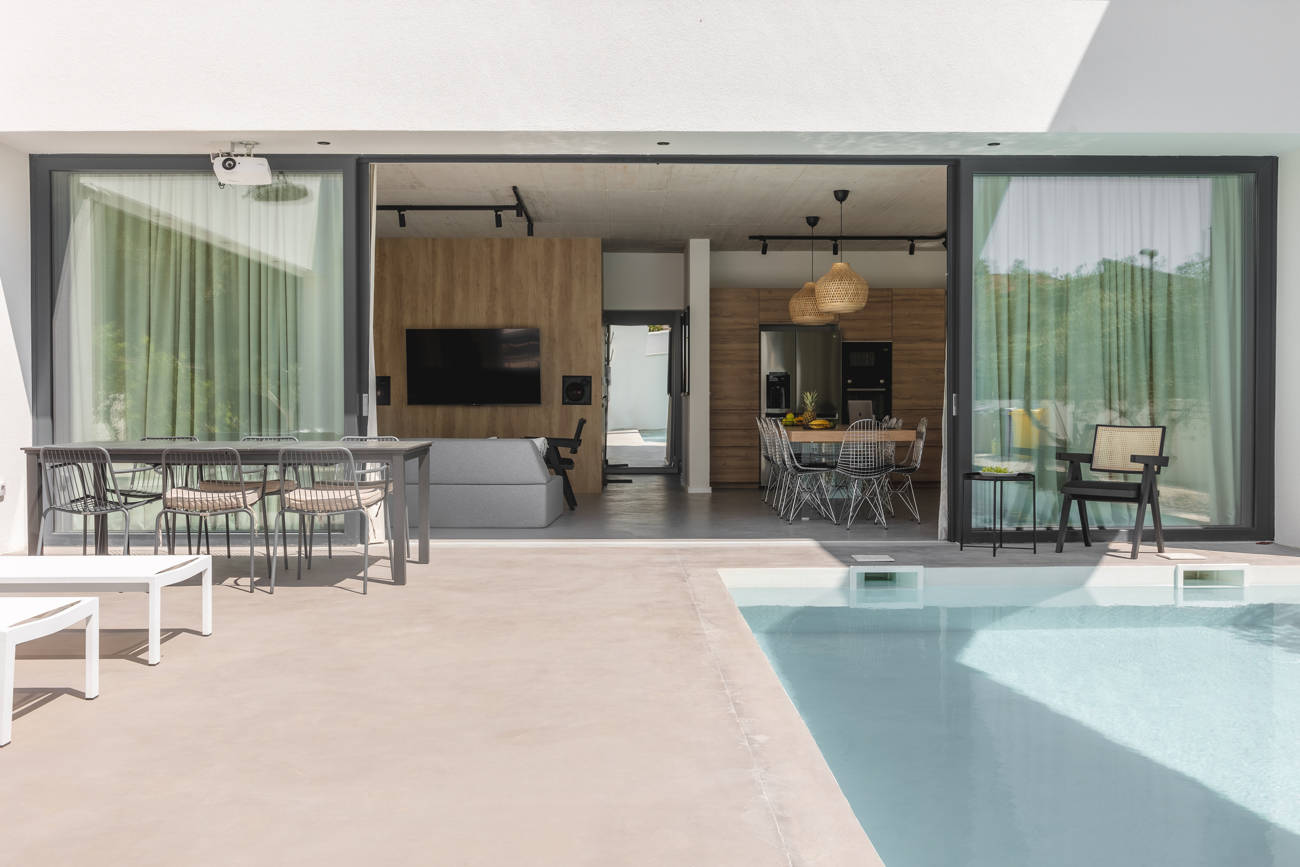 Continuous coating for walls and flooring
One of the main peculiarities of our microcement is how easy it is to create completely continuous surfaces. Joints or interruption lines? Not anymore. The maximum potential for spaces in which you automatically perceive greater luminosity and spaciousness. Order, harmony and comfort. An all-in-one solution that significantly improves the visual and functional characteristics of any type of room, in addition to the ease of cleaning those rooms where there are no more gaps where bacteria can accumulate.
Does not crack, surely
We guarantee and assure it. Despite the frequent transit of people or vehicles, the inclement weather, the blows, the stains. Its industrial character and the hardness of which we spoke about prevents the appearance of cracks or fissures, in spite of its continuous tendency to wear and especially in those surfaces more punished. Visual continuity that is maintained against all odds.
Microcement in San Antonio projects for areas as charming as its Riverwalk
Something that especially characterizes the city of San Antonio is its beautiful Riverwalk, that walk along the banks of its mighty river, where you can be part of its great atmosphere, its incredible live events, its vibrant nightlife or its fun attractions. A spectacular area not only for its beauty, but also for the amount of positive connotations it conveys to you as you contemplate it. Imagine what it would be like if your rooms also acquired this nature: sensations full of good vibrations that hypnotize you as they pass by. This is how our microcement in San Antonio responds in the coating of your spaces. And also, maximizing the functionality of the same. A real luxury, really, for every renovation project.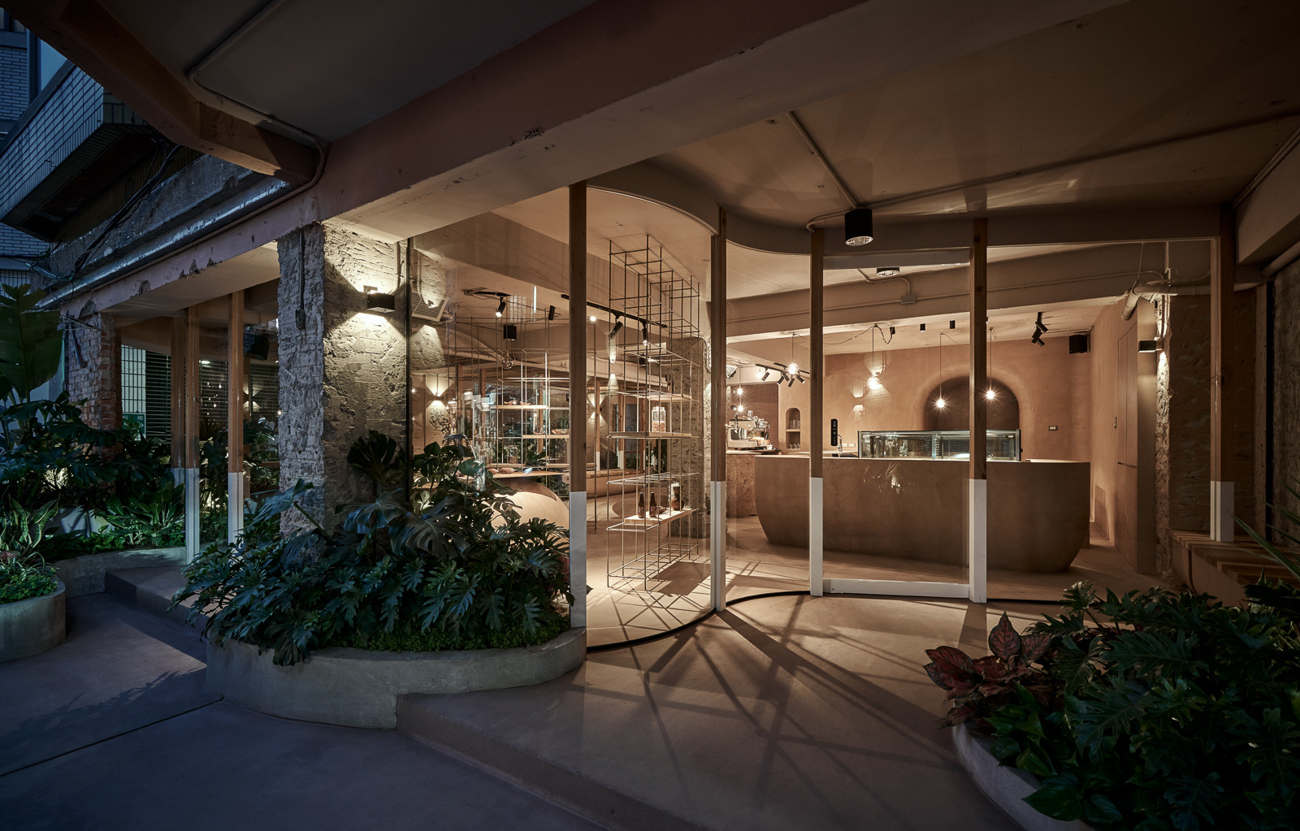 Bathrooms & sinks
The shower trays, non-slip for the most pleasant, quiet and enjoyable bathrooms. The basins and sinks, waterproof to ensure their best condition over time. Walls and floors that automatically transform our preconceived idea of any bathroom we are used to. Modern, renovated, protected and safe rooms. This is how they deserve to be perceived. Free of humidity and bacteria, for the greatest hygiene ever experienced. A whole host of advantages that are undoubtedly made for you.
Kitchen countertops
No trace of abrasion or scratches. Nor of humidity stains or damage due to water filtration. Countertops on which you can imitate the recipes of the best chefs in the world, always preserving their expert, professional and luxurious look.
Furniture pieces
Also in furniture, to create authentic works of art. Continuous surfaces, more comfortable, useful and functional for you. Much cleaner, uniform and on which to deposit and decorate with any type of object. Because if something has our microcement is that it marries absolutely any decorative style. It is so versatile and manages to create an atmosphere so pure that vintage, industrial, retro or minimalist design, combine perfectly with its essence.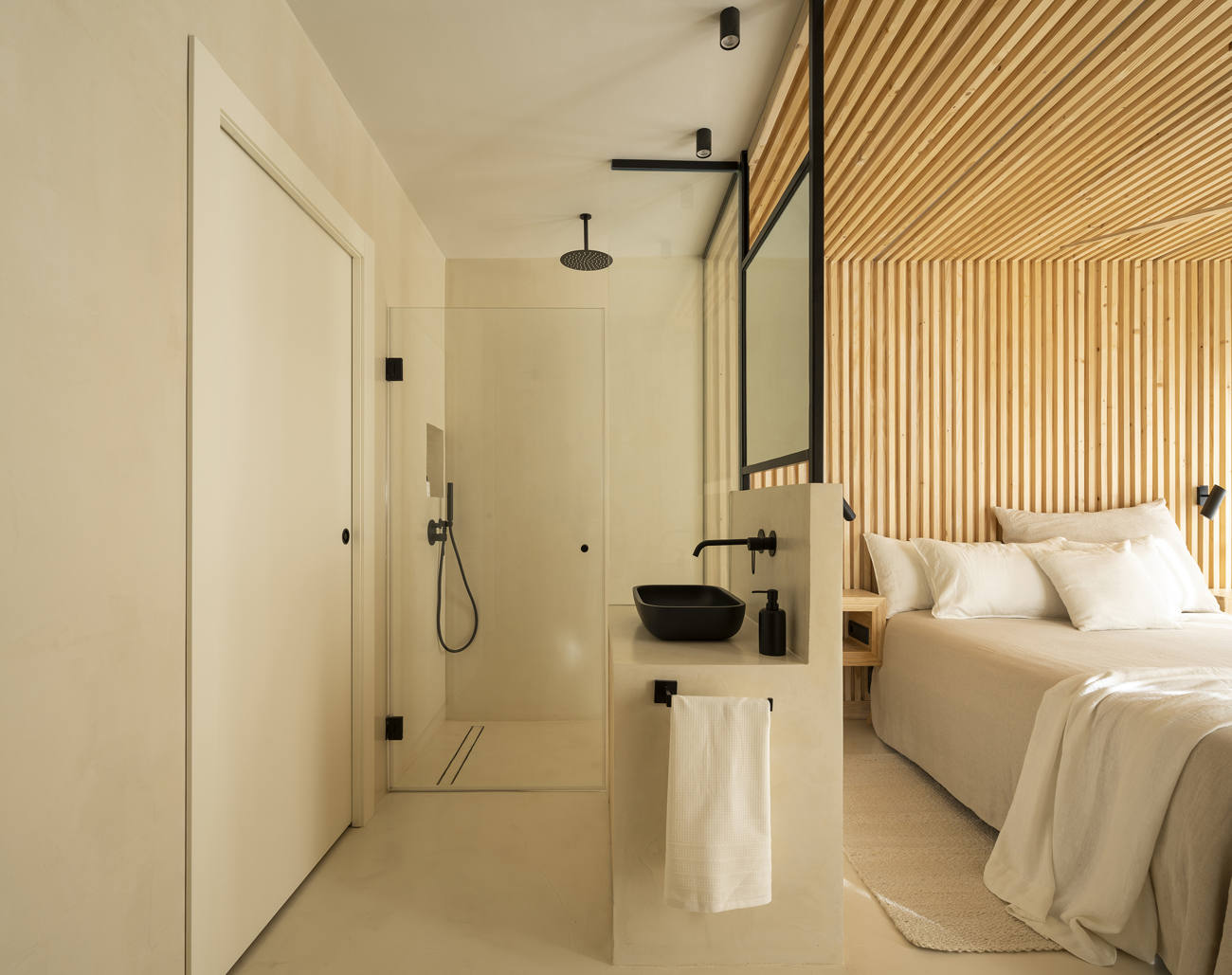 Walls
Protection and hardness to ensure that its appearance will be maintained over time. And what a look... an irresistible silky, clean and smooth texture for vertical surfaces, creating spatial continuity that translates into greater spaciousness, order and brightness of any room.
Flooring
You can walk safely no matter what surface you walk on, because it is coated with microcement. And this ensures that non-slip property, which allows you to enjoy your floors safely, quietly and with a considerable reduction of falls, bumps or slips. Much cleaner: without stains and with a single pass cleaning, so you can spend your time doing what you really like to do. Stylish floors that blend in with the most luxurious walls, creating complete canvases in your residential or commercial rooms.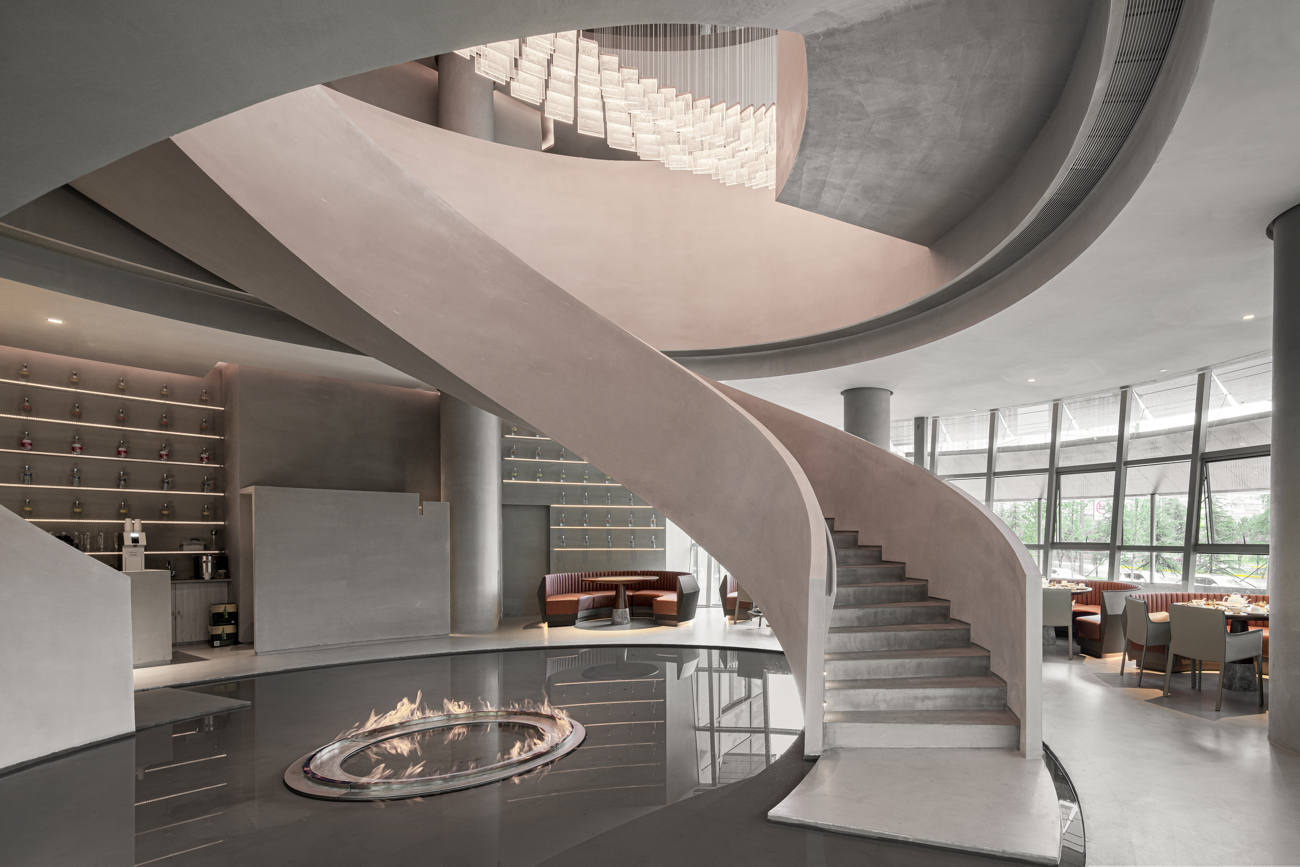 Outdoors
And outdoors, terraces and porches as a backdrop for your favorite movie. An endless number of combinations also outdoors in which to exploit to the maximum and stylize those surfaces more exposed to any aggressive factor. No discoloration due to UV rays filtration, no alterations due to rain, snow, hail or wind. Strong and resistant as never before and also with an indescribable design that will make everyone who looks at them not want to take their eyes off them.
Products for professionals: discover your ideal microcement in San Antonio
Our product catalog responds to each and every renovation project. They are designed to adapt perfectly to the nature of each of them, with small nuances between them that guarantee extreme refinement in the results, and a mechanical functionality that is maintained over time in a guaranteed way despite being more troubled areas than others.
Each formulation is unique and special, and although most are versatile for application on different surfaces, what makes our microcement in San Antonio distinctive are precisely those details to ensure excellence in a particular area. Professionals choose our products for their quality and variety, as well as for the peace of mind of knowing that whatever the type of reform, the honor is guaranteed. Take a look, because whatever you're looking for, Topciment® has it made for you.
Microbase, guarantees correct adhesion to the substrate
This is a multipurpose product. It is applied for two purposes. The first and most common is to serve as a preparation base for floors and walls. In this way, it guarantees a fastening, stability and subjection of the product to the existing material. On the other hand, as a finish for floors and walls where the intention is to achieve a rustic style and enhance the naturalness of the surfaces. In either case, its incredible hardness and mechanical resistance are perfectly preserved.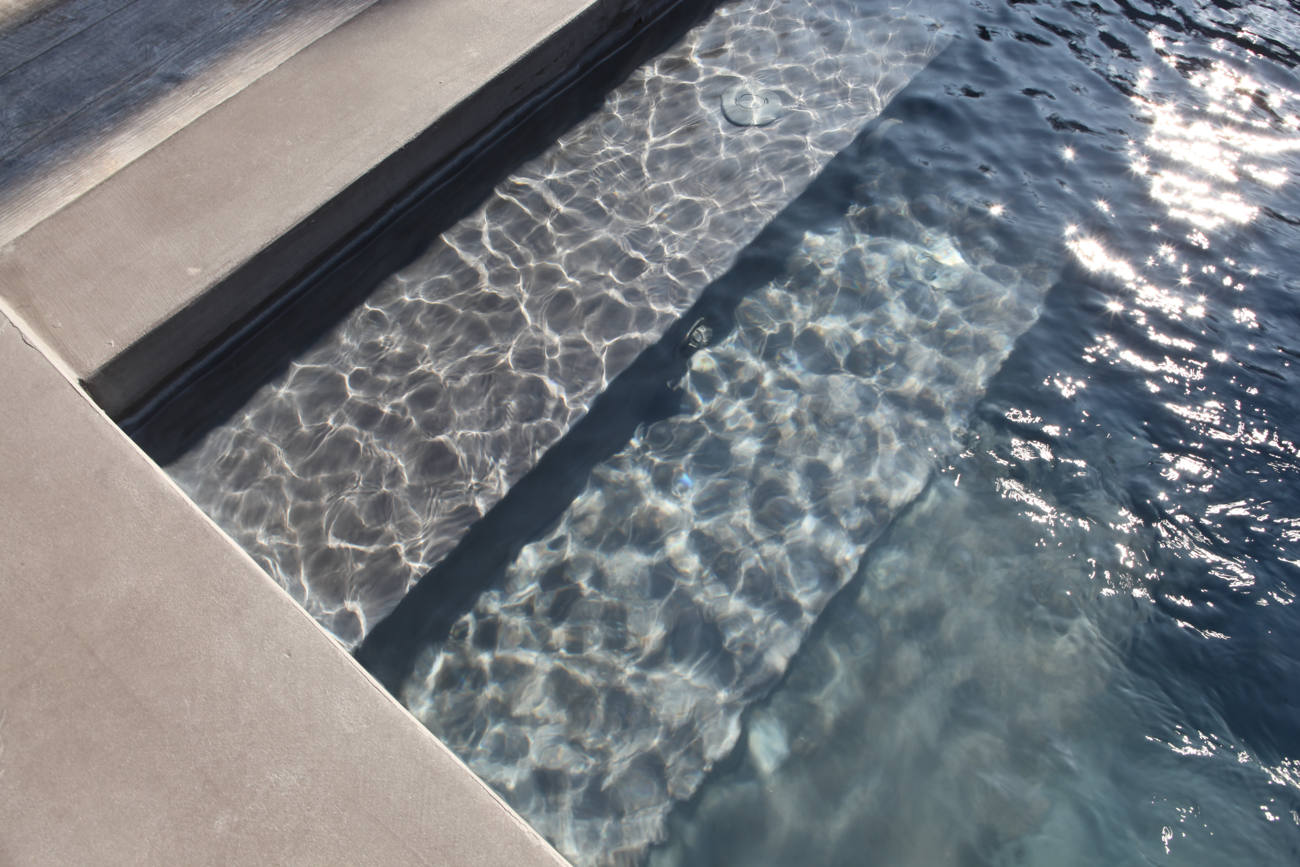 Microfino, the option for wall cladding
The effect achieved by Microfino is to turn vertical surfaces into real canvases. Soft, smooth, fine, whose silky texture gives you a very special visual harmony. Wall cladding eliminates joints, creates continuous surfaces and maximizes the pleasant connotations that spending time in a place can transmit. Always with the industrial guarantee that characterizes microcement.
Microdeck, finishing product for floors
Firm, hard, non-slip floors. Succeed with Microdeck and give your floors a new opportunity to become the main protagonists of your residential or commercial rooms. Make them safer and more beautiful and spend just the right amount of time cleaning them: no more dirt and debris to accumulate. Continuous surfaces make your life easier.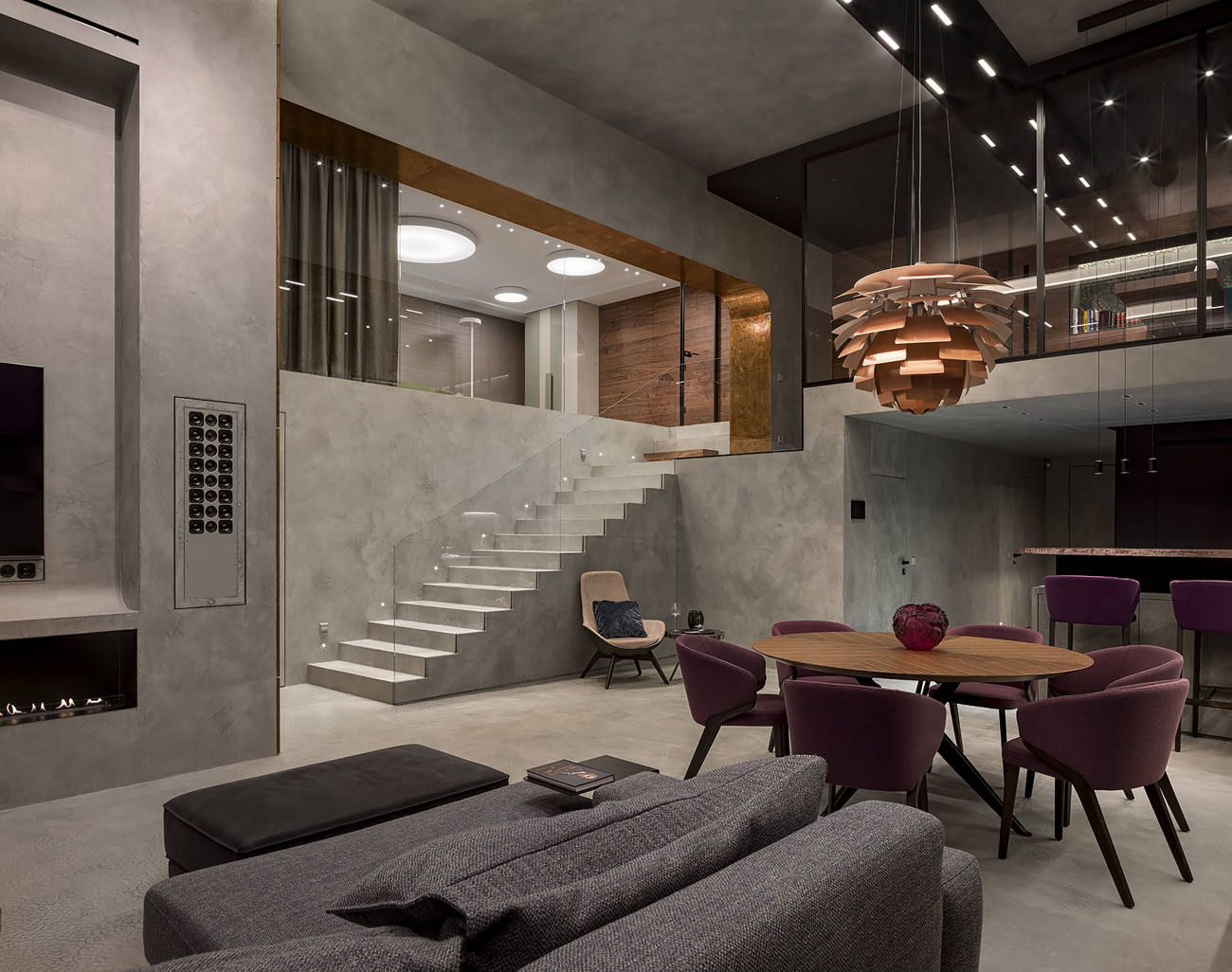 Microstone for outdoors
It retains all the strength, toughness and robustness, but more. Because if something is really important when we seek to protect surfaces is that they manage to maintain their beautiful appearance regardless of being continuously and habitually frequented by people and objects. Only Microstone makes exteriors a true work of art. Unblemished, waterproof and slip-resistant. No inclement weather can stand up to it.
Efectto, the avant-garde of the ready-to-use
The product of choice for professional applicators whose main idea is to optimize working times while making the most of the rooms. A product designed for direct application on the substrate, without formulations or mixtures. As easy as open, apply and let dry. And off you go. On interior and exterior floors and walls, much faster installation that does not affect the resistance of the coated surfaces.
Atlanttic, the choice in wet areas
Often, some of the most worrying aspects in pools, fountains or spas is to make sure that they are not going to be altered by moisture or water seepage. And this could cause a significant deterioration in its appearance. With Atlanttic we guarantee maximum splendor and shine in humid areas. A very high resistance against immersion and an anti-slip effect that guarantees the use and enjoyment of these rooms.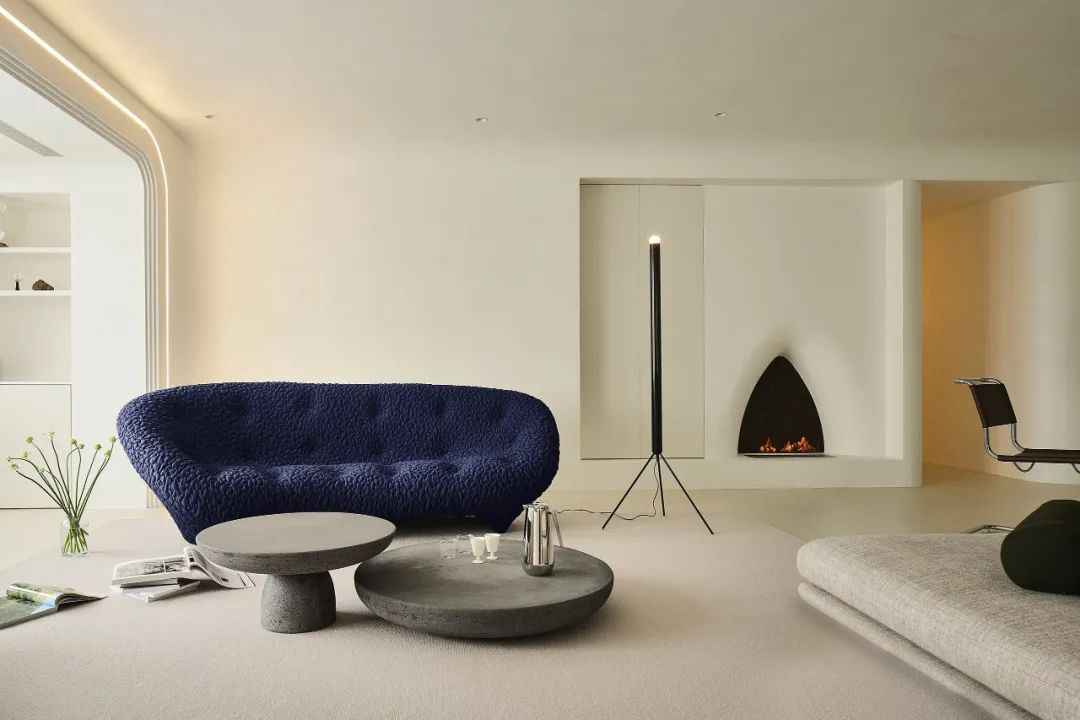 Industtrial, epoxy for heavily trafficked surfaces
The main attribute of epoxy resin is to give the walls and floors to which it is applied even greater resistance, hardness and robustness. Quite a merit. In Topciment® the main objective of our Industtrial is to serve as a coating especially in those areas that are more frequented, punished or damaged. Those where it is not an option, but an obligation, to keep them perfect for as long as possible. Offices, industrial buildings, shopping centers or restaurants that are transformed to achieve a completely renewed image while reaching the same nature as a rock.
Natture, the trend in tadelakt
Tadelakt or stucco is a decorative finish that responds to the appearance of microcement, generating a very pleasant and harmonious aesthetic, which often reminds us of the textures of nature. A lime-based product that perfectly imitates the finest and purest designs, also characterized by its great resistance potential.
You can become an official associate of microcement in San Antonio
Looking for new career opportunities? If you are passionate about this world or think you have the necessary characteristics and skills, join as one of our microcement in San Antonio partners and become an official Topciment® distributor. We need professionals with desire and enthusiasm. If you are interested, we will be happy to welcome you to our team.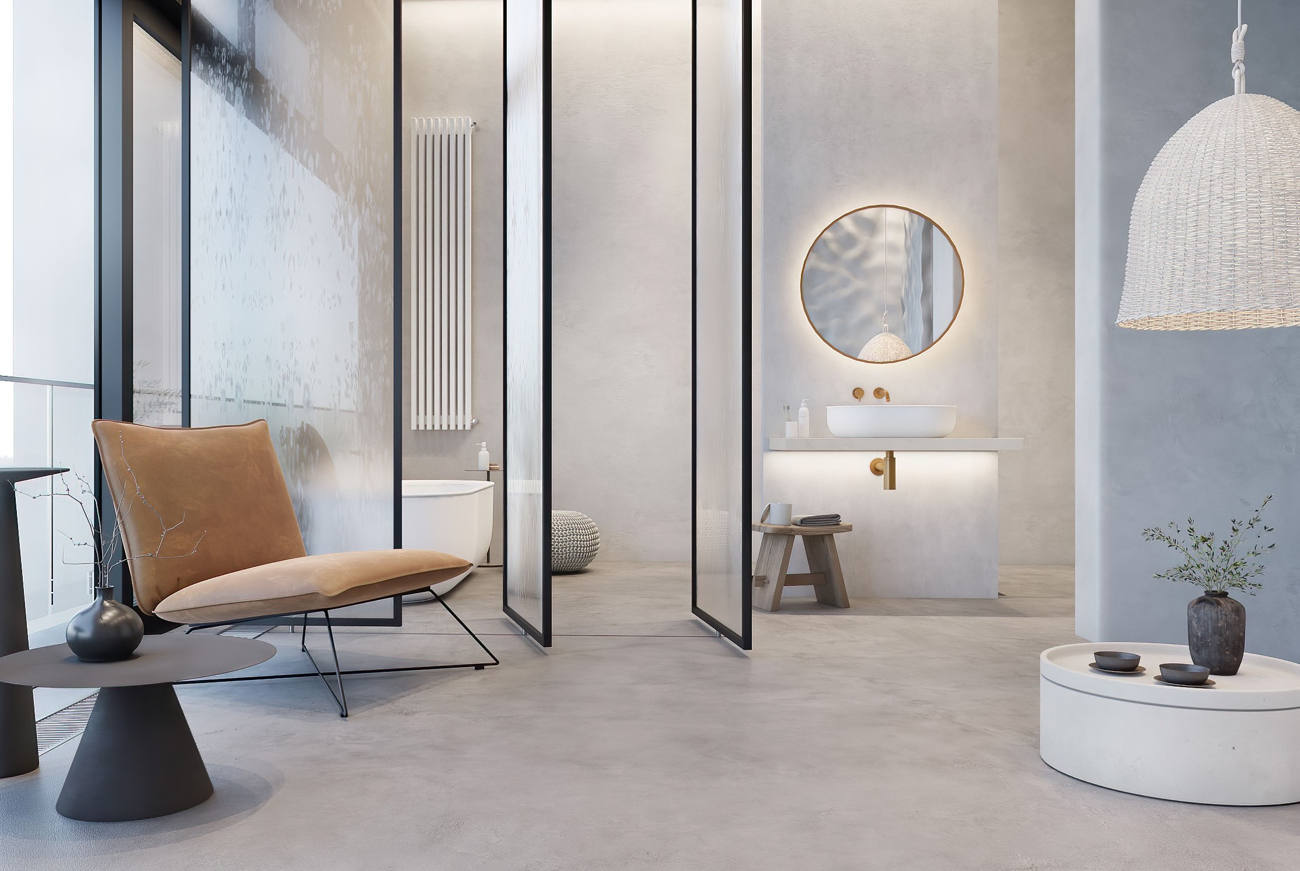 Colors that enhance the microcement in San Antonio works
Reach an incalculable aesthetic value with our range of microcement in San Antonio colors. A palette of our own that we at Topciment® have created for you, as always. We don't go halfway: if we give you something, we're going to give it to you in every way. That's why our way of continuing to offer you the best solutions is to be able to choose from a wide range of colors to adapt your style to your rooms. Vivid, neutral, light and dark shades that combined with each other enrich the spaces and allow rooms in which no two are alike. Distinction, exclusivity, originality. Let your ideas take center stage and express them by choosing the range of colors that best reflects your personality.
Opt for lighter colors to achieve Nordic or minimalist styles. Dare with black and its combination with bright colors to achieve a retro look. And if not, the more neutral colors such as the different options of brown and chocolate that perfectly evoke the vintage and industrial style.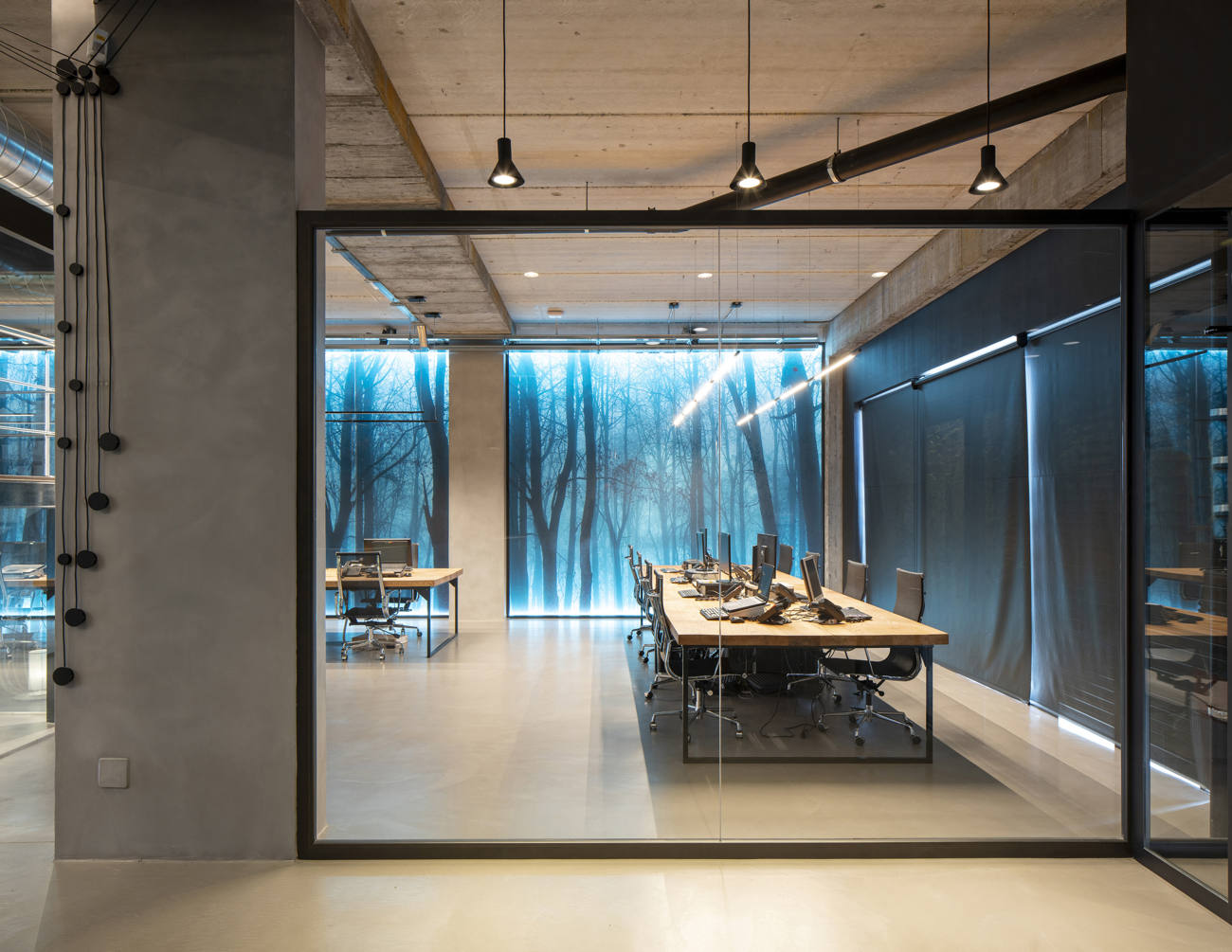 Contact us below
We are completely at your disposal. Fill right now our contact form and you'll have news from us very soon.