Microcement in Tampa: Micro-topping for flooring, walls and more
Our mission has been the same since 2005, when we started manufacturing our own coatings: to offer the highest quality materials and guarantee the success of any decorative renovation project. Since that year, our facilities are forged in Valencia (Spain), which is our headquarters and where we have exclusive laboratories where we carry out our formulations. These proprietary blends are the result of a lot of research, a lot of perseverance. We are constantly researching to detect any possible change in the environment, however small it may be, and thus adapt our products to the existing situation. Pure avant-garde and innovation in everything we offer, fused with the craftsmanship of all our processes. We mix technology with tradition to create the perfect blend of our materials. And what can we say? That we have been doing great. Today, after more than twenty years of professional experience, we can say that our experience is second to none.
We have shaped this path by creating a distribution network present in most countries of the world. Germany, United Kingdom, Singapore, Japan, China or Australia, among many others, rely on Topciment® for the distribution of materials within their borders. And little by little, with effort, perseverance but above all with enthusiasm, commitment and dedication to what we do, this network is bigger. We do not promise, we demonstrate. And as a guarantee of this, it is not only this extensive trajectory and this distribution network, but also the fact that we have been awarded two titles that recognize precisely what we preach. On the one hand, the ISO 9001:2015 certificate that guarantees the quality of all our products after having undergone rigorous quality controls, and on the other, the SME INNOVATOR seal, which in effect reflects our commitment to investment in R&D&I, applied to our techniques, processes and products, but also to the knowledge and wisdom of our experts. Constantly updated, with lots of real information at your fingertips, and within your reach. This is how our team works. A guarantee that any microcement project in Tampa will be dominated by exquisiteness, taste and success, all translated into Topciment® quality, the quality that we put at your disposal.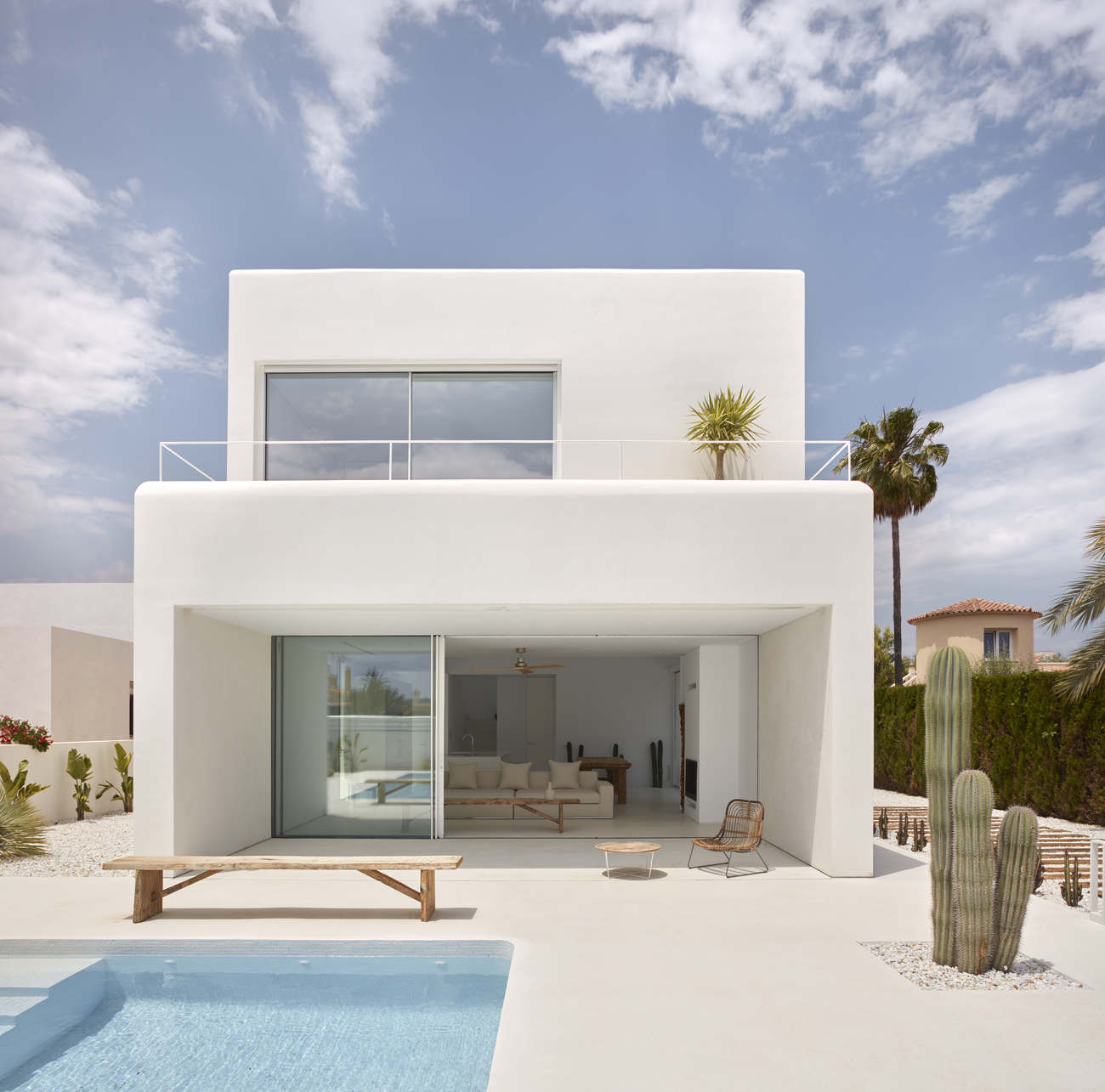 Our microcement in Tampa: An overlayer with a wealth of properties
We would say that it is a decorative coating, but microcement is much more than that. And not for anything else, but for the infinite benefits, properties and uses it has to offer. Everything you expect and desire in a material, our microcement in Tampa gives you: the perfect blend of functionality united with the unparalleled beauty of the surfaces. Advanced protection, industrial resistance and a unique design to turn rooms 180º and turn them into a real fantasy. The difference? Now this fantasy is within your reach. And very close to you.
It is non-slip
The customization of its finishes allows to achieve results of a more or less coarse granulation that translates into anti-slip properties. For surfaces with regular foot traffic where maximum safety and peace of mind are sought, a medium-thick grain will enhance slip resistance and reduce slipping and, consequently, falls. Enjoy each of the pavements of your home without the existence of worries, at the same time that the finishes of maximum decorative potential are achieved.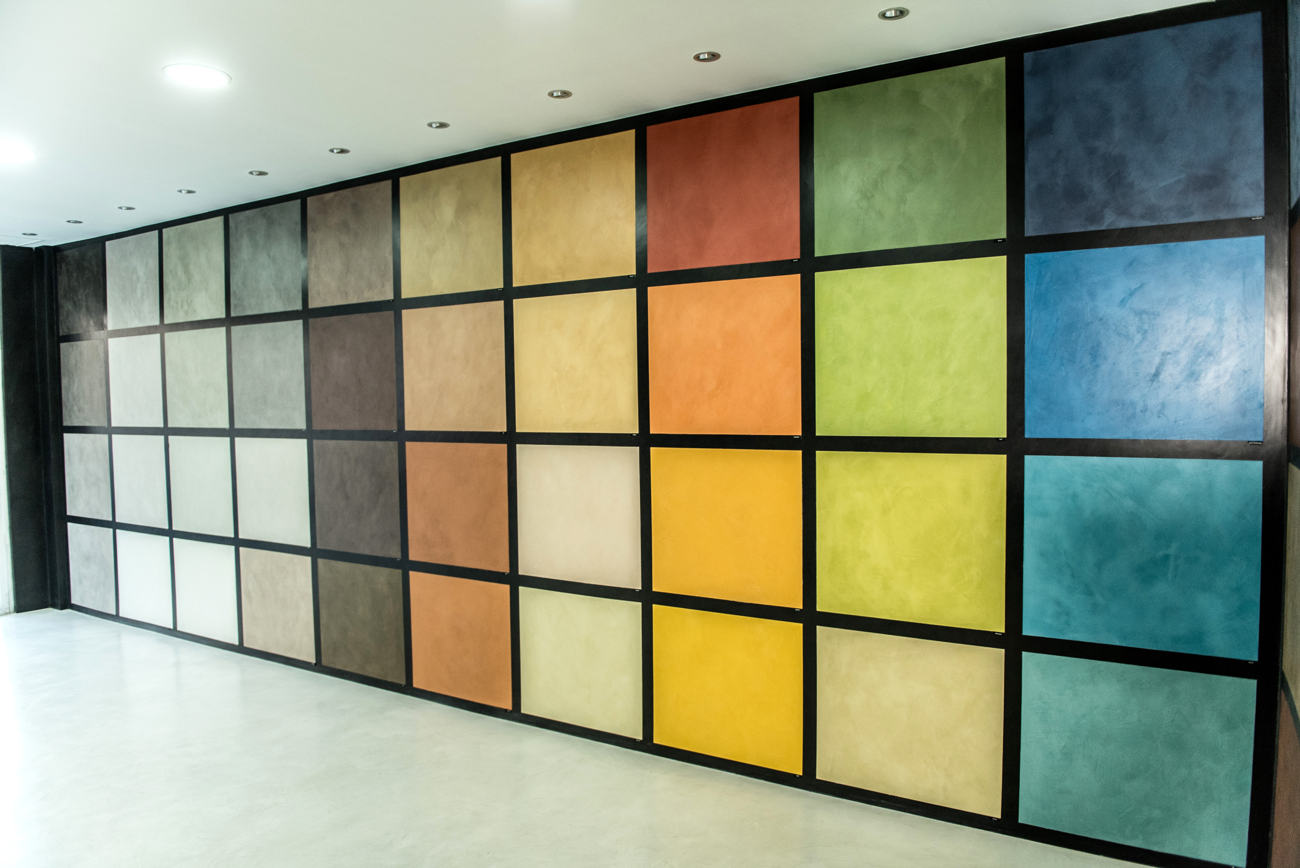 It is waterproof
A protective film as a result of its impermeable nature to protect any type of surface from water seepage or constant and continuous contact. You will see no more dampness on your favorite surfaces, with our microcement in Tampa, no more stains or damage: now also the maximum protection and exquisiteness on wet surfaces.
It is versatile
On any space, indoors or outdoors, it stays the same. Versatility, yes, in all its essence. Maximum support and stability regardless of the nature of each support. It goes well with everything and adheres perfectly. Nothing is an impediment for this material because wherever you apply it, there is a guarantee of a total fixation. Guaranteed.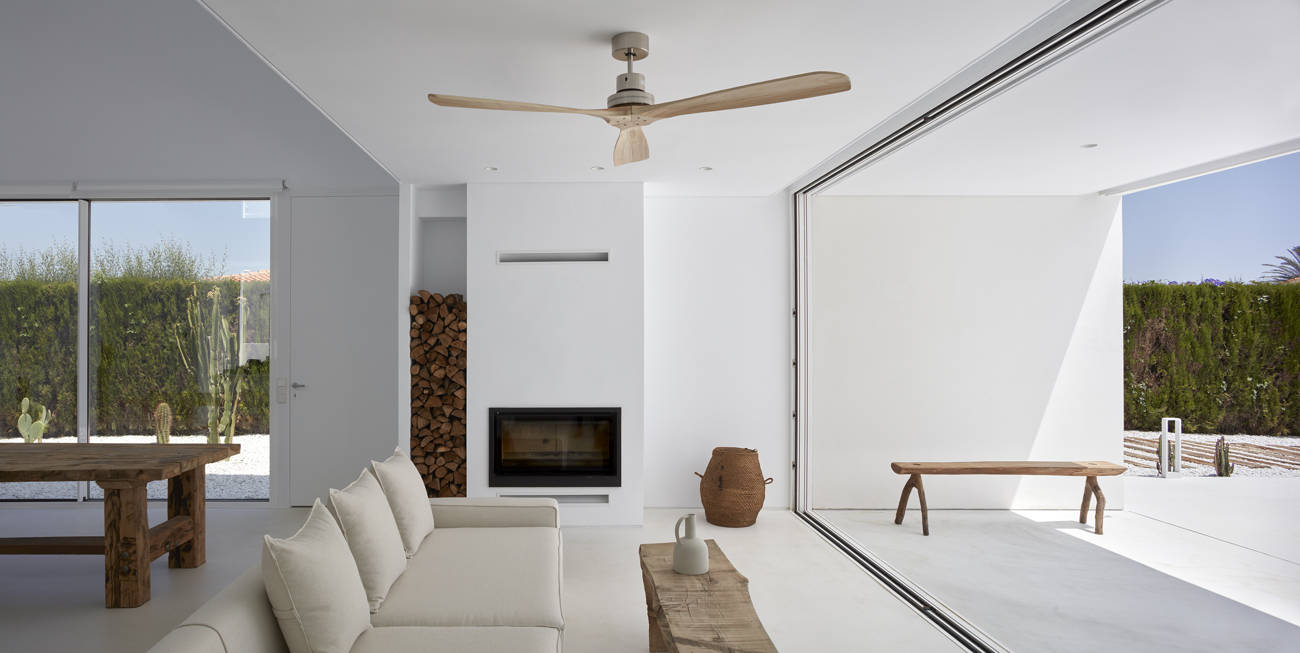 No cracking or fissuring
Its cementitious composition prevents the appearance of cracks or fissures, despite impacts, abrasion or scratches. A potential like no other that guarantees an intact maintenance in spite of the transit of people or vehicles, the fixation of UV rays or any other meteorological inclemency. It is the chosen one for those spaces where the intention is to achieve a superior protection, without equal, without competition. Neither stains, nor any object that hits it, can damage it or cause an alteration in its appearance or properties. It is tough and sturdy as a rock, really.
The most advanced seamless system, that's our microcement
Our microcement in Tampa is avant-garde. It is an absolute reflection of our research, innovation and hard work. A lot of work. Thanks to this, we have managed to manufacture the most advanced solution in the market, based on our perseverance, commitment and dedication. The wealth and satisfaction of prosperous results, based on a job well done. This is how we work at Topciment®. And that's how our materials work too.
An installation without building work that optimizes resources
Easy, fast, clean and simple. That's what a professional application of microcement is all about. The most artisanal and manual technique that consists of direct application on the existing substrate. No demolition, no lifting, no removal. A thin layer of 1 mm to 3 mm on any material, dry and ready. And in the meantime, you can continue to enjoy all your rooms, because drying does not prevent the opposite. An application that is not only simple and fast, but also clean. The new era of debris-free construction. New spaces are a luxury that is within your reach.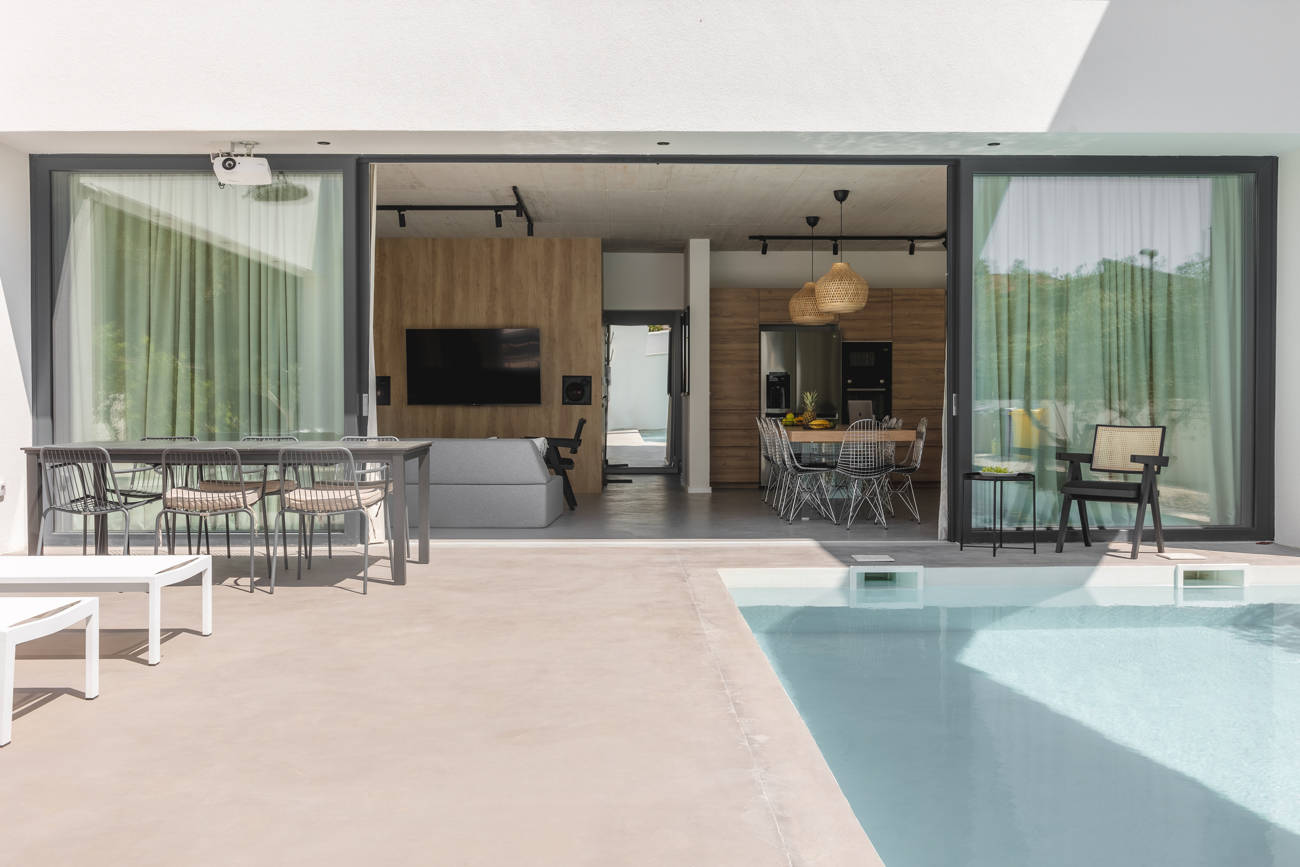 The creation of continuity as a true reflection of functionality
The concept of visual pleasure exists. And we know this because it is precisely what the creation of seamless surfaces, in which the lines of interruption do not exist, achieves. How beautiful it is to appreciate walls and floors that are all one, that are visualized in a single pass, contemplating textures that, combined with each other, are a true harmony for your eyes.
But this is not all. This continuity has many other results that increase functionality and make the most of the surfaces that experience it. The absence of joints enhances the brightness of the rooms and creates a feeling of greater spatial amplitude, two of the most important concepts when we talk about spaces. Imagine how, suddenly, any of your residential or commercial areas becomes more pleasant than ever, more tasteful, more comfortable and enjoyable. It catches you because its connotations are now more positive. And more positive indeed, because in addition, you appreciate a hygiene that was not there before. Dirt disappears because it no longer accumulates in the gaps that were there before. To take advantage of the spaces, above all. And enjoy them. This is what our microcement in Tampa achieves, above all.
Our work with microcement overcomes the limits of manufacturing and sales
If we were only dedicated to manufacturing and marketing our microcement in Tampa, we probably would not have achieved excellence. At Topciment®, our vision is that an honor roll is achieved by going above and beyond. We are true pioneers in the production of siding, the best, and our distribution network is worldwide and growing stronger every day. And in addition, we offer professionals and individuals a series of extra services that not everyone can boast.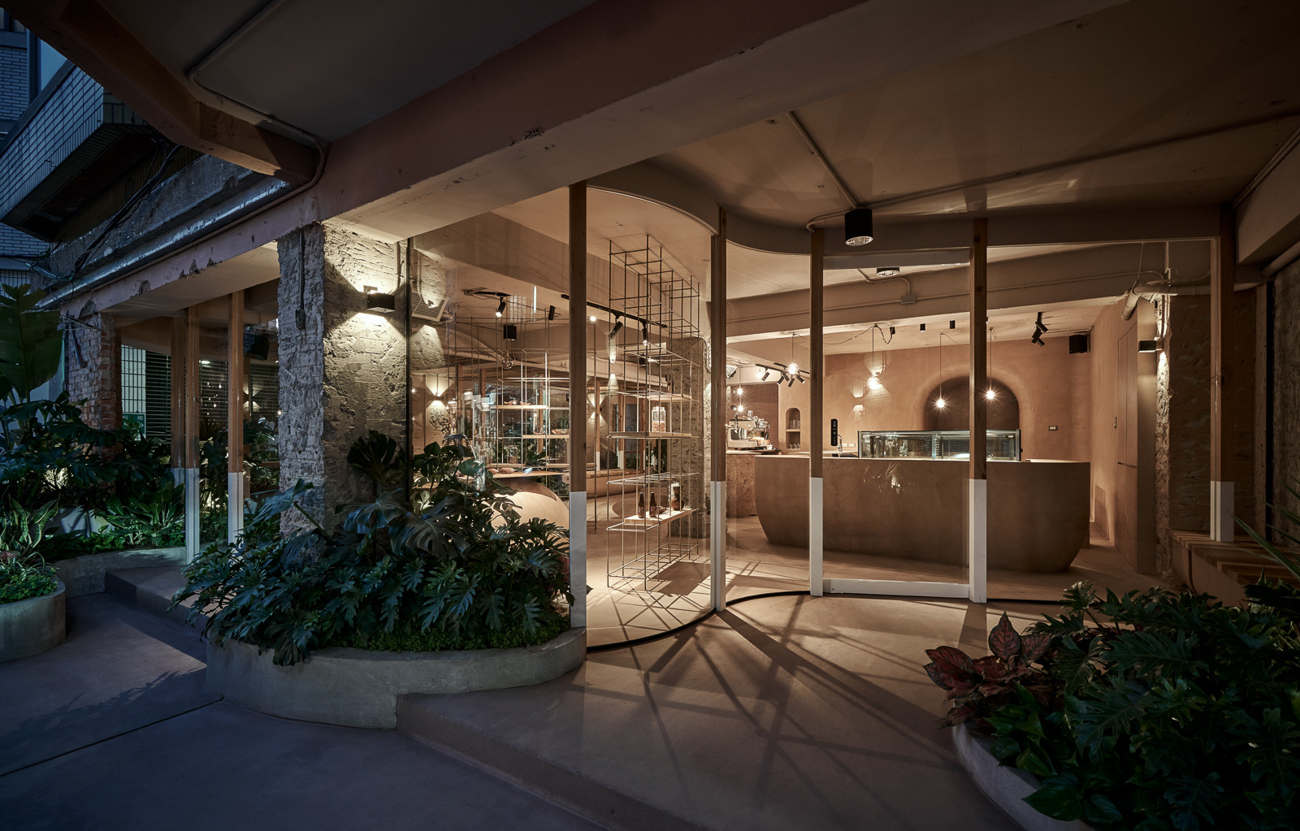 Specialized technical support
Designed for you, for your well-being, for your advice before, during and after the whole process. Guaranteed, free and completely adapted to your needs, to your doubts and questions, to what you are looking for and need. We are dedicated body and soul to guide you in whatever you need our help. For our part, we are committed to offer you the most accurate, professional and updated information. And that is the main task that our expert technicians specialized in the field carry out on a daily basis: to be the maximum and real support for individuals and professionals.
Courses for applicators
We firmly believe that the professional application of microcement, is one of those professions that promises. One of those that has much to offer and whose projection in the labor market is increasingly higher. The demand is growing and we want to respond and push towards success to anyone who feels minimally interested in the subject. Therefore, we give the opportunity to those who wish to train as professional applicators to develop their knowledge with us through our specialized courses in the professional, artisan and manual application of this coating. With different levels for everyone, but above all, with the Topciment® guarantee, a company with almost two decades in the market of seamless decorative solutions.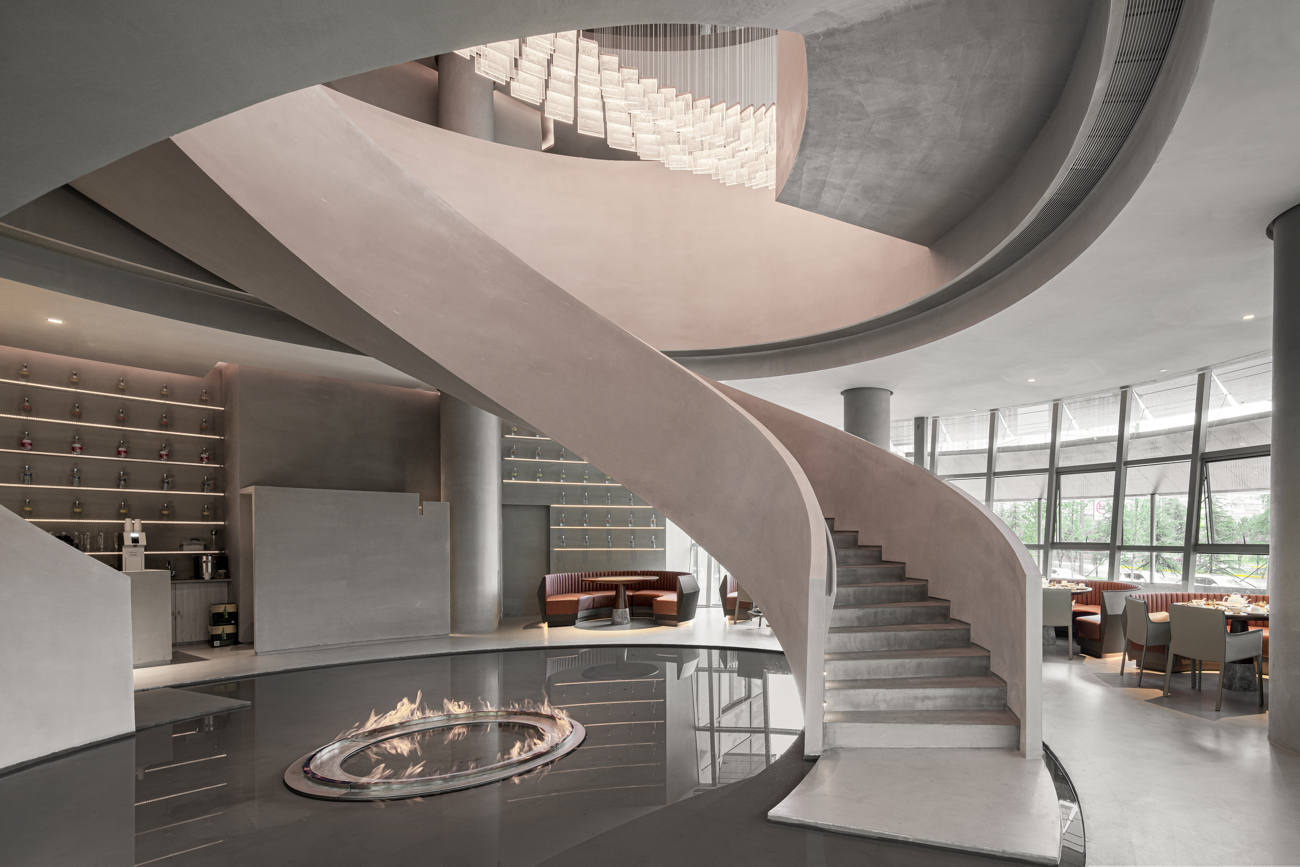 Remodeling all kind of surfaces with our microcement in Tampa
Whether you decide a commercial or residential use, our microcement in Tampa is the ideal choice if you want to fully exploit the attributes of the surfaces and at the same time, get them to become the canvas of any work of art. Beyond the fact that its properties are completely fabulous and it achieves what other decorative materials do not, the effect captured on the outside is, at least, special. The security and at the same time certainty of knowing that, no matter what happens, it will remain intact as the first days while you enjoy a visual effect endowed with the maximum richness, exquisiteness and decorative components. No other achieves such a perfect and pure blend of everything you are looking for when remodeling any space. Only our microcement is able to give you just and precisely what you are looking for.
Flooring become decorative & safer
Granulation determines the decorative style you will achieve. The more granulation, the more rustic, natural, robust style. The lower the granulation, the simpler, more minimalist. However, there is absolutely no doubt that safety is guaranteed. The anti-slip property cannot be missing in the most important surfaces of your environment. And now it is possible to enjoy them without worries, with the installation of microcement.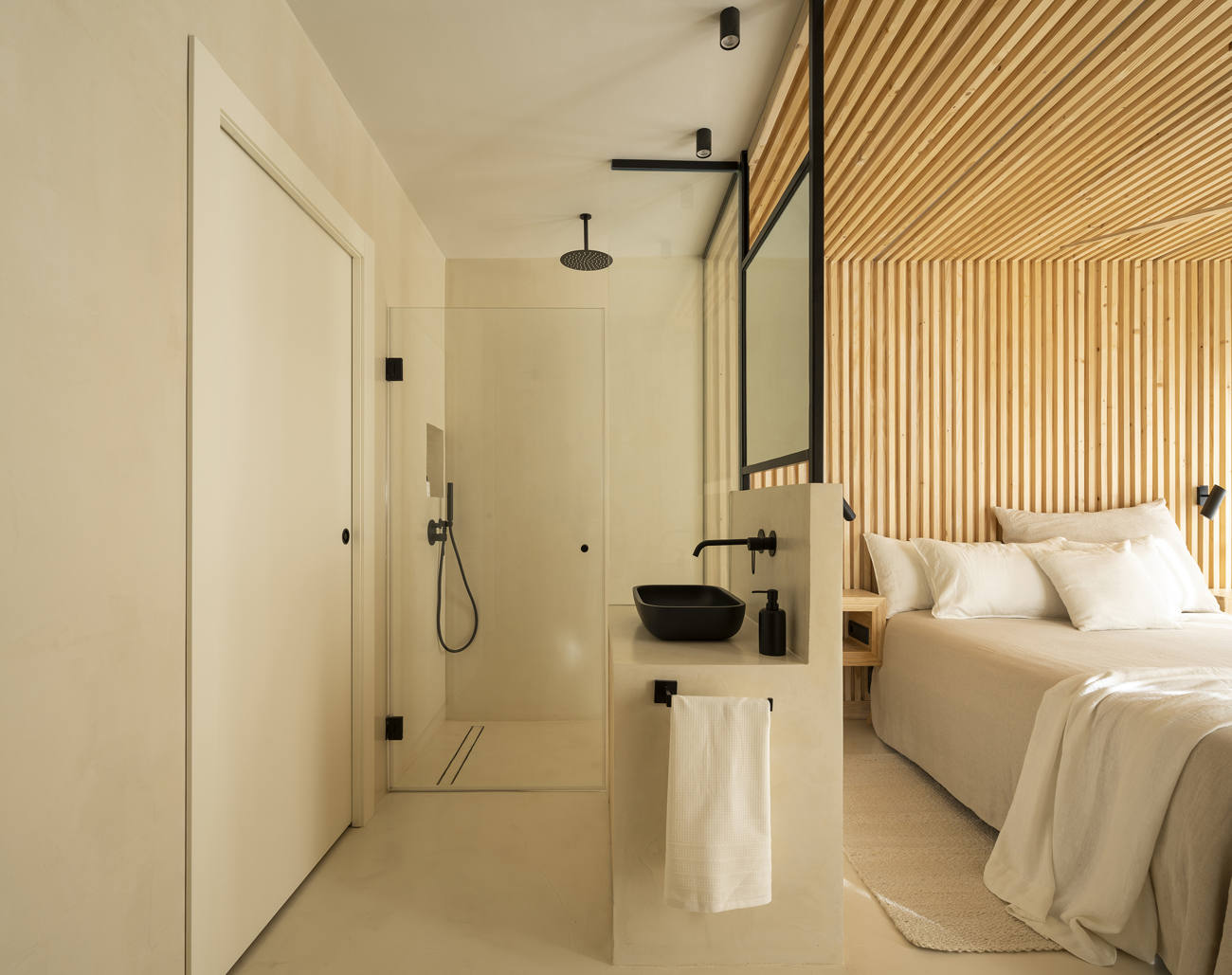 Softer walls
Smooth and silky walls: a real treat for our eyes. The fusion with the rest of the decorative elements that translates into the richest, most exclusive and beautiful spaces. A greater amplitude and luminosity thanks to the cladding of vertical surfaces.
Showers with a new look & feel
Coating shower trays means giving them an anti-slip and waterproof property. No more unnecessary and completely avoidable slips and falls. The anti-slip component allows you to enjoy one hundred percent of the pleasure of showering while enjoying larger spaces, more pleasing to the eye and also much safer than before. And cleaner, since the absence of joints allows cleaning to be carried out quickly and easily. In the blink of an eye. Maximum care in bathrooms, all the protection and maintenance and a completely renewed, modern, exclusive look.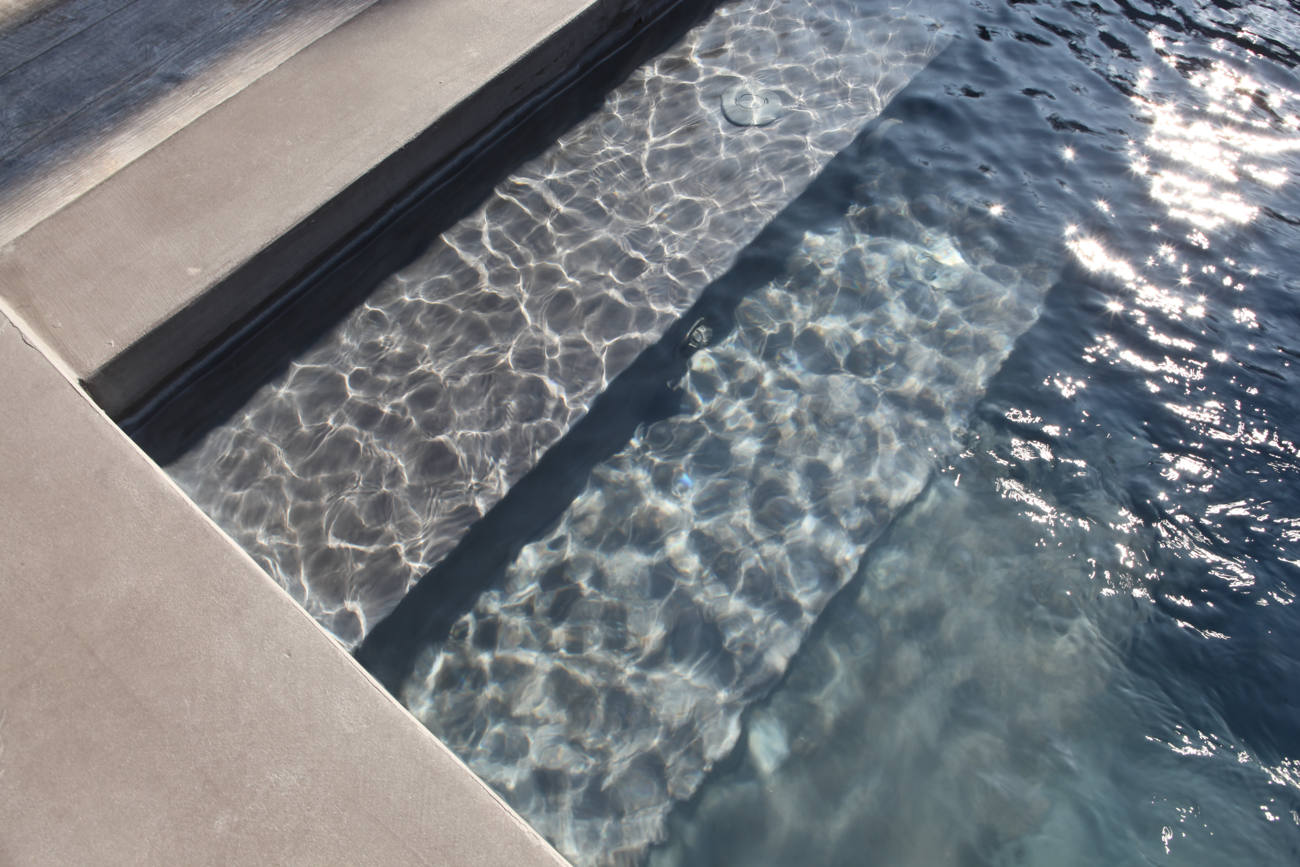 More protected countertops
What if there were no impacts, scratches or abrasion on your countertops? A neat and tidy appearance as from the day of its application and durable over time. They are also prepared to perfectly withstand sudden changes in temperature, contact with water and frequent use and traffic. Never before have countertops meant so much in a kitchen.
Outdoors transformed into a scenery
Outdoors with facades, ramps, porches and terraces where there are no limits. Landscapes fused together in harmony, where surfaces are smooth, continuous, part of each other and obtain a minimalist, spacious and splendid effect to project outdoors everything that is part of you. It does not fade despite UV rays and is not altered by rain, hail, snow or wind. Waterproof, like no other, resistant and non-slip, guaranteed.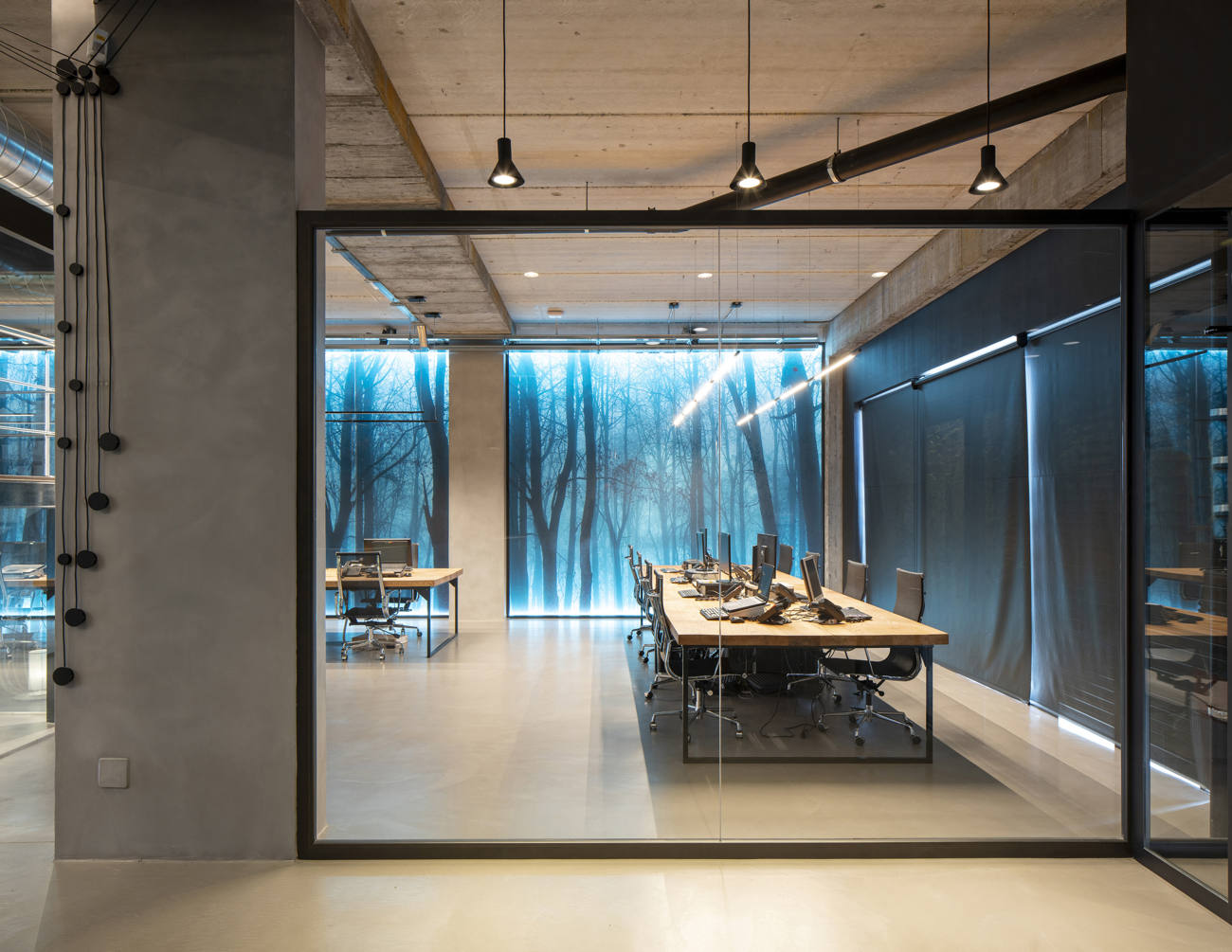 Distributing our microcement in Tampa: A growing service
What if you were the next official partner to distribute our microcement in Tampa? An excellent professional opportunity to develop your career in one of the most demanded sectors of the moment. And what better way to do it than by the hand of Topciment® and our long history and experience in coatings. Our distribution network of our materials is growing every day and we would like you to be one of the approved partners to offer our services. Ask us for information and we will gladly provide it to you, without obligation.
Which of our microcement in Tampa products do you choose?
We have designed a wide catalog of microcement in Tampa that has a lot to do with you. One of the main reasons why we continue to give our best every day is you. We think about you, the projects you have in mind, your ideas and needs. And by putting ourselves in your shoes, we develop a range of products that respond to what you are looking for. Adapted to your requirements, with the highest quality and with results that far exceed any expectations. Take a look and get yours.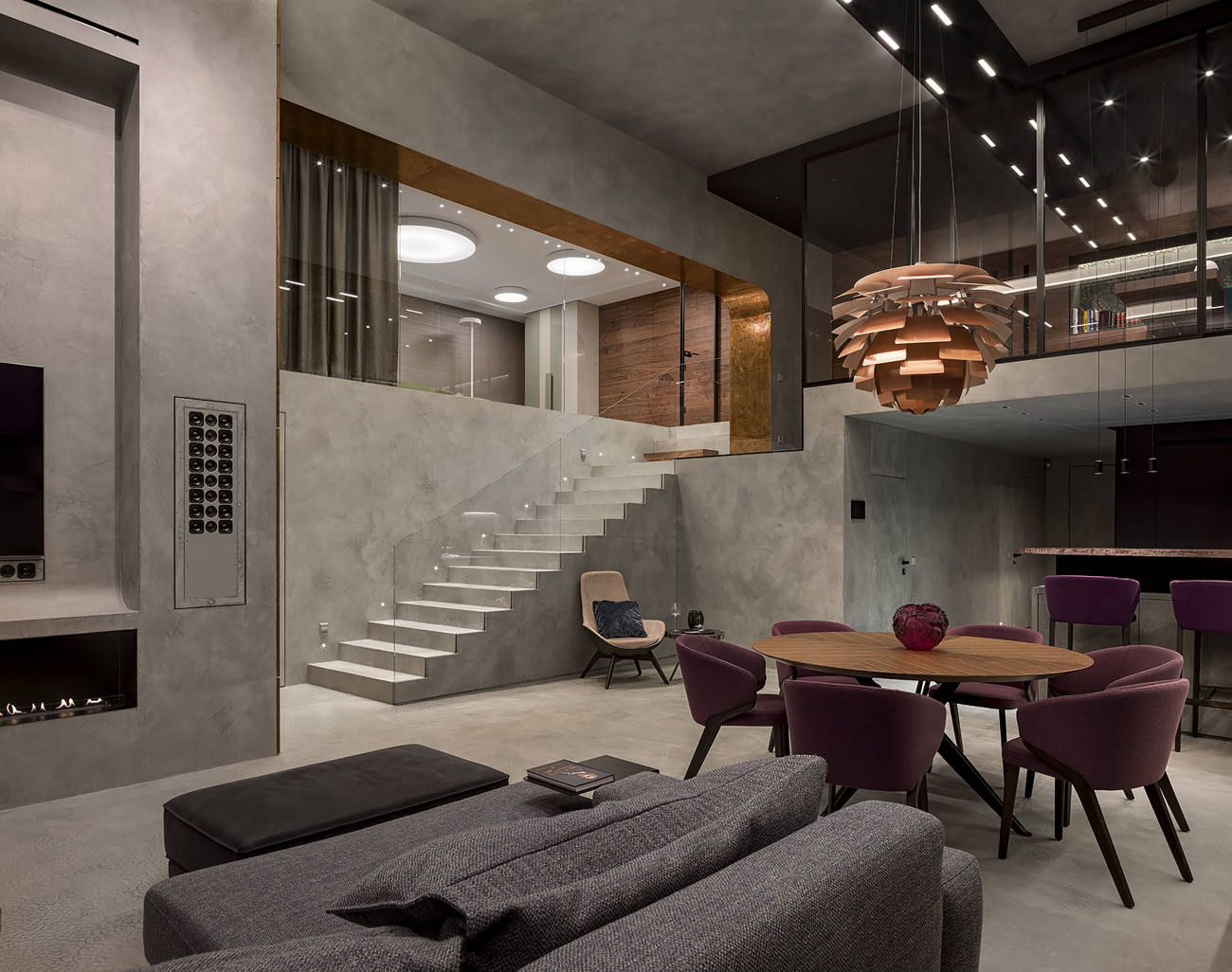 Microbase
Preparation base for floors and walls that allows the perfect adhesion of the product to the existing substrate, ensuring its stability, fastening and firmness. As a bicomponent or as a monocomponent, it ensures maximum resistance and robustness both on floors and walls. It can be used as a finish in cases where a rustic effect is desired.
Microfino
The finishing option for walls that respects the natural appearance of microcement, providing soft, silky and smooth textures on surfaces. The most exquisite and elegant decoration for vertical surfaces while ensuring maximum mechanical resistance.
Microdeck
We conceived and designed it as the most valid option for indoor floors. An anti-slip effect to provide, for example, shower trays with all the resistance and safety they deserve, while its impermeable property protects it from water seepage. A decorative alternative of great aesthetic value to enhance all the functionality of the floors, at the same time that they are covered with style.
Microstone
At Topciment® all the products in our catalog work perfectly indoors or outdoors. But, as we always preach, our goal is to achieve excellence. To differentiate ourselves, to go beyond the rest. This is the only way to achieve what others fail to achieve. That is why Microstone is the microcement designed for outdoor spaces. It takes a level beyond the terraces, ramps, porches or facades to provide them with greater resistance to any weather conditions, give them an added value anti-slip and decorate without limits also in those areas more exposed or punished.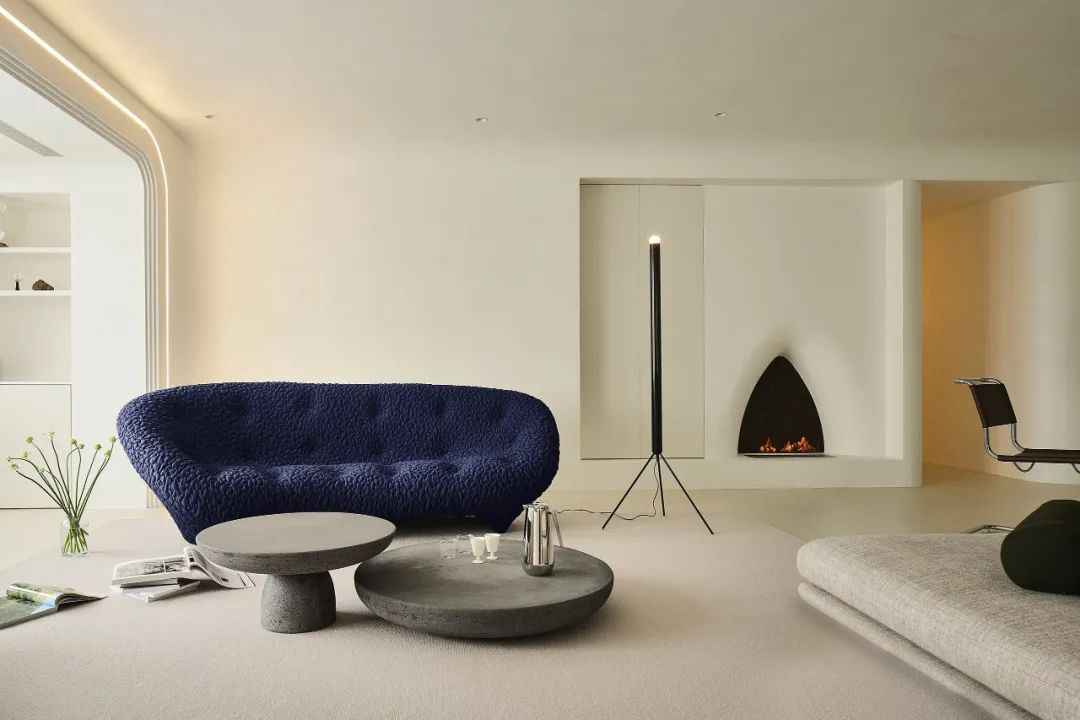 Efectto
The ready-to-use product characterized by ease and speed of application. Walls and floors, both indoors and outdoors, where, in addition to guaranteeing absolute resistance and hardness, the professional applicator will be able to optimize his working time. An accumulation of qualities to which are added its different decorative options thanks to its variety of textures.
Atlanttic
The most effective protection for wet contact surfaces such as swimming pools, fountains or spas. Excellent and extra resistance to immersion and water filtration to maintain the areas that most concern us in authentic spaces full of comfort, beauty and functionality.
Industtrial
The only one that incorporates epoxy resin in its composition, making its mixture even stronger and more resistant. Ideal for the coating of industrial buildings, offices, parking lots, hotels, stores and in general all those areas where there is frequent traffic of people, objects and vehicles. Maximum protection guaranteed without any apparent change in appearance.
Natture
With an outstanding aesthetic value and qualities that remain intact, Natture is the lime-based option that perfectly imitates the stucco or tadelakt effect. The system for those seeking to evoke the textures of nature indoors or outdoors. The great favorite of decoration professionals and the most demanded by individuals.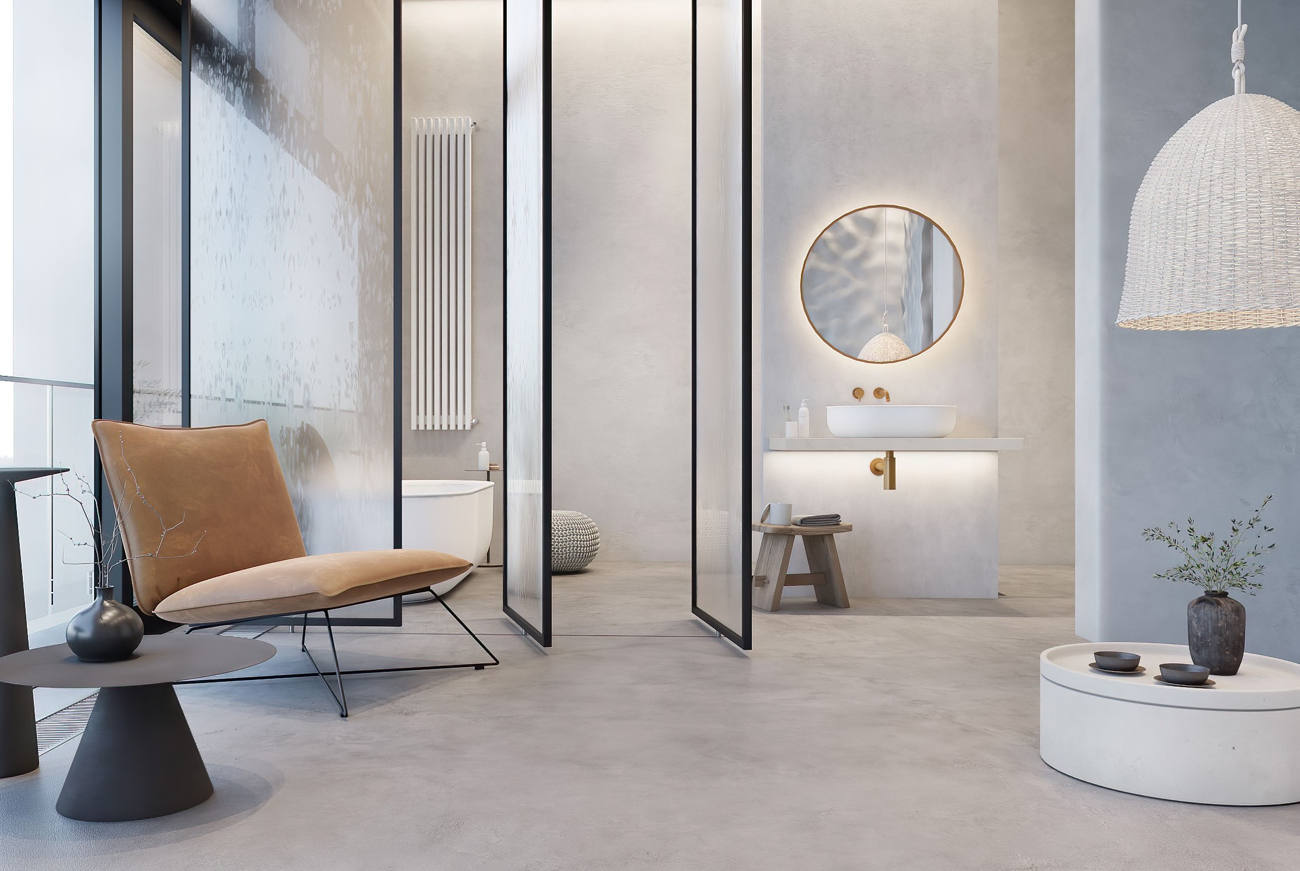 X
As well as our catalog of microcement, we have colors and glazes
To complement your microcement surfaces in Tampa, we offer you original and elegant finishes, those that exploit to the maximum the aesthetics of the rooms to achieve creative, distinctive and exclusive effects. Exquisite combinations for unique results that only you can achieve.
Metallic finishes with Pure Mettal & Classic Mettal
We are at the forefront and have the latest advances in techniques and materials. And this has to be reflected in the rest of the products we deal with. That's why we offer the trendiest metallic finishes with Pure Mettal and Classic Mettal, the coatings that create a special effect thanks to the contrast of light and color.
Rust effects with Mettal Activator
For those who dare to go for a vintage or industrial style, Mettal Activator is the rust activator that, when applied after Pure Mettal and Classic Mettal, creates an aged look in the overall appearance of the surfaces. It is possible to achieve the desired style, the one that characterizes you and also the most unique and exclusive. The latest decorative trends from Topciment®.
Tile paint with Emottion
A tile paint with superior characteristics and properties: super resistant to UV rays, waterproof and with the fastest drying you will ever witness. It does not change its color, nor its initial appearance, unlike other paints of this type.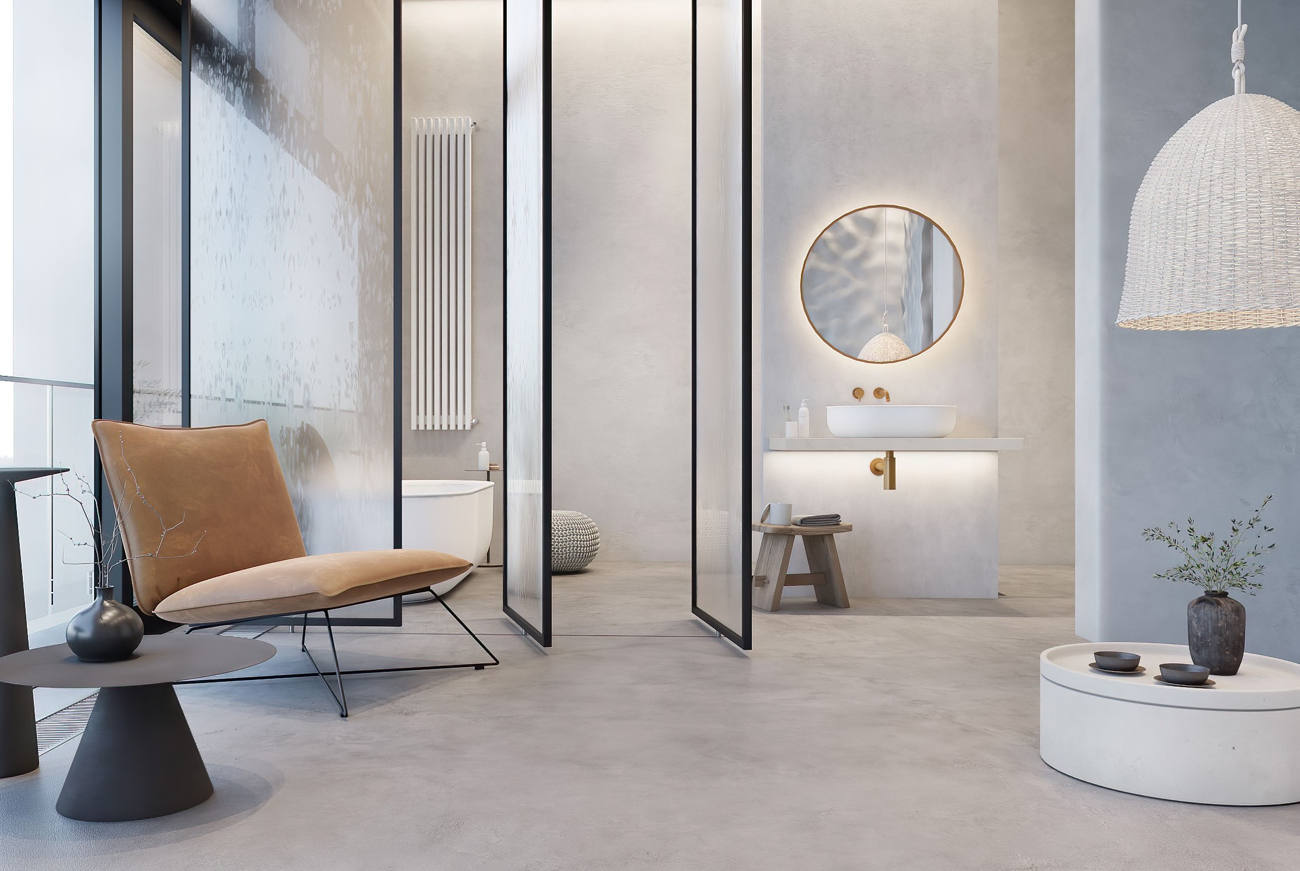 Get in touch with our microcement in Tampa site
Our microcement in Tampa experts are at your complete disposal to answer your questions, clarify any information or provide you with new ones. Contact us easily through our contact form.