Microcement Tulsa - Specialists in decorative-constructive solutions
At Topciment® we have been creating materials for almost 20 years that are solutions that meet and exceed all requirements in both constructive and decorative terms.
Regardless of where the area to be covered is located, our materials, thanks to their quality, adapt perfectly to interior and exterior spaces, whether at home, at work or in industrial environments such as offices, warehouses or factories.
The level of specialization we have dedicated to microcement for almost 20 years in Tulsa has made us a true reference in the U.S. and the rest of the world. That is why many customers from many countries choose us when they need to transform their spaces by applying our products on their surfaces, turning their spaces into more functional spaces with great decorative elements.
This experience has also led us to become leaders in training other external professionals who come to us to become great application professionals.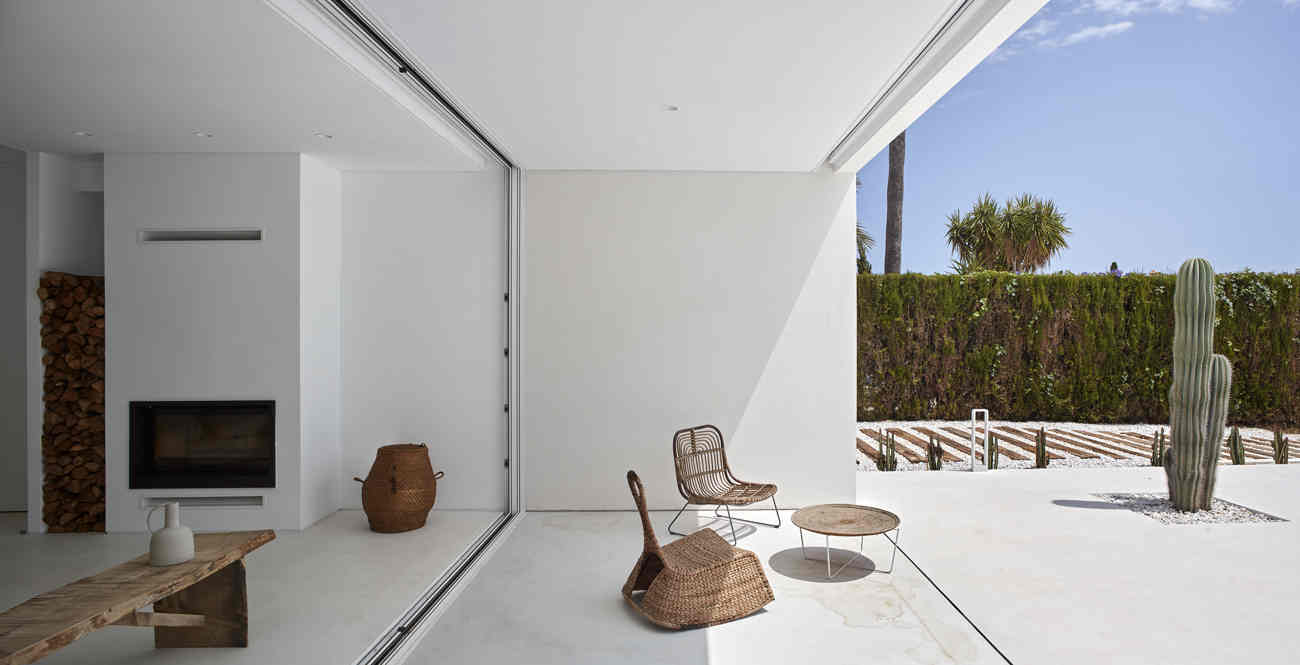 The benchmark company of microcement in Tulsa and the rest of the world
Since we started our journey in our factory in Valencia in 2005, we have made it clear that we want to be the world leader in the production of decorative coatings. Thanks to our knowledge, experience, perseverance and love for high quality coatings, we have achieved this.
As a result, our products are known worldwide and the Topciment® brand has become a benchmark for architects, decorators, builders and developers all over the world and is registered in Europe, USA and China.
To get this far, we have not only developed our manufacturing or production department to the maximum. Thus, we have strived to create a customer service department that has many years of training in our products and can answer any questions about our products immediately.
Are you in the construction industry and want to have our microcements in Tulsa in your product catalog? Do you want to offer coatings of the highest quality? Contact us and our sales representatives will assist you.
The quality of our products is unquestionable
Our products are synonymous with safety and quality for all professionals in this field. As a result, they are CE ISO 9001:2015 certified, which ensures that anyone who uses our microcement for a project and decides to sell it in their business gets it applied and offers the highest quality coating.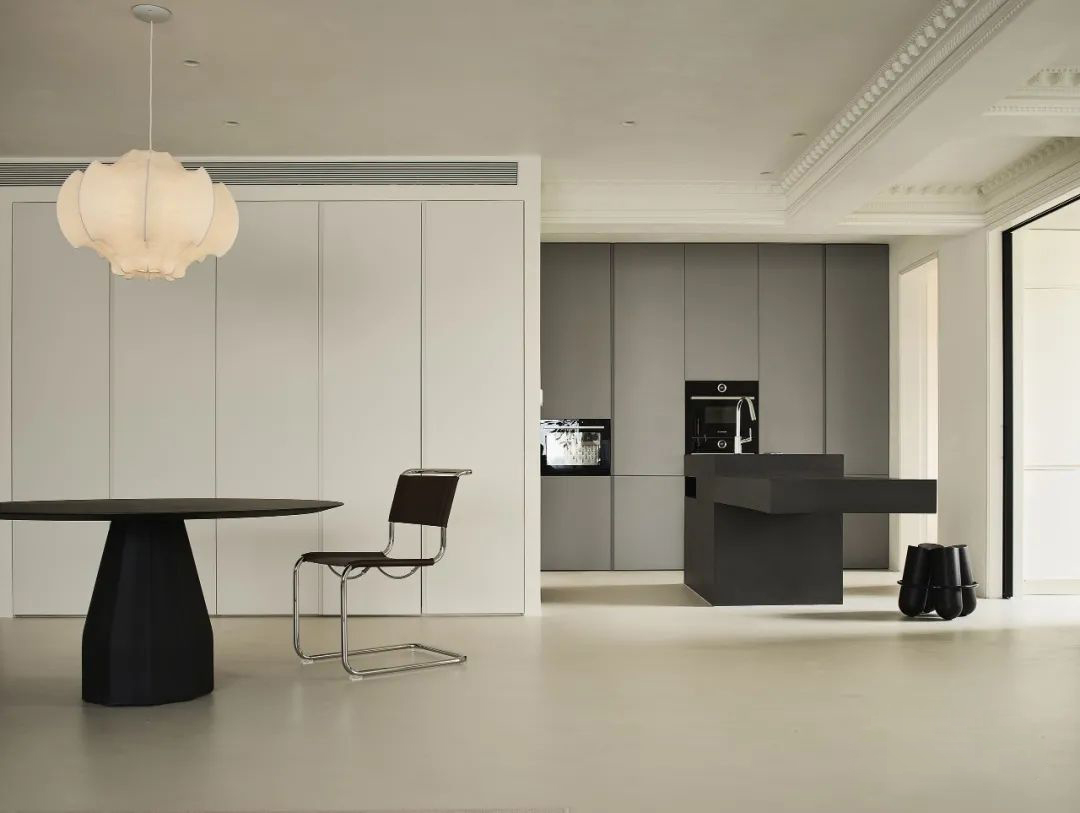 Microcement: a precious material for interiors and exteriors
Microcement is a material with a versatility out of the ordinary that can be applied on other materials such as concrete, tiles, tiles, plaster, metal or plasterboard. This is helped by its resistance, its 3 mm thickness, its adhesion and its lightness, which make it the perfect coating for both interiors and exteriors.
In addition to its great durability, it has great decorative attributes on any type of surface, both indoors and outdoors.
Thus, ceilings, walls, floors, stairs, bathrooms, swimming pools can be maintained from the first day of use, which demonstrates its properties of resistance to moisture, impacts, or the sun's rays over time.
Benefits of microcement, the best of the coatings
Microcement is a high performance material, obtained by combining our know-how with the best raw materials, which has a number of virtues that we will analyze.
High impermeability
Few materials in the sector are naturally resistant to environmental humidity and contact with water. However, the zenith of protection against these threats can be reached, especially on submerged surfaces, if they are sealed.
Unsurpassed adhesion
One of its great qualities is that it has a great capacity of adherence to any support or surface: sandstone, marble, tiles, terrazzo, ceramic, tiles, concrete.
There is no other more resistant
That a coating lasts in the best possible conditions for a long time depends on its quality, since this is what will give the necessary resistance to achieve it. With microcement finishes can be eternal and their finishes can be maintained infinitely.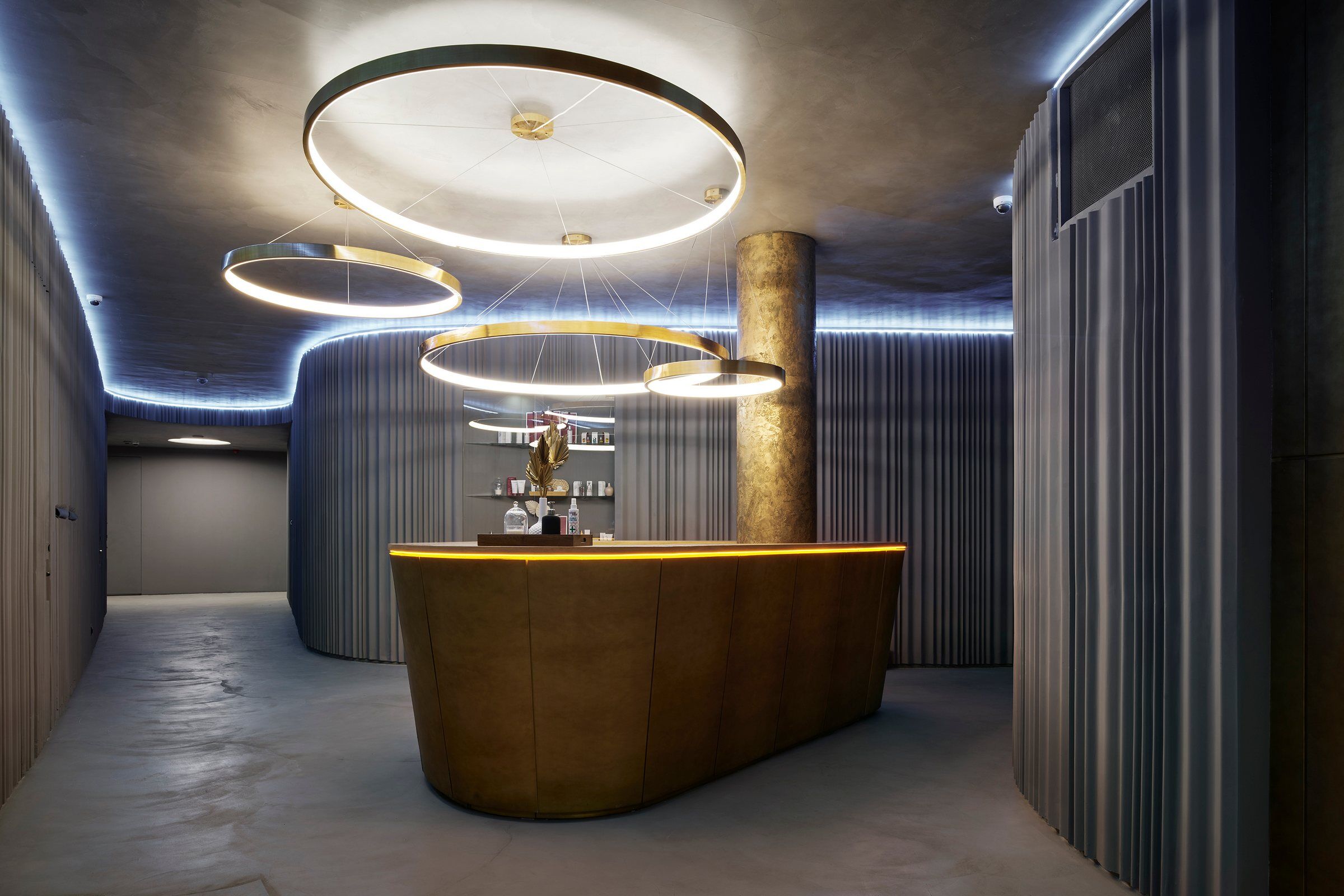 Anti-slip first and foremost
There are certain rooms that need, yes or yes, non-slip surfaces that do not slip, to protect users from certain threats such as slips. Whether industrial areas, swimming pools, showers or hotel lobbies, microcement can be used to create beautiful areas with rough finishes where it is impossible to have a scare.
Ultra-fast cleaning
With no joints or cracks, microcement surfaces prevent the accumulation of dirt or debris in nooks and crannies that are sometimes impossible to reach. In addition, it is very easy to clean without great effort, with soap and water or specific cleaners.
Microcement floors and walls in Tulsa, refinement and style
This material is not only the right one, but with the passage of time and trends, is the most demanded both by professionals in the decorative sector and by customers who want to enjoy spaces in which style is non-negotiable.
Thus, thanks to its versatility, this coating can improve the sensations that are breathed in the atmosphere of any room transforming any surface, horizontal or vertical, in areas where the distinction is in every square centimeter.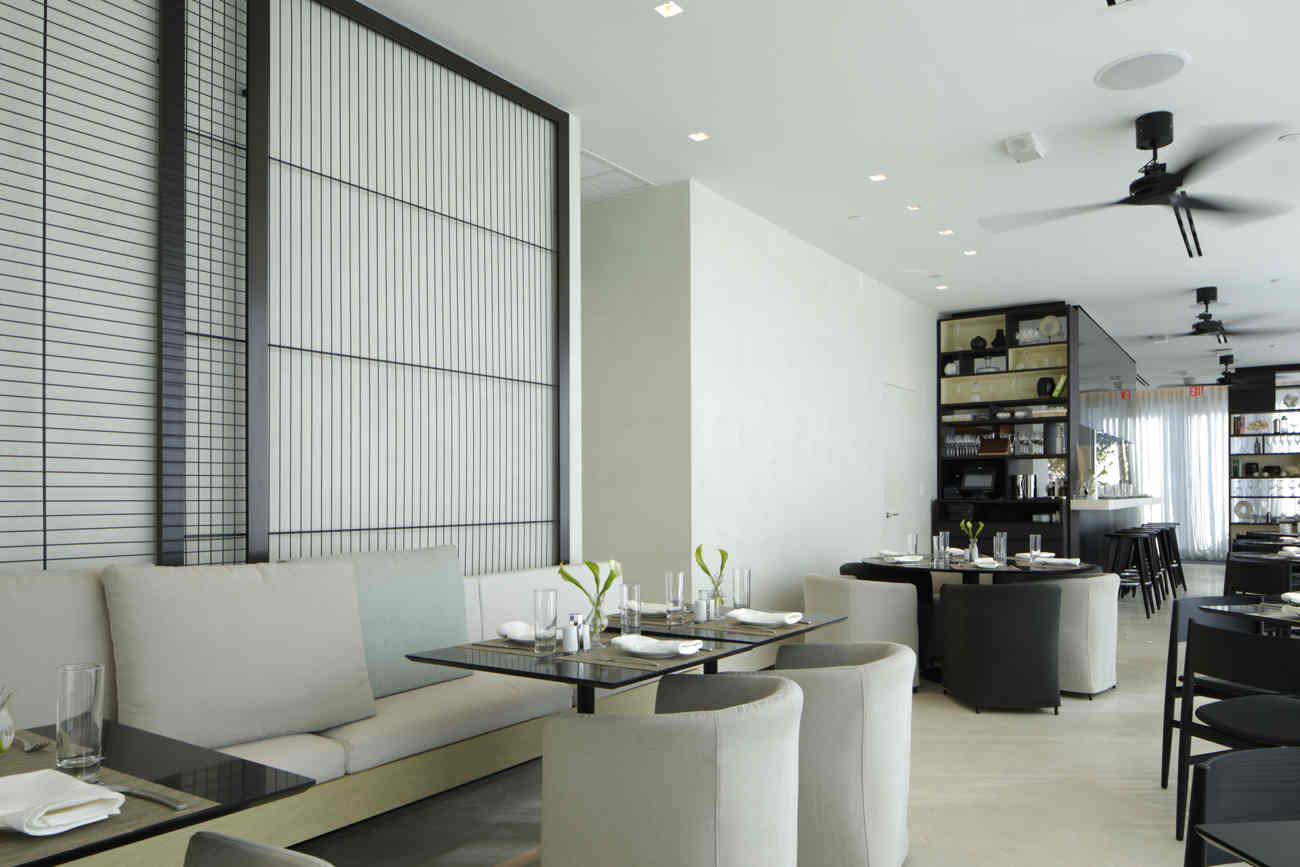 Floors on the road to sophistication
Microcement has become one of the most widely used building materials today, with the highest decorative value. Thus, it becomes an ideal coating for use in pavements.
As floors are walkable surfaces, they need to be more resistant to avoid unevenness or damage such as cracks or fissures that can be caused by heavy pedestrian traffic or vehicles, both heavy and light. Microcement is the right material for flooring because it can provide all these properties and endow floors with these virtues. Therefore, thanks to its high resistance, floors covered with this material can remain in perfect condition for a long time.
Due to its qualities, microcement favors the preservation of floors in their initial state for a long time. In addition, it is easily maintained, giving the possibility of eliminating any type of stain in a simple way so that these do not damage neither its colors nor its textures.
Another aspect to highlight is its cleanliness, very important for large areas such as floors. In addition to the ease with which cleaning products can be chosen, it has no joints, a factor that not only provides continuity and makes spaces larger, but also prevents dirt from becoming embedded.
Highly decorative walls
This type of surface becomes the perfect showcase both to demonstrate the properties of a product such as microcement, as well as to show your skills as a decorator. These areas are elevated allowing a clear visual contact to be established in which the customized finishes can be appreciated at a glance.
Finishes that, on the other hand, that are going to keep forever resisting scratches, bumps or the typical friction that occur in these vertical areas and that usually occur especially in corridors, where the traffic of people is very high.
Thus, whether in offices, restaurants or in the domestic environment, the microcemento adapts to any of these both aesthetically and technically so that, in each space, you can enjoy the best qualities of a material with so many benefits.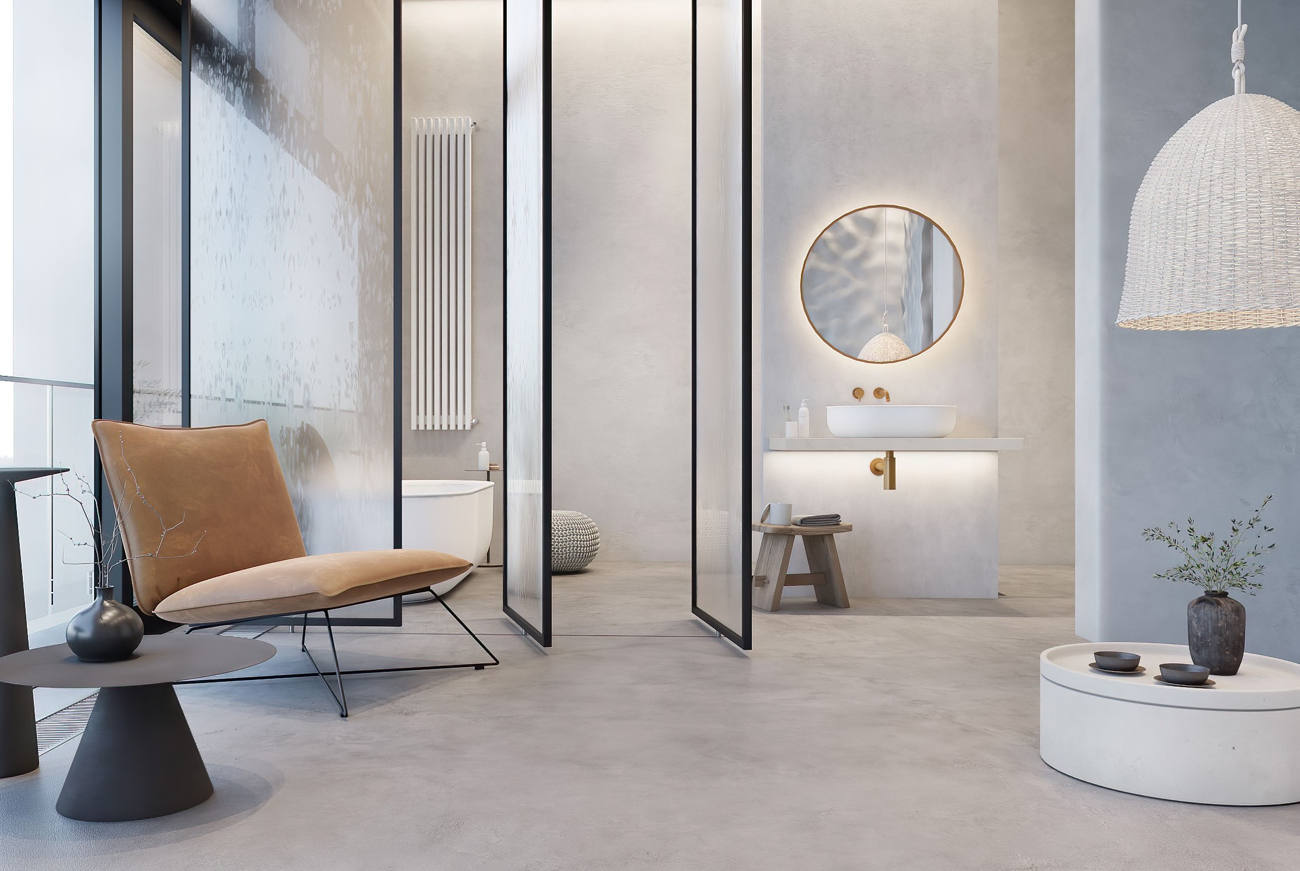 Microcement pools are full of wellbeing
Increasingly, microcement pools in Tulsa are becoming a trend more sought after by homeowners who want to bring a touch of luxury to it by creating an exceptional outdoor room.
Microcement, as a building material, has great aesthetic qualities and by combining both, a binomial capable of raising the welfare of the members of a house is obtained.
First of all, this is because this coating has great resistance to water and its derivatives, protecting the areas where it is applied, even when submerged, to water and its derivatives, protecting the surfaces from the subsequent appearance of humidity. Likewise, it is also a material highly resistant to shocks, scratches and UV rays.
Aesthetically, we are facing a coating that generates continuous surfaces that join smoothly both vertically and horizontally. This creates infinite sensations that increase the good feelings of relaxation of the swimmers. In addition, pools lined with microcement are completely uniform, with hardly any edges or interruptions on the surface, and blend in perfectly with any environment in which they are located.
The uses of microcement: perfect for homes and businesses
For microcement, it makes no difference whether the places to be applied are used by thousands of people a day or by 3 or 5 people. Thanks to its versatility, it becomes a coating that can be used in different areas, such as domestic and professional, and can be adapted to them with great ease and providing the same qualities.
Houses that become homes
Microcement is capable of transforming a house into a home with all the connotations that this change entails. This is because it can be used in any room of the house. In bathrooms, kitchens, bedrooms, attics, garages, swimming pools, balconies, facades, the adaptability of this material is enormous on any surface, both indoors and outdoors. It offers enormous advantages in all these areas. As if that were not enough, it can also be applied on radiant floors to make your home a more pleasant place.
Businesses and premises to fall in love with
Another advantage of microcement is that it allows workers and customers of a company to feel at home, being, in reality, a working environment. Thus, it can become your best companion, whether you are in an office, store, hotel or other place. Its endless continuity creates a positive sense of calm and relaxation that helps people relax and improve their performance. In addition, this siding significantly increases the brightness, making these places more modern, clean and beautiful. With microcement at Tulsa, you can make any workplace a place where everyone wants to work.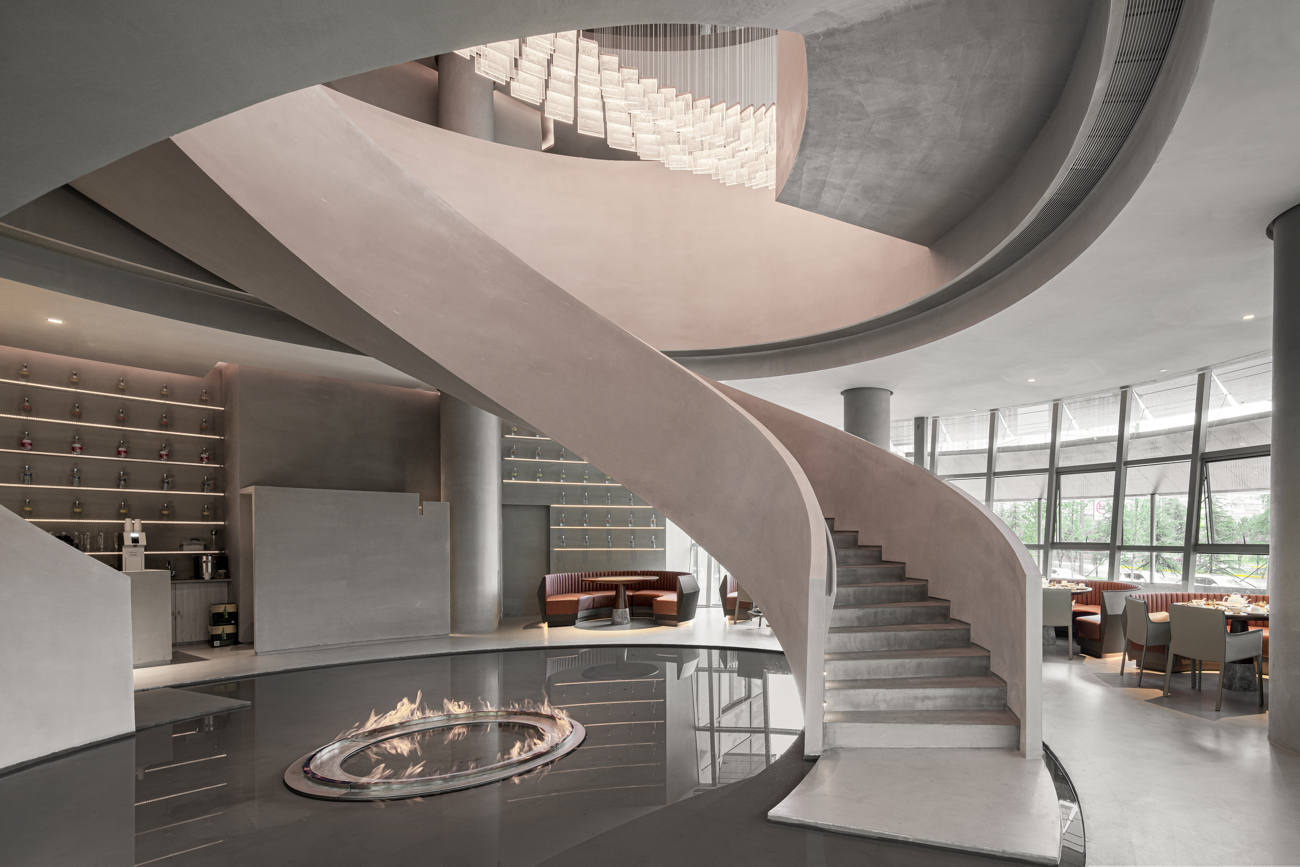 We're producers and suppliers of microcement in Tulsa
At Topciment we manufacture a range of microcement with a wide variety of products. As manufacturers, we produce high quality coatings capable of adapting to any situation. But not only do we manufacture, as experienced distributors we can also bring our microcement products to you in Tulsa.
Microbase
Success requires a solid foundation. This ready-mixed microcement for floors and walls can solve this problem. Its hardness is essential to give surfaces a firmness that will help them remain in good condition for a long time.
Available in 3 granulometries (L, XL and XXL), in addition to reinforcing the surface, it is the beginning of the beautiful finish you want to achieve. It also has single-component (Evoluttion) and two-component (Sttandard ) microcement.
Microfino
This multipurpose microcement is designed for use in vertical surfaces where you want to create a unique contrast thanks to this coating that allows to achieve a water effect.
Its smooth and natural finish makes it a fixture in any type of room, so it is available in granules XS, S and M. Despite its delicacy, it can also be used for paving due to its chemical resistance and mechanical properties. Available in two-component (standard) and one-component (Evoluttion).
Microdeck
This microcement does not require any special treatment to achieve a non-slip finish, and its excellent wear resistance makes it an excellent choice for any type of flooring. For exterior and interior flooring, its standard and unlimited Evolution and bi-component microcomponents provide a wide range of finishes. M and L grit sizes are available.
Atlanttic
This two-component microcement allows you to create swimming pools and transform them into more privileged spaces. This coating with enviable technical and decorative properties is capable of creating a non-slip and waterproof surface in any type of pool.
When applied to the crown and edges of pools, it creates much safer areas, making them slip-proof. Its water resistance is total, even on surfaces that are submerged. Available in XL and XXL sizes.
Microstone
a bi-component microcement of considerable thickness that comes from the aggregate that composes it and that gives it a very high resistance and anti-slip capacity without having to be sealed. UV rays cannot discolor it and do not deteriorate the tone of the pigments. Available in L and XL granulometries.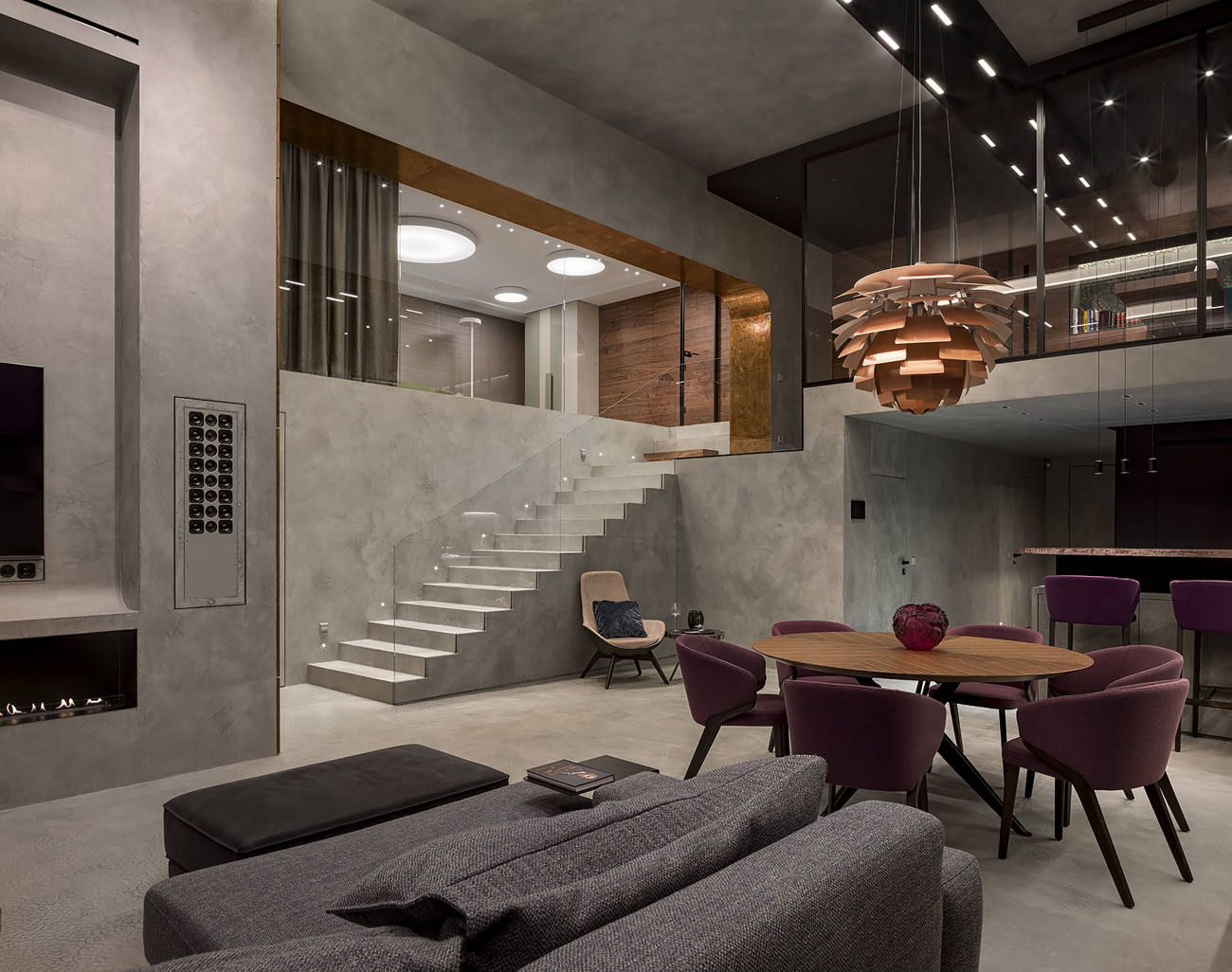 Efectto Quartz
This revolutionary microcement system is hybrid, so it can be used. The coating is available in 4 different granulometries and, as no prior laying of the track is required, a very good finish can be achieved quickly and easily.
Industtrial
It is a microcement composed of fillers and epoxy resin, which is able to increase the mechanical strength in rooms with heavy traffic. It is also very resistant to water and humidity and has a very high hardness. There are 4 details to choose from.
Natture
The two-component lime-based microcement is characterized by its excellent workability and hardness, which makes it a coating that can be applied both indoors and outdoors. Plaster, fair-faced concrete, Tadelakt... It is able to achieve naturally any type of surface treatment, this is also thanks to the different granulometries in which you can find it.
Microcement Colors: Topciment® Catalog
Nothing better than Topciment® microcements to decorate any space. These have a wide range of colors that, together with the textures and effects that can be obtained, greatly facilitate the aesthetic coherence of any space.
In this way, this cladding can become the absolute protagonist of any aesthetic trend thanks to the adaptation to any decorative system with its chromatic collection.
Minimalist, rustic, classic, industrial, Nordic ... no matter the style you want to reproduce because thanks to the more than 50 shades in which our microcements are available, you can meet the decorative desires of anyone.
Finally, in our eagerness to adapt to the taste of each user to the maximum, in Topciment® we allow the development of our own colors so that the level of customization is even greater.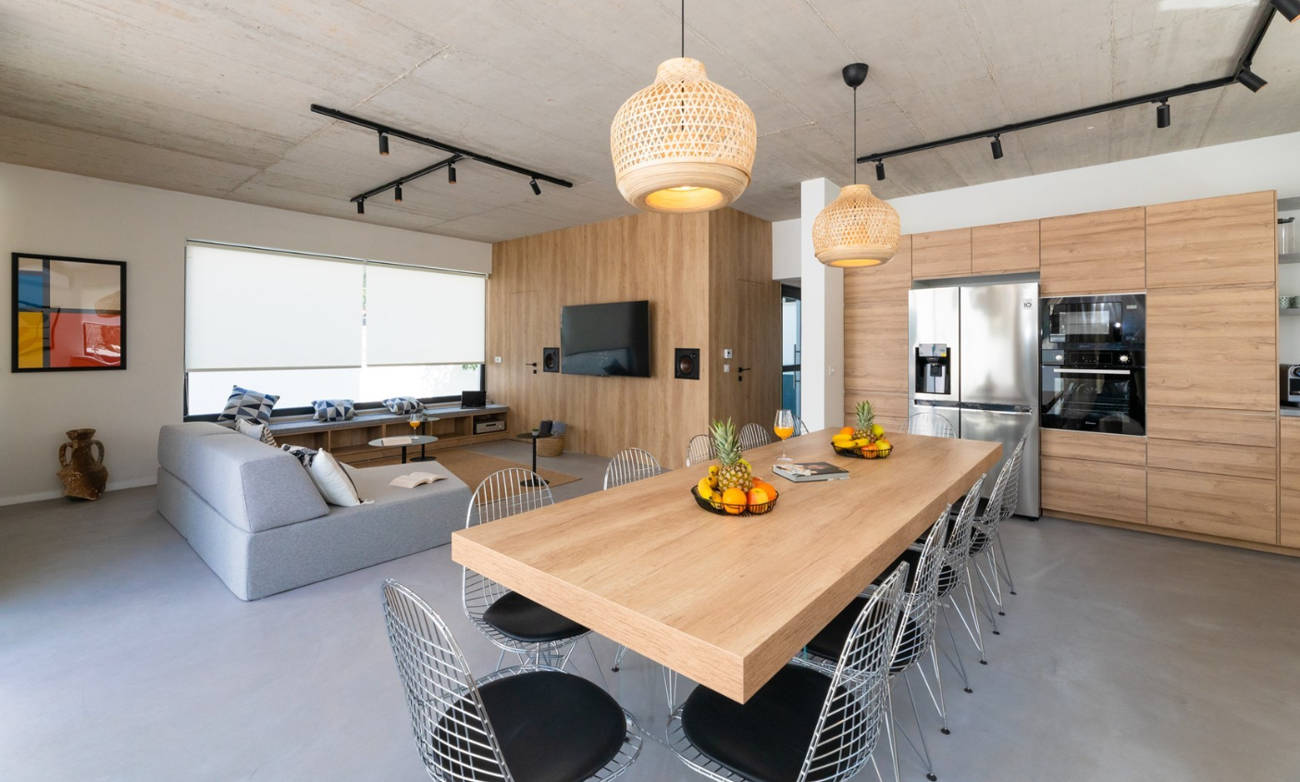 We are also specialized trainers in microcement
Since our beginnings, in Topciment® we have been very clear that in order to reach our objectives we had to take care of certain values such as training.
Thanks to this, each and every one of the members of our company is aware of the latest techniques whatever their area of activity. This leads us to function as a well-oiled machine in which all departments generate synergies among themselves, in order to achieve the best results together, which have put us in a privileged position in the market.
At the same time, training is a key aspect for us and we make sure that each and every member of Topciment® is continuously trained in order to be updated at all times. This expertise and know-how gained over time, we also want to transmit it to external applicators and we do so in the courses we organize regularly.
Become part of our international partner network
By becoming our microcement distributor in Tulsa, you will be able to offer your customers the highest quality products on the market, as well as the best technically trained applicators in the area.
Is it time to make a quality leap in your business that will bring you a direct economic benefit? If so, count on the Topciment® product catalog. Become an official Topciment® partner and count on a range of products that will help you meet the expectations of the most demanding customers.
Contact microcement in Tulsa Experts
Do you need additional technical information or questions about one of our products for a microcement project in Tulsa? Contact us and we will advise you.